A tour about harvesting olives is a lovely activity for the whole family. And today we are going to join one of such tours.
The Galili family is a boutique producer from Bethlehem Of Galilee. They have an olives grove, an oil press, and a small store. They also have a visitor's center and offer tours. And today, we will join their tour. Let's begin!
Map
Galili Olive Oil is located at Bethlehem Of Galilee. As you enter this Moshav, you continue driving straight till the end. And then you will see their sign. You turn left and continue for about half a kilometer. You will see Galili Olive Oil to your right.
Galili Olive Oil is situated near Shvil Parot HaChalav.
Map of the area:
Opening Hours
The opening hours of the store are:
Sunday – Thursday: 09:00 – 16:00 – preferably call before arriving
Friday: 09:00 – 14:00
Saturday: 10:00 – 17:00
Besides the store, there are harvesting tours and olive oil tasting workshops. To join them, you will have to contact the owner by phone at 052-6154411 or by email at galilioliveoil@gmail.com​. And you can see the near dates and times at the official site.
Note: harvesting olives tours are available during the picking season, which is usually from September till November.
Entrance Fee
We visited the store at Galili Olive Oil many times. And recently they created an online store. Thus you can see the line of their products and their prices at the official site.
And in 2016, we joined an olive harvesting tour. You have to subscribe for the tour in advance. I ordered placeholders via phone. The cost was 35 NIS per person, and the tour's duration was about 75 minutes.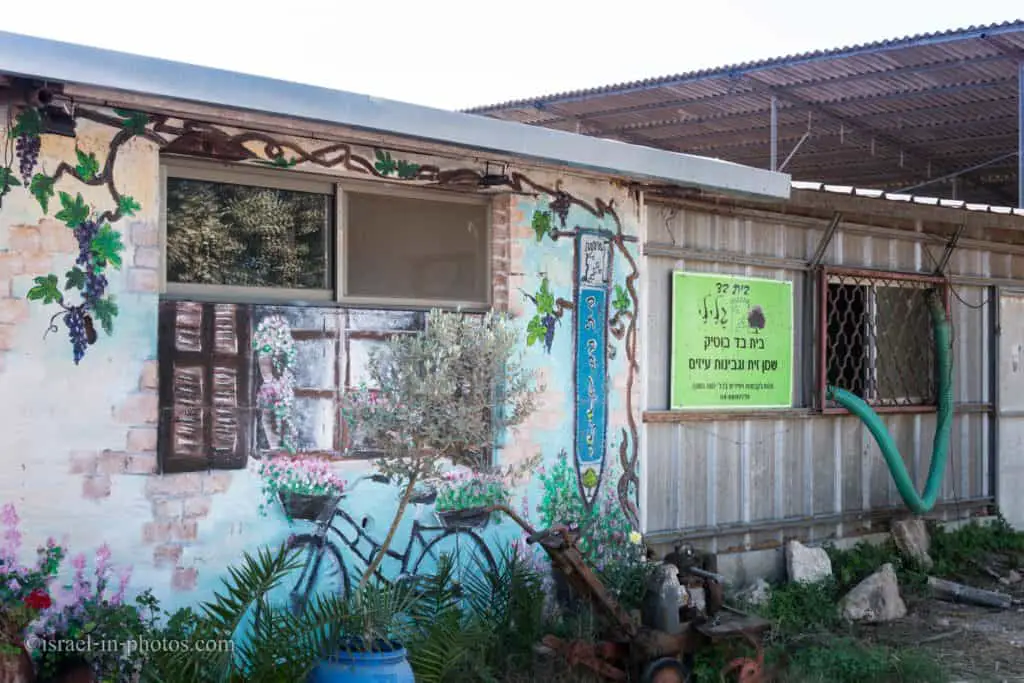 Olive Harvesting Tour
We started the tour by looking at several different olive species: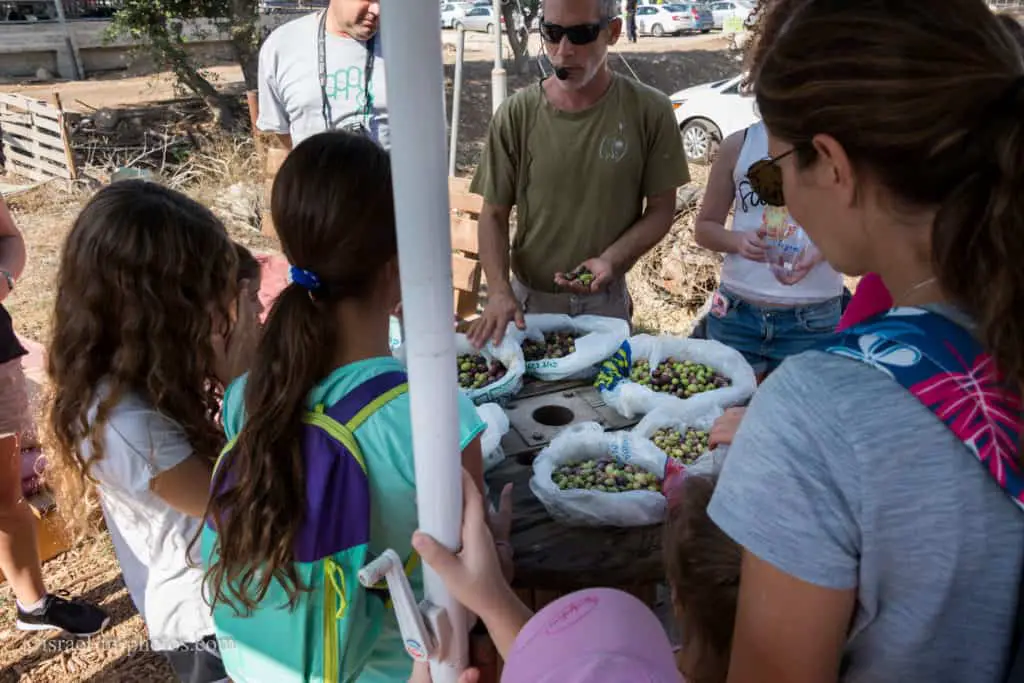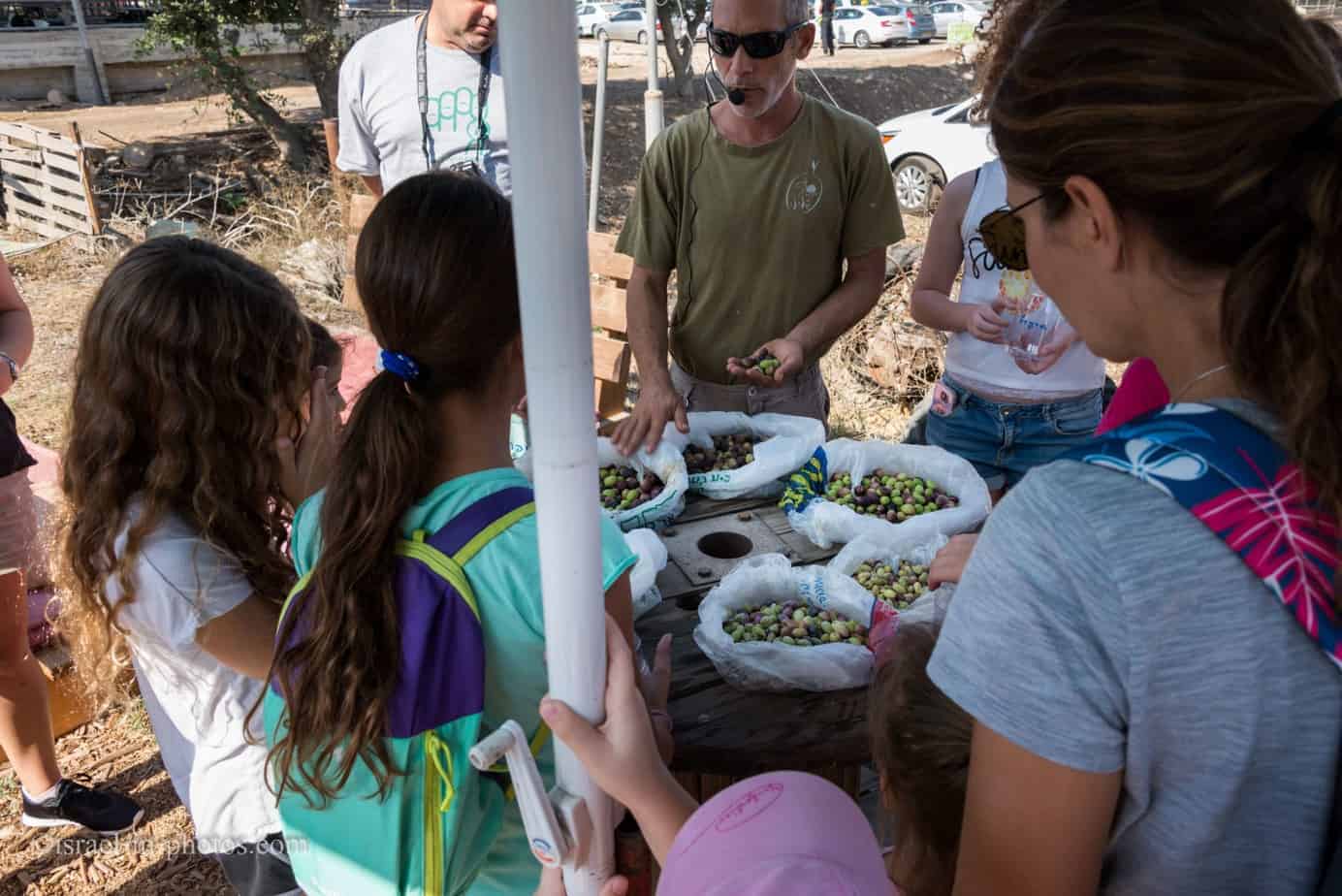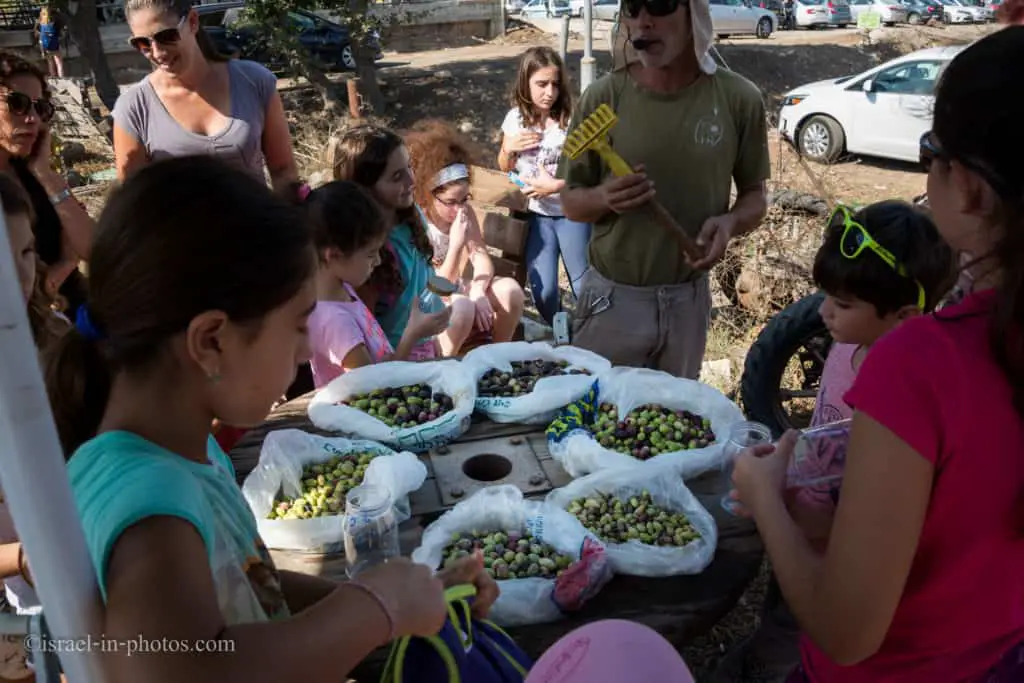 Did you know there are around 300 different olive species? But when scientists checked them, they found out that the origin of all species is the Syrian olive species (modern Syria and Lebanon area).
And then we went to the olives grove: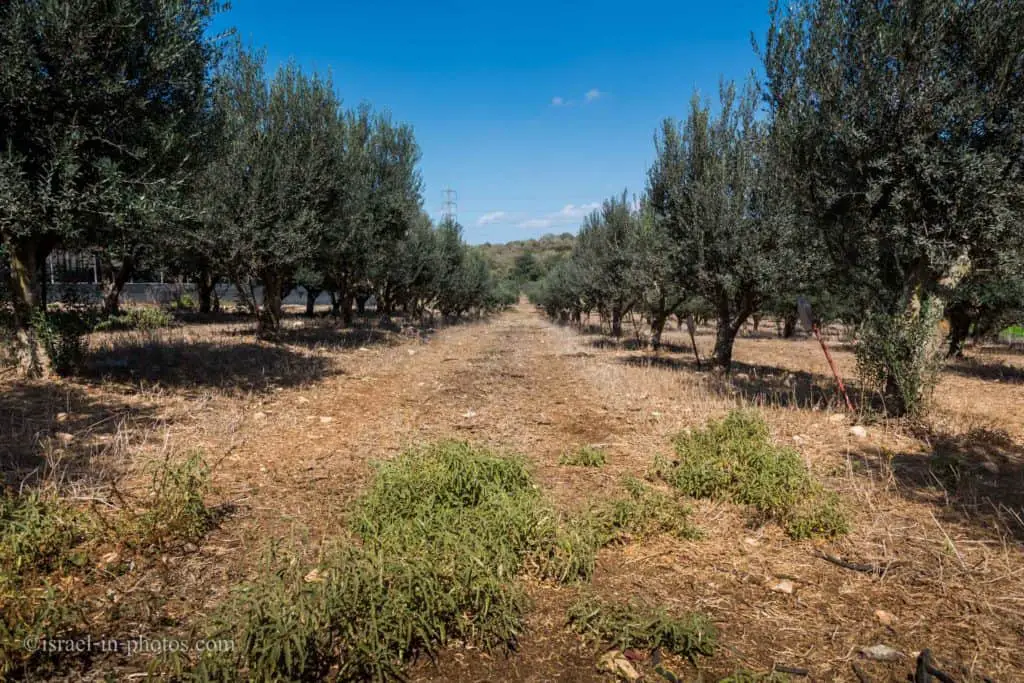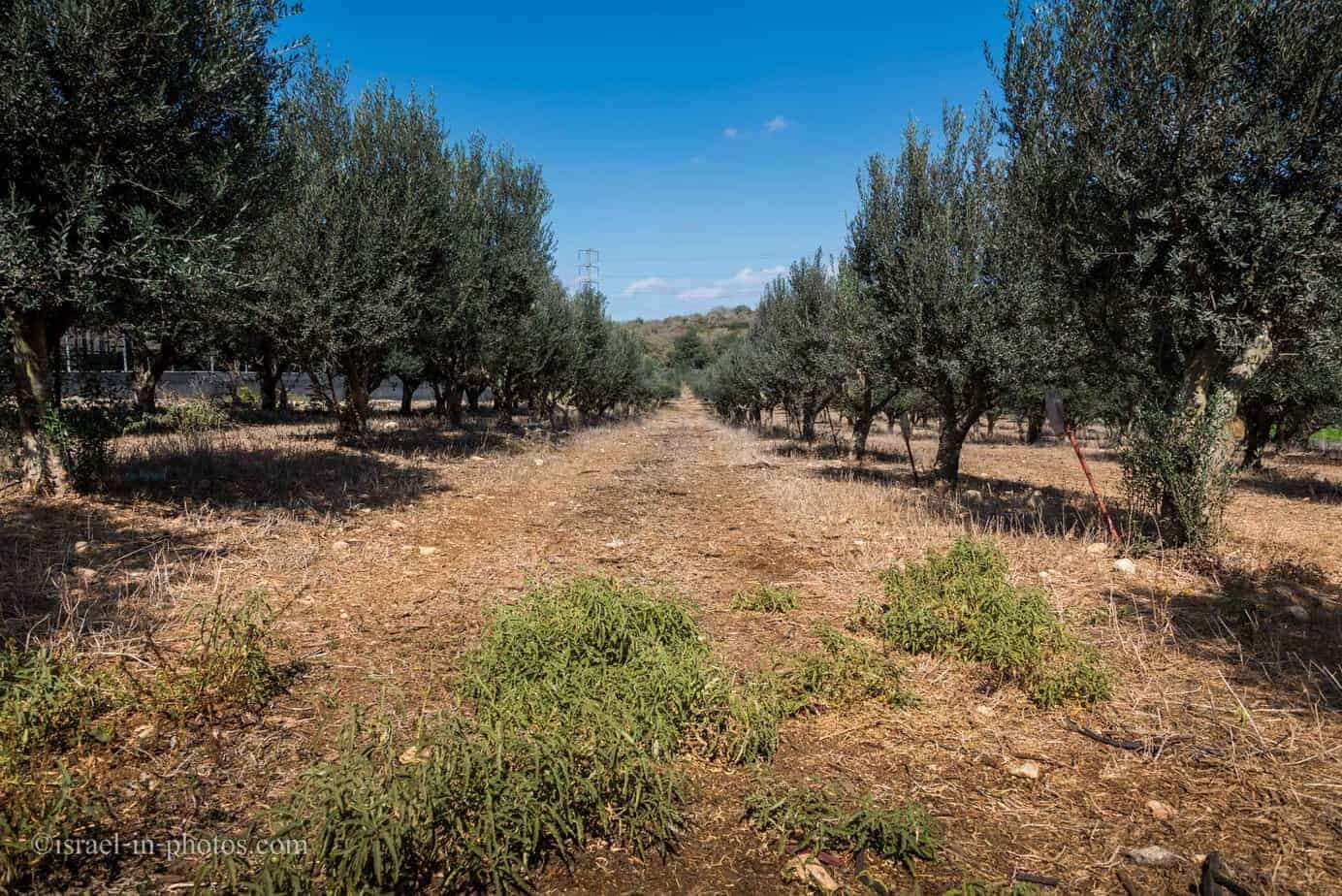 We got explanations about the grove and olives. And it turns out that the size of the olive is directly related to the amount of water the tree received.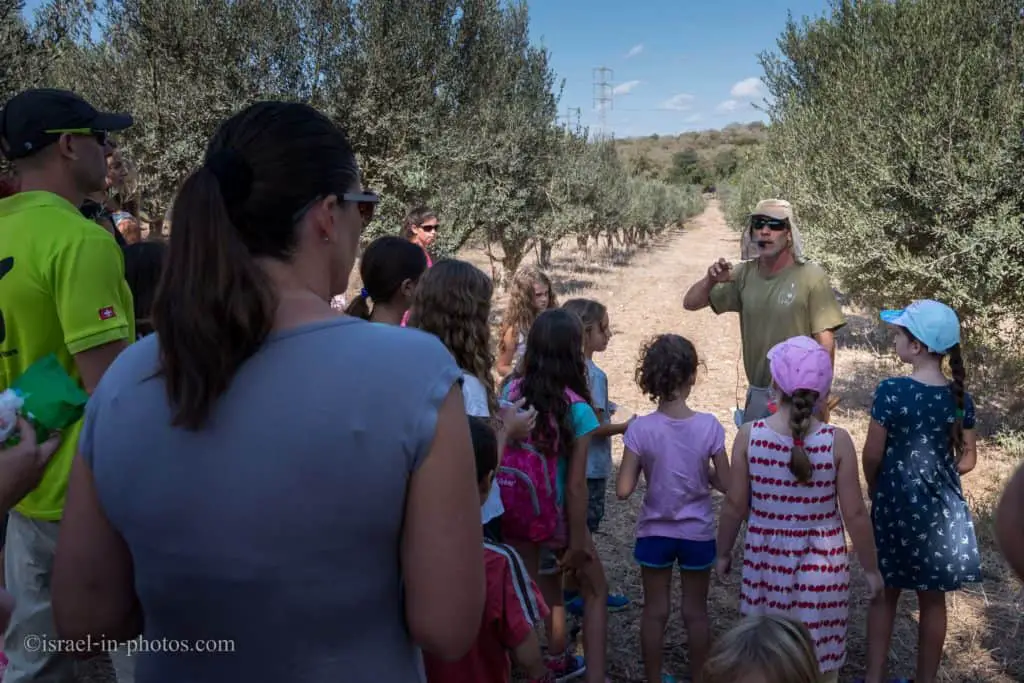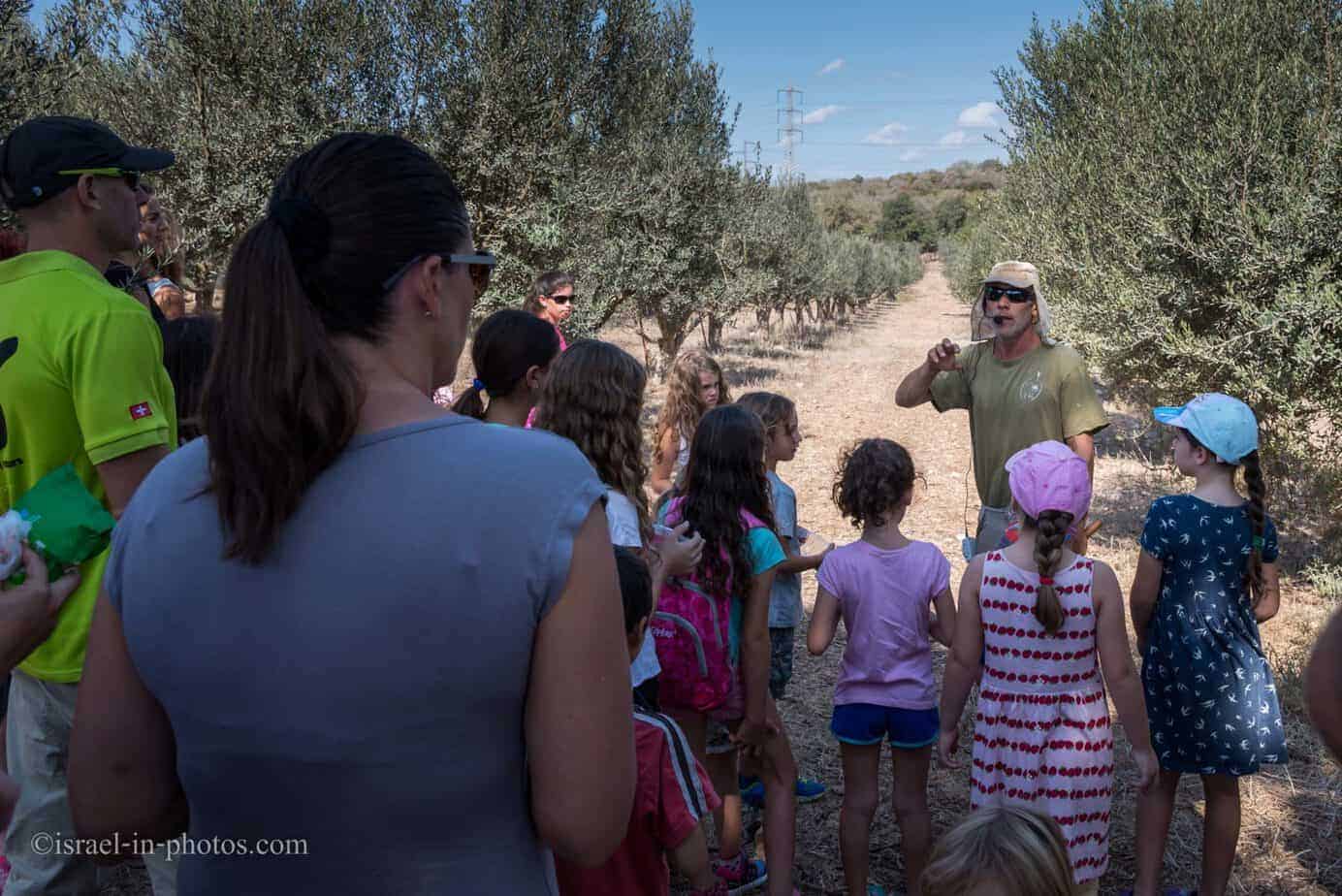 Galili olive Oil is an organic farm. Their method of green pest control is these yellow insect smell repels.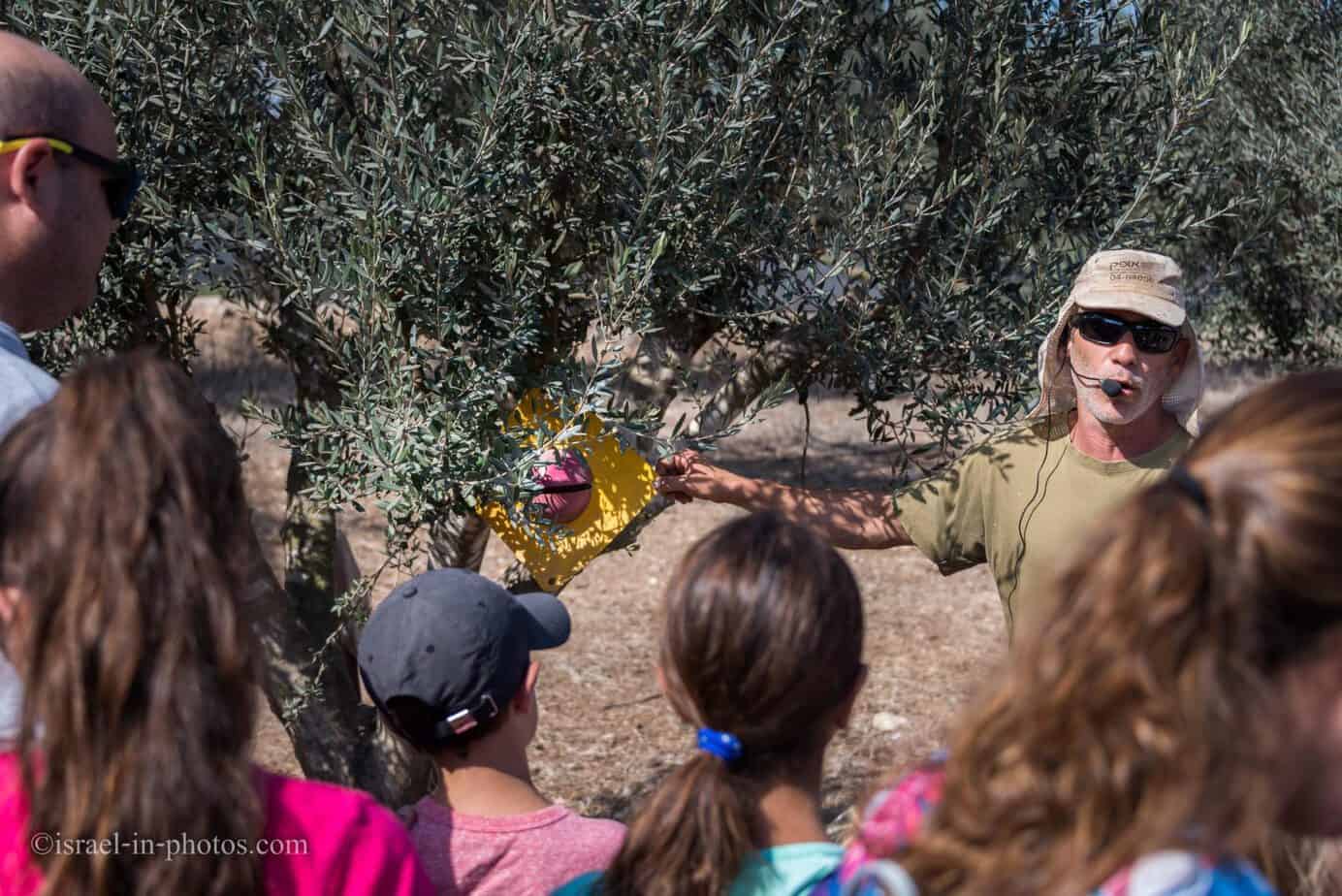 The females of olive flies do not like the smell, and this help to keep olives safe.
Methods of Harvesting Olives
Then we talked about different olive picking techniques. There are manual and semi-automatic harvesting methods.
Manual Harvesting Methods
The simplest way is manual, which is picking one by one.
For the Next two manual picking methods, in most cases, people first lay nets down under the olive trees and then collect the olives from the net.
Another manual picking method is using a little rake and 'comb' the olives of the branches (you can see the yellow rake on the third image in this post). 'Combing' was the primary method that Galili used up until several years ago.
As I understood, this method is popular in Italy and Greece.
Another technique is hitting branches using sticks. When olive branches get knocked, the olive falls on the net and later collected by people. This technique is quite popular in Israel, and I saw it multiple times in Arab villages.
Semi-automatic Methods
Two semi-automatic ways operate similarly. They create vibrations, and the olives fall on the net. The difference is the source of vibration. There is a vibrating stick used on each branch separately, and there is small machinery that vibrates the whole tree. Galili olive Oil started to use these methods in recent years.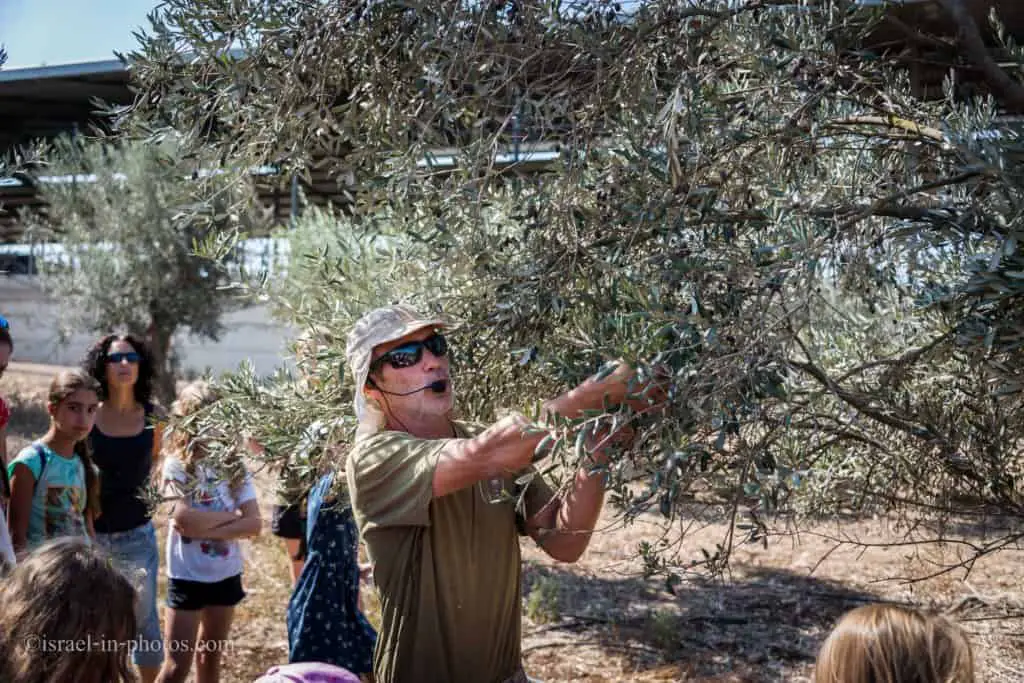 If you squeeze on oil and get such color, this means that the oil will be okay.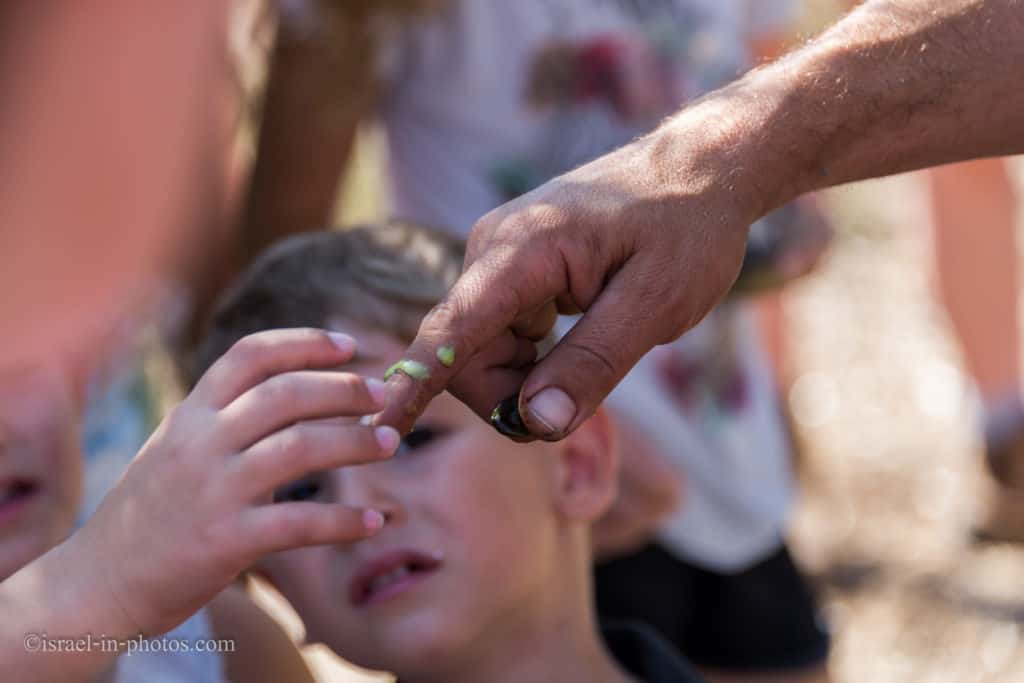 Harvesting Olives
After the explanations, we started the harvesting.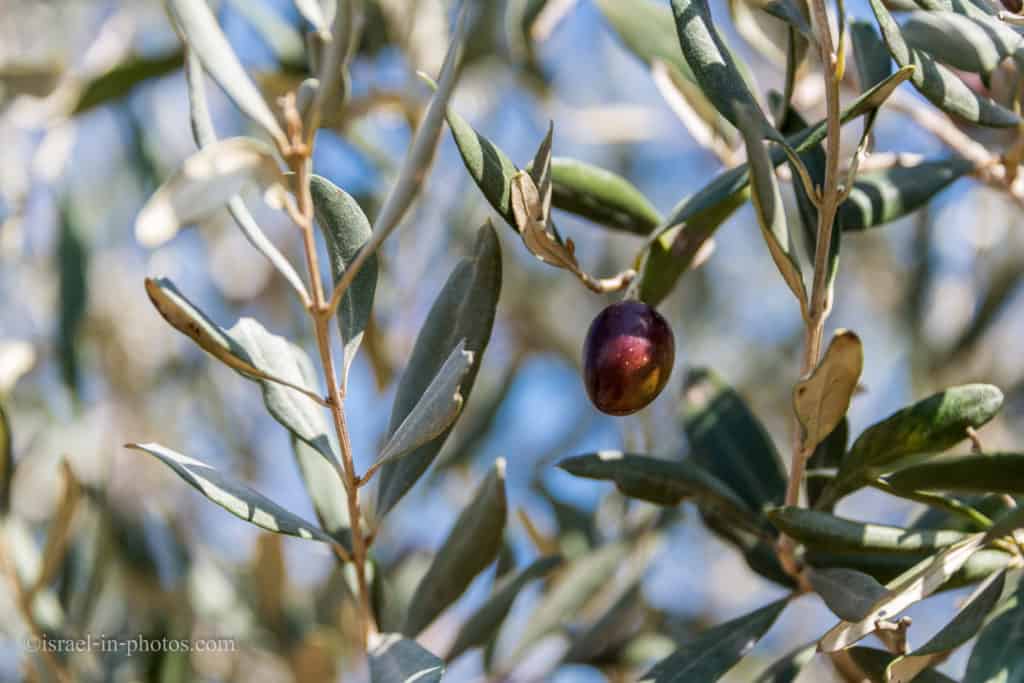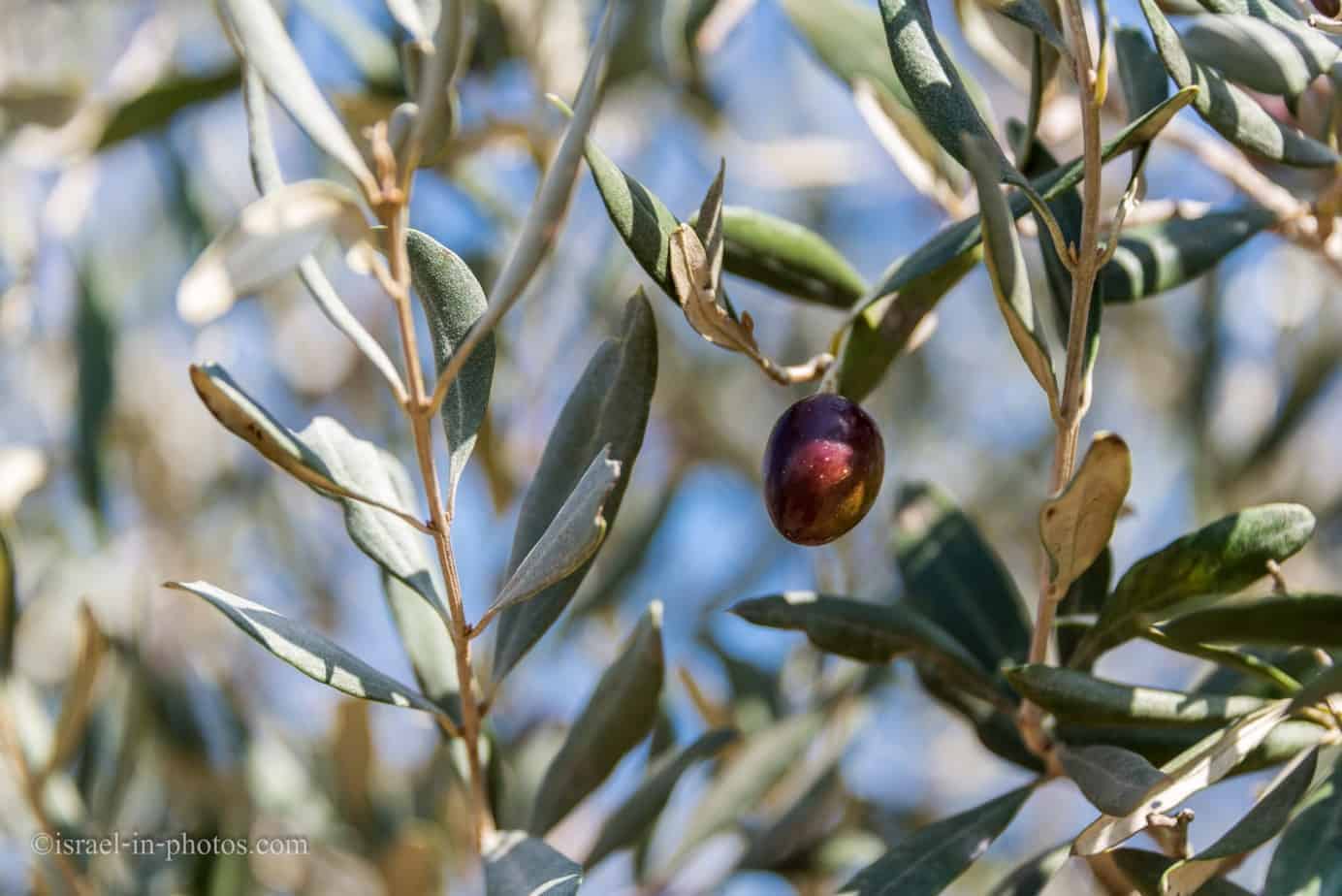 The ticket price includes a small plastic tank (about 330 ccs). And each of us had to fill it up to ~85%. Why not full? Olives can not be eaten straight from the tree. Physically you can eat them, but they are not very tasty. Thus you need to use some recipe to make them edible. And this additional space is left for the extra ingredients (that are added later).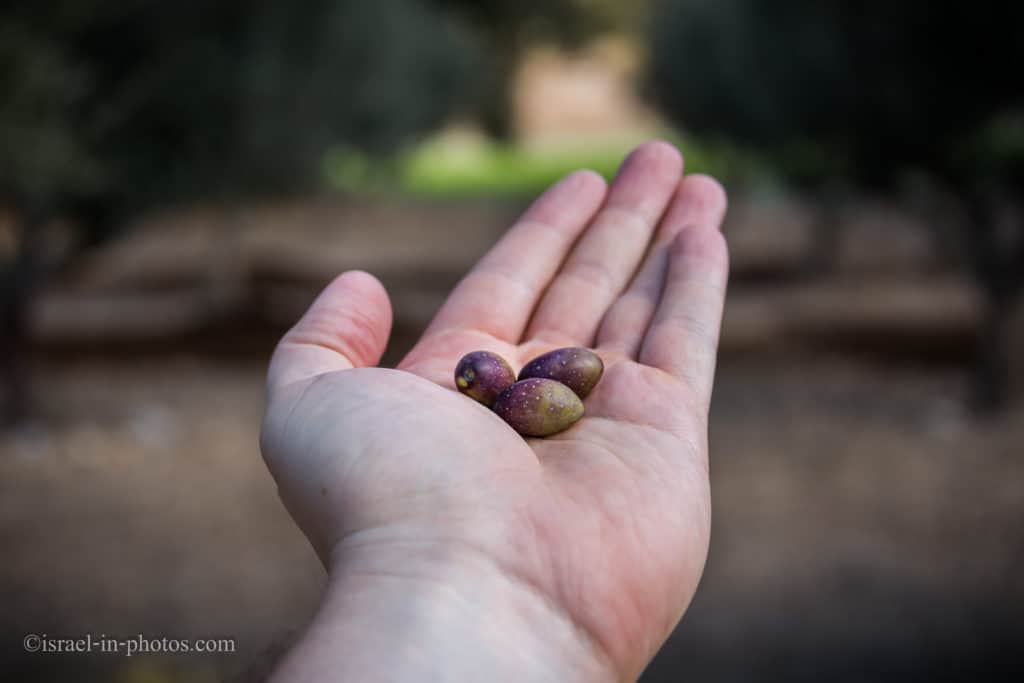 After filling the tanks, on our way back to the visitor center we fed the goats with olive branches.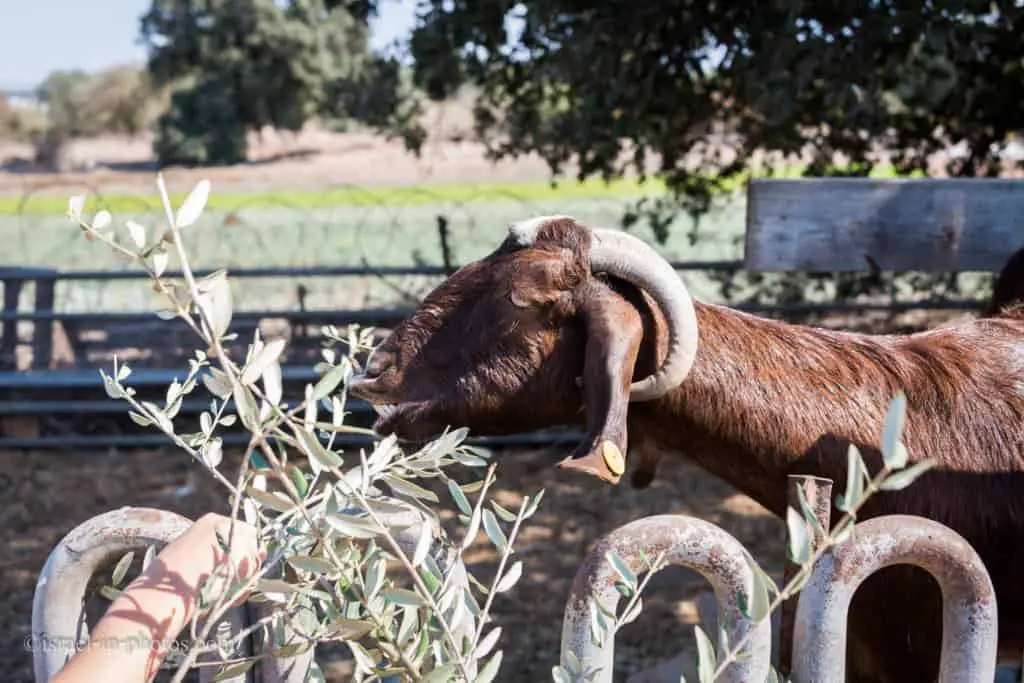 At The Visitors Center
Back at the visitor center, we saw a short film about the process of creating olive oil.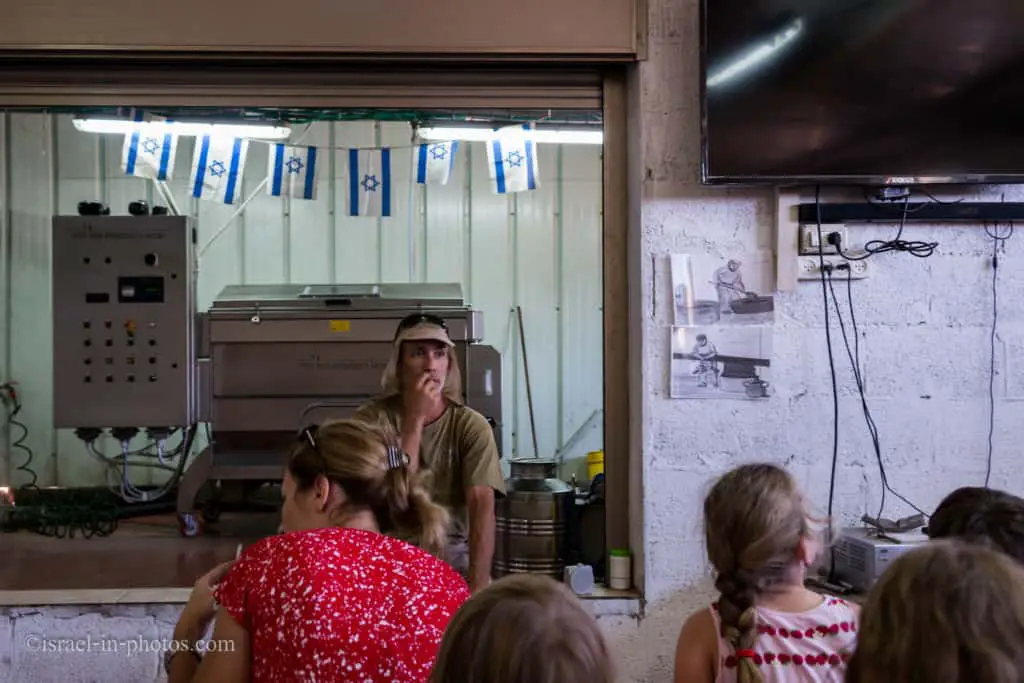 In the background of the photo above, you can see the olive press. But since it was Saturday and the oil has to be kosher, they did not start up the machine.
Here you can see the two recipes for creating marinated olives:
The guide suggested the method on the right, and it is the one we used later at home.
The recipe is quite simple. Leave the olives in water for four days (each day, change the water). Then fill with salty water (1 tablespoon per 1 liter), a slice of lemon, two cloves of garlic, bay leaves, pepper, and seal with a layer of olive oil. Then wait for at least four months.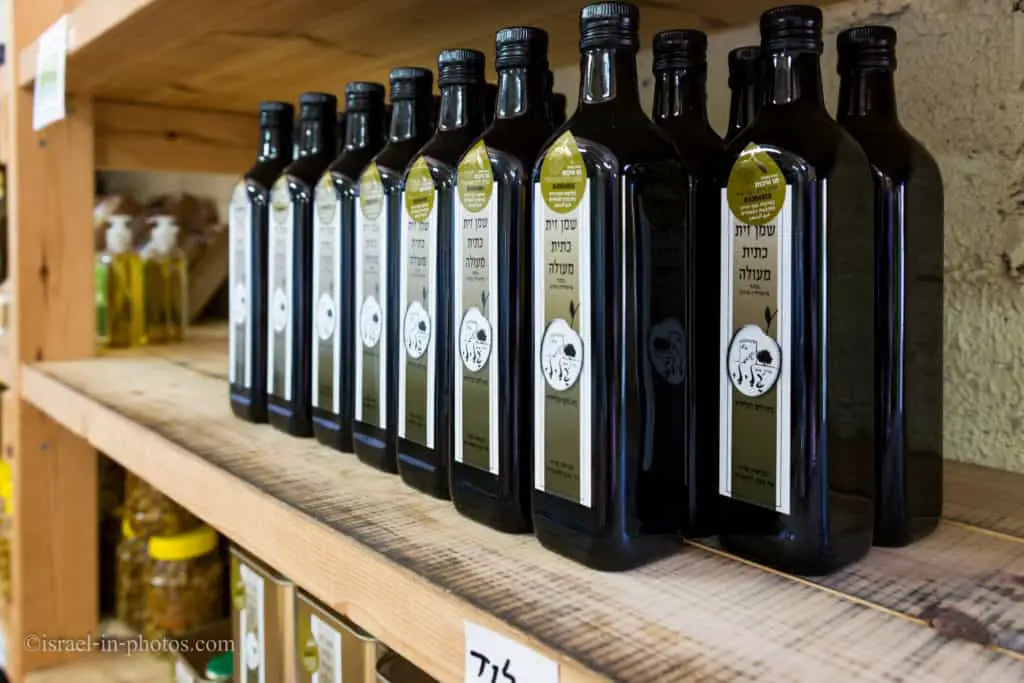 Some of the produce in the store/visitors center: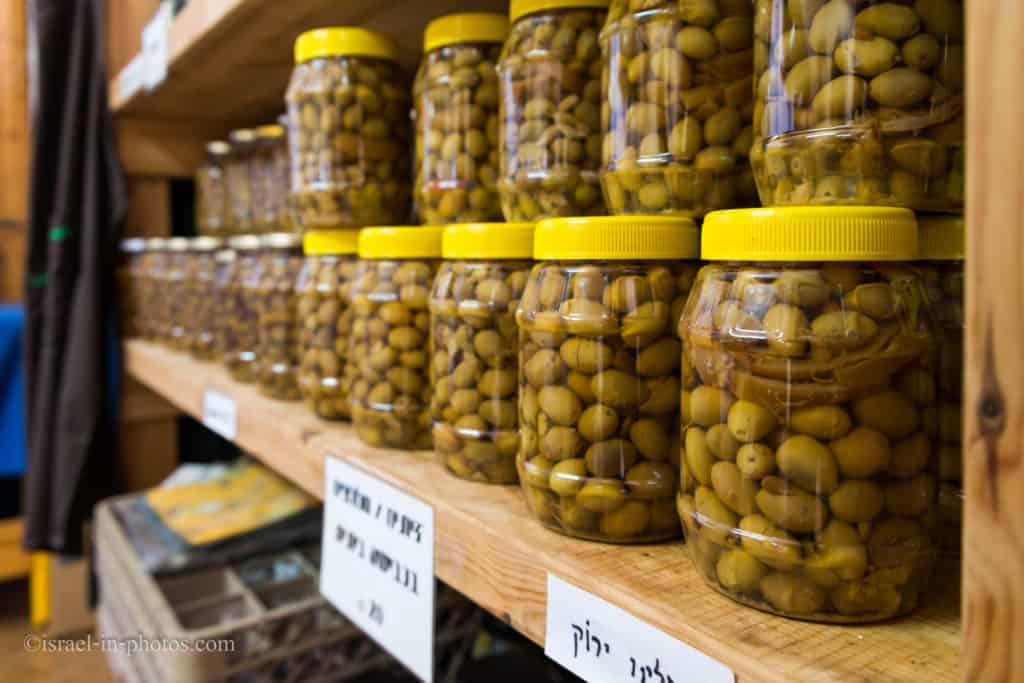 And this one of our plastic tanks: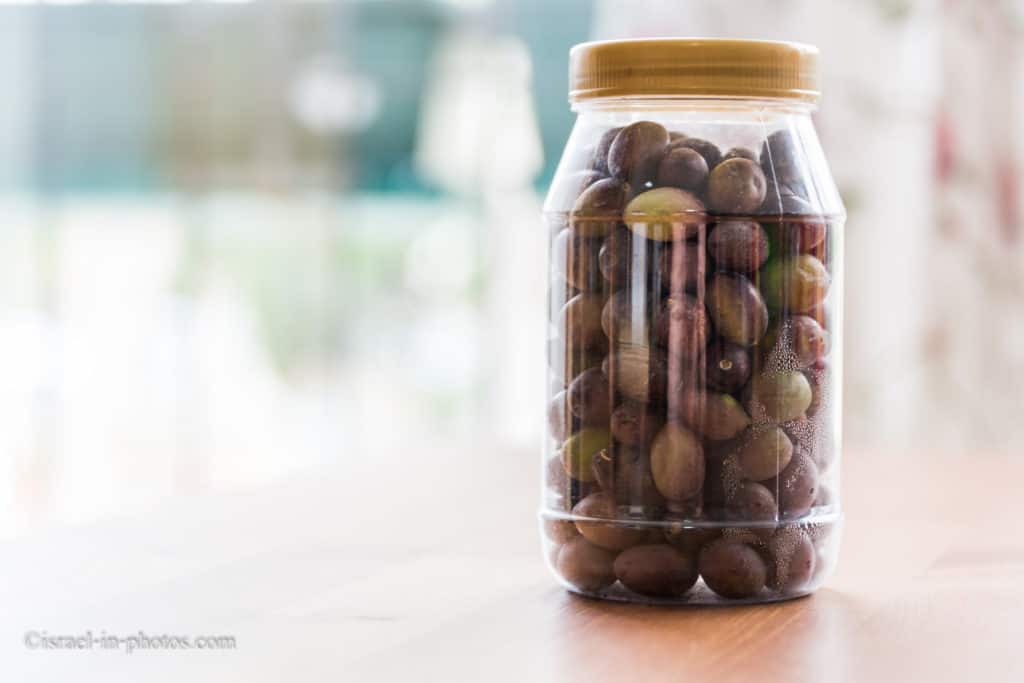 How does it taste? I have set a reminder, and in four months we will open one of the tanks and let you know.
Six Month Later
After half a year, we opened the cans with olives. They were edible but not tasty. They were bitter. But, this was our fault. My wife decided to add several additional spices, including rosemary, to the recipe mentioned above. And over time, rosemary became bitter. Therefore, if it is your first time, better stick to the formula.
Agrotourism Attractions
You can find similar attractions in the Agrotourism category. And here are a selected few:
Mostly Raspberries
Flowers
Summary
Overall, it was an enjoyable experience where both adults and children learned new things. If you have not been there, then check them out.
Note: if you love agrotourism, then check out the agrotourism category. And if you are looking for additional nearby attractions, then either browse the map at the top of this post or see Bethlehem Of Galilee.
Have you ever harvesting olives? Tell us in the comments below.
That's all for today, and I'll see you in future travels!
Stay Tuned!
Additional Resources
Here are several resources that I created to help travelers:
And if you have any questions then check out
Useful Information For Tourists To Israel
.  
Did not find what you were looking for? Leave a comment below, and I will do my best to answer your questions.