Festival Darom Adom is held annually in northern Negev. Immense fields of Anemones color the desert red, and many people come to visit.
When does Festival Darom Adom take place?
Every year, following the rainy season, anemones start to bloom. Between January and March in the northern Negev, you can find significant fields full of Anemones. And most events take place during all of February's weekends.
Map
Interactive map of the area:
Trails
Here is an interactive map from israelhiking.osm.org.il where 5 of the most popular hiking trails are marked:
Note: there are many tracks, and I will list the most popular ones. Also, there is a link to the official map of each park.
| # | Name | Description | Distance (km) | Link to Map | Notes |
| --- | --- | --- | --- | --- | --- |
| 1 | Shokeda Forest | There are several hiking and two cycling trails (7.5 and 11 km) | 1 – 3 | | You can find all details at Shokeda Forest. |
| 2 | Be'eri Forest | There are many hiking options, and a long cycling trail goes through the park. | 1 – 5 | map | There is a cycling center just before the entrance to the kibbutz Be'eri. |
| 3 | Devira Forest | Devira Forest offers a lovely medium-sized park with many flowers and hiking options. | | map | There are also some antiquities |
| 4 | Ruhama Badlands | Variety of hiking and cycling trails on both sides of Kibbutz Ruhama | | | |
Note: most of the trails can be modified easily. You will see different paths once on site. Thus if you want to make a hike shorter or longer, you can easily do so.
Over the years, we visited different places during Festival Darom Adom. And I want to start with one of my favorite places – Shokeda Forest.
What Can you find at Festival Darom Adom?
You can find various events in the Northern Negev. There were farmers` markets, performances by artists and singers, and other attractions. This way, you could combine a hike or a ride with another event. You can find a list of all events on the official site.
When to visit Darom Adom?
During the festival, many people arrive in this region. And in many cases, the infrastructure is not suited for such amounts of cars. Thus, it would be best if you came early for many attractions, like HaBsor National Park (Eshkol Park) and Shokeda Forest. To avoid traffic jams, arrive early (preferably before 9:00).
Flower fields draw a lot of tourists. Thus in 2005, it was decided to expand this into a festival. And one of the places to see the flowers is Shokeda Forest. You can find all details at Shokeda Forest. And here are several photos from this forest: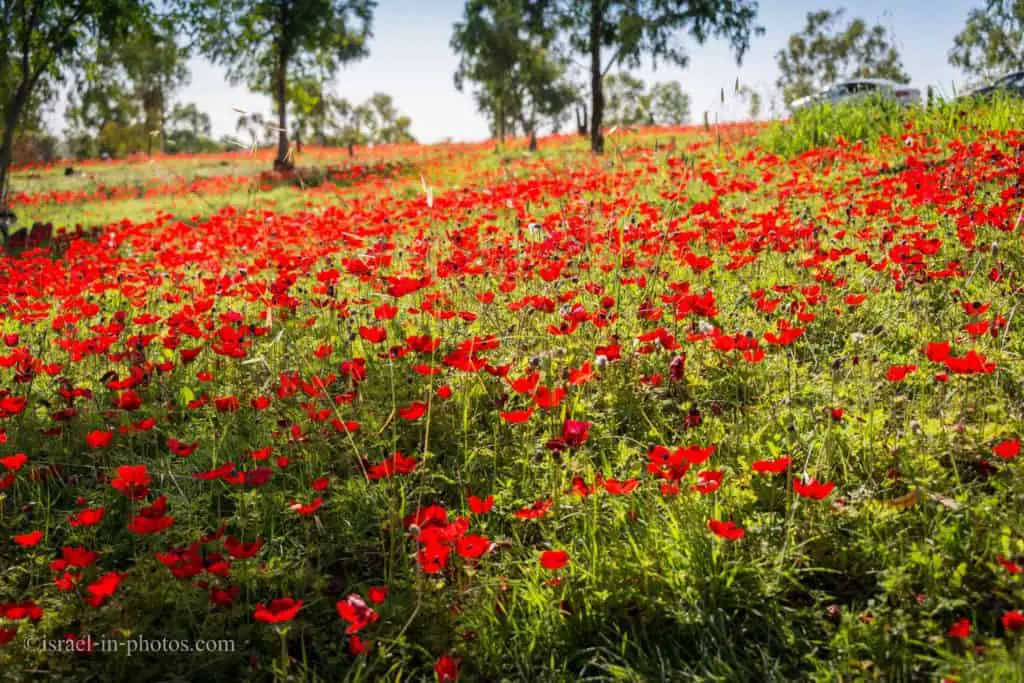 HaBsor National Park (Eshkol Park) in Western Negev is situated near Besor Stream and is a good place for recreational activities. You can find additional details at HaBsor National Park (Eshkol Park). And here are several photos from this park: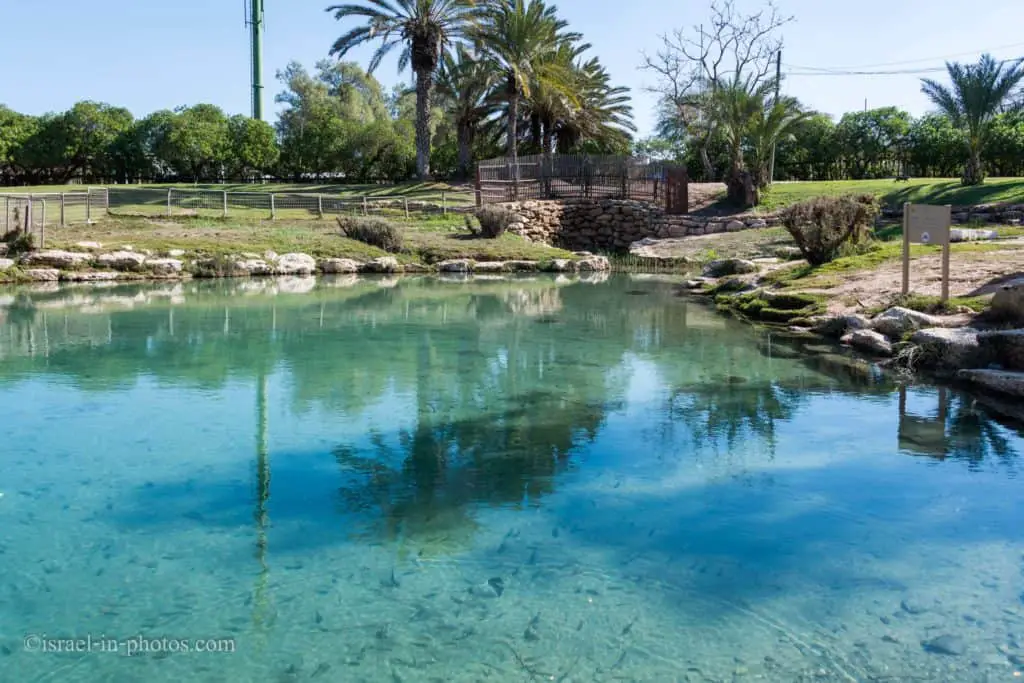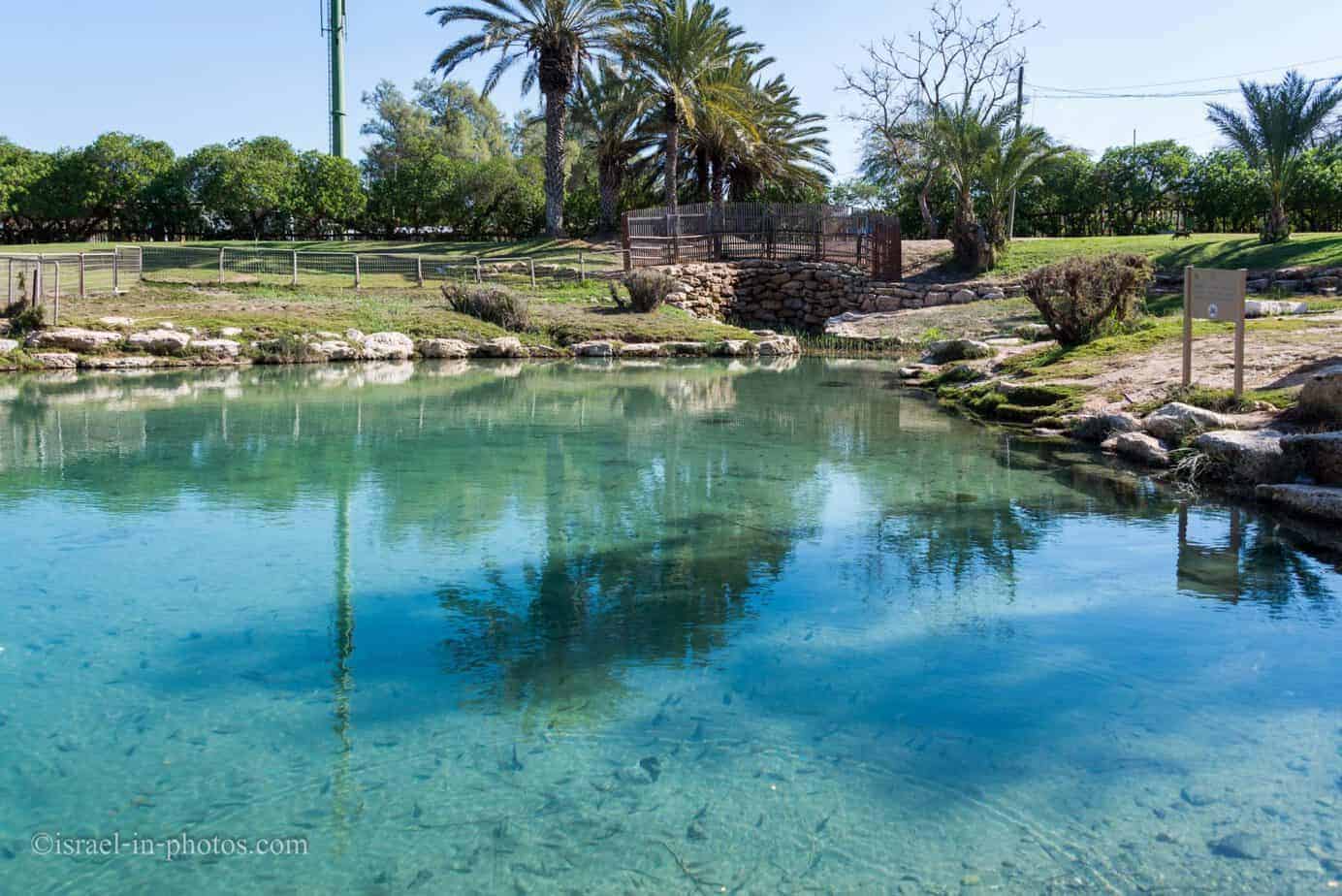 The Ostrich Farm is close to Eshkol Park, and you can find additional information at El Hayaen Ostrich Farm. And here are several photos from this farm: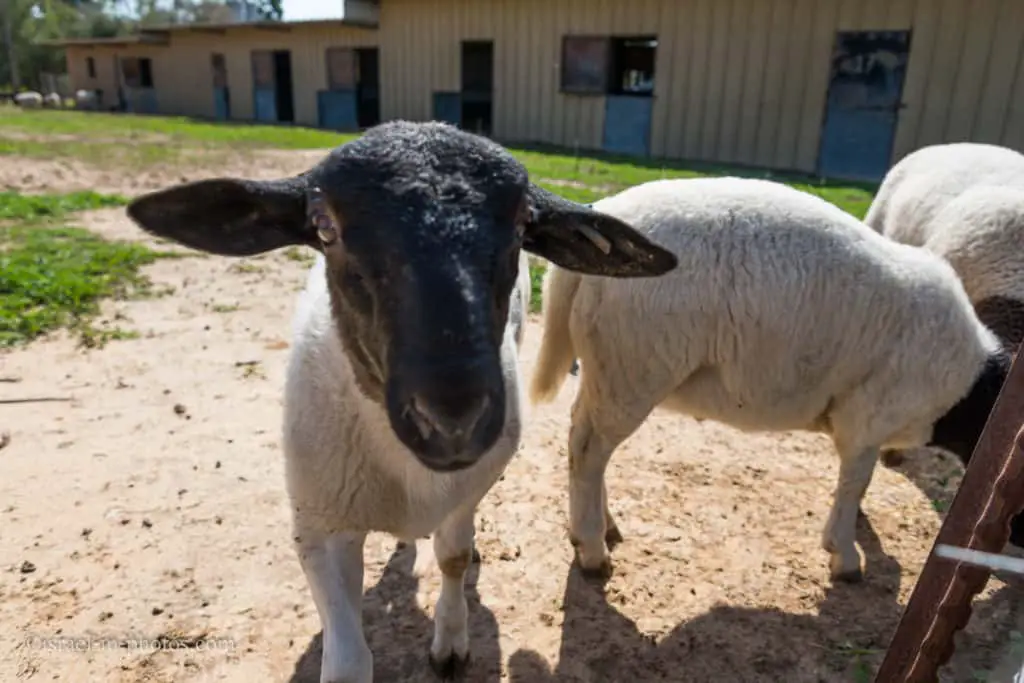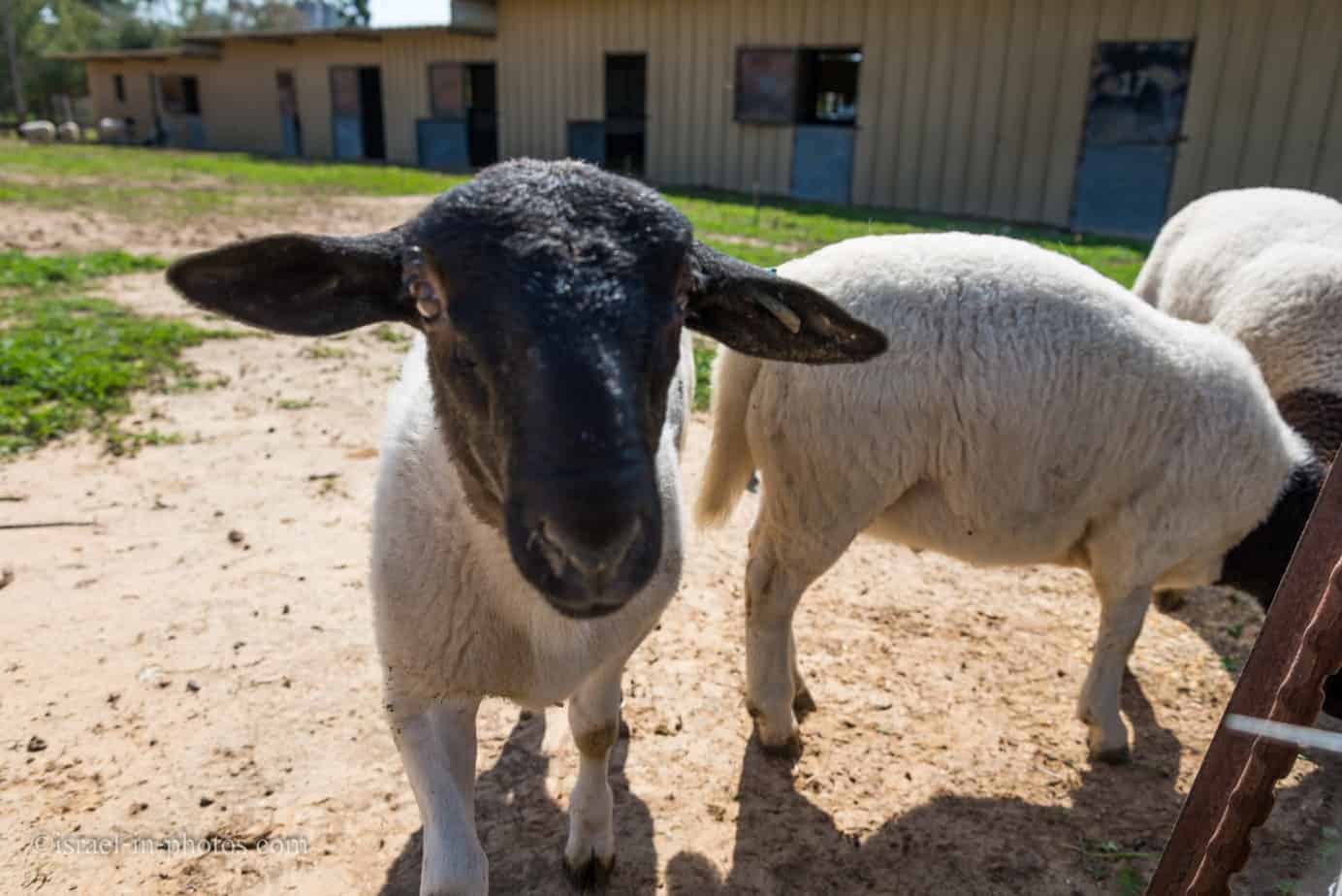 We sought a new attraction during Darom Adom 2018, something we have not toured yet. Thus, we visited Joe Alon Center, located inside Lahav Forest. You can find the complete guide at Joe Alon Center, and here are several photos from that visit: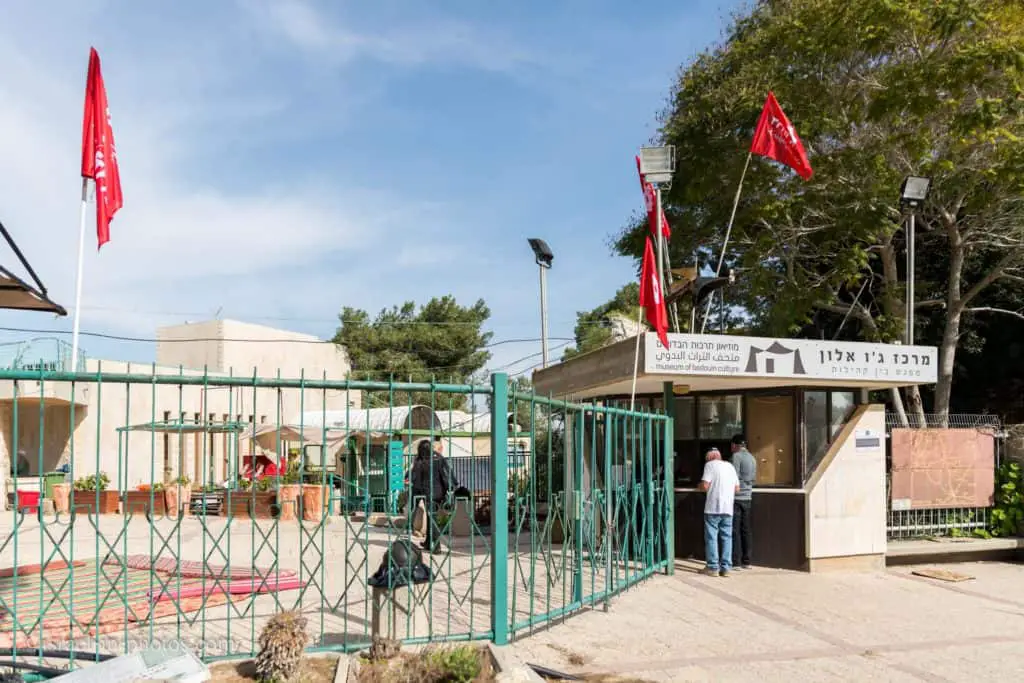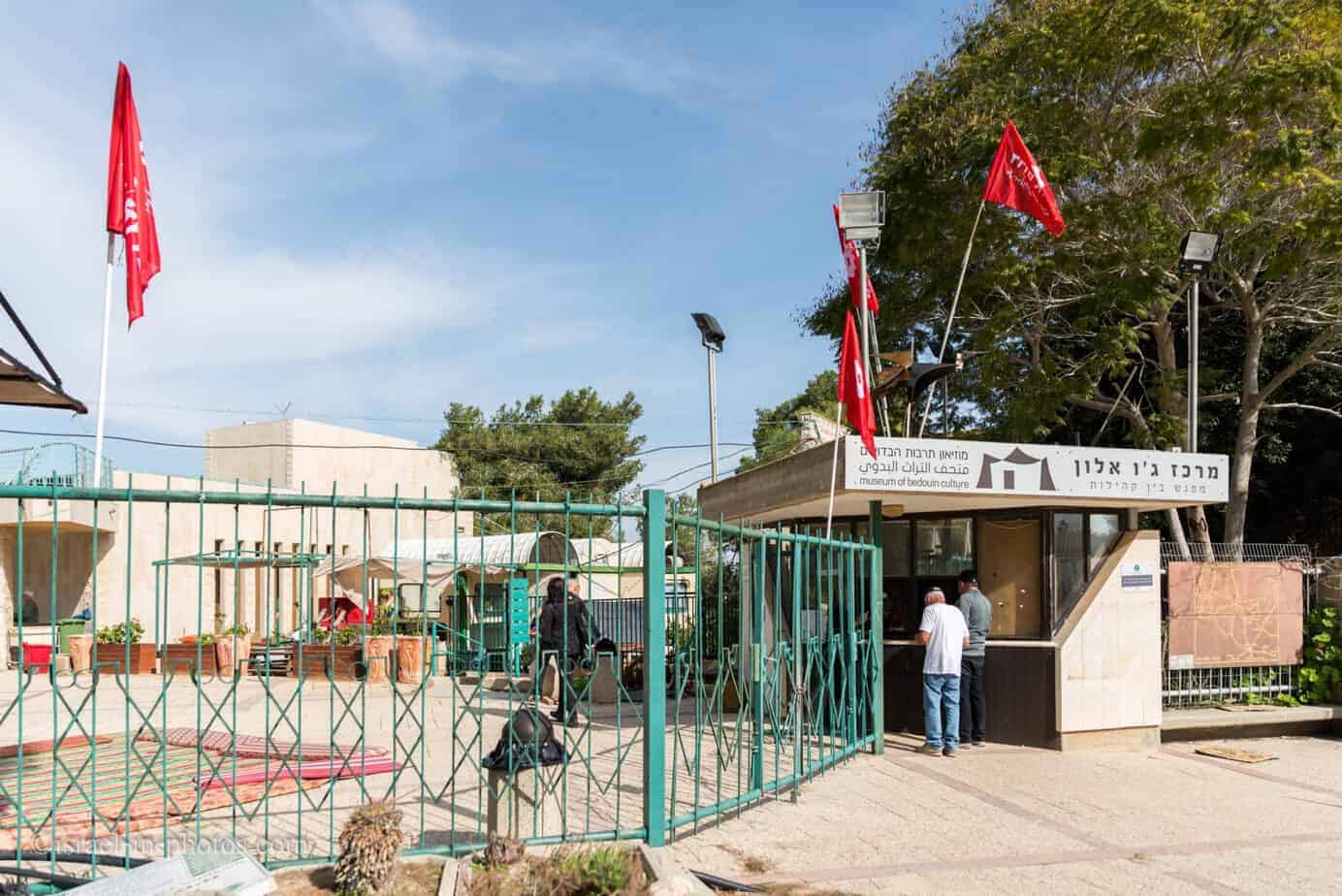 During the 2019 Darom Adom Festival, we headed to The Salad Trail. It is a farm with a variety of things to do. And if you love agrotourism, then definitely check it out.
Summary
Festival Darom Adom offers various attractions. From our experiences, I would recommend visiting Shokeda Forest early in the morning. You hike or cycle along one of the trails. HaBsor National Park (Eshkol Park) is an ideal place for a picnic (especially if you have an annual subscription to National Parks), but there is a massive traffic jam at the entrance (arrive early). And if you want to experience something different, you can hit the Joe Alon Center or The Salad Trail.
Have you ever visited Festival Darom Adom? What is your favorite attraction? Tell us in the comments below.
That's all for today, and I'll see you in future travels!
Stay Tuned!
Additional Resources
Here are several resources that I created to help travelers:
And if you have any questions then check out
Useful Information For Tourists To Israel
.  
Did not find what you were looking for? Leave a comment below, and I will do my best to answer your questions.