The orchard of grandpa Yossi is a small farmers` market in Pardes Hanna-Karkur. Besides the market, you can find food trucks and animals.
Map
The orchard of Grandpa Yossi is located at Ha-Dkalim Street in Pardes Hanna-Karkur, near the junction of roads #65 and #652. And the easiest way to reach them is by entering "The Orchard of Grandpa Yossi" into Waze.
Directions for drivers: Link to Waze and Link to Google Maps
Directions for public transport: Link to Moovit
Interactive map of the area:
Offers:
Hotels, hostels, and apartments in this area:
Near the entrance, there is a big parking lot.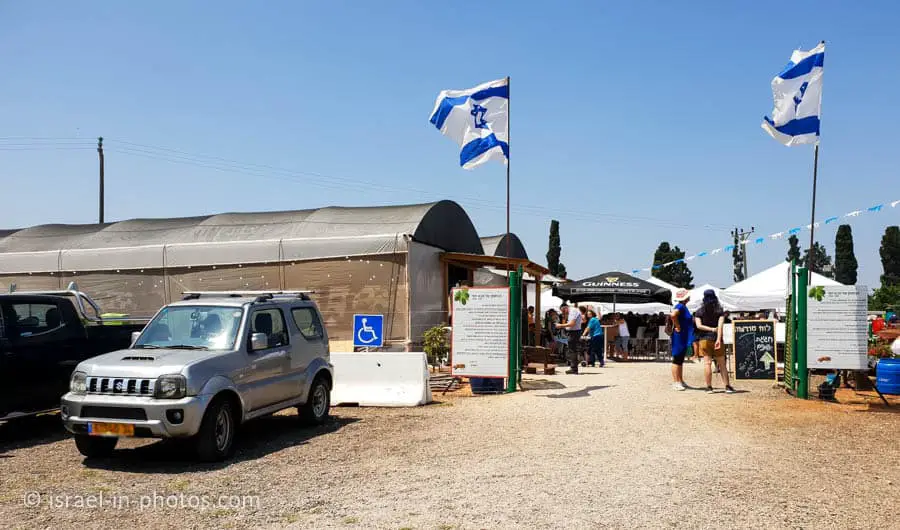 Opening Hours
Friday: 08:00 – 14:00
Note: Before visiting, check their Facebook page to see what will be there.
The Farmers` Market
When you enter the orchard of Grandpa Yossi, you will see the market to your left (covered market), the camels to your right, and food trucks in front of you.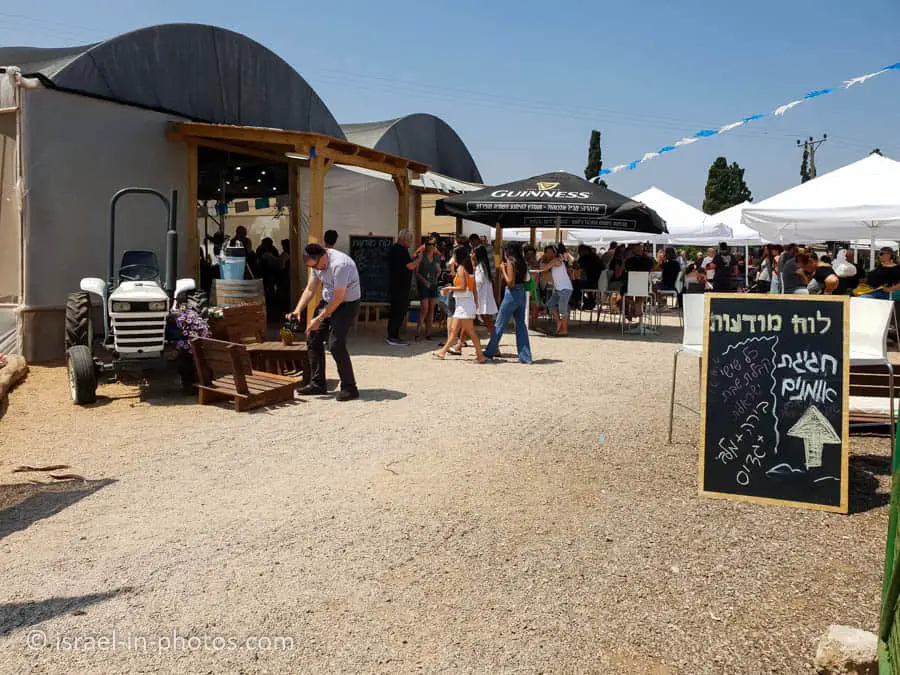 The farmers` market was not big, with about 15 stands. Several fruits and vegetables stand, two stalls with cakes, flowers, honey, olive oil stand, and several others. Also, since we visited during Shavuot, there were two cheese stands.
There was also a small art and crafts market (about five stalls) near the covered market.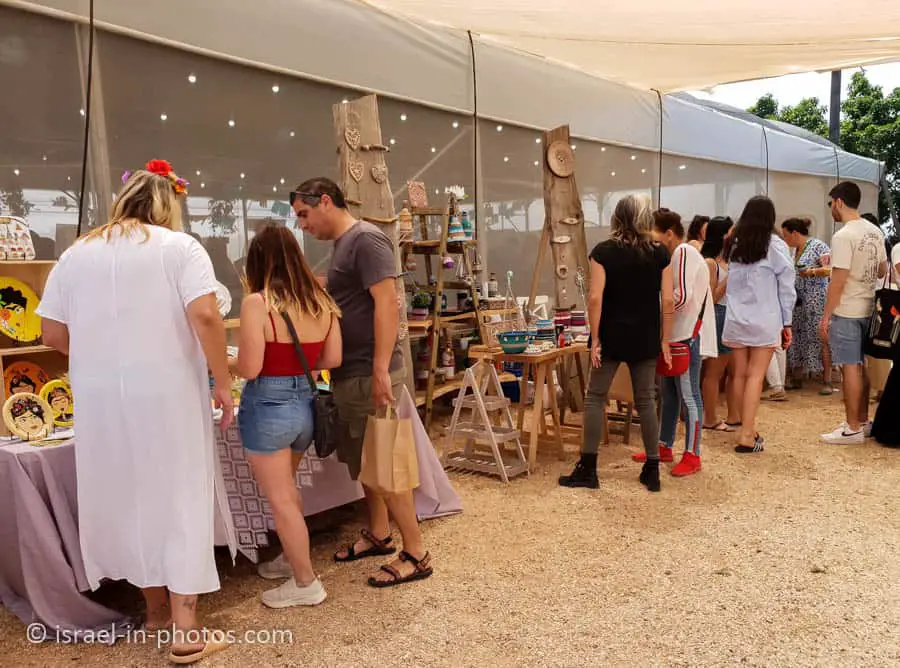 Food Trucks
During our visit, there were two food trucks. One served coffee with pastries, and the other offered sausages and other meat products. Since it was the morning, we chose coffee. But there are not that many seating places in the shade. And in the end, we sat under the sun.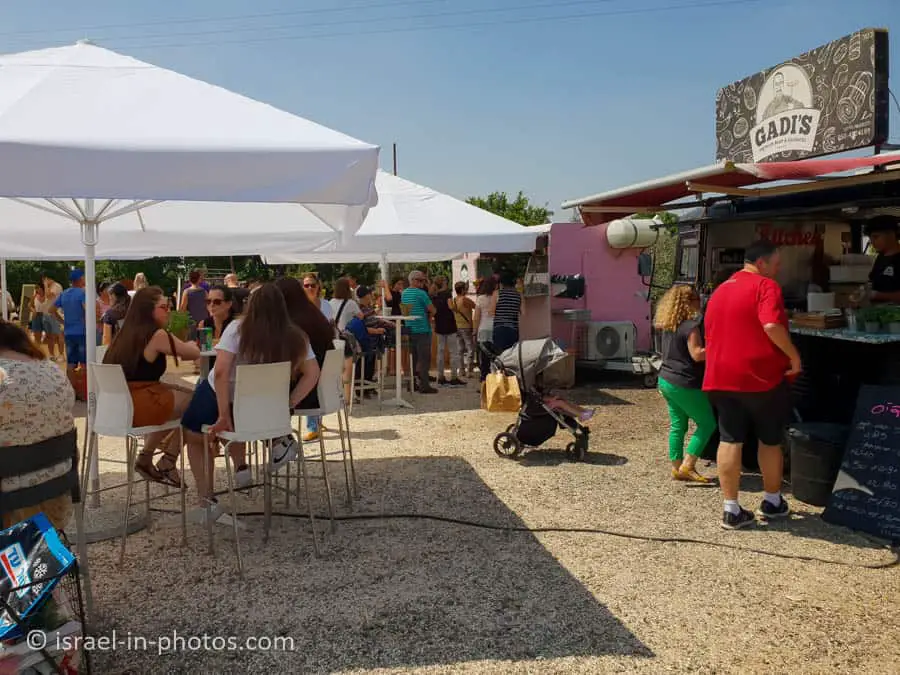 Animals
You can find restrooms in the back corners. And near the toilets, you can find horses and chickens.
And as I mentioned before, near the entrance, you can find a family of camels.
About
If you want to learn more about Yossi, there are info signs by the entrance.
Summary
The orchard of Grandpa Yossi has a relaxing vibe, and if you are in the area, you can stop for a visit. But as at most farmers` markets, do not expect to find cheap produce. You can find quality vegetables and fruits, but they will not be cheap.
Have you visited this place? Tell us about your experience in the comments below.
That's all for today, and I'll see you in future travels!
Stay Tuned!
Additional Resources
Here are several resources that I created to help travelers:
And if you have any questions then check out
Useful Information For Tourists To Israel
.  
Did not find what you were looking for? Leave a comment below, and I will do my best to answer your questions.