The Hibiscus Farm guide starts with basics, and then we will go to Kfar Warburg and join a farm tour.
Map
Hibiscus Farm is located in Kfar Warburg, near Kiryat Malakhi.
The directions are quite simple. You take road #3 till Kfar Warburg. After entering the village, you continue straight to the roundabout. Then turn right, and after about one hundred meters, you will see Hibiscus Farm to your left.
And if Kfar Warburg sounds similar, that is because there are additional Agrotourism attractions, like the Buttercup Picking Festival.
Directions for drivers: Link to Waze and Link to Google Maps
Directions for public transport: Link to Moovit
Interactive map of the area:
Offers:
Hotels, hostels, and apartments in this area:
Opening Hours
To visit Hibiscus Farm, you have to join a tour. And to do that, you have to contact the owner, Yakov, either through the official Facebook page or by phone (050-436-9396).
Entrance Fee
During our visit, the entrance fee was 30 NIS per person.
About
Here is a short video in Hebrew where Yacov tells about the farm.
Hibiscus syriacus
Hibiscus syriacus is a species of flowering plant in the mallow family, Malvaceae. It is native to south-central and southeast China but widely introduced elsewhere, including much of Asia. It was given the epithet syriacus because it had been collected from gardens in Syria. Common names include the Korean rose (in South Korea), rose of Sharon (especially in North America), Syrian ketmia, shrub althea, rose mallow (in the United Kingdom). It is the national flower of South Korea and is mentioned in the South Korean national anthem.

Hibiscus syriacus has been grown as a garden shrub in Korea since time immemorial; its leaves were brewed into an herbal tea and its flowers eaten. Later on, it was introduced and grown in the gardens of Europe as early as the 16th century, though as late as 1629 John Parkinson thought it was tender and took great precautions with it, thinking it "would not suffer to be uncovered in the Wintertime, or yet abroad in the Garden, but kept in a large pot or tube in the house or in a warmer cellar, if you would have them to thrive."
Source: Wikipedia
Hibiscus Farm has a collection of 700 different species. Out of those, about thirty are suitable for the Israeli climate.
Hibiscus Farm Tour
We arrived Saturday morning, and Yacov was already waiting for us.
Yacov likes to start the tour with hibiscus ice cream. That allows a smooth start since everybody is sitting and eating.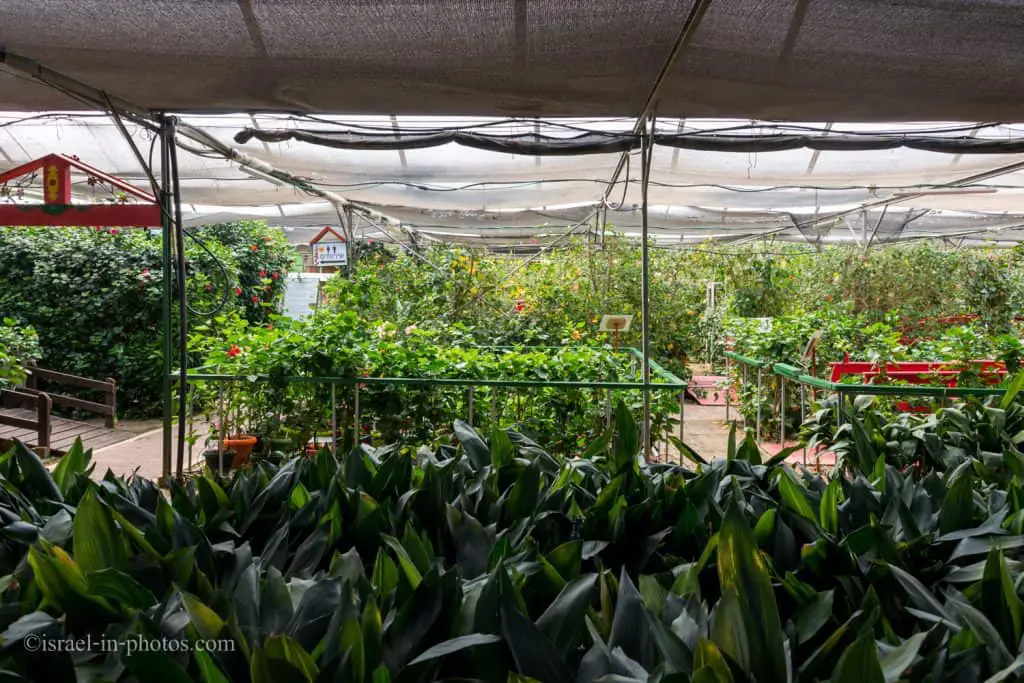 After getting some background info, we headed to a small pond. An ancient Chinese tradition says that if fish eat your hibiscus flower, your wish will come true.
And indeed, the fish were hungry that day.
In Israel, many use Hibiscus as a fence. Another widespread usage is Hibiscus tea. But this plant is also widely used in medicine and cosmetics.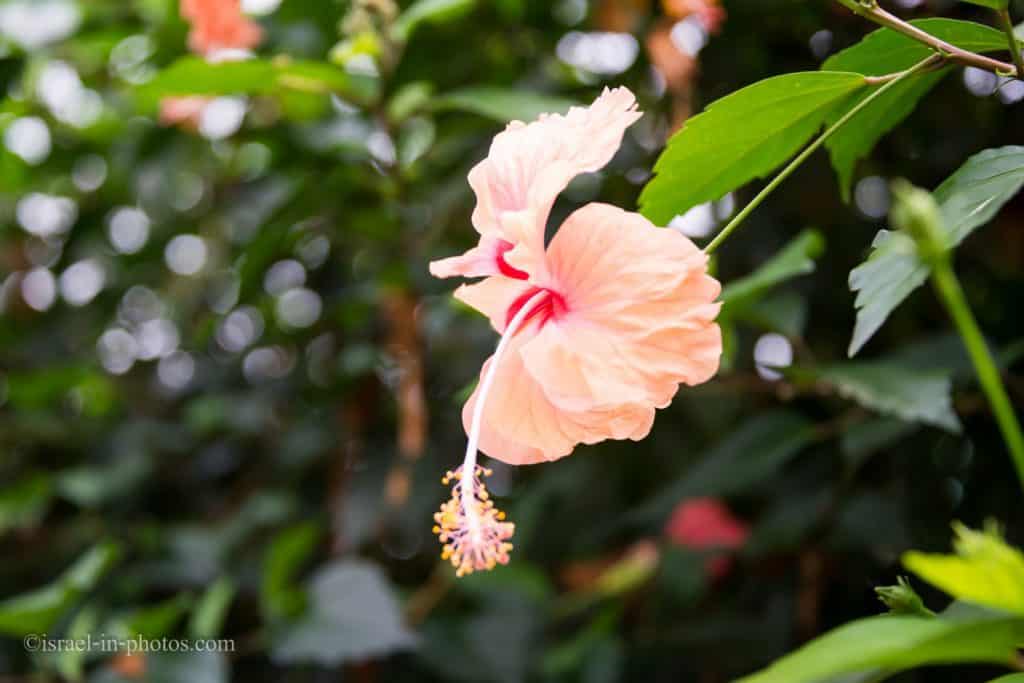 Then Yacov showed us how they perform hybridization. And showed different results of this process.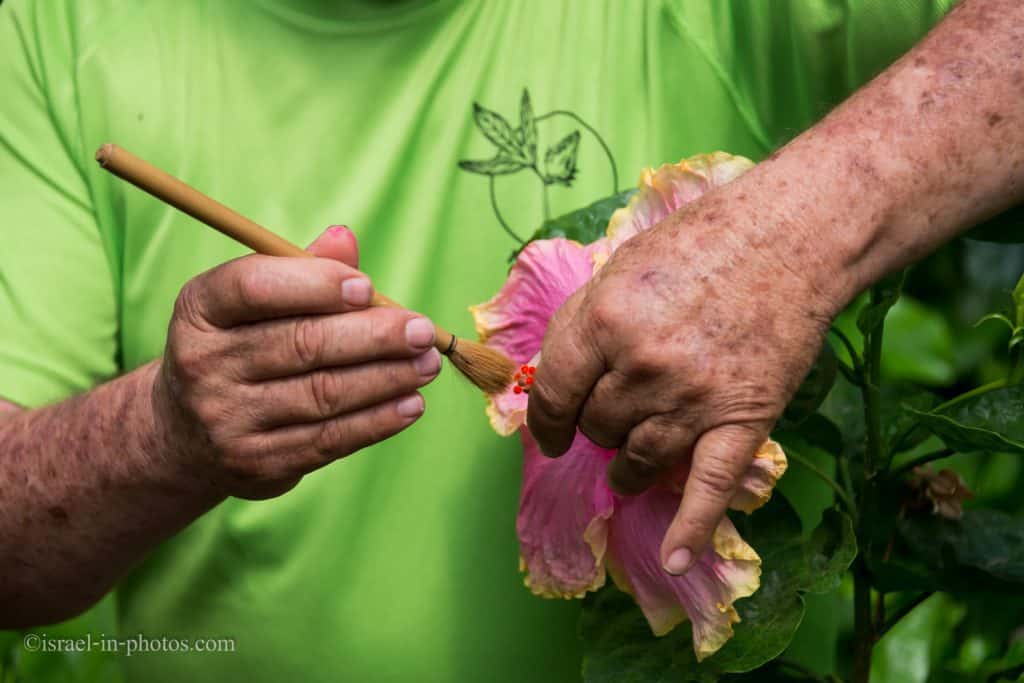 Maybe the father was red, and the mother was yellow?
Hibiscus is also used in some religions.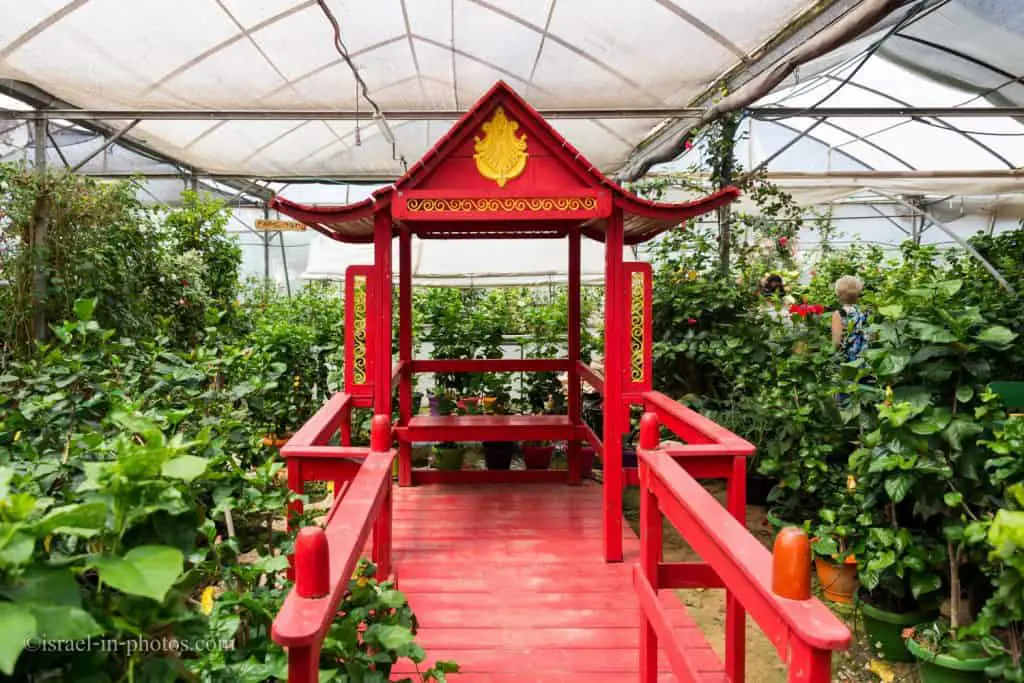 Here are several additional photos of flowers we saw.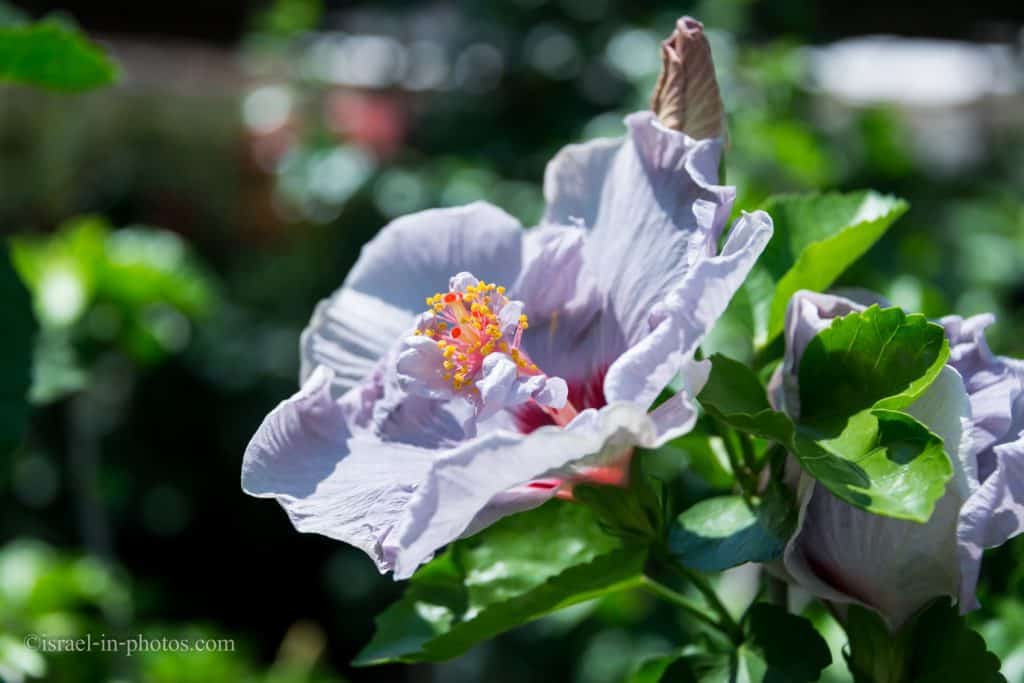 The first part of the tour took about an hour. And then we entered
The Presentation
Hibiscus Farm sells different produce. And if you look closer, you will see the name, Gerda. Who was Gerda, and how was the Hibiscus farm established?
Like other Jews, Gerda fled from Europe when the war started. She ended up in China and there met the hibiscus.
After the war, she arrived at Kfar Warburg, where this farm started.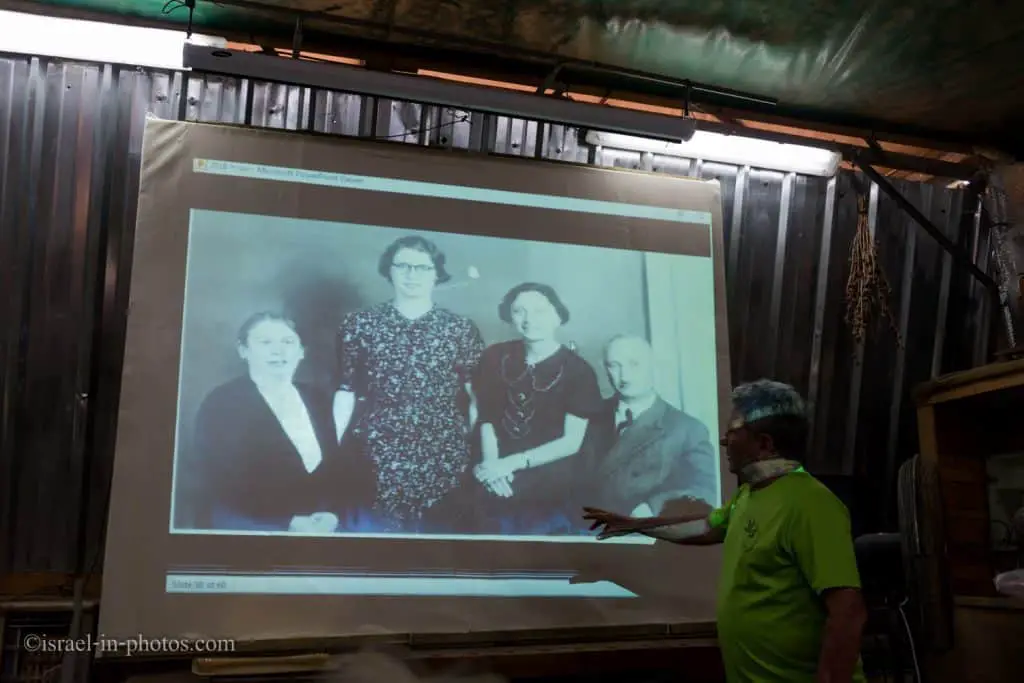 Then we saw a short movie about the growth process and the plant's usage.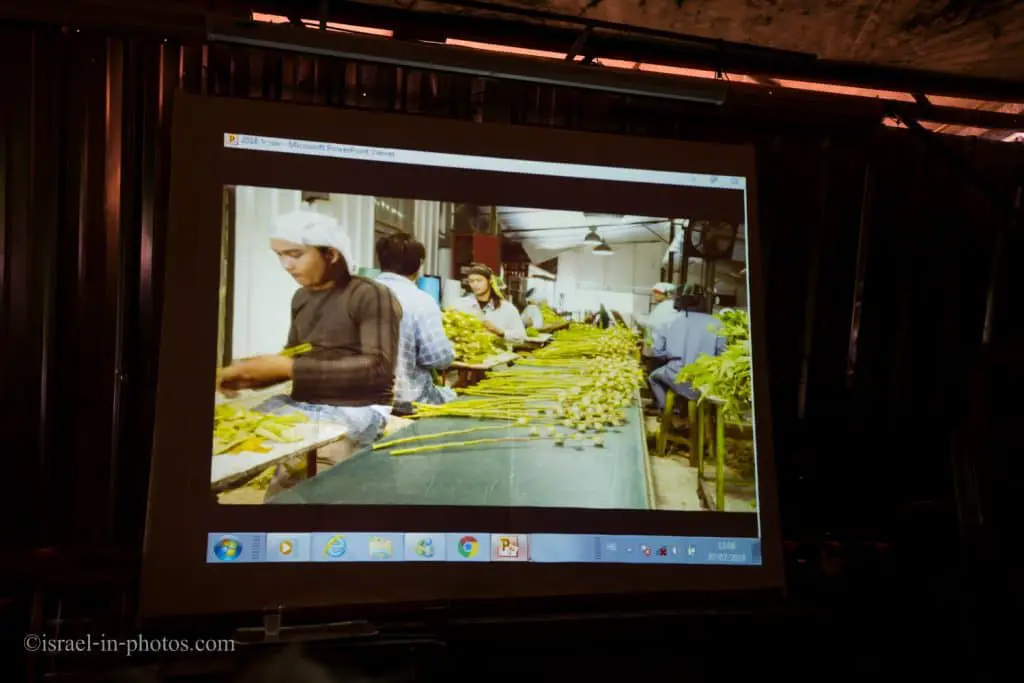 Toward the end of the presentation (which lasted for another twenty minutes), Yacov showed us some of their products and invited us to the store.
The Store
At the store, you could taste some of the products. And in the end, I purchased hand cream (35 NIS), soap (20 NIS), tea (30 NIS), and jelly (30 NIS). And we were satisfied with all products.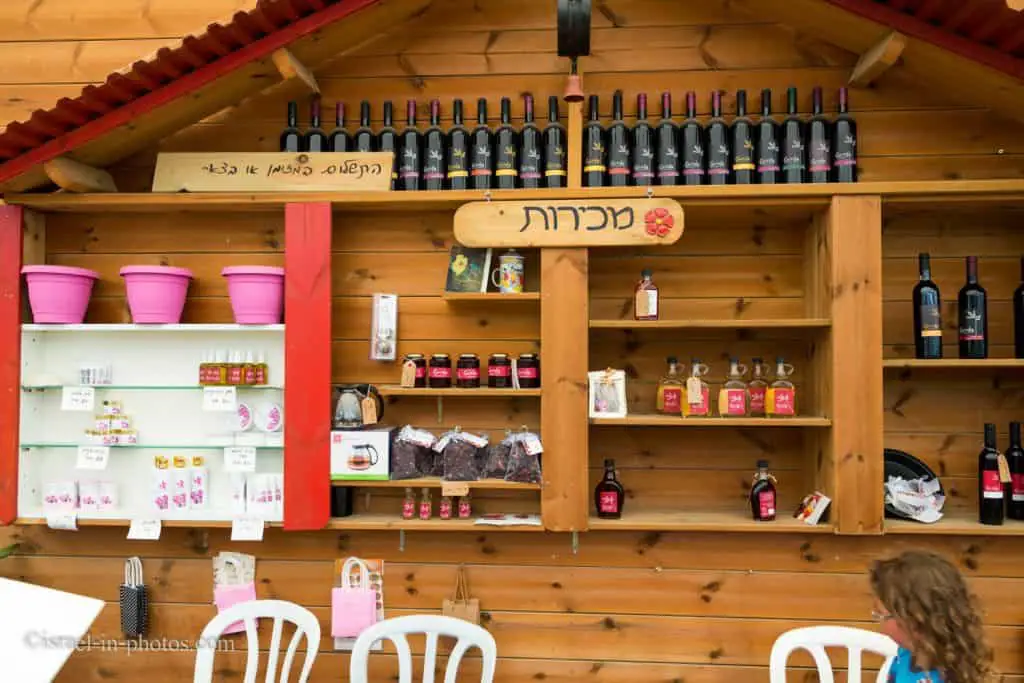 An hour and a half after arriving at the farm, we headed toward the exit. But I could not just leave. I had to take several additional photographs 😉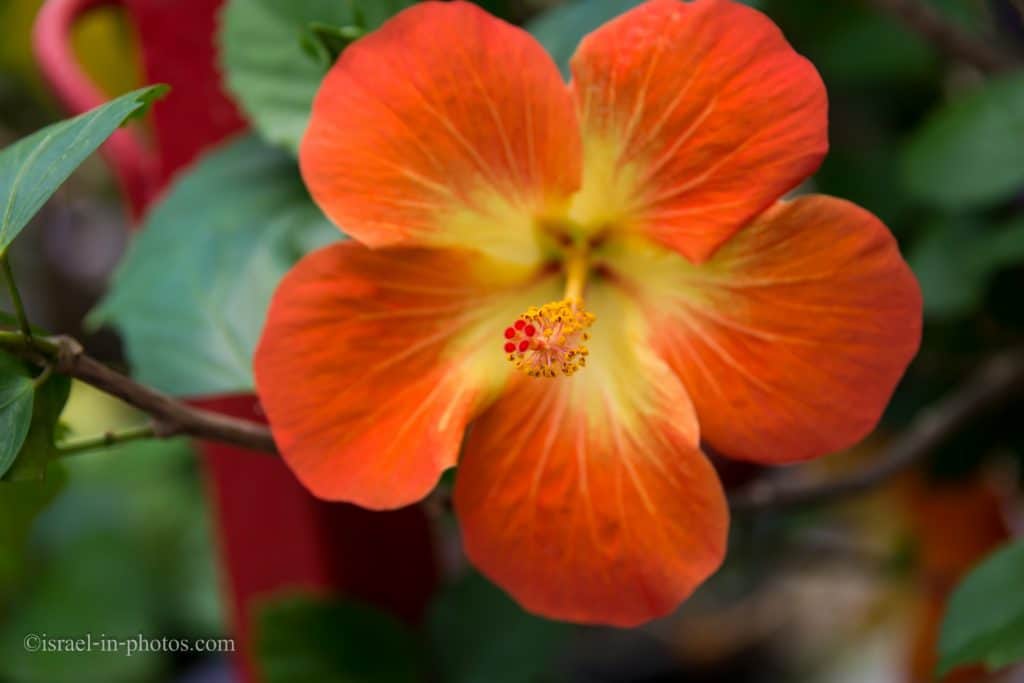 Agrotourism Attractions
You can find similar attractions in the Agrotourism category. And here are a selected few:
Mostly Raspberries
Flowers
Summary
We enjoyed our visit and I would highly recommend it to anybody that loves flowers or agrotourism.
Note: if you love agrotourism, then check out the agrotourism category.
Have you ever been to Hibiscus Farm? Tell us in the comments below.
That's all for today, and I'll see you in future travels!
Stay Tuned!
Additional Resources
Here are several resources that I created to help travelers:
And if you have any questions then check out
Useful Information For Tourists To Israel
.  
Did not find what you were looking for? Leave a comment below, and I will do my best to answer your questions.