Derech Hatavlinim in Bethlehem Of Galilee is not just a spices and herbs store. They also offer workshops, hold tours and festivals. And today we are going to visit them. Let's begin!
Map
Derech Hatavlinim is located at Bethlehem Of Galilee near Ktofoti. To reach it, you turn right just before the entrance to this Moshav. And the most straightforward way not to get lost is by entering their name into Waze.
Map of the area:
Opening Hours
Sunday – Thursday and Saturday: 09:00 – 17:00
Friday: 09:00 – 16:00
About Derech Hatavlinim
The Cytrexpiler family has been growing spice for more than 50 years. Avi Tsitershpiler, the owner of the farm, has absorbed the values ​​of agriculture, landscape, nature, and man since childhood, growing up and growing spice with his father Zvi, one of the pioneers of the spice industry in Israel. After his military service in the Faculty of Agriculture and later in Naturoptia, Avi Zitershpiler has been continuously growing, processing, producing, and marketing spices and herbs in Israel and around the world.
Note: unless stated otherwise, all quotes were taken from the official site.
The Beginning
In 2003 he decided to realize his dream and spread the vision of spice to every home in Israel. This is how the Spice Road Farm was born, a unique tourist concept of a visitor center for the world of spices and medicinal plants. The farm serves as a visitors' center for private and group audiences and an educational center for all franchise stores and business customers. The concept invites the visitor to powerful and exciting senses, and colors experience in the form of an open market of hundreds of spices and herbs – the largest farm store in Israel for this subject.
And here is a video in Hebrew where Avi tells about the farm:
What can you find at Derech Hatavlinim?
Derech Hatavlinim expanded and beyond the original place in Bethlehem Of Galilee, they have stores in Israel and abroad.
The spice vision has expanded to 8 spice shops that operate throughout the country and serve as a tool for spreading the fragrance and its causes … and as another way to spread the spice vision and to expose to a wide audience their qualities and their ability to create a season of seasoning for benefit and health in our lives. In 2012, the spice vision expanded beyond the borders of Israel, and there are collaborations in England, Germany, and the United States.
Besides the physical stores, they also have an online store. And their space at Bethlehem Of Galilee has grown beyond a store, and now it is a visitor center. You can visit the store, the restaurant, join workshops, tour the nearby spices fields, and participate in festivals.
Is the place Kosher?
Spices, mixtures, and infusions are kosher under the supervision of Rabbi Zamir – Jezreel Valley Regional Council.
The Store
Over the years, we visited the store dozens of times. And whenever we in the area, my wife drags me there. But what can I say, I love their smoked sweet paprika. It combines well with chicken.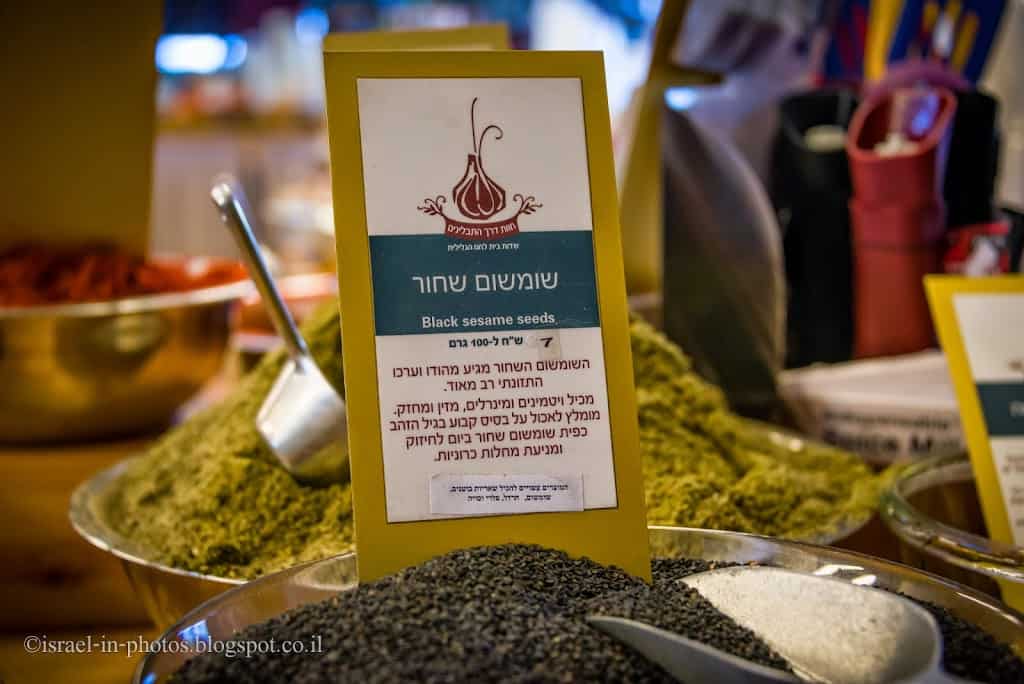 When you enter the Derech Hatavlinim store, you take a basket, a marker, and a stack of plastic boxes. The boxes come in two sizes: the bigger ones (about 500 ml) and smaller ones (about 250 ml). When you find the spice you like, you fill one of the plastic boxes and using the marker to write the name of the spice (and maybe preparation instructions for yourself).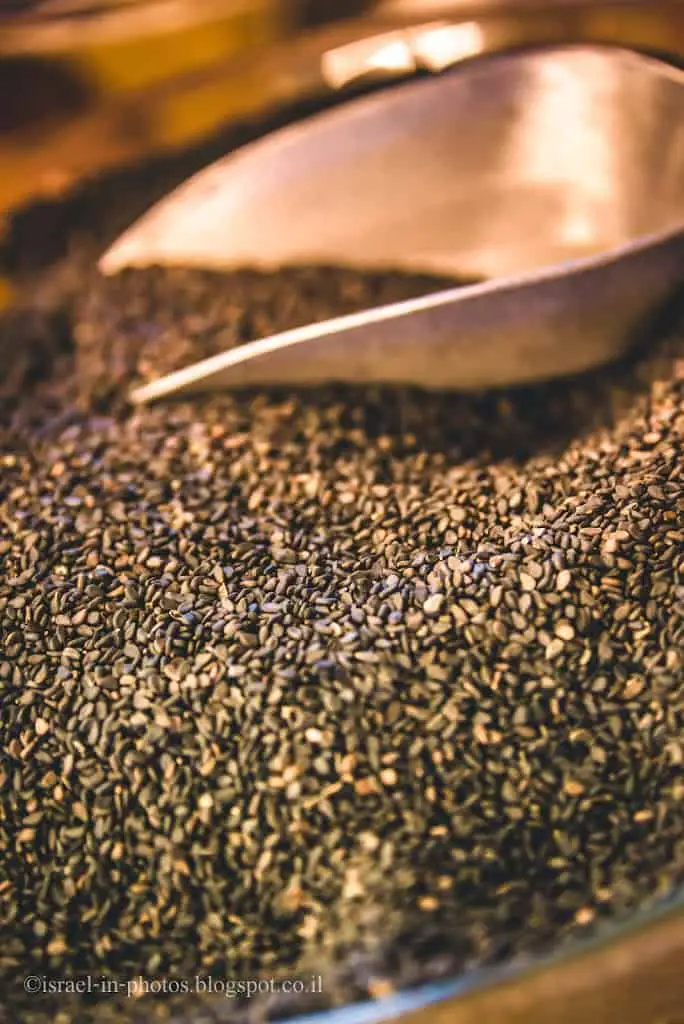 Our latest visit was in June 2020, which is after the Coronavirus hit, and the store was open as usual.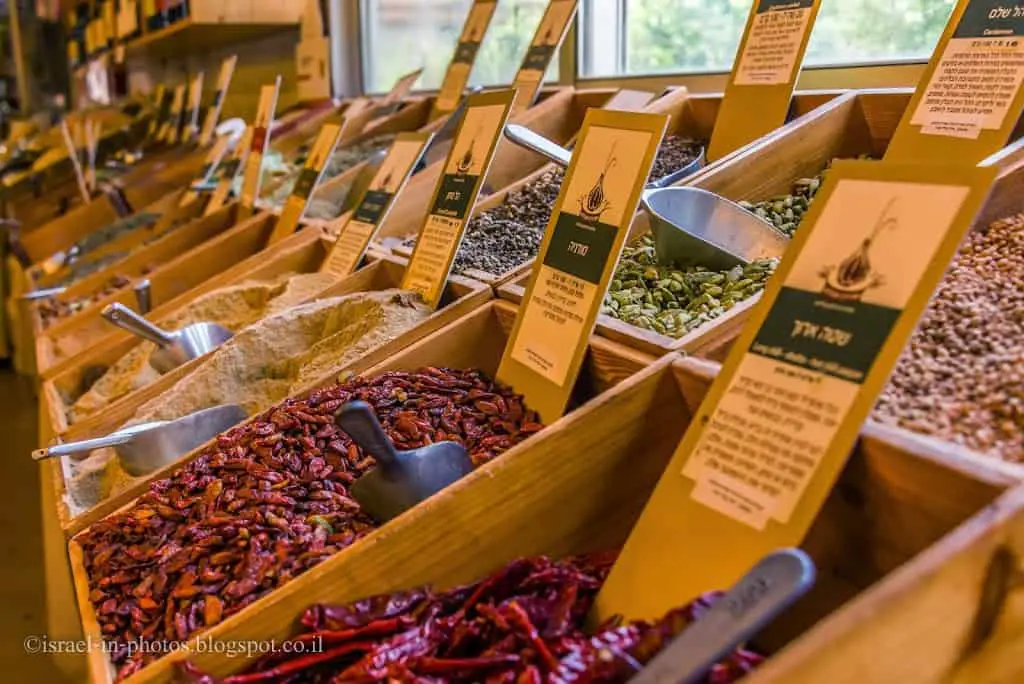 The spices are arranged in categories. For example, here is a row of different spice combinations that can be added to rice.
This is the row of various green tea: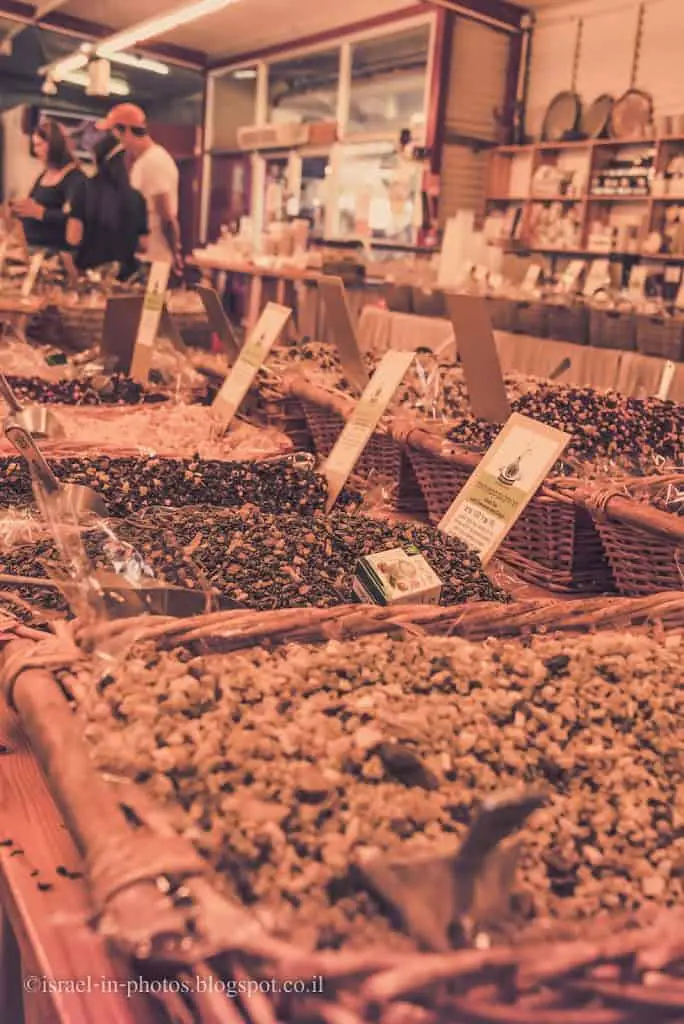 Besides spices, there are also dried fruits, Halva, olive oil, jams, wine, and kitchen accessories.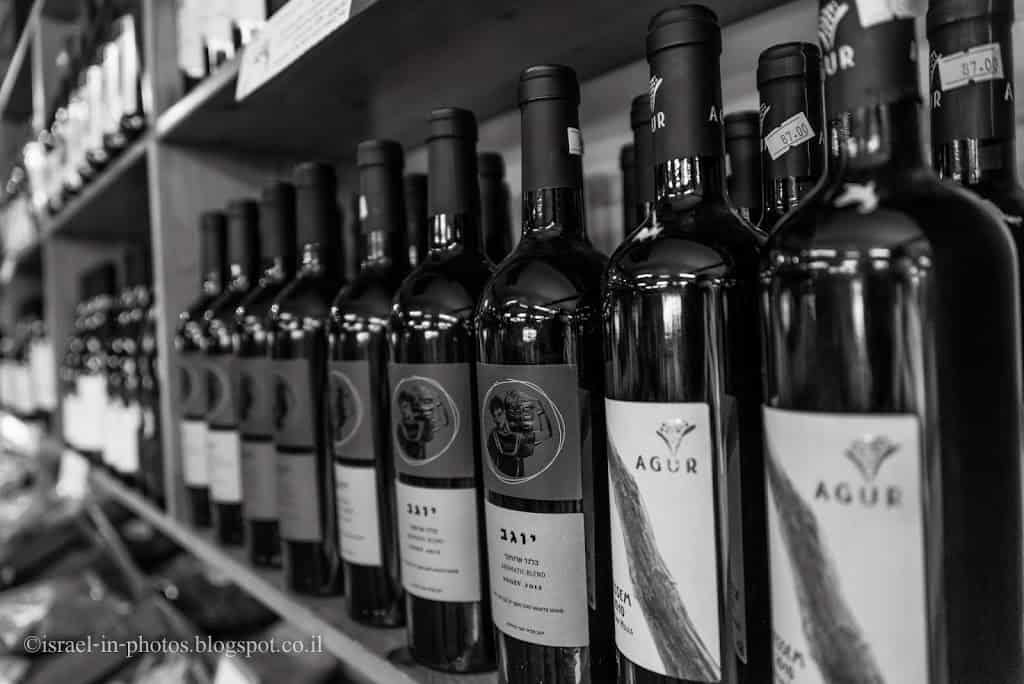 That is quite a new machine (have not seen it on our previous visit). It makes tahini. The image below consists of five different photos describing the process. In the beginning, they are filling the upper tank with sesame seeds. Then the machine is turned on, and it starts grinding the seeds (by the rotating top wheel). The result is poured slowly into a container.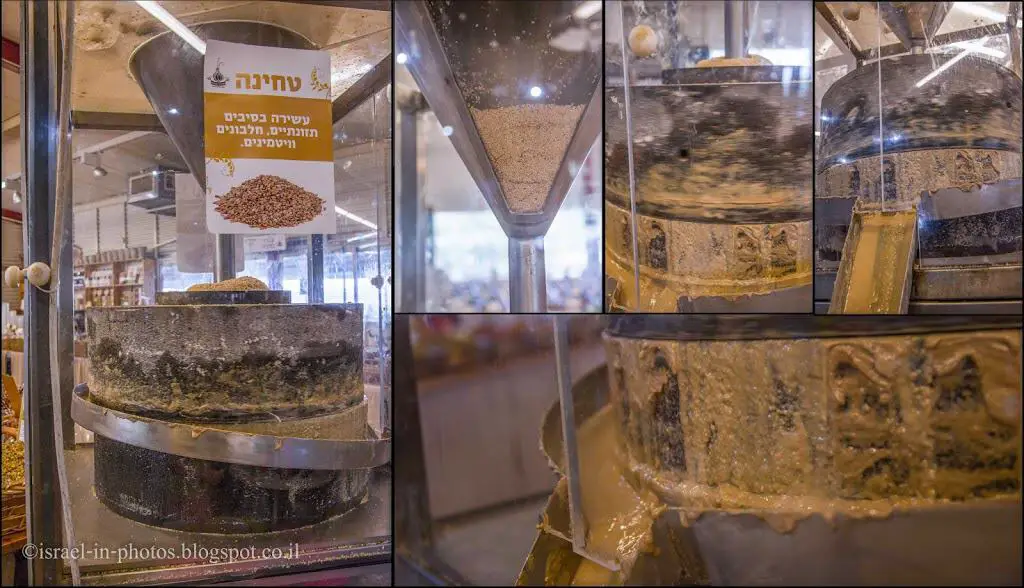 There are one time spoons, and you can taste the result. I did, and as expected, it was sour and "heavy." That is what Israeli call: "raw tahini." You never eat it as is (well rarely, probably besides some health fanatics) but always add something to it. When preparing halva, for example, they are adding other ingredients like sugar or honey and nuts.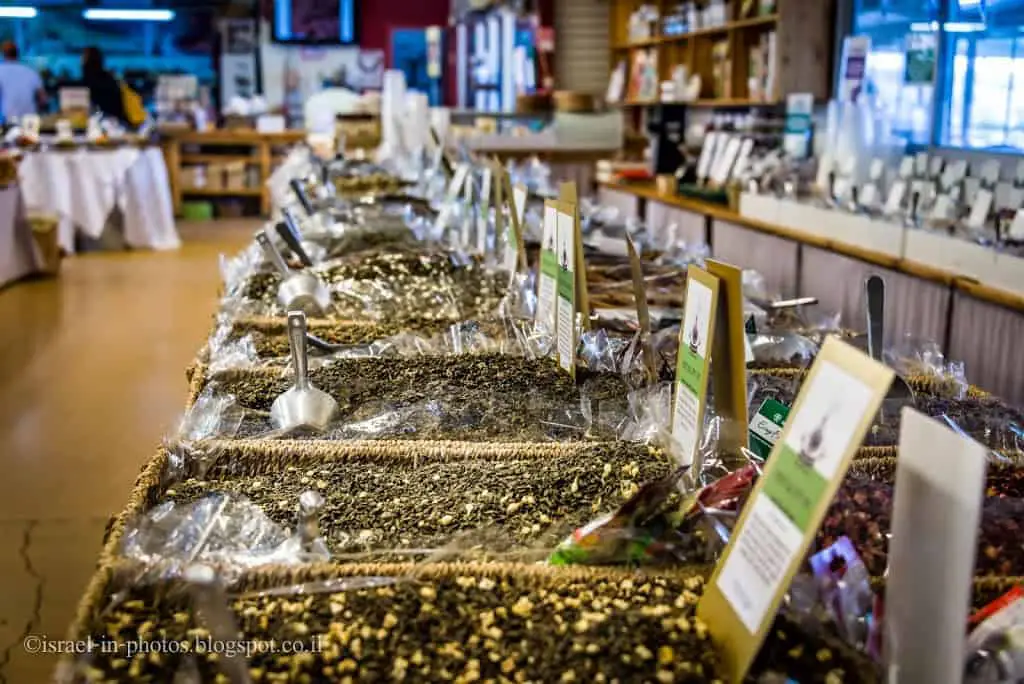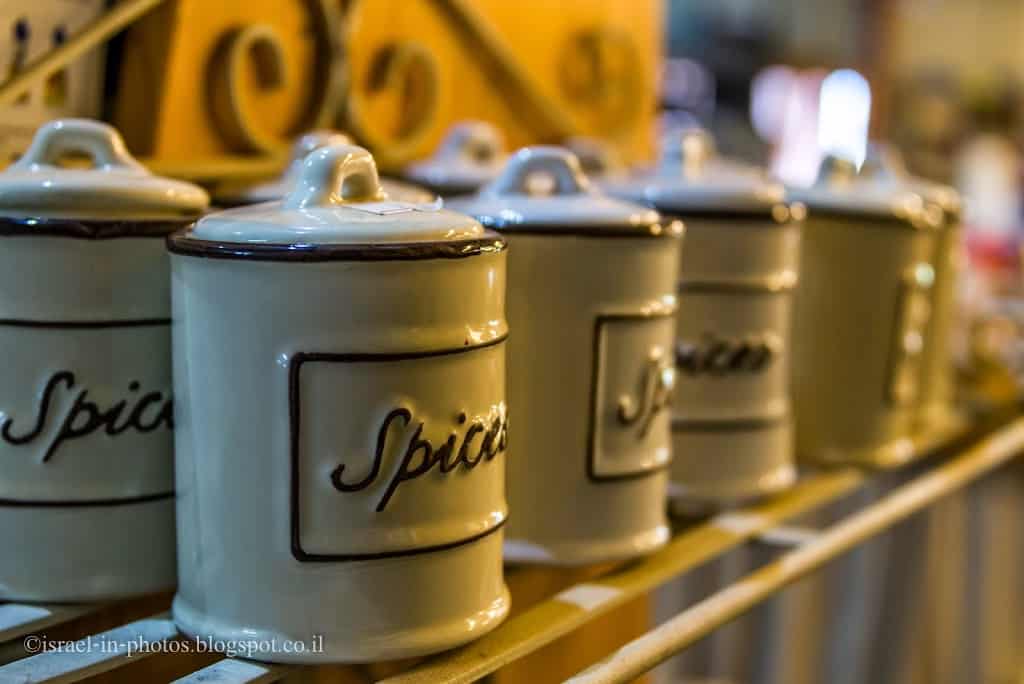 Till today, during most of our visits only the store and the restaurant were operating. But sometimes on holidays, they offer additional activities (mostly tours), as the annual paprika festival.
Events and Workshops
If you are interested in tours and workshops, then check the official site. We participated several times in the Paprika Festival and it was lovely.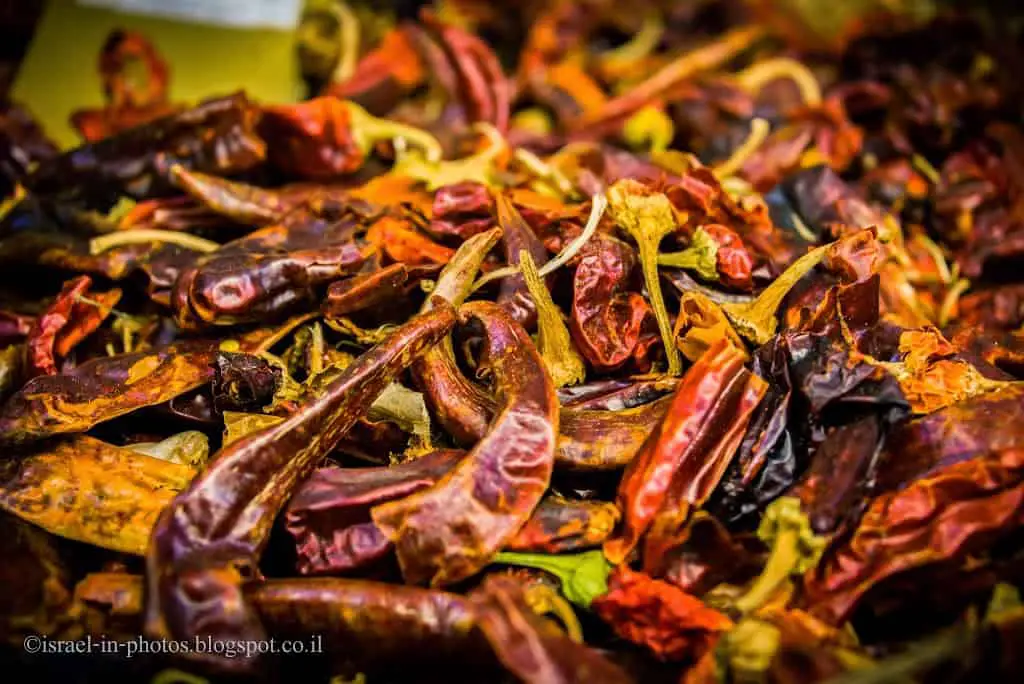 Moreover, we joined several times short tours. Usually, they take you out into the nearby fields and tell about different spices and their usage and healing capabilities. Nice free half-hour tours. Here is Lavender that I shot during one of the journeys.
And this is a Mandarin orange tree in front of the store.
Abramovich Honey
If you love honey, then I can recommend a nearby place. In Alonei Aba, you can find a small store called Abramovich Honey. They sell several different types of honey, and after visiting Derech Hatavlinim, we usually make a stop there.
To reach Abramovich Honey, you enter Alonei Aba and drive straight till Waldheim Protestant Church. At the church, you turn left and continue with the road till you reach the store. I also marked it on the map at the beginning of this post.
Summary
If you love spices, herbs, or teas then Derech Hatavlinim is the place for you. They have a wide variety of products with suggested recipes.
Moreover, check if there are workshops or festivals soon. And I would recommend combining this visit with nearby attractions in Bethlehem Of Galilee.
Note: if you love agrotourism, then check out the agrotourism category. And if you are looking for additional nearby attractions, then either browse the map at the top of this post or see Bethlehem Of Galilee.
Have you ever been at Derech Hatavlinim? Tell us in the comments below.
That's all for today, and I'll see you in future travels!
Stay Tuned!
Additional Resources
Here are several resources that I created to help travelers:
And if you have any questions then check out
Useful Information For Tourists To Israel
.
Did not find what you were looking for? Email me at
[email protected]
, and I will do my best to answer your questions.