Summers in Israel tend to be boiling. Thus today, we will go over the attractions where you will not feel the heat. But first, let's start with the weather.
Note: I shot the featured photo at Tel Aviv port while my daughter played in the water. There is a similar fountain in Jerusalem called The Dancing fountain at Teddy Park.
Offers
Get 5% off for your next vacation at Isrotel.
Get 5% off for your next tour at Bein Harim with coupon code 'LEV5#12305'.
Weather
Here is the data that I collected for Events and Festivals in Israel: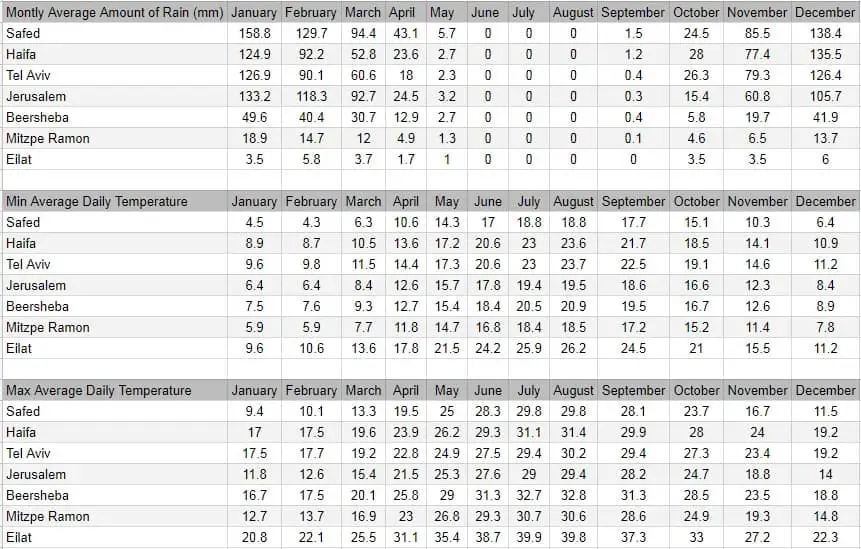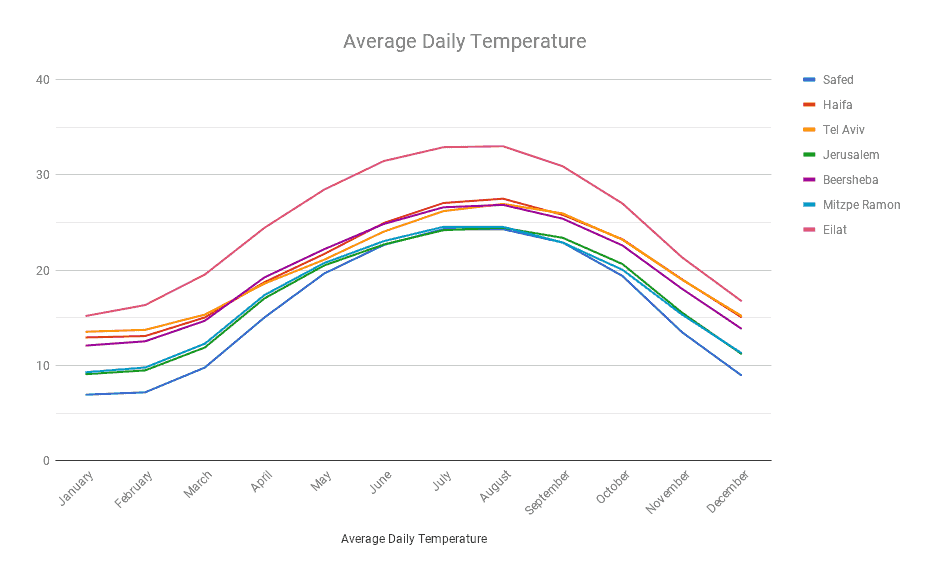 Summer months in Israel are from June till September (including). During those months, the temperature is usually above 25 C, and August is the hottest month.
Attractions
There are several ways to cope with the heat. Here are the strategies with examples:
See which Events and Festivals take place in the summer.
Tips
Clothing – prefer non dark clothes and dress lightly. But if you will be doing long hikes, consider shirts with long sleeves (this way you will keep you hands from burns and scratches).
Hats – always wear hats and for extra protection take a hat with a wide brim.
Water – always take plenty of water and drink even if you are not thirthy. For reference, for a half day hike, you will typically need two liters of water per person.
Sunscreen – use sunscreen of at least 30 SPF 15-30 minutes before exposure to the sun (source).
What are your favorite summer attractions? And what tips do you have to cope with the heat? Tell us in the comments below.
Additional Resources
Here are several resources that I created to help travelers:
And if you have any questions then check out
Useful Information For Tourists To Israel
.  
Did not find what you were looking for? Email me at
hi@israel-in-photos.com
, and I will do my best to answer your questions.