The guide to North Market (Shuk Tzafon) starts with the basics (map, directions, parking, opening hours), and then we will visit it.
About North Market
Following the success of the Tel Aviv Port Market, the same entrepreneur decided to open another place. And it is the North Market in Tel Aviv.
Similarly to Tel Aviv Port Market, it is also a small market in an air-conditioned building with many restaurants and top-notch products.
Map
North Market is located in Northern Tel Aviv, hence the name. The full address is 20 Raoul Wallenberg Street.
Directions for drivers: Link to Waze and Link to Google Maps
Directions for public transport: Link to Moovit
Interactive map of the area:
Offers:
Hotels, hostels, and apartments in this area:
Directions
If you are using public transport, then a variety of buses reach this area. Here is already a preset link to Moovit. Just enter your starting point, and you will get the updated directions.
And if you are driving, then you will need to find parking.
Parking
Let me start by saying that locating free parking in this area is almost impossible. Finding empty parking places on the street (blue and white curbs) is also rare.
There are many paid parking lots in the area. The closest one is the North Market parking lot. It has two entrances – one at HaNechoshet Street 3 and the other at Raoul Wallenberg Street 18. And after our visit, I even read online that visitors at the North Market can park there for free if they stamp their parking ticket at the market.
Opening Hours
Sunday – Thursday: 10:00 – 22:00
Friday: 08:00 – 16:00
Saturday: 11:00 – 16:00 – not all businesses are open
Source: official site (only in Hebrew)
Restrooms
The lavatories are located one floor beneath the market and can be reached by stairs.
At the North Market
The market was opened about a year ago (probably 2015) in one of Tel Aviv's industrial (mostly High Tech) zones. Therefore, next to regular stores, the market offers many restaurants.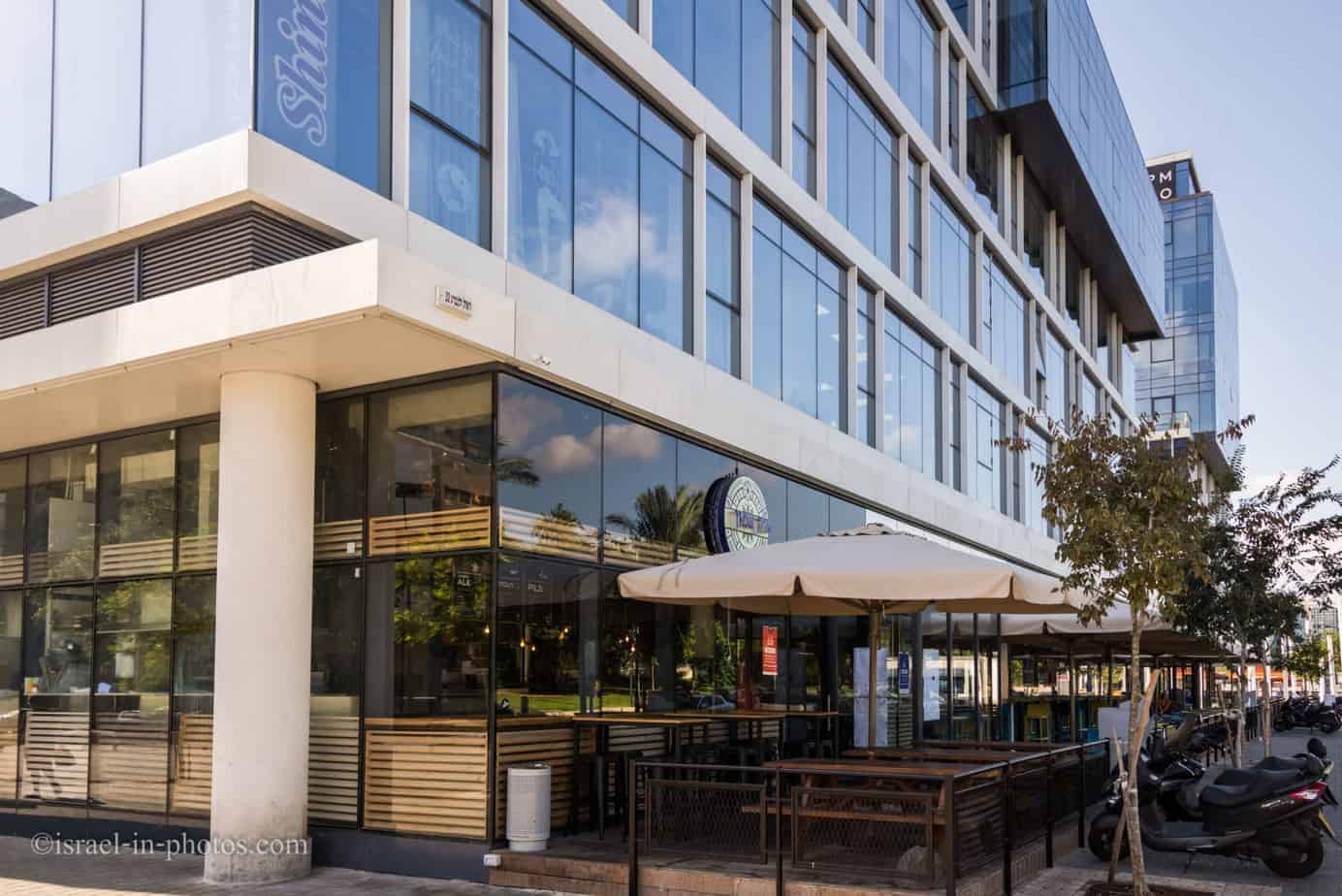 Since it is located in an industrial zone, it is hard to find parking. But since we visited on a Friday morning, we could find paid parking.
North Market is relatively small. There are around 30 stores/restaurants in total. And here are several photos: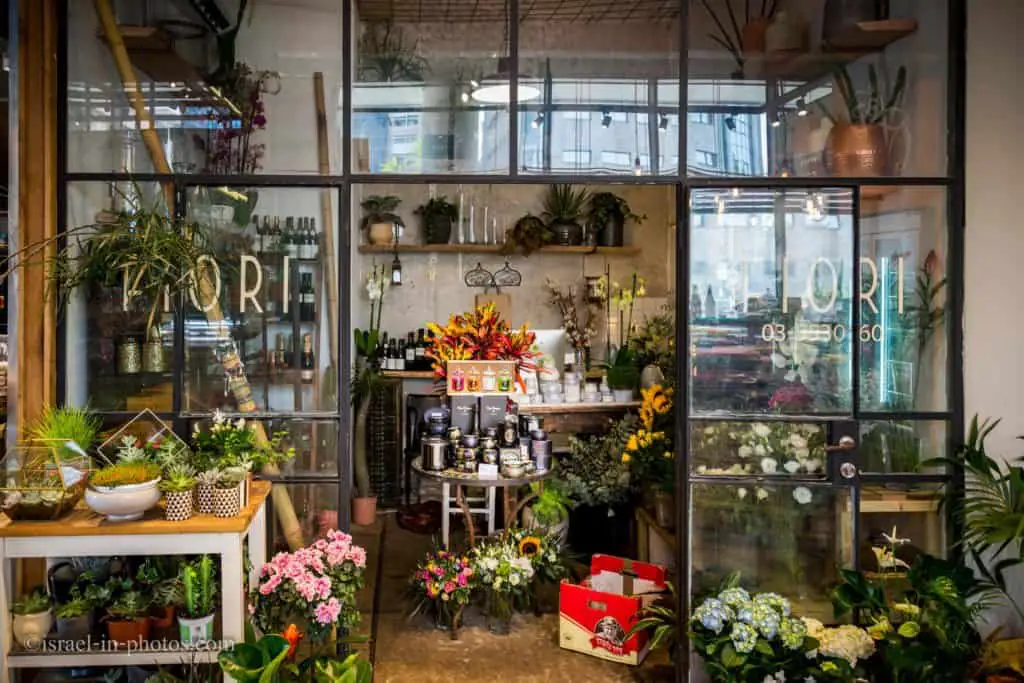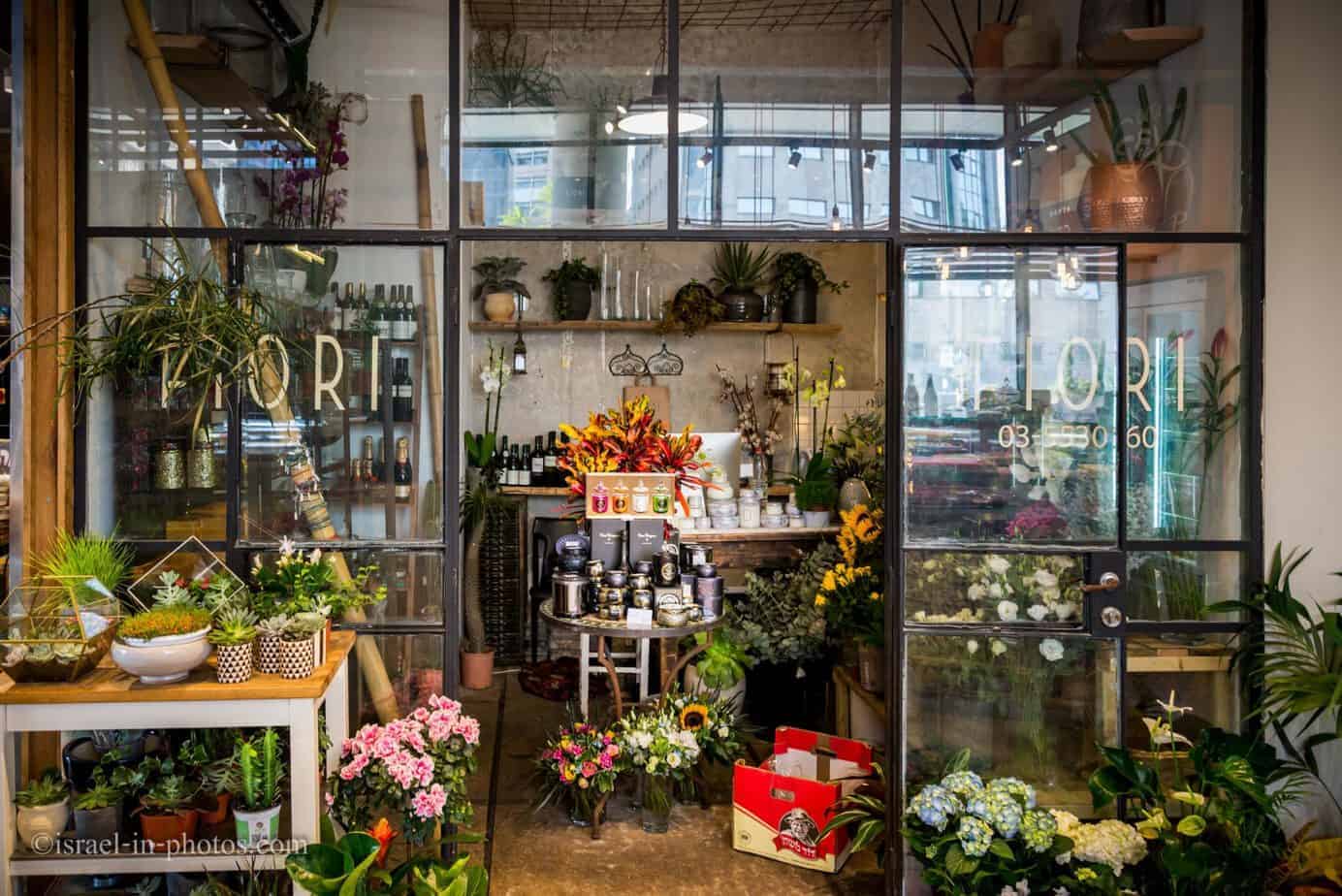 Remember that it is an expensive area, and most restaurants and stores are costly. But, on the other hand, you can find delicatessen.
Variety of bread in the second bakery:
North market entry from the other side (not Raoul Wallenberg Street):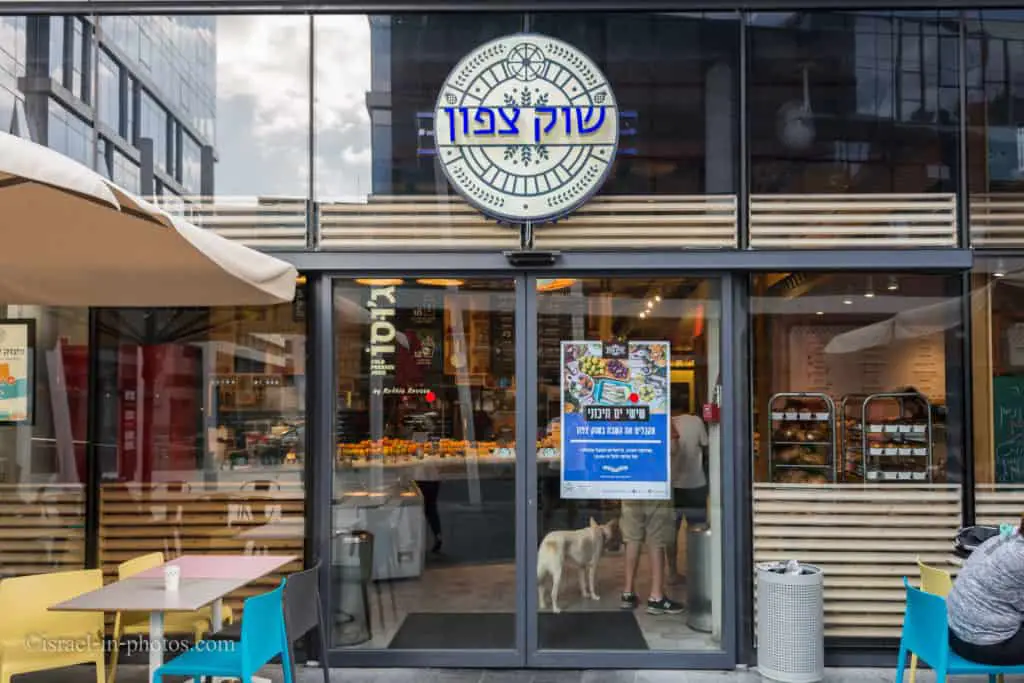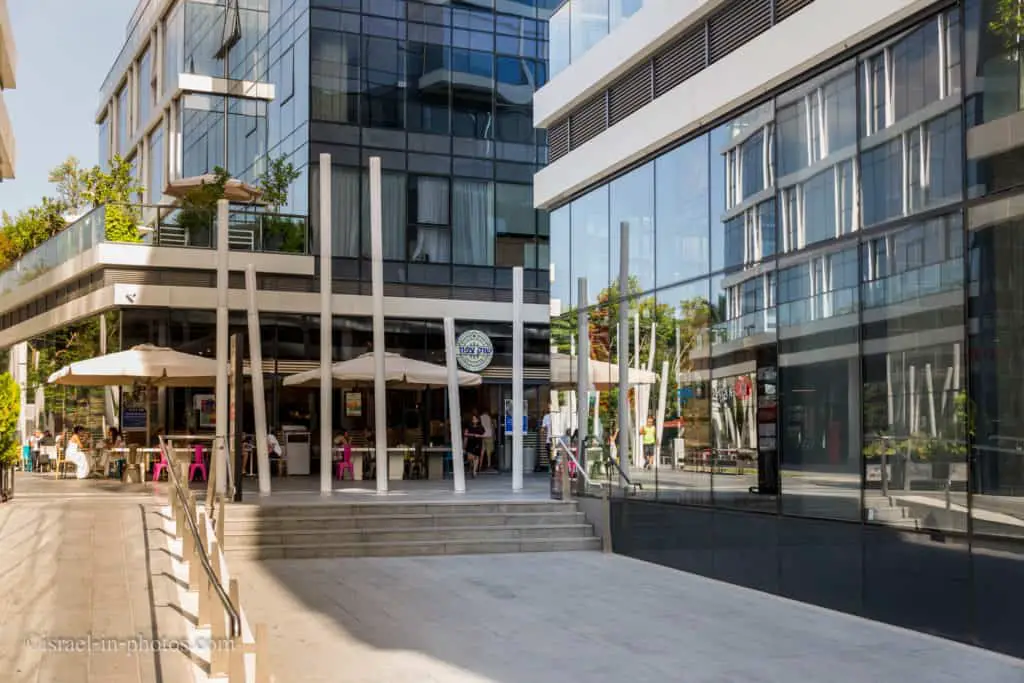 Close to the North Market, you can find other stores as well. For example, there is a branch of an "Artisan bread" bakery. It is one of my favorite bakeries in Israel. Not only because of their products but also because of their service. For example, when we bought bread there, they gave us a vacuum bag and told us that we should use it if we wanted to freeze part of the bread. It is not something big, but it shows their thoughtfulness and care.
Back to the North Market, and this is a fish stand: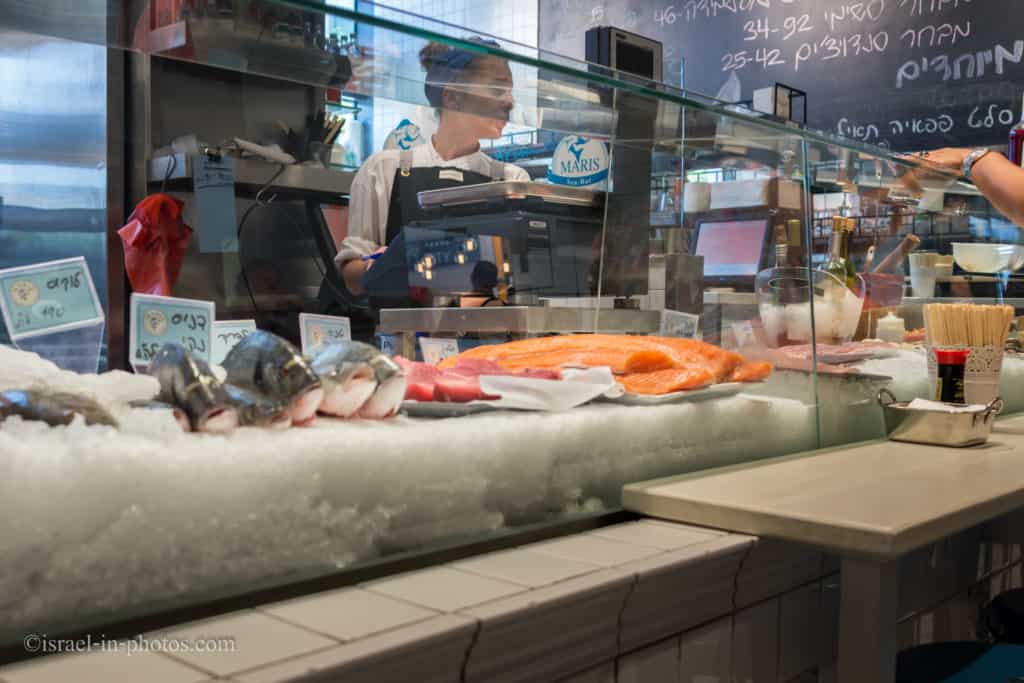 We tried two of those, and I can not recommend them.
After going through the market and back, we looked for a place to eat. But, since, as I mentioned, it was Friday morning, most restaurants were closed (open only at noon). And in the end, we went to a nearby restaurant.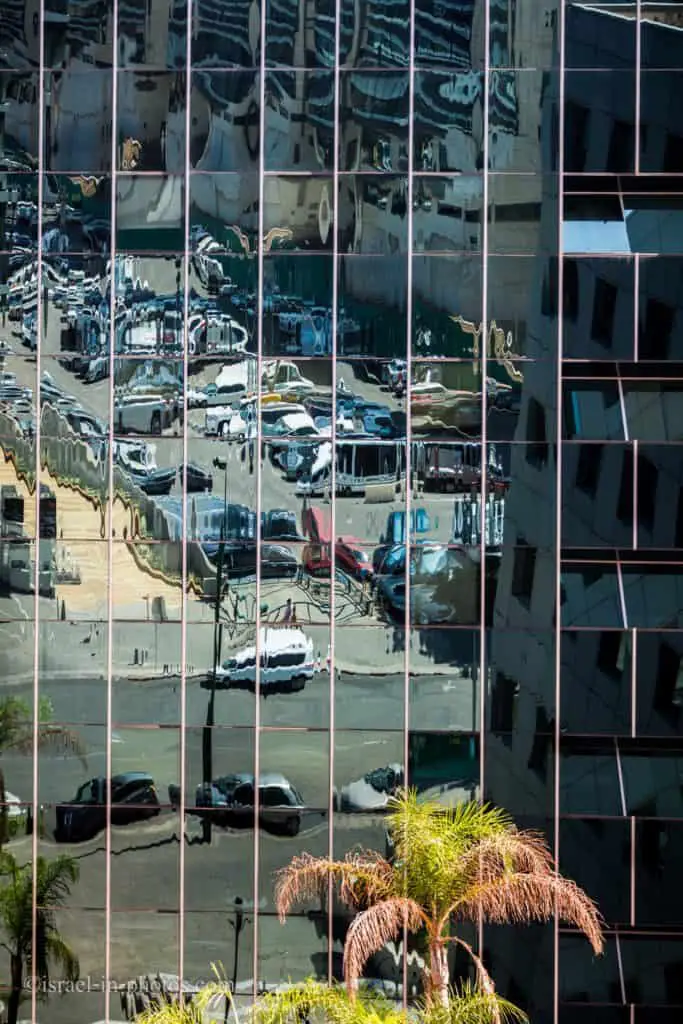 Summary
Overall, the North market is not a big place and does not offer a great variety. You can visit and grab something to eat if you are in the area. But I would not drive there just for the sake of the visit. If you love such markets, then you should check out Sarona Market.
If you love markets, check out Markets In Tel Aviv And Jaffa. And for additional points of interest nearby, see Tel Aviv-Yafo.
Have you ever been to the North Market? Tell us in the comments below.
That's all for today, and I'll see you in future travels!
Stay Tuned!
Additional Resources
Here are several resources that I created to help travelers:
And if you have any questions then check out
Useful Information For Tourists To Israel
.  
Did not find what you were looking for? Leave a comment below, and I will do my best to answer your questions.