I created a map on Google Maps with locations of attractions in Israel. This will make geographical searching for POI easy. Moreover, you can use the map to plan a trip and combine nearby attractions. And check out Israel Trip Planner for additional ideas.
You can find this map embedded in all posts on this blog.
At this stage, the map contains more than 200 places, and this number is increasing as I publish new posts.
Here is the embedded map:
If you are looking for a picture of a map or other type of map then check out the Israel Ministry of Foreign Affairs. On this page, you can find a topographical map of Israel, an agricultural map, many historical maps, and numerous other types of maps.
Since I mentioned Israel Trip Planner, here is the map from that guide.
To visualize all the planning blocks, I downloaded TUBS [CC BY-SA 3.0 or GFDL], from Wikimedia Commons and added relevant layers to it, until I got this map.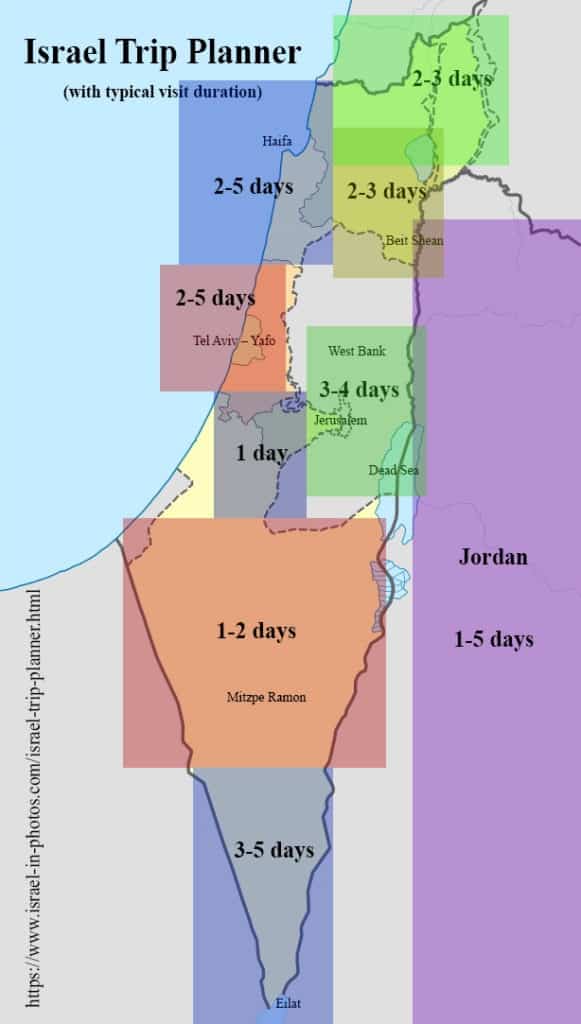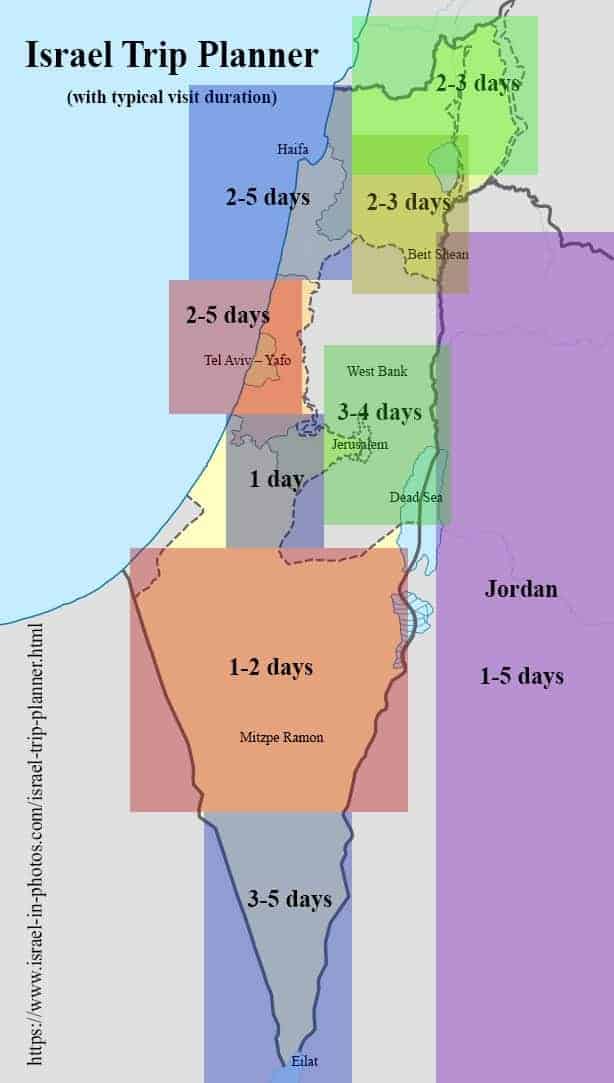 Furthermore, you can find additional maps on this blog. Like the Old City of Jerusalem map.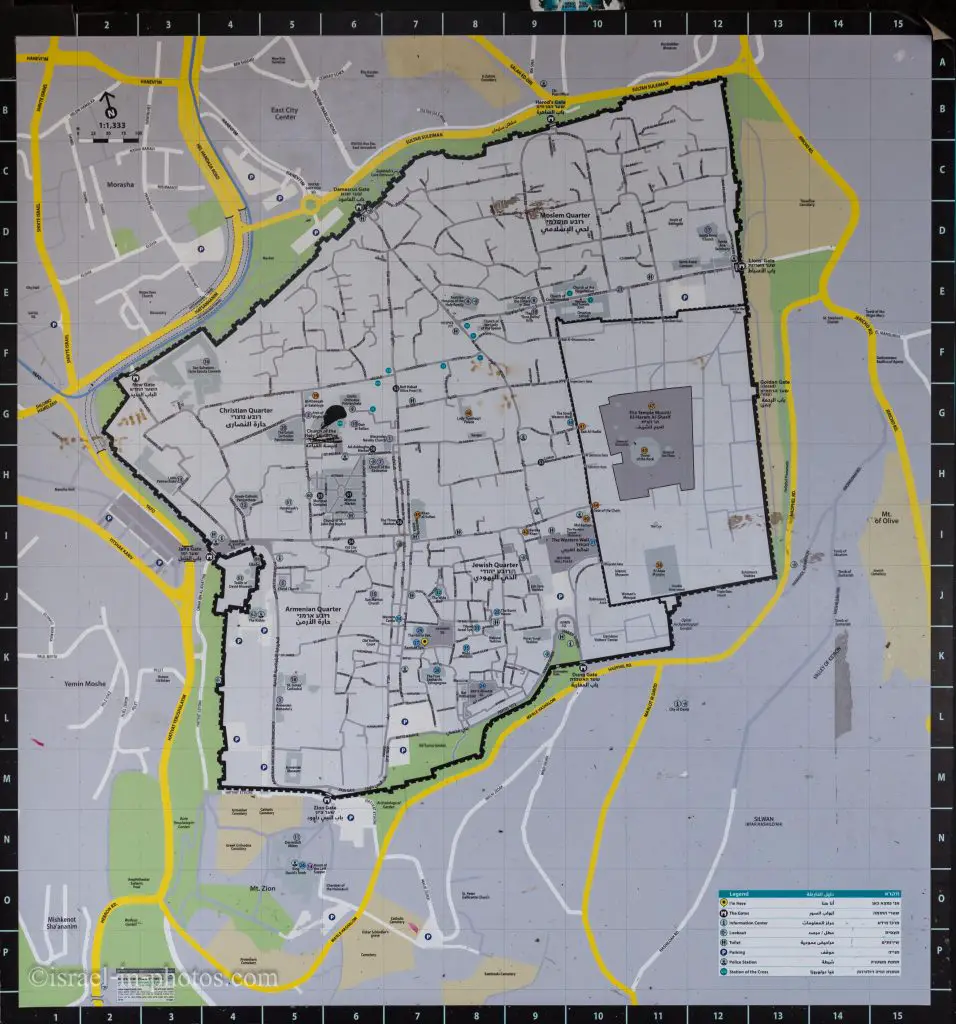 And Map Of National Parks In Israel:
Note: you can click on the images to enlarge them.
Additional Resources
Here are several resources that I created to help travelers:
And if you have any questions then check out
Useful Information For Tourists To Israel
.  
Did not find what you were looking for? Leave a comment below, and I will do my best to answer your questions.