Kaplan Farm in the Sharon area offers self-picking of various kinds of raspberries and mulberry and activities for kids.
Map
Kaplan Farm is located in Kfar Haim, not far from Netanya. And the easiest way to reach them is by entering "Kaplan Farm Kfar Haim" into Waze.
Directions for drivers: Link to Waze and Link to Google Maps
Directions for public transport: Link to Moovit
Interactive map of the area:
Offers:
Hotels, hostels, and apartments in this area:
After exiting road #4 and driving on road #5700, you will see signs pointing to the farm.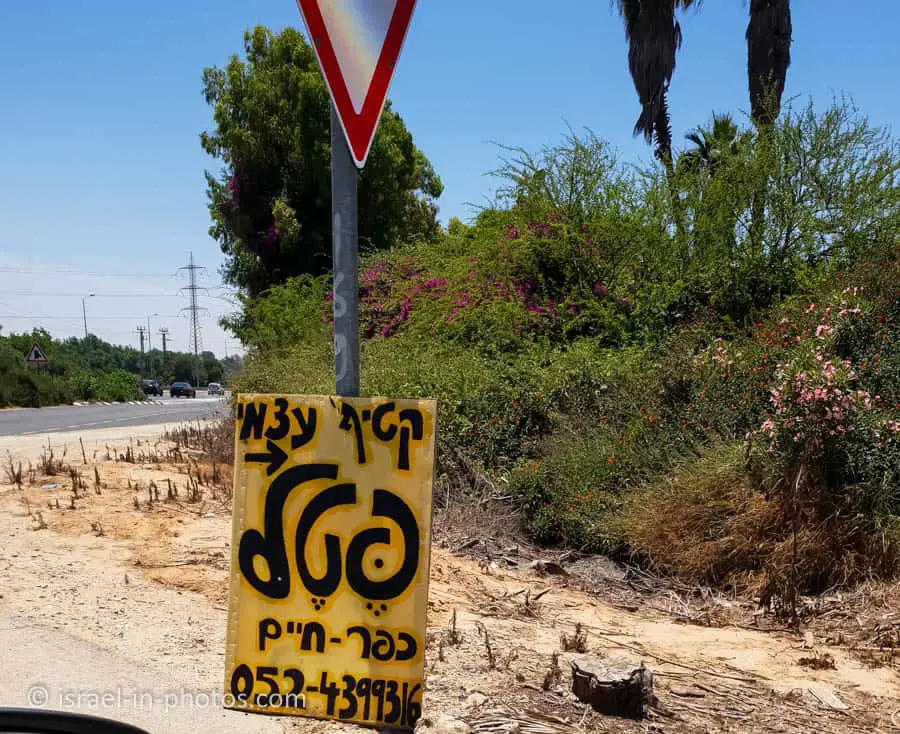 Entrance Fee
35 NIS per person. And children who are less than three years old enter for free.
This place works in a similar format as other self-picking farms in Israel. The entry ticket allows you to pick and eat as much as you desire. And if you want to take some fruits home, you can buy an empty basket (about 300 grams) and fill it up for an additional 25 NIS per basket.
Opening Hours
Friday and Saturday: 09:00 – 15:00
Opening hours in the middle of the week may change.
Since they ask people to register before arrival, I suggest visiting their Facebook page and checking the updated opening hours, prices, and registration.
When is the best time to pick Raspberries?
As I mentioned in Agronen Self-picking in Gedera, most raspberries become ripe from the middle of May till the end of June. But the exact dates depend on the weather. We visited during the Shavuot vacation (beginning of June), and there were plenty of fruits.
Kaplan Farm has two complexes. One area offers the self-picking of raspberries, and the second is the self-picking of mulberry.
Self-picking of Mulberry
The first complex, near the cash register, is the Mulberry area.
We walked between the trees and picked mulberry. But since mulberry grows on trees, it was harder for kids to pick it. Thus I did most of the work.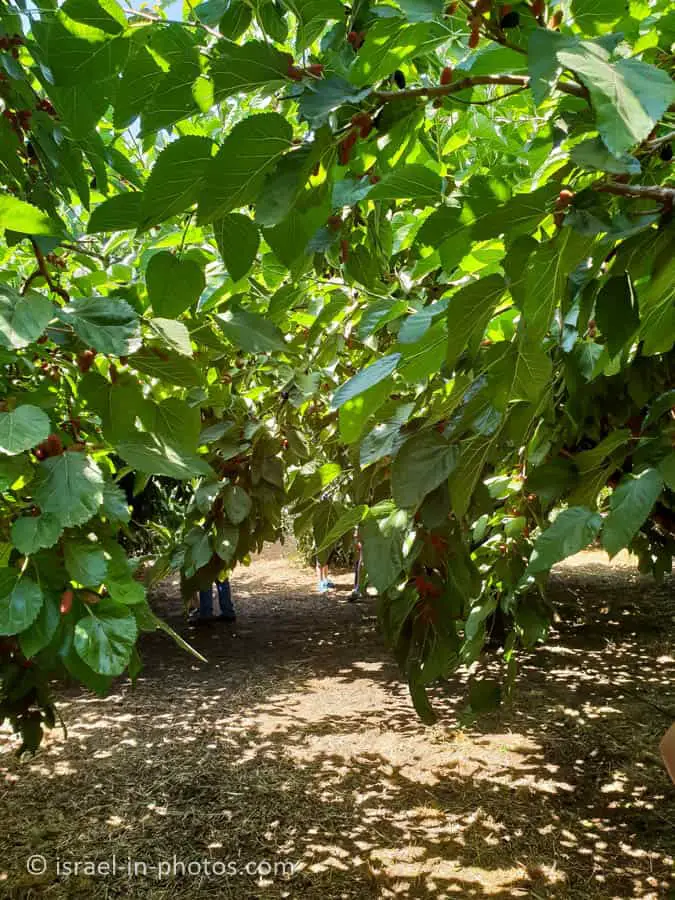 We picked two types of mulberries. There were shorter and longer fruits. The longer mulberry was tastier to me.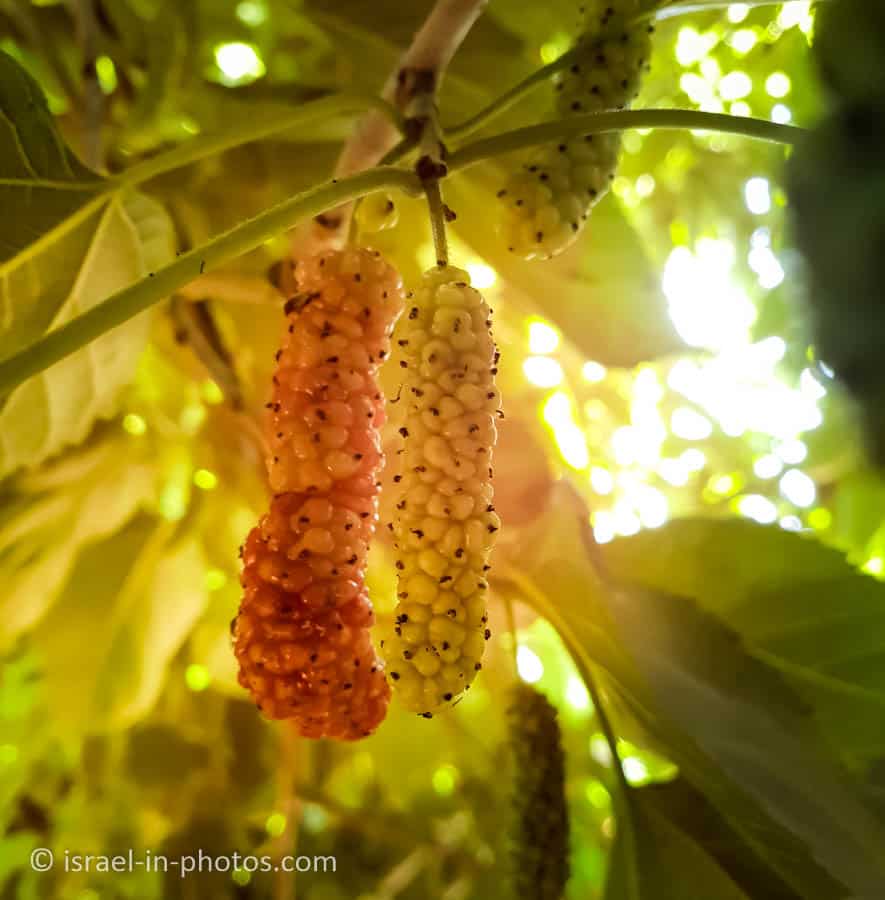 Self-picking of Raspberries
Then we went to pick raspberries. Walk along the dirt road for about twenty meters to reach the raspberries area.
There were 39 rows of raspberries, and later the owner told us there were three different types of raspberries.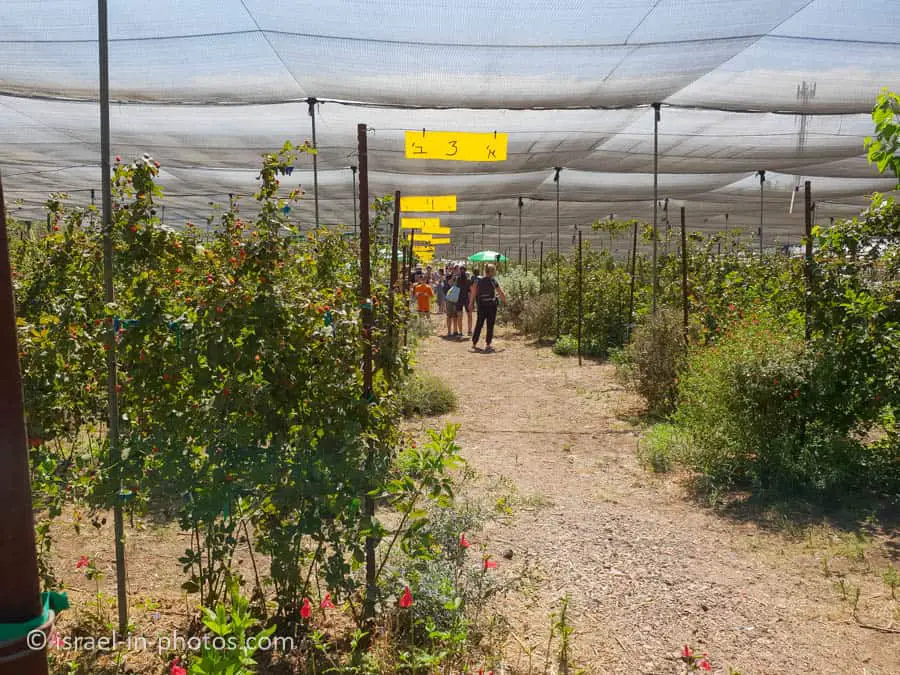 The owner told us how to pick raspberries and a little about different types. Check out row 22 (22 left) if you are visiting there. From my point of view, it had the tastiest fruits (and the most similar to the taste I remember).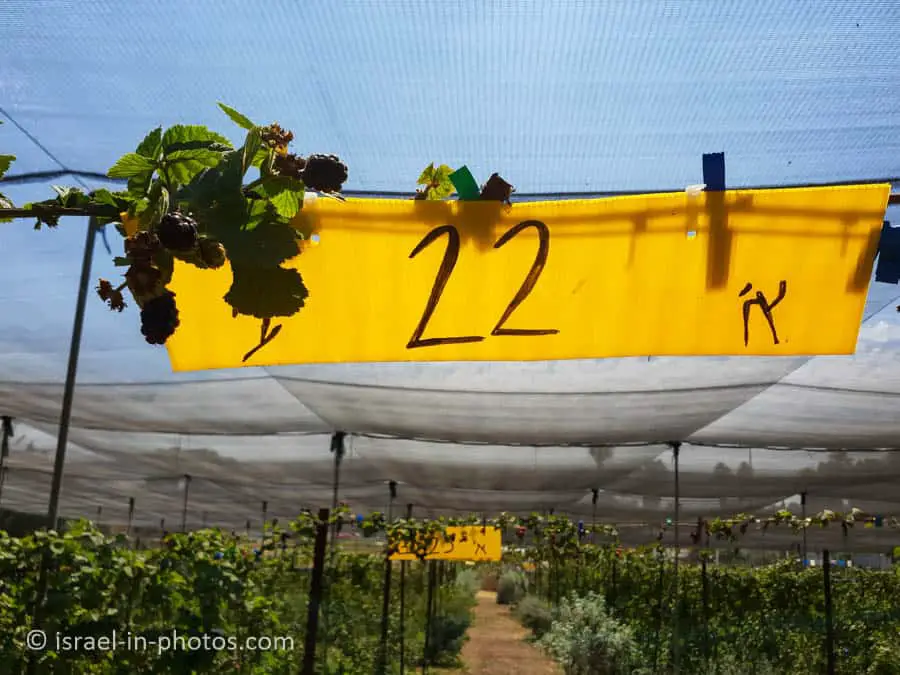 And this is the box of collected raspberries: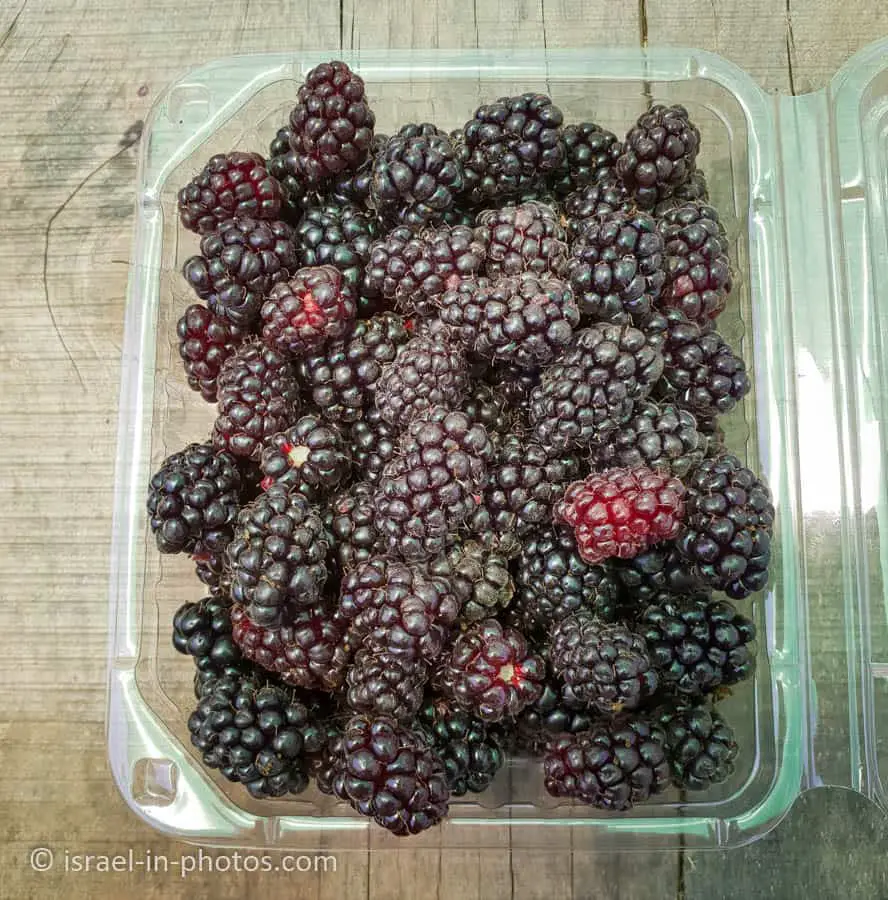 Inside this complex, there was a wet area. Every round hour, they opened water sprinklers. There are also bouncy animals, and kids can play. My youngest daughter enjoyed this activity.
Then we returned to the mulberry area to participate in additional activities for children. As you can see, there is a sandbox, and my daughters are preparing a flower head wreath.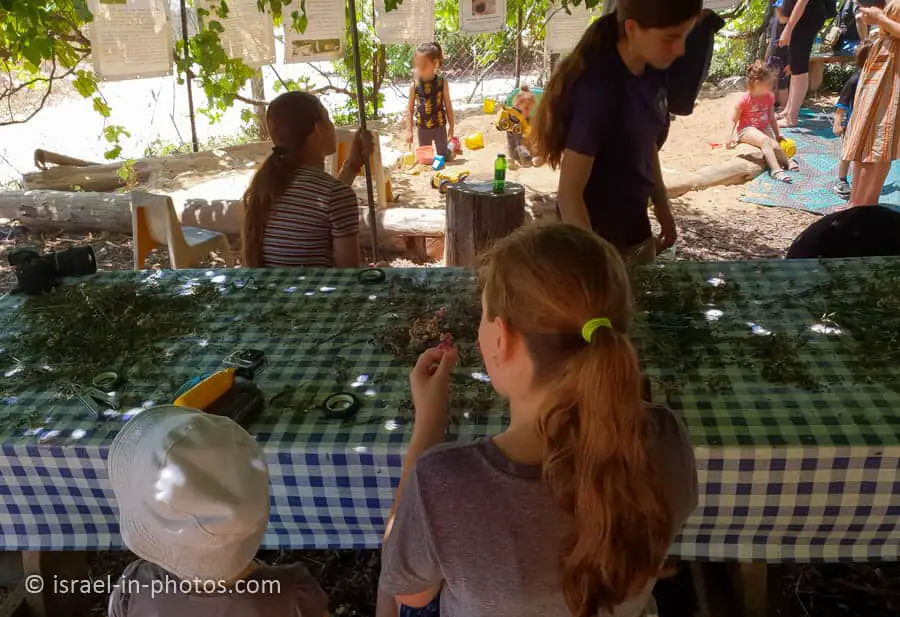 I also wanted to mention that there are chemical restrooms near the cash register, sinks to wash hands in each complex, and a small kiosk with drinks and ice cream near the cash register.
Agrotourism Attractions
You can find similar attractions in the Agrotourism category. And here are a selected few:
Mostly Raspberries
Flowers
Summary
We spent over two hours (including children's activities) at Kaplan Farm. It was a lovely experience, and the whole family enjoyed it. Before visiting, I suggest checking their Facebook page to see what fruits and extra activities are available.
And there is the distance issue. Usually, when we wanted to pick raspberries, we drove to Agronen Self-picking in Gedera. But now, there is a closer alternative.
Have you visited self-picking raspberries at Kaplan Farm in Kfar Haim? Tell us about your experience in the comments below.
That's all for today, and I'll see you in future travels!
Stay Tuned!
For similar attractions, check out Agrotourism.
Additional Resources
Here are several resources that I created to help travelers:
And if you have any questions then check out
Useful Information For Tourists To Israel
.  
Did not find what you were looking for? Leave a comment below, and I will do my best to answer your questions.