Dvorat Hatavor is a silk and honey farm near Mount Tabor. There is also a visitors center, which offers educational programs and family activities.
Map
Dvorat HaTavor, as its name suggests, is located not far from the Tavor mountain, at Moshav Shadmot Dvora in the Lower Galilee. To get there, enter "Dvorat Hatavor" into Waze.
Map of the area:
Entrance Fee
Adult: 42 NIS.
Child: 52 NIS.
Coupons
Here are the available coupons for the summer of 2021:
Opening Hours
To visit Dvorat Hatavor, you have to register for a tour. On regular weekends (not holidays), there are tours at 10:00 and 12:00.
Contact Information
Phone: 04-6769598, 050-5637645
Email: bee@tour-galilee.co.il
About
An authentic silk & honey farm located in moshav Shadmot Dvora at the foothill of Mount Tabor in the Lower Galilee – Dvorat HaTavor is a unique visitors center. This Israeli boutique honey farm offers educational programs and family activities. Inviting visitors to join a live demonstration of the production of honey and silk (the only active silk farm in Israel) as it was done by the Ben Zeev family since the moshav was founded in 1939 as part of the original tower and stockade villages.

The farm is open to the public daily with tours at 10:00, 12:00, and 14:00, all year long thanks to the Mediterranean climate. The honey harvesting season happily coincides with the summer vacation and high holidays, which makes seasonal honey festivals a popular attraction. You are more than welcome to call ahead and schedule a complete tour. The tour which includes an explanation regarding the honey production as well as the healing capacities of honey and other bee's products includes also a visit to the beehives observatory where the actual bees can be observed without any danger of getting stung, a visit to the silk growing facility and activities for children which are suitable for children from the age of 3.

The farm which is a known tourist attraction for more than 20 years was redesigned to accommodate visitors with special needs. It includes all the necessary facilities such as parking, toilets, a kiosk, and a gift shop where you can find pure Dvorat Ha'Tavor honey, souvenirs & honey gift baskets which are common holiday presents among Israelis.

Moshav Shadmot Dvora ("Dvora" named after the biblical prophet Deborah who fought Sisera at the foothill of Mount Tabor) is conveniently located off-road 65North, 20 to 40 minutes drive from a lot of the main attractions in the Galilee such as the Sea of Galilee, the Jordan River, Nazareth, Tiberius, and Mount Tabor.

In addition to the standard tour, Dvorat Hatavor offers special activities for Bar & Bat Mitzvah trips such as the option for the Bar & Bat Mitzvah boys and girls to dress up in the beekeeper costume and accompany the beekeeper into the hives in the bee observatory as the families watch from the visitors stands.
Source: official site
And now, let's visit the Dvorat Hatavor visitors center.
After parking and payment, we started the tour.
Honey
We received general explanations regarding different types of insects and tasted the honey.
Our instructor was Yigal. He was very friendly, and his explanations were simple and aimed towards kids (they recommend this visit for children above three years old).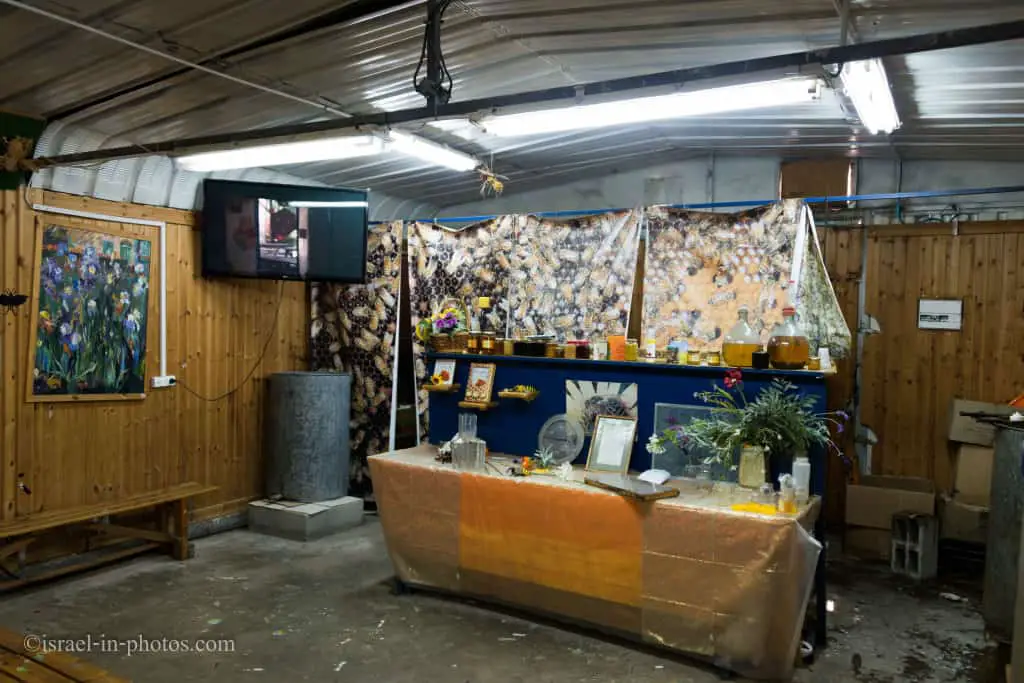 Another interesting thing is though we did not arrive at Dvorat Hatavor early (around 10:00), we were the only family. Hence we received a private tour.
At the second stop, Yigal showed us a beehive:
Do you know why people selected orange, blue, and white colors for beehives? These are the colors that bees see.
Another interesting thing is the way that bees tell each other where flowers are located. As it turns out, when a bee enters a beehive, it dances. The type of dance signals the location of the flowers.
On our third stop, we went to see bees (from behind a net):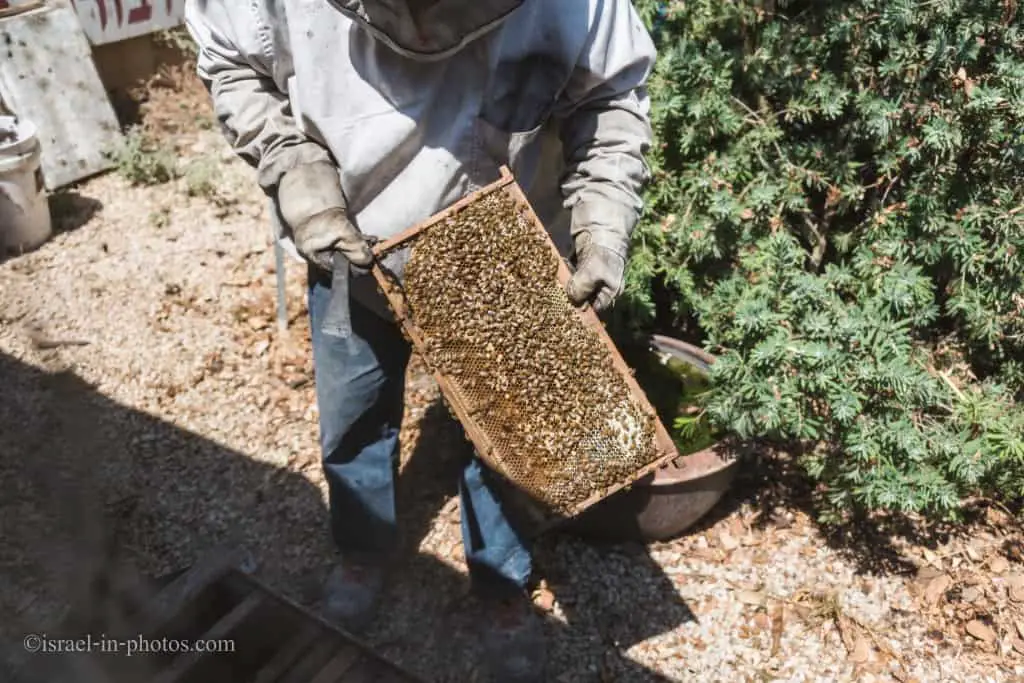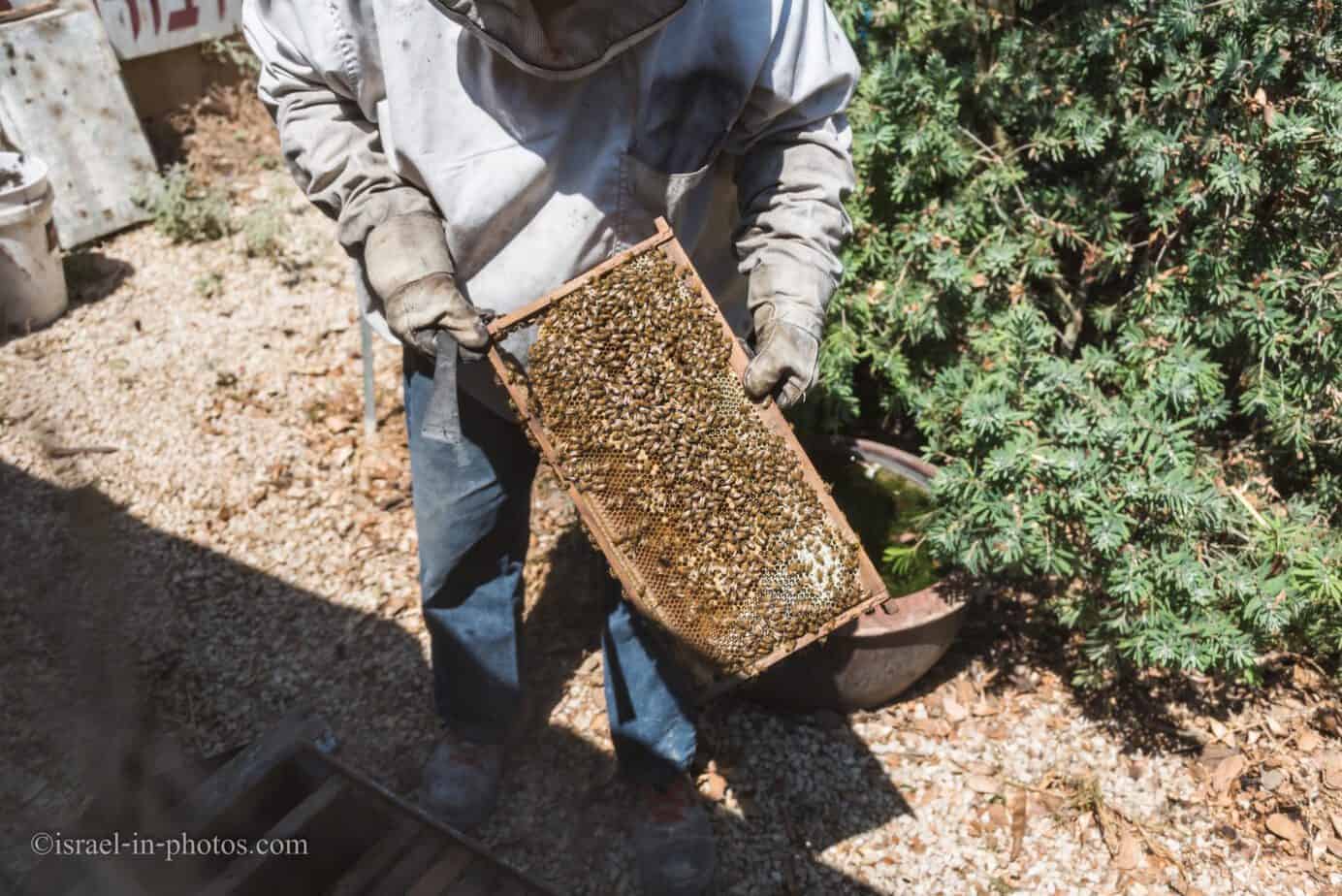 Yigal shows us the construction of honeycomb: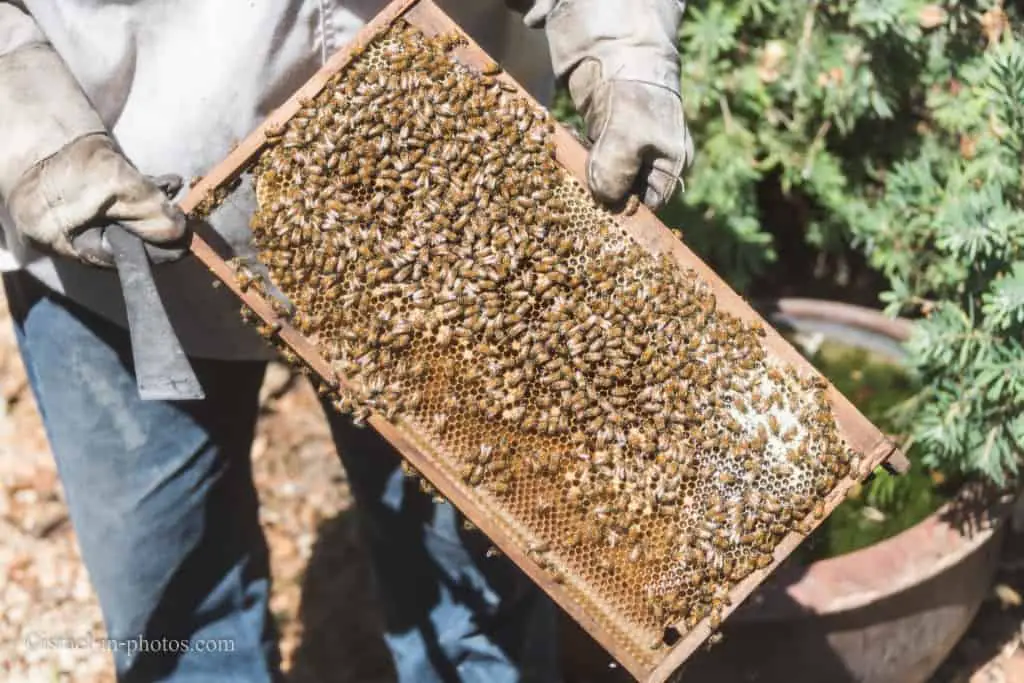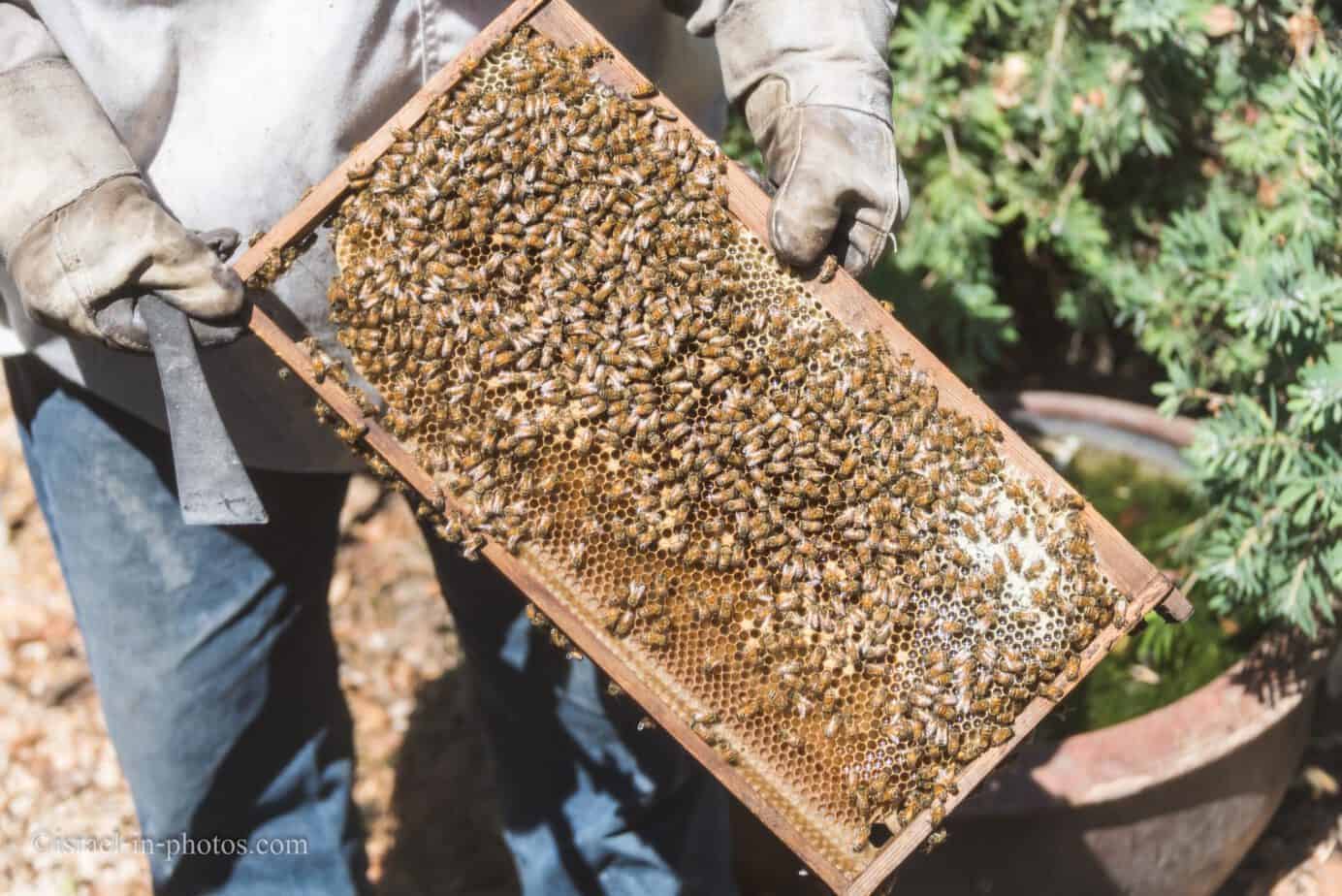 Silk
At the next stop, we learned about silk.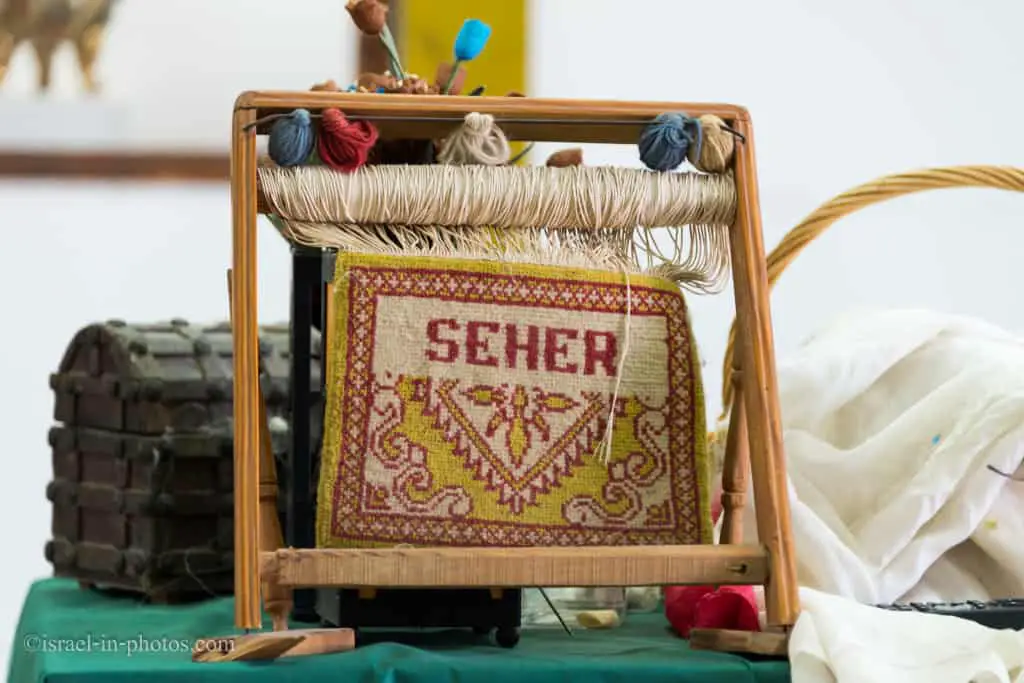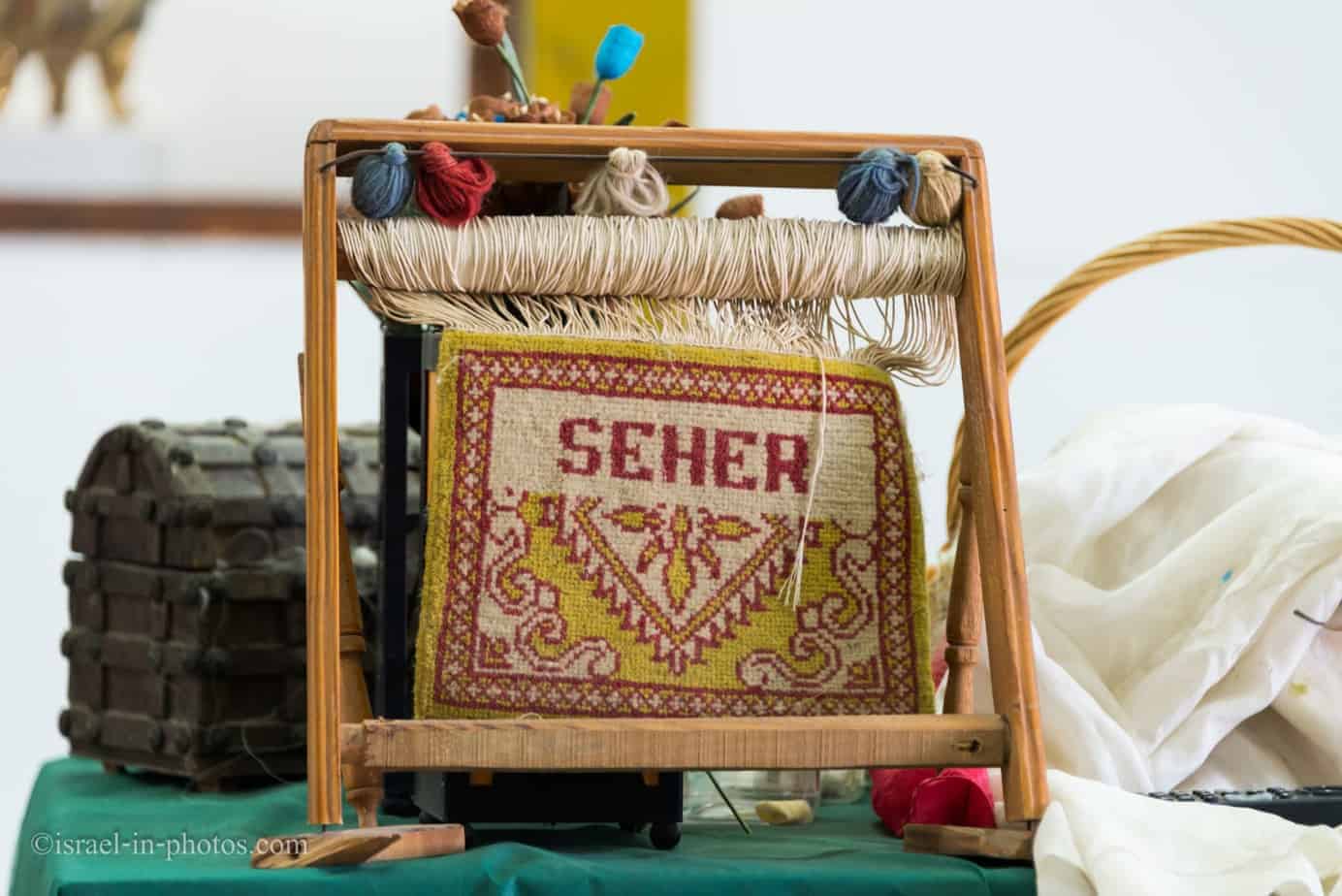 We received a short explanation of how silk is created.
Here are several cocoons in the water:
After being in the water, they become softer, and then you can weave from them.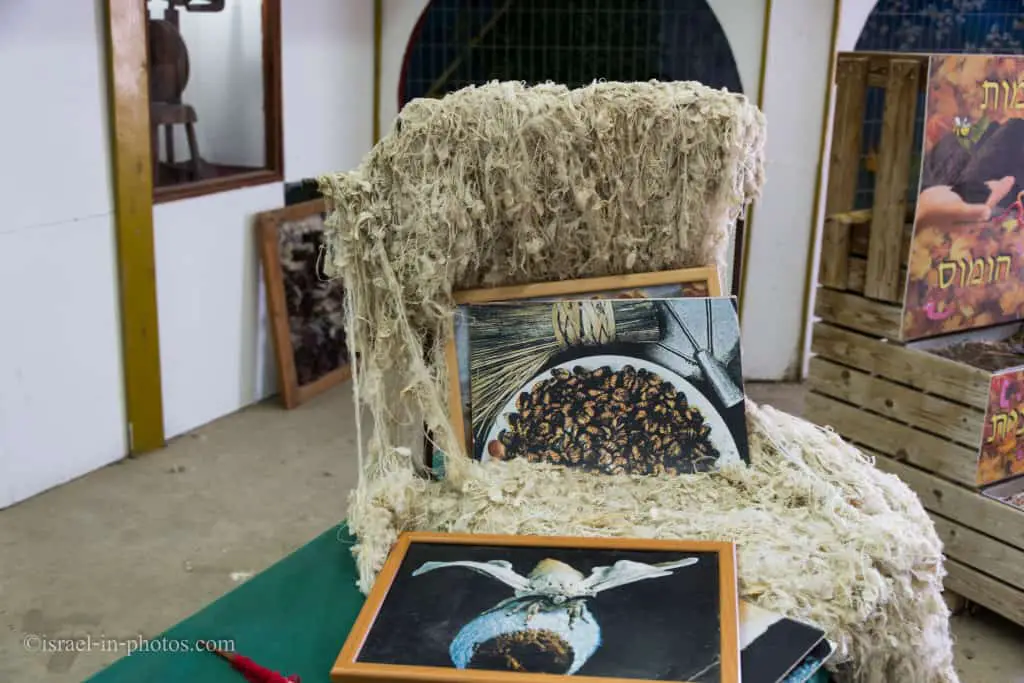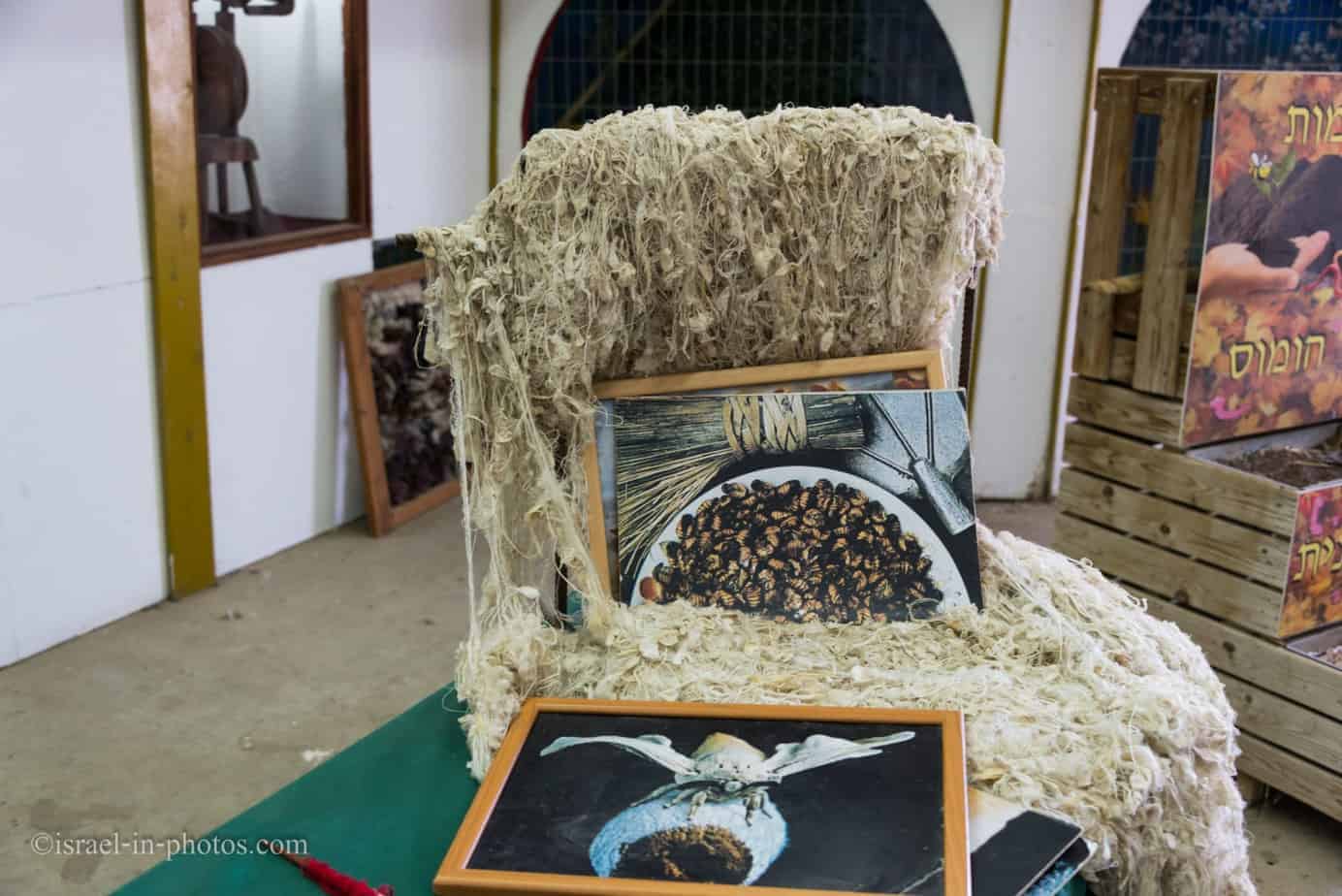 Here are the cocoons that were collected from the trees: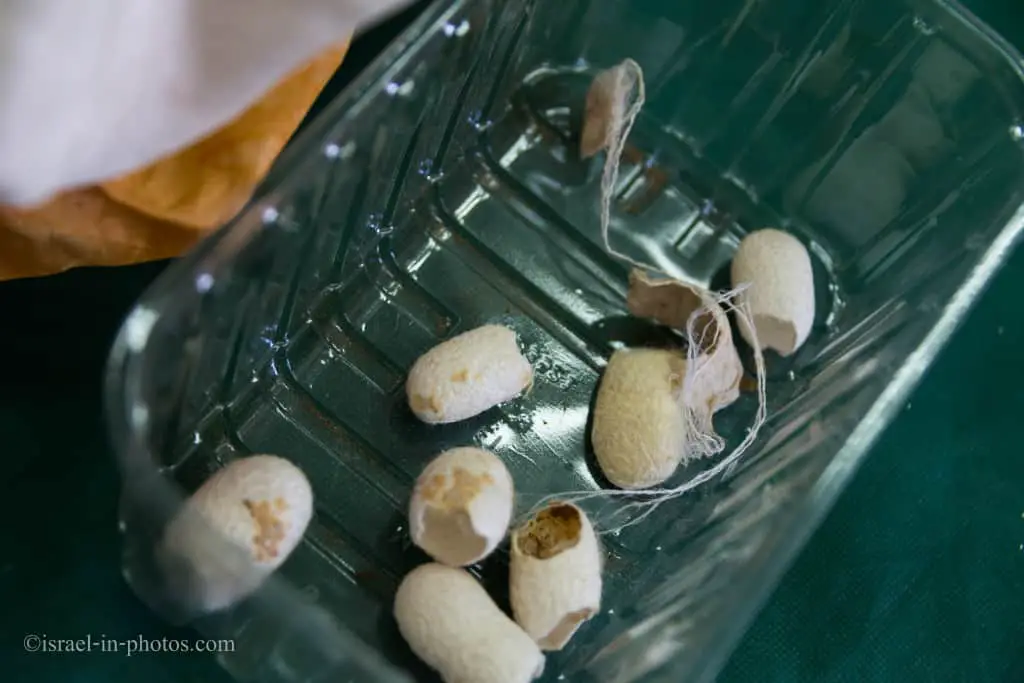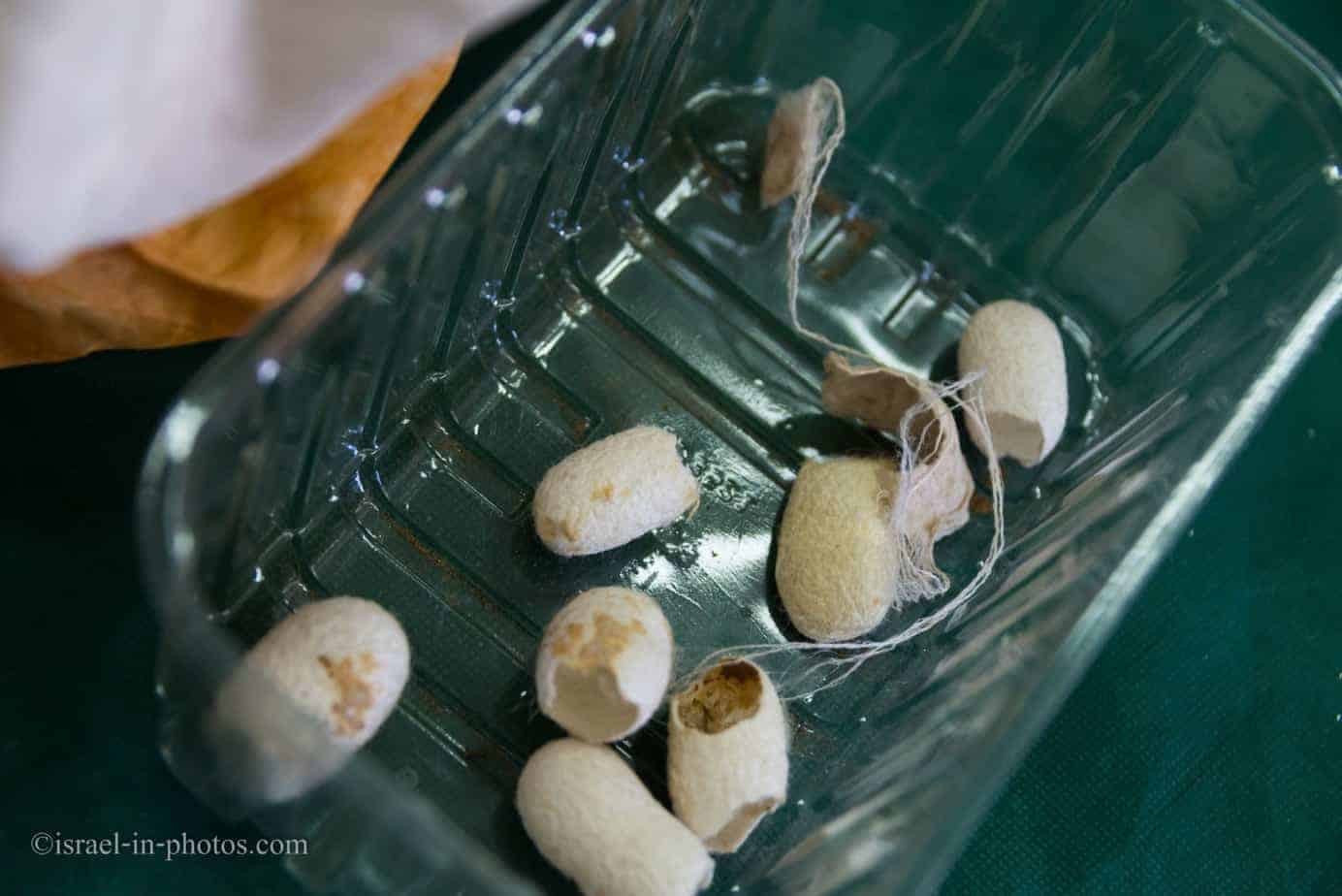 And these are several tools used for work: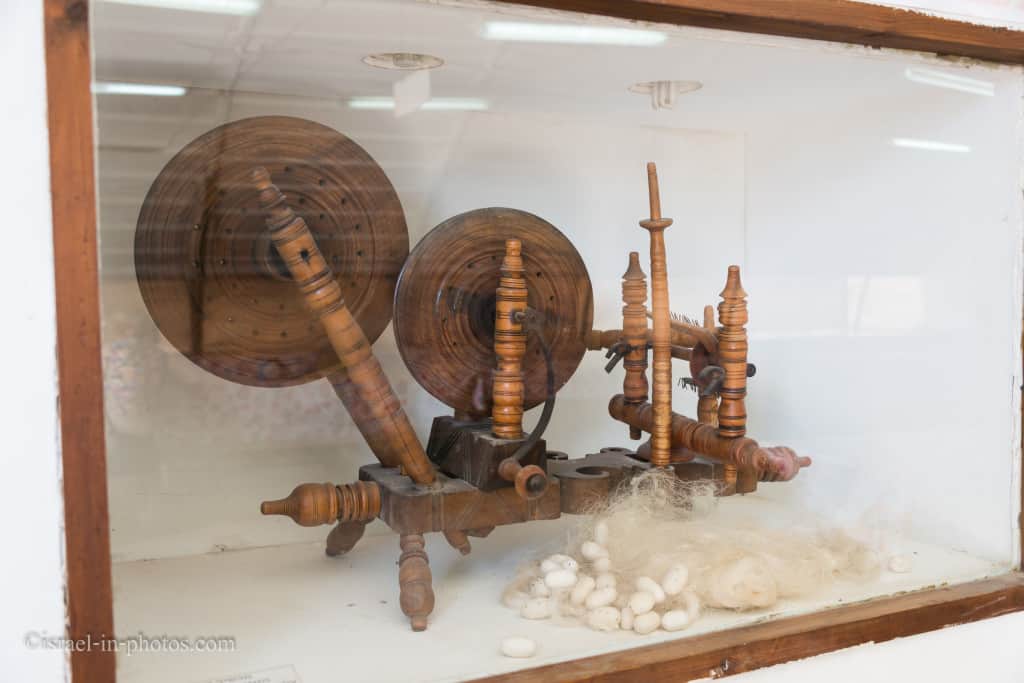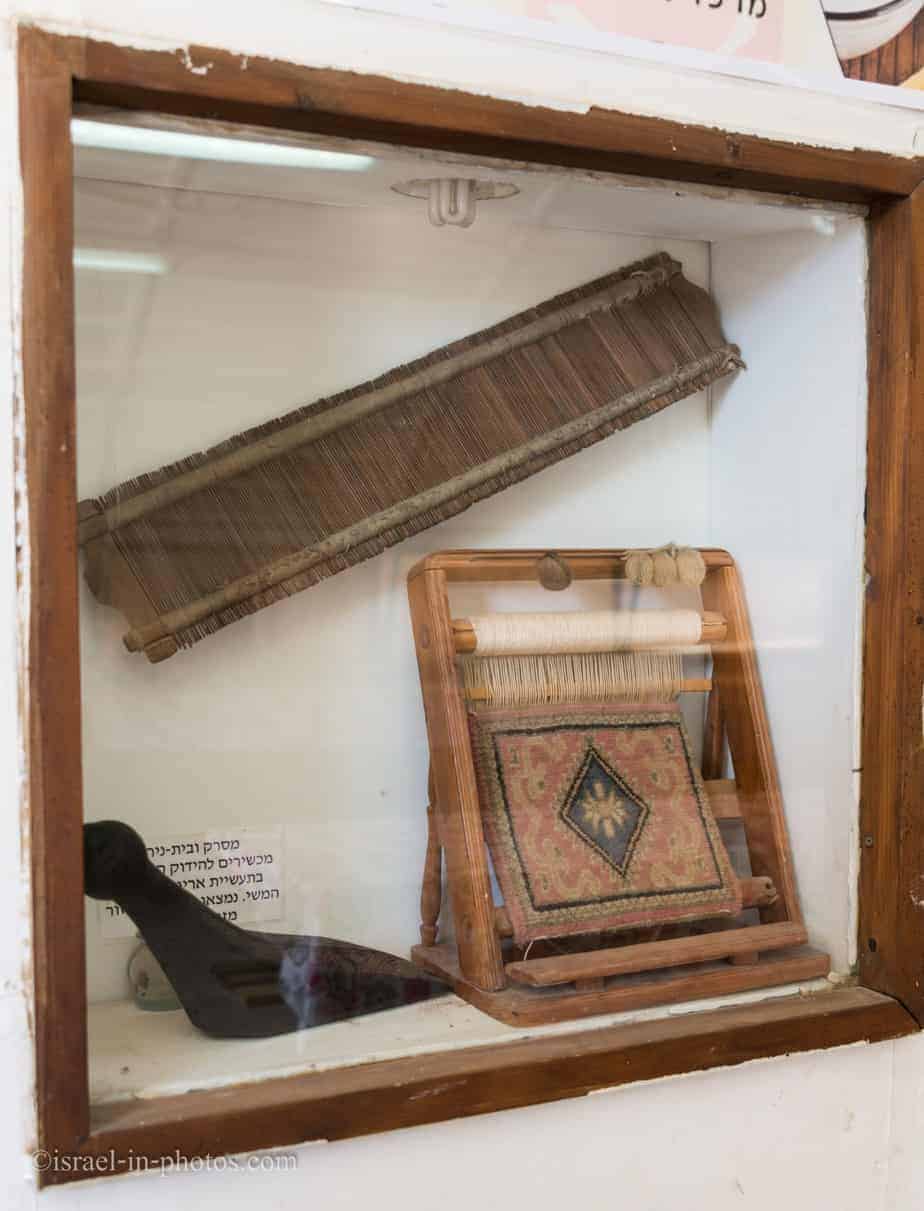 Next to the silk stop, you can find a craft area. Each child receives a kit to create a bee costume, a candle, and a little chocolate (mixing honey and cacao powder).
There is also an animal corner where children can feed farm animals.
Summary
Dvorat HaTavor tour took almost an hour and a half. It was a lovely and informative tour. We enjoyed it. The only downside is the entrance price. But you can get cheaper tickets using the listed coupons.
Have you visited Dvorat Hatavor? Tell us in the comment below about your experience.
That's all for today, and I'll see you in future travels!
Stay Tuned!
For similar points of interest, check out Agrotourism.
Additional Resources
Here are several resources that I created to help travelers:
And if you have any questions then check out
Useful Information For Tourists To Israel
.  
Did not find what you were looking for? Leave a comment below, and I will do my best to answer your questions.