Today we will visit Dvorat HaTavor Visitor center (official site).
Map of the area: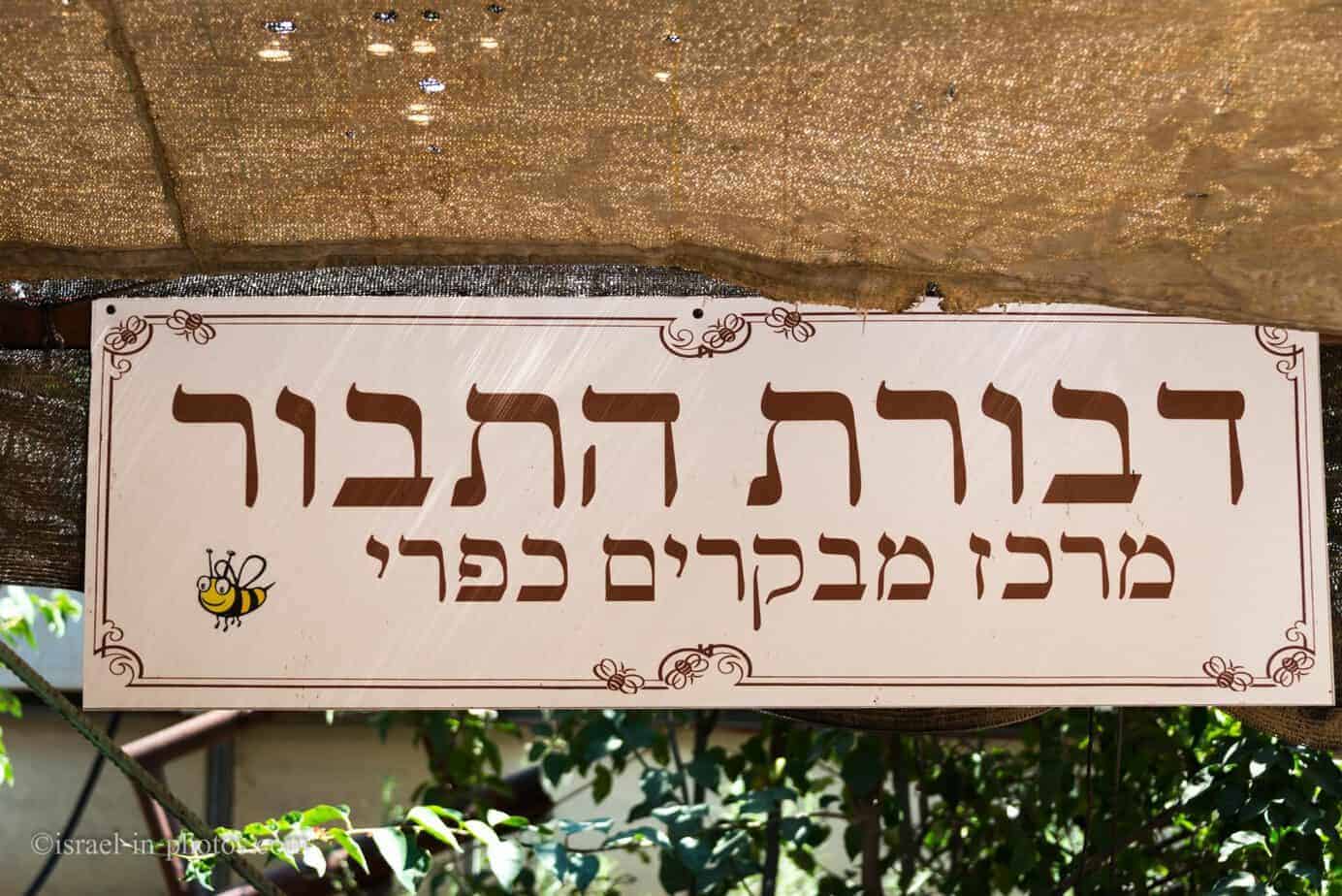 Dvorat HaTavor as its name suggests is located not far from the Tavor mountain (at Moshav Shadmot Dvora in the Lower Galilee).
It's a silk & honey farm with a visitors center, which offers educational programs and family activities.
Honey
After parking and payment we went to our first stop (out of four):

We received general explanations regarding different types of insects and received a taste of their honey. Our instructor was Yigal. He was very nice and his explanations were simple and aimed towards kids (they recommend this visit for children above the age of 3).
Another interesting thing is though we didn't arrive Dvorat HaTavor early (around 10), we were the only family, thus received a private tour.
At the second stop Yigal showed us a beehive: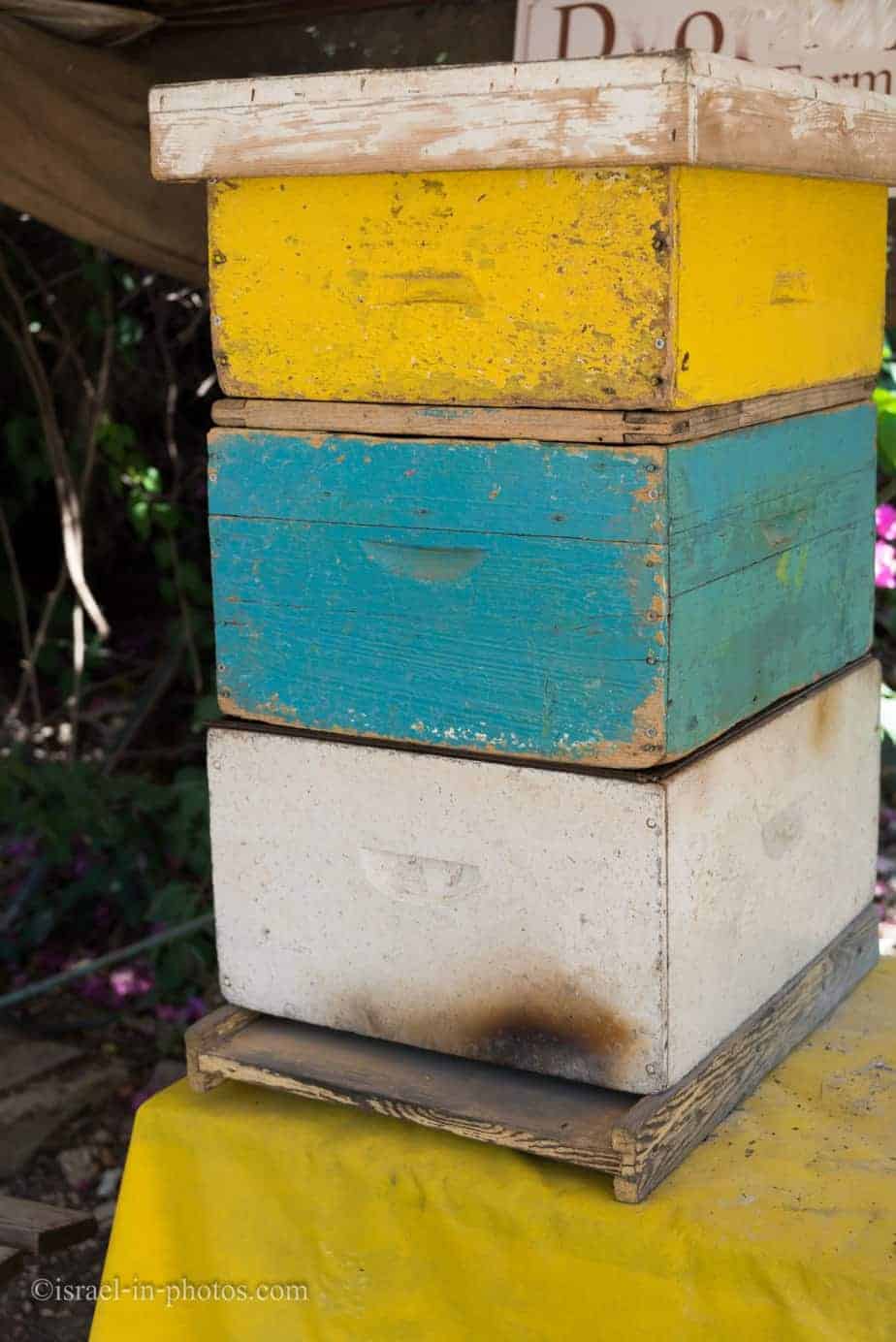 Do you know why these three colors (orange, blue and white) were selected for beehives? These are the colors that bees see.
Another interesting thing is is the way that bees tell each other where flowers are located. As it turns out, when a bee enters beehive it performs a dance. The type of the dance signals the location of the flowers.
On our third stop we went to see bees (from behind a net):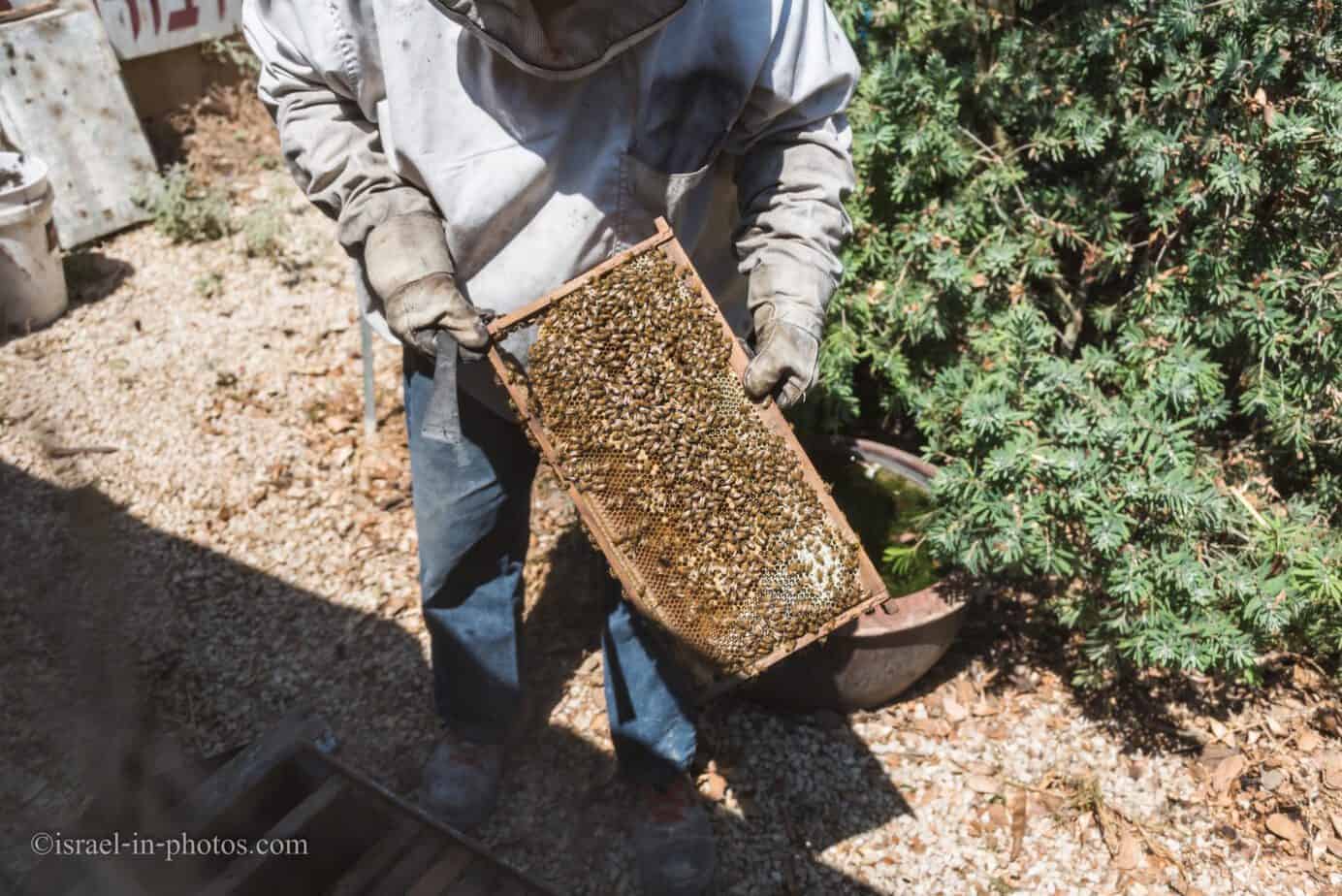 Yigal shows us the construction of honeycomb: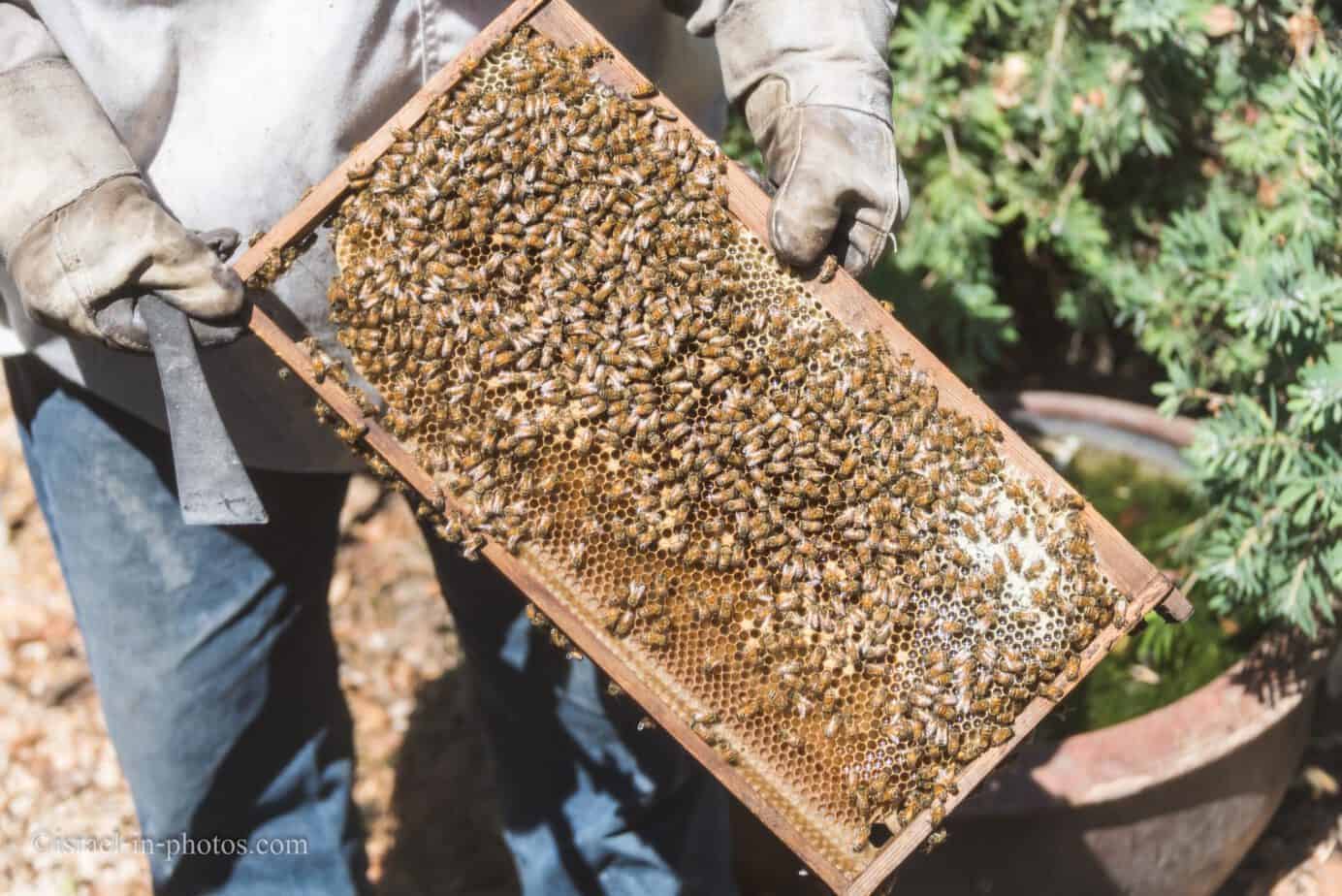 Silk
The fourth and the last stop was the silk one: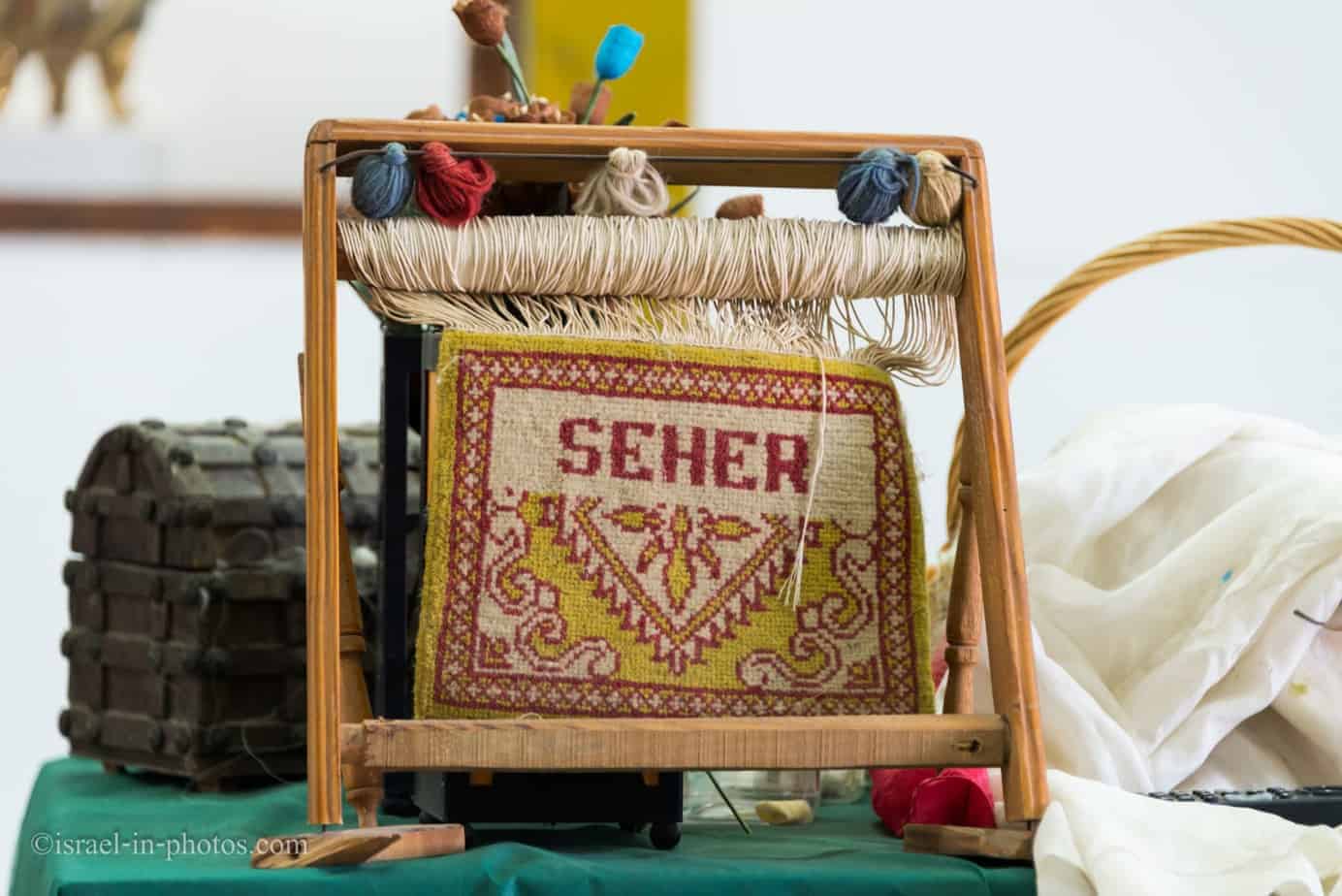 We received a short explanation on how silk is created.
Here are several cocuns in the water: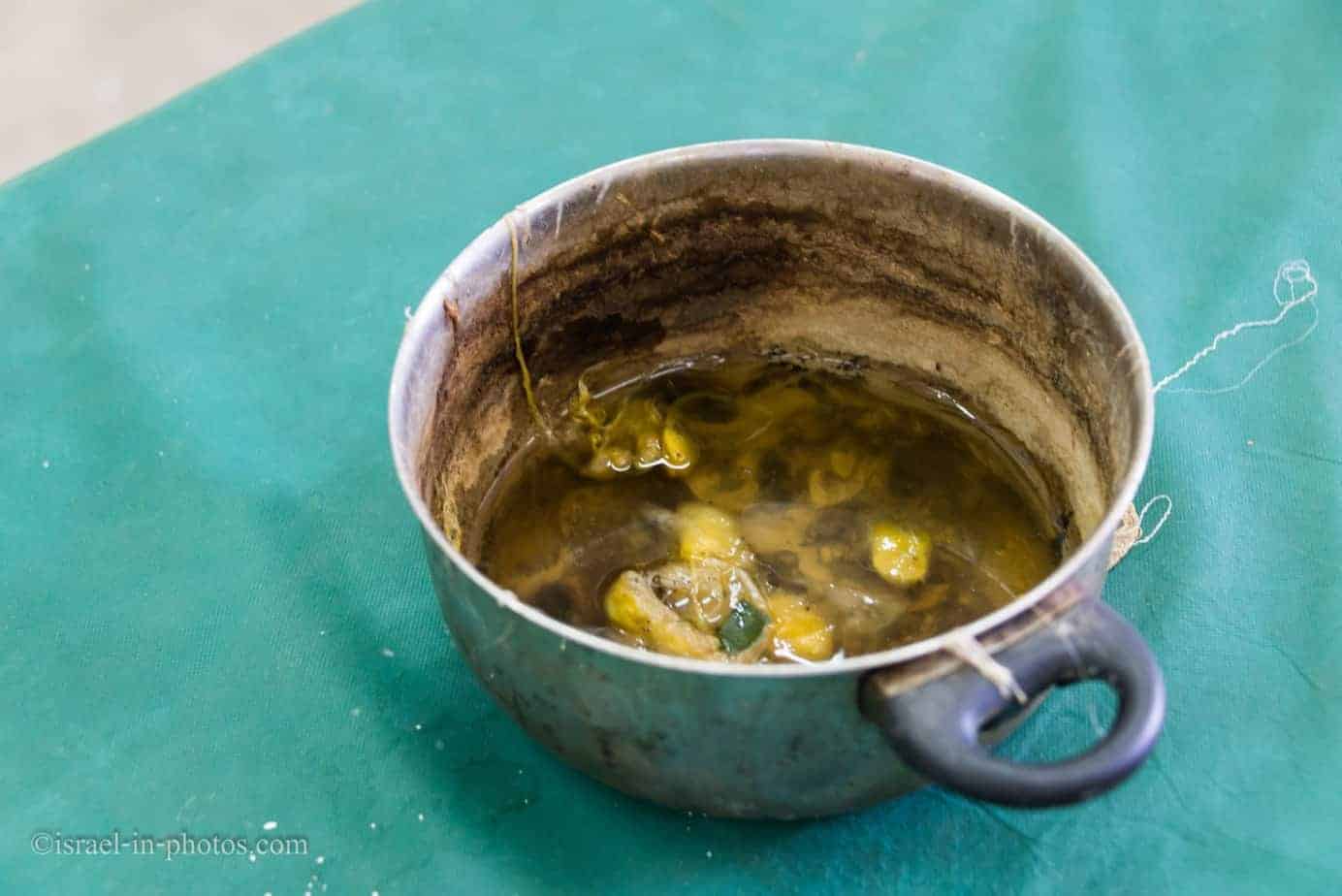 After being in the water they become softer and then you can weave from them.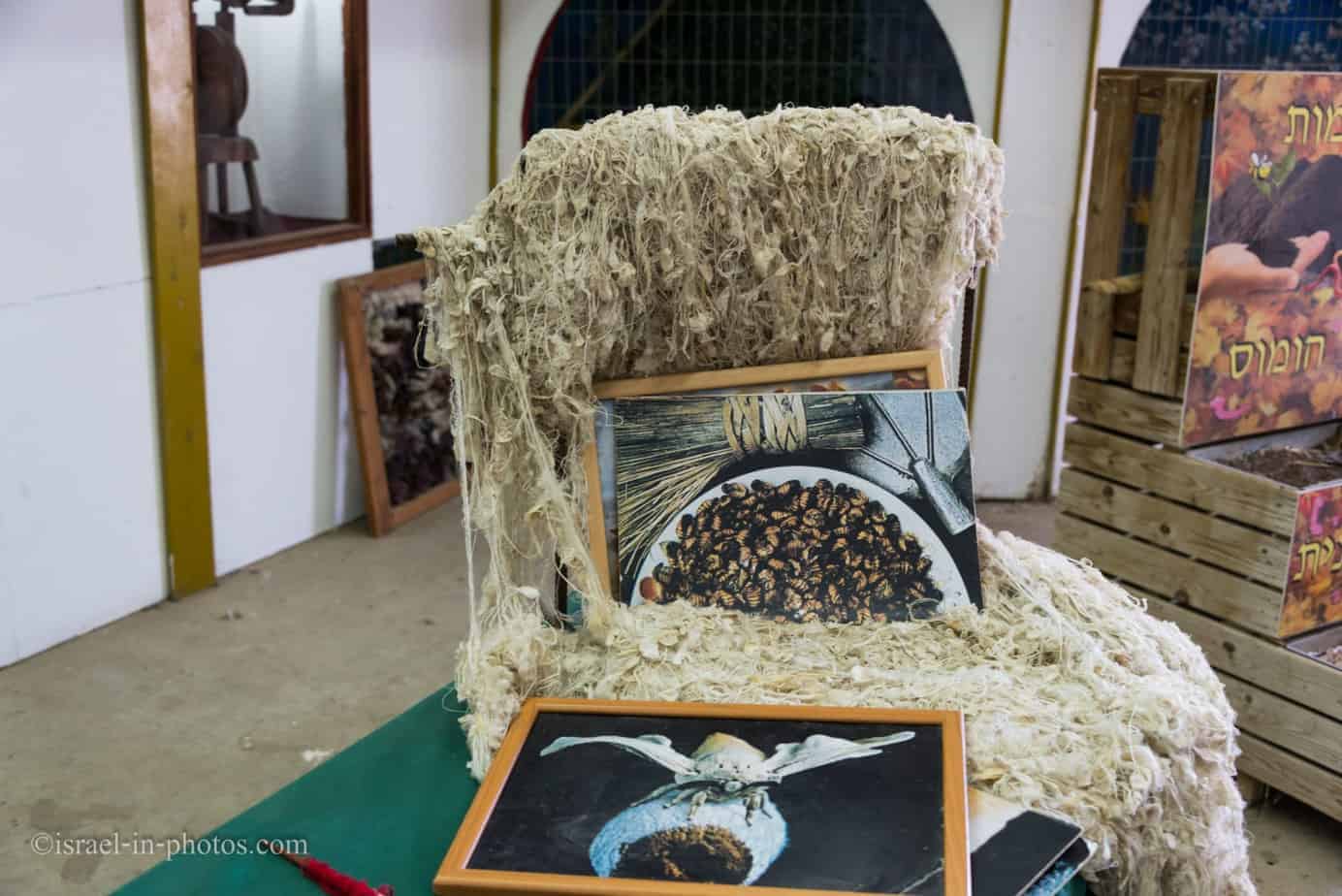 Here are the cocunts that were collected from the trees: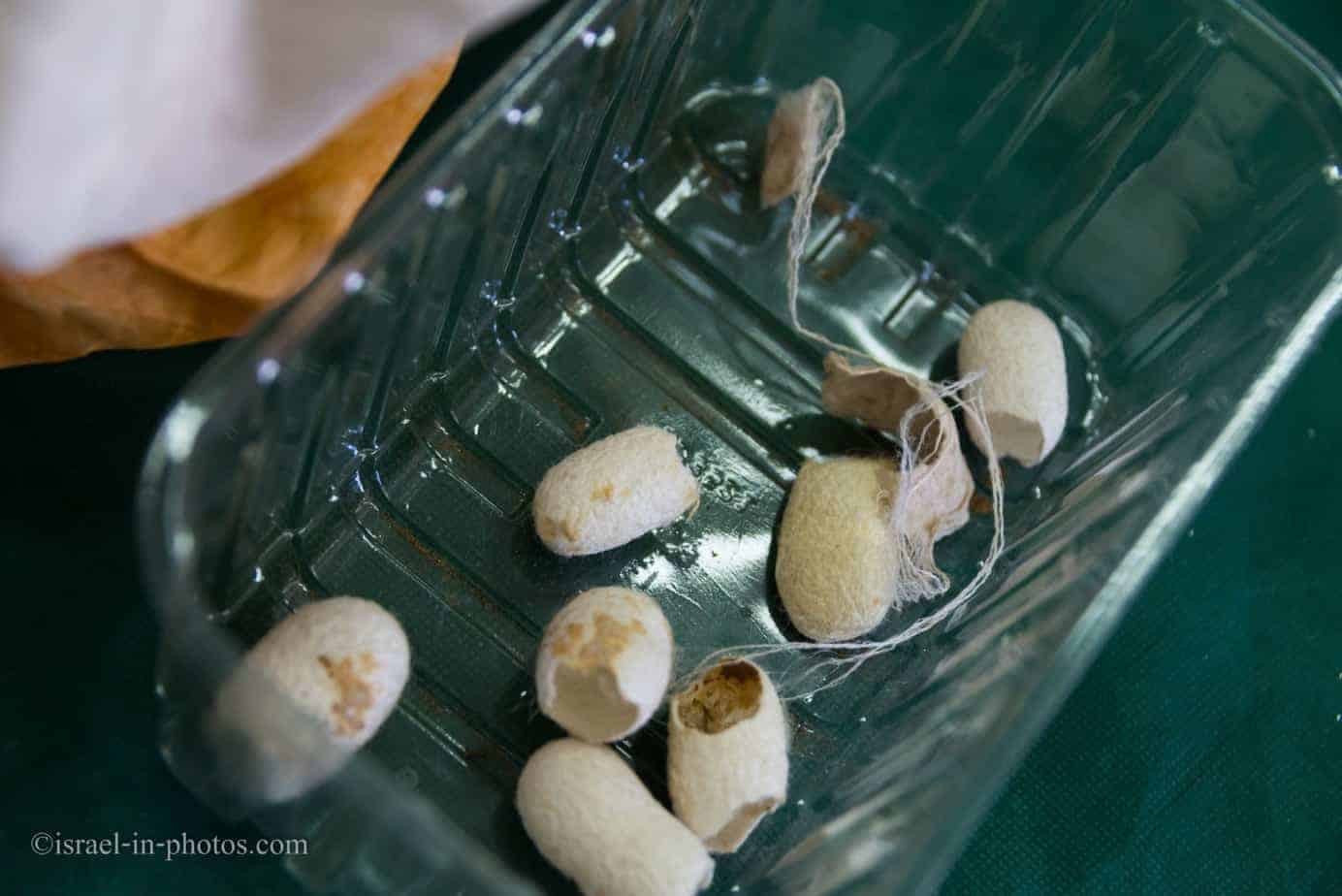 And these are several tools used for work: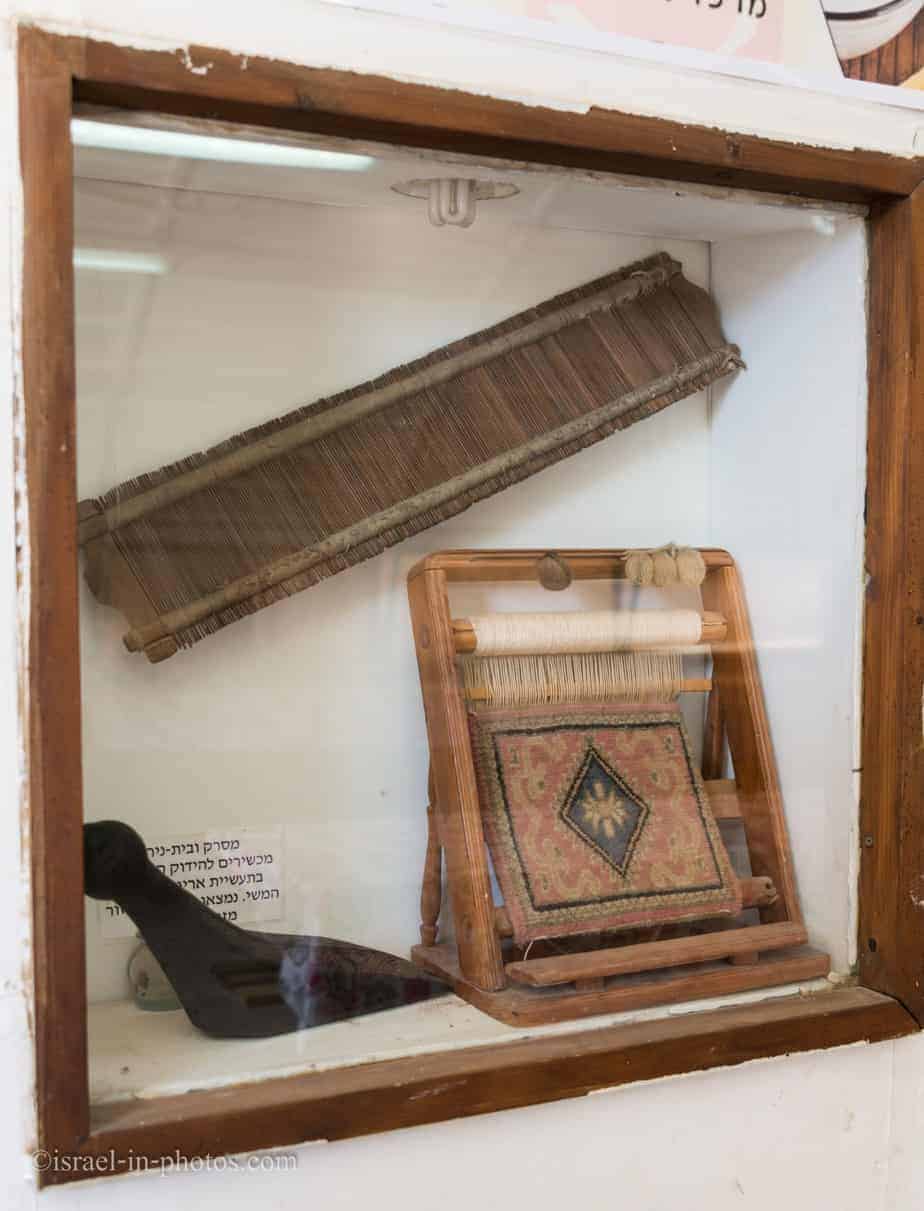 Next to the silk stop, you can find craft area. Each child receives a kit to create a bee costume, a candle and a little chocolate (mixing of honey and cacao powder).
Dvorat HaTavor tour took a little more than an hour. It was very nice and an informative tour. The only downside is the entrance price (37 NIS per adult and 49 NIS per child). Thus, if you in the area and don't mind the price, then I would definitely recommend. Moreover, you can find coupons for Dvorat HaTavor at different sites including credit card providers.
That's all for today and I'll see you in future travels!
Stay Tuned!
For similar points of interest check out Agrotourism category.
Additional Resources
Here are several resources that I created to help travelers:
And if you have any questions then check out Useful Information For Tourists To Israel.
 
Did not find what you were looking for? Email me at
hi@israel-in-photos.com
, and I will do my best to answer your questions.