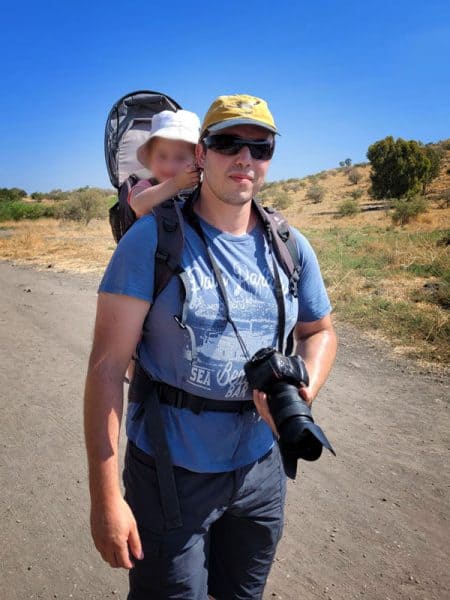 Hi,
My name is Lev, and I am from Israel. When I was a small child, my parents immigrated to Israel. And since childhood, I was good at exact sciences (math and computers). Thus, I never thought I would be photographing, and even less likely, writing about it. And up to thirty, my life journey was completely different (Linkedin). But at some point, my brother showed me his HDR photos. They looked like paintings, which reminded me that I did some (rather poor) painting when I was a child.
My love for photography escalated quickly, and I read everything I could lay my hands on. I also started to travel a lot more. Not only for photography but also for learning new things and looking at life from another perspective. Moreover, traveling makes me spend less time in front of a computer. 😉
Over the years, I became a freelance photographer. I specialize in travel, architecture, and interior design photography.
Today you can find many Israeli travel & interior design photography resources on my blog. And do not forget to subscribe to my emailing list to get notifications when new posts are published.
To see my favorite photographs visit the portfolio page.
If you want to hire me or have a question, do not hesitate to contact me at hi@israel-in-photos.com.
Why Did I Create This Blog?
My love for photography and travel was the cause for me to start this blog. And one of the main shortcomings I encountered is the lack of photos on the internet. For example, when you want to visit a national park, in most cases, there will be a description with one or two photos at most. That does not convey the full picture, and as they say, a picture is worth a thousand words. I found myself visiting historically significant sites where almost nothing is left and, of course, nothing to photograph. Therefore in each post, I talk about my experiences and show many images. And I hope this will make things clearer, and you will find it useful.
Can I Use Your Photos?
All photos on my site are watermarked and low resolution. It is done to allow the site to load faster and to protect copyrights. Though images are low resolution, they are good enough for other websites and small prints. If you want to make a small print (for private usage), you can download the photo from the site (press MB3 on the picture and select download). And in case you want to insert one of my photos to your website, add a copyright notice and include a dofollow link to my site (the page you downloaded the image from).
If you want to make a big print, then you will need the full resolution file. I sell those files, and you can find additional info in the next section.
Support
If you like my work and want to support me, you can do it in one of the following ways:
Purchase photos: You can buy any photo you wish. If you have not found the requested photo, you can use the search form, use the interactive map or check out my portfolio.
Once you have seen the requested picture, please send me an email to hi@israel-in-photos.com with the following info: a screenshot of the photo or a downloaded jpeg and expected usage. Usage example: private use – I want to make one big print (size X*Y).
Prices start at 50$ per photo.
Note: in any case, you cannot resell my photos or present them as your work.
Gear: if you plan on purchasing gear or anything else on Amazon, please do this using this Camera and Photo link. Since I mentioned equipment, here is the list of mine:
Donate

Best wishes,
Lev Tsimbler