Bustan Bereshit near Ein Zivan at Golan Heights offers self-picking of cherries and additional activities for kids.
We visited Self-Picking Odem several years in a row. Thus, we decided to try something different last year and drove to Ein Zivan. And for additional info on this topic, see Sweet Cherry picking in Israel.
Map
Bustan Bereshit is located about 3 km to the north of Ein Zivan.
Directions for drivers: Link to Waze and Link to Google Maps
Directions for public transport: Link to Moovit
Interactive map of the area:
Offers:
Hotels, hostels, and apartments in this area:
Opening Hours
The farm is open depending on the availability of the fruits. Thus you should always check before visiting. You can find more info on this topic at Sweet Cherry picking in Israel and the official site.
Though the official site says they are closed on Saturdays, we visited on Saturdays. It was the peak of the sweet cherry-picking season, and we did not arrive too early (we were there around 10:30). Therefore, it took us almost an hour to park the car and about half an hour to exit the parking lot at the end of our visit. This operation would take no more than five minutes on a regular day. Thus, come early (at 9:00 or before) or try coming in the afternoon.
At Bustan Bereshit
At Ein Zivan, you can find Bustan Bereshit. Bereshit is known to many Israelis via their apples in supermarkets. But they grow different kinds of apples, grapes, berries, and sweet cherries.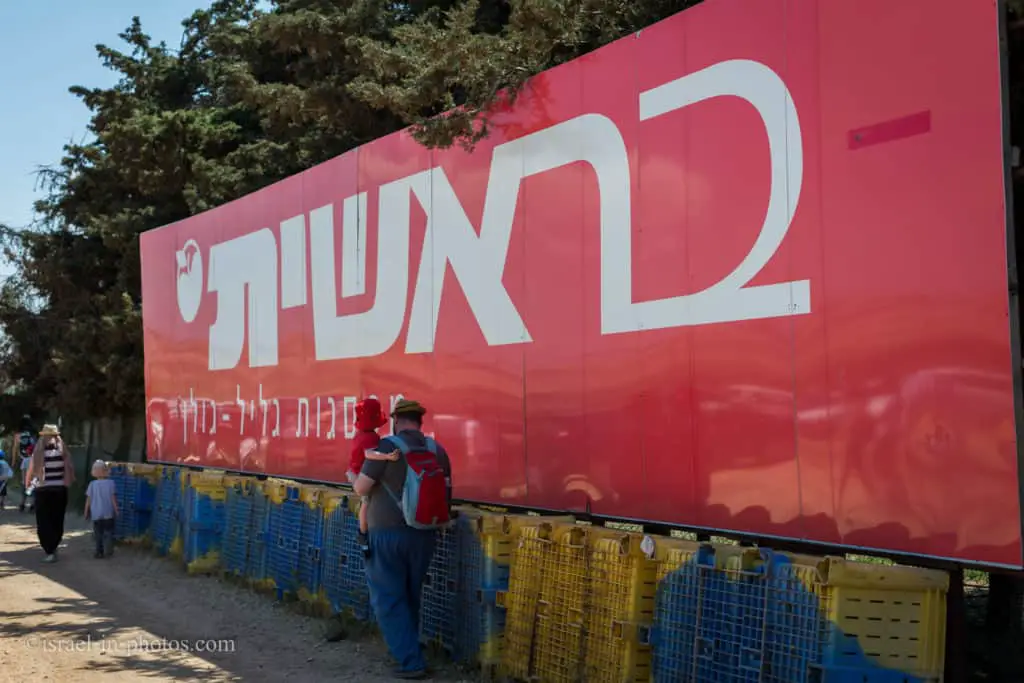 Bustan Bereshit, at least on paper, offers more attractions than Odem. As we entered, we saw several attractions for kids.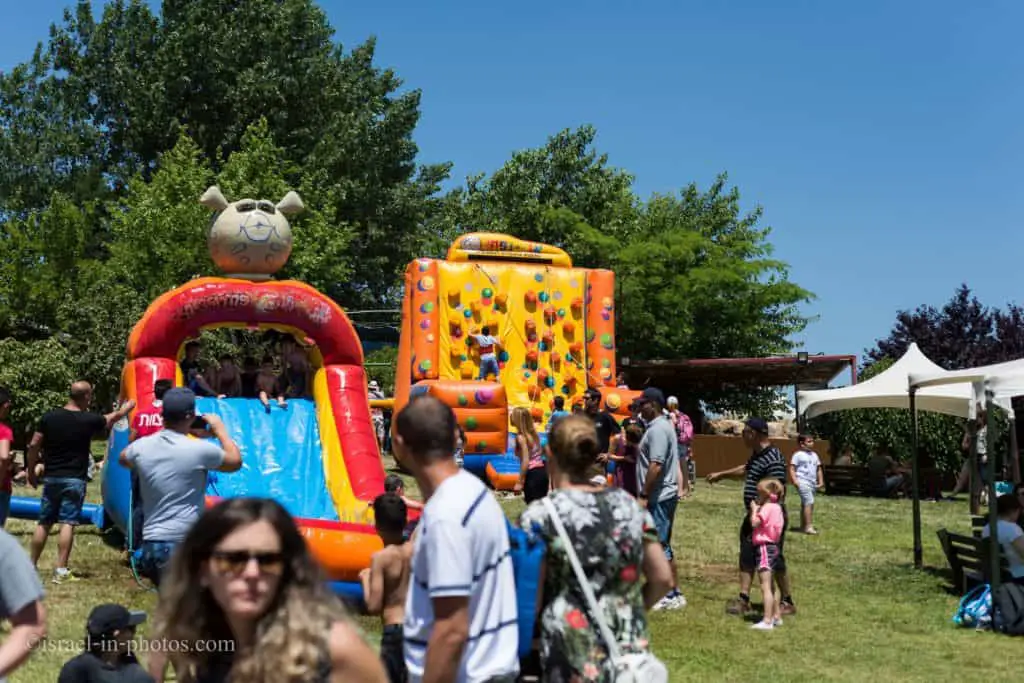 We also saw a small exhibition of old machinery (about a dozen tractors and harvesting machinery).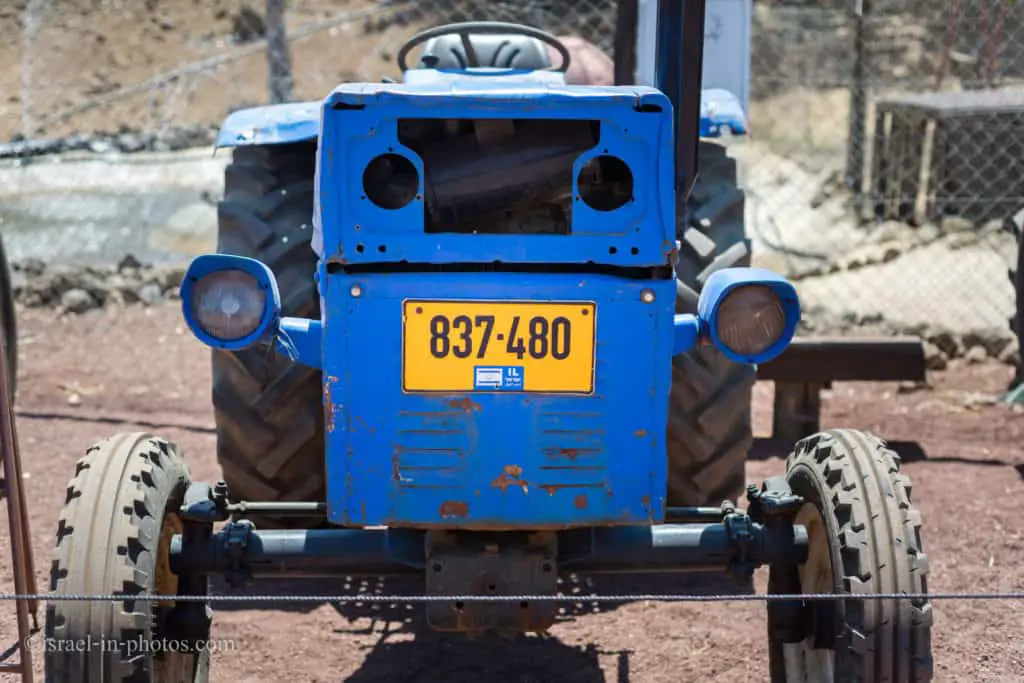 Sweet Cherry-Picking
And we continued towards the main attraction, at least for us, sweet cherry-picking.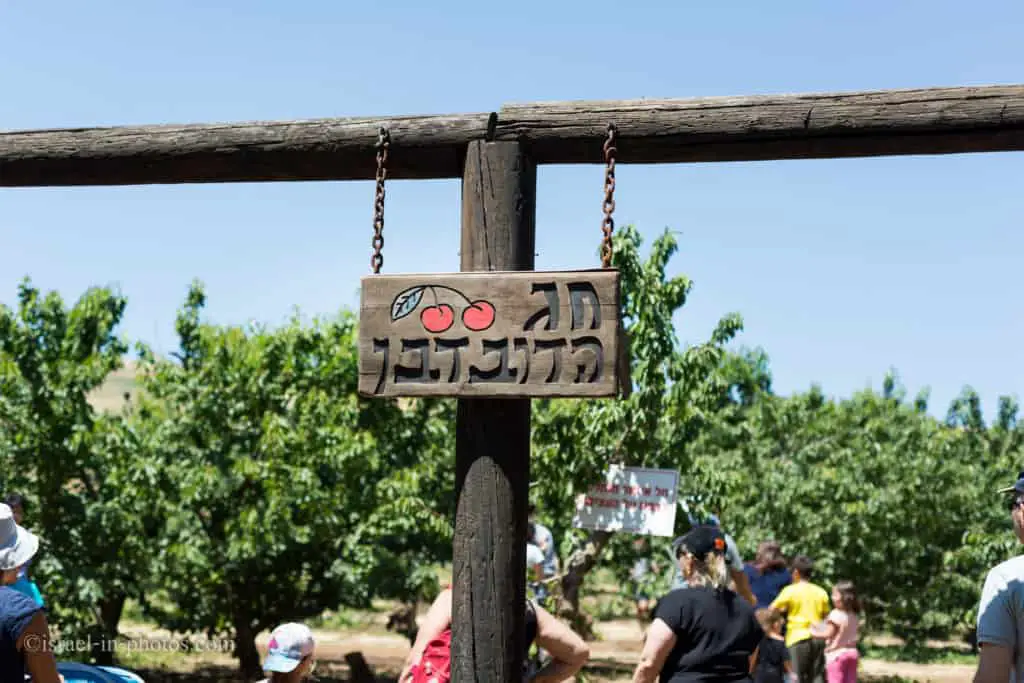 The concept is similar to other places. We payed 33 NIS for entry, and you can eat freely when on-site. If you want to take fruits home, you buy boxes at an additional cost and fill them.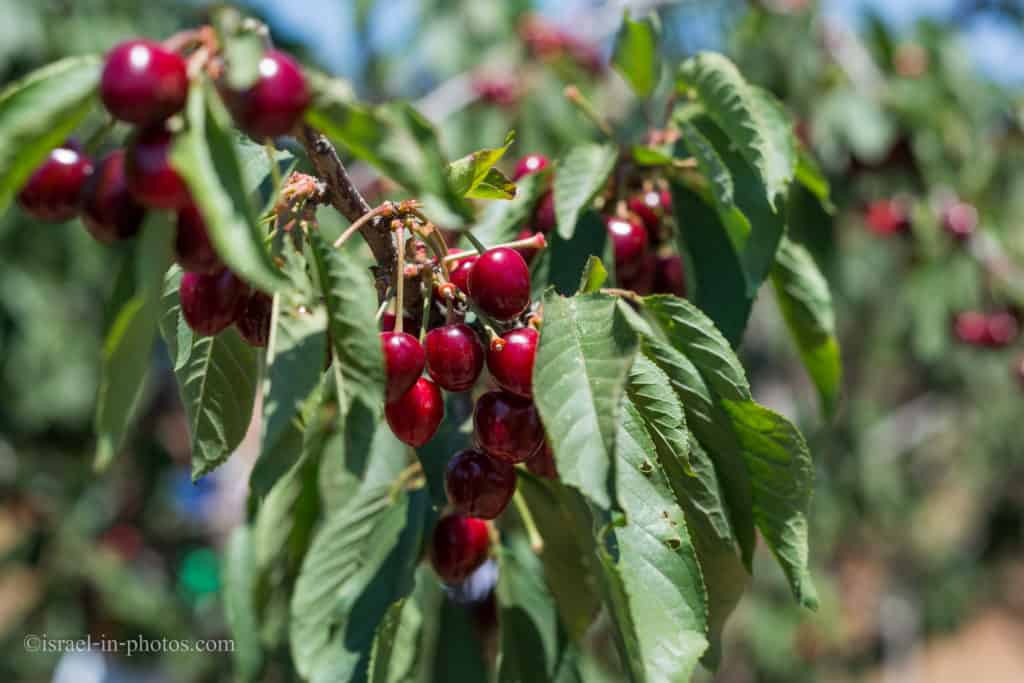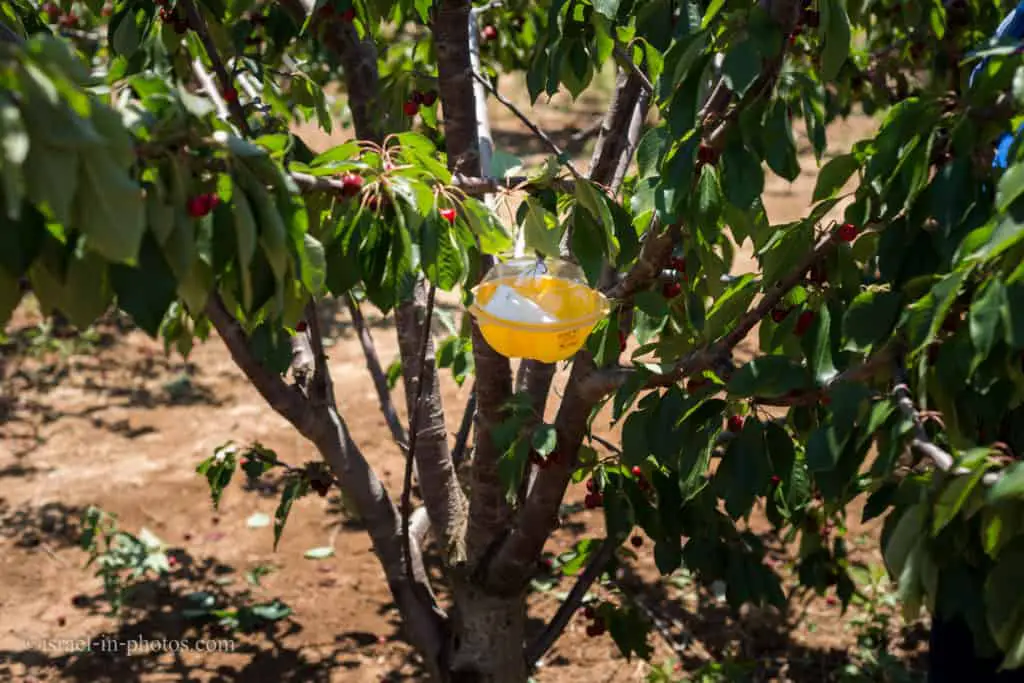 The one thing that I looked for and did not find was water. We ate fruits straight from the trees (we did not wash them), but after several minutes, the kids became completely red. And there are no taps nearby to wash them.
Extreme closeup, with 50 mm reversed: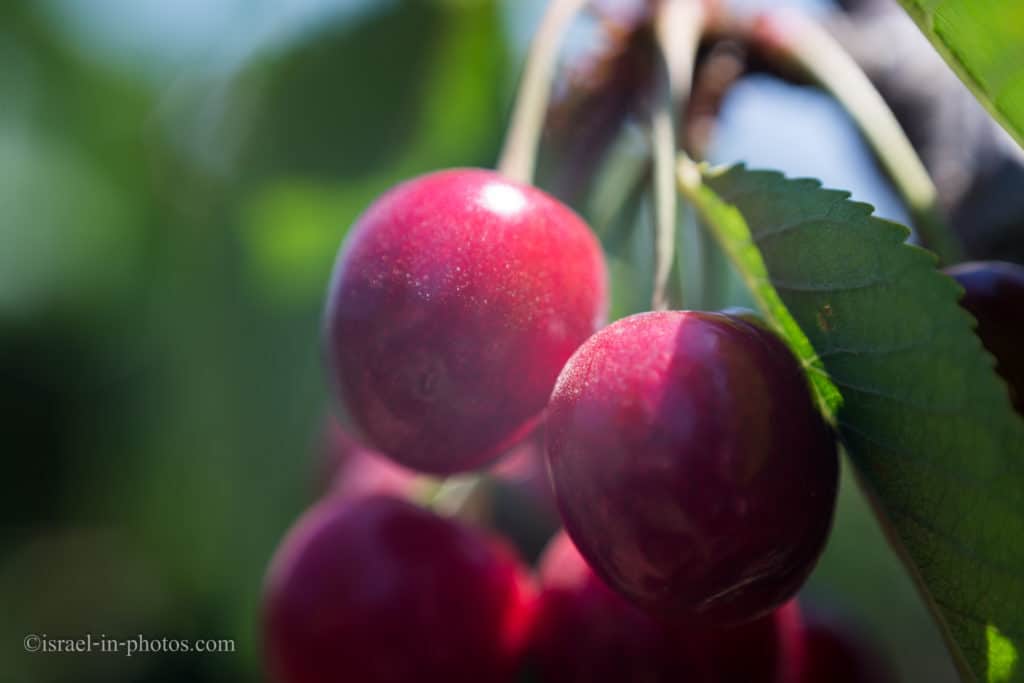 A small playground for kids next to the entry to sweet cherry-picking.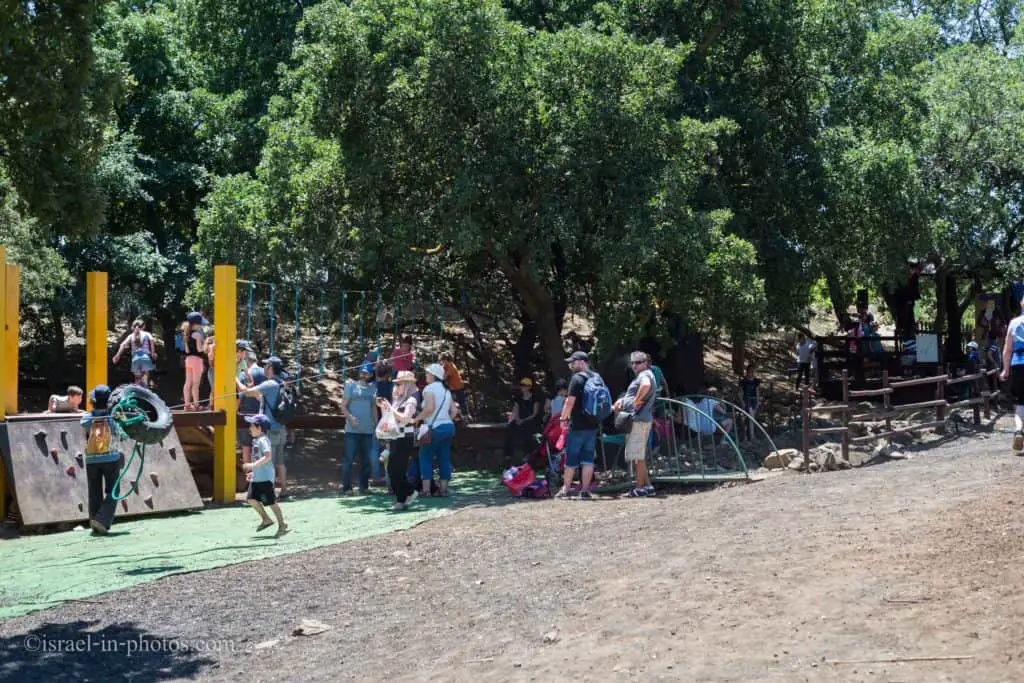 Animal Corner
There is also a small animal corner on site. Besides the standard small farm animals, there was an alpaca
and a donkey.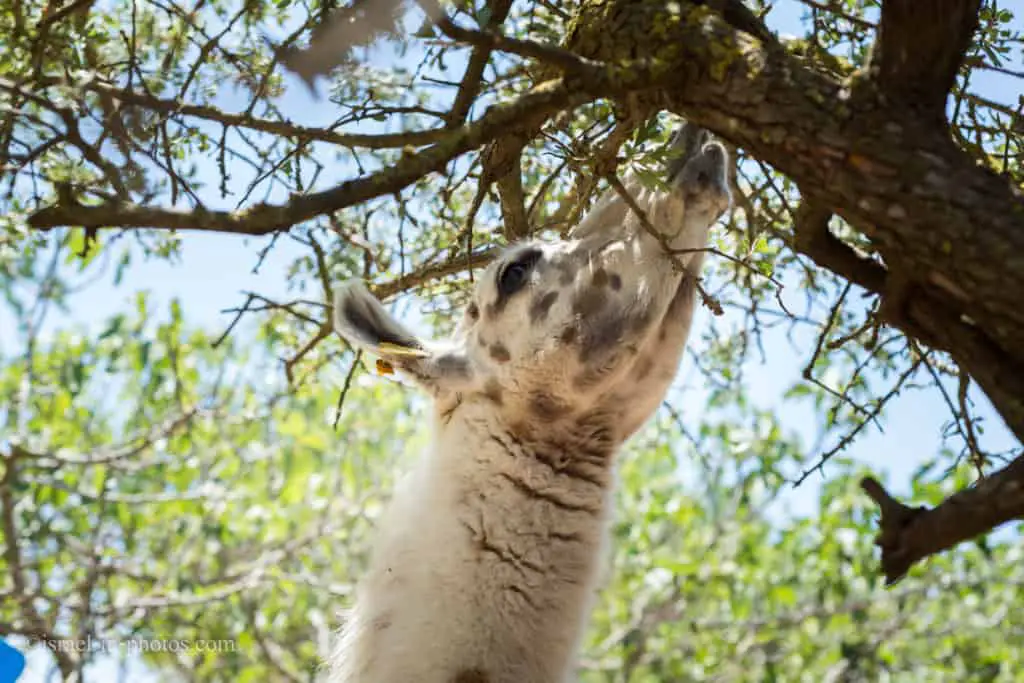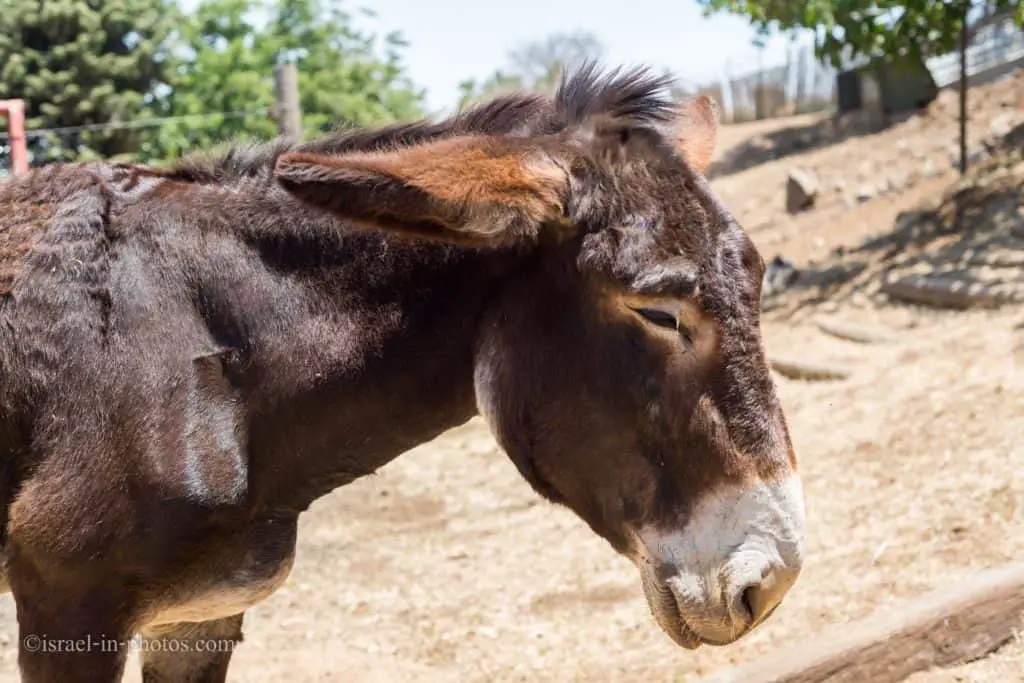 Back to the machinery exhibition.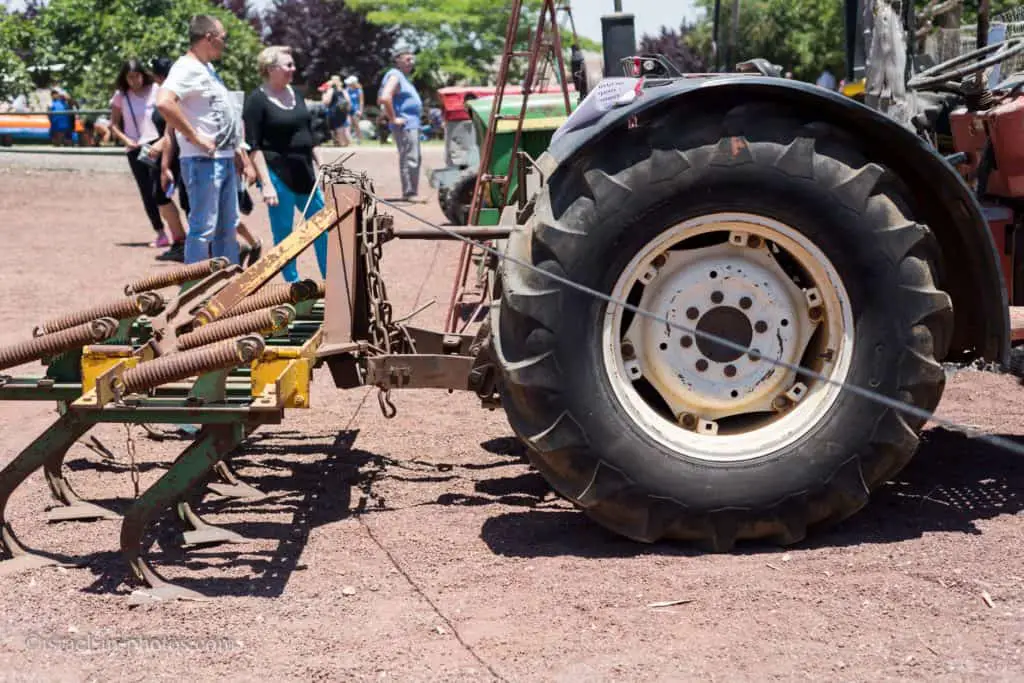 If you love tractors, see the Museum of Tractors in Ein Vered.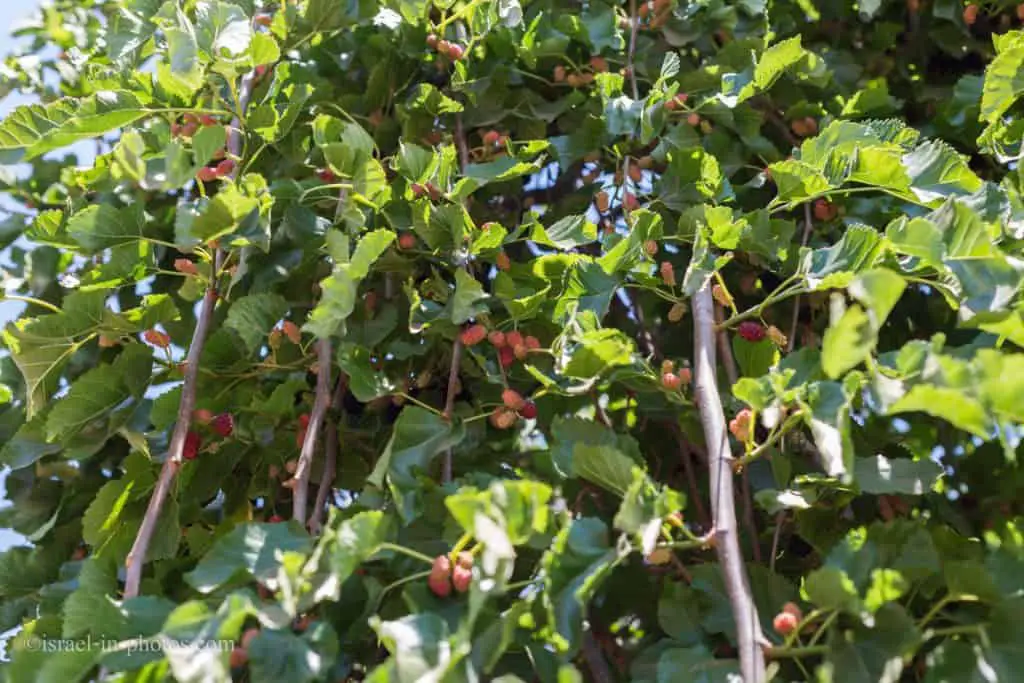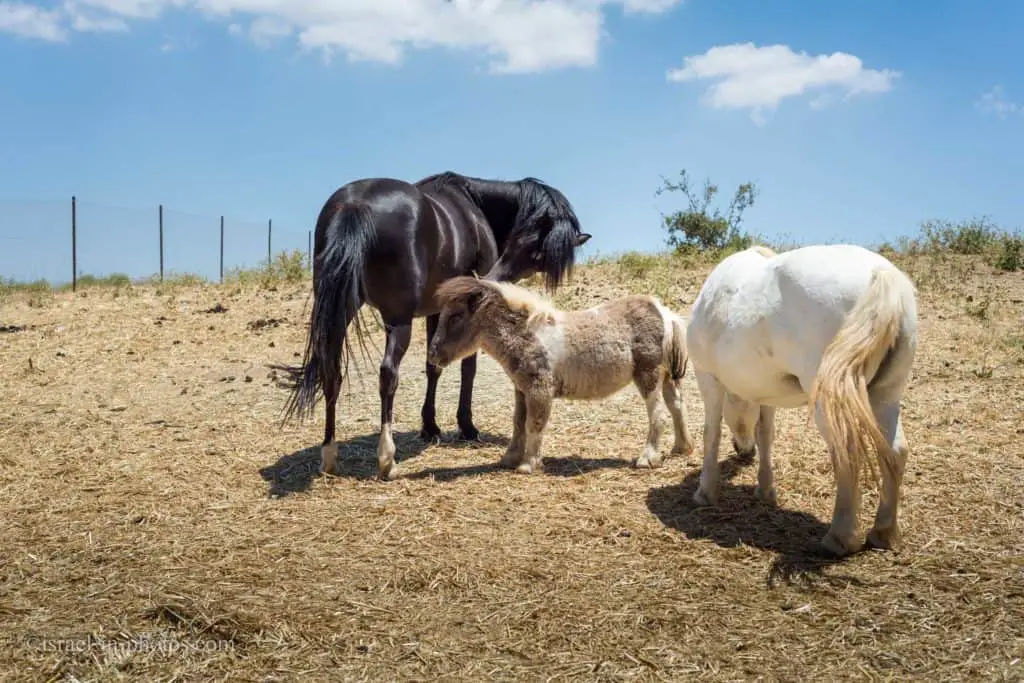 There were two additional attractions for kids at extra cost. Some variation of karting, which was closed and half-open horse riding. Why half-open? We bought a ticket for 10 NIS at the cafeteria, but the horses were on semi-strike. Our horse passed several meters and stopped. The organizers told us that the horses needed some rest, and we went to see other horses on the farm.
At this point, we decided to call it for today, and after several hours at Bustan Bereshit, we drove home.
Agrotourism Attractions
You can find similar attractions in the Agrotourism category. And here are a selected few:
Mostly Raspberries
Flowers
Summary
Sweet Cherry Picking is fun and tasty. We love it and do this activity annually. If you want to know which place to visit, see Sweet Cherry picking in Israel.
Have you ever visited Bustan Bereshit at Golan Heights? Tell us about your experience in the comments below.
That's all for today, and I'll see you in future travels!
Stay Tuned!
Additional Resources
Here are several resources that I created to help travelers:
And if you have any questions then check out
Useful Information For Tourists To Israel
.  
Did not find what you were looking for? Leave a comment below, and I will do my best to answer your questions.