Iris Atropurpurea is a protected plant that can be met only in Israel and Syria. Nahal Poleg (Netanya) is one of the best places to see it.
Note: another popular related place is Coastal Iris Trail at Ilanot Forest.
Map
Nahal Poleg Nature Reserve is located in Netanya by the sea. It is situated near the intersection of Sderot Ben Gurion and Dwight Eisenhower.
Directions for drivers: Link to Waze and Link to Google Maps
Directions for public transport: Link to Moovit
Interactive map of the area:
Offers:
Hotels, hostels, and apartments in this area:
Trails
Here is an interactive map from israelhiking.osm.org.il where the cyclic trail that we did is marked:
The length of the marked trail is 2.6 km. But the map does not show all tracks, and once there, you will see many ways. Thus you can easily make the trail shorter.
Entrance Fee
Free.
Opening Hours
Nahal Poleg Nature Reserve is always open. But there is no artificial illumination, so you should visit only during daylight.
What does Iris mean?
Coastal Iris, or by the scientific name Iris Atropurpurea is a flowering plant with showy flowers. Iris takes its name from the Greek word for a rainbow, referring to the wide variety of flower colors found among the many species.
There are several nature reserves in Israel where you can find the Purple Iris. The most popular ones are next to Ness Ziona and Netanya. And in this post, you will see two of my most recent visits to the Netanya nature reserve.
When does Coastal Iris bloom?
Iris Atropurpurea is a protected plant and unique species that can be met only in Israel and Syria. It starts to bloom in the middle of January and reaches its peak in the middle of February. The blooming lasts till the beginning of March.
Iris Argaman Reserve – 2014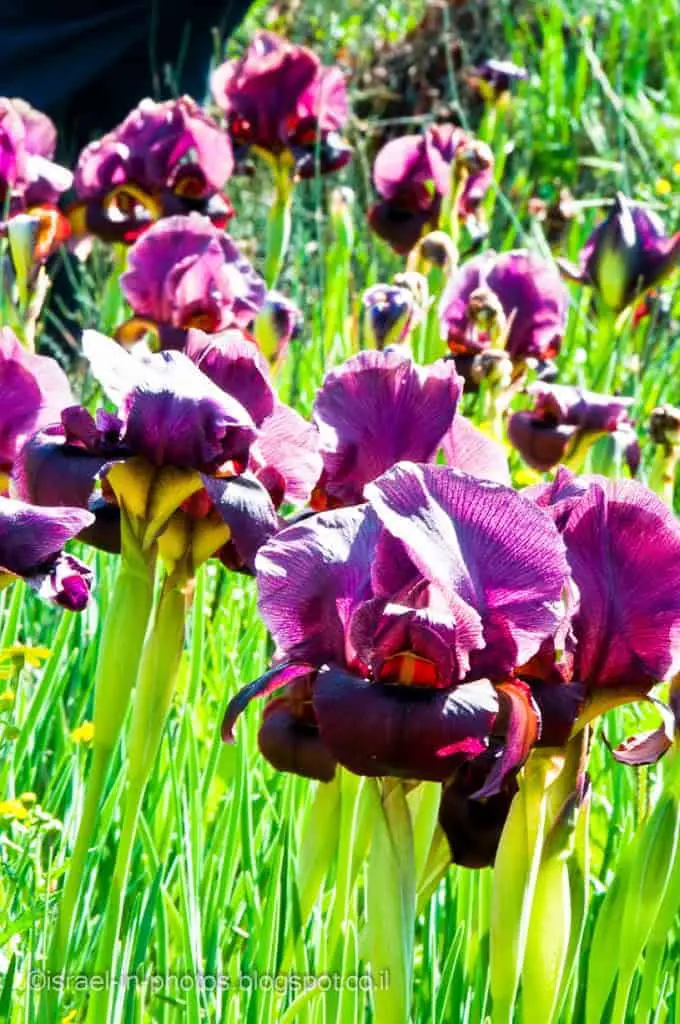 They vary in colors from red through deep purple to almost black.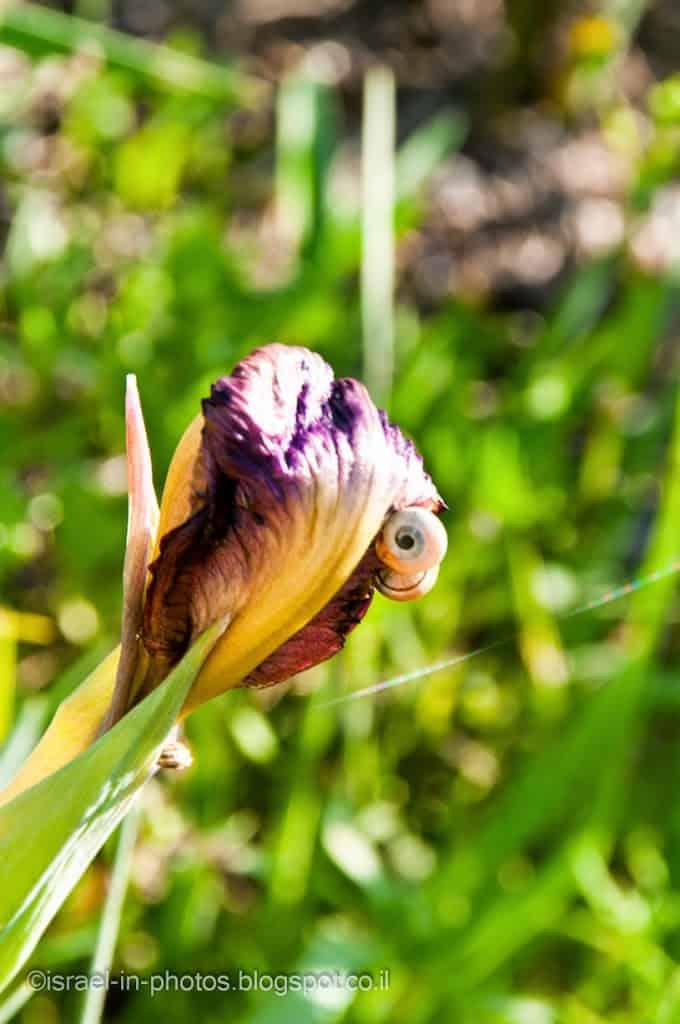 There are many irises at Nahal Poleg Nature Reserve, and over a short walk, you can see several hundred.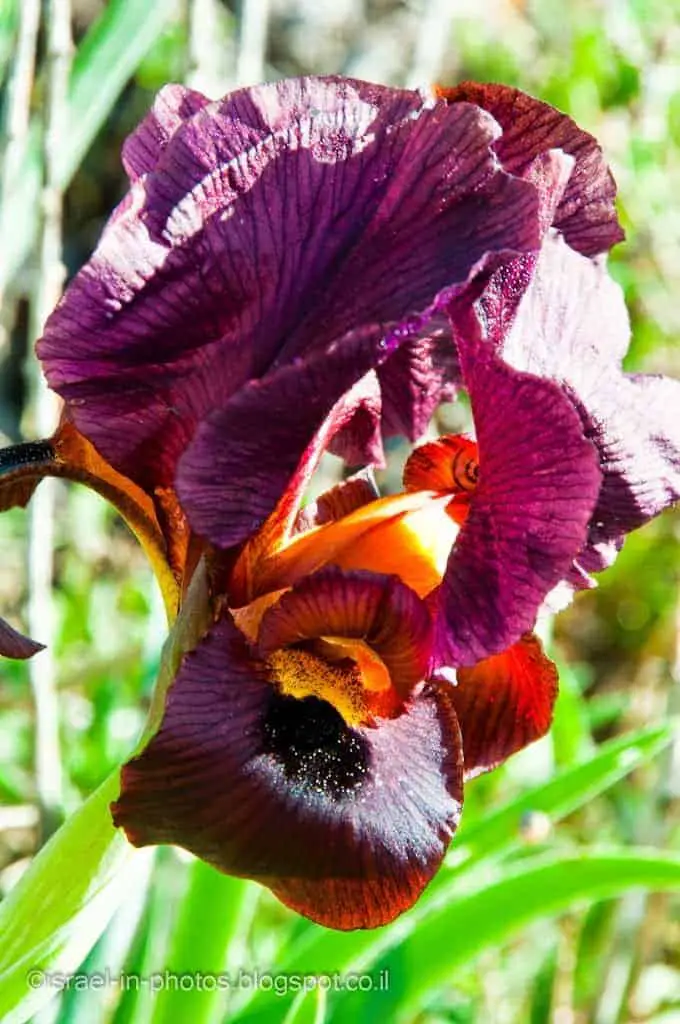 Remember that you will be walking on sand, thus, take along appropriate shoes. And use baby carriers instead of strollers.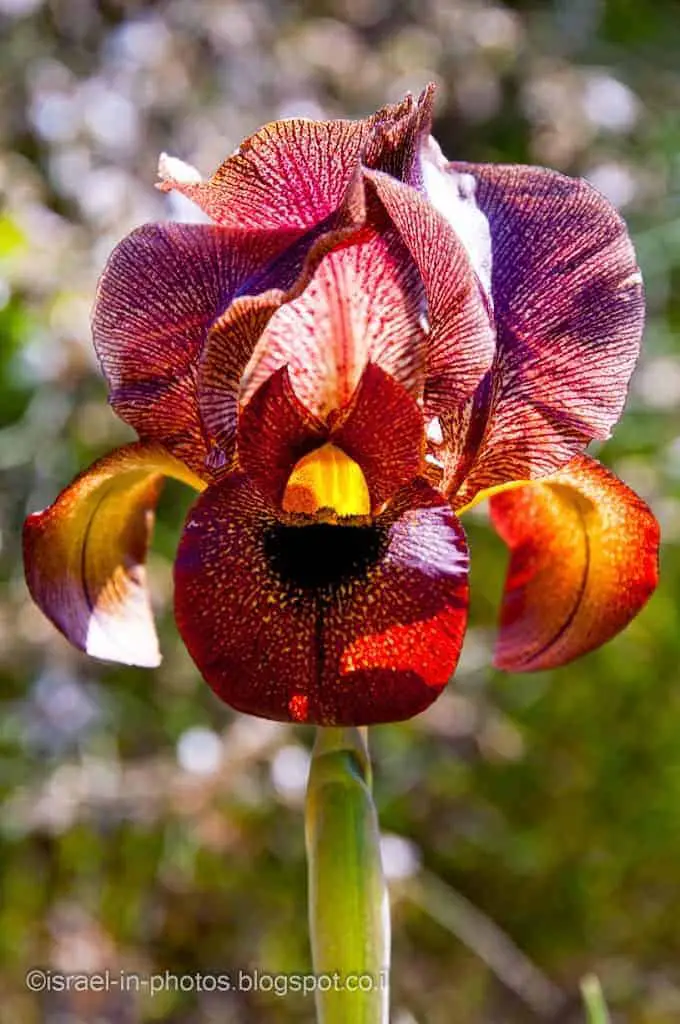 The Purple Iris – Netanya 2018
We returned to Netanya Poleg Nature Reserve in 2018. We hit the reserve on a Saturday morning, and we arrived quite late (around 11:00). The nearby parking was relatively small (suitable for several dozen cars), and there were many people. Thus, we parked further away, on Sderot Ben Gurion Street. And if you do not want to walk for 15 min from the parking to the park, as we did, then either come earlier or do not visit on Saturdays.
Near the entrance to Nahal Poleg Nature Reserve, a new pedestrian bridge was constructed. A non-standard design: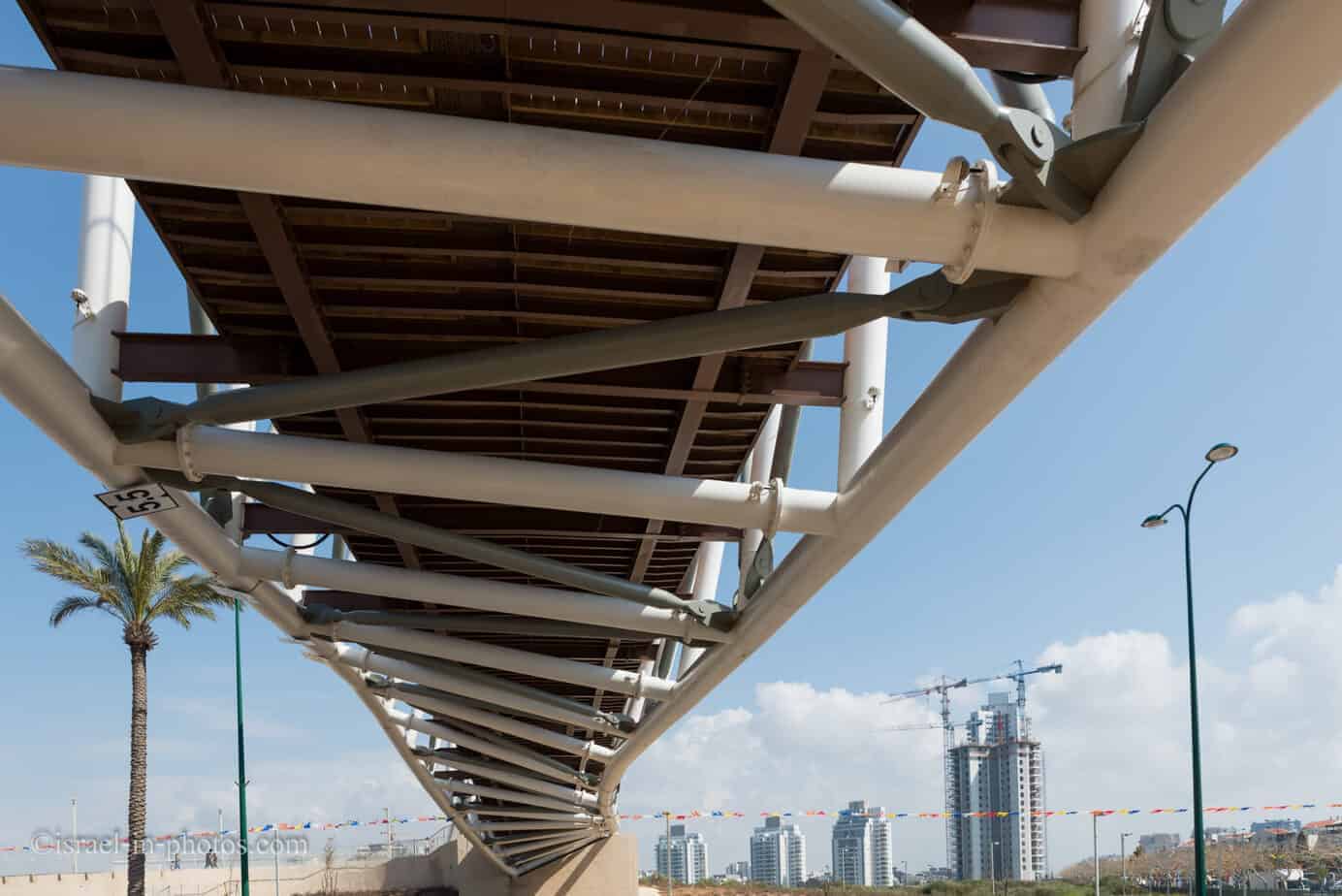 Access to Poleg Nature Reserve is free, and there are no lavatories. If you are looking for a restroom, you must cross the bridge and visit nearby Winter Lake Park.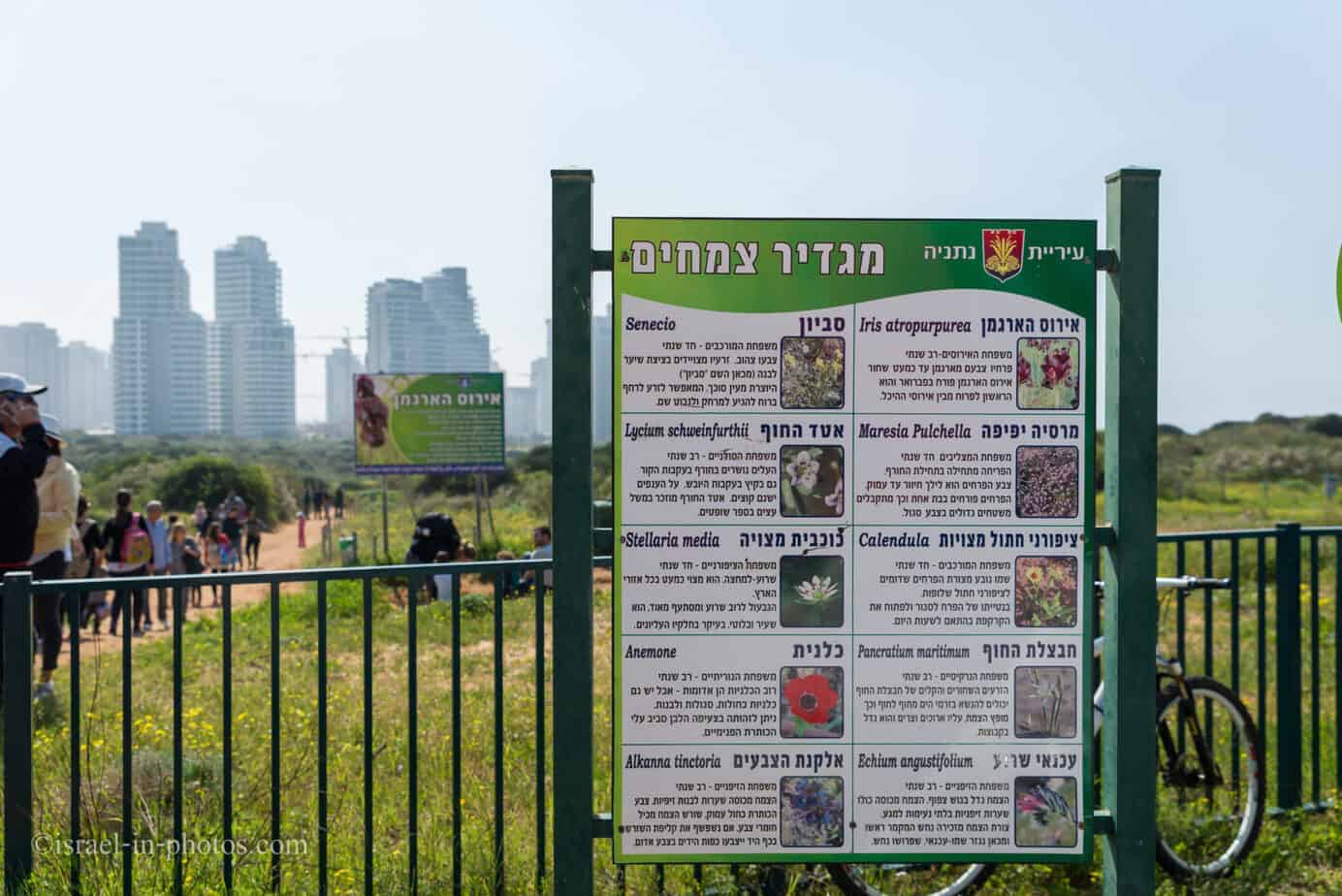 At the entrance, we saw several signs, one of which was this plant finder. As you can see, there are not only Purple Irises here.
You can take different routes through the reserve. And, since the park is not huge, it is almost impossible to get lost.
Coastal Iris and other plants: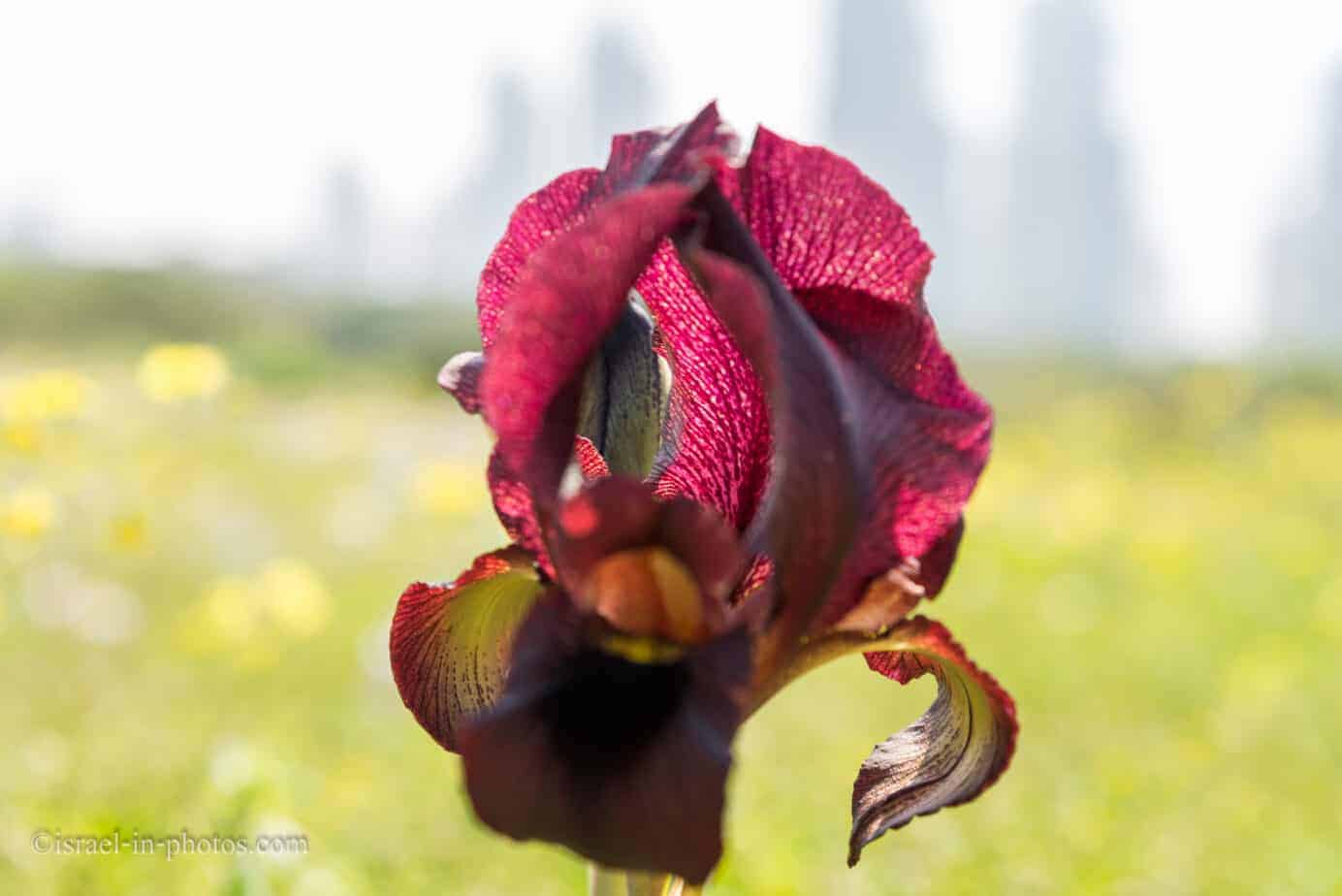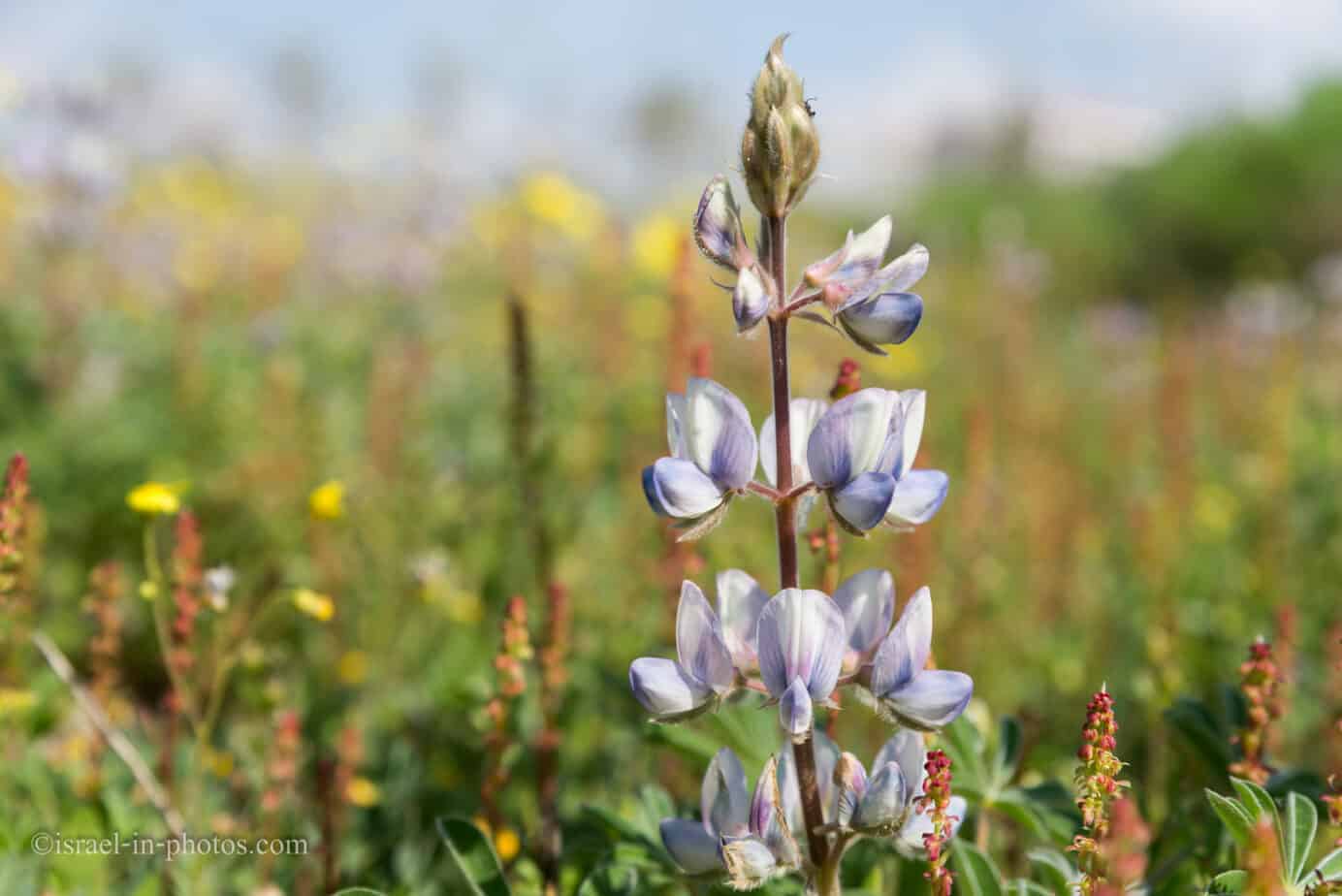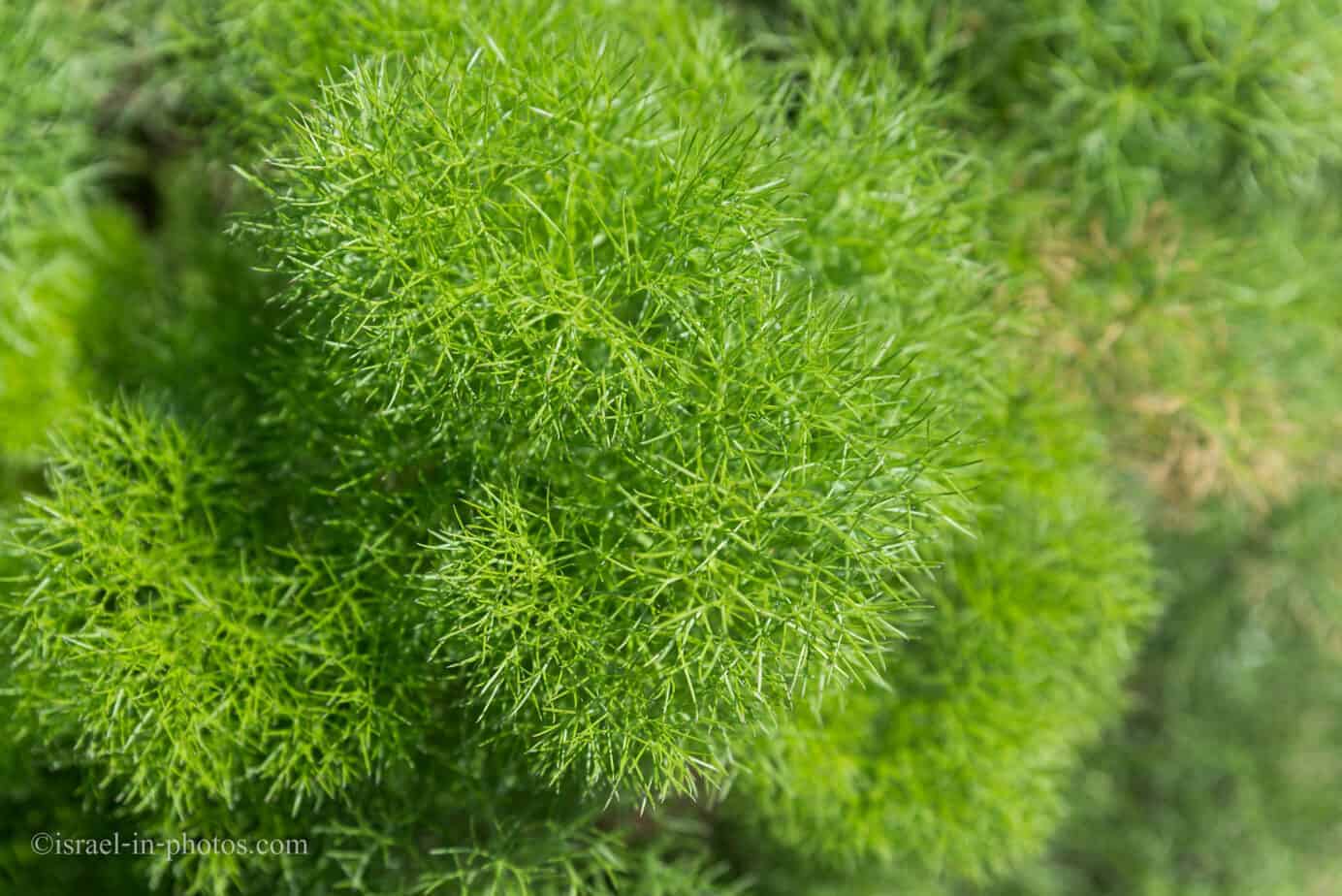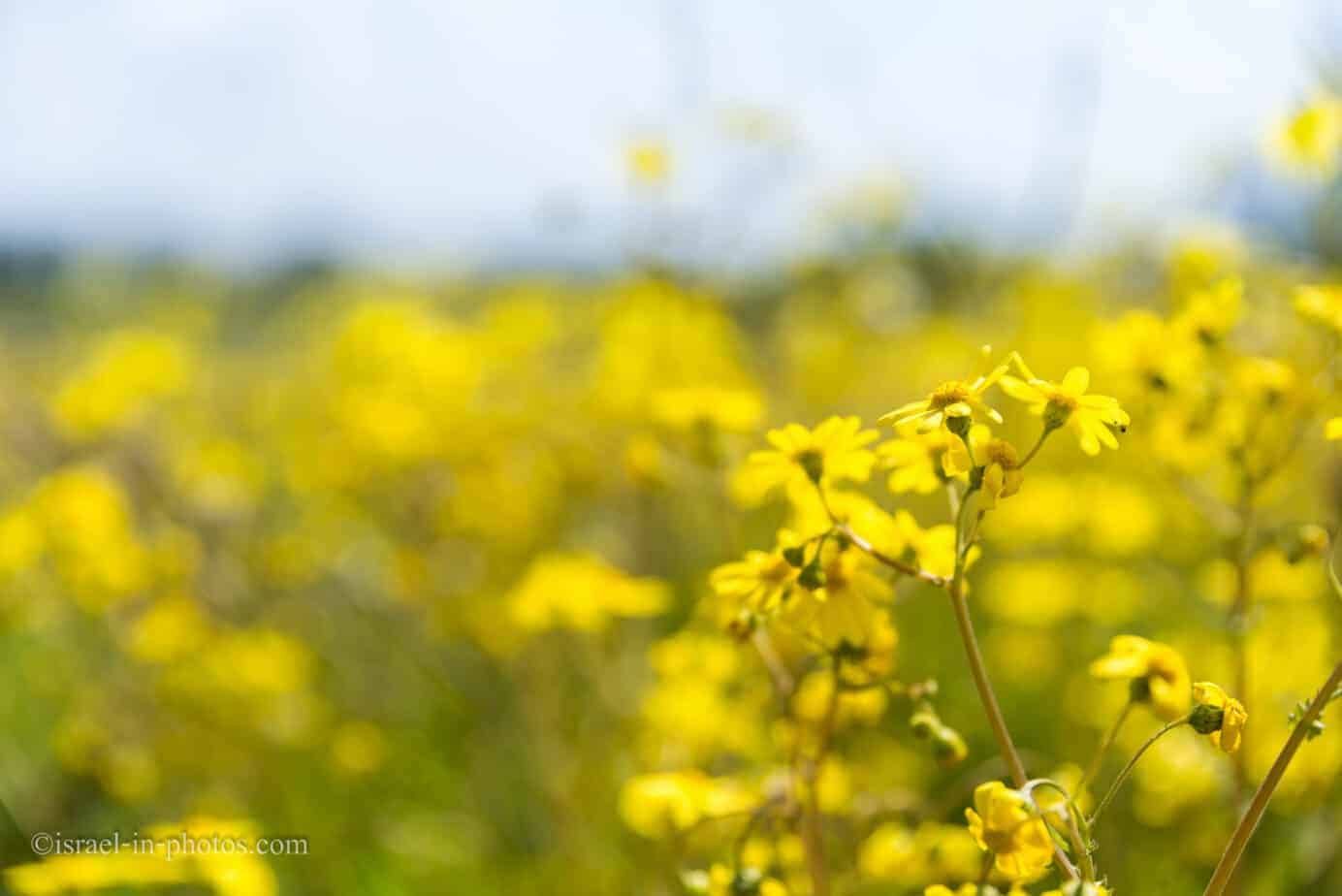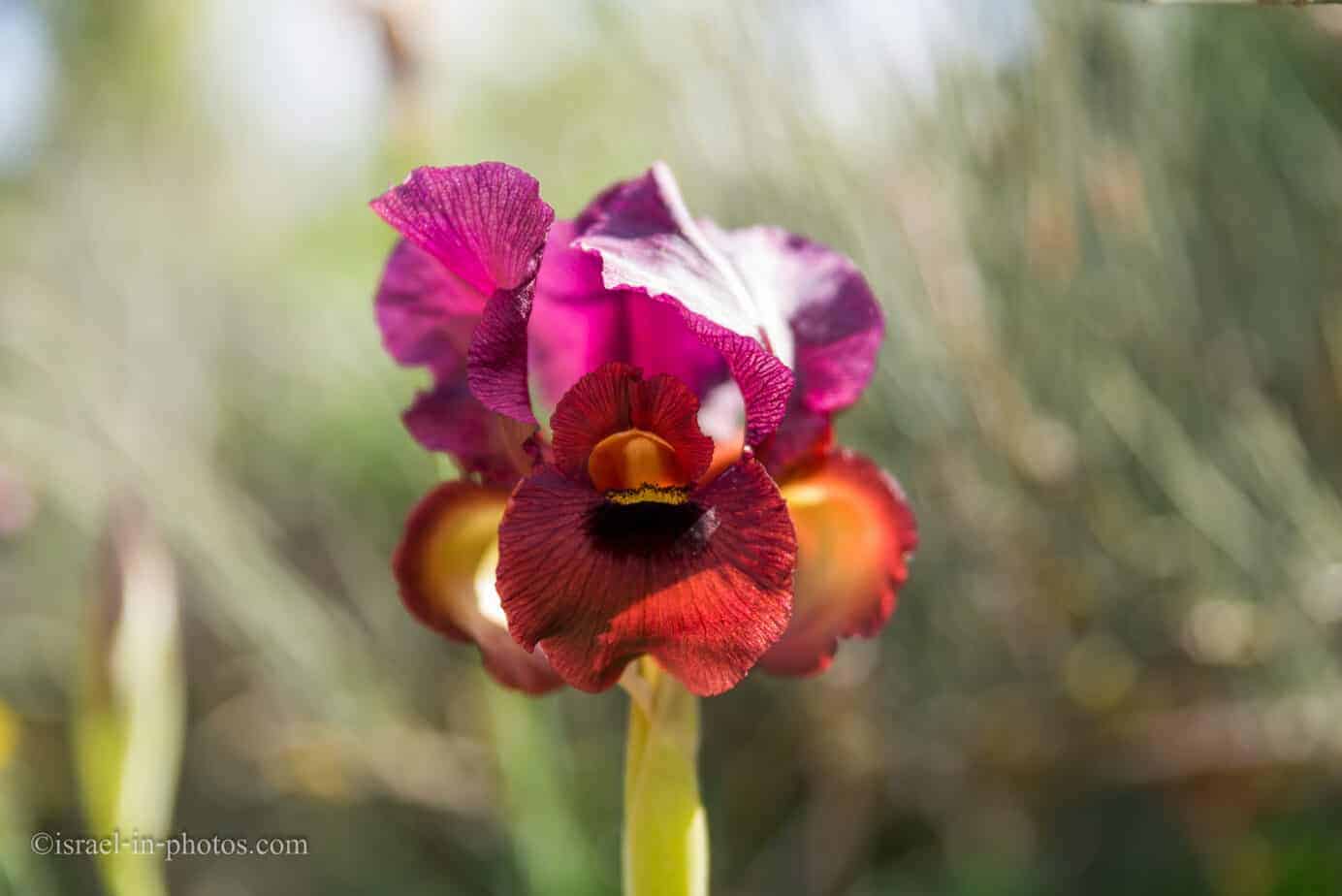 The Purple Iris used to be popular in the coastal plain of Israel. But, due to massive urbanization, it has dramatically decreased in numbers. And on the other side of this park, you can see the Ir Yamim neighborhood.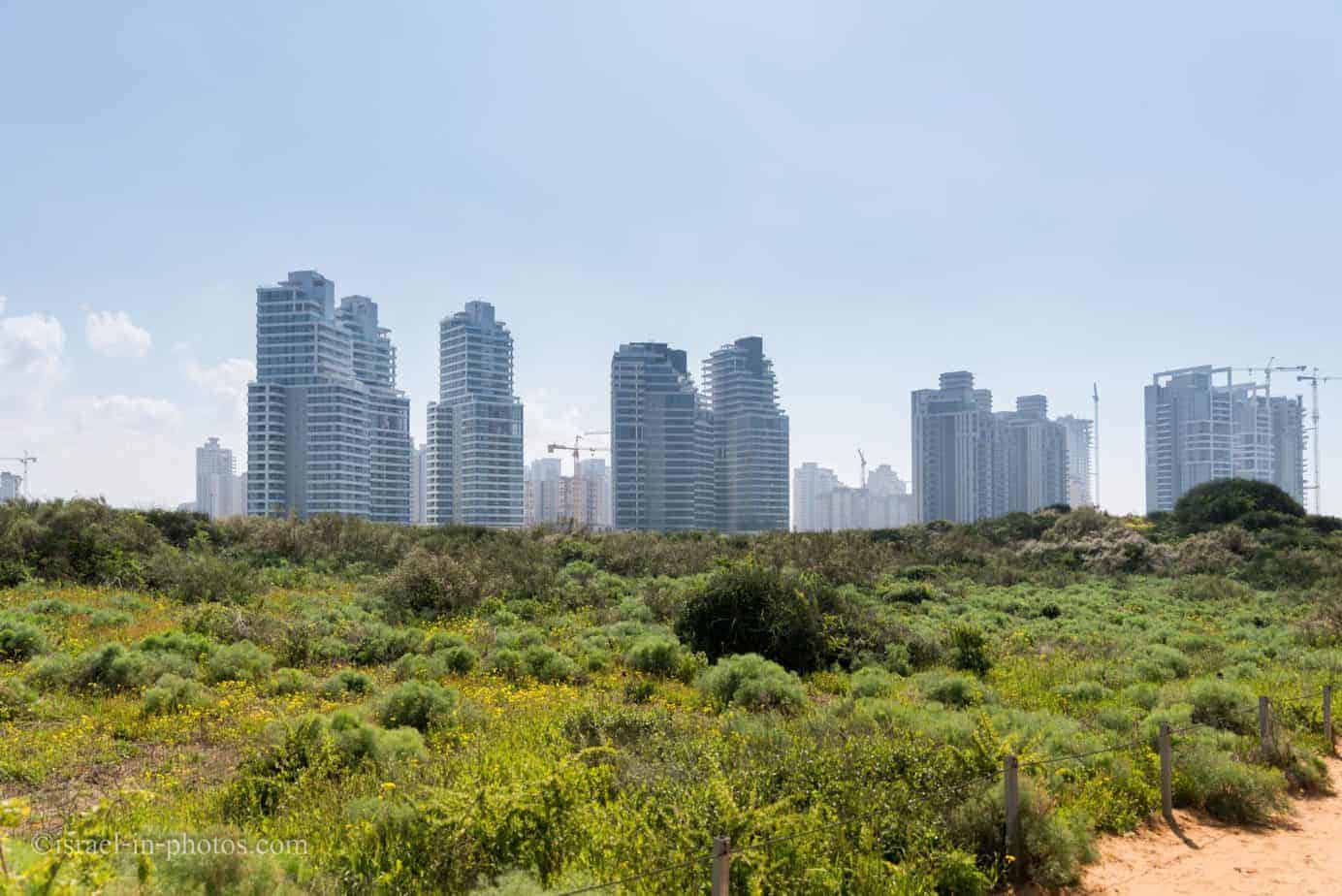 In some places, the purple Iris grows by itself, and in others, they raise in a group.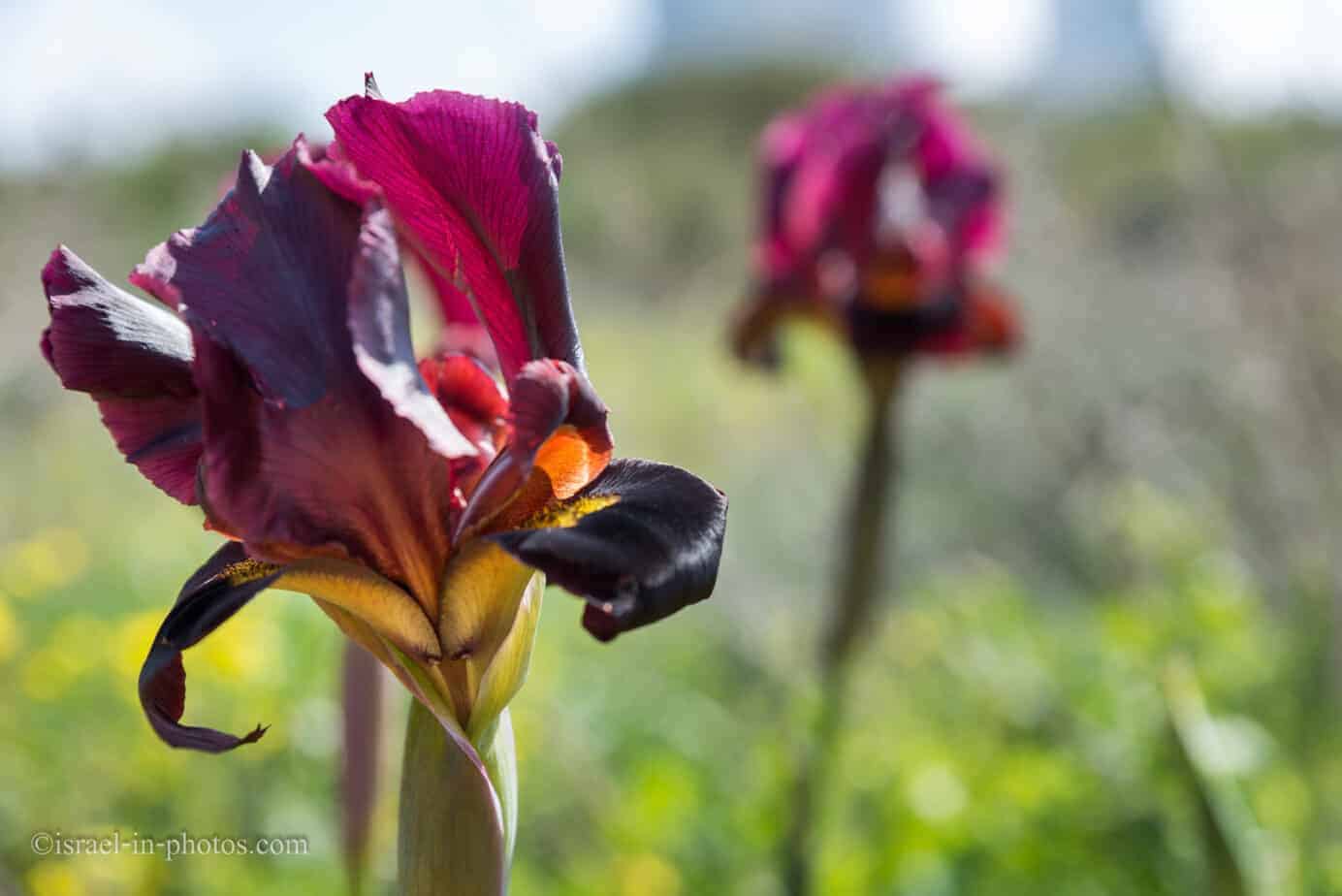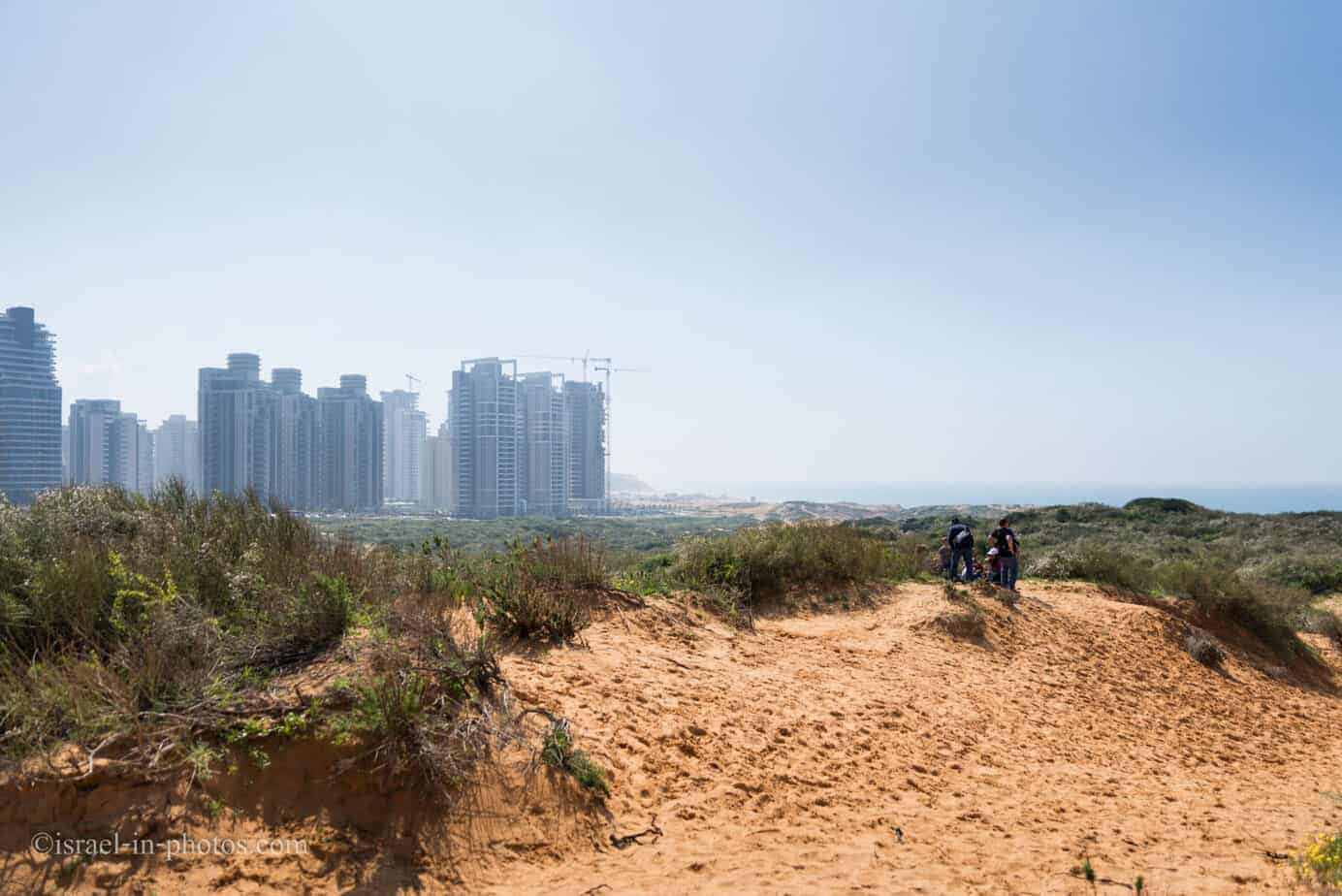 As I mentioned before, prepare for a lot of sand.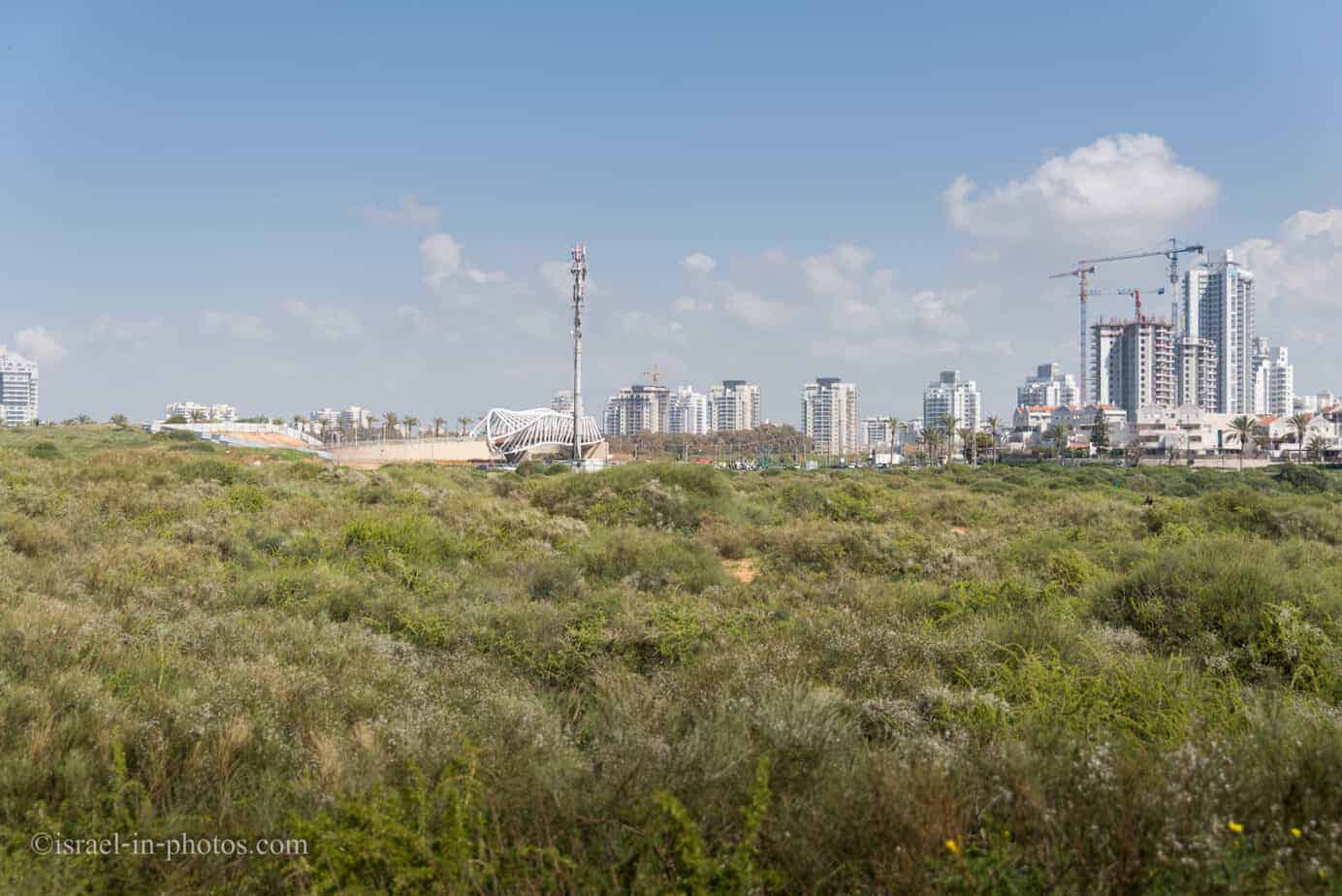 Looking back toward the new bridge and Winter Lake Park.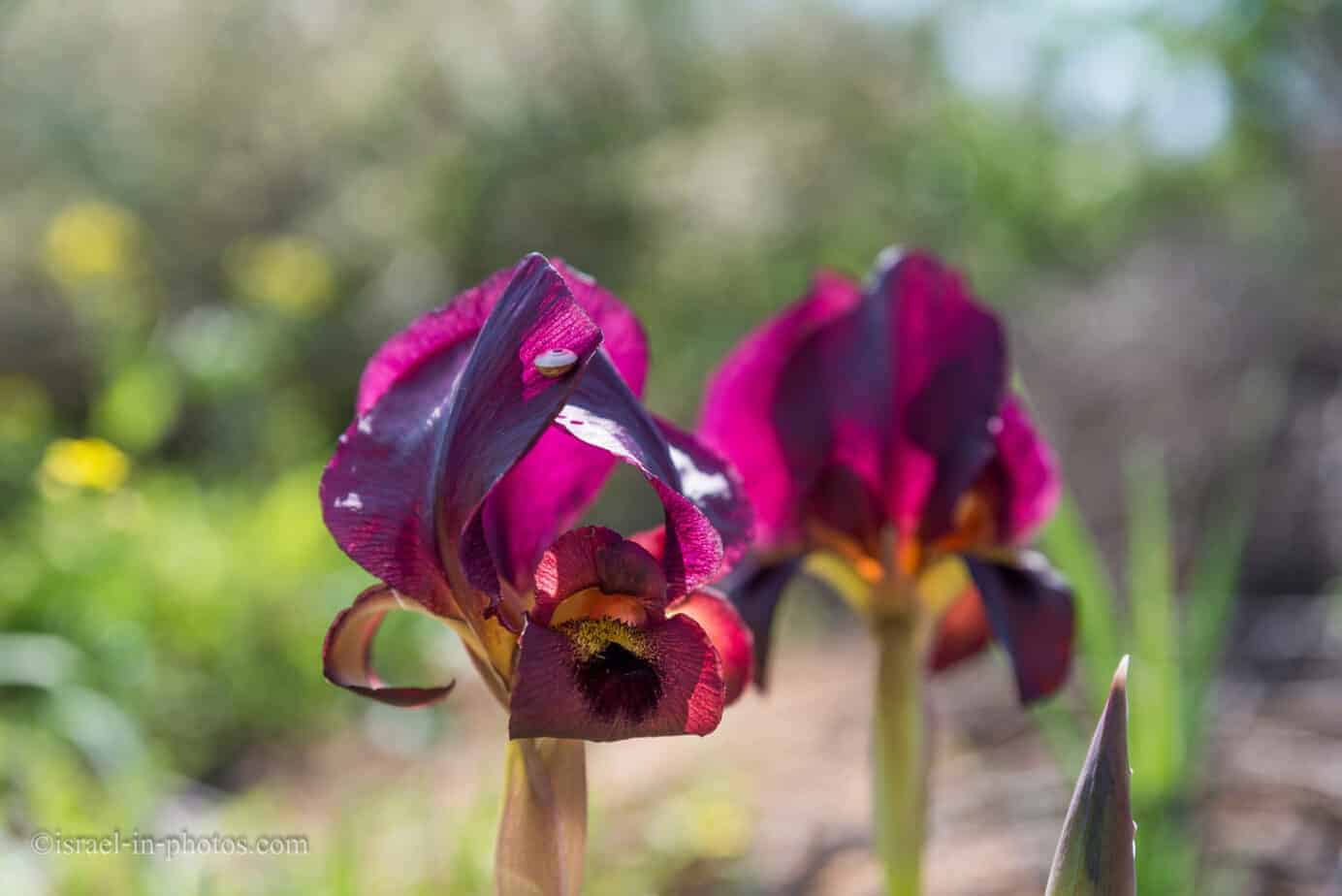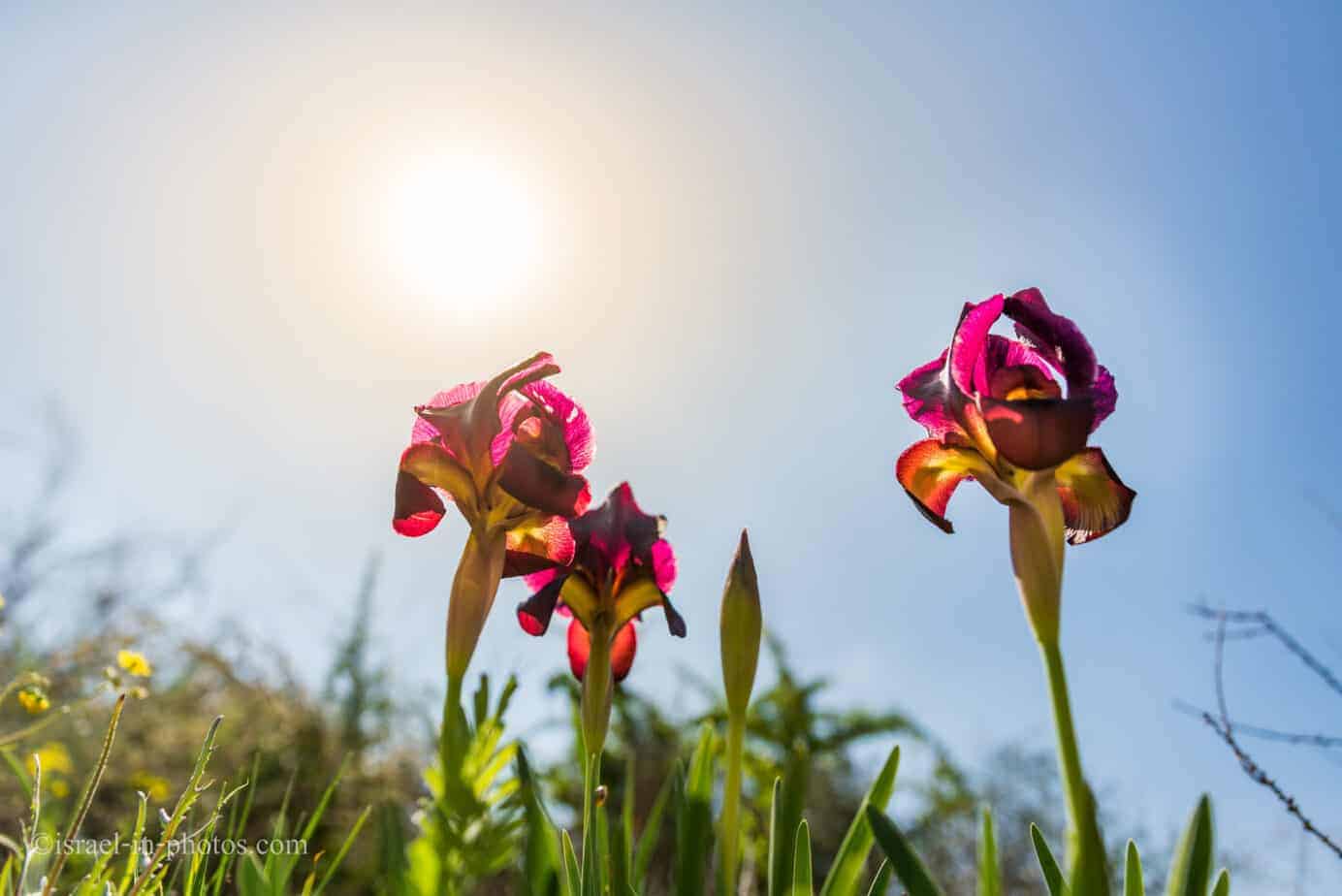 For low-angle shots, tilting the screen in the camera would have made my life much more comfortable.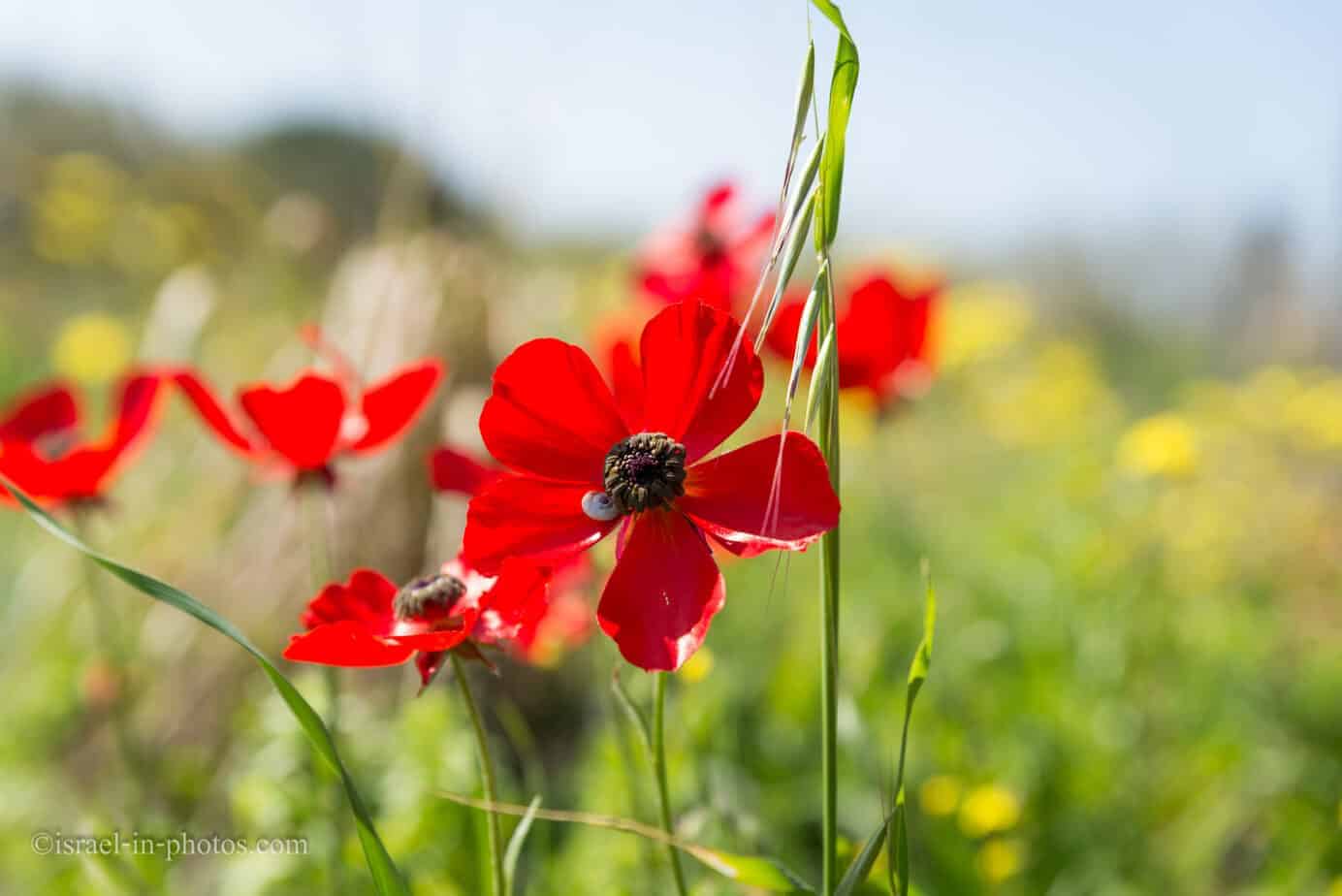 We did not see many anemones in this park. And if you would like to see red carpets, then check out Festival Darom Adom.
We made a cyclic route and returned to the entrance. The duration of our trip was about one and a half hours.
Summary
Nahal Poleg Nature Reserve offers lovely and short trails close to home. And Coastal Iris makes it a unique path. Thus, I would recommend visiting this place.
Moreover, many kinds of Iris bloom in different parts of Israel during the Spring, and this place is one of them. So, go out and explore!
Have you ever seen Coastal Iris? What is your favorite flower? Tell us in the comments below.
If you are interested in related posts, then check out Nature.
That's all for today, and I'll see you in future travels!
Stay Tuned!
Additional Resources
Here are several resources that I created to help travelers:
And if you have any questions then check out
Useful Information For Tourists To Israel
.  
Did not find what you were looking for? Leave a comment below, and I will do my best to answer your questions.