Agronen self-picking started with raspberries, but today you can pick strawberries, mulberries, plums, pitanga, and other fruits.
Map
Agronen is located to the west of Gedera. And the easiest way to reach them is by entering their name into Waze. Alternatively, you can use the following links below.
Directions for drivers: Link to Waze and Link to Google Maps
Directions for public transport: Link to Moovit
Interactive map of the area:
Offers:
Hotels, hostels, and apartments in this area:
Note: you can click on the image to enlarge the map.
Entrance Fee
Adult, child – 40 NIS (children under three years old enter for free).
Pensioner, soldier – 30 NIS.
This place works in a similar format as other self-picking farms in Israel. The entry ticket allows you to pick and eat as much as you want. And if you want to take some fruits home, you can buy an empty basket (about 300 grams) and fill it up for an additional 20 NIS per basket.
Note: availability of baskets depends on the number of fruits in the field.
Opening Hours
Self-picking is available only on Fridays and Saturdays. And on Saturday, entry is by registration only (you can register here).
| Day | Opening Hours | Registration Required |
| --- | --- | --- |
| Friday | 09:00 – 15:00 | No |
| Saturday | 09:00 – 14:00 | Yes |
Note: entrance fee and opening hours were updated in December 2022. In any case, check the official site before visiting.
In 2018, we visited Agronen Raspberries at Gedera and Cherry Picking In Odem over two following weekends. The following video is the result of those visits.
Contact Information
Phone: 074-7600910
Website: agronen.co.il
Facebook: facebook.com/AgronenIL
When is the best time to pick Raspberries?
Most raspberries become ripe from the middle of May till the end of June.
Note: exact dates depend on the weather.
At Agronen Self-picking
Self-picking Raspberries at Gedera started offering self-picking in 1997. Back then, they provided Raspberries, but you can also find other fruits today.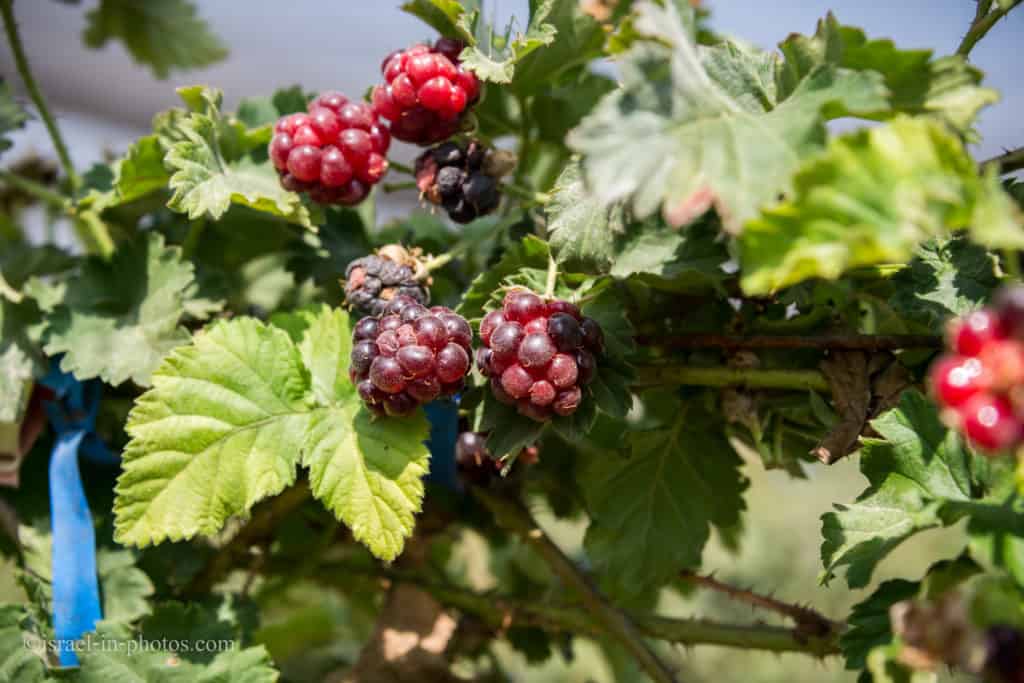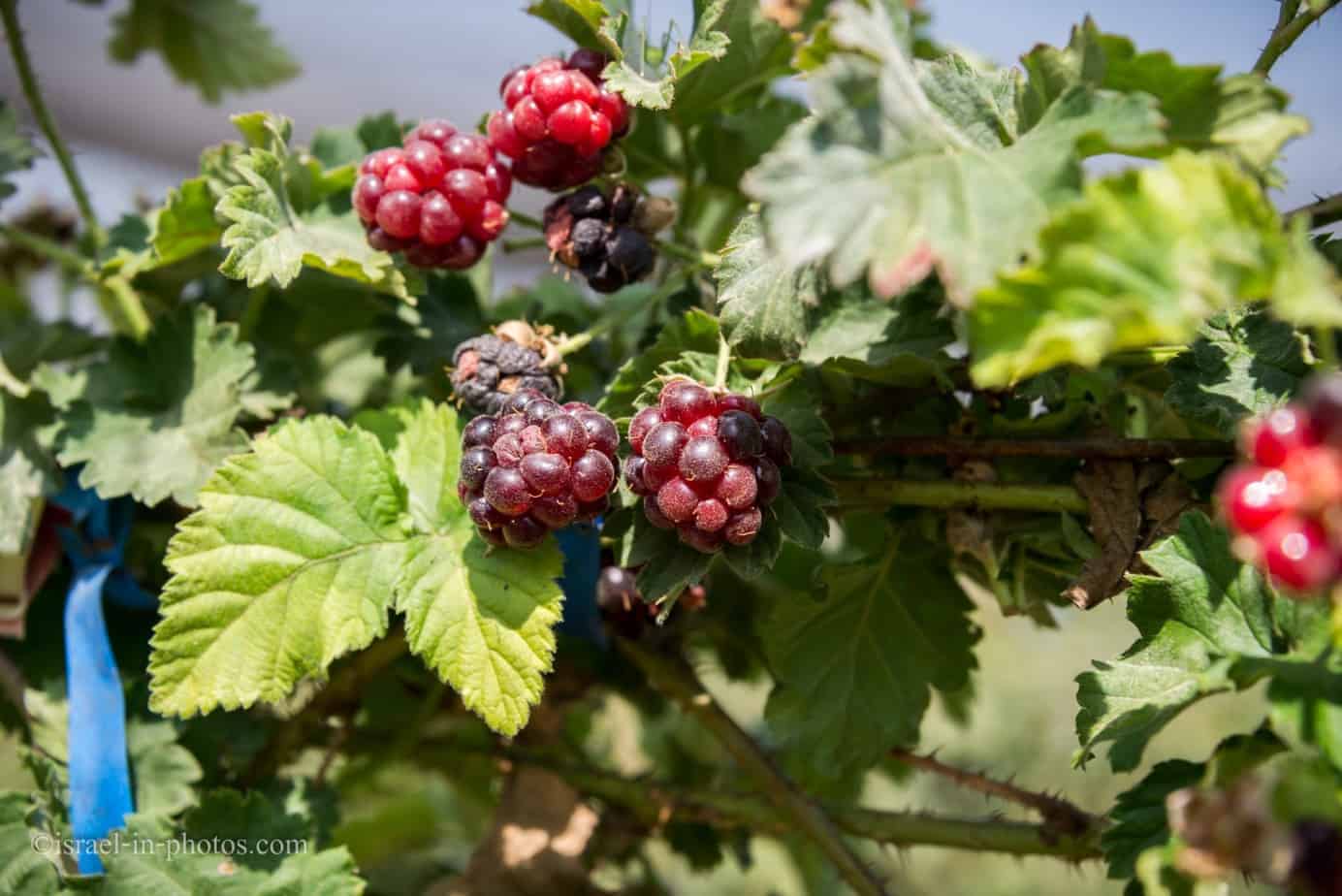 During our Shavuot visit the previous year, we ate eight different kinds of Raspberries. But, this year, because the winter was not cold enough, there were not many Raspberries. And since many people visited before us, only a few left. But I was able to find several for a photo 🙂
If you are interested primarily in self-picking raspberries (and not other fruits), you should check in advance. There are no live updates on the official site, but you can call them or check on Facebook.
Then we continued to mulberry:
There are both black and white Mulberry trees. How do you know which one is which and what is ready for picking? Just take a look at the ground. Ripe fruits fall on the floor. So if you see many black mulberries below the tree, then collect black mulberry. And if you notice white mulberry, then collect white.
Afterward, we continued to the plum trees: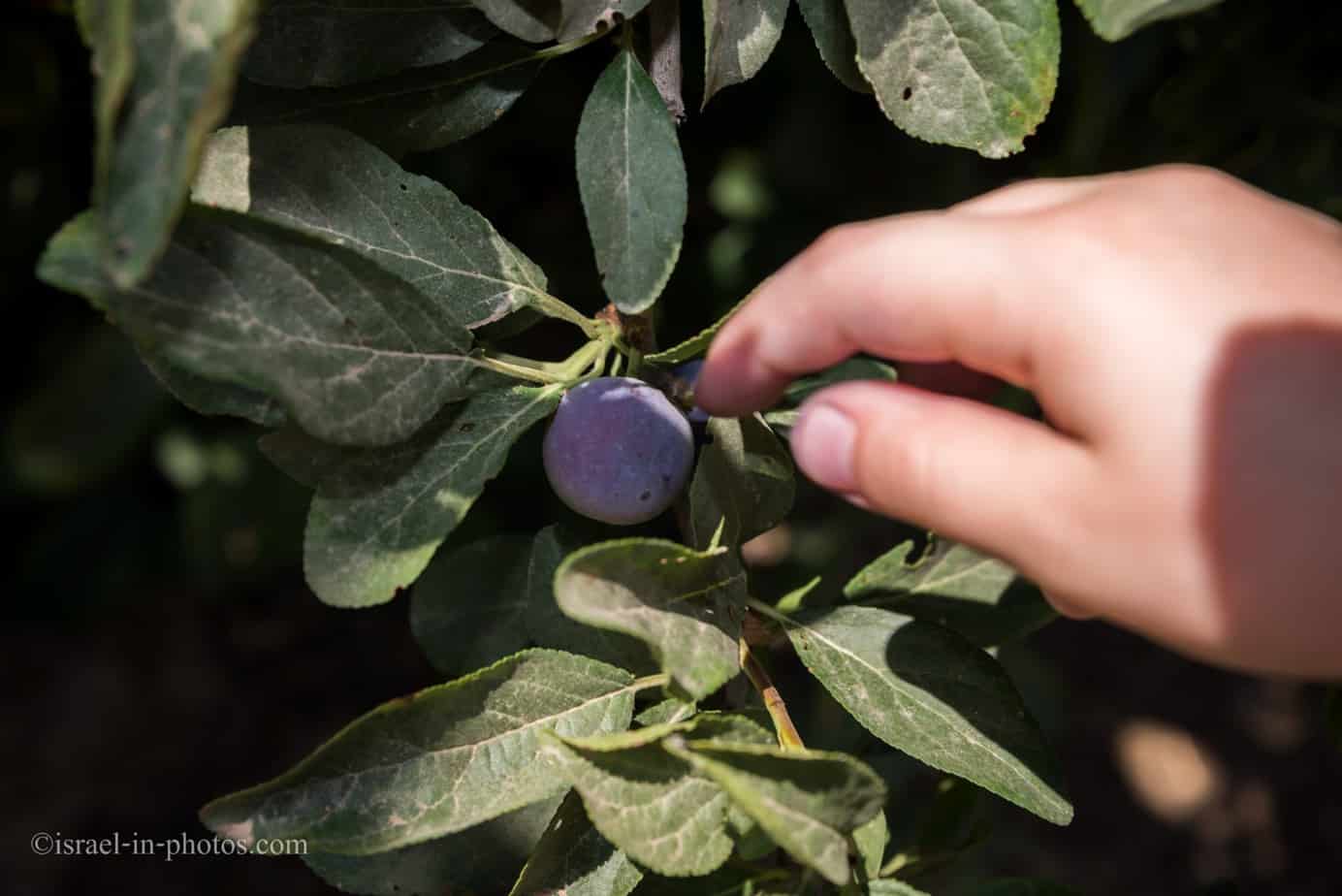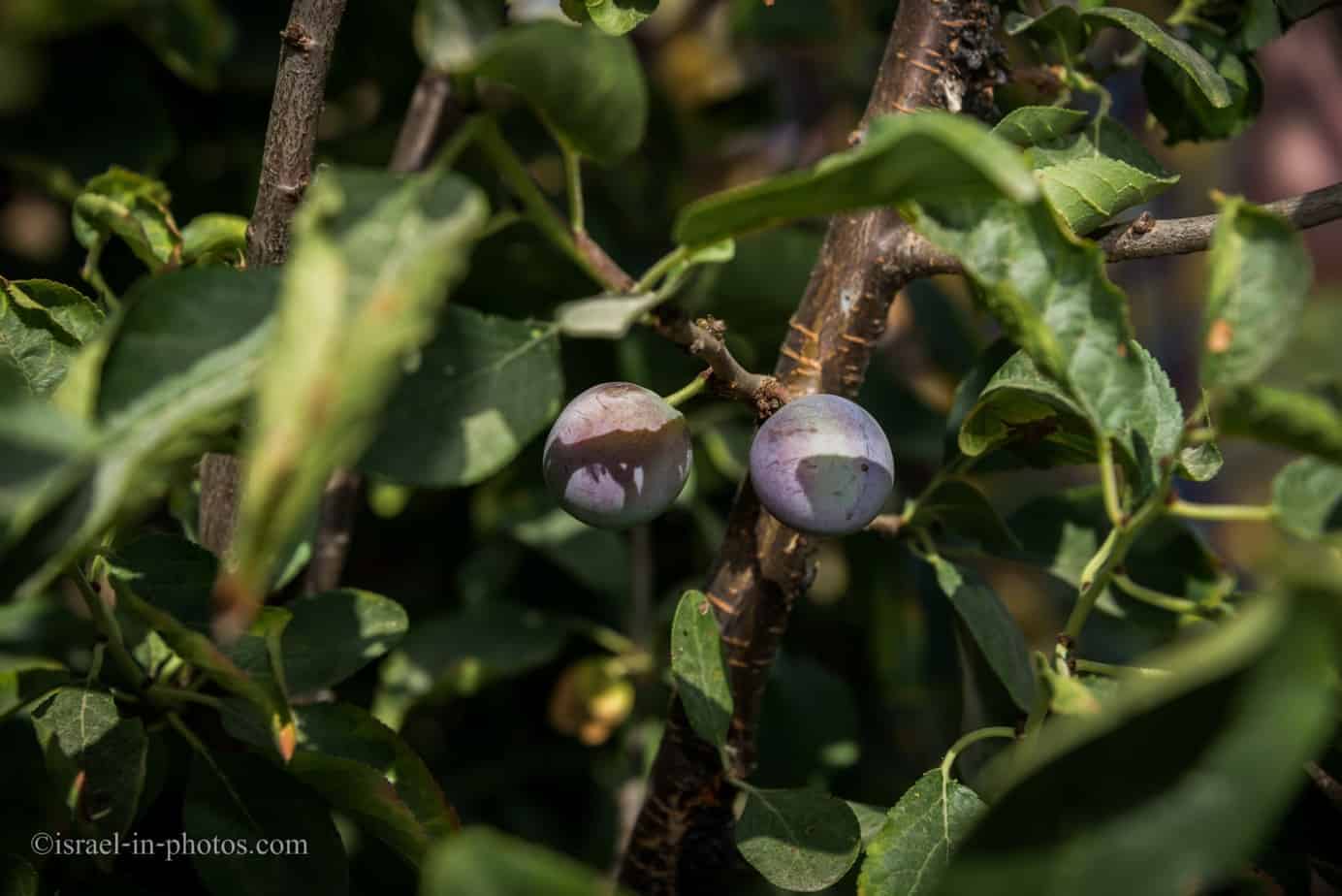 They were pretty tasty.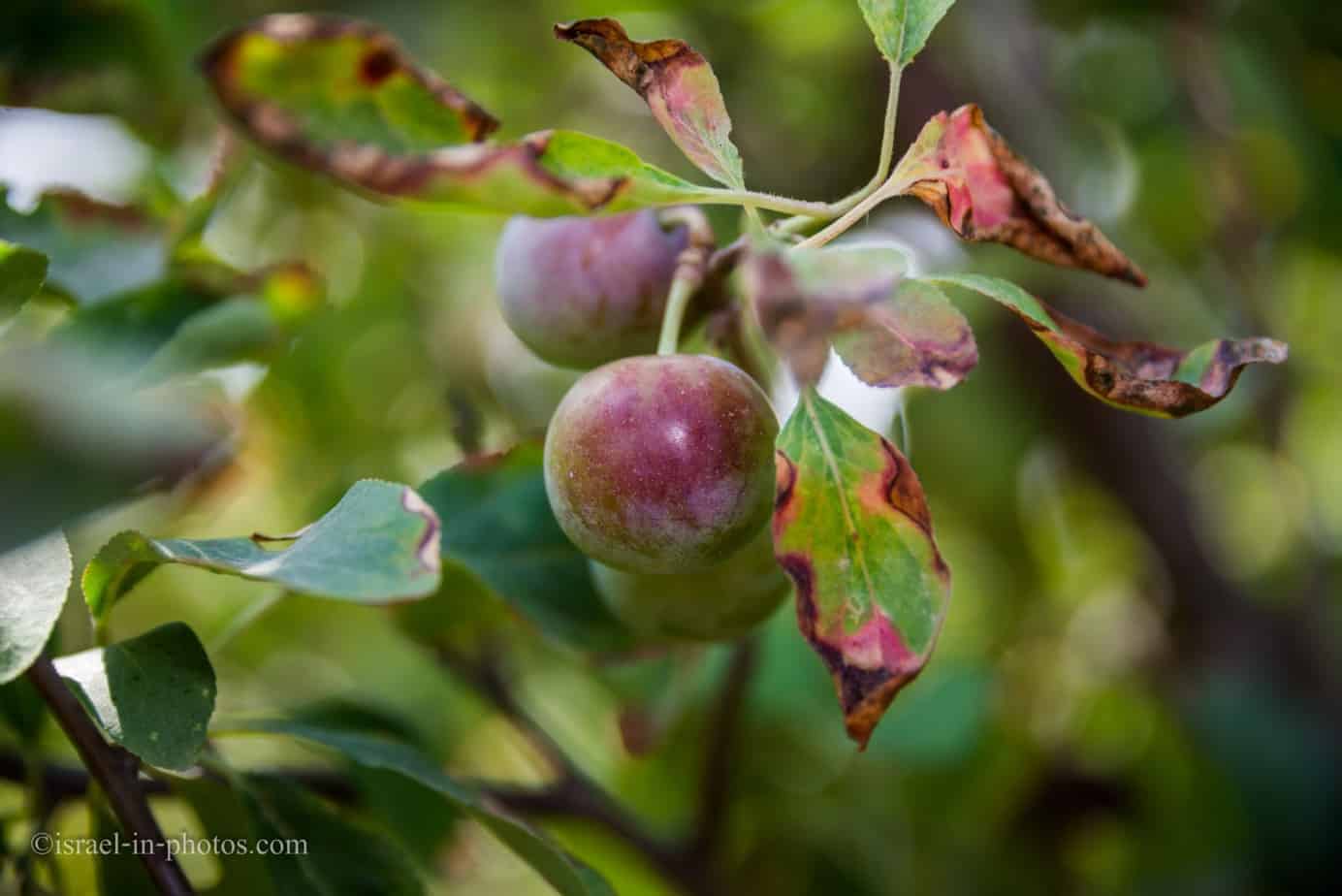 Those are not big plums. They are not much bigger than cherries. Here are several of them in my hand: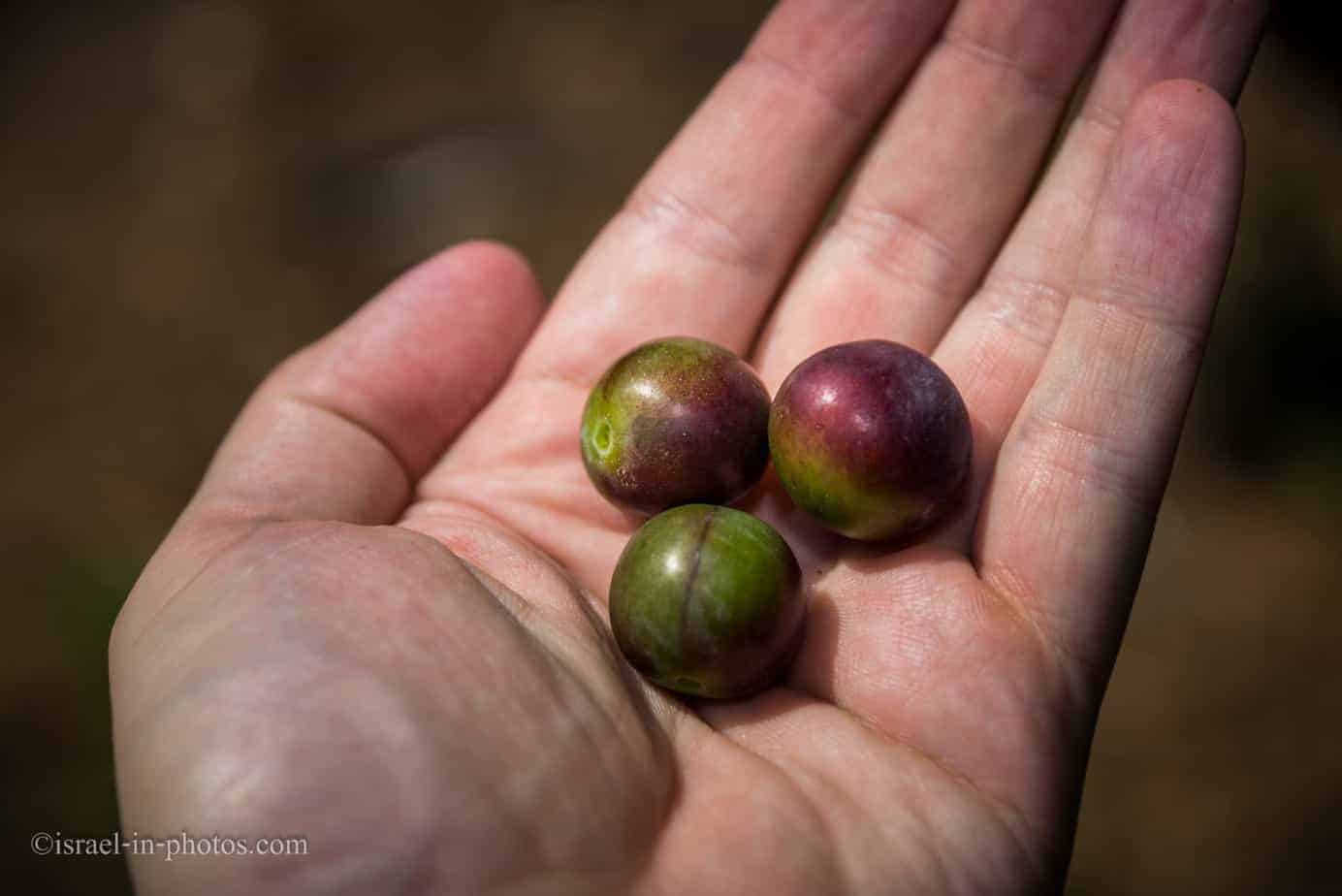 As I mentioned earlier, the winter was not cold enough, and there were few raspberries. For that reason, they planted Pitanga trees that like warm winters.
Thus in warmer winters, you will have plenty of Pitanga. This way, no matter whether the winter is cold or warm, you will have something to collect.
Hanging Strawberries
And the last fruit we went to collect and eat was strawberries.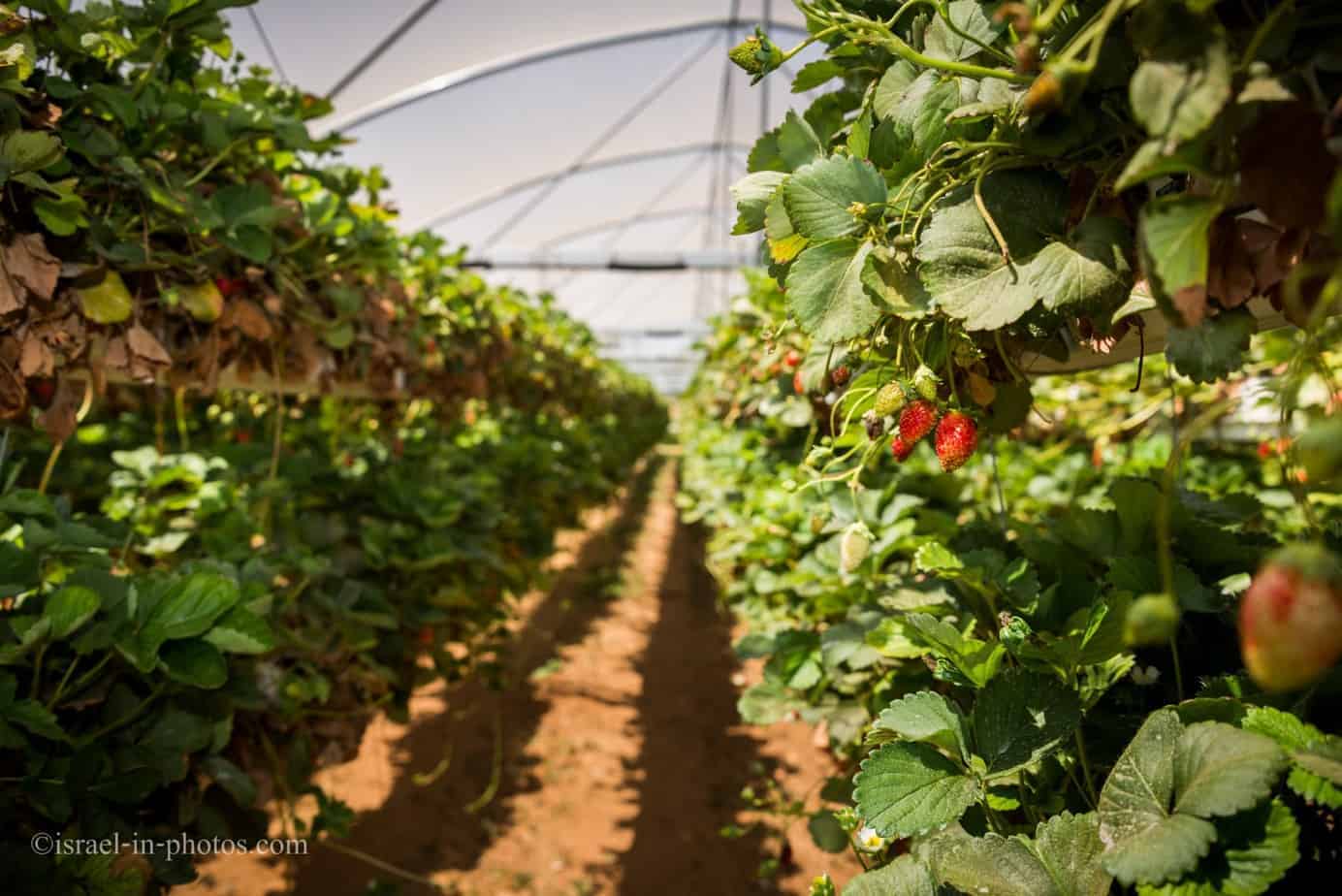 They grow strawberries in an unusual way. There are long rows of hanging plants. Such growing methods make collecting easier. But I wonder whether there are other reasons for this method of raising? (maybe inappropriate land).
Recently, I read that pesticide control becomes more effortless when growing in the air.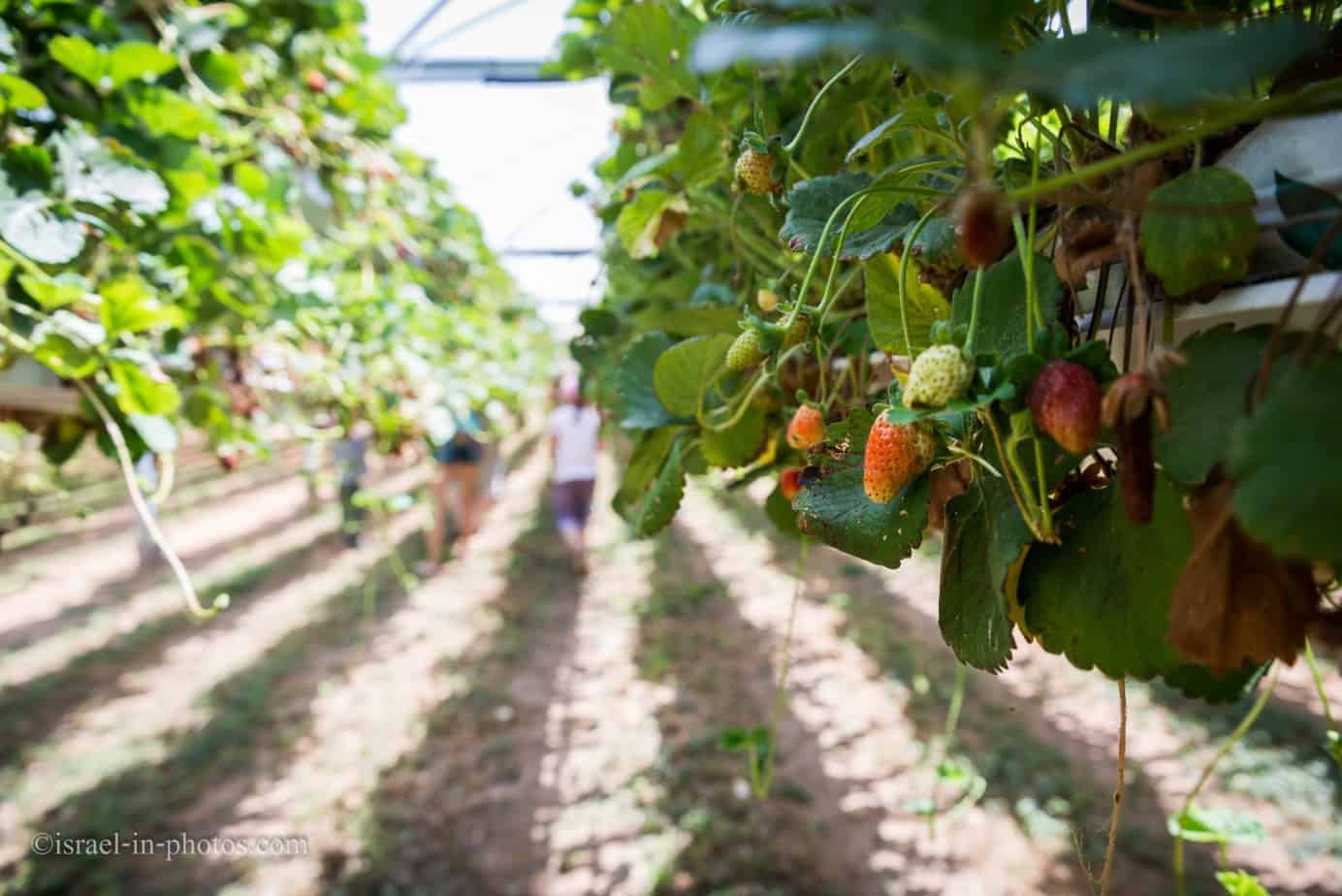 I saw one other place where they grow strawberries in the air. It is the Salad Trail. Moreover, they have even gone further and do not raise the strawberries in the soil. You can find additional details at the Salad Trail.
In the Sharon area, where most Israeli strawberries are grown, they are planted in the soil (the usual way). You can find impressions from our visit to Strawberry Picking at Hod Hasharon or The Strawberry and Flower.
Note: for a complete guide about strawberries, see Picking Strawberries – When, Where, and Comparison of Places.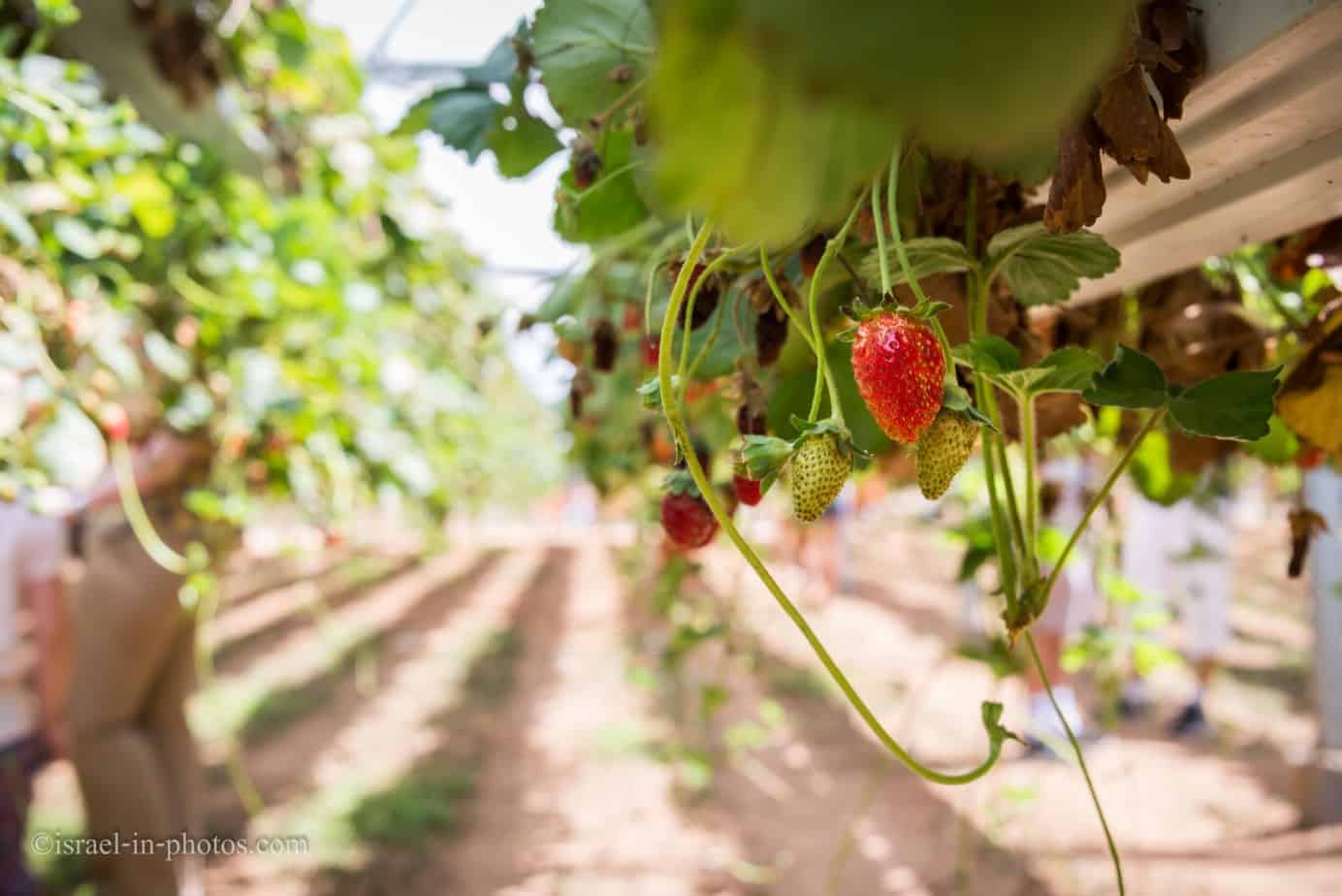 Interestingly, some strawberries are still green, others are ripe, and others are overripe. That means farmers who grow strawberries visit the same plants several times each season.
2018 Update
We revisited Agronen Raspberries at Gedera towards the end of May 2018, and there are plenty of black raspberries, mulberry, pitanga, and even some strawberries. The place got quite popular, and if you come during rush hour (around 10:00 – 11:00 on Saturday), there will be a long line at the entrance (it took us about 20 – 30 minutes to enter). Therefore, I would recommend either coming earlier or later in the day.
Agrotourism Attractions
You can find similar attractions in the Agrotourism category. And here are a selected few:
Mostly Raspberries
Flowers
Summary
Agronen Self-picking in Gedera is an excellent place, and it is pretty much what one would expect. If you are interested in self-picking a specific fruit, check before visiting since fruit availability is weather-dependent.
Have you visited Agronen Self-picking in Gedera? Tell us about your experience in the comments below.
That's all for today, and I'll see you in future travels!
Stay Tuned!
For similar attractions, check out Agrotourism.
Additional Resources
Here are several resources that I created to help travelers:
And if you have any questions then check out
Useful Information For Tourists To Israel
.  
Did not find what you were looking for? Leave a comment below, and I will do my best to answer your questions.