During the season, you can enjoy and pick many colorful flowers at the Buttercup Picking Festival in Be'er Tuvia. Let's begin exploring!
Offers:
Get 5% off for your next vacation at Isrotel.
Get 10% off for your next tour at Bein Harim with coupon code LEV10#12306.
When Does the Buttercup Picking Festival take place?
Buttercup flowers, also known as Ranunculus, usually bloom from the end of April until the end of May.
Map
Last Saturday, we visited Kedma Buttercup Picking Festival (official Facebook page). This festival is taking place in Be'er Tuvia as long as the flowers are blooming. Enter "Israel Tal, Be'er Tuvia" to Waze, and you will reach close enough. From there, you will see big signs directing you to the farm.
Map of the area:
We parked next to the field, and we saw the flower field.
Opening Hours
Usually during the weekends they are open 9:00 – 17:00.
Entrance Fee
Entrance costs: 40 NIS per family that wants to pick Buttercups (you receive scissors and a plastic can where you keep the flowers) and 20 NIS per family that does not want to pick flowers (to enjoy the view and take photographs). They accepted cash only.
See the official Facebook page for the updated opening hours and entrance fee. But before you skip to the official Facebook page, I would suggest reading my tips below (marked in bold).
At the Buttercup Picking Festival
There are many different Buttercups. The first rows have buttercups of mixed color, and then there were red, purple, yellow, white, and others.
On Saturdays, they usually open at 9:30, and I would recommend coming as early as you can. The later you come, the more people and the hotter it will be. This means you will have photographs of poorer quality (harsh sunlight and no clear horizons), and it will be hot not only to you but to the flowers as well. It will shorten the lifespan of the picked Buttercups.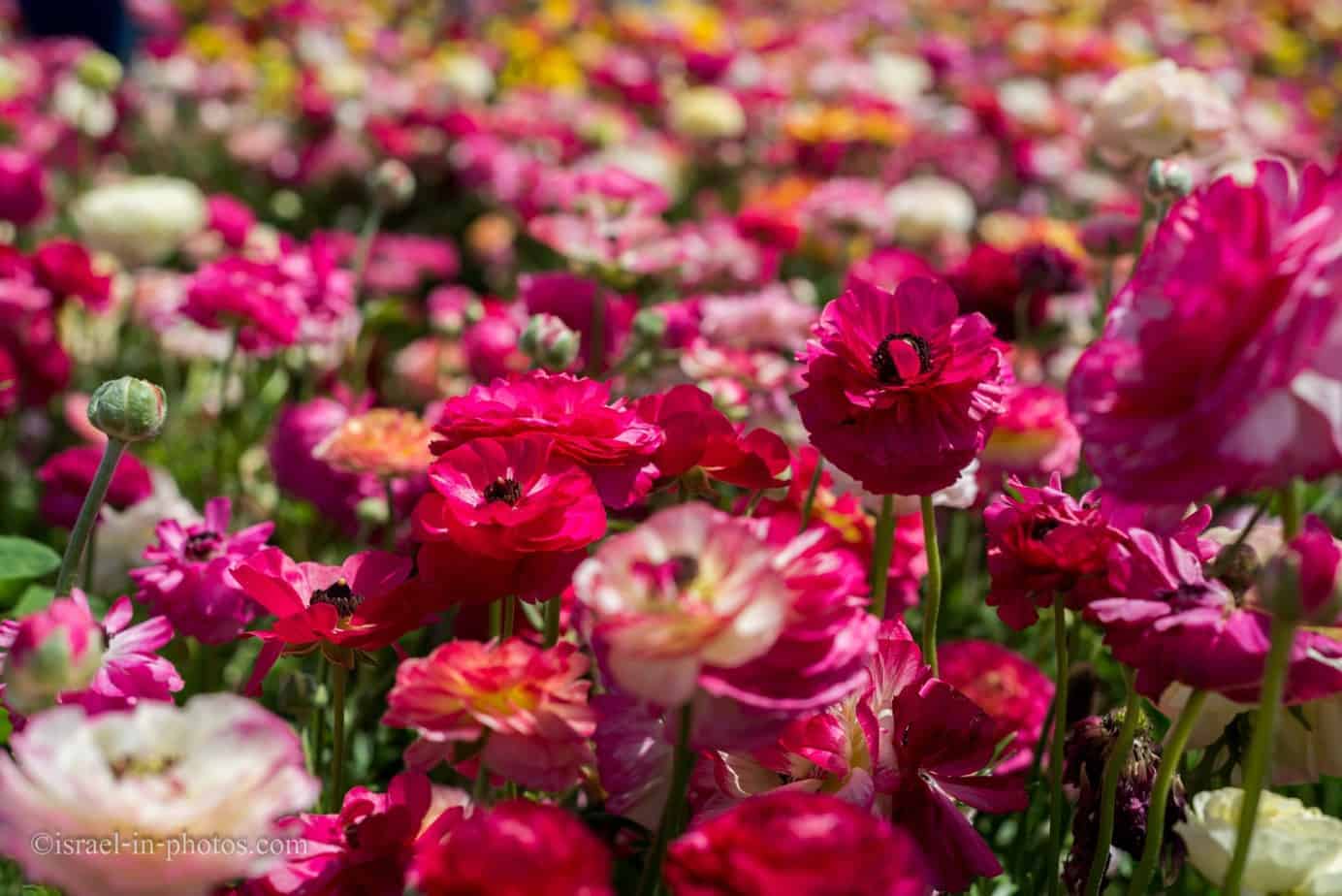 One important thing that I learned after this visit is that it is hot for the picked Buttercup. Thus I would recommend taking photos and just before leaving pick the flowers. And next to the entrance to the field, you can find water. Add water to the plastic jar, and this way, the flowers will be without water for only a short period of time. Alternatively, you can add some water to the plastic jar as you enter.
And here are several photos of the flowers: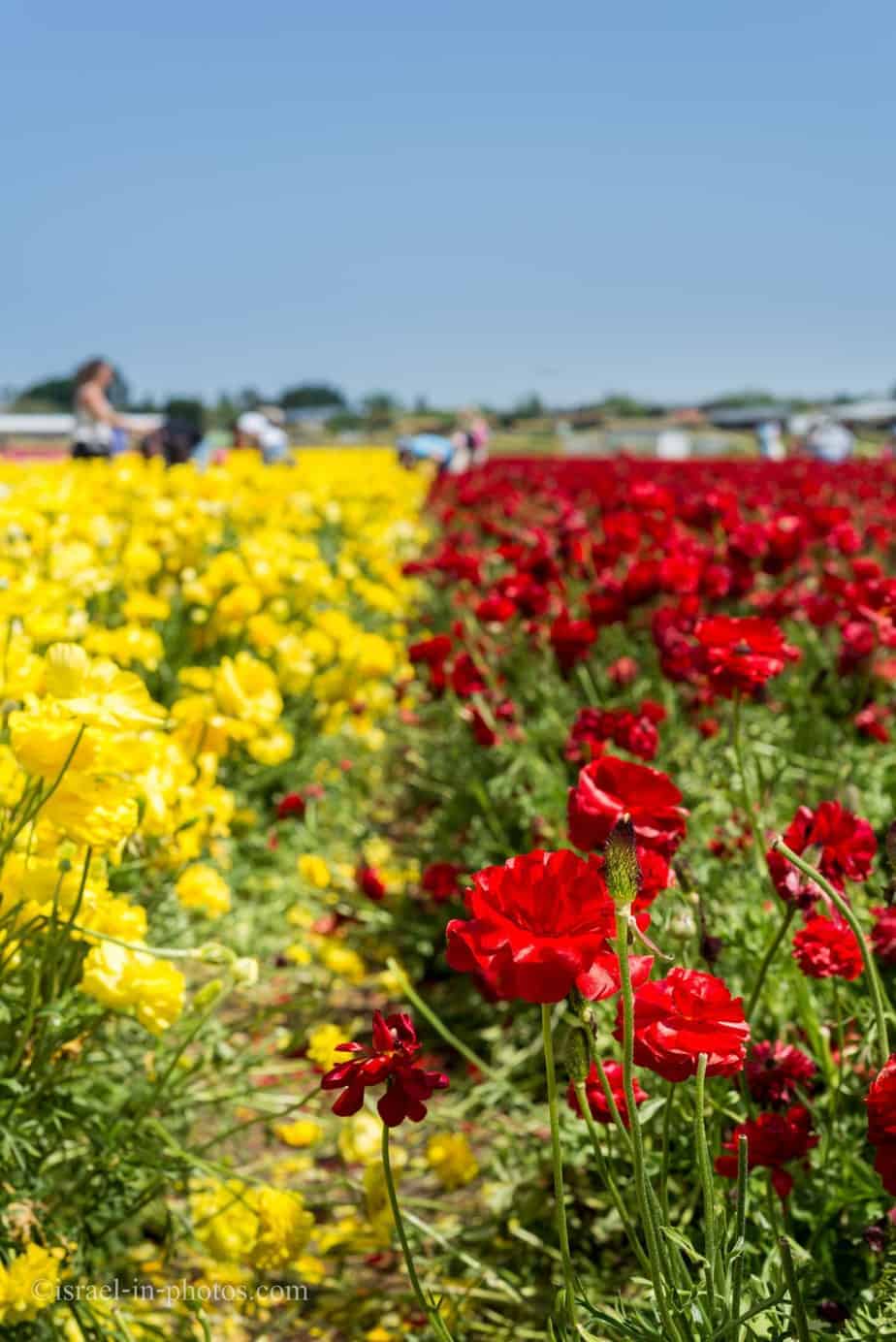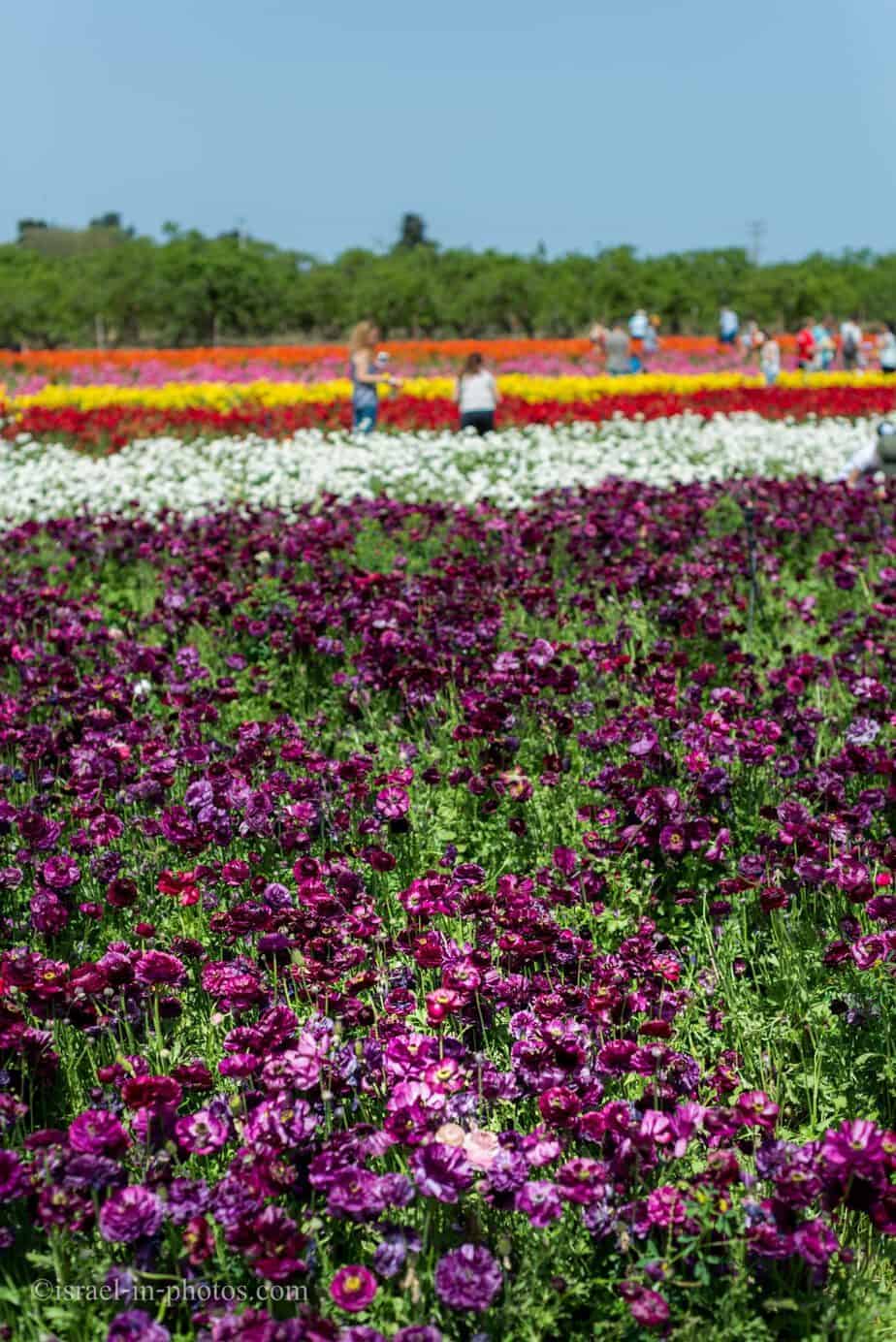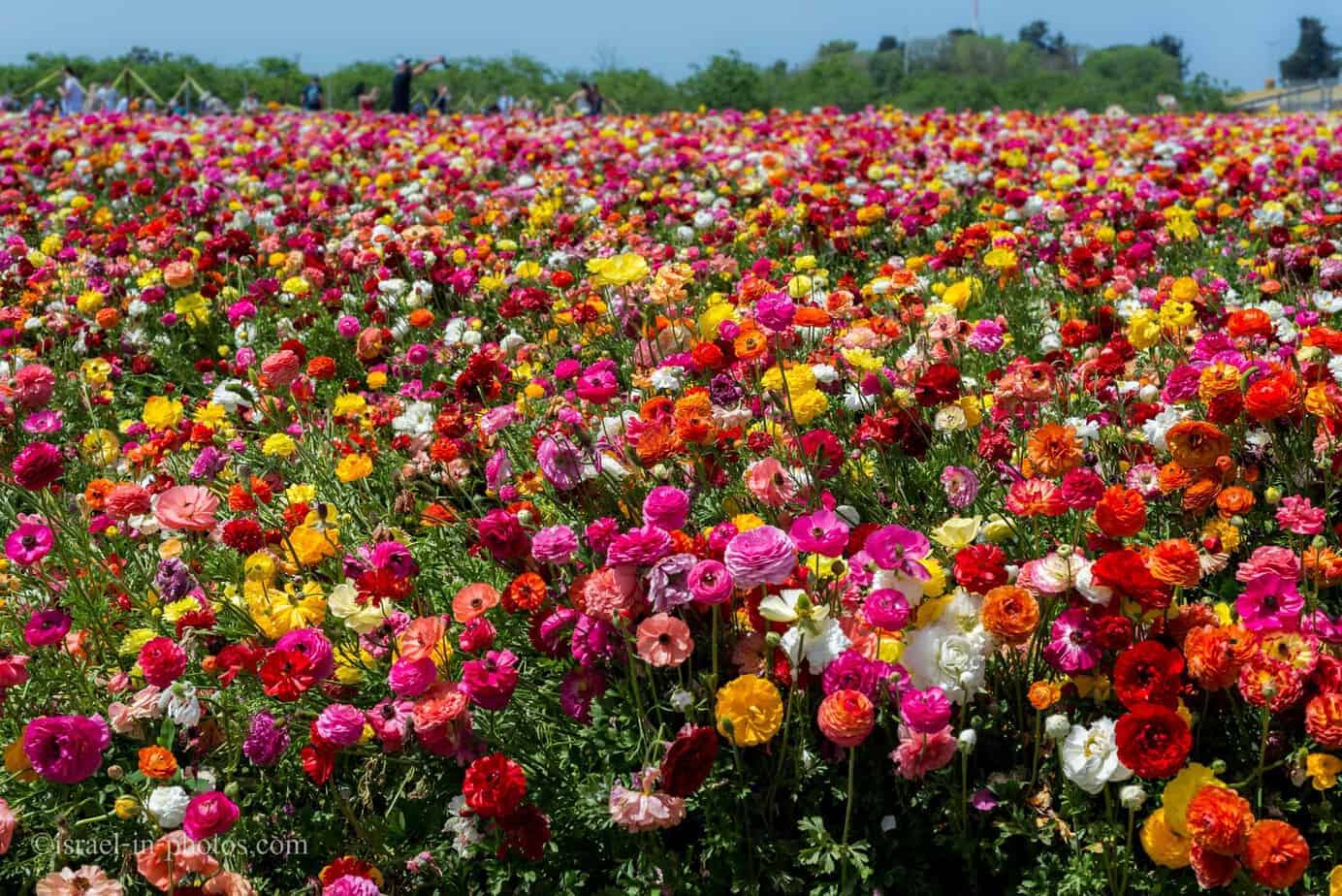 Summary
Since it got sweltering, it was not a long visit (do not forget water and sunscreen). We spent there a little more than one hour.
Overall we enjoyed our visit to Buttercup Picking Festival. It was fun not only for adults but for children as well. My daughter had fun while preparing her own bouquet. Moreover, 40 NIS is cheaper than buying flowers at a florist. Thus, if you are in the area, I would definitely recommend it.
Note: if you are in the area and love flowers, check out Hibiscus Farm. And if you want to pick buttercups, then see The Strawberry and Flower at Ramot HaShavim.
Stay Tuned!
For similar events see Agrotourism category.
Additional Resources
Here are several resources that I created to help travelers:
And if you have any questions then check out
Useful Information For Tourists To Israel
.  
Did not find what you were looking for? Email me at
hi@israel-in-photos.com
, and I will do my best to answer your questions.