Meshek haPark is an ecological agricultural farm in Herzliya that offers self-picking and other attractions for families.
Map
Meshek haPark is located in Herzliya, north of Herzliya Park. The entrance is from Jabotinski Street (when driving to the south), and it is located a little to the north of the intersection of Jabotinski and Alterman Streets.
Directions for drivers: Link to Waze and Link to Google Maps
Directions for public transport: Link to Moovit
Interactive map of the area:
Offers:
Hotels, hostels, and apartments in this area:
Near the entrance, you can find a big free dirt parking.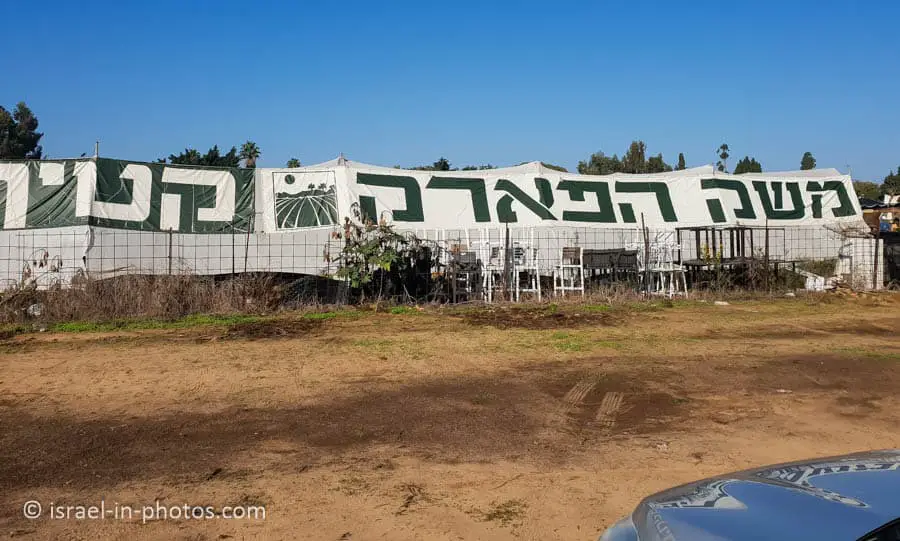 Opening Hours
Tuesday: 15:00 – 18:30
Friday and Saturday: 09:00 – 13:00
Entrance Fee
Saturday: 50 NIS per person.
Other days: 40 NIS per person.
Children under the age of 2 enter for free.
Note: opening hours and ticket prices were updated in February 2023. In any case, recheck the official site before visiting.
Contact Information
WhatsApp: 054-7180810
Email: meshekhapark@gmail.com
Website: meshekhapark.co.il
Facebook: facebook.com/meshekhapark/
Before Visiting
I suggest making several checks before visiting. First, check what is currently available for self-picking and at what times. We visited at the end of November and picked raspberries. But since there were not many fruits, they said that raspberries are guaranteed only till 10:00.
Also, check if there are any planned events. And lastly, consider pre-booking tickets. I heard that on Saturdays, they might run out of tickets.
As you can see from the following sign, there was a circus show, musical workshop, and other events during our Saturday visit.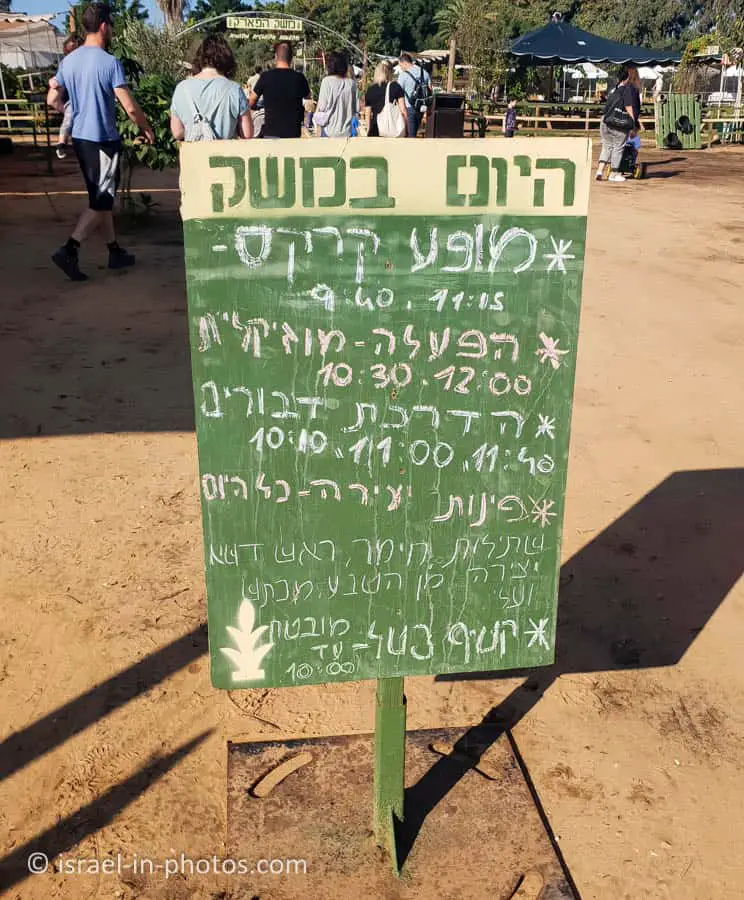 We entered the farm a little before 9:00 and were among the first visitors.
The place is not big, but there are different complexes with various activities for kids.
Self-picking Raspberries
Since the raspberries were guaranteed till 10:00, we started with self-picking.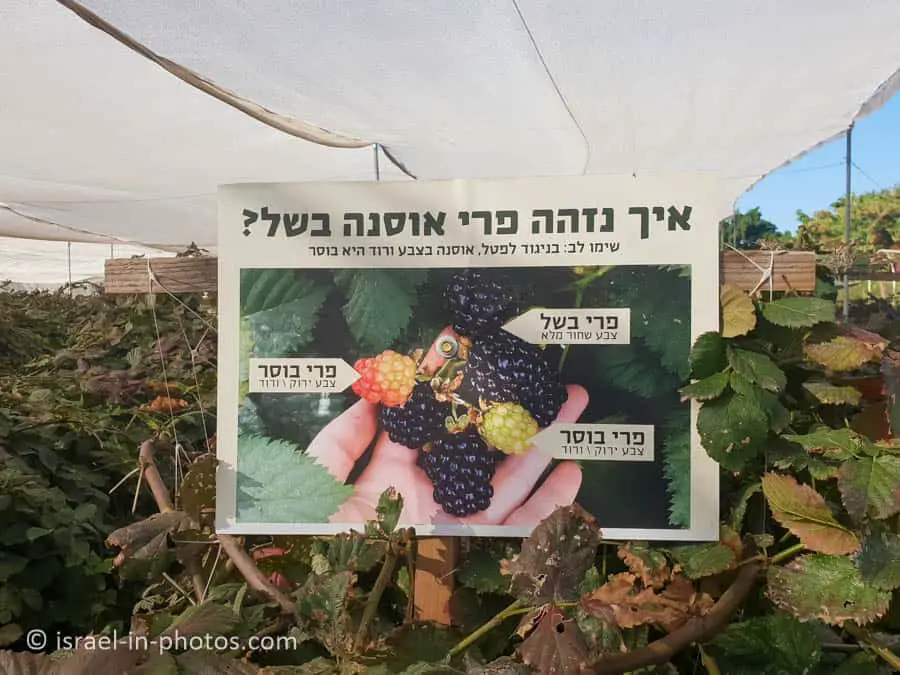 The self-picking area is not big, and you can not compare it to a place like Agronen Self-picking in Gedera. But remember that self-picking is only one of many attractions this farm offers.
Playground Area
In the playground area, you can find various games – small games like tic tac toe and bigger games like mini soccer. An additional activity (preparing orange juice from oranges) was offered at extra pay.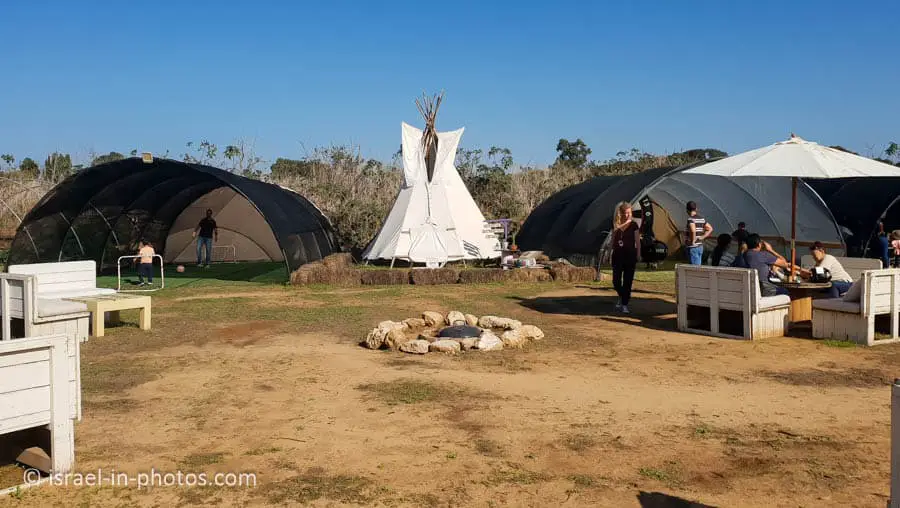 In this complex, you can find sitting places and a food truck. We were not impressed with the food options, so we did not purchase anything.
Circus Show
The circus show lasted a little more than half an hour. And it was a lovely one-person performance.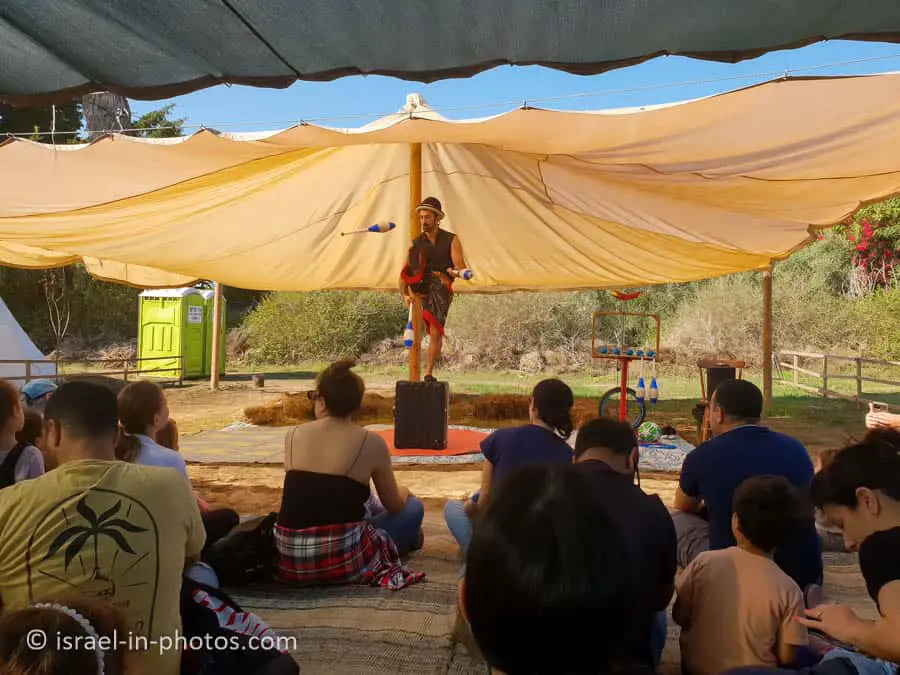 Additional Activities
After the circus, we joined the 10:30 musical workshop. It mainly consisted of kids playing on objects that mention drums.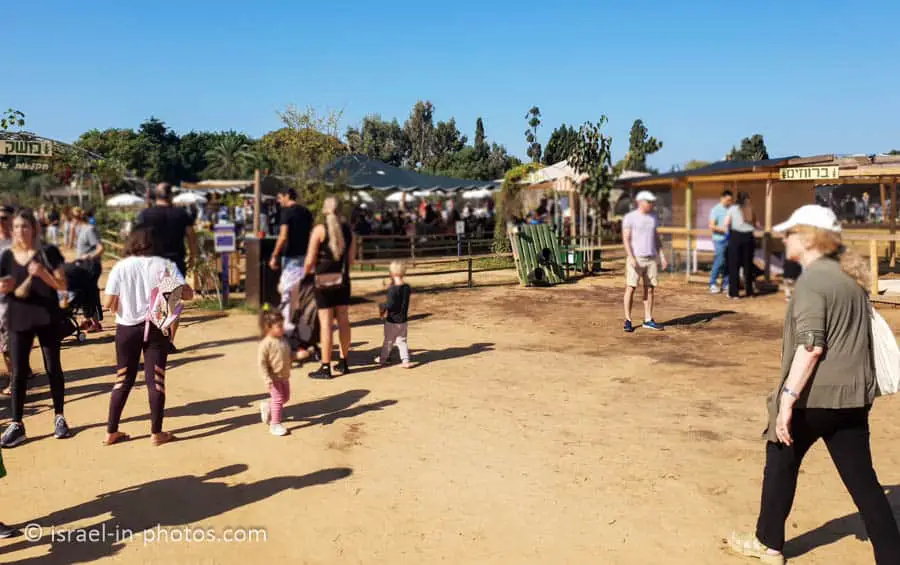 Around noon, after additional activities, we left the farm.
Agrotourism Attractions
You can find similar attractions in the Agrotourism category. And here are a selected few:
Mostly Raspberries
Flowers
Summary
The visit to Meshek haPark was a lovely experience, and the kids loved it. There are various attractions, and you can easily spend a half day with the family. The only downside is the entrance fee, especially for big families. But I did not see any coupons online.
Have you visited Meshek haPark? Tell us about your experience in the comments below.
That's all for today, and I'll see you in future travels!
Stay Tuned!
Additional Resources
Here are several resources that I created to help travelers:
And if you have any questions then check out
Useful Information For Tourists To Israel
.  
Did not find what you were looking for? Leave a comment below, and I will do my best to answer your questions.