My wife and I started a new tradition. Usually, on Friday mornings, when we have the morning to ourselves, we explore the streets of Tel Aviv. I will call this series Tel Aviv Walks, and today you will see the first post.
Map of the area:

As you can see we started Tel Aviv Walks by parking on HaRakevet Street and these are the skyscrapers around Rothschild Blvd: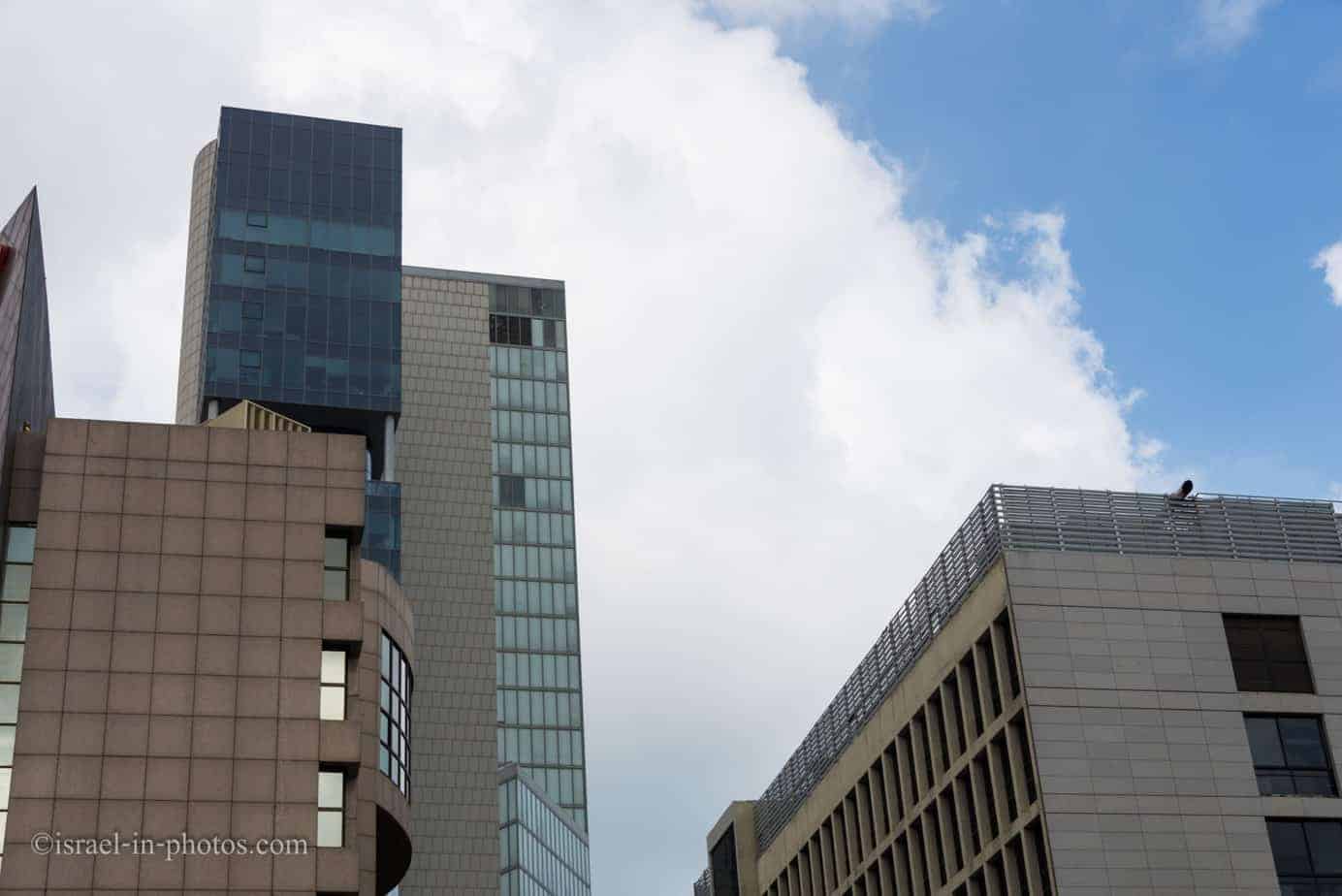 Did you know there is an old Synagogue there: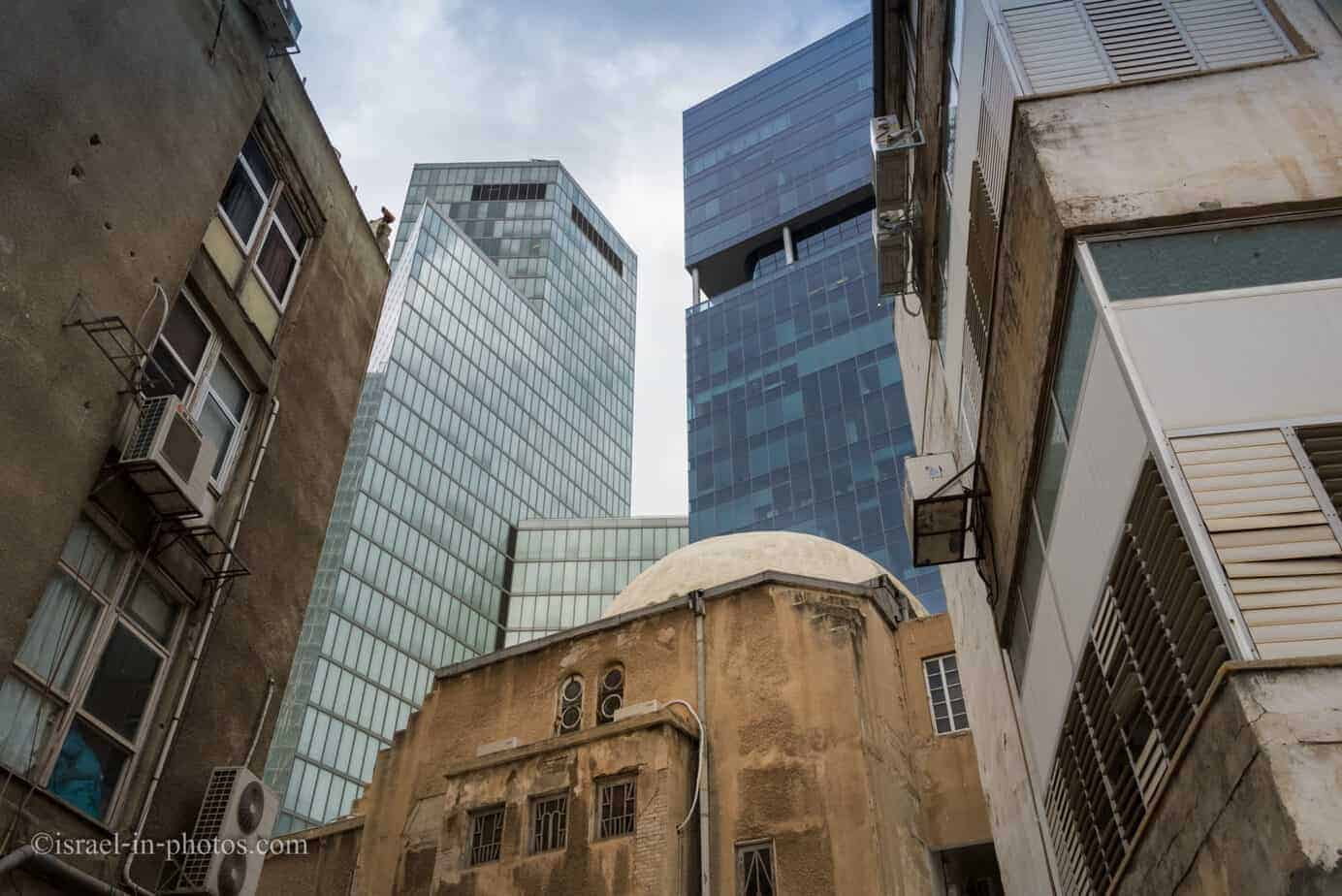 Though it looks tiny next to the skyscrapers, it's actually three floors high. It's an active synagogue and you can get married there.
Russian Embassy House
In the foreground, you can see the former Russian Embassy House: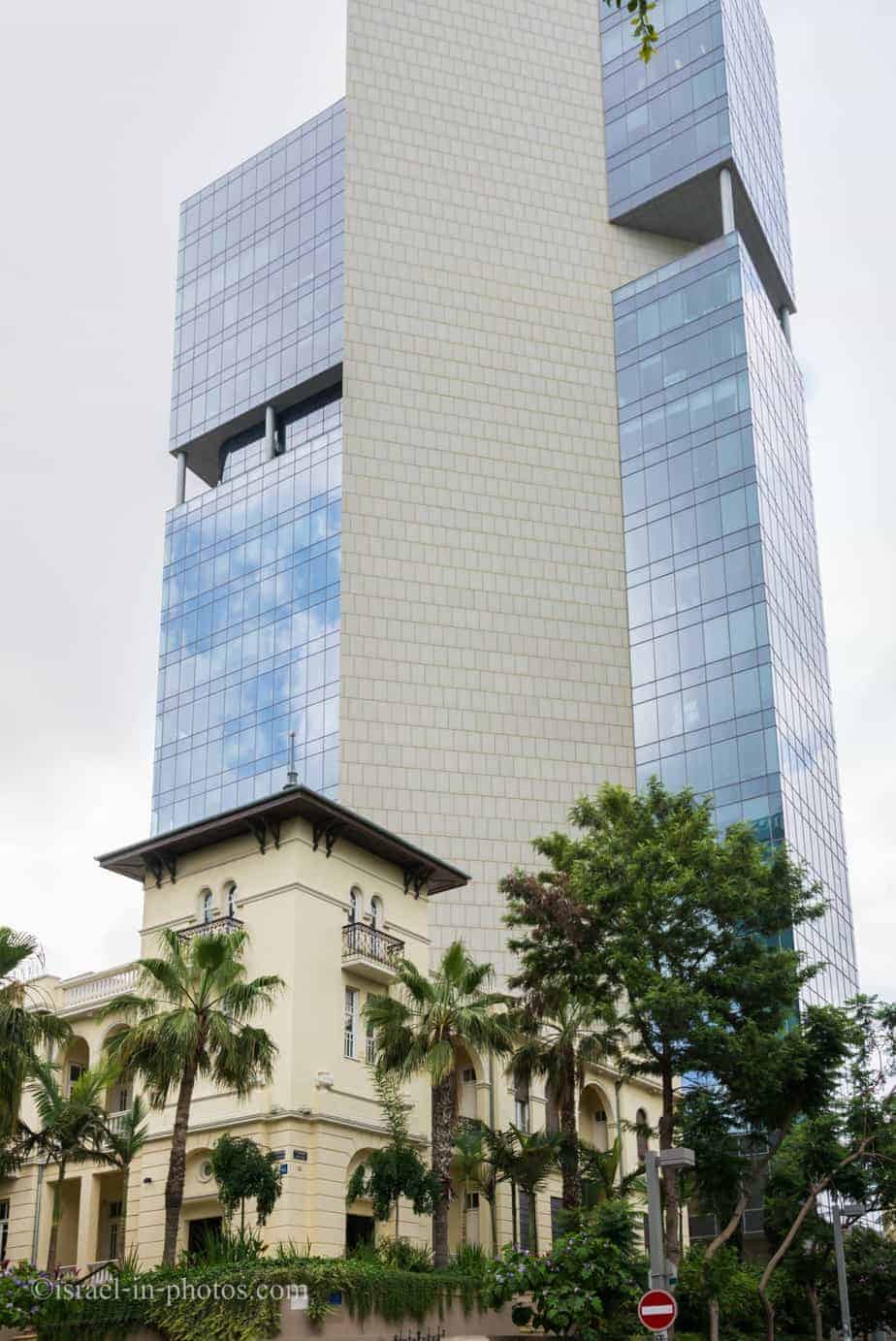 Here is what Haaretz say about Russian Embassy House:
When the State of Israel was founded, the place became the Embassy of the Soviet Union, which, compared to the massive slab of a building on Hayarkon Street that is the current U.S. Embassy, should make the Americans rather jealous. But in 1953, members of Lehi, the militant Zionist group, threw a bomb at the embassy to protest the persecution of Soviet Jewry. Unsurprisingly, diplomatic relations deteriorated as a result because the Soviet Union suspected that the Israeli government was also behind the attack.
In 1995, the property was bought by the developer Akirov, who was permitted to build the 26-story Elrov Tower behind the house in exchange for renovating it, a model of development/restoration that has been successfully employed elsewhere across the city.
Until 2006, the venerable property, shrouded in tropical foliage, played a role in the development of art in Israel, serving as the offices, showroom and auction house of Sotheby's. It was subsequently sold to philanthropists and renamed the Heseg House; it now hosts a variety of charitable events.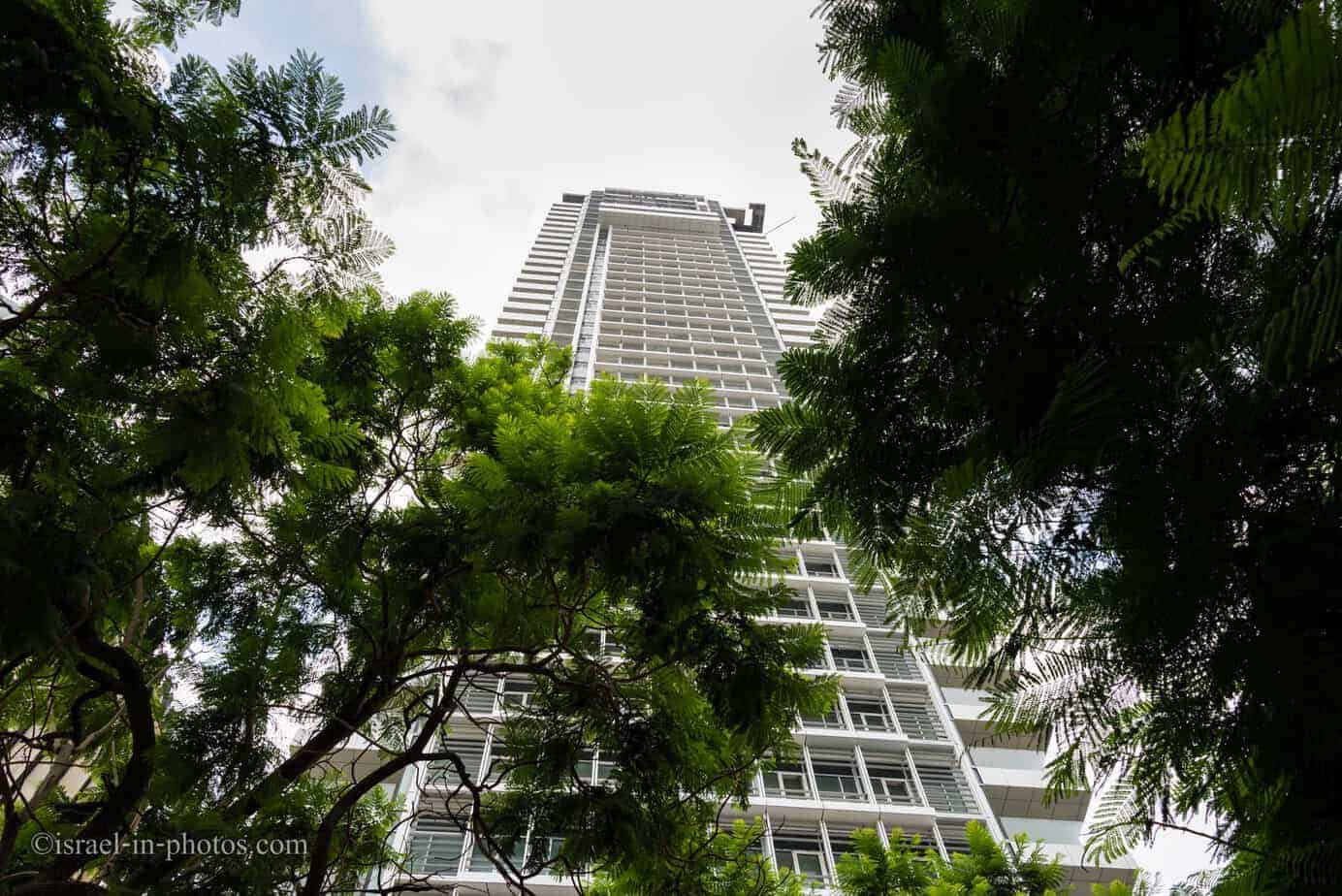 Walking along Allenby Street
Pipes: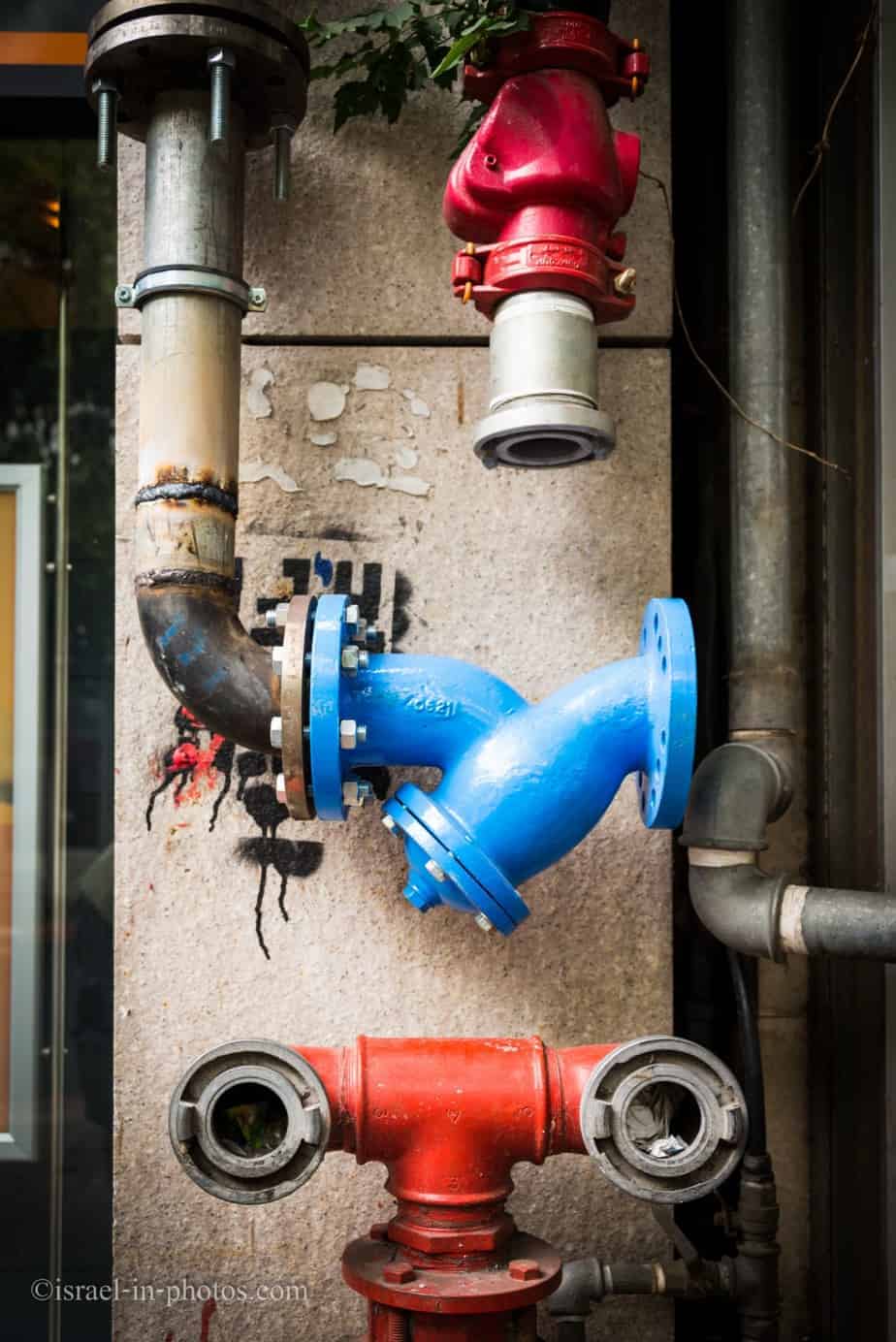 While walking on Allenby Street I saw this balcony: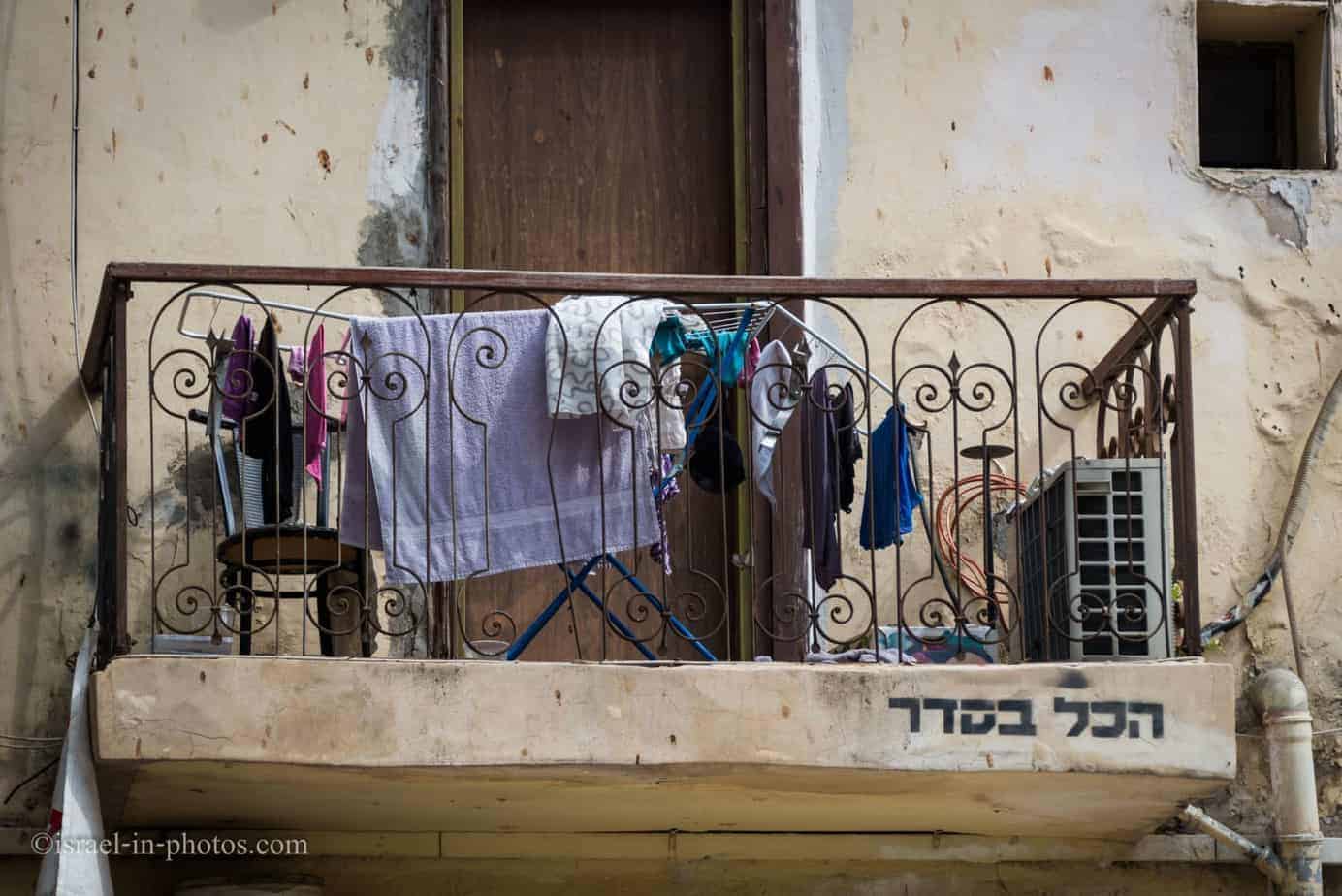 The Hebrew writing in the bottom right corner says: "Everything is OK".
Further ahead on Allenby you can see the Moshav Zekenim (it means seat of the old folks) synagogue: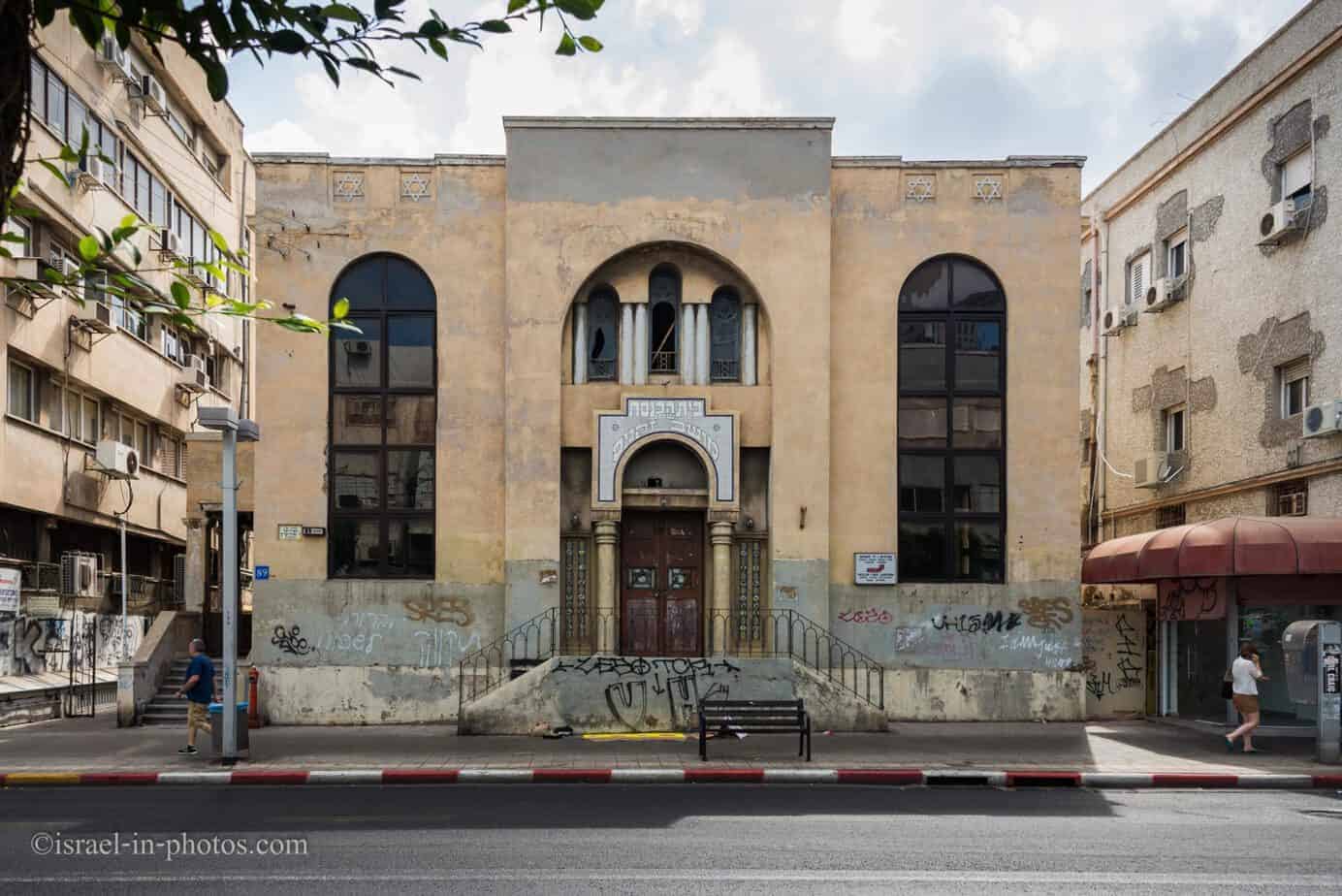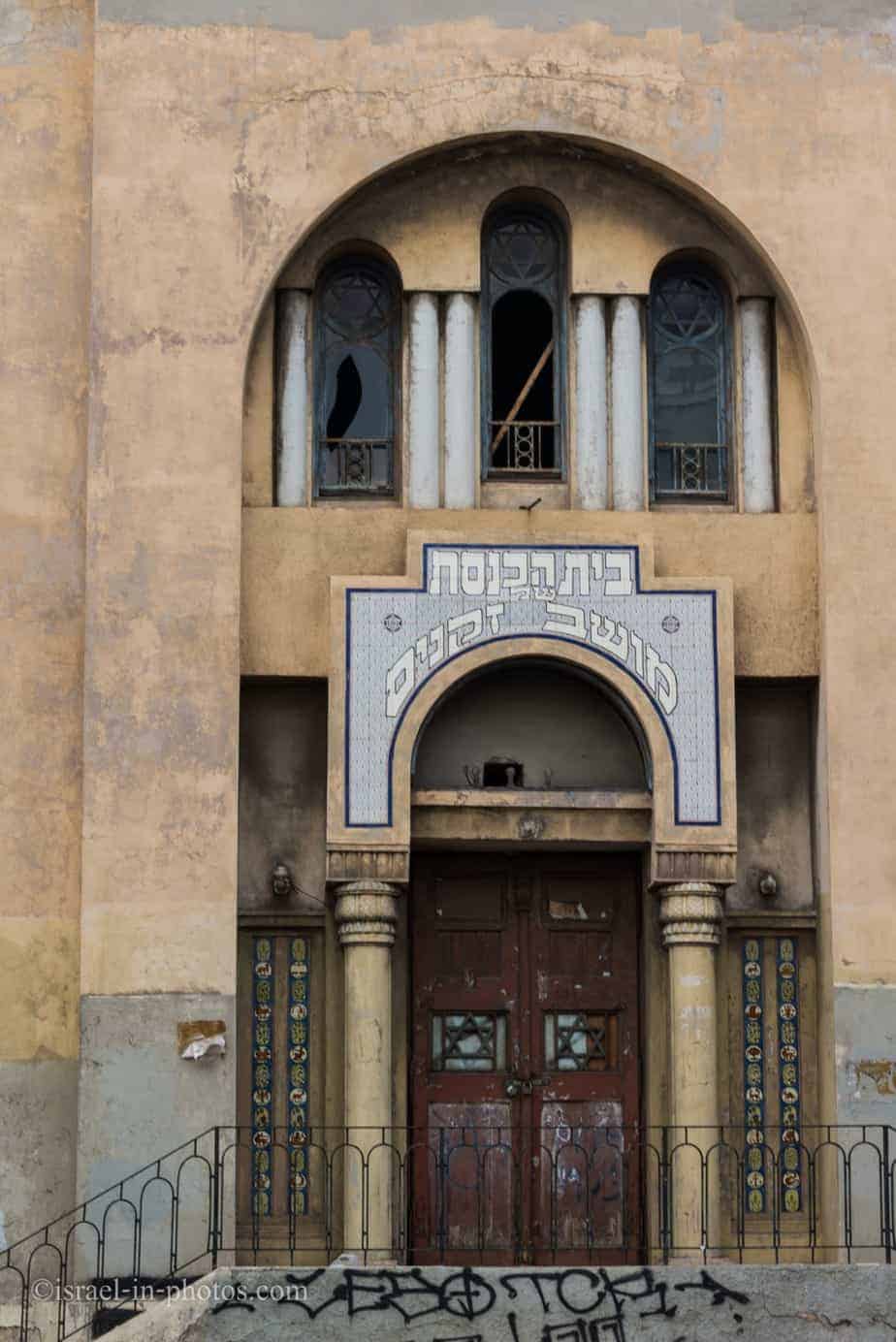 Did you know that Tel Aviv was declared as world's best gay travel destination? Yep, annual parades became a tradition and you will find many LGBT flags around the city. Here is one of them: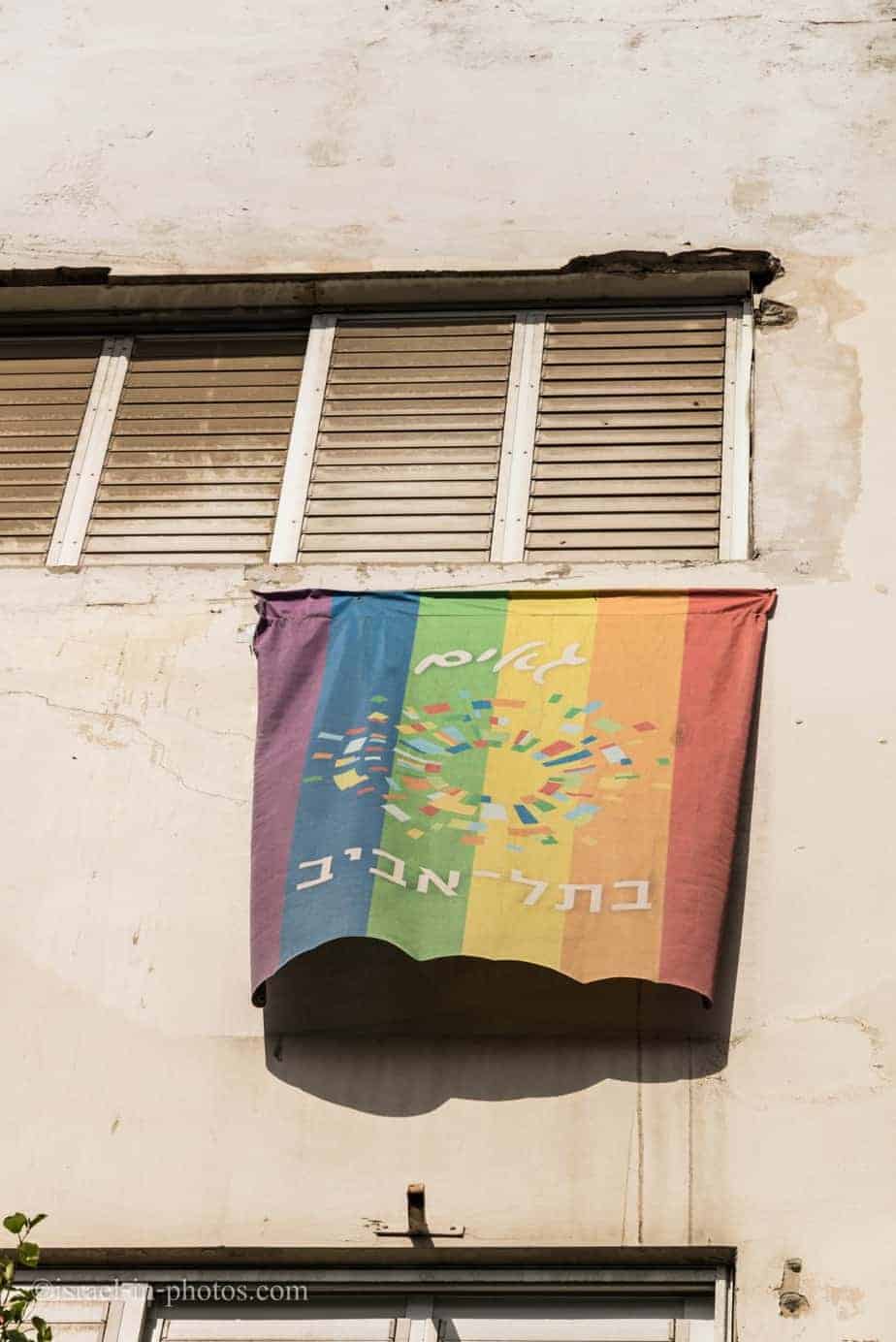 A taxi: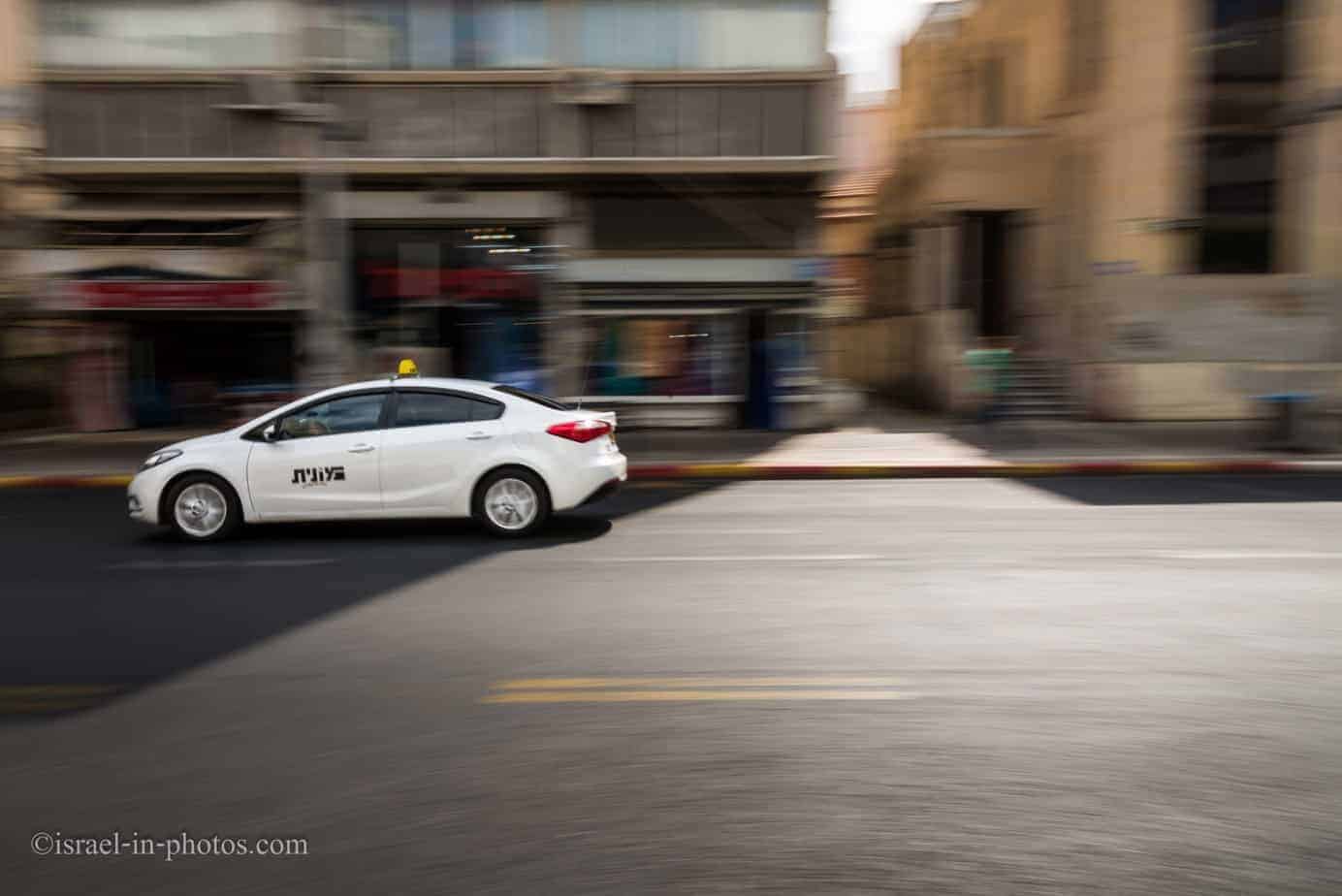 There is no master plan, each house is built in a different style: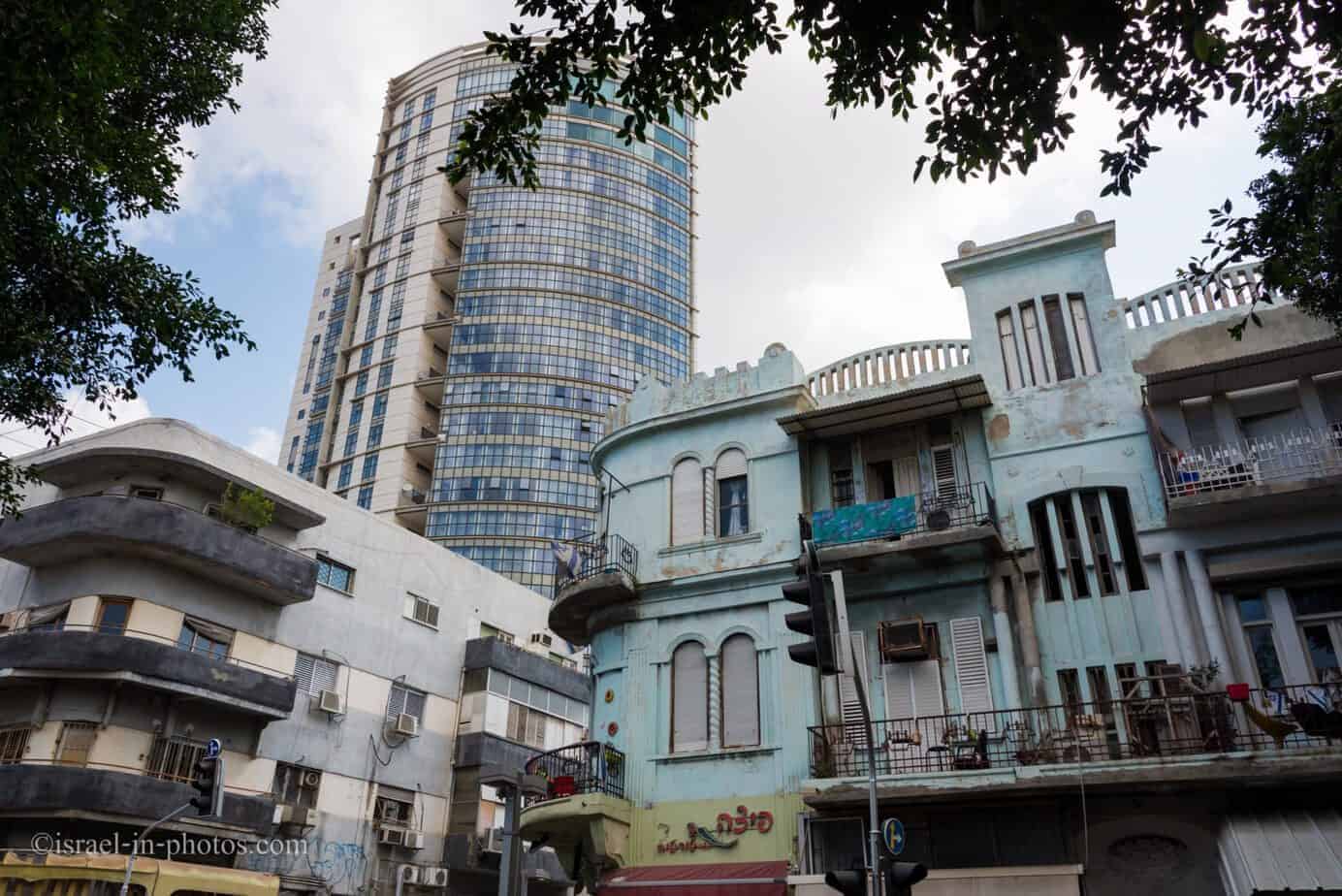 On this panorama of Magen David Square, you can see the entrance to Nachalat Binyamin Market (on the left) and entrance to Carmel Market (in the middle).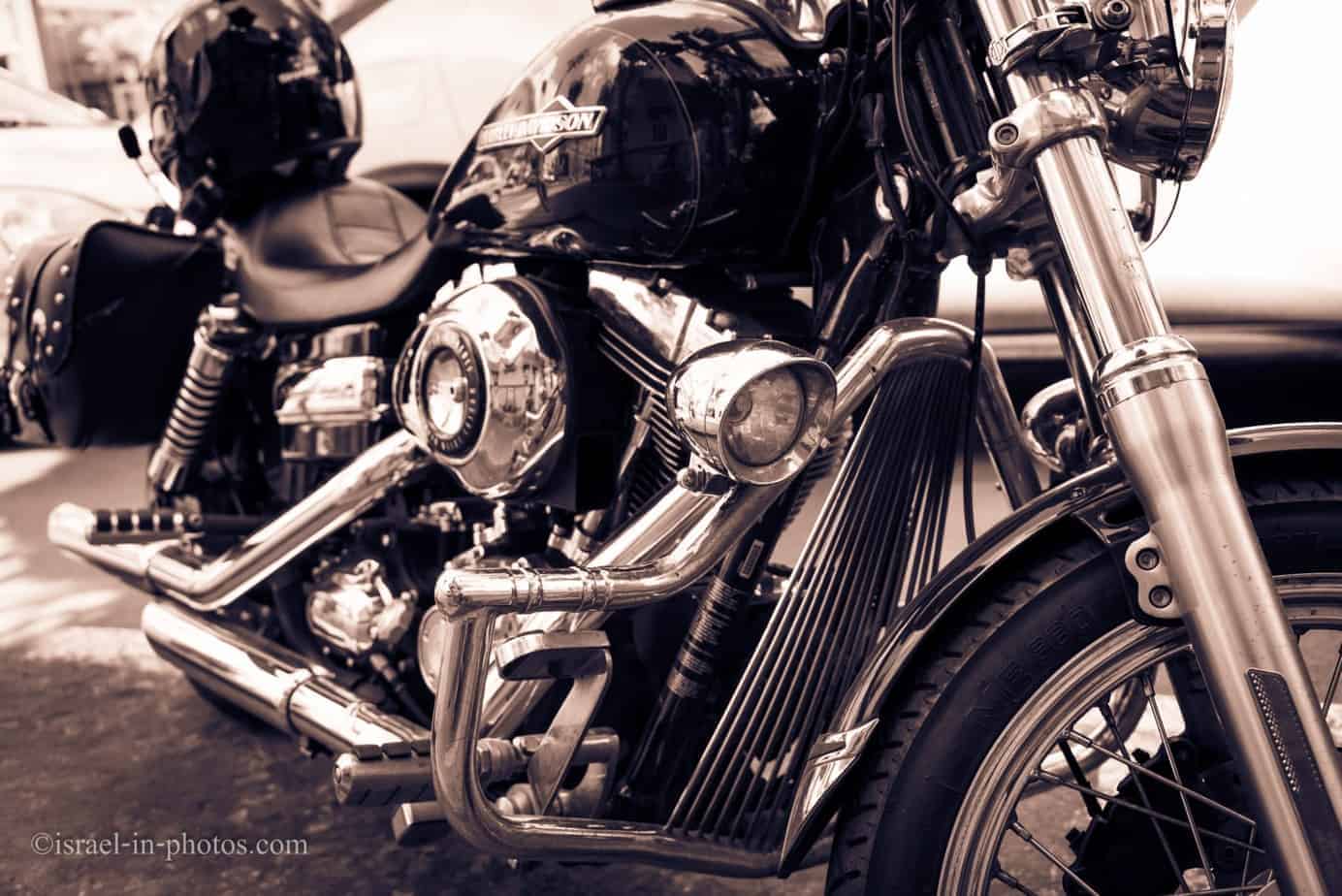 WTF? A sheep and a wolf in a car on top of clothing store: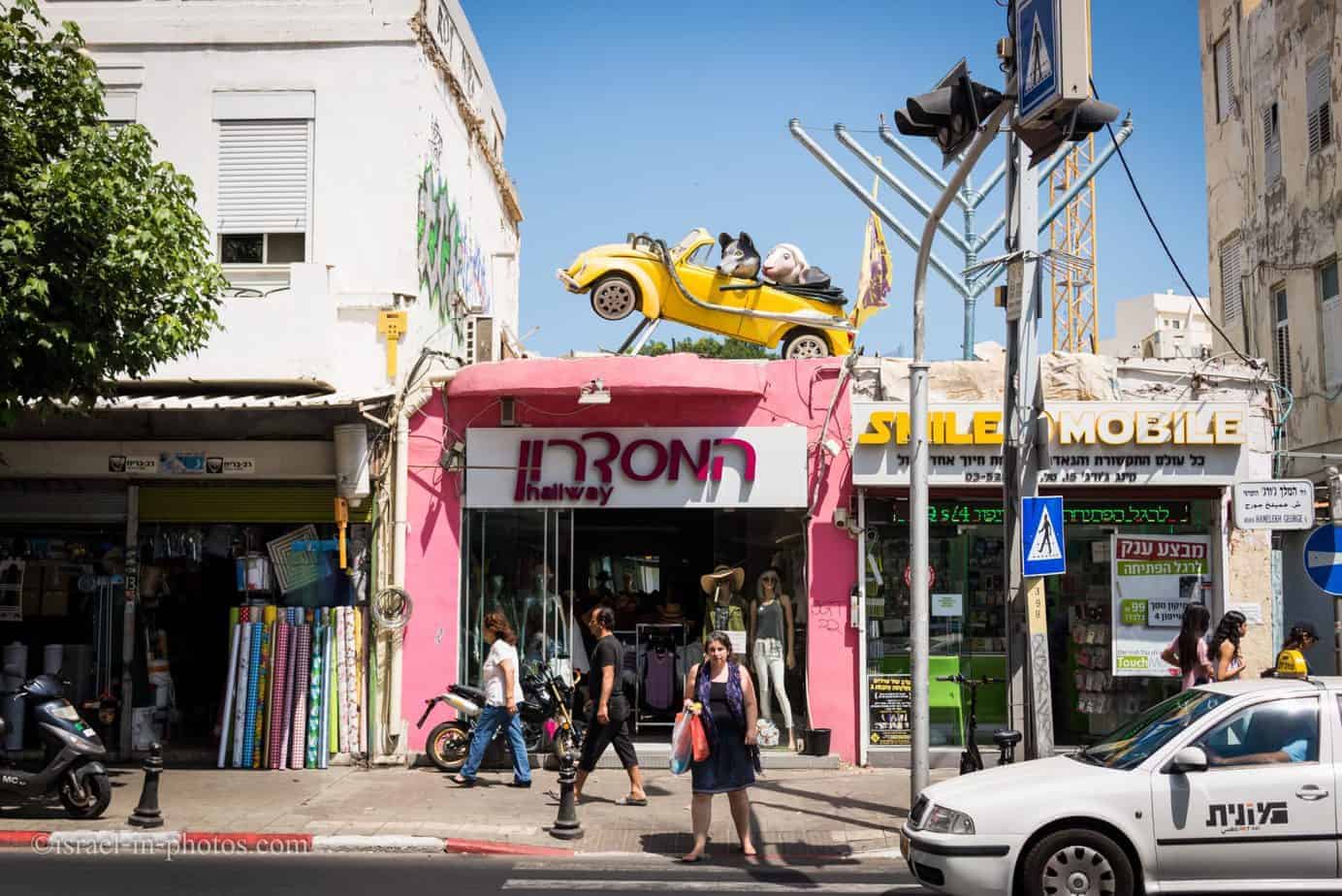 Second Hand Book Stores
There are many bookstores in this area of Tel Aviv. The interesting thing is that most of these books are second hand. You can find various old and interesting ones.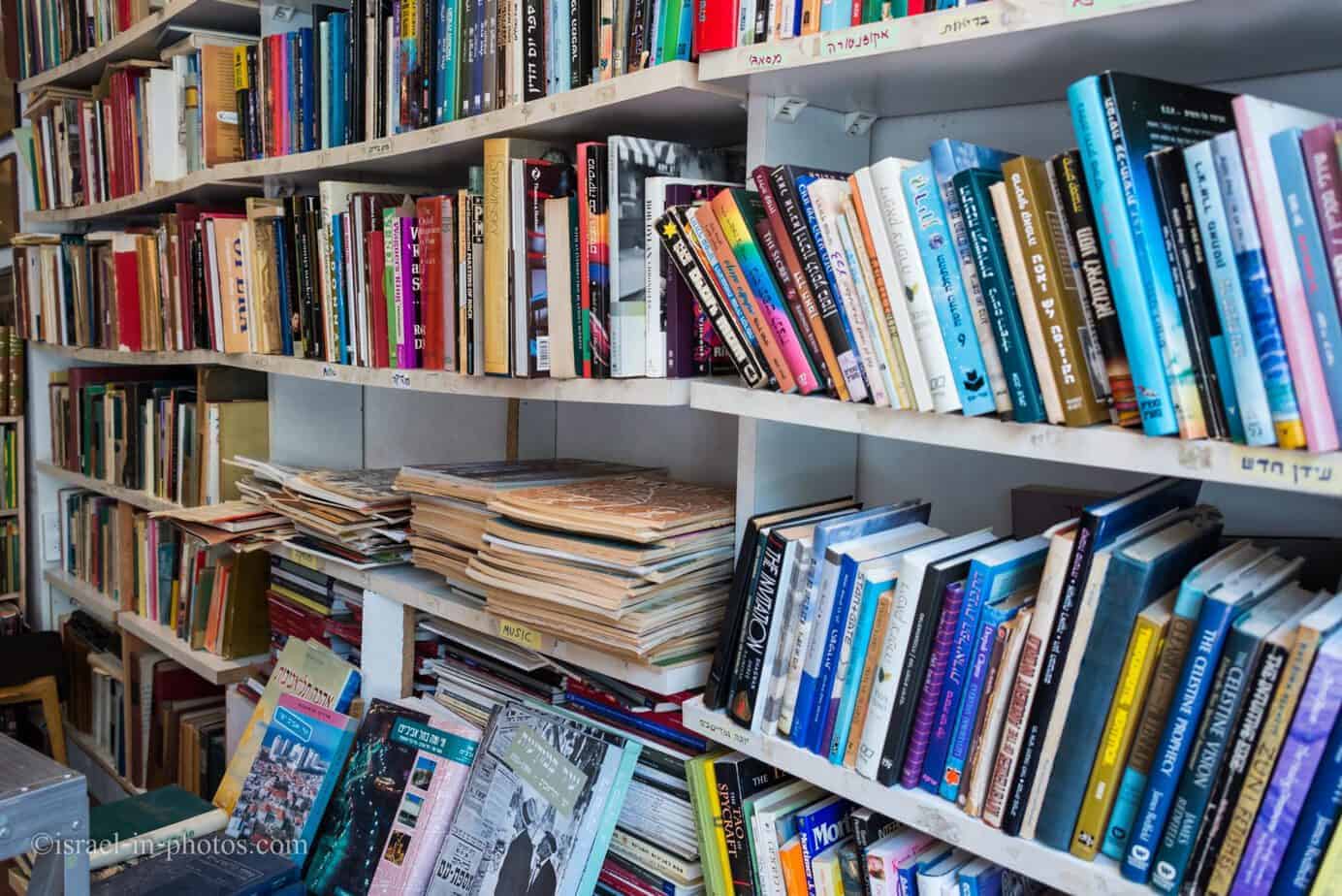 This bookstore has a coffee shop in the back. You can eat a sandwich and read a book.


This photo shows that people are not very good at predicting the future. The painter drew futuristic robots but didn't think that thin computer screens would be available.


While walking in Tel Aviv, you will notice that the city is going through a renovation process. The renovation is slow but constant.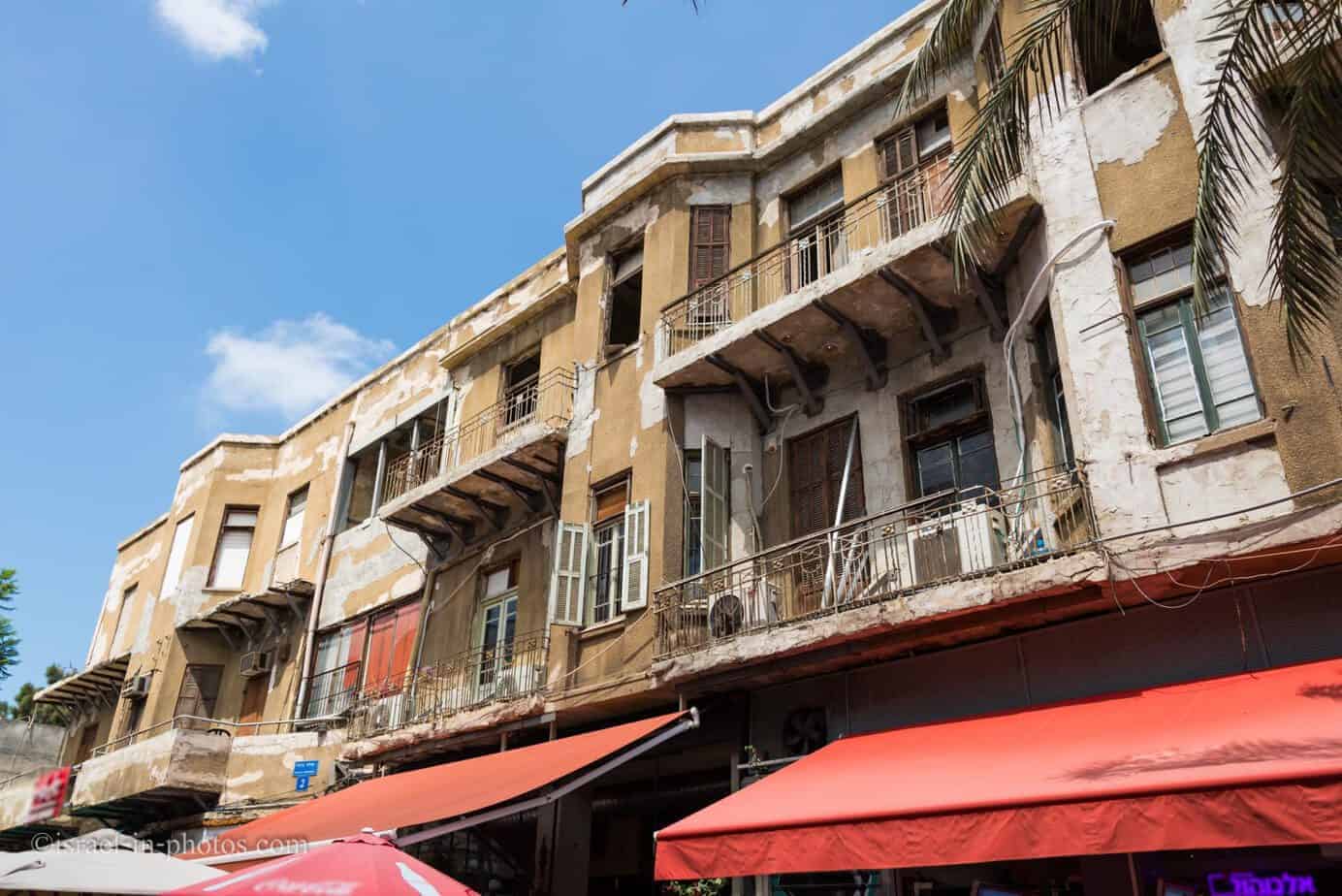 While walking back on Allenby Street we saw in one of the yards this small books sign. We decided to enter.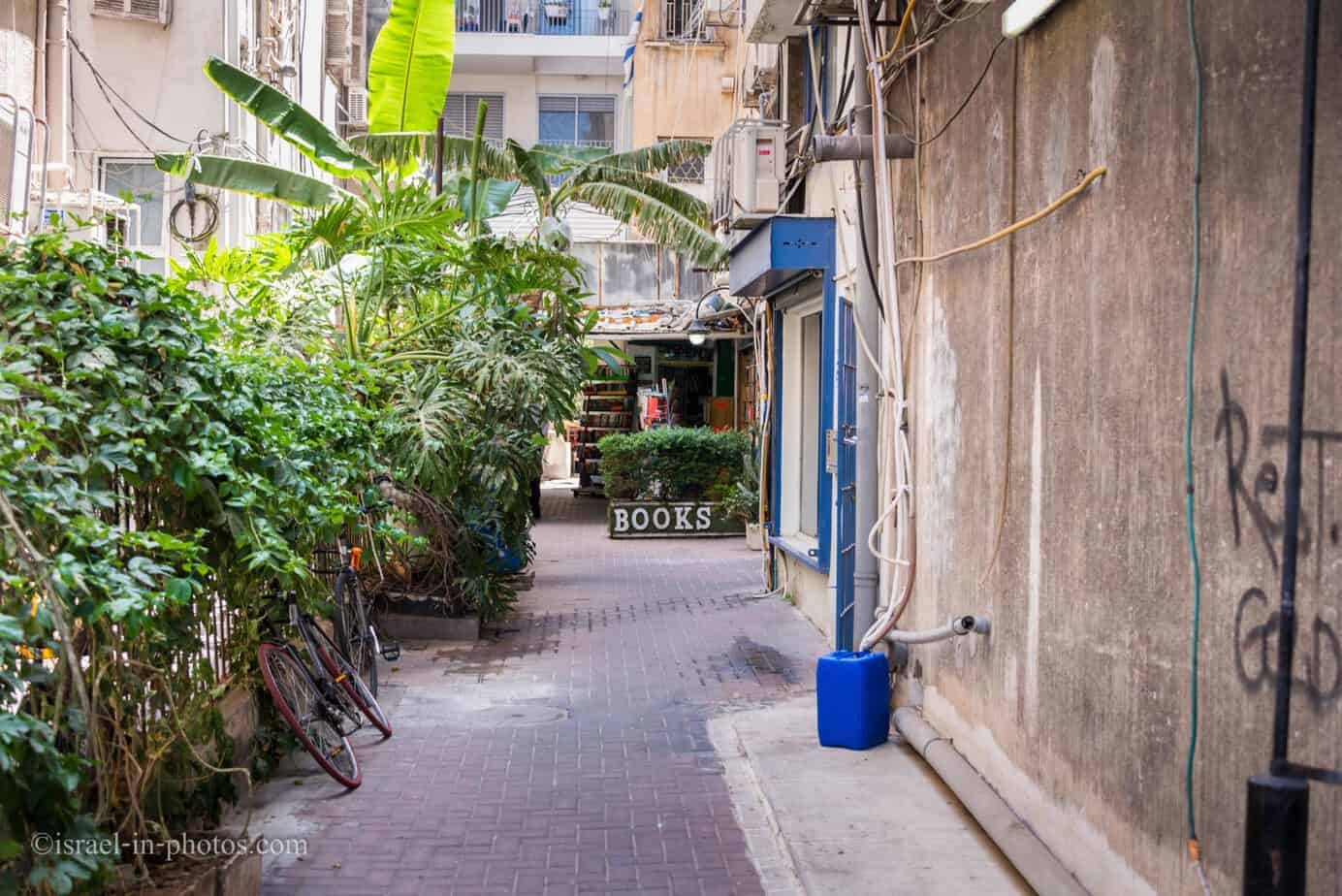 It was a surprise. Shelves upon shelves of books. Mostly second hand. The place inside quite big and it looks like this store hasn't changed in the last 30-40 years.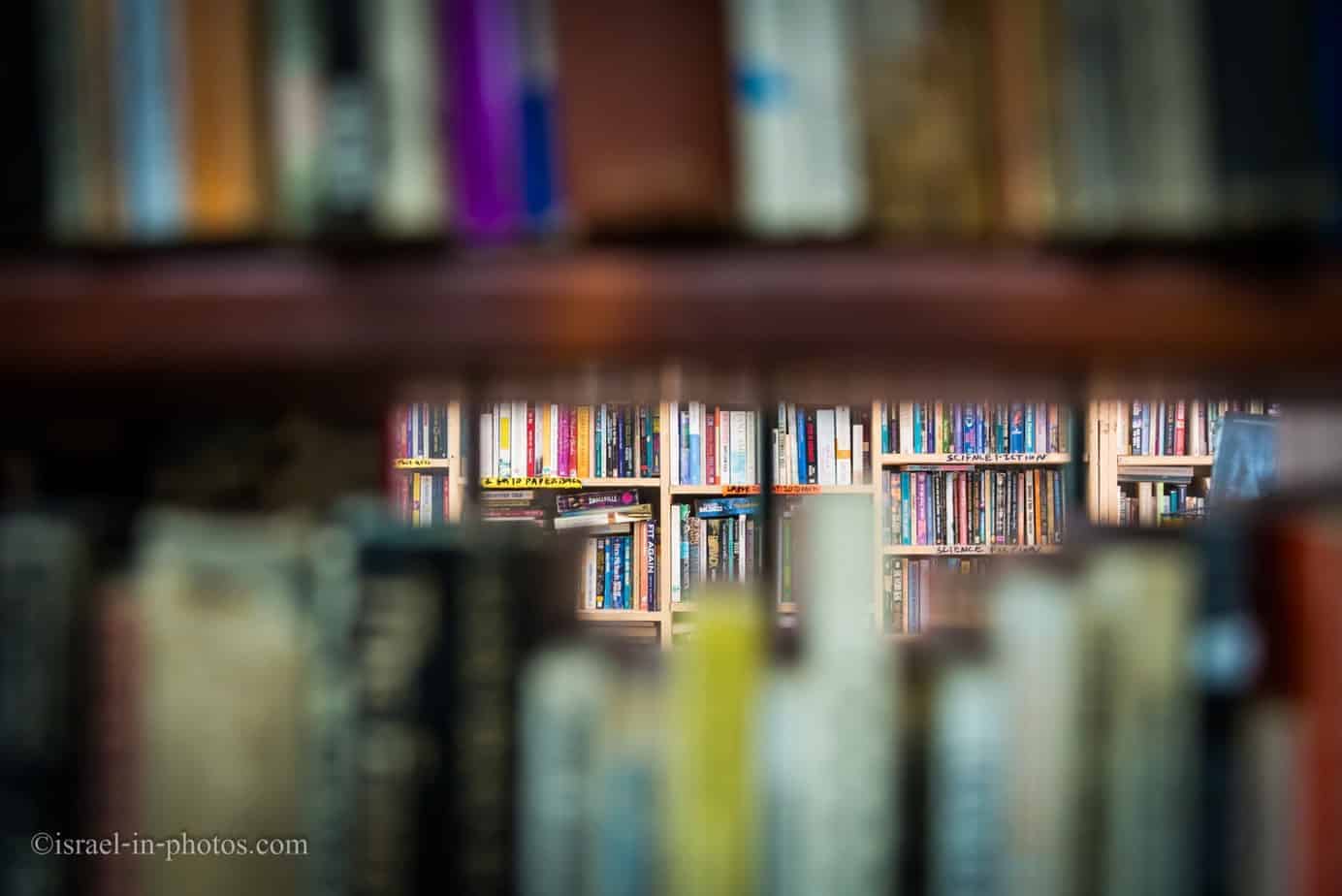 Here is another interior photo: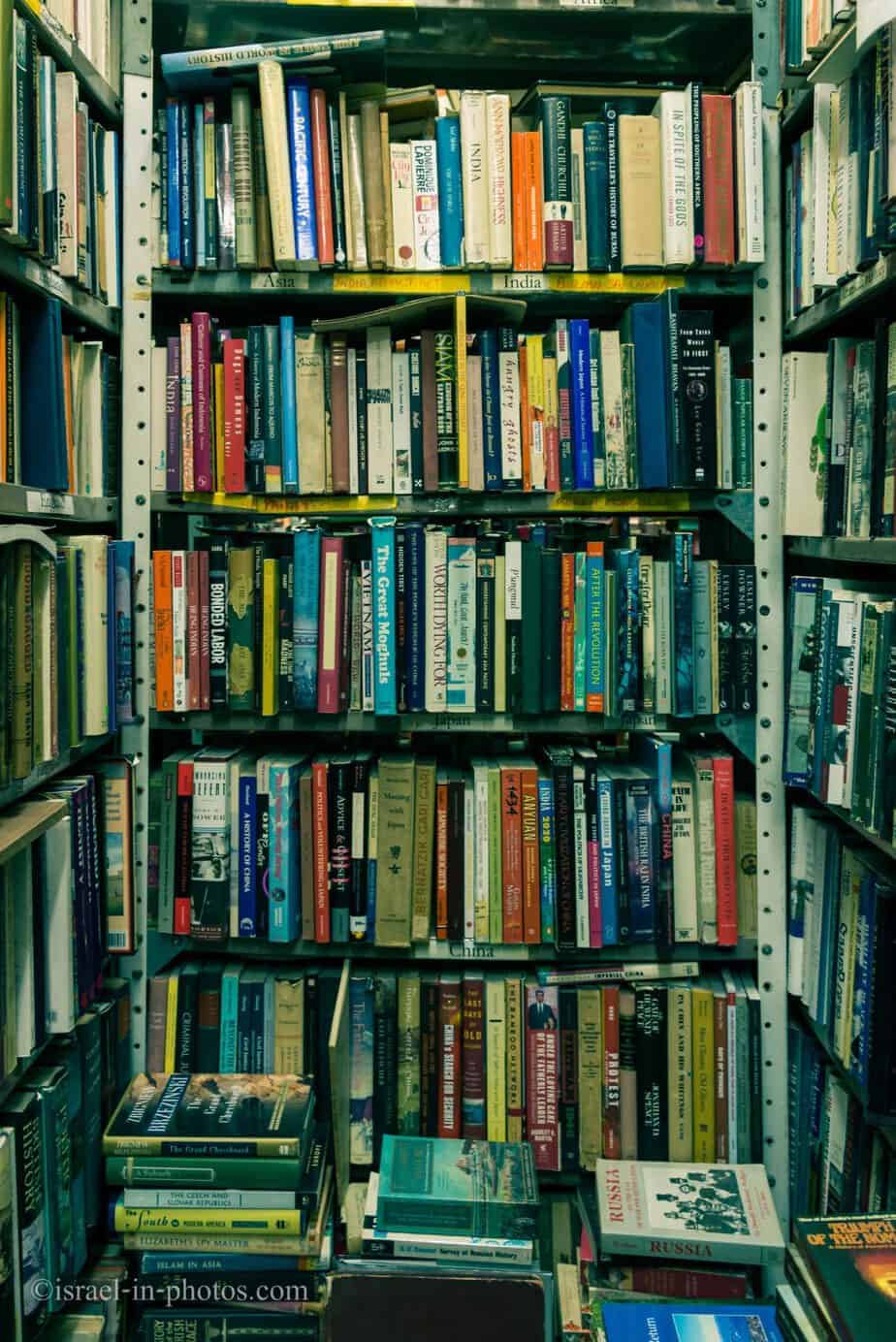 Our time is up, so we are heading back to the parking. And I will leave you with one last photo of a skyscraper on Rothschild Blvd: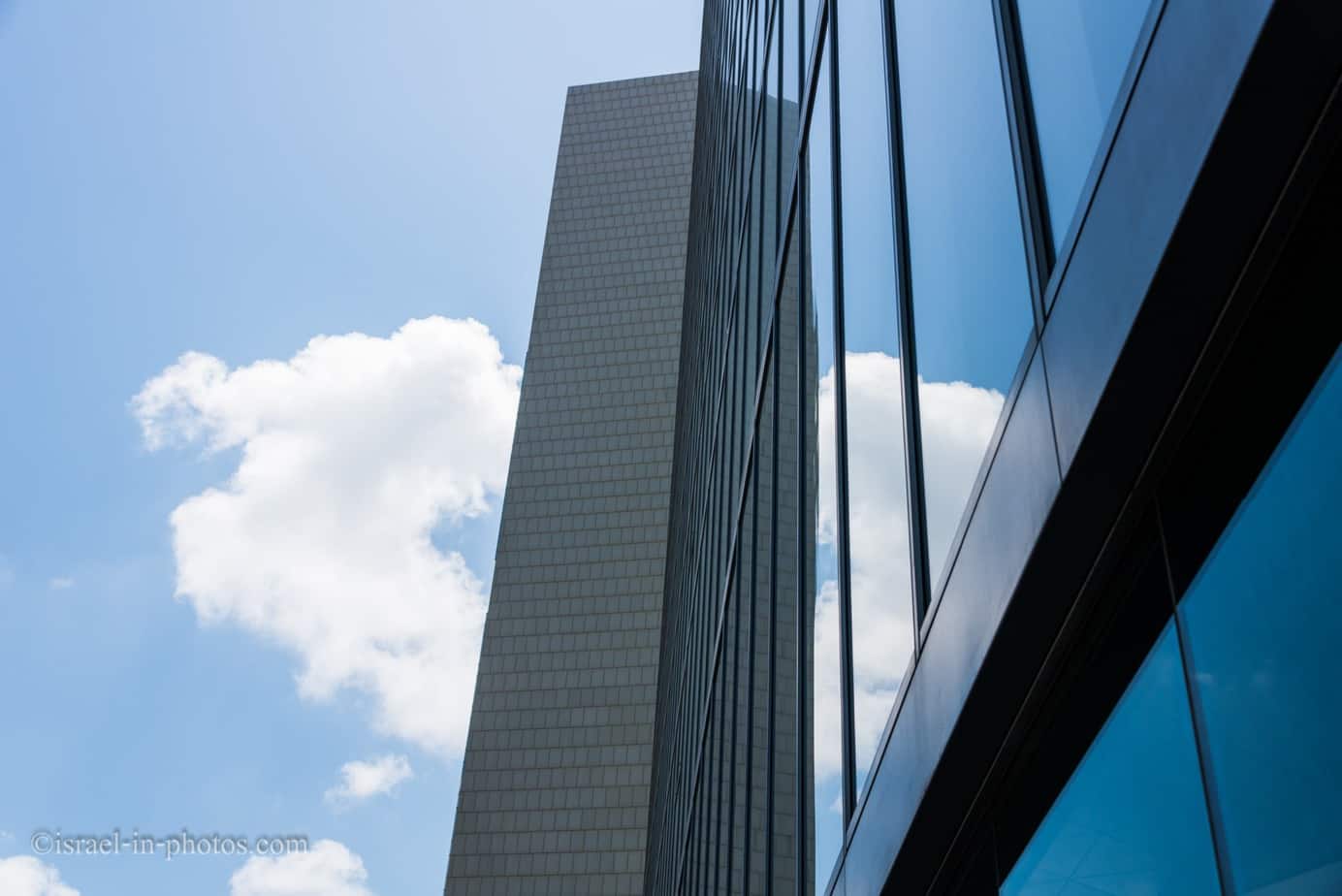 Stay tuned, and I will see you in future Tel Aviv walks!
For additional points of interest nearby see Tel Aviv-Yafo. 
 
Additional Resources
Here are several resources that I created to help travelers:
And if you have any questions then check out Useful Information For Tourists To Israel.
 
Did not find what you were looking for? Leave a comment below, and I will do my best to answer your questions.