On a Friday morning, we have decided to visit Jaffa Flea Market. There are several free parking lots in Jaffa area. If you come till 9:00 then you can park here. Between 9:00 and 10:00 you can look for parking here. And after 10:00 you can try here.
Map of the area:

Garage in Jaffa :
After a short walk, we've reached Jaffa Clock Tower. And here is an important tip: just before the tower inside an alley on the left, there is a public toilet.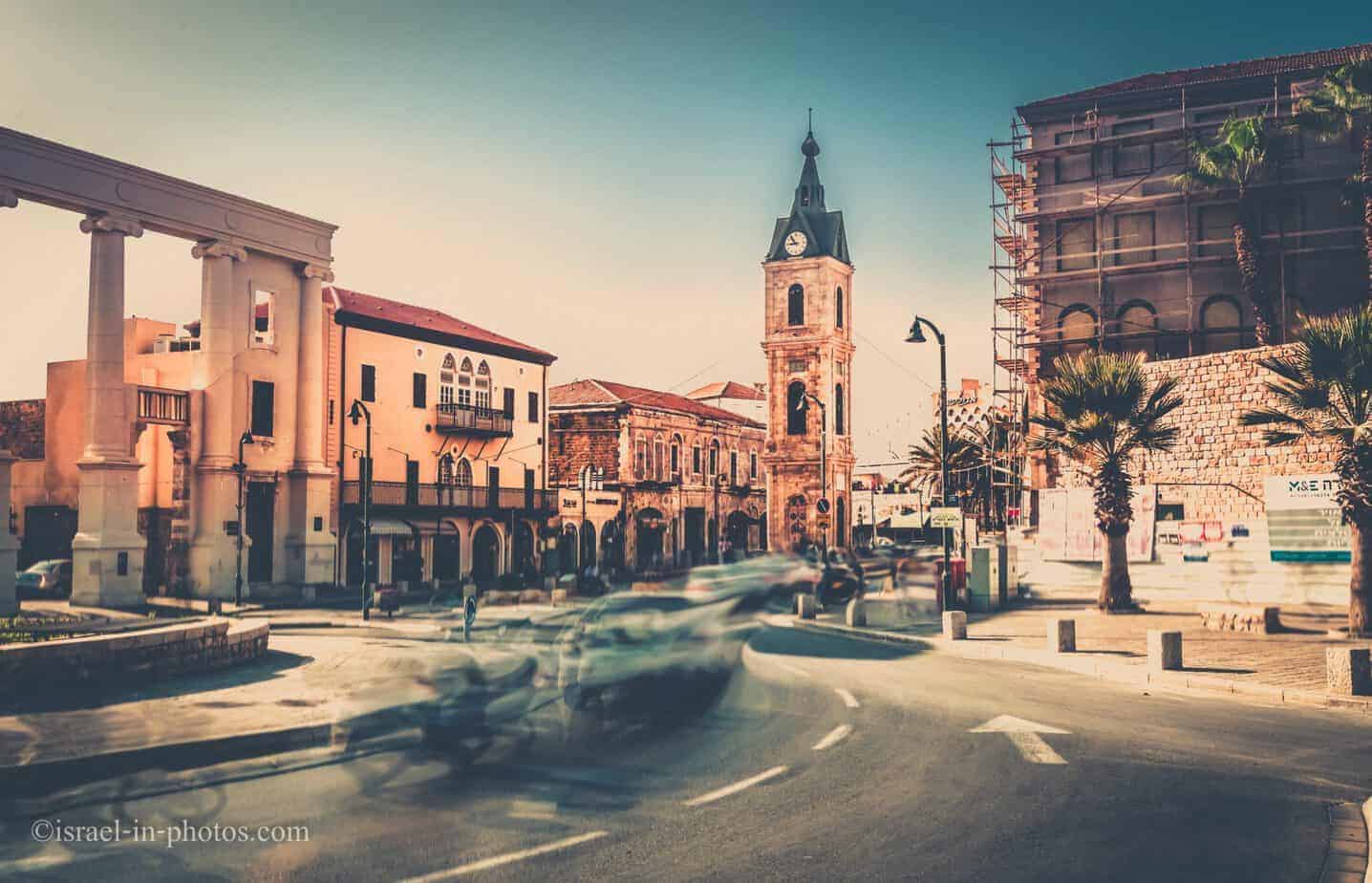 While standing next to the restroom, you will see people that gathered next to the tower (in the arc). Many tours start from the clock tower.
More about The Clock Tower and other attractions in Jaffa can be found at "A Day In Jaffa".
Abulafia Bakery
Before going to the market we've decided to grab something to eat. If you continue straight on Yefet st., you'll reach Abulafia bakery. When standing next to Abulafia, you will see this view:
Abulafia bakery was founded in 1879 and it's one of the oldest businesses in Israel. It is also among the only bakeries that are open 24 hours a day.

After making an order, they heat it in a brick oven and several minutes later you're ready to go.

Jaffa Flea Market
From there it's a two-minute walk to the Jaffa Flea Market. Many streets next to the market were affected by the market. Thus in this area, you can find many interior and design stores.

Where did the Flea Market get its name from? The French named it after those pesky little parasites (wingless bloodsucker) that infested mattresses and upholstery of old furniture brought out for sale.
The sign above the entrance to Jaffa flea market: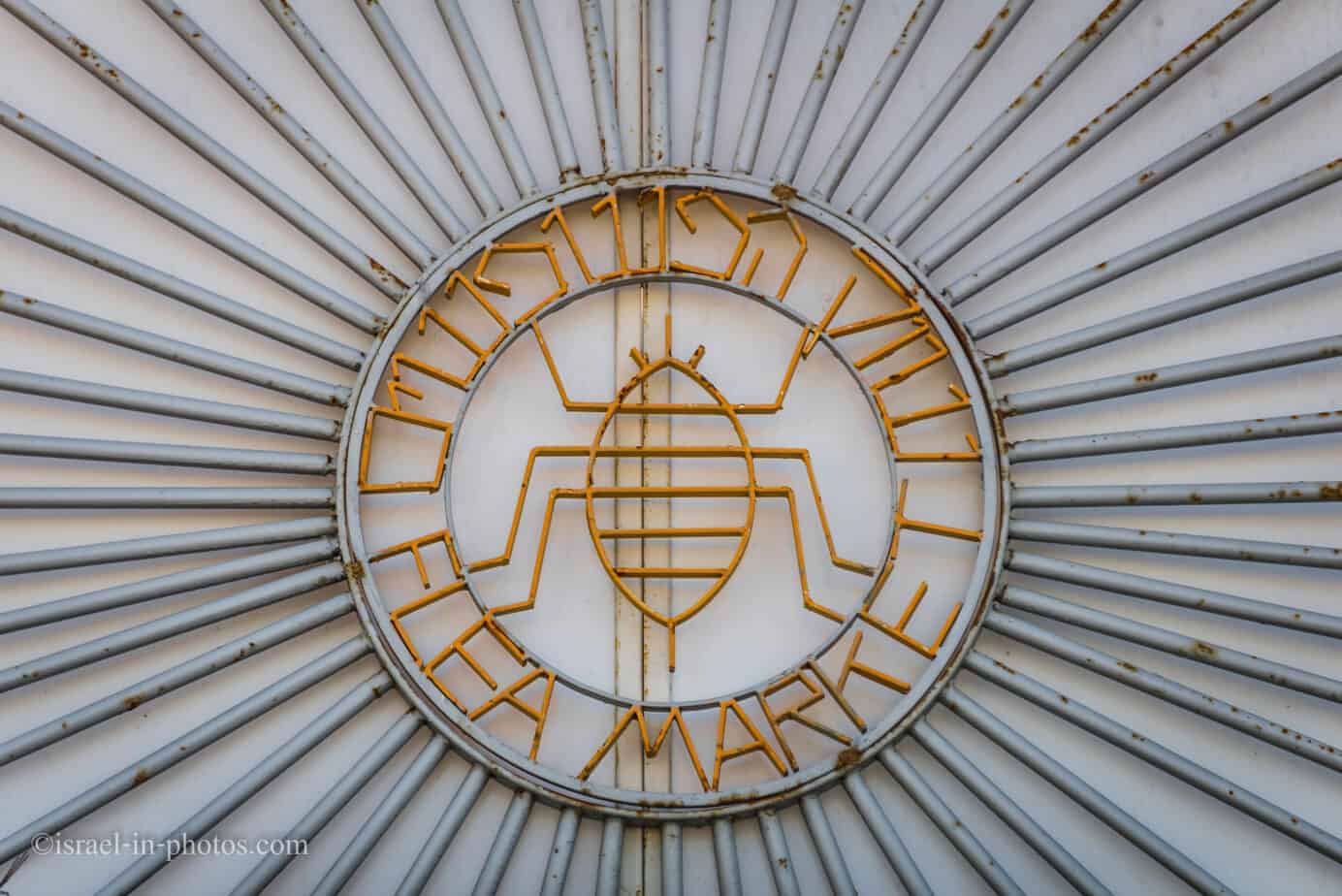 Inside the original part of Jaffa flea market, you can find many jewelry and clothes stores.

Hamsa amulets:

Hamsa in Arabic means five. The five fingers, which is a universal sign of protection. It's interesting that this ancient amulet (traced to ancient Mesopotamia) made its way into Muslim, Jewish and Christian religions.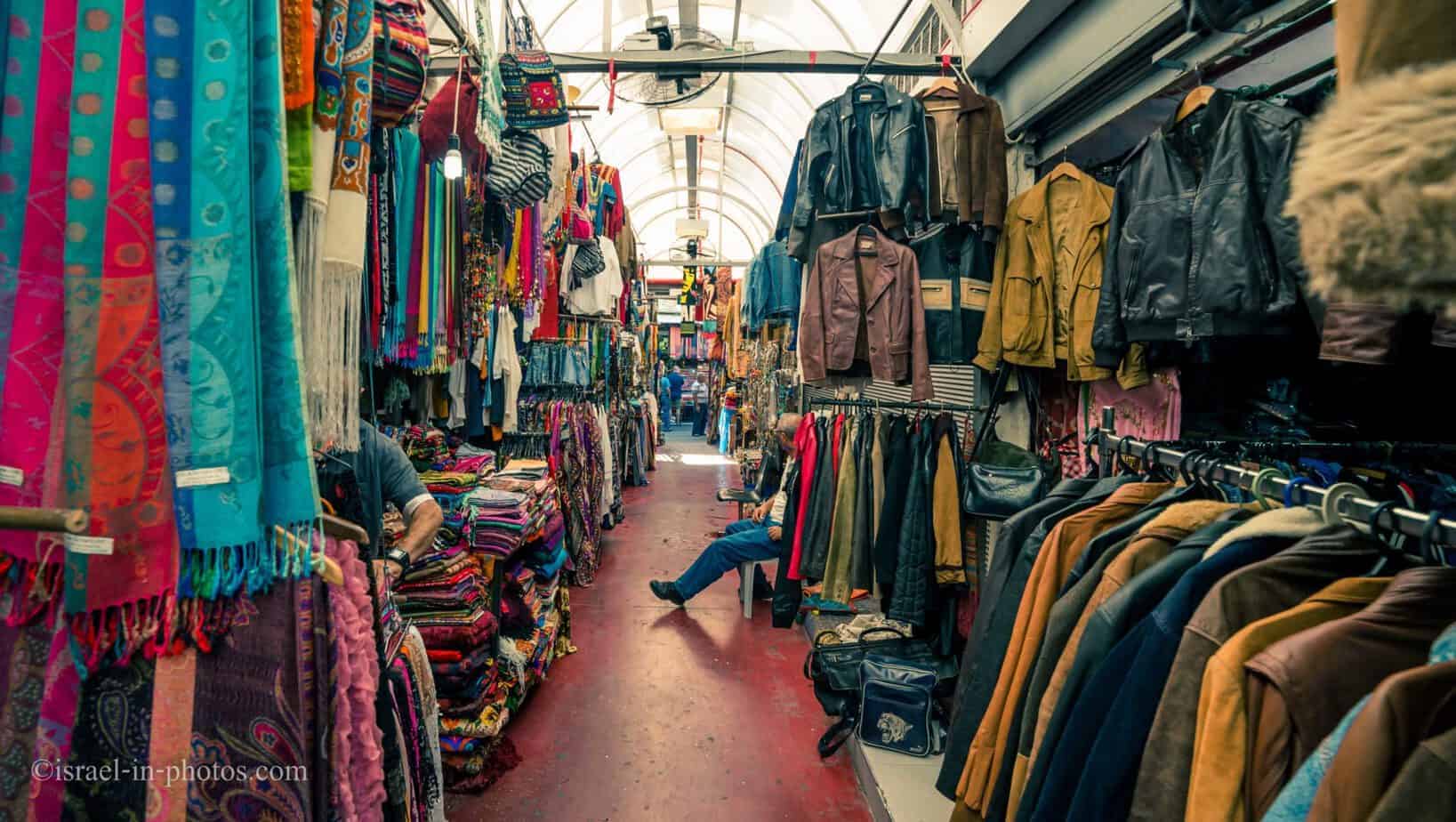 Pomegranate and carrot juices are popular in Israel.
When you get tired of shopping, you can always get a snack.

A wall covered with posters inside a jewelry store:

There are several types of stores in this area. Flea Market type shops, where you can find second-hand furniture and electronics, like this one:

There is also an area with stands. People bring their old stuff and sell it:

And there are art boutiques:

Everything a person needs within several meters: put a chair on a carpet and look at paintings while drinking juice 🙂

There are also modern designer stores with mass production items:

And there are handmade items as well:

As you can see, there is everything for everybody.
Summary
As I mentioned in the beginning, we visited on a Friday morning. I guess it is the busiest time, but it is also the time when most stores/stands open. Thus, I would recommend coming on a Friday morning. If you love Flea Markets, then you should visit. Also, consider visiting The Flea Market and Merchant Fair in Haifa.
Have you ever been to Jaffa Flea Market? Tell us in the comments below.
That's all for today. I hope you enjoyed this visit to Jaffa flea market and I will see you in future travels!
Stay Tuned!
For additional points of interest nearby see Tel Aviv-Yafo page.