Beit Yanai Beach is one of the most beautiful beaches in Israel. I like it because it is a versatile beach. Besides the sea and the beach, there are different things you can do. For example, frequently there are many kite surfers in this area. The colorful kites make a great photography subject. Moreover, some surfers would be glad if you photographed them.
Furthermore, Alexander Stream meets the sea at Yanai beach. At that point, the water level is usually low. And many birds using this fact to hunt for fish. Thus, if you a bird watcher or animal photographer this could be a great spot too.
Moreover, if you a looking for a place for a sleepover, then there is Bet Yanai Beach campsite (more info about the campsite can be found here).
Map of the area:

Winter Visit At Beit Yanai Beach
Update: As of March 2018, the parking at Beit Yanai is free. This refers to day parking. If you would like to stay for a night, then it is still paid. (I saw this notification at many different places online, here is the notification made by Hefer regional council).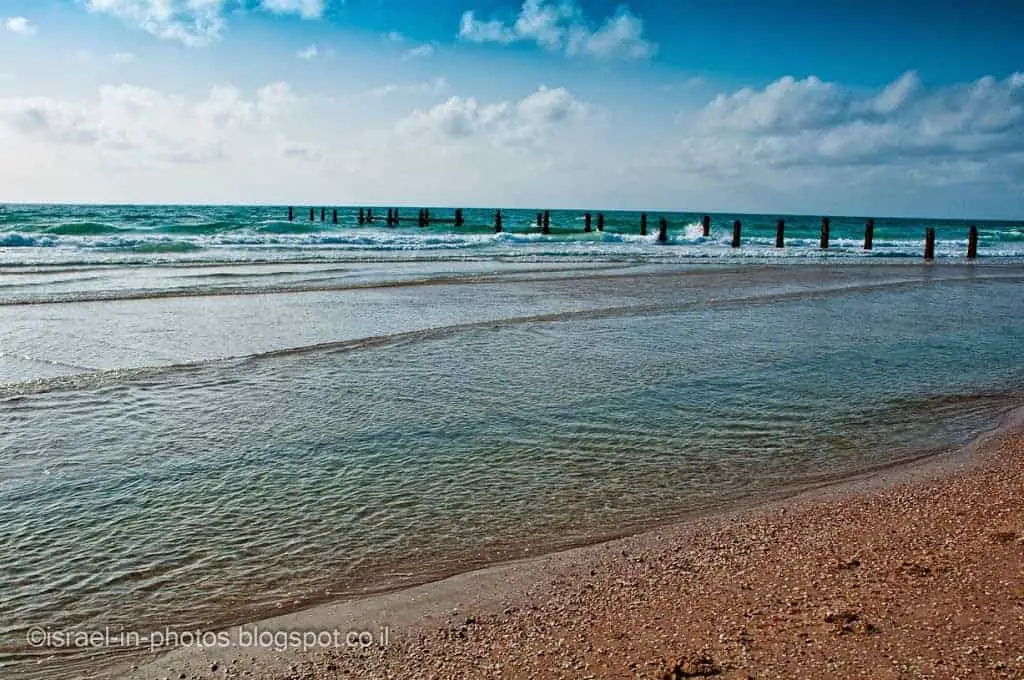 The beach is usually clean and quiet, probably because the Israel Parks and Nature Authority run it. Also, you can camp overnight, and there are reasonably decent facilities, including restrooms, showers and fish restaurant.
Remains of an old dock: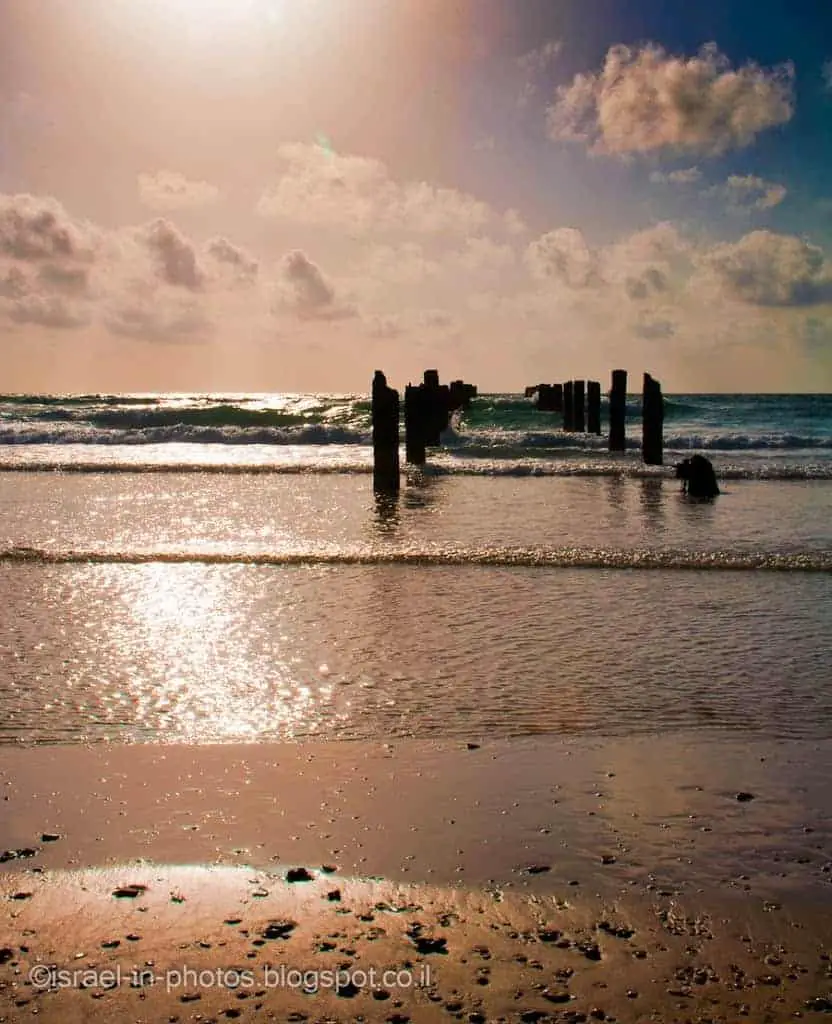 The beach is norther than Beit Yanai. Thus, when looking to the south you will see houses of this moshav:


Also, when continuing to the south you will start seeing cliffs: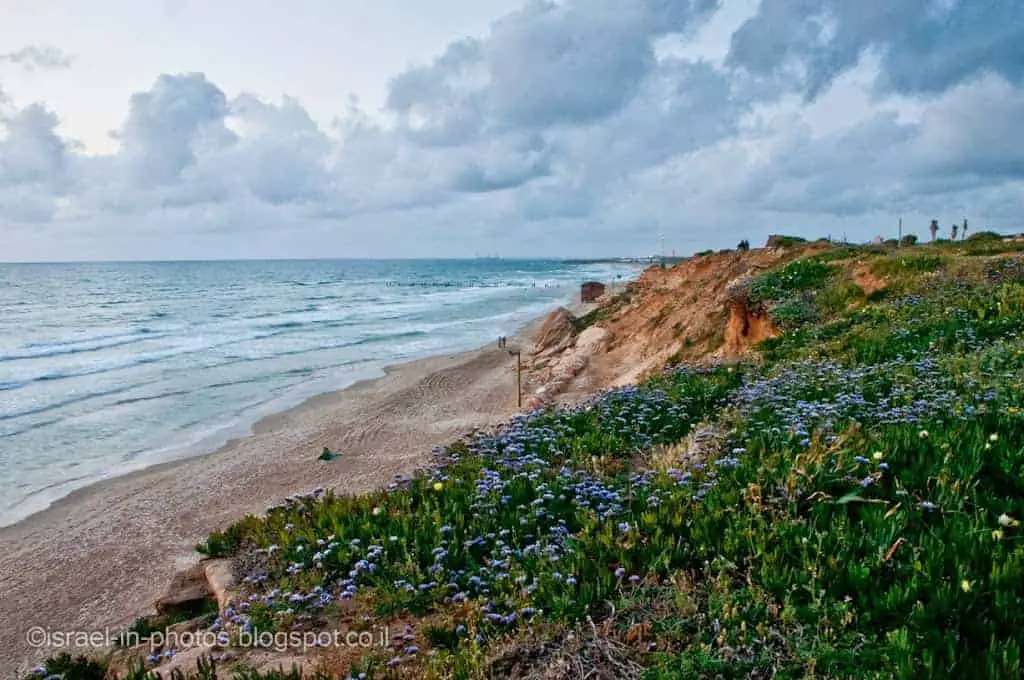 It is usually a quiet beach if you do not come during the swimming season (summer). But on another occasion, we arrived towards the end of summer. And we did this since we wanted to visit the Sand Sculptures Competition.
Sand Sculptures Competition At Beit Yanai Beach
We were visiting the 21st sand sculptures competition during autumn 2017. The topic of this competition was traveling.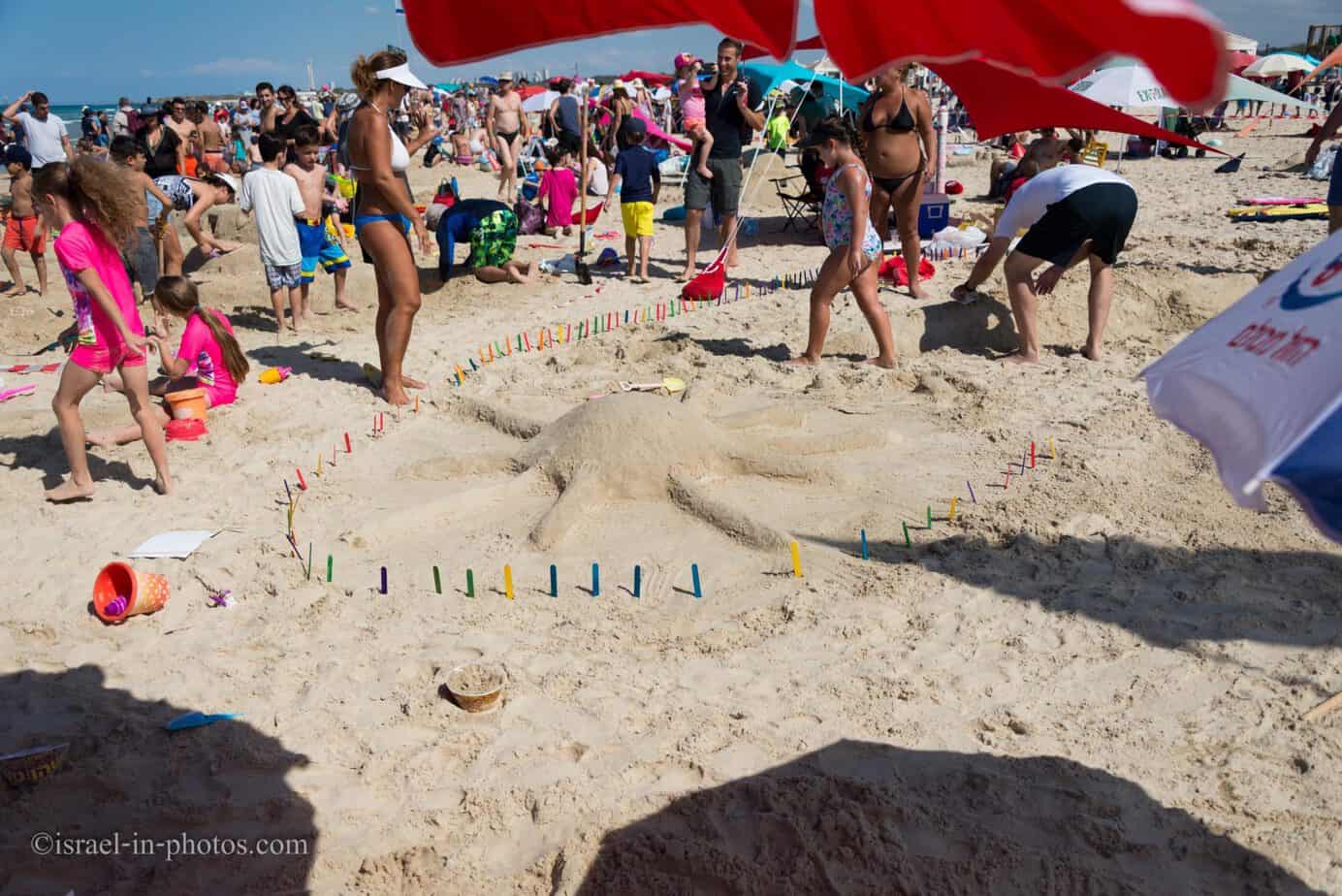 Each participant had a number next to his/her masterpiece.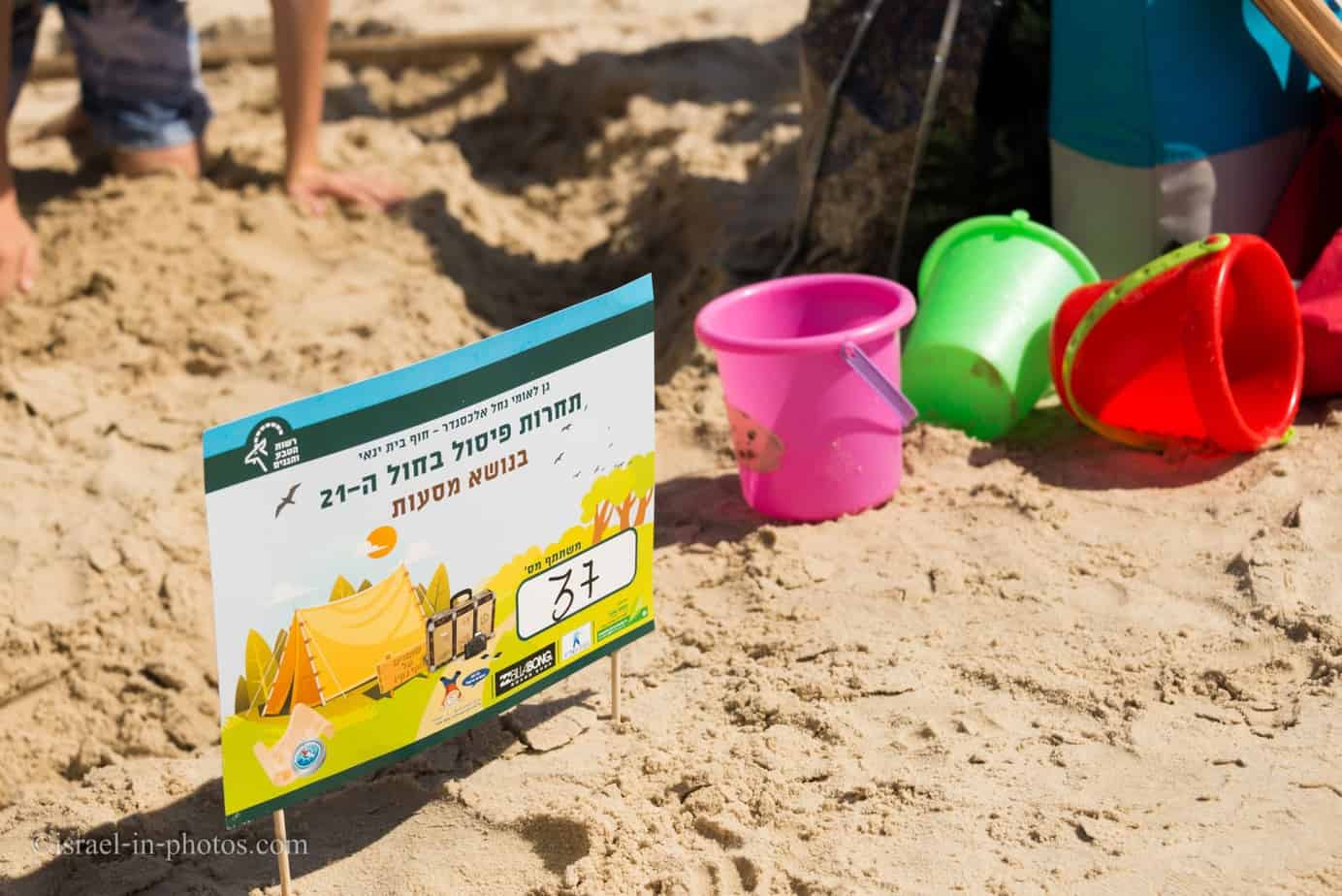 Most participants were families with kids. And there work looked… well pretty much like something I would manage to do.
Many people took the traveling theme and created some transportation. But there were others that took it further. Like a woman giving birth to a child who is going to for a life journey.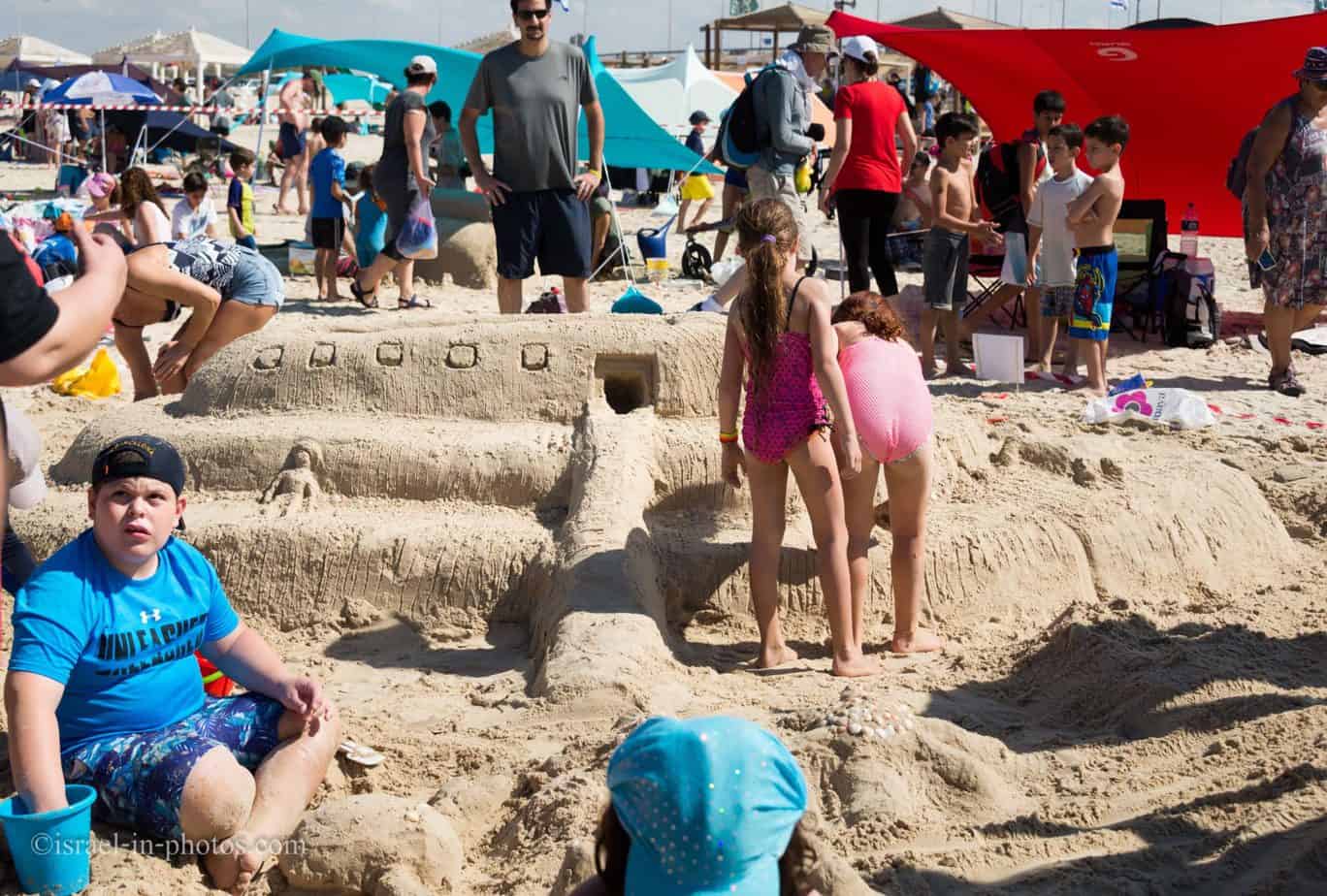 Not everybody participated in the competition, some people came to just enjoy the sea.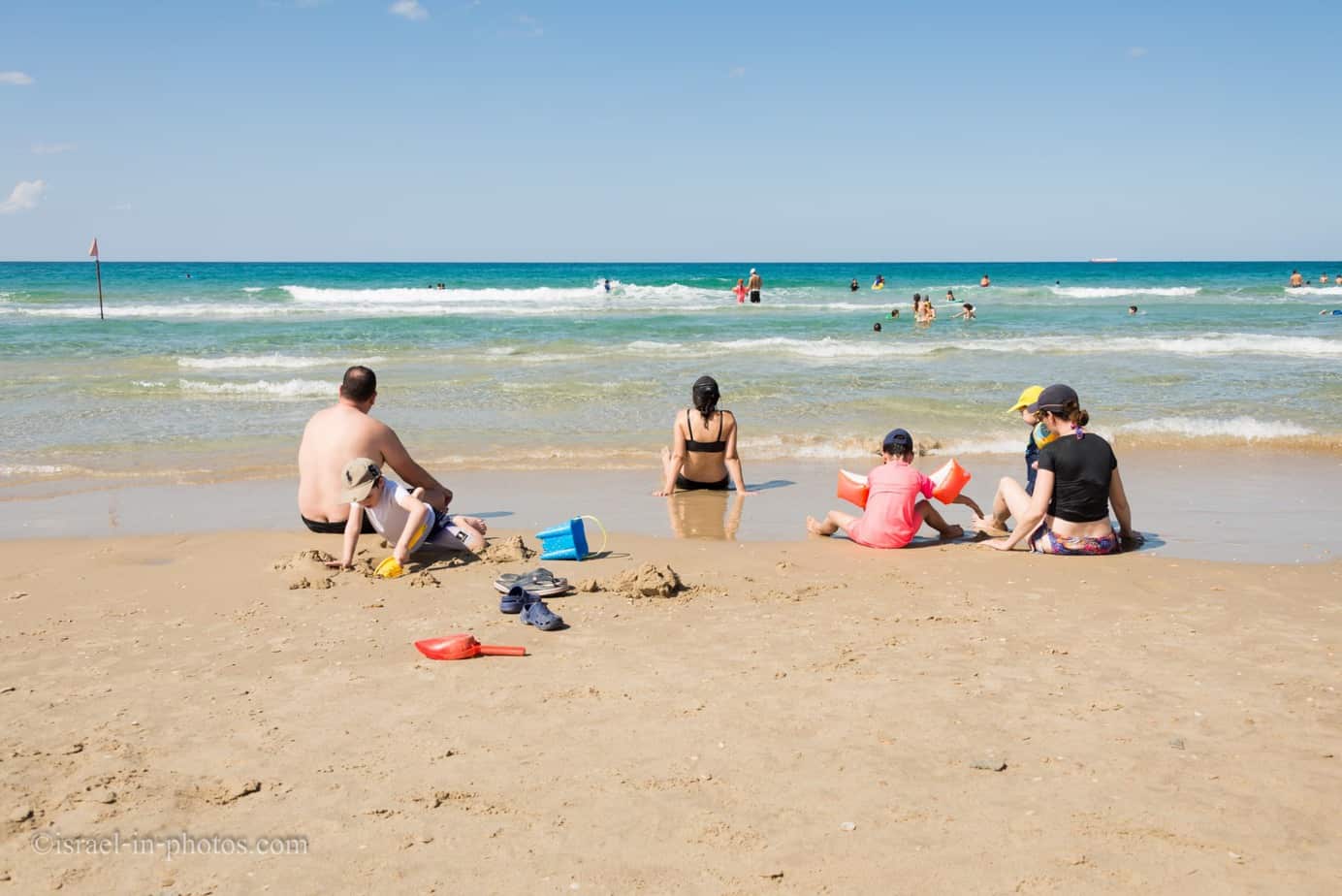 The Bible and the Jewish people travel.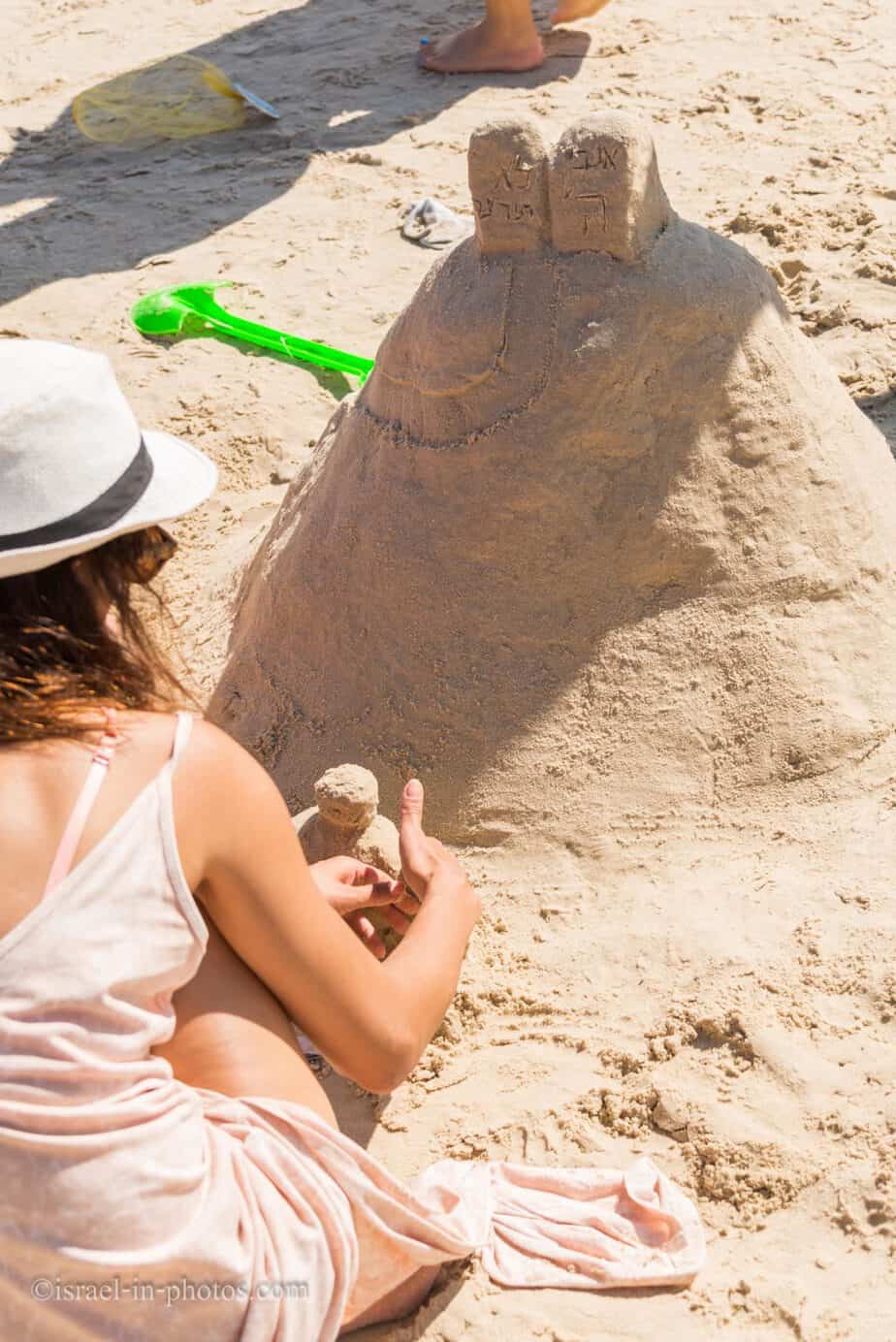 Afterlife traveling.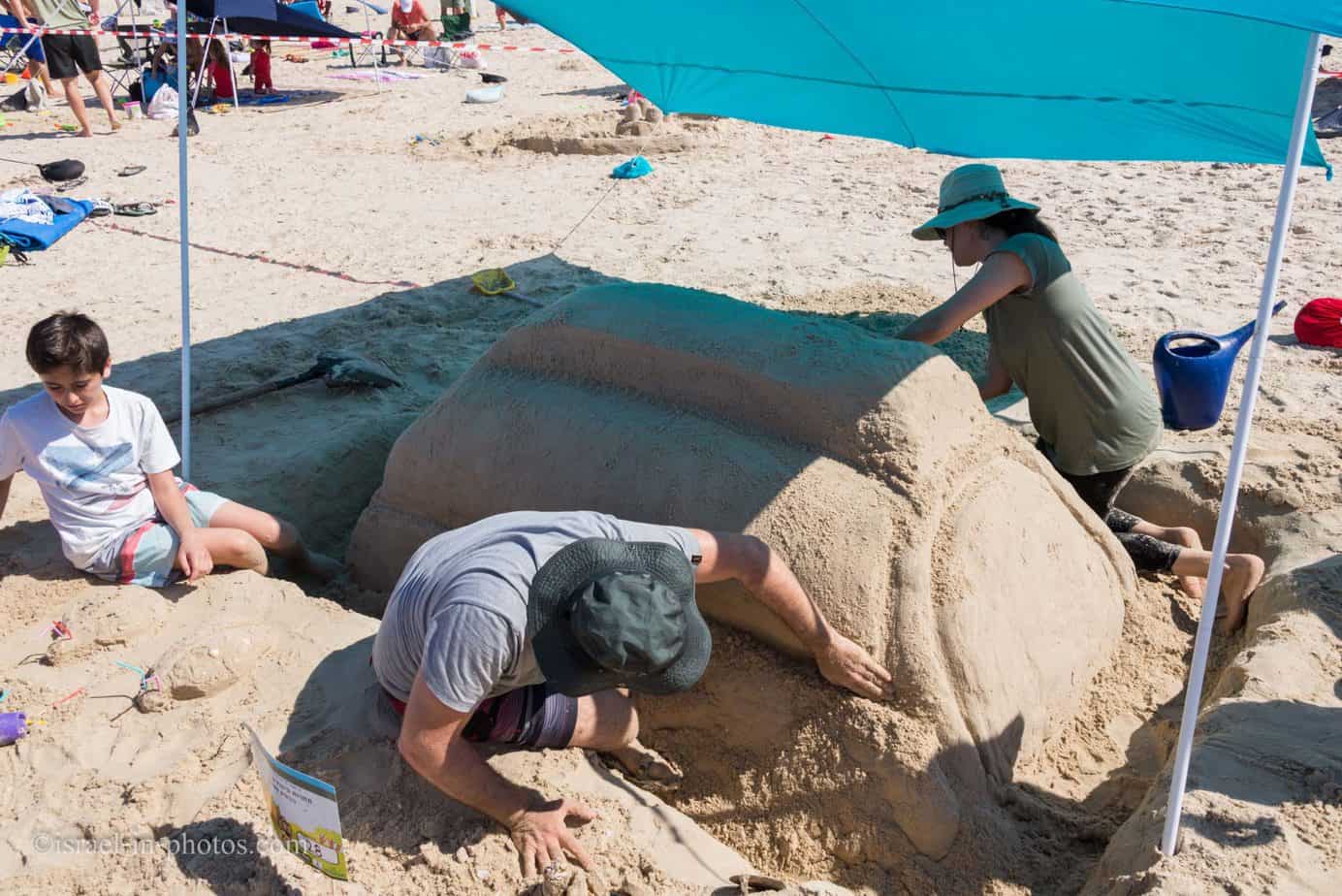 Air Balloon.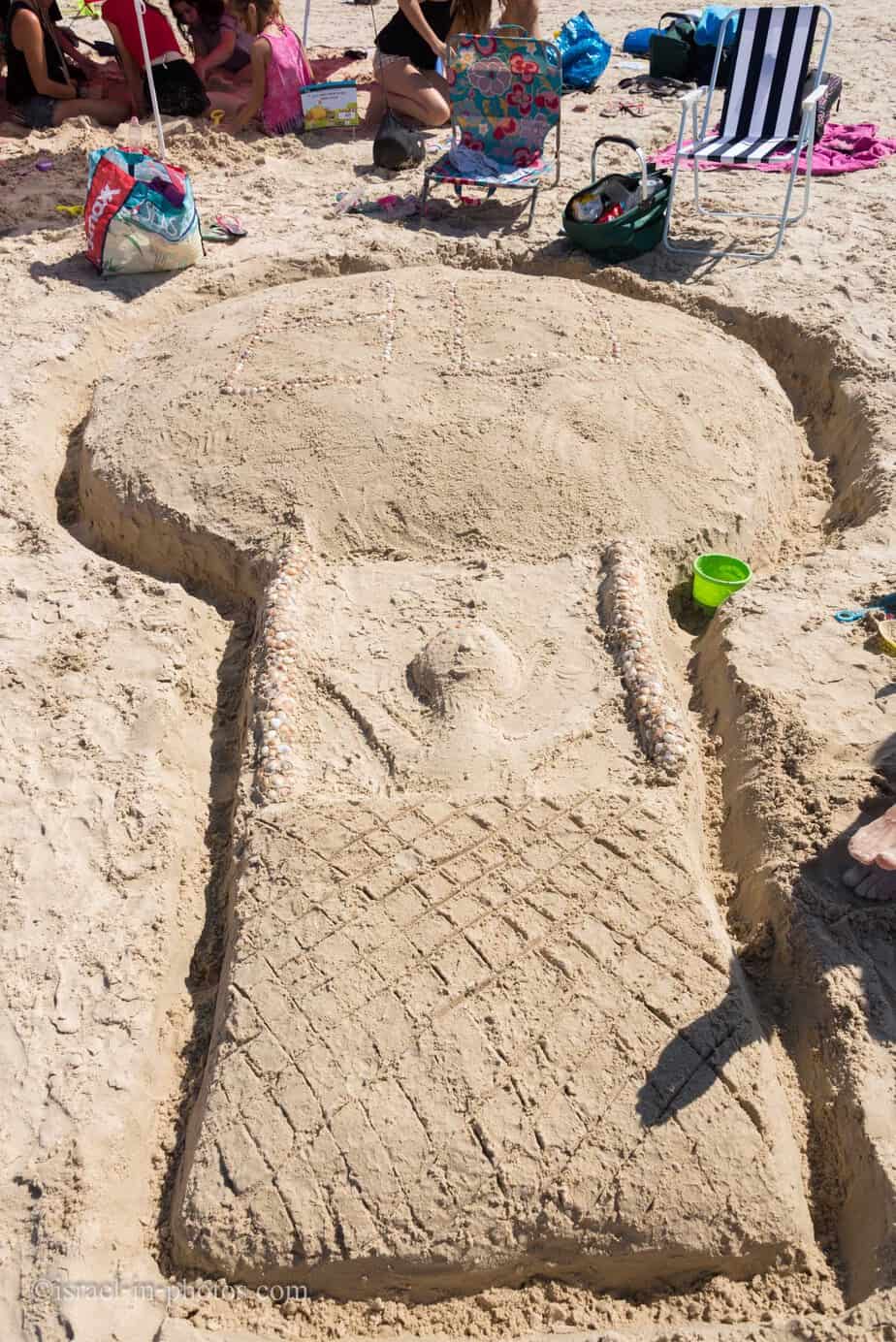 I think we saw most of the works and there were probably 3-4 dozens.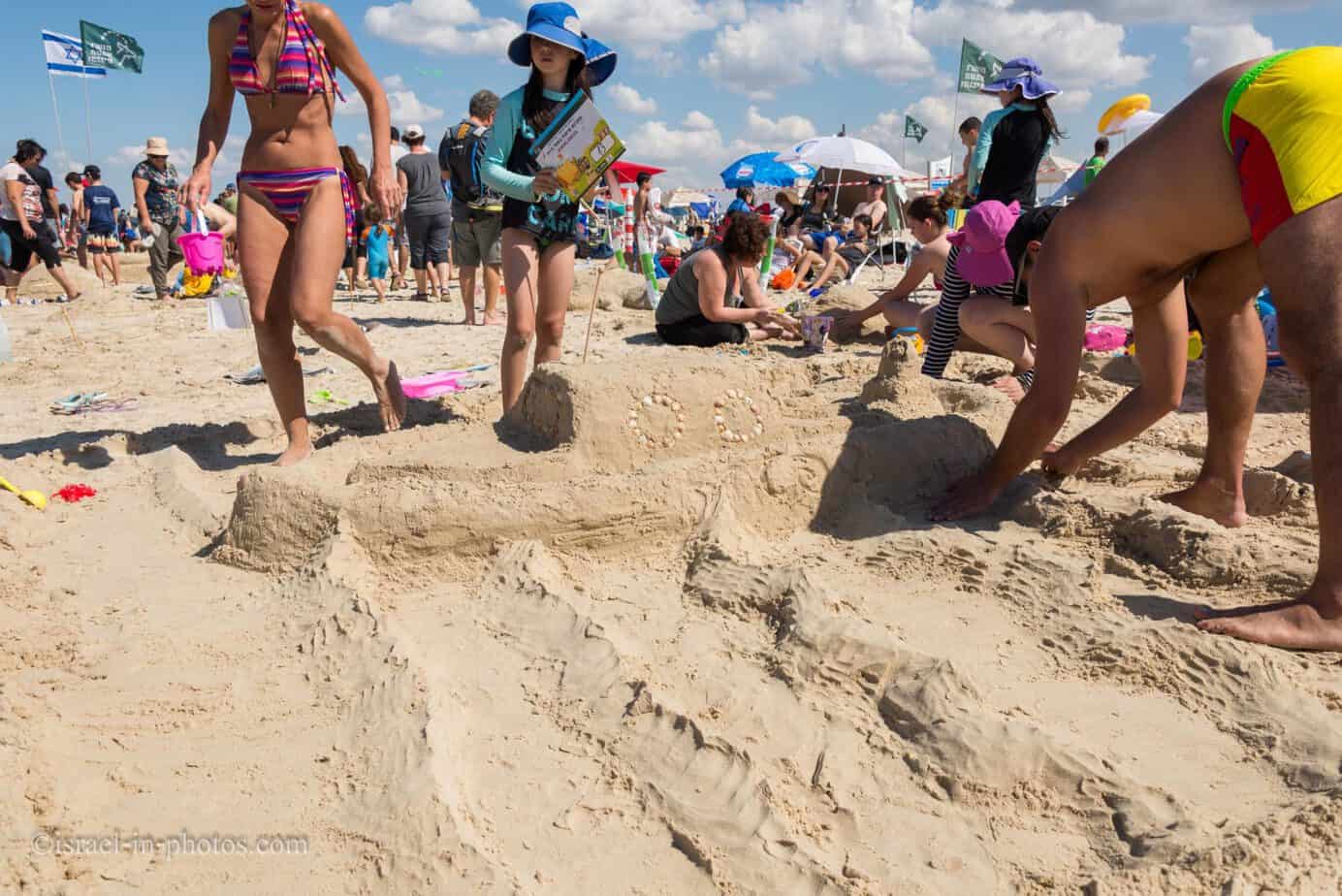 The participants had time from early morning till 13:00. This is when the judges were supposed to pass and evaluate the sand sculptures.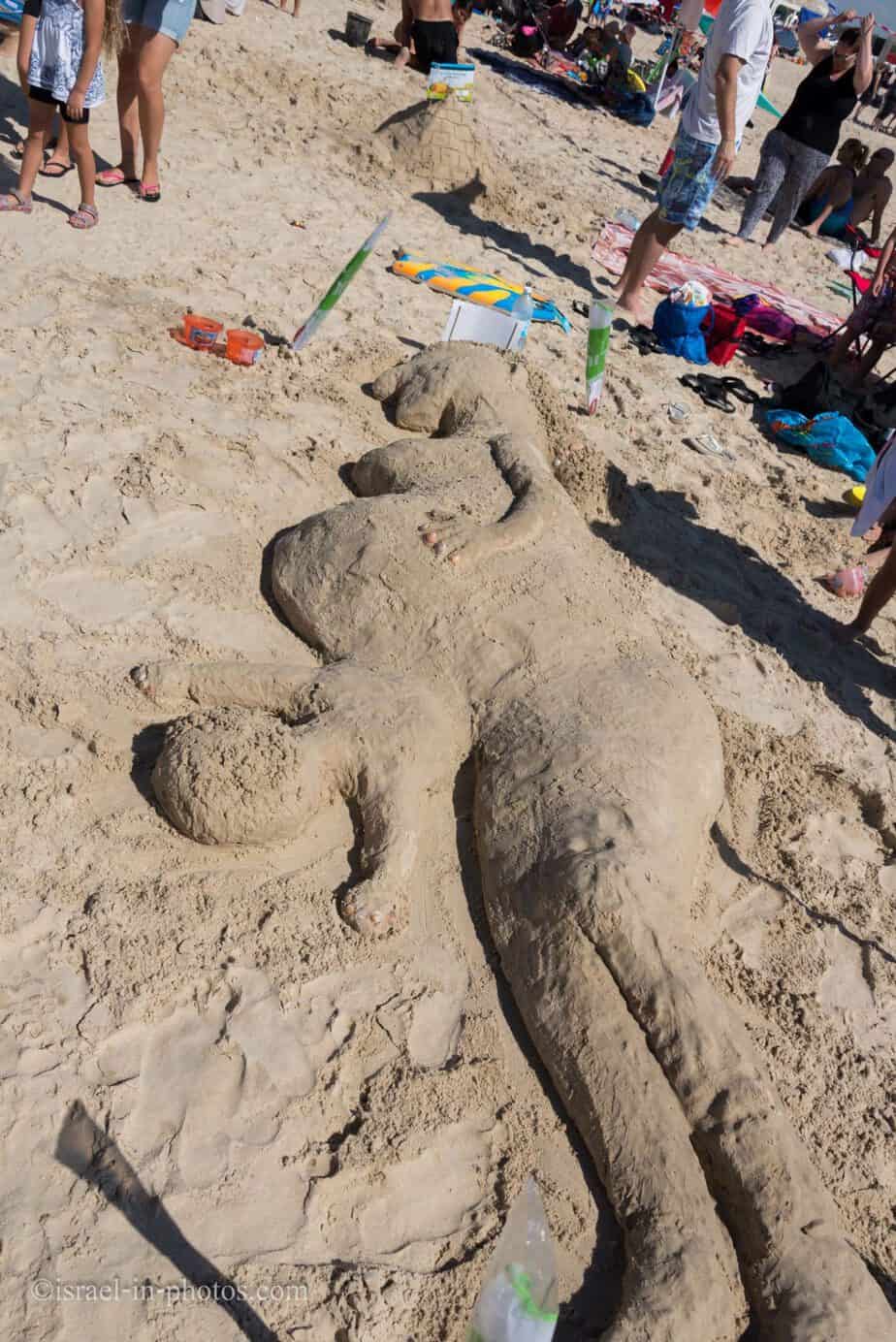 Among all sculptures, two stood out. It was this one, the afterlife traveling: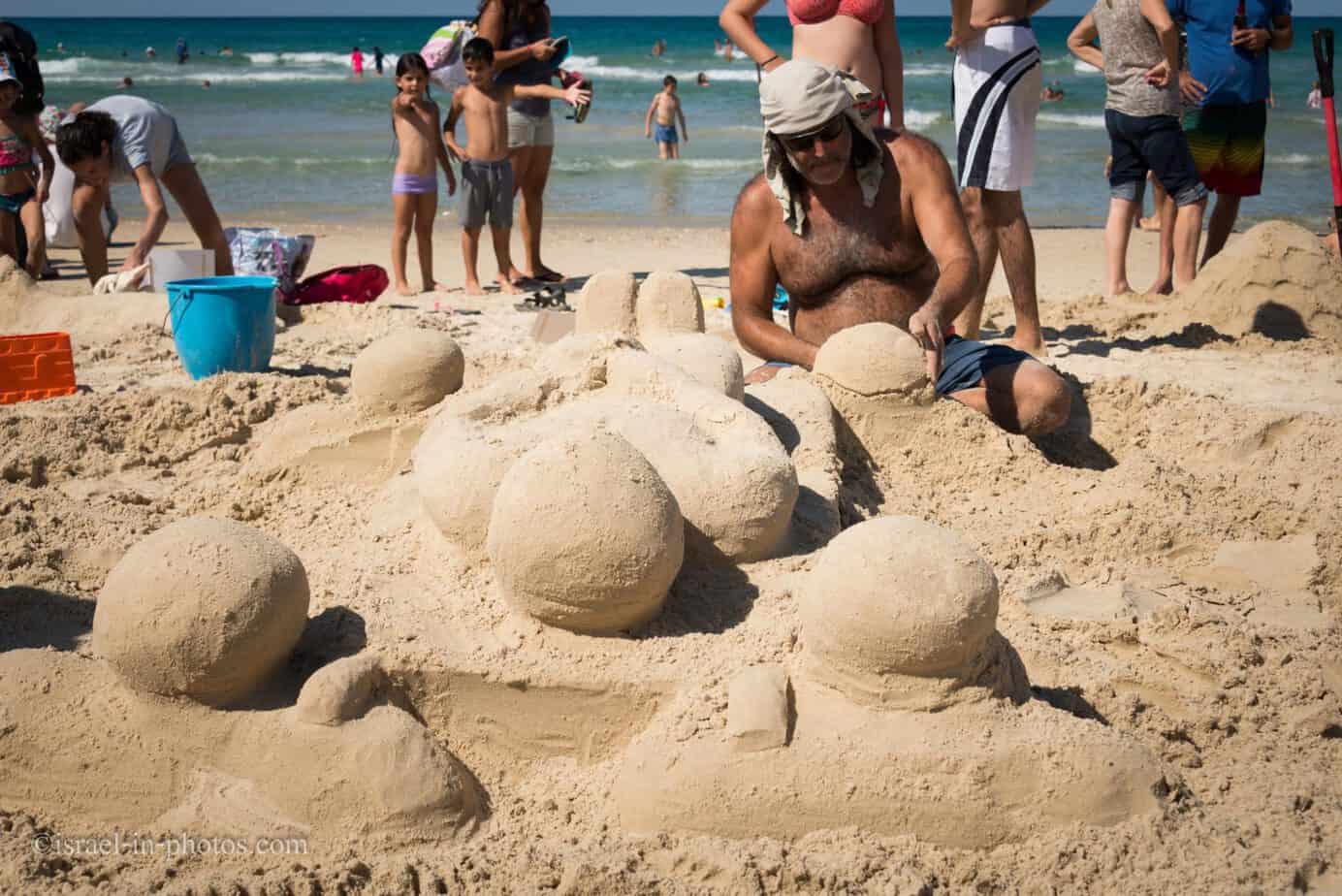 And a guy that took a rest from a hike.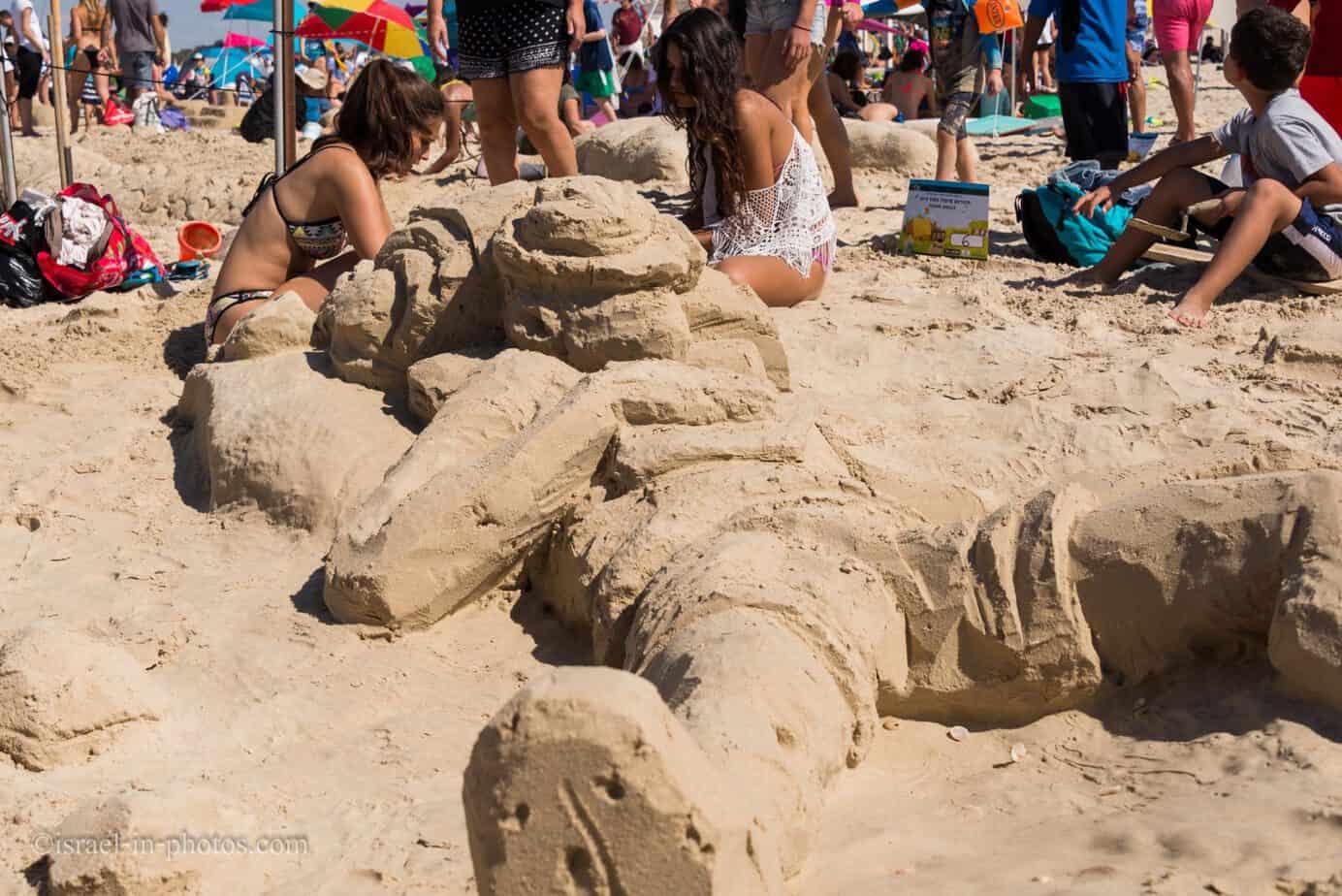 There are many turtles that lay eggs in this area and some choose turtle as their subject.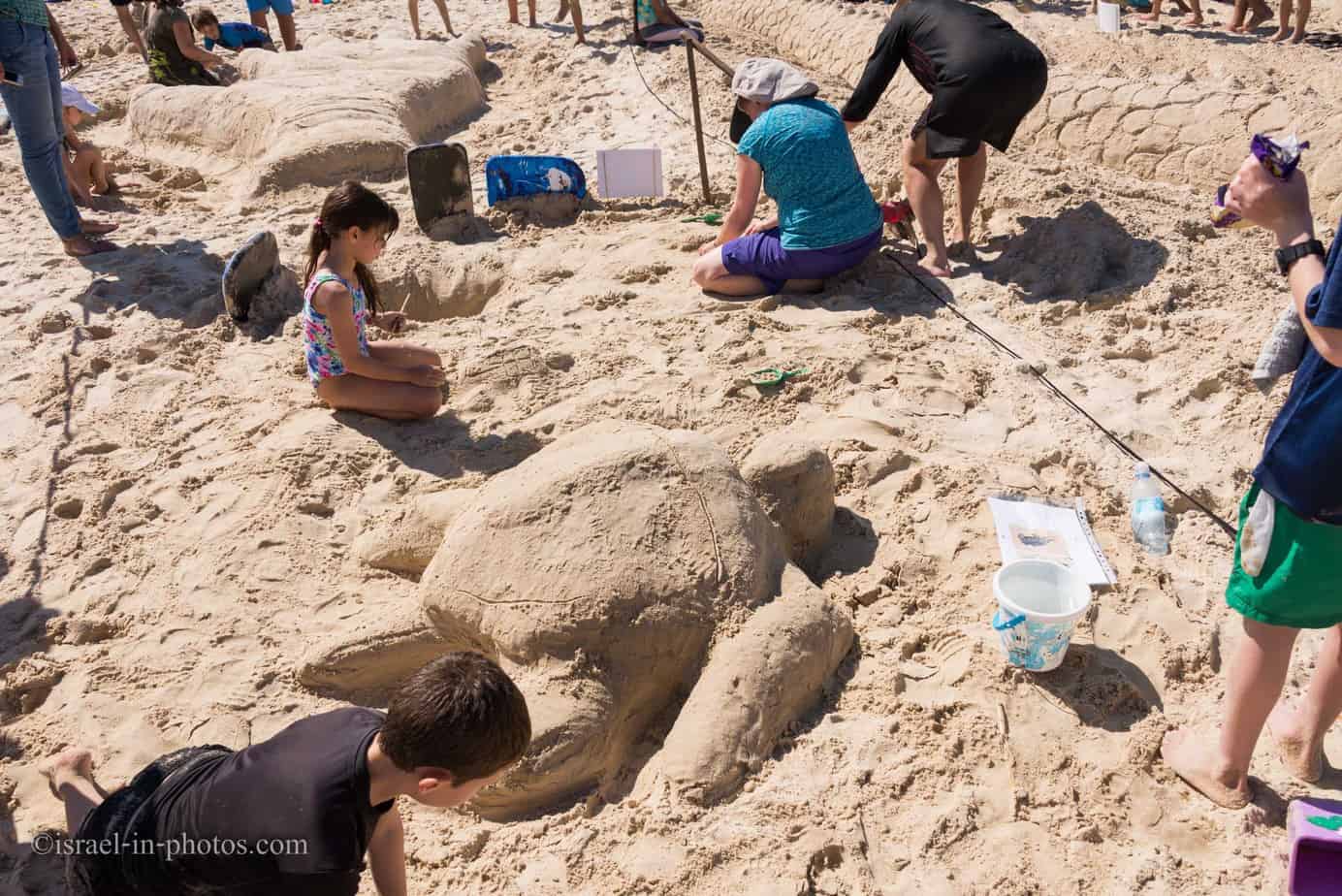 Traveling by ship: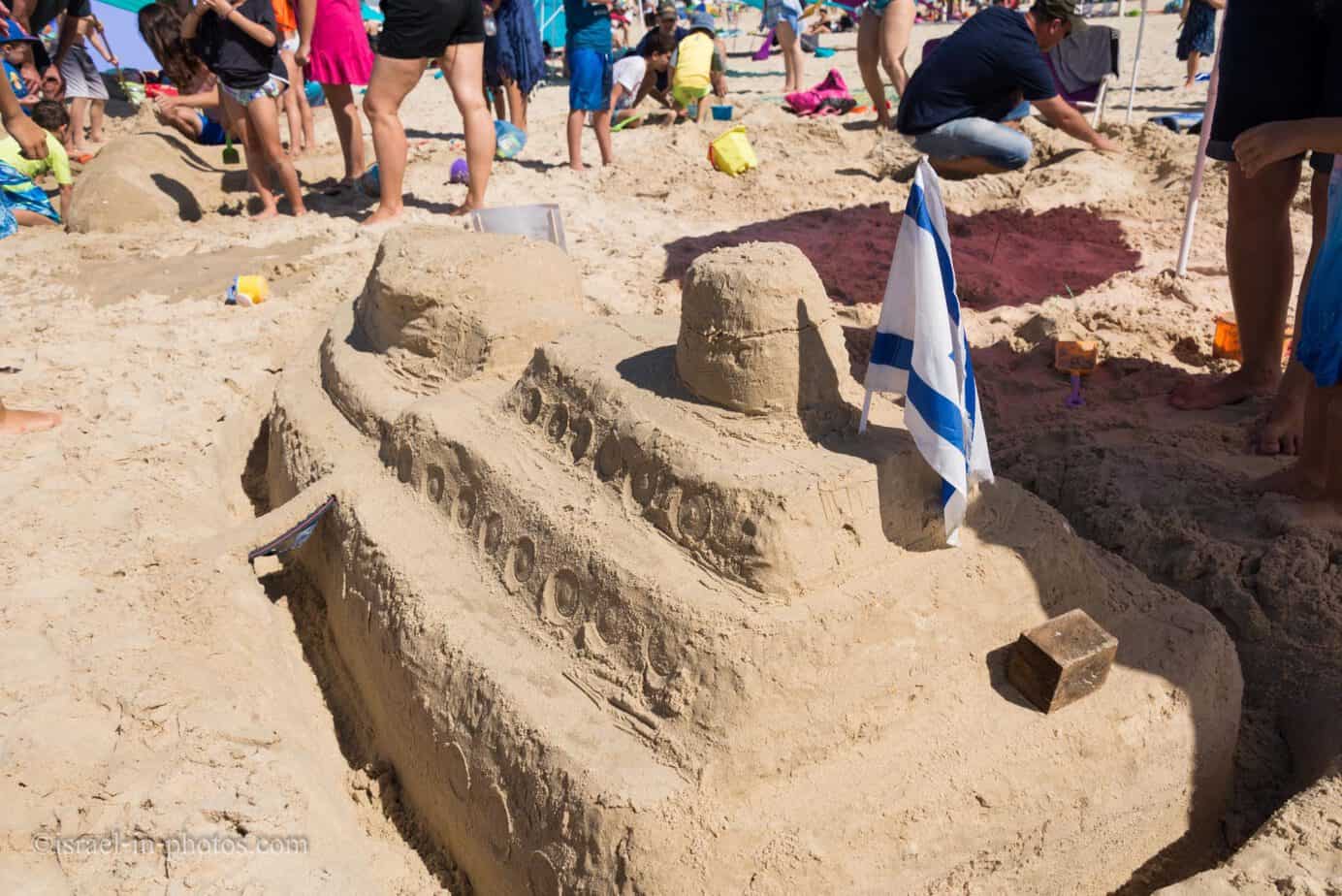 What do you think this is?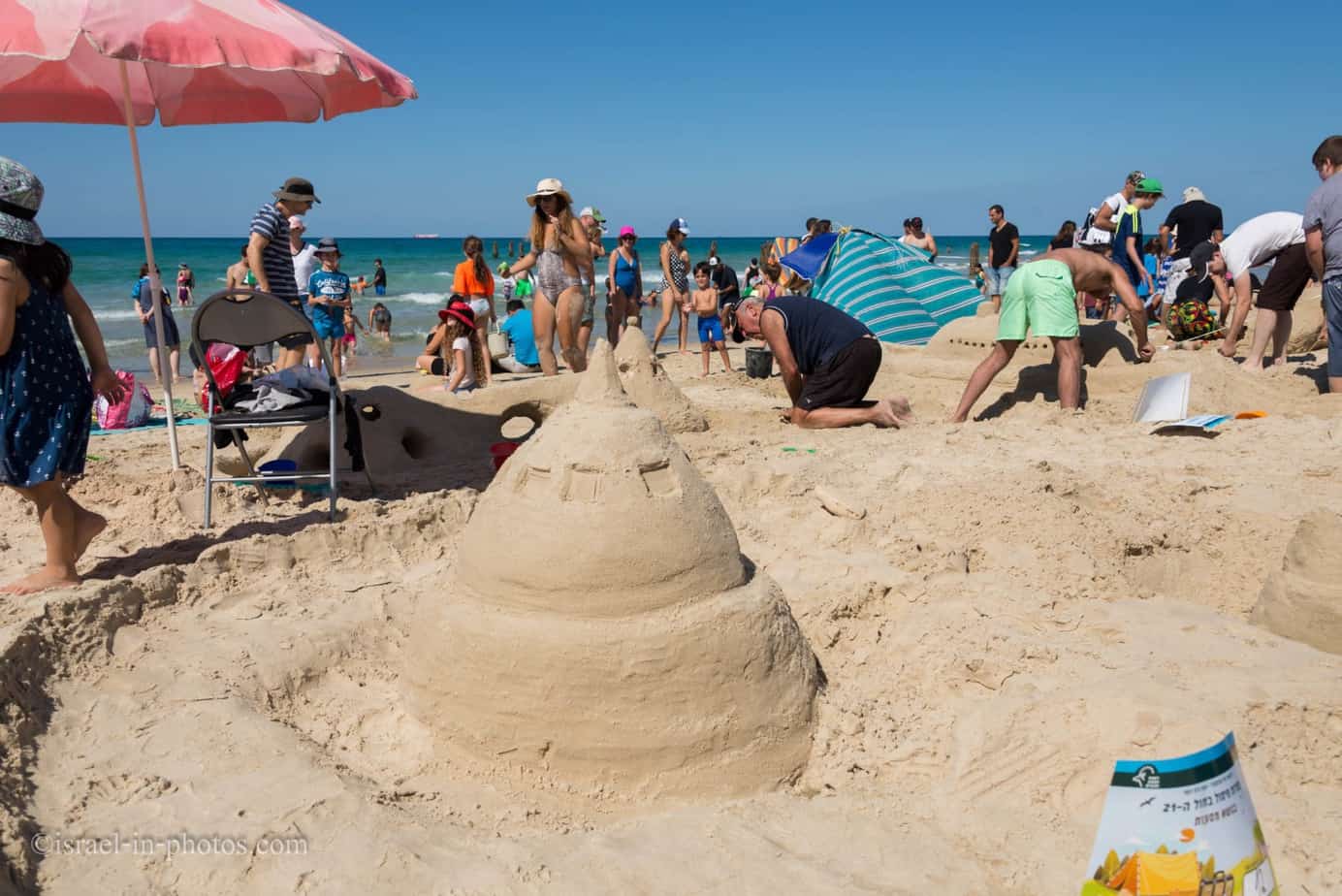 And what does this mean?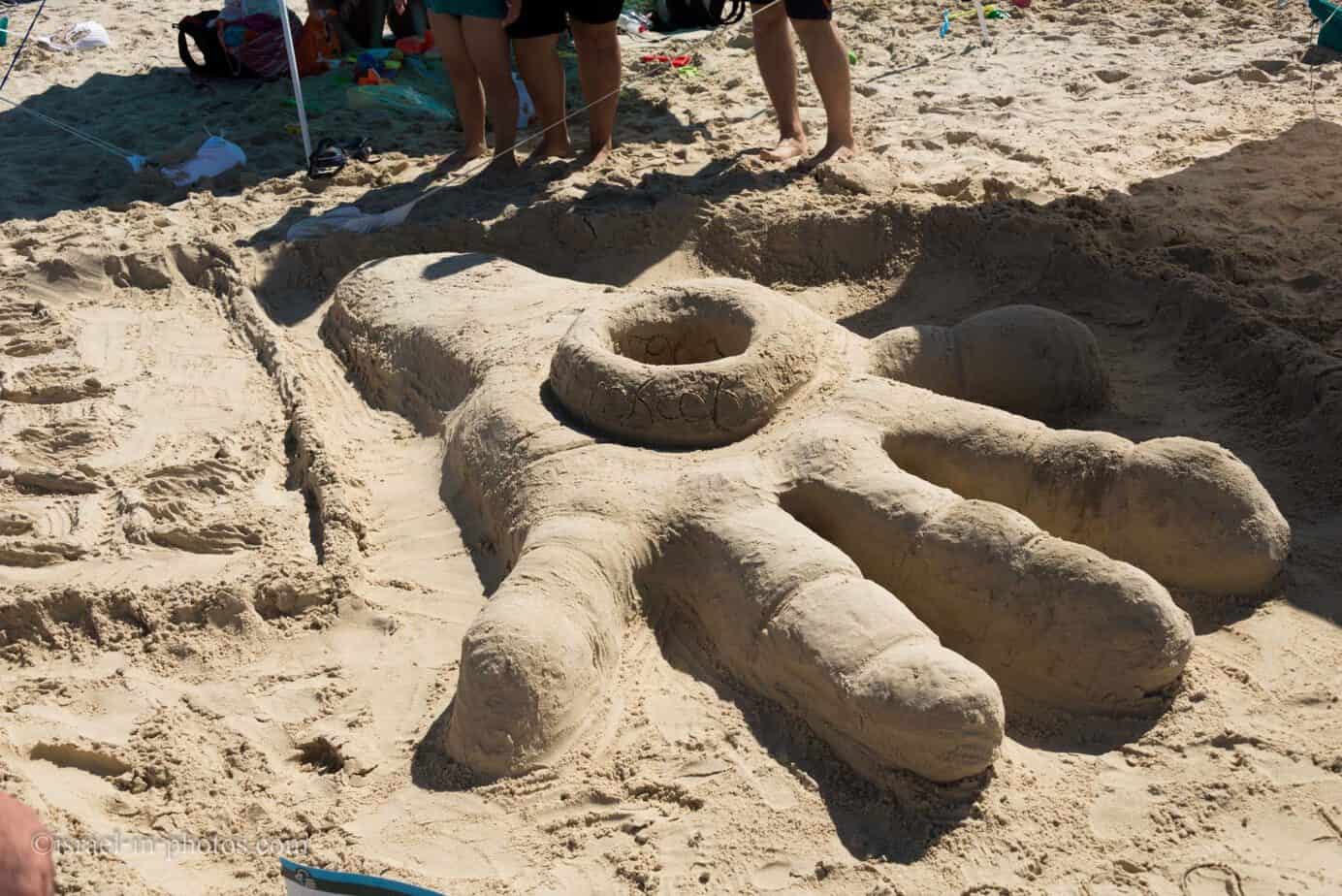 Enjoying the view:
Octopus: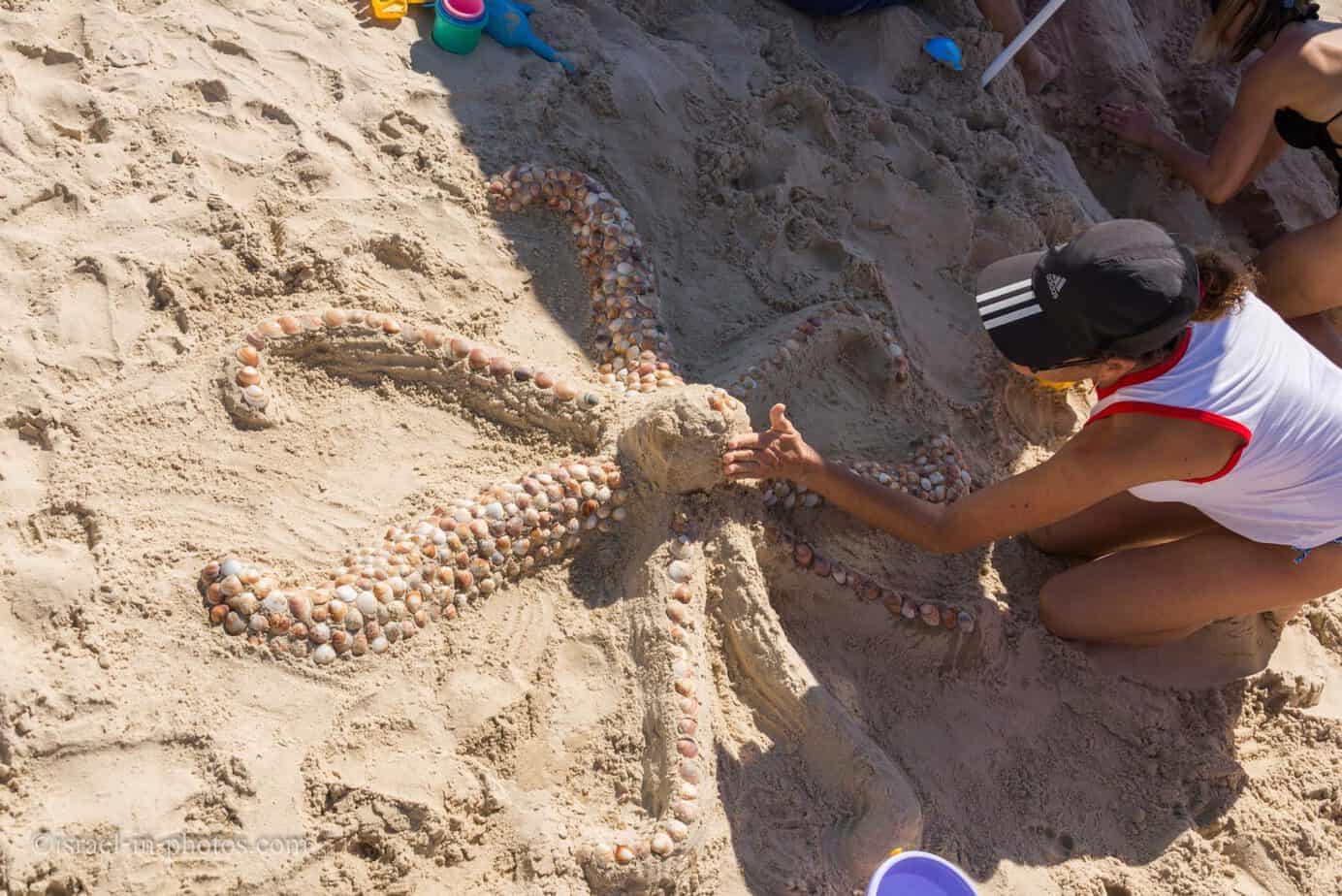 Unfortunately, I forgot our kite at home. And I did not want to start building sand sculptures with photo gear next to me. These were the two options my daughter wanted. So I bought a kite. As you can see, they were not cheap, most priced at 70 NIS, but we will probably make use of it in the future as well.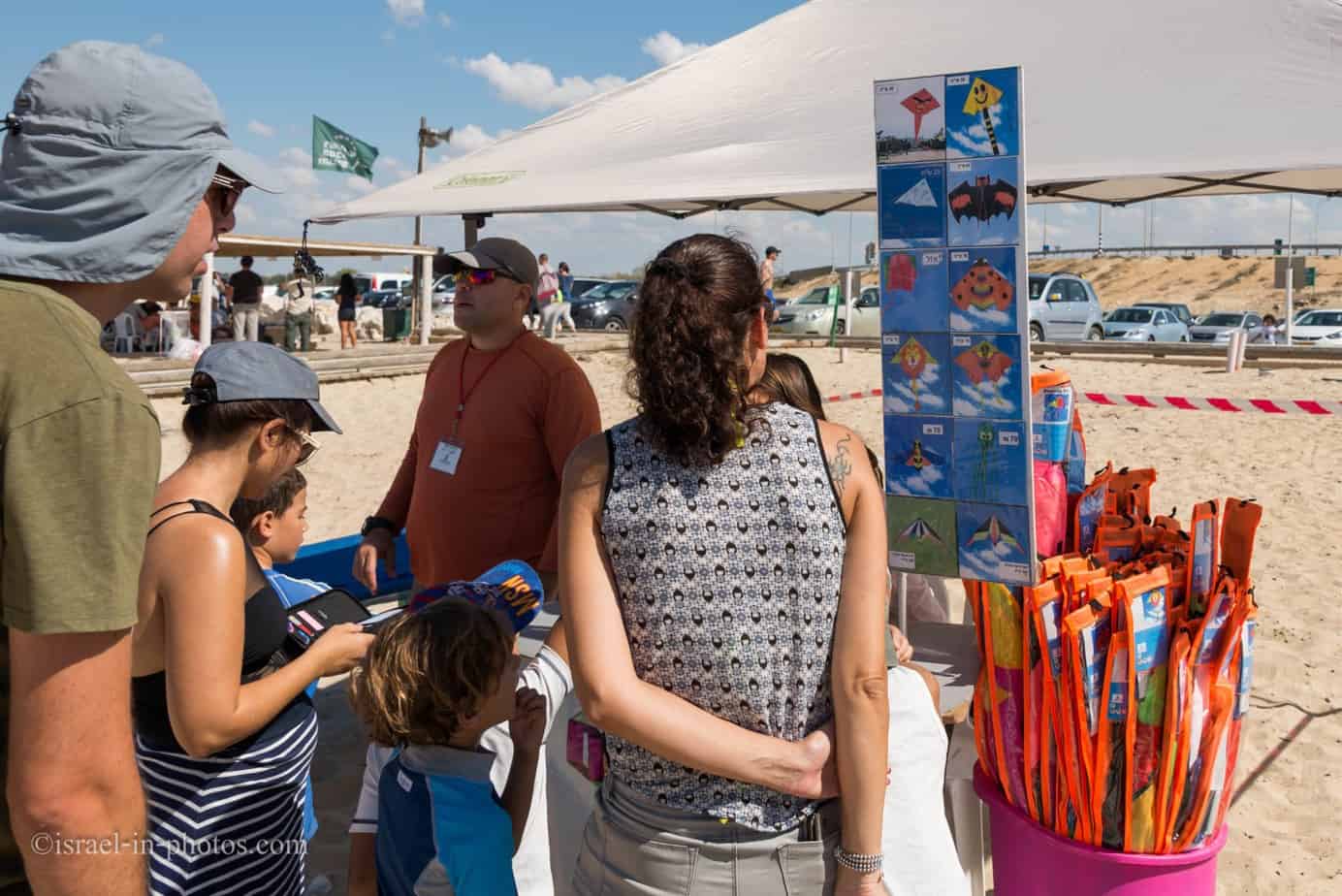 Summary
Overall, Beit Yanai Beach is one of the most beautiful beaches in Israel. Moreover, you can visit it not only during the summer. Besides swimming, you can hike, go bird watching or even joining the Sand Sculptures Competition. Which by the way was a little disappointing and for the future, I would suggest going to Sand Sculptures Competition in a big city like Tel Aviv or Haifa (hoping the more people there will be, the higher the level of the work will be).
Have you ever visited Beit Yanai Beach? Tell us about your experience in the comments below.

That's all for today and I'll see you in future travels!
Stay Tuned!

Additional Resources
Here are several resources that I created to help travelers:
And if you have any questions then check out Useful Information For Tourists To Israel.

Did not find what you were looking for? Email me at
[email protected]
, and I will do my best to answer your questions.