Sarona Market in Tel Aviv is the largest indoor food market in Israel. You can find there about ninety stores, kiosks, and restaurants. Let's begin exploring!
---
Offers:
Map
Sarona Market is situated on Aluf Kalman Magen Street 3, Tel Aviv. That is about a five to ten-minute walk from the Azrieli Center.
Map of the area:
And here is a map of Sarona. The market is located on the ground floor beneath the three skyscrapers. And it has four entrances – two on the sides and two on the front.
Directions
In case you are using public transport, then a variety of buses reaches this area. Here is already a preset link to Moovit. Just enter your starting point, and you will get the updated directions.
And if you are driving then you will need to find parking.
Parking
There are several paid parking lots in the area. I usually prefer to park at the Azrieli Center due to the easy access from the Ayalon highway. And walk the rest of the way.
Currently, you can find a parking offer at the official site (only in Hebrew). The offer is a one-time entrance for 15 NIS to the Millennium parking lot (at HaArba'a Street 17). This offer is not valid on weekdays after 17:00.
Opening Hours
Sunday – Thursday: 10:00 – 20:00
Friday: 09:00 – 16:00
Saturday: 10:00 – 20:00
Source: official site
About Sarona Market
Here is a quote from the official site:
Did you know? Sharona Market is the largest and most unique indoor food market in Israel!

How big and unique is it? In an area of ​​8,700 square meters, you will find about 90 shops, stalls, and restaurants in all categories. A combination of a groundbreaking world, old and new, in the culinary field.

Sharona Market places emphasis on gourmet and end products that you can only find there!

Cheeses imported from all over the world, fine balsamic vinegar from Italy, fresh seafood from the Atlantic Ocean, French champagne, and spices from the Far East. And of course, it is impossible without the country's local produce – fruits and vegetables, lambs and veals from the Golan Heights, fresh fish from the Mediterranean, local wines and foreign produce, boutique beers, chocolates, handmade pastries, and many more delicious surprises. Culinary paradise at its best.

So, where does Sharona Market get all this successful inspiration from? Of the leading markets in the world of course – The Borough Market in London, the Chelsea Market in New York, La Boqueria in Barcelona, and the Italian market chain around the globe (Eataly).

Inside the shops, behind the counters, and in the lively restaurant kitchens of the market, you will find real food people, products, and dishes that have long been the talk of the town: the burger of Meat Bar, the cheeses of Asher Promjeri from the Holy City, and the halva of the Halva Kingdom. To describe a place that is an experience? So Sharona Market is an amusement park of flavors!

Alongside all this, there are the best young culinary entrepreneurs who have come to bring fresh concepts of shopping, consumerism, and entertainment, all while constantly thinking about the great crowd that frequents the market every day.

You will also find, among other things, a fish and seafood bar, a fish shop by Zico the Fisherman, handmade fresh fruit popsicles, and a wine tasting stand where you can be impressed by at least 40 types of boutique wines.

You're not real foodies if Sharona Market is not your second home!
Restaurants
Over the years, I visited the Sarona market about a dozen times. And I dined at different restaurants. Some of the places, like this lovely Georgian restaurant, are no longer there.
Side note: If you wonder what Khachapuri is, then it is a traditional Georgian dish of cheese-filled bread. The simplest Khachapuri is basically like a pizza with cheese both on the top and inside.
And other places, like Segev, are still there. I would suggest choosing according to your kitchen type preferences and the current rating.
Note: you can find a list of all restaurants here.
Restrooms
You can find toilets near the western front entrance.
At Sarona Market
Passing through Sarona neighborhood towards the market.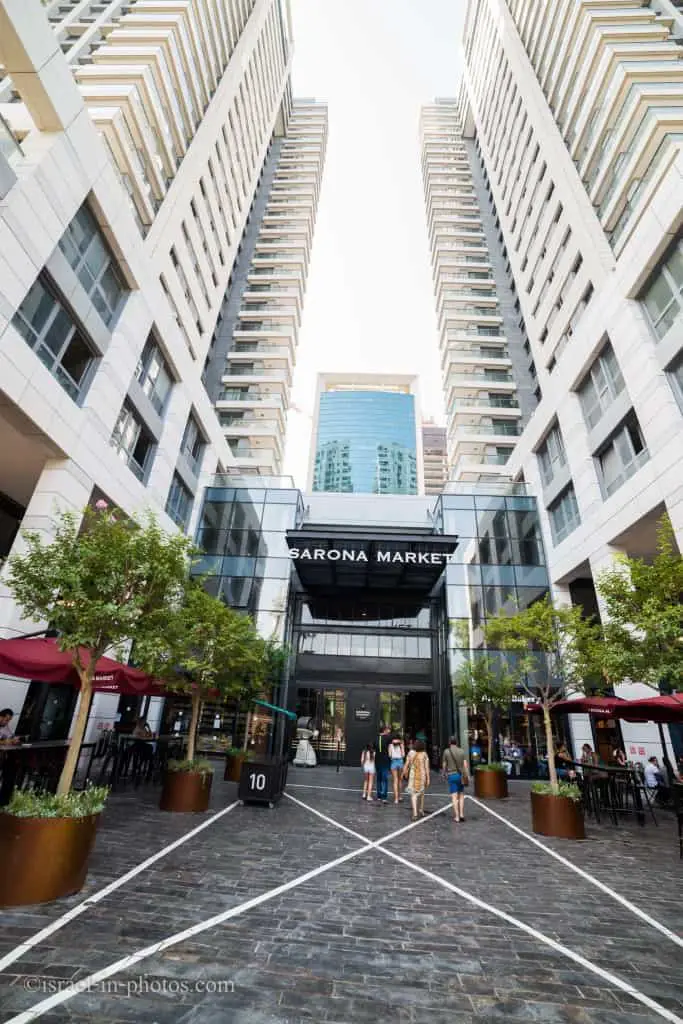 Sarona Market is one floor market beneath the three towers. The market mostly specializes in food, but you can also find books and office supplies.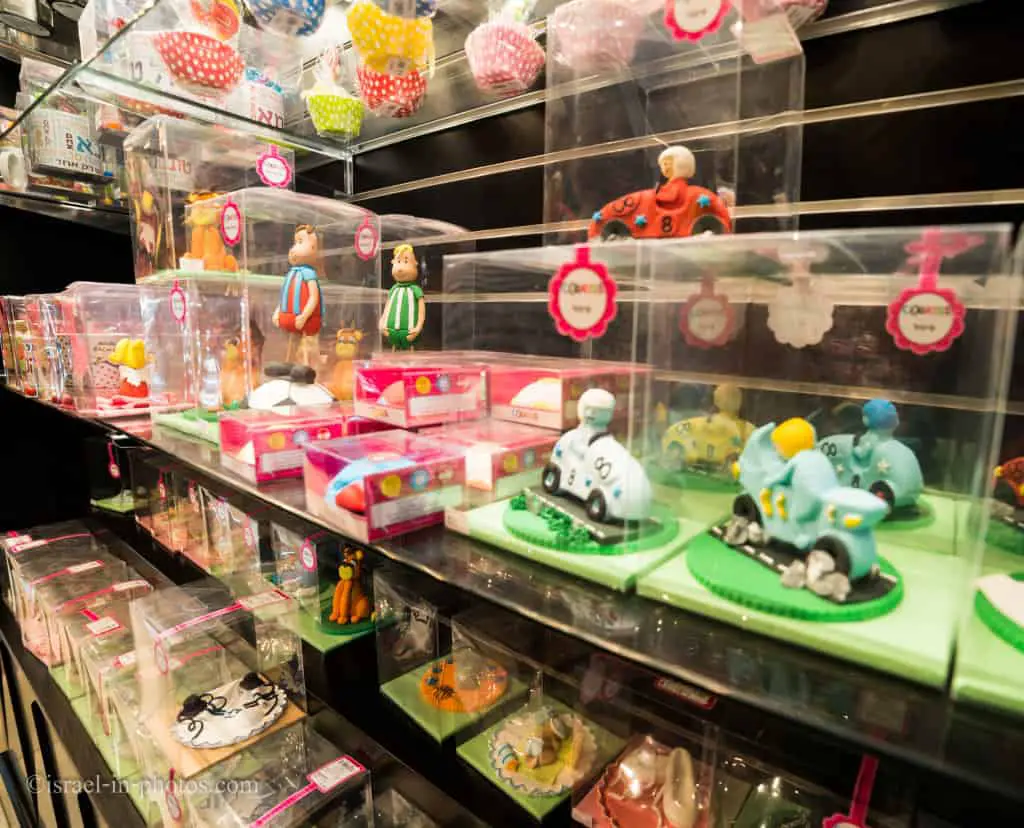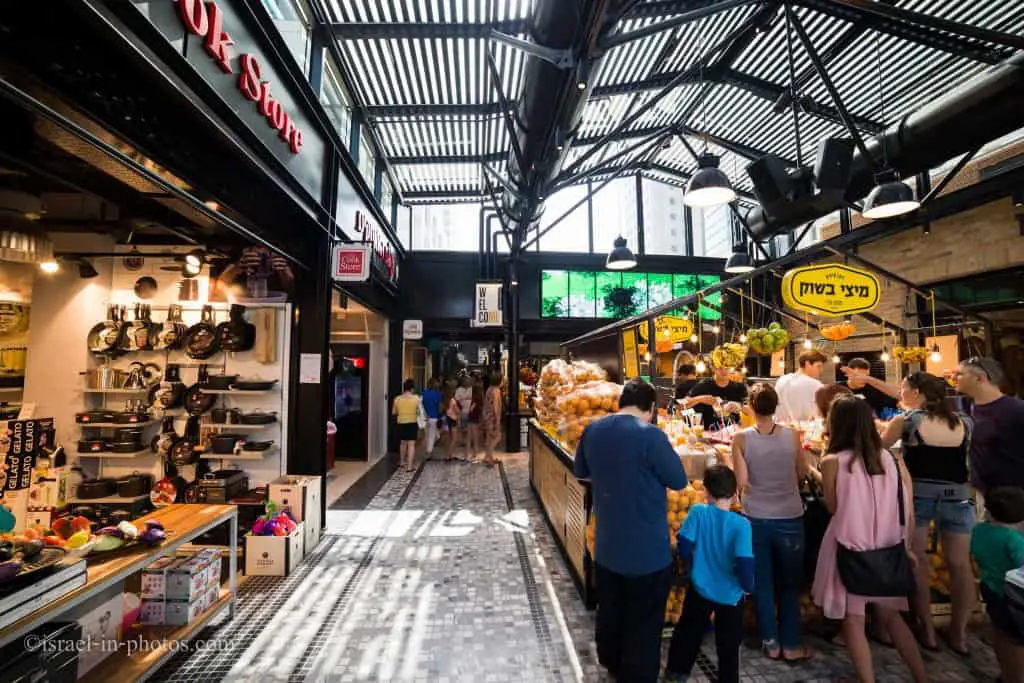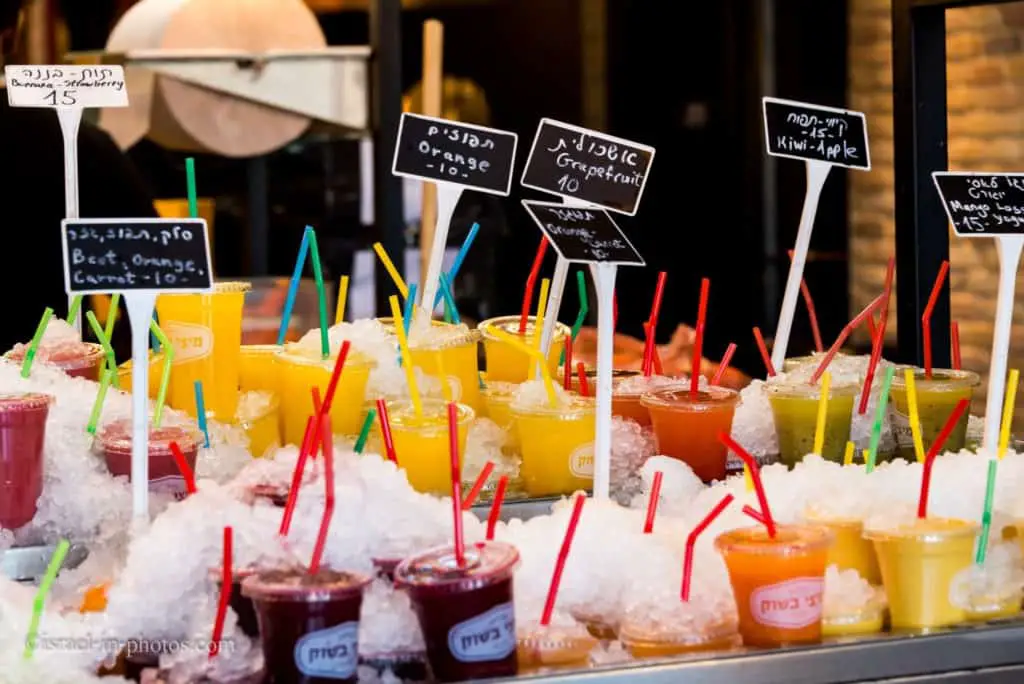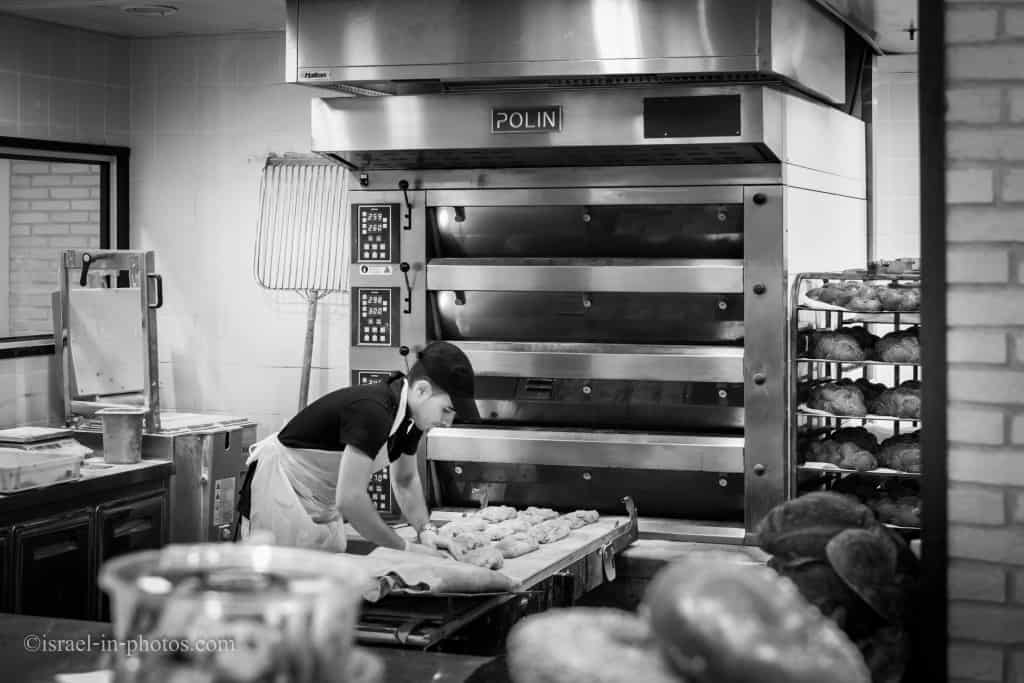 Wine Card? Why Not
On one of our visits, we stumbled upon a unique place. Something that I have not seen in Israel yet.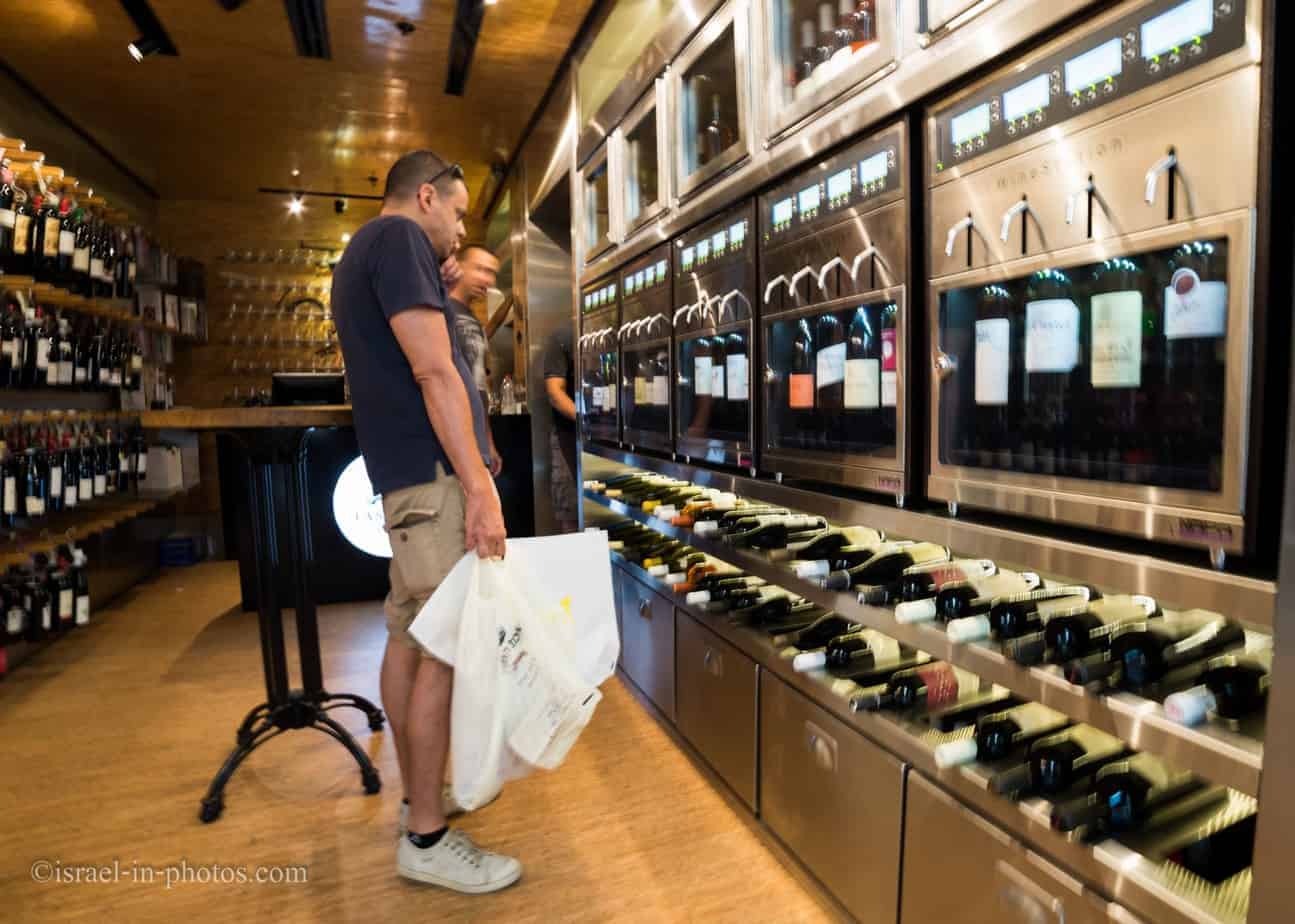 That is a wine shop. But not the regular type. It allows you to buy a glass of wine. The system is that you buy a card that will enable you to buy X glasses of wine. And each time you pass the store, you can select one of the wines, enter your card and select whether you want a full glass or a half glass.
Note: at my recent visit, I saw that this store was already closed.
Fauchon
Fauchon is a French gourmet food and delicatessen company. And when Sarona Market opened, they inaugurated their first store in Israel there.
Fauchon is famous for its macaroons. And at the market are selling mostly sweets.
Update: in August 2017, Fauchon officials said they would be closing the big store at Sarona, and only a small stand will remain. They will also stop preparing the food themselves and outsource it.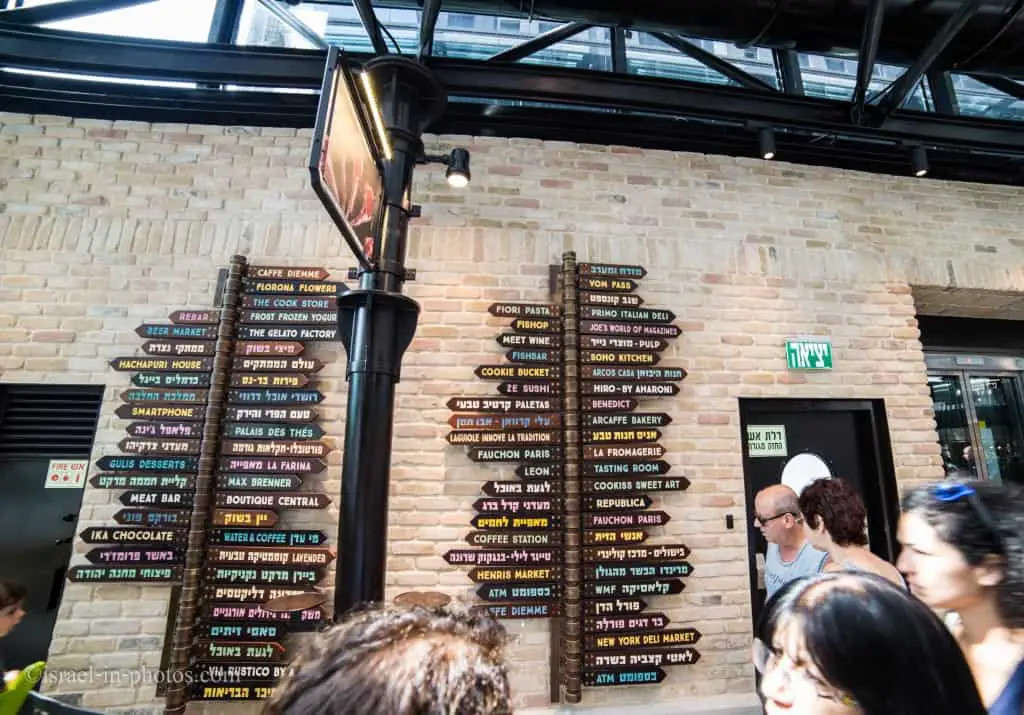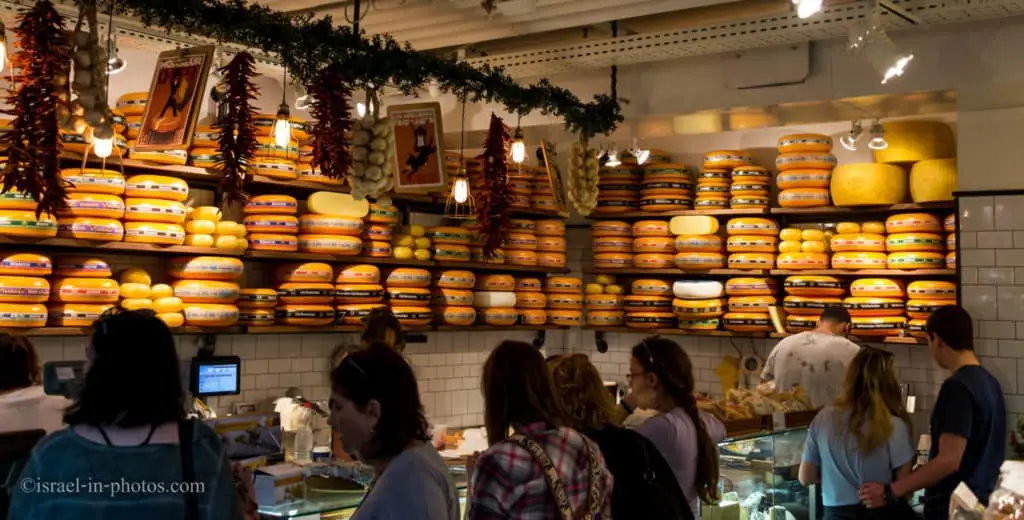 If you love spices, then check out my guide about Levinsky Market. And if you want a broader look, including a list of Most Popular Herbs And Spices, then check out Herbs And Spices.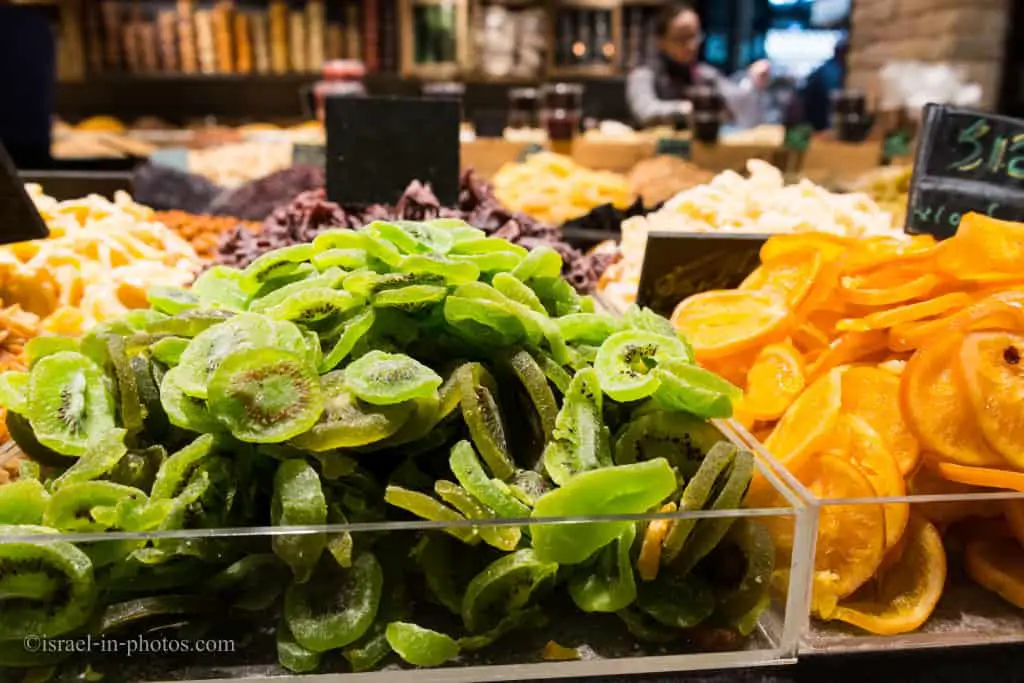 As part of the tasty things for ten NIS initiative, many stores offer small snacks. Not only bakeries but other stores as well. You can find different kinds of tapas and finger-food with fish, meat, and cheese.
At the Sarona market, you can find a branch of The Halva Kingdom. If you are reading my blog for a while, you will probably be familiar with them from Mahane Yehuda.
Overall, the stores in Sarona Market can be roughly divided into three categories. About 40% are food stores, 40% are restaurants, and 20% all the rest.
Note for photographers: on one occasion, when I visited Sarona Market, the security saw my DSLR and asked me not to photograph inside. That happened once out of about a dozen times.
In the photo above, you can see Israel Aharoni, a celebrity chef, and he also had a restaurant at Sarona Market. Hiro restaurant chain did not withstand Coronavirus.
Most of our visits were on Friday morning. Thus you can see many people. On weekdays Sarona is less crowded.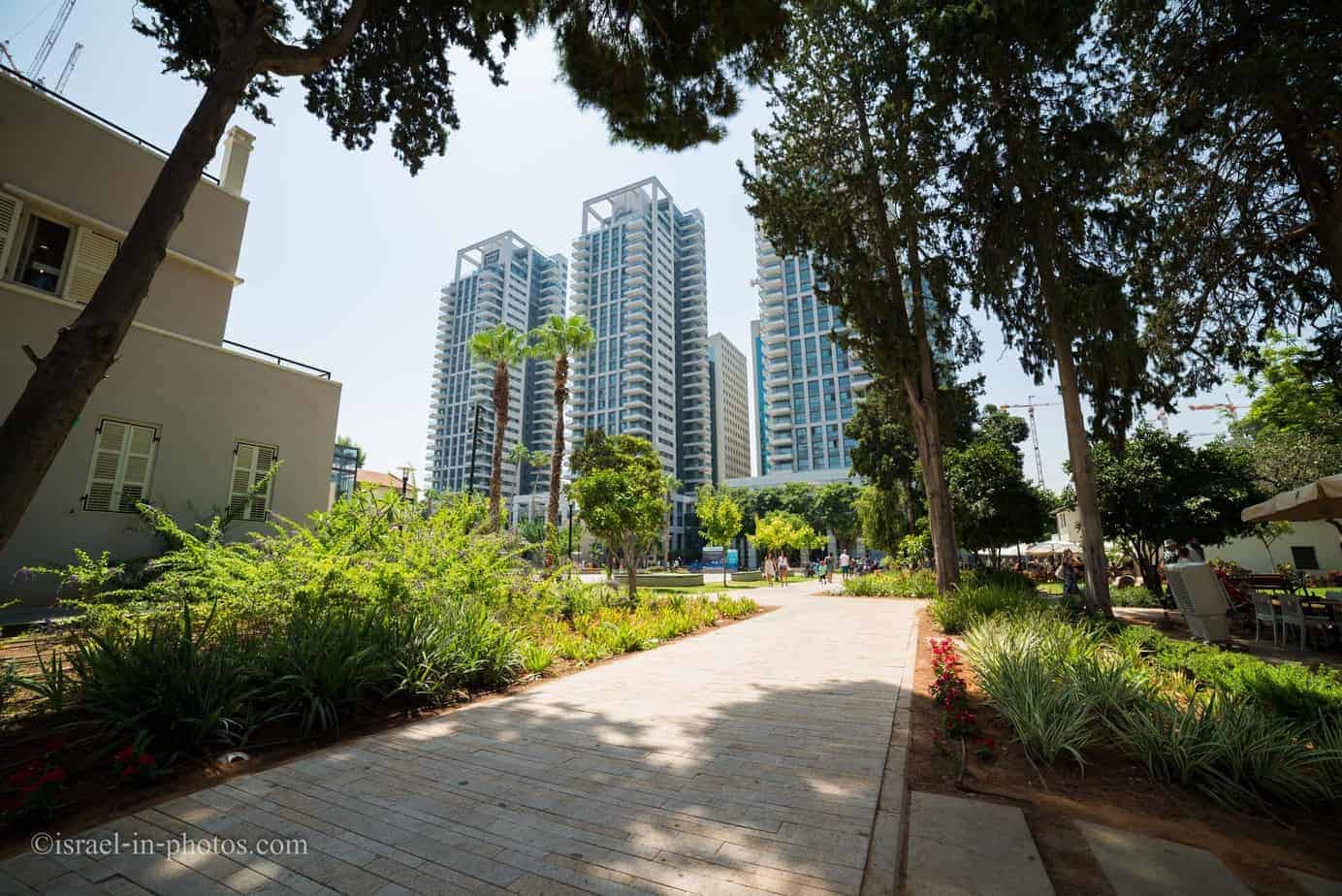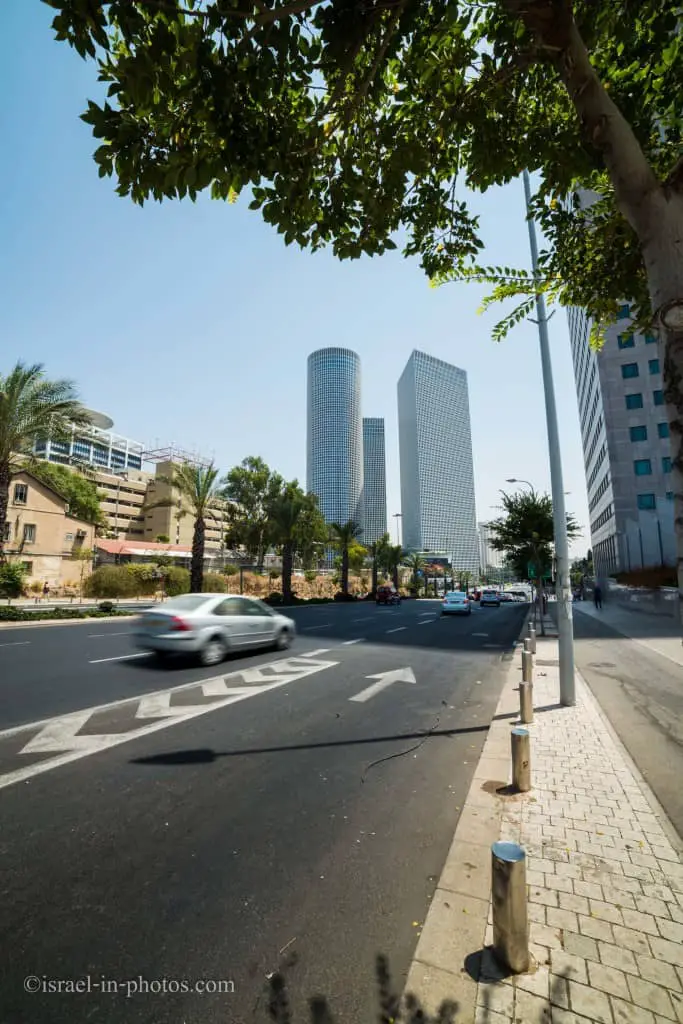 Summary
To sum up, Sarona Market is a lovely place for a visit. Many Israelis define it as being in Tel Aviv but feeling like in Europe. It is a high-class market, meaning you can find many high-quality products and restaurants, but they will not be cheap.
And if you are in the area, especially during dinner time or lunchtime, I would suggest stopping at the market. Another benefit of this place is air conditioning, which makes this a perfect attraction for the hot summer days.
If you love markets, then check out Markets In Tel Aviv And Jaffa. And for additional points of interest nearby, see Tel Aviv-Yafo.
Have you ever been to the Sarona Market? Tell us in the comments below.
That's all for today, and I'll see you in future travels!
Stay Tuned!
Additional Resources
Here are several resources that I created to help travelers:
And if you have any questions then check out
Useful Information For Tourists To Israel
.  
Did not find what you were looking for? Leave a comment below, and I will do my best to answer your questions.