Haifa Educational Zoo is located on the slopes of Mount Carmel. The zoo is quite big, and you can find there all the usual animals. But, since the zoo is on the slope of Carmel mountain, there are no big animals like elephants, giraffes, and hippos. And today we are going to visit it. Let's begin!
Map
Haifa Zoo is located at 124 Ha-Tishbi street 124, Haifa.
Map of the area:
Directions
You can reach the Haifa Educational Zoo by a variety of buses depending on your starting point. Here is a preset Moovit, where you can get the suggested route. Just enter your starting point, and you will get updated directions.
And if you are in Haifa downtown, then you can take the Carmelit, Haifa's underground funicular railway, to the Gan Haem station, and walk from there.
The directions are similar to the ones of Tikotin Museum Of Japanese Art, as both these places are located a short walking distance from each other.
Parking
Finding parking in this area (depending on the time of your visit), can be challenging. The zoo does not have dedicated parking for visitors. Thus, you will have to look for parking in the surrounding streets. If you do not find anything in the nearby street, then you can use the same parking I did while visiting the Tikotin Museum Of Japanese Art. You can find it at Sderot HaNassi 57. There is a turn right to free public parking. That public parking also has an entry and an exit to Yefe Nof 46, which is close to Bahai Gardens viewing balcony.
Opening Hours
2 May – September
Sunday – Thursday, Saturday and holidays: 9 – 18.
Friday and holiday eve: 9 – 14.
October – 30 April
Sunday – Thursday, Saturday and holidays: 9 – 16.
Friday and holiday eve: 9 – 13.
Petting Corner is open at:
Sunday – Friday: 11 – 13.
Saturday and holiday: 11 – 13 and 14 – 15.
Lemur Pavilion opening hours:
Sunday – Friday: 11 – 13.
Saturday and holiday: 11 – 13 and 14 – 15.
Note: the zoo closes one hour after the box office closes.
Entrance Fee
Adults and children (over the age of 2 years old) – 38 NIS. Students, pensioners, soldiers, and handicapped – 25 NIS.
Note: opening hours and ticket prices were updated in May 2019. In any case, recheck the official site (currently only in Hebrew) before visiting.
Coupons And Discounts
From time to time there are coupons or 1+1 deals for credit card holders, and you can purchase the tickets at half price. That is what I did several times. I bought tickets as low as 19 NIS per person.
Here are several examples: 1+1 of Isracard owners, a ticket for 29 NIS for Cal owners, and a ticket for 29 NIS through cuponofesh.co.il.
Origin Of The Name
Haifa Educational Zoo was created in 1948. It was originally located in the basement of a synagogue. This basement also held lessons for pupils and advanced study for teachers and that's why it's called Educational Zoo.
How Big Is The Zoo?
Haifa Educational Zoo is located on the slopes of Mount Carmel and it is a medium size zoo. You can spend there from several hours up to a half day. We usually stay at the zoo for 3 – 4 hours. But of course, your visit could be shorter or longer. If we are taking big data into account, then according to Google: "People typically spend up to 2.5 hours here".
Site Plan
Map of Haifa Educational Zoo: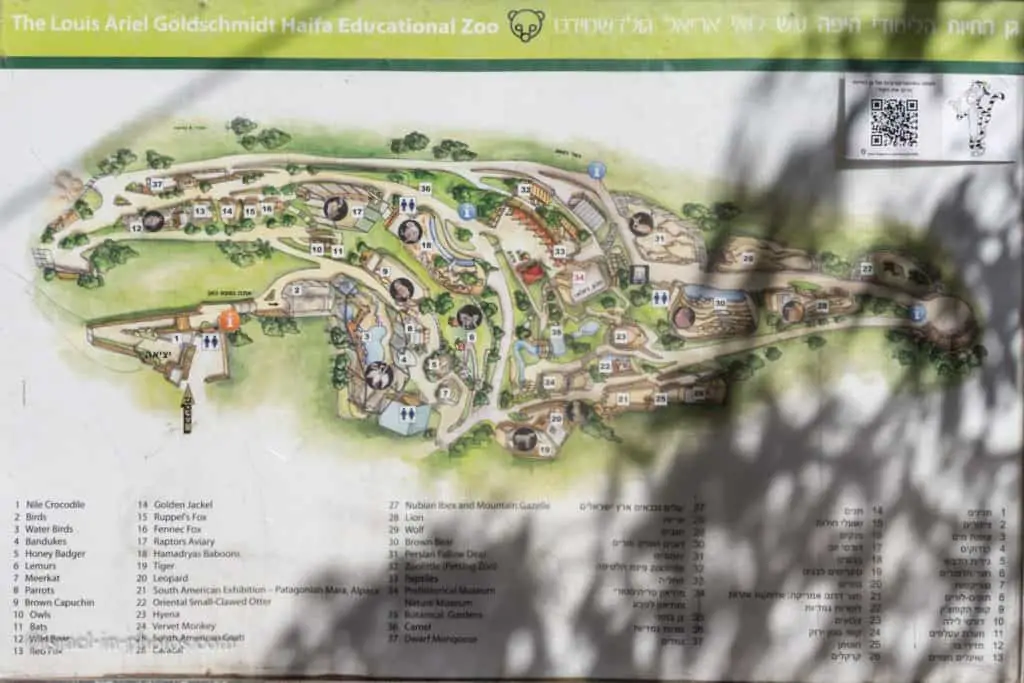 Note: you can click on the map to enlarge it.
And now, I will tell you about several or visits that took place over recent years to the Haifa zoo.
At Haifa Educational Zoo
I prefer when animals are not behind bars, and you enter big areas where animals are free, and you can freely walk among them. That is the case regarding birds.
Note: since the photos are from several different visits, they do not appear in the visiting order.
Inside birds pavilion:


The same (no bars and no glass) is true for some of the monkeys:

On the official site, you can find an interactive map with locations and photos of the animals, this can be handy if you are not going to visit all animals. From this map, you can also see that there are 41 locations to visit. Meaning at least 41 species are represented.
Owls at sleep: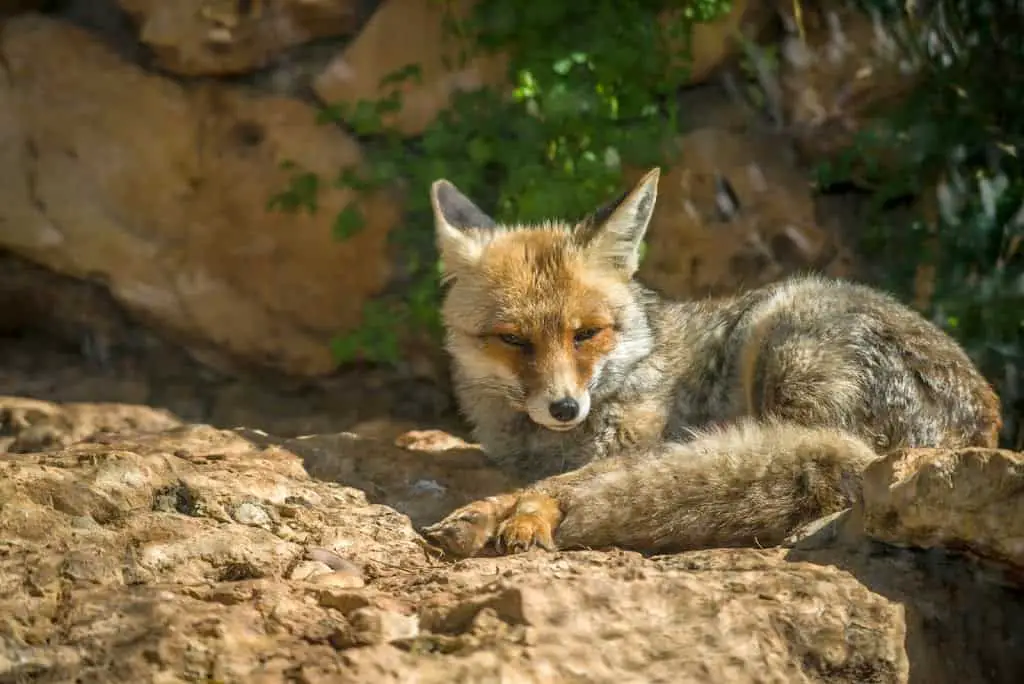 Here are a couple of additional photos: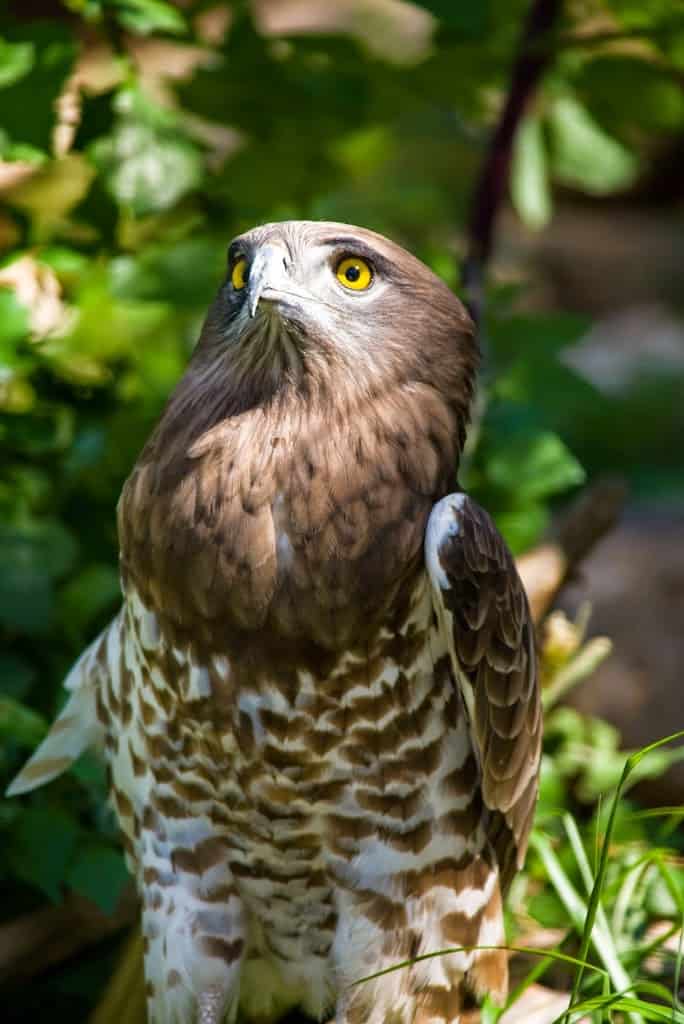 White Bengal Tigers
There are a couple of white Bengal tigers. I guess, the zookeepers are proud of having them since the Tigers appeared on the cover of their booklet. And AFAIK, this is the only place in Israel, where you can see white Bengal tigers.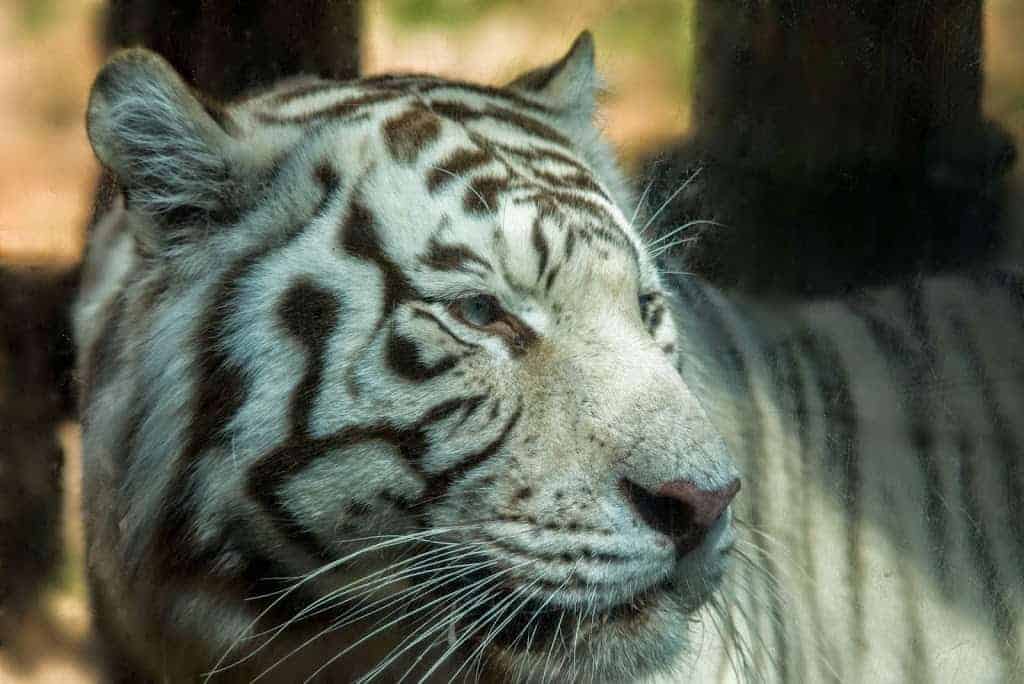 The photo above was made through a thick glass with a lot of scratches on it. It took me more than an hour in post-production to clear these scratches a bit.
When To Visit
Since in Israel it is quite hot, I would suggest visiting animals early in the morning (when they are more active). Also, select cooler days.
And if you come in later, then instead of white Bengal tigers two meters from you, you will see them somewhere in the back lying. Like this:
They were probably already fed, thus were not moving much.

Leopard: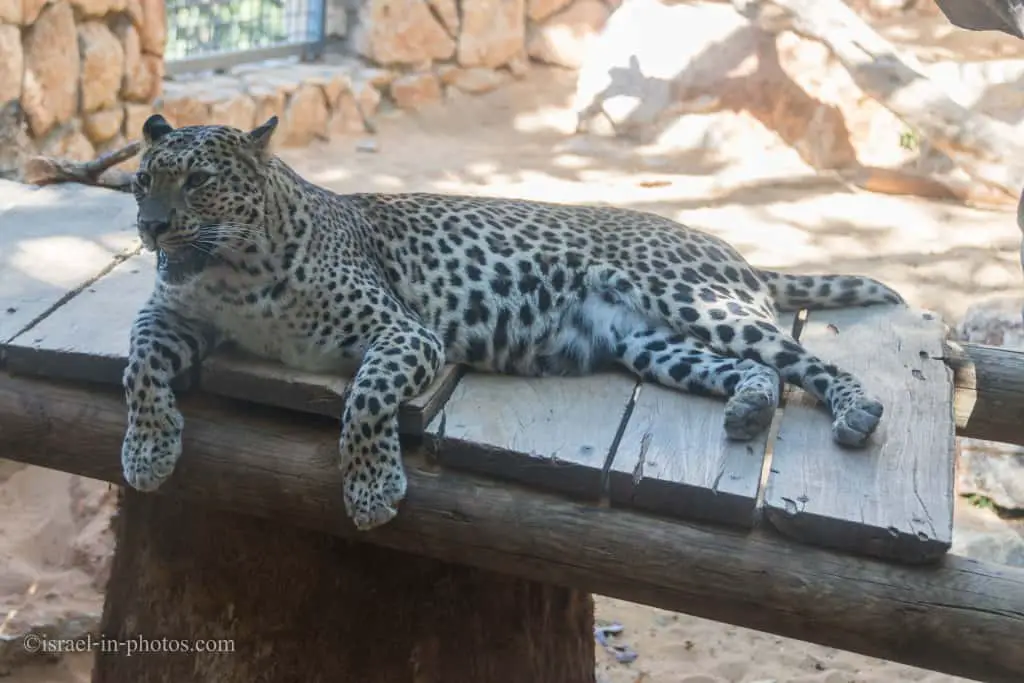 Caracal: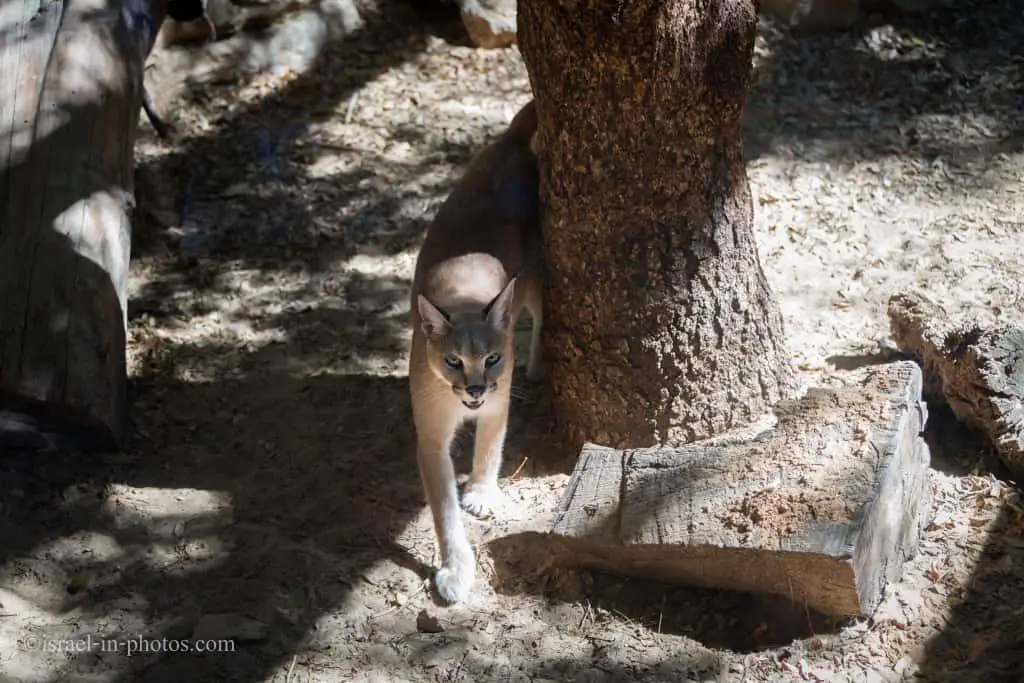 Lion: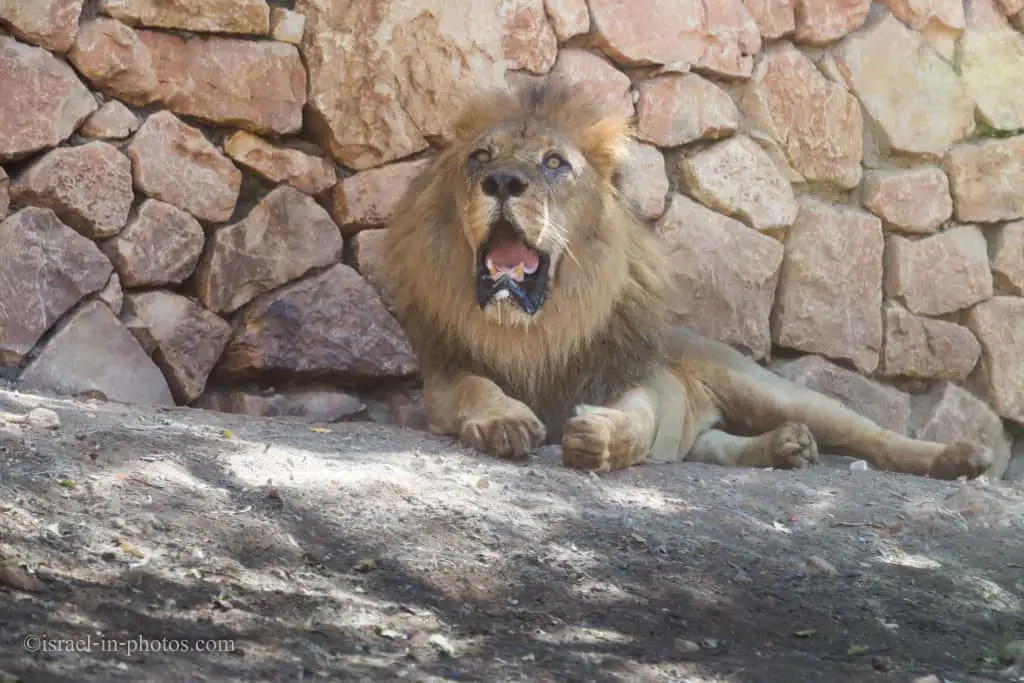 And the bear was waiting for food: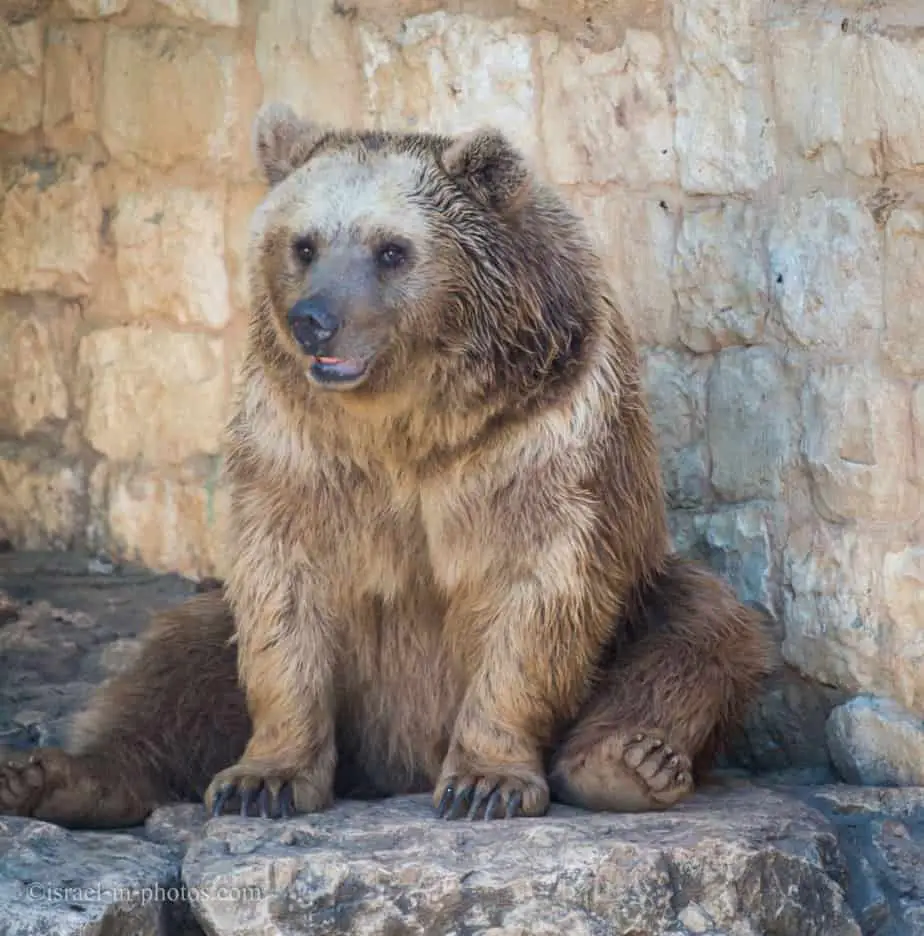 There were three bears. Looked like the mother with two kids and the kids were fighting among themselves until the mother came and slapped both of them. Then each kid went to another corner:

On guard:

My neck hurts just from watching this suricate 🙂
Reptile corner: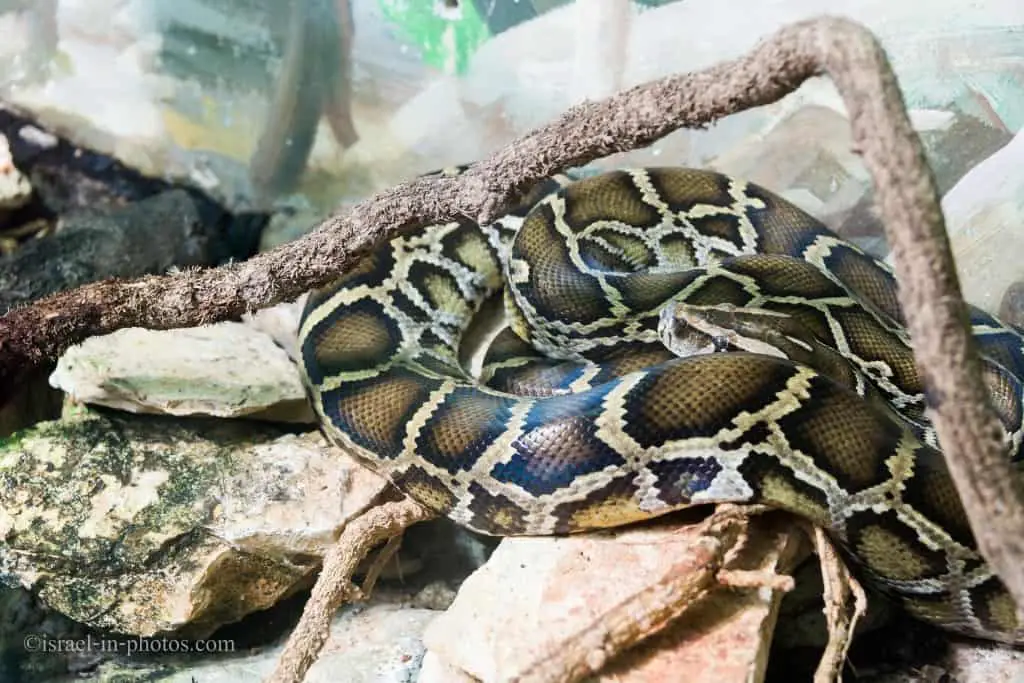 Green on the green: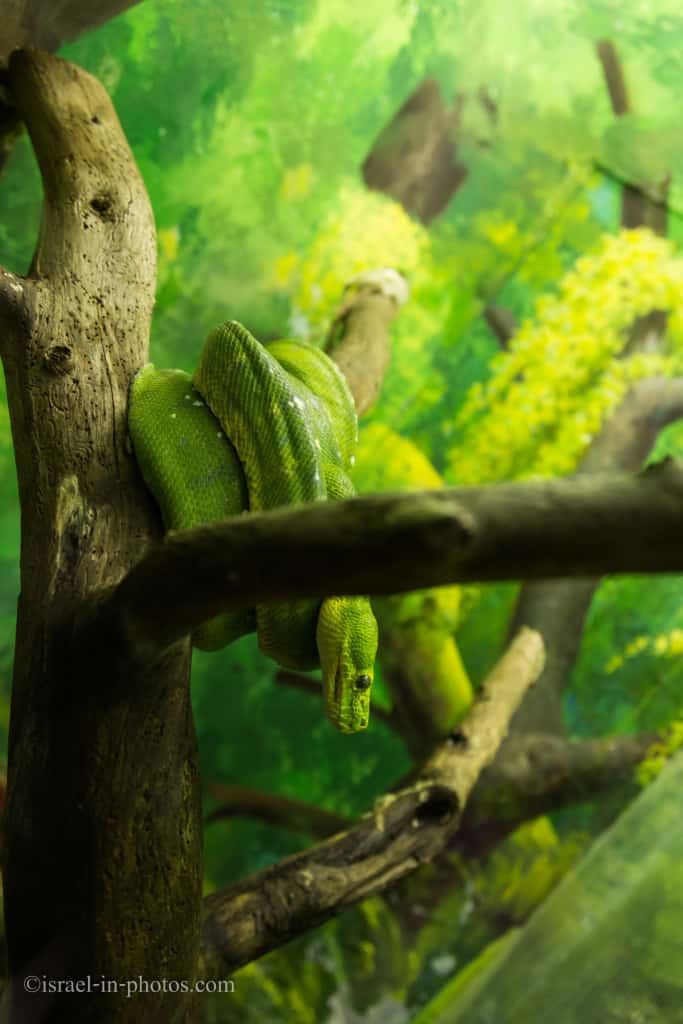 Lizard: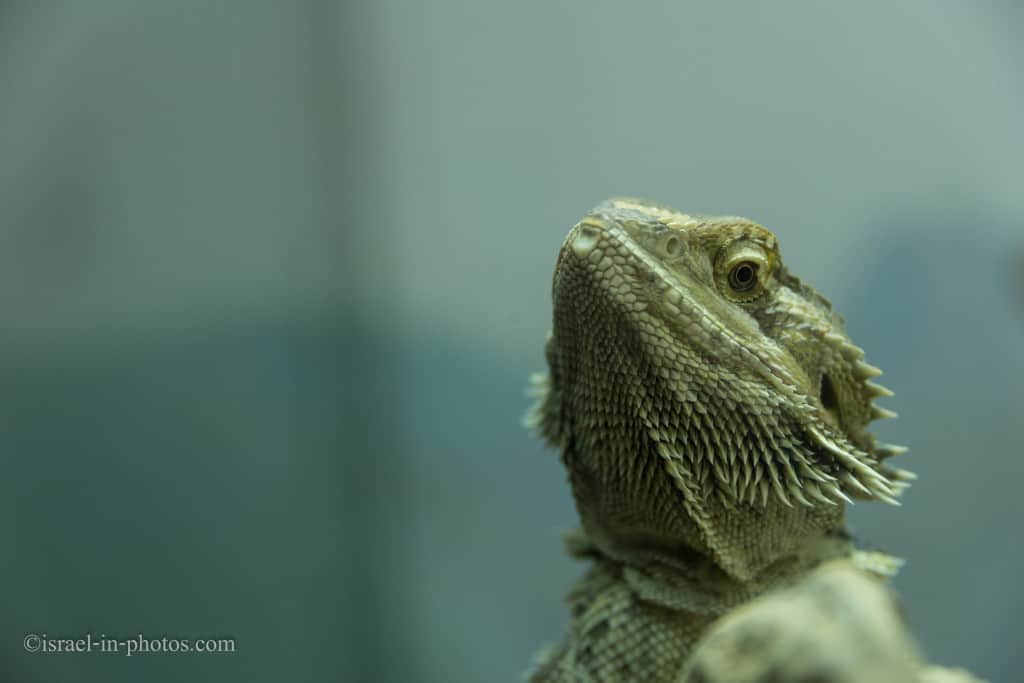 Prehistoric Museum
In my previous visit I missed the Prehistoric Museum (#34 on the map), but this time we visited it.
You might wonder why there is a Prehistoric Museum in Haifa Zoo. I am not sure why exactly here, but the zoo is located on the Carmel mountain. And Carmel mountain is also home to a group of prehistoric caves. In those caves, humans lived for some 500,000 years. Such long-term habitation of the same caves is very rare anywhere in the world. You can find more at Nahal Mearot Nature Reserve.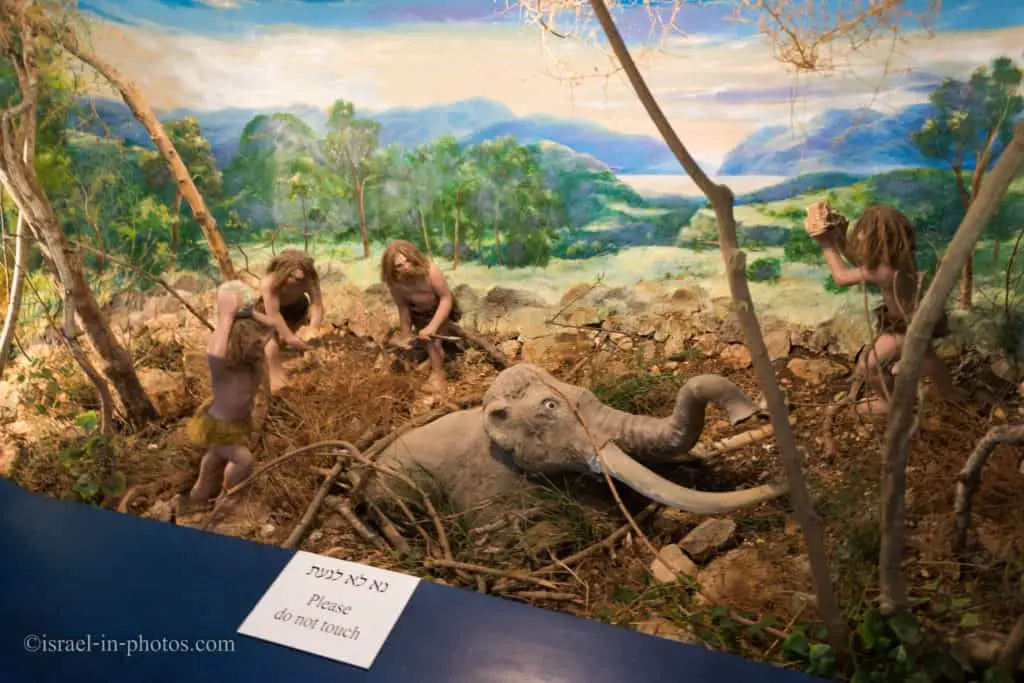 Prehistoric Museum is not big. It has two floors. The lower one is occupied mostly with models representing different times of human development:

Another model: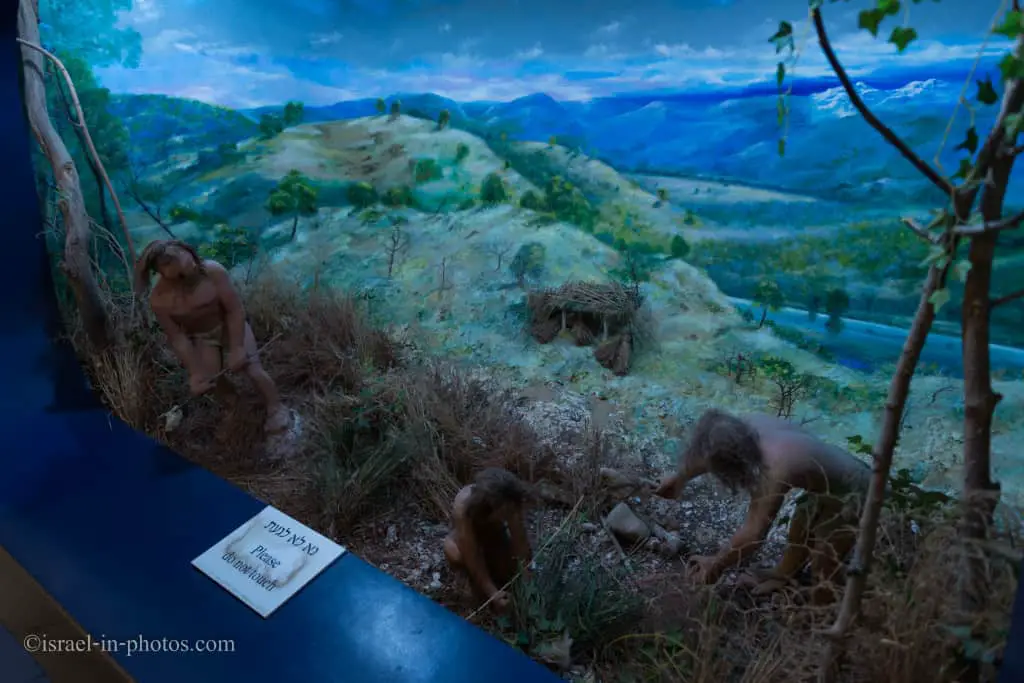 And the upper shows different archaeological findings. Many of the findings are from caves at Mount Carmel.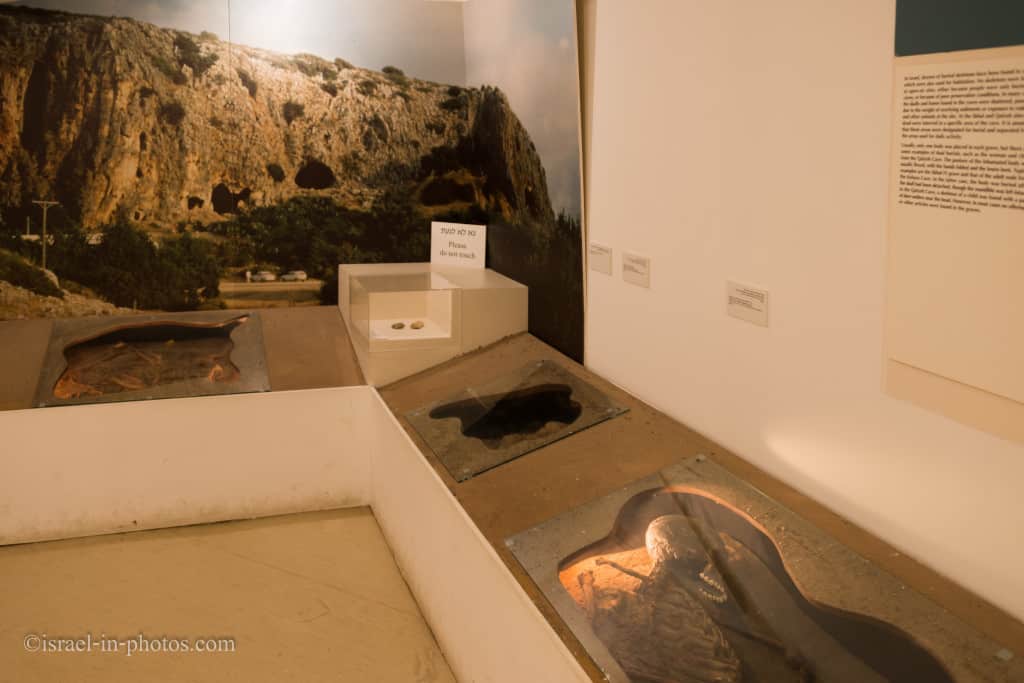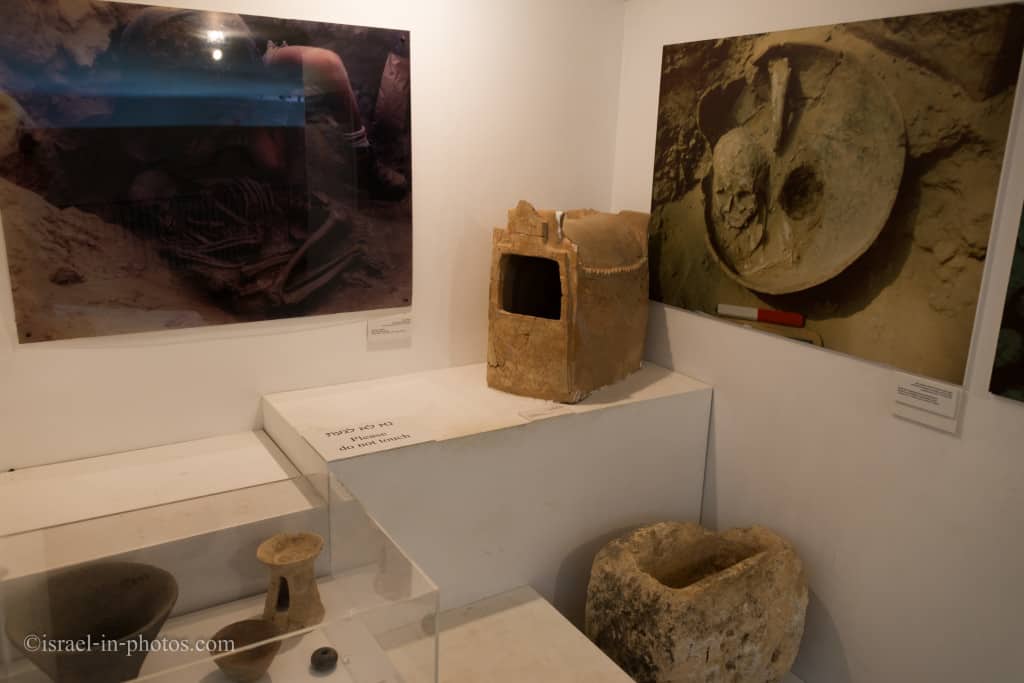 Lemur pavilion is open only during limited hours, so keep this in mind while visiting.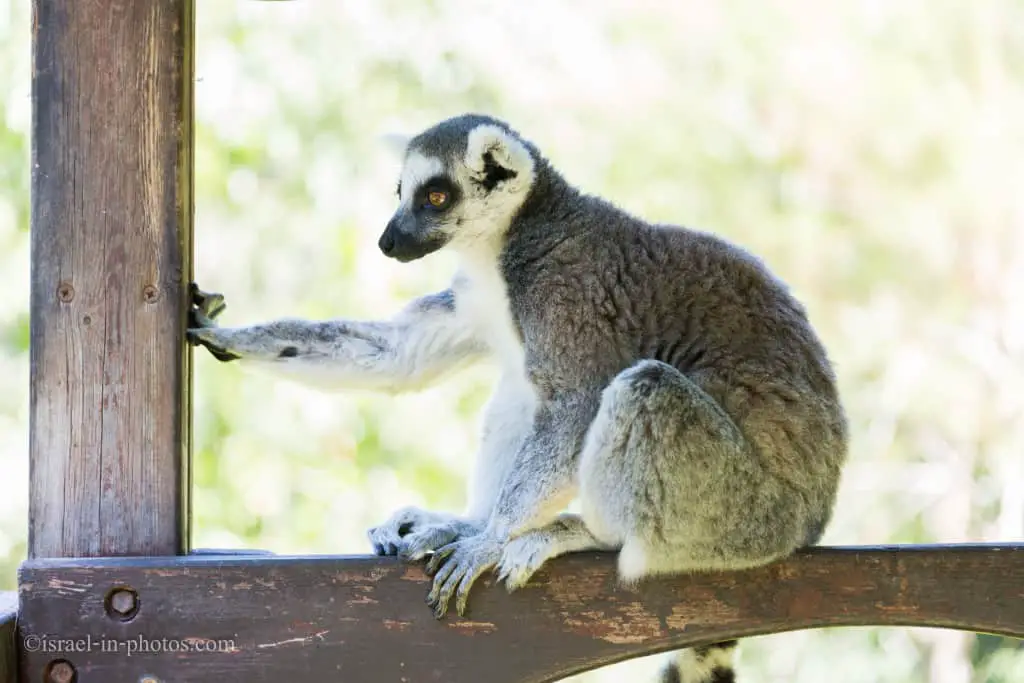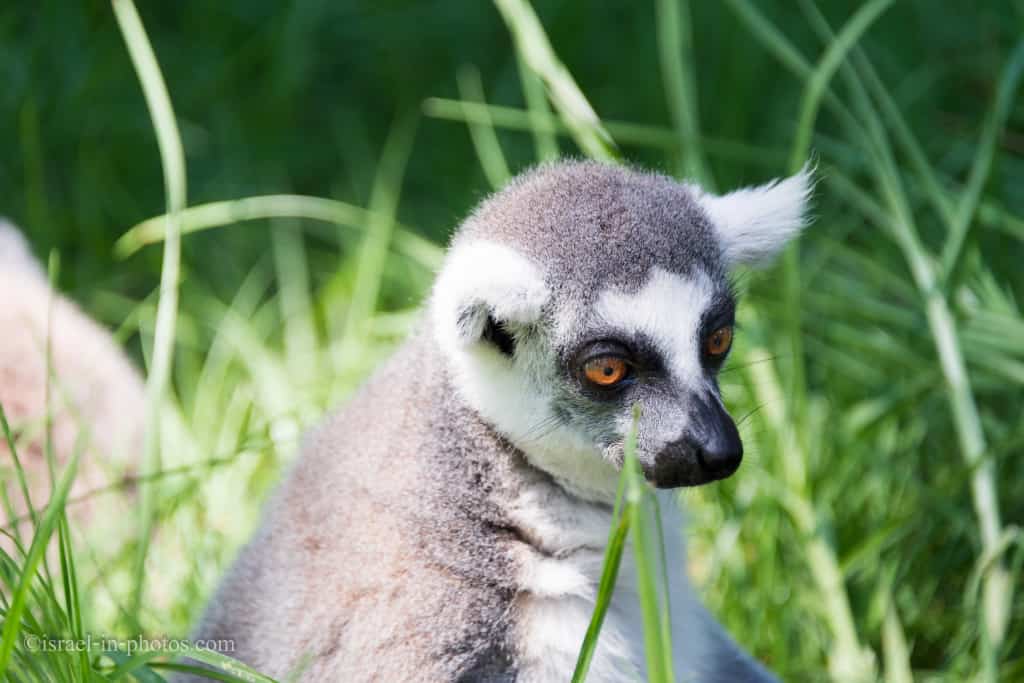 During our last visit, birds of prey pavilion was closed, and I have not seen any notifications on that. Thus, if you want to see something specific, contact the zoo in advance to make sure it is open.
And lastly, we said bye to the turtle and went home.

Pandas?
One more thing worth mentioning is pandas. About a year ago the media reported that China 'agrees to gift pandas' to Haifa zoo. When I visited& Haifa Educational Zoo, there were no pandas, and I have not seen any new accommodation for them 🙁
Summary
If I sum up, despite the incident with the closed pavilions, Haifa Educational Zoo a lovely one. One certain plus of this zoo is that many of the animals are neither behind glass nor bars. And if you find coupons and buy tickets for around 20 NIS (per person) then it worth a visit.
Have you ever been to Haifa Educational Zoo? Tell us about your visit in the comments below.
That's all for today, and I'll see you in future travels!
Stay Tuned!
For additional attractions nearby see Haifa.
If you have any questions then check out Useful Information For Tourists To Israel. And if you are looking for ideas on where to visit, then read Israel Trip Planner, National Parks And Nature Reserves, and Events And Festivals By Season.

Additional Resources
Here are several resources that I created to help travelers:
And if you have any questions then check out Useful Information For Tourists To Israel.

Did not find what you were looking for? Email me at
hi@israel-in-photos.com
, and I will do my best to answer your questions.