Last August, we went for a weekend in Upper Galilee (Northern Israel). Join us and get ideas for your trip.
Day #1 – Ride and Shulman Chocolate
On Thursday, the first day of vacation, we arrived Kiryat Shmona area around noon. We did not make any stops on the way. But, if you have a long ride and want a nice family track suitable for hot days by the Sea of Galilee, I recommend checking Betiha Nature Reserve.
Interactive map of the area:
Offers:
Hotels, hostels, and apartments in this area:
We did not stop on the way because I wanted to get to Shulman Chocolate Museum by 14:00. I heard good things about Shulman Chocolate. When I called them, I was told that the museum visit is self-guided and a workshop for kids is every round hour.
Shulman Chocolate is located in Kibbutz Dafna. It is one building with several areas. There is a small museum, chocolate factory, store, and workshop area.
You can find my complete guide at Shulman Chocolate.
From Shulman Chocolate Museum, we went to our Bed and Breakfast at She'ar Yashuv. We planned to rest a little and visit Nimrod Fortress National Park. I preordered tickets for the 20:00 lantern trip and Nimrod. Israeli National Parks Authority offers these tours daily during August, but you must order a few weeks in advance.
Unfortunately, my daughter did not feel well, so we had to skip the lantern trip. But, here you can read about our previous visit to Nimrod Fortress National Park.
Day #2 – Kayaking and Rafting in Upper Galilee
Several firms offer kayaking and rafting in northern Israel. Most of them, if not all of them, offer discounted tickets. I preordered discounted tickets with my credit card.
I chose HaGoshrim Kayaks (official site) since they suited us the most.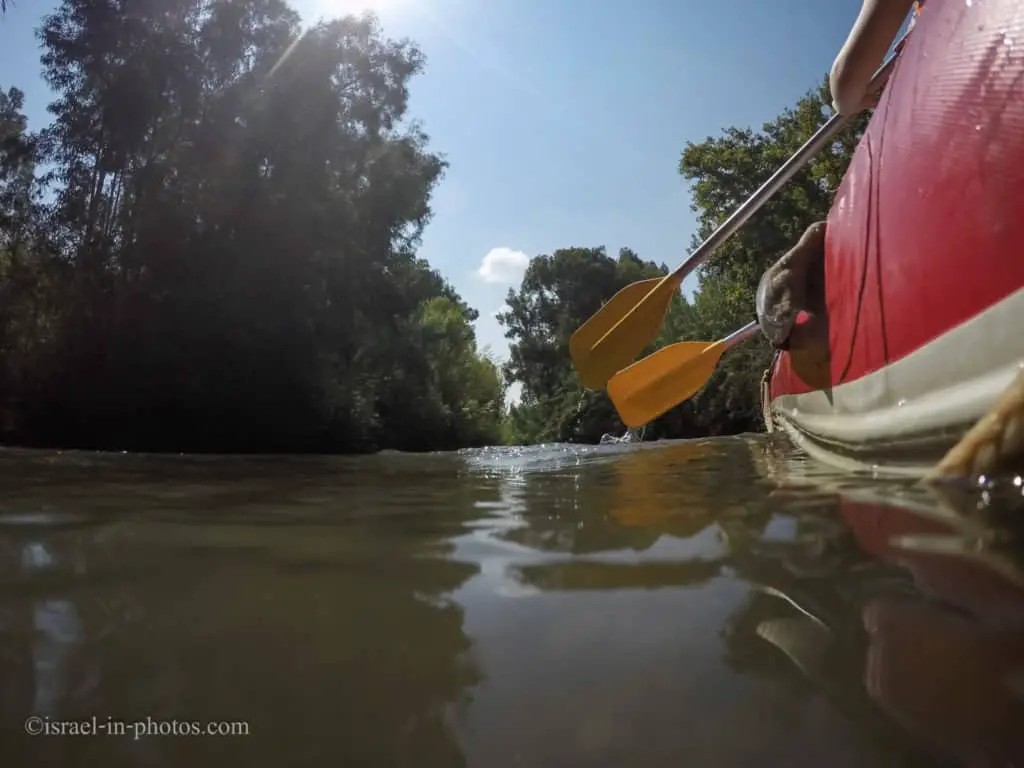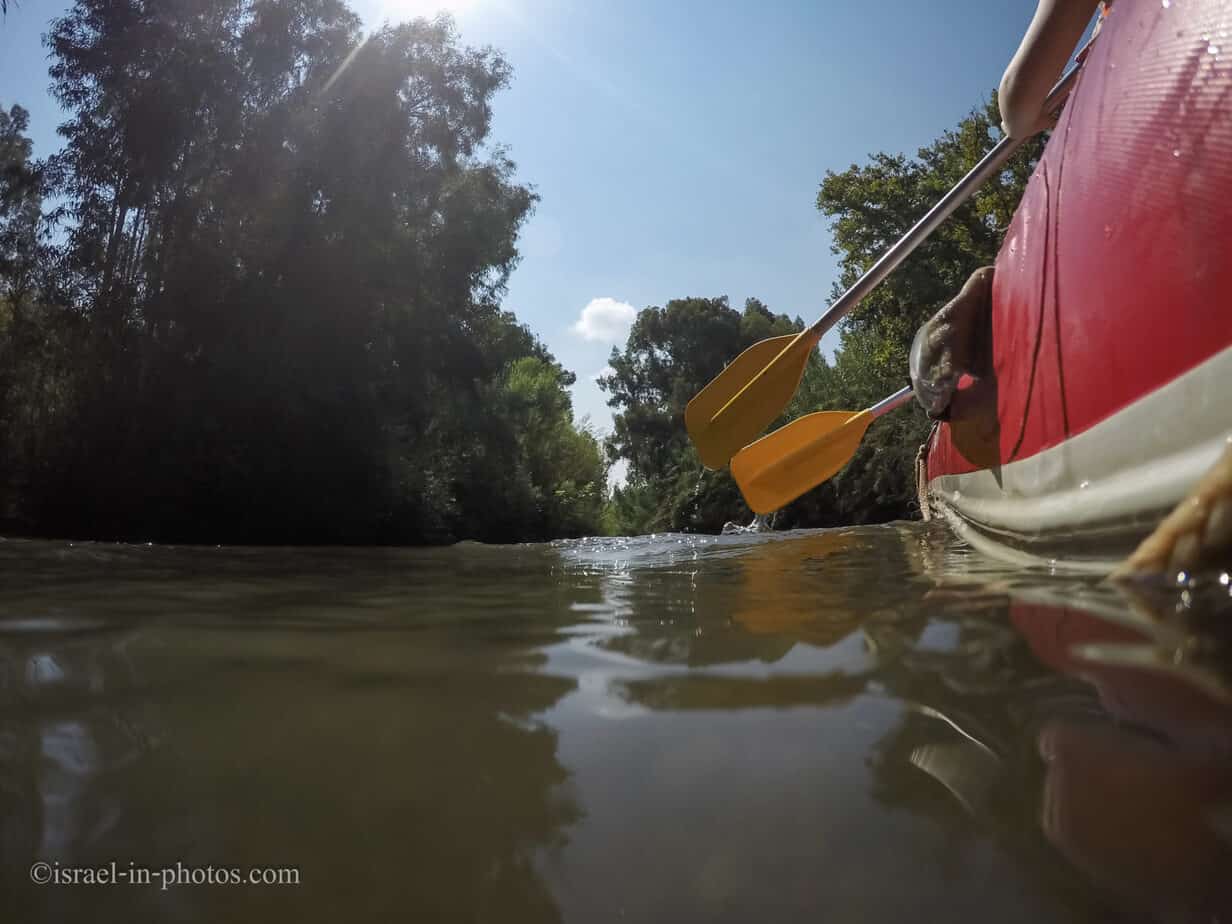 Since you will most likely get wet, I suggest taking plastic bags with zippers for your phones and wallets.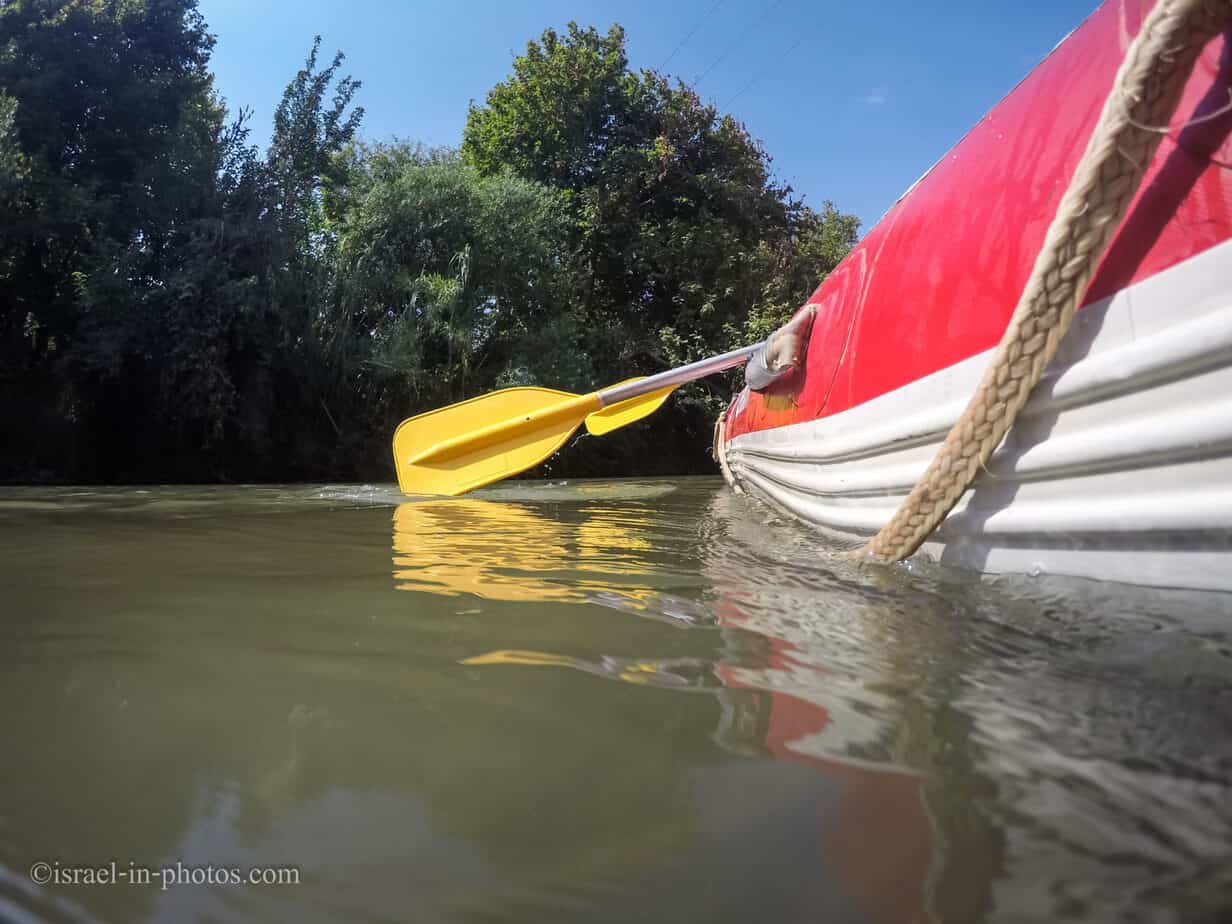 I also did not take my DSLR. These photos were made using GoPro.
The process is quite simple. You arrive at the parking of HaGoshrim Kayaks. There you buy or collect your tickets. Then you watch a short movie with security instructions. Afterward, you take the bus to the beginning of your route. We took the family route.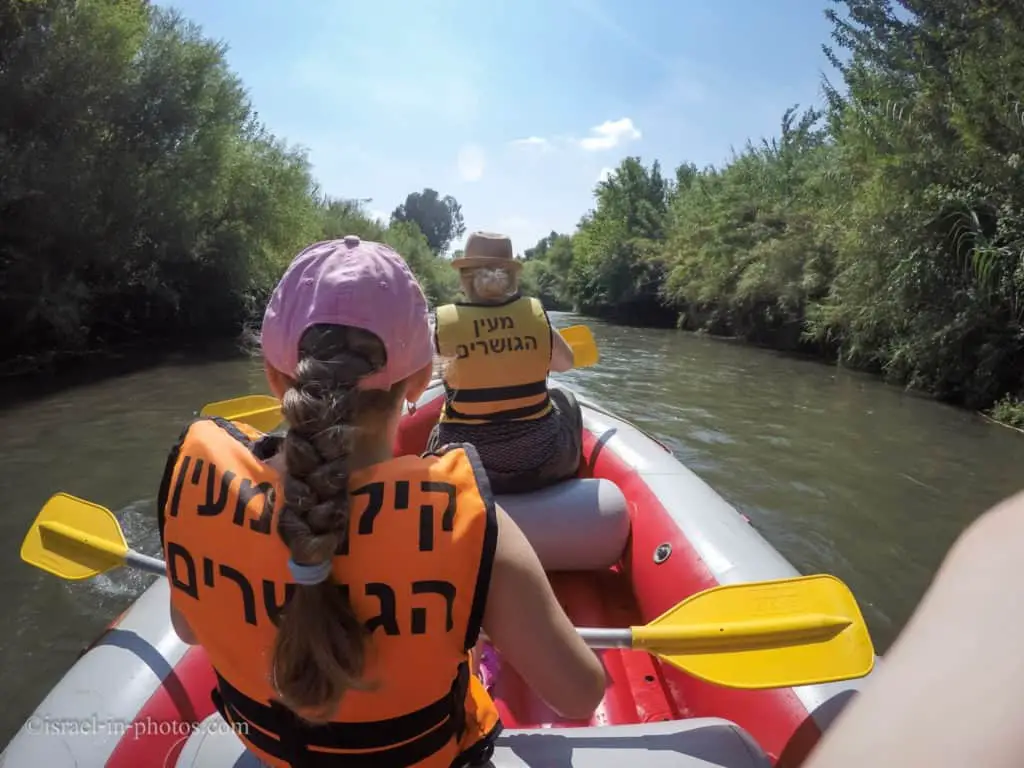 The family route took us about 1.5 – 2 hours. We did not hurry and made a short swimming stop on the way.
And at the endpoint, we returned the kayak, and the bus took us back to the parking.
We considered doing something additional on this day, but in the end, we did not leave the Bed and Breakfast besides visiting the restaurant.
Day #3 – Banias and Tel Dan Nature Reserves
On Saturday, the last day of the getaway, we checked out from Bed and Breakfast and went to our first attraction. And it was Banias Nature Reserve. We visited Banias probably half a dozen times, but they constructed the Suspended Trail several years ago. So, this time we hiked along the Suspended Trail and visited the waterfall.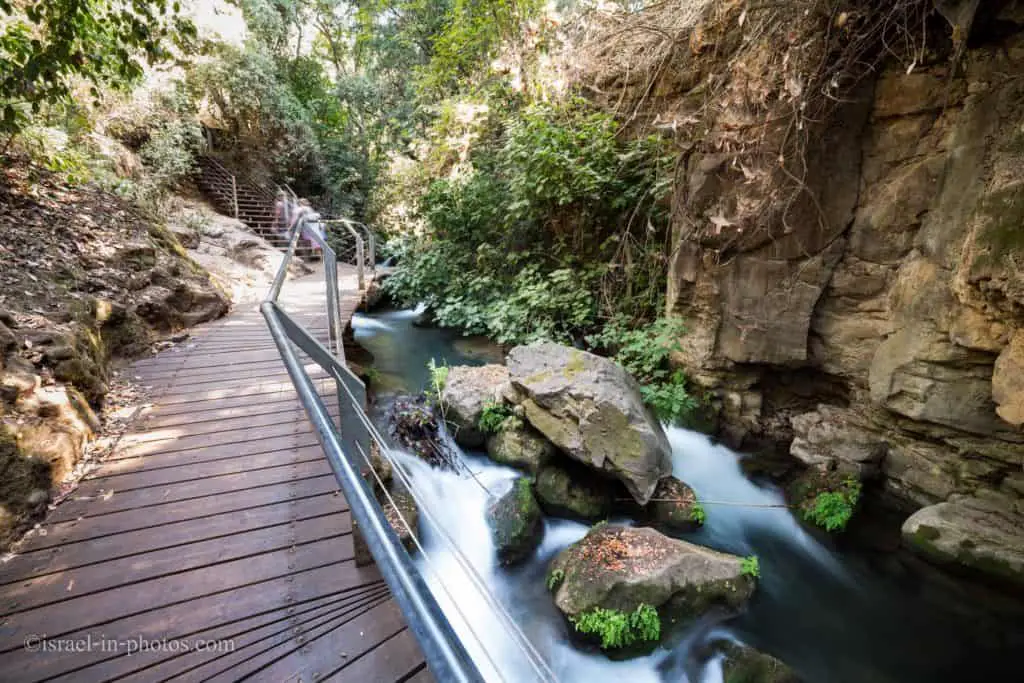 All information can be found at Banias Nature Reserve.
A quick side note: entrance to the water is prohibited at Banias. But when you show water to kids, they want to get in. Since we had time until lunch, we decided to visit the nearby Tel Dan Nature Reserve, where the entrance to the water is allowed.
We visited Tel Dan many times. Thus we went straight towards shallow pools where kids can have fun. More information about Tel Dan is available at Tel Dan Nature Reserve.
After Tel Dan, we went for lunch and returned home.
Summary
How do you survive the hot Israeli summer? As you probably noticed, all attractions have a similar motive. Besides being fun, they help to deal with the heat. There is either water or shade (preferably both), and they can be late in the evening (like the lantern trip) or take place inside air-conditioned buildings (like Shulman Chocolate).
That is all from our weekend in Upper Galilee. I hope this will give you ideas for your getaway. And you can find additional nearby attractions on the interactive map above.
That's all for today, and I'll see you in future travels!
Stay Tuned!
Additional Resources
Here are several resources that I created to help travelers:
And if you have any questions then check out
Useful Information For Tourists To Israel
.  
Did not find what you were looking for? Leave a comment below, and I will do my best to answer your questions.