Jerusalem has a variety of attractions. Today we will cover the places kids usually love, including indoor activities, and open on Saturdays.
List of Attractions
Notes regarding the table:
The table has a column named "Indoor Activity". These are places that are suitable for rainy and hot days.
The table starts by listing all indoor attractions and outdoor activities, and lastly, there are several suggestions for places near Jerusalem.
| # | Name | Indoor Activity | Open on Saturday |
| --- | --- | --- | --- |
| 1 | Bloomfield Science Museum is an excellent museum with various hands-on exhibits and workshops for the whole family. | Yes | Yes |
| 2 | Israel Museum is one of the best and biggest museums in Israel. And if you are interested in archeology, ancient findings, or Judaism, this should be it. And though these topics do not sound child-friendly, they can be a good option for older kids. | Yes | Yes |
| 3 | Hebrew Music Museum has tangible exponents, virtual reality exposition, and a tablet for each visitor. Thus it can be a good fit for children. | Yes | No |
| 4 | The Museum For Islamic Art holds numerous beautiful crafts. And it also offers workshops for kids and adults. | Yes | Yes |
| 5 | A tour of the Western Wall Tunnels is an excellent opportunity to see the underground world. But as we learned during Hanukkah Tour, this option is better suited for older kids, probably teenagers. | Yes, but you have to walk to the entrance. | No |
| 6 | Israel Aquarium is near Jerusalem Biblical Zoo, but the aquarium complex is within one building. Moreover, nearby parking and train station make this attraction ideal for bad weather. | Yes | Yes |
| 7 | Knesset offers a variety of tours for all ages. | Yes | No |
| 8 | Time Elevator shows Jerusalem's historical turning points. And it is done via a movie with motion-based seating. | Yes | No |
| 9 | Live the Bible is an atelier where you can take a picture of yourself and your family in biblical scenery. | Yes, but you have to walk to the entrance. | No |
| 10 | At Haniya Spring, you can find two pools from the Byzantine period and a nymphaeum from the Roman period. Suitable for hot summer days. | No | Yes |
| 11 | Jerusalem Biblical Zoo is one of my favorite zoos in Israel. And it is a lovely place for the whole family. | No | Yes |
| 12 | The Ramparts Walk in Jerusalem offers a new and exciting way to see the old city. While walking in the old town may be dull for kids, I learned that walking on the walls is much more enjoyable. | No | Yes |
| 13 | Ein Yael Living Museum offers various workshops and demonstrations showing how people lived two thousand years ago. We visited Ein Yael during Jerusalem Knights Festival. | No | Yes |
| 14 | Night Experiences at the Tower Of David can be a great alternative. But keep in mind that you will be outside. Thus, bring hot clothes when needed, and the visit is unsuitable during rainy weather. | No | No |
| 15 | The Jerusalem Botanical Gardens can be a good alternative for families that love nature. | No | Yes |
| 16 | The City Of David offers different routes, but I think they should be done in good weather. For instance, the Archaeological Experience in the Emek Tzurim National Park should be done while it is not hot and not rainy. And walking in the water at Hezekiah's Tunnel is an excellent attraction for warmer days. | Partly | No |
| 17 | Jerusalem Bird Observatory is located between Knesset and Wohl Rose Park. The best time to visit it is during migration season, as most birds are not local. And during severe weather, most likely that you will not see anything. | No | Yes |
| 18 | Ammunition Hill National Memorial Site offers tours for kids and adults. | No | No |
| 19 | Machane Yehuda Market may not sound like something suitable for children. But if you convert the visit to a tasting tour, most kids will love it. | Partly | No |
| 20 | The Old City can also be a good alternative if you tell the kids good stories (at least this works in our case). | Partly | Partly |
| 21 | Near Jerusalem, at Kibbutz Tzuba, you can find Kiftzuba Amusement Park. We visited it twice in recent years, and it is a lovely amusement park. It is not significant, but you can easily spend a half day there. Moreover, online coupons will make your visit much cheaper. Check various credit card clubs. | Partly | Yes |
| 22 | Also, at Kibbutz Tzuba, you can find Galita Chocolate Farm. And besides purchasing handmade chocolate, you can join tasty workshops. | Yes | No |
| 23 | Nahal Halilim is a lovely family hike near Jerusalem, and it offers several trails where the highlight is a fantastic cave. | No | Yes |
| 24 | Ein Hemed (Aqua Bella) is a lovely place for a family visit. There are picnic tables, greenery, water, and archeology. Moreover, many photographers visit this park during autumn due to the foliage. | No | Yes |
| 25 | Avshalom Cave Nature Reserve shows stunning Stalactites Cave not far from Beit Shemesh. Attending it will be interesting both for kids and adults. | Yes, but you have to walk to the entrance. | Yes |
| 26 | Beit Guvrin National Park also offers a visit to the underground world. And since most children and adults love exploring caves, this can be a good place for the whole family. | No | Yes |
| 27 | Mini Israel Park is a miniature park. A place where children can discover all of Israel in just two hours. | No | Yes |
In the following map, you can see various attractions.
Interactive map of the area:
Offers:
Hotels, hostels, and apartments in this area:
Attractions for Kids
Additional articles from this series:
How It All Started
My wife loves Machane Yehuda Market and the surrounding area (Nachlaot). And one of the best times to visit the market is on a Friday morning. Many people go to the market on Fridays to buy fresh goods before Saturday. Therefore, this is the busiest day with the best produce.
To be early at the market on a Friday morning, we decided to take one night in a nearby hotel. We extended our trip to Thursday and half a day on Friday. Furthermore, since we traveled with our daughter (she is in the first grade), we started looking for new attractions for children. And this is how the idea for Jerusalem with Kids post was born.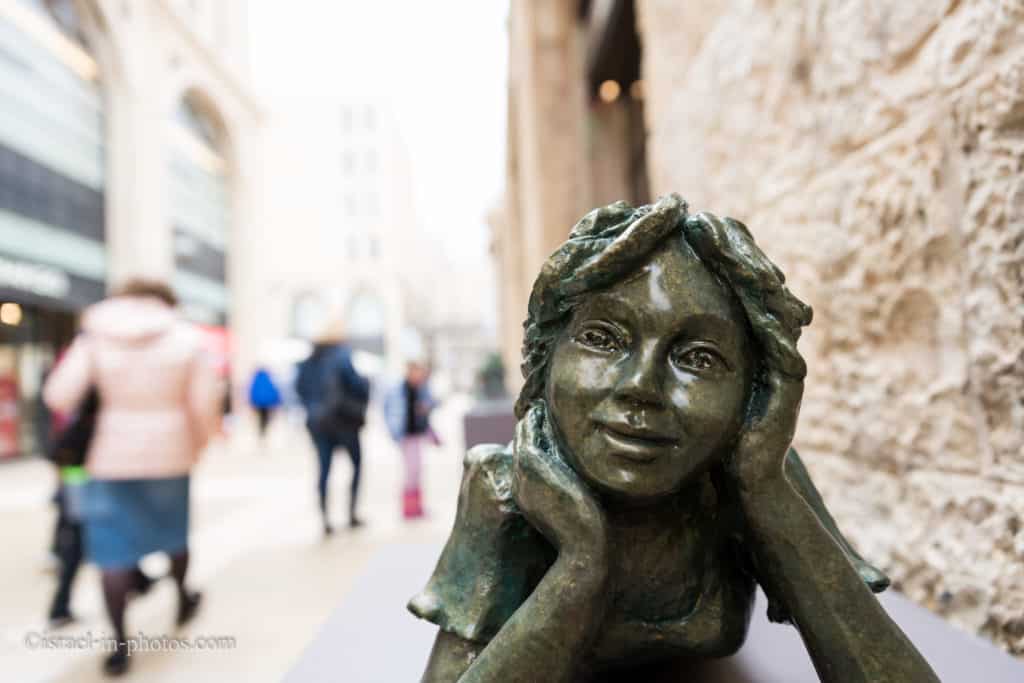 In the Mamilla mall, you can find different masterpieces from different artists. Most of these masterpieces are for sale, and a phone number is next to each. I especially liked this sculpture: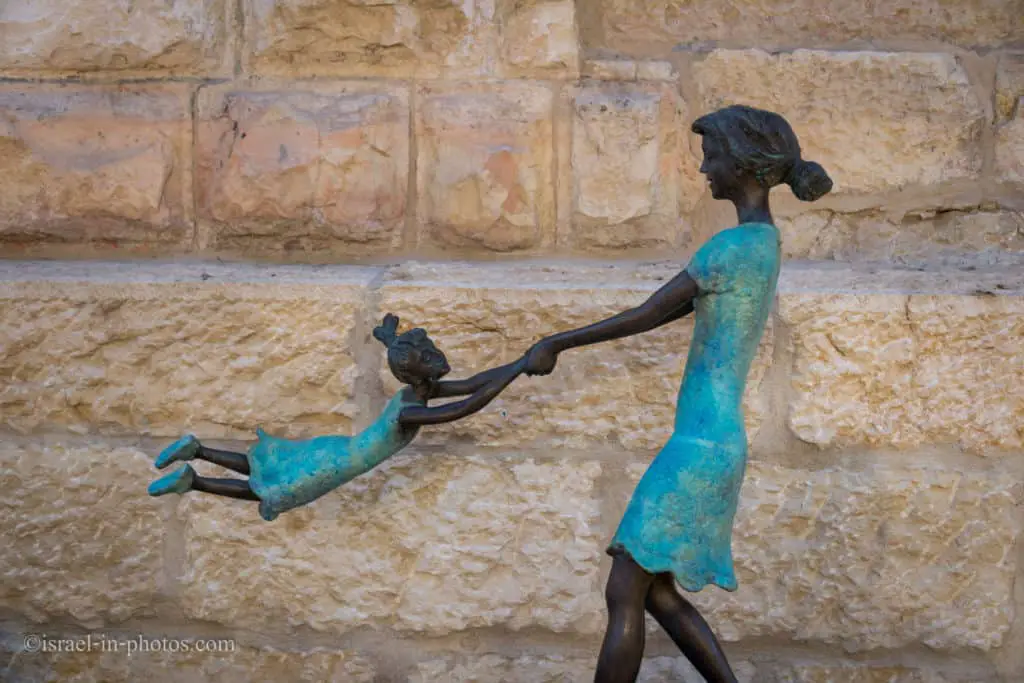 Our Trip
So far, I have listed many different options. And now, I will go over the places we did visit. Also, remember that we visited Jerusalem many times before and thus decided to skip some of the indoor attractions.
Thursday
We started Thursday morning with a visit to the Knesset. And after the tour, we checked into the hotel. As I mentioned, the hotel was in the Nachlaot neighborhood, and parking is problematic in this area. Finding free parking is nearly impossible, and paid parking costs 18-25 NIS per hour. And for overnight parking, we used the one recommended by staff from our hotel, and the cost was 60 NIS per night (after 19:00 and till 9:00 the next morning – as far as I remember).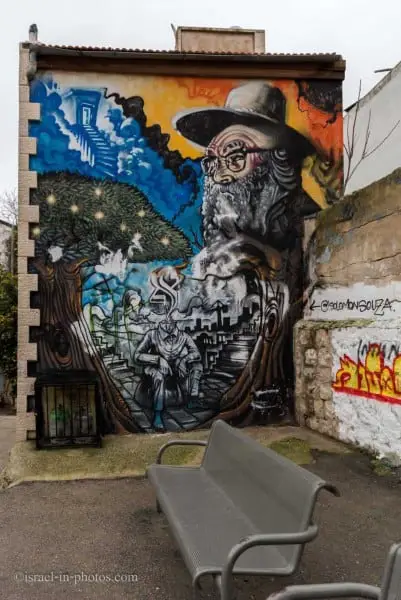 We left our luggage at the hotel and went to the market for lunch. We picked one of our favorite places, the Hachapuria Georgian restaurant. I wrote about it and even photographed Khachapuri. You can find additional info at Machane Yehuda Market.
As we left the restaurant, the rain started to pick up. Thus we could not stay at the market. Instead, we headed to The Museum For Islamic Art. When we ended this visit, it was quite late. So we returned to our hotel and went to Mahane Yehuda for dinner. There are many restaurants and pubs in this area, so you can easily find a place for a snack.
Friday
We started Friday morning with breakfast at Machane Yehuda Market. Then we ate at several food stalls and headed to the Old City.
We parked at the Mamilla mall, and you can always find art as you walk through the mall. Usually, these are statues for sale.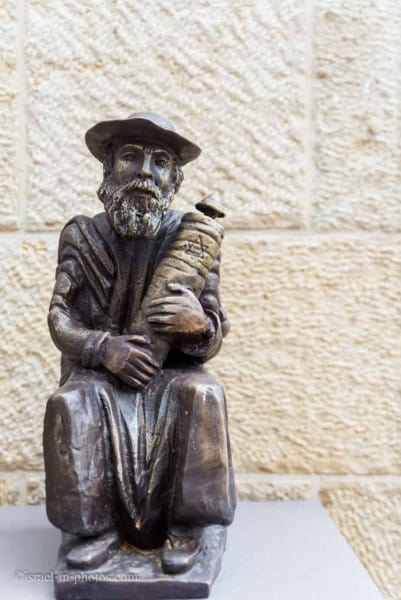 We headed through the market to the Church Of The Holy Sepulchre.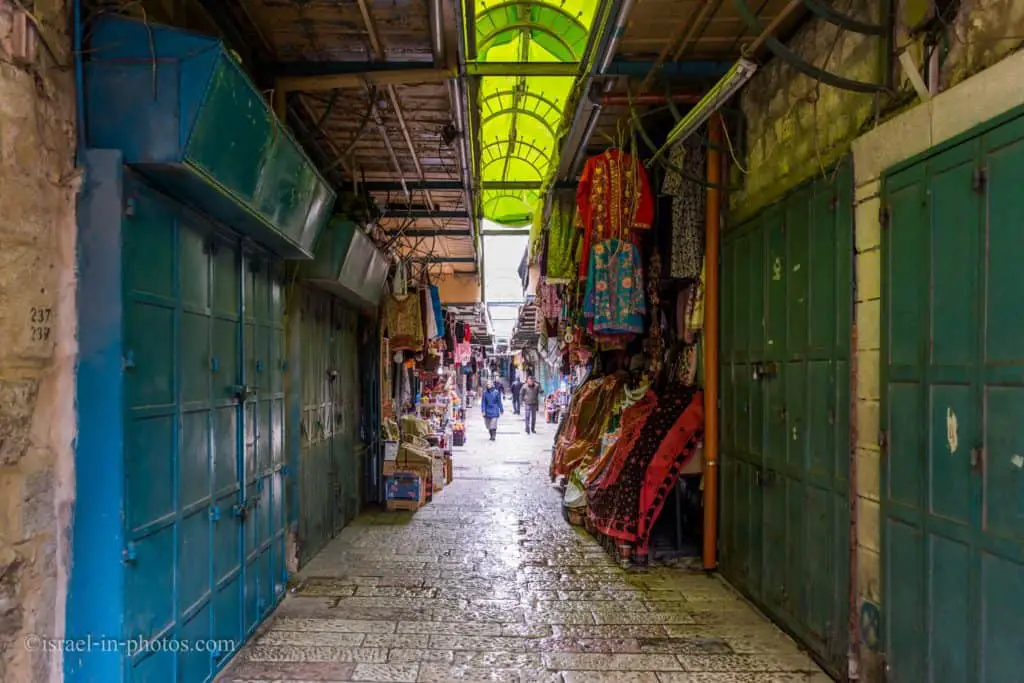 Church of the Holy Sepulchre
Church Of The Holy Sepulchre may not seem like the best place when visiting Jerusalem with kids. But if you keep in mind that children and adults like stories, you can turn a visit almost to any site interesting for kids.
We wanted to head to the Western Wall, but it started raining, so we decided to return to Mamilla parking and head home.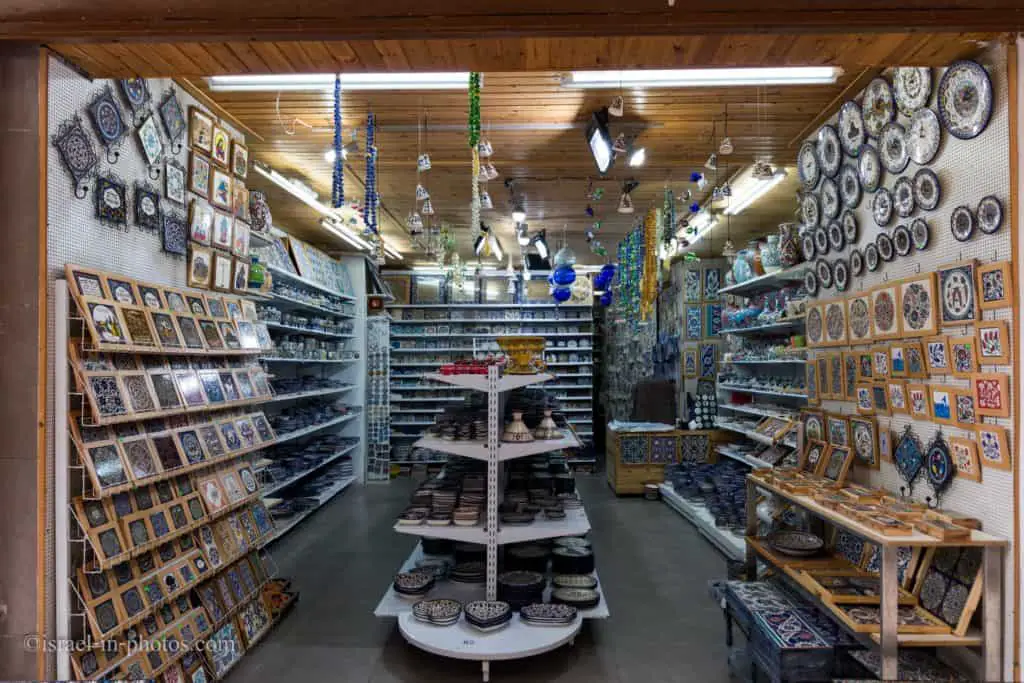 Summary
I hope this post gave you ideas about places kids love in Jerusalem. And though attractions for children are not the first thing that comes to mind when you think about Jerusalem, there are many different options.
What are your favorite kid's attractions in Jerusalem? Tell us in the comments below.
That's all for today, and I'll see you in future travels!
Stay Tuned!
Additional Resources
Here are several resources that I created to help travelers:
And if you have any questions then check out
Useful Information For Tourists To Israel
.  
Did not find what you were looking for? Leave a comment below, and I will do my best to answer your questions.