Ivry Dairy in Moshav Azarya produces a wide variety of cheeses. And on Fridays, they fire up tabun ovens, and you can taste freshly made calzones and pizzas.
Map
Ivry Dairy is situated on HaPardes Street 50 in Moshav Azarya, about five kilometers southeast of Ramla. And the easiest way to reach this place is by entering "Ivry Dairy" into Waze.
Directions for drivers: Link to Waze and Link to Google Maps
Directions for public transport: Link to Moovit
Interactive map of the area:
Offers:
Hotels, hostels, and apartments in this area:
There is a big parking lot by the entrance to Ivry Dairy.
Opening Hours
Store Opening Hours:
Sunday: 08:00 – 17:00
Monday – Tuesday: 08:00 – 18:00
Wednesday – Friday: 08:00 – 19:00
Friday: 08:00 – 14:00 (15:00 in summer)
Saturday and holidays – closed
The restaurant is open only on Fridays.
In any case, recheck the opening hours at the official site before visiting.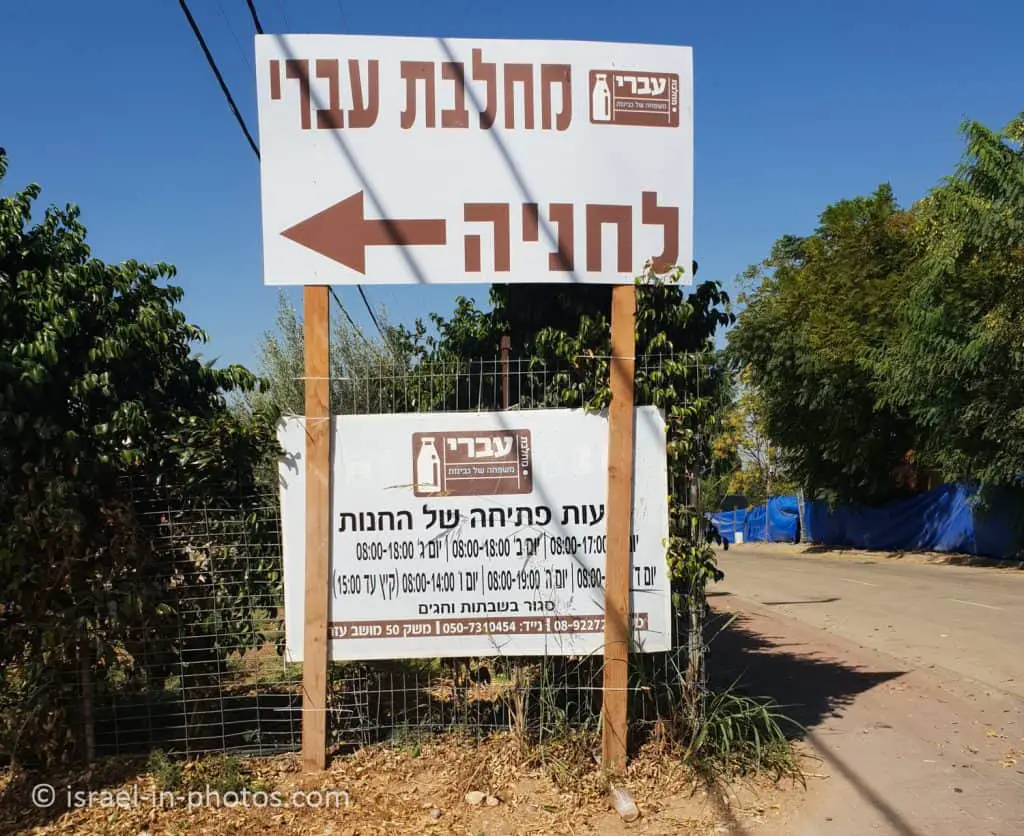 Contact Information
Phone: 050-7310454
Website: ivry-dairy.co.il
Facebook: @ivrydairynew
Kashrut
Ivry Dairy restaurant has Gezer regional council kosher certificate.
And now, let's visit Moshav Azarya.
In the following image, you can see the restaurant. It is located by the parking lot. And in the far end to the right is the store, and to the left, there are tabun ovens.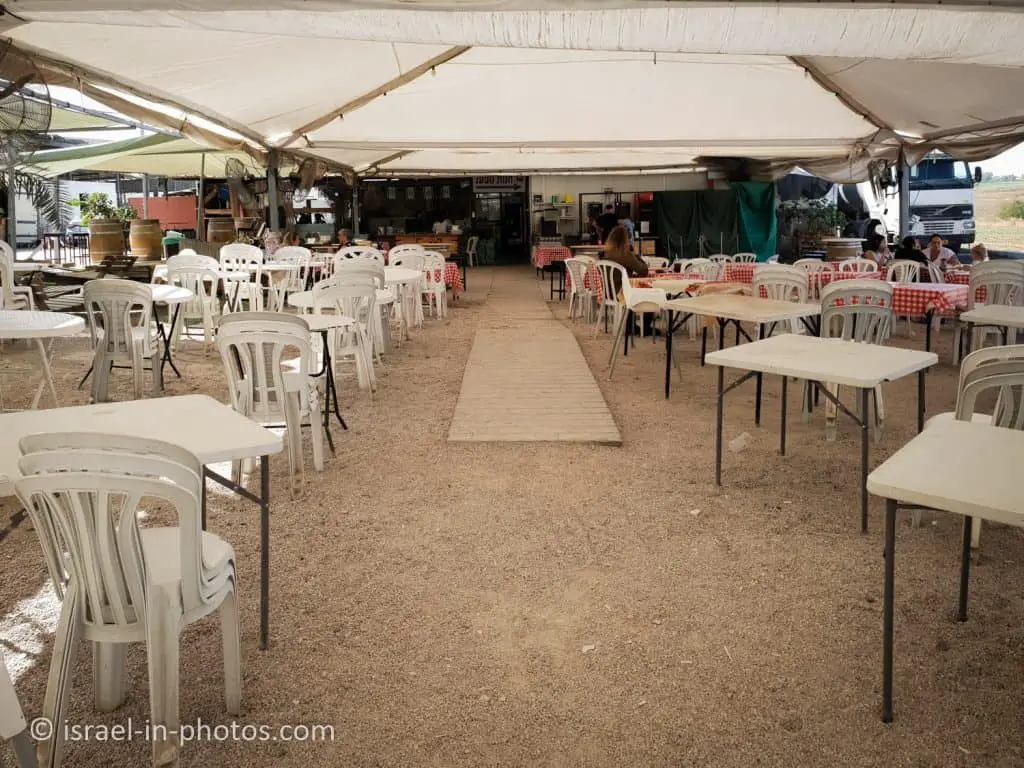 Restrooms
Also, near the parking, you can find toilets.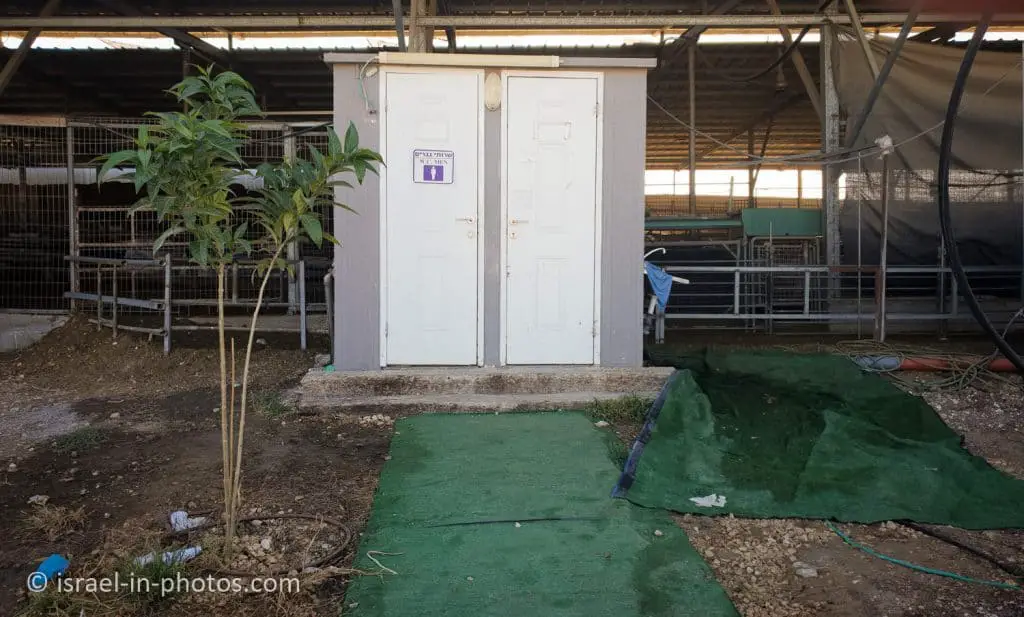 Store
At the store, you can purchase a wide variety of cheeses. And if you do not want to drive there, you can order shipping. You can see the types of cheeses and the shipping details here.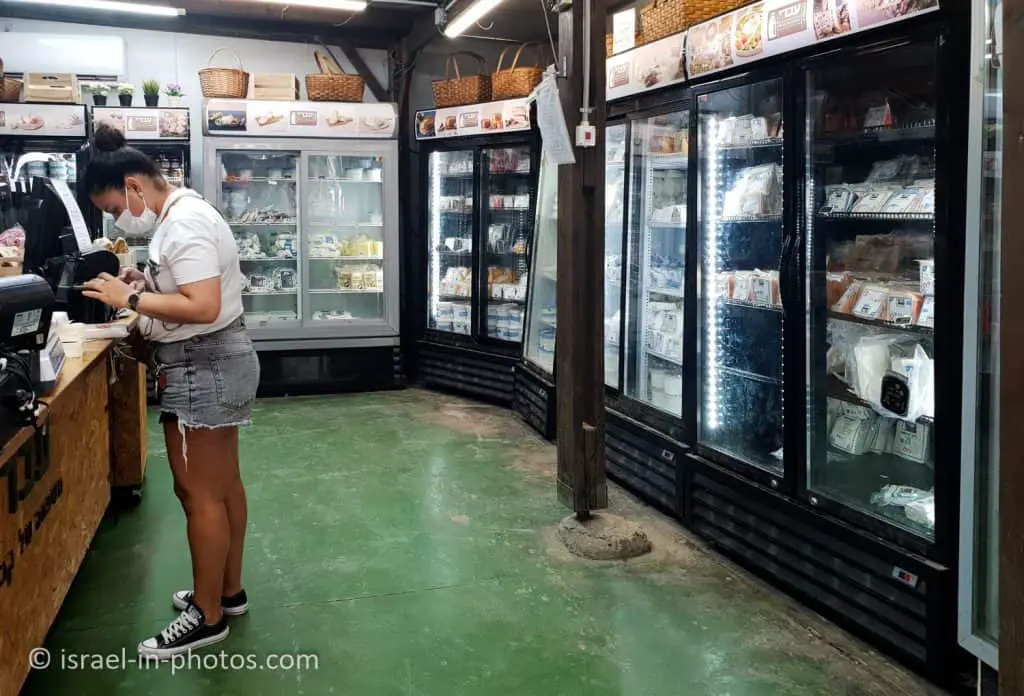 Restaurant
The restaurant is open only on Friday mornings, and it is open under the green Coronavirus label. Thus if you are visiting with kids, you probably cannot sit at the restaurant.
You can use the takeaway option if you do not want to sit at the restaurant. And they prepared a list of nearby places where you can have a picnic. Here is a list of the sites: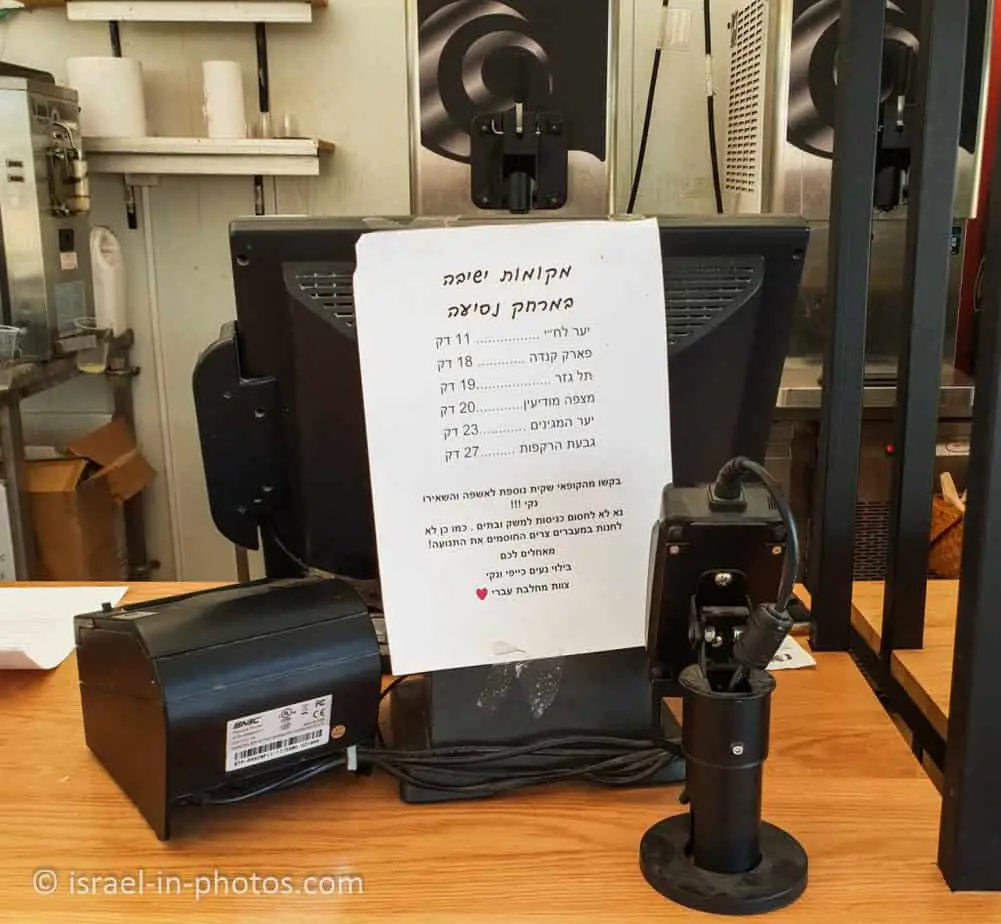 One of the mentioned places is Ayalon-Canada Park. And indeed, it is a lovely place for a picnic.
Note: we visited on a weekday during Sukkot 2021. The restaurant was open, but there was no music band that usually plays on Fridays.
Here is our order: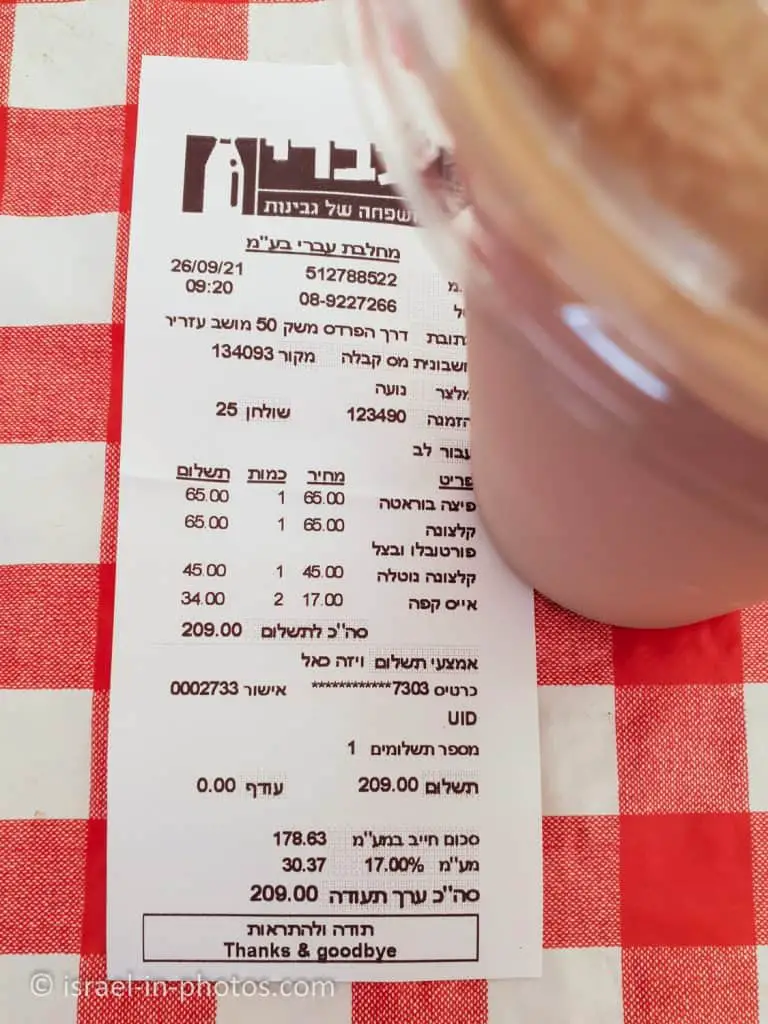 They did not serve hot drinks, so we ordered iced coffee.
And if you are interested in seeing the full menu, you can find it here. But during our visit, they did not serve all the dishes.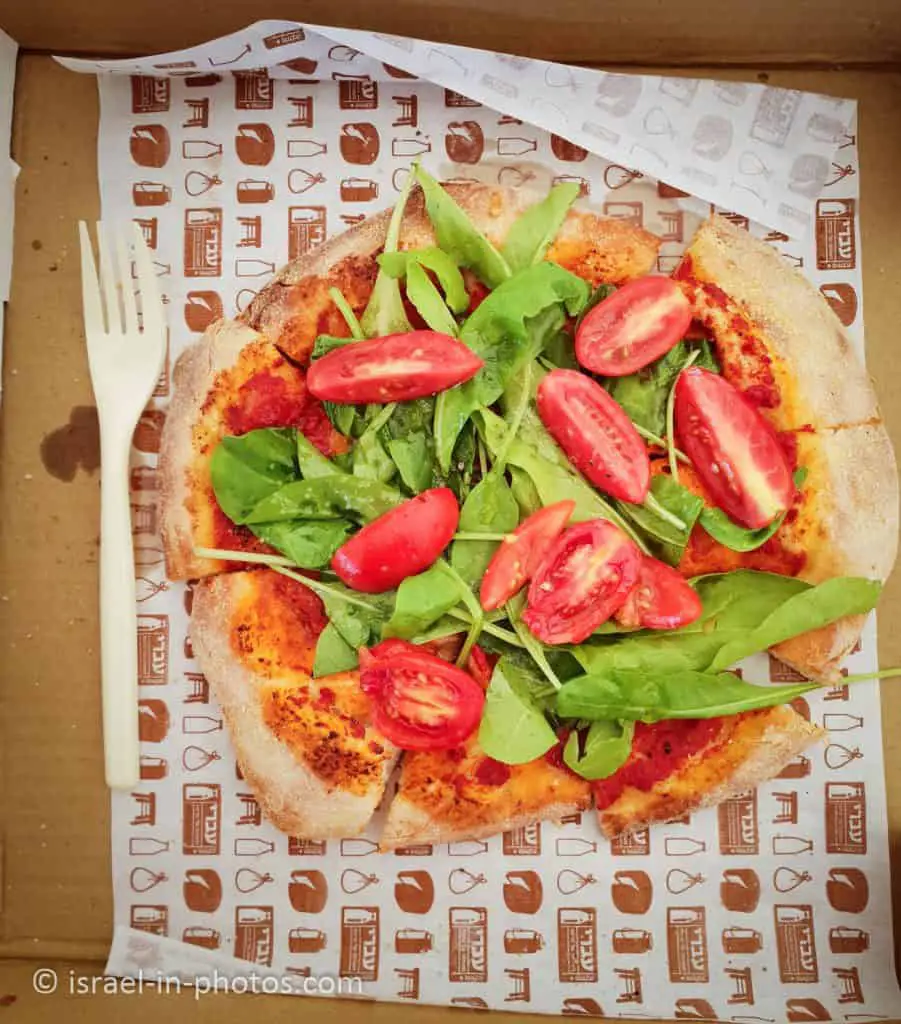 As you can see in the photo above, I intentionally put a fork by the pizza to give you a sense of size. Also, you might be wondering where the burrata is. It was served separately in a box ready for takeaway.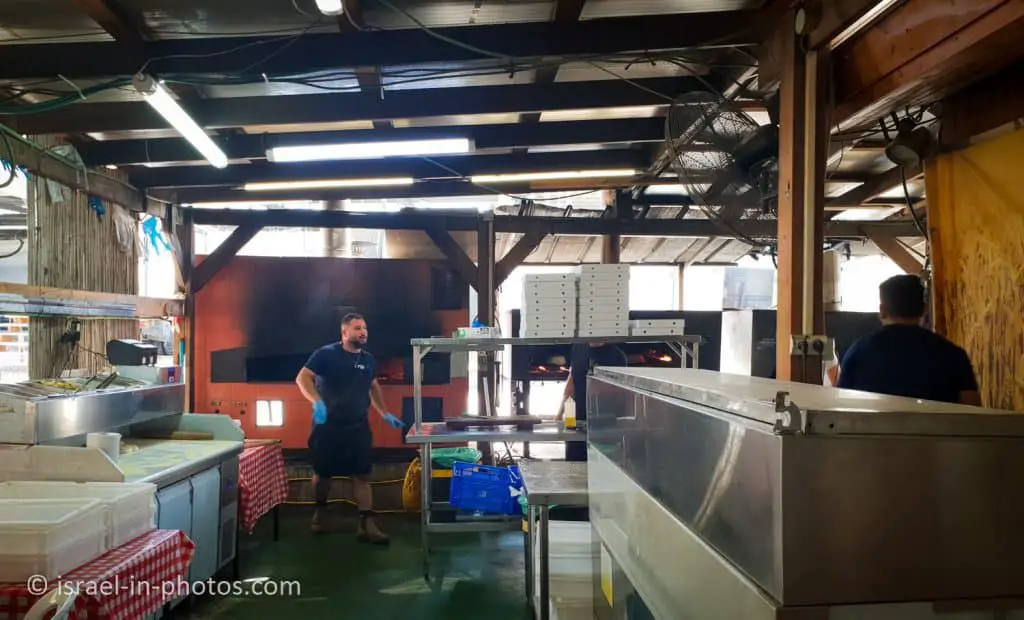 Though there were few people, the food was ready after approximately twenty minutes. Thus, if you visit with kids, I advise bringing something to entertain them.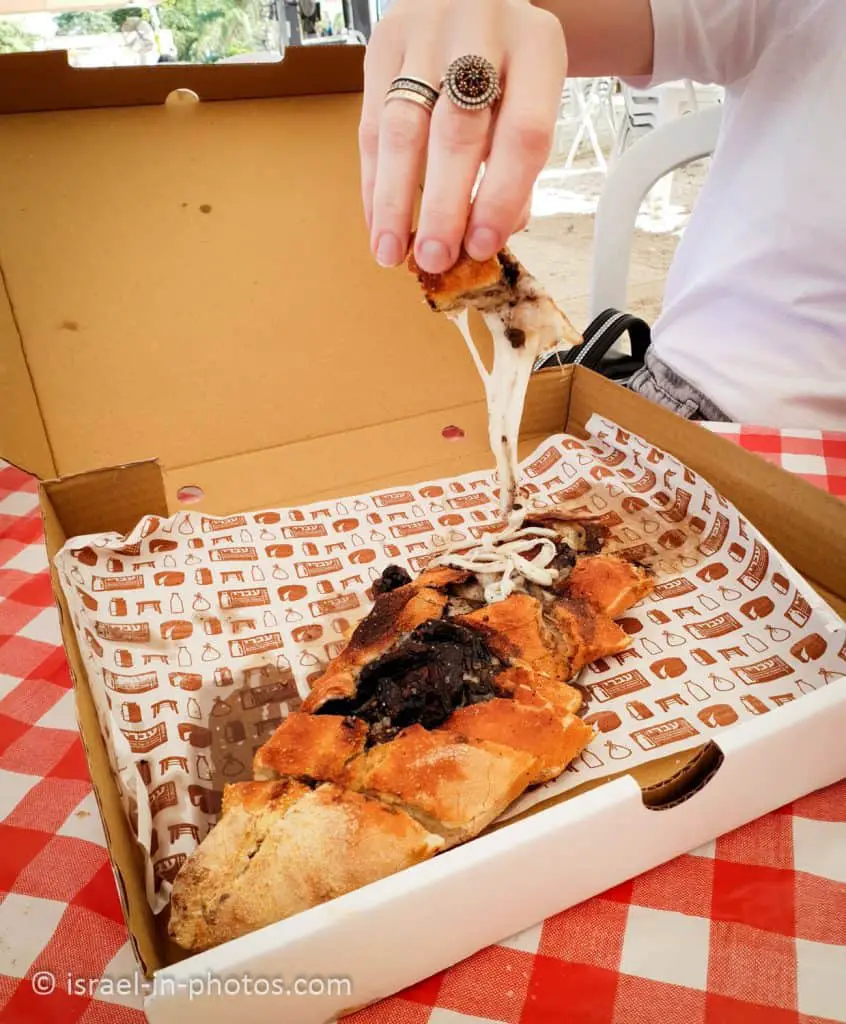 And for dessert, we took calzone with chocolate.
We took three dishes for a family of four, and in the end, we were full.
Similar Places
If you love cheeses, check out the following places (sorted from south to north):
Summary
Ivry Dairy is a lovely place for breakfast or brunch. The food was delicious, and we enjoyed it a lot. And I guess we are not the only ones since Ivry Dairy has a rating of 4.5 (based on almost 2,000 reviews) on Google.
Have you visited Ivry Dairy? Tell us in the comment below about your experience.
That's all for today, and I'll see you in future travels!
Stay Tuned!
Additional Resources
Here are several resources that I created to help travelers:
And if you have any questions then check out
Useful Information For Tourists To Israel
.  
Did not find what you were looking for? Leave a comment below, and I will do my best to answer your questions.