HaTikva Market in southern Tel Aviv is an authentic market with fewer tourists, and it almost had not changed in the last decades.
HaTikva Market and Carmel Market are competing outdoor markets in southern Tel Aviv. But since Carmel Market is closer to the sea with numerous hotels in the area, it has become popular among tourists over the years. And HaTikva Market allows a glimpse into the past.
Map
HaTikva Market is located in the Hatikva neighborhood. Most of the market is on HaTikva Street, but shops and stalls are also on nearby streets.
Directions for drivers: Link to Waze and Link to Google Maps
Directions for public transport: Link to Moovit
Interactive map of the area:
Offers:
Hotels, hostels, and apartments in this area:
Directions
If you are walking to the HaTikva Market, you can set the navigation app to HaTikva Street 1, Tel Aviv.
If you are using public transport, then a variety of buses reach this area. Here is already a preset link to Moovit. Just enter your starting point, and you will get the updated directions.
And if you are driving, then you will need to find parking.
Parking
There are several parking lots in the area. The closest one is a small paid parking at Etsel Street 5. There is also municipal parking at Reshef Street. But during our latest visit, we parked in one of the alleys behind the market. For example, check out Kemuel Street.
Opening Hours
There are many stores, stalls, and restaurants in the market and its surroundings. Each of them has its opening hours. Thus if you are interested in a specific place, check its opening hours. And the hours I will list now are the common ones when most stores are open.
Sunday – Thursday: 8:00 – 19:00 (17:00 during the winter).
Friday: 08:00 – 16:00 (14:00 during the winter).
Saturday and Jewish holidays – closed.
Restrooms
I was pretty surprised at how clean the market was. I expected a much worse experience. We found public restrooms at Berekhya 27 Street, and they were reasonably clean as well.
At HaTikva Market
Though not a big market, it has everything from produce to meats and spices.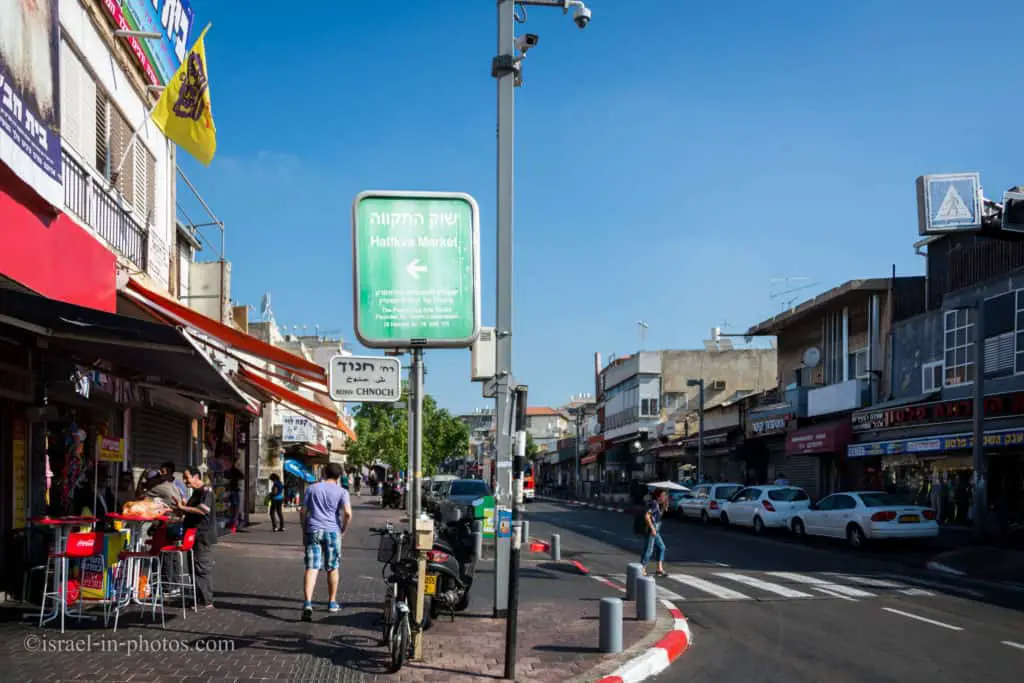 If we compare HaTikva Market versus Carmel Market, then HaTikva Market is considered by many as the cheaper one. Moreover, there are almost no tourists there. Thus you will mostly see locals arriving to buy food.
The market has undergone a renovation in recent years, and besides new pavement, it also becomes easier to visit the market on hot days (fans were added along the street).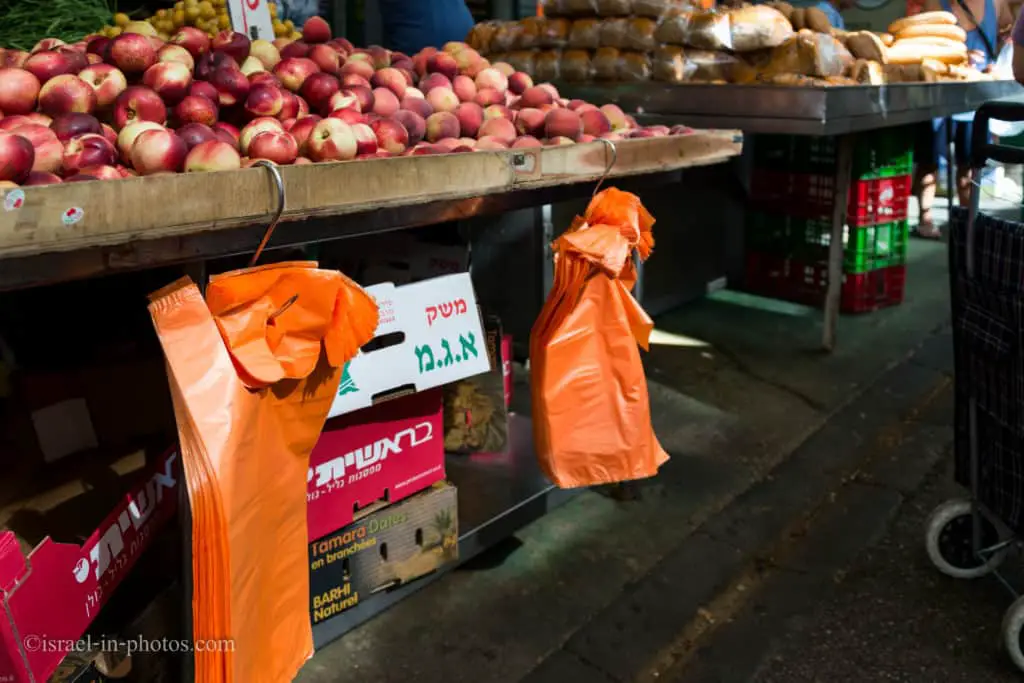 While visiting the market, I did not see any tourists, and there were no people with cameras. Thus I did not feel very comfortable photographing with a big DSLR. Hence, this post has fewer photos than usual.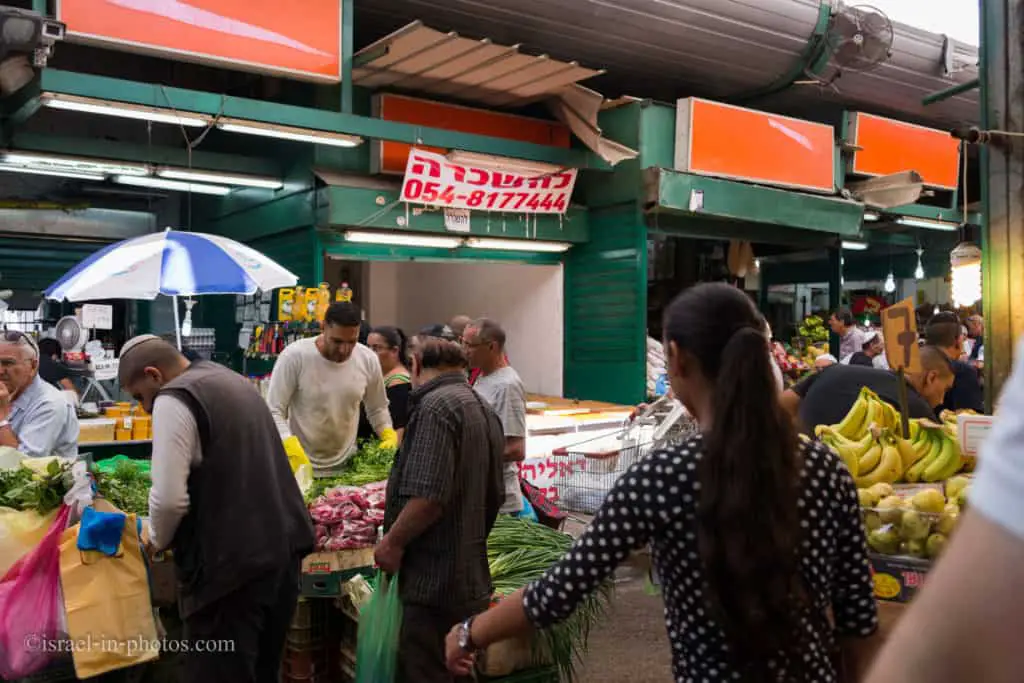 Restaurants at the Market
I have read about different restaurants at HaTikva Market. They serve authentic food. Maybe because it was too early, we saw only one open restaurant. But since it did not appeal to us, we did not visit it.
If you want to eat at the market, remember that most people there have not changed over the last decades. Meaning do not expect to find healthy food there. Most of the food is either deep-fried or has lots of oil (I am not saying that it is not tasty; they just have not heard about the healthy food trend yet).
And as I always say, if you want to grab something to eat, launch Google Maps or some other app with many reviews, and you will find the best places.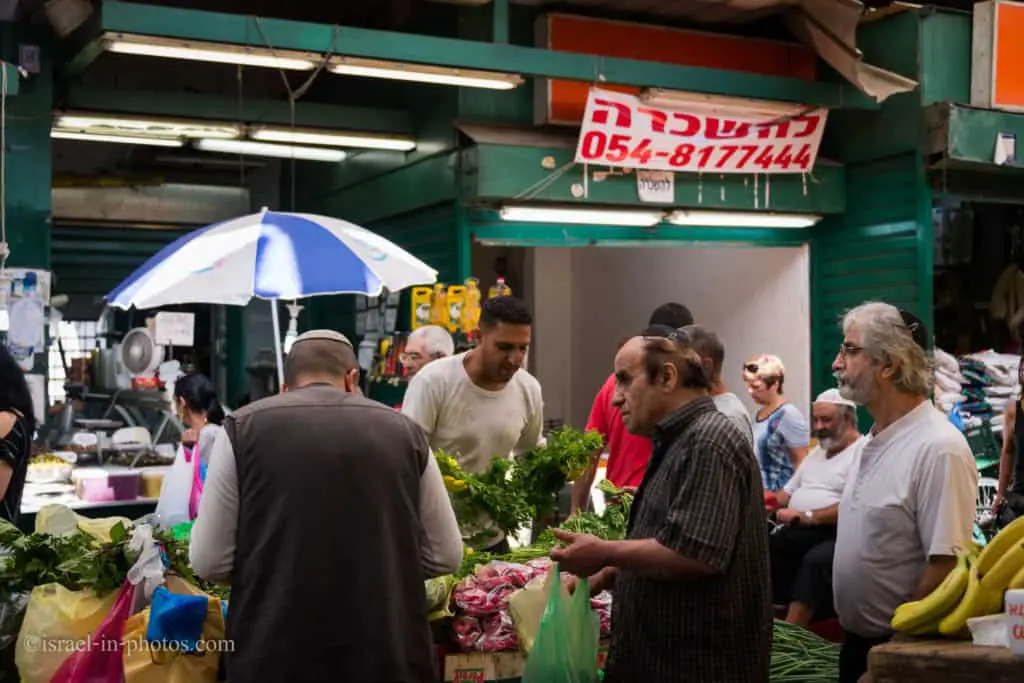 At the entrance to the market, I saw this Vespa scooter.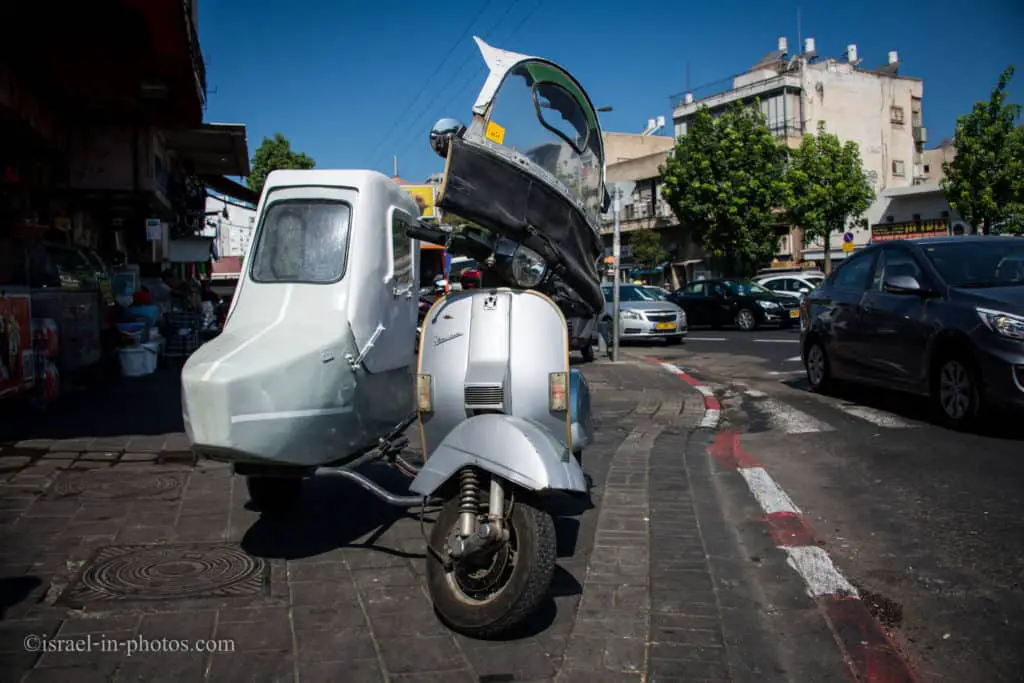 The attached sidecar is completely closed. In Israeli weather, you do not have to go to the sauna. You can sit in the sidecar 🙂
Here is an excellent video about the market I found on YouTube:
Summary
Currently, HaTikva Market is not a tourist spot. It is visited mainly by locals who purchase fresh and cheap goods.
HaTikva Market is like a time machine. It allows visitors to return several decades to the past, see how markets looked, and taste the food. If you are on a trip, then visit this market.
If you love markets, check out Markets In Tel Aviv And Jaffa. And for additional points of interest nearby, see Tel Aviv-Yafo.
Have you ever been to the HaTikva Market? Tell us in the comments below.
That's all for today, and I'll see you in future travels!
Stay Tuned!
Additional Resources
Here are several resources that I created to help travelers:
And if you have any questions then check out
Useful Information For Tourists To Israel
.  
Did not find what you were looking for? Leave a comment below, and I will do my best to answer your questions.