Nomi is a restaurant in the Hasharon region. It is a fancy restaurant at night and a lovely bakery in the morning.
Map
Nomi is located near the entrance to Kfar Monash. And the easiest way to reach it is by entering its name into Waze.
Directions for drivers: Link to Waze and Link to Google Maps
Directions for public transport: Link to Moovit
Interactive map of the area:
Offers:
Hotels, hostels, and apartments in this area:
Near the entrance to the restaurant, you can find big free dirt parking.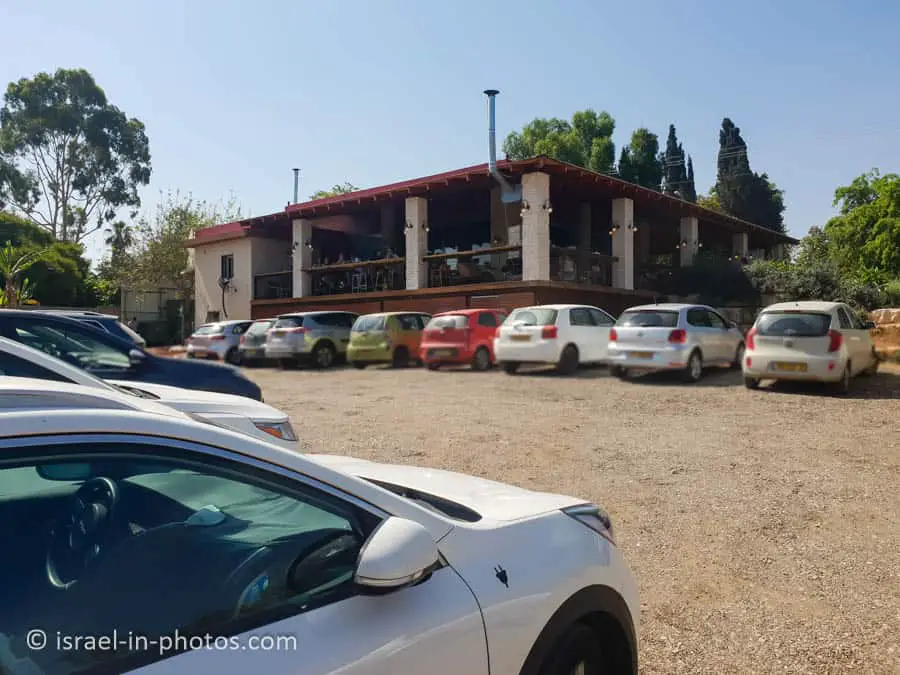 Opening Hours
Sunday: 08:00 – 15:00
Monday – Thursday: 08:00 – 15:00 and 18:00 – 00:00
Friday: 08:00 – 15:00 and 17:30 – 00:00
Saturday: 12:00 – 15:00 and 18:00 – 00:00
Note: opening hours were updated in June 2023. In any case, recheck the official site before visiting.
Contact Information
Phone: 09-774-0635
Email: Nomi.monash1@gmail.com
Facebook: www.facebook.com/nomi.monash
Breakfast at Nomi
There are many attractions in the Sharon area (42 Attractions for Kids in Sharon Area), and during our previous visits, we ate at other nearby places like Arthura cafe, Jacobs Dairy Farm and Agadat Lechem. This time, we headed for breakfast at Nomi on a Friday morning.
We arrived at 9:00, and the place was full. We were lucky to find nearby parking, and there were only a handful of free tables.
When we entered the building, we saw trays to the right and many different baked goods all around. We took a tray, selected several pastries, and then went to the cashier, where we ordered coffee and paid for everything. Here are several photos from the inside: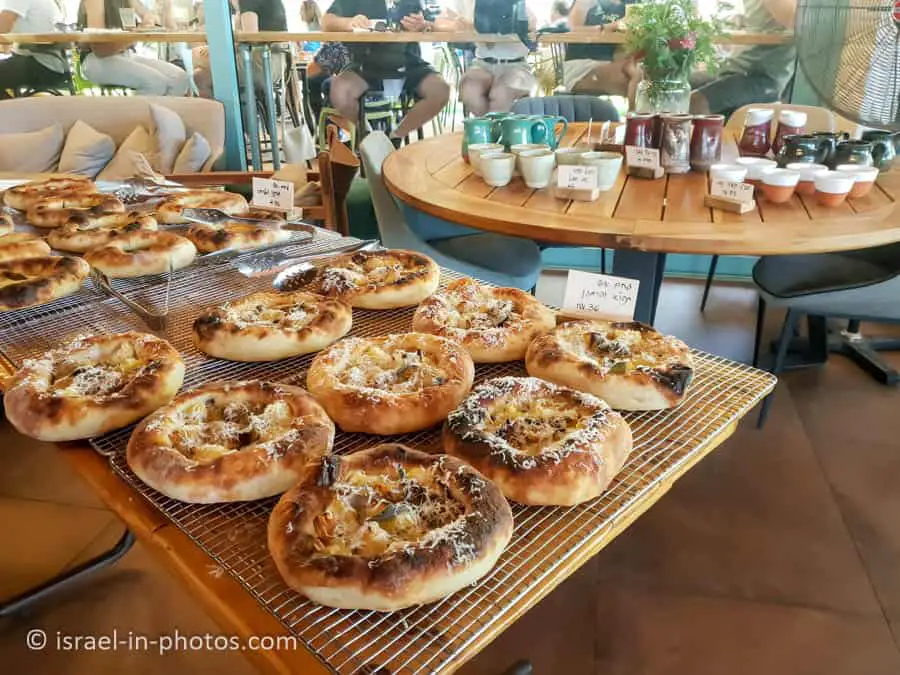 As you can see, I deliberately included the price signs.
And here are several photos of the outside area:
Summary
We did not visit Nomi restaurant in the evening. Thus my opinion is based only on the morning visit. Overall all baked goods were tasty, and the prices were similar to other places. I cannot say it is the best pastry I have eaten (it was good, but not the best). But if you consider the restaurant's design, you understand this place's high rating.
Have you visited Nomi? Tell us about your experience in the comments below.
That's all for today, and I'll see you in future travels!
Stay Tuned!
Additional Resources
Here are several resources that I created to help travelers:
And if you have any questions then check out
Useful Information For Tourists To Israel
.  
Did not find what you were looking for? Leave a comment below, and I will do my best to answer your questions.