Shulman Chocolate museum consists of one building with several spaces. There is a small museum, a chocolate factory, a store, and a workshop area. Let's begin our visit!
Map
Shulman Chocolate museum is located in Kibbutz Dafna.
Map of the area:
Note: the workshop that we took was in Hebrew.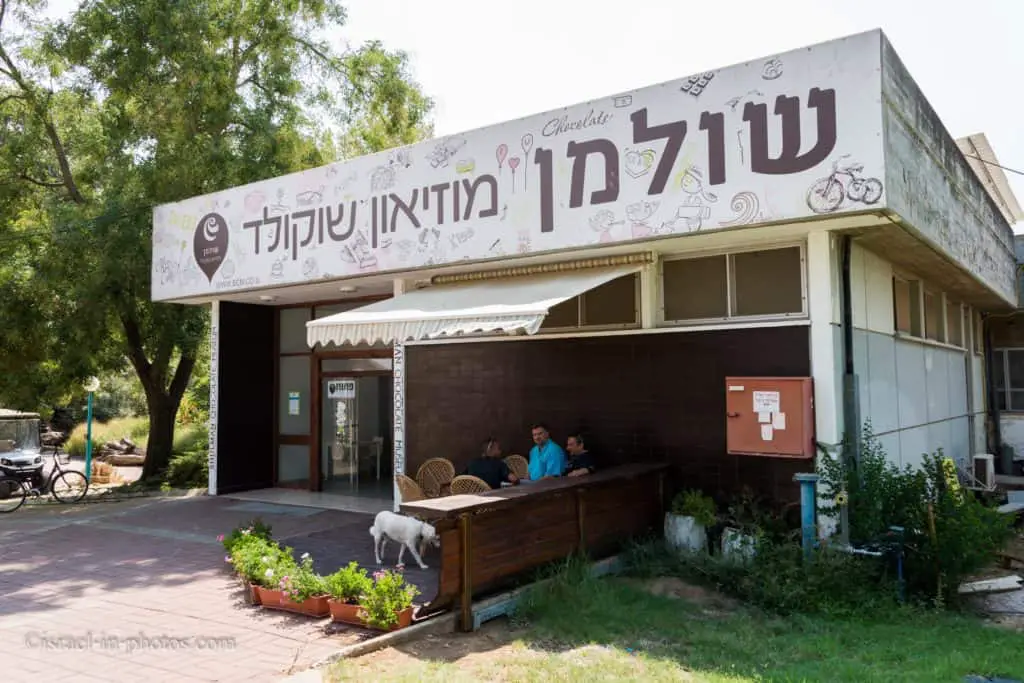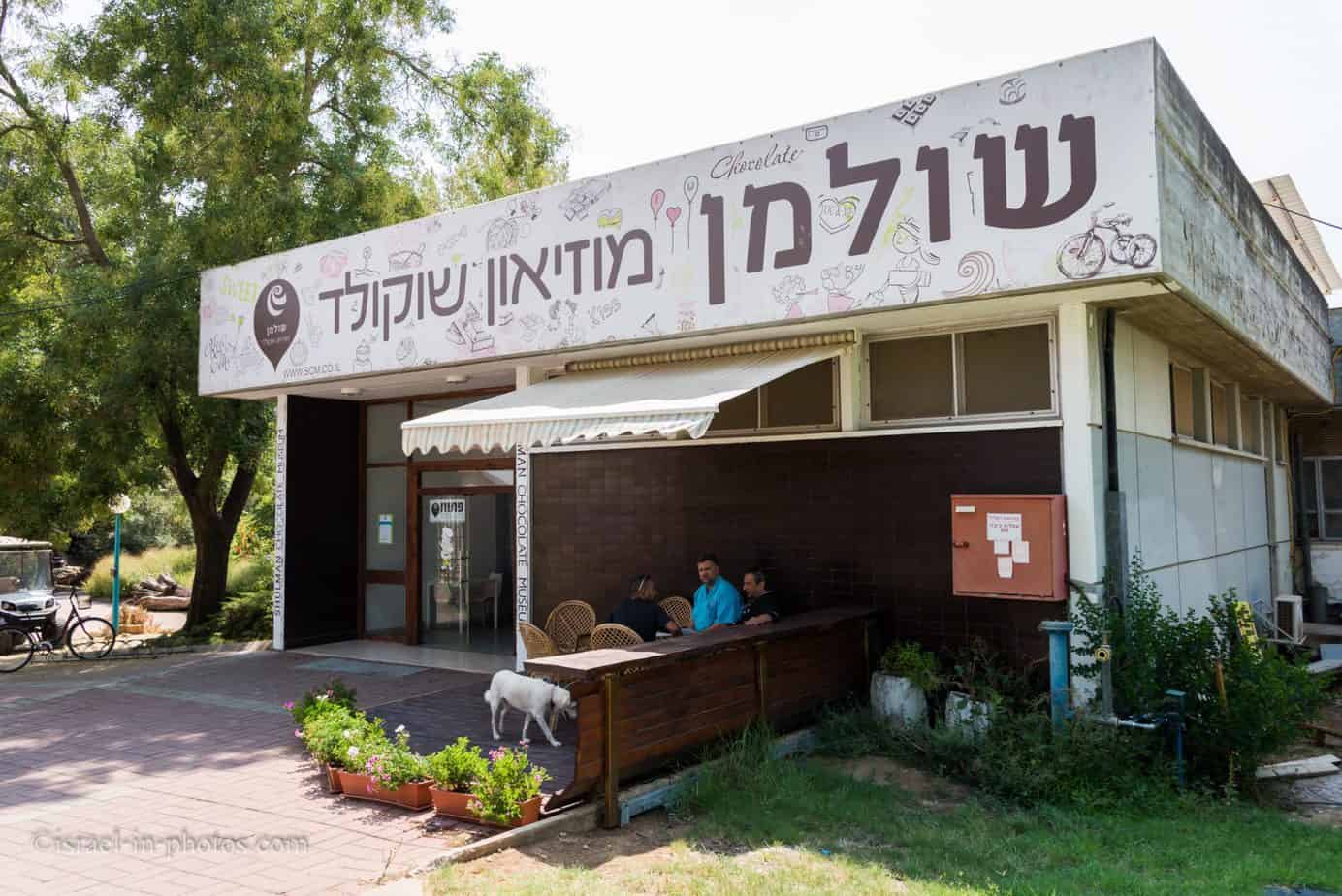 Decorations:
At the cafeteria, you buy the tickets. The store and the museum are straight and the workspace area is to the left.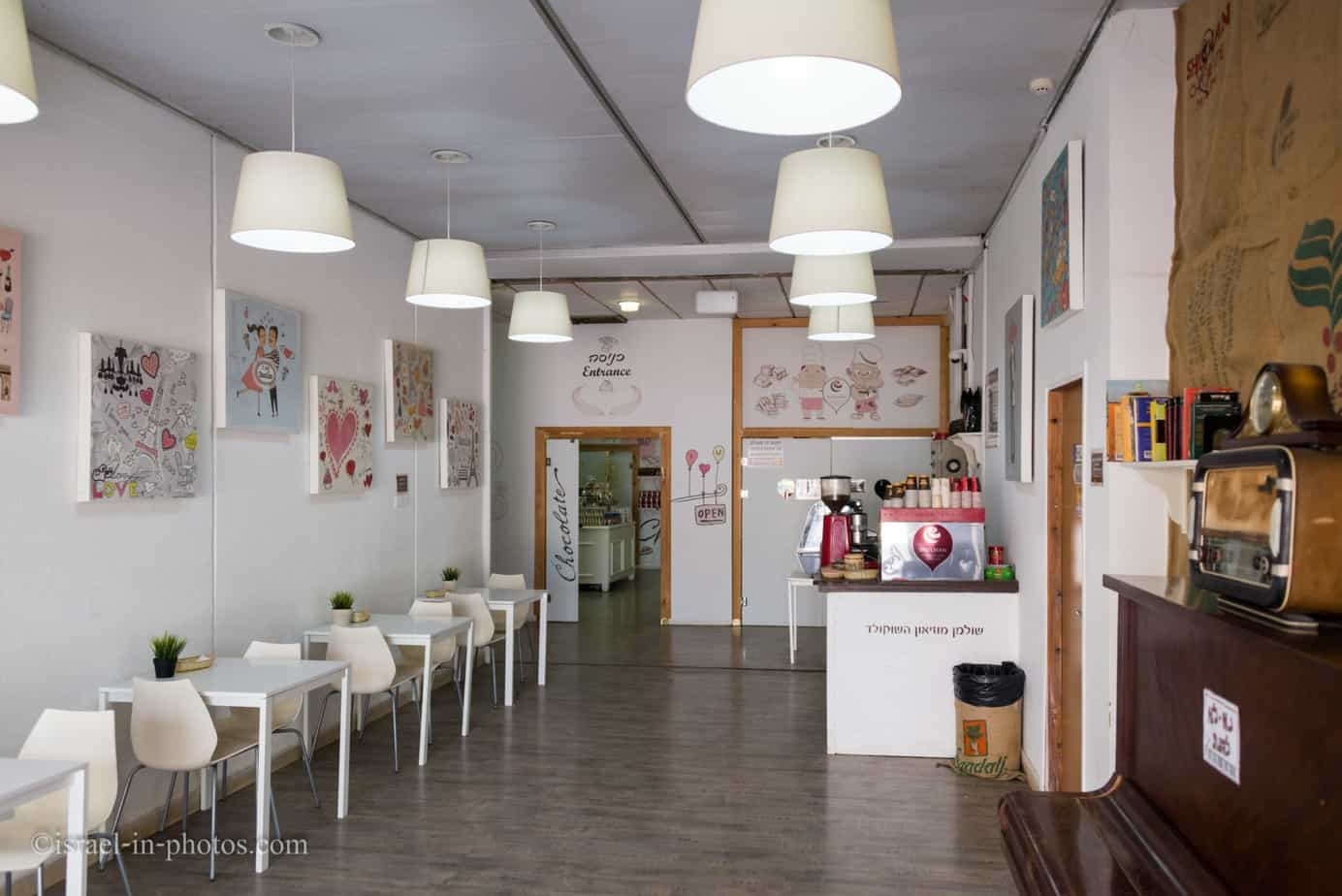 Entrance Fee
Pricelist and available attractions: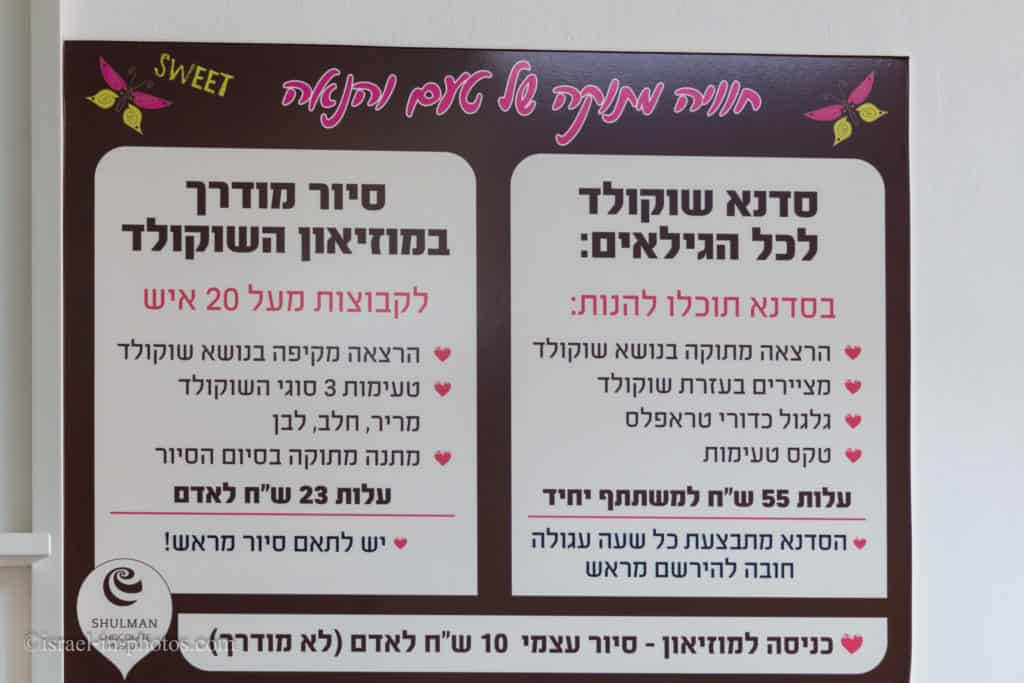 The Museum
Since we had time till the workshop we started with the museum.
As you enter the museum, you will see stands telling about cocoa, different chocolate brands.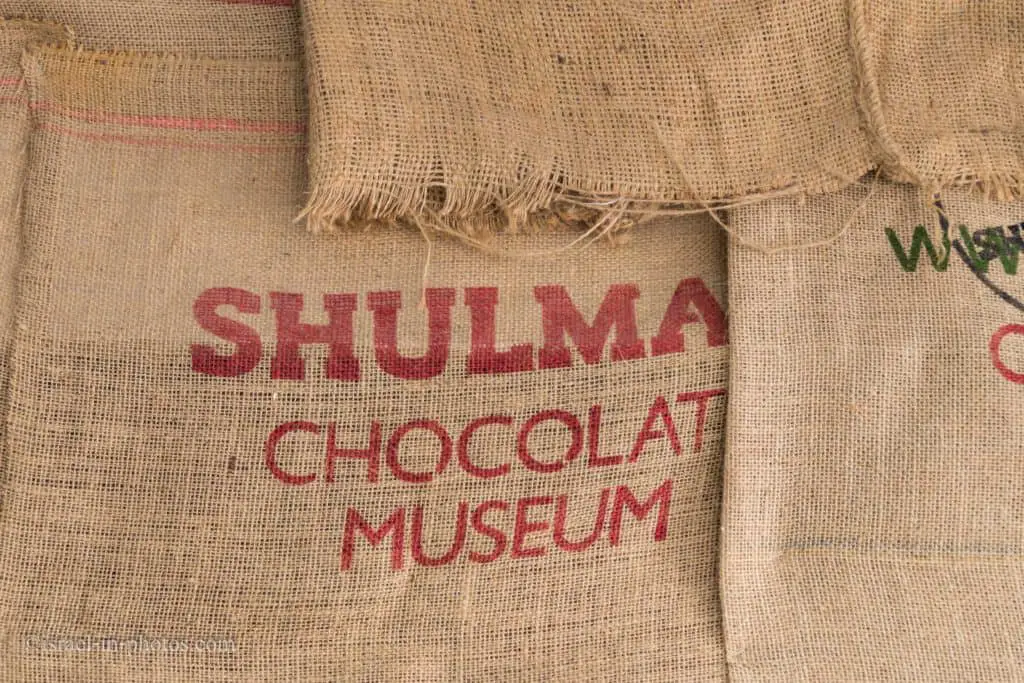 There is also a small exhibition (on the left side of the corridor), and a window showing their factory (on the right).

We watched a short (about ten minutes movie) about cocoa and then returned to the exhibition.
Chocolate Einstein:
I saw a photography podcast once, and they were discussing the stories behind iconic images, including Einstein with the tongue outside. They showed the original negatives of the film, and it turns out that Albert showed his tongue only for a fraction of a second. The rest of the images in the series were regular.
The factory:
You can cover the museum within 20-30 minutes. And since we had about ten minutes we went to the store.
Chocolate Store
The store is not big but has a nice variety of chocolates and chocolate related products. We bought several items. They were not cheap but tasty.
Chocolate Workshop
Visiting the workshop was the main reason we went to Shulman.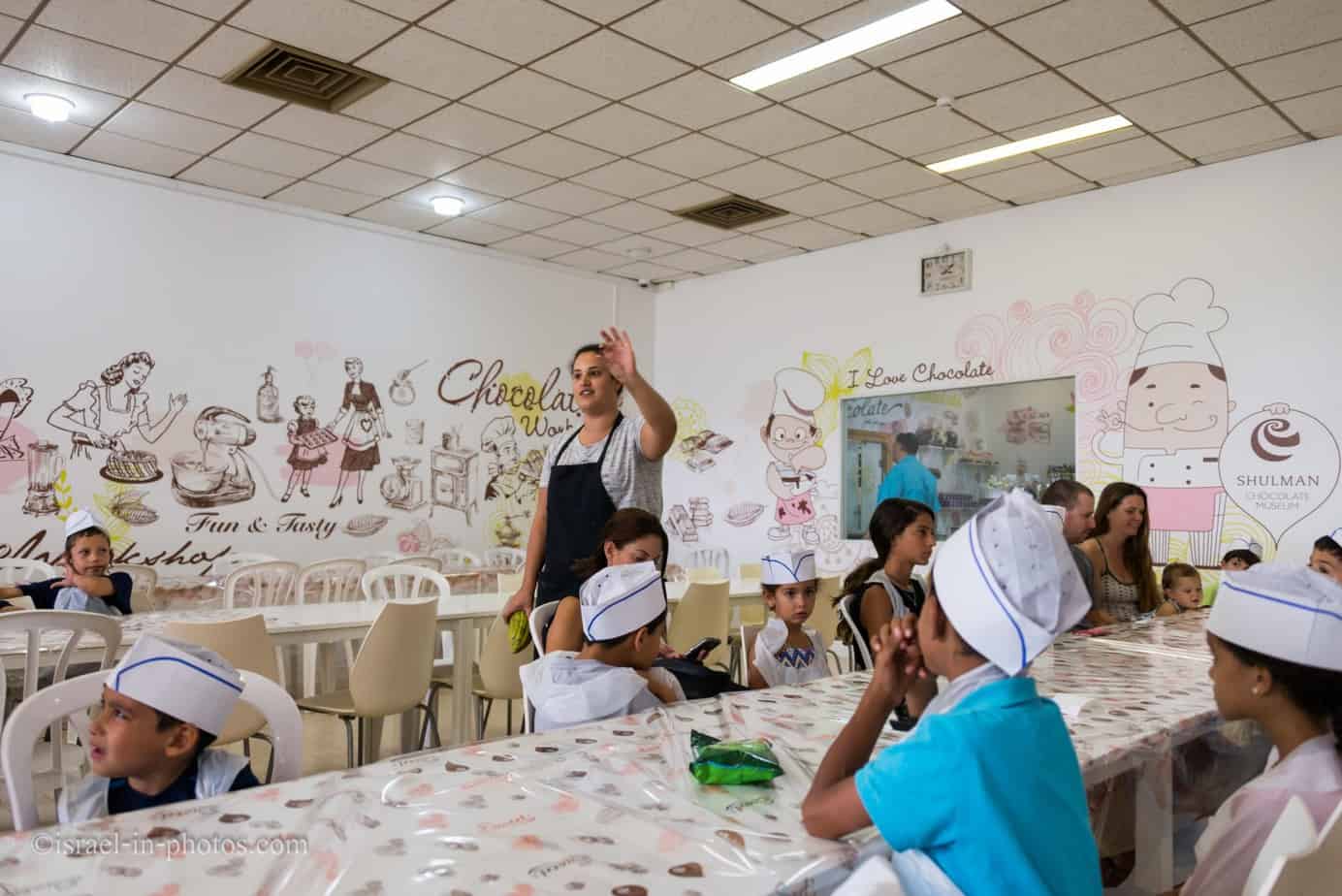 We started with a very short explanation about chocolate and then each child selected a small drawing.
Then using chocolate kids go over the lines.
Then using white chocolate they covered the whole drawing and put the masterpieces into a fridge. And what to do with the remaining white chocolate?
Next, they created chocolate balls.
This is the kitten that my daughter made:
The workshop lasted about forty minutes, and my daughter enjoyed it a lot.
Summary
Everybody loves chocolate. And children love chocolate workshops. Thus a visit to Shulman Chocolate Museum is a good option for families with kids.
Note: if you love such attractions then check out Galita Chocolate Farm.
Have you ever been at Shulman Chocolate Museum? Tell us in the comments below.
That's all for today, and I'll see you in future travels!
Stay Tuned!
Additional Resources
Here are several resources that I created to help travelers:
And if you have any questions then check out
Useful Information For Tourists To Israel
.  
Did not find what you were looking for? Email me at
hi@israel-in-photos.com
, and I will do my best to answer your questions.