At Schwartzman Dairy, not far from Zichron Yaakov, you can find a restaurant and a store where you can taste various handmade cheeses.
Offers
Get 5% off for your next vacation at Isrotel.
Get 5% off for your next tour at Bein Harim with coupon code 'LEV5#12305'.
Map
Schwartzman Dairy is situated in Bat Shlomo, not far from Zichron Yaakov.
Map of the area:
The full address is Hameyasdim 4, Bat Shlomo. But at the entrance to Bat Shlomo, there is no entry sign (except for residents).
Thus you can park by the entrance near the following building and enjoy the view.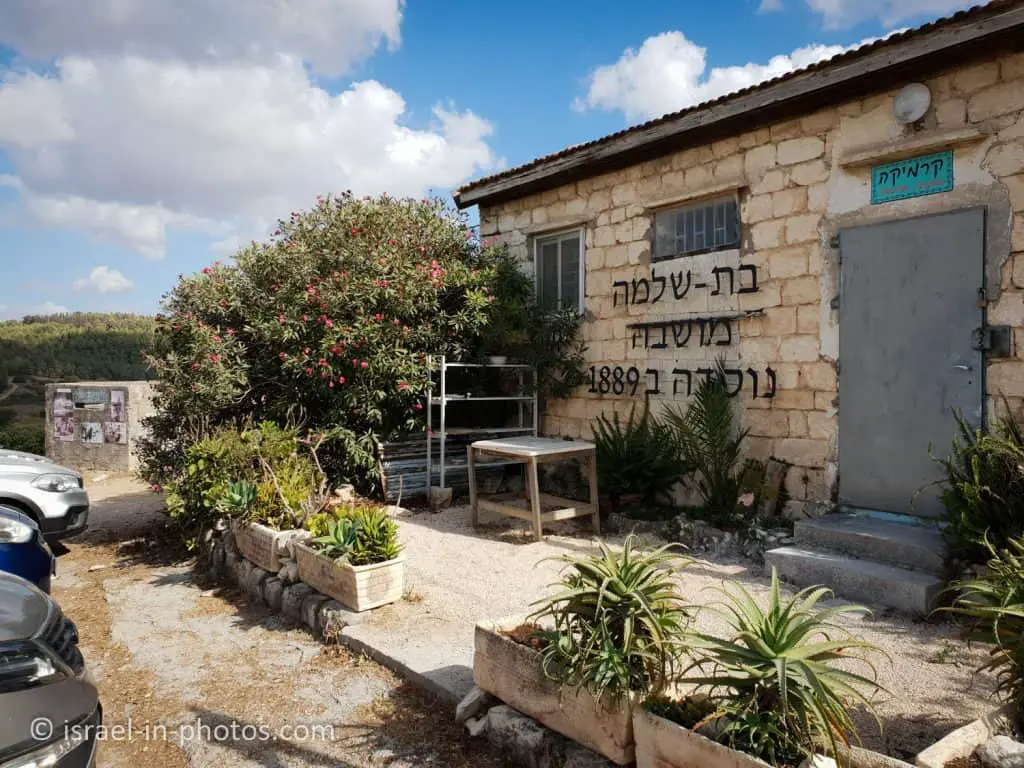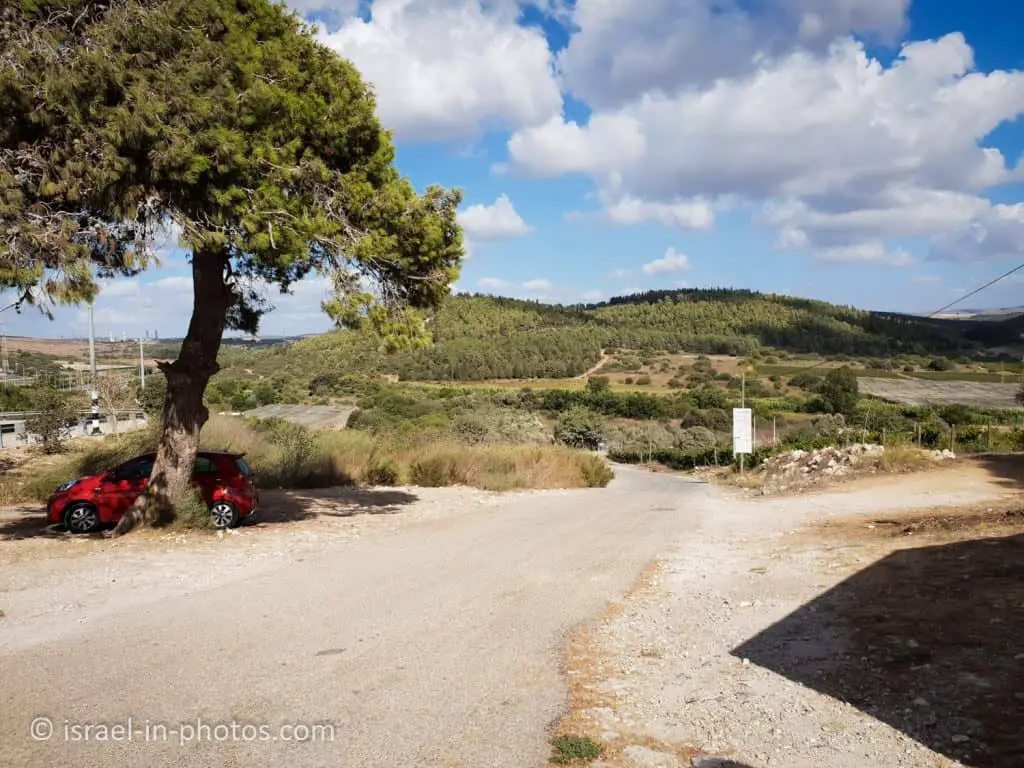 From the parking, it is a short walk to Schwartzman Dairy.
Opening Hours
Daily: 08:00 – 20:00
Note: we visited Schwartzman Dairy during different seasons, and though the store was always open, sometimes the restaurant was closed. Maybe because the restaurant is in the garden, it is not working in the winter.
In any case, before visiting, recheck the opening hours at the official site.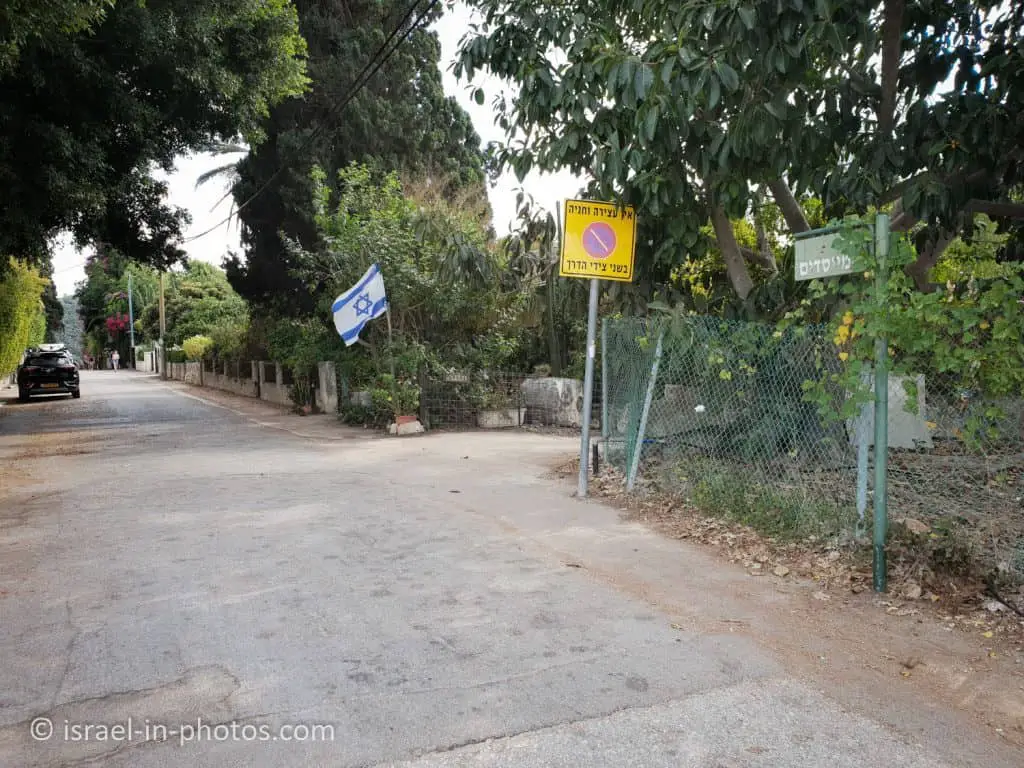 Contact Information
Phone: 04-6390809, 050-5537230
Email: schvartzmanfarm@gmail.com
Official Facebook Page
Restaurant
As you enter Schwartzman Dairy, you will find yourself inside a courtyard.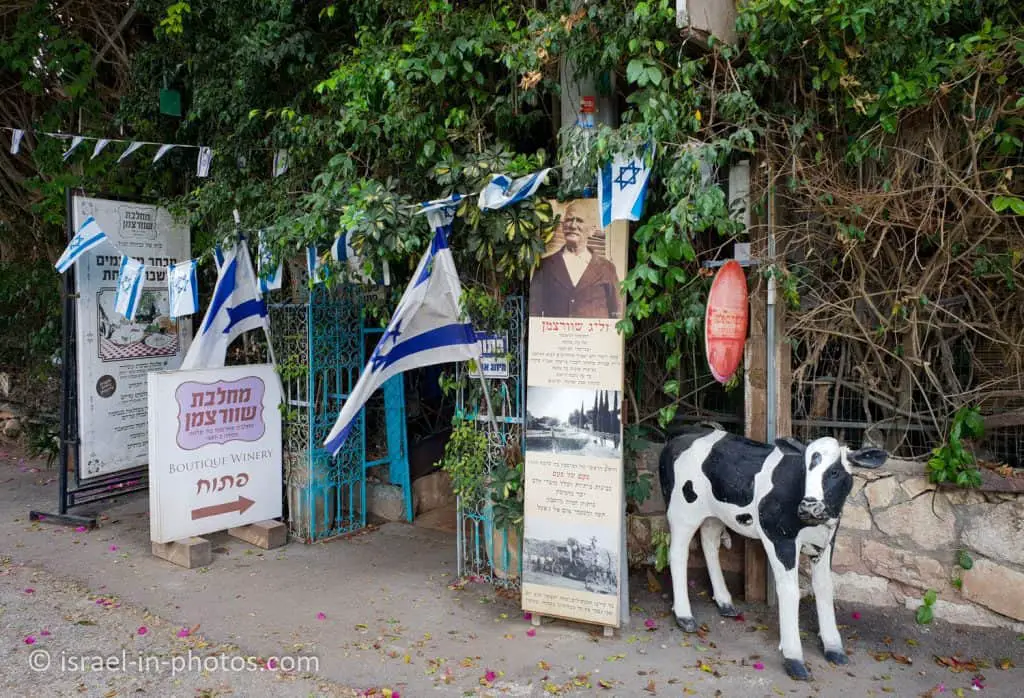 In the courtyard, between the trees, you can find antique items and dining tables. There are not many tables in the restaurant. Thus, consider reserving a table if you plan on visiting.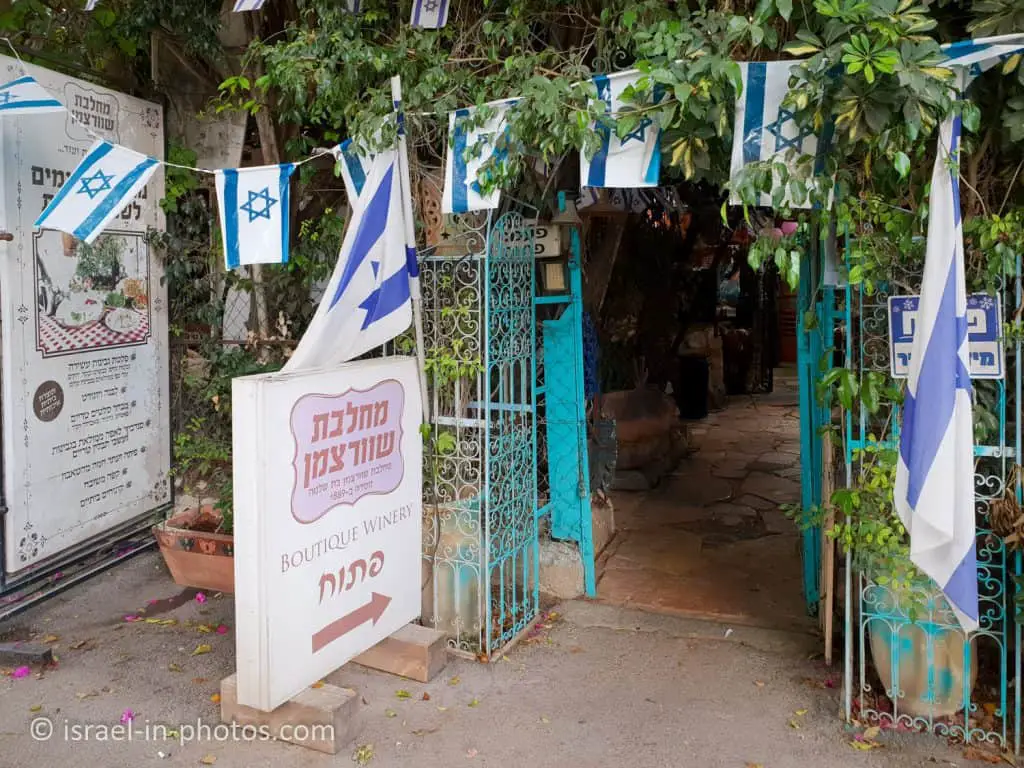 They mostly serve cheese plates combinations. Here you can see some of the items they serve.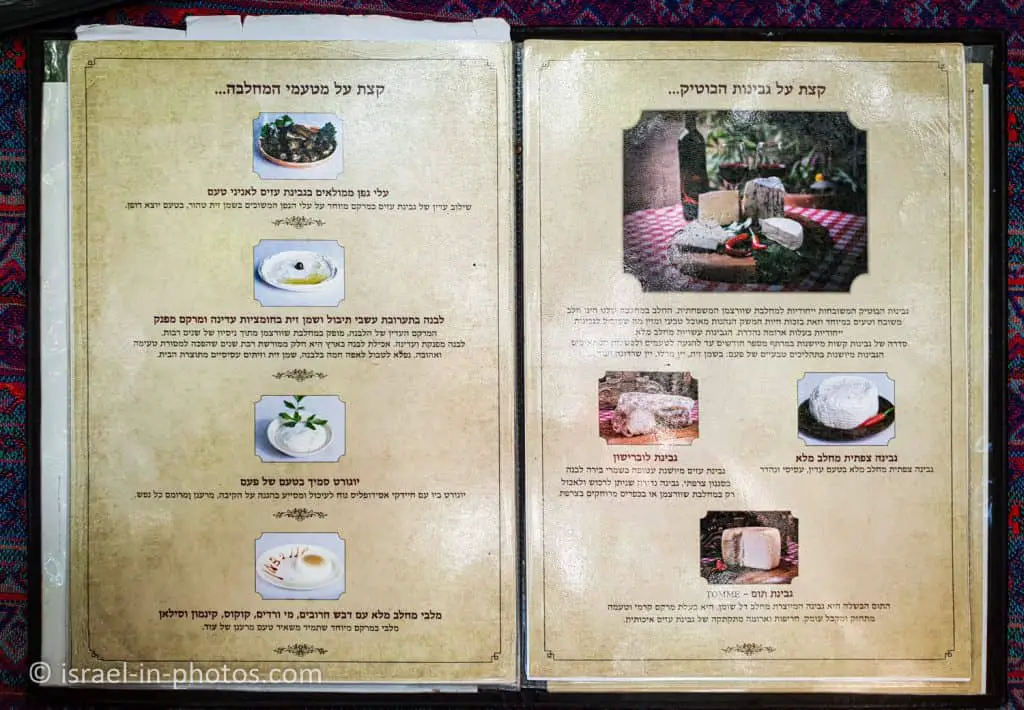 Menu
Here is a link to their menu. But there are no prices on that menu.
We took a cheese plate combination for 3 – 4 people, and this is what it included: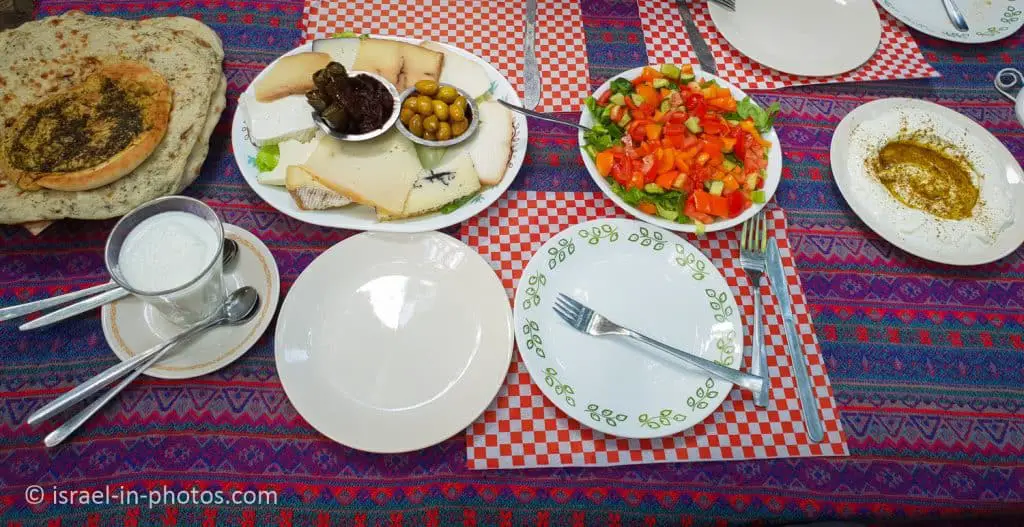 We were two adults with two children, and we were satiated.
The main complaint people have about Schwartzman Dairy is that they are expensive. And indeed it was tasty, but not cheap. The cheese plate combo with two soft drinks (our whole meal) cost about 310 NIS (not including a tip).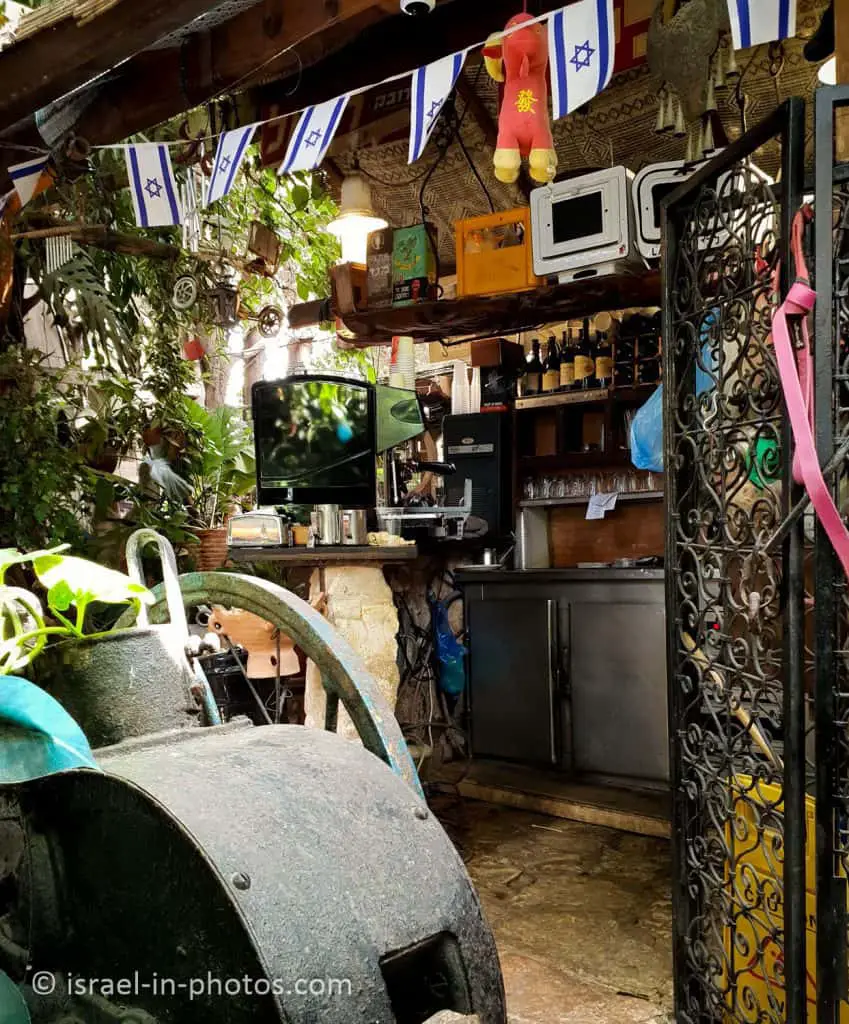 In the far right corner of the courtyard, you can find restrooms.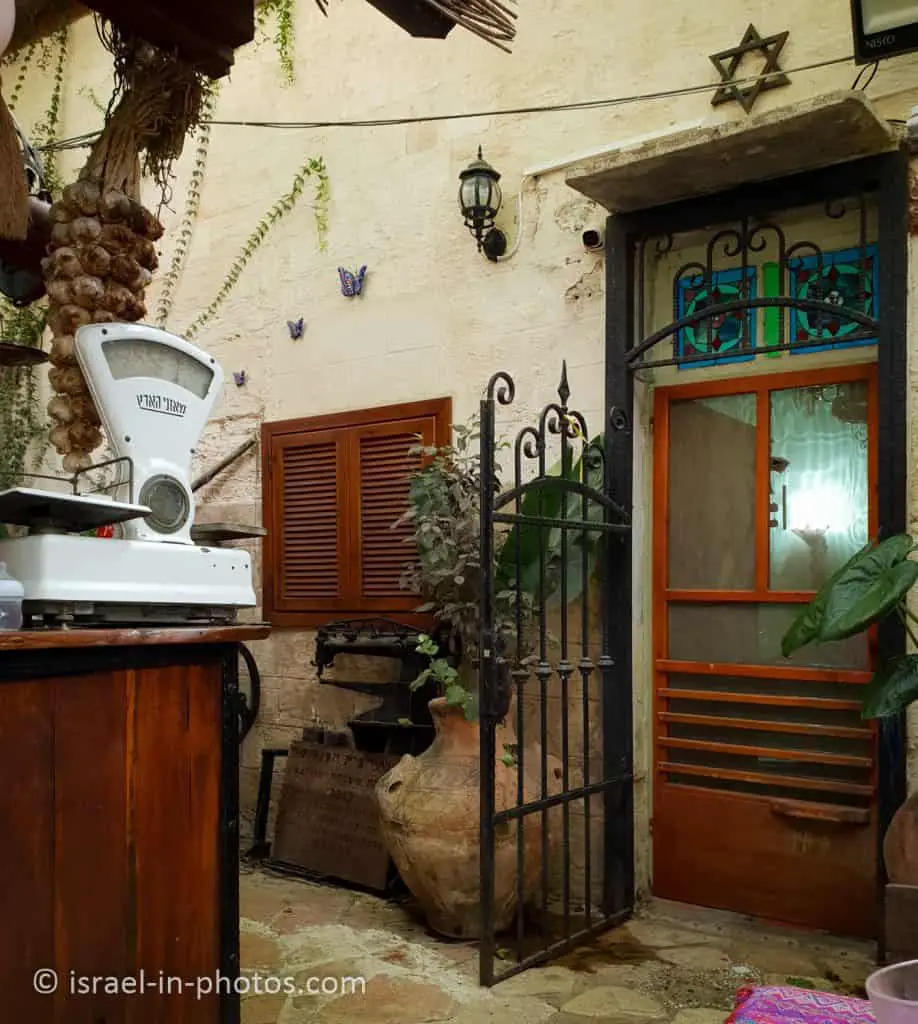 Store
To the right of the entrance, you can find a small door. This is the store.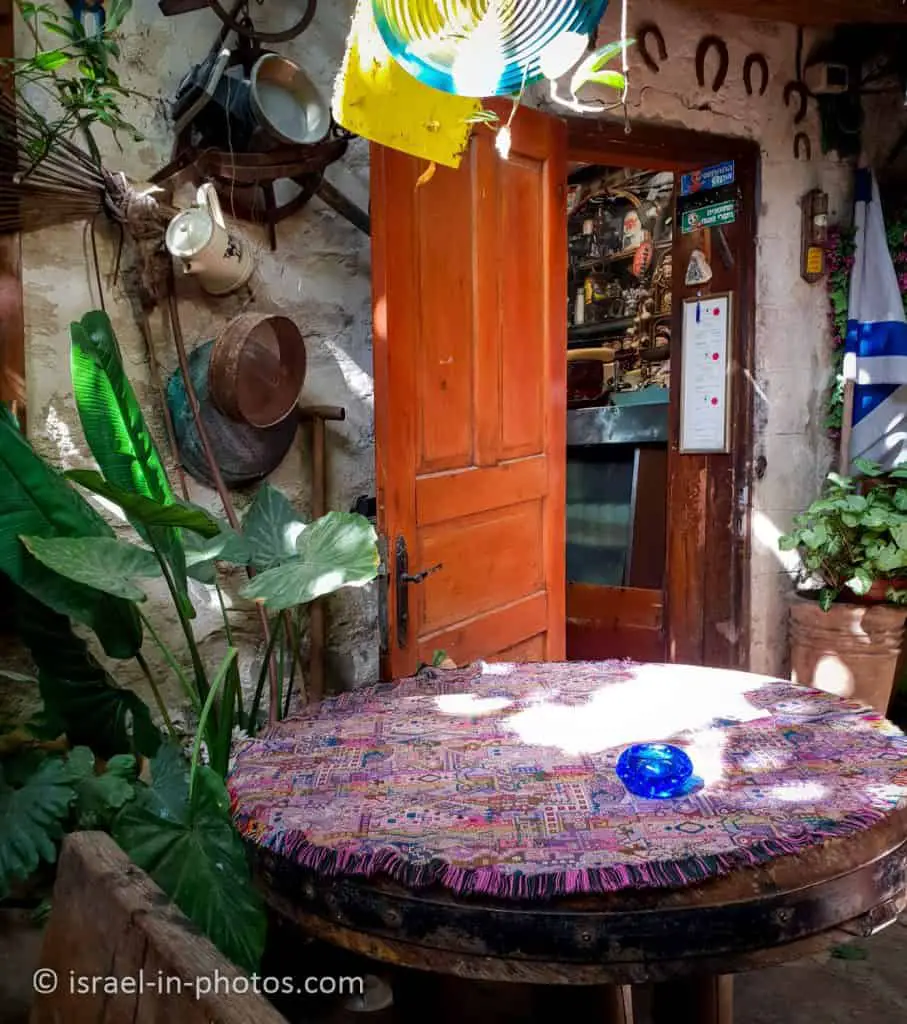 You can find all their products in the store, including cheeses, olives, honey, and others. And if you are visiting with kids, you can show them the old-style scale with weights.
About Schwartzman Dairy
120 Years ago Zelig Schwartzman came to a new colony Bat – Shlomo and built his home there.

After 20 years, his family established the farmhouse Schwartzman Dairy, and since then, they didn't stop producing cheeses, with a lot of love and devotion, cheeses, goat cheeses, and fine beef cheeses.

The secrets of producing and making the finest boutique cheeses are kept for four generations by family members.

In the family courtyard, you can observe the legacy and tradition that almost passed from this world beside an unforgettable culinary experience.

The 120-year-old stone structure standing in the courtyard gives an extraordinary experience to the visitors of a different time.

The structure is used as a private museum in addition to its use as a restaurant and reveals to the visitors exhibits and different artifacts, tools, pictures, and documents that document and describe the past farm life and the beginning days of Bat – Shlomo colony. The past treasures are a testimony of the history of the place.

There is a variety of delicacies. You can enjoy them here from a variety of fine cheeses, soft, hard, aged, and ripe, cheeses that are made from goat milk, sheep milk, and cattle cheeses from the Schwartzman family farm.

The fine olives grown in the private orchard of Bat – Shlomo were grown and harvested with care in the farmery plot at the foot of mount Chorshan. The olives are well known for their wonderful and unique flavor. From this, we also make olive oil.

The natural honey in its ambery color is collected from beehives that work in dedication and collect the nectar from the flowers of Dalia stream and the area, The Schwartzman family also manufacturers dates honey, carob honey, and Honeysuckle honey which are all available for eating side by side with our special pitot that is served out of the taboon hot and fresh, seasoned with herbs in a special bland, all this and more are made in a self-production process not industrial or mass production, a thing that you can recognize from bite to bite and brings you back to past places and fragrances.

The flavors of history combine with the fragrances of today's manufacturing. Here you can taste the time that stood still: We serve our guests black and green olives at the entrance. You can taste and get addicted to their flavors. Behind the counter, Ziv Schwartzman cuts cheese cracks and serves them with great love and pride.

It is even worthwhile to come in to have a taste. It's a great enjoyment.

You are welcome for a visit with past flavors to experience the view that is seasoned with past fragrances, besides quality flavors of real making.

The secret of the unique flavors of the cheeses and the rest of the products of the Schwartzman dairy and livestock is in the authenticity that is Saved since the days that the dairy was established and was saved in devotion until these days.

Ziv is the third generation and his daughters are the fifth generations in the dairy and they refuse to change their methods to modern methods.

The secrets of making their cheeses they got an inheritance, and they are holding on to preserving the tradition of raising cattle, sheep, and goats, the milking and production of cheeses, just like it was done by grandpa Zelig and the father of Ziv Simhon. And as hinted, each caw gets here a pet, each goat gets light and loving stroke, and each cheep gets personal attention. The very products are processed with dedication, love, and care with manual milking methods. "…. the quality of the milking is the quality of the cheese!"
Source: official site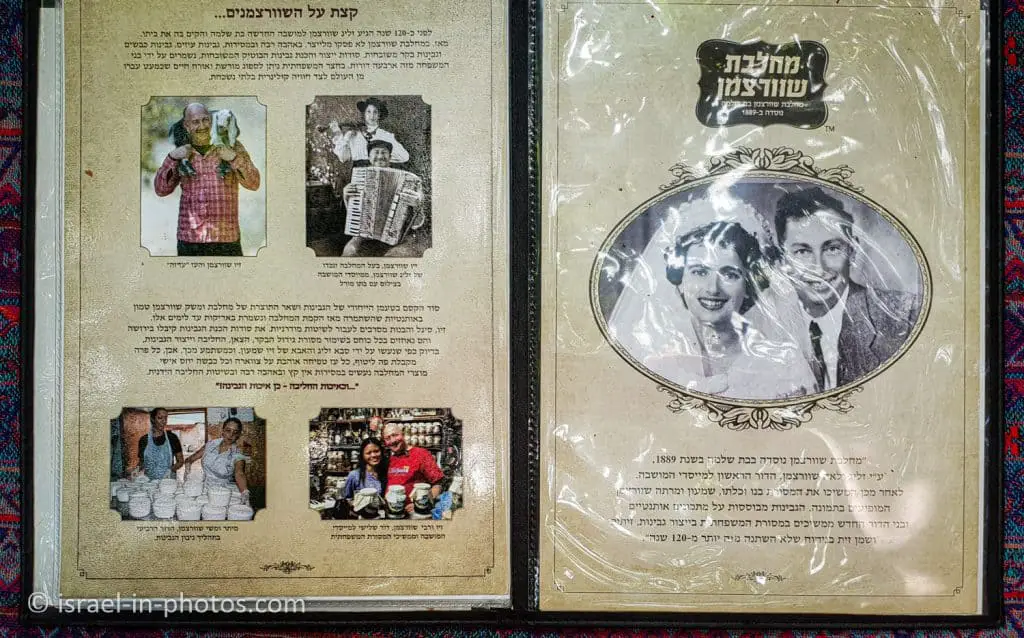 Summary
We enjoyed our visits to Schwartzman Dairy. It was always tasty, but it comes with a price tag.
Have you visited Schwartzman Dairy? Tell us in the comment below about your experience.
That's all for today, and I'll see you in future travels!
Stay Tuned!
Additional Resources
Here are several resources that I created to help travelers:
And if you have any questions then check out
Useful Information For Tourists To Israel
.  
Did not find what you were looking for? Email me at
hi@israel-in-photos.com
, and I will do my best to answer your questions.