Jacobs Dairy Farm in Kfar Haroeh offers various cheeses, bread, baked goods, and packages. Moreover, they offer culinary workshops and tours.
Map
Jacobs Dairy Farm is situated on Ha-Rav Yisra'eli Street in Kfar Haroeh, not far from Hadera.
Map of the area:
As you enter Kfar Haroeh, continue straight until you see a small sign pointing to the left. Alternatively, you can Jacobs Dairy Farm into Waze, and it will take you there.
There is small parking by the store, and you can park along Ha-Rav Yisra'eli Street.
Opening Hours
In Kfar Haroeh, you can find a store, a coffee shop, and an ice cream store.
Store Opening Hours:
Sunday – Thursday: 07:00 – 18:00
Friday: 07:00 – 14:00
Coffee Shop Opening Hours:
Sunday – Thursday: 07:00 – 15:00
Friday: 07:00 – 14:00
Ice Cream Opening Hours:
Sunday – Thursday: 10:00 – 18:00
Friday: 08:00 – 14:00
In any case, before visiting, recheck the opening hours at the official site.
Note: so far, all our visits have been on Fridays. And Jacobs Dairy Farm is a popular place. Thus I would recommend arriving early (preferably before 09:00).
Contact Information
Phone: 04-636-6111
Email: onlineshop@jacobs-d.com
Website: www.jacobs-agadatlechem.com
Kashrut
Jacobs Dairy Farm mainly offers Jacobs cheeses and Legend of Bread baked goods.
The products of Jacobs have kosher from Badatz Hatam Sofer Petah Tikva. And the products of Legend of Bread have Emek Hefer kosher certificate.
And now, let's visit Kfar Haroeh.
Restrooms
Near Jacobs Dairy Farm, you can find the following building with restrooms.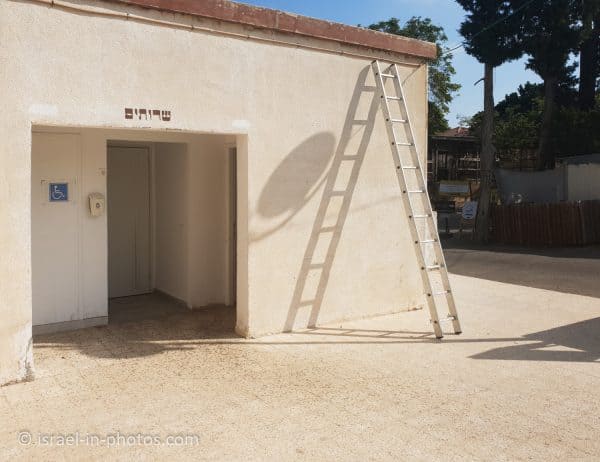 And by the entrance, you can find picnic tables. After purchasing food, you can take place and eat here. As I mentioned above, Jacobs Dairy Farm is a popular place. Thus if you arrive around 10:00 or 11:00 on Friday or holiday eve, there is a high chance you will not find free tables. Hence, I advise visiting early.
Note: the photos you see in this post are from our most recent visit in August 2021.
Coffee Shop
The main building has two rooms. In the first room, you can find a coffee shop.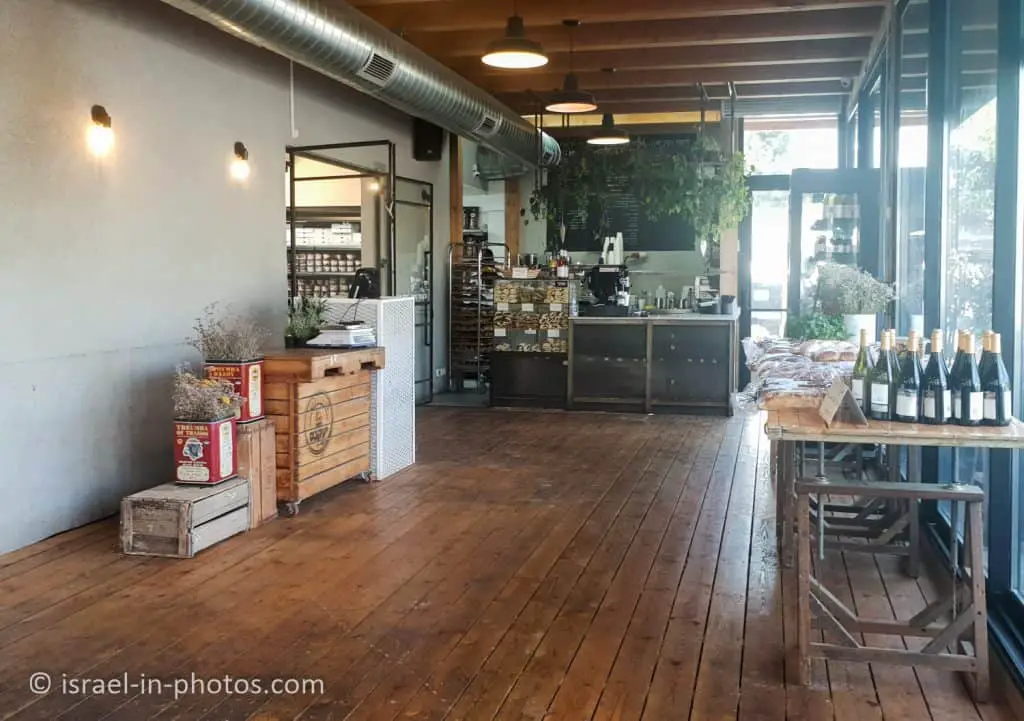 You can find sandwiches, salads, cheese plates, hot and cold drinks, and other items in the coffee shop.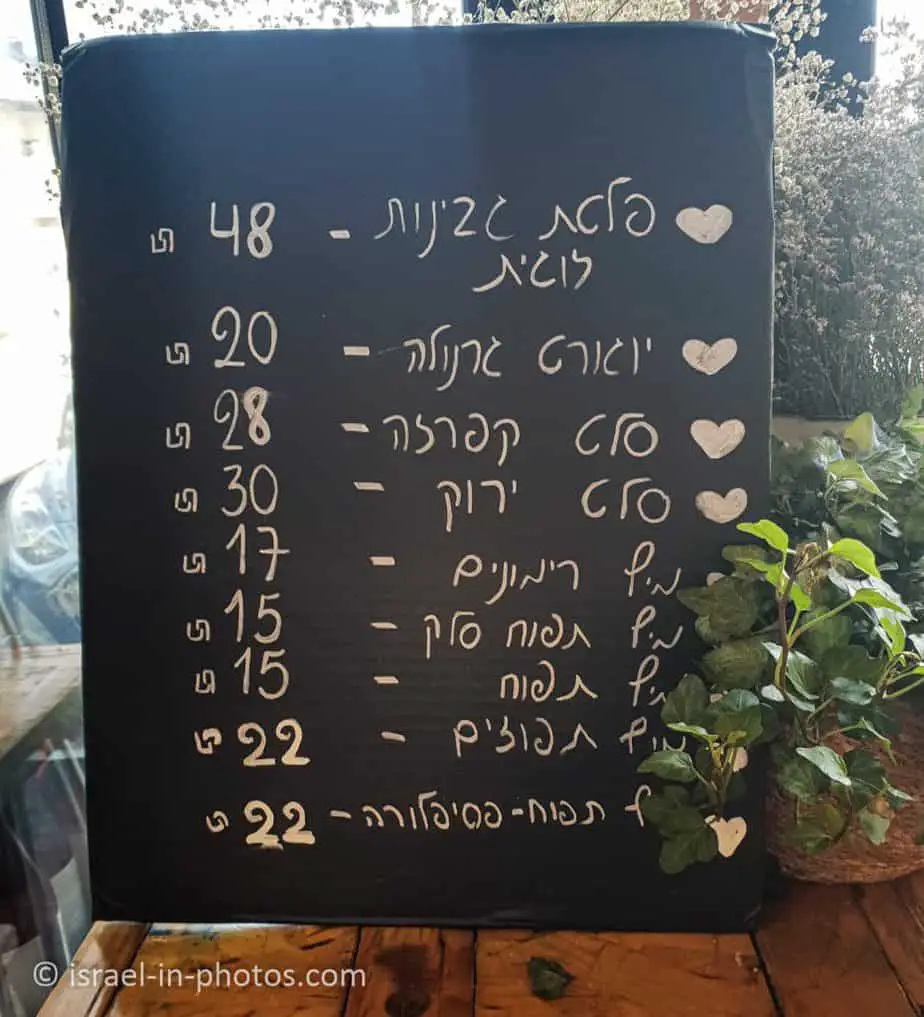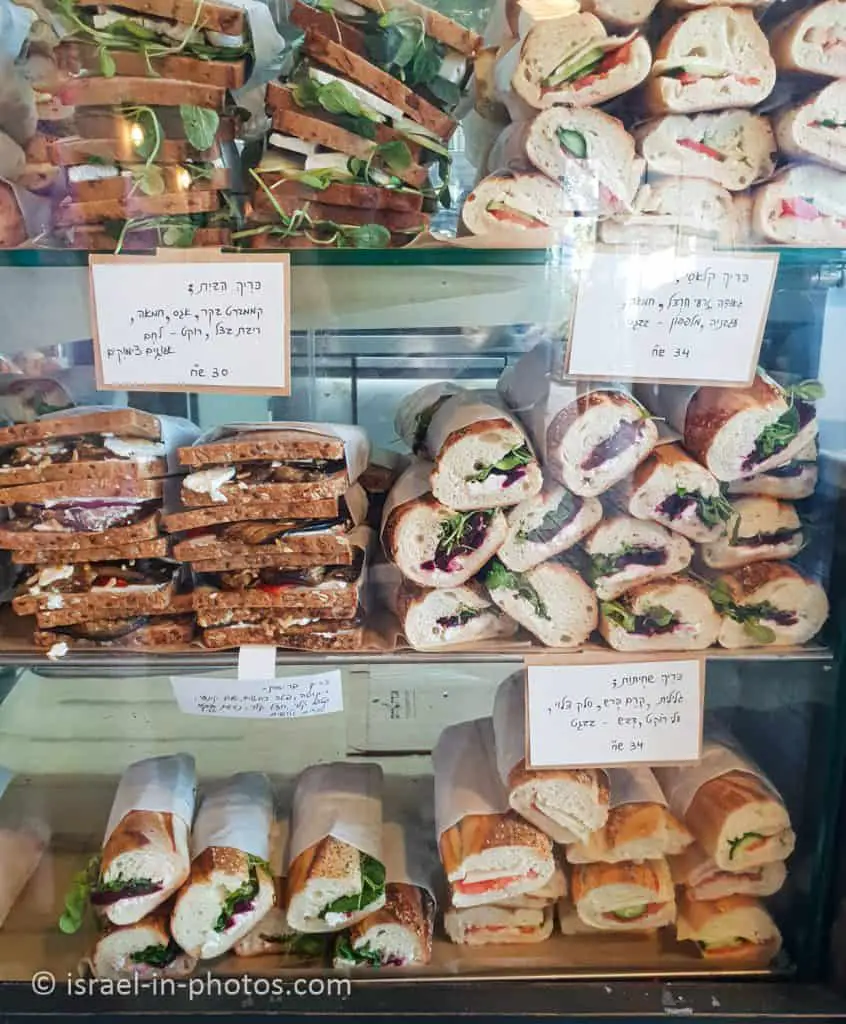 Store
In the second room, you can find the store. There you can find mostly cheeses, bread, and cakes. But there are other items as well, like wine, honey, and olive oil.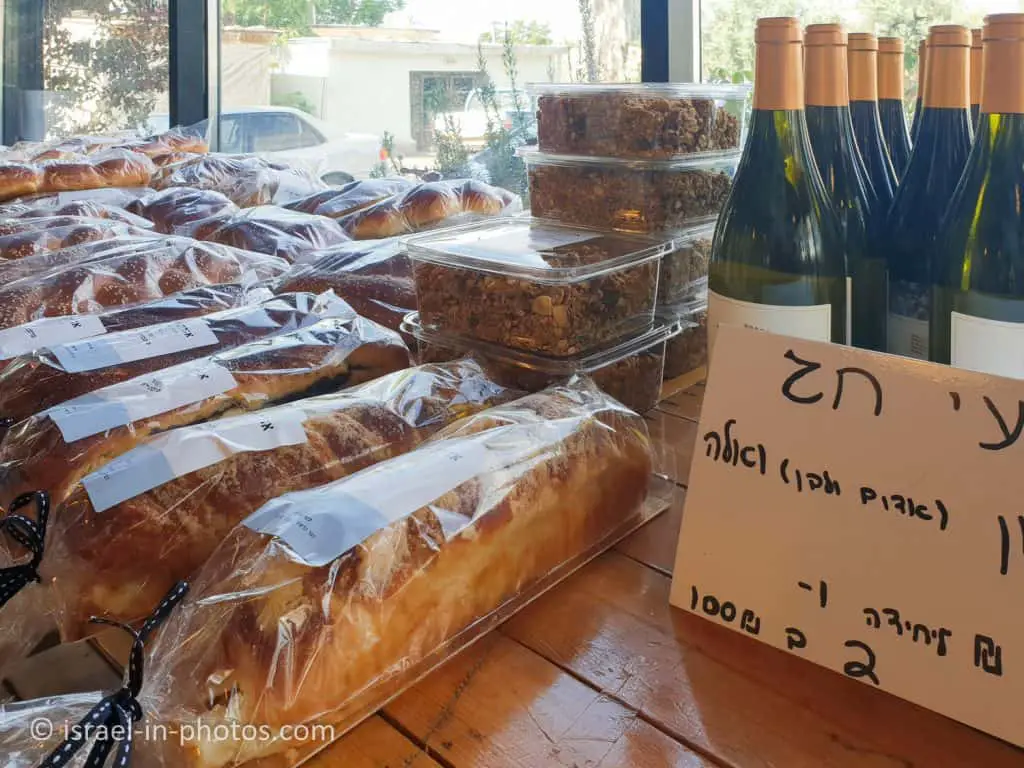 You can find the following dairy assortment at Jacobs Dairy Farm: hard cheese (beef, goat, and sheep), soft cheese, yogurt, white mold cheese, and grated cheese.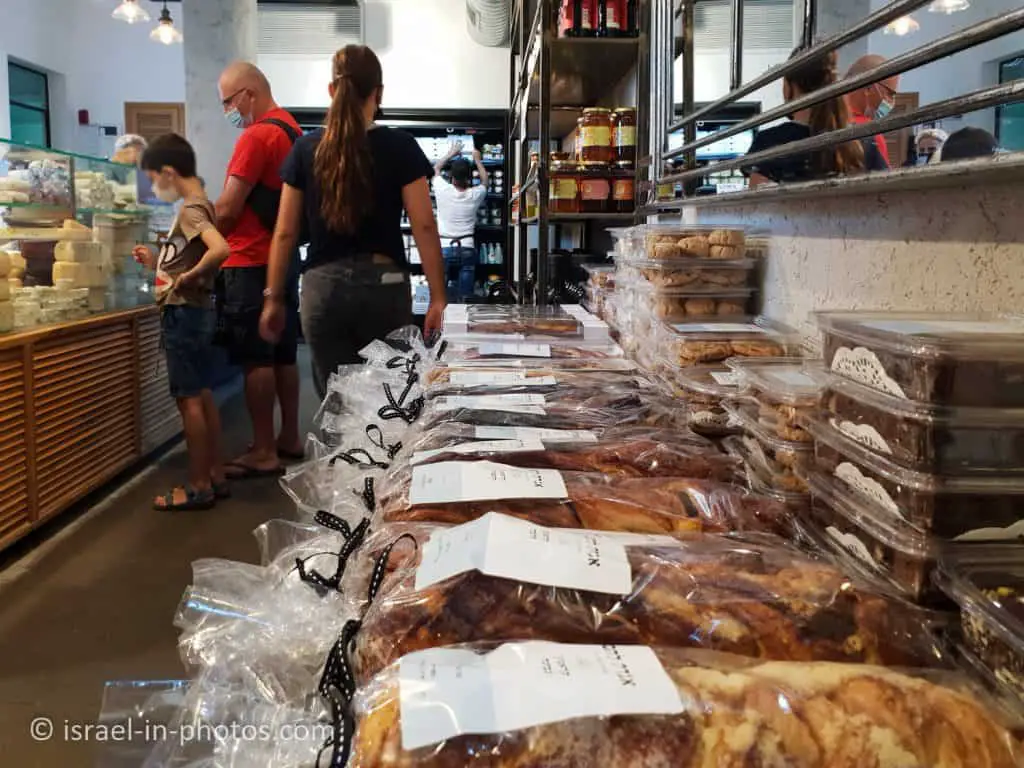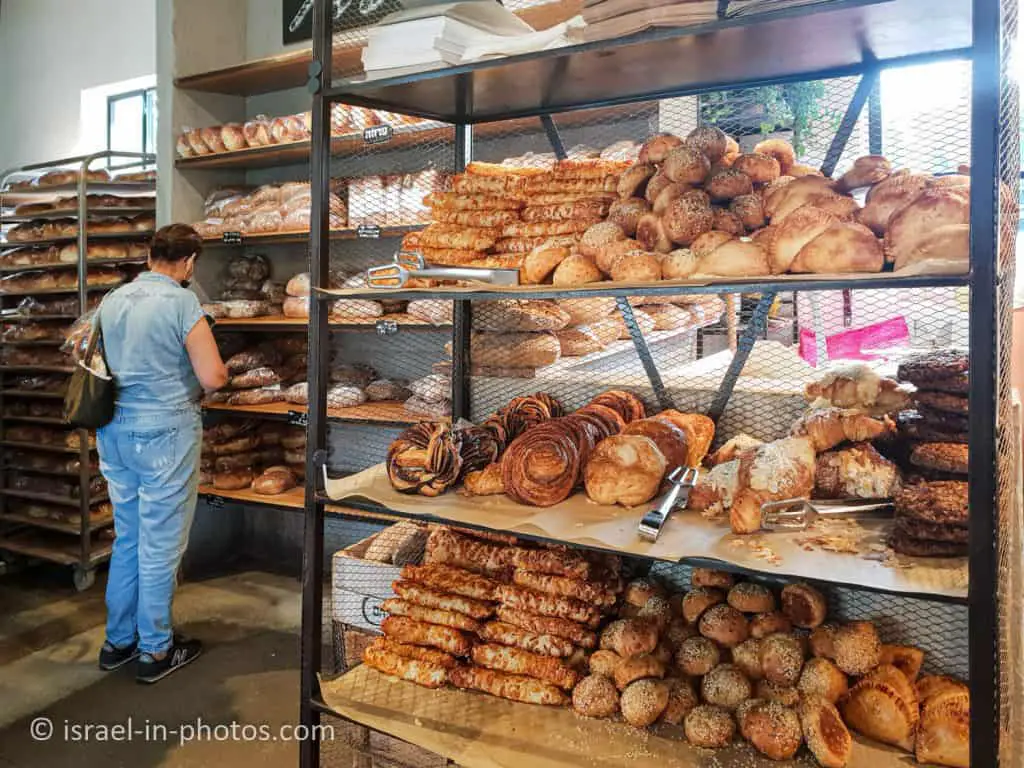 Shipping
If you do not want to drive to Kfar Haroeh, then you can order shipping. They are shipping mostly to Sharon and Central regions. You can find additional details here.
Picnic Baskets and Other Packages
You can also order picnic baskets, brunch packages, cheese packages, bread baskets, and others. You can find additional information here.
Ice Cream
Near the main building, there is a smaller one where they sell ice cream.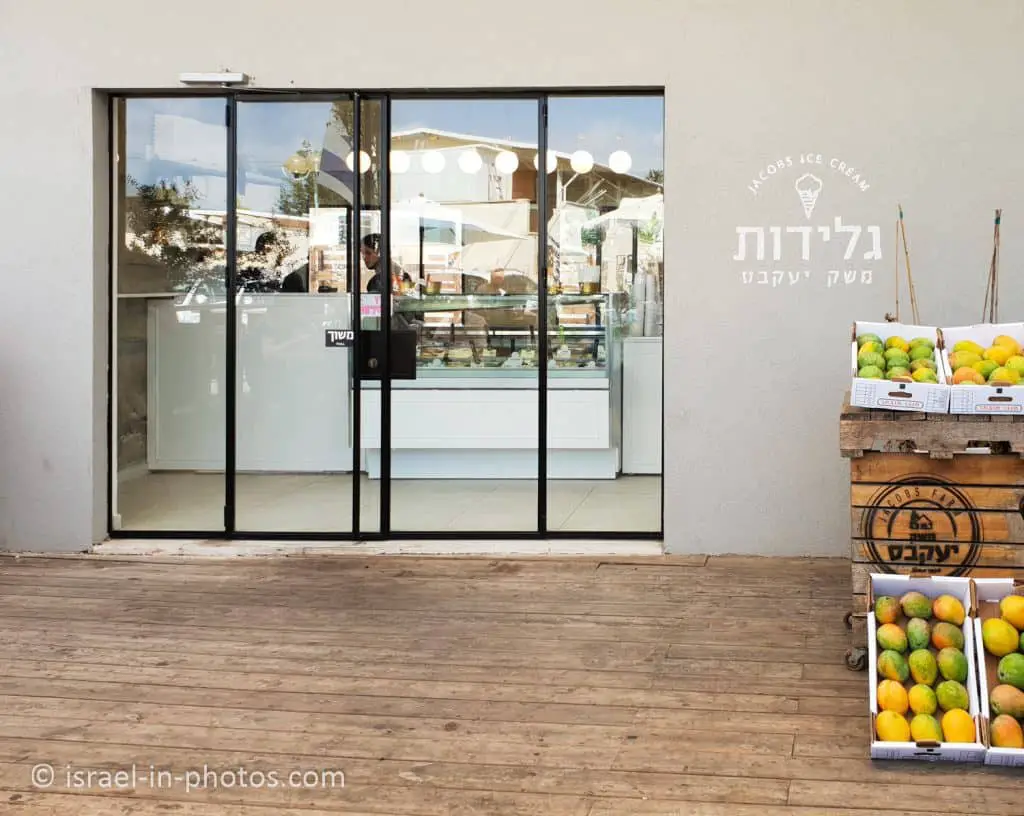 We visited Jacobs Dairy Farm several times and tasted most of their offers (including ice cream). And it was always tasty. I guess most people think the same since their rating on Google is 4.6 based on almost 2,000 reviews.
Nursery and Garden Center at Kfar Haroeh
If you are already visiting Kfar Haroeh, you can find a Nursery and Garden Center near the entrance to this Moshav.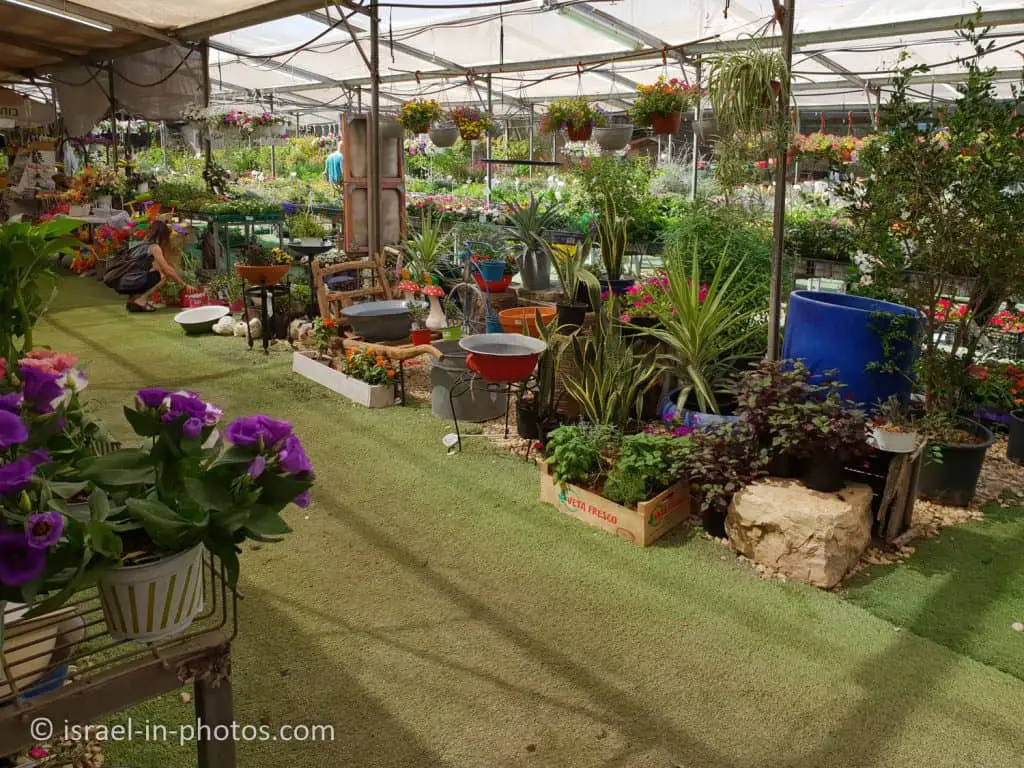 This Nursery and Garden Center sells not only plants. They also sell fruit and vegetables.
They offer lychee picking and other activities. You can find additional details on their Facebook Page.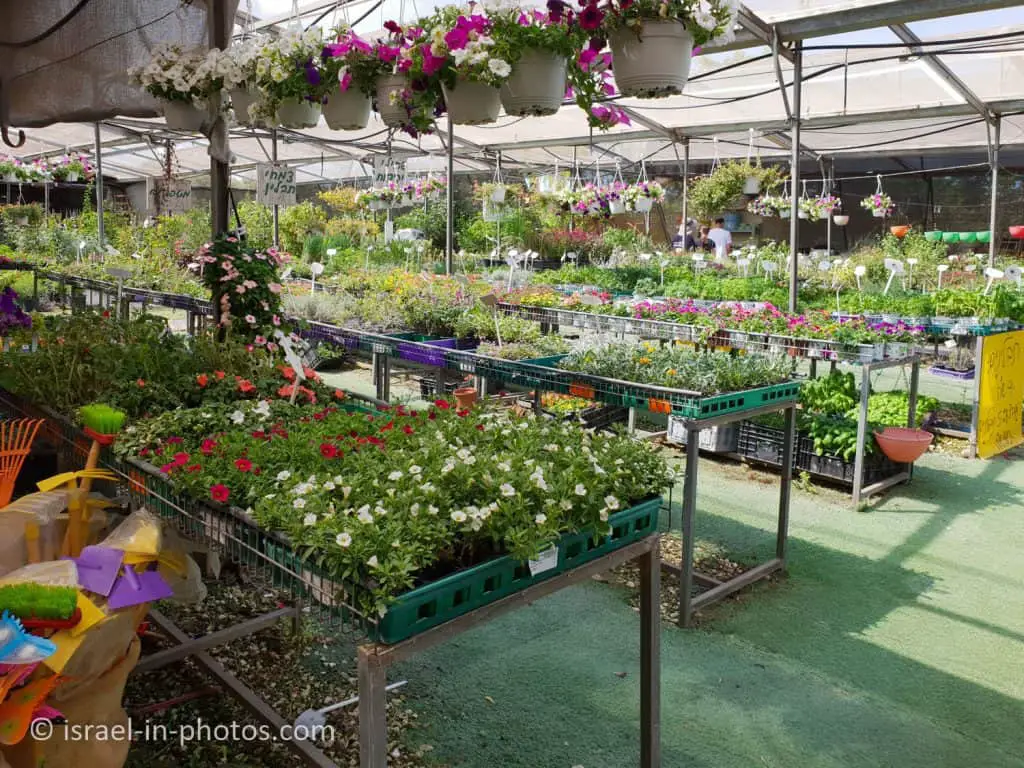 Similar Places
If you love cheeses, check out the following places (sorted from south to north):
Summary
Jacobs Dairy Farm is a lovely place for breakfast or brunch. And you can stop there while driving nearby or if you live not far from there. Moreover, there are many attractions in this area, and you can explore them using the interactive map above.
Have you visited Jacobs Dairy Farm? Tell us in the comment below about your experience.
That's all for today, and I'll see you in future travels!
Stay Tuned!
Additional Resources
Here are several resources that I created to help travelers:
And if you have any questions then check out
Useful Information For Tourists To Israel
.  
Did not find what you were looking for? Leave a comment below, and I will do my best to answer your questions.