Rosh Tzipor Birdwatching Center inside Ganei Yehoshua park in Tel Aviv offers several lookouts around an artificial pond. Moreover, since it is located not far from Sheva Tahanot, you can make a lovely hike in the park.
---
Offers:
Map
Rosh Tzipor Birdwatching Center is located in Ganei Yehoshua park (also known as Yarkon Park) near the Yarkon and Ayalon rivers' meeting point. And here is an interactive map of this area:
Parking
There is a nearby parking lot inside the park. And the entrance to this parking is from Rokach 78, Ramat Gan. And you can also look for parking on Rokach Street in Ramat Gan.
Opening Hours
Sunday – Saturday: 07:00 – 19:00 (17:00 during winter).
Note: Rosh Tzipor Birdwatching Center is open seven days a week.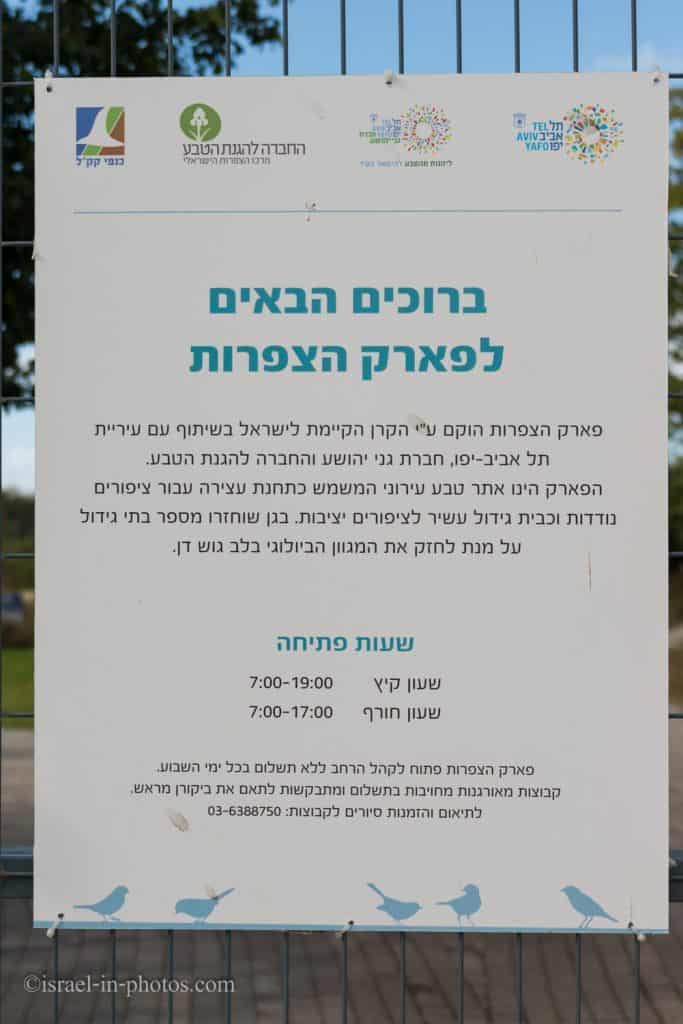 Entrance Fee
Free.
About
The new bird-watching center in Rosh Tzippor Forest is located in the Ganei Yehoshua park in the heart of Tel Aviv, at the junction of the Ayalon and Yarkon rivers, and covers 8 acres of trees, green areas, streams, and ponds. The park includes a variety of habitats that attract birds of different species. Site visitors can follow the birds without disturbing their rest through the discreet observation hides built there.
Source: KKL
And here is a short video by KKL telling the story of Rosh Tzipor.
Yarkon Park
We started with a short walk in Yarkon Park. And inside the park, you can see different species of birds.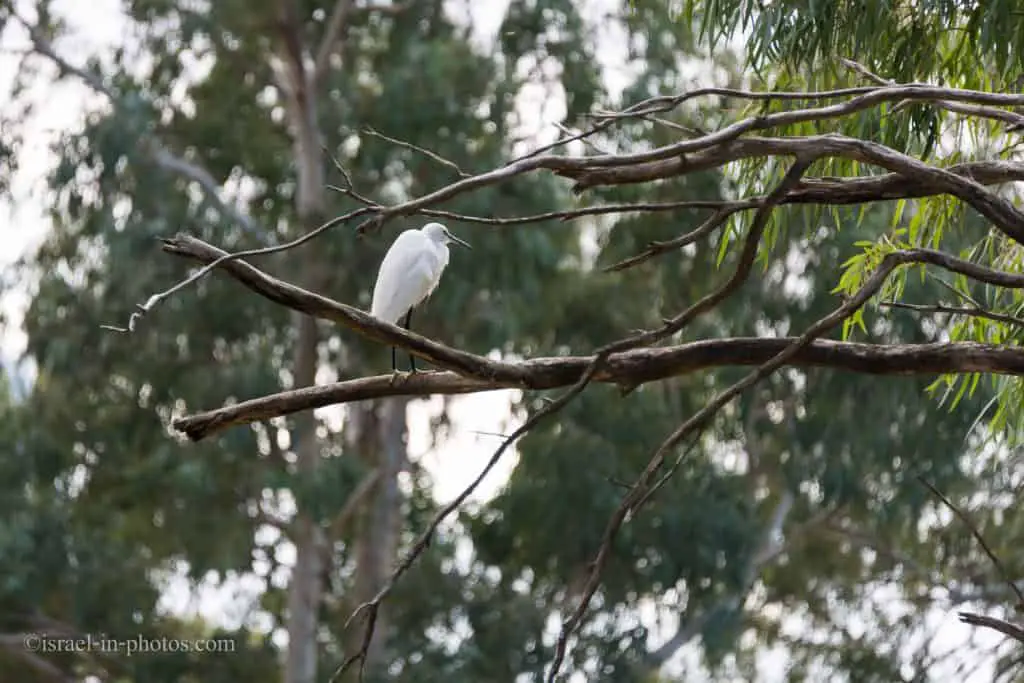 Note: if you wonder where the Yarkon river starts, see Yarkon National Park.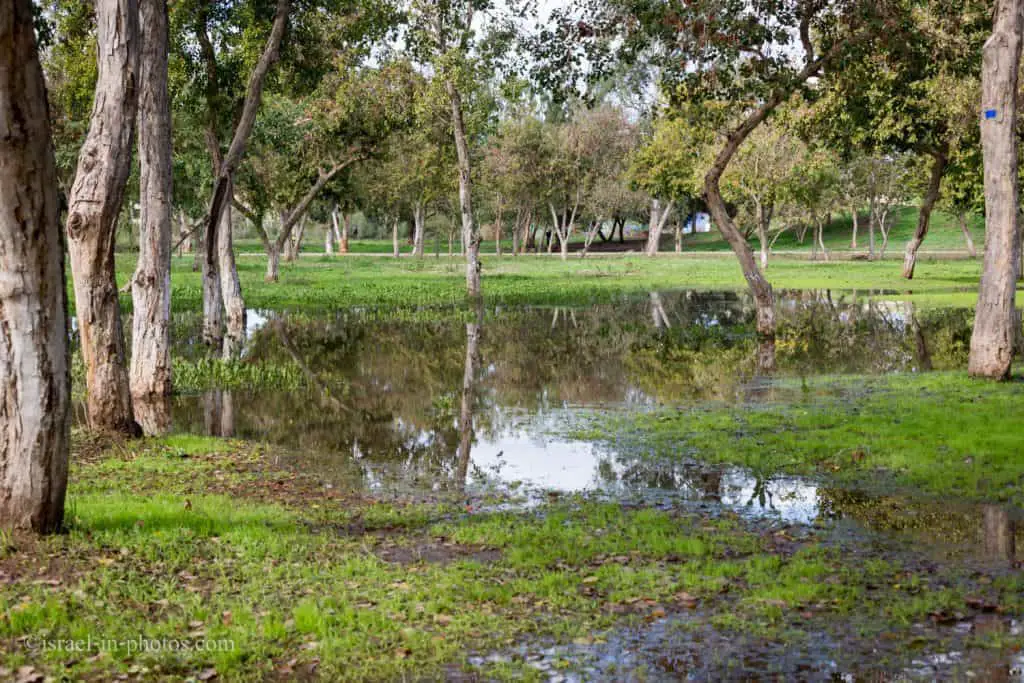 Rosh Tzipor Birdwatching Center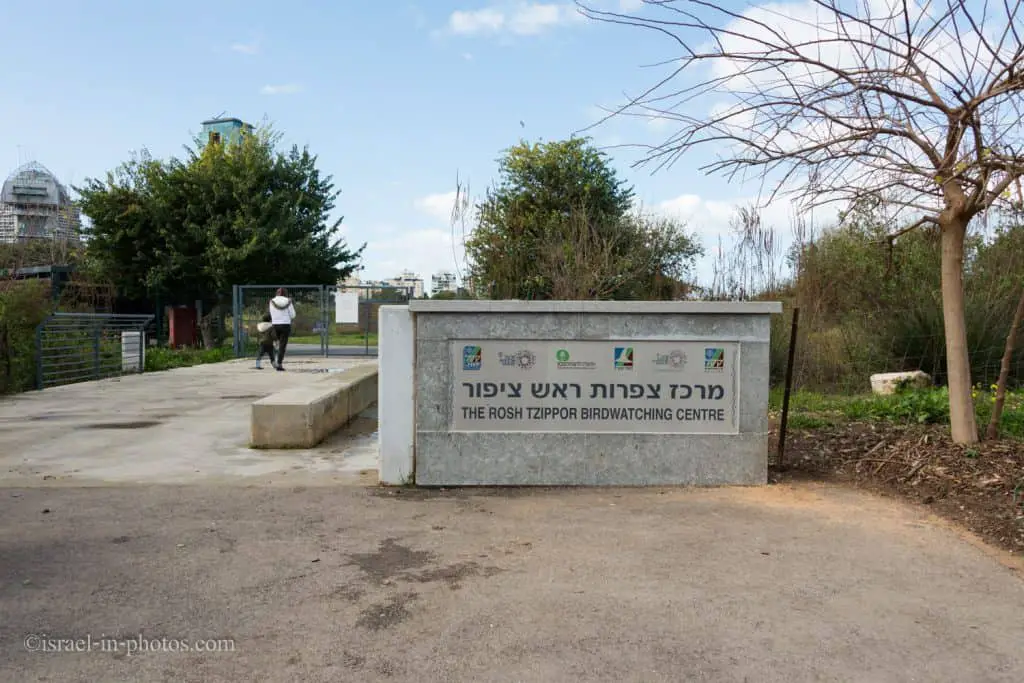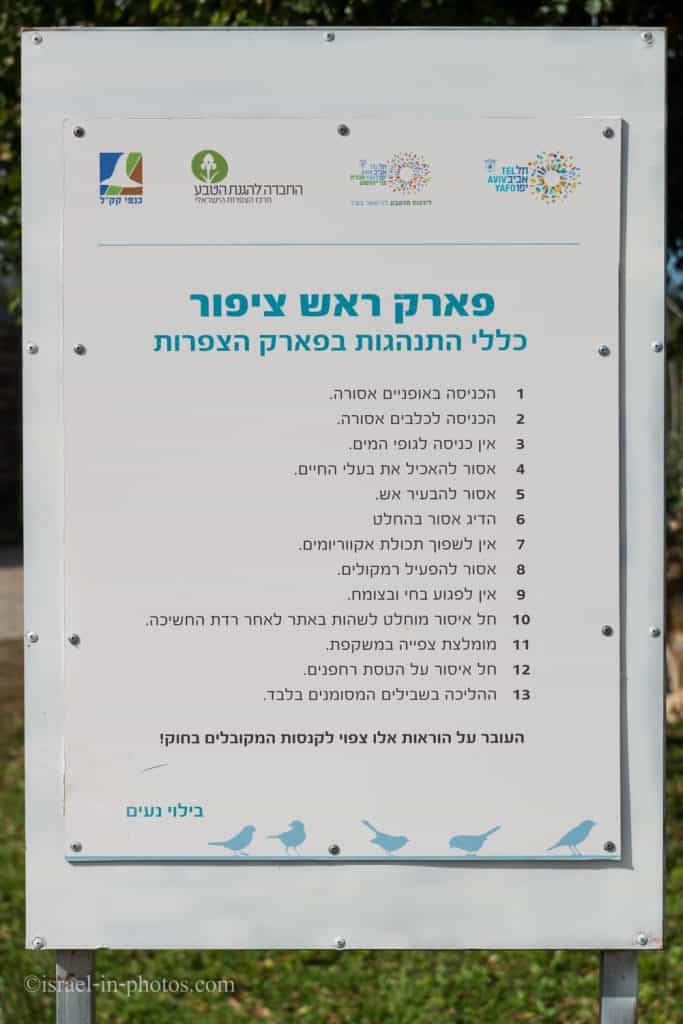 As you enter Rosh Tzipor, you will see that the trail splits to two. And each way leads to a viewpoint.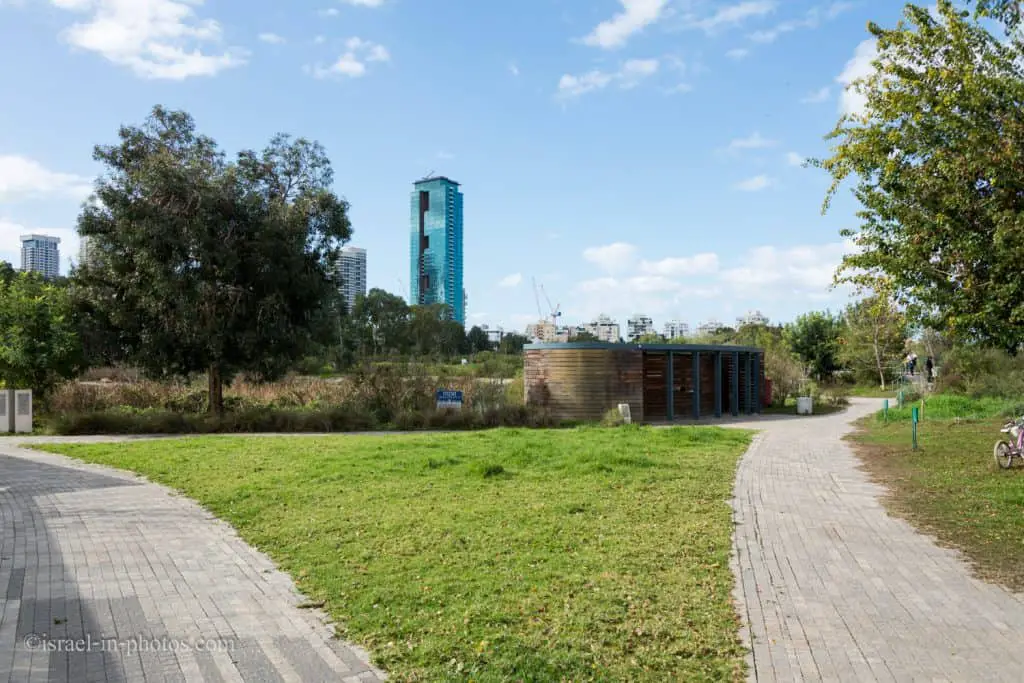 And inside the viewpoints, you can find information about animals in this park.
And here are several photos from the lookout located to the left of the entrance.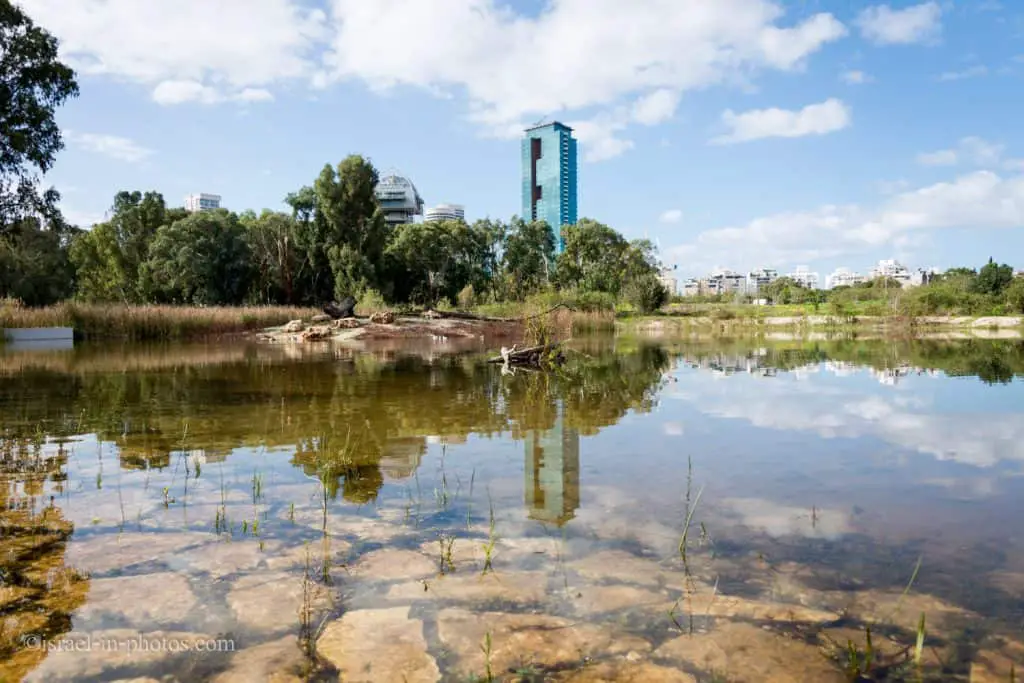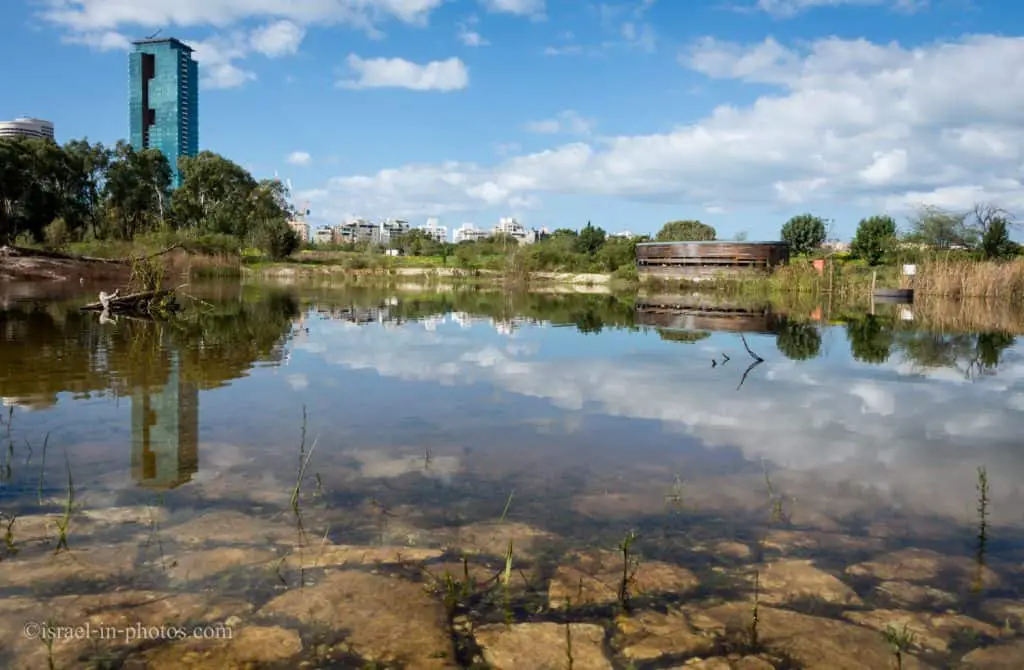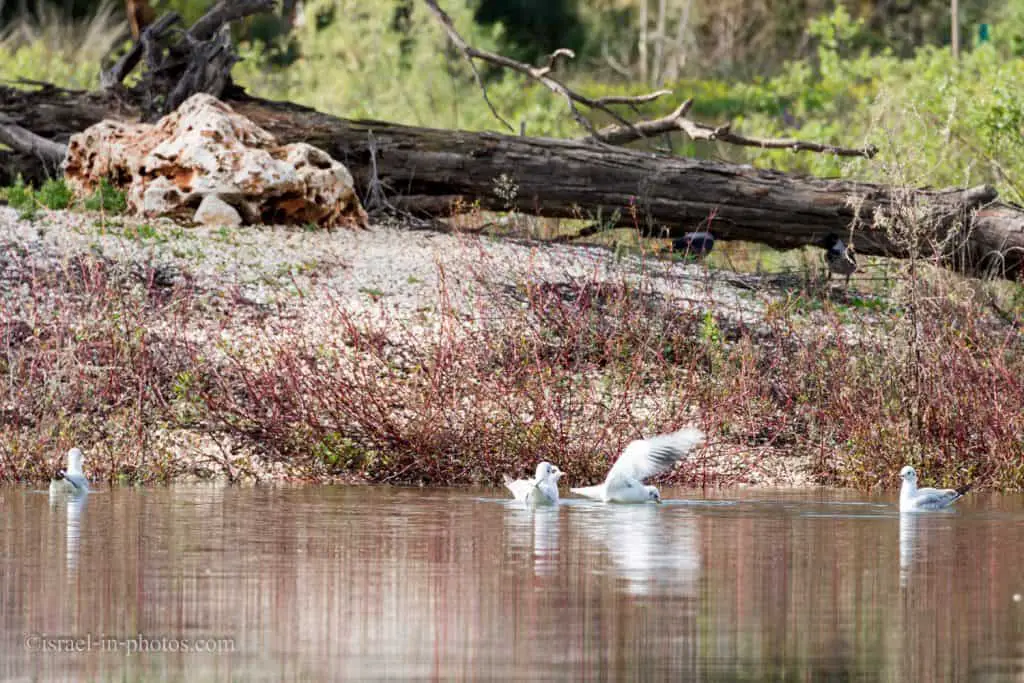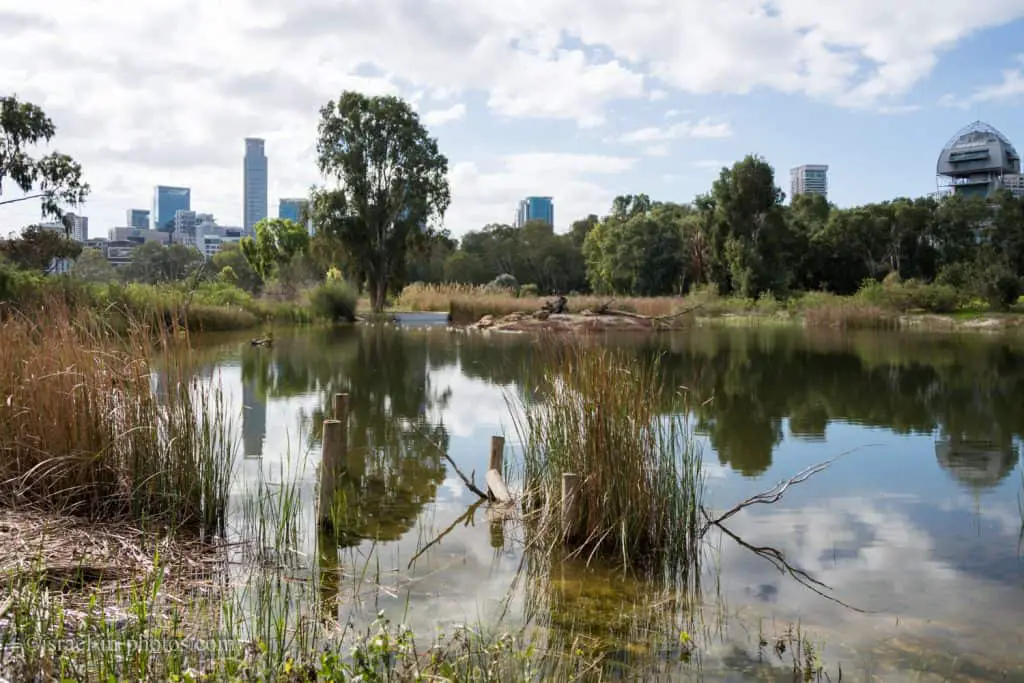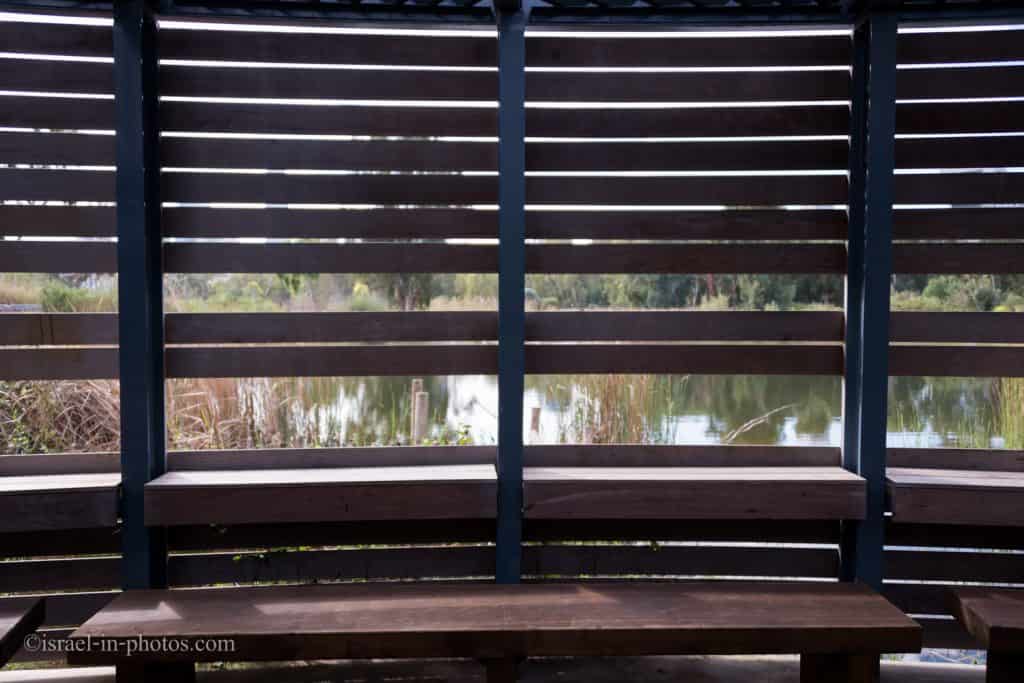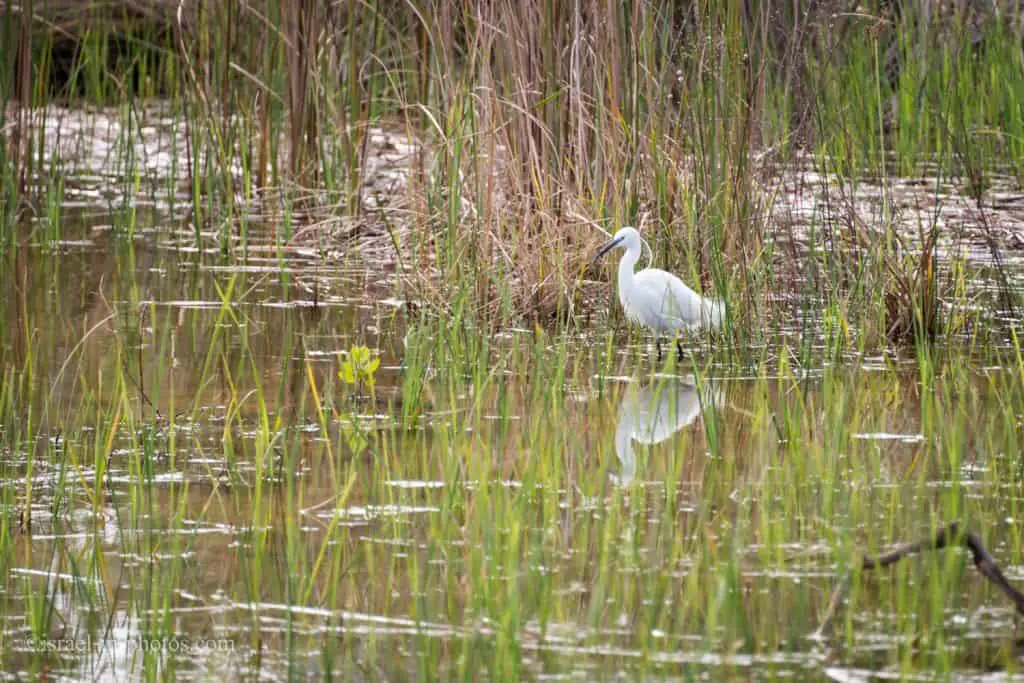 Rosh Tzipor is not a prominent place. And you can walk across it in less than five minutes. And we probably spent an hour there. But unfortunately, we did not see many birds in Rosh Tzipor. Thus we decided to take a walk in Ganei Yehoshua. And the first bird that we saw was the hoopoe.
Hoopoe – Israel's National Bird
In May 2008, in conjunction with the country's 60th anniversary, the hoopoe was chosen as Israel's national bird.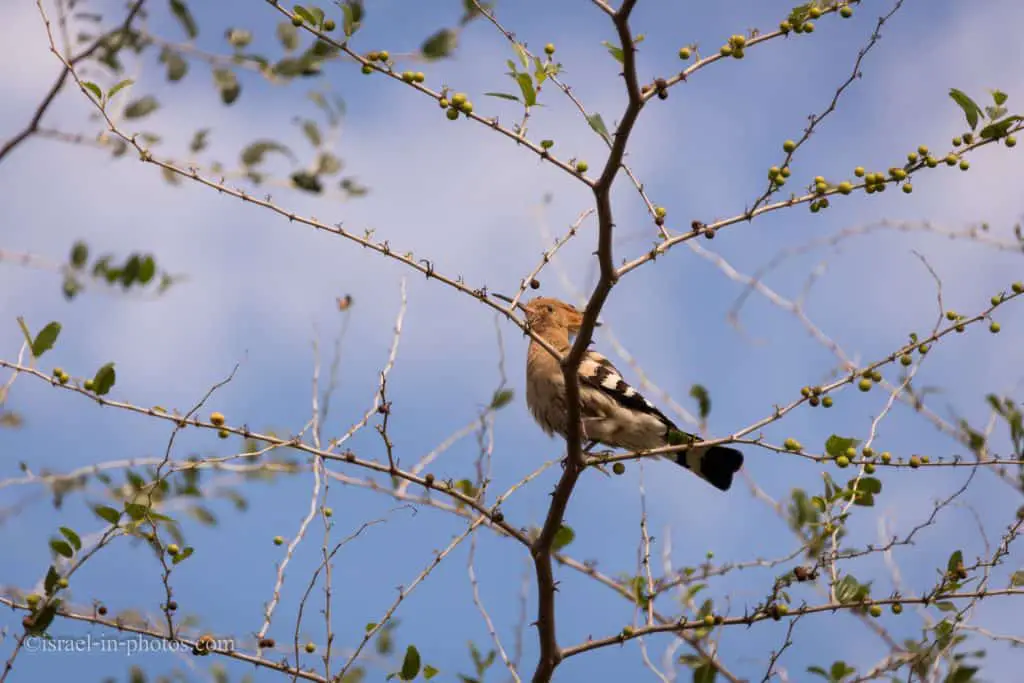 President Shimon Peres announced the Hoopoe as Israel's new national bird. The Hoopoe won an election held by the Society for the Protection of Nature in Israel, which concluded on Thursday after months of voting. 155,000 people participated in the nationwide election.  

The Hoopoe (Photo: Israel Fichman)The road to choosing Israel's national bird was long but entertaining. Last December, over 1,000 bird lovers participated in a seminar held at Tel Aviv University. They were asked to select 50 nominees for the title out of a long list of various candidates. That list was then narrowed down to the bulbul (Pycnonotidae), the red falcon, the goldfinch, the biblical vulture, the spur-winged plover, the honey-sucker, the warbler, the white-chested kingfisher, and the white barn owl.  

The Hoopoe raked in 35% of the votes nationwide and won first place in Ynet's election with 20% of the net-surfer vote. Peres commended the election and said that "today more than ever, we need green scenery, fresh air, and the beautiful, multi-colored birds that flock here." He added that "ornithology is one of the main assets of our small country." The president also remarked that 500 million birds pass through Israel's skies annually. "For such a small country, that's a world record," he concluded.  
Source: ynet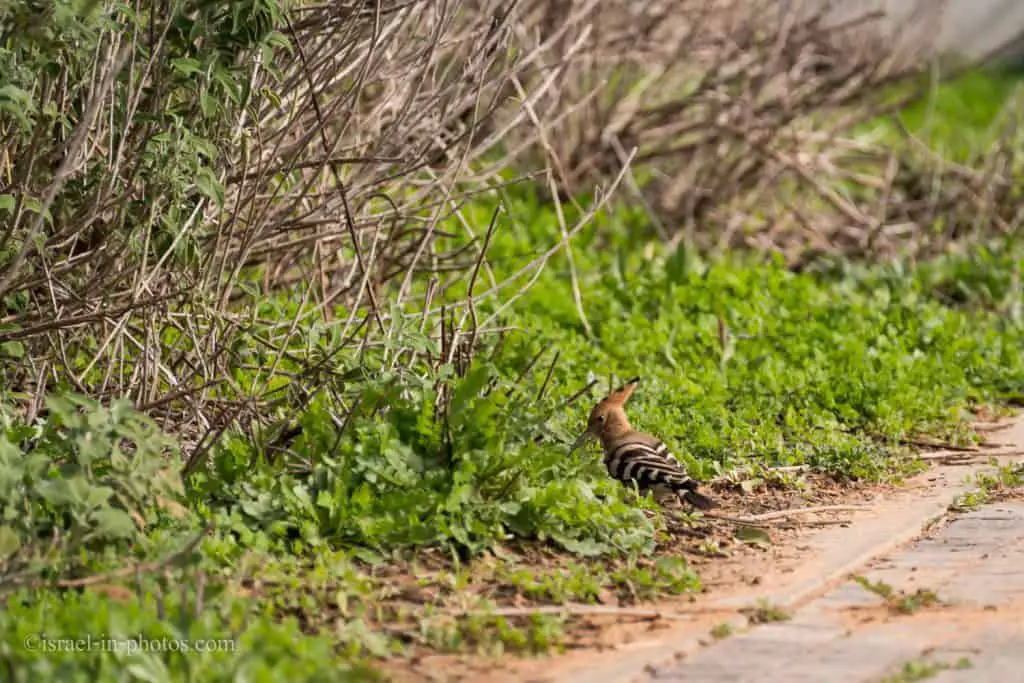 We headed to the nearby Palm viewpoint. From the top, you can see surrounding cities and Rosh Tzipor Forest.
Rosh Tzipor Forest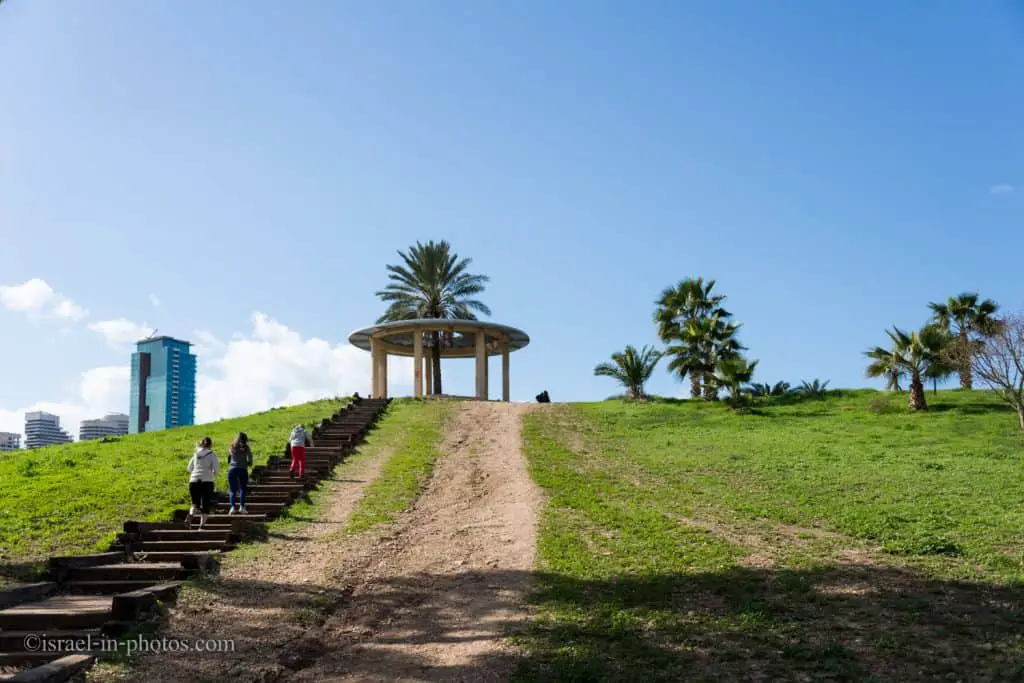 Rosh Tzipor Forest, which forms part of Ganei Yehoshua, extends over an area of about 500 dunams (approx. 125 acres) adjacent to the meeting point of the Yarkon and Ayalon rivers. The forest is planted mainly with eucalyptus and North Indian rosewood trees (Dalbergia sissoo). It takes its name from the fact that, when viewed on the map, this area has the shape of a bird's head; of course, now that a birdwatching center has been included on the site, the label is even more appropriate. 

KKL-JNF began to plant this forest in the 1950s. Work continued in the 1980s, and with time transformed the site into an urban woodland. Two circular 2km routes, one for pedestrians, the other for bicycles, and other non-motorized forms of transport, make their way through the forest. KKL-JNF has also provided a square for events, a lookout point, and an adventure park, for which Ganei Yehoshua has supplied playground equipment. Rosh Tzipor Forest is home to the Seven Mills (Sheva Tahanot) site, where the most westerly of the flour mills driven by the waters of the Yarkon River until 1936 was discovered. Seven pairs of millstones found inside one of the buildings belonging to the flour mill give the site its name. On the edge of the forest is Tel Gerisa (Napoleon's Hill), whose summit offers a magnificent view of the Gush Dan area.
Source: KKL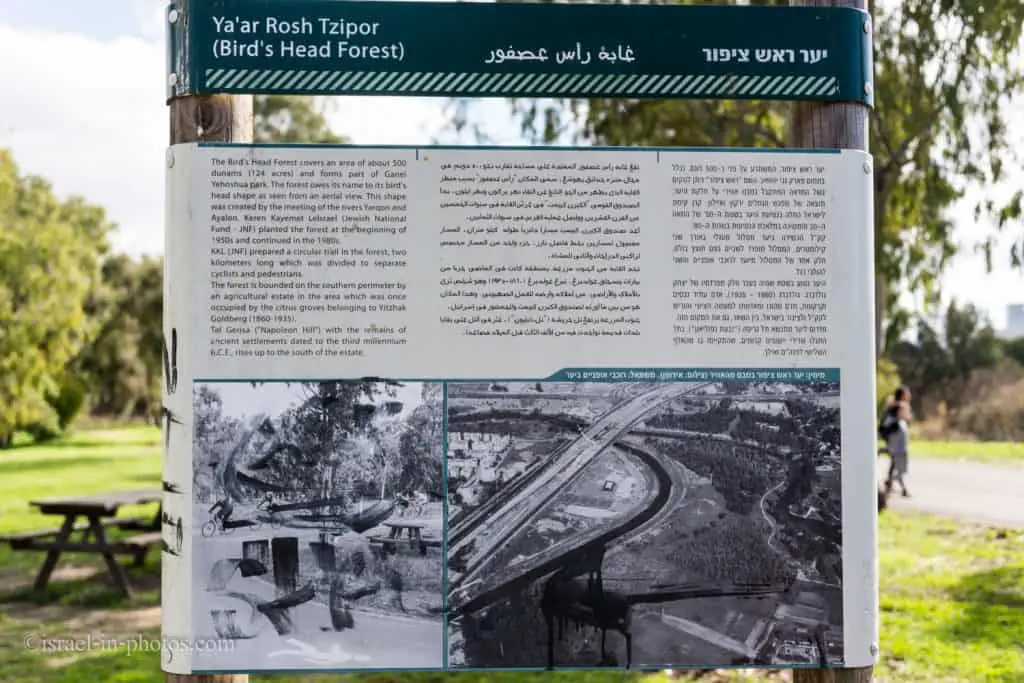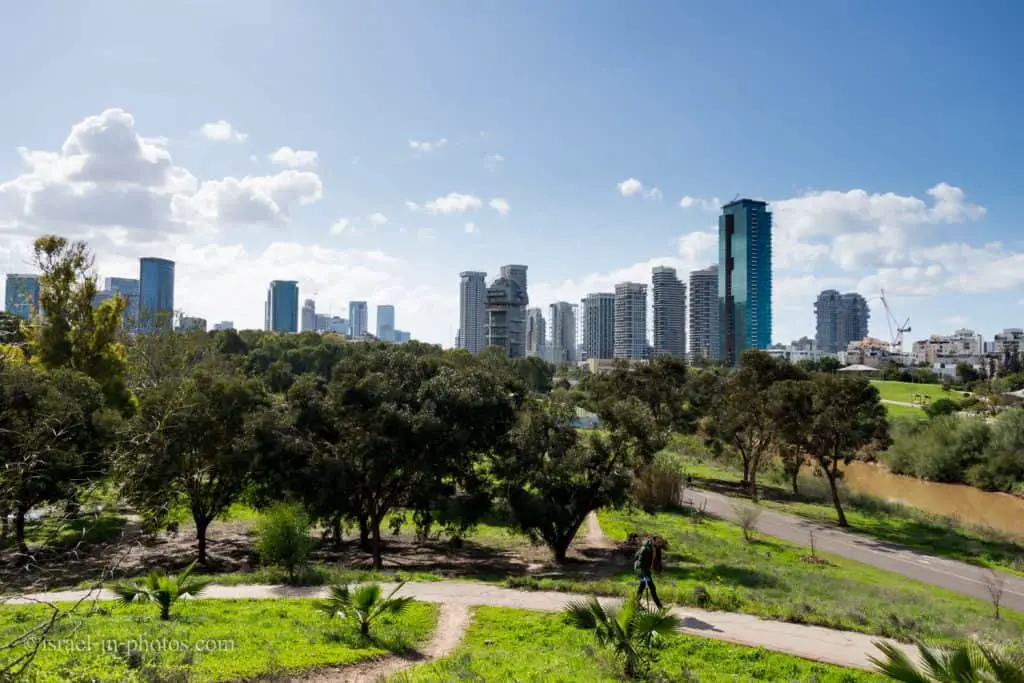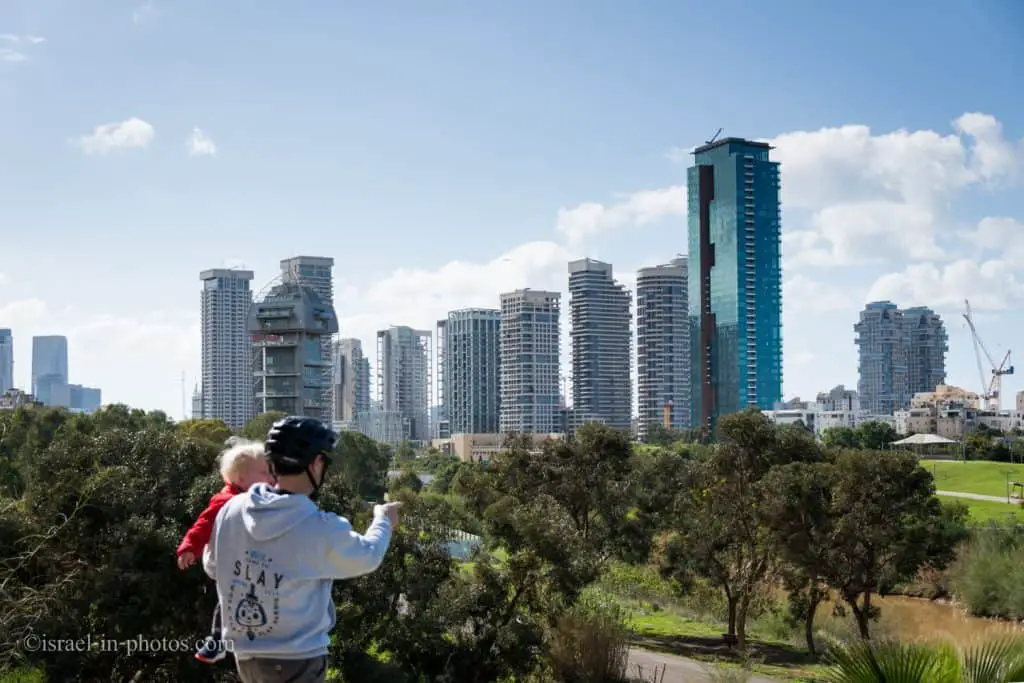 Since we wanted to make a circular trail, we headed to Bird Head Bridge near Ayalon highway.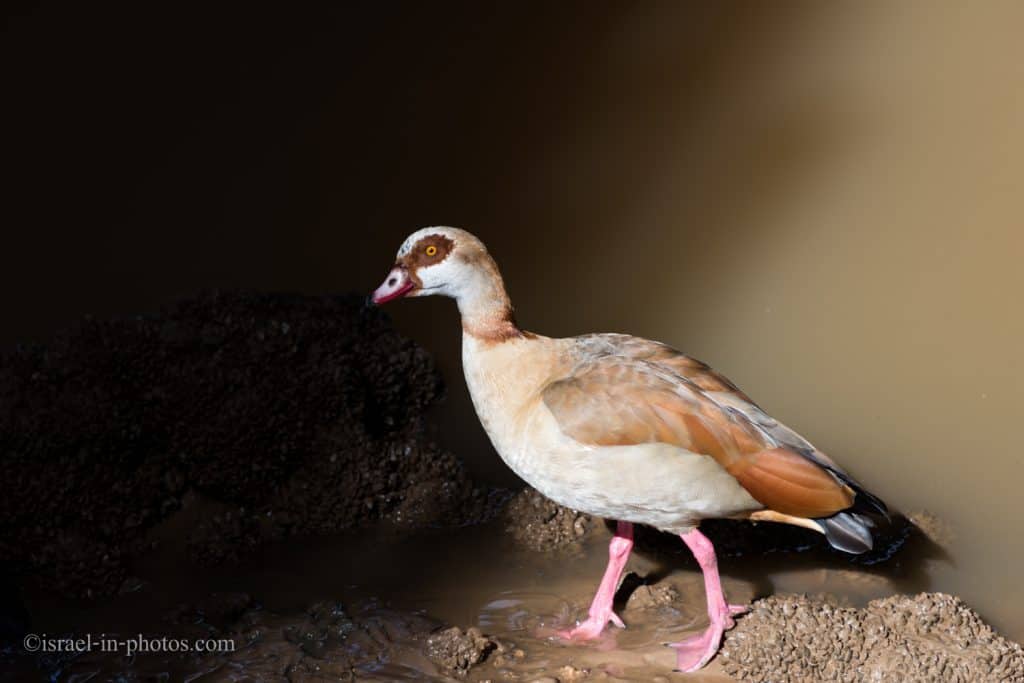 The plan was to cross to the other side of the Yarkon river at the Bird Head Bridge and cross back at Sheva Tahanot.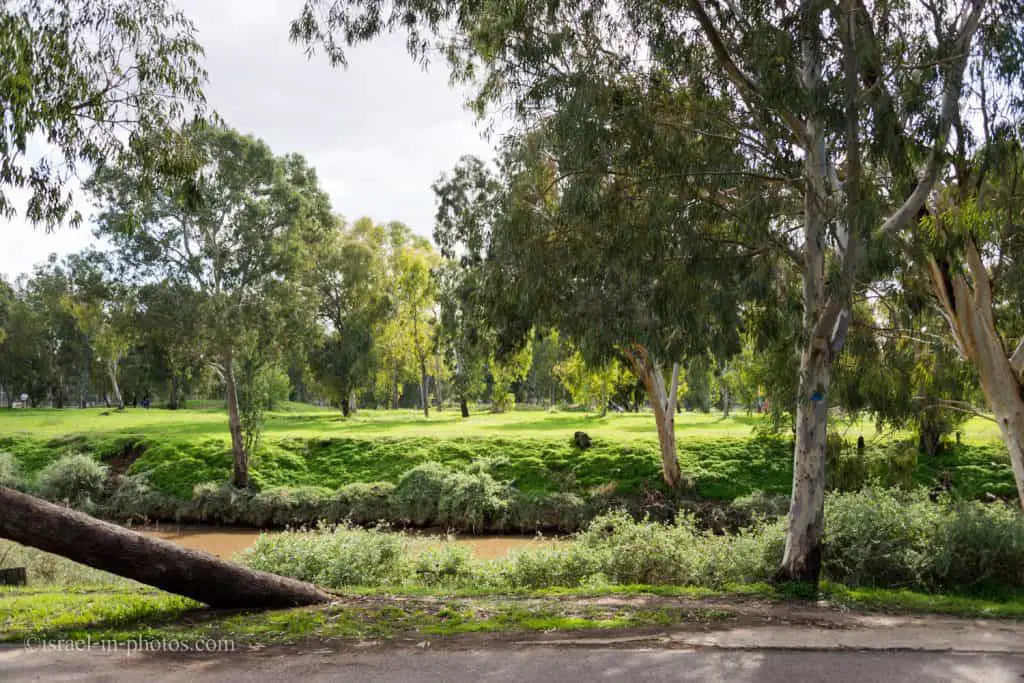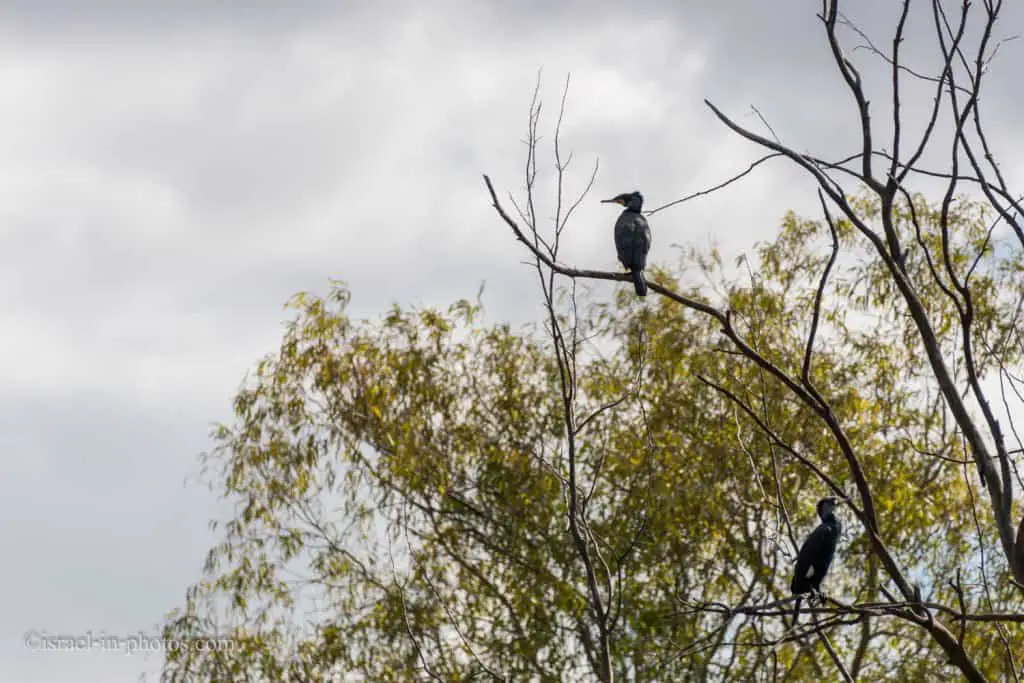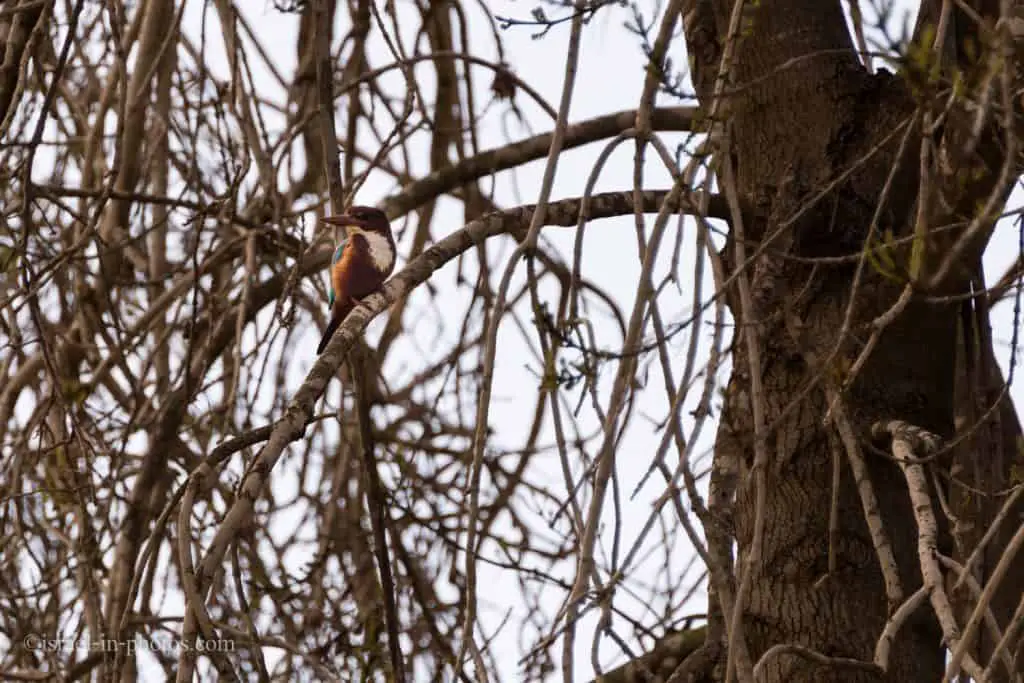 On the way, we passed through Park Lake and the nearby TLV Balloon.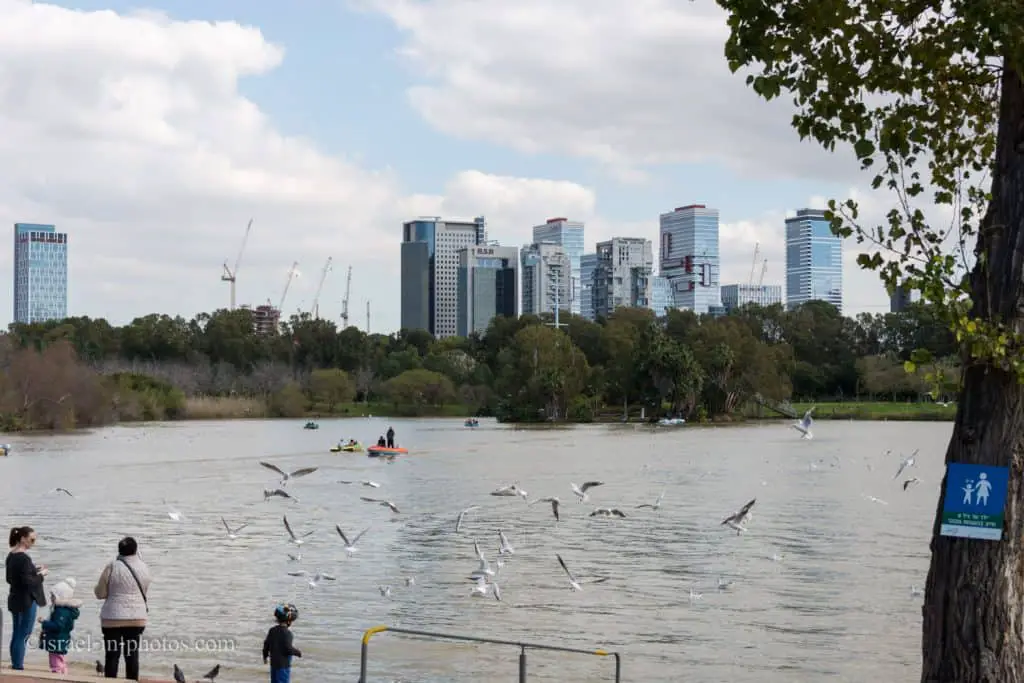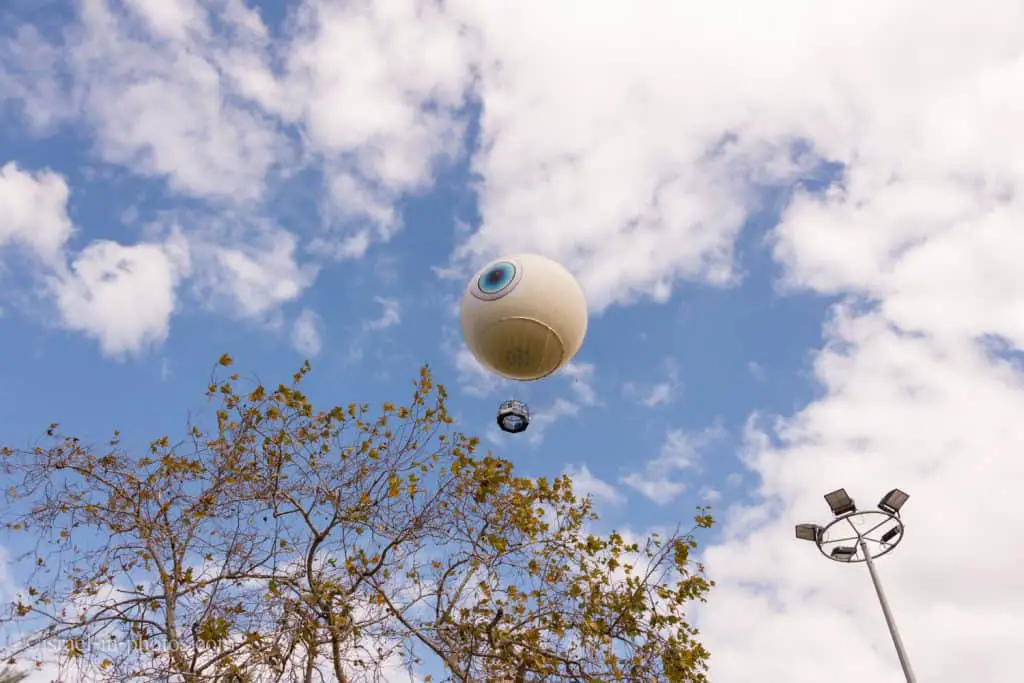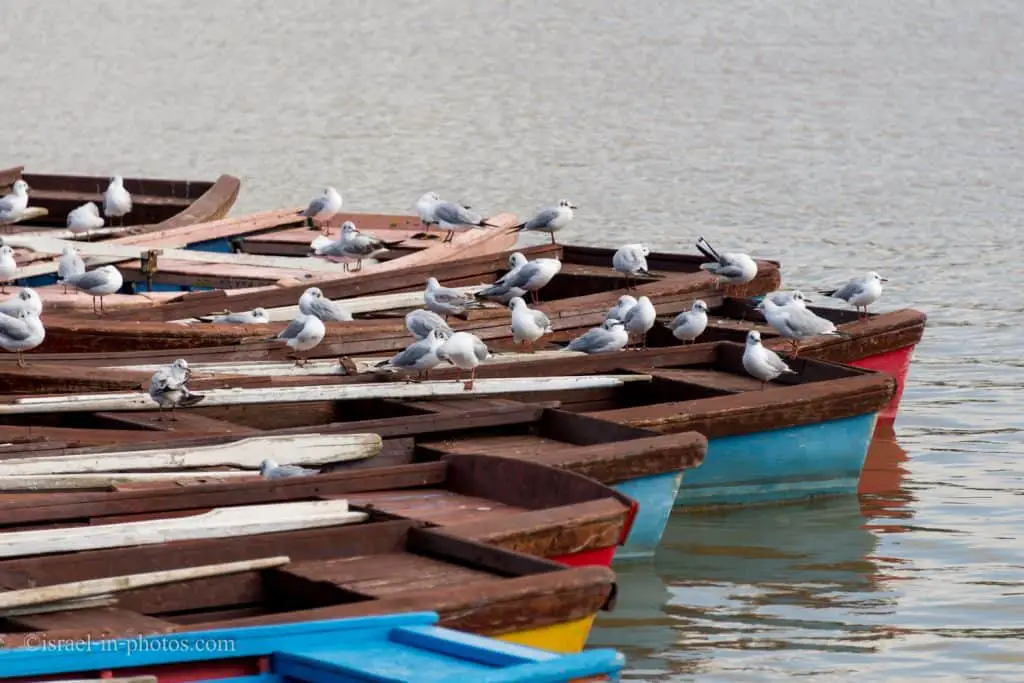 Our visit was during January, and when we reached Sheva Tahanot, we saw that the gates were closed. Sheva Tahanot was closed due to floods. Thus we had to retreat to Bird Head Bridge.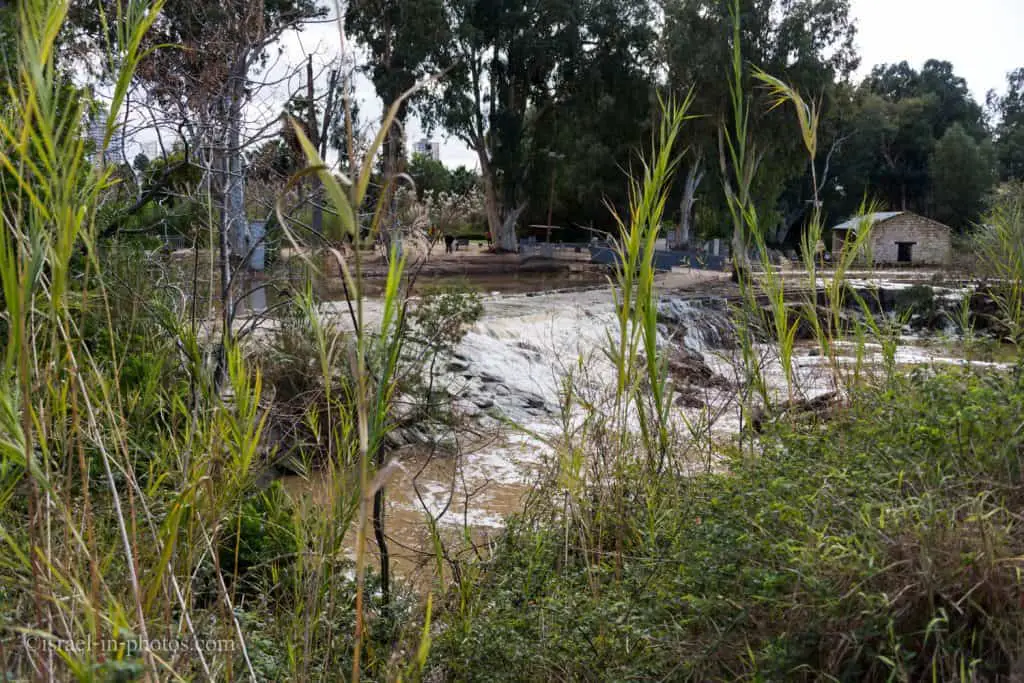 One last tip, when walking in Yarkon park, look above. You might be thinking it is a simple lamp post, but you never know who is sitting on top of it.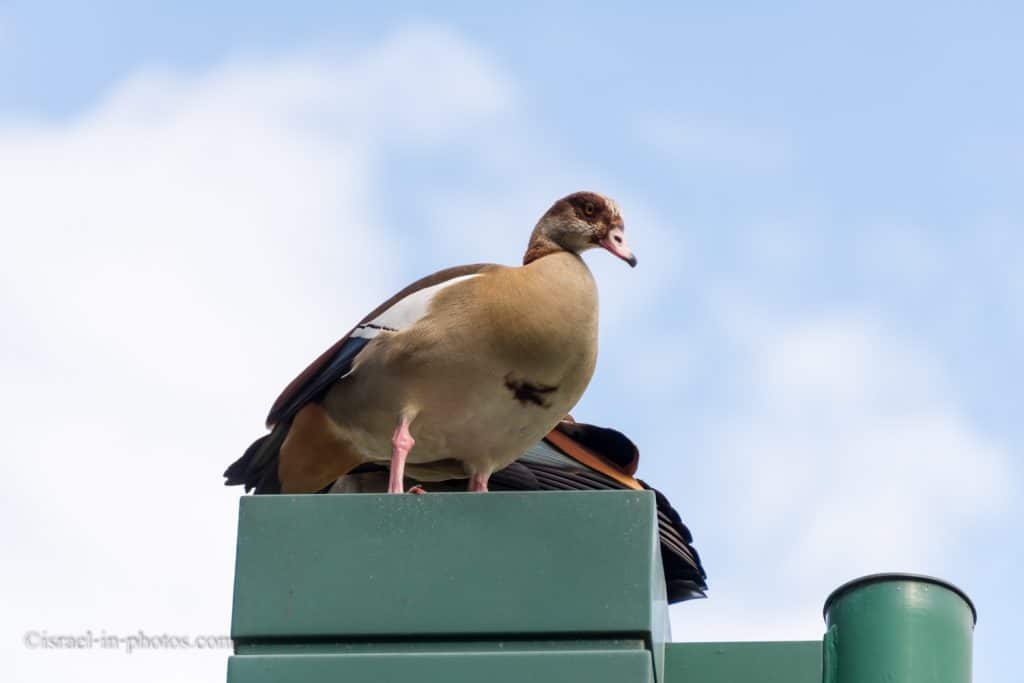 Summary
Rosh Tzipor Birdwatching Center is a lovely addition to Ganei Yehoshua park in Tel Aviv. And if you are planning a visit to Yarkon park, keep this place in mind.
Have you been to Rosh Tzipor Birdwatching Center? Tell us about your experience in the comments below.
That's all for today, and I will see you in future travels!
Stay Tuned!
For additional points of interest nearby, check out Tel Aviv.
Additional Resources
Here are several resources that I created to help travelers:
And if you have any questions then check out
Useful Information For Tourists To Israel
.  
Did not find what you were looking for? Leave a comment below, and I will do my best to answer your questions.