In 2017, near Alexander River in Hefer valley, Agamon Hefer was opened. It includes an artificial lake, paved trails, and several lookouts.
Update: since I saw pelicans near Maagan Michael and in Agamon Hula, we decided to visit Viker Lookout and Agamon Hefer. On 08.10.2021 we visited both places and there were no pelicans. We saw a small pack landing in a nearby closed pool, but it is still not the peak of the pelican migration.
---
Offers:
Map
Agamon Hefer is situated near Alexander river, not far from Ein Hahoresh. The easiest way to get there is by entering "Agamon Hefer" into Waze. Usually, Waze will take you to Hefer junction, and instead of turning to road #5720, you will drive in the opposite direction. After following a dirt road along Alexander river for 3.5 km, you will reach Agamon Hefer.
Note: on regular days, you can reach Agamon Hefer with any car. But after heavy rains, the dirt roads become muddy, and you can not get there even with off-road vehicles.
Interactive map of the area:
And here is a map of Agamon Hefer:
Note: see the trail section below for additional details about the path.
Entrance Fee
Free.
Parking
Free parking is available on site, near the entrance to Agamon Hefer.
Opening Hours
Agamon Hefer is located in an open area. There are no gates and no sign with opening hours. Thus, I thought that you could visit this place anytime. But after some research, I saw that the official Facebook page mentions the following opening hours: 07:00 – 18:00. And then, in one of the posts, they wrote: 08:00 – half hour before sunset.
Trail
The circular trail at Agamon Hefer goes around two ponds, and its length is about 2 km.
Here is an interactive map from israelhiking.osm.org.il, where the trail is marked:
A big part of the trail is a walkway with deck wood. And the rest is a dirt road. In any case, you can use baby strollers.
Restrooms
There are chemical restrooms near the first viewpoint. You can see them in the following photo:
Cycling
So far, we have talked about hiking. Another popular option for visiting Agamon Hefer is cycling. You can bring your bicycles or rent at HaOgen bicycle rental. And then you can cycle to Agamon Hefer or Turtle Bridge at Alexander River.
Contact Information
Email: agamon.hefer@gmail.com
Facebook page: https://www.facebook.com/AgamonHefer/
When to visit Agamon Hefer?
You can visit Agamon Hefer all year round. But if you want to maximize your visit and see birds, then you should:
Visit either early in the morning or towards sunset: these are the hours when the birds are most active.
Visit during the migration season (usually October – November and March – April). To know the exact dates check the relevant latest posts on Instagram.
But the mentioned rules do not guarantee success. One of my visits to Agamon Hefer was when I searched for Pelican Migration At Emek Hefer. And though at Viker lookout there were many pelicans, at Agamon Hefer there were none.
About
Alexander stream is one of the largest in the Sharon streams. It is about 32 km long. It drains a large area of ​​about 550 square km, and in winter, large quantities of water flow. The beginning of the stream is in the mountains of Samaria, between Mount Gerizim and Mount Eibel. It enters the Sharon between Kochav Yair and Taibeh and meets the Mediterranean between Mikhmoret and Beit Yanai.
In the past, the stream channel was narrow, and the rising water level and high groundwater formed large swamps in its vicinity that flooded large areas. The swamp areas were drained in the 1930s, at the beginning of the Hebrew settlement in the valley. In the 1960s, sections of the creek channel were widened to prevent winter floods.
Agmon Hefer is located in an agricultural area of ​​Kibbutz Ein HaHoresh near Nahal Alexander.
At Agamon Hefer
Agamon Hefer was opened in recent years, and it is similar to Agamon Hula. Meaning the muddy ground was turned into shallow pools. And dedicated walking trails were created on the shores of those ponds.
Here are the birds you might find at Agamon Hefer.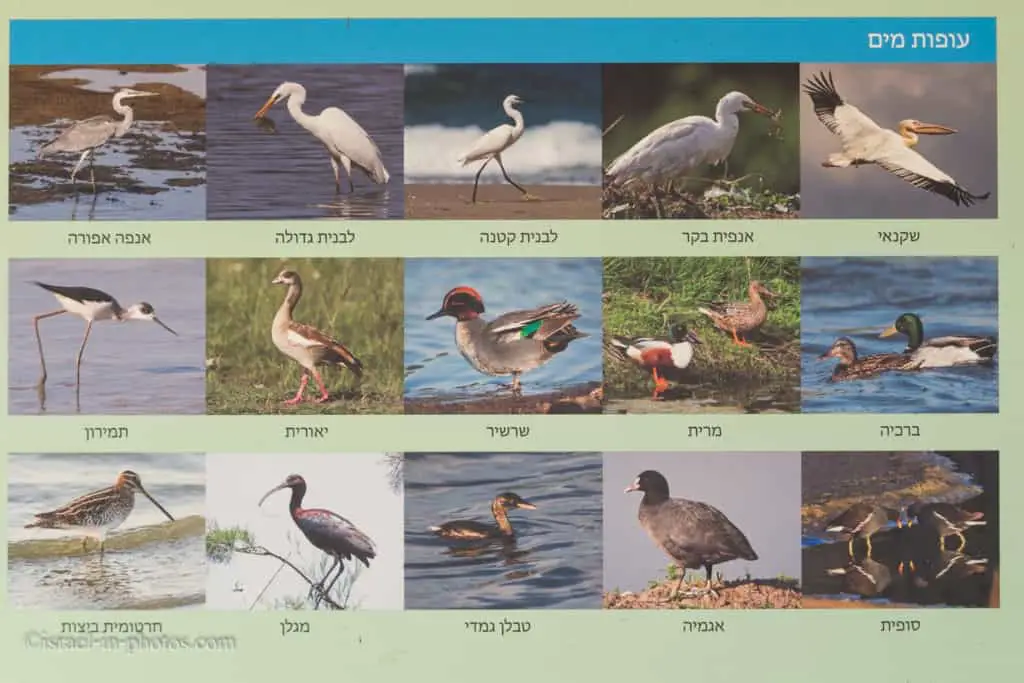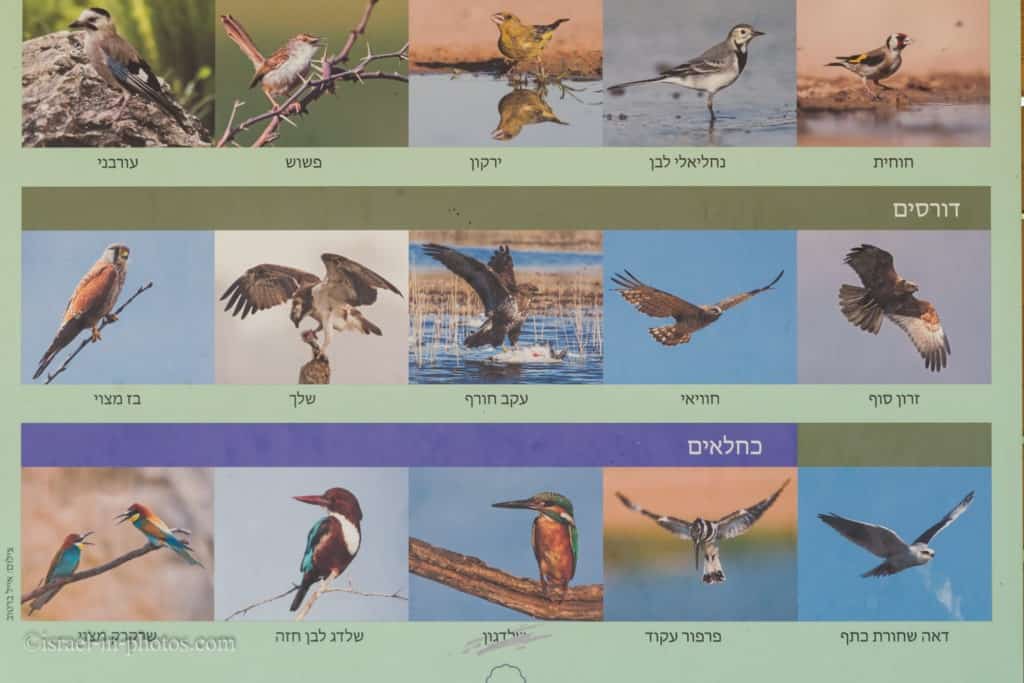 Along the trail, there are several lookouts.
One of the trails:
High viewpoint with Hedera power station at the background: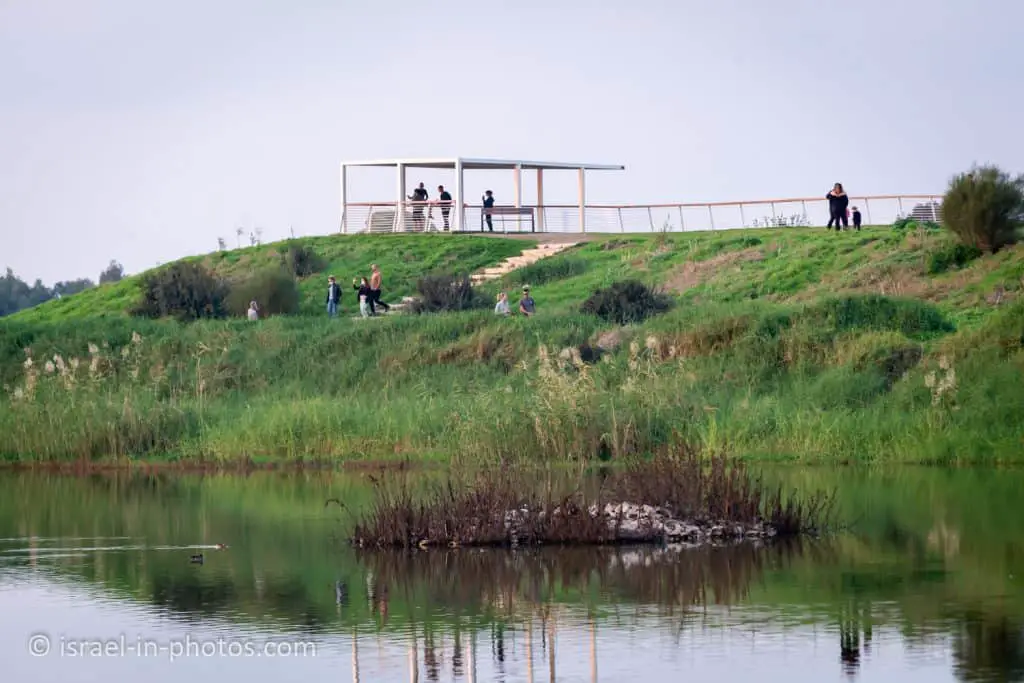 In recent years I visited Agamon Hefer several times. And I never saw any pelicans, despite there were many at the Viker lookout. There could be several reasons for it. First of all, this is a new place, and it might take time until birds stay here. But, I guess the main reason is people. At Viker, there is a fence around the pool. Here there is none. And though the signs ask to stay on the trails, many people walked along the water. Some released their dogs, and of course, this scared away all birds.
But, at more distant pools, you will find birds. Moreover, I saw many kingfishers there.
Agamon Hefer is a popular place, and during weekends there are many people. Thus, if you are planning a visit, and want to see wildlife, come early.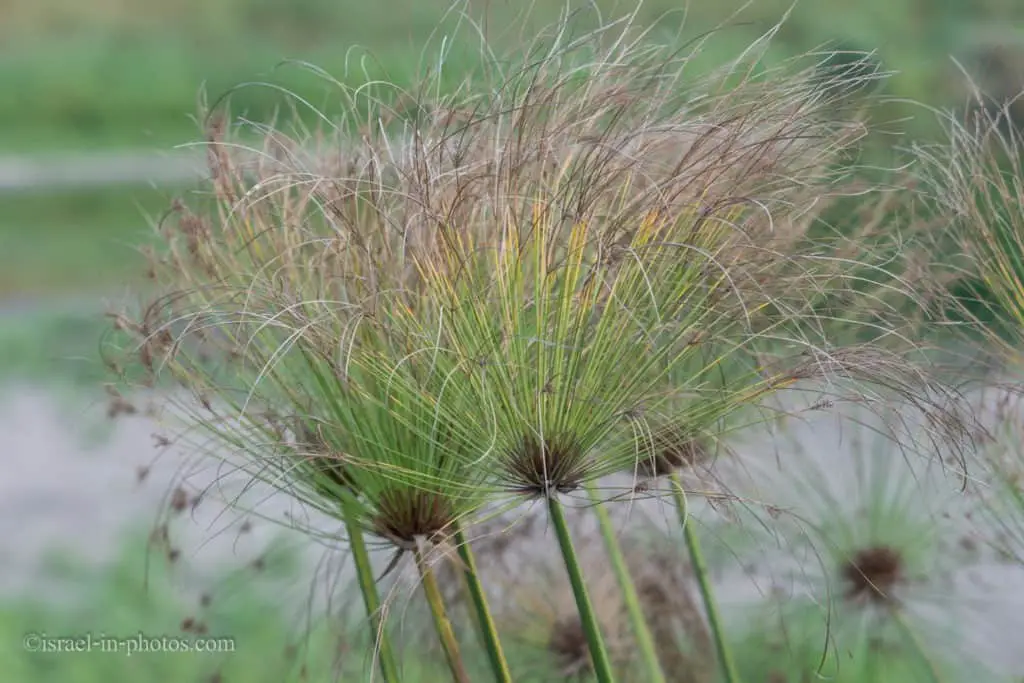 Agamon Hefer is not a big place. And a typical visit will take 1 – 2 hours.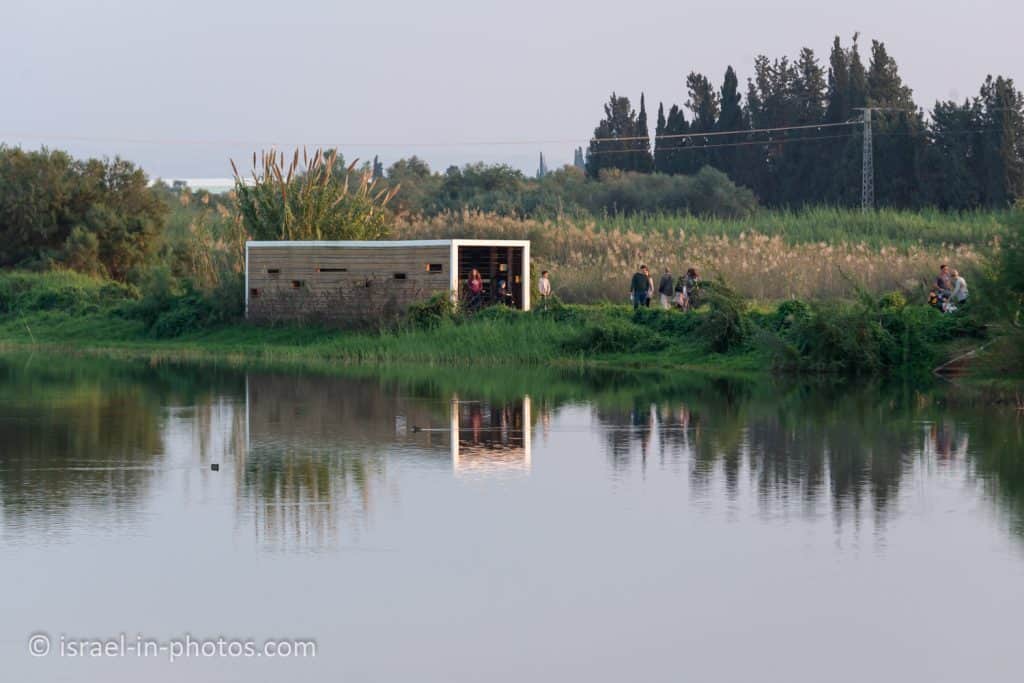 Similar Attractions
Along Alexander river, close to this place, you can find Viker Lookout. See more details at Pelican Migration At Emek Hefer. Also, nearby you can visit Turtle Bridge at Alexander River.
And if you love birds, see the birds category. There you can find information about Agamon Hula, Hula Nature Reserve, Rosh Tzipor Birdwatching Center, and many other places.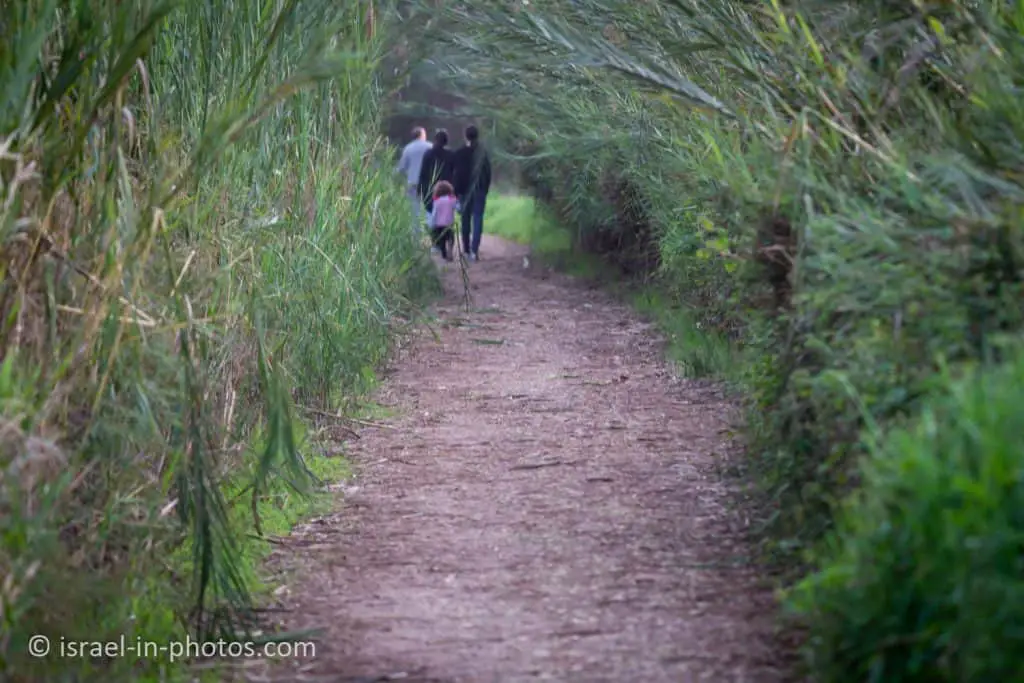 Summary
I have mixed feelings about Agamon Hefer. On one side, it is a lovely place that makes nature accessible (even with baby strollers). On the other side, so far, I never saw many birds during my visits to Agamon Hefer and never saw any pelicans. So I guess your impression will depend on your expectations and what you will see.
Have you ever visited Agamon Hefer? Tell us about your experience in the comments below.
That's all for today, and I'll see you in future travels!
Stay Tuned!
Additional Resources
Here are several resources that I created to help travelers:
And if you have any questions then check out
Useful Information For Tourists To Israel
.  
Did not find what you were looking for? Leave a comment below, and I will do my best to answer your questions.