Parrot Farm (official site) is a nice and a colorful attraction in Kfar Hess, at Sharon area.
Map of the area:

We have visited the parrot farm at Kfar Hess three times over the last decade and today I am going to tell about our impressions and show photos from our last visit.
Tip: you can find different coupons online as well as discounts through various credit card clubs. Thus, if you plan your visit in advance you can save up to 50%.
Additional Attractions At Parrot Farm
During our last visit, the entrance ticket, besides the visit at the farm, included one participation at three different attractions on site. These attractions were: one pony ride (additional ride tickets can be purchased at extra cost), preparing pita bread in the taboon, and participation at children creative corner (clay art corner).
In general, the parrot farm is not upkeeped too well. And in the additional attractions, you can see it as well. When we arrived children creative corner it was messy and there was nobody there. At the pita bread corner there was a teenager next to the taboon and as soon as we finished he took a break. Thus people who arrived while my daughter ate the pita with chocolate found nobody and could either try again later or pass. The pony ride is a joke. It lasts probably less than two minutes.
The team is tired and not too engaged. Thus do not expect to receive any explanations about the parrots.
So far I mentioned the bad things. So now let's talk about the good things.
The parrots
When entering the parrot farm you pass through the store and in front of you will see a room with free parrots. For many people, this is the main attraction. Beyond parrots that you can hold, there are small chicks and different explanatory stands (so maybe you will not receive explanations, but you can read and find out new things).
Chicks heated in a small cage:

This ara parrot wanted to seat on somebody. So I gave him my hand and he climbed my shoulder. The problem is that after about ten minutes I wanted to move on, but the ara parrot liked his new location and did not want to get off. After several minutes we were able to get him back to the stand. And when I came closer to photograph him, he raised one leg signaling that he prefers being on my shoulder. That's why in this shot he is standing on one leg.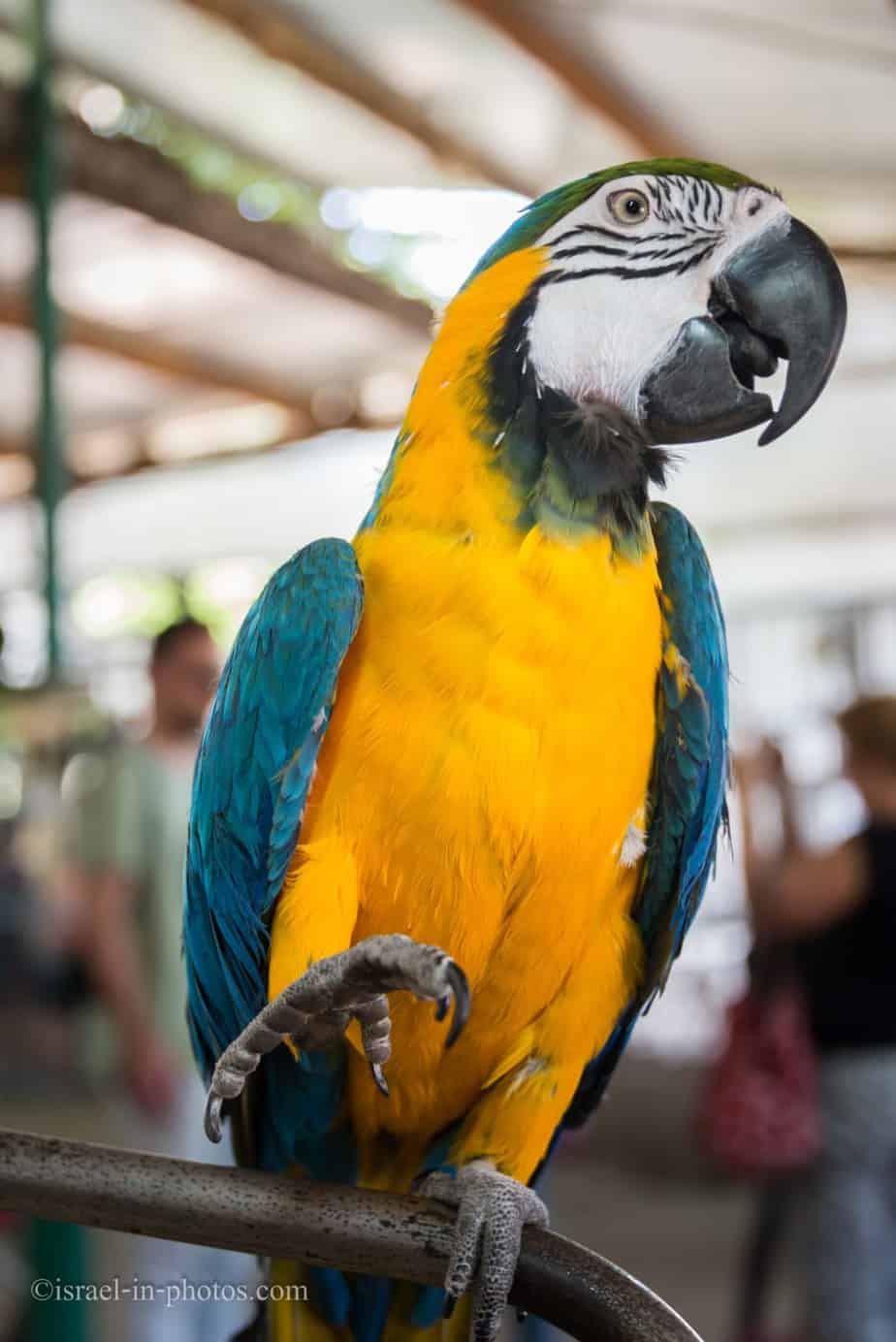 Another nice idea that I have not seen previously is a row of cages with birdhouses where the back wall is transparent. Here you can see one of such houses and you can see several eggs and one baby parrot.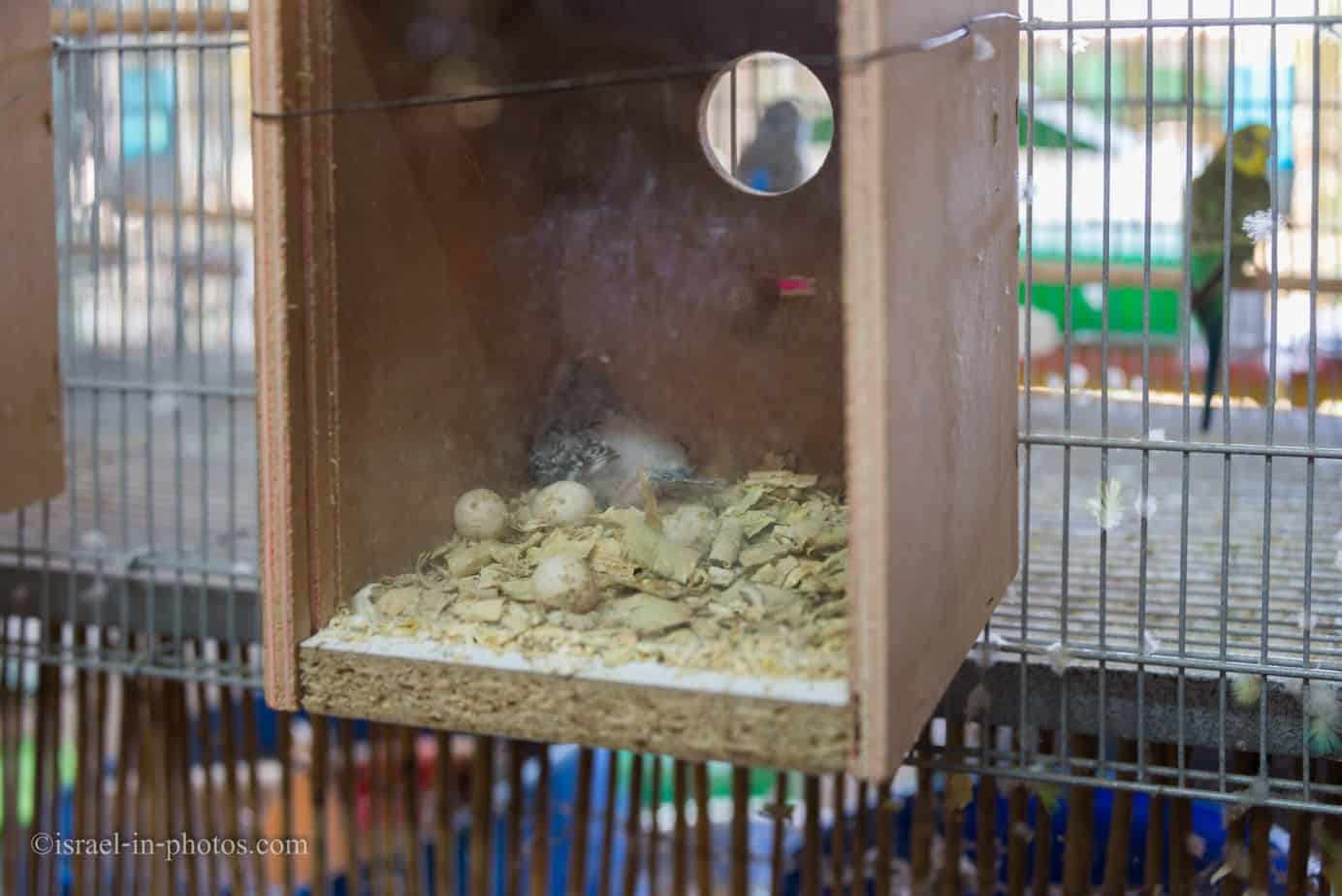 Behind the transparent back wall, there is another regular wooden wall which is kept closed at all times, except for a short glimpse. So this is how it looks: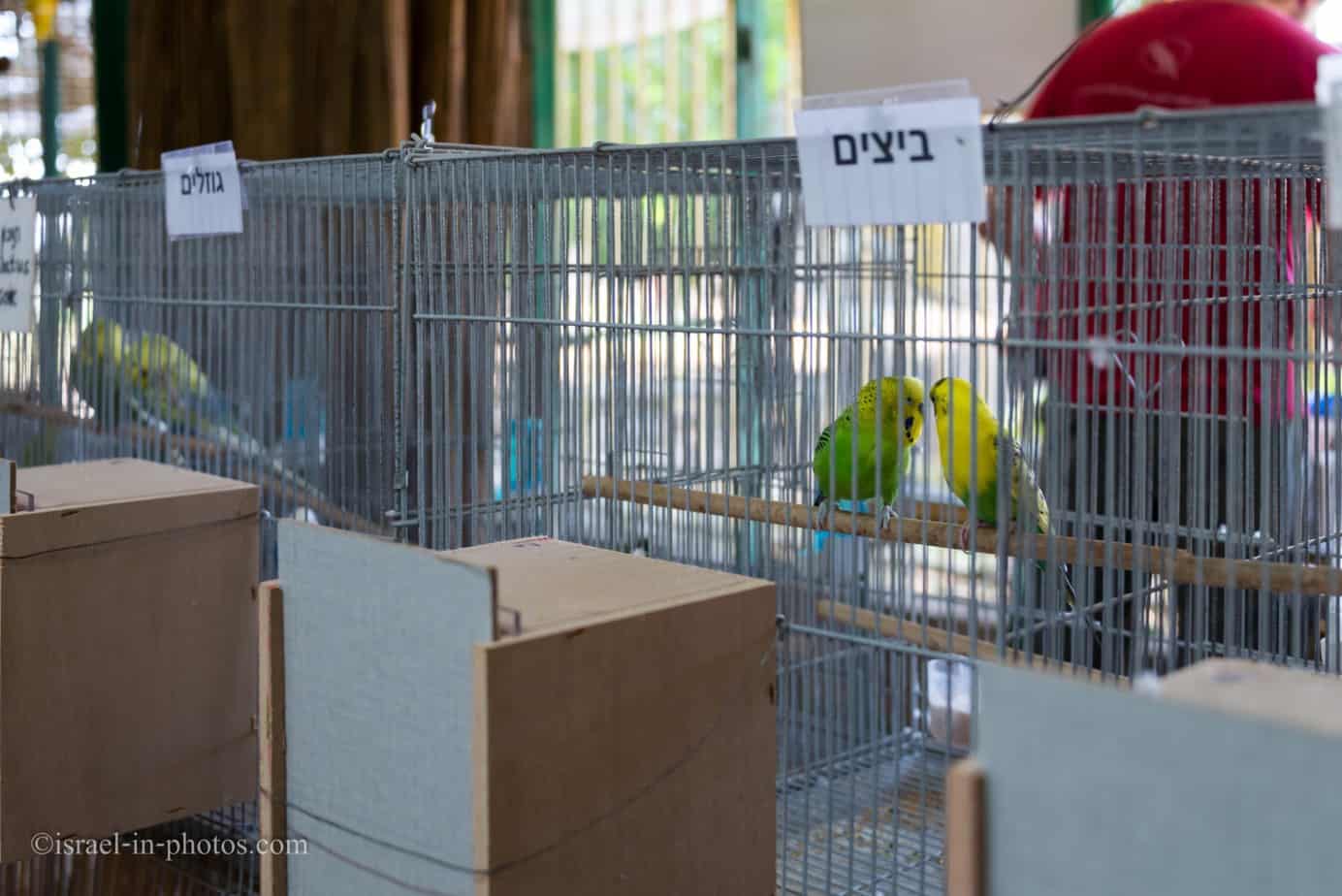 You can also buy parrots there. All these parrots were for sale. But before buying a parrot I would recommend reading the Parrot Story we were told during our visit to Safari Ramat Gan.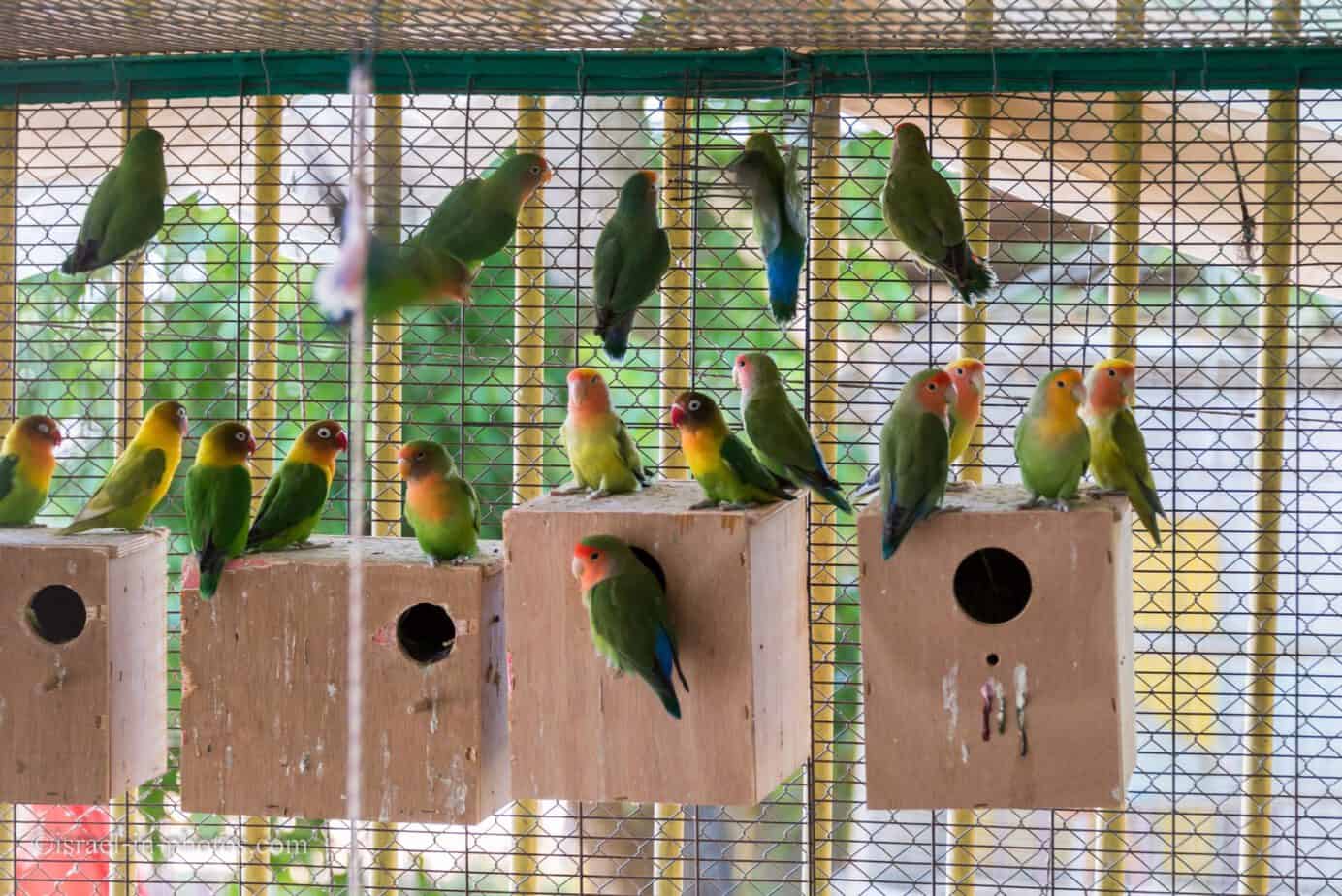 This cockatoo was less friendly. He looked sleepy and did not want to climb anybody. I can relate to that 😉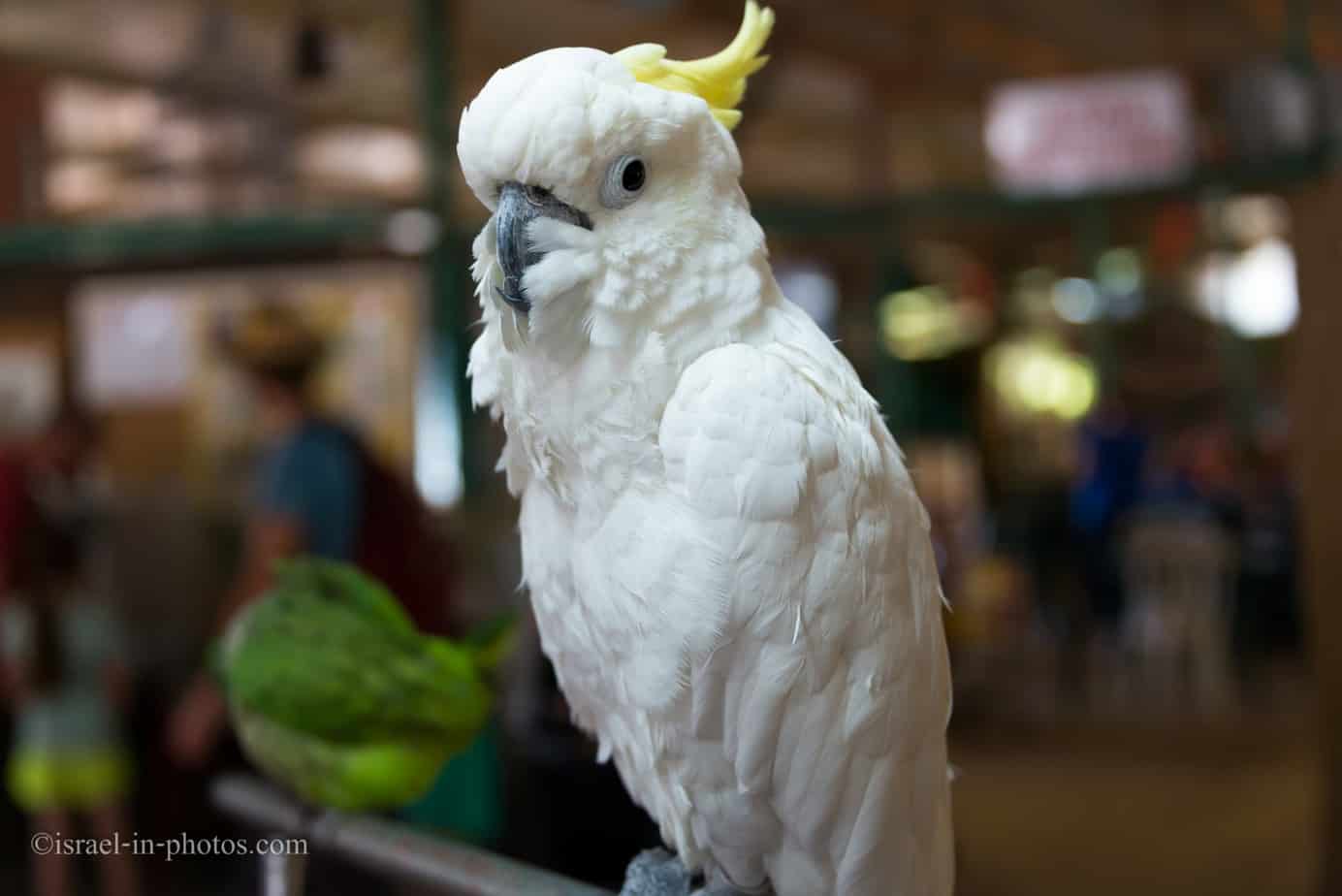 A poster that demonstrates different egg sizes:

Farm Animals
There are also different farm animals that you can feed. There are plenty of lettuce and we fed goats, sheeps, and other farm animals.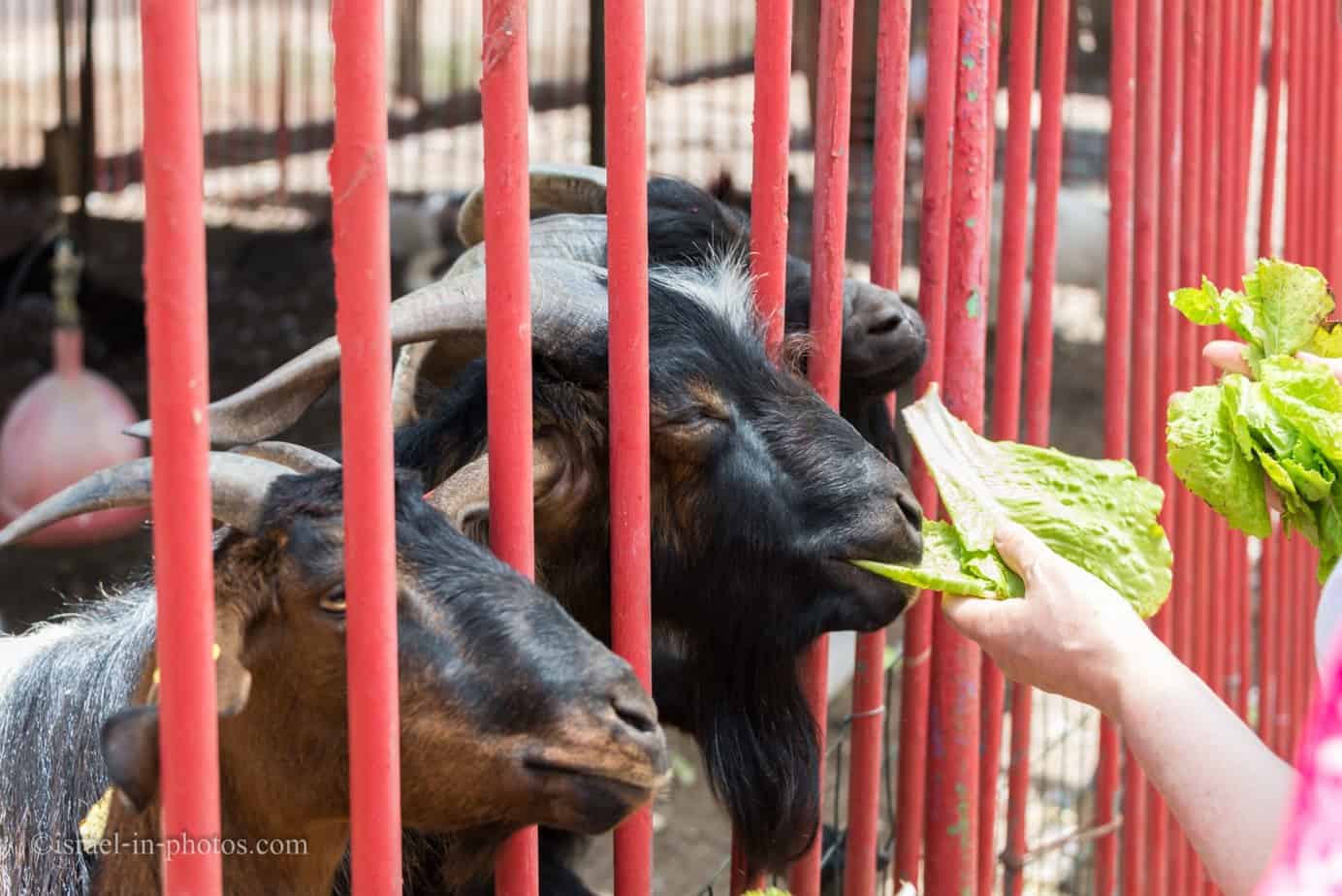 The variety of parrots is quite big. Besides the initial room with free parrots, there is another big one in the end.


An overview of the back room with the cages of different parrots.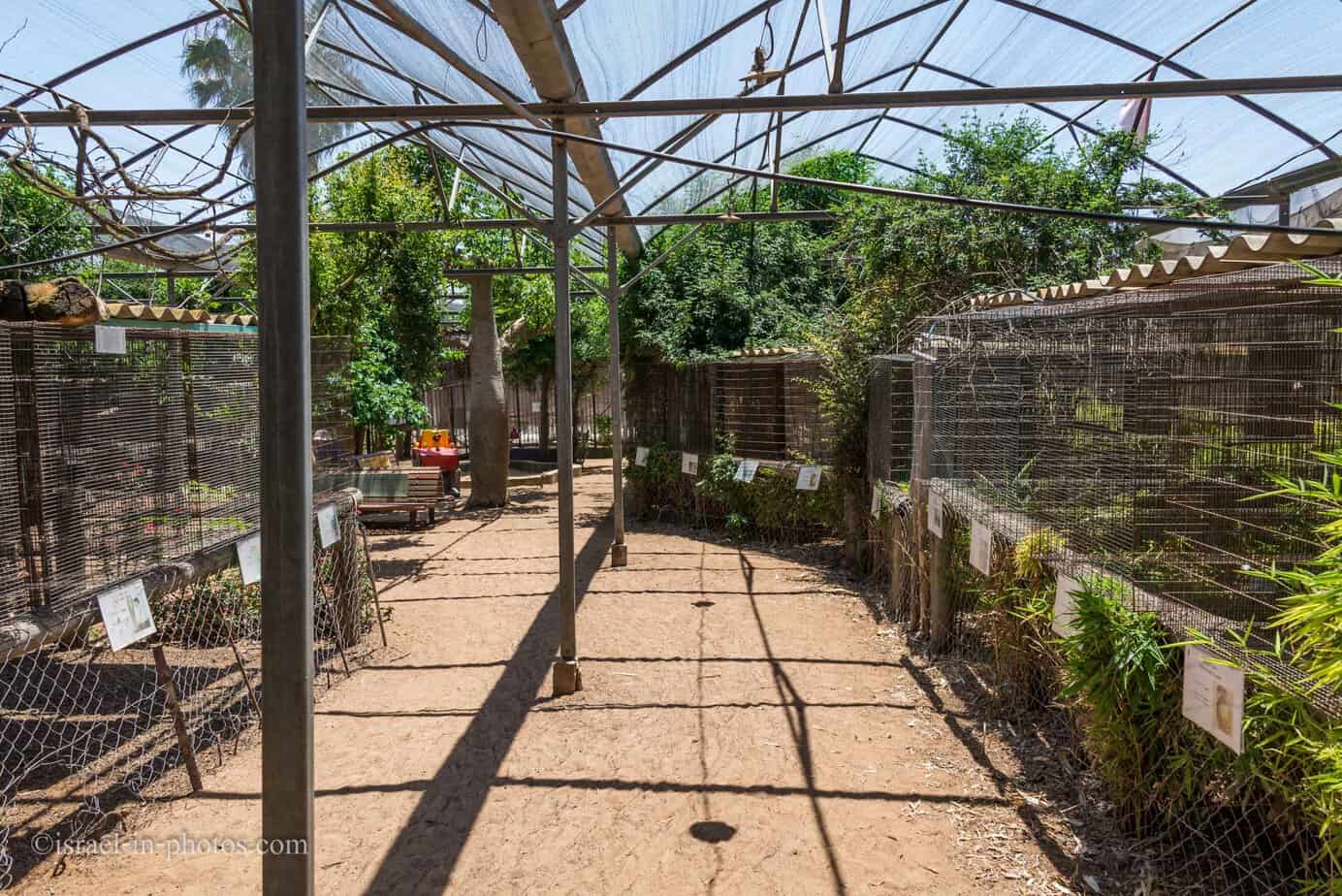 Our pita bread in taboon.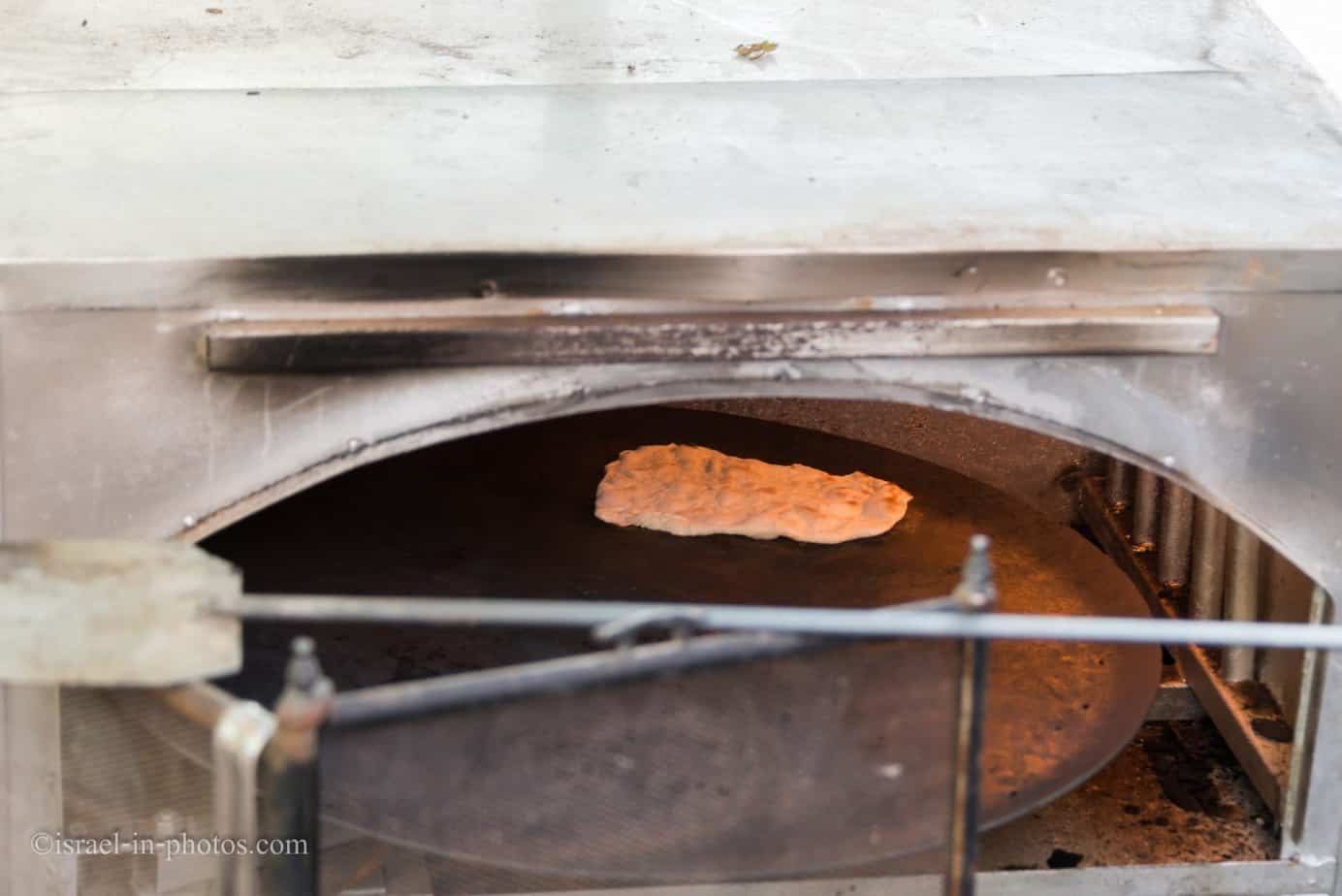 Summary
Our visit lasted about two hours and as I mentioned the downsides are tidiness and lack of enthusiasm from the team. But in general, children enjoy this attraction. Let them pet a parrot, feed some farm animals, and participate in an art corner and they are happy. I asked my daughter and she enjoyed the visit.
I would not recommend coming specially to parrot farm from further away, but if you live closeby than it can be a nice attraction.
Also, Parrot Farm is suitable for smaller children, but probably will be boring for teenagers (unless they love parrots).
Have you ever visited the parrot farm? How was it? Let us know in the comments below.
That's all for today and I'll see you in future travels!
Stay Tuned!
To find more about animals in Israel visit birds category and animals category.