It is not the first time I am visiting Ein Afek Nature Reserve. But this time, it was different since we attended the Bird Ringing event.
Notes:
But let's start at the beginning. We arrived early and had time before the bird ringing session, thus decided to take a stroll.
Stroll at Ein Afek
I always shoot the olive trees at the entrance 🙂

The Afek springs: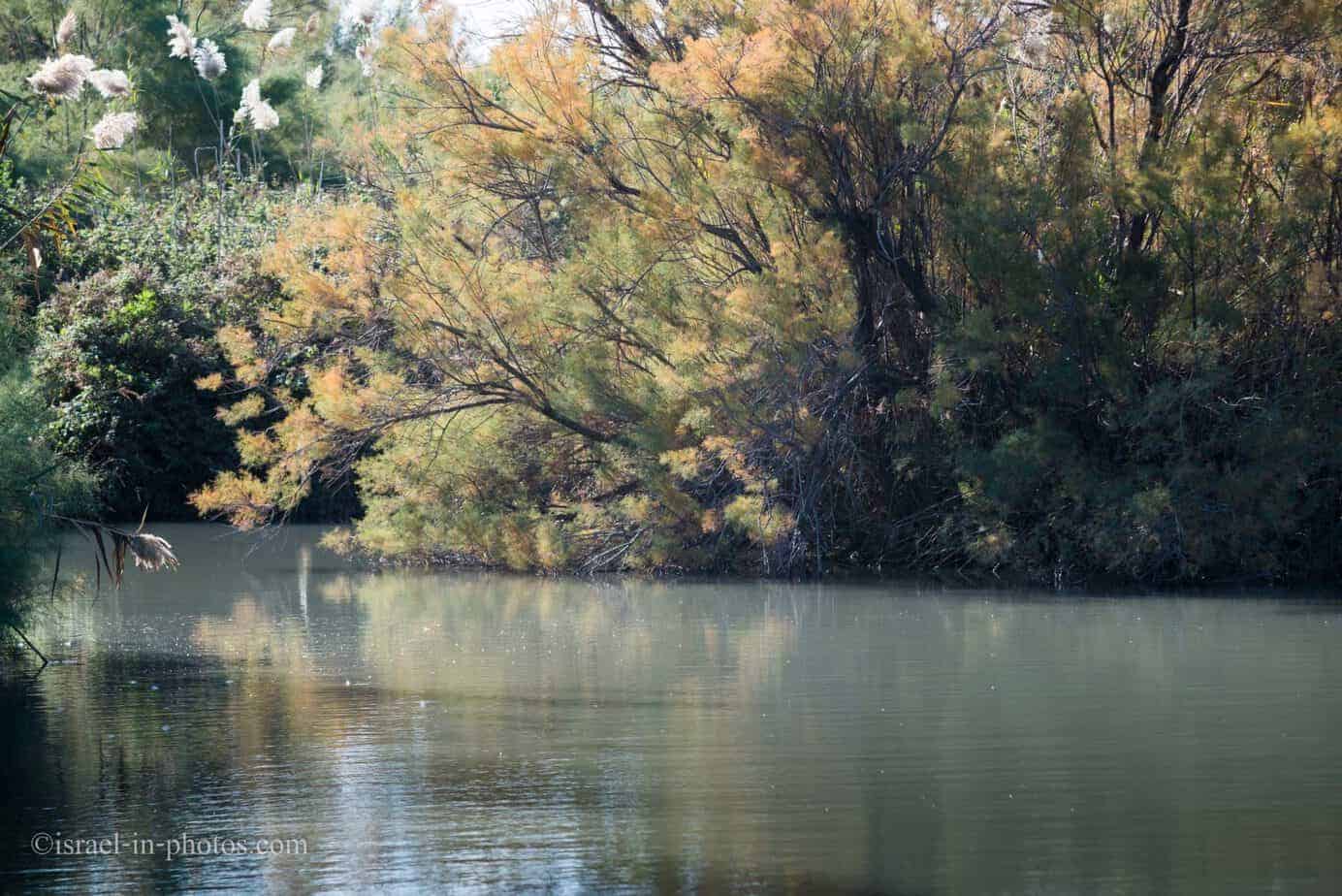 That famous wooden bridge (about 300 meters long):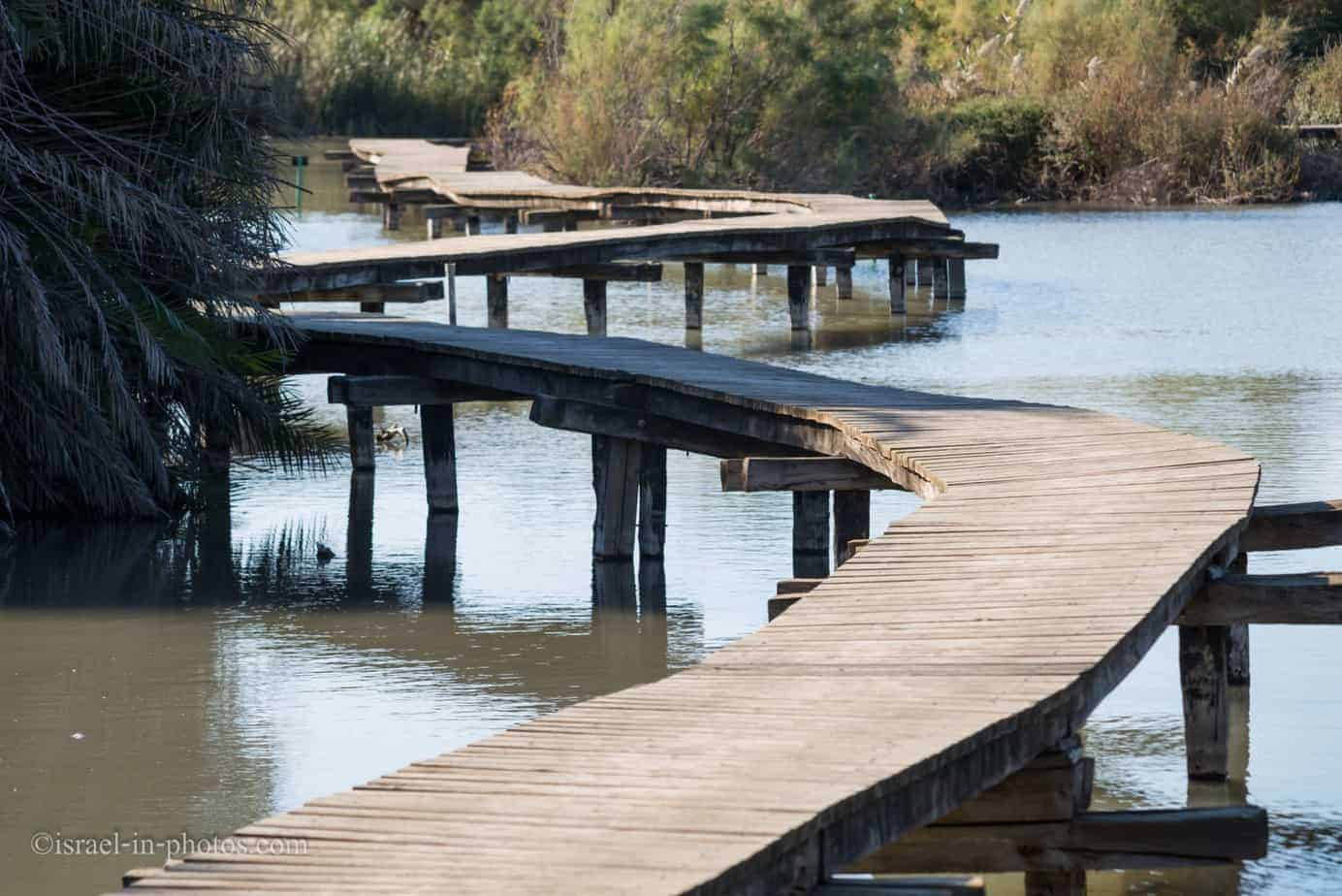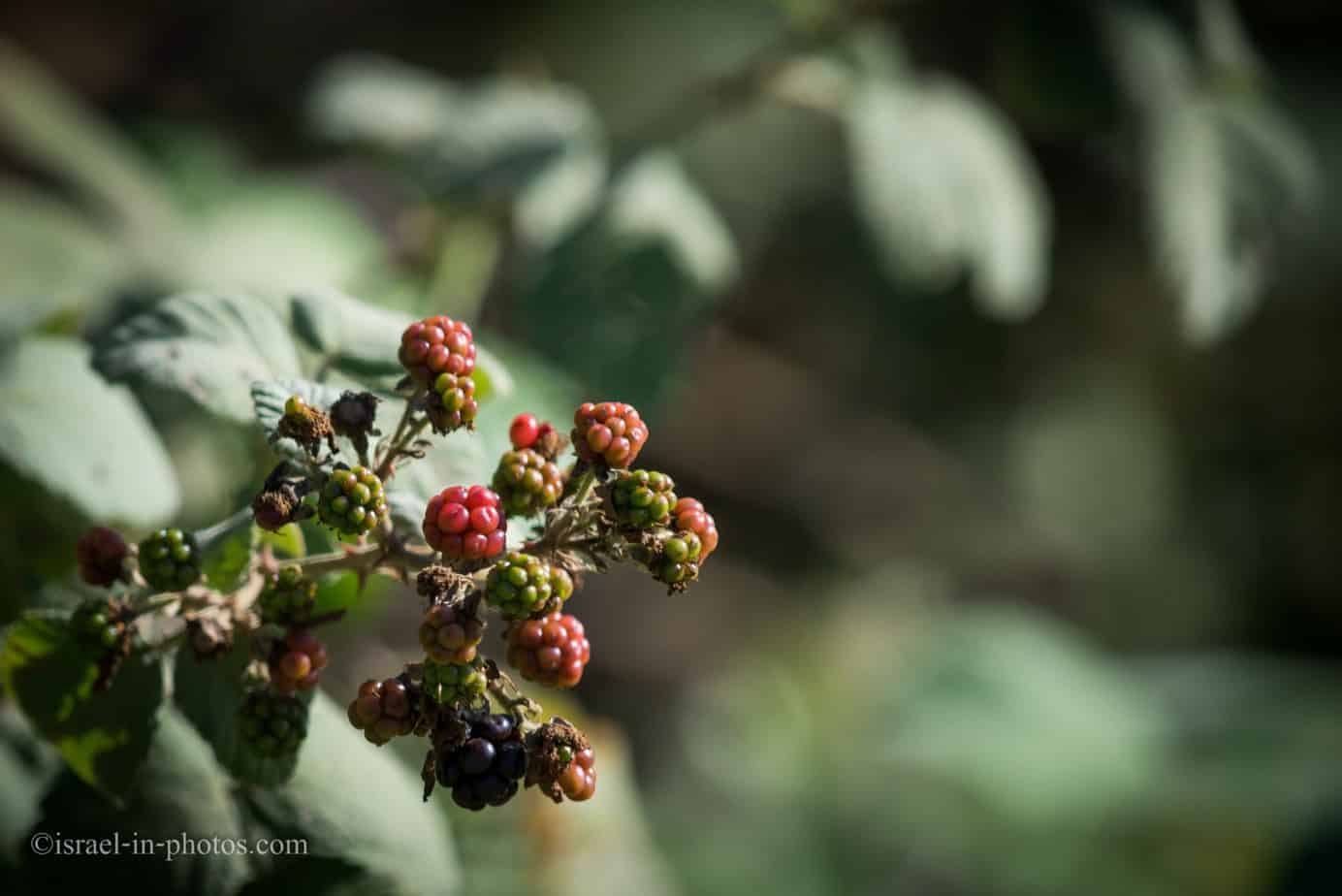 The Palestine Sunbird or northern orange-tufted sunbird: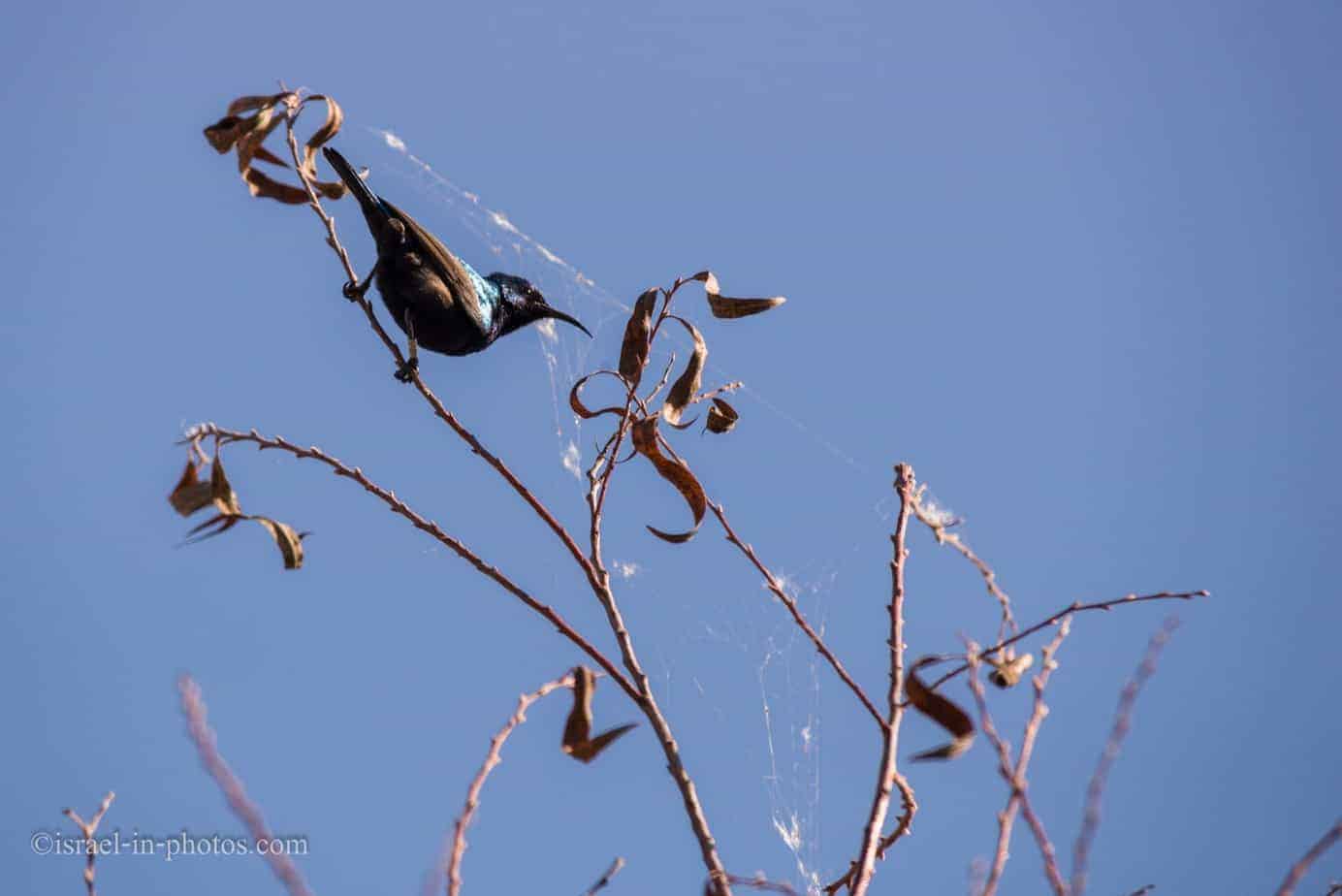 Cactus pear:

Bird Ringing
Bird Migration
And it was time for the bird ringing event. In the beginning, our guide explained about migration process (this was aimed at adults and children). As you can see on the map, northern birds migrate to Africa through Israel or Spain.

Why do they migrate? Food. Finding food in cold winter and under snow is hard. Then why do they return? Because by Spring, there is plenty of food in the north, and there is no rivalry.
Do you want to guess how many birds fly through Israel every year? Around 500 million birds, and the numbers are growing each year.
Ringing
Our guide is specializing in small birds. Here is the first one:

He and his assistant put traps at Ein Afek. Then they add rings to birds and update data in the computer system.

There is a particular system to which people from over the world enter the ring number and other parameters, like bird weight and wingspan.
This way, they can track bird movement and learn their behavior. For example, they can now determine how long each bird type lives.
Putting on a ring:

Even with today's technology, the ring is a piece of metal with a serial number. The reason is size and weight. Some birds are tiny and weigh only 5-6 grams. The smallest electronics device would weigh at least a couple of grams. That is half the bird's weight. That's too much. And this simple ring weighs 0.2 grams.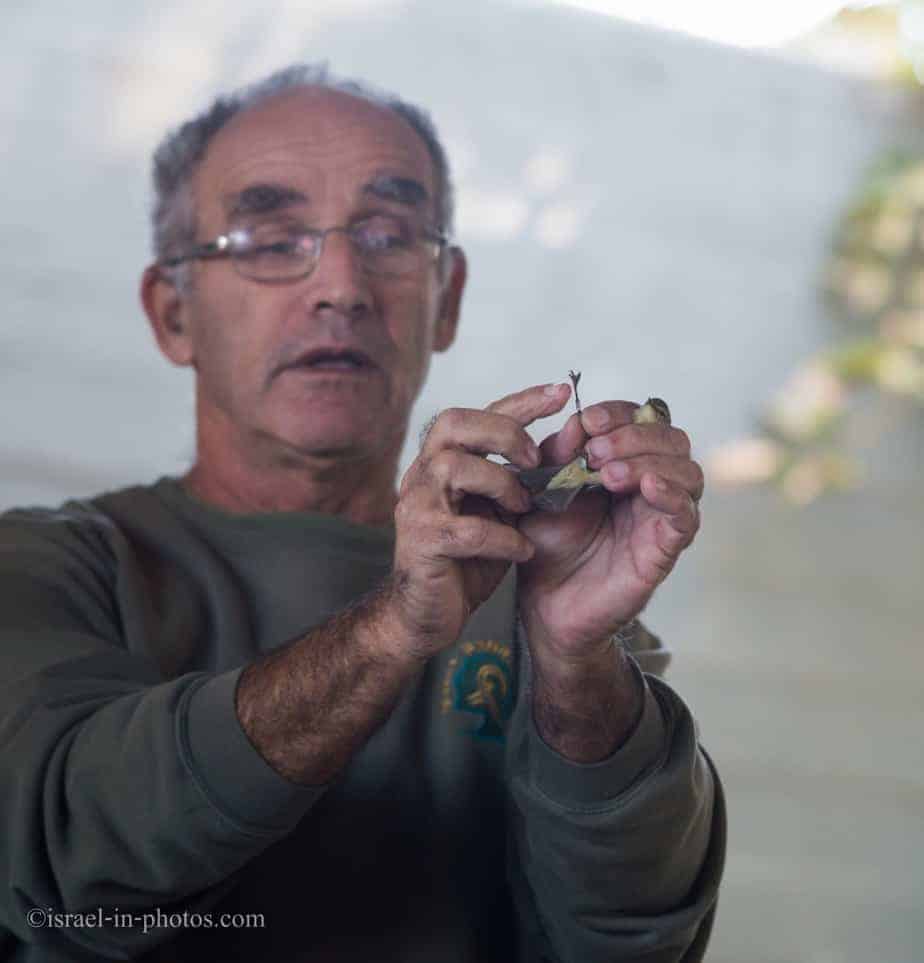 Measuring wing length: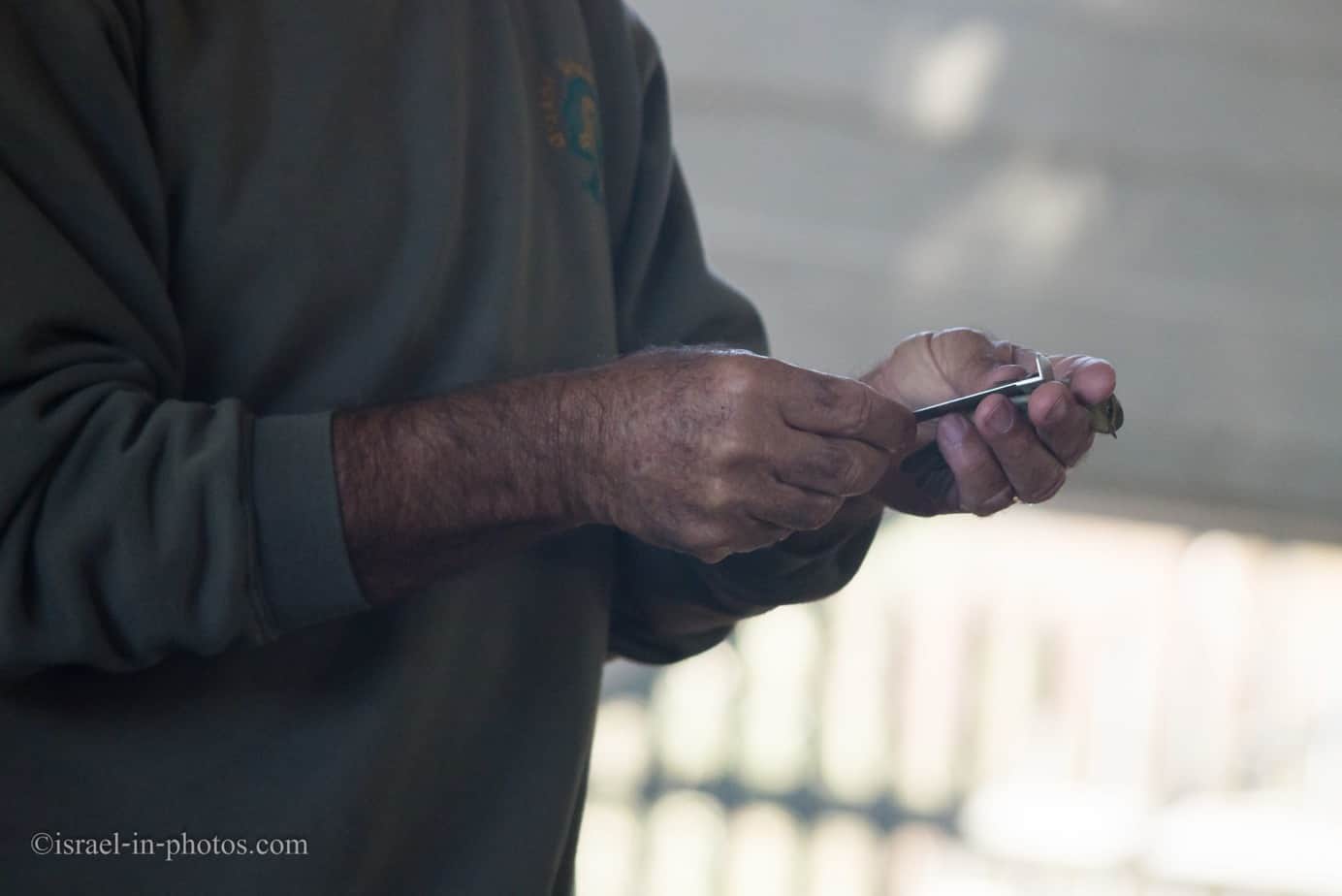 Body length:

And this process repeated for several times: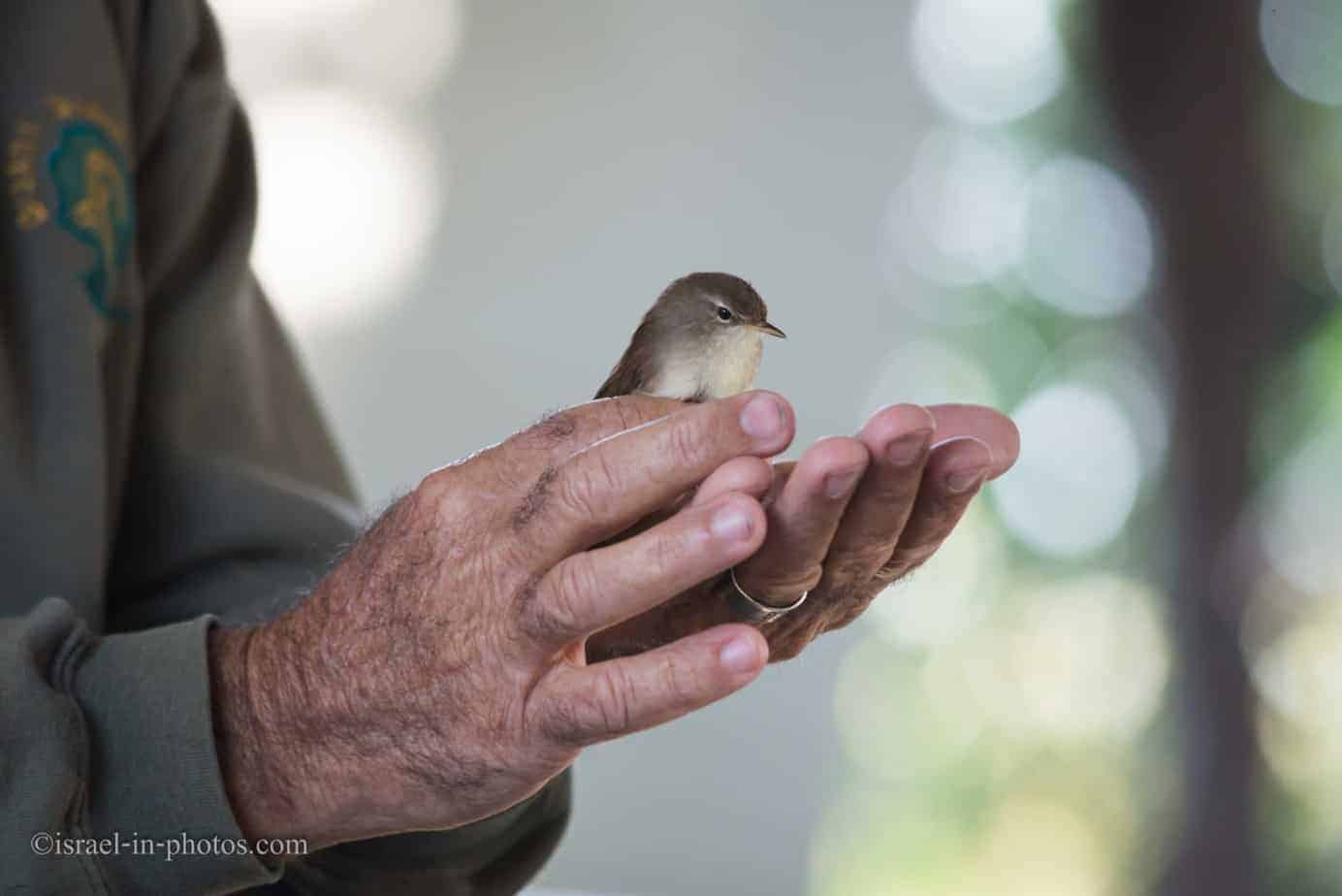 Have you seen how they weigh birds? They put a small plastic box on top of the weights – a box like this one you had for the camera's film. And then put the bird into the box upside down.

But the most crucial principle of bird ringing is not to hurt the bird. As soon as the fingers released the birds flies away:

Visiting The Tel
After bird ringing, we went to Tel Afek (the highest point in this nature reserve). Park on our way:

The cloud is positioned as if the tree has an idea balloon:

Haifa and Krayot panorama from Tel Afek:


From the Tel, we descended to the parking lot and drove home.
That's all for today. I hope you liked this Ein Afek post, and I'll see you in future travels!
Stay Tuned! 
 
Additional Resources
Here are several resources that I created to help travelers:
And if you have any questions then check out Useful Information For Tourists To Israel.
 
Did not find what you were looking for? Leave a comment below, and I will do my best to answer your questions.