On last Friday morning we went to Jaffa port. Jaffa port was reconstructed in the last few years and there are many restaurants and various attractions.
Map of the area:

This is a part of street show, but we will reach it in a second.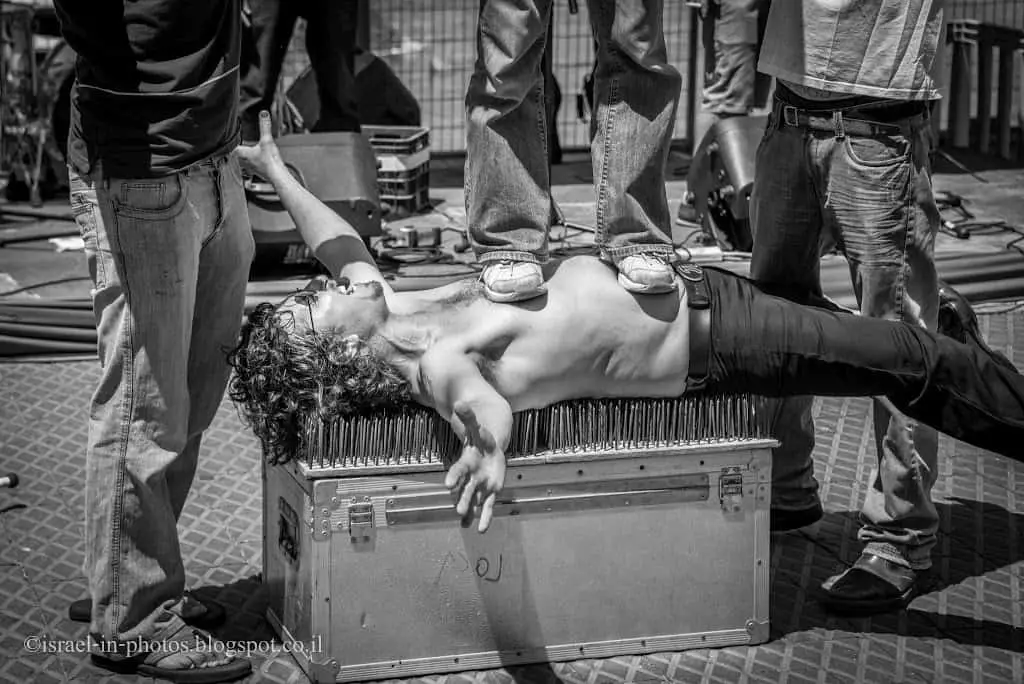 We've parked at the border of Tel-Aviv and Yafo (Jaffa) and started walking along sea. View of Jaffa:
And when turning in the opposite direction we get this view of Tel-Aviv:
View of Tel-Aviv and Yafo from within Yafo:
On that Friday, as part of Friday Live event, there were street performers/musicians.
The first show was by Capitan La-Moosh. Here he is performing juggling with his eyes covered while standing barefoot on glass.


And here the Captain is lying on nails while a woman stands on him.
Then there was a rock band but unfortunately we had to go.
What I wanted to convey is that you should keep an eye on Jaffa port official website. You can find information about upcoming events and the result could be a nicely spent half a day.
That's all for today and I'll see you in future travels!
Stay Tuned!
For additional points of interest nearby see Tel Aviv-Yafo page or browse map.

Additional Resources
Here are several resources that I created to help travelers:
And if you have any questions then check out Useful Information For Tourists To Israel.

Did not find what you were looking for? Email me at
hi@israel-in-photos.com
, and I will do my best to answer your questions.