Near the Sail Tower in Haifa, you can find the Flea Market and Merchant Fair. And Saturday morning is the best time for a visit. Let's begin exploring!
Map
During our visit, The Flea Market And Merchant Fair were located nearby but in slightly different areas. The Merchant Fair was positioned at a parking lot in front of the Sail Tower (Captain Steve Street), and Flea Market was about a ten-minute walk from there at Kibbutz Galuyot street and nearby alleys.
That was a temporary location, and as of Summer 2016, the Merchant Fair moved, and it is located together with the Flea Market at Kibbutz Galuyot street.
Map of the area:
Opening Hours
According to the Haifa municipality's Facebook post, the Flea Market's opening hours are Sunday to Friday from 9:00 to 16:00. On Saturdays, the market is open from 06:00 till 16:00. Moreover, on Saturdays, the Merchant Fair is open during the same hours (it is open only one day a week) and at the same complex.
Keep in mind the later you come, the hotter it gets, and the fewer chances you will find something worthwhile. Furthermore, some stores might close before 16:00. Thus, I would suggest coming early. We visited it on Saturday morning. And since on Saturdays there are many customers, this is when most merchants show all their produce.
Parking
We parked at Kdoshei Bagdad Street and started walking toward the Merchant Fair. But, as I mentioned in the Map section, Merchant Fair moved. The port is still a good place to find parking, but now, you can probably find it at a closer location.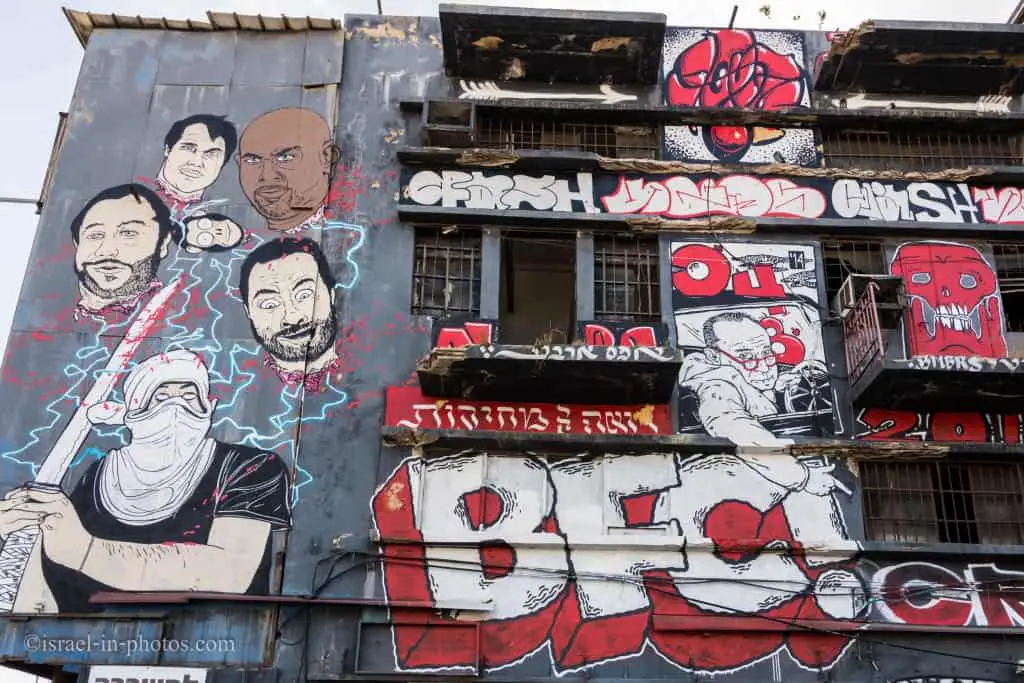 Graffiti on the way: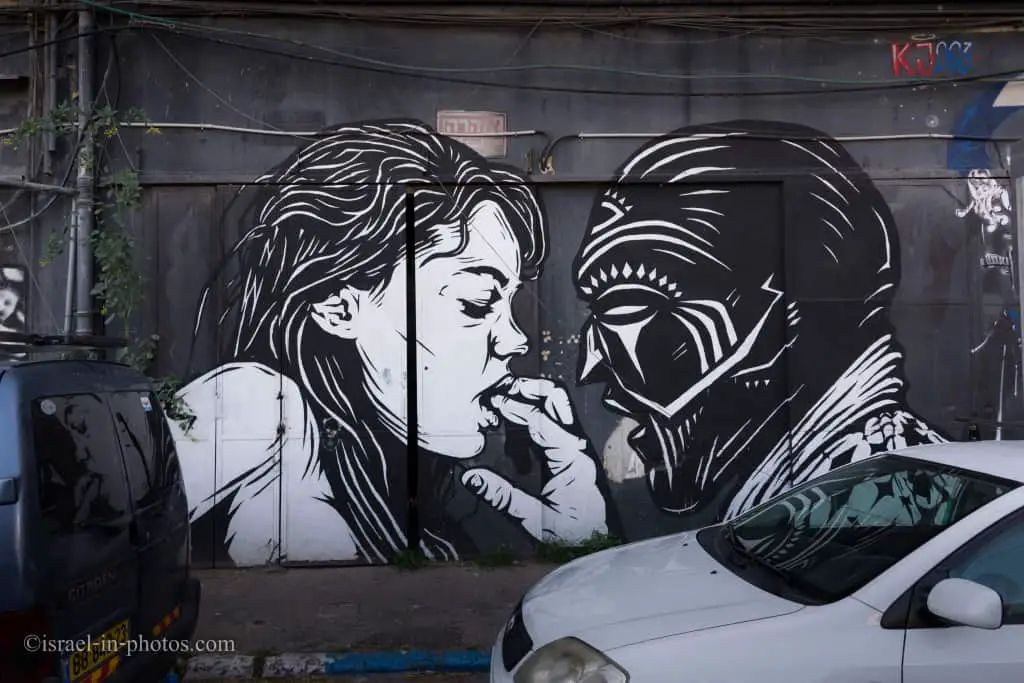 If you love Graffiti, then check out Graffiti At Florentin.
Almost at the Merchant Fair:
Merchant Fair
During our visit, The Merchant Fair was moved next to the Sail Tower. It was already transferred back, and currently, it is located at the same complex as the Flea Market.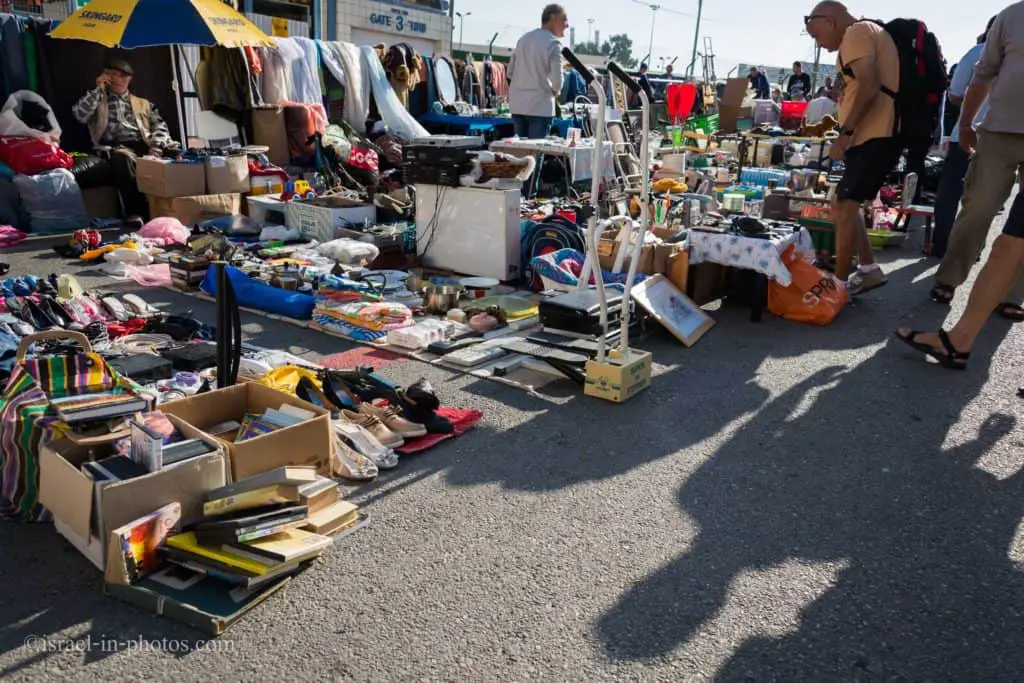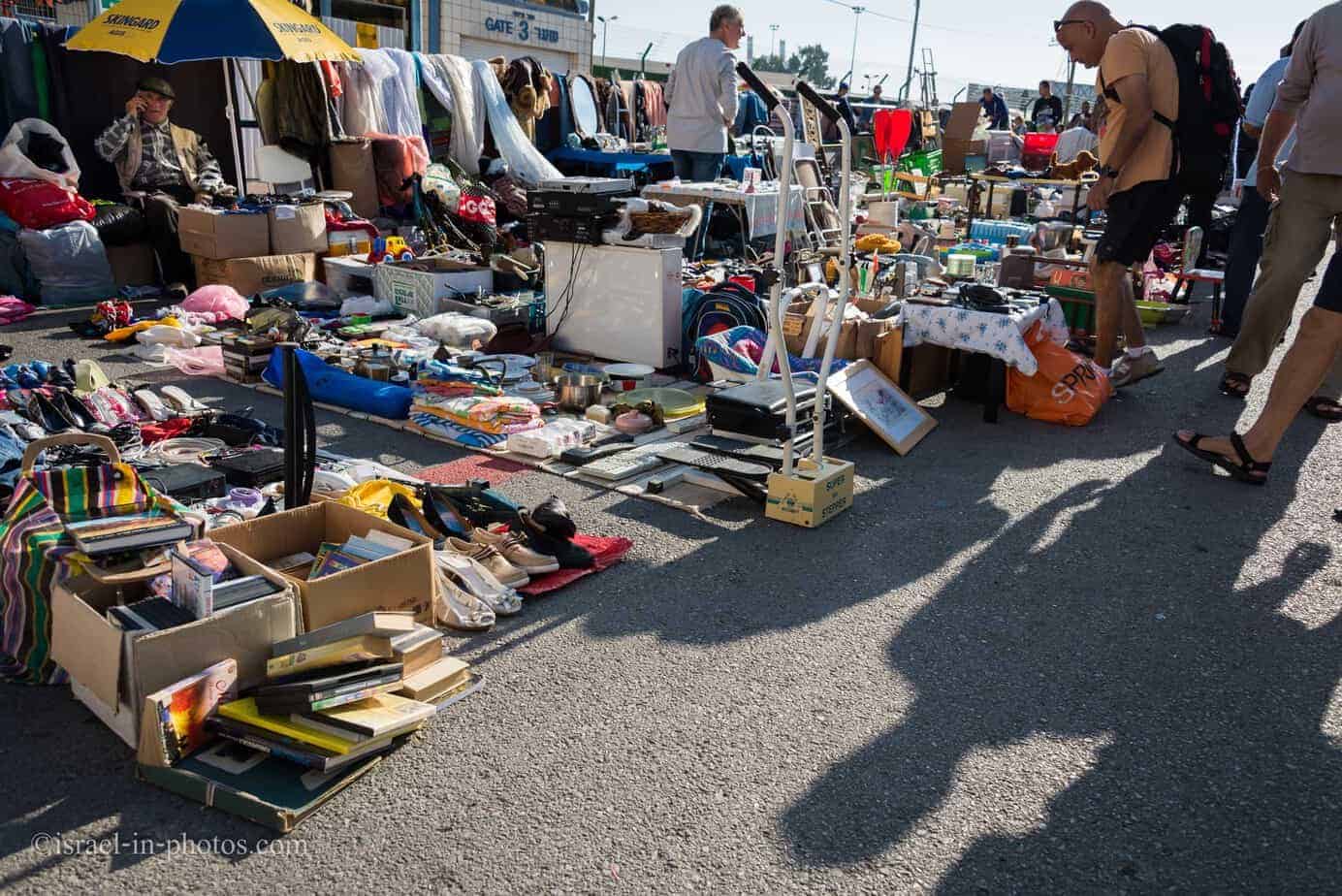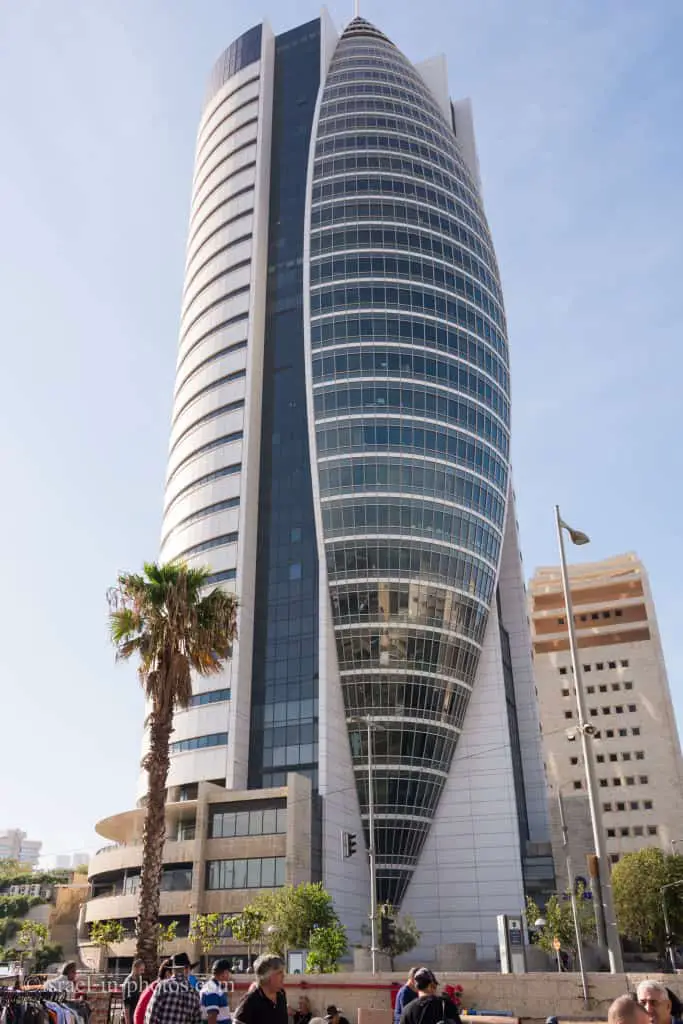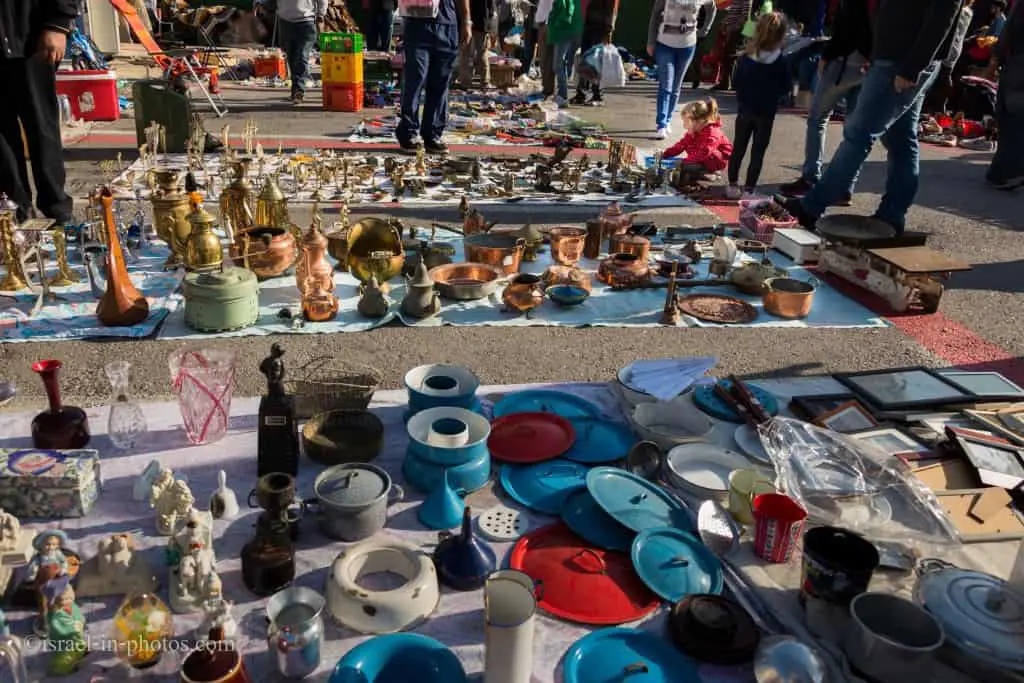 The Merchant Fair market is not very big, but you will probably find something if you are really determined.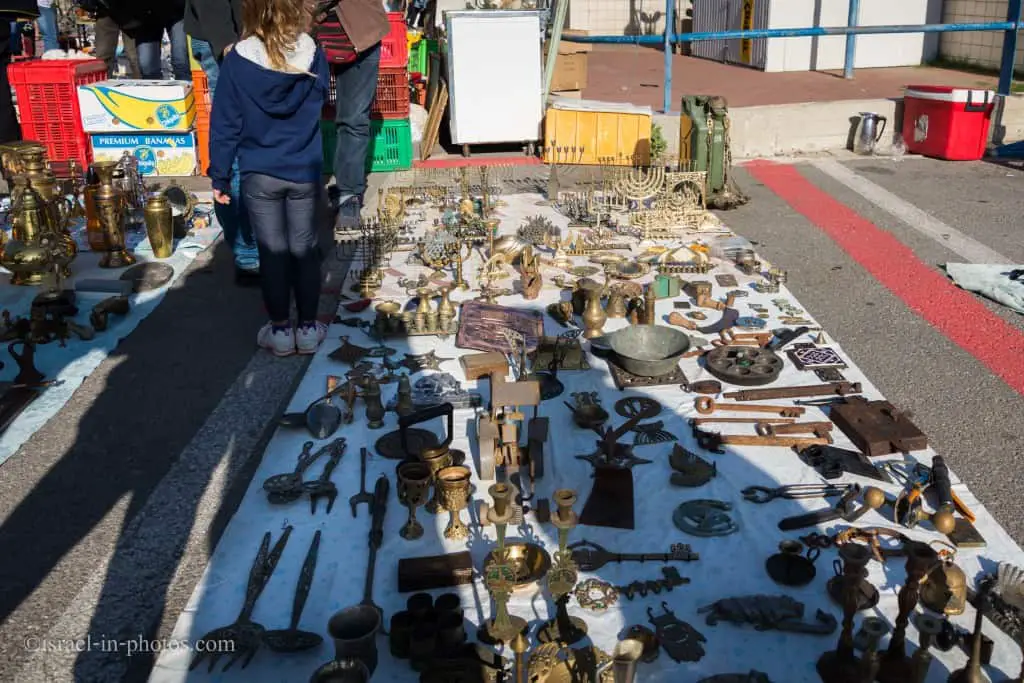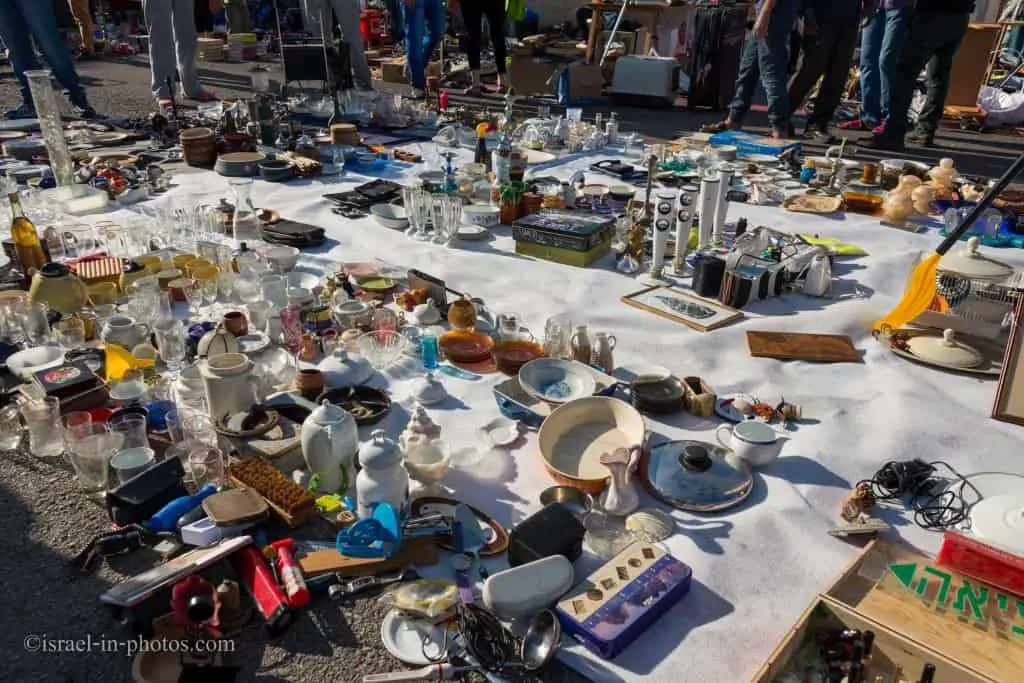 Some people arrive early (I heard 6 am) to find bargains.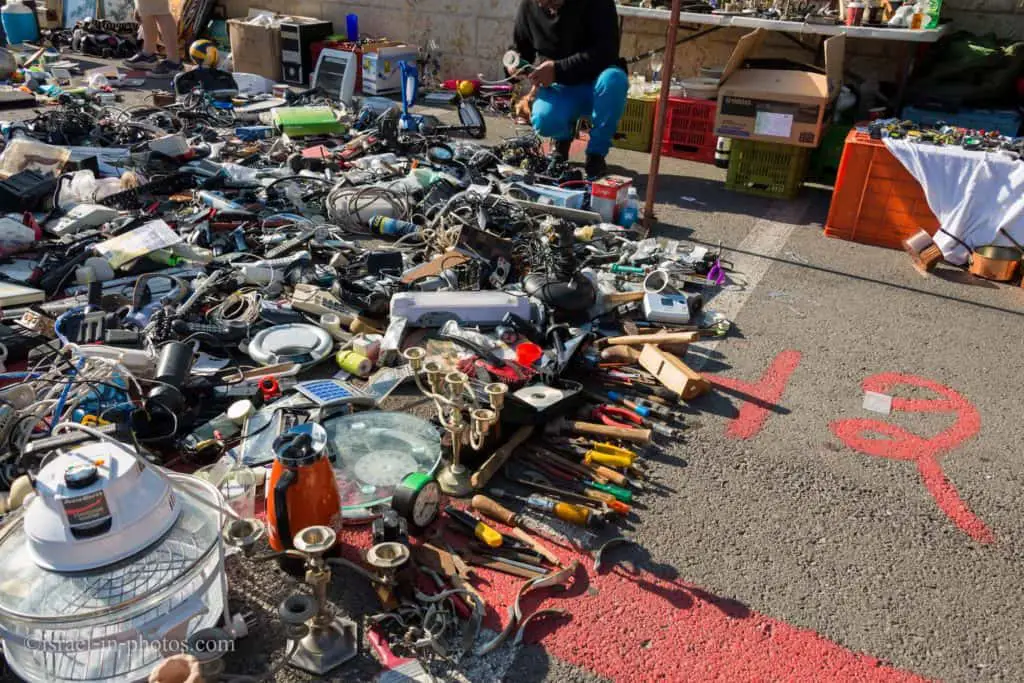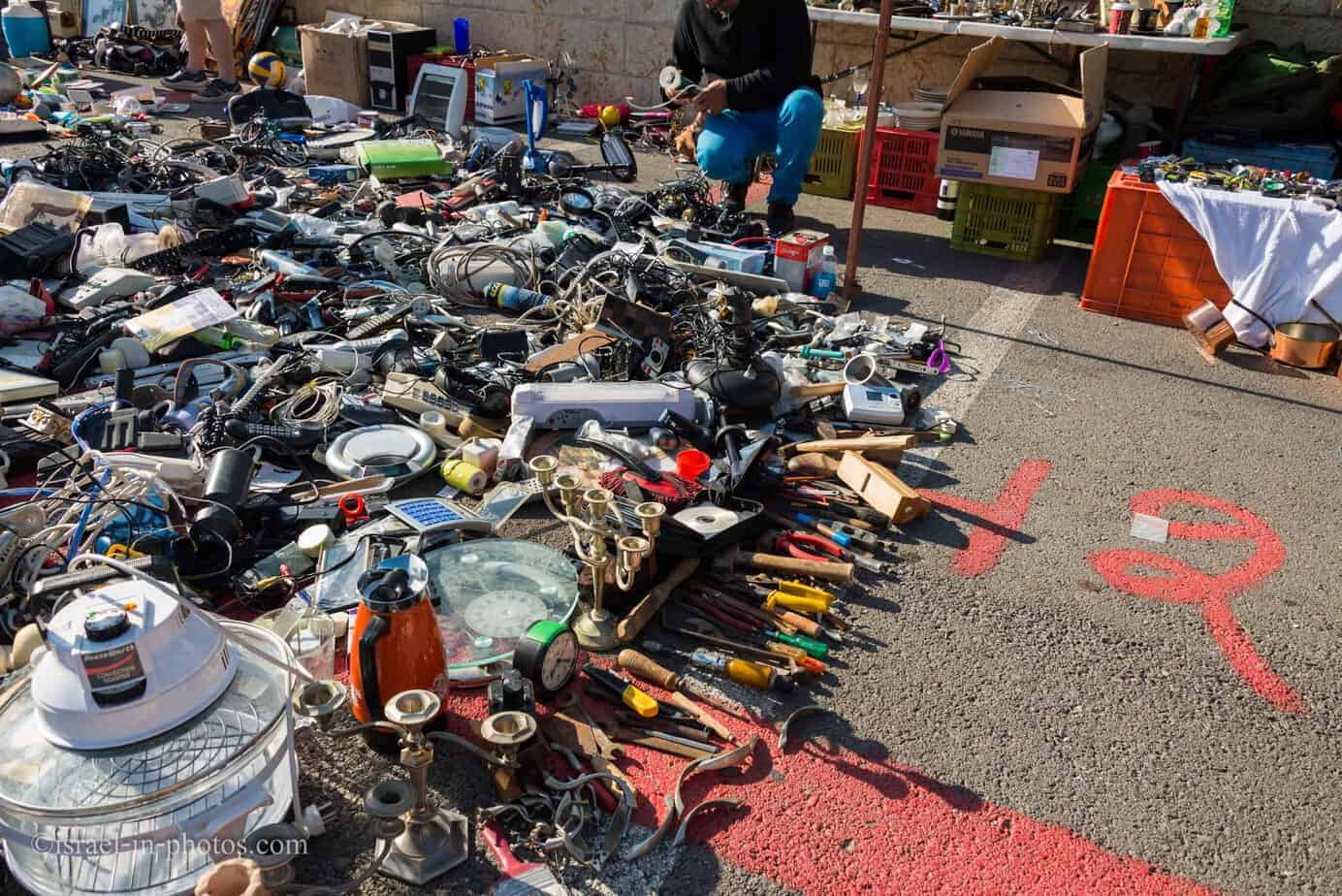 Many of the things are old junk: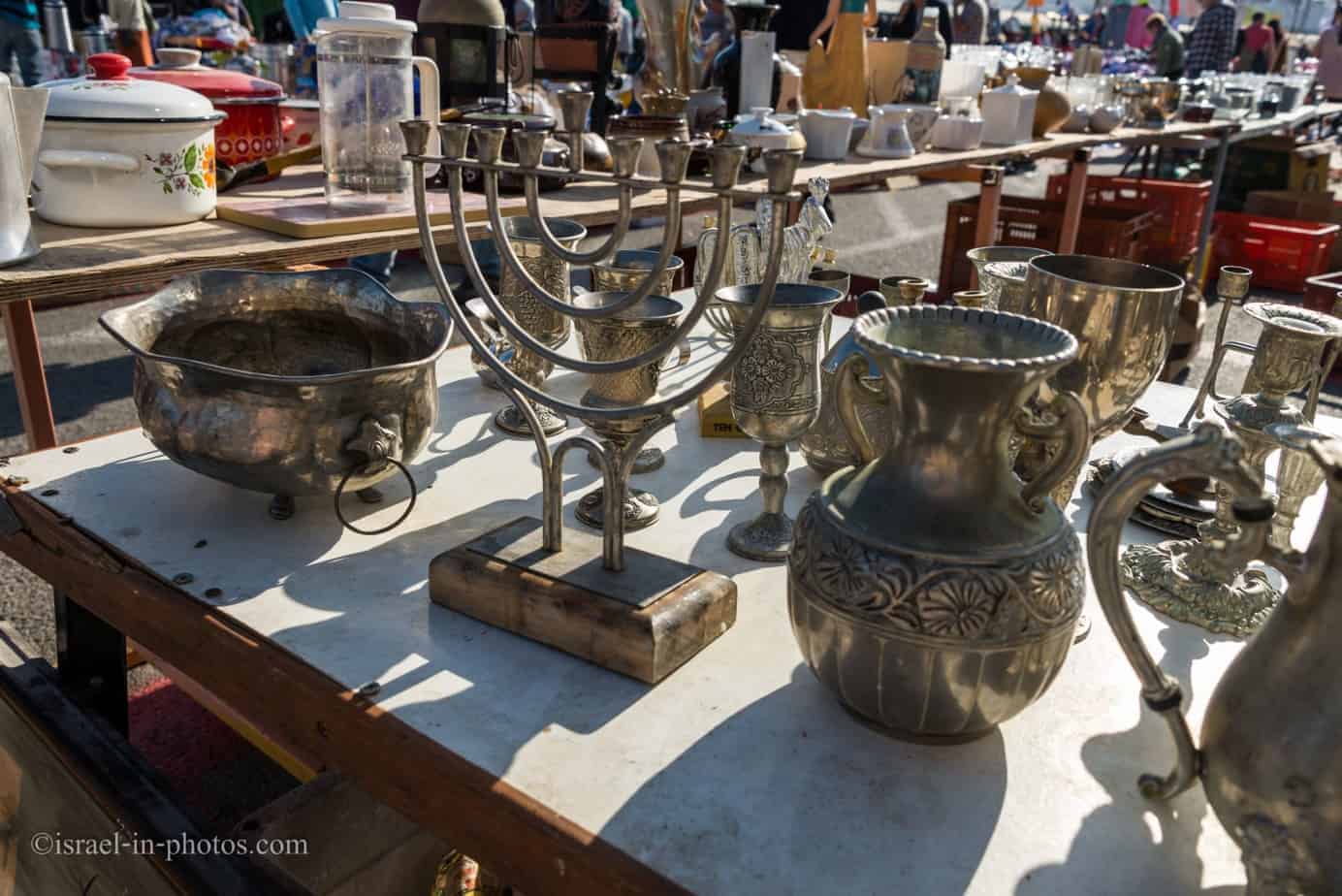 But there might be something you will like.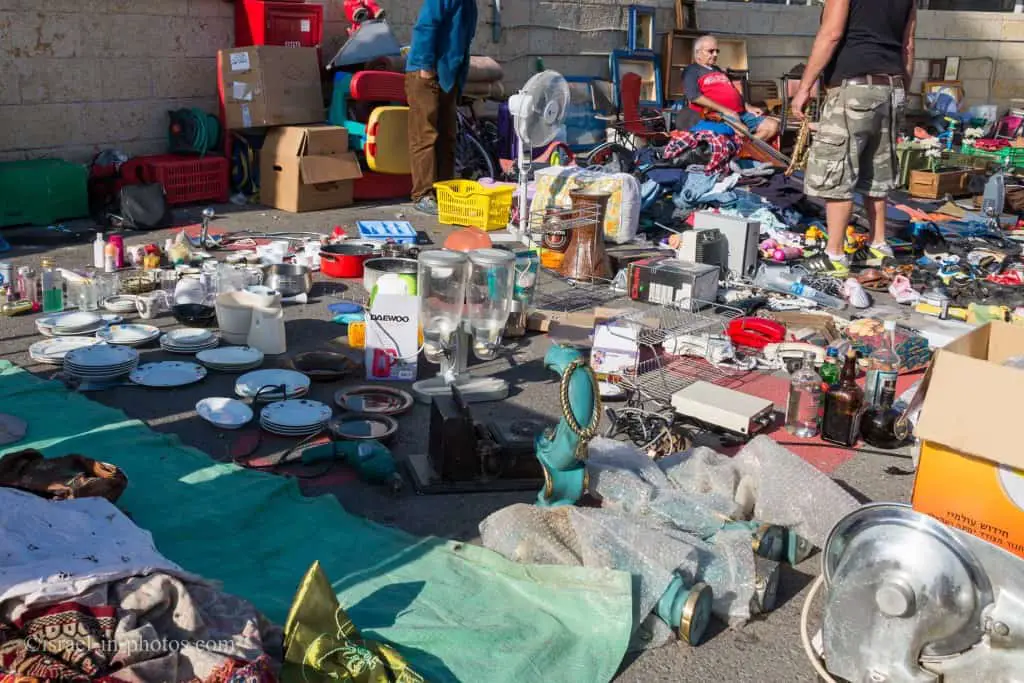 Overall I would say that some people love such markets and others hate it. If you are not sure that you will like it, I would recommend visiting the Flea Market. And that is the next thing we did.
Flea Market
The Flea Market was a short walk away (around 10min). Passing next to the Sail Tower and the Great Mosque: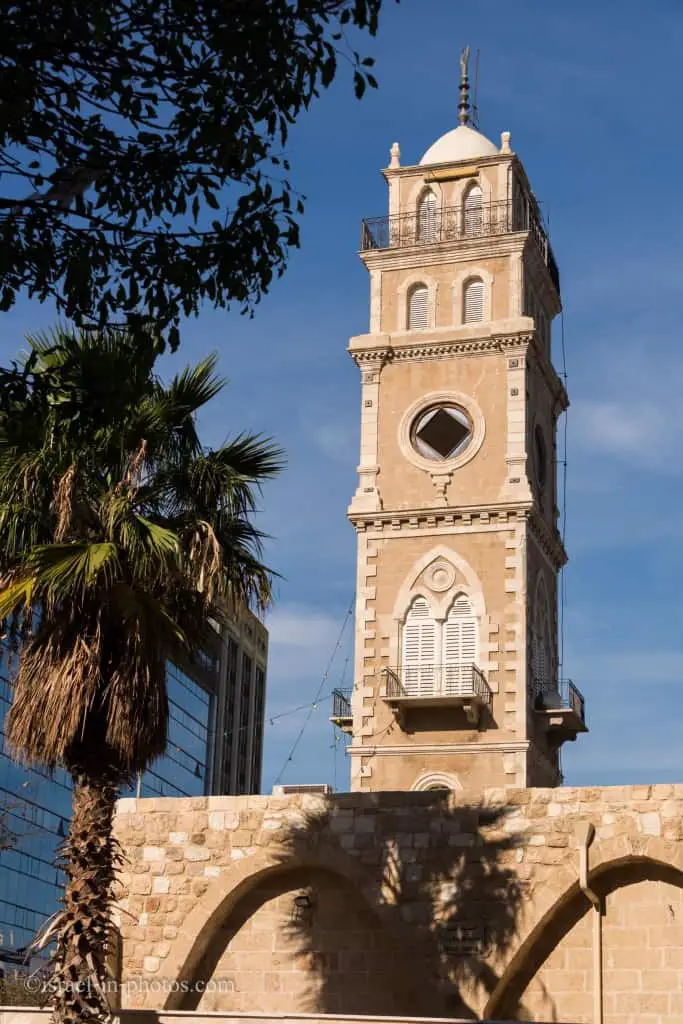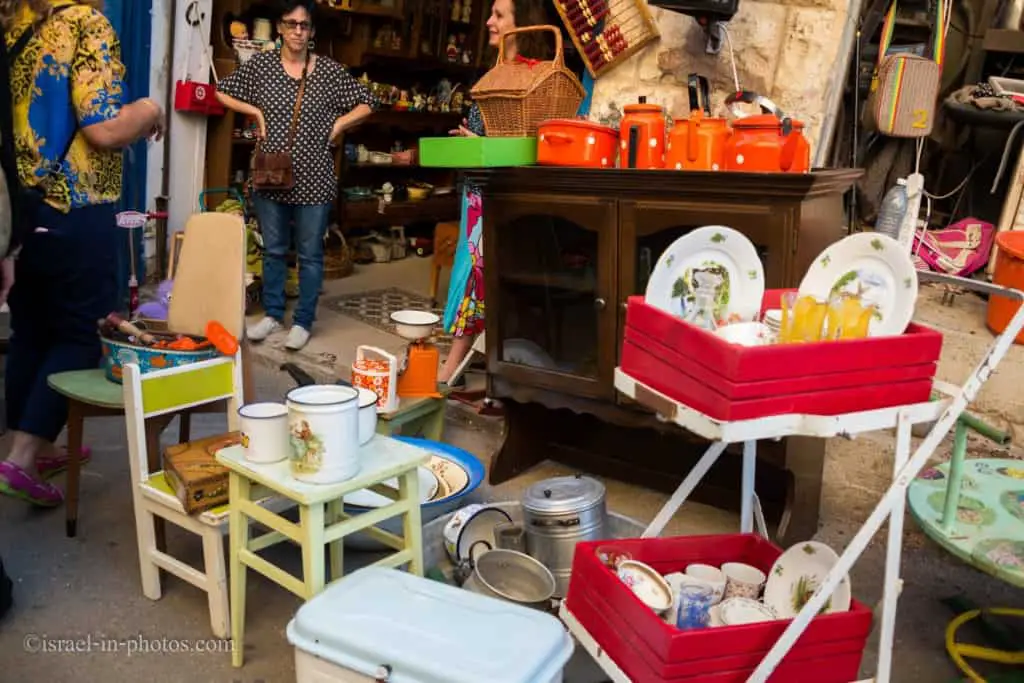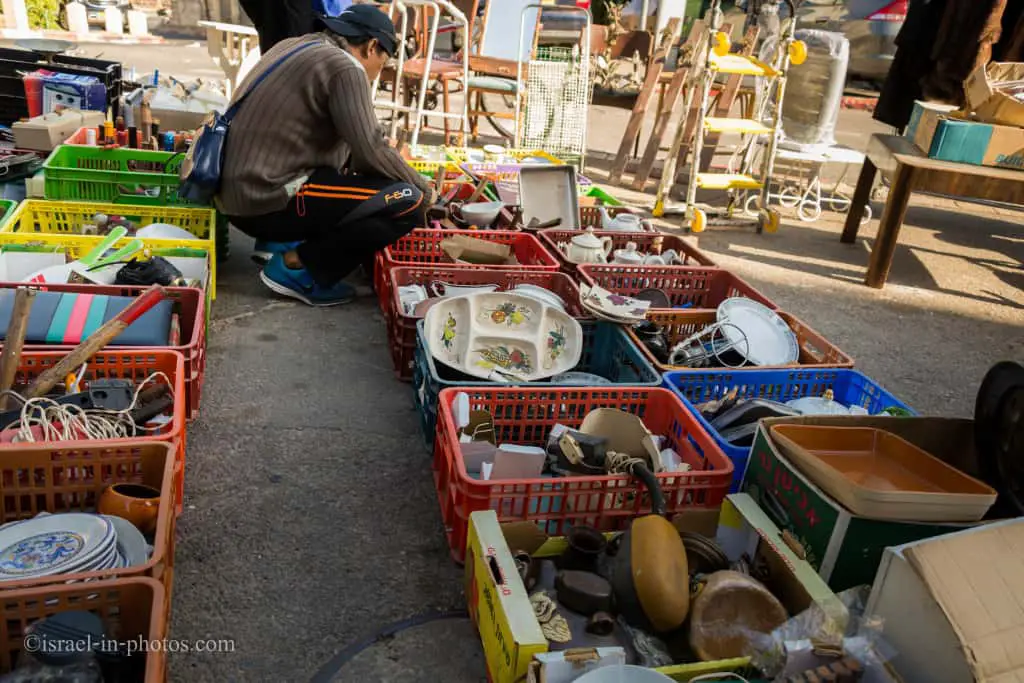 The Flea Market starts around 10 Kibbutz Galuyot Street and expands to the nearby streets as well.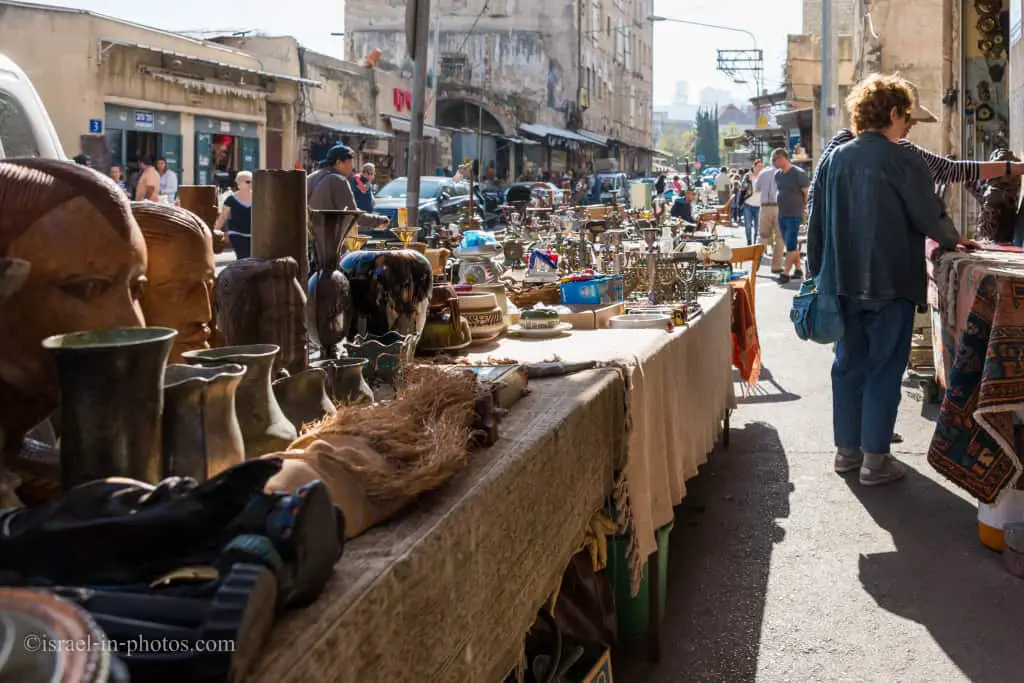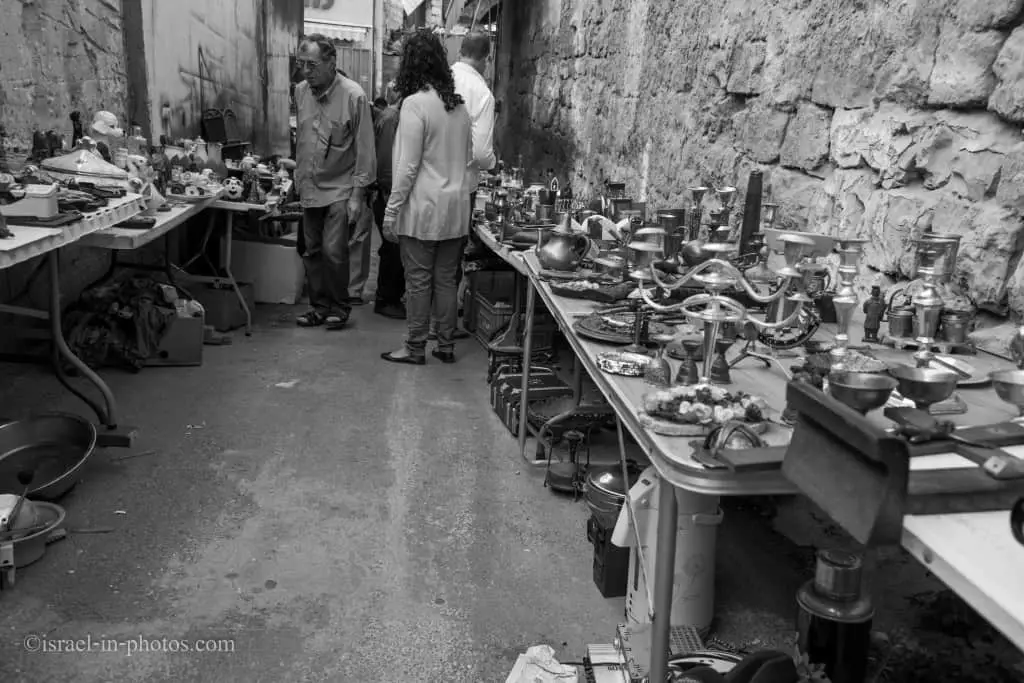 The Merchant Fair is different from the Flea Market. At the Merchant Fair, you will see individuals selling old stuff. But at the Flea Market, you will find many stores that specialize in collecting and restoring old items. Thus, the variety is wider, and there is less junk. But, the chance to find bargains is also lower.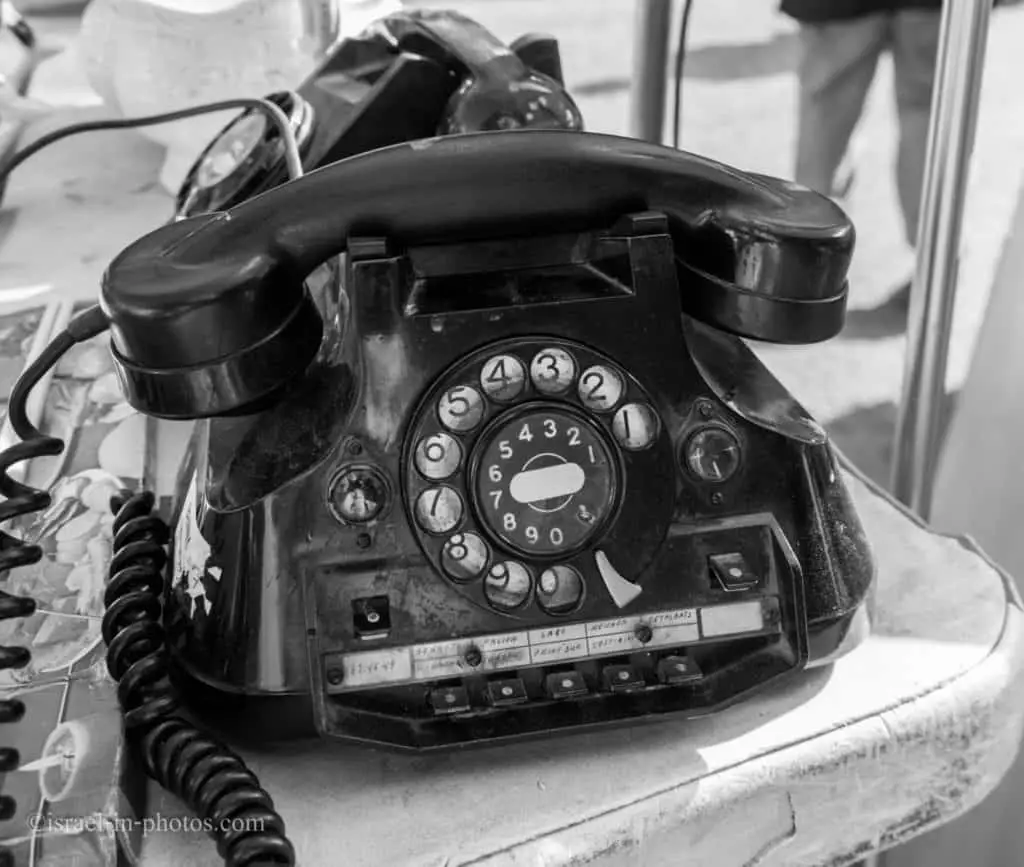 I realize my age when I start thinking things like: "today's kids have no idea what is it or how to operate it" 🙂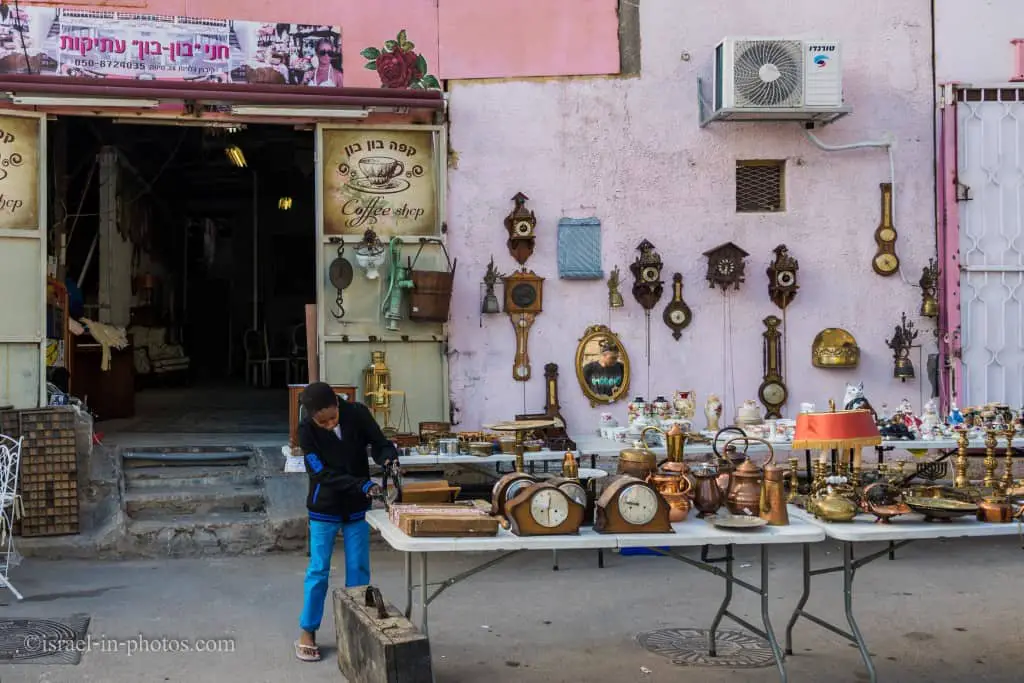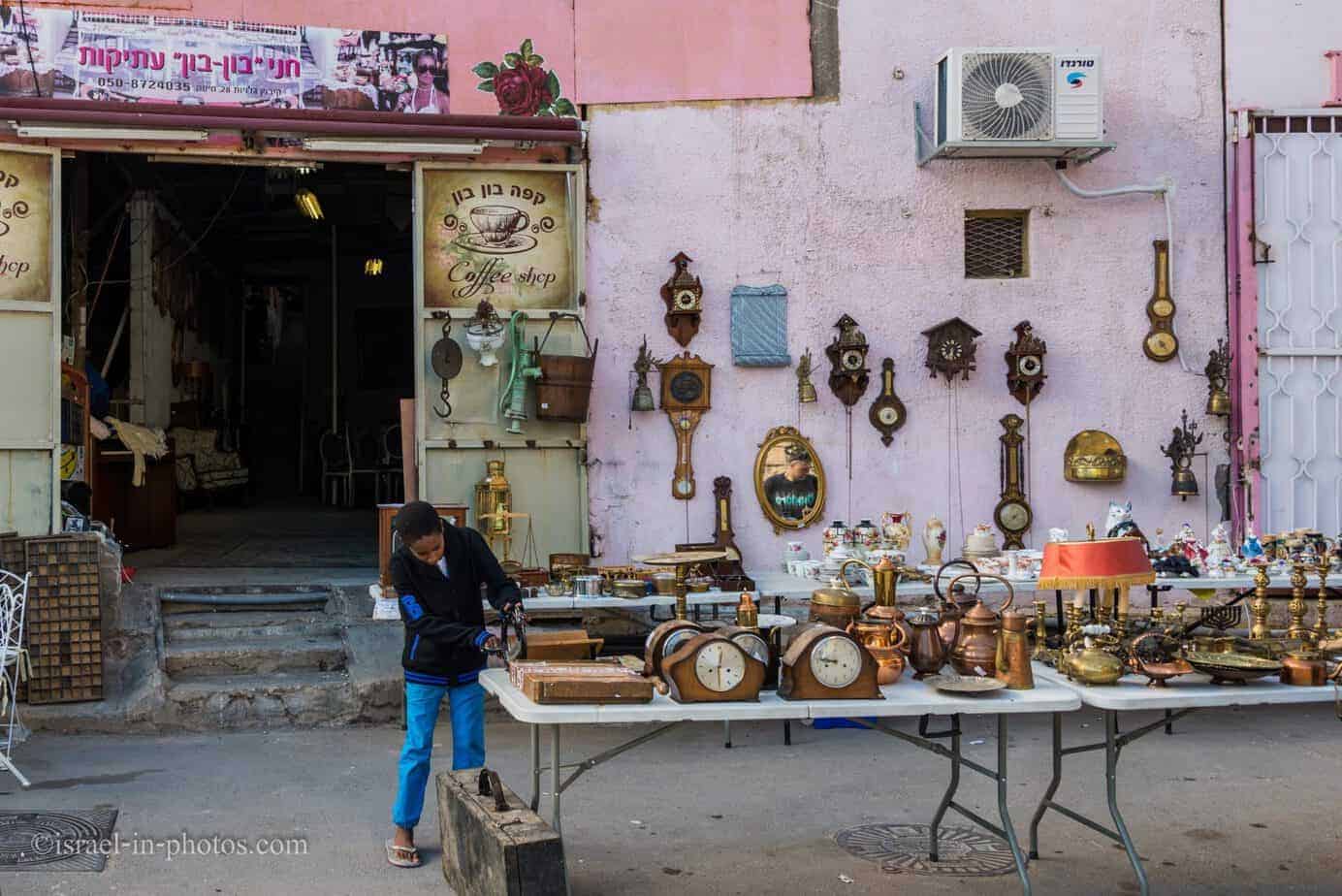 Antique furniture: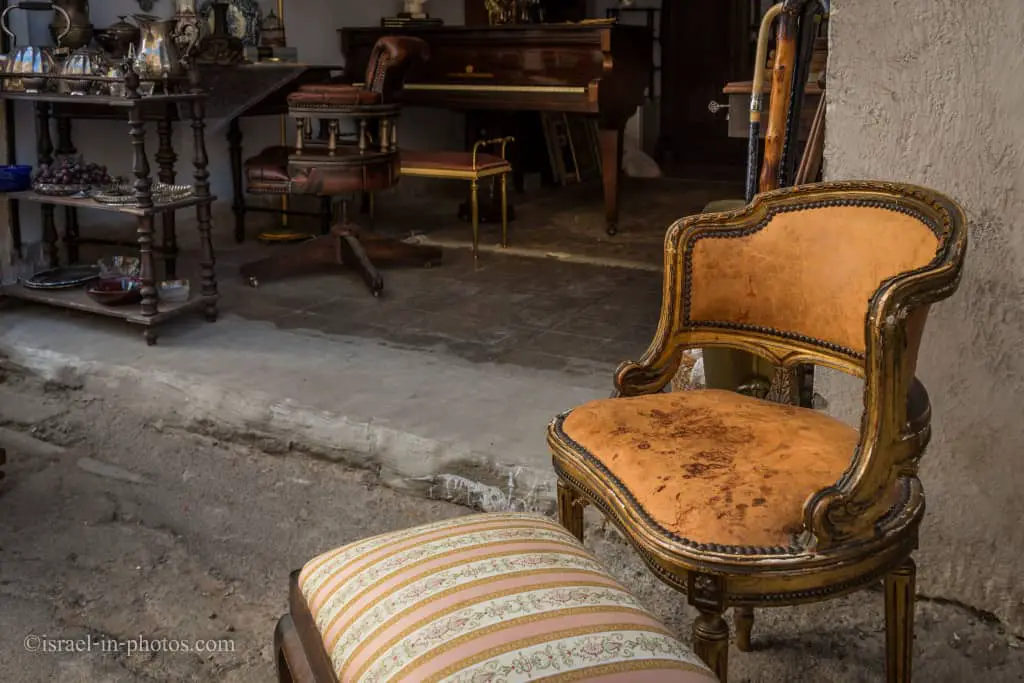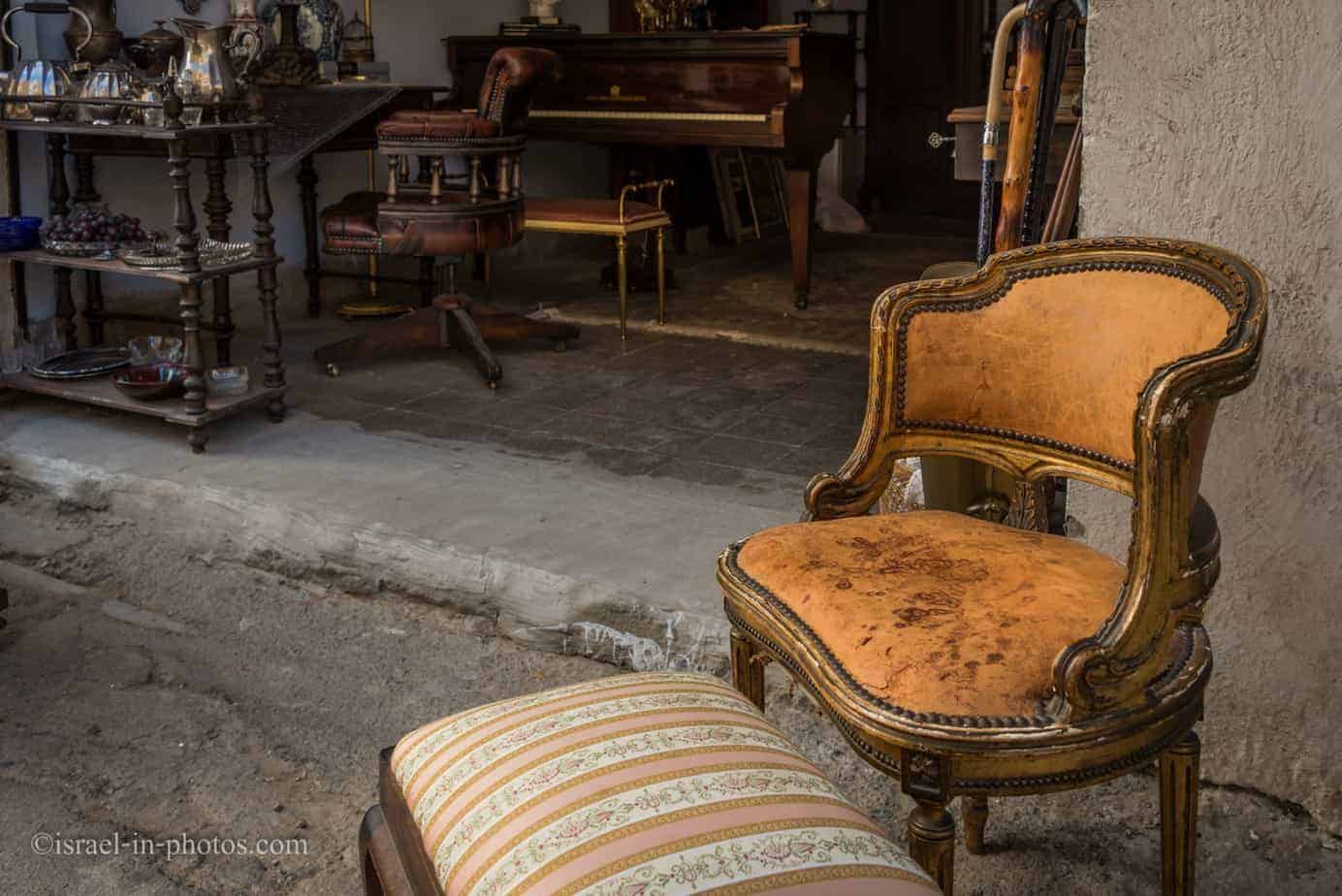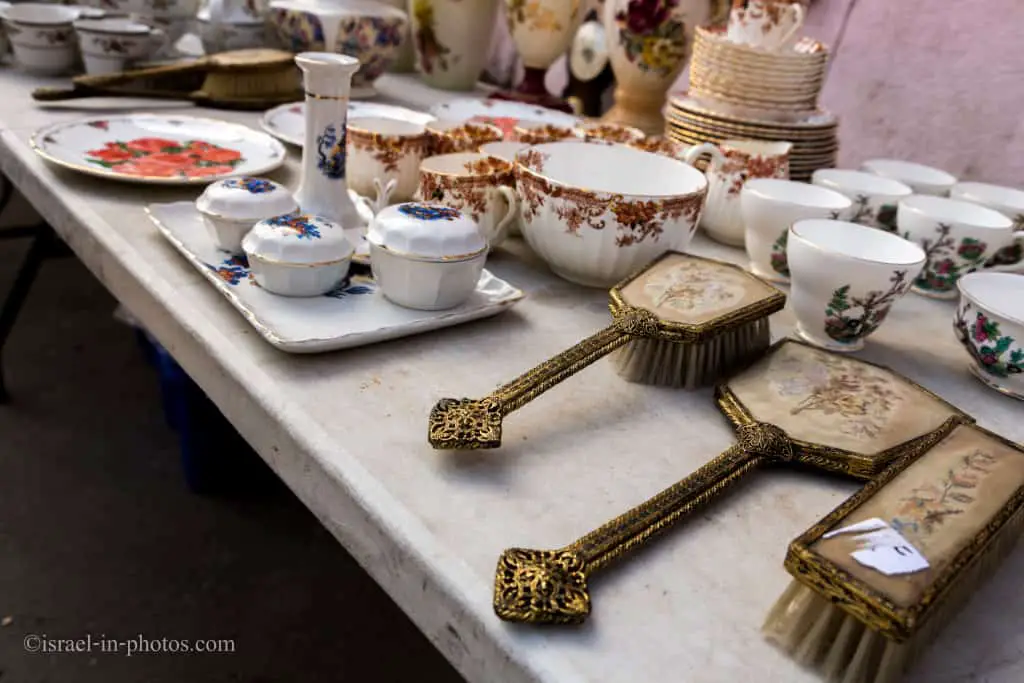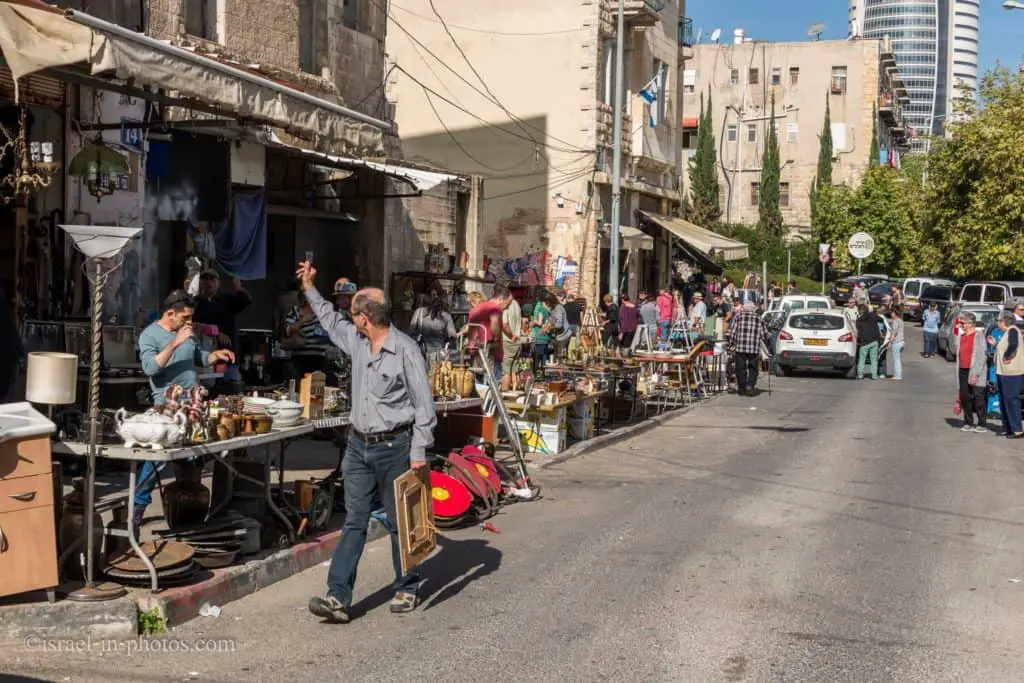 As you can see, we are not too far from the Sail tower.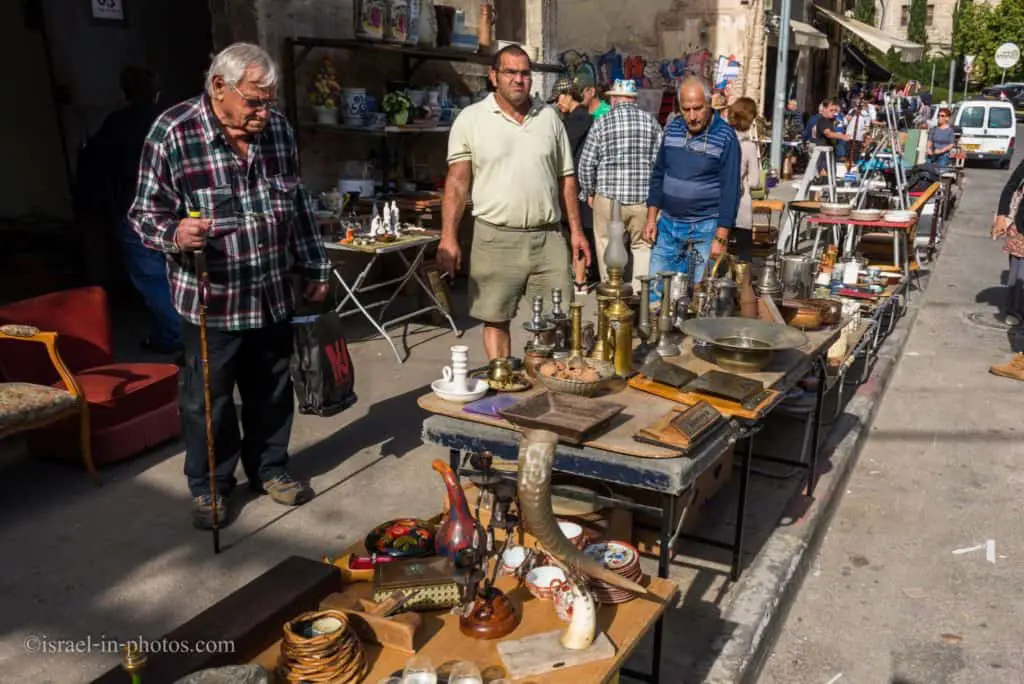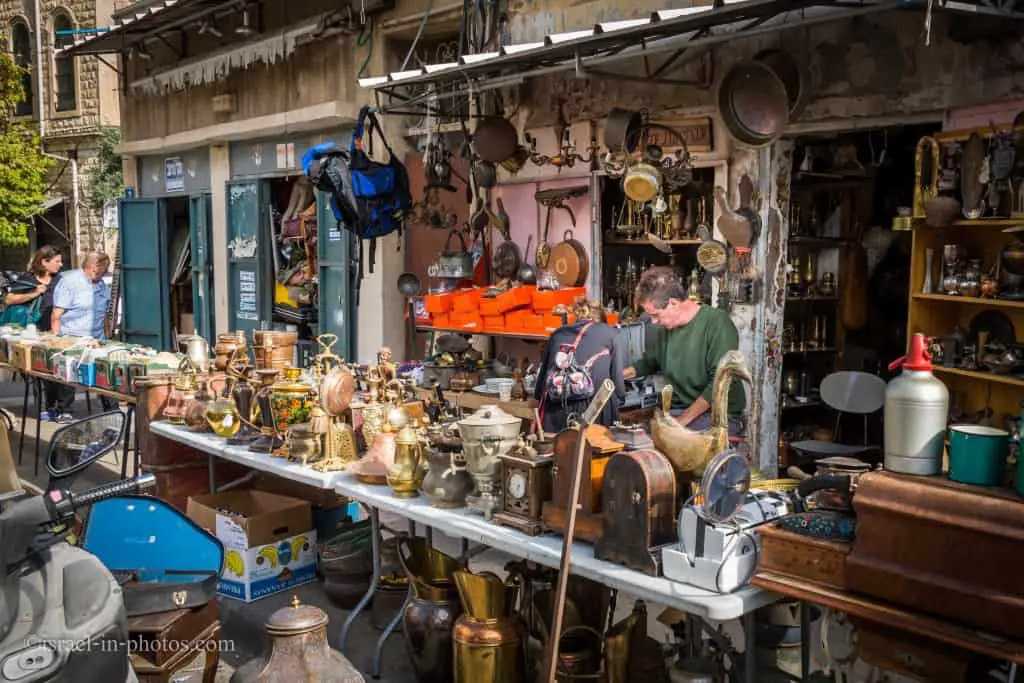 While visiting the Flea Market we saw several cars like this: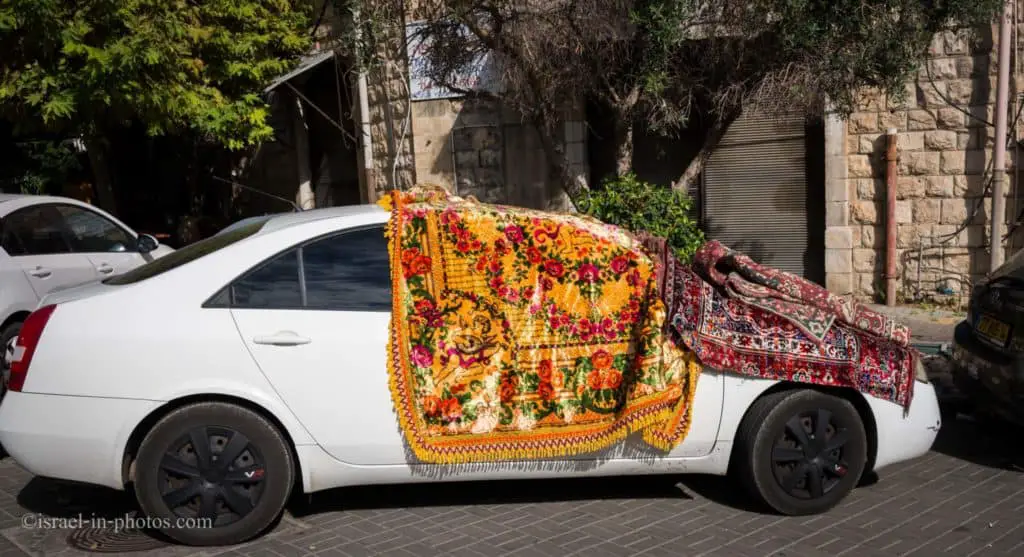 No, it is not a new type of cover. These carpets are for sale. To me, these look like Azerbaijani rugs.
We visited all stands and stores in the Flea Market and Merchant Fair, and now it is time to wrap up this post. This trip took us a couple of hours, but how much it will take you depends on your interests.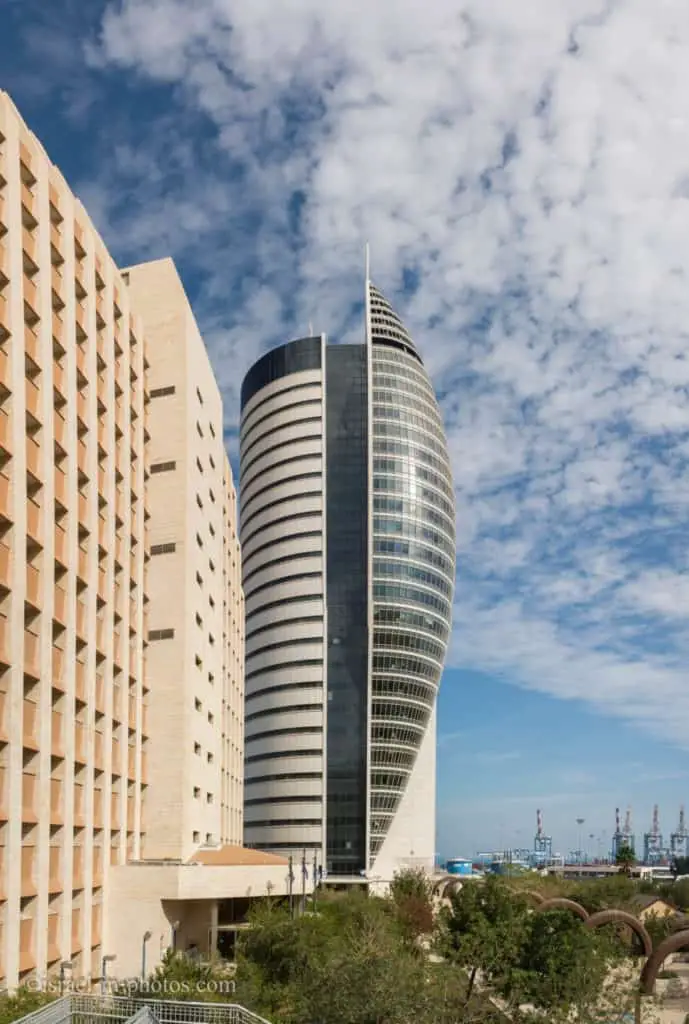 Summary
Overall, if you are looking for something unique, old, or love the retro style, it is worth visiting both places. Come early on a Saturday morning, and you will have a chance to find a bargain. Also, if you love such places, then check out Jaffa Flea Market.
That's all for today, and I'll see you in future travels!
Stay Tuned!
For additional attractions nearby, see Haifa. And if you like flea markets, then check out Jaffa Flea Market.
Additional Resources
Here are several resources that I created to help travelers:
And if you have any questions then check out
Useful Information For Tourists To Israel
.  
Did not find what you were looking for? Leave a comment below, and I will do my best to answer your questions.