Mount Hermon is the only ski resort in Israel. Additionally, it offers activities for visitors during the summer.
About Hermon
The Hermon site is a resort that operates all year long. it covers an area of about 2434 dunams at an altitude of 1600-2040 meters above the sea level. During the winter, the mountain slopes are used for skiing and snowboarding with a wide variety of trails for beginners and advanced skiers. Visitors, who do not interested in skiing, can enjoy a variety of other recreational activities- snow games, snow sledding for children, alpine coaster (mountain sleds) for the whole family, and a ride by chair lift to the top of Mount Hermon. The visitors can also enjoy various buffets, including a kosher one, and purchase winter and ski equipment at adjacent stores.
Note: unless stated otherwise, all quotes were taken from the official site.
Map
Mount Hemon is located in Northern Israel, and the easiest way to reach it is by entering the "Hermon ski resort" to Waze.
Directions for drivers: Link to Waze and Link to Google Maps
Directions for public transport: Link to Moovit
Interactive map of the area:
Offers:
Hotels, hostels, and apartments in this area:
And here are the summer and winter maps of the Hermon ski resort.
Opening Hours
Winter opening hours:
Daily: 08:00 – 16:00
Vehicles entry until 15:00
Last ride on cable car 15:20
Summer opening hours:
Daily: 08:30 – 16:00
Vehicles entry until 15:00
Last ride on chair lift 15:30
Entrance Fee
The entrance fee depends on the selected activities. A cable car roundtrip ride costs 49 NIS per person. Each summer attraction (Alpine coaster, summer tubing, and sky rider) costs 30 NIS per person. And there are also combo tickets where you can purchase a cable car ride and a different number of attraction entrances.
Note: opening hours and entrance fees were updated in September 2020. In any case, recheck the official site before visiting.
Coupons
First, purchasing on the official website will be cheaper than buying at the box office. Moreover, if you do a short search online, you can purchase different coupons. Before our visit, I bought discounted tickets at the cpnclub.co.il.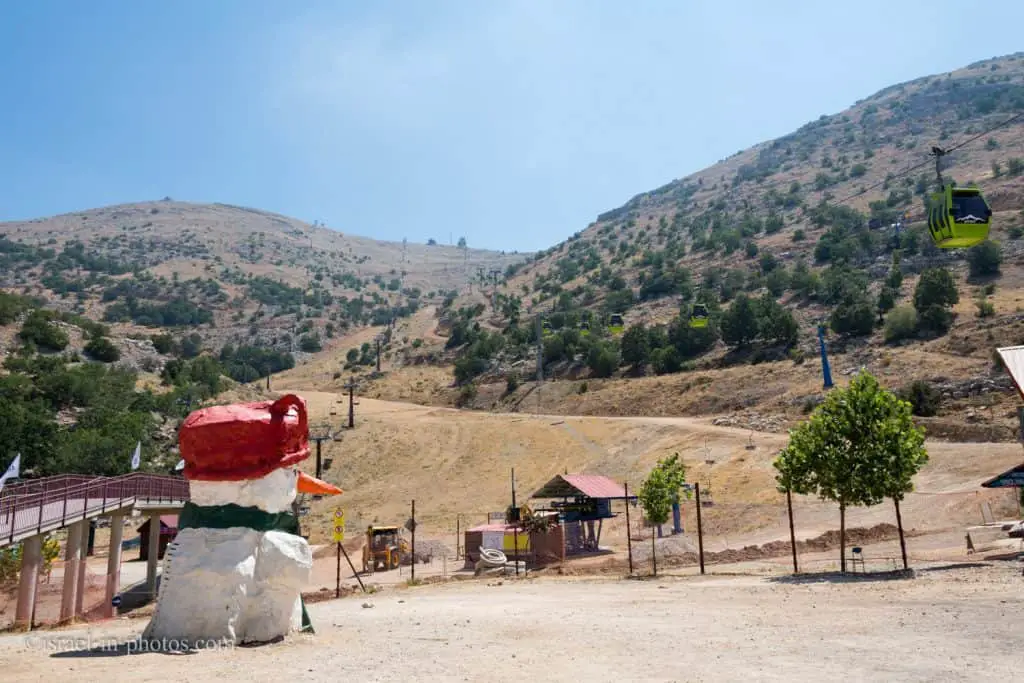 Summer Activities
All the summer activities are near the entrance (lower level), and you do not need a cable car to reach them. Let's take a look at them.
The first activity that you will see is summer tubing.
Summer tubbing – fun family sliding down the mountain on inflatable tubes, children must be five years of age or older.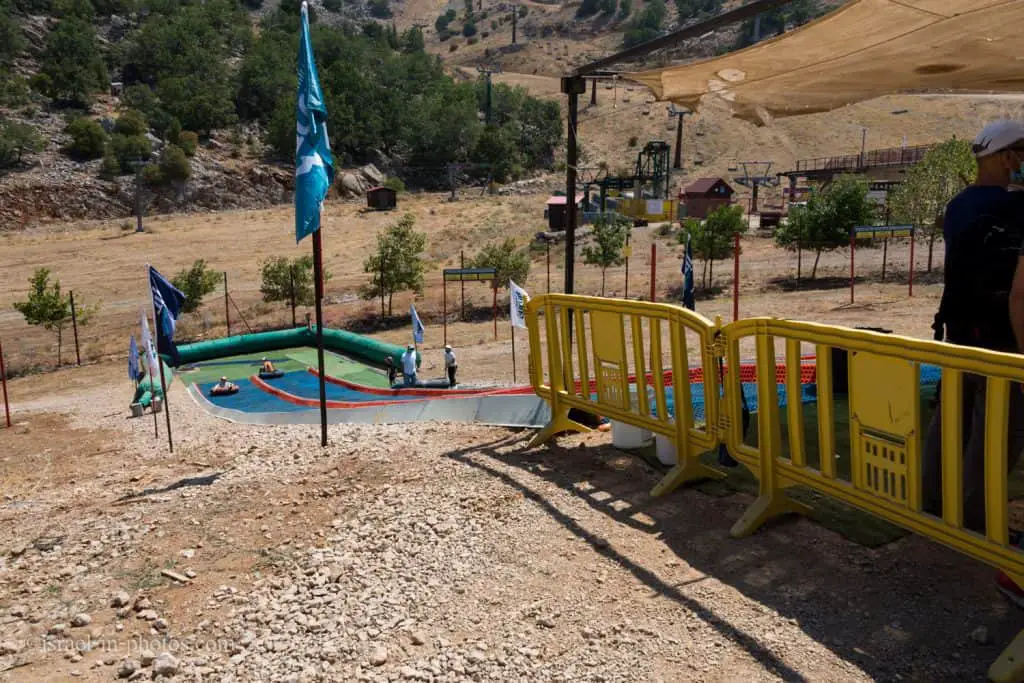 This attraction suits younger children, and my nine-year-old daughter decided to skip it. Thus we followed the path to the next activities.
Sky Rider – is the first and highest mountain levitation attraction in Israel. Suitable for age six and a height of 120 cm and above, children up to age eight must be accompanied by adults.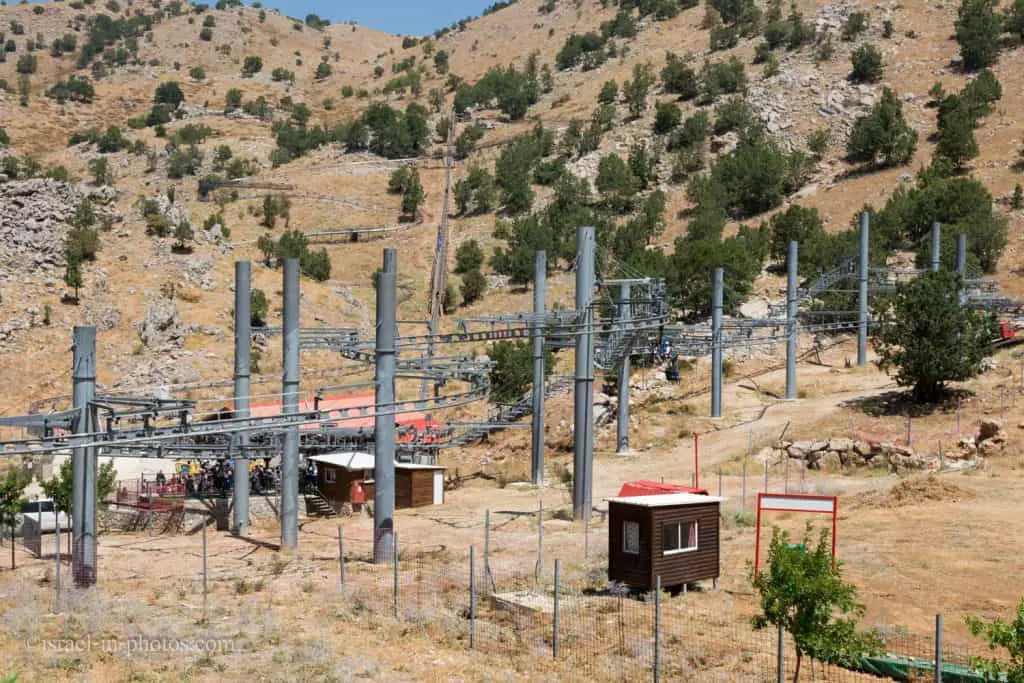 Alpine coaster (Mountain sleds)– the sleds run at a speed of up to 45 km/h and are controlled by the surfer, children must be 3 years of age or older, children up to 1.45 m height must be accompanied by an adult. Sleds are available all year round and are located on the lower level.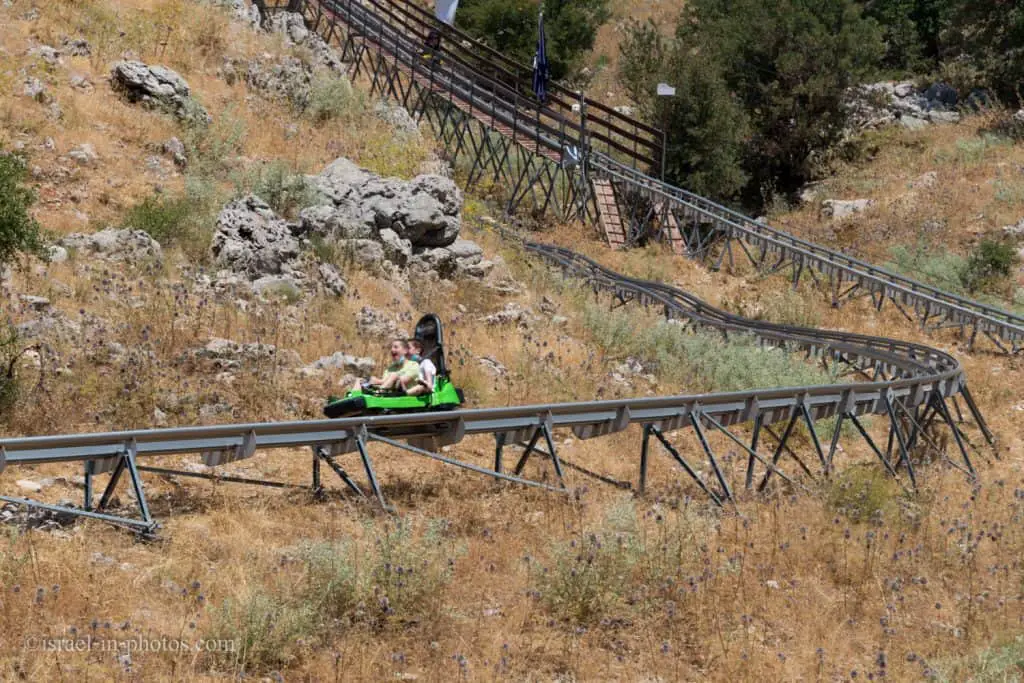 There were many people during our August visit (on a Friday morning). And the lines to the attractions were quite long. Each line took us about half an hour, and the activity is about two minutes.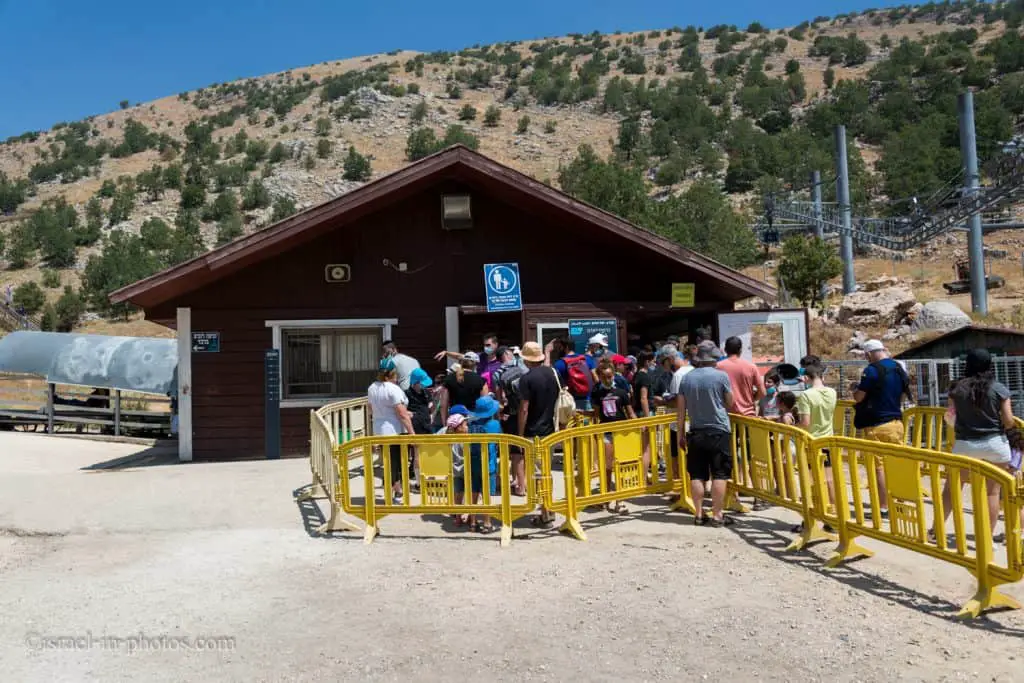 Also, keep in mind that while standing in line, there is no shade. Thus wear sunscreen and take plenty of water.
And the last summer activity is mountain cart.
Mountain cart – drive a unique non-motorized three-wheeled car with high navigability through an 850 m trail. Suitable for ages 15 and above.
We did not see it in action since this attraction was closed during the summer of 2020.
The Cable Car
During the summer, there was an ad campaign on different social platforms about Hermon. And the campaign mentioned free tours to the top of Hermon mountain.
I was not too fond of this campaign since it was misleading. Yes, the tour was free. But the tour started at the upper station. And you have to take the cable car to get there.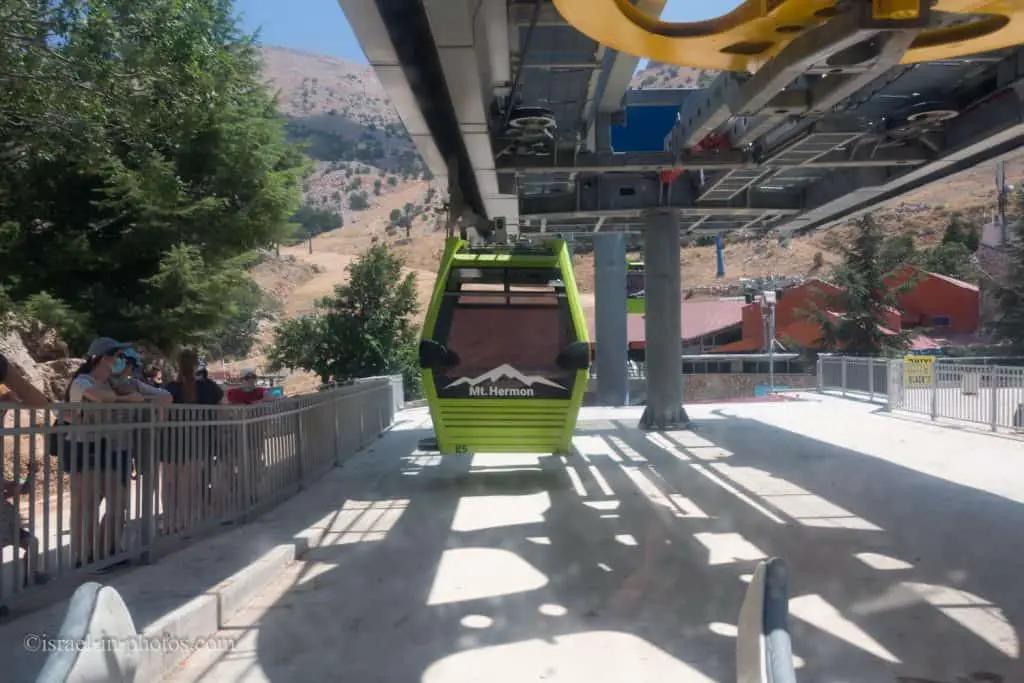 Anyway, we registered for the eleven o'clock tour. Thus about half an hour before the beginning, we took the cable car to the upper station.
Cable car: for all ages, 8 persons per gondola only, children up to the age of 12 must be accompanied by an adult.
At the upper station, you can find some historical photographs.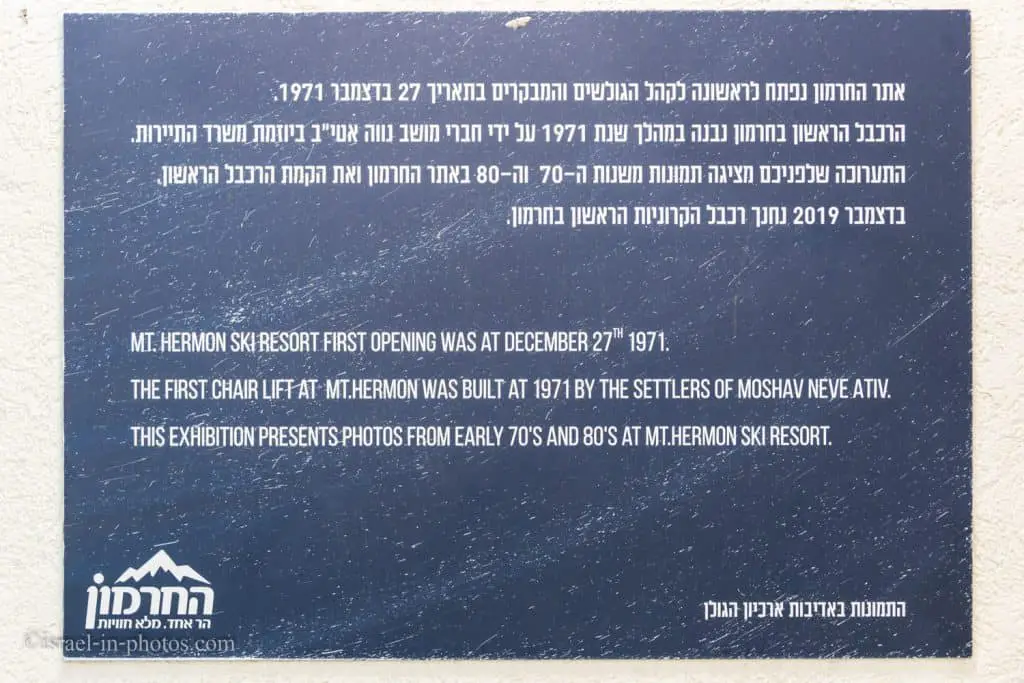 Guided Tour
The tour by Israeli Nature and Parks Authority guides began with a geographical overview of the surroundings.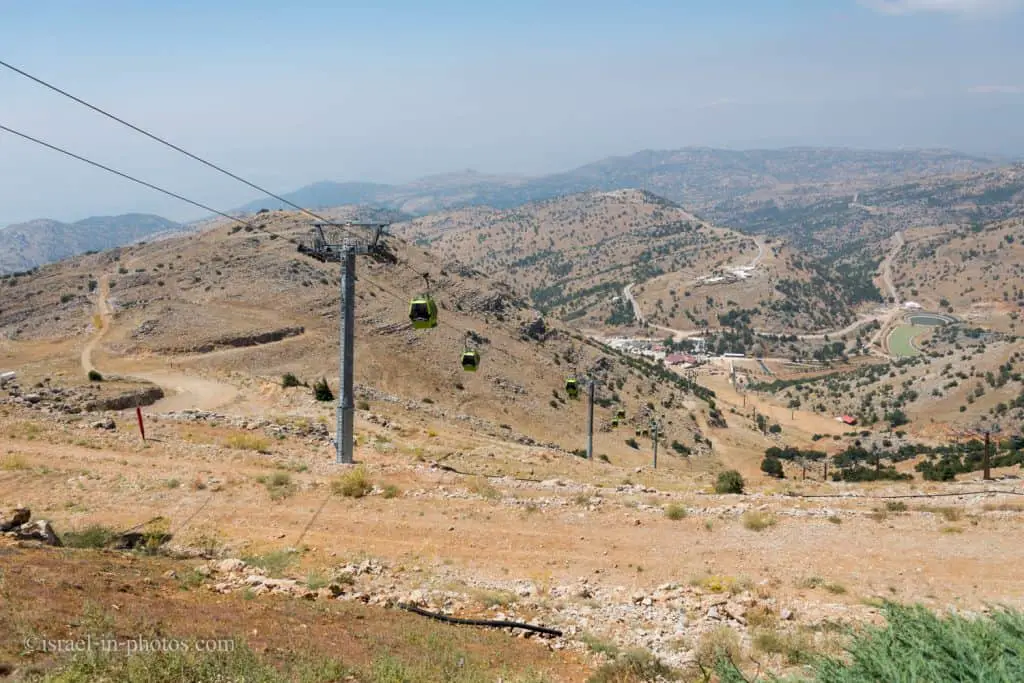 By the way, there is a black trail near the upper station. And we loosely followed its path.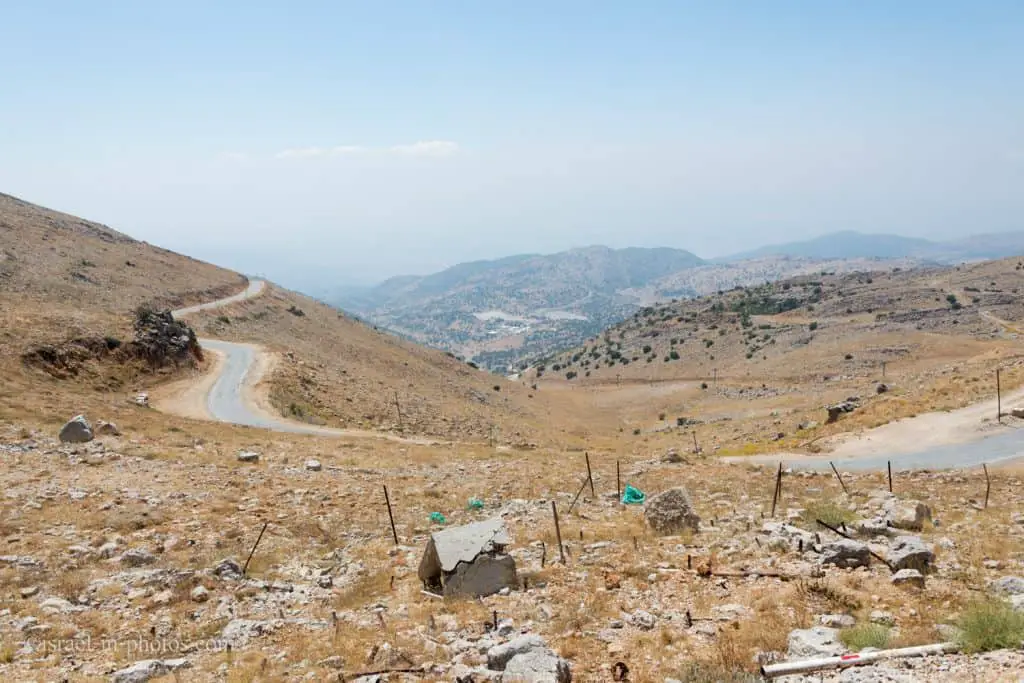 Then the guide told us about the geology of the Hermon mountain cluster. As it turns out, Hermon used to be more than one kilometer taller than it is today. And it is slowly losing height. The reason is a combination of heavy rains and limestone. As rain passes through the limestones, it washes parts of it. Big spaces are formed underground, and occasionally they collapse. And when they crash, a Dolina is created. And you can see one of such formed valleys in the following photo.
The hut on the right in the photograph above was constructed by the IDF. After gaining control over this part of the Hermon, they understood that IDF has no experience with such weather conditions. Thus, the hut was constructed for soldiers to train and live in the snowy winters. Today this hut is used by charity organizations to host special children for a fun day.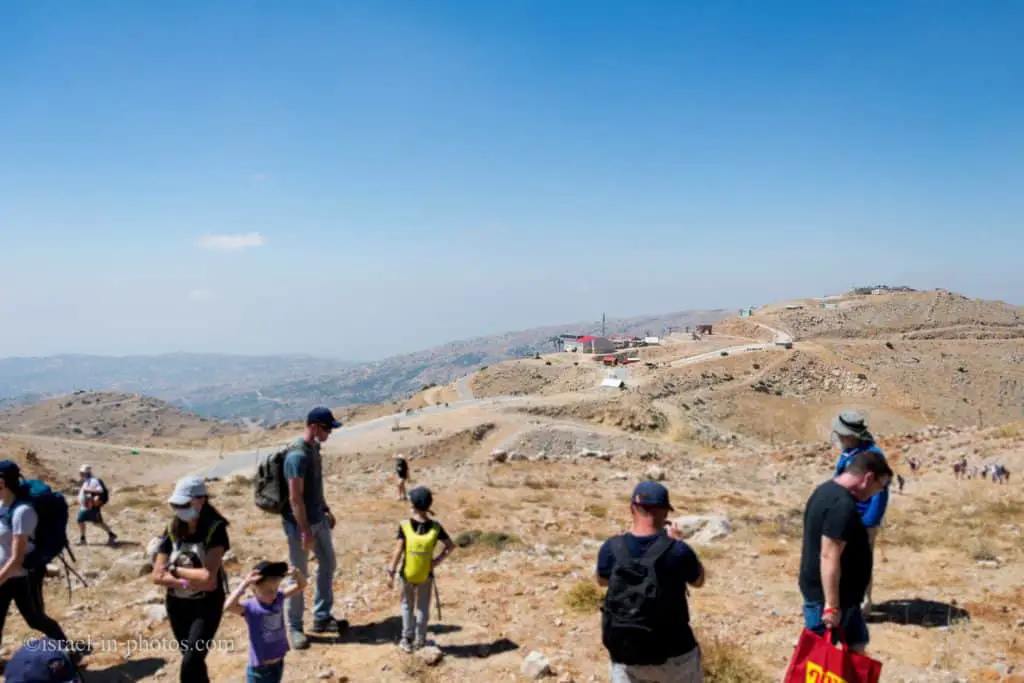 Then we received explanations about the fauna and flora of this region. And I did not know that there are many butterflies here during Spring.
Also, due to the high winds, and the weight of the snow, you will not find high trees on the top of Hermon. Instead, all plants lie on the ground.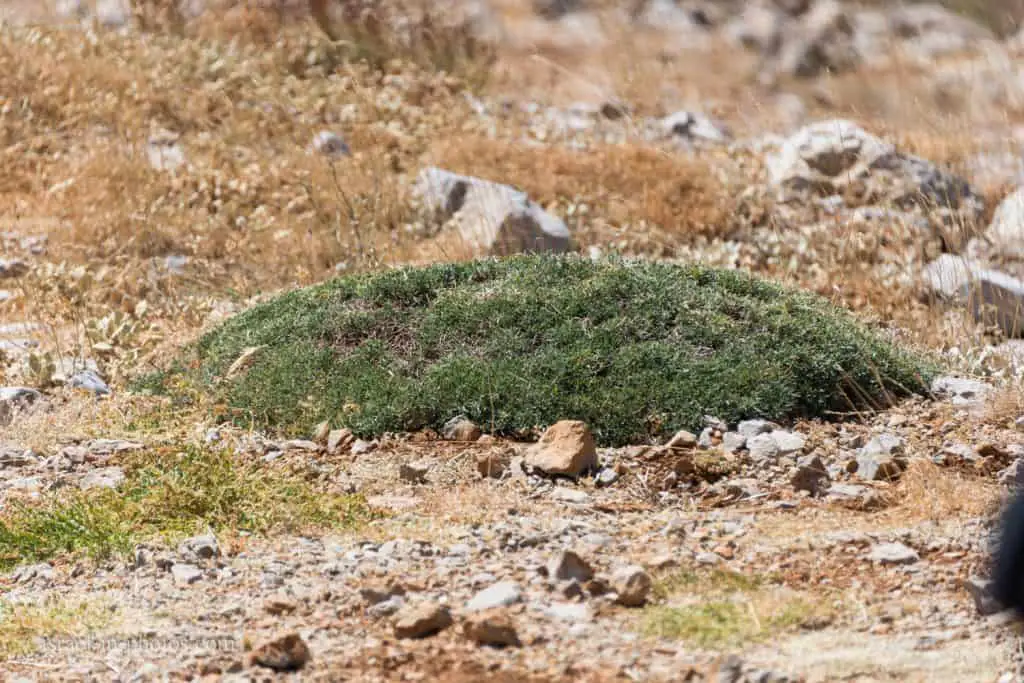 Some dictionaries define a mountain as a place that has different fauna on its hills and by its base. And according to this definition, Hermon is the only mountain in Israel.
And lastly, we reached a stunning viewpoint where we discussed the Yom Kippur War.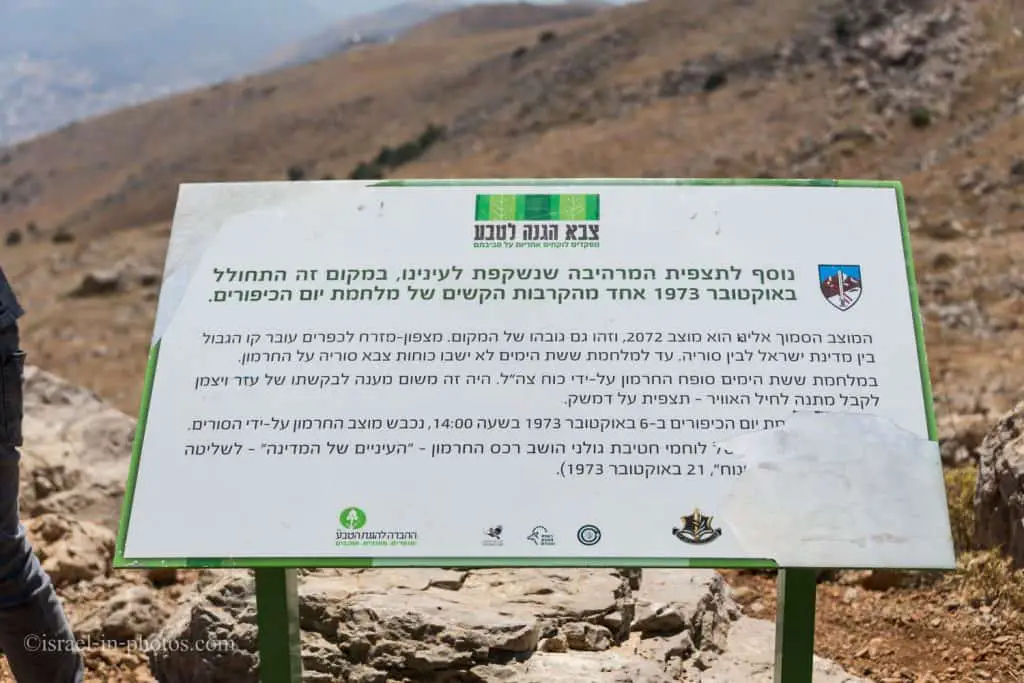 From this viewpoint, you can see where the forces took stands and where the IDF soldiers climbed the Hermon ridge. You can also see Druze towns on both sides of the border – Majdal Shams on the Israeli side and Hader in Syria.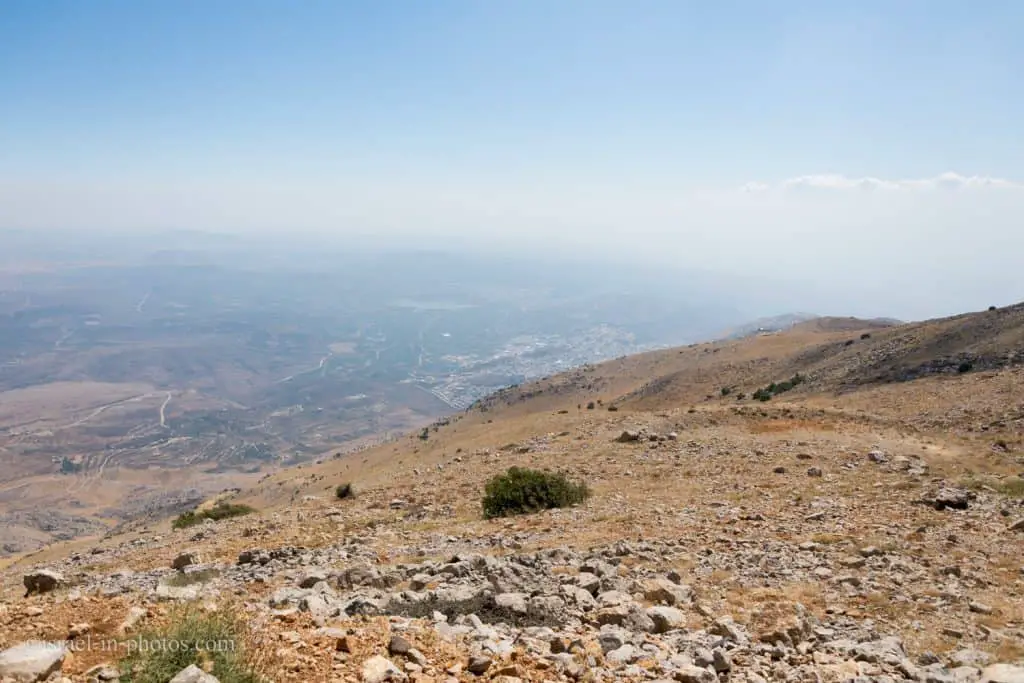 You can also see Givat Htisaacott, which is by the border (near the road on the right of the following photo). The literal translation of Givat Htisaacott is the hill of the screams. This hill received this name because the Druze were standing there and screaming to their friends and family on the other side of the border. But today, you will not hear people screaming since they all switched to mobile phones.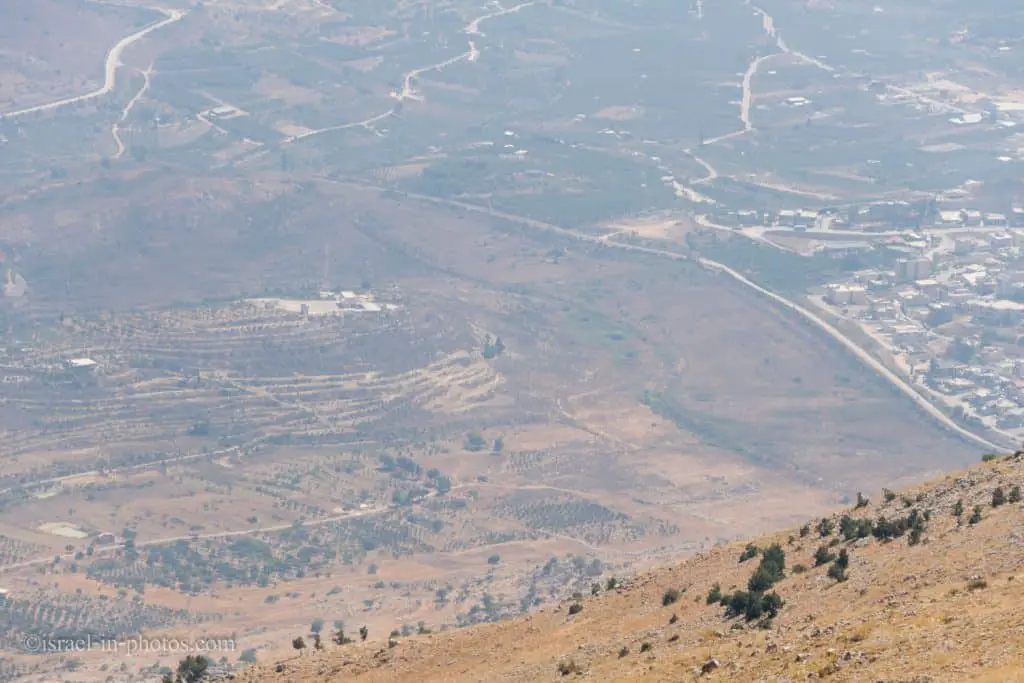 The guided tour lasted about one and a half hours, and we enjoyed it a lot.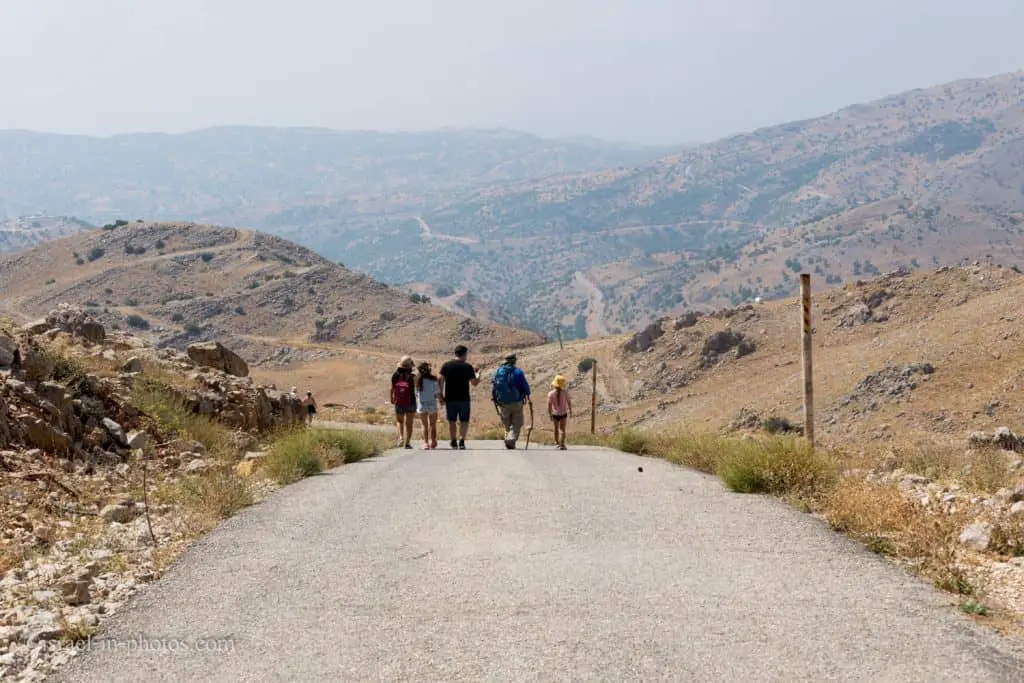 Nearby Attractions
On your way to Hermon, you will probably pass near some of the most popular attractions in northern Israel. So here are several suggestions for places that you can visit nearby.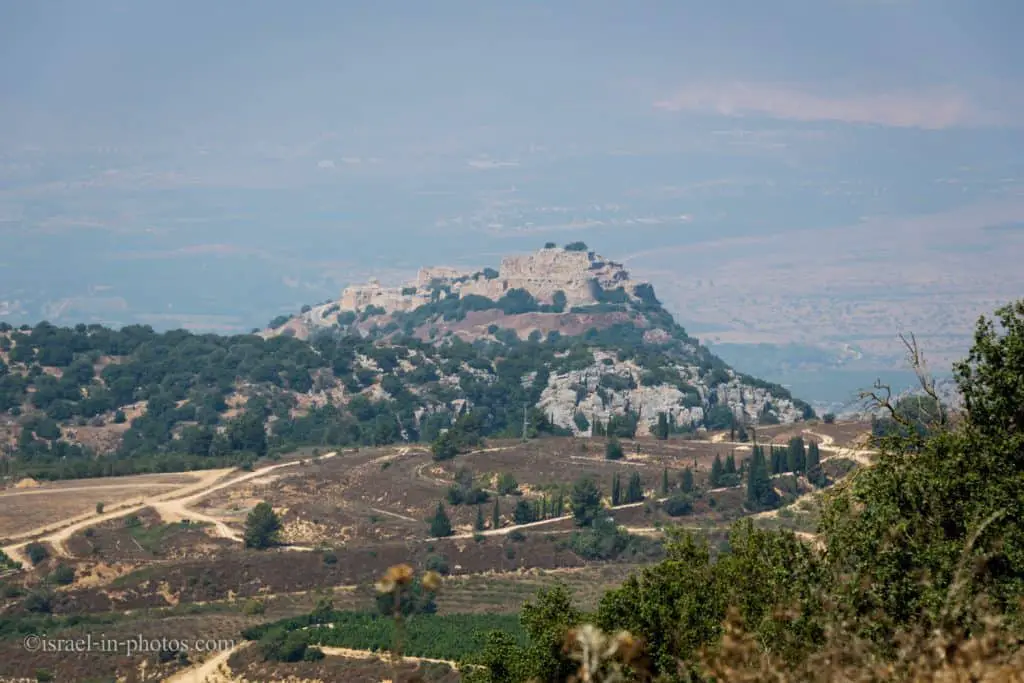 Summary
We greatly enjoyed our visit, mostly because we had a good guide.
Should you visit Hermon during the summer season? That depends on the purpose of your visit. There are better alternatives if you are going there since you are looking for an attraction for kids. Many amusement parks for kids cost about the same or even less, and they offer a more comprehensive array of attractions.
But if you are going there to learn more about Hermon and join one of the guided tours, I recommend paying a visit.
Also, you can do a combo visit and join the tour and the activities. But I want to add one note regarding the tour. Though most adults enjoyed it, most children that were in the ages of elementary school or younger were bored.
Have you ever been to Hermon in the Summer? Tell us in the comments below.
That's all for today, and I'll see you in future travels!
Stay Tuned!
Additional Resources
Here are several resources that I created to help travelers:
And if you have any questions then check out
Useful Information For Tourists To Israel
.  
Did not find what you were looking for? Leave a comment below, and I will do my best to answer your questions.