In recent years a new trend started in Israel. Restoration of old neighborhoods and converting them into entertainment ones. Sarona is one of them but the first one was the old railway station in Tel-Aviv. It's a century-old train station next to Jaffa – Jerusalem old train line. This line was used about 100 years ago and in recent years (before reconstruction) it was a closed site. Today there are restaurants, shops and various attractions.
I guess that the old station site is profitable, thus similar complexes emerged. One of such complexes is Sarona (official site).
Sarona Neighbourhood
Map of the area: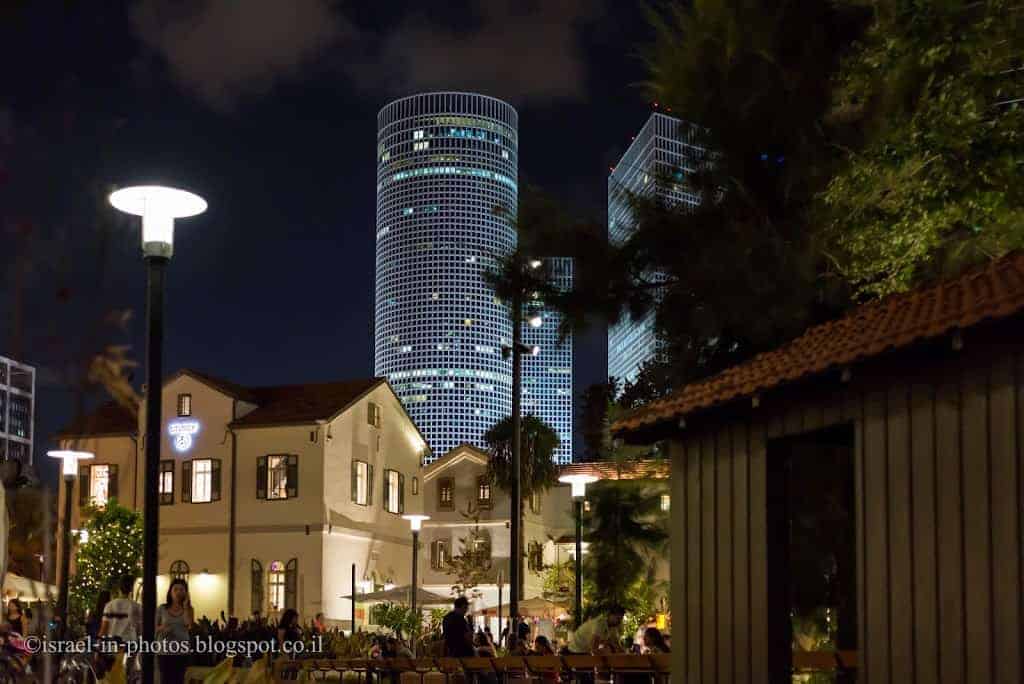 Sarona was a German Templer colony which is now a neighborhood of Tel Aviv.
The history of this neighborhood started in 1871 when the Templars purchased 60 hectares of land from a Greek monastery north of Jaffa. And in the same year foundation stones were laid for the first houses.
Sarona located near Azrieli center and you can also park there.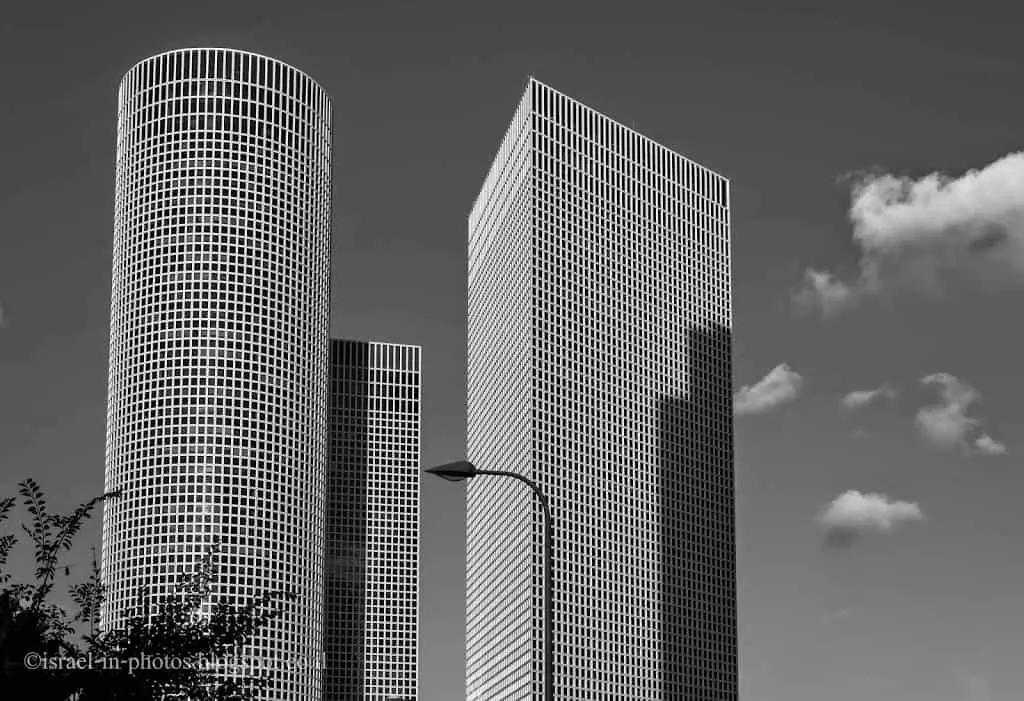 It's about 5min walk from Azrieli center. You need to go over Menachem Begin Tunnel and you'll see the Sarona neighborhood on the hill.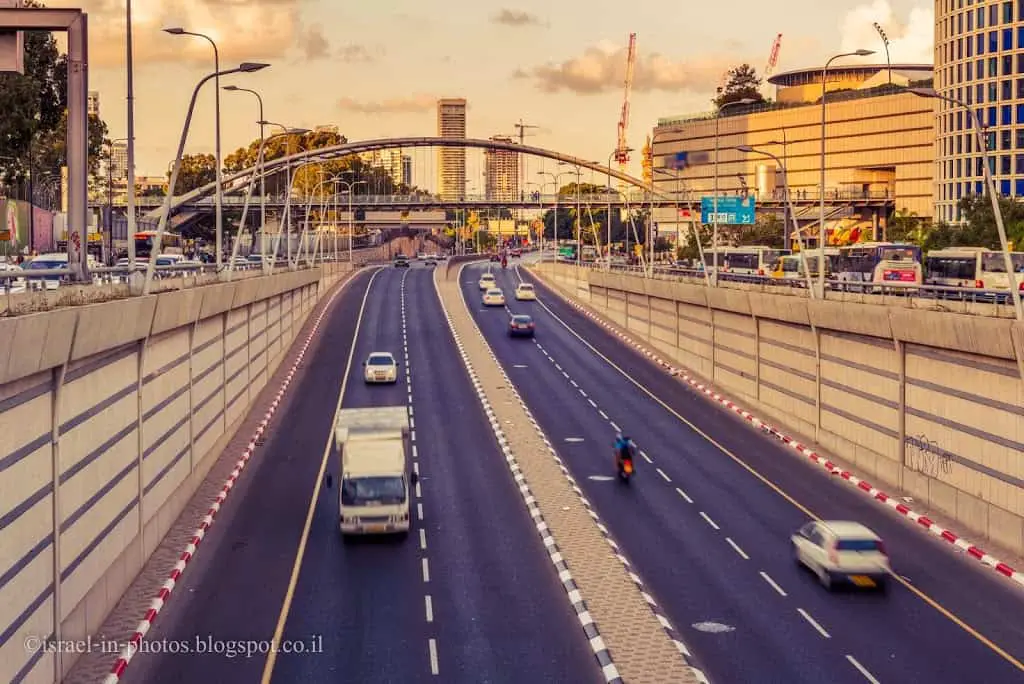 Sarona has many restaurants, stores, and other attractions. When we got there the first store we saw was the Draydel House.
This store has jewelry, decorations, and luck signs: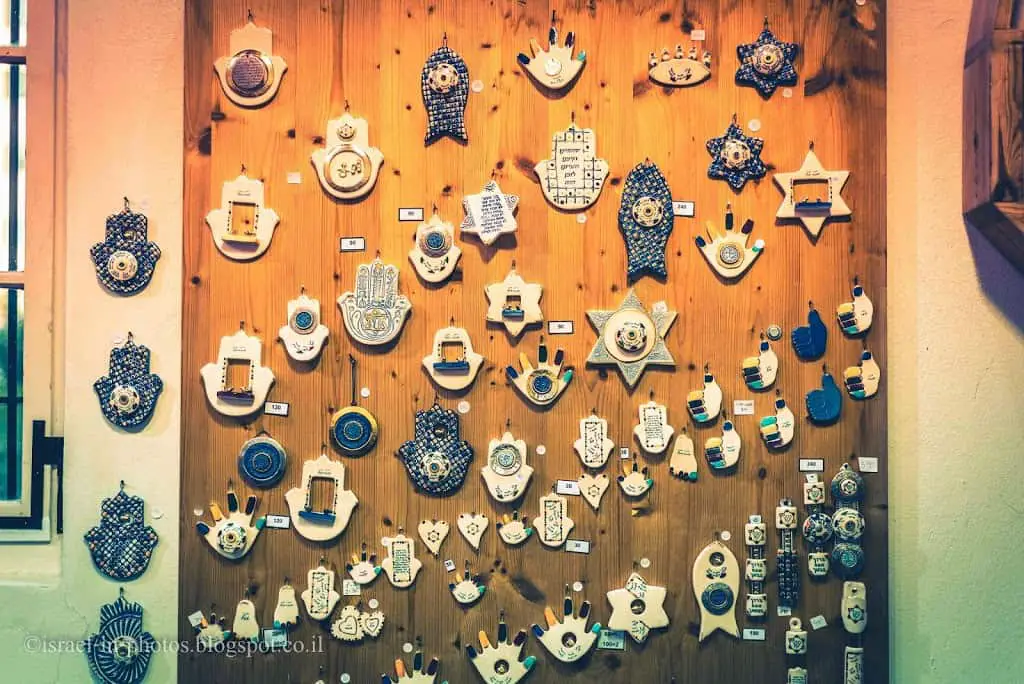 And of course draydels (dreidels). There are many various types. They differ by their look (standard looking, carousels, shaped as animals) and by what they say.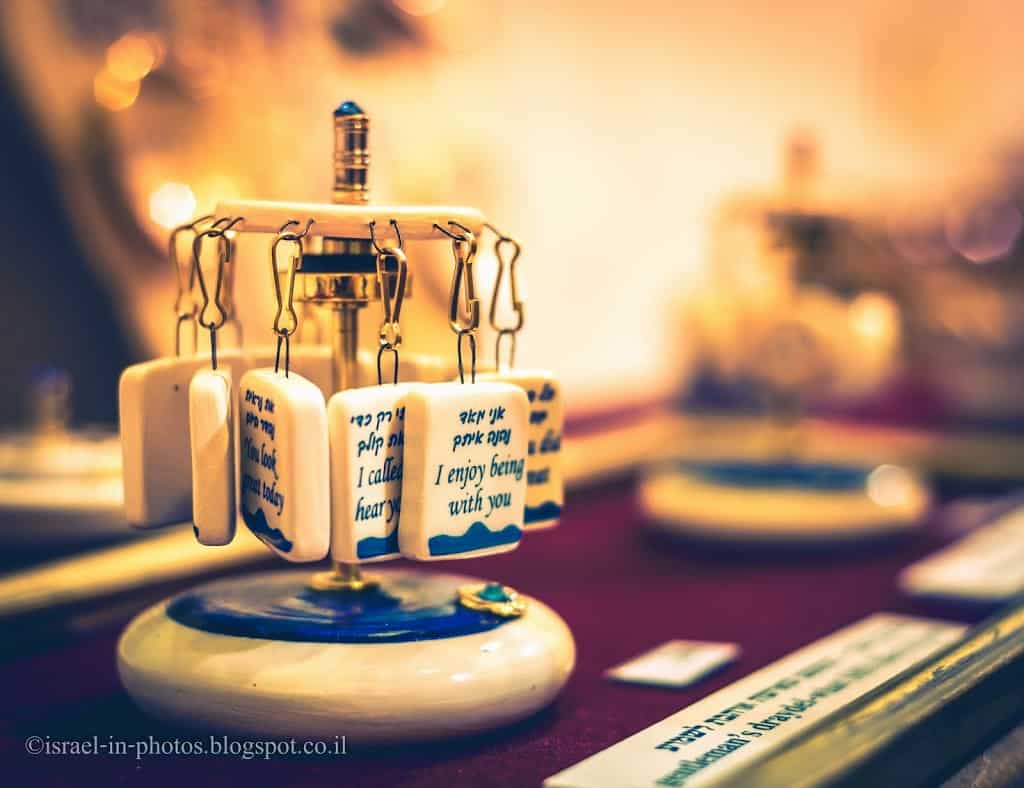 There are several children playground complexes on the premises: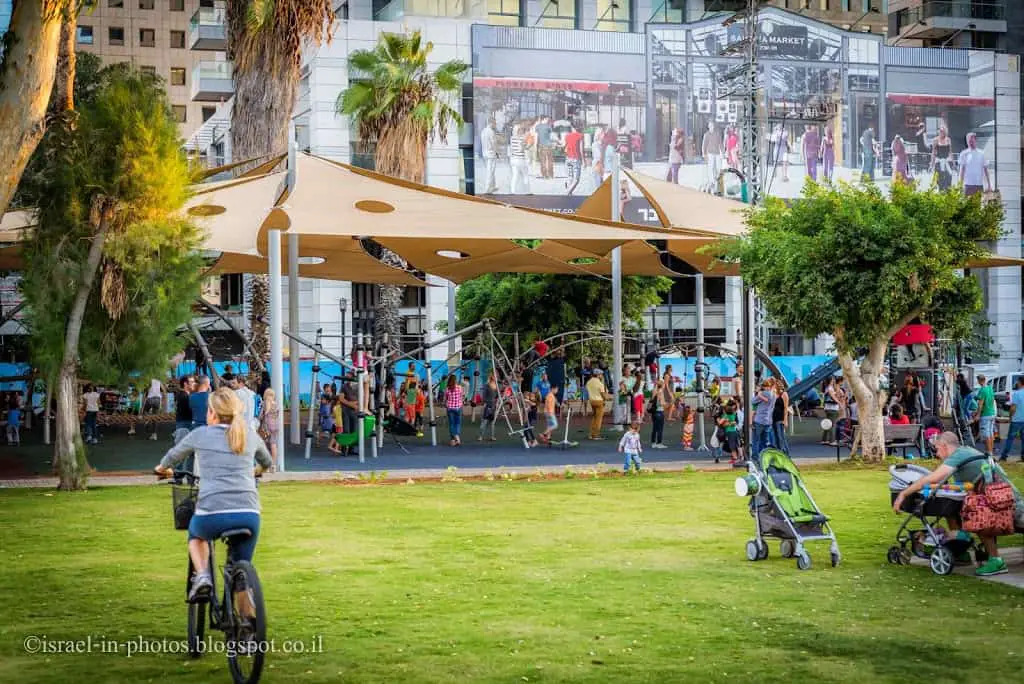 In the background, you can see a big poster. These are preparations to open Sarona Market. It was still closed, but you can skip into the future and see our visit to Sarona Market.
The visitors center (which was closed):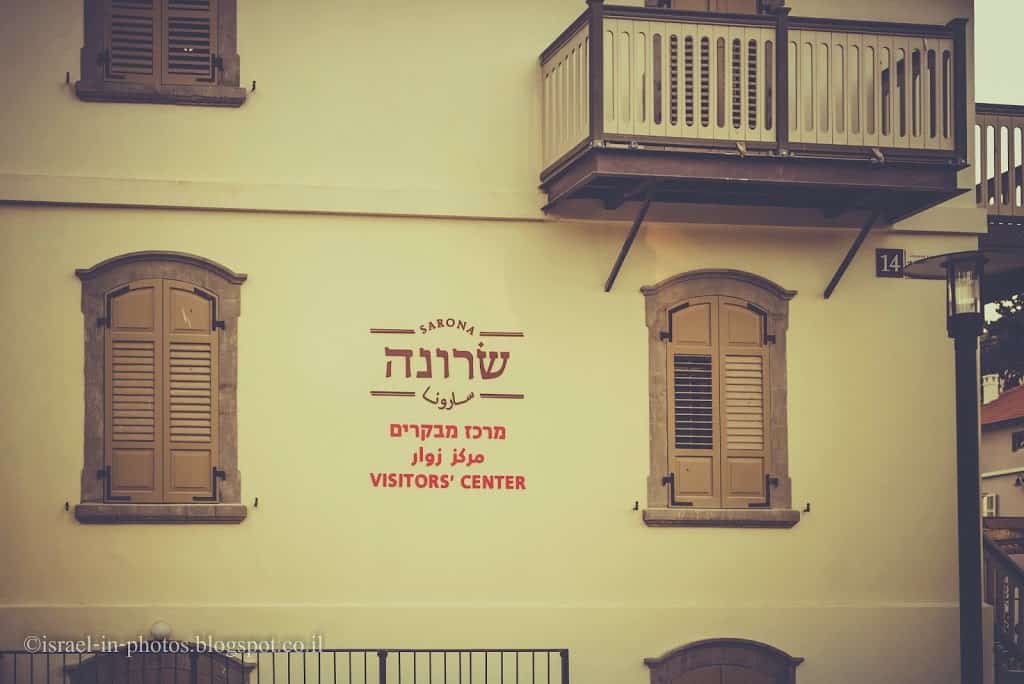 Today this neighborhood is surrounded by skyscrapers and it's quite hard to believe that back in the days it was Templars' first agricultural colony. The colony's oranges were the first to carry a "Jaffa orange" brand, one of the better known agricultural brands in Europe, used to market Israeli oranges to this day.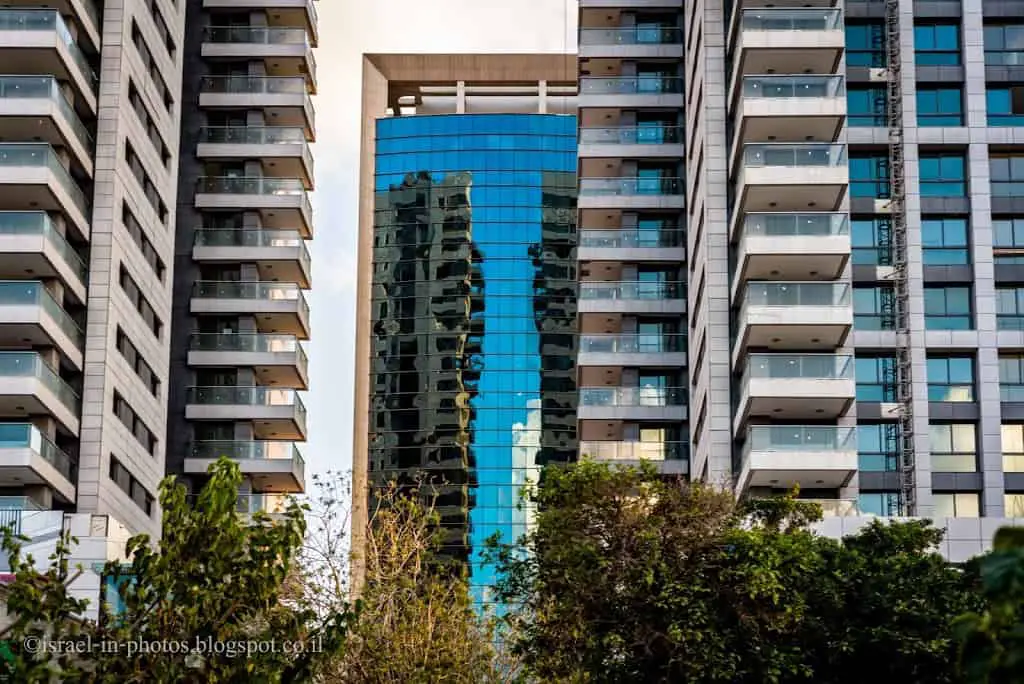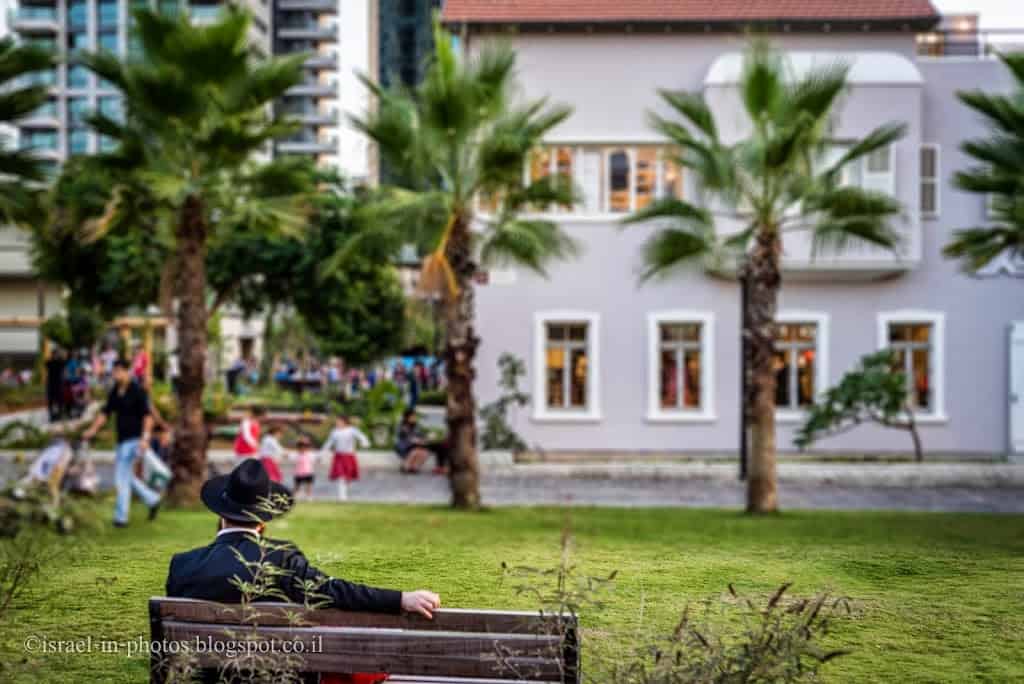 We've visited during Sukkot, thus there were shows for children: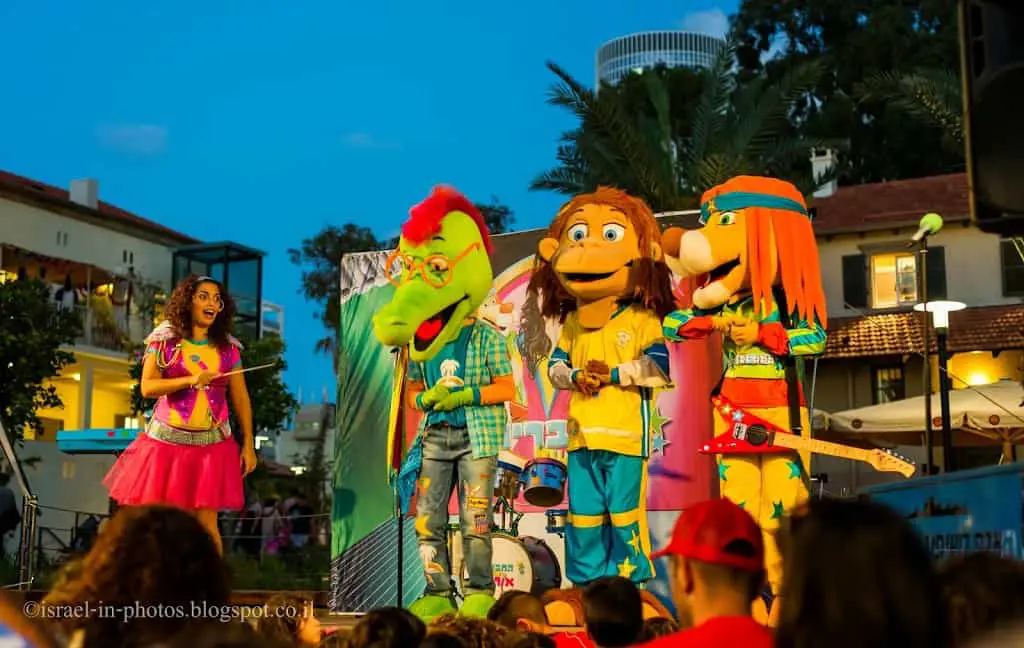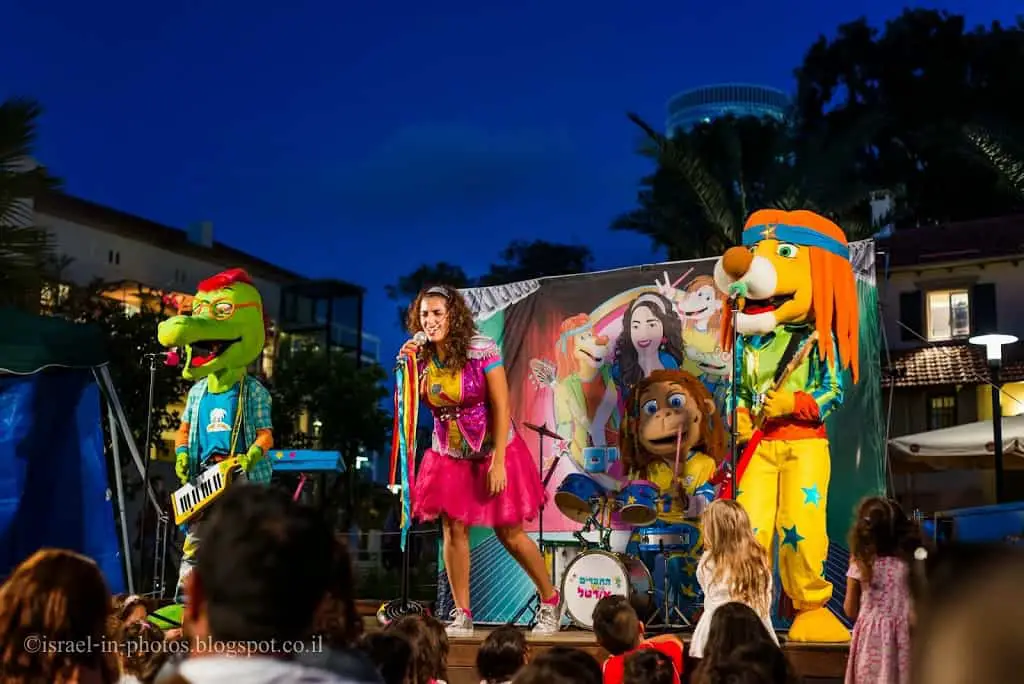 And there was music for adults: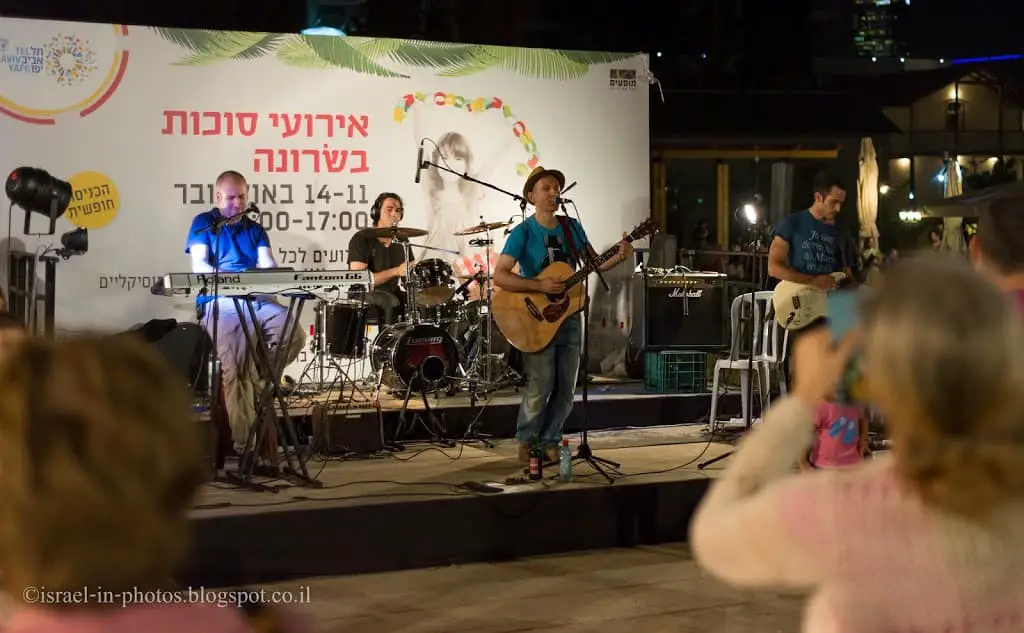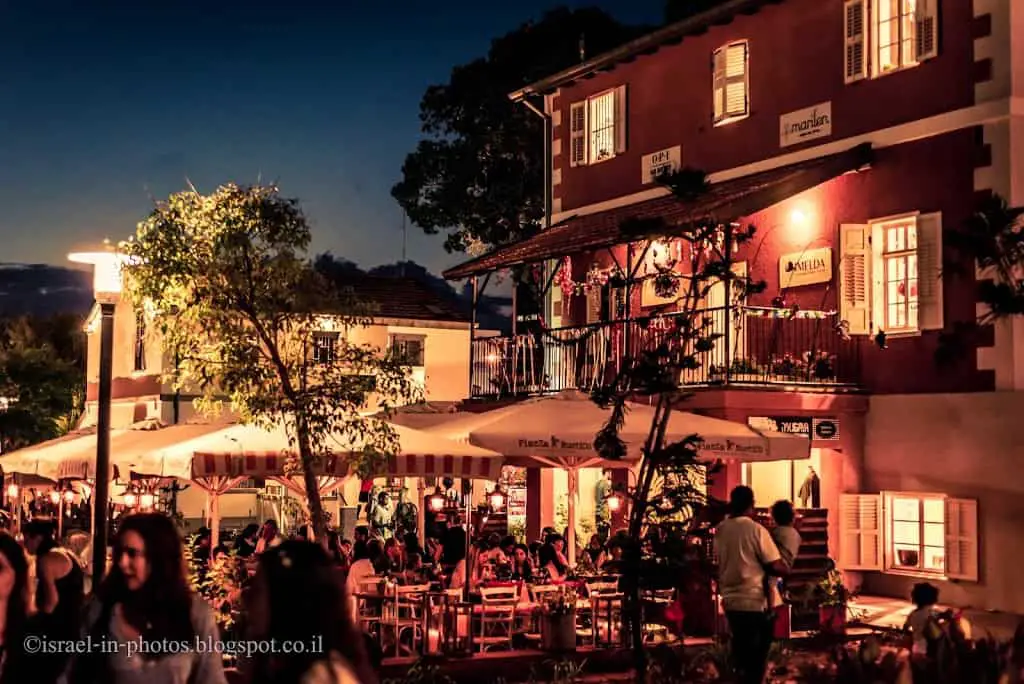 A wall at the BIGA restaurant: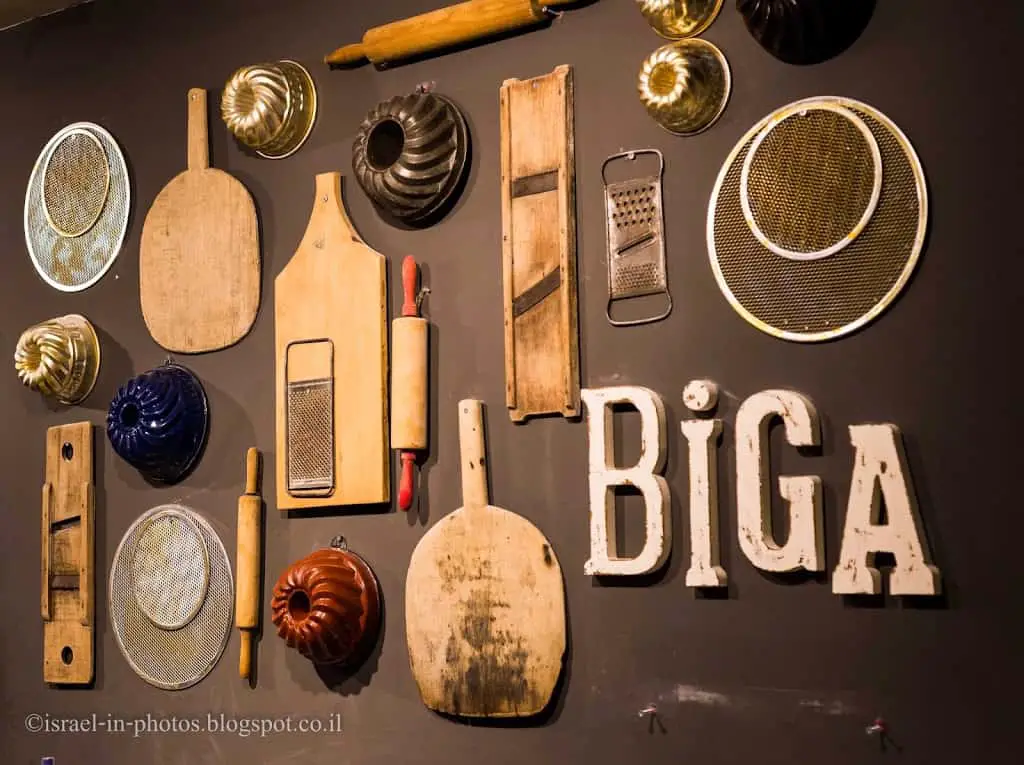 We've gone in at got some macaroons: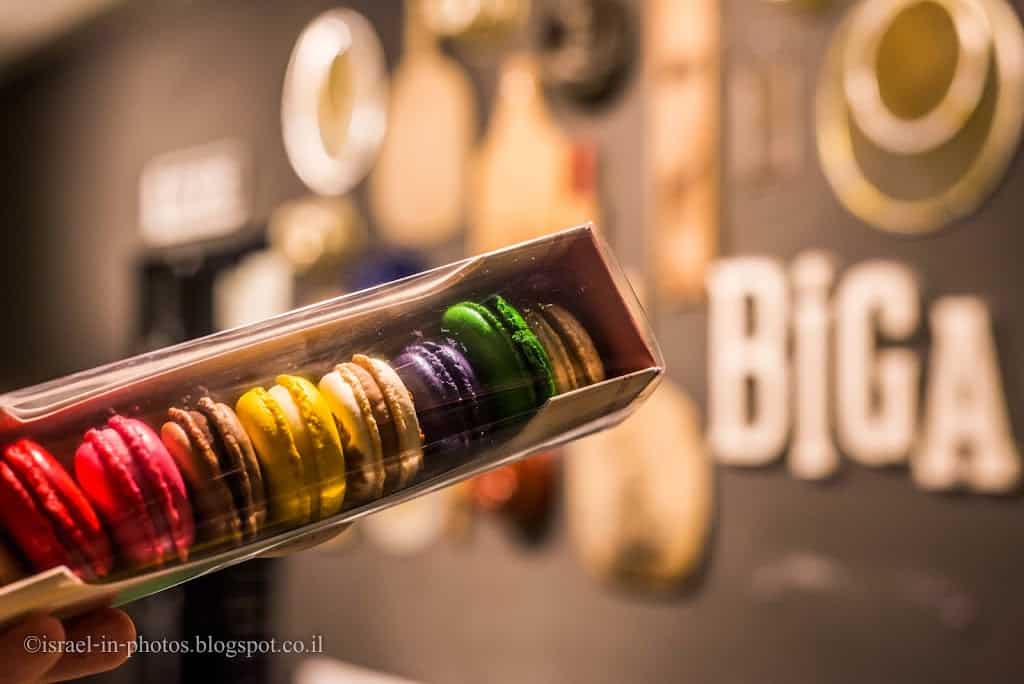 Five hundred calories later we've continued our journey. Well, basically the macaroons gave us the energy to go back Azrieli parking and head home.
Overall, Sarona and nearby Sarona market do not represent something unique. Thus, it might be less interesting for tourists (unless you are taking a tour there). But, the locals love it. It's a nice place to hang out and get something to eat.
That's all for today and I'll see you in future travels!
Stay Tuned!
For additional points of interest nearby see Tel Aviv-Yafo page.

Additional Resources
Here are several resources that I created to help travelers:
And if you have any questions then check out Useful Information For Tourists To Israel.

Did not find what you were looking for? Email me at
[email protected]
, and I will do my best to answer your questions.