Tel Aviv Port Market (Shuk HaNamal) is a small market in northern Tel Aviv by the sea, offering quality produce.
Map
As the name suggests, the port market is located in Tel Aviv. Its address is Nemal Tel Aviv Street 12, Tel Aviv.
Directions for drivers: Link to Waze and Link to Google Maps
Directions for public transport: Link to Moovit
Interactive map of the area:
Offers:
Hotels, hostels, and apartments in this area:
Directions
If you are using public transport, then a variety of buses reach this area. Here is already a preset link to Moovit. Just enter your starting point, and you will get the updated directions.
And if you are driving, then you will need to find parking.
Parking
There are several paid parking lots in the area. The closest one is the parking inside the Tel Aviv port. And if you do not mind a ten-minute walk, you can park near Reading Terminal.
On the way from the Reading Terminal parking, you will pass a bridge above the Yarkon river. And this is the river with the power station: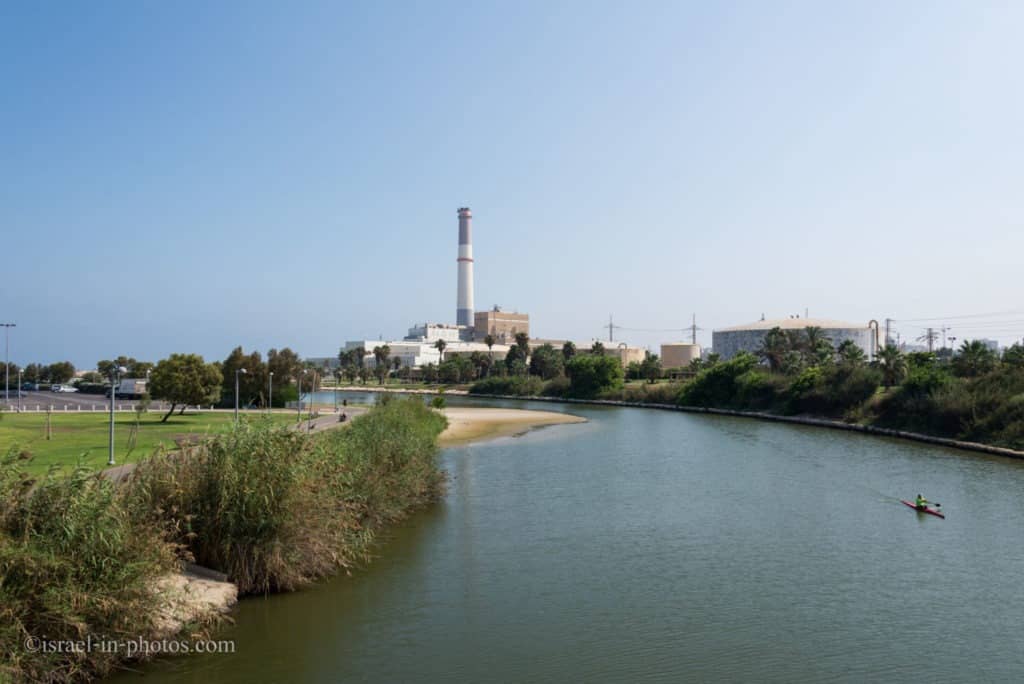 Opening Hours
Sunday: 09:00 – 16:00 (not all stores are open)
Monday – Thursday: 9:00 – 19:00
Friday: 07:00 – 15:00
Saturday: 09:00 – 17:00
New Food Trend
Port Market in Tel Aviv was opened in 2008. And it is the first one to open and start a new trend of "new" markets.
Opposite to "old" markets in Tel Aviv, the new market, like this one, is different. On the one hand, they are more expensive. And on the other hand, they offer unique and top-quality produce. Thus, if you want something unique, like different kinds of berries, you will not find them at Carmel Market. But you will find them here, and they will not be cheap.
About Port Market
Since its inception, in the Fall of 2008, the Port Market has become home for Israeli farmers and producers. What began as a dream of bringing a new culinary message to Israel is now the first and only indoor farmers market in Israel.

The location of the Port Market in an ecological building that overlooks a stunning view of the Tel-Aviv Port, along with the collection of quality stores offering local and international products, has made the Port a genuine gastronomic wonderland.

Ten years have passed since the Port Market opened its doors to foodies, becoming a healthy, tasty alternative to industrial food. The people behind the stores and booths at the Port Market are the culinary, cultural leaders in Israel, offering everyday premium meat, fish and fresh seafood, boutique cheeses, aromatic olive oil, olives and spreads, fresh pasta, handmade sausages, spices, legumes, beers, and wine from around the world, bread and pastries baked on-site, premium ingredients and of course unique vegetables and fruit.

The farmers market celebrates Israeli agricultural produce, bringing to the forefront the people of the land who work hard for every seed, plant, grain, fruit, and vegetable. Every morning, local, seasonal premium products arrive at the Port Market.
Source: official site
Restrooms
You can find toilets on the second floor at the Tel Aviv Port Market.
At the Farmers Market
On Fridays, next to the indoor farmers market, there is also an outdoor market (on both sides of the building).
As I mentioned in the beginning, in this market, you can find unique things. For example, this is the first time I have seen Nopal at a store.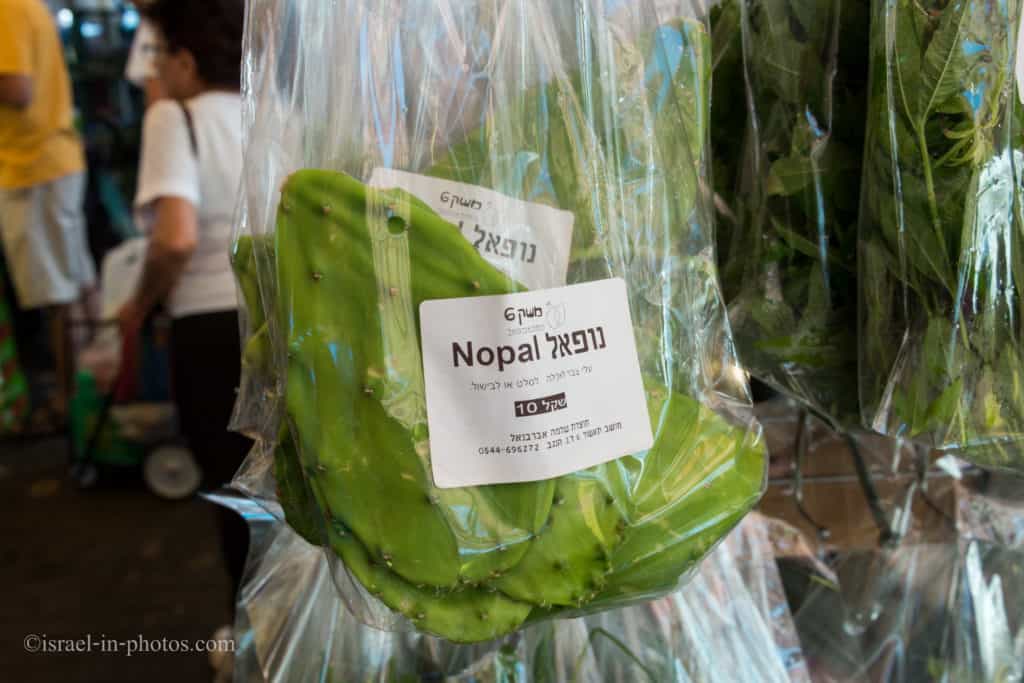 As you can see, the outdoor market is covered.
Tel Aviv Port Market is quite small. And even with the outdoor part, you can pass from end to end within five minutes.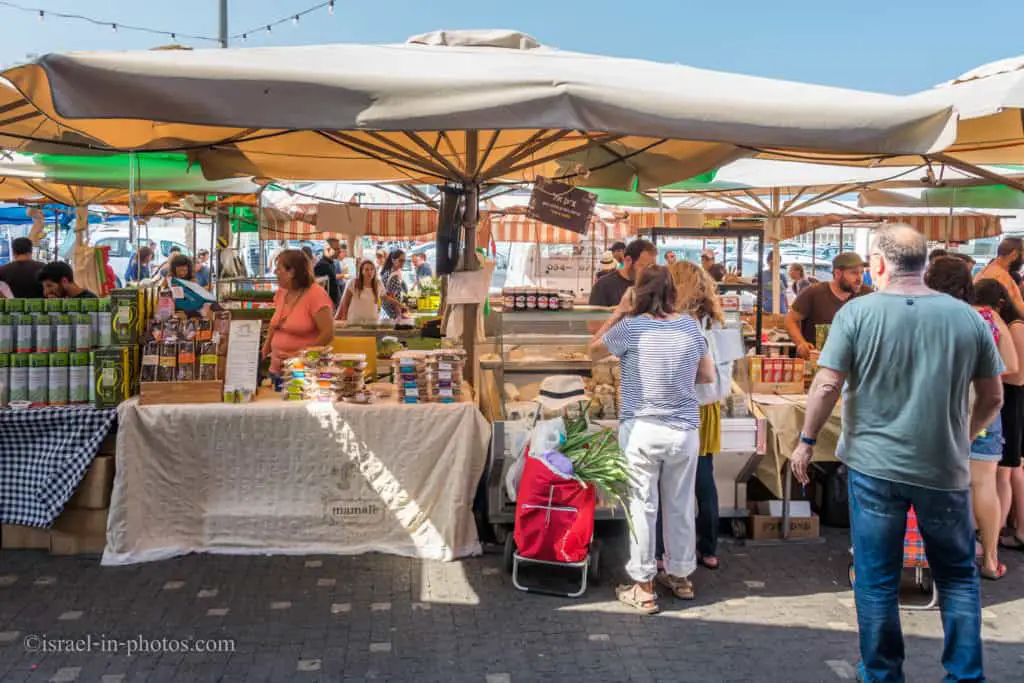 Indoor Market
And now, let's enter the building. Besides fresh produce, you can find several restaurants or buy juice. And if you want to see the list of all places, you can find it on the official site.
There are only several fruit and vegetable stands, but you will fill everything you need.
On the second floor, there is a restaurant, and the bathrooms are also there.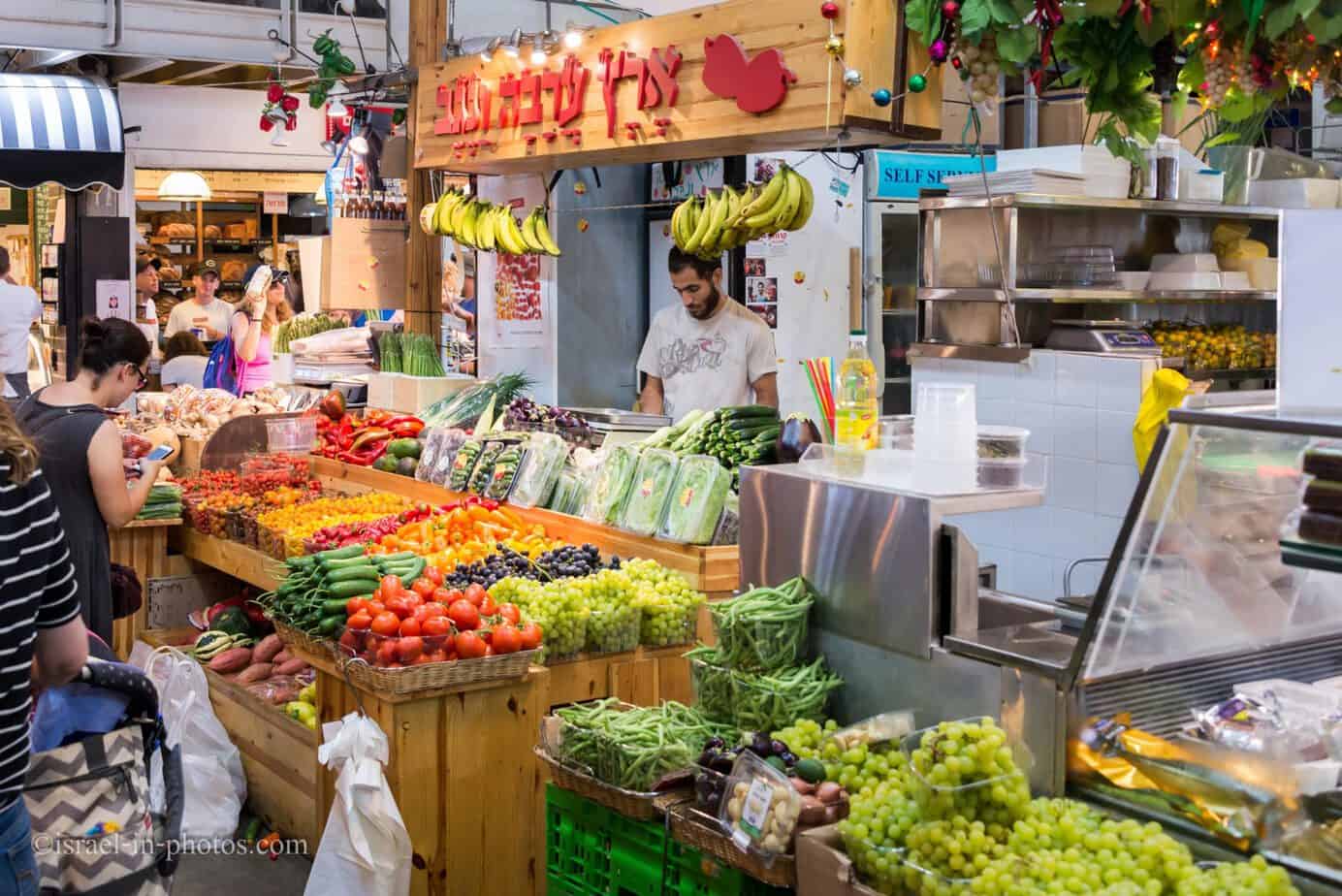 Also, remember that Friday is the busiest day of the week. In the middle of the week, there will be significantly fewer people.
After going through Indoor Farmers Market, we went to the outside part in the back.
There were about half a dozen stands in the backside.
I have read somewhere that Tel Aviv has the highest rate per capita of dogs. Thus, it is completely normal to take your dog to the market with you.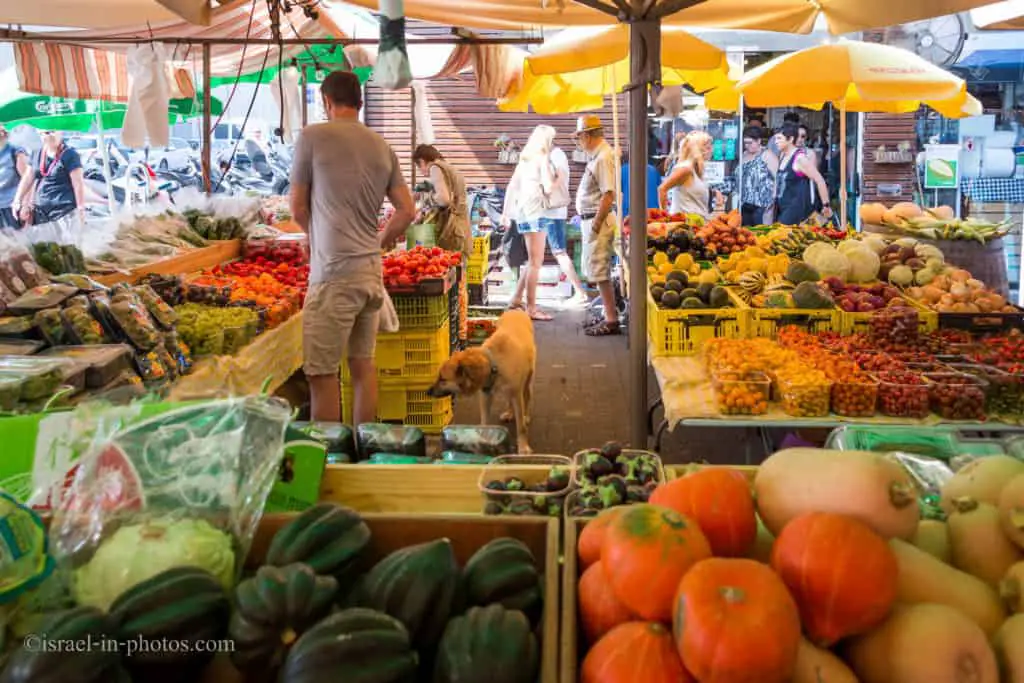 Back inside: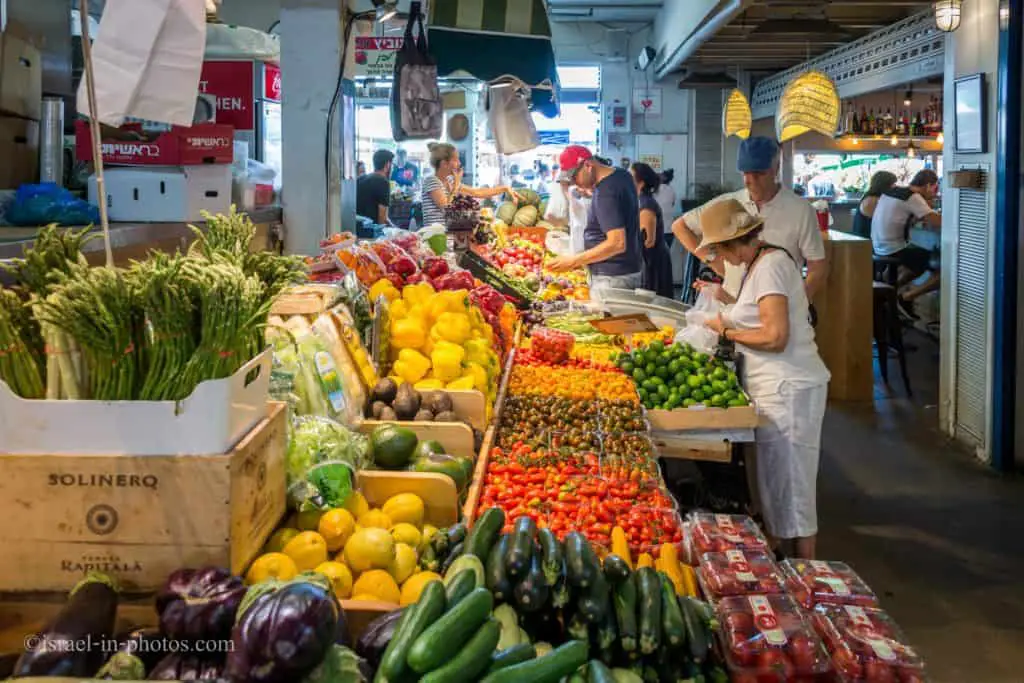 Who wants a yellow watermelon?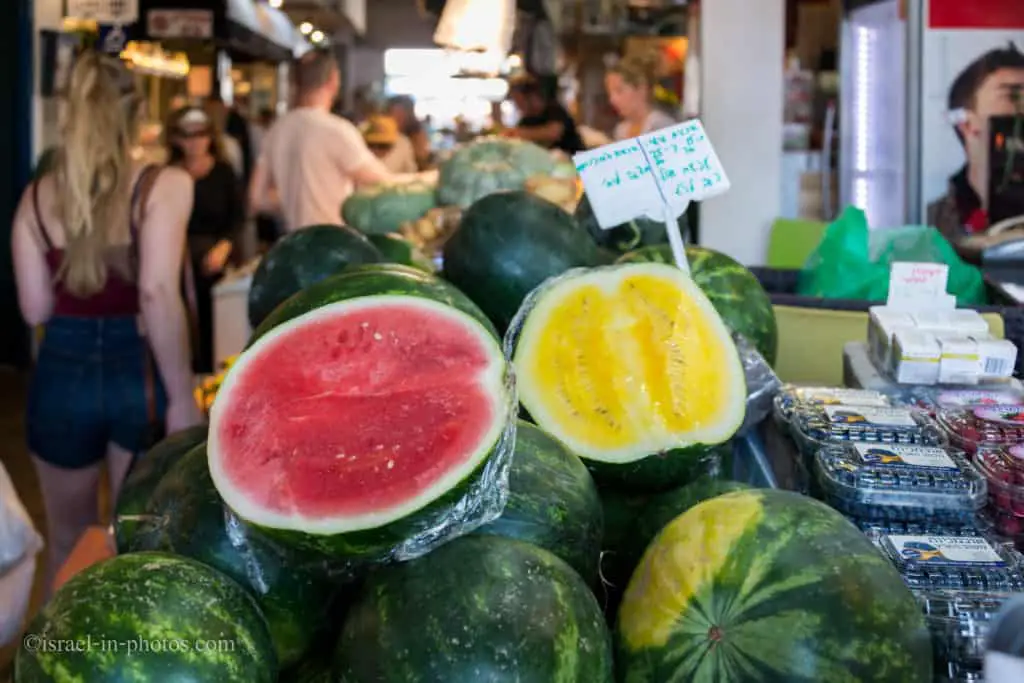 As you can see, the market is not significant. Thus a typical visit will take up to half an hour. Therefore I would suggest combining the market with a visit to nearby attractions, like the Tel Aviv Port.
Summary
This market is quite small. But despite its size, it is a lovely spot to grab something to eat, buy quality products, and take photos 🙂
If you love markets, check out Markets in Tel Aviv And Jaffa. And for additional points of interest nearby, see Tel Aviv-Yafo.
Have you ever been to the Tel Aviv Port Market? Tell us in the comments below.
That's all for today, and I'll see you in future travels!
Stay Tuned!
Additional Resources
Here are several resources that I created to help travelers:
And if you have any questions then check out
Useful Information For Tourists To Israel
.  
Did not find what you were looking for? Leave a comment below, and I will do my best to answer your questions.