We traveled to Austria during the Passover vacation (April). Our plan was to rent a car for a week and during that week to visit both human-made constructions (castles, villages, and cities) and nature. And at the end of the week to return to Vienna for 3.5 days.
Since we traveled during April (Passover vacation), most nature-related attractions were still closed. Our plan included Eisriesenwelt Ice Cave, largest ice cave in the world, Grossglockner High Alpine Road, and several waterfalls. Unfortunately, most nature-related attractions open only in May. Thus we had to replace them with other attractions. But the following map includes the natural attractions as well.
Map of the area:

The places we visited in chronological order:
Austria has a lot to offer. But, in order to make your trip better here are several tips we learned the hard way:
Season – as I mentioned above, you are looking for a standard trip then visit at May-August (maybe September). Otherwise, some attractions (mostly nature related) might be closed. And if you are going for a ski vacation, then of course winter is the right time.
Food – many restaurants are closed for siesta. Thus, make sure you eat lunch before 2 pm or you might have to wait till 17 pm. I should also mention that supermarkets are usually open until 17 pm or 18 – 18:30 pm (in Vienna).
Attractions – most attractions are not time-consuming. Thus, if you want to plan your trip better then leave around two hours on average per attraction and around one hour per guided tour. Or even better have additional options. While visiting Vienna we planned one museum per day plus some sightseeing. But in reality, we managed to do much more.
Ratings – I am one of those people who check ratings and reviews. I noticed that most attractions have very high ratings. Thus, double check anything with the rating lower than four (out of five).
If you have questions, leave a comment below and I will do my best to answer it.
Also, while visiting Austria I created a series of Cinemagraphs (moving photos).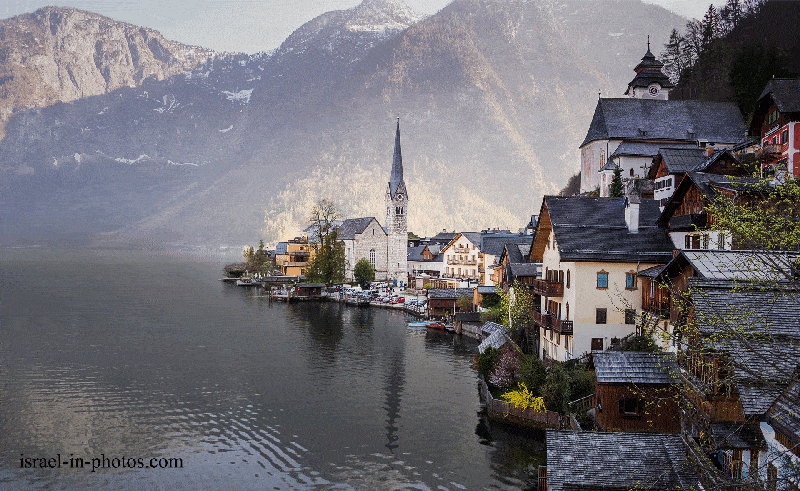 To find out more check out Cinemagraphs – Photos with Motion from Austria. 
 
Additional Resources
Here are several resources that I created to help travelers:
And if you have any questions then check out Useful Information For Tourists To Israel.
 
Did not find what you were looking for? Leave a comment below, and I will do my best to answer your questions.