During the Austria trip, we visited Carnuntum Archaeological Park (Roman City Quarter, Military City's Amphitheatre, and Museum Carnuntinum).
Background
Recently we (my wife and I) returned from 11 days trip to Austria. It is the first post from the series that will tell about our trip. As you probably guessed, most of our first day was dedicated to Carnuntum Archaeological Park. But let's start with several general things.
This trip was made during the Passover vacation. We planned to rent a car for a week and during that week to visit both human-made constructions (castles, villages, and cities) and nature. And at the end of the week to return to Vienna for 3.5 days.
Most nature-related attractions were still closed since we traveled during April (Passover vacation). Our plan included Eisriesenwelt Ice Cave, the largest ice cave in the world, Grossglockner High Alpine Road, and several waterfalls. Unfortunately, most nature-related attractions open only in May. Thus we had to replace them with other attractions. But the following map includes the nature attractions (zoom out/pan to see other points of interest).
Map of the area:

Carnuntum Archaeological Park
We landed around 10am at the Vienna international airport took the rental car and headed to our first point of interest. Carnuntum Archaeological Park is located about a half hour drive from the airport.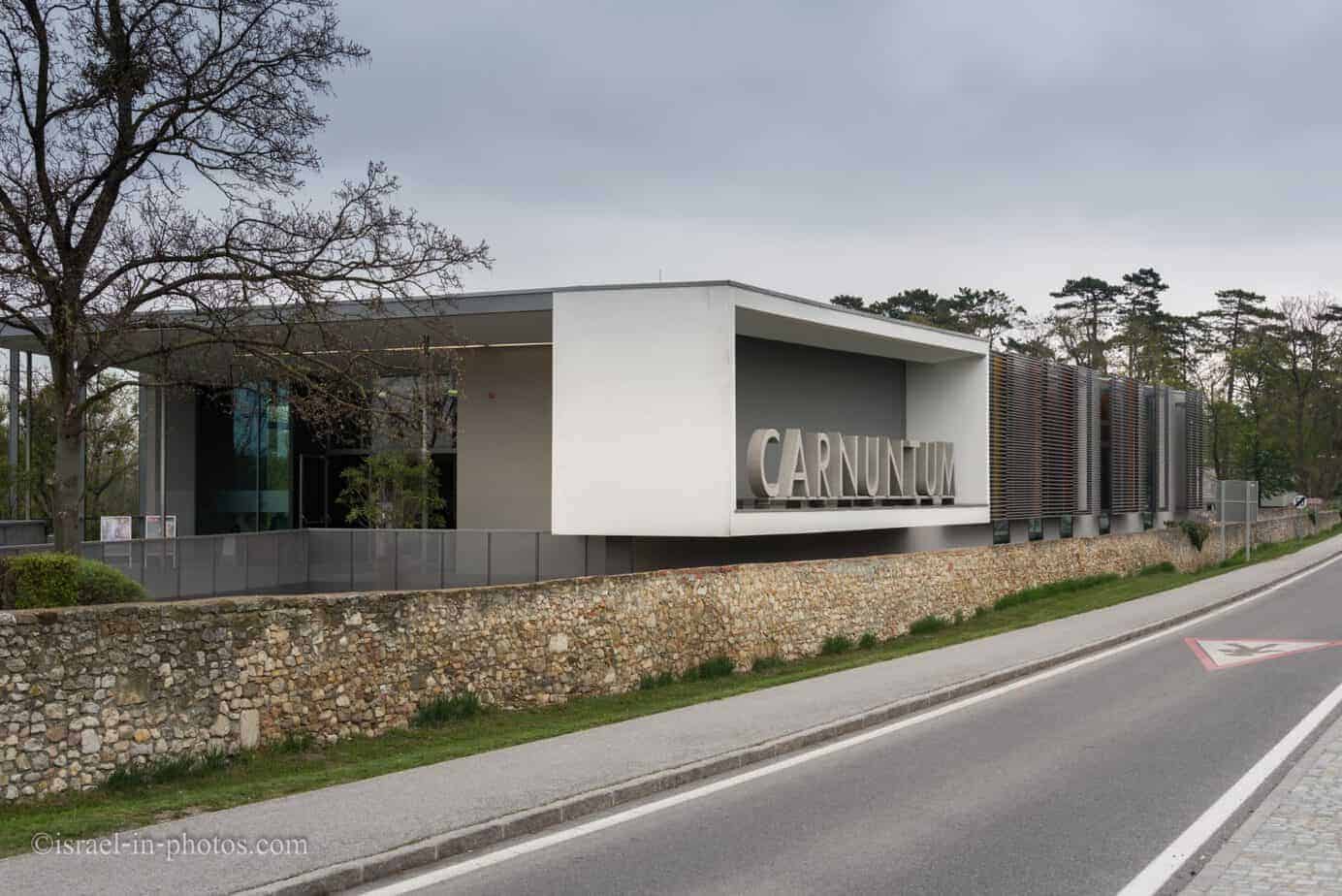 Carnuntum once ranked among the most important cities of the Roman province Pannonia. Built as a stronghold against the Barbaricum on the other side of the Danube Limes, it also was a crossover point of the Amber Road and occupied a major strategic, political and economic role.
Source: official site
When we bought tickets, we were told that these tickets were valid for three main sites (it was apparent since Carnuntum was quite a big city expanding over more than ten square km). And if we visit all three of them within some period (I think it was a week, but maybe a month), we will get a small gift.
Let's start with the first one.
Roman City Quarter
There is a small museum within the modern grey-white building (see the photo above).
In the first part of the museum, you are being told about Burial Road. It is a more than 3km long necropolis established beside the main road. The road that led from Carnuntum's military camp to Italy.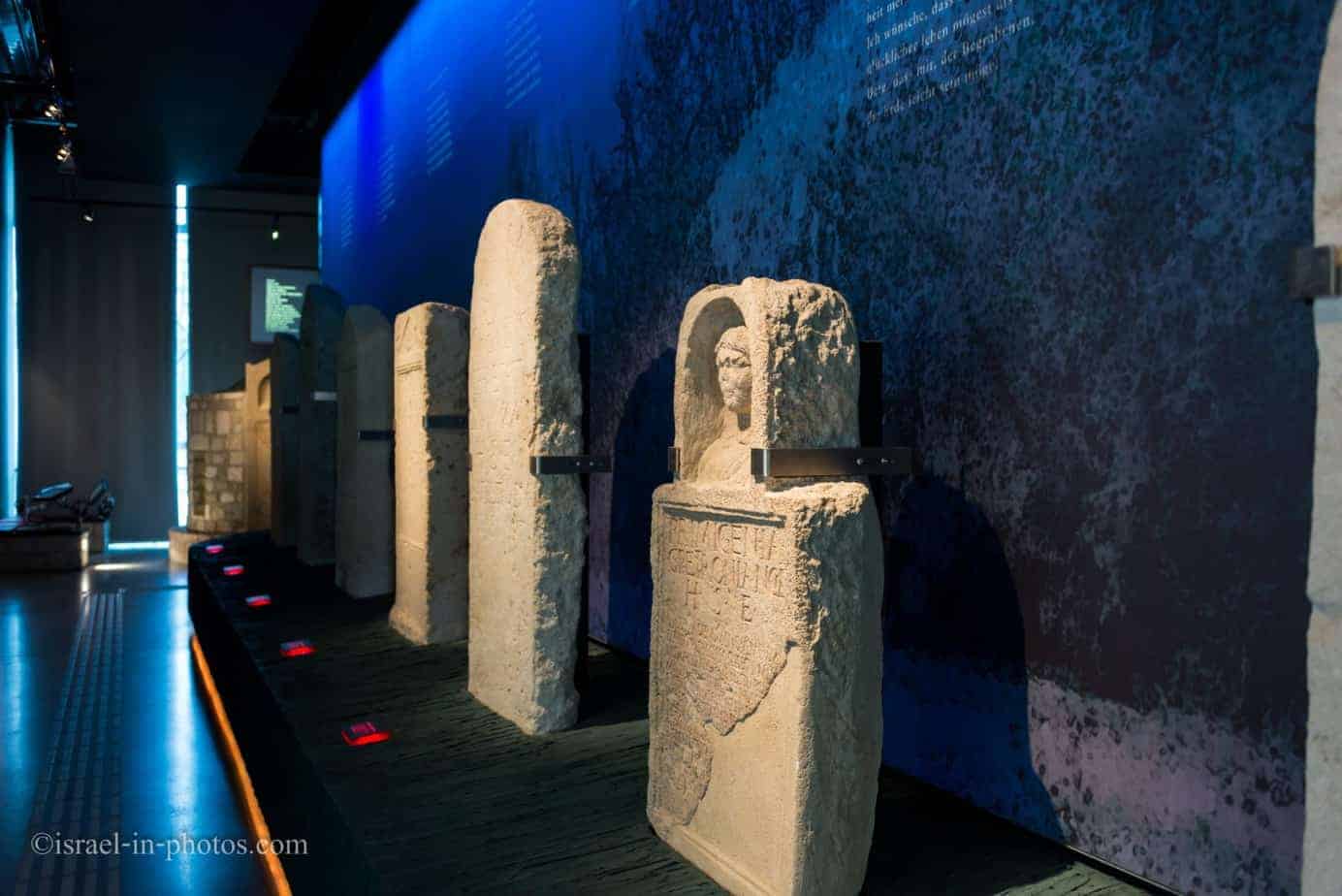 Here is a reconstruction of circular grave. It was made from quarry-stones and mortar with an urn inside.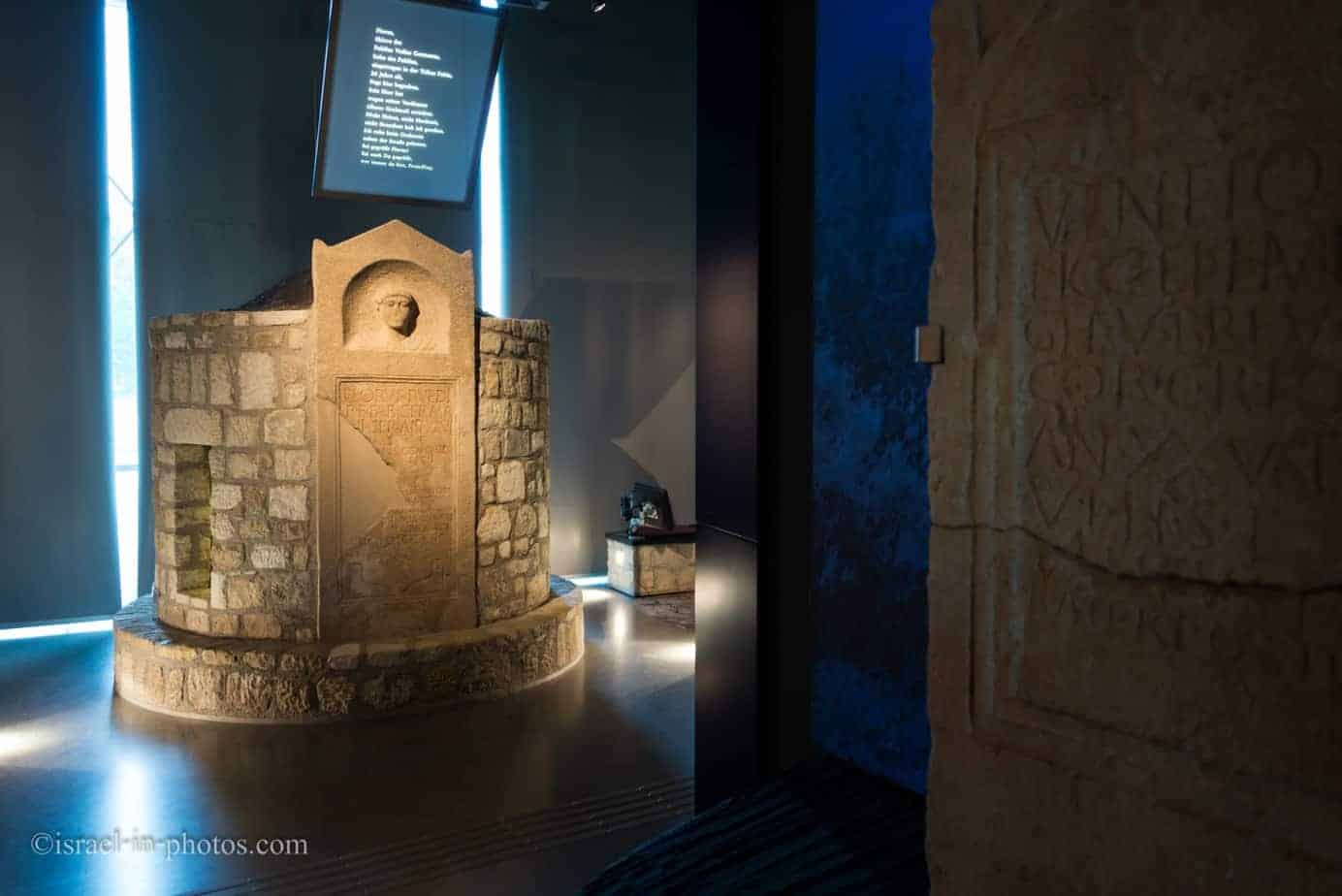 In the second part we saw a short movie about this site: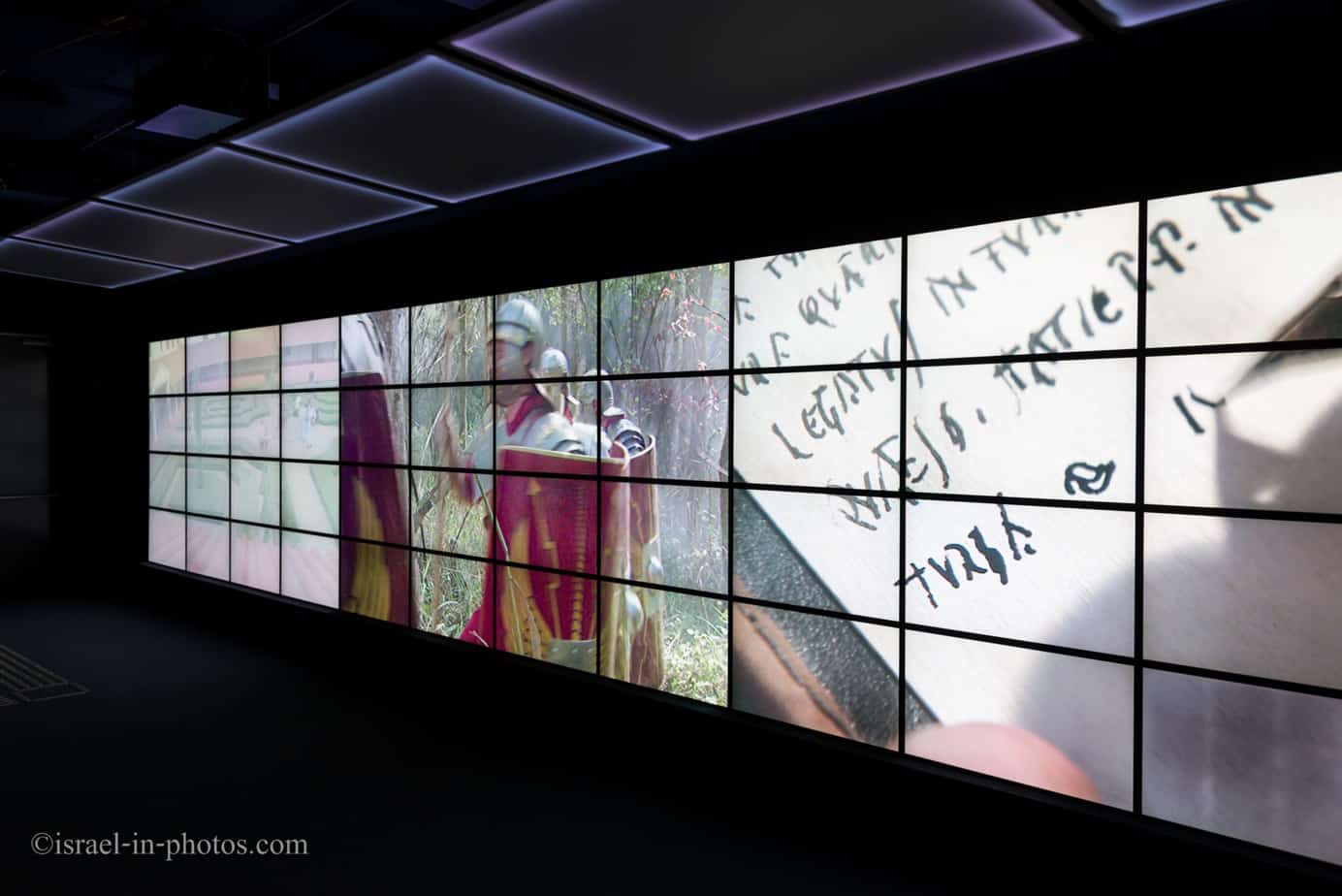 We exited the building and headed towards the Roman City Quarter. One thing that stood out throughout our whole Austria trip was flowers. There are many flowers. Locals love them and nourish them. And as we later found out, they are quite cheap (compared to Israel).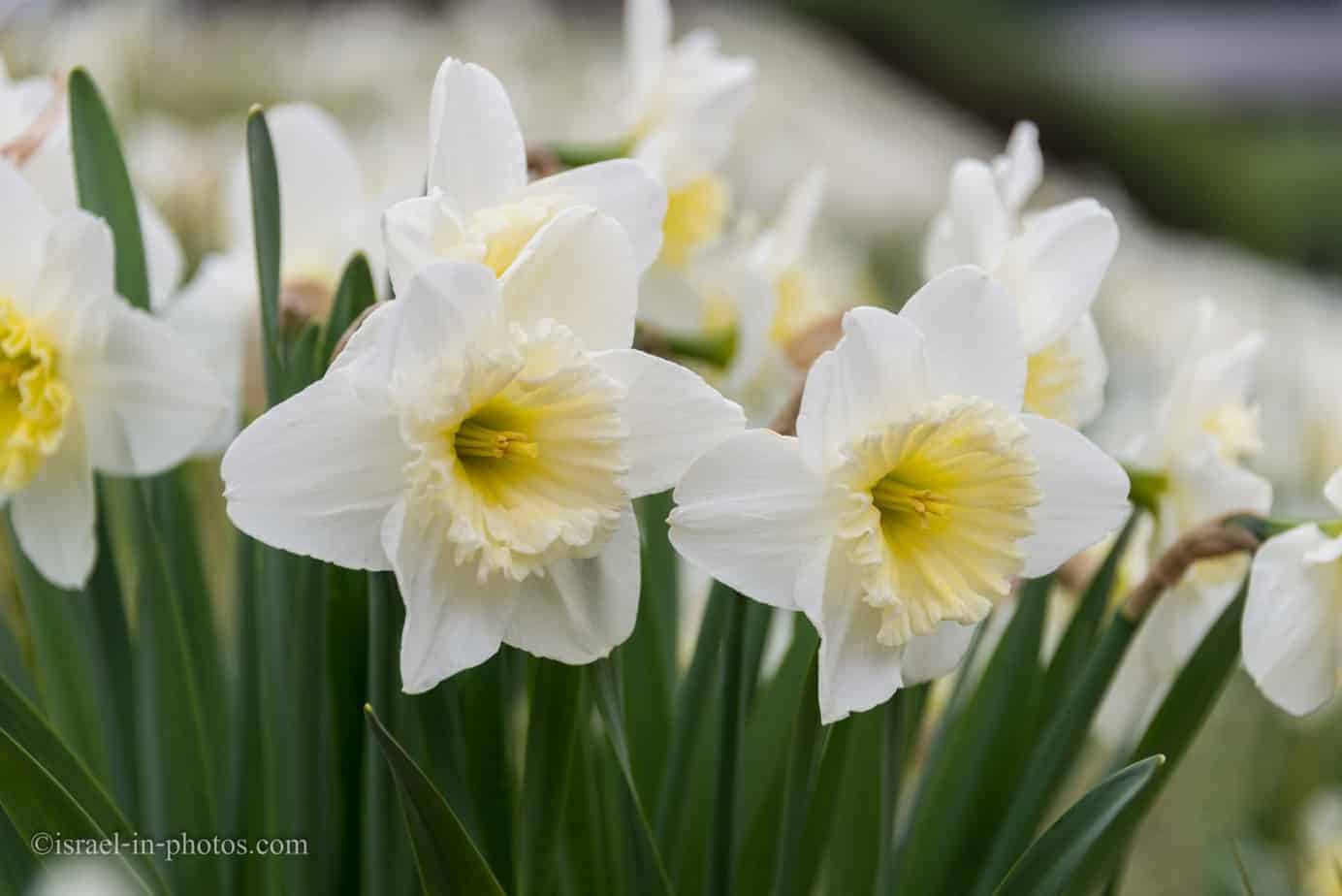 The back side of the building: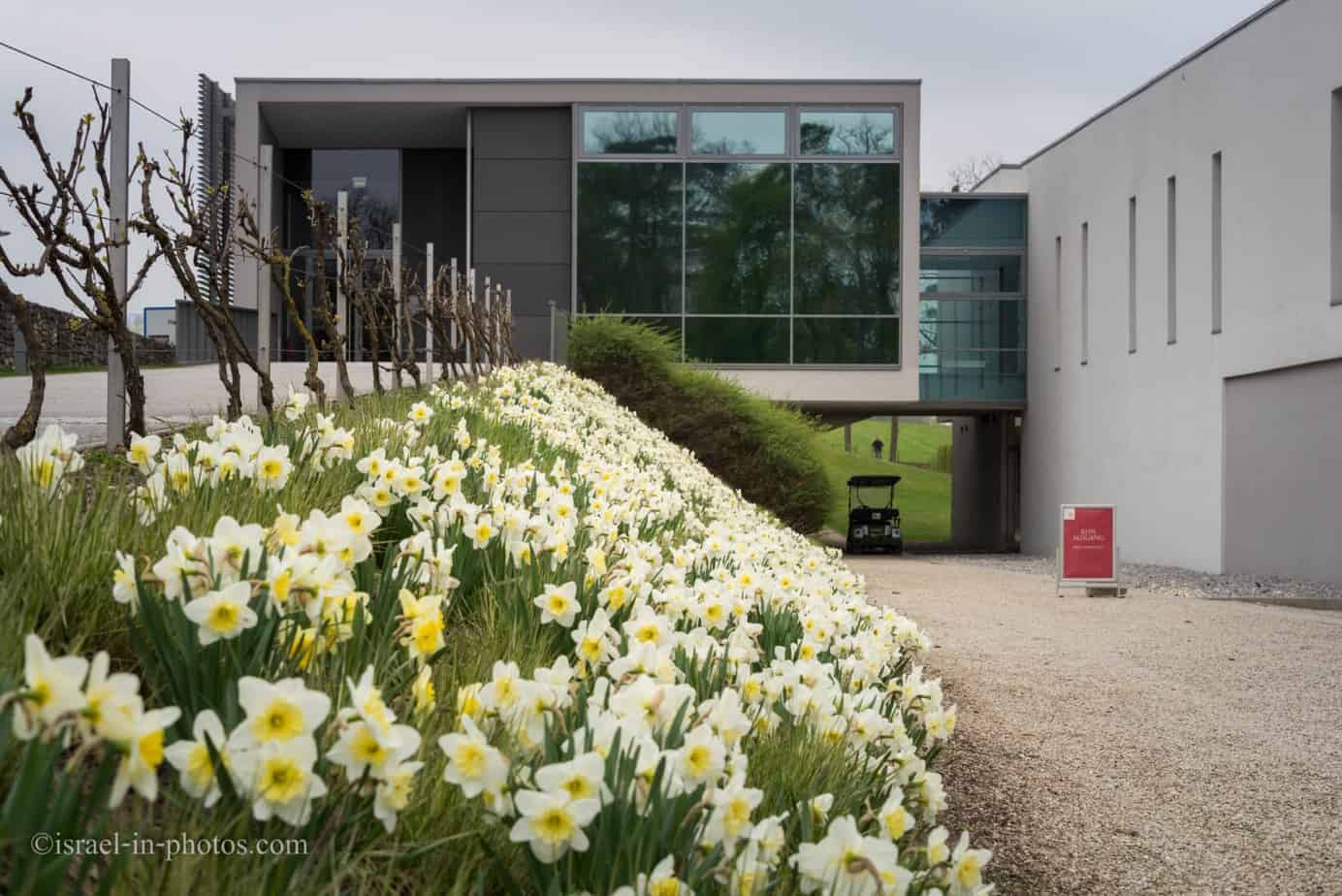 Model of the city: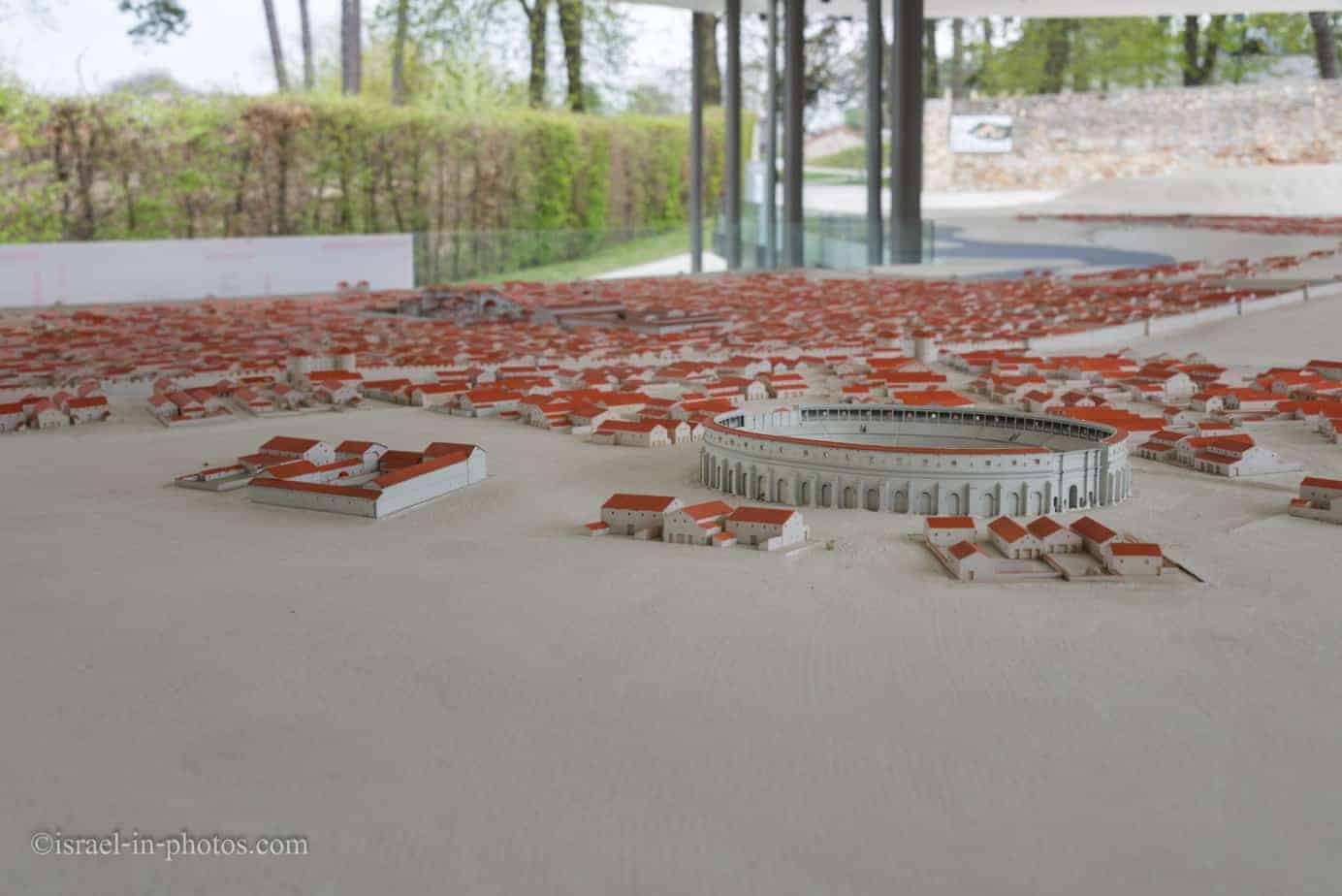 In the city quarter you can find mostly reconstructed buildings. But in house #1 they wanted to show what the original finding were:
Carnuntum Archaeological Park is a good example of Experimental Archaeology. For example: the wanted to create pottery, so they build ovens: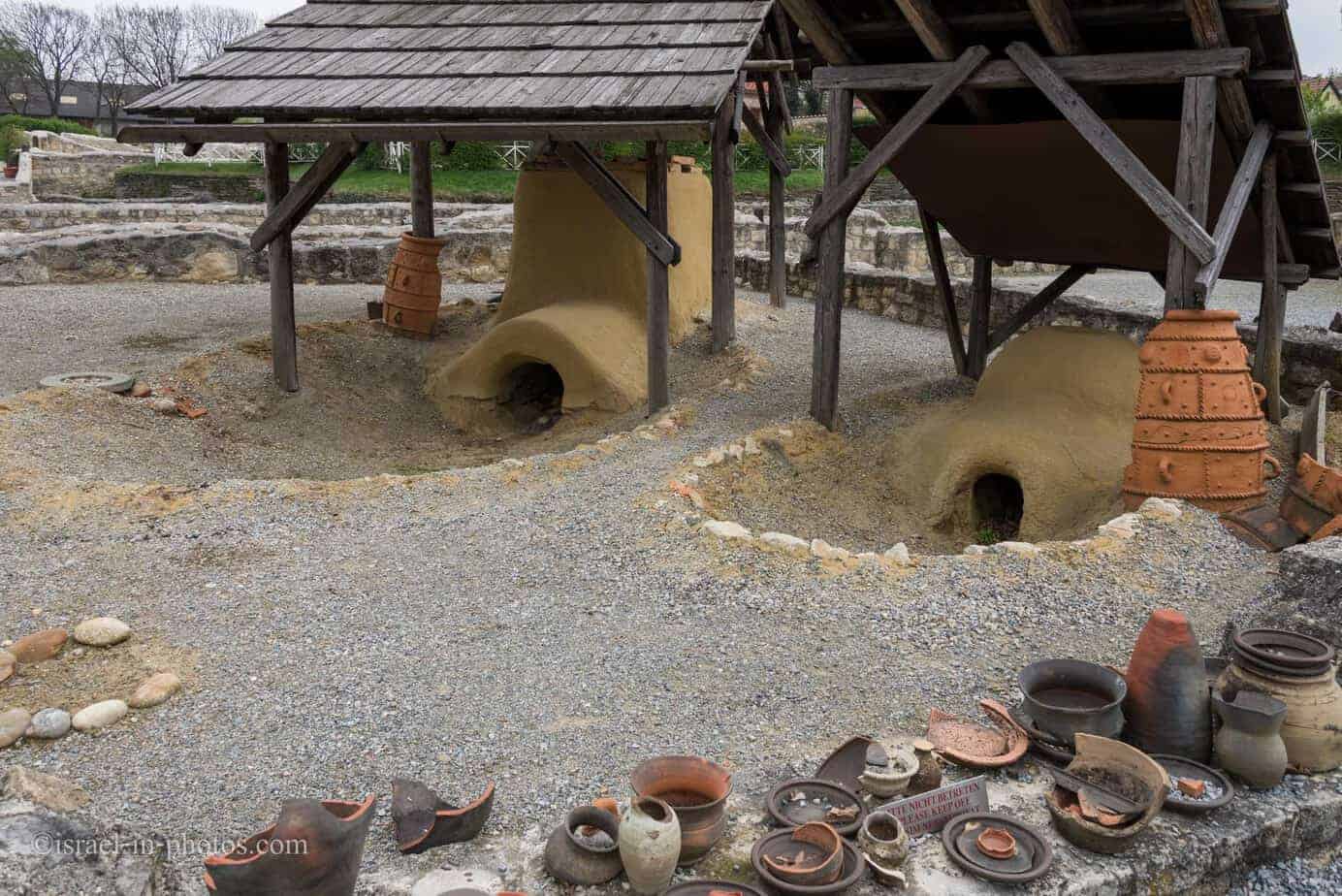 Inside one of the reconstructed buildings: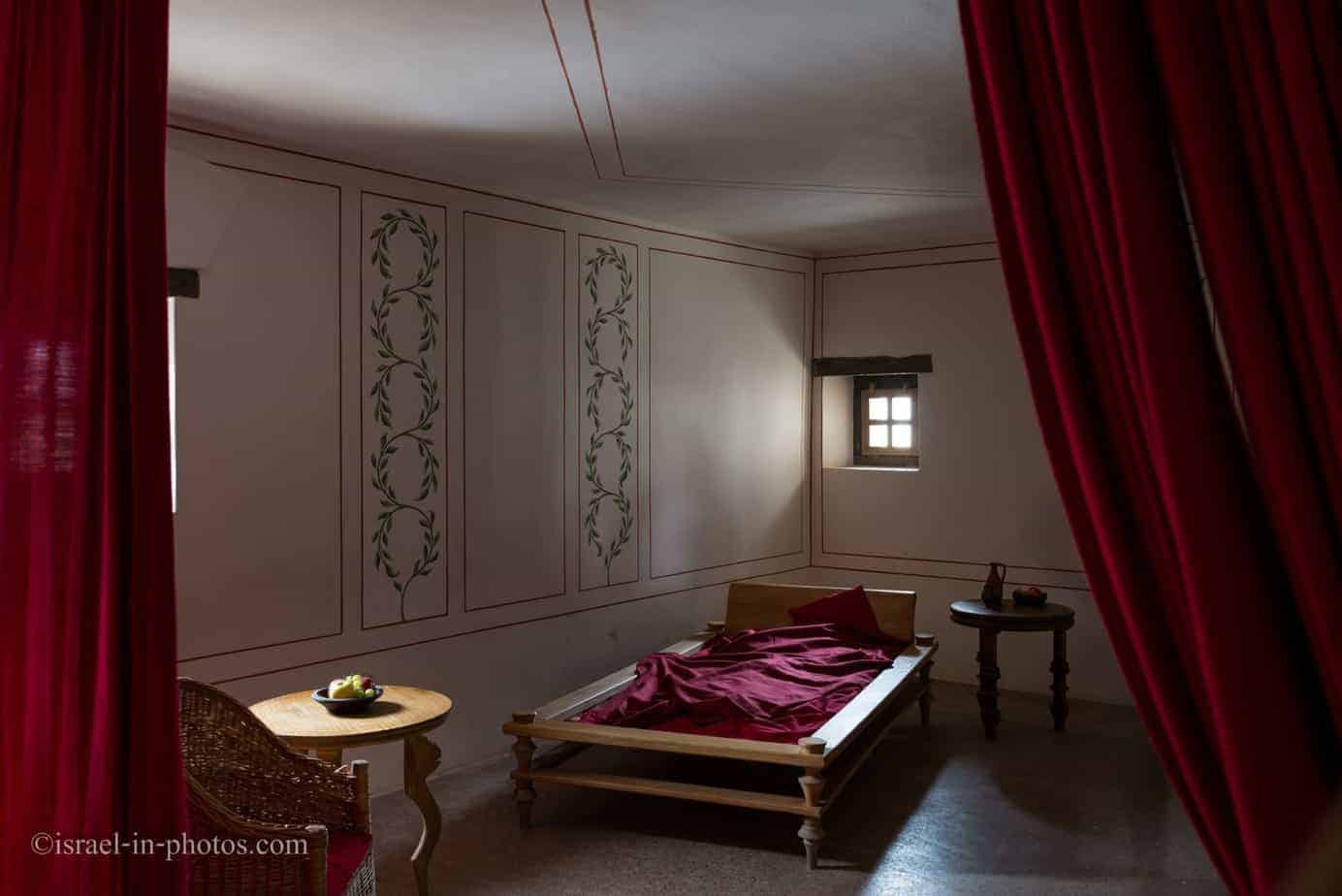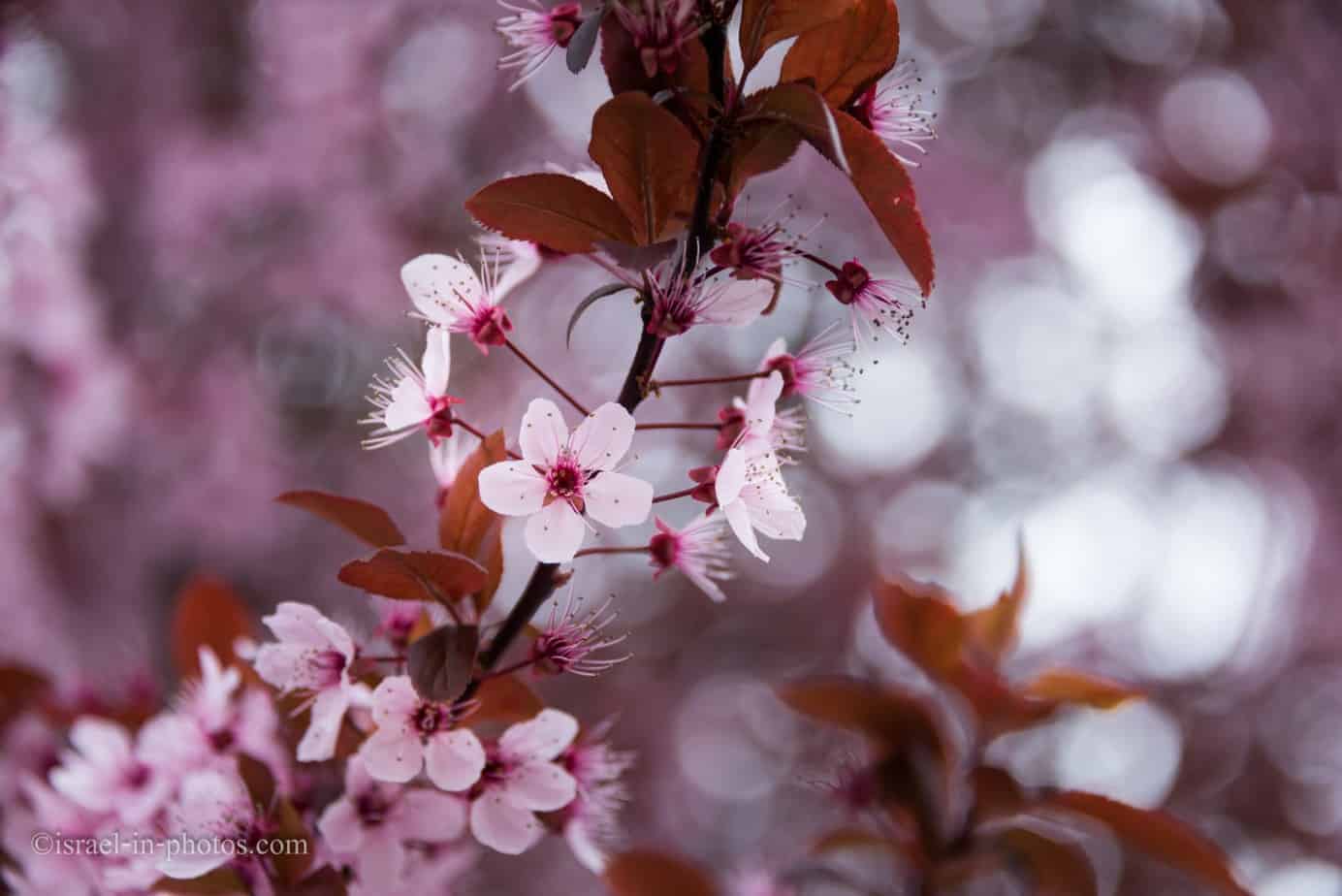 Public Baths
Exterior of the public baths complex: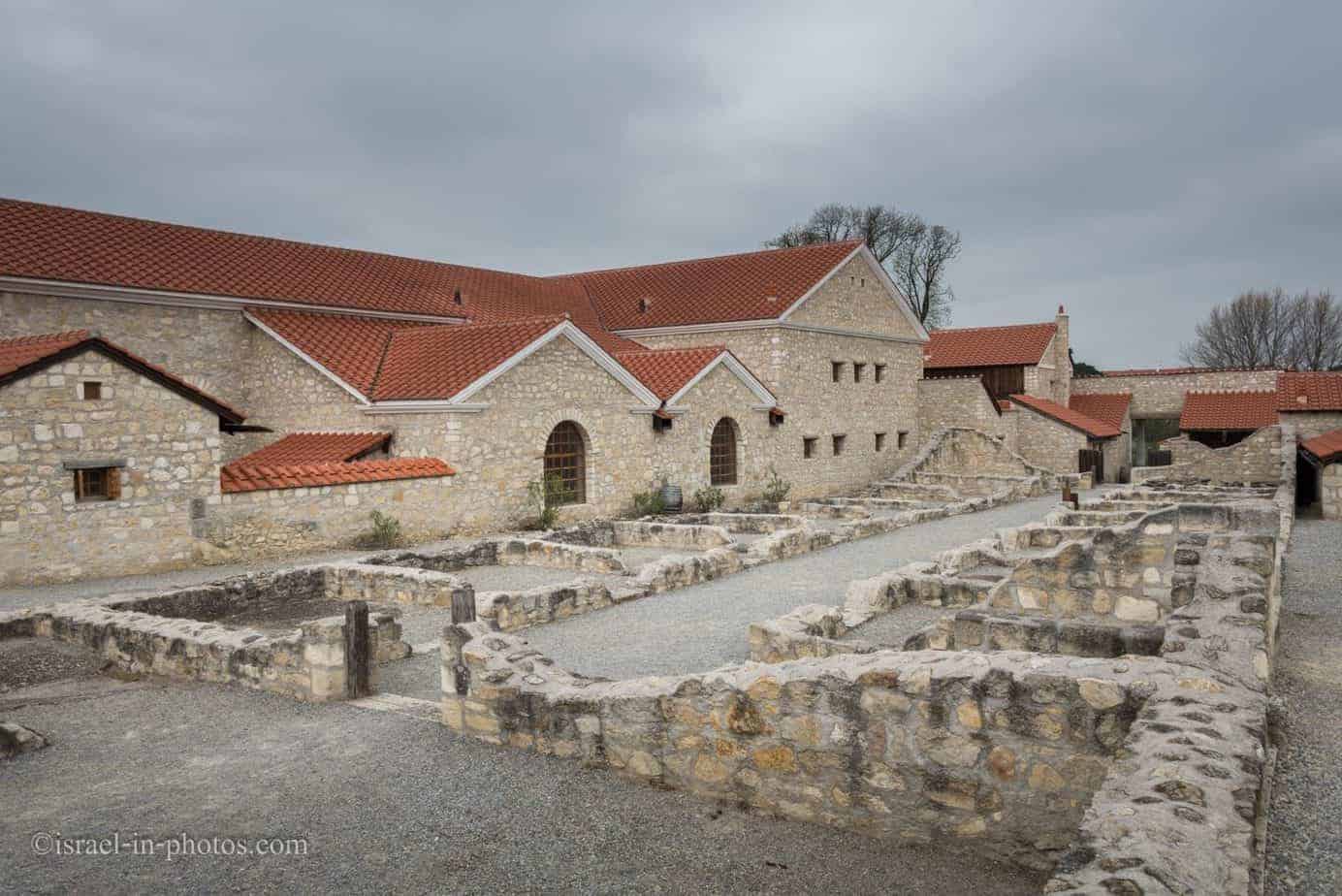 When we entered the building, we felt it was much warmer inside. Though we saw they were burning wood at the public baths building, it took me a moment to understand. We touched the floor, and it was warm. In my opinion, this is the most impressive Experimental Archaeology on site. They recreated Roman Baths and operated them the same way they ran almost 2,000 years ago.
Inside the public baths: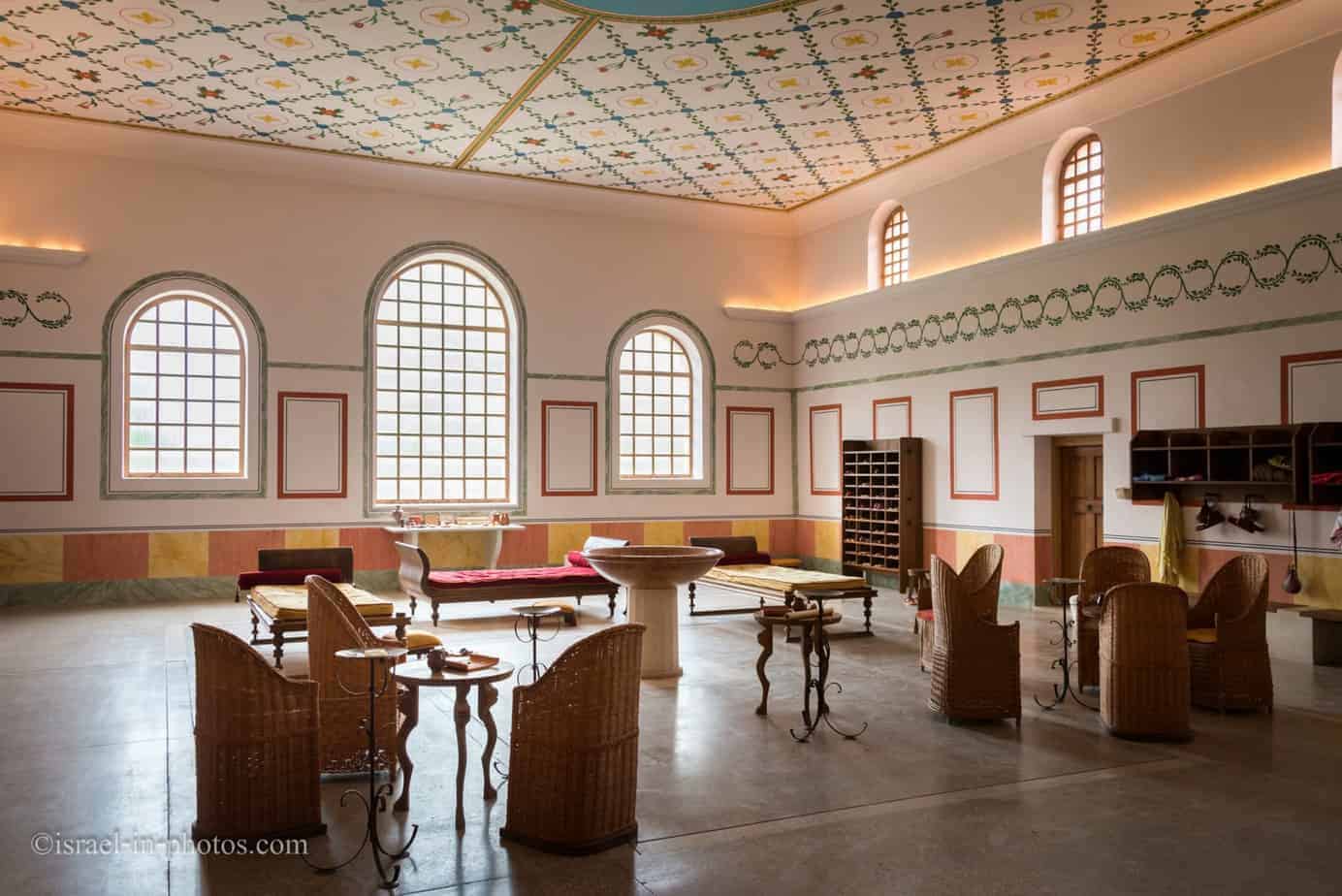 One of the baths with hot water: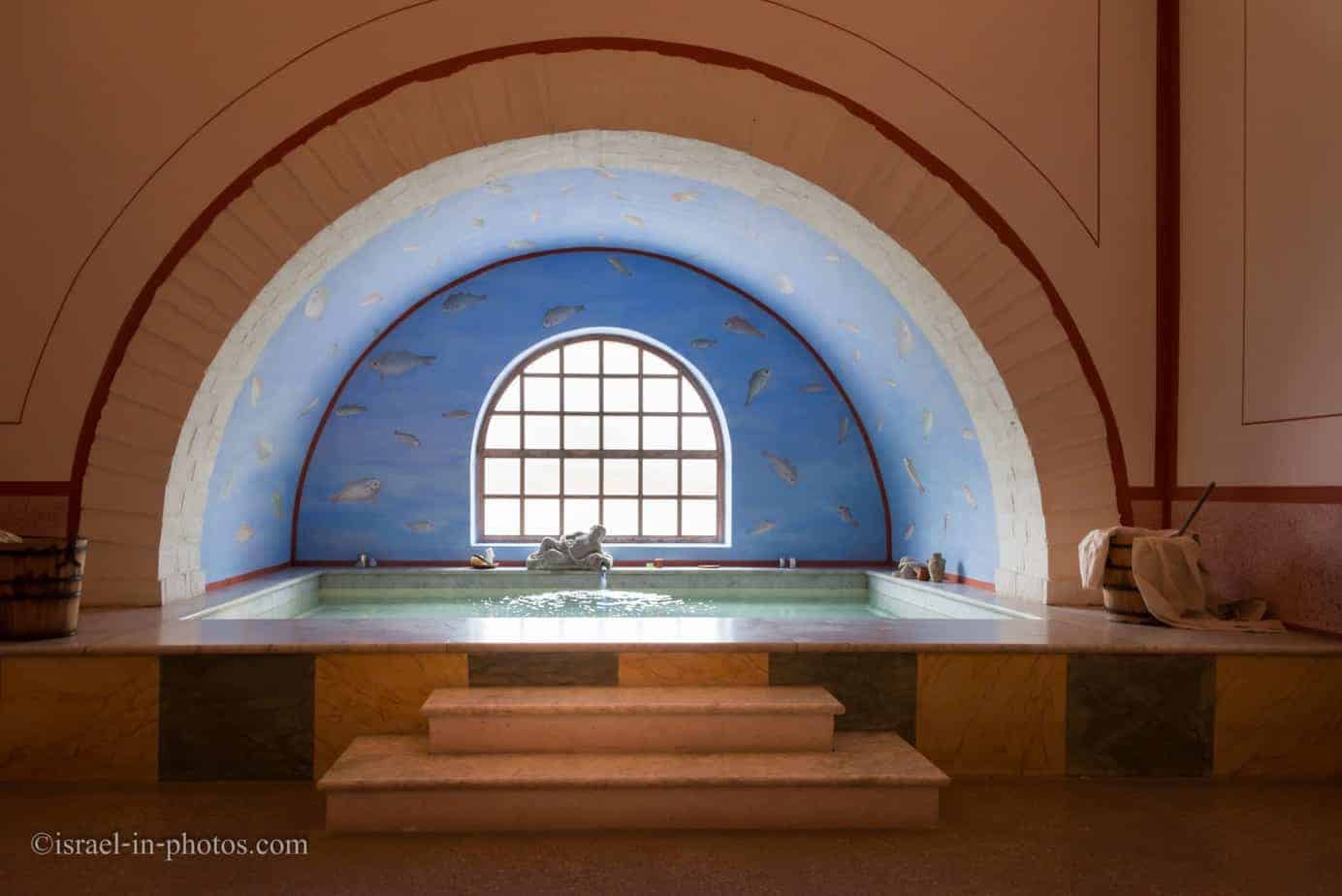 In one of the rooms they left the floor unfinished so that you could see how hot water runs under floor: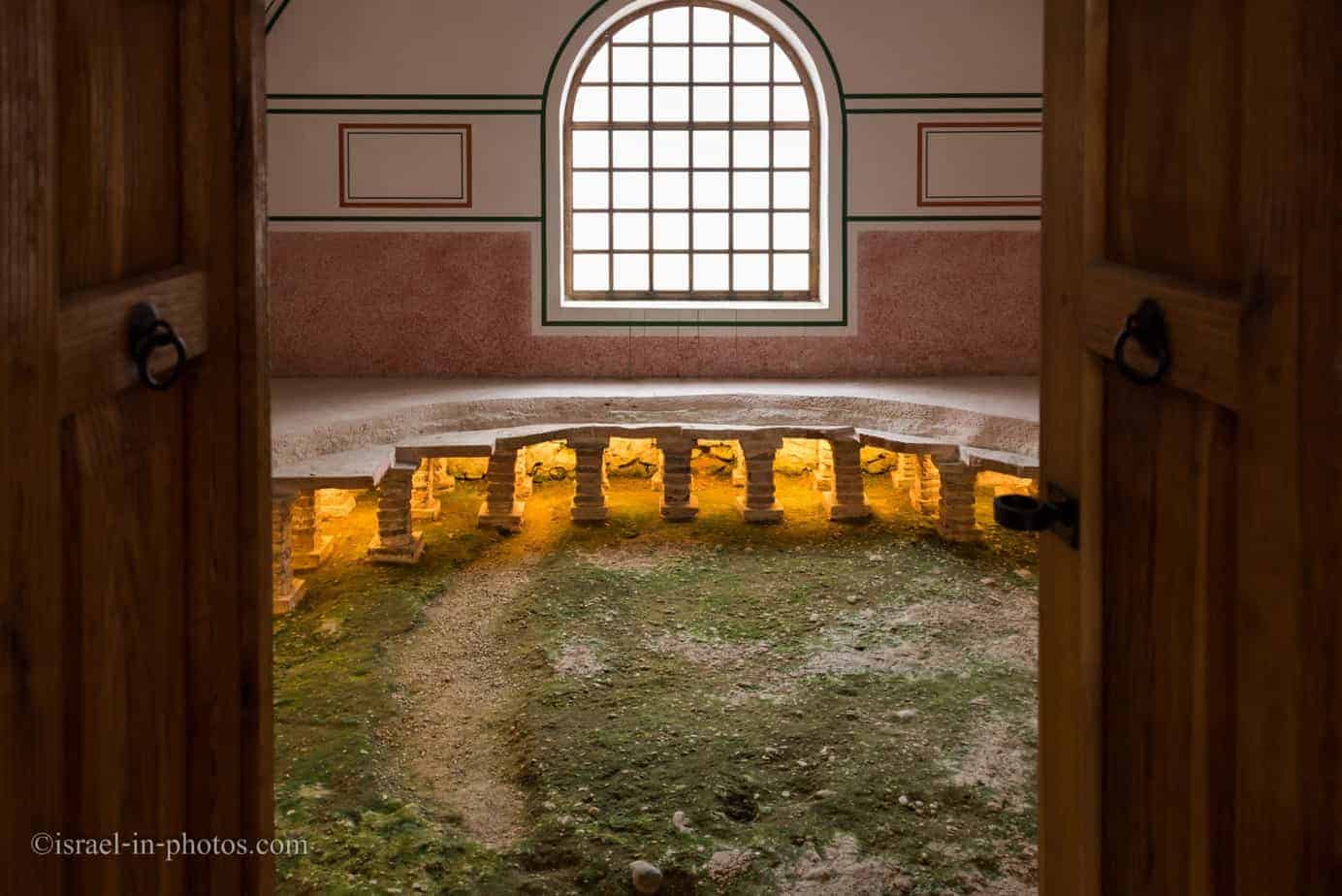 There were many chimneys and most of them had different forms. Here is the "house chimney":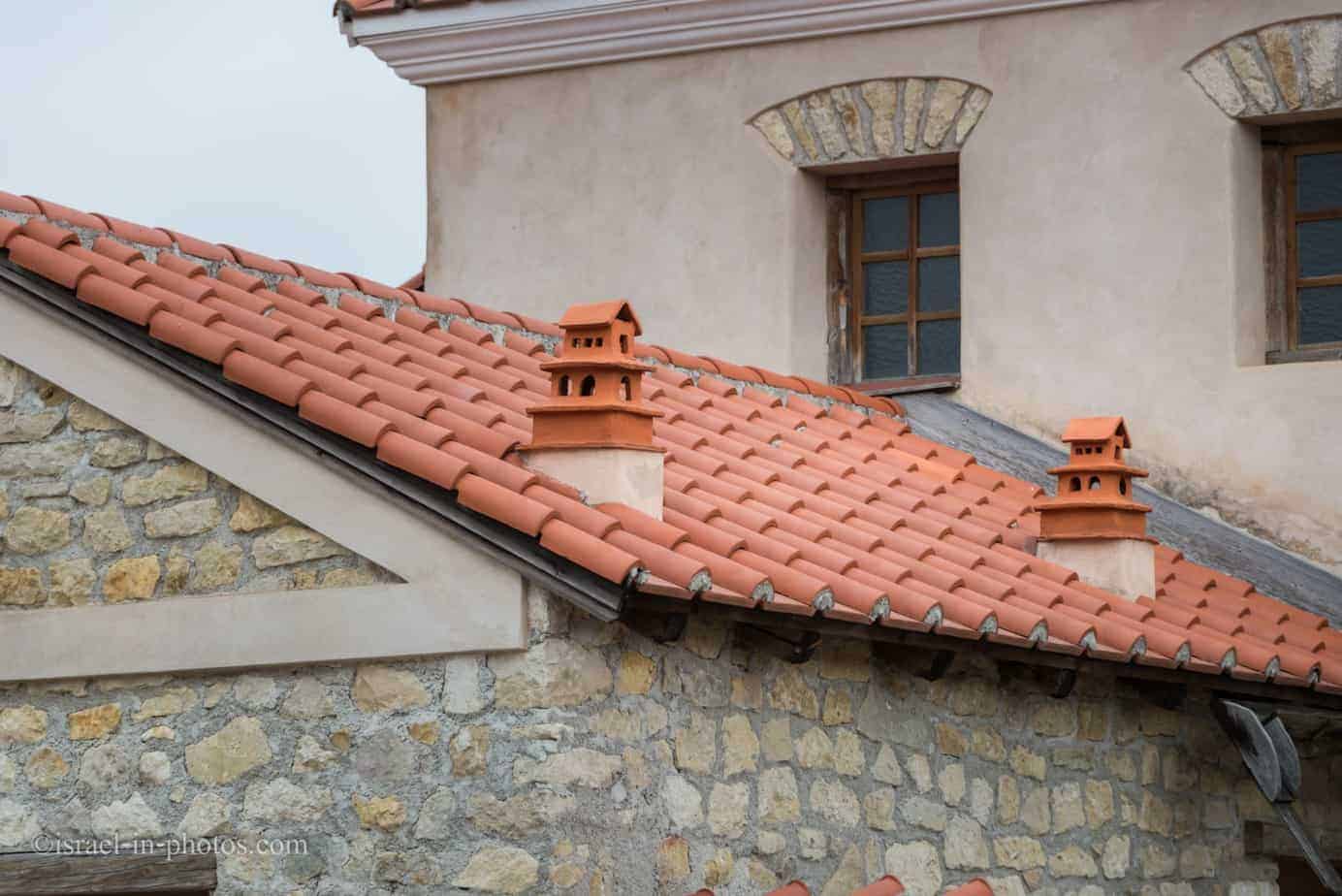 On the back side of public baths you can find and alley with a recreated market: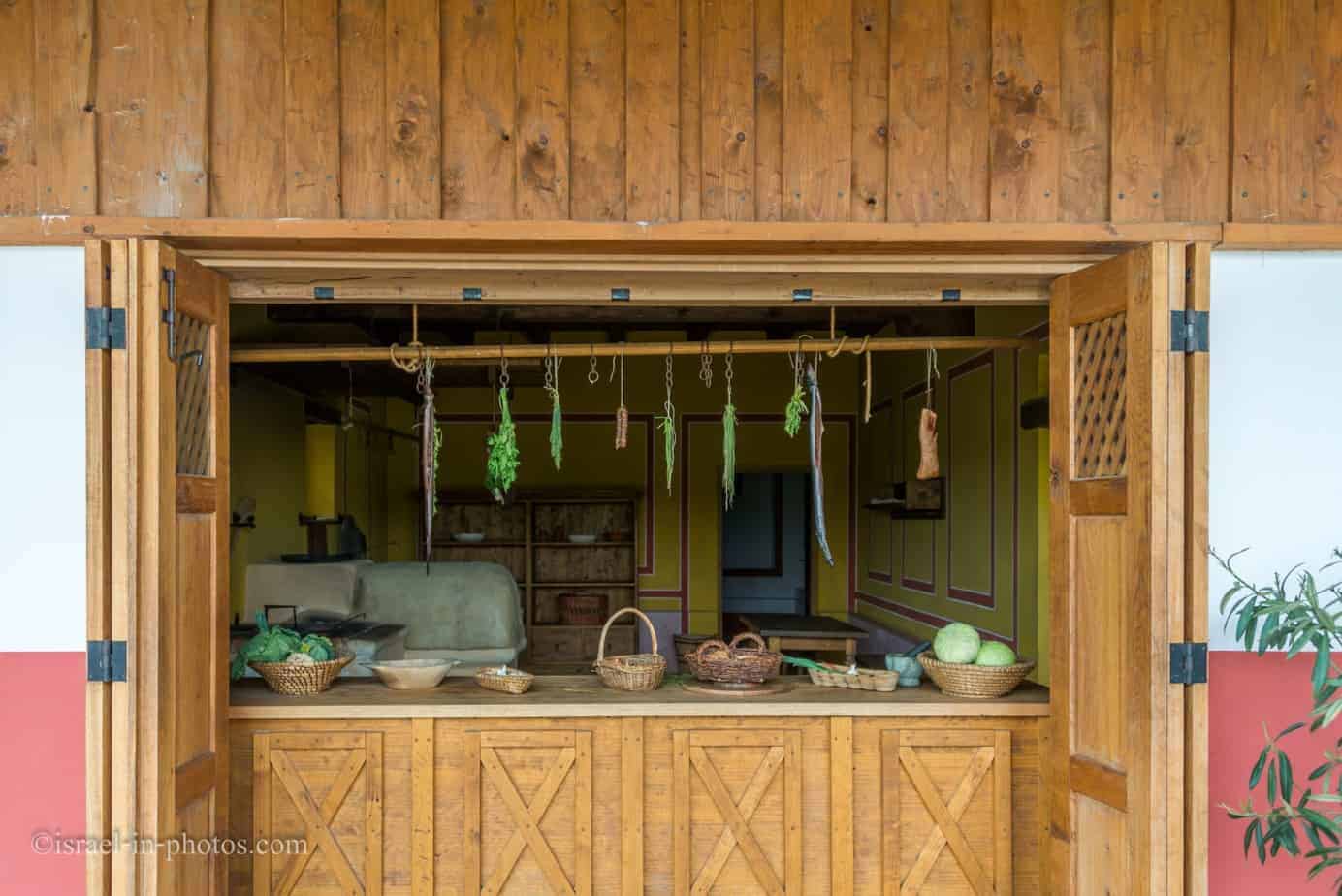 The facade: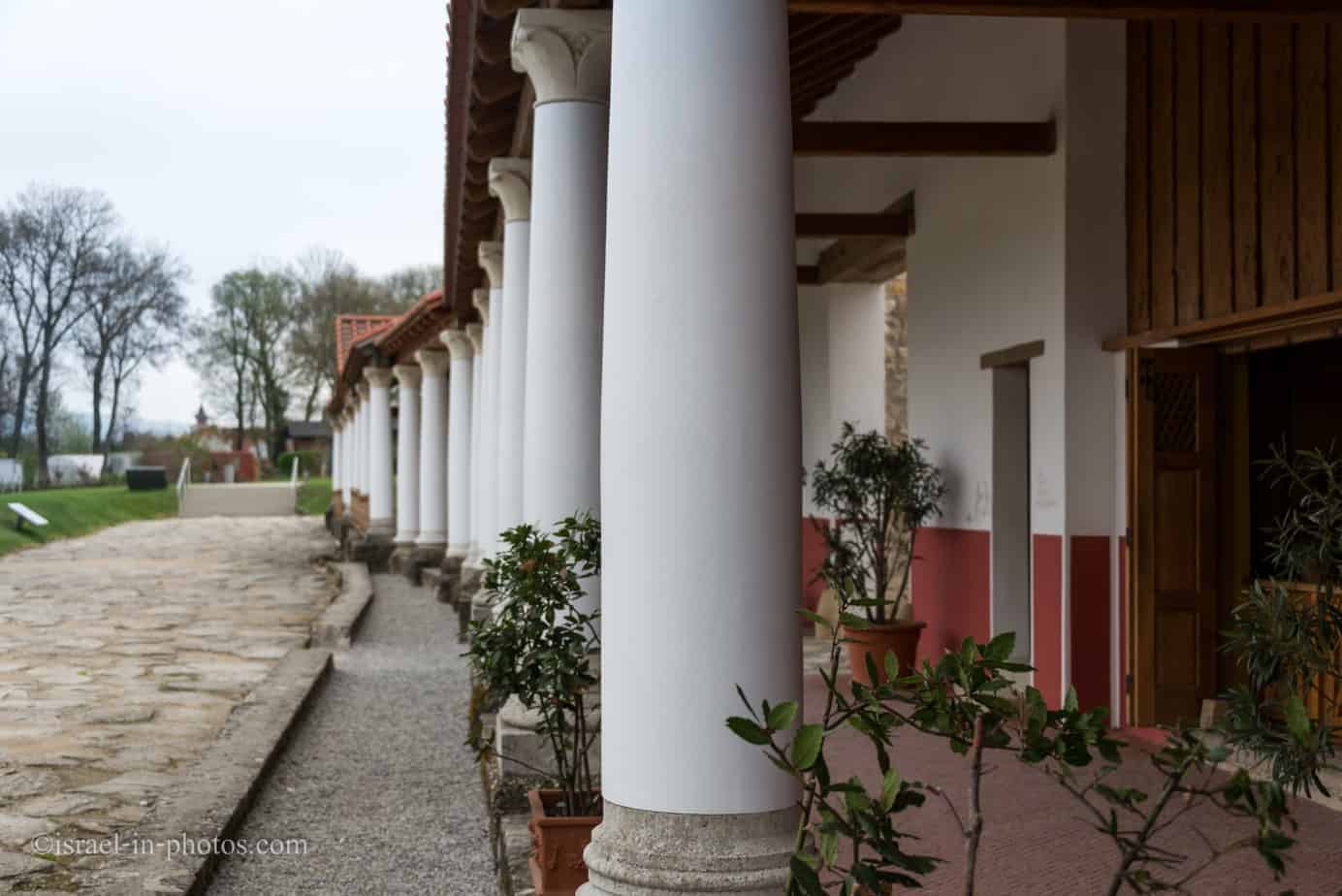 Inside a kitchen: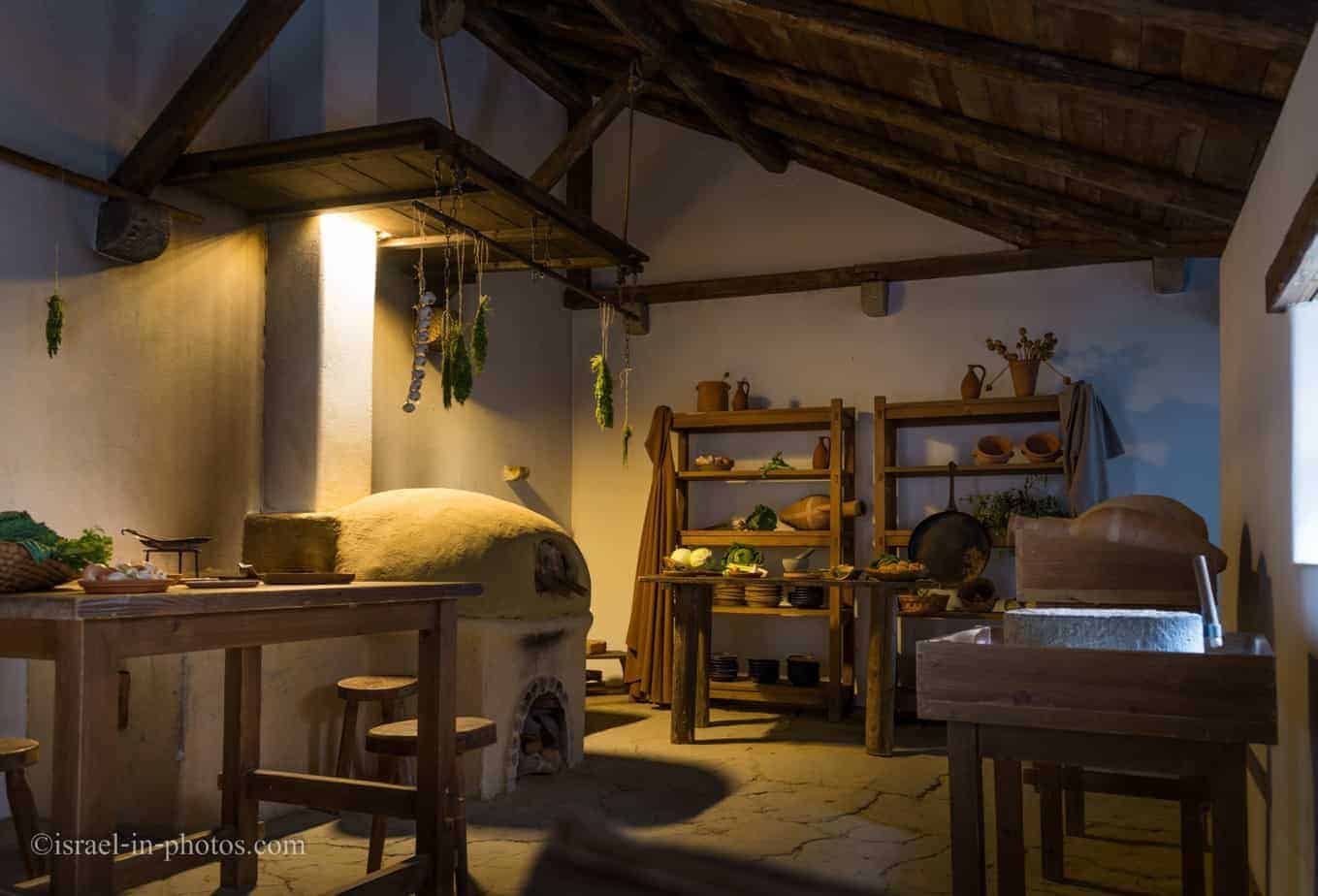 We spent probably around two hours in the Roman City Quarter and then drove (about 5 min drive).
Military City's Amphitheatre
The smaller and older of Carnuntum's two amphitheaters built first of wood and later of stone lies halfway between the Roman City Quarter and the Museum Carnuntinum.
Source: official site
This site is relatively small, and basically, you can see everything in this photo: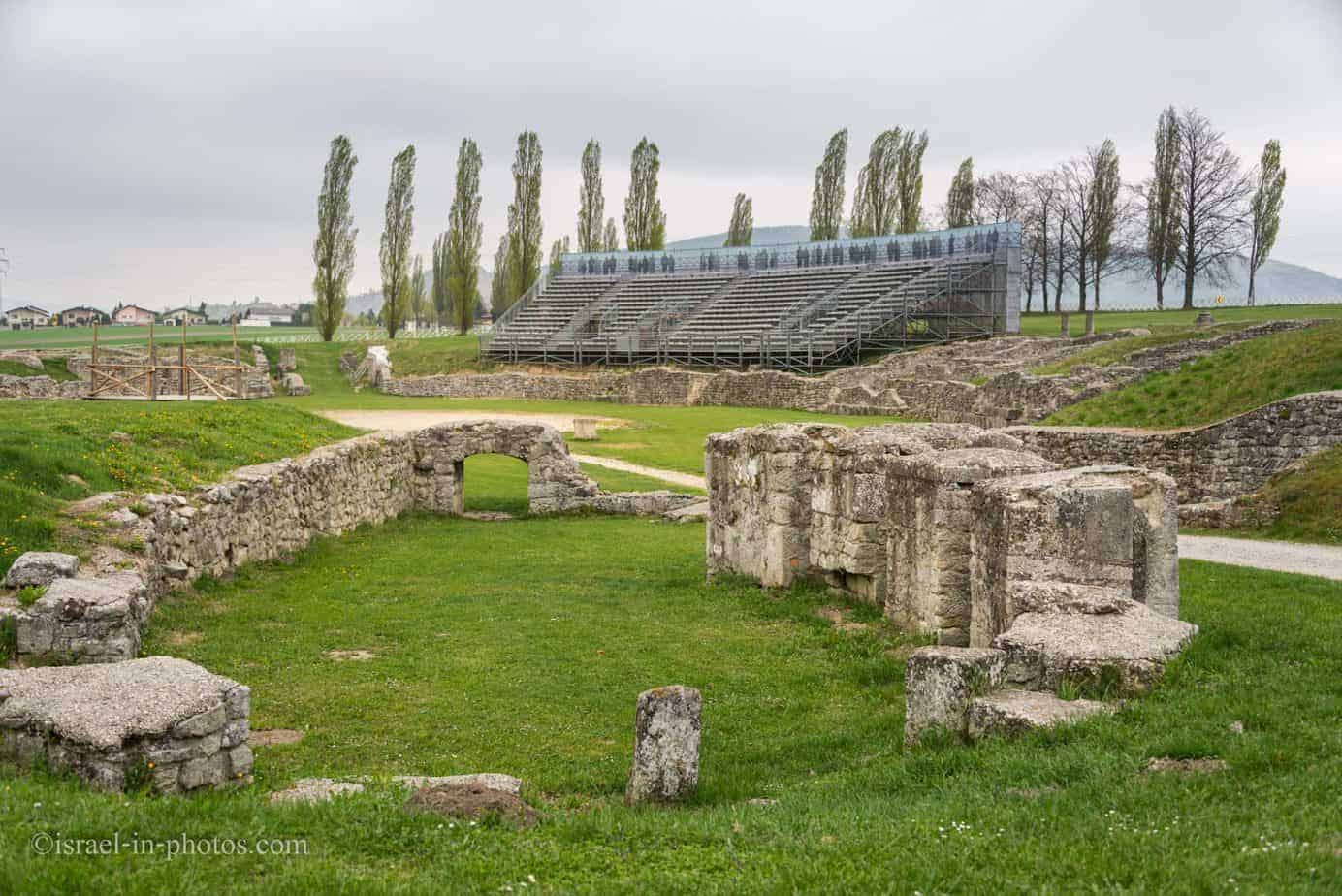 We spent there about 20 min and drove (about 10 min) to the third and the last site.
Museum Carnuntinum
Museum exterior: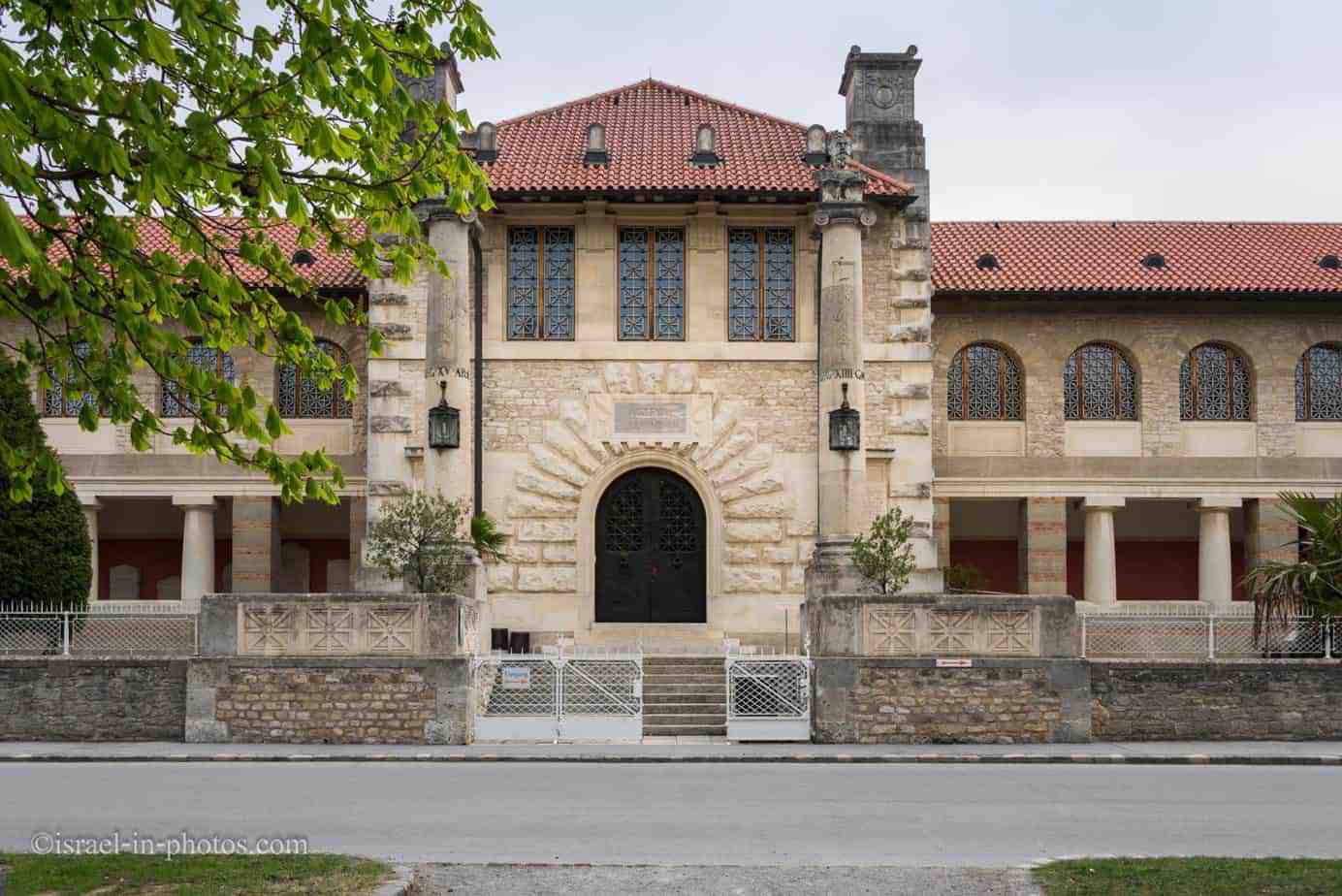 Central hall: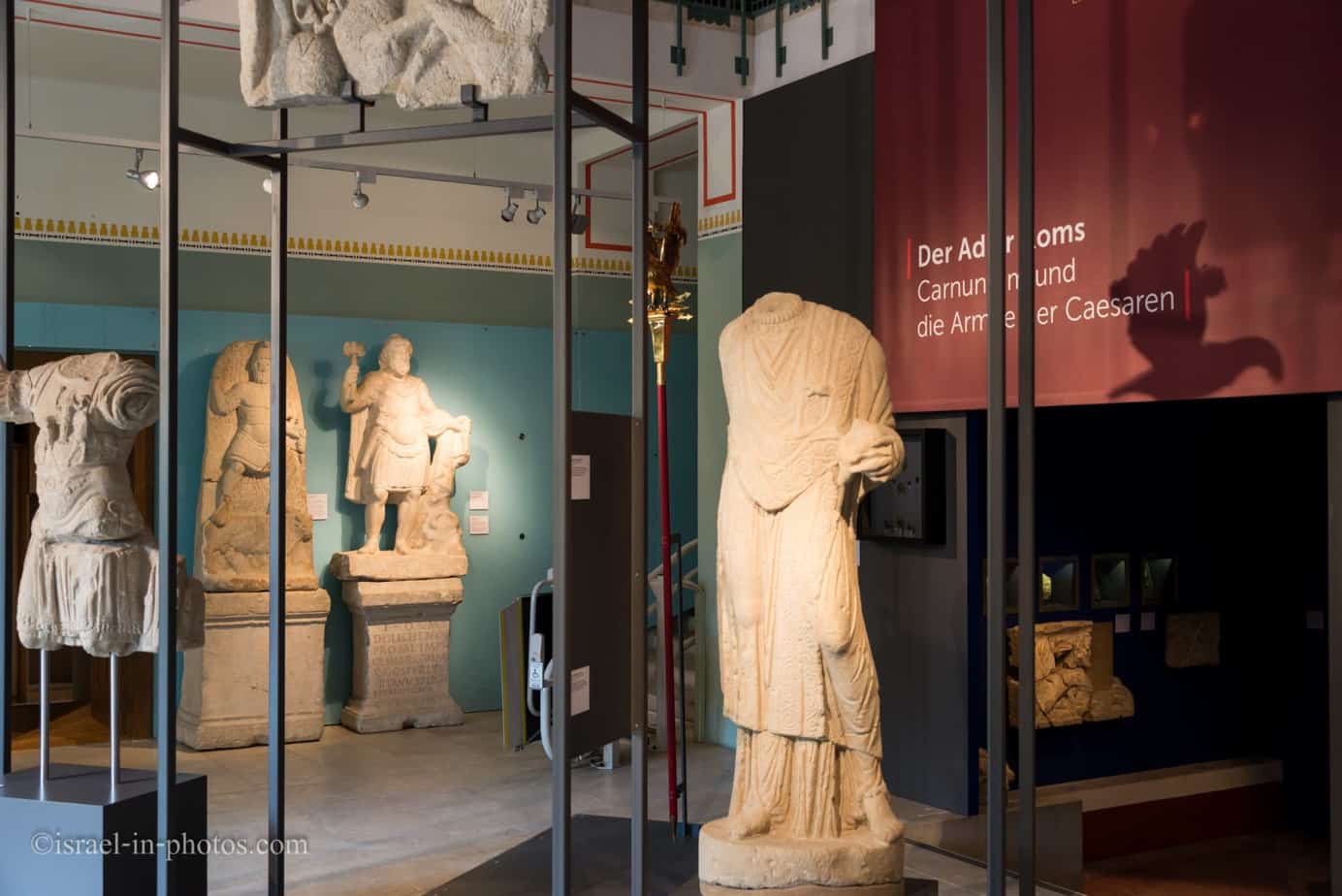 As you can see in the following diagram, archaeologists found items not only from Europe, but also from Middle East and Africa.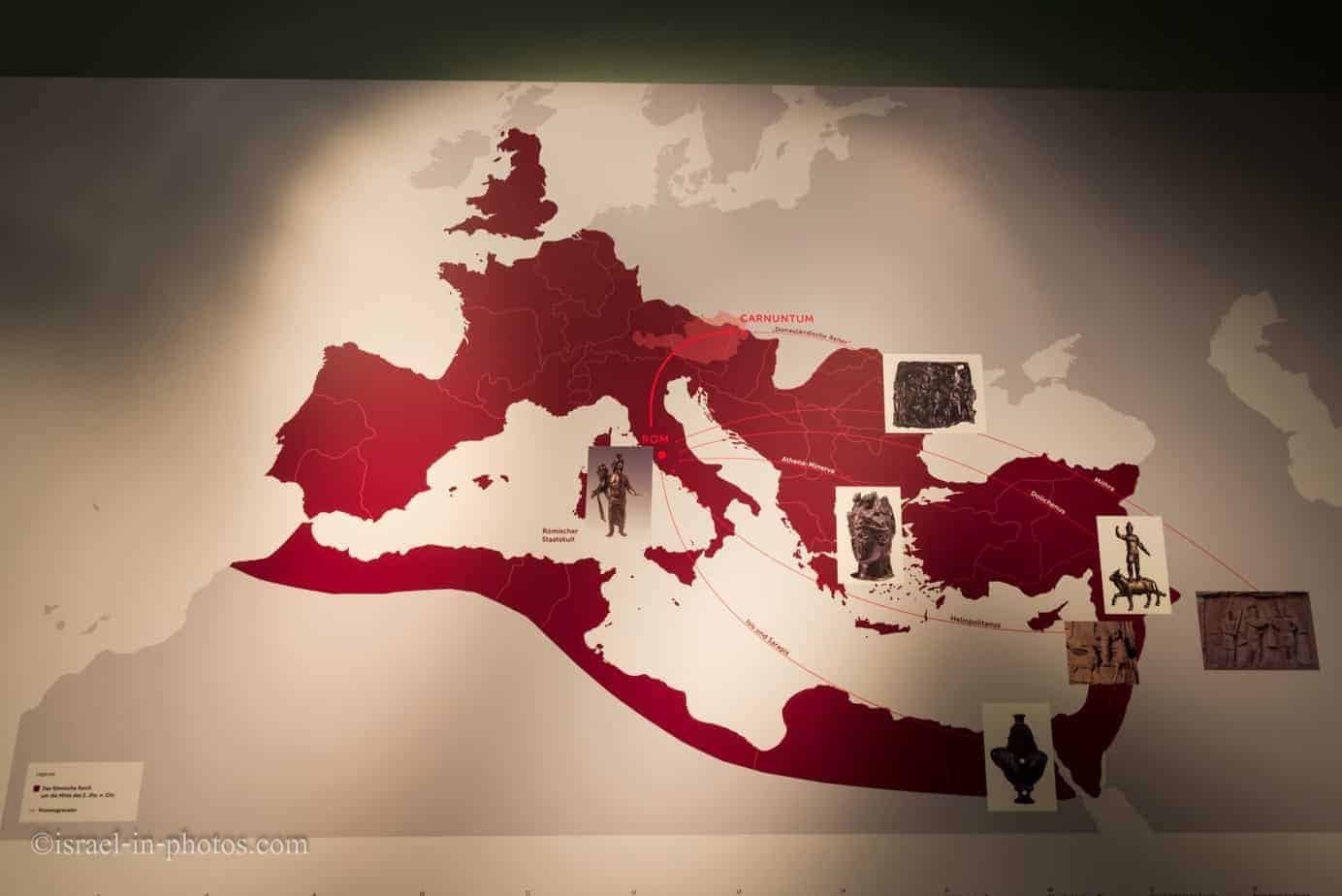 The cult of Jupiter Dolichenus is based on the adaptation of ancient oriental Hadad to the Roman state god Jupiter. This cult was brought by soldiers to all parts of the Roman Empire. This "oriental god" is an indication of culture and religion adaptation & mixture.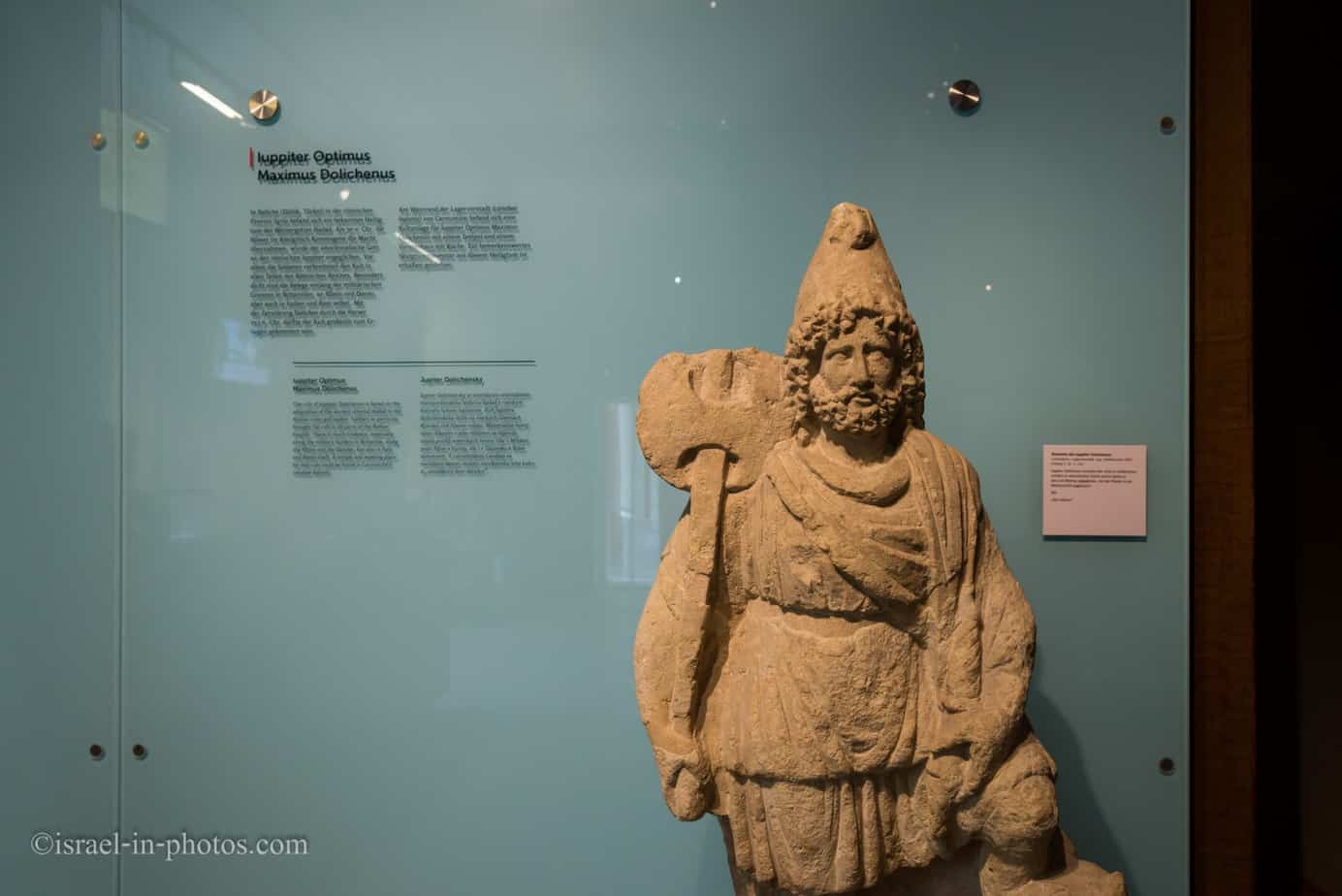 Warrior: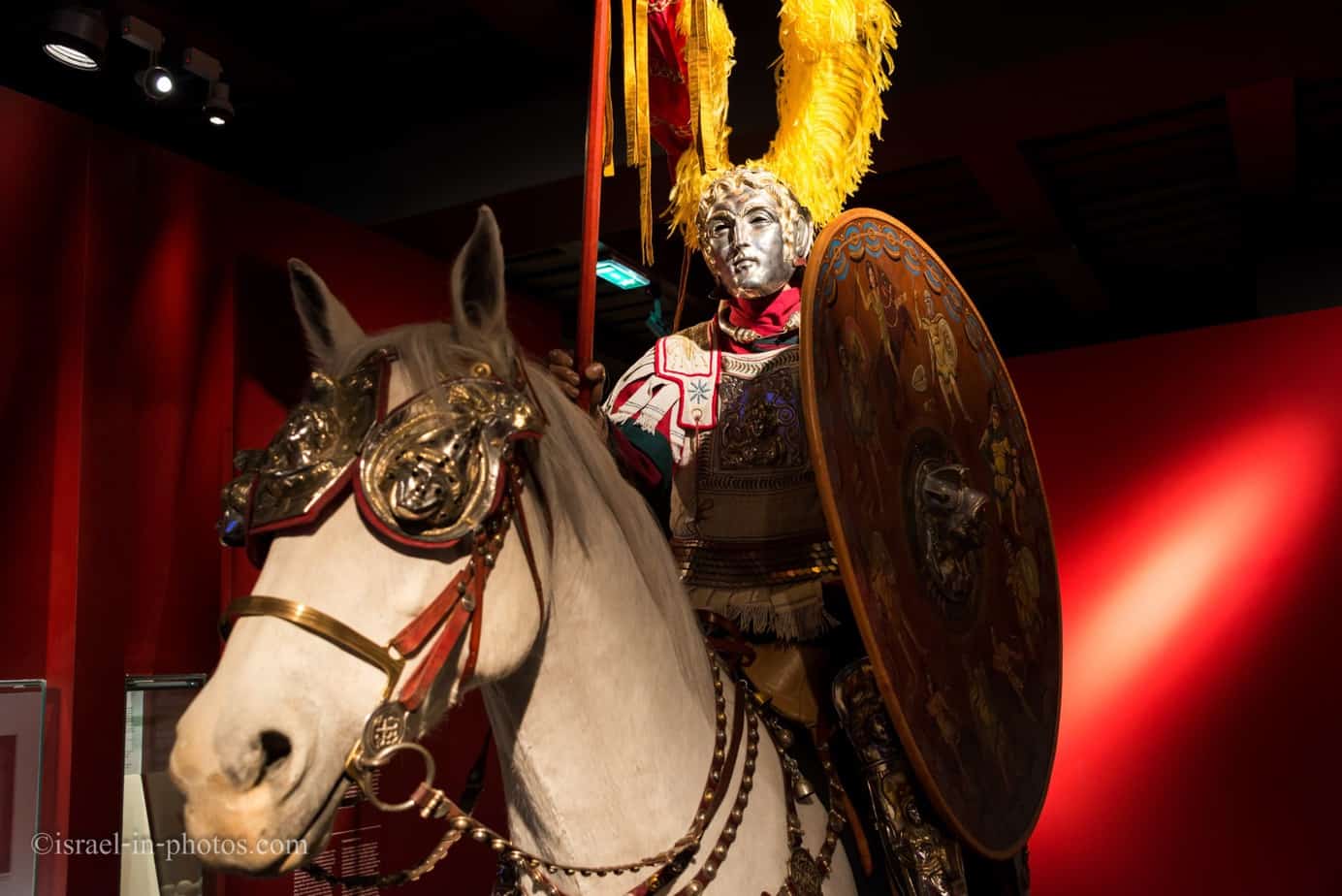 Helmets: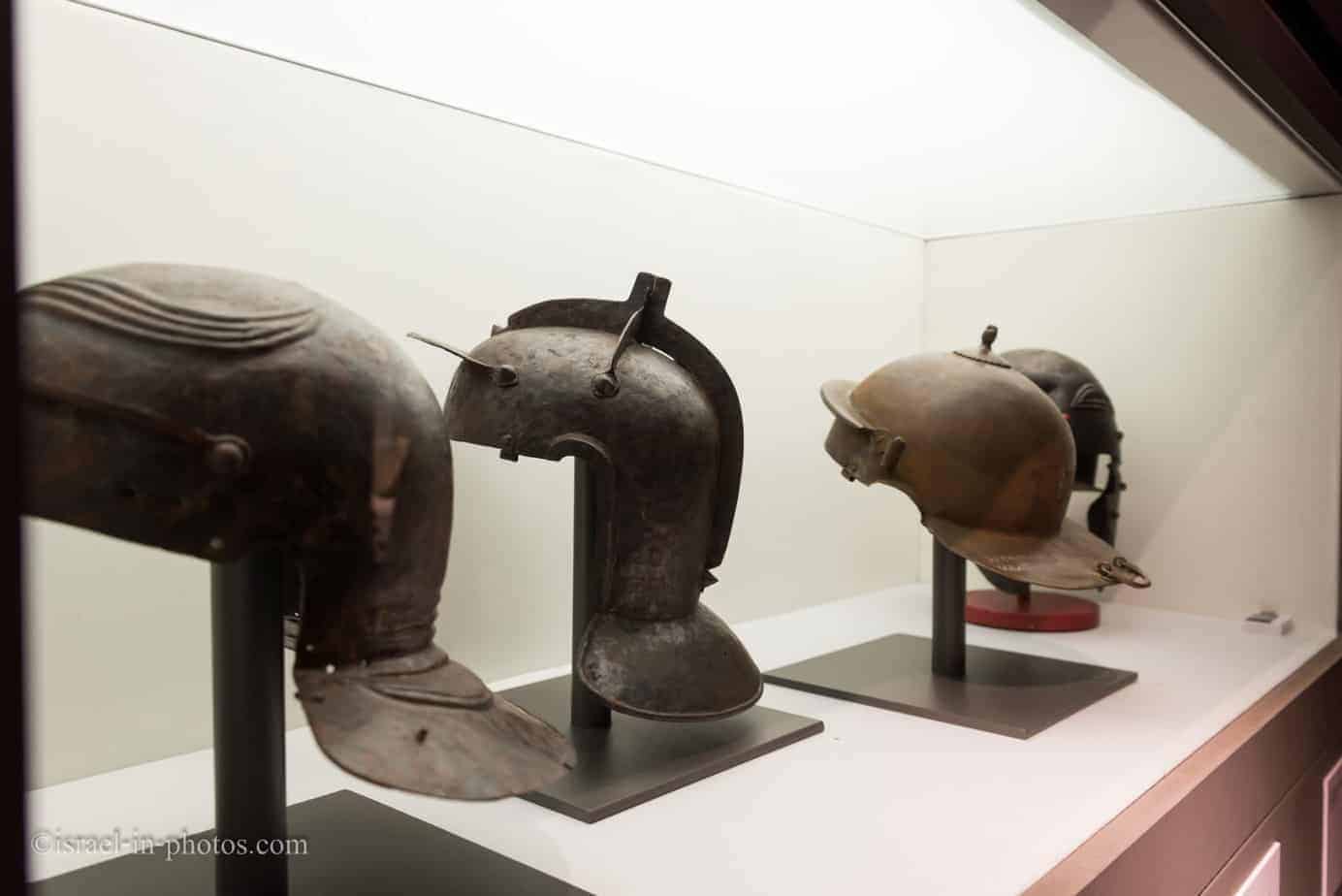 The halls on the second floor: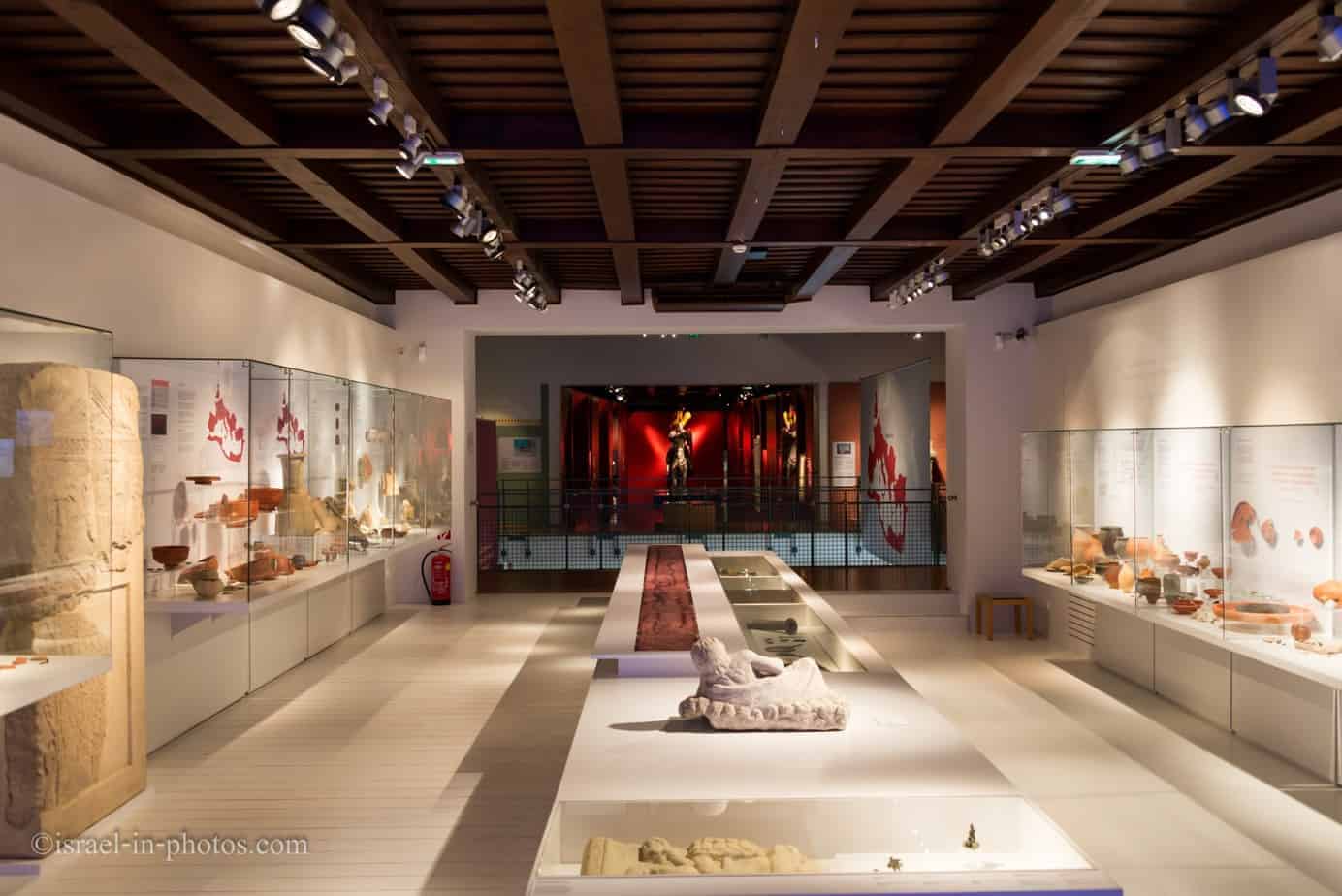 In Carnuntum, many evidence to long distance trade were found. For example: olive oil, wine, dates and figs were brought from Mediterranean area.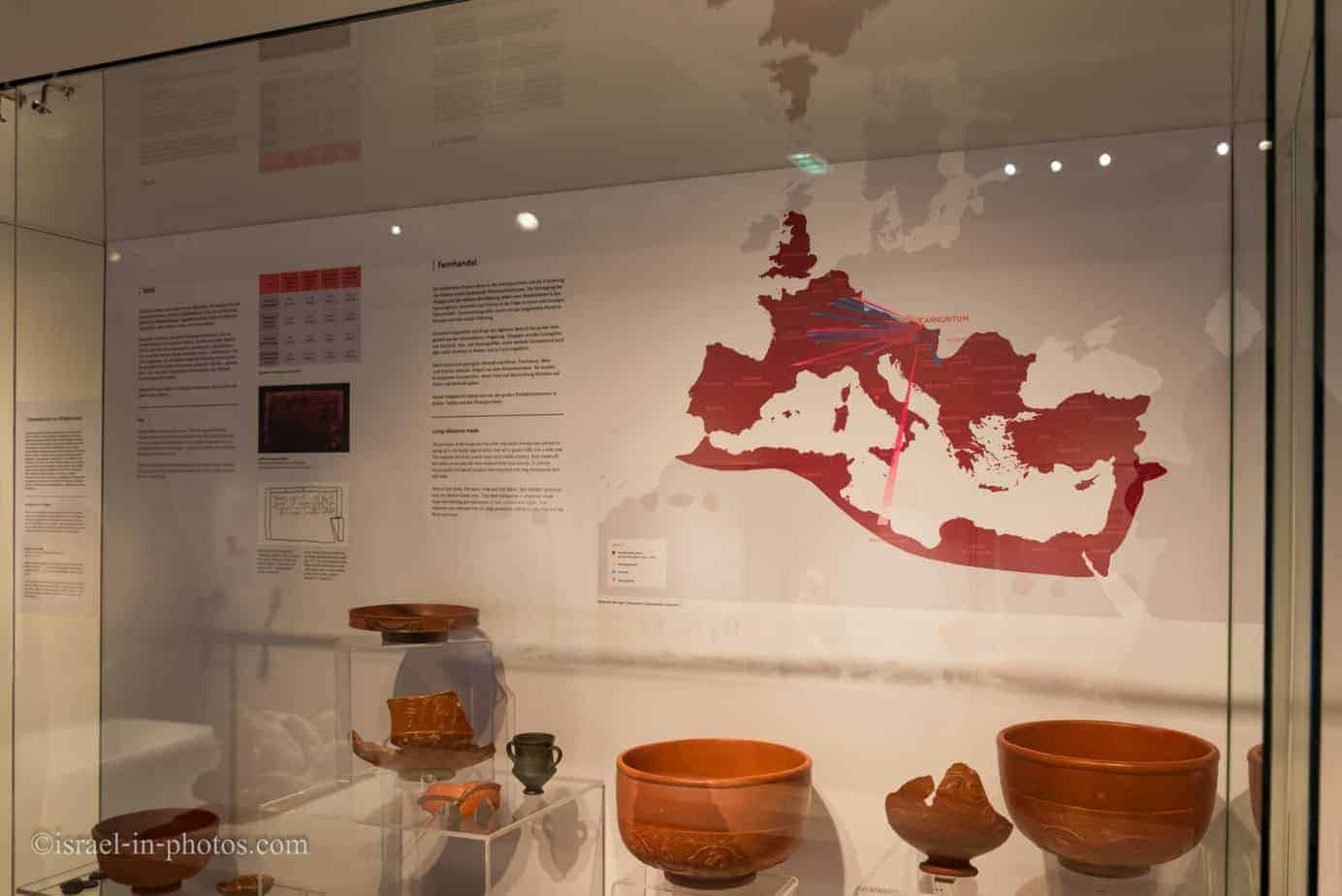 Remember the gift I mentioned at the beginning of this post. Since we visited all three sites were were given an opportunity to create memorable coins. Museum worker held upper die and I was given a 5 kg hammer. And here I'm holding the result: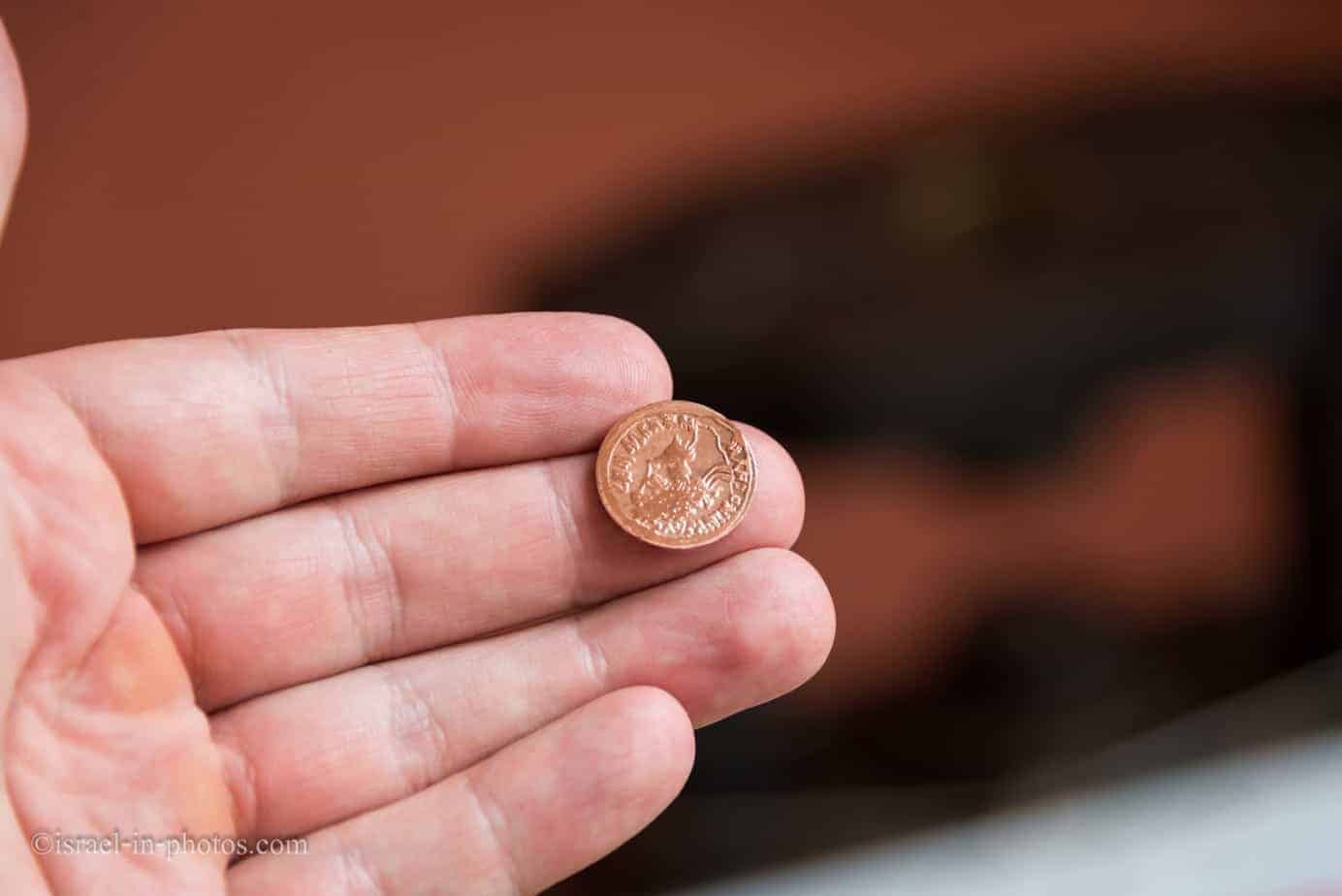 We spent around an hour and a half in the museum, and it was time to start driving to our next point of interest.
But, as we exited the museum we saw this beautiful Magnolia tree and I had to photograph it 😉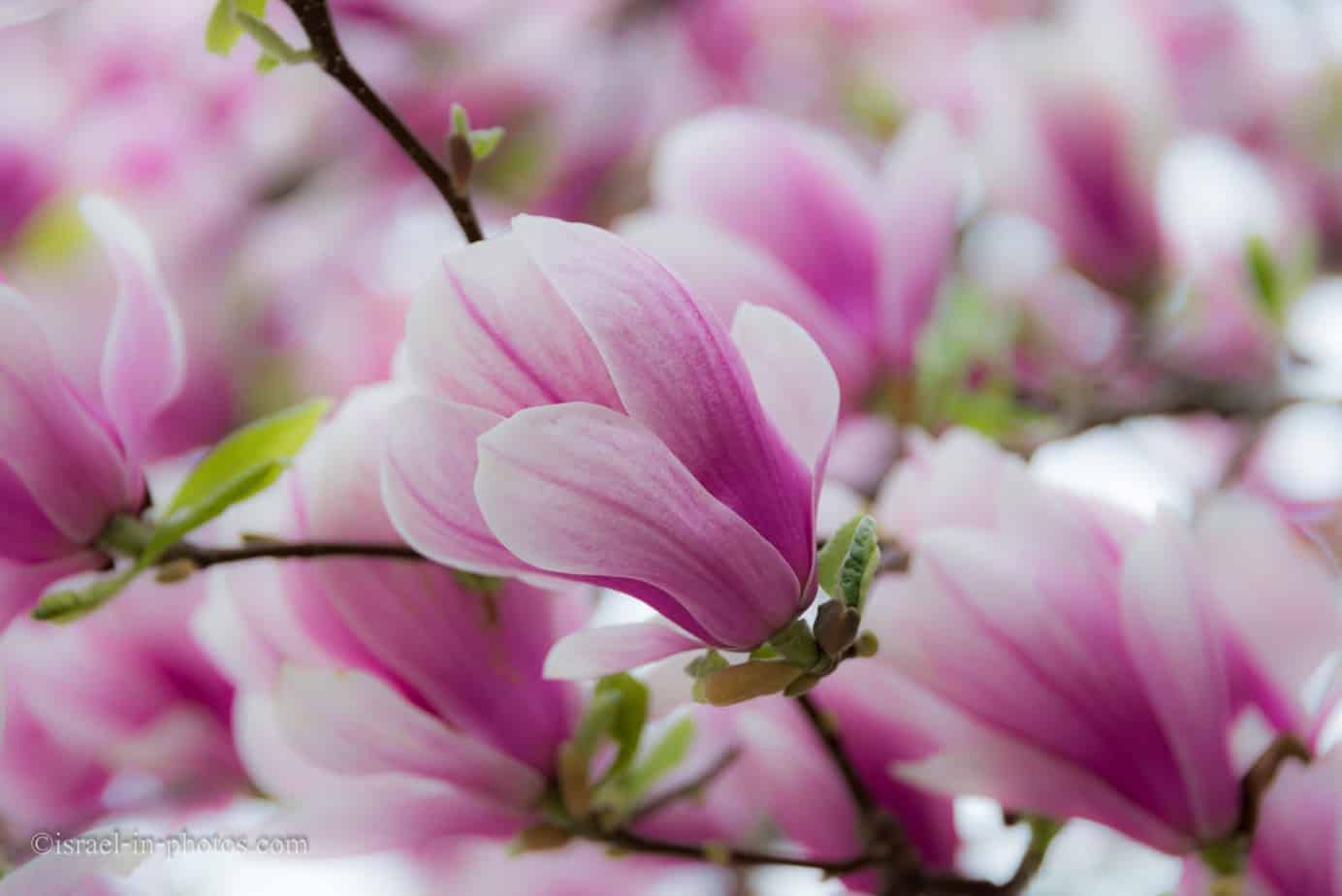 Another view of the Museum Carnuntinum and we head on.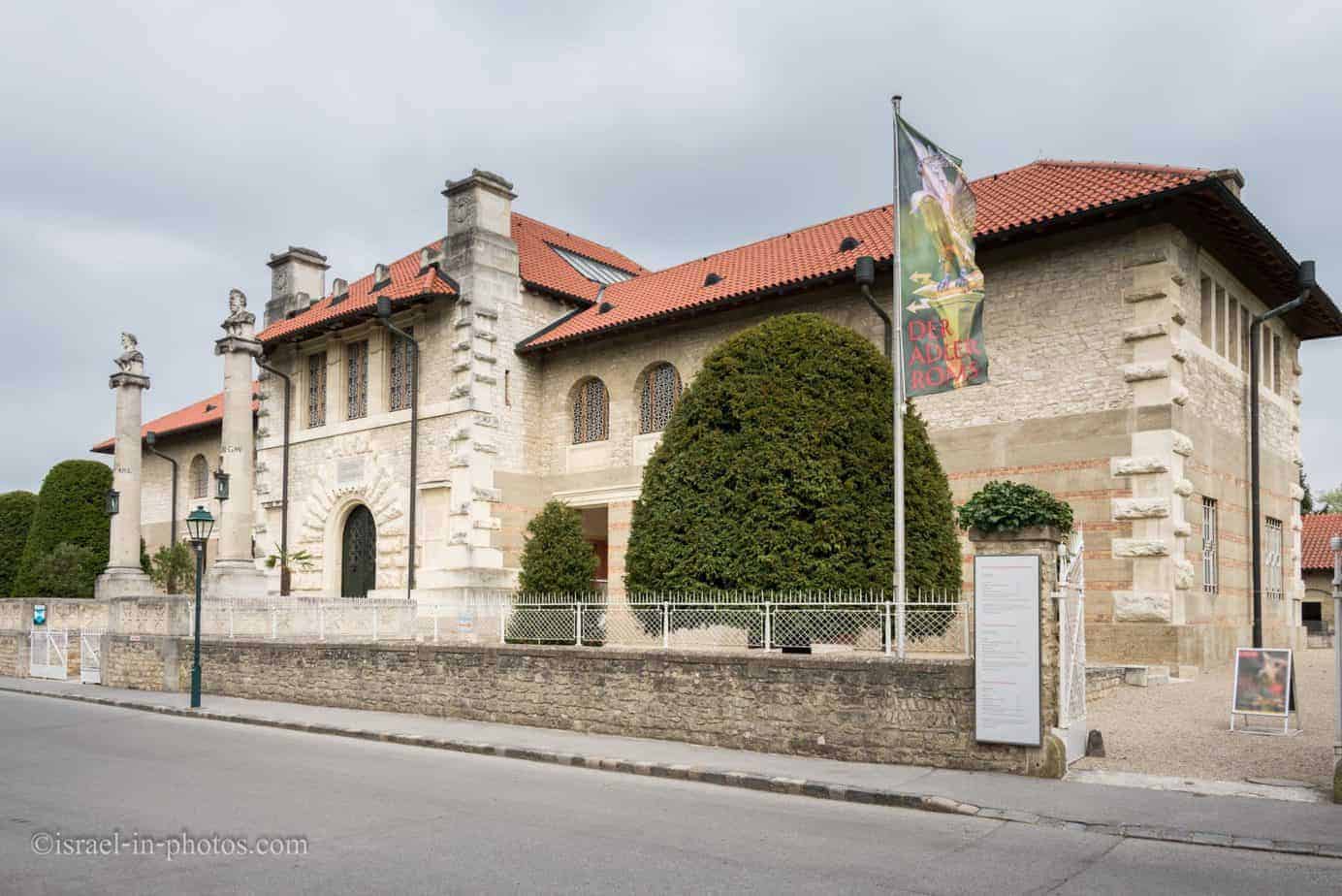 Where did we head after visiting Carnuntum Archaeological Park? Stay tuned, and you will find out.
Note: all posts from the trip to Austria can be found at: 11 Days in Austria.
That's all for today, and I'll see you in future travels!
Stay Tuned! 
 
Additional Resources
Here are several resources that I created to help travelers:
And if you have any questions then check out Useful Information For Tourists To Israel.
 
Did not find what you were looking for? Leave a comment below, and I will do my best to answer your questions.