In this part of the Vienna trip, we will visit Saint Charles's Church, Royal Opera House, Kunsthistorisches Museum, Naschmarkt, Jesuit Church, and more.
Map of the area:

Third Day In Vienna
Saint Charles's Church
In the morning we planned to visit Royal Opera House. I saw good reviews about opera tours and heard that the interior is beautiful. Thus we took the subway to Karlsplatz station. And if you reach Karlsplatz, then definitely look at Saint Charles's Church, also known as Karlskirche.
Karlskirche is located close to the subway station (south side of Karlsplatz). Many consider it the most outstanding baroque church in Vienna.
This post header image shows Saint Charles's Church with a garden in front of it and here is another exterior photo.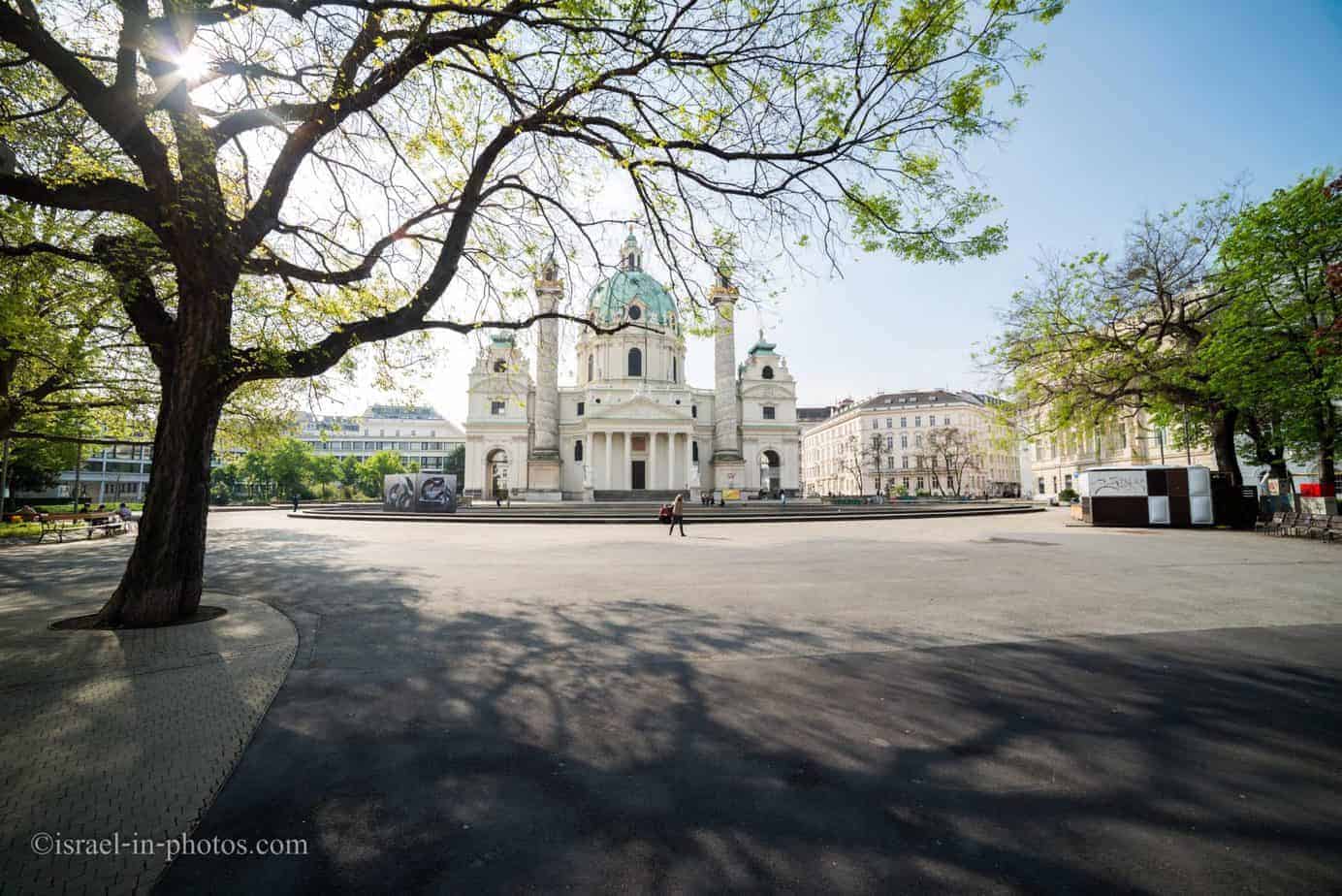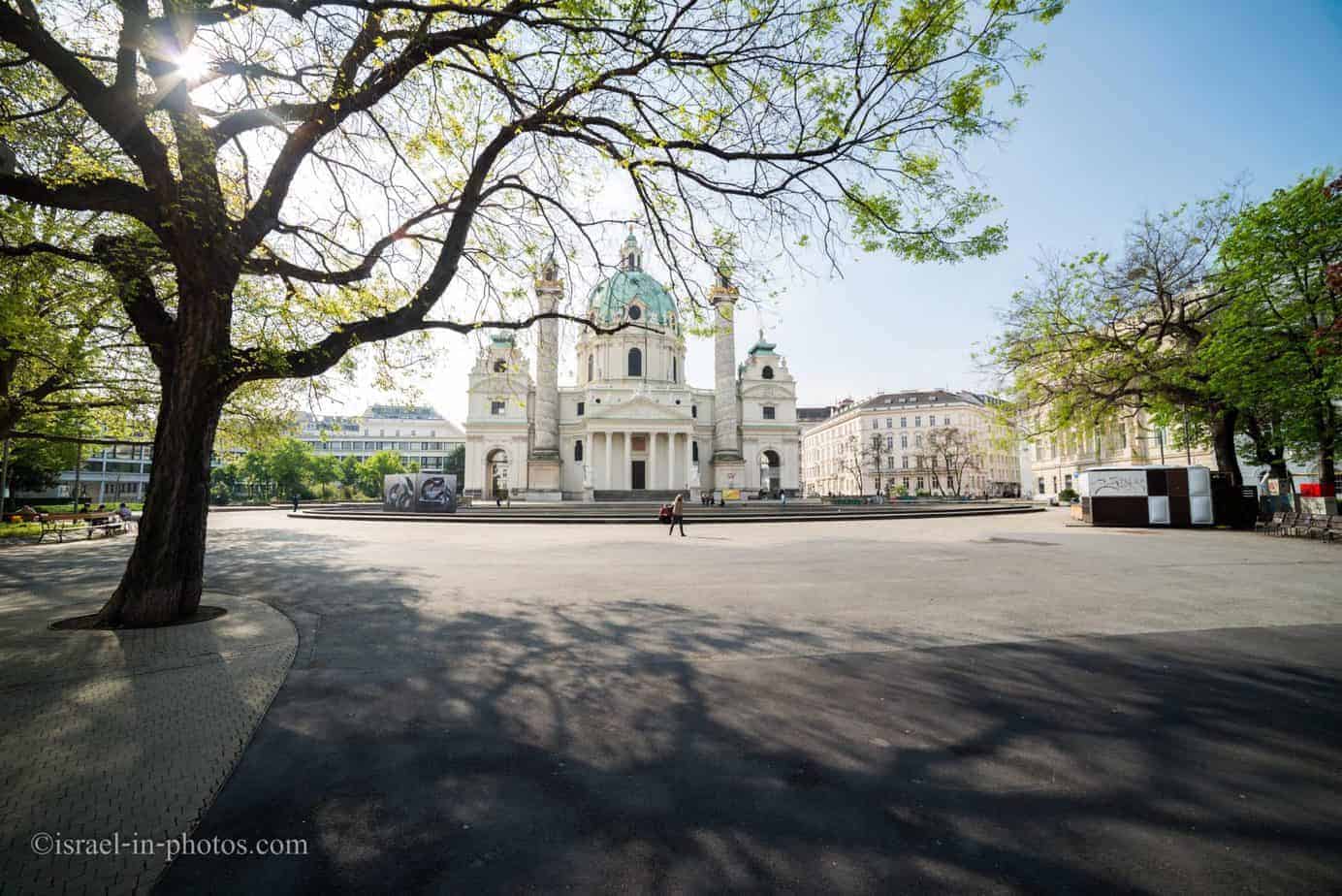 The exterior is beautiful. We went inside Karlskirche, but you cannot see much without buying tickets. And since we wanted to get in time for the 10:00 English tour at the Opera House, we decided not to purchase the tickets.
Royal Opera House
We reached Vienna State Opera in time and bought tickets for the 10 am English tour. At least five more groups were waiting. Each one was in a different language. Thus Royal Opera House is one of the more multi-language-friendly Vienna attractions.
We were in a group of about fifty people and our first stop was the auditorium. View of the sitting places (the stage in the back):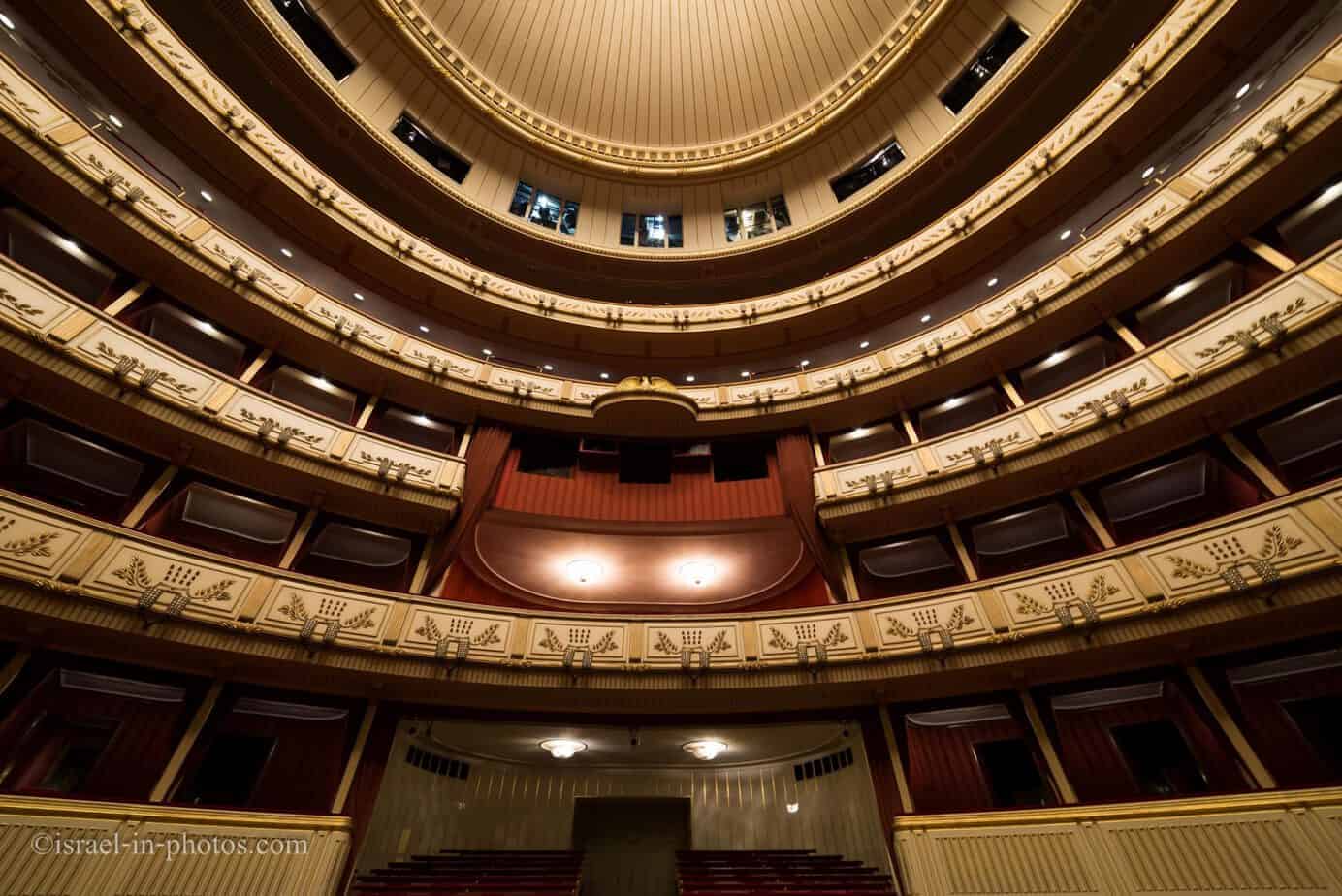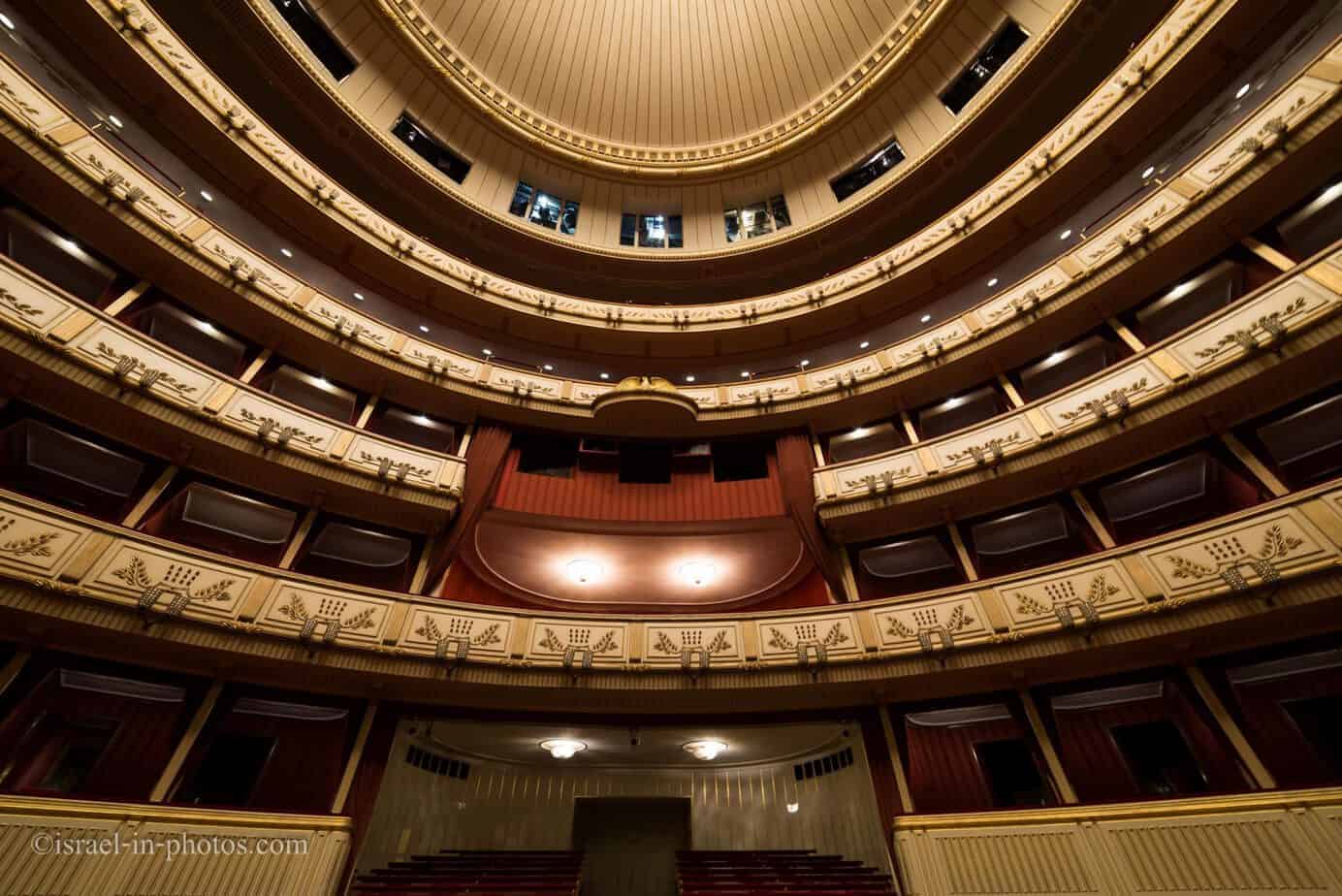 We were told a little about the history of the building and its physical characteristics, like capacity (1709 seated, 567 standing).
Then we went backstage. Here you can see our guide and part of the group. You can also see part of the seven different stages.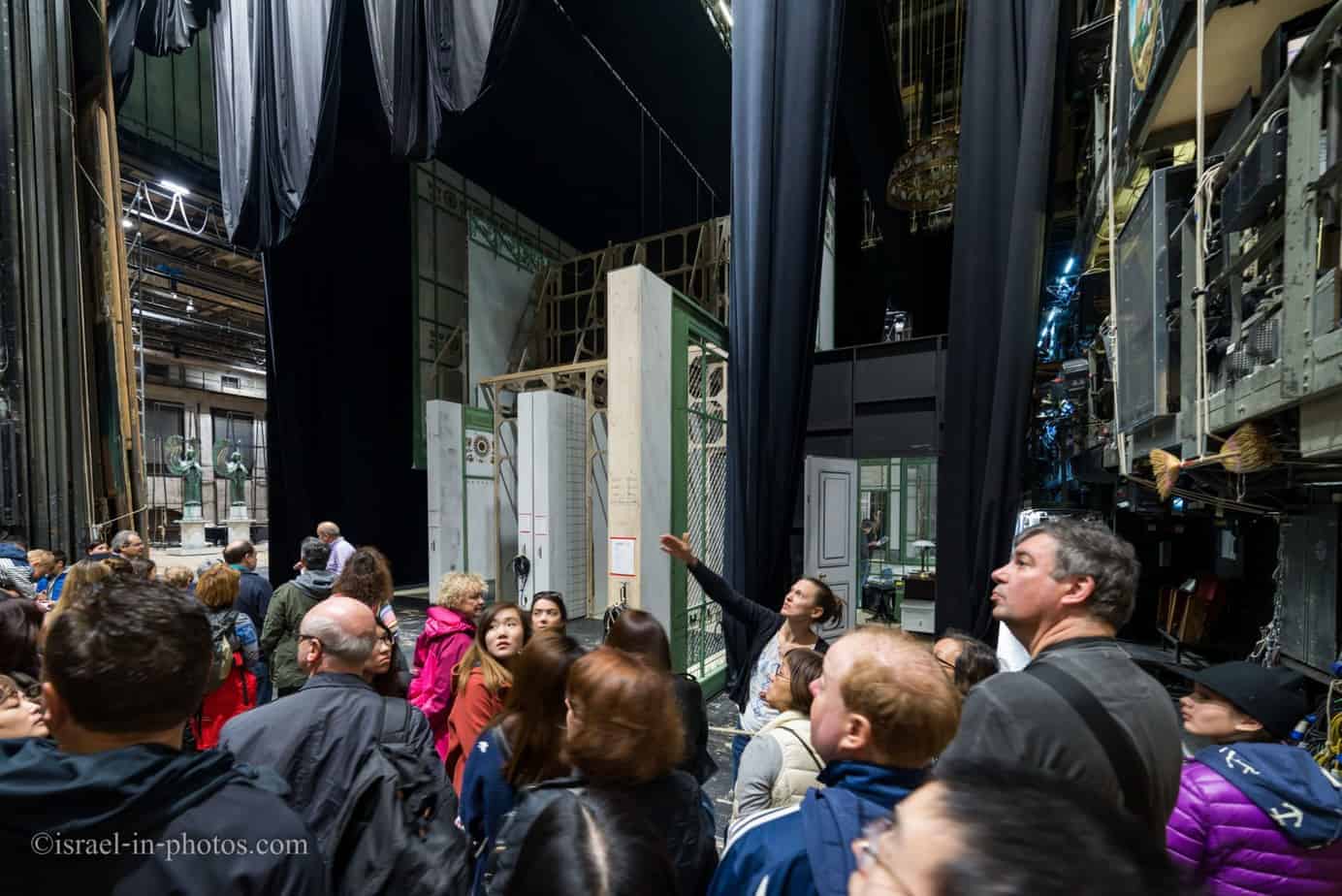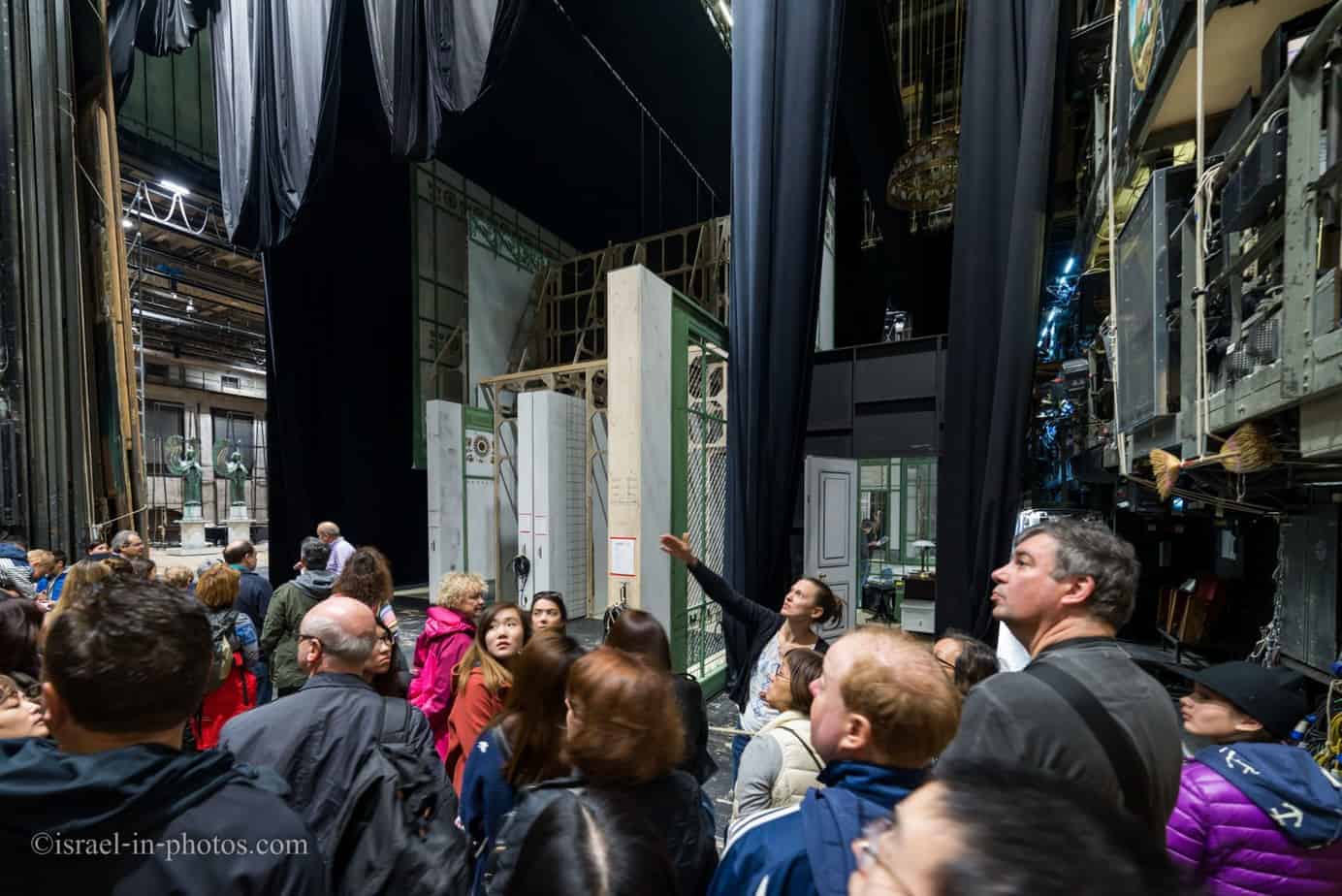 And I thought I had too many cables 😉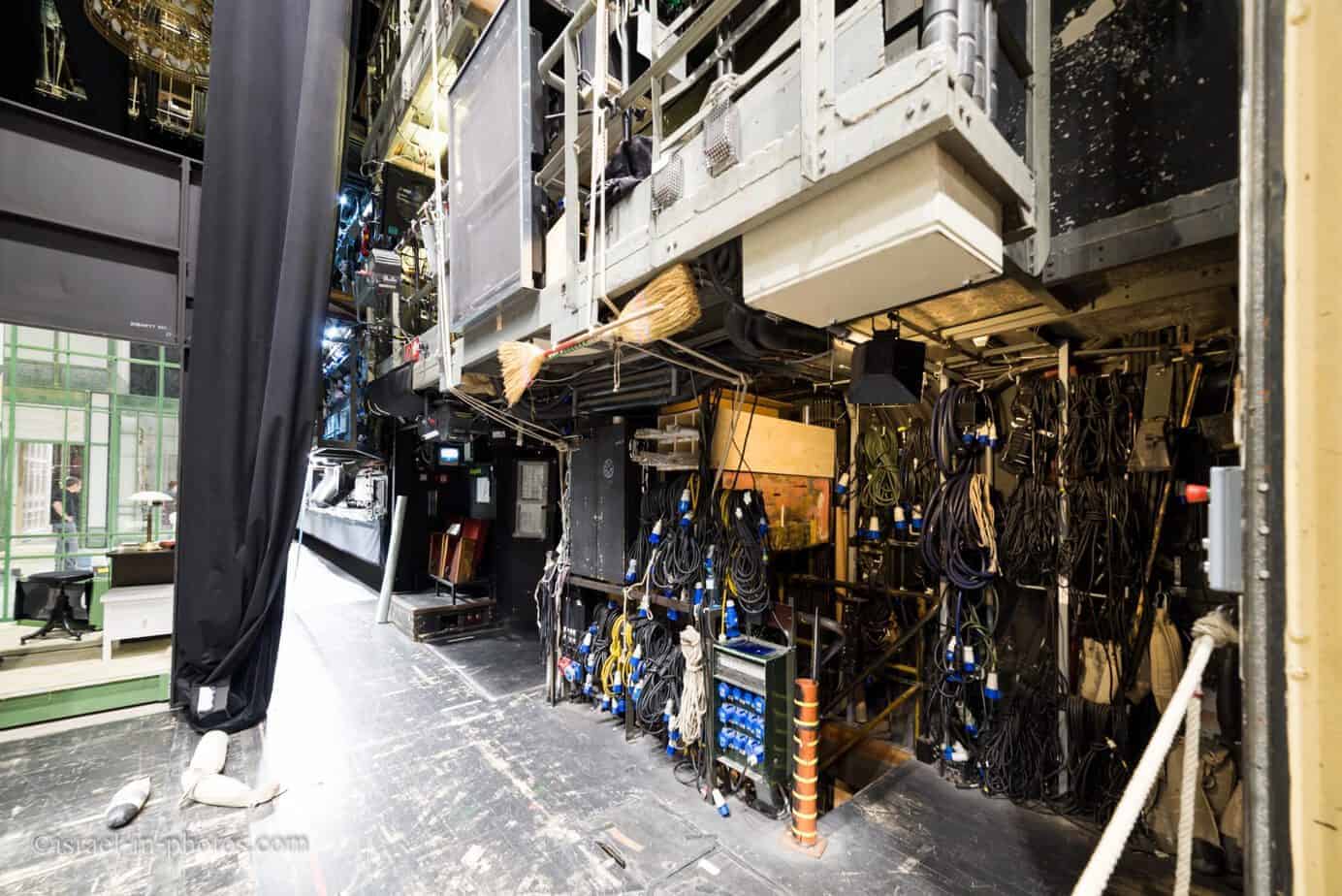 Then we returned towards the main hall. The entrance: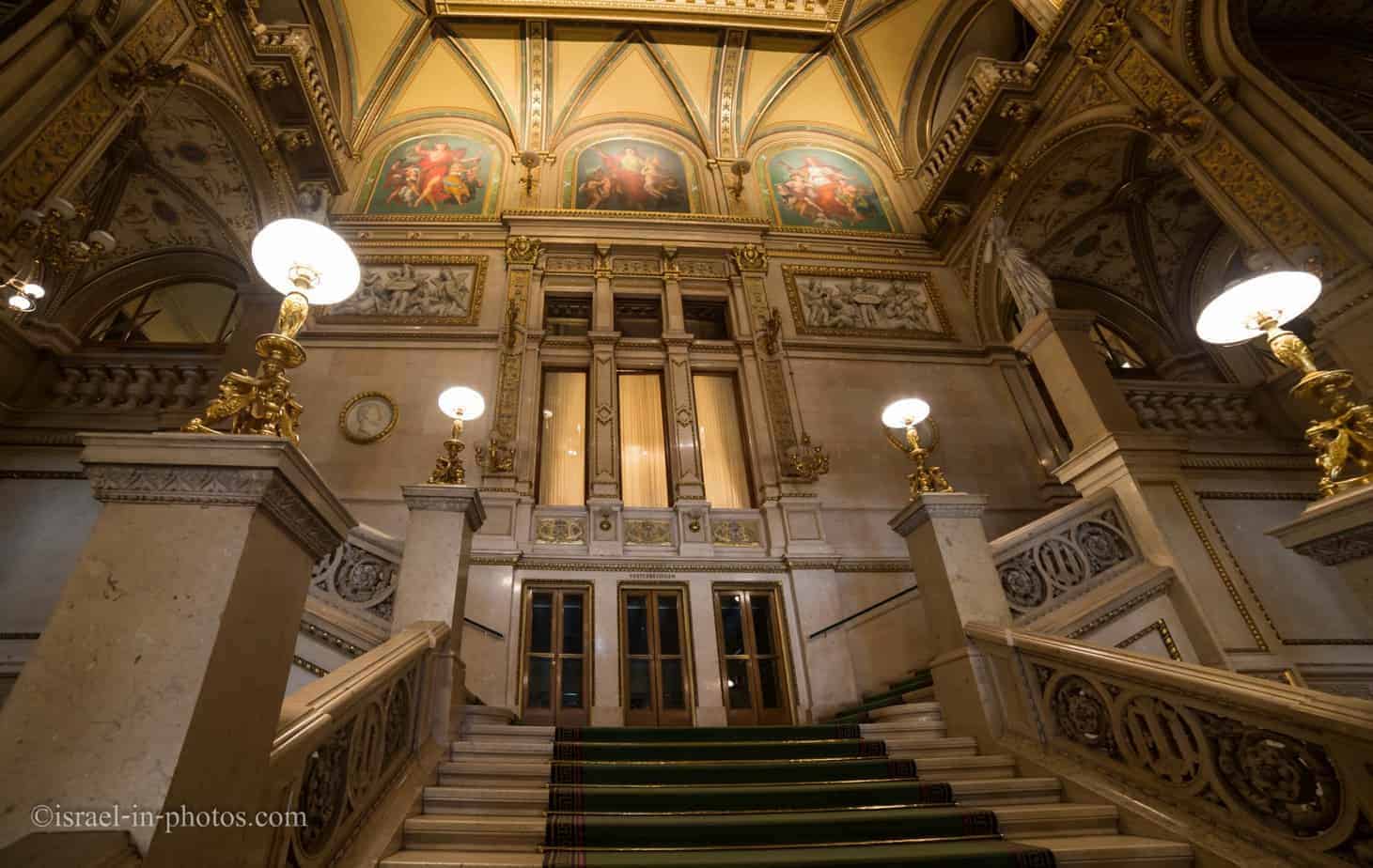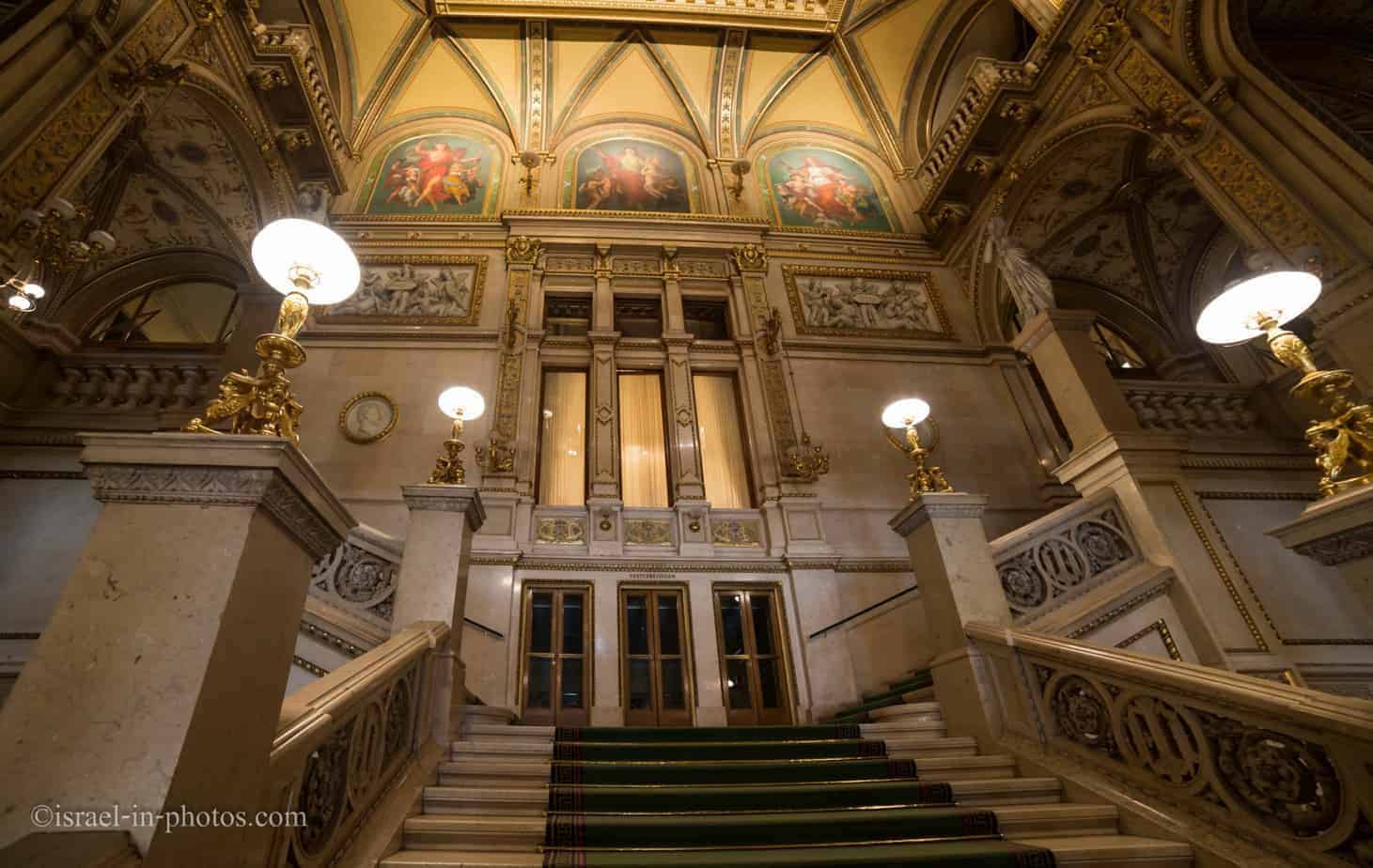 Entrance hall from left side: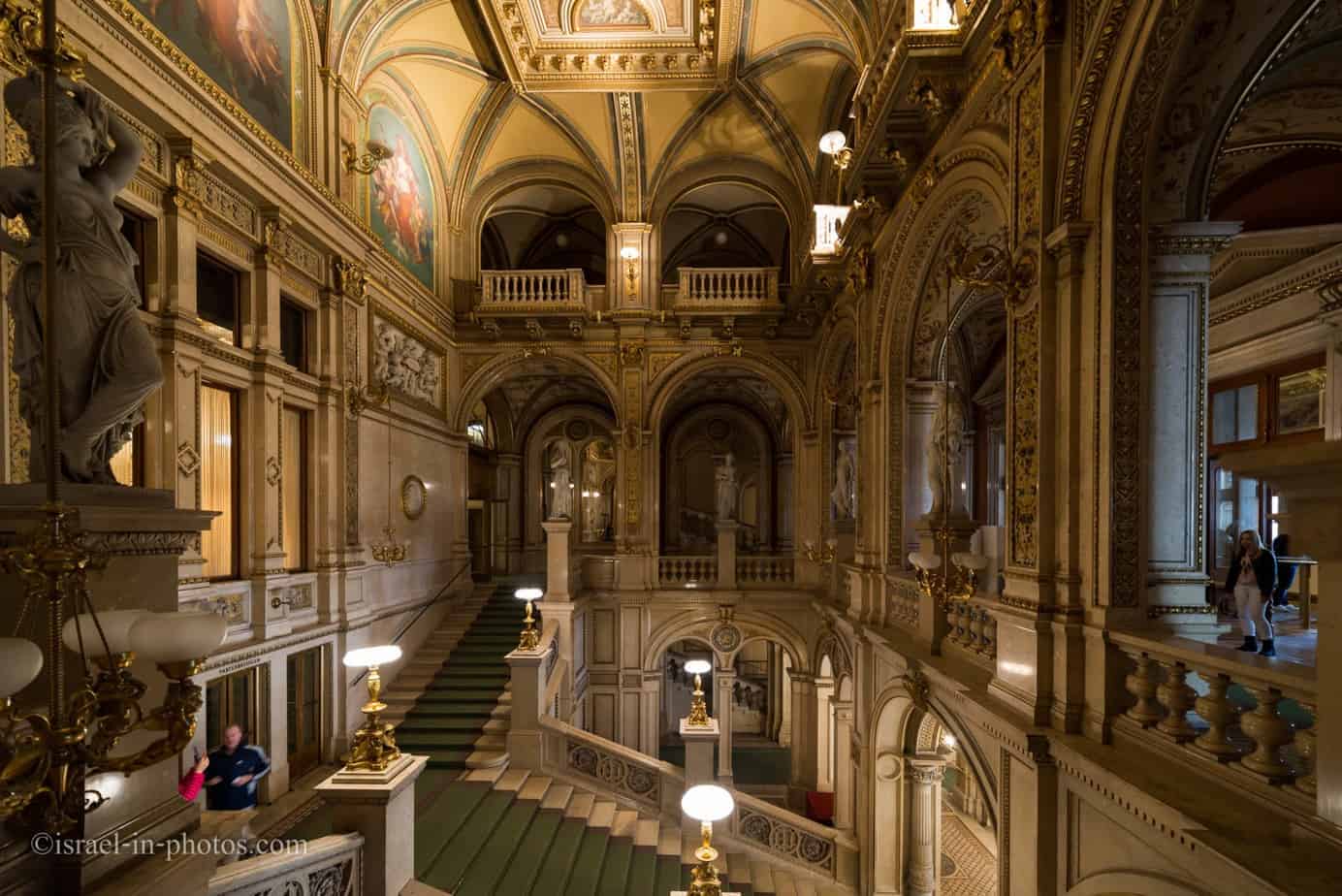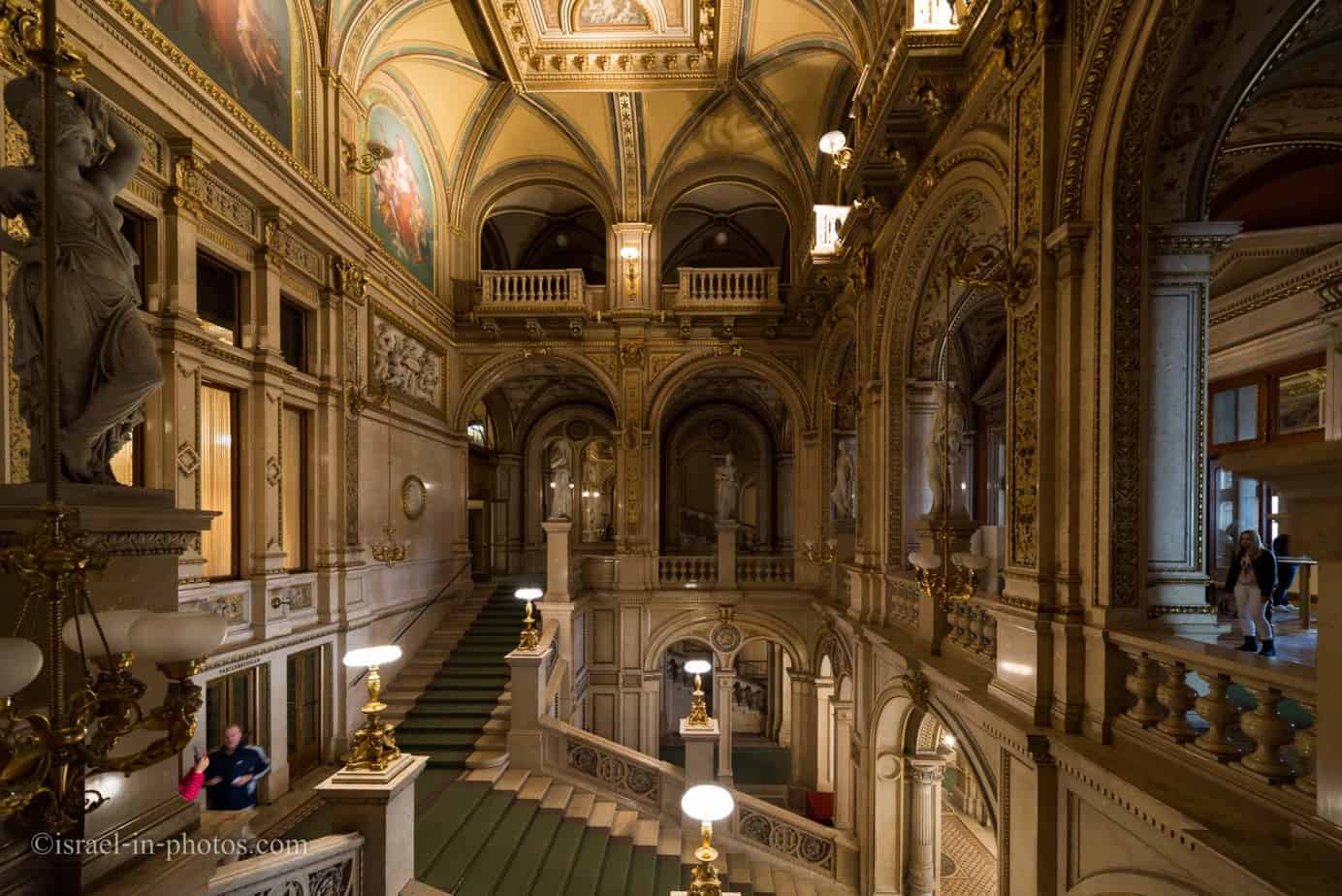 Here is one of the side rooms we visited. Each room has Symbolics and history. For example: in this room, you can find paintings depicting Shakespeare most famous Operas.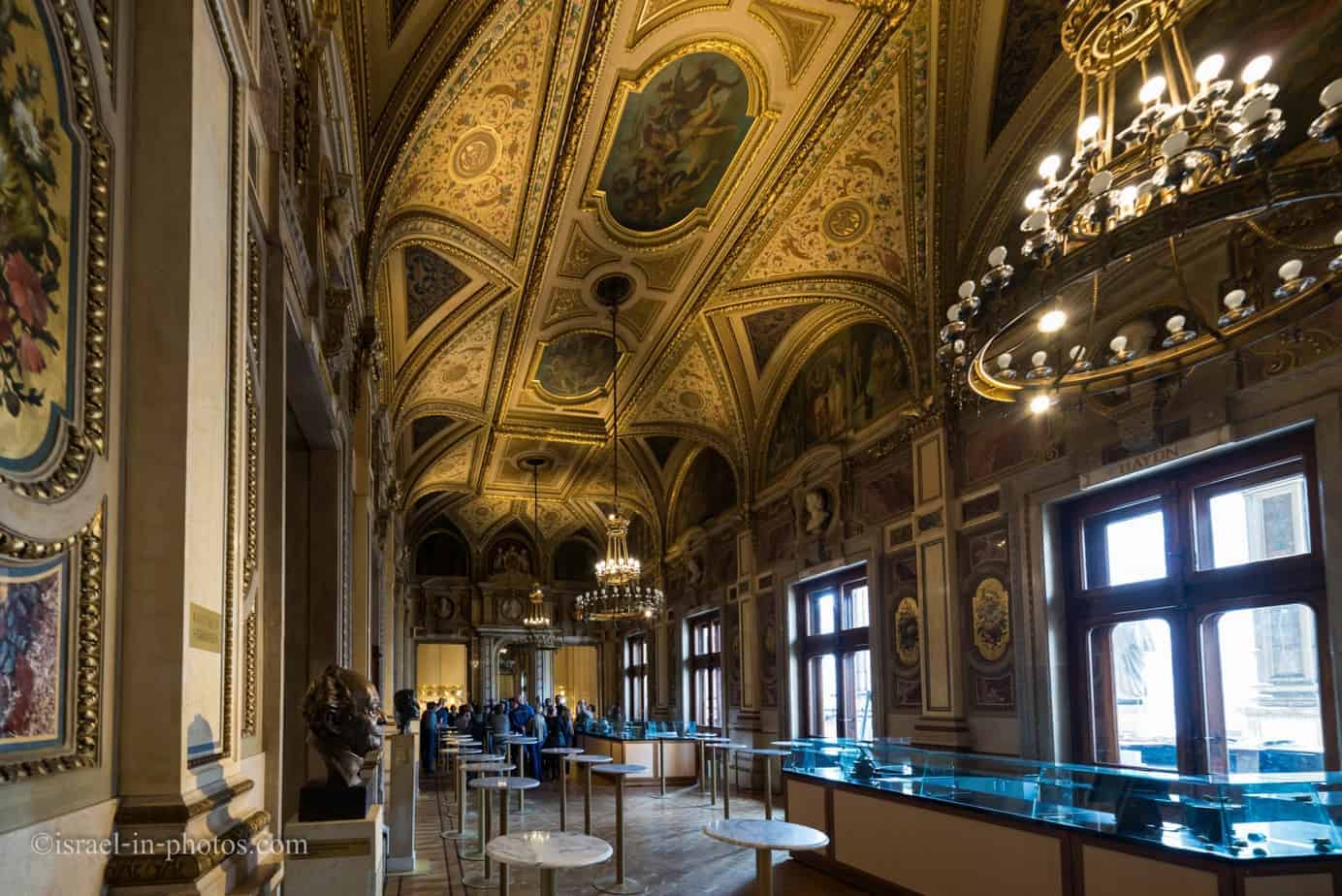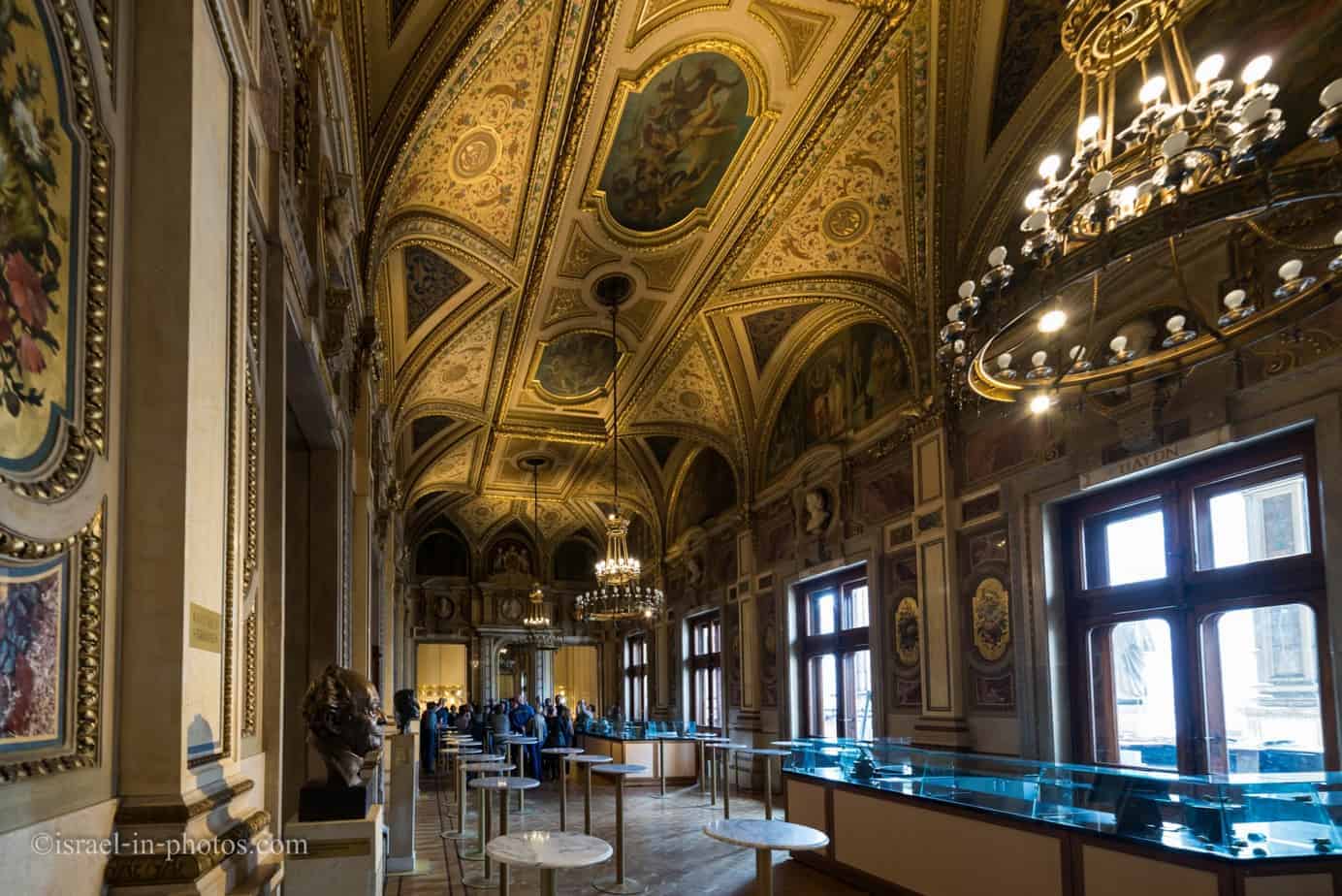 A shot from the royal balcony of the auditorium: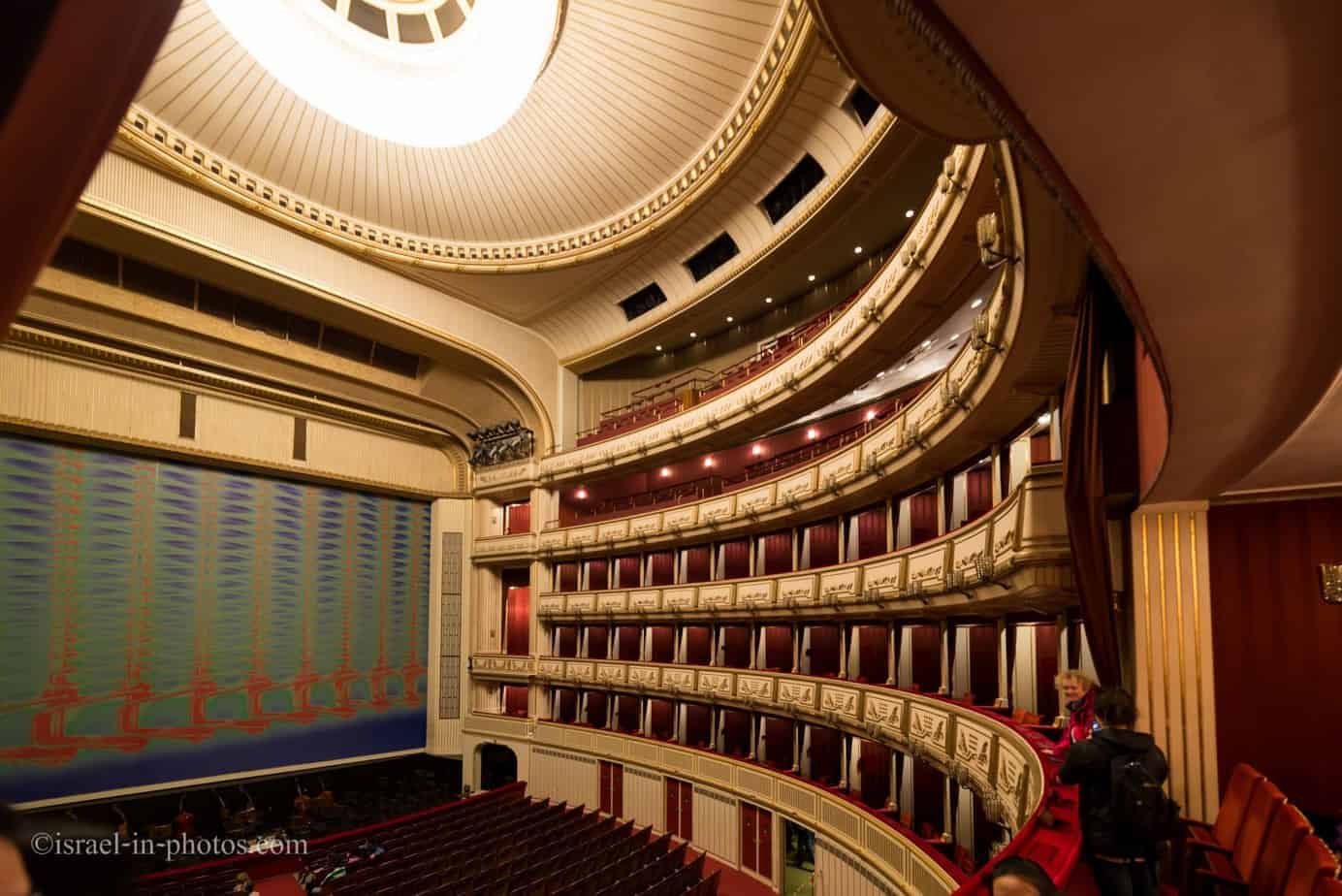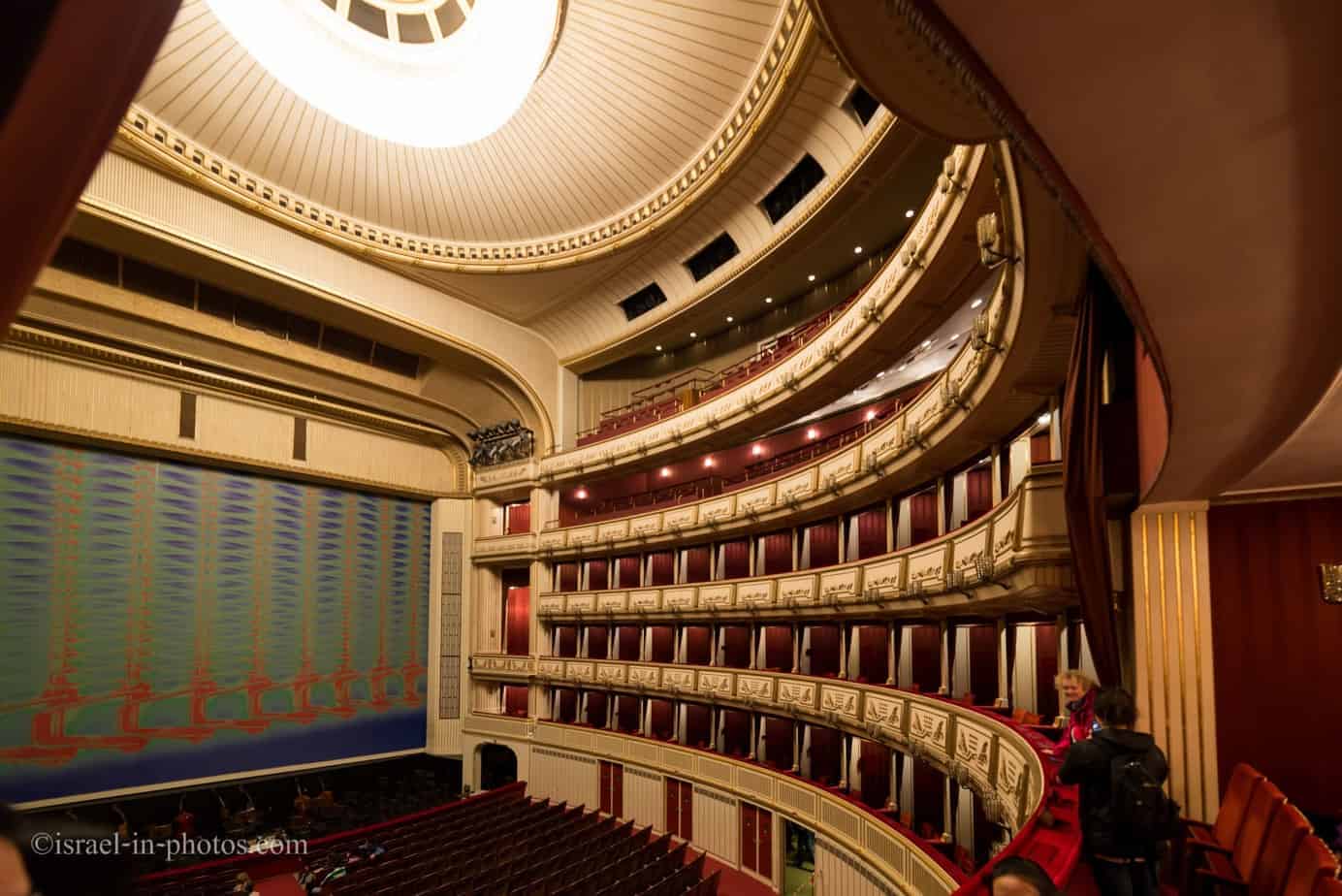 The tour lasted about an hour. It was an excellent experience, and we loved it. The only downside is related to photography. It was not that bright inside, and we were in a group. Thus I could not stand up a tripod. Therefore, it was more of running gun photography with high ISO. So basically, I am not sure my photos do justice to this beautiful building.
Maria-Theresien-Platz
After the tour at Royal Opera House, we walked to Maria-Theresien-Platz. You probably remember this square from the post about first two days of Vienna. Then we visited Natural History Museum, and now we returned to the Kunsthistorisches Museum.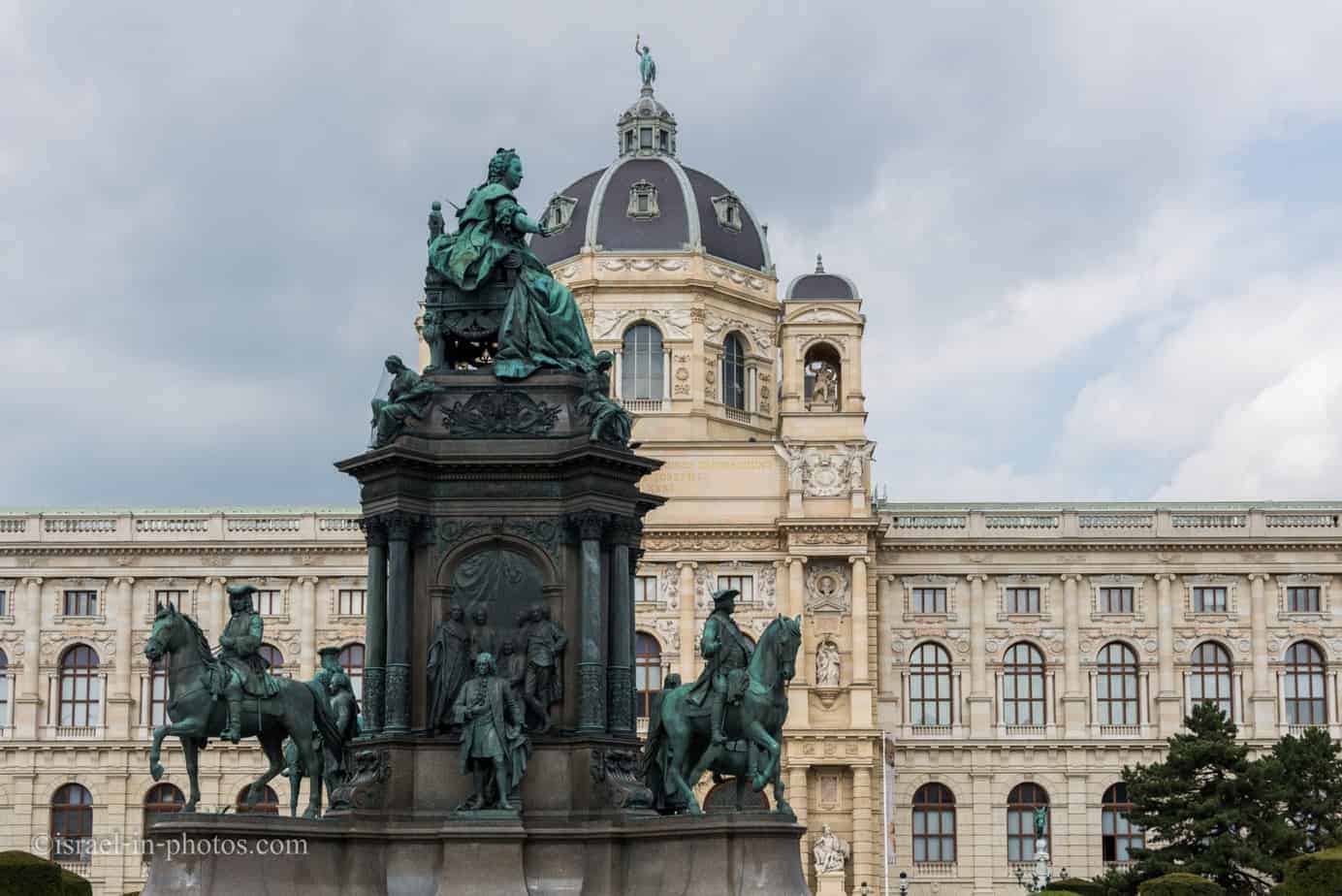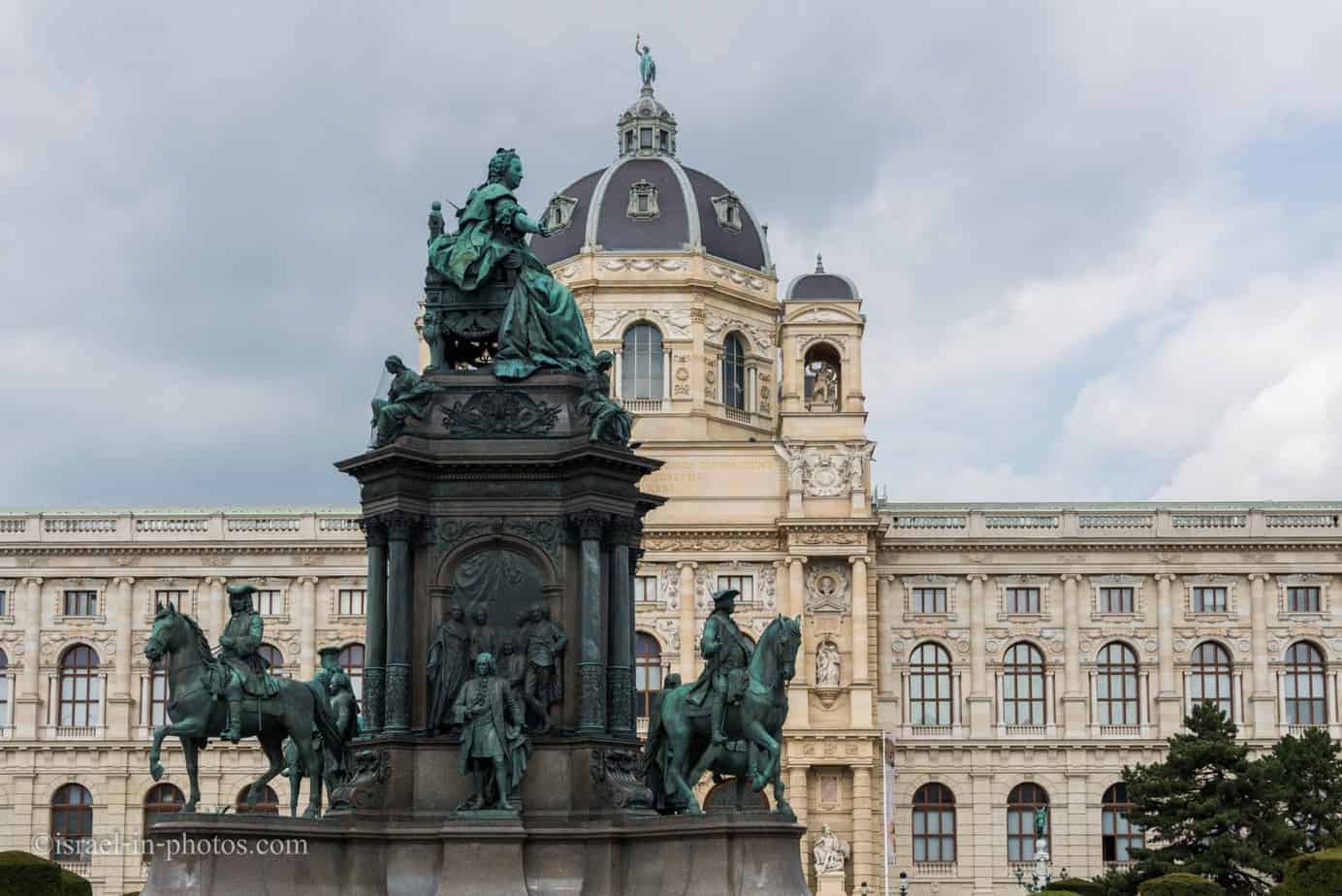 Kunsthistorisches Museum
Kunsthistorisches Museum, also known as Art History Museum, was built in 1891 near the Imperial Palace to house the extensive collections of the imperial family.
We started our visit at Egyptian and Near Eastern Collection. Even the inner part of the tomb is decorated: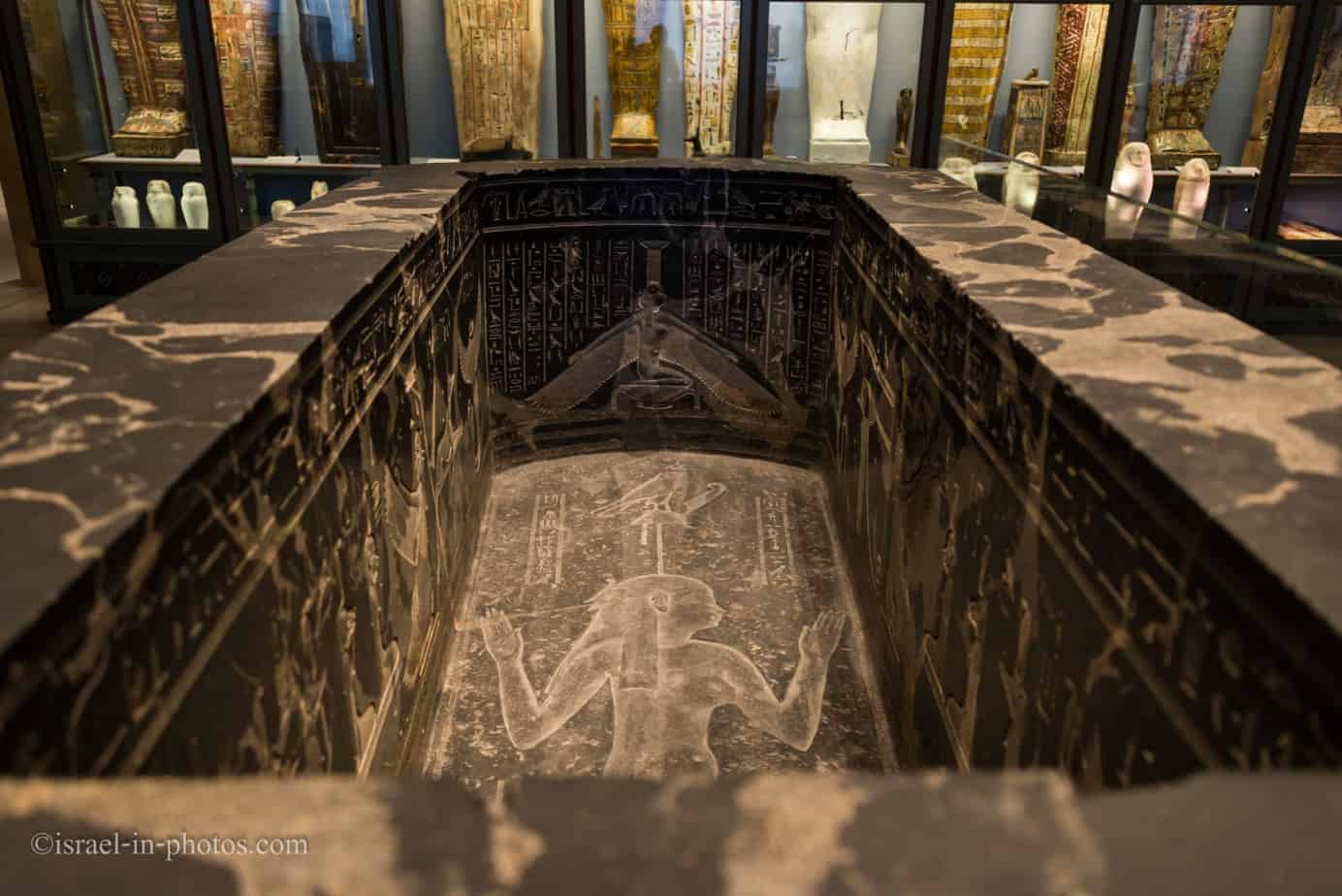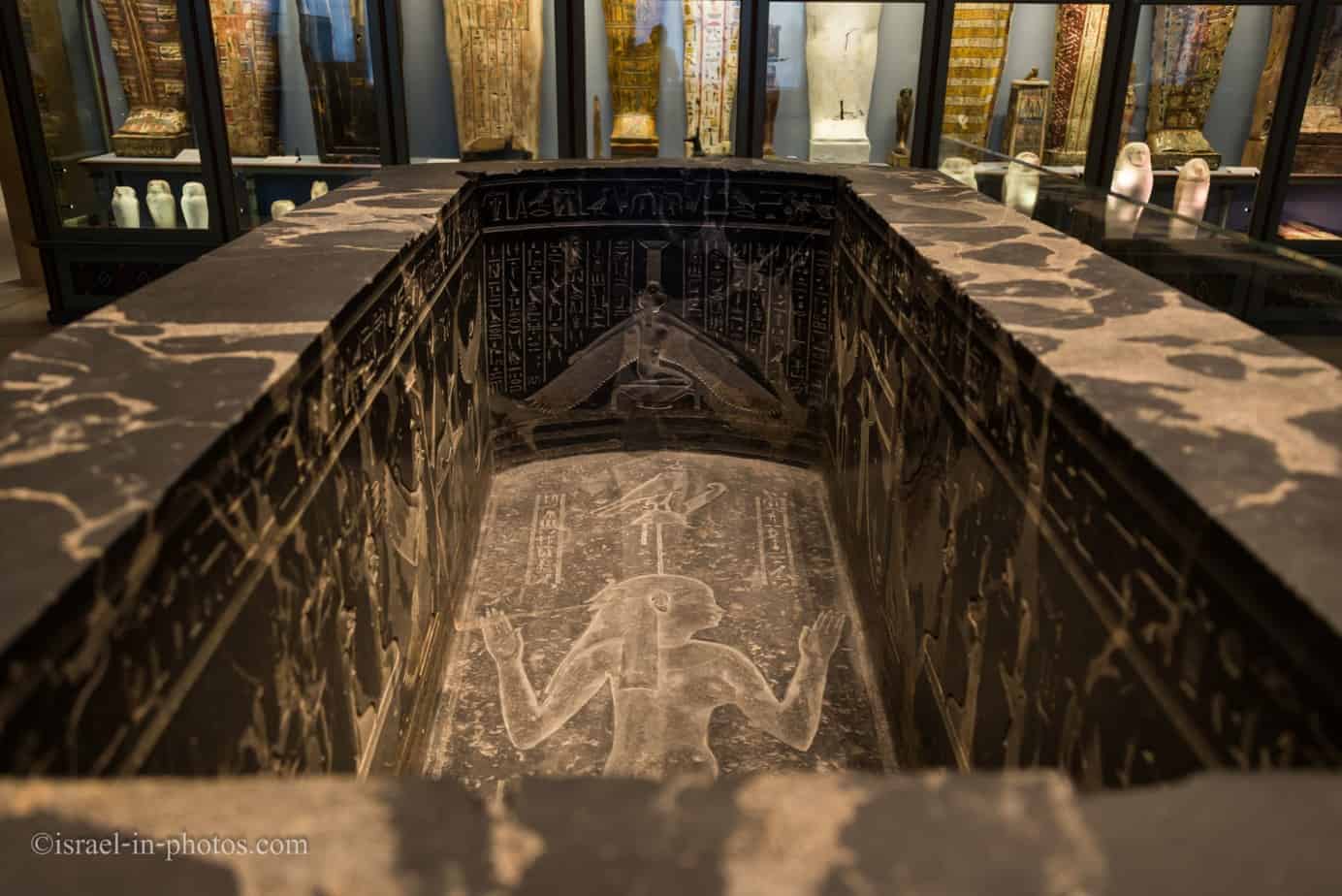 Then we passed to the Collection of Greek and Roman Antiquities.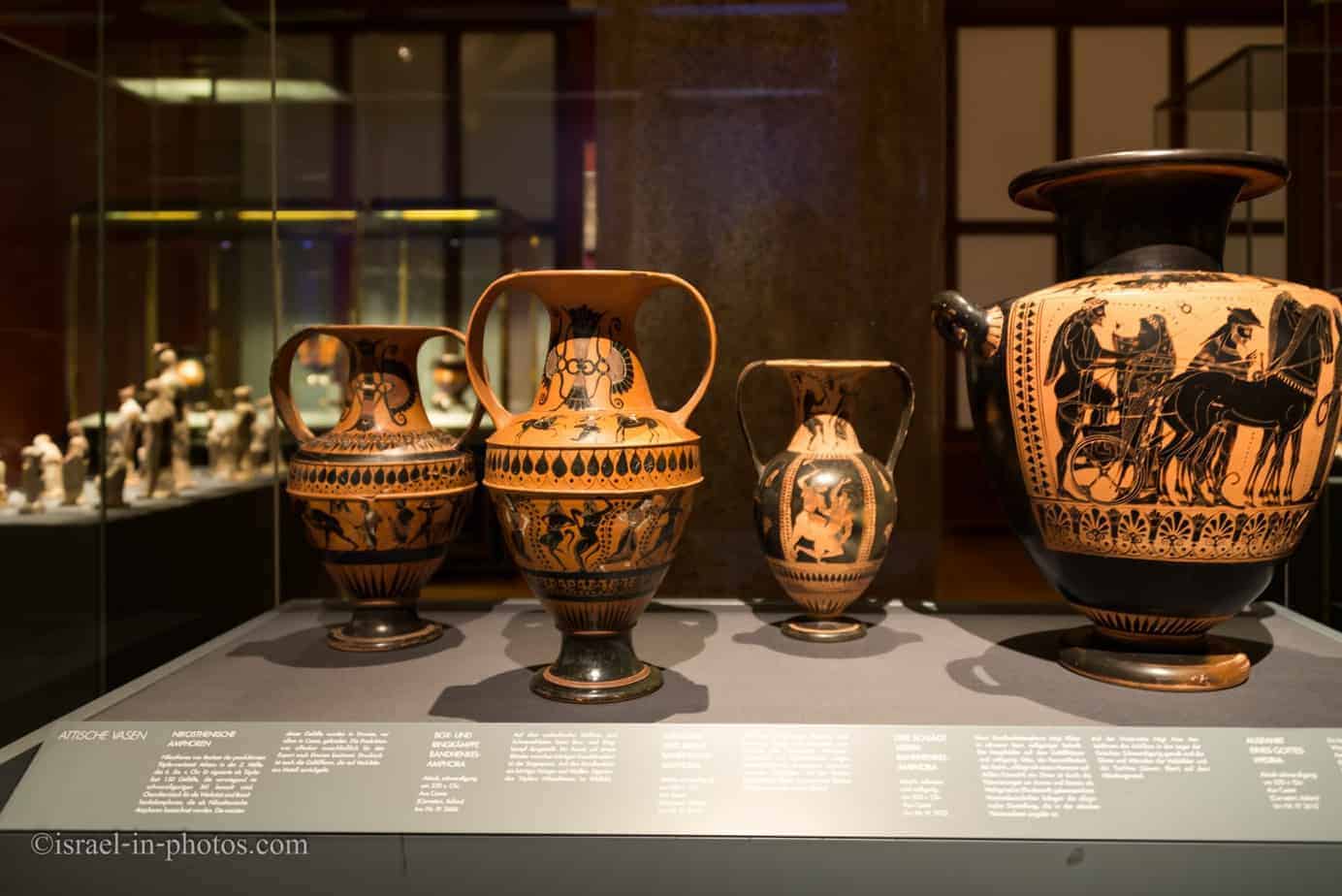 There is also a wing that contains many beautiful gold and silver masterpieces. Part of the imperial collection. Here is a representative: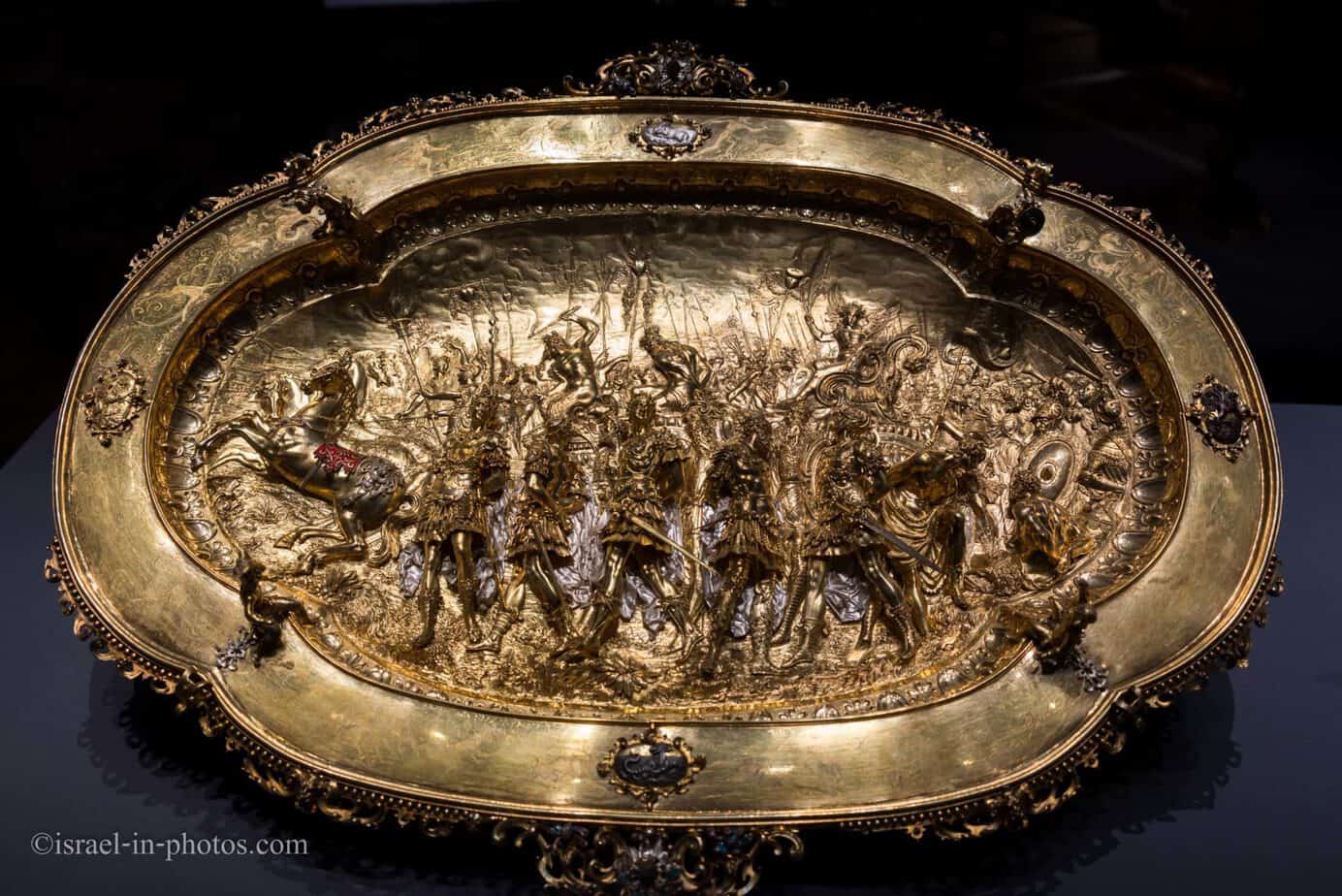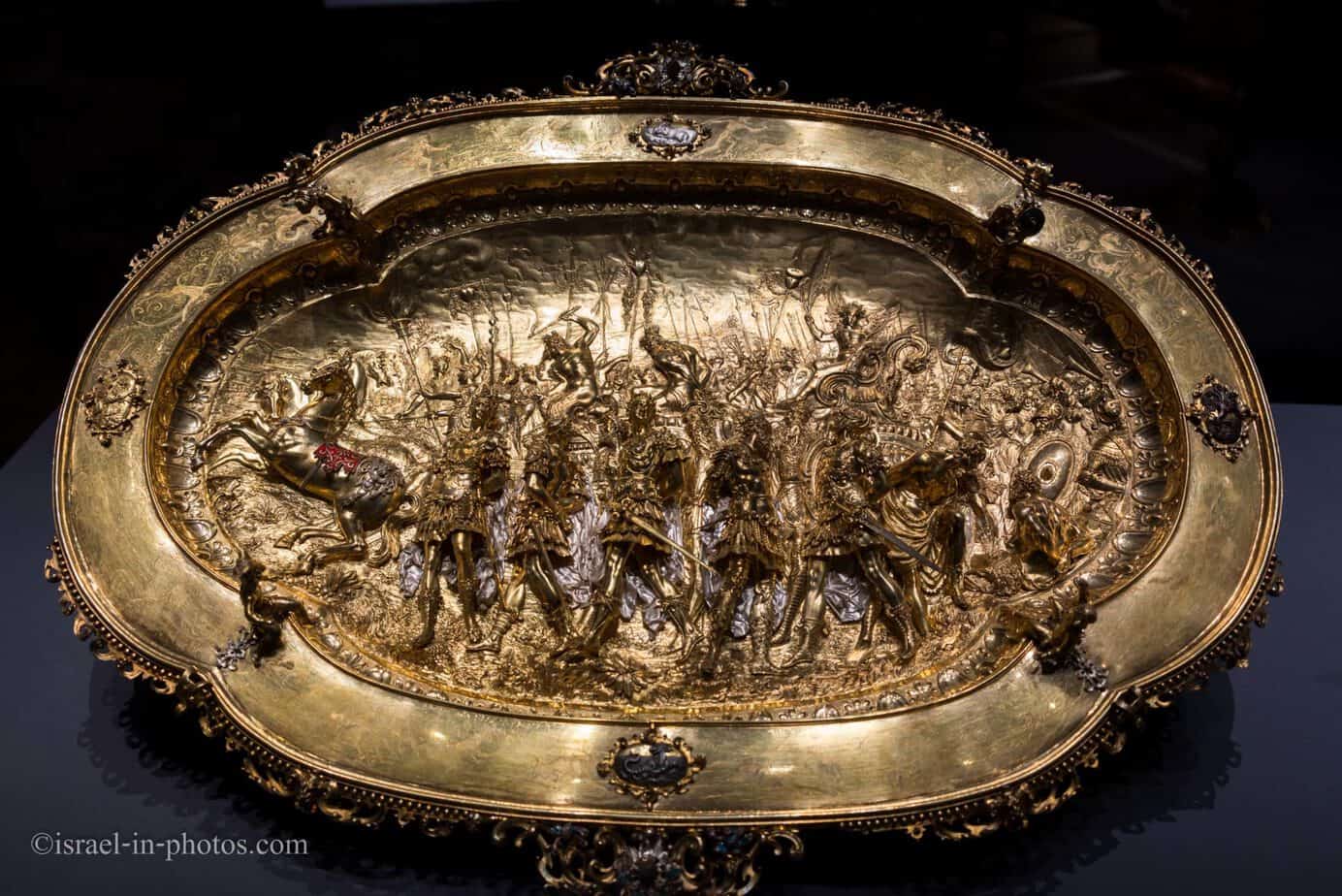 The bottom floor of Kunsthistorisches Museum took us several hours. It was already around 14:00, and we were getting hungry. The problem is that we have not visited the second floor.
Stairs to the second floor: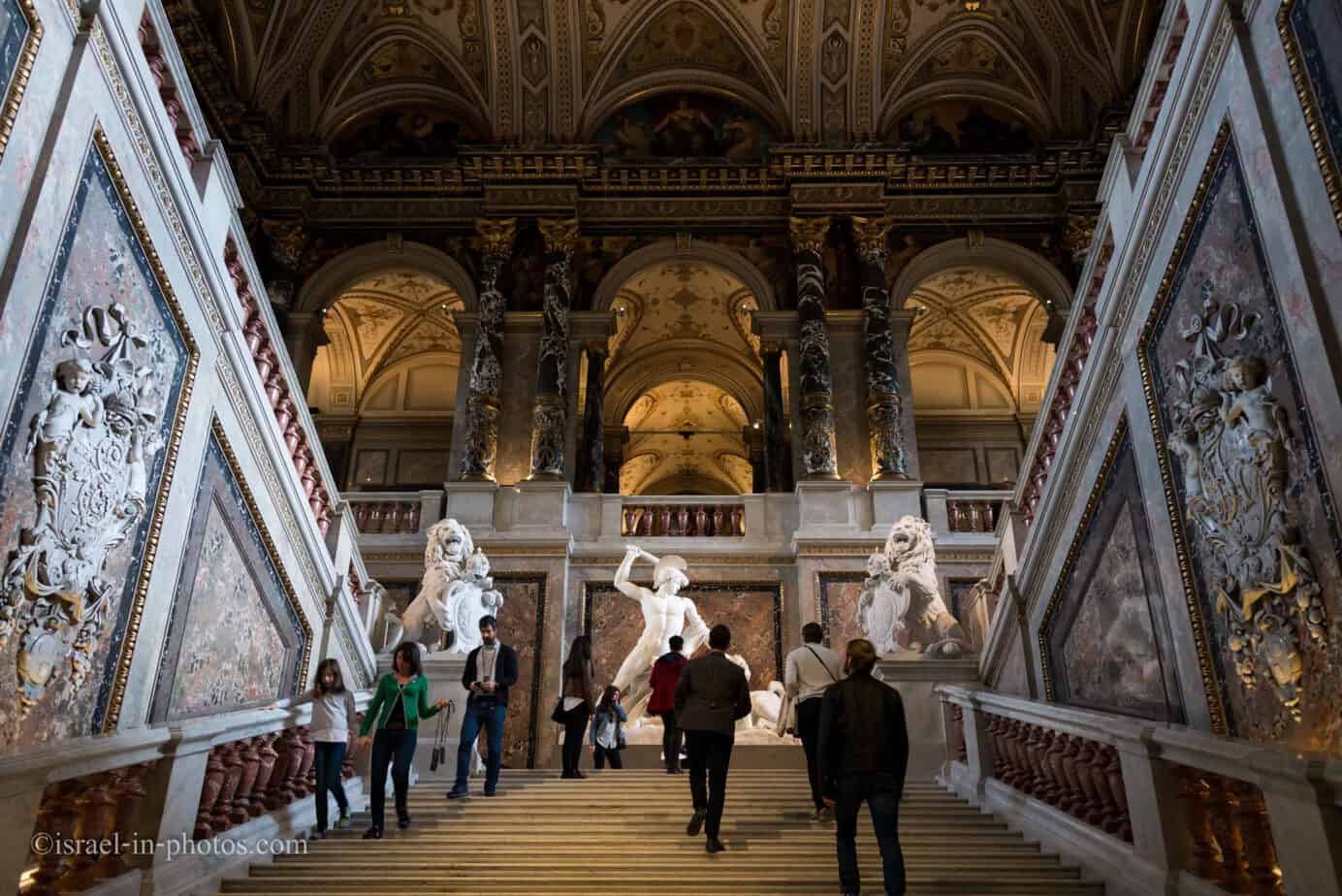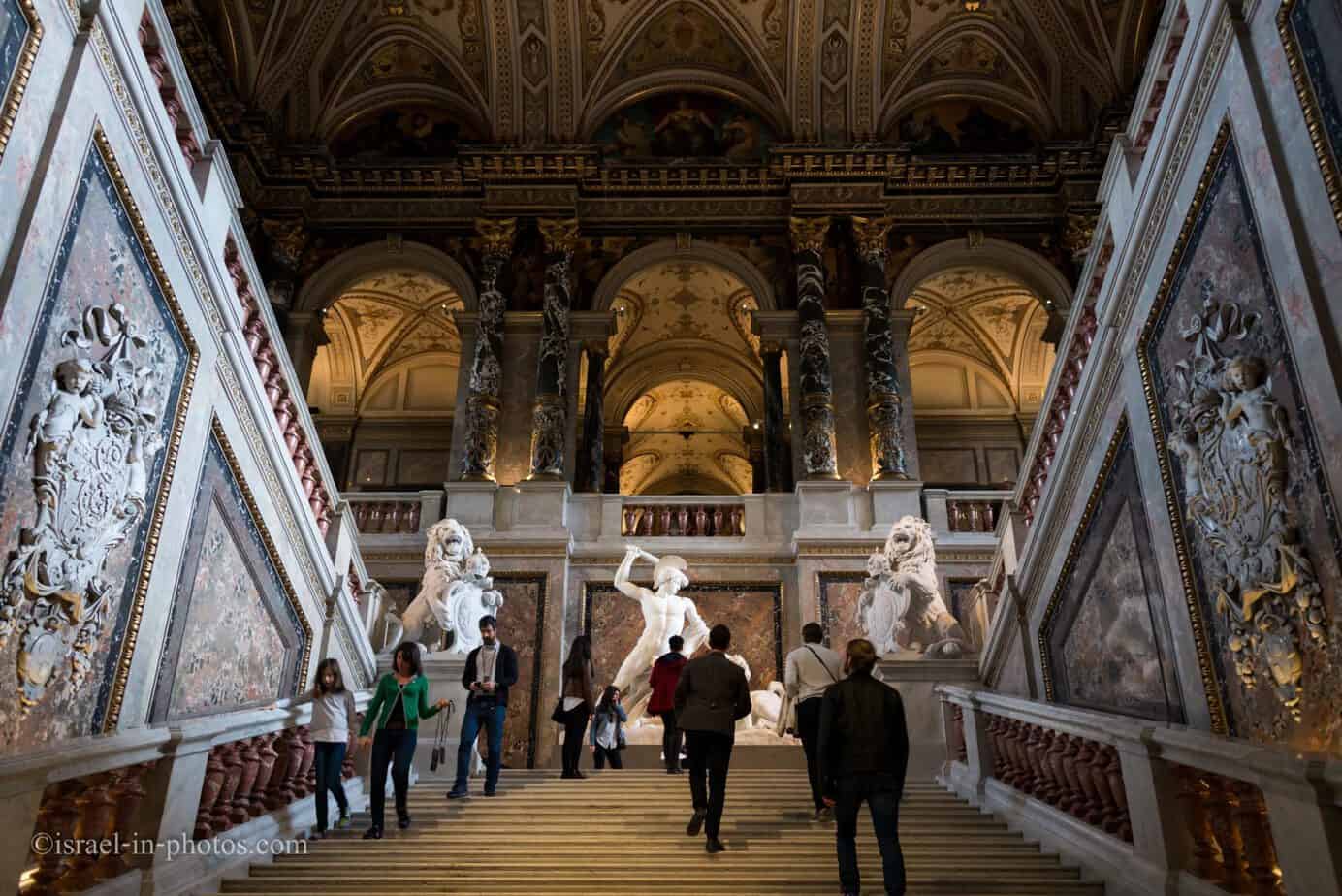 As we climbed the stairs, we saw a restaurant. Usually, I do not particularly appreciate eating at such places. These are typically touristic traps or simple traps, which means no competition, thus lower quality. But, since we did not have much choice, we decided to go for it. And actually, the food was quite good, and the hall you are sitting in (beneath the dome) is marvelous.
After lunch, we continued to Picture Gallery.
Picture Gallery
The Picture Gallery of the Kunsthistorisches Museum developed from the art collections of the House of Habsburg. Today it is one of the largest and most important of its kind globally.

The foundations of the collection were laid, and its main emphases set in the 17th century: 16th-century Venetian painting (Titian, Veronese, Tintoretto), 17th-century Flemish painting (Peter Paul Rubens, Sir Anthony Van Dyck), Early Netherlandish painting (Jan van Eyck, Rogier van der Weyden) and German Renaissance painting (Albrecht Dürer, Lucas Cranach).

Among the other highlights in the Picture Gallery are its holdings of pictures by Pieter Bruegel the Elder, which are unique worldwide, as well as masterpieces by Vermeer, Rembrandt, Raphael, Caravaggio, Velázquez and Italian Baroque painters.
Source: Official Site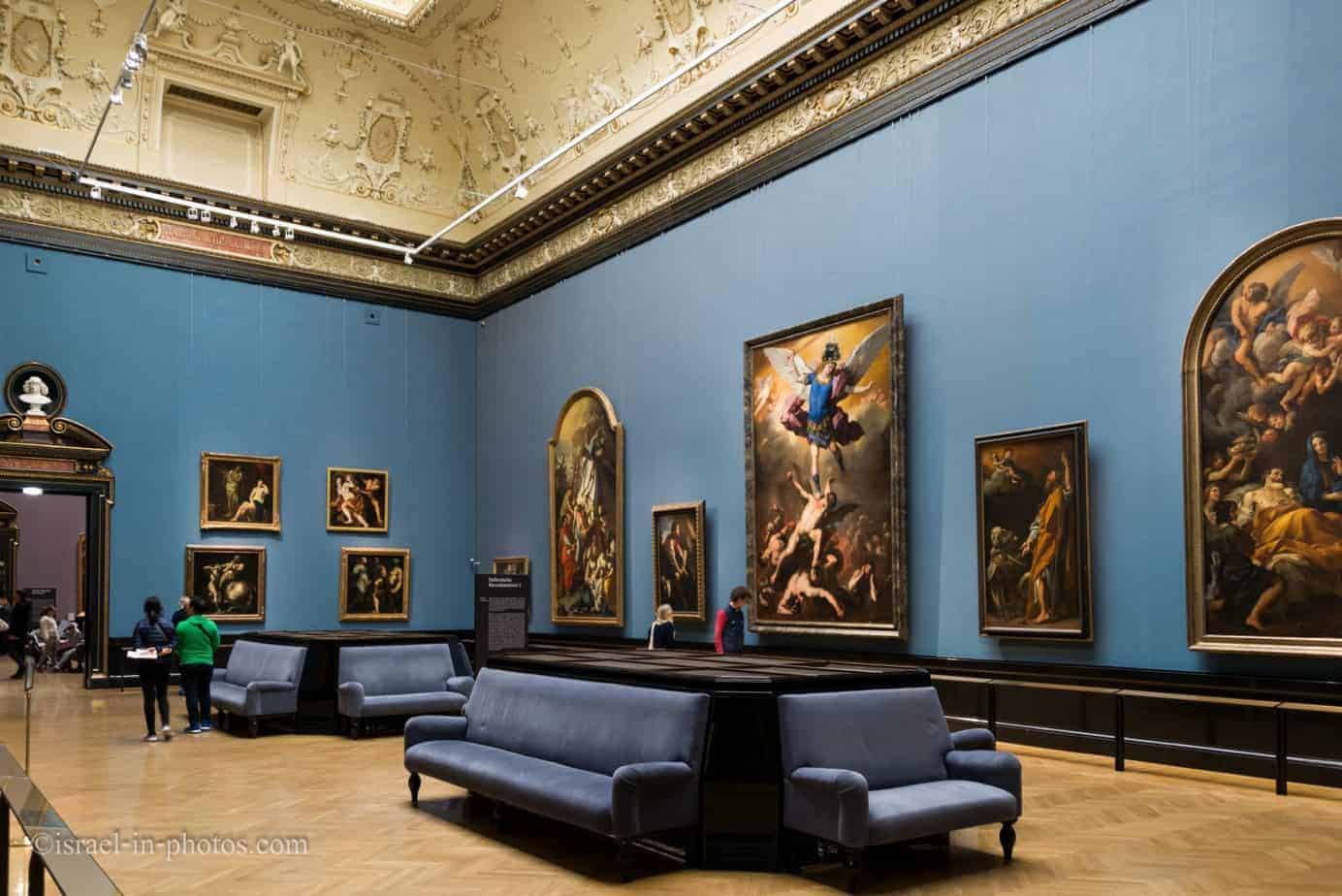 Summer by Giuseppe Arcimboldo:
Towards the end, we had to rush through the halls since they were closing the Kunsthistorisches Museum. Thus, if you plan to visit the museum, allocate from 1-2 hours (for a specific section or wing) up to the whole day. It is probably the only attraction in Austria we visited where you can spend the whole day.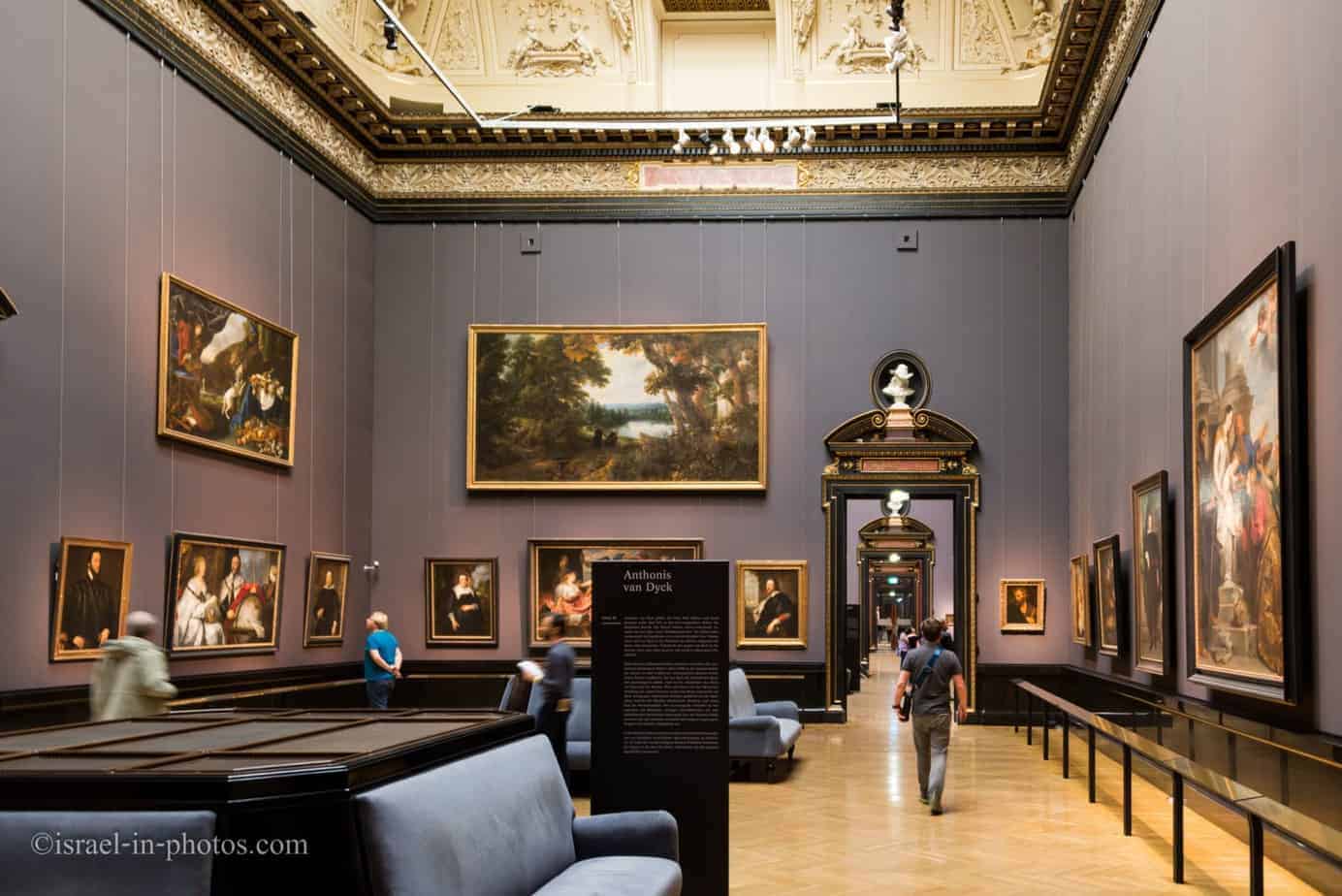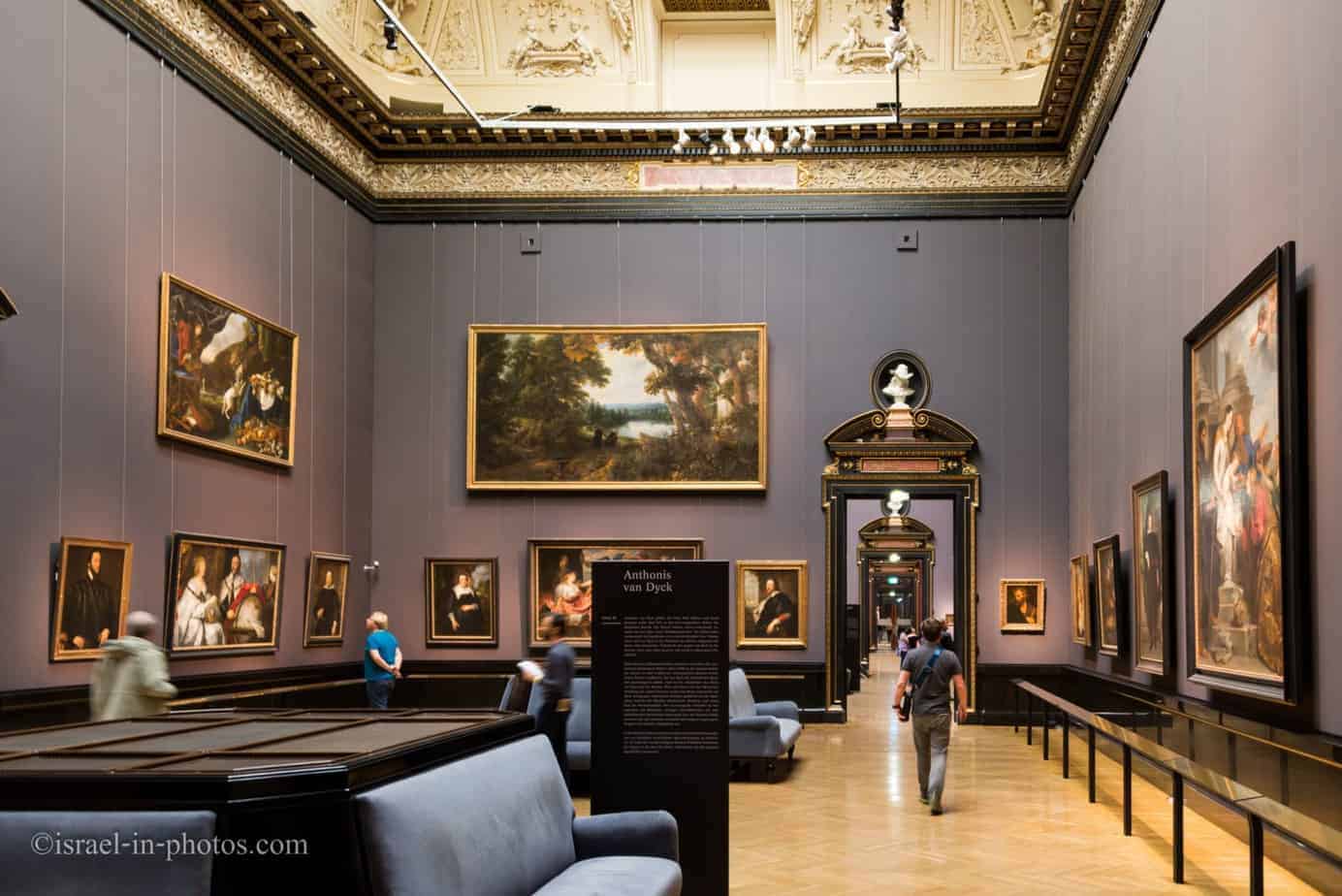 If you are into art, you definitely should consider visiting Kunsthistorisches Museum.
The museum closed at 6 pm. We made a short stroll and headed back to our hotel.
Fourth Day In Vienna
Naschmarkt
Our plane was leaving late in the evening, so we had time until about 6 pm. And we started our last day with a visit to Naschmarkt.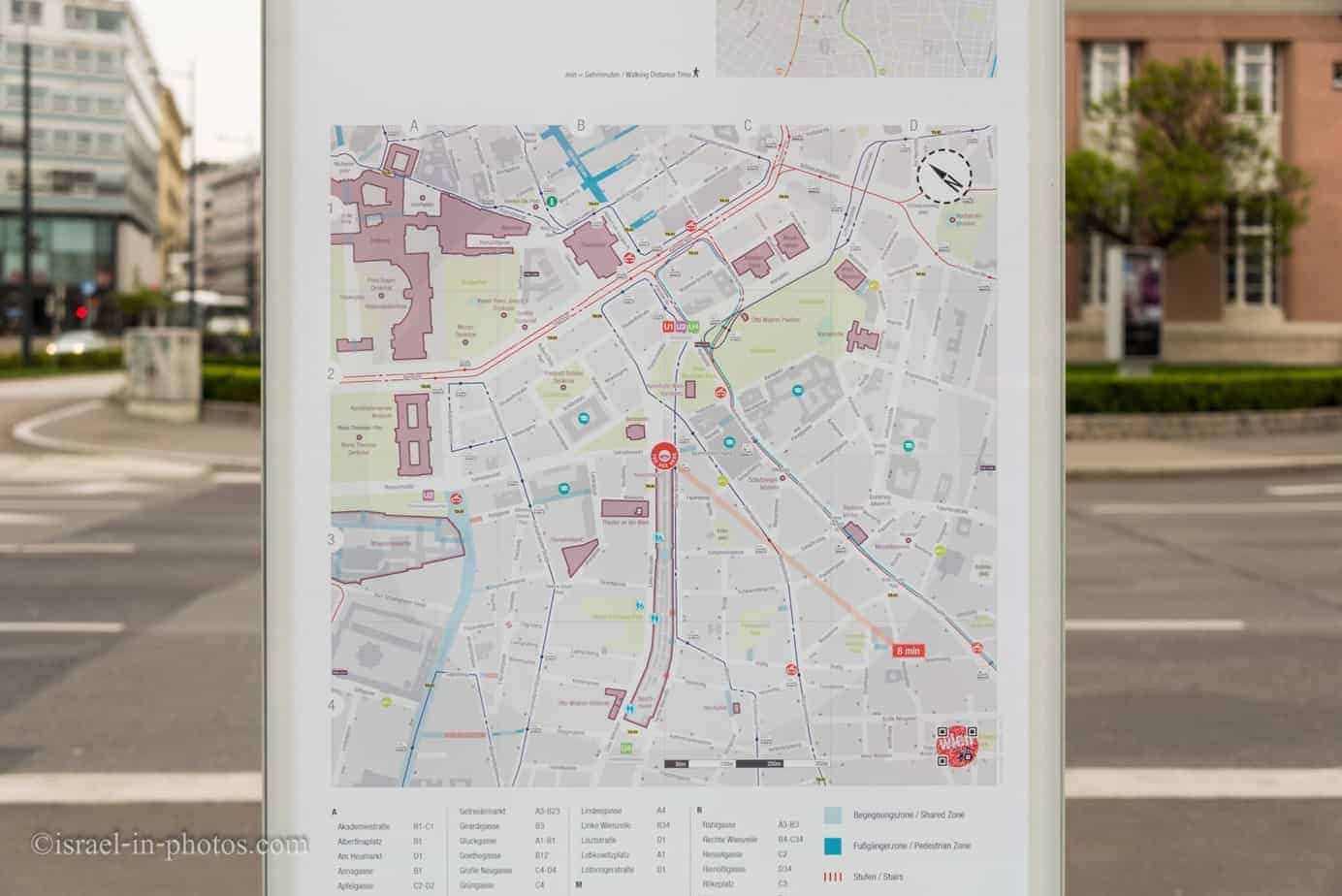 Naschmarkt is located not far from Karlsplatz. Thus we took the metro to Karlsplatz station and, after a short walk, reached one of the most popular, if not the most popular, markets in Vienna.

Keep in mind that we visited in the morning, thus many restaurants were still closed. But the ones that served breakfast and all the stalls were open.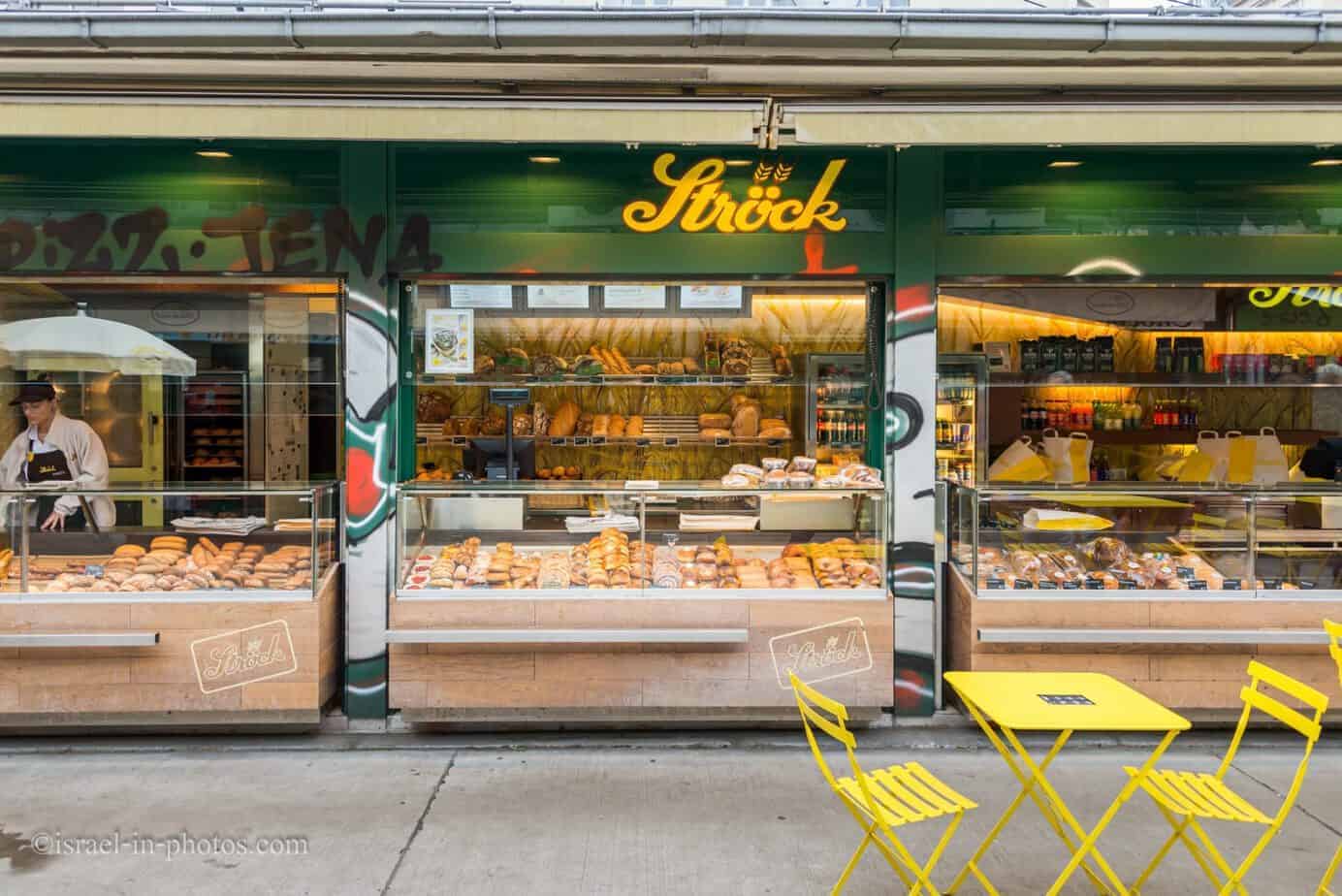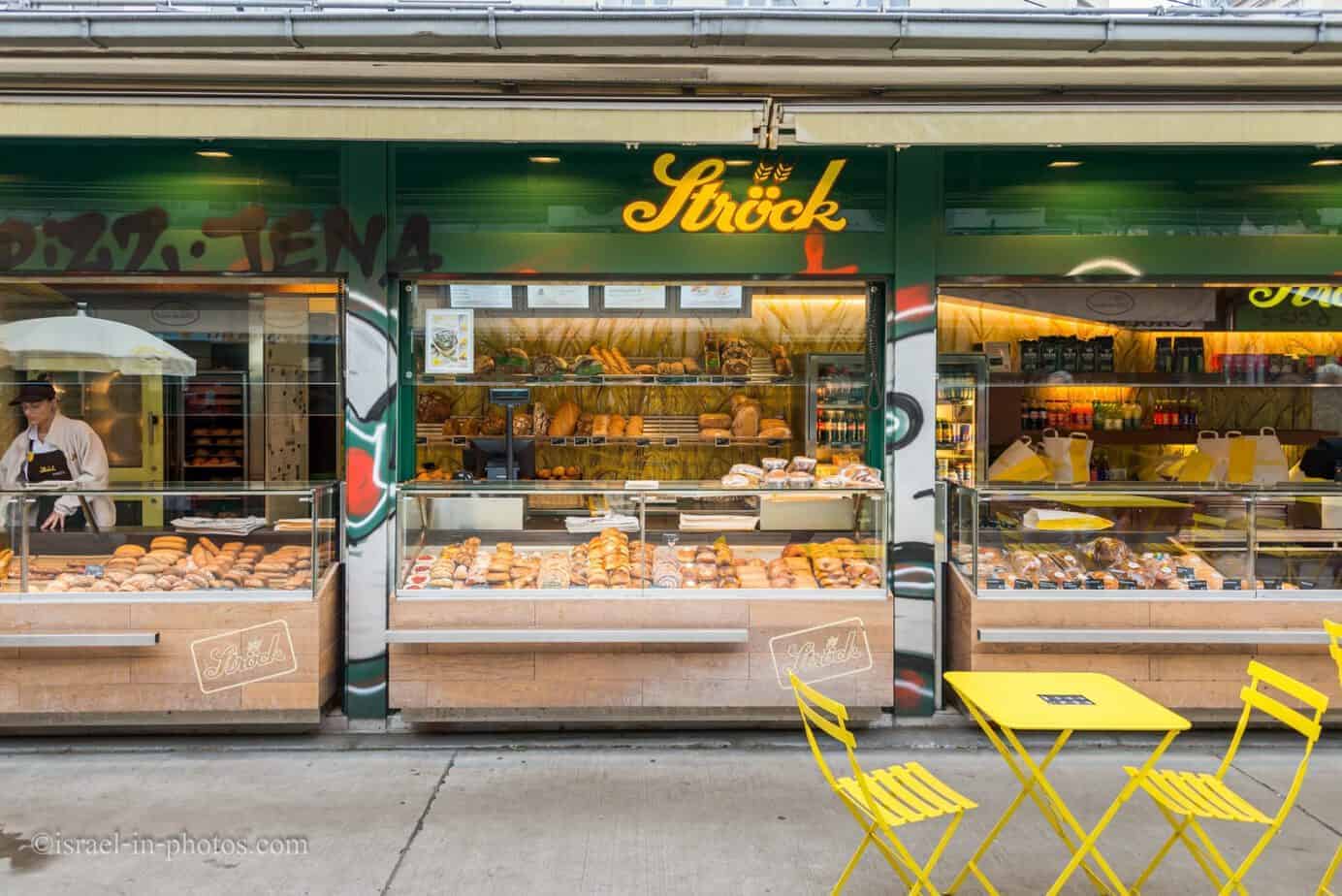 This is mostly food market, but you can find flowers and clothes as well.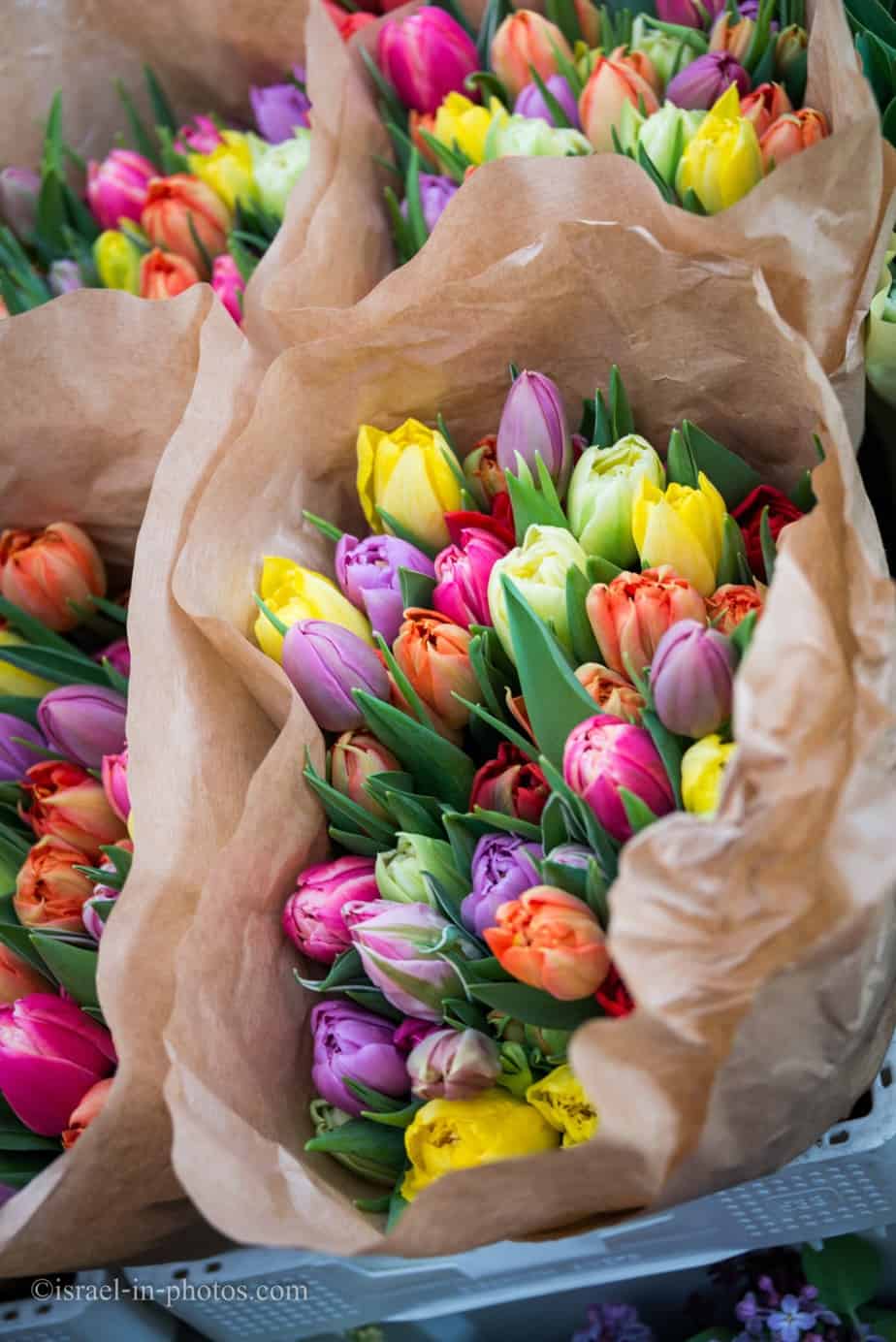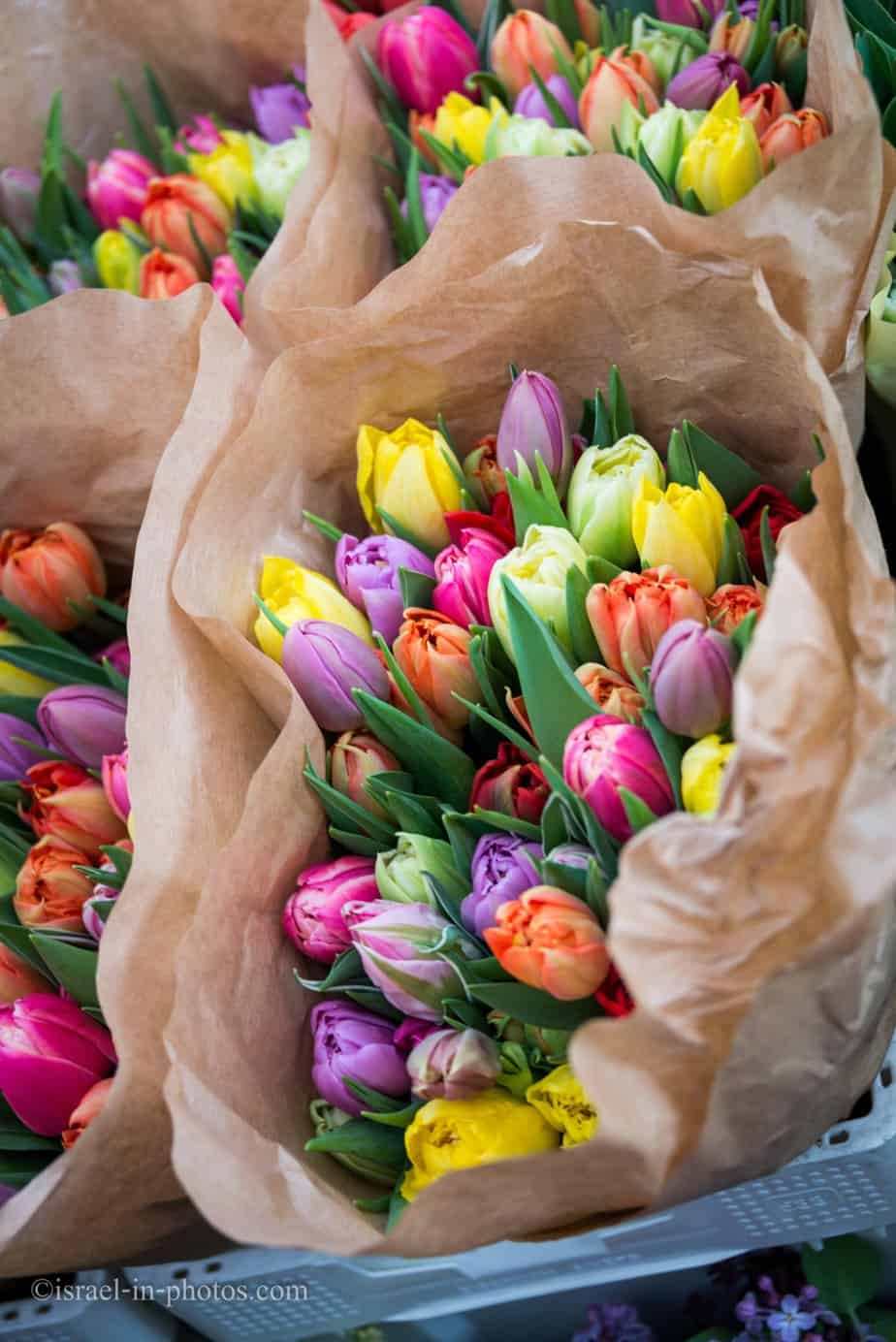 We saw several stands with wanderer schnitte or wandererschnitte: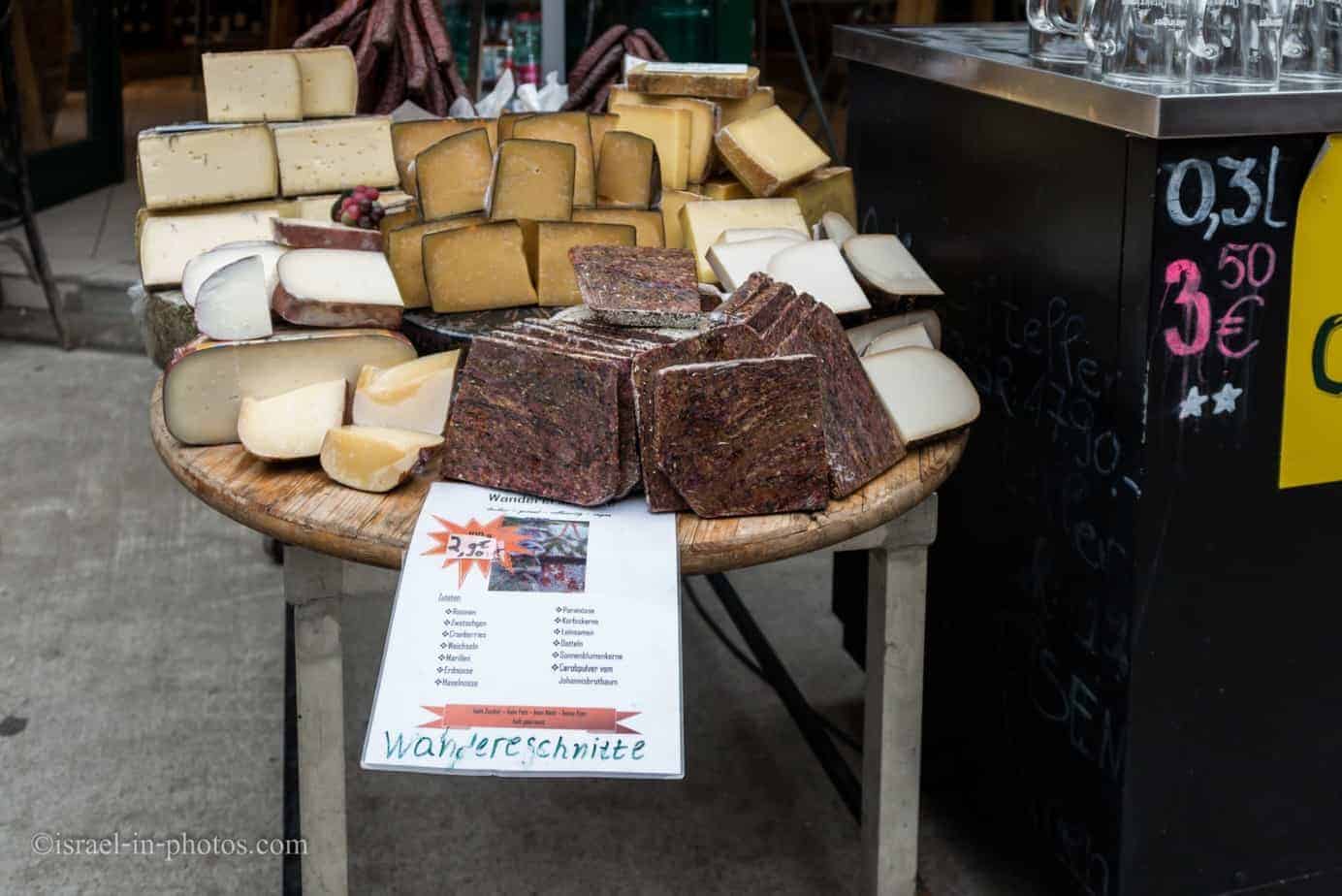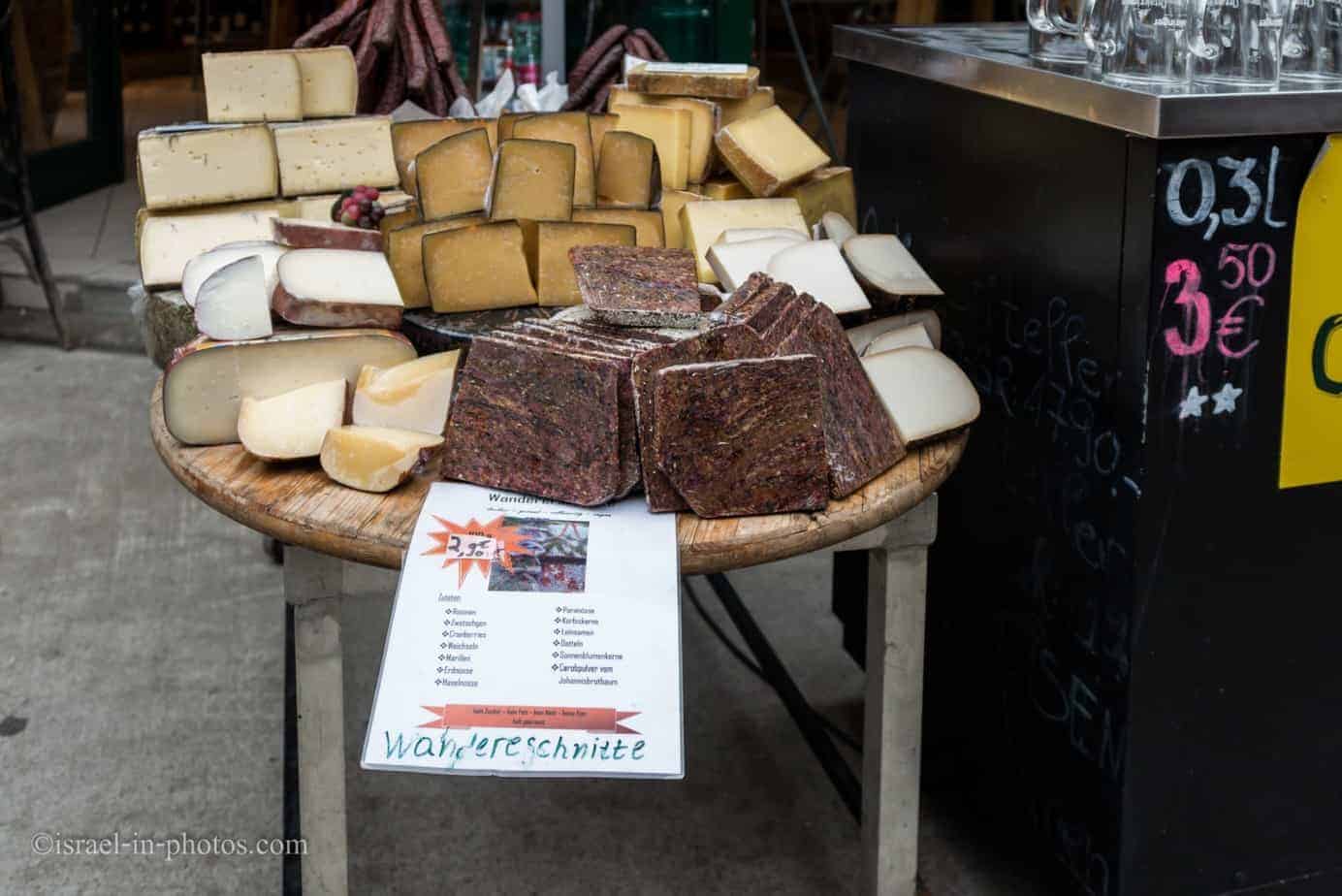 It took us some time to understand what it was. It is a fruit bar.
It is pressed, not baked, and consists of various dried fruits and seeds. Despite the nice German name "Wandererschnitte," it seems to be produced in Turkey.
There are also several souvenir shops.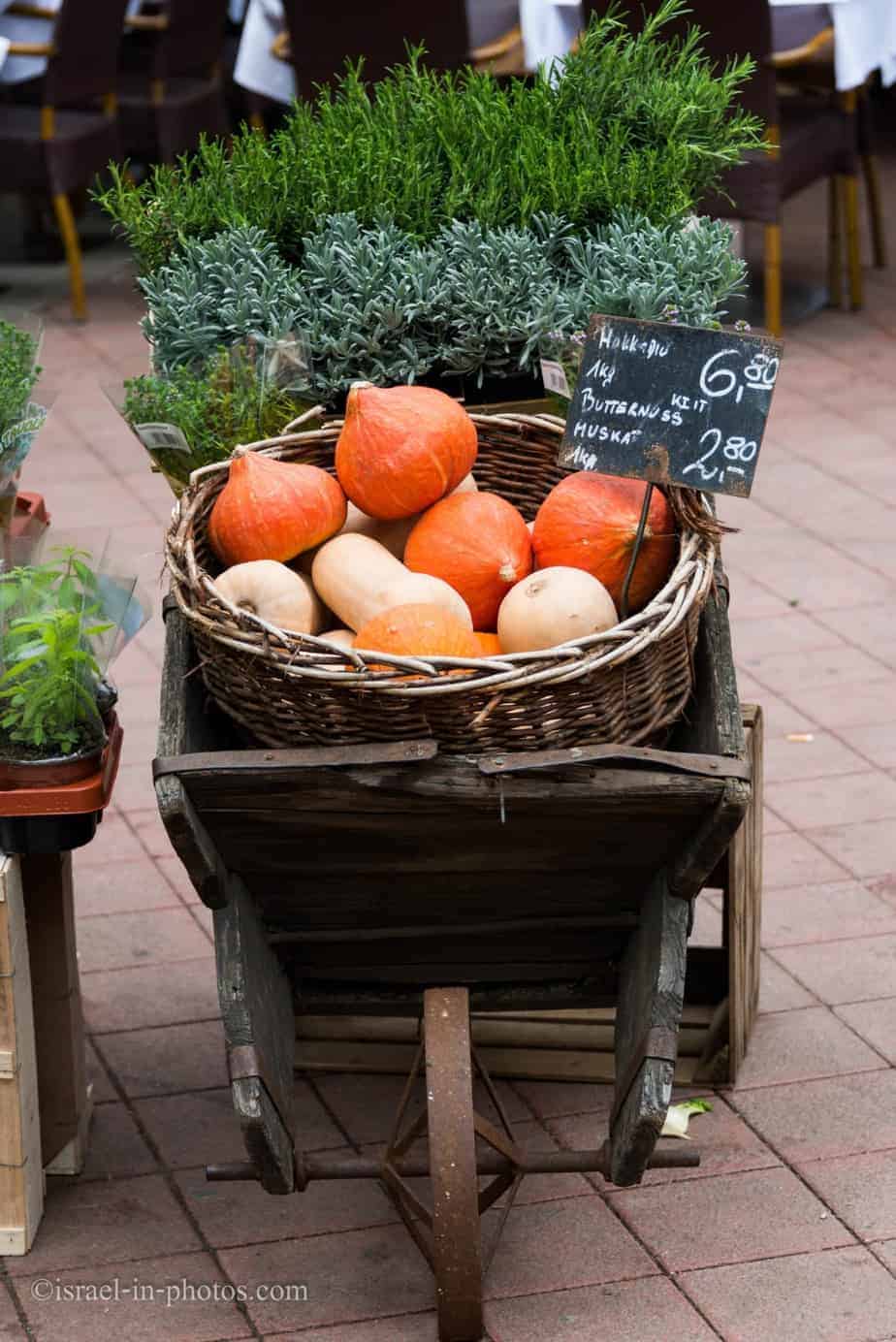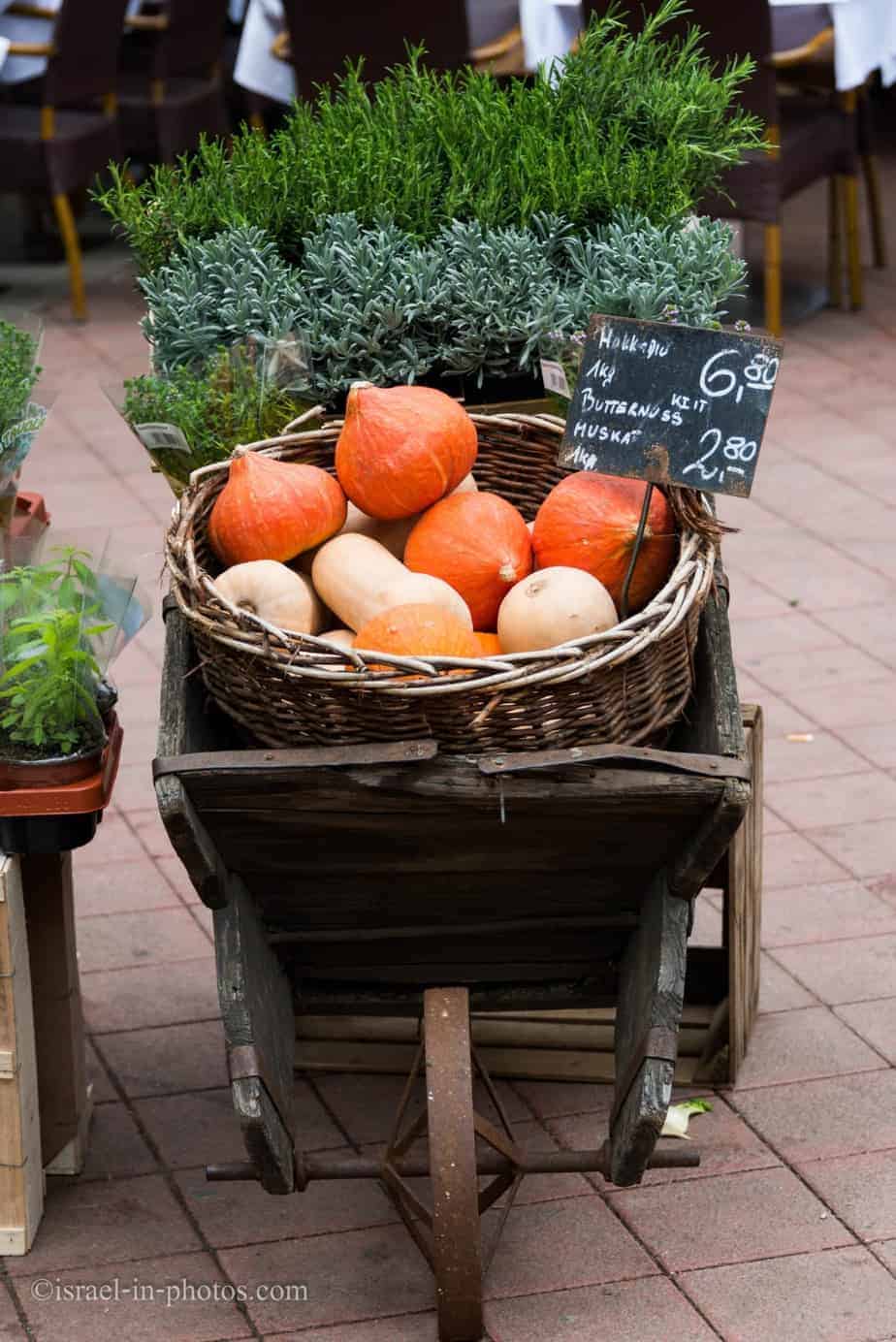 Dr-Falafel?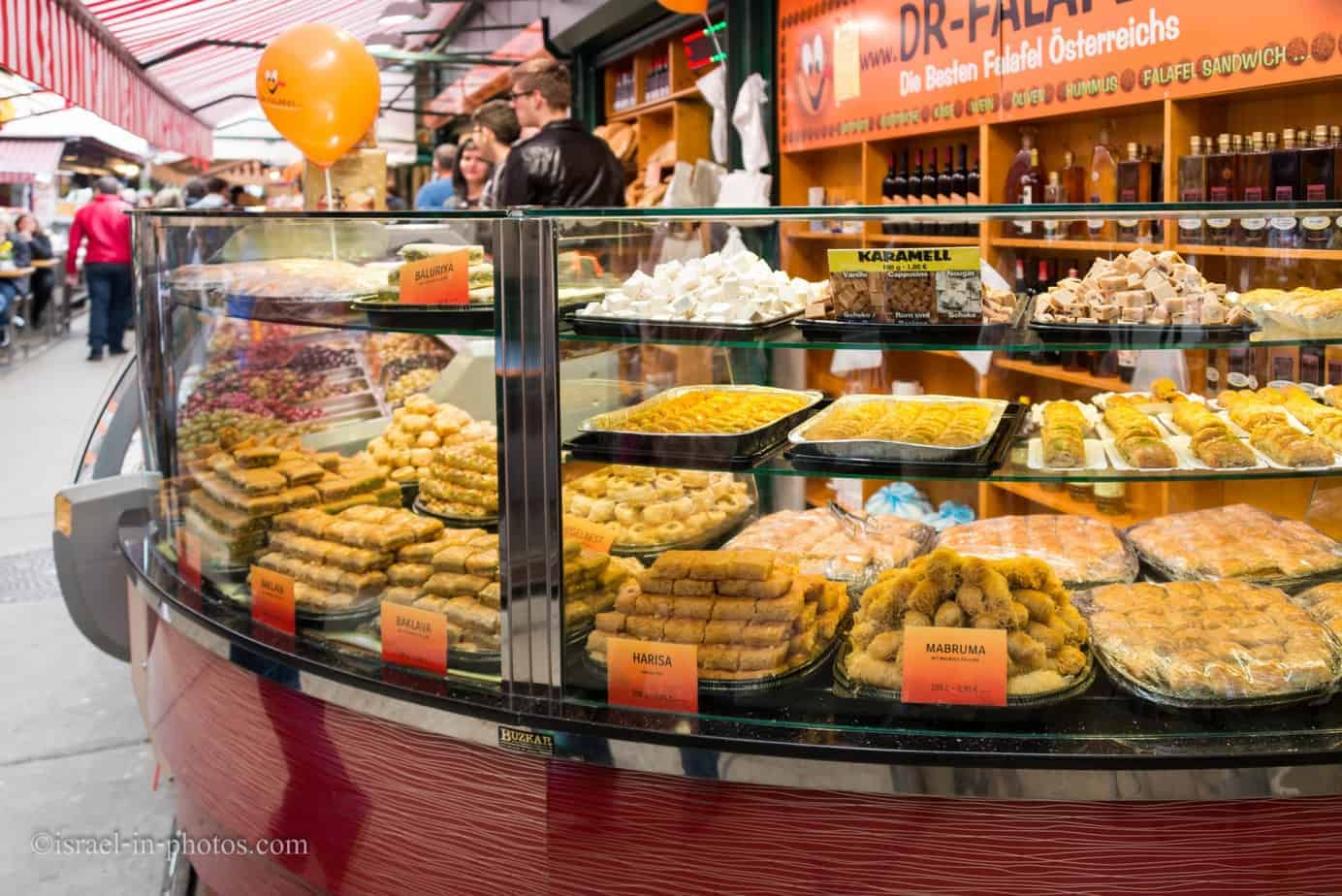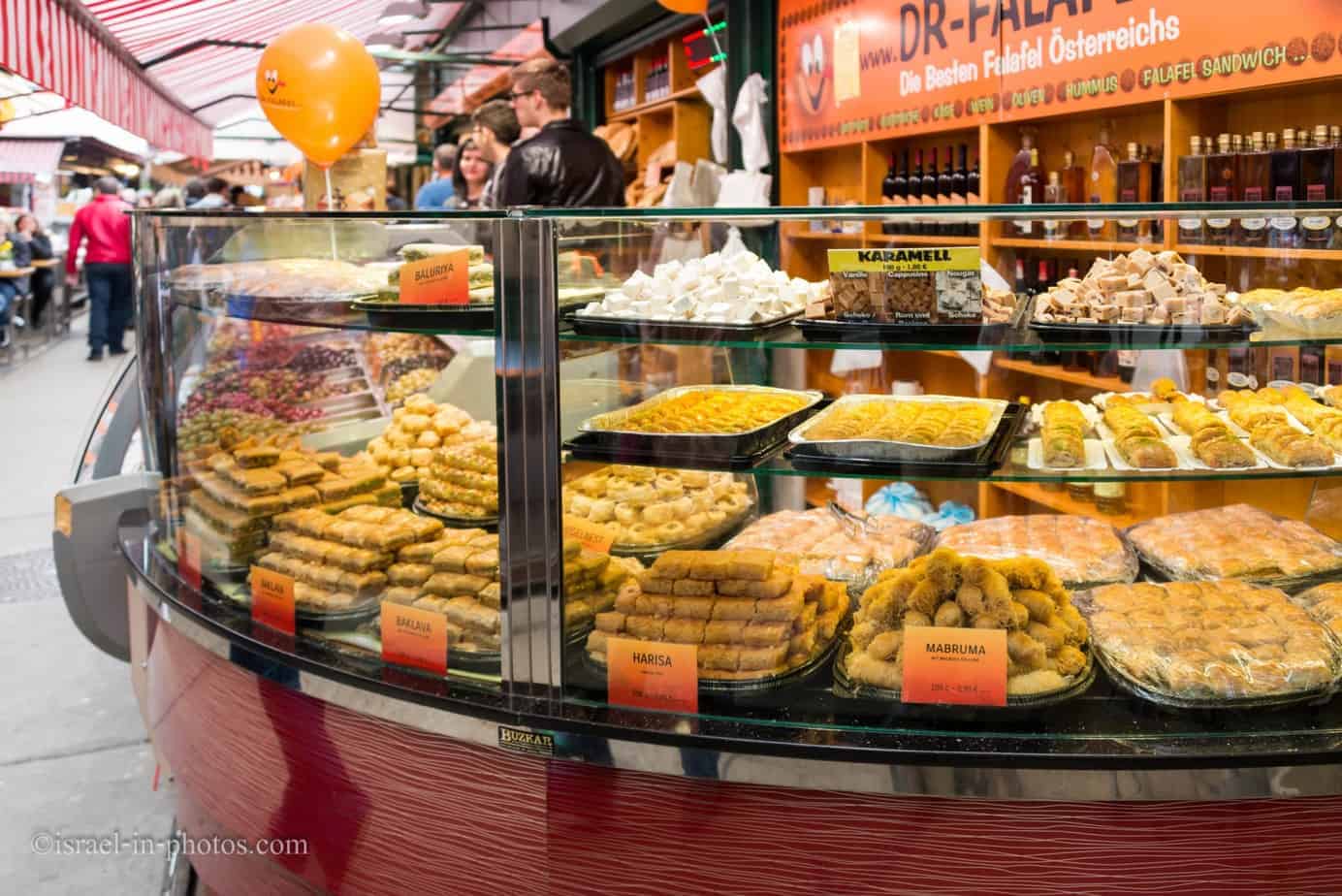 At some point, Naschmarkt changed from an Austrian market to a mix of Middeterenian/Turkish market with touches of other ethnicities. Falafel, Harisa, Baklava, Hummus, filled grapes leaves, and other foods are popular in Israel, but I did not expect to find them at Naschmarkt.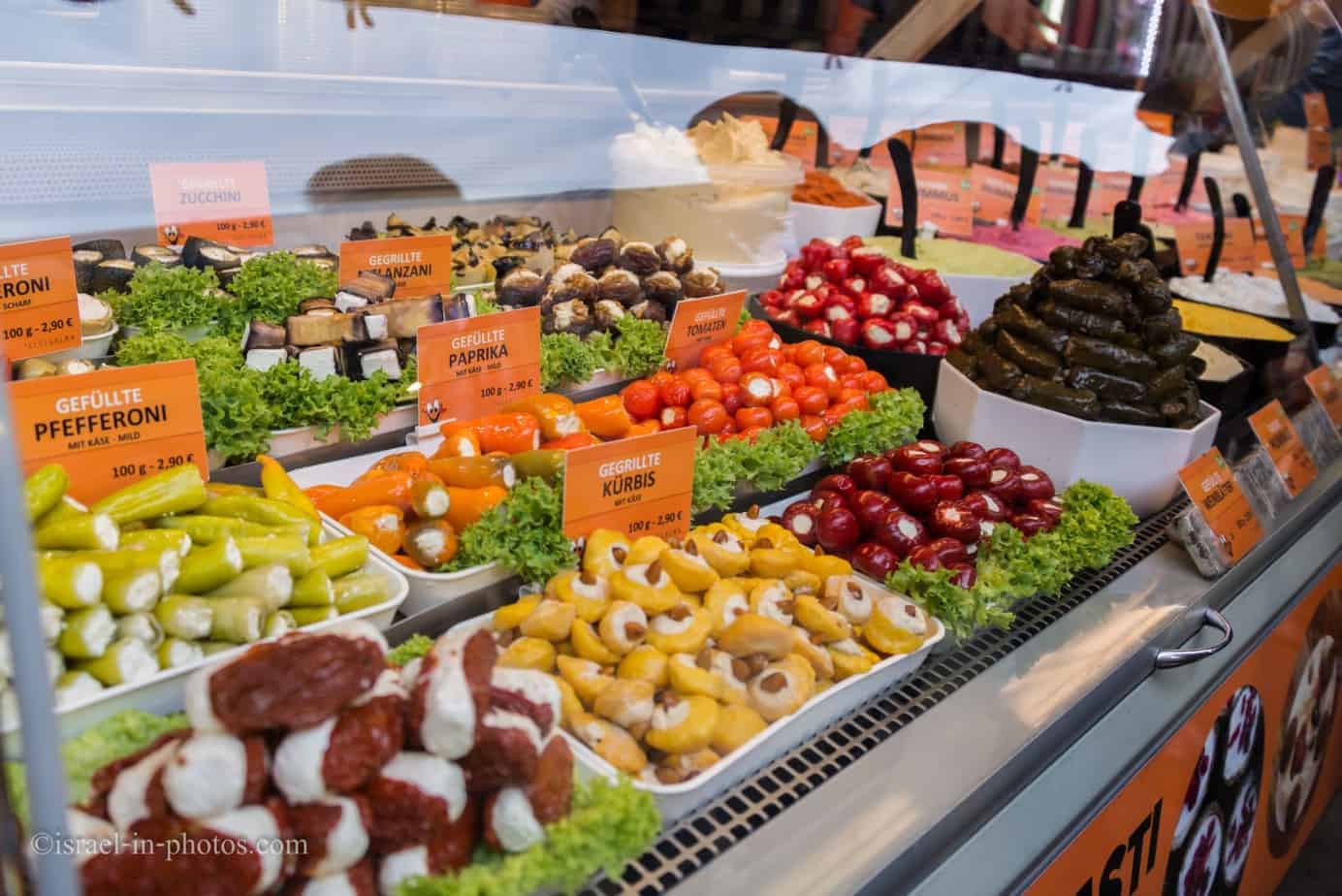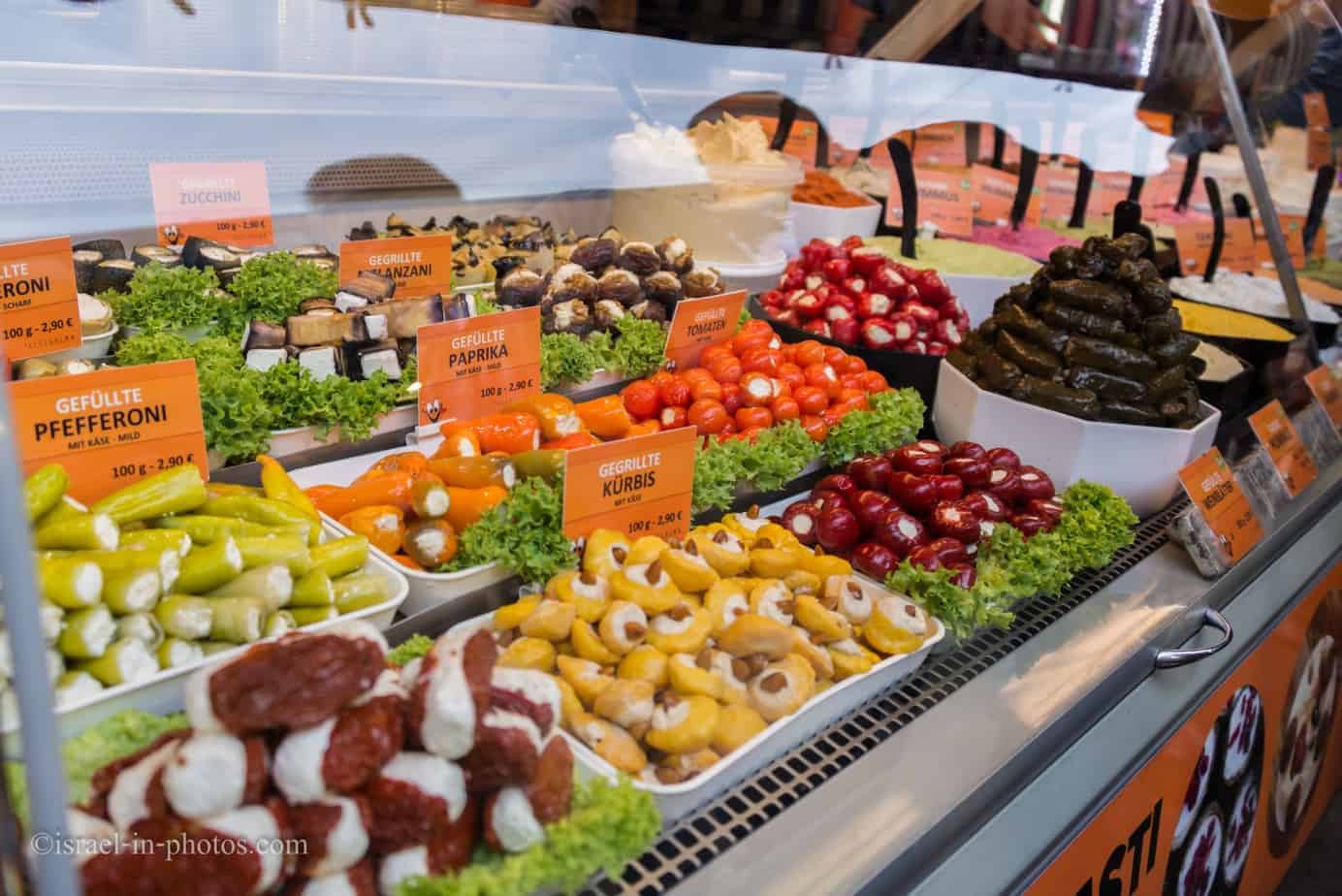 As it turns out, people of Turkish ethnicity living in Austria form the second-largest ethnic group after Austrians. I saw different estimations ranging from 100,000 to 350,000 people of Turkish ethnicity in Austria.
If you take a look beyond the food stall then you will see beautiful building facades.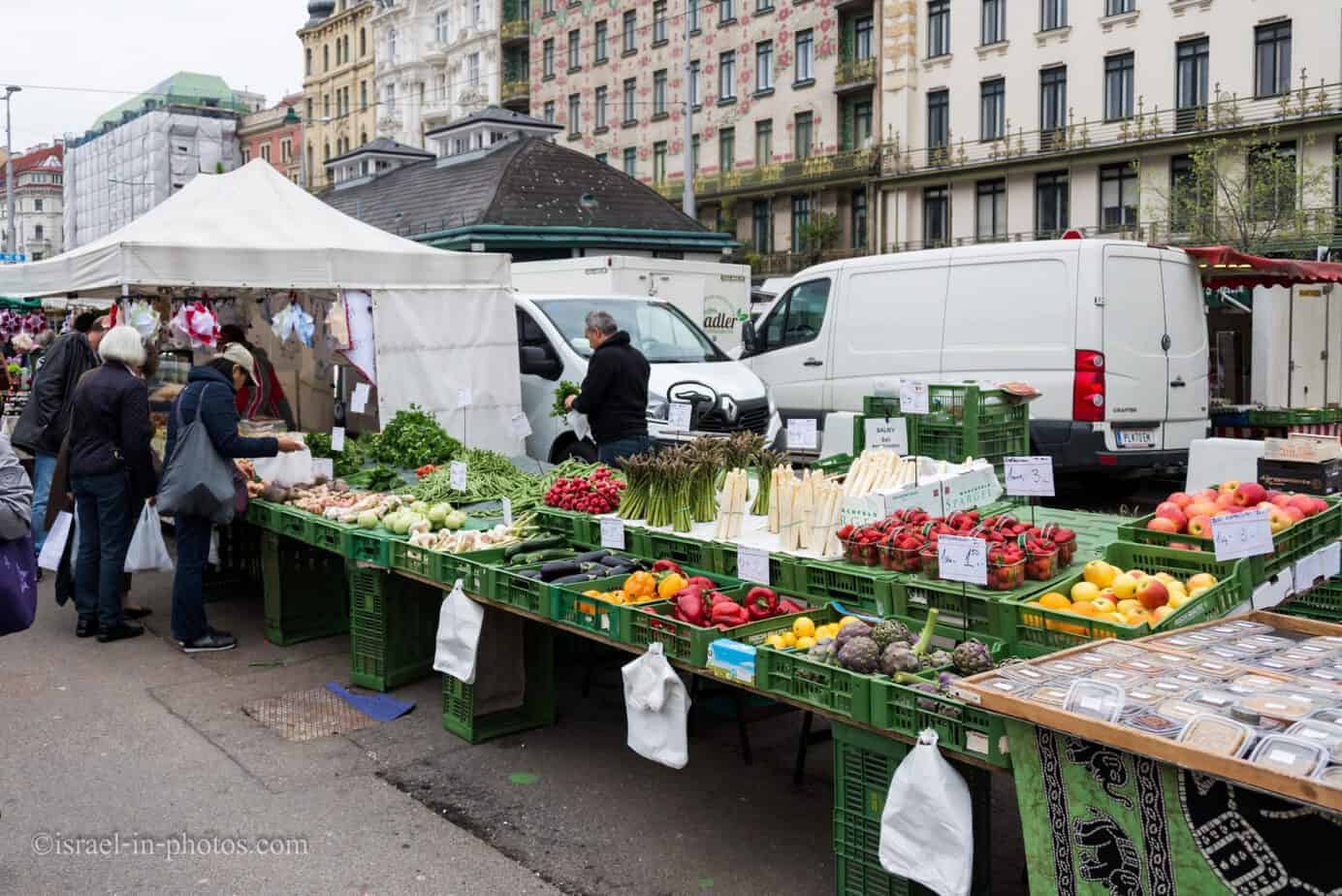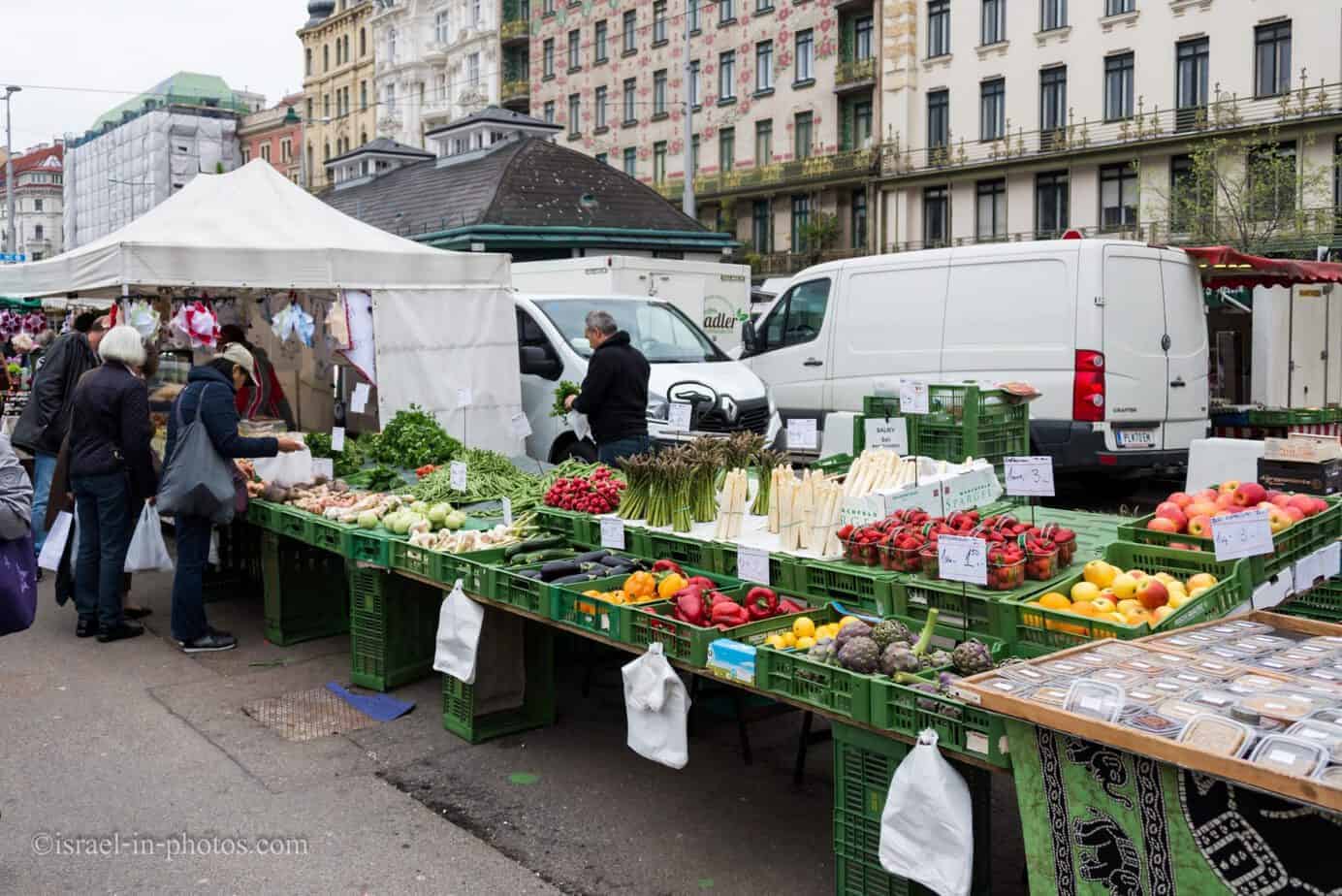 Here is another view: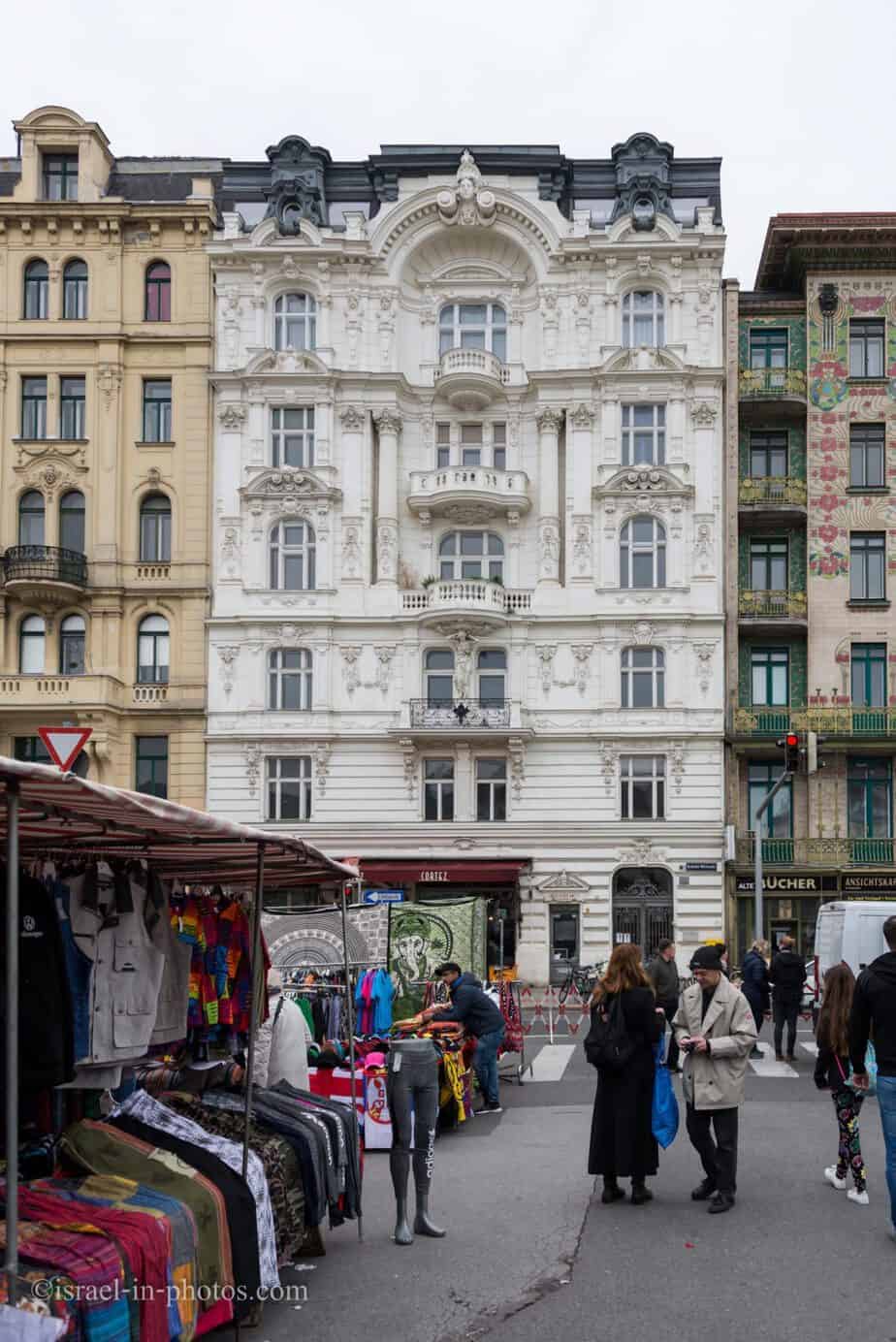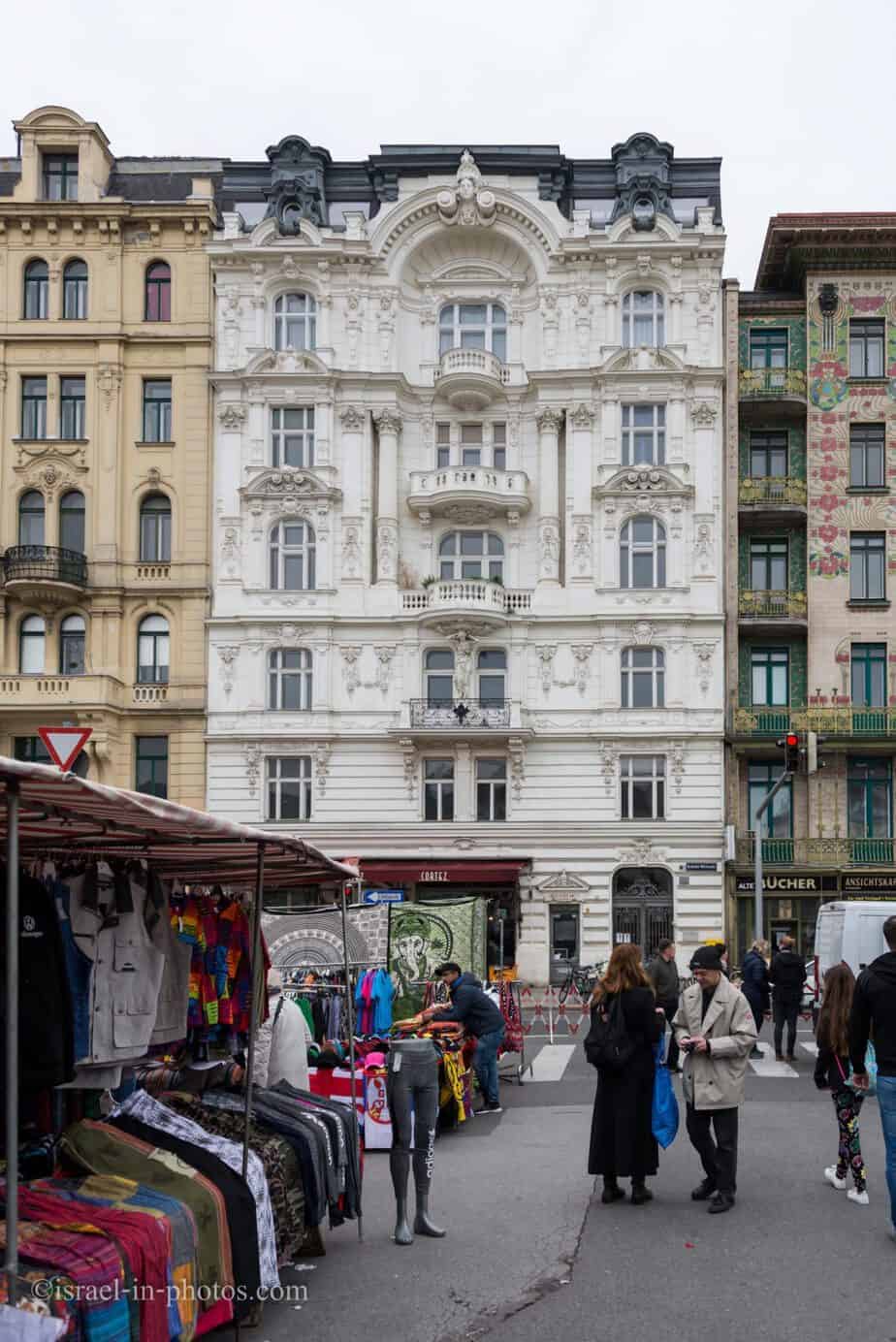 A band:
In the end of Naschmarkt, you can find a second-hand market.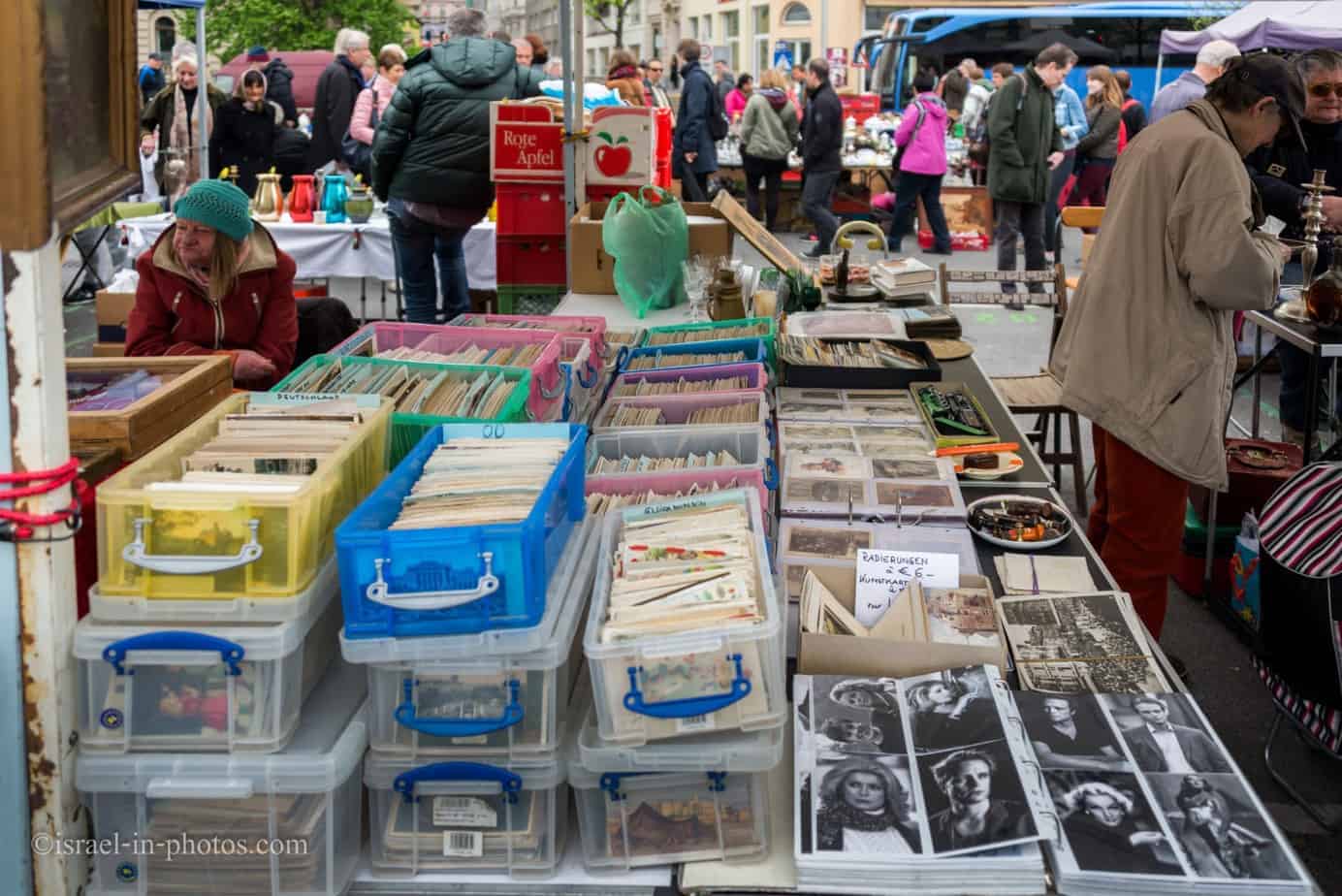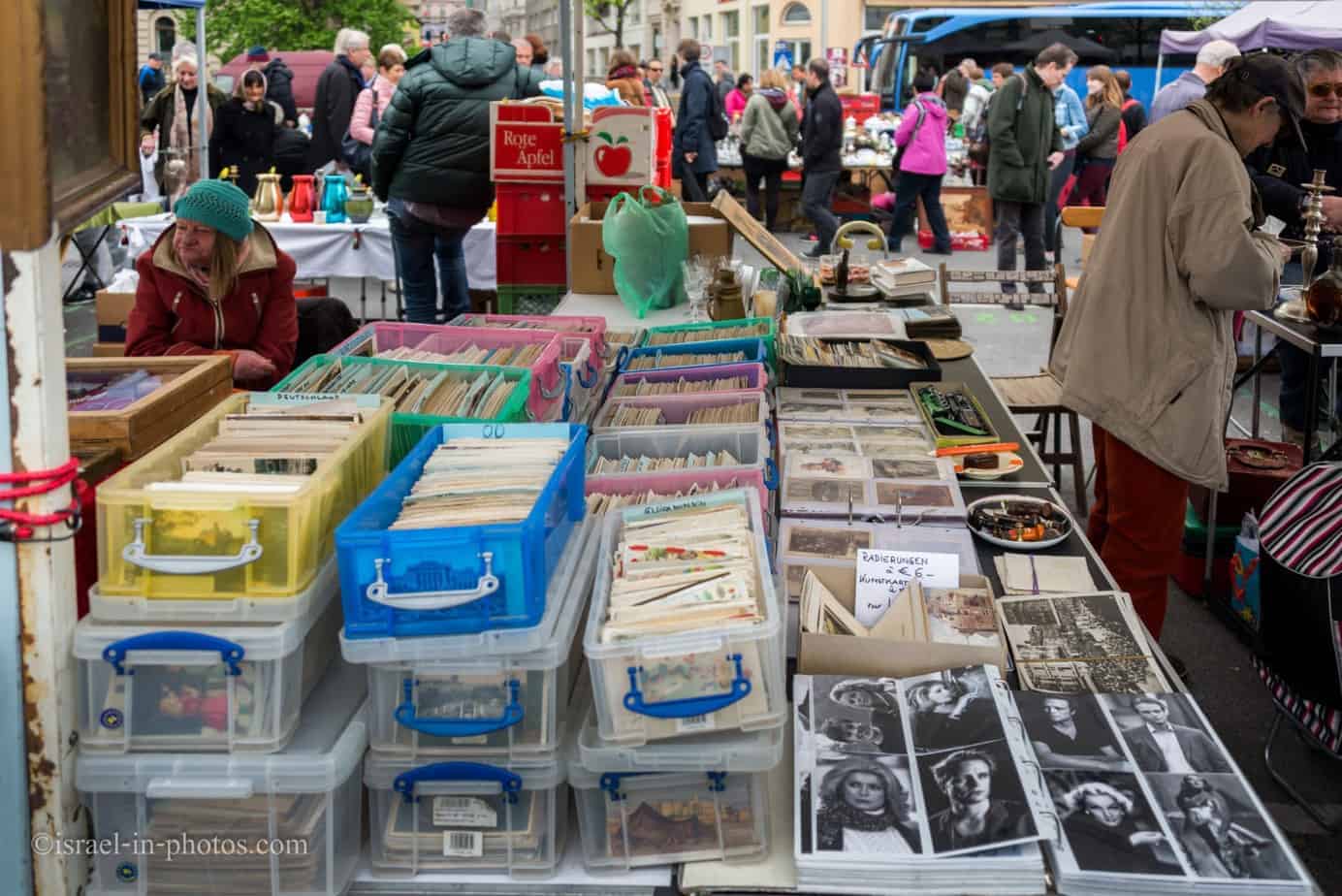 As far as I remember the second-hand market is open only on Saturdays.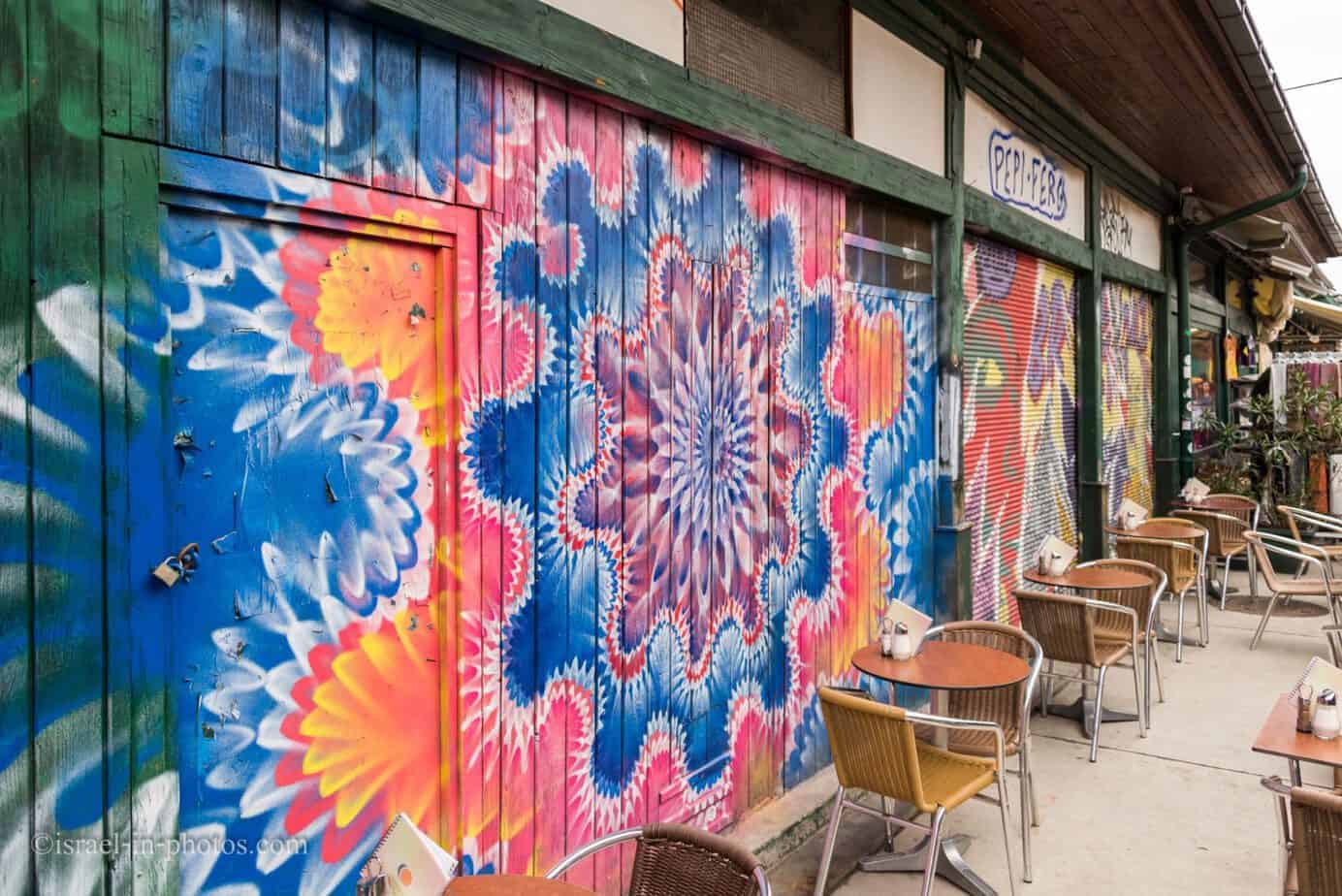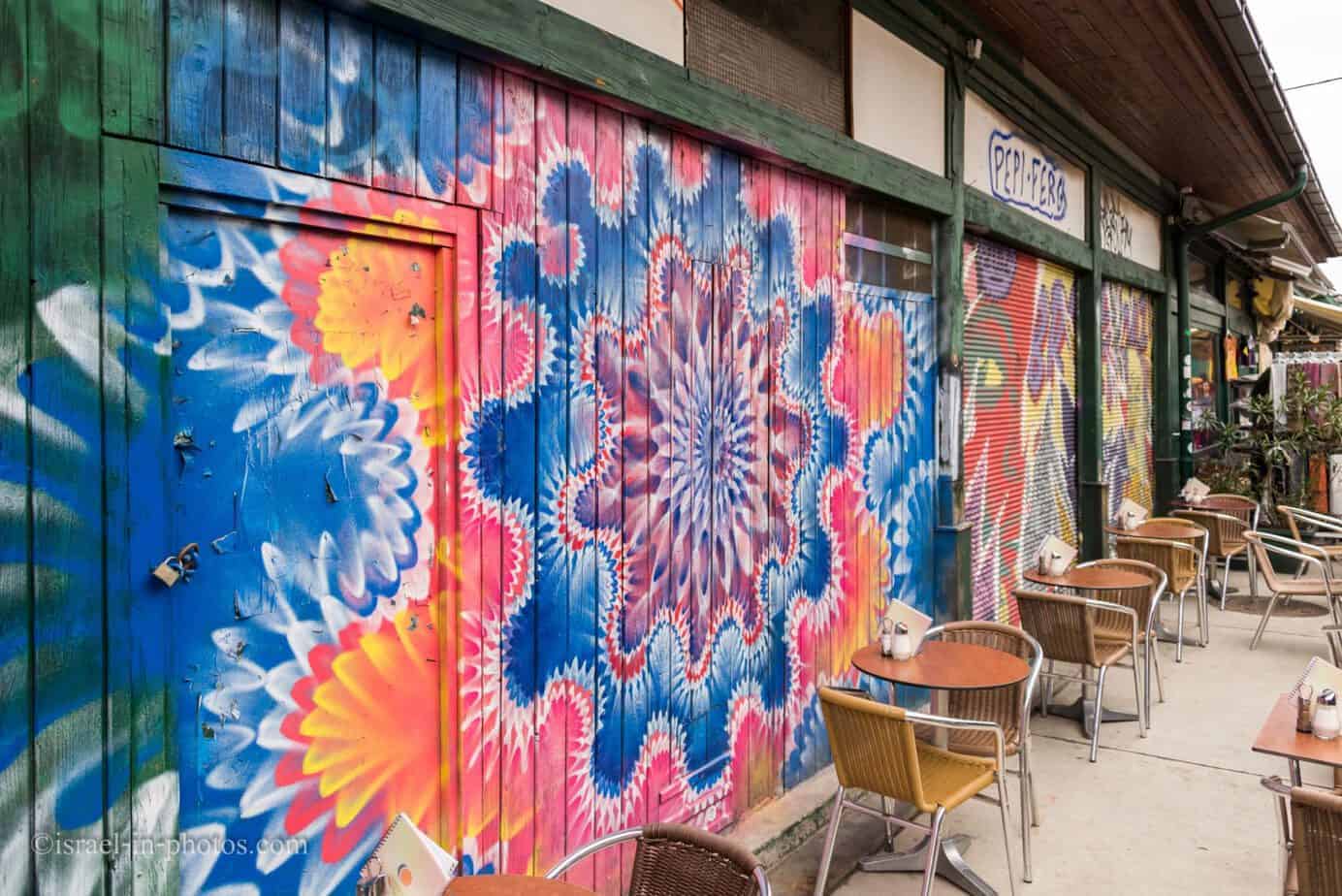 Mozarthaus
I read many positive reviews about Jesuit Church. Thus we walked back to Saint Stephen's Cathedral. Close to Saint Stephen's Cathedral, at Domgasse 5, you can find Mozarthaus.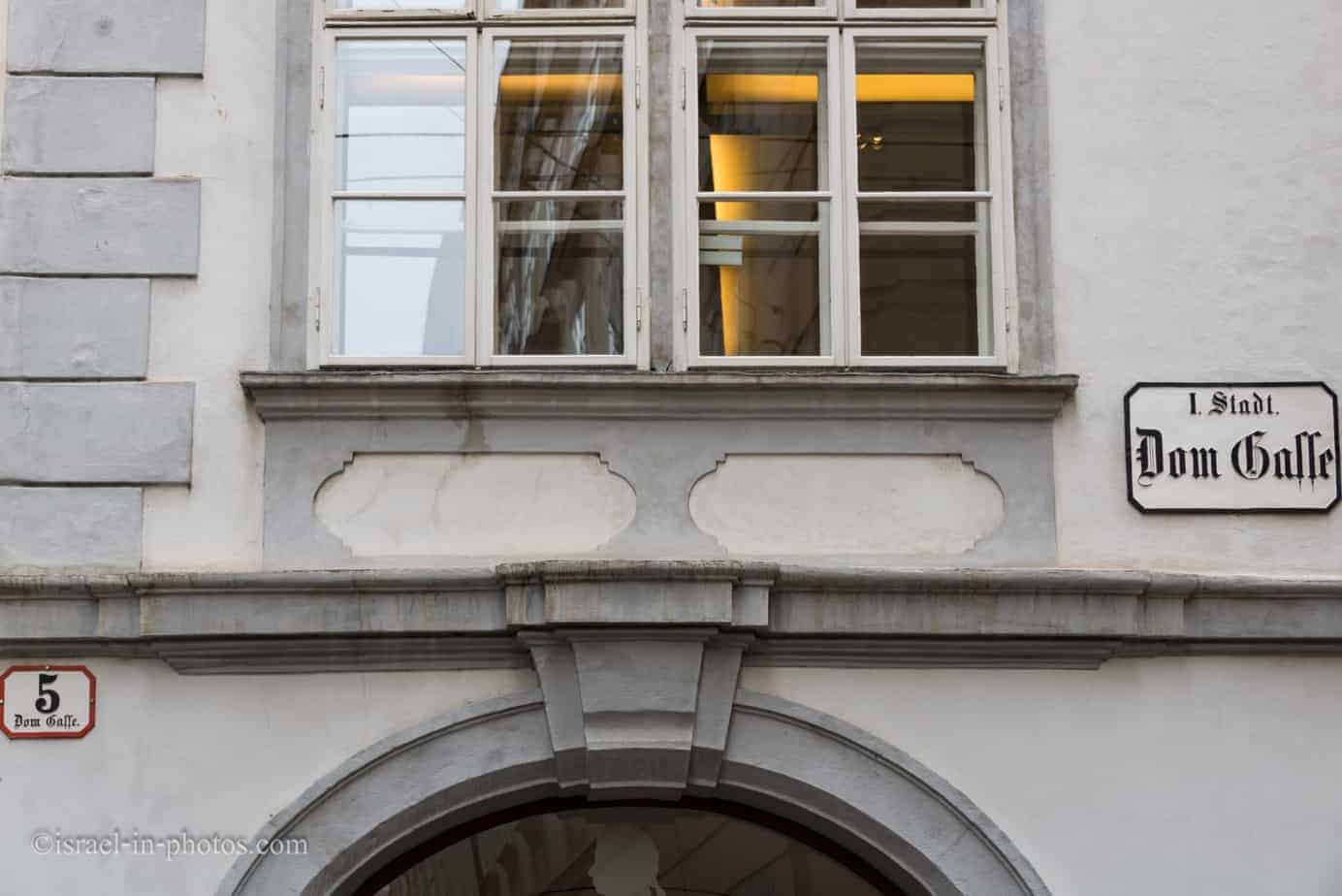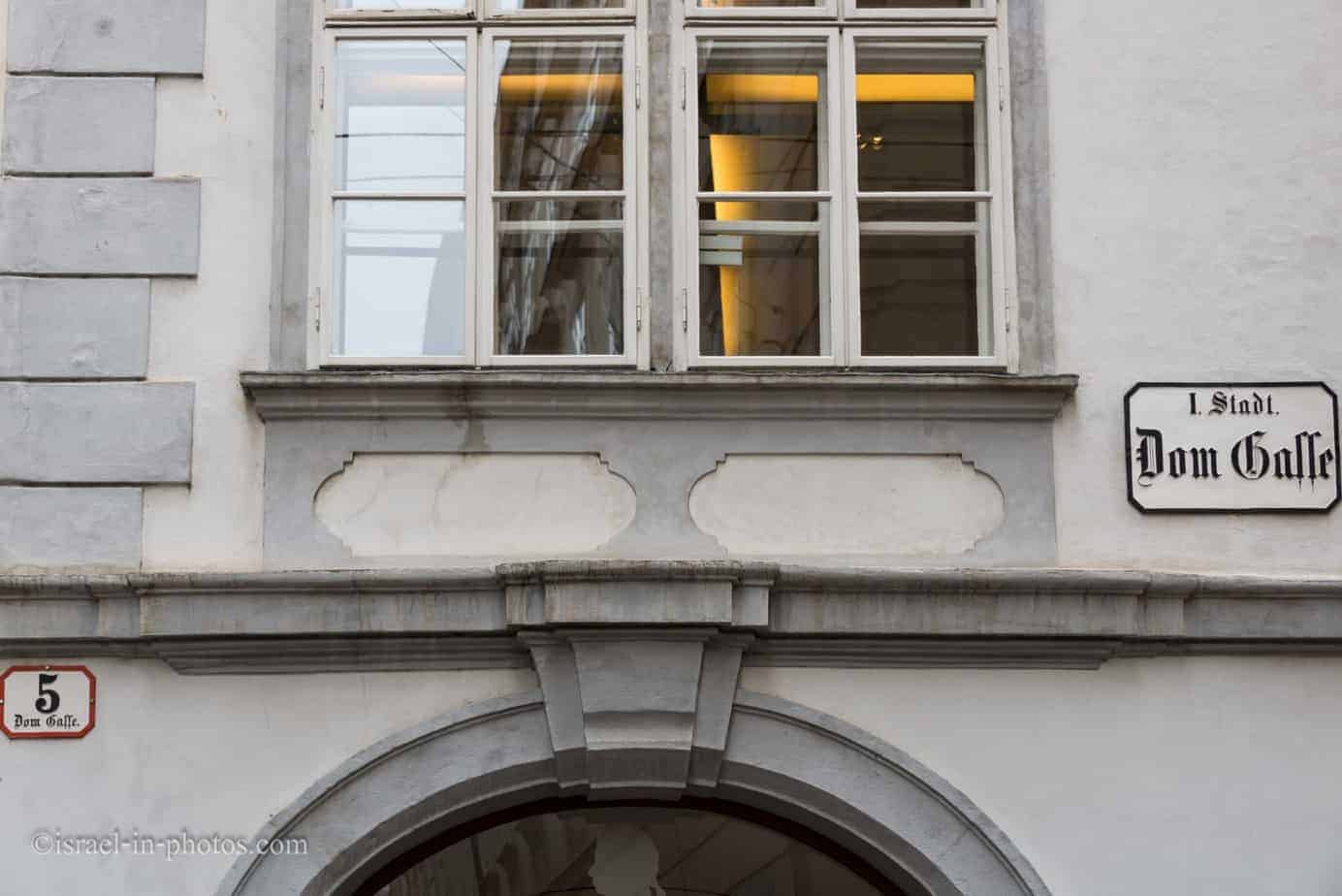 The Mozarthaus Vienna was Mozart's residence from 1784 to 1787. This building in Vienna's Old Town, not far from Saint Stephen's Cathedral, is his only surviving Viennese residence and is now a museum.
Source: Wikipedia
Jesuit Church
Interior: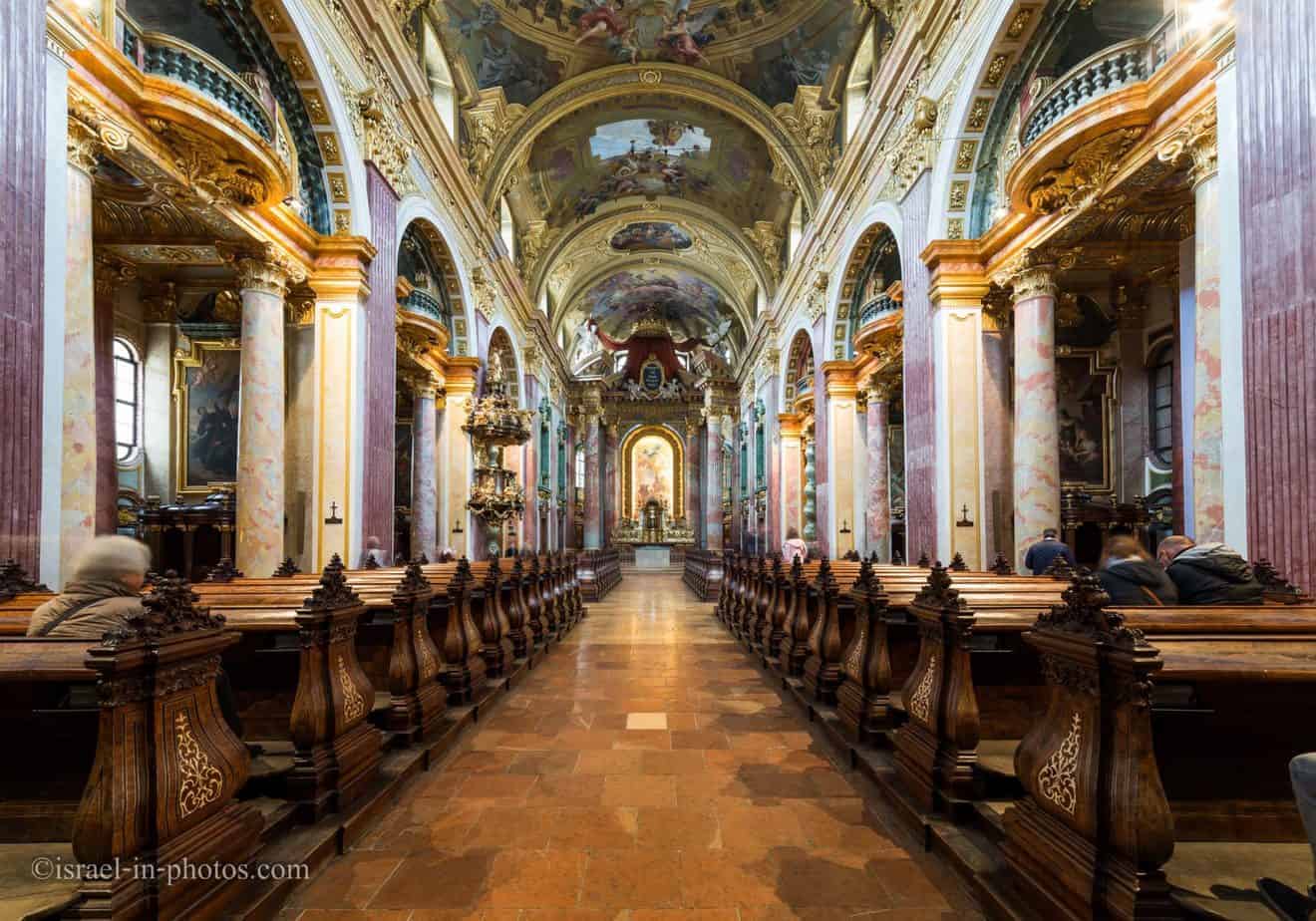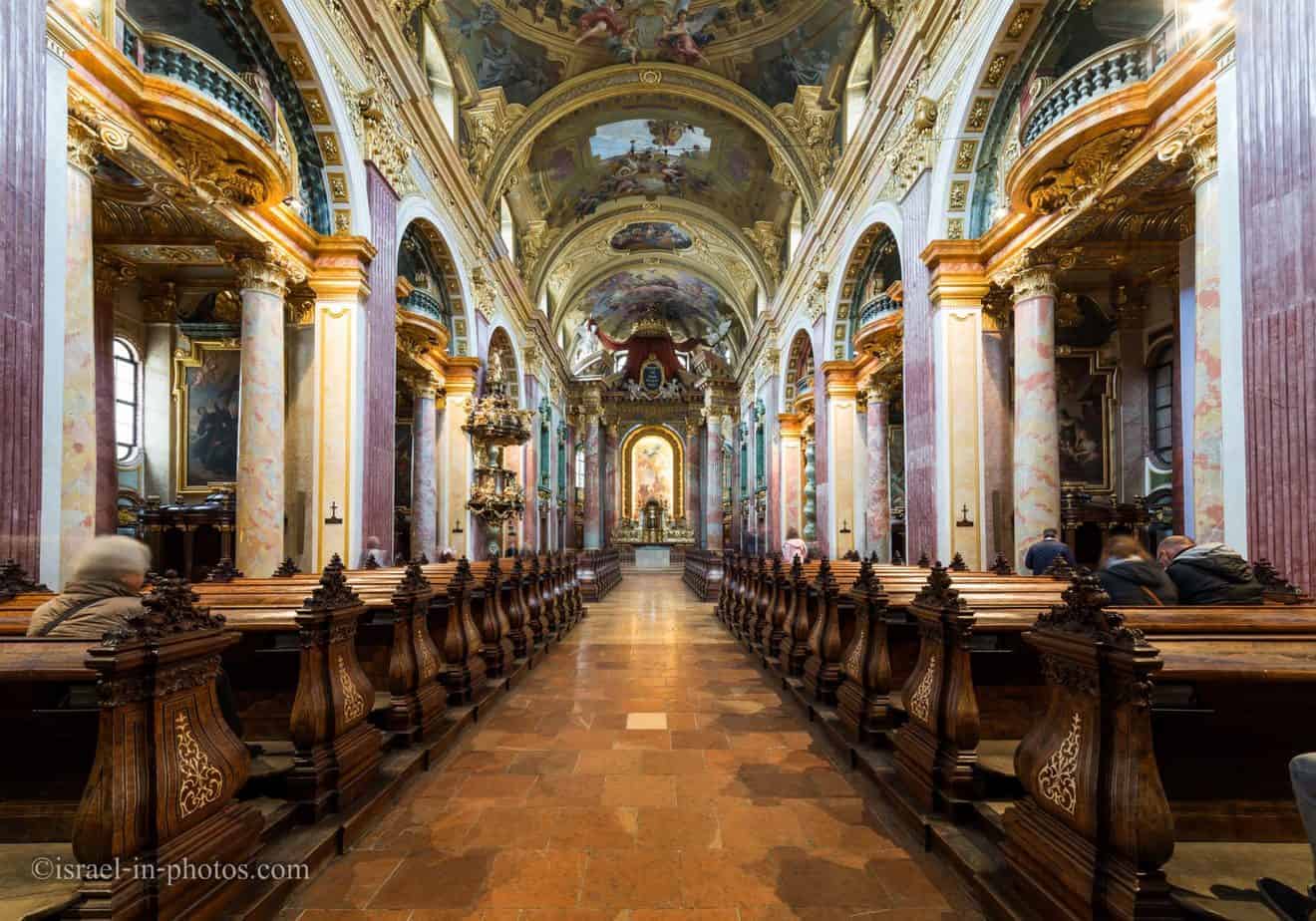 The Jesuit Church (German: Jesuitenkirche), also known as the University Church (German: Universitätskirche), is a two-floor, double-tower church in Vienna, Austria. Influenced by early Baroque principles, the church was remodeled by Andrea Pozzo between 1703 and 1705. The Jesuit Church is located on Dr. Ignaz Seipel-Platz, immediately adjacent to the old University of Vienna buildings.
Source: Wikipedia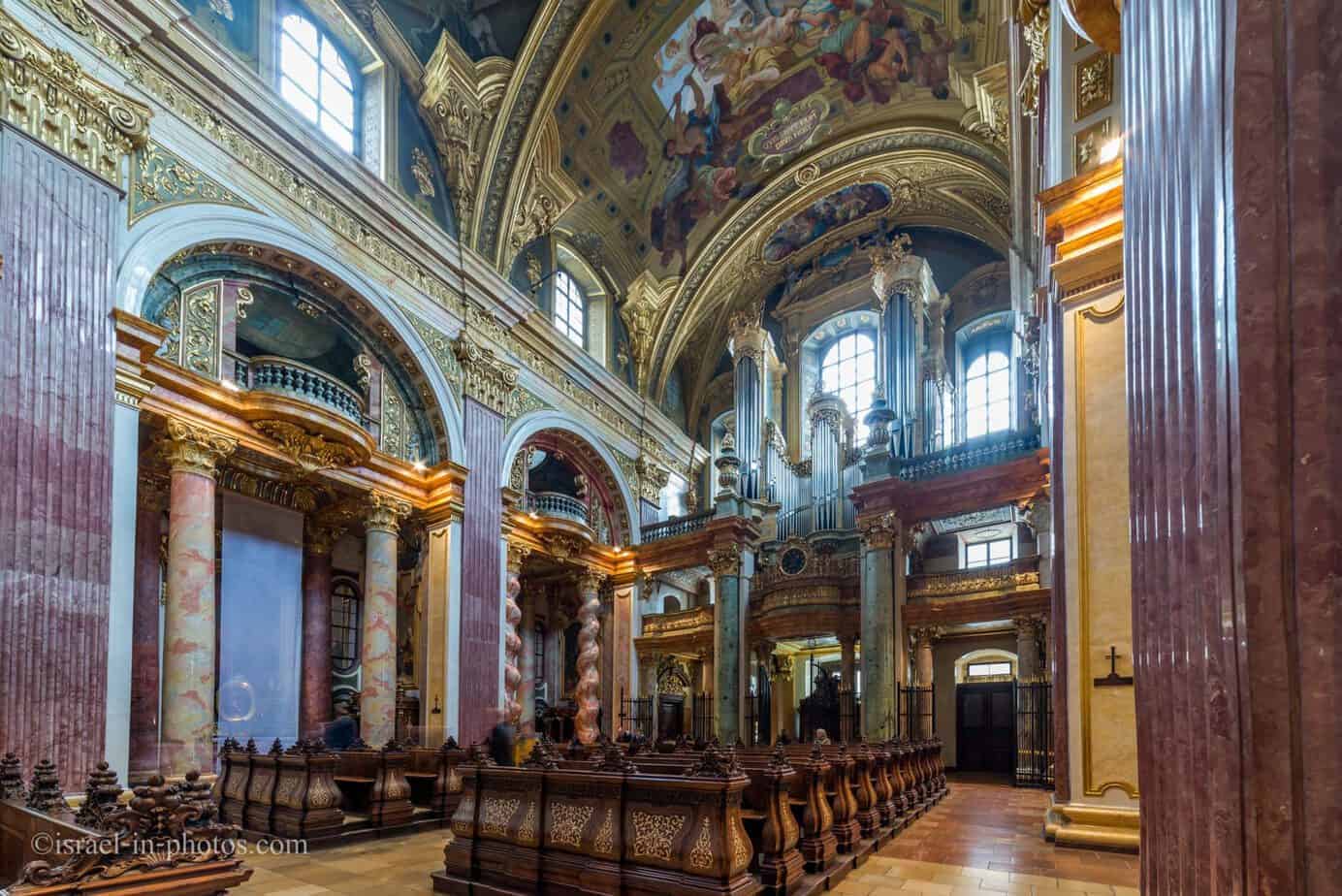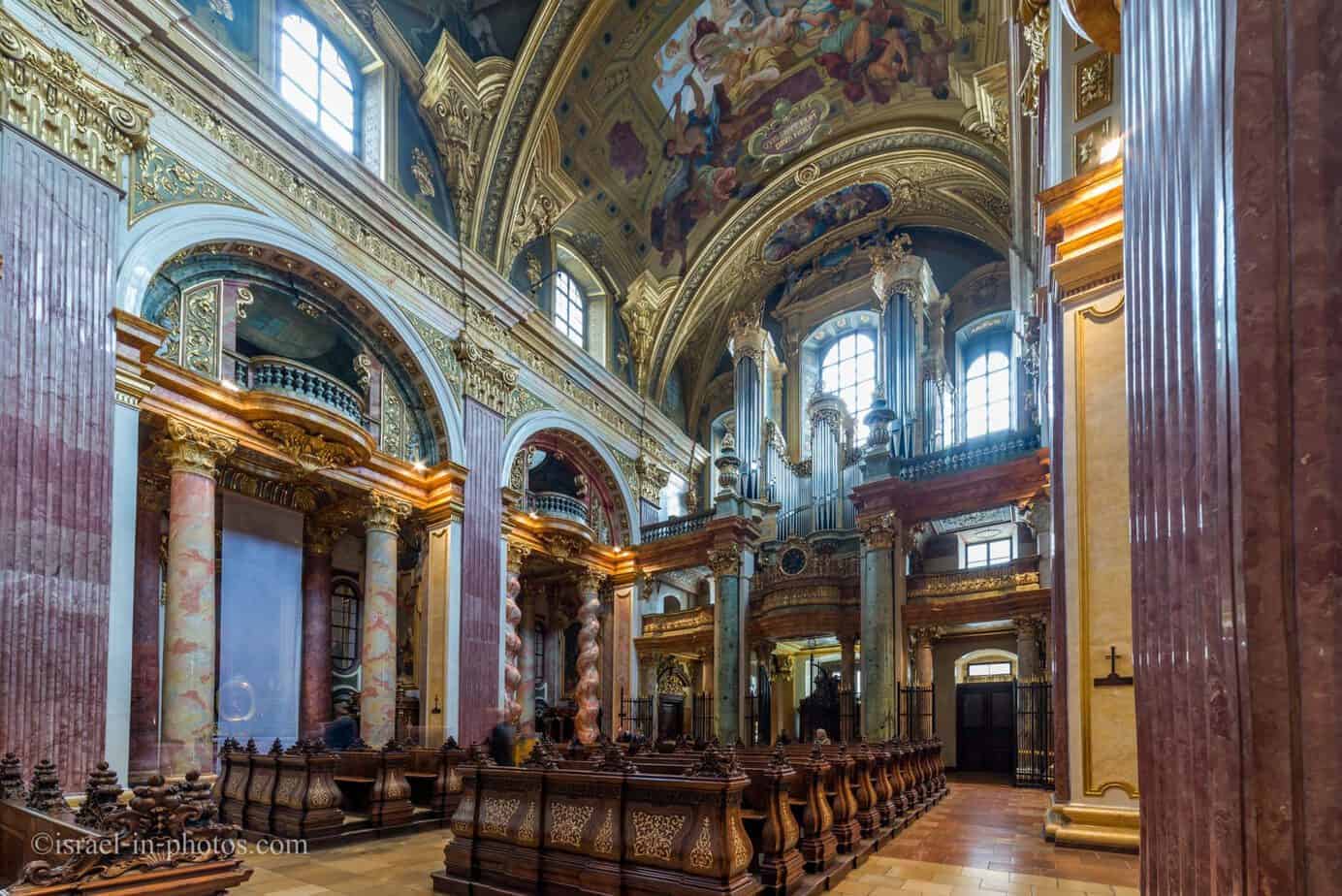 Looking towards the entrance: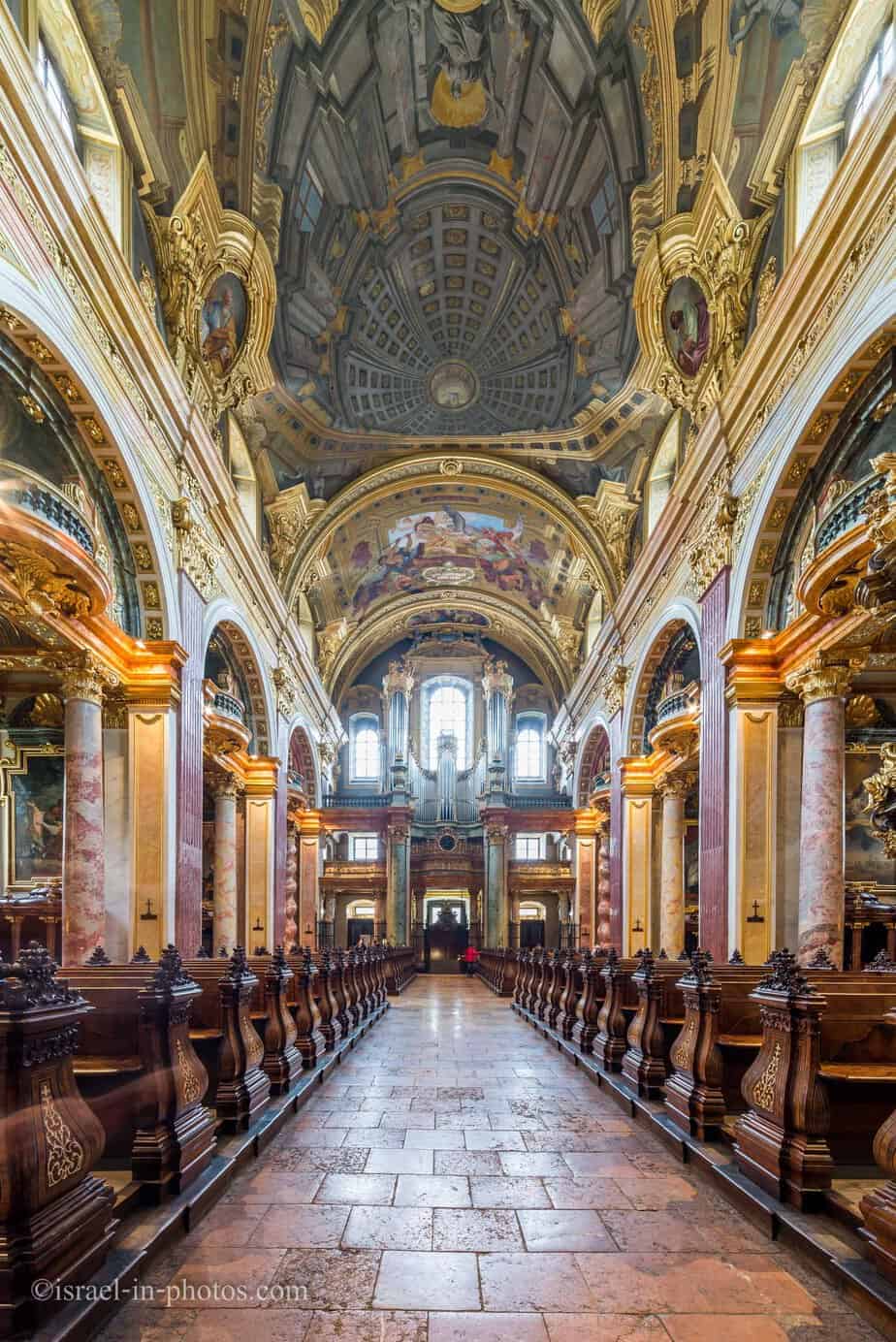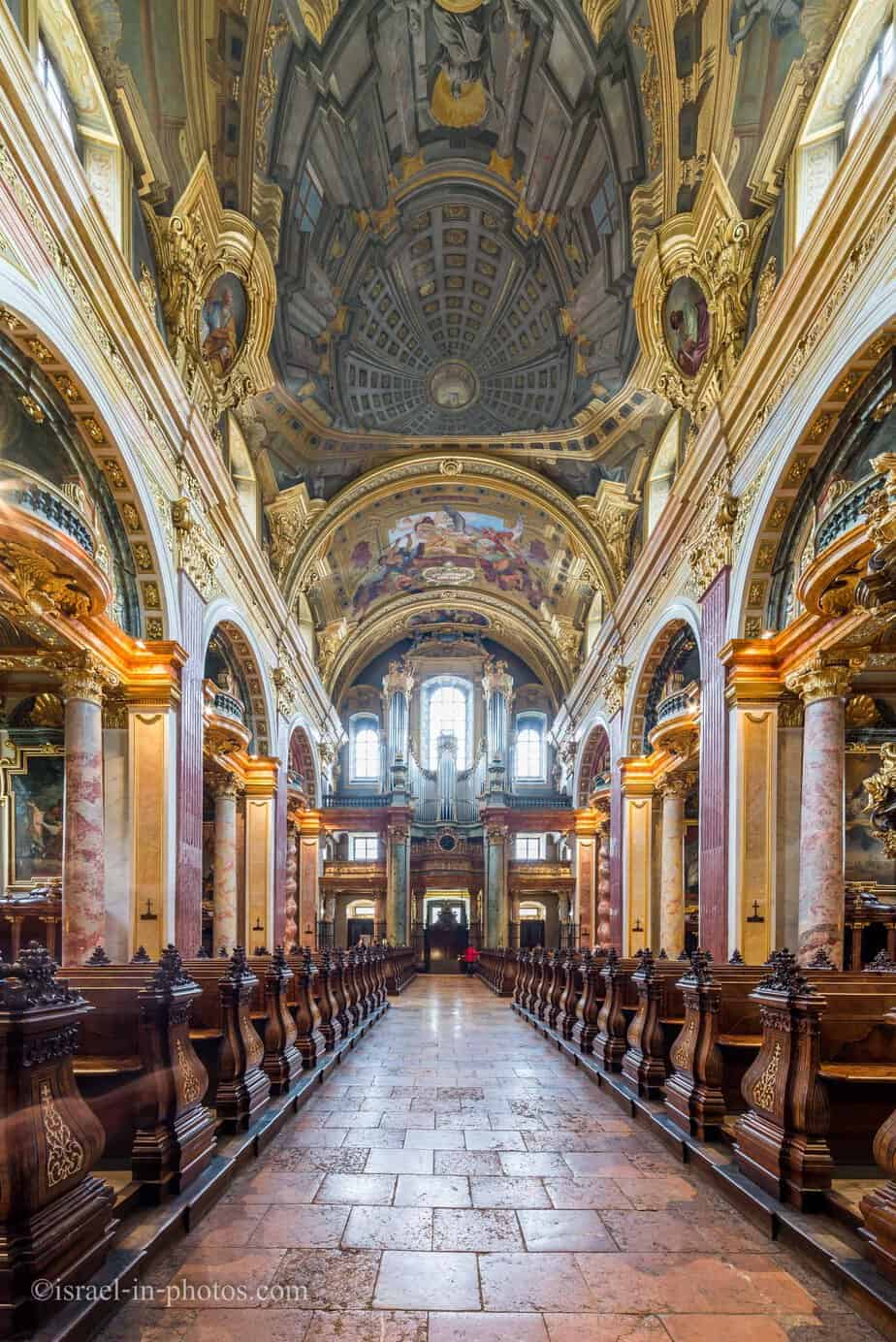 Another interior shot: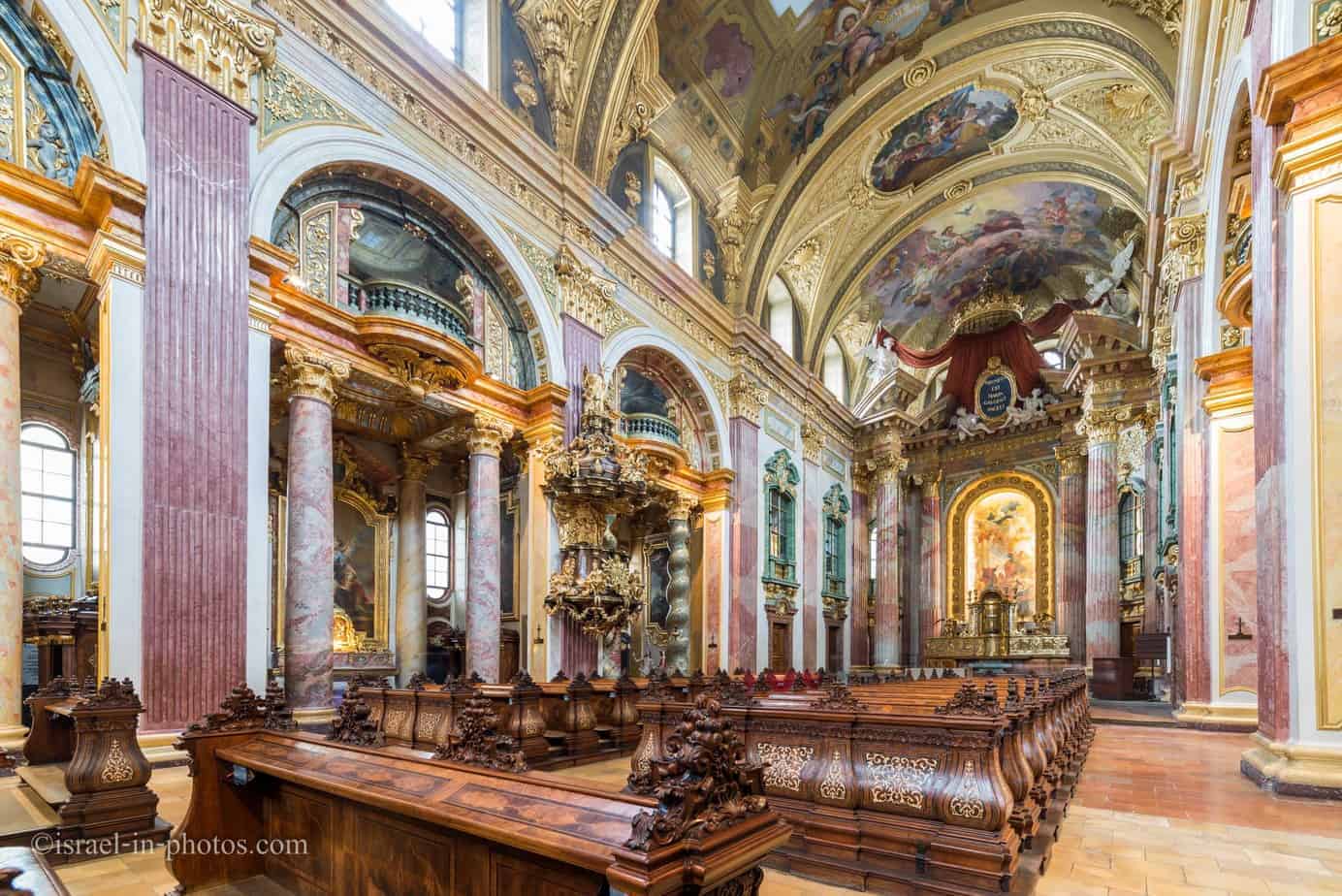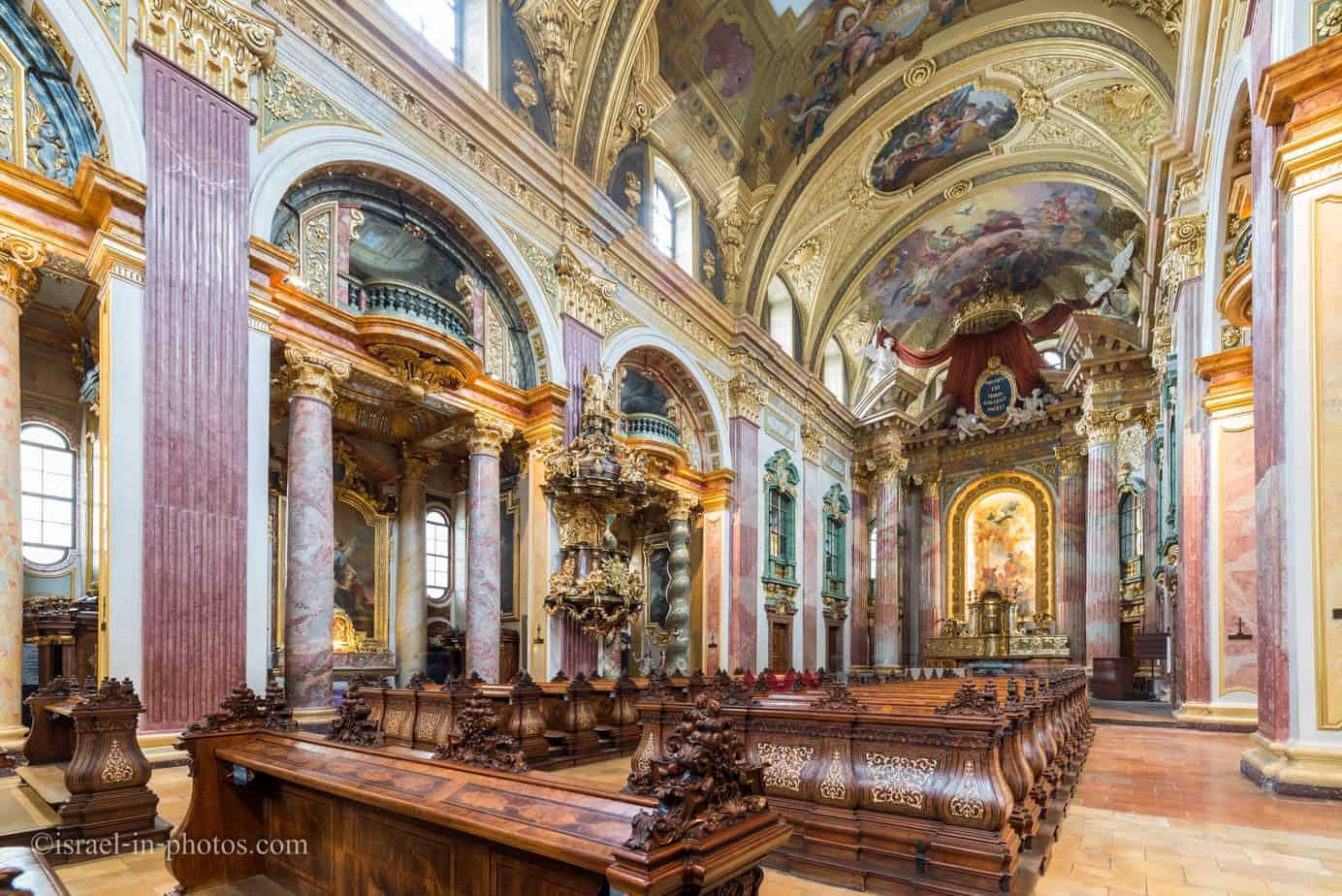 While we were inside I saw candles and decided to create a Cinemagraph. Here is the result: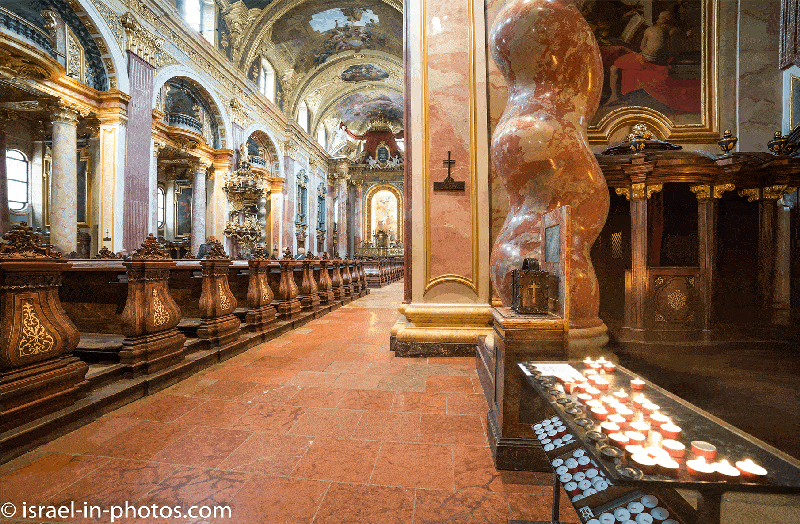 We went to the underground floor and found many tombs.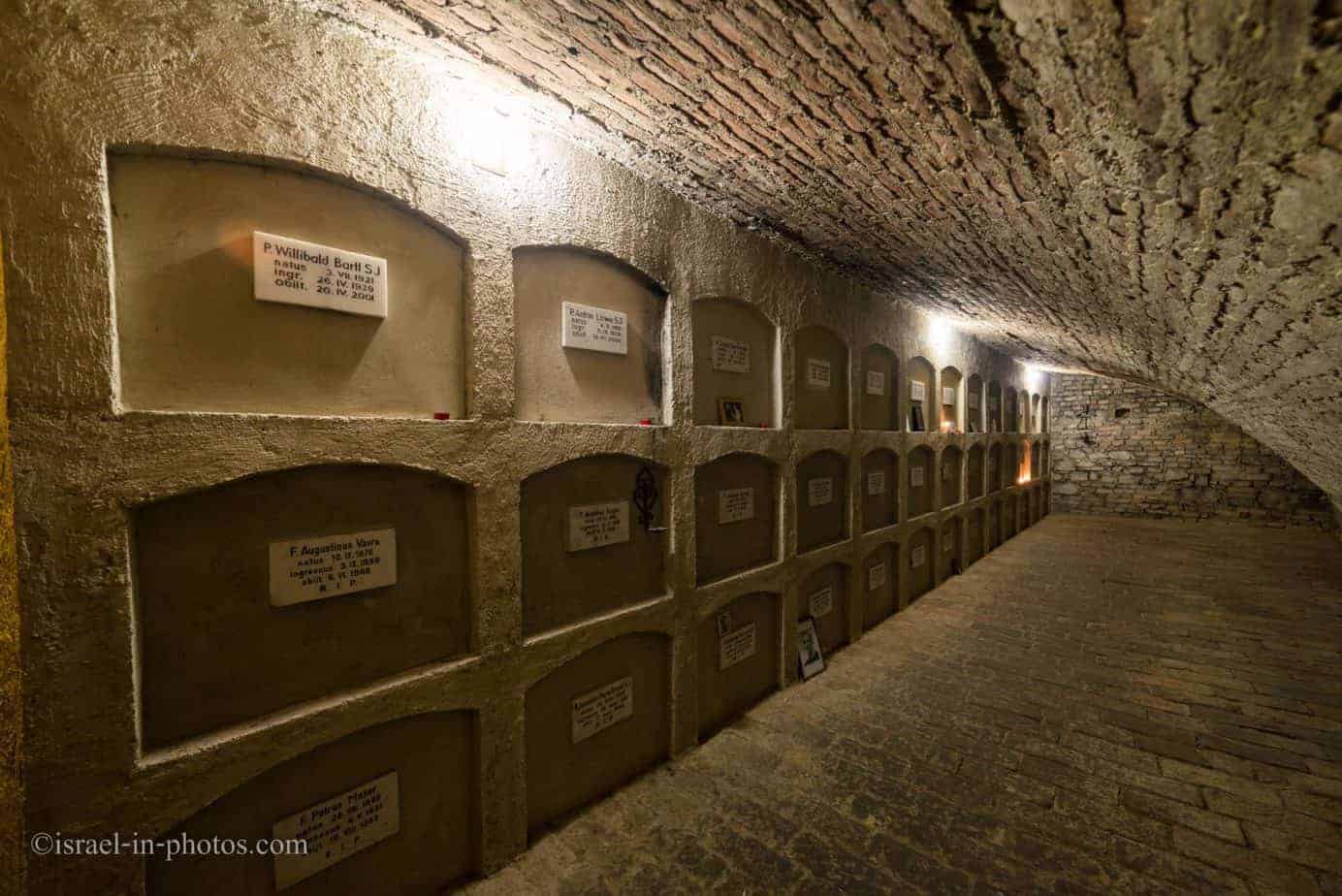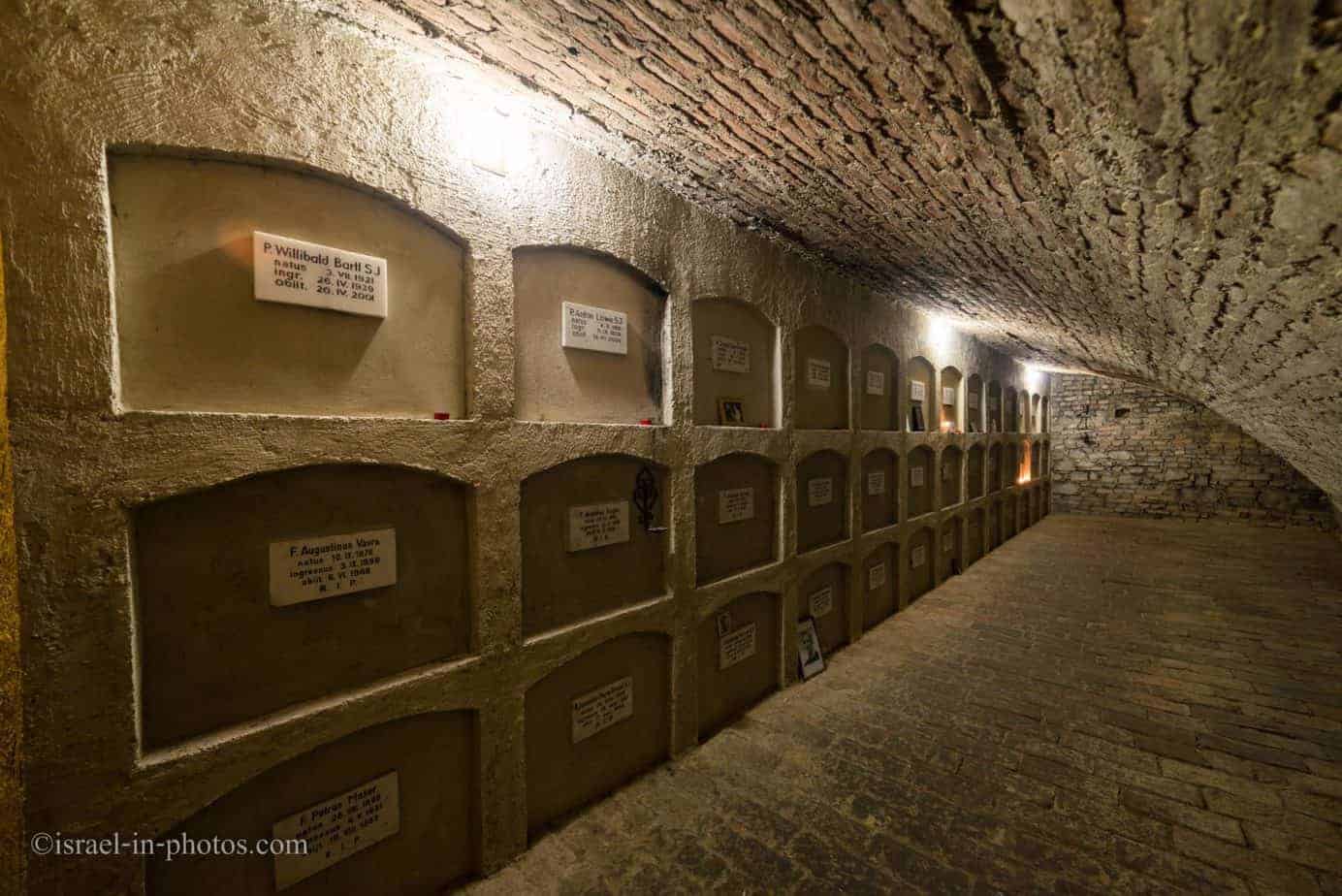 This is the Jesuit Church from the outside.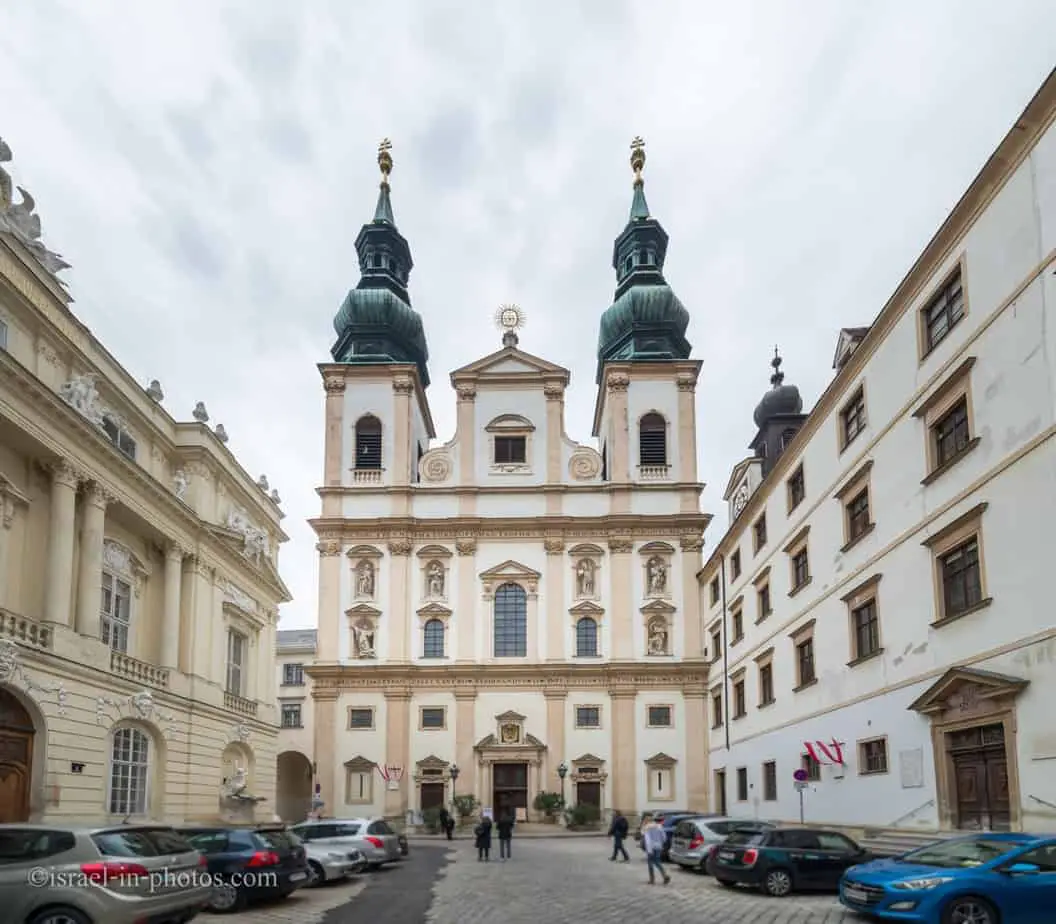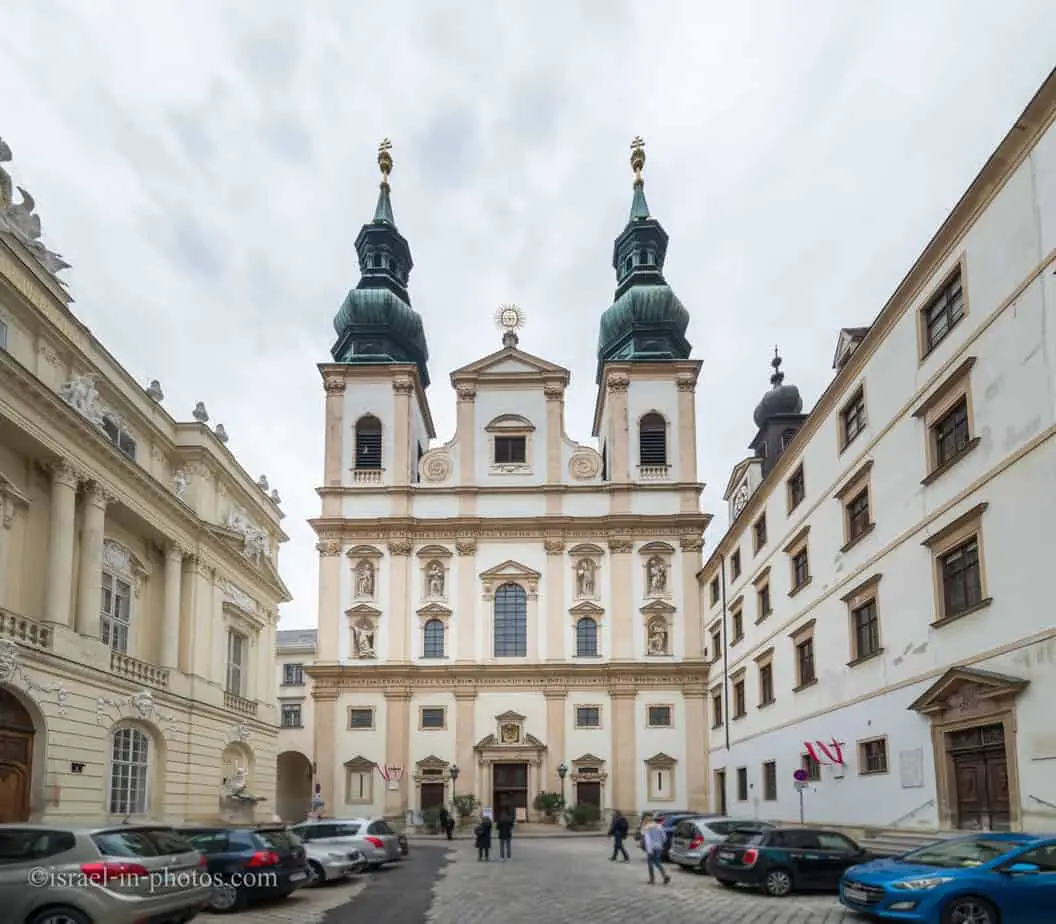 Marvelous church with a lot of marble (including marble twisting columns). And it is not far from Stephansdom, so definitely worth a visit.
Afternoon Walk in Vienna
In our last several hours in Austria, we decided to stroll around the city. While walking on Rotenturmstraße, we saw a unique building and took a little detour. It turned out to be Holy Trinity Greek Orthodox Church. Unfortunately, it was closed, but here is the exterior.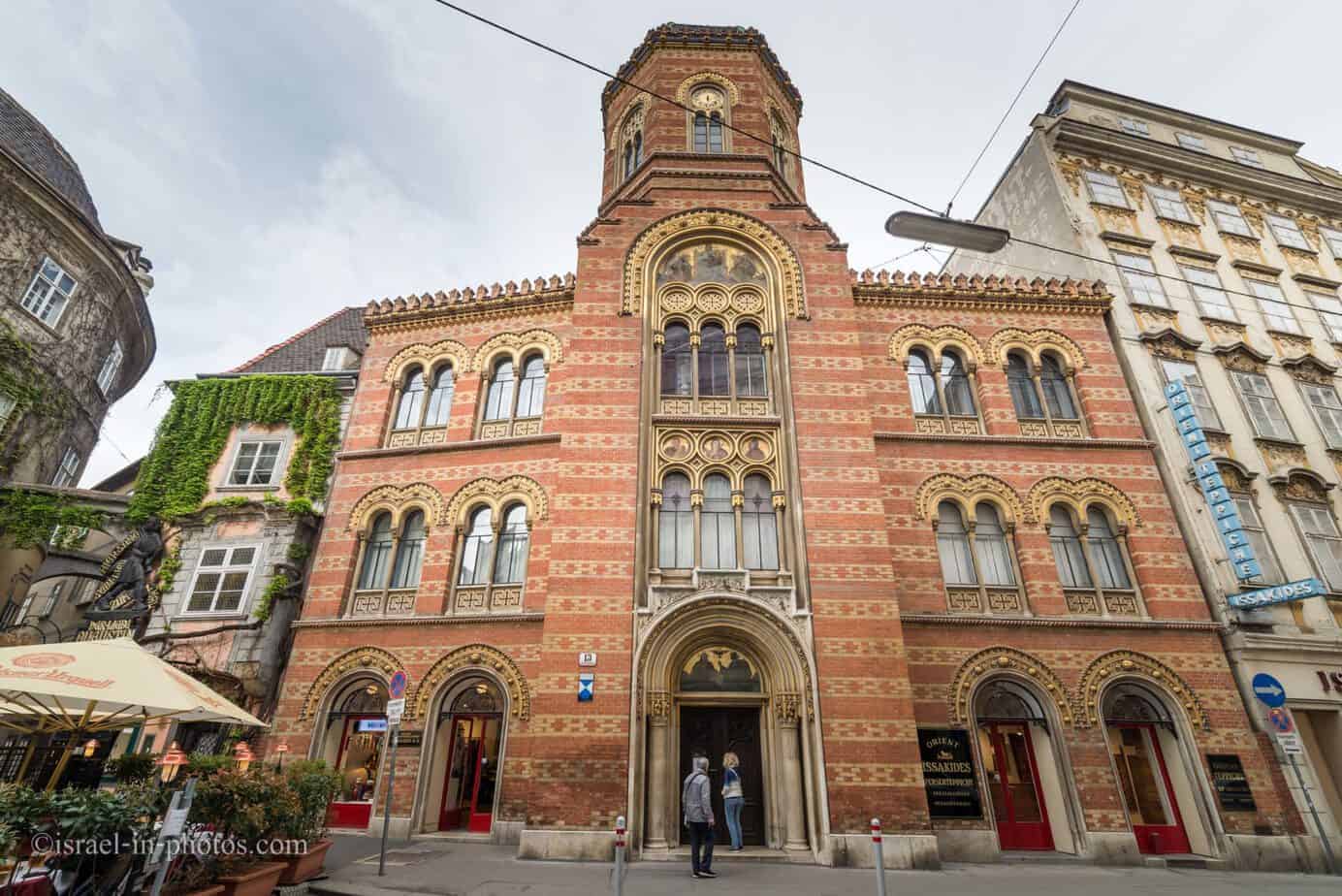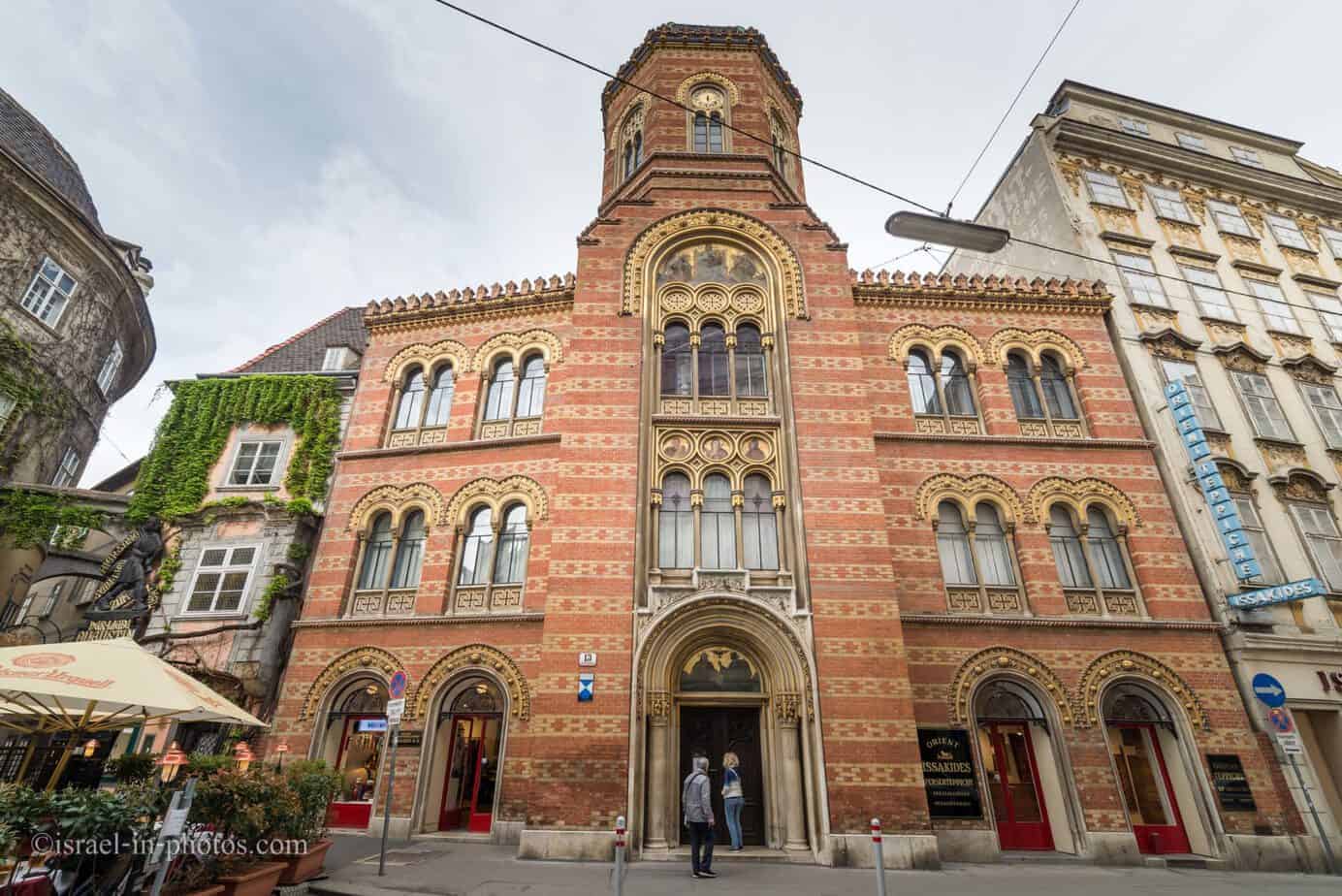 Ring trains #1 and #2 go around the Innere Stadt (in different directions). The Innere Stadt is the 1st municipal District of Vienna, which is the Old Town. Many tourists will spend most of their time in the Innere Stadt. Thus ring train became popular among travelers (sort of sightseeing bus).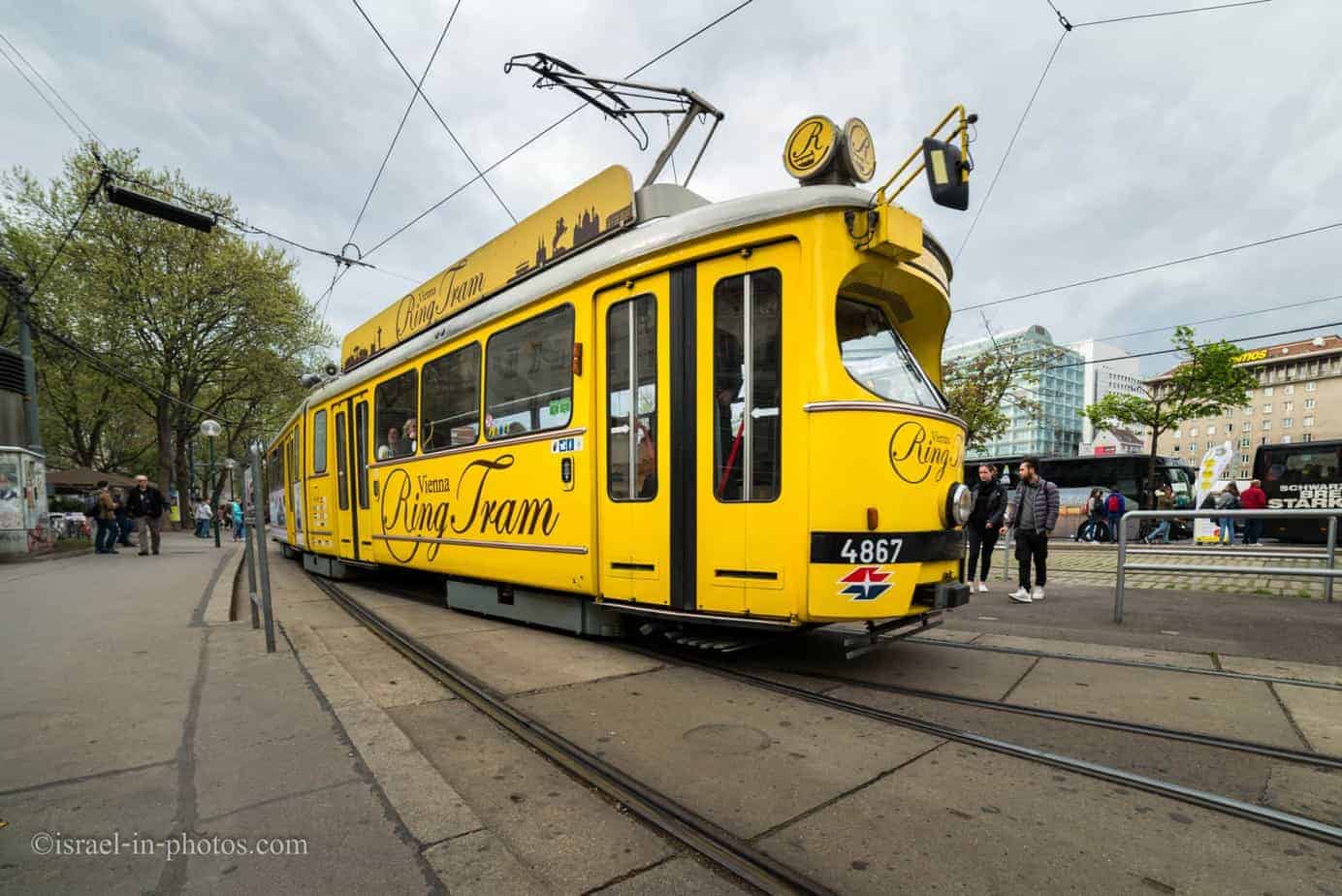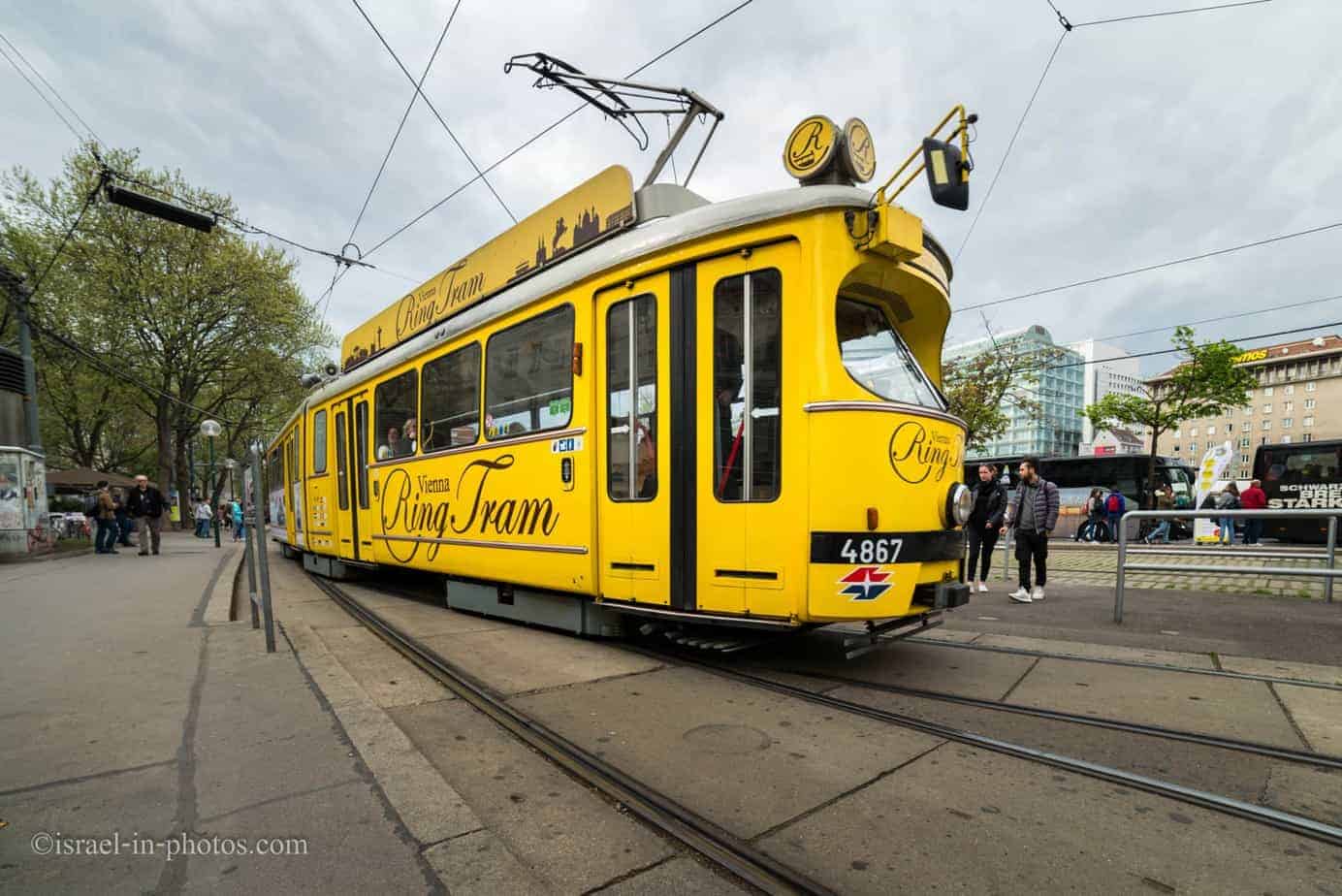 Ankeruhr Vienna Clock or The Anchor Clock
The Anchor Clock was built between 1911 and 1917 after the plans of the painter Franz von Matsch. It is situated on the oldest square of Vienna 'Hoher Markt' and represents a typical Art Nouveau design.

The clock forms a bridge between two parts of the Anker Insurance Company's building. The watch itself is adorned with mosaic ornaments. In 12 hours, twelve historical figures or pairs of figures move across the bridge, among them Joseph Haydn, medieval lyricist Walther von der Vogelweide, Empress Maria Theresa, and Prince Eugen Savoya. Every day at noon, all figures parade accompanied by music from the various eras. This tourist spectacle is a special kind of Viennese High Noon.
Source: aboutvienna.org

Easter Market
During our walk, we stumbled upon another Easter Market.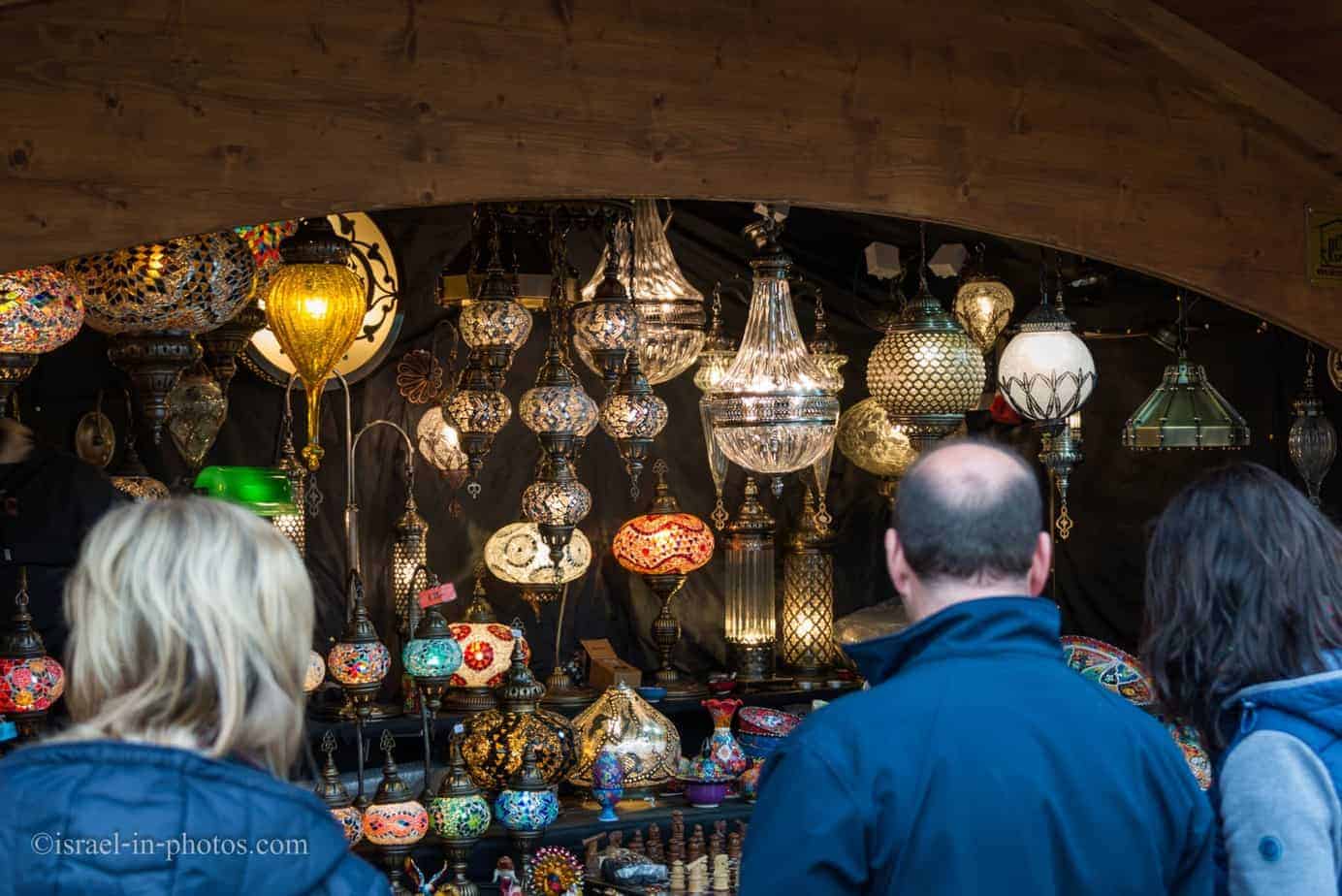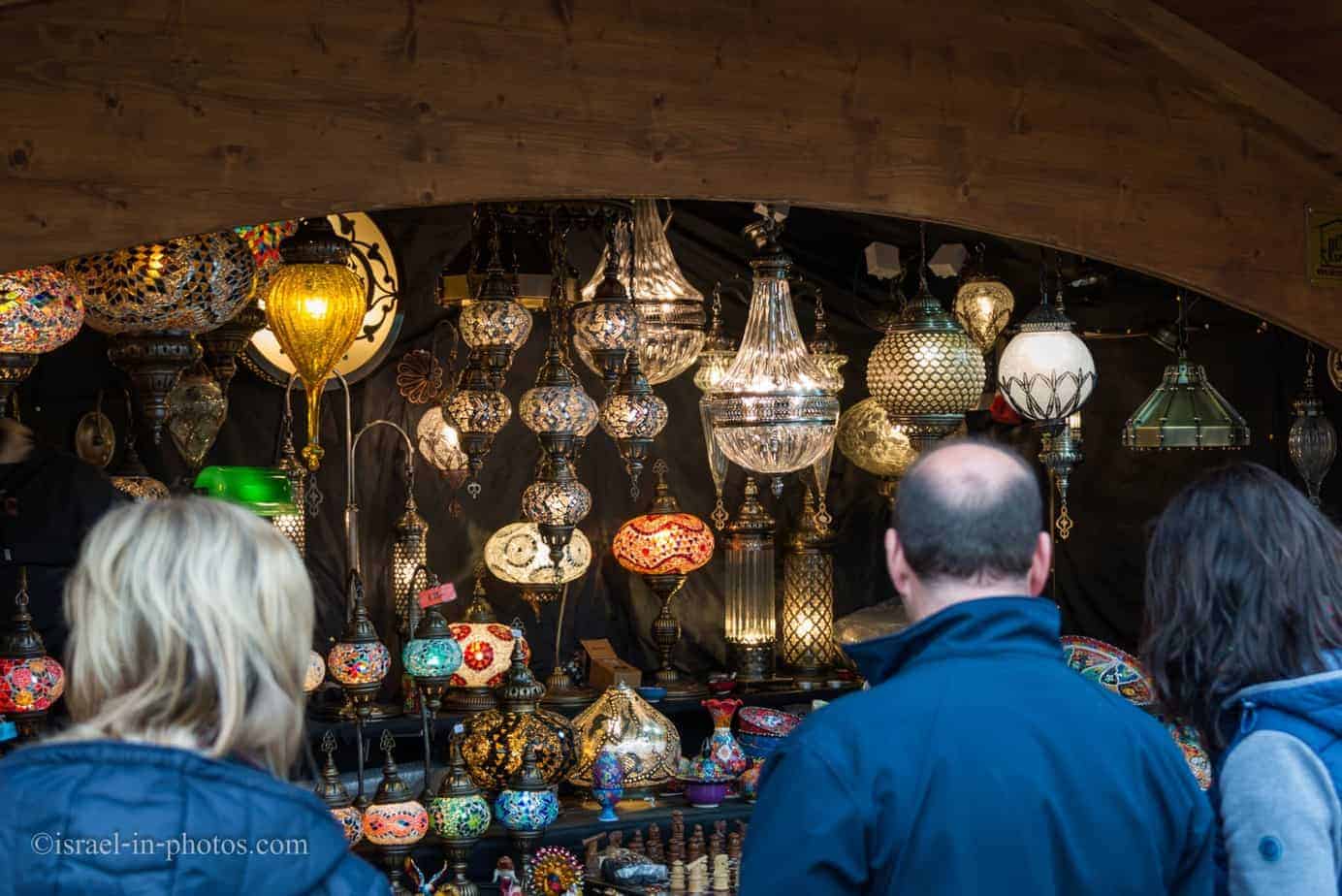 And there, of course, was a sausage stand: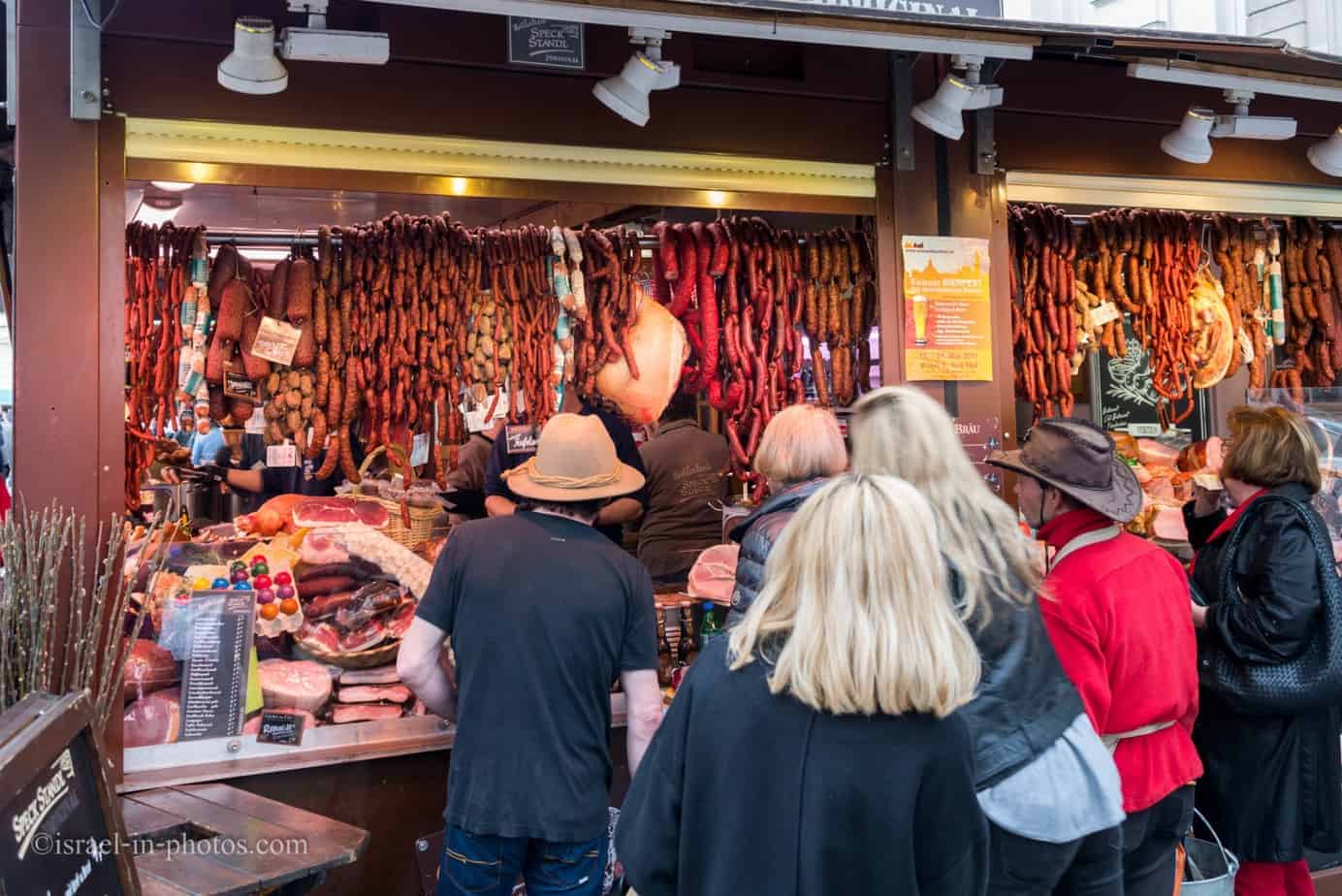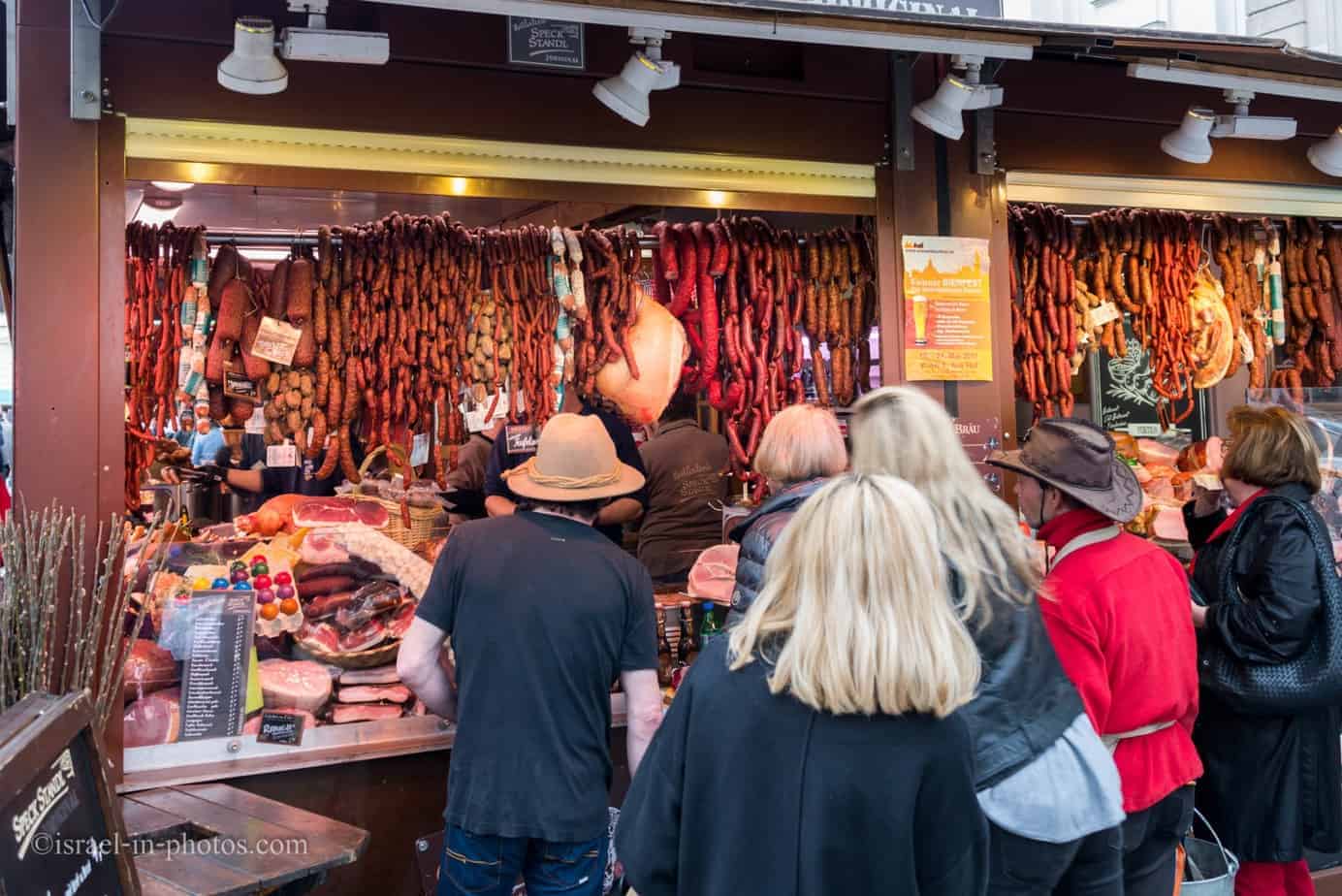 View of the Market: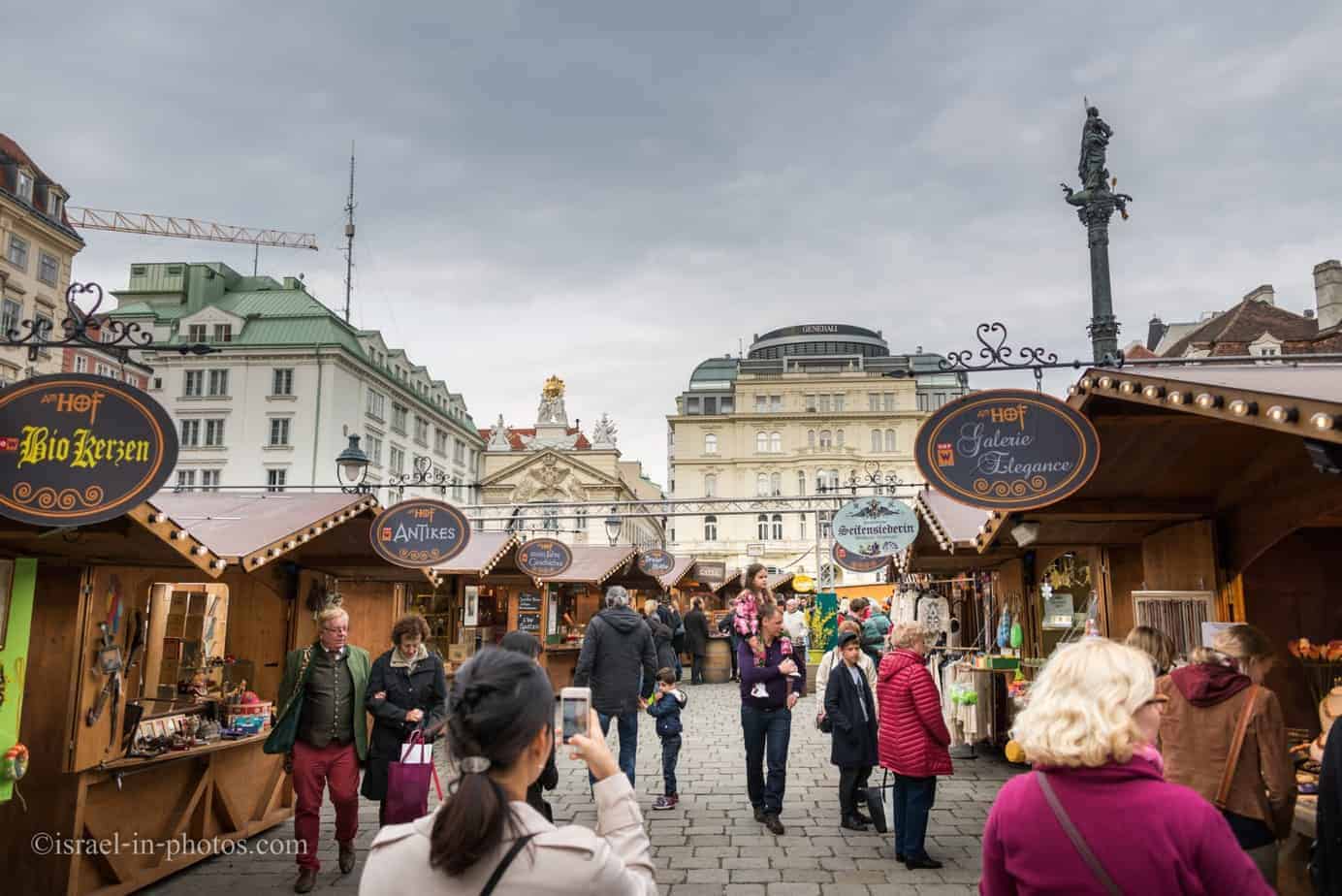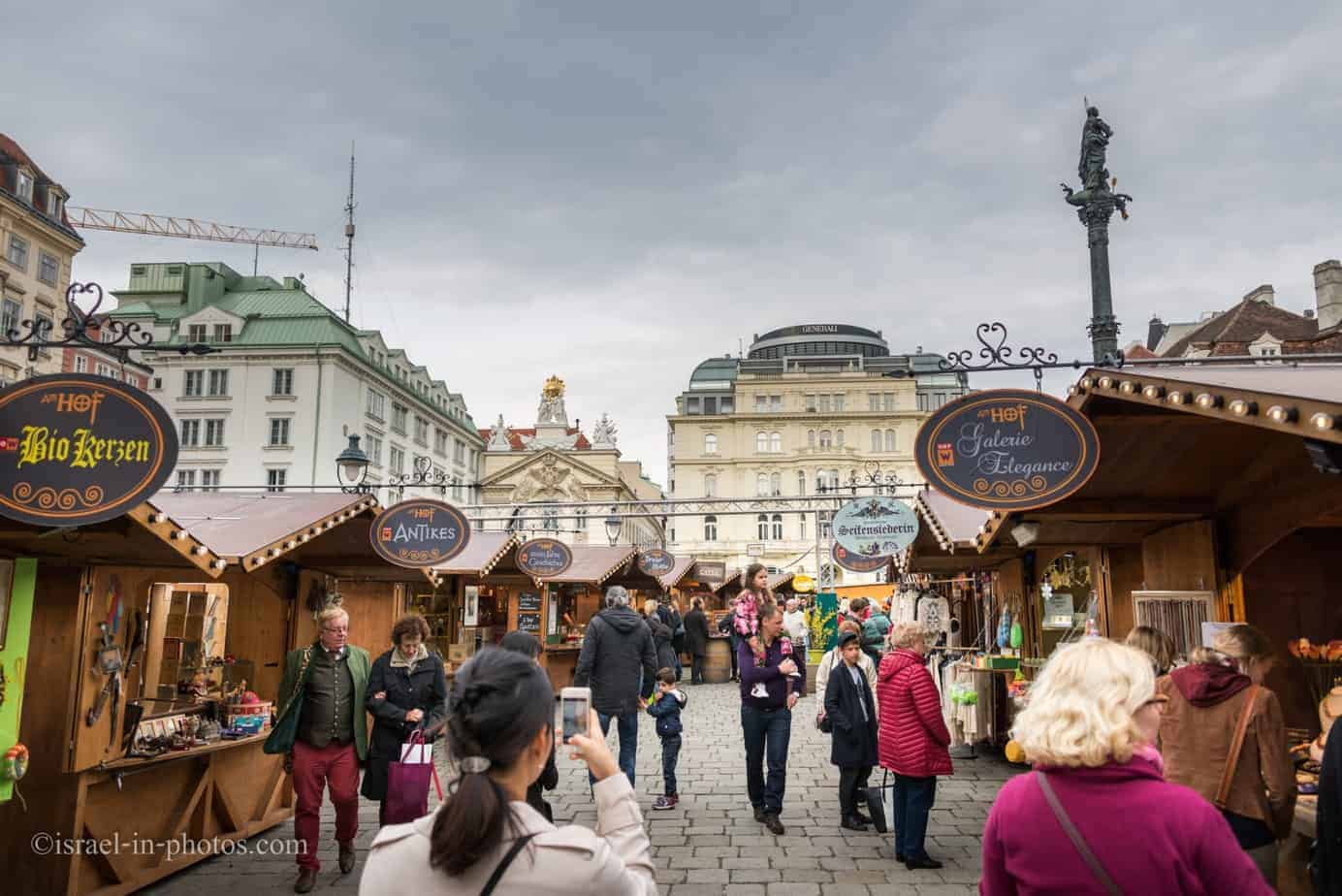 Many buildings in Vienna have round towers on its corners.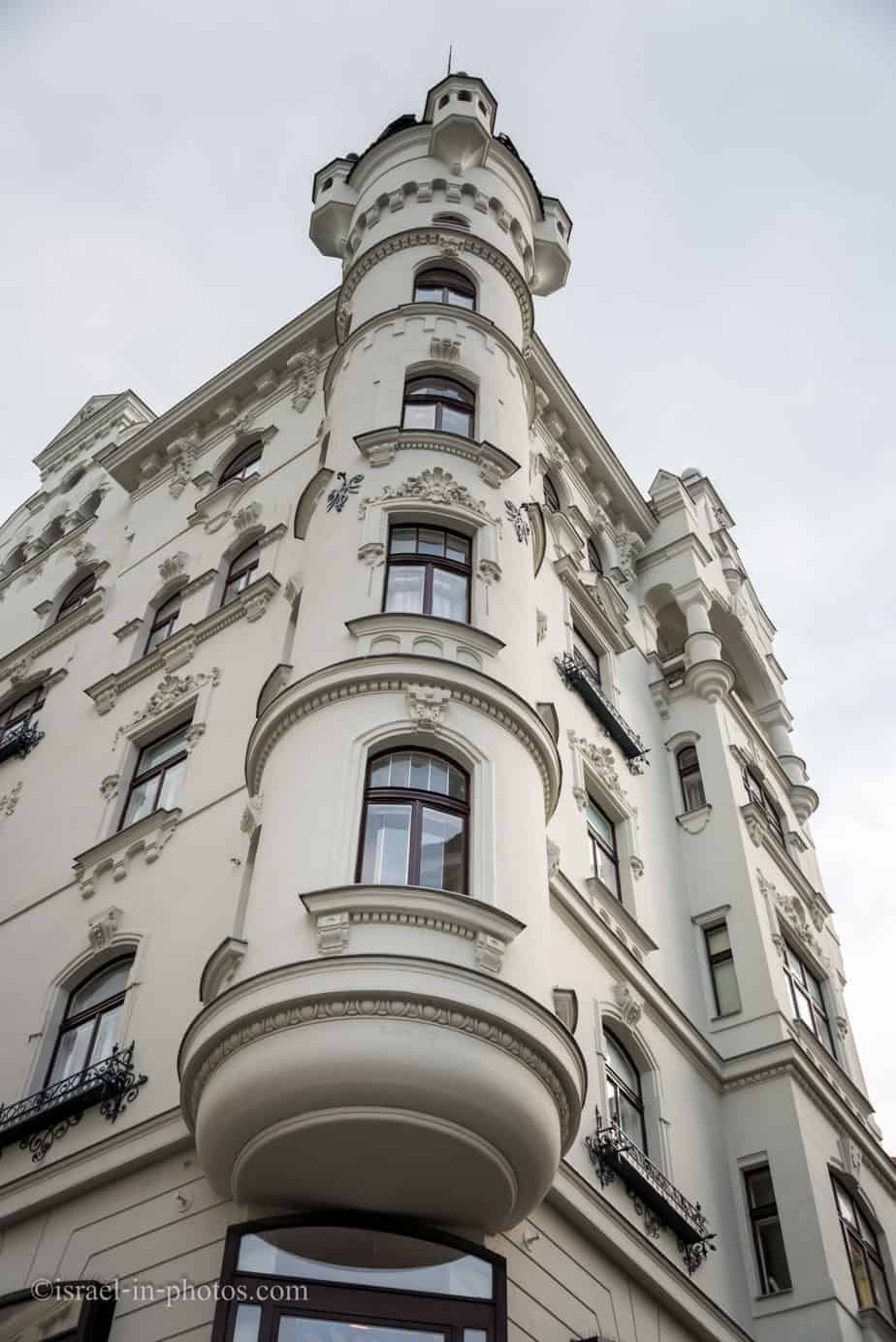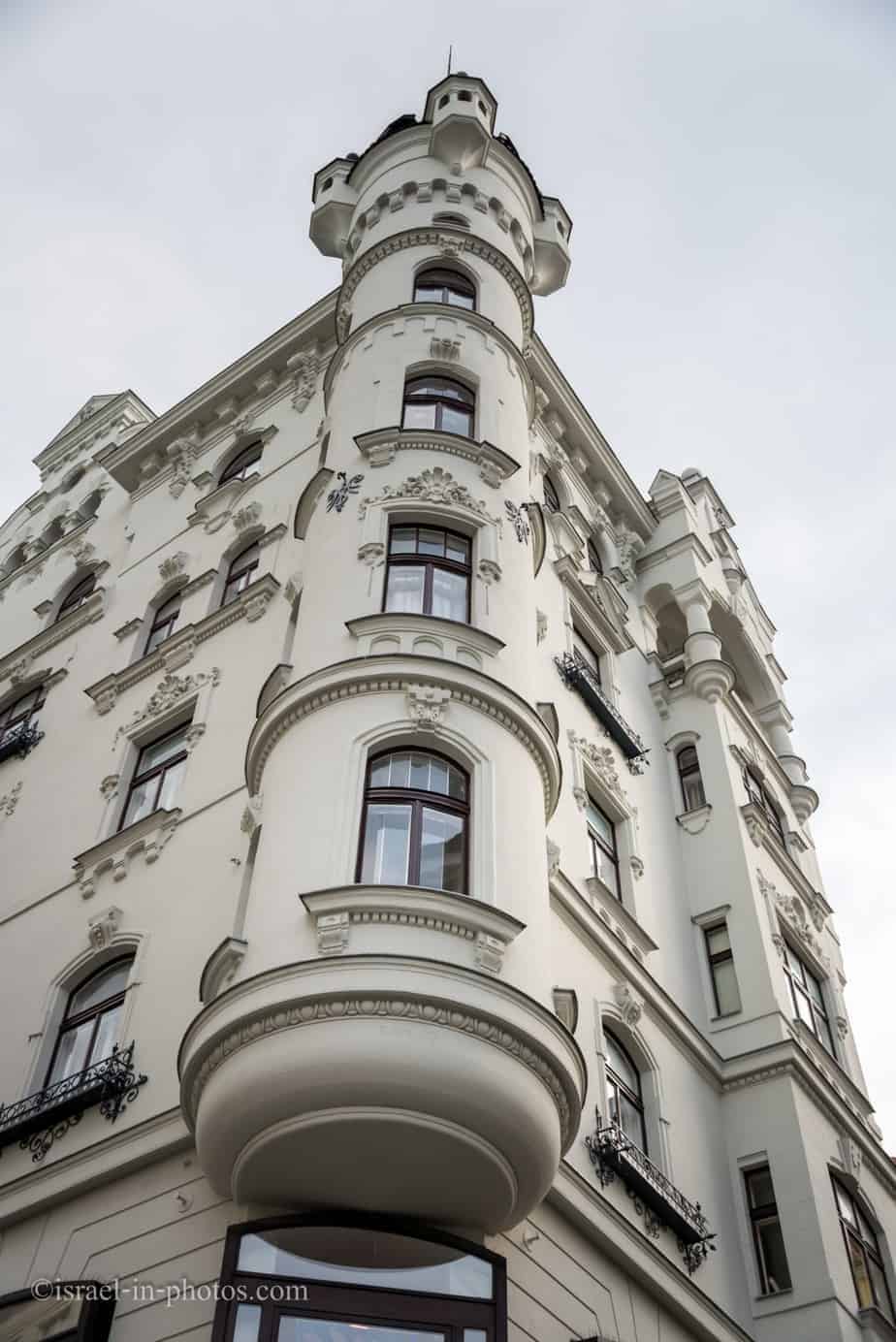 And we finished our Vienna trip at the same place we started it, next to Stephansdom.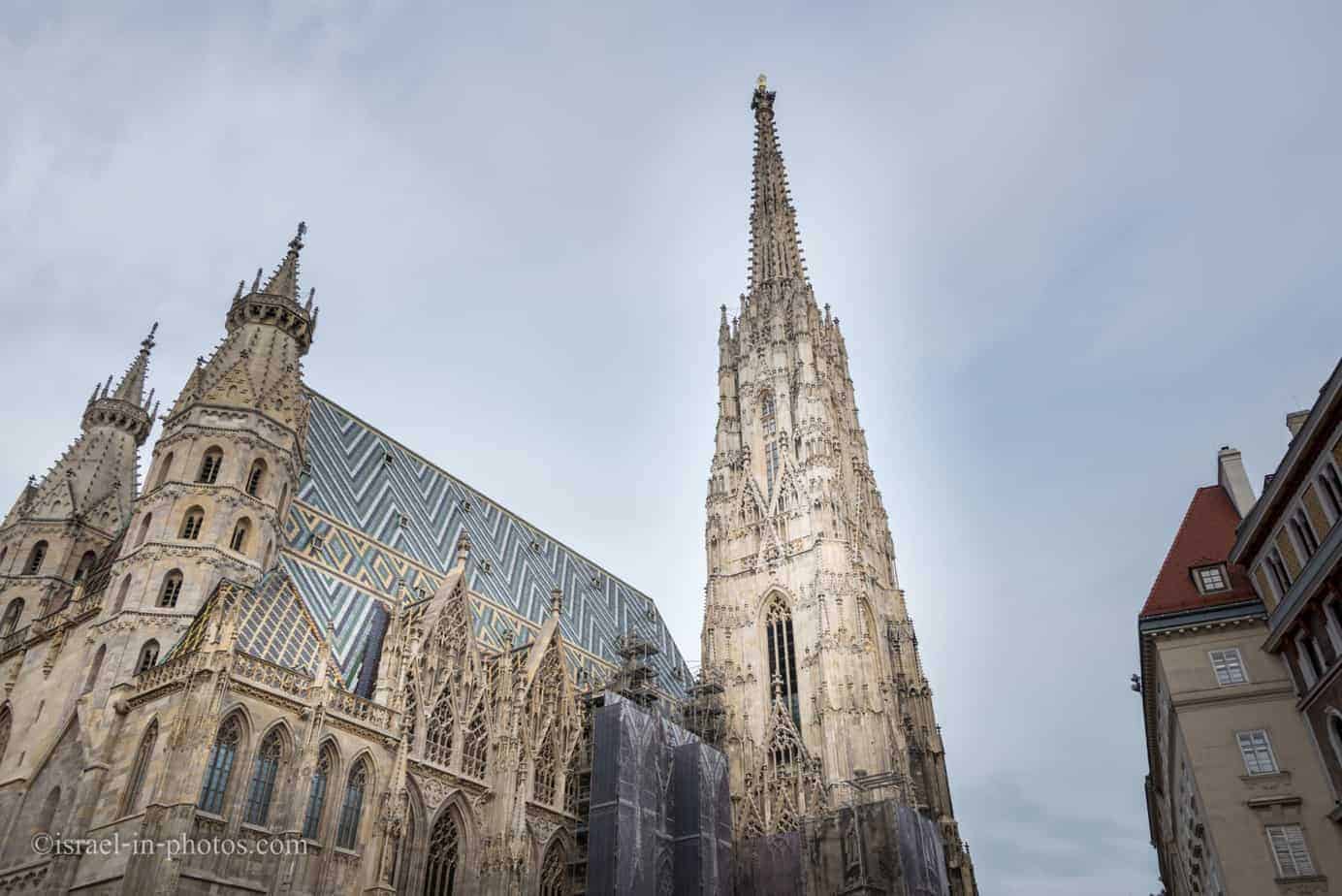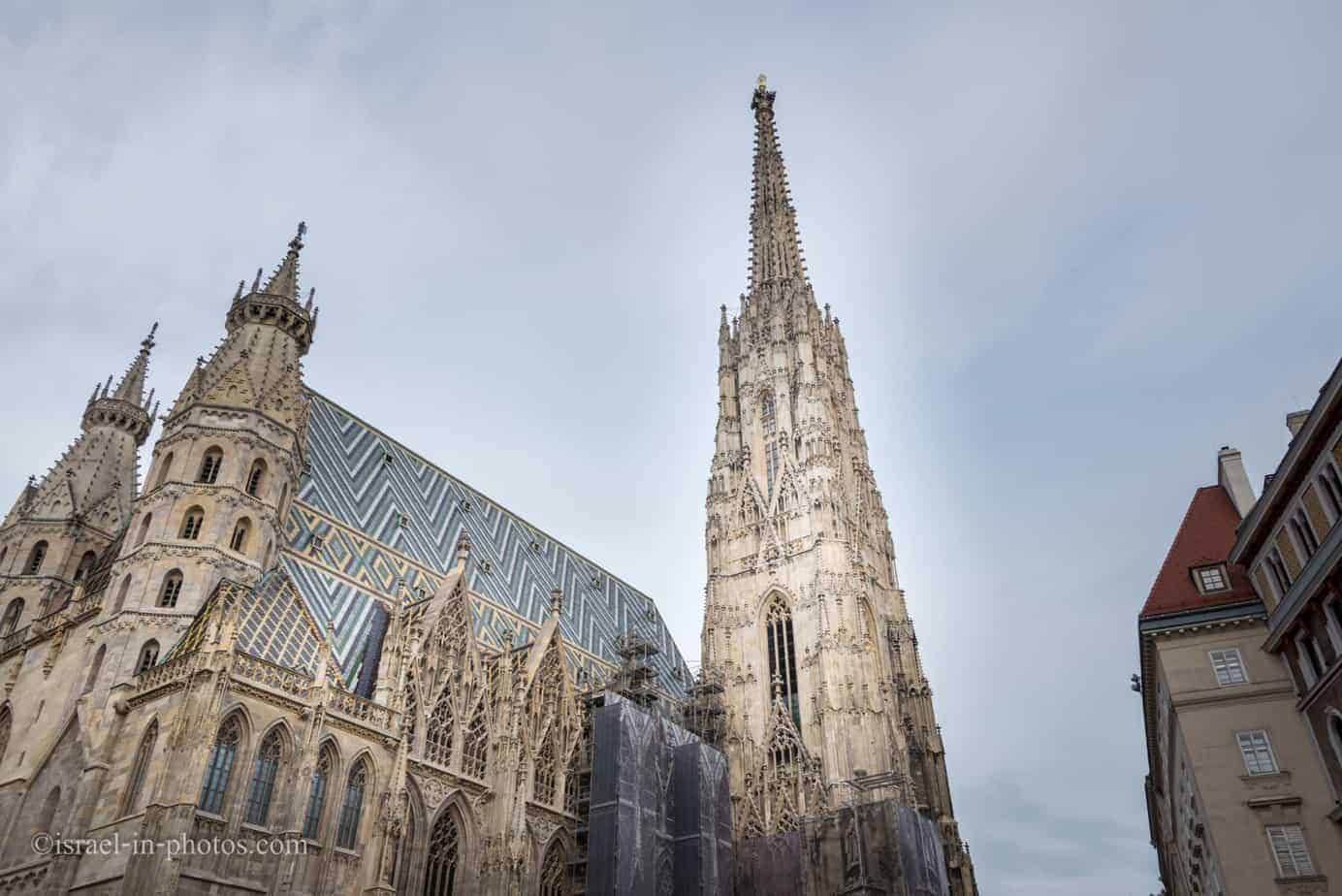 Vienna is a beautiful city with many attractions. Thus, you will probably need at least two full days (better three or more) to get a feel of it. We enjoyed it a lot, and it was a nice ending to our Austria trip. And if you have not seen previous posts, then you can find them at 11 Days in Austria.
That's all for today, and I will see you in future travels!
Stay Tuned! 
 
Additional Resources
Here are several resources that I created to help travelers:
And if you have any questions then check out Useful Information For Tourists To Israel.
 
Did not find what you were looking for? Leave a comment below, and I will do my best to answer your questions.