Melk is a small city in Lower Austria, and it is best known as the site of a massive baroque Benedictine monastery named Melk Abbey.
Map
From Carnuntum Archaeological Park we drove to Melk.
Map of the area:

Melk City Walk
We arrived at the city around 17:00. We checked into our hotel and decided to take a walk.
City center with the Abbey in the background: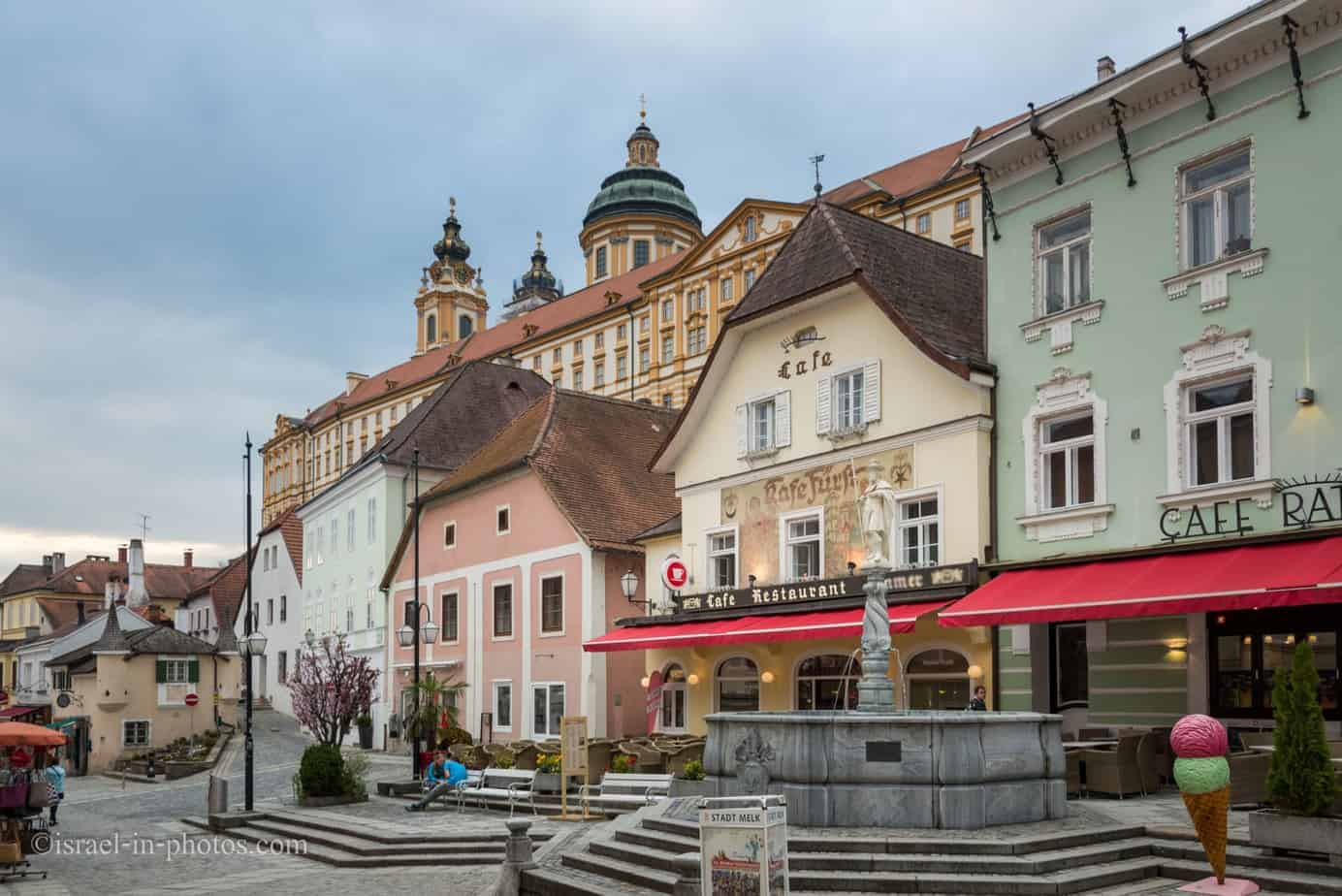 And on the opposite side of the fountain you can find the Rathaus: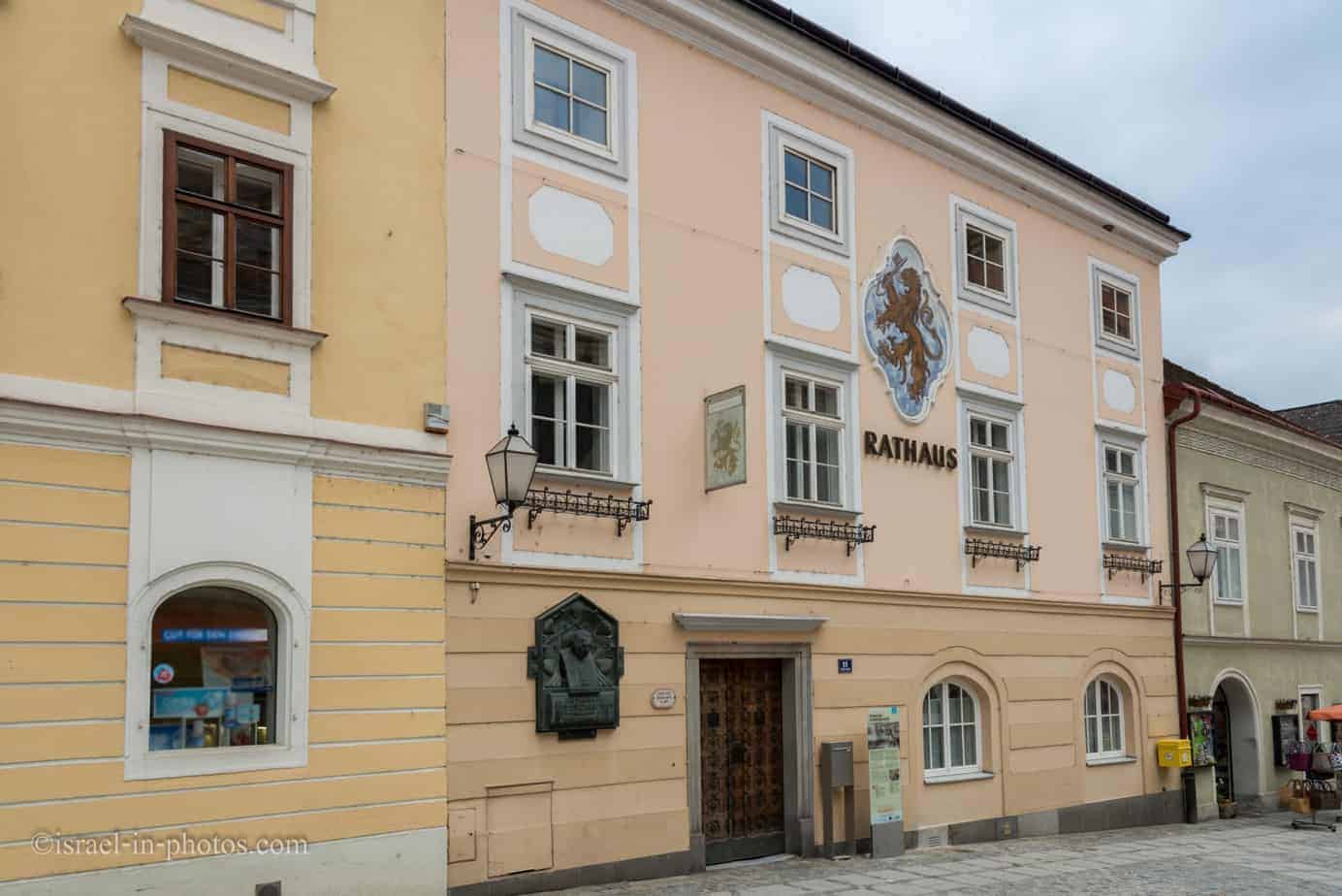 At the corner of this plaza you can find this small building: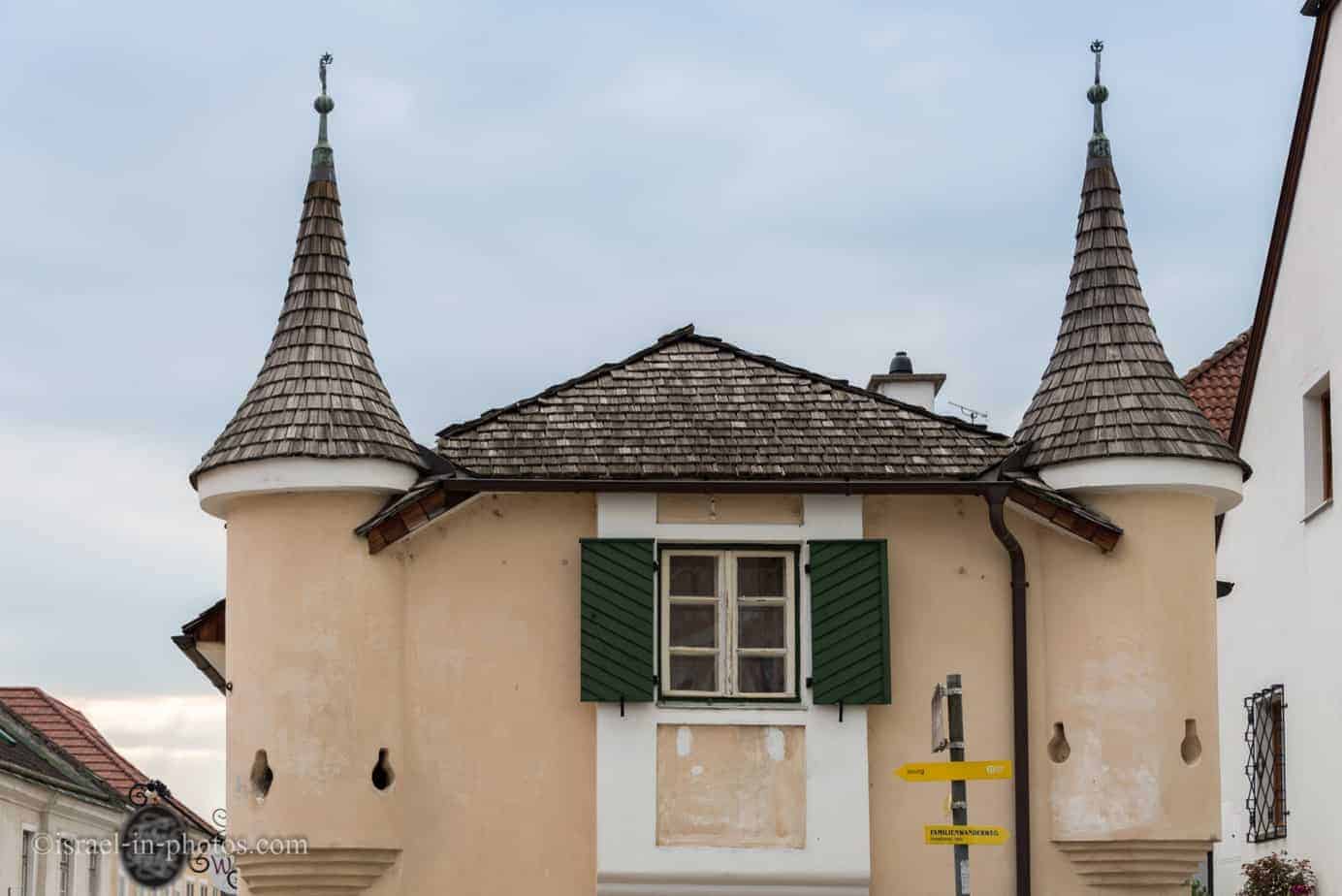 It is the old bread shop. How old? The turrets date back to the 16th century.
Here Melk's three bakers sold their bread. In old age, one of the bakers was allowed to live here and share the income from bread sales.
Melk's oldest guilds included the bakers (1277), the butchers (1281), the weavers (1340) and the tailors (1433).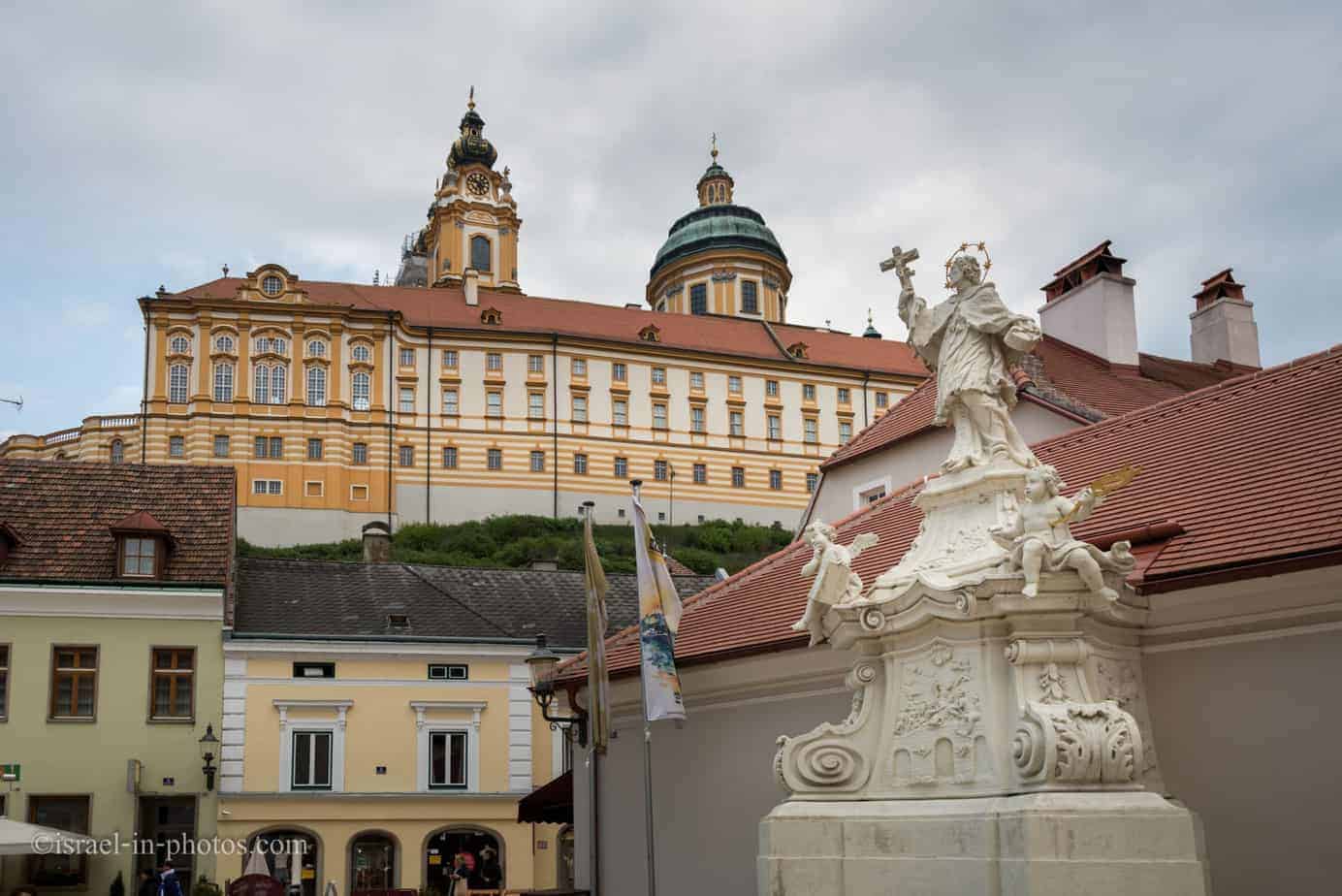 This building was literally constructed on a rock: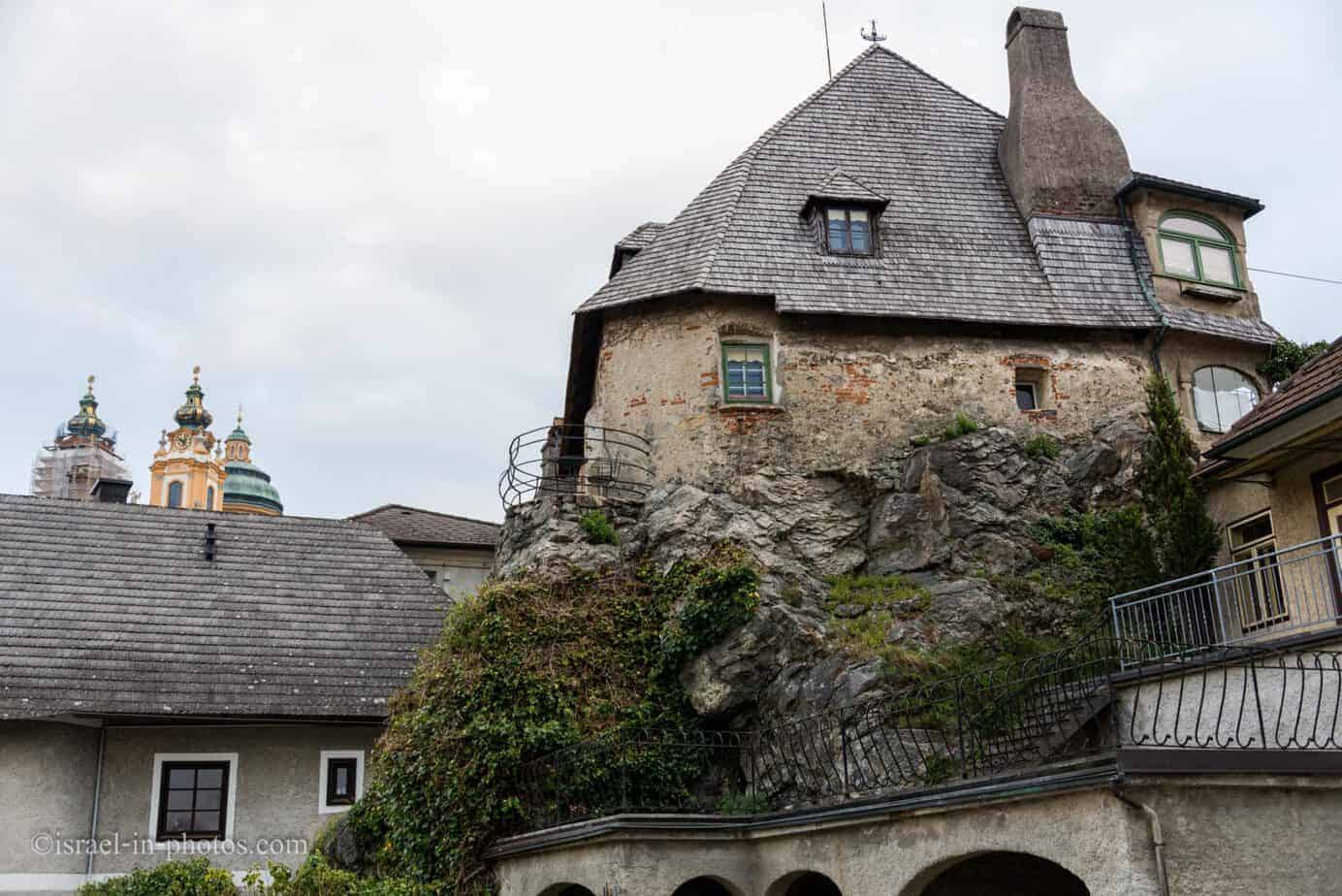 Across the river, you can find a small park and also get this view.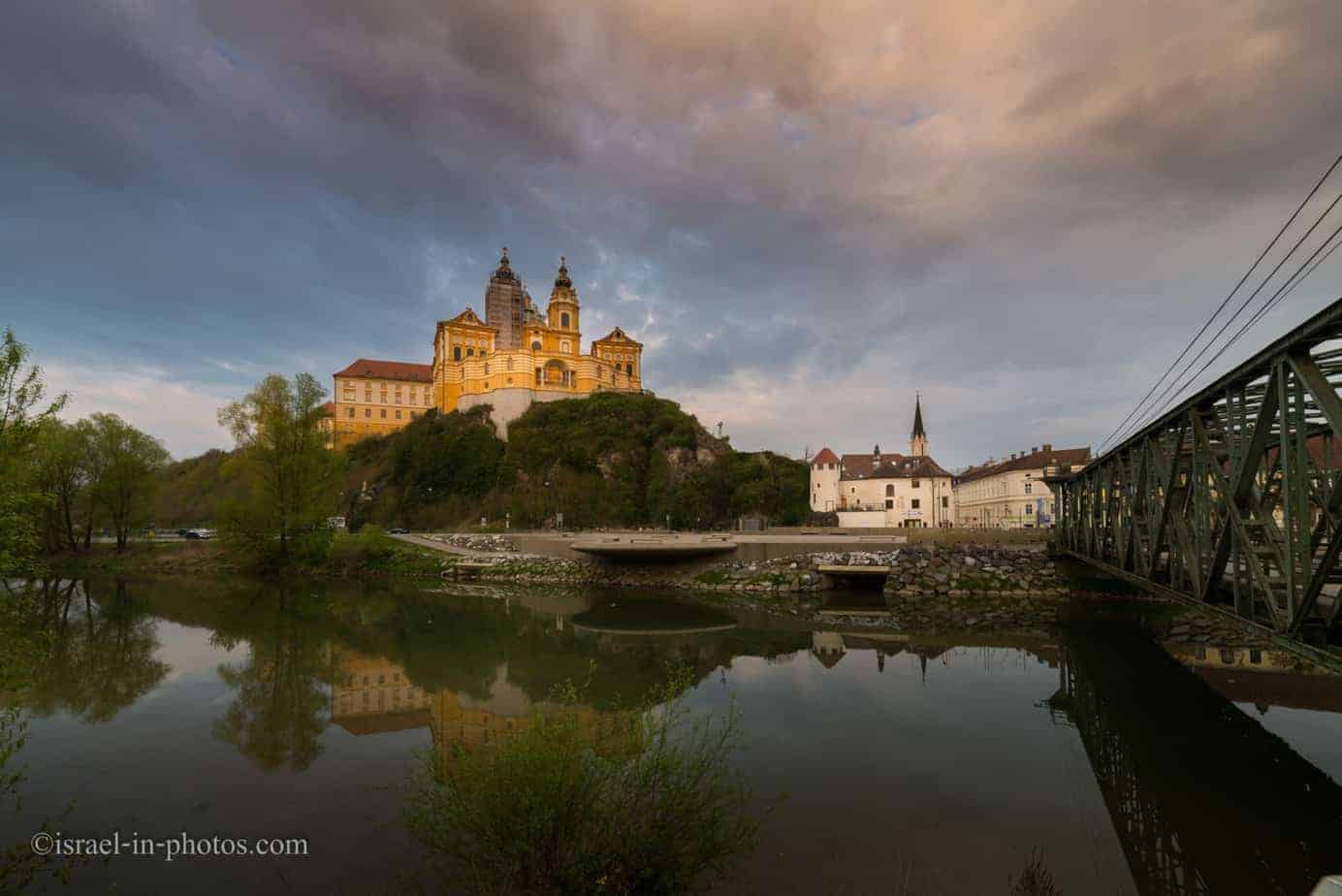 It is not Danube's mainstream, but since I have not seen another name on the maps, I guess it is considered the Danube.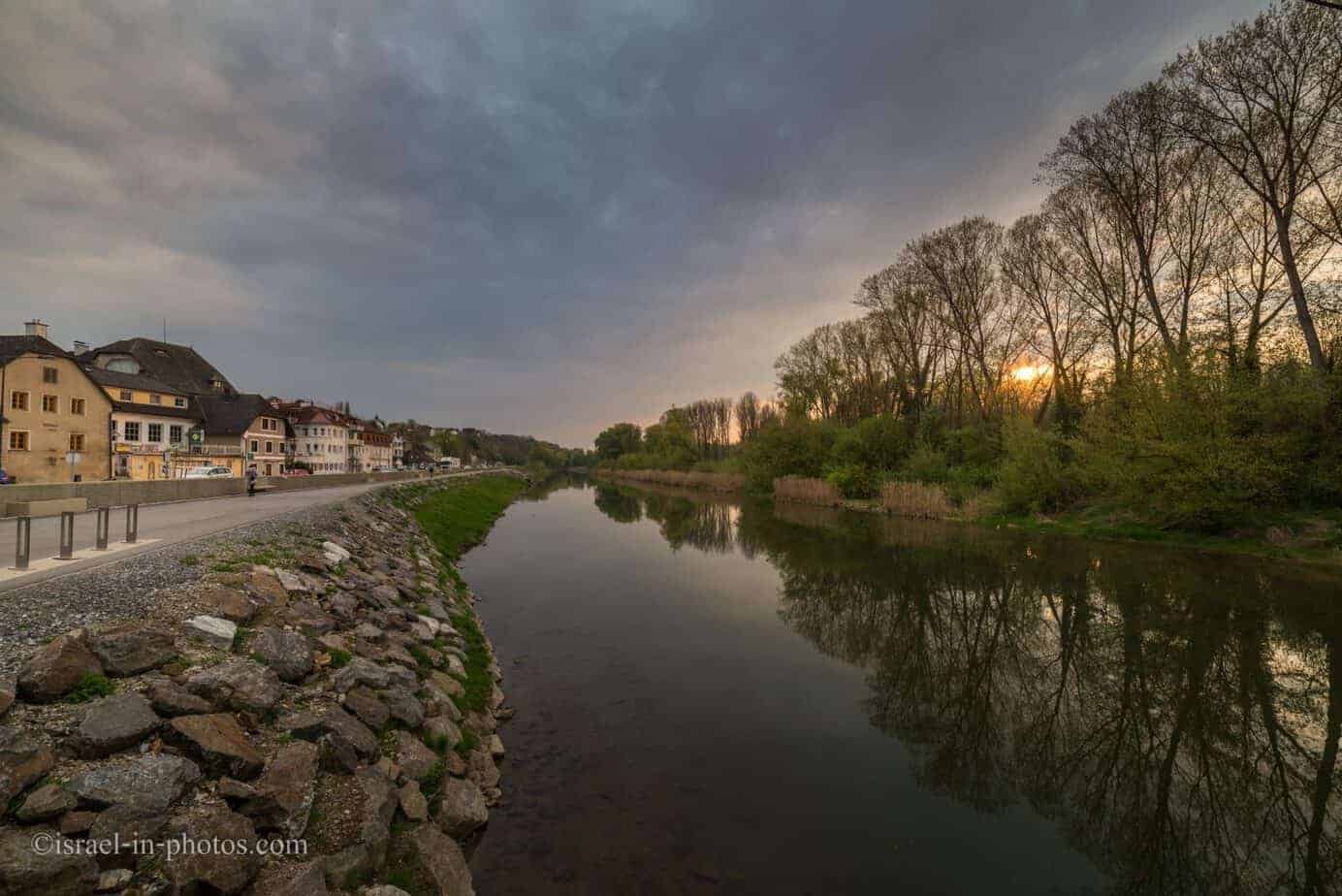 After a circular route, we returned to the Rathaus. At this point, we were pretty hungry, and it looked that both restaurants and stores were closed. But after entering Cafe Rathaus, we found out that it is still open.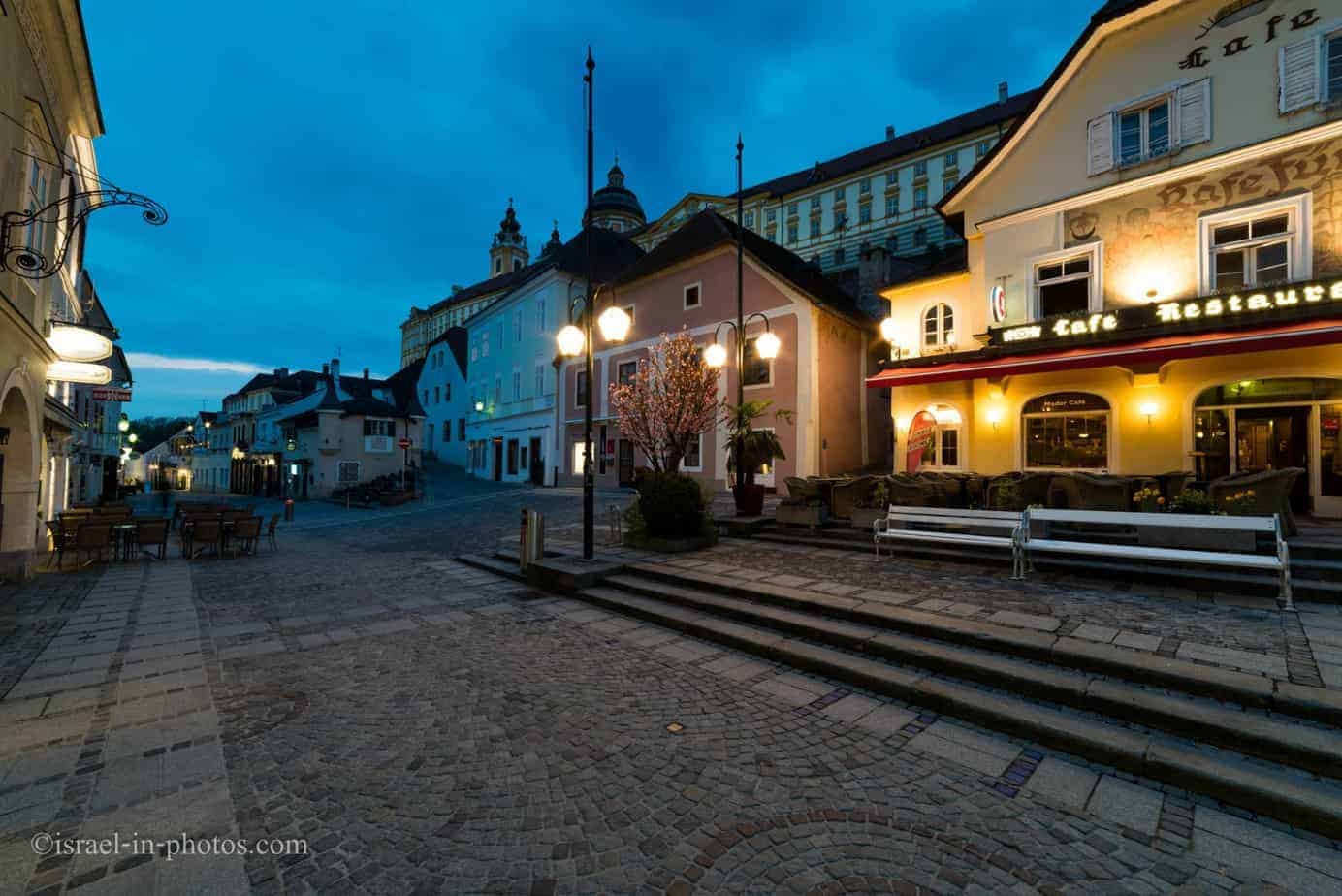 The food was quite good, and it was a nice ending to our first day in Austria.
A general tip about opening hours especially in small towns: stores usually open at 8 am and close at 17-18pm. Restaurants open up in the morning or closer to lunch. Then close for siesta (from 14/15 till 17) and reopens for dinner till 20. Thus, if you to a small town after 20:00, there is a high chance that you won't find anything to eat.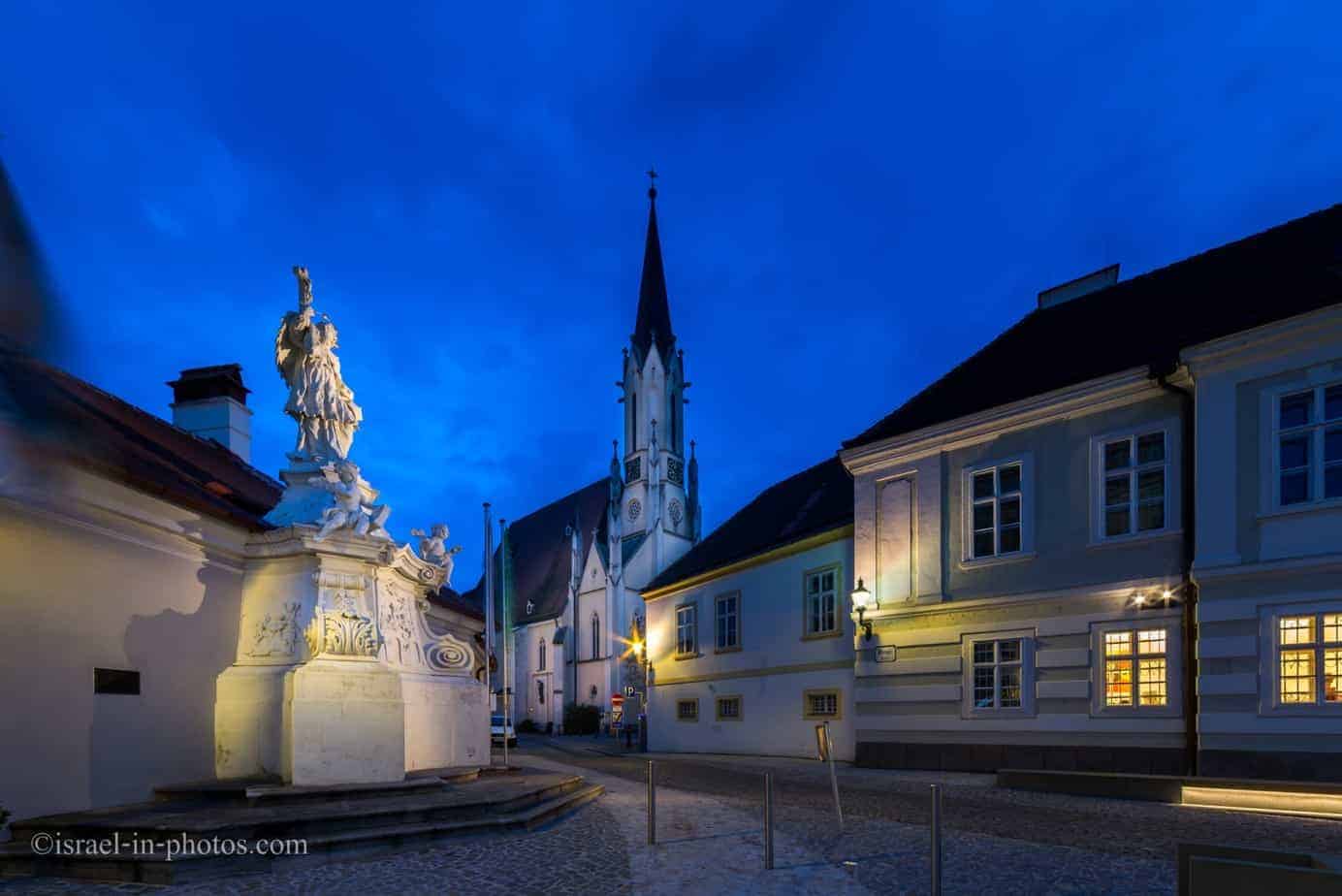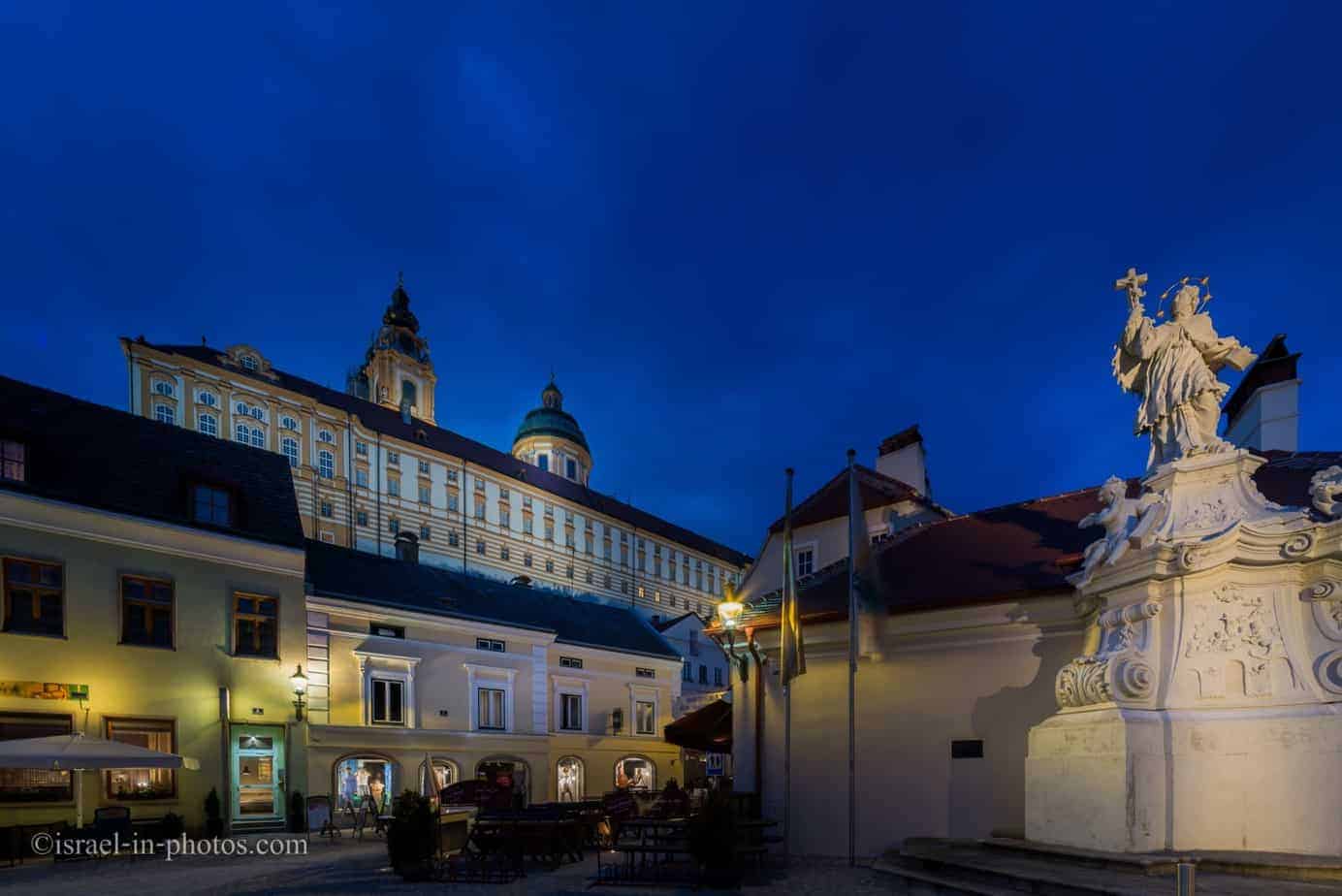 View from our room: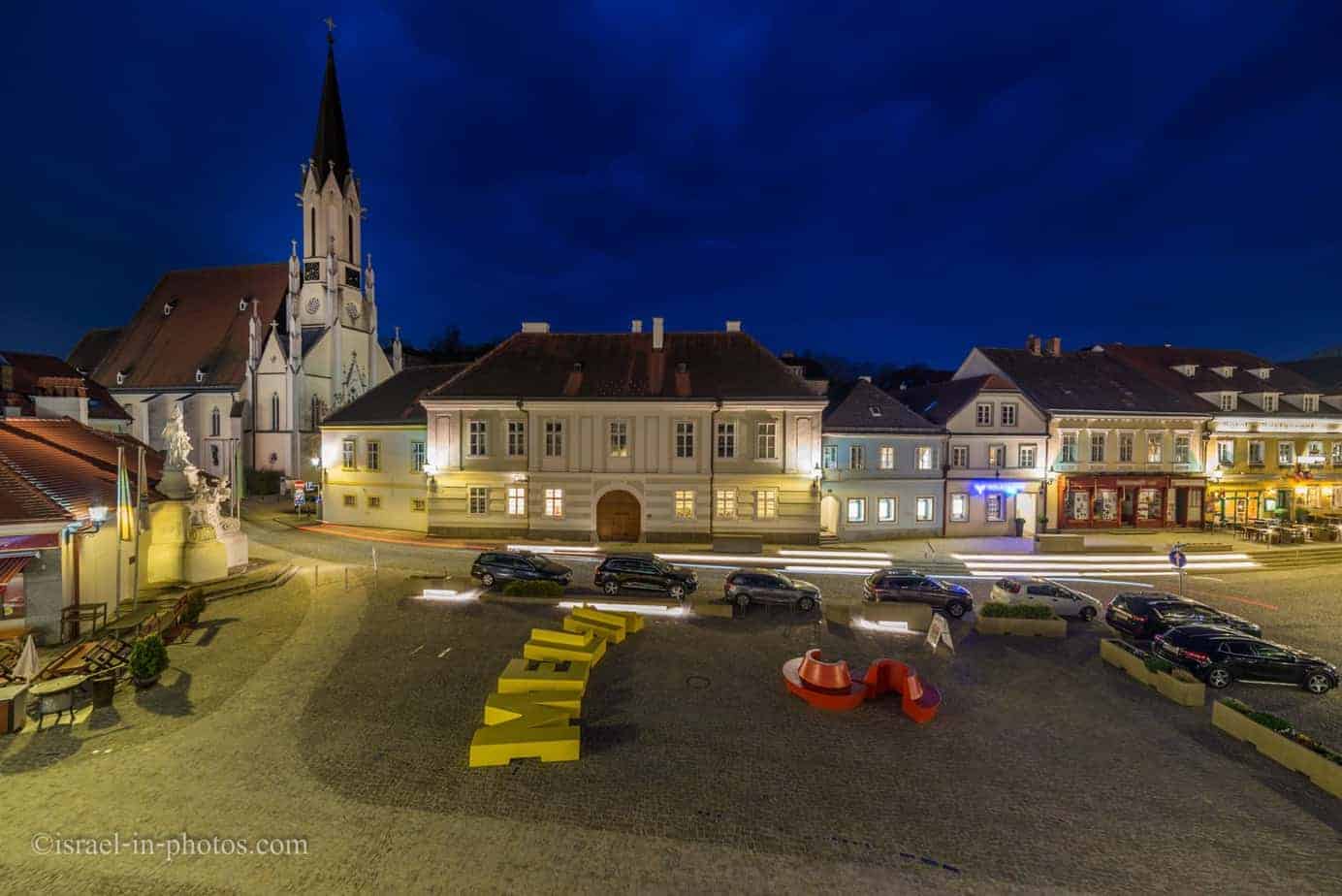 Melk Abbey or Stift Melk
The following day, after breakfast, we started climbing to Stift Melk (official site).

Actually, the road up was neither long nor hard. It took us about 15 minutes to walk there (we left the car at the hotel's parking).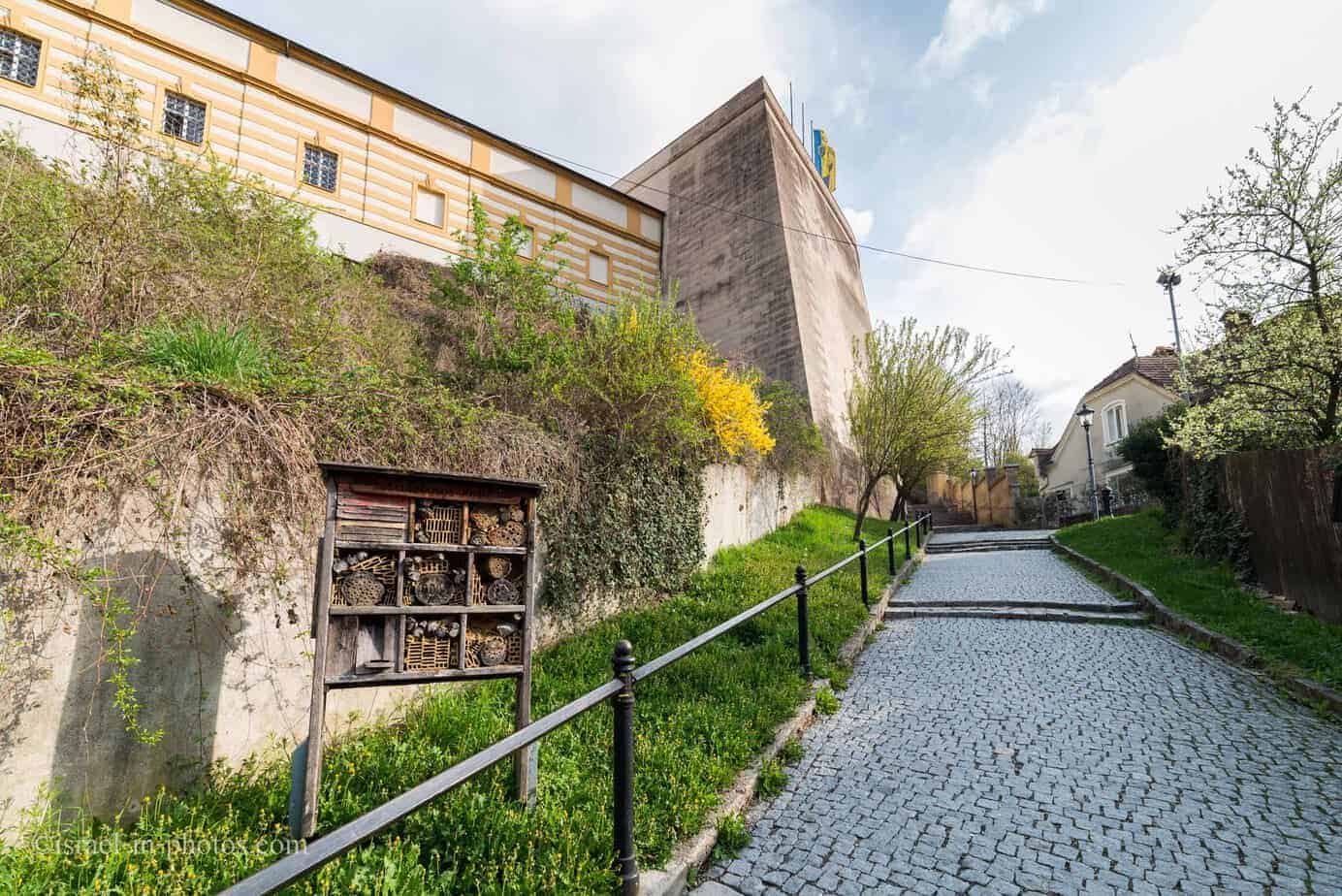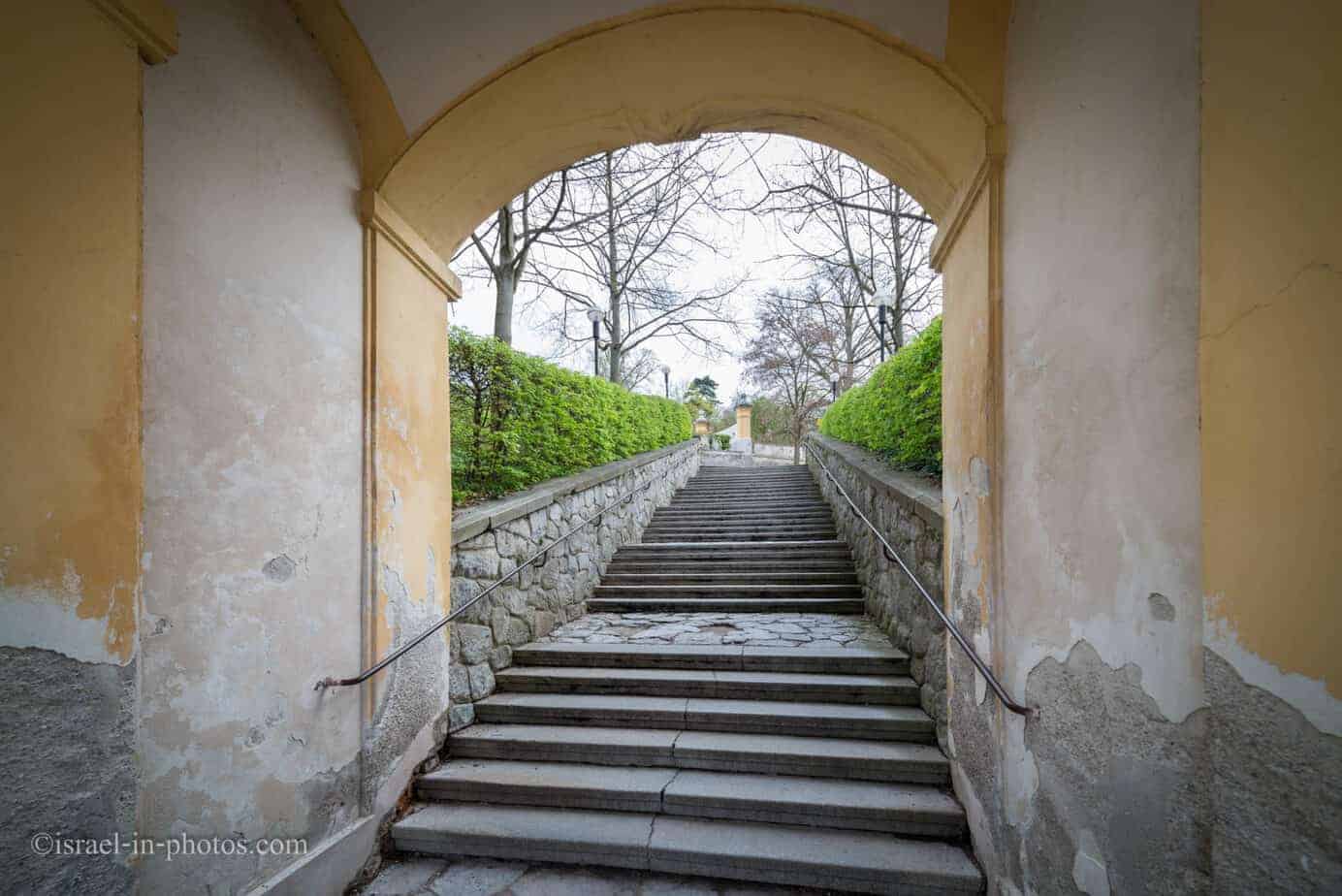 In 2000, UNESCO decided to add Melk Abbey to the cultural and natural heritage list.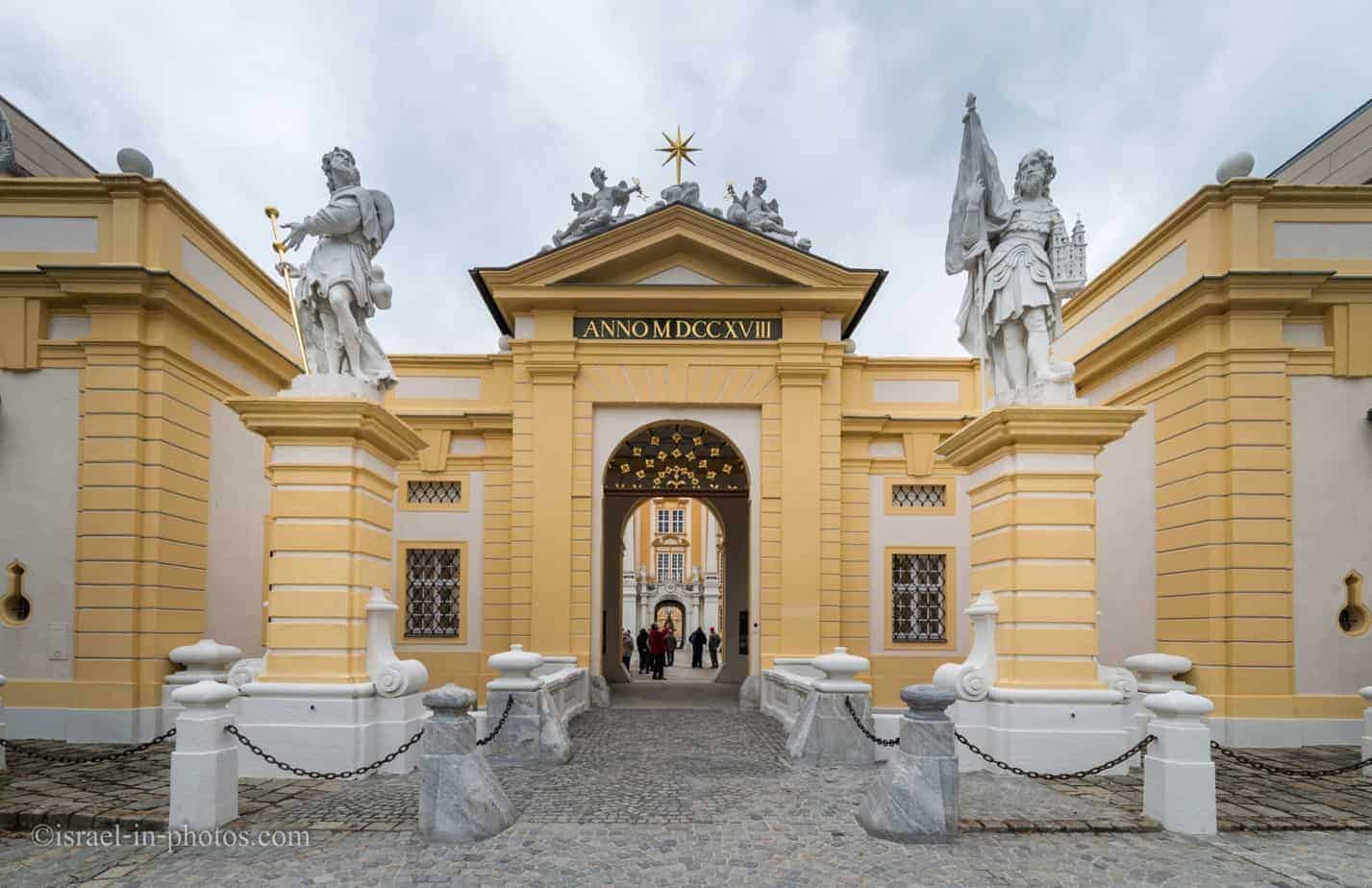 We arrived quite early and the first guided tour was only in 11. Thus we decided not to wait and went by ourselves.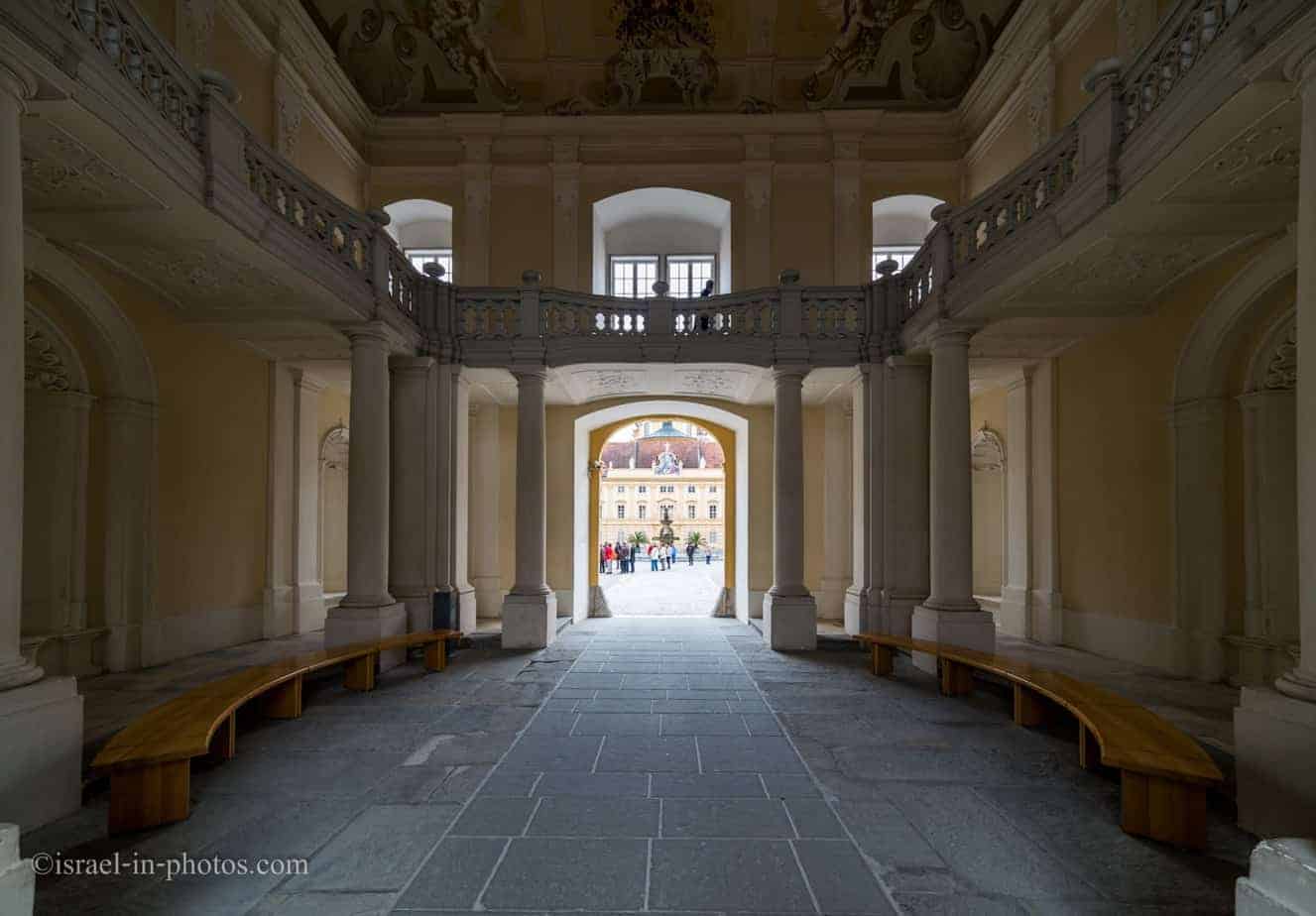 You need to pass several courtyards till you get to the museum.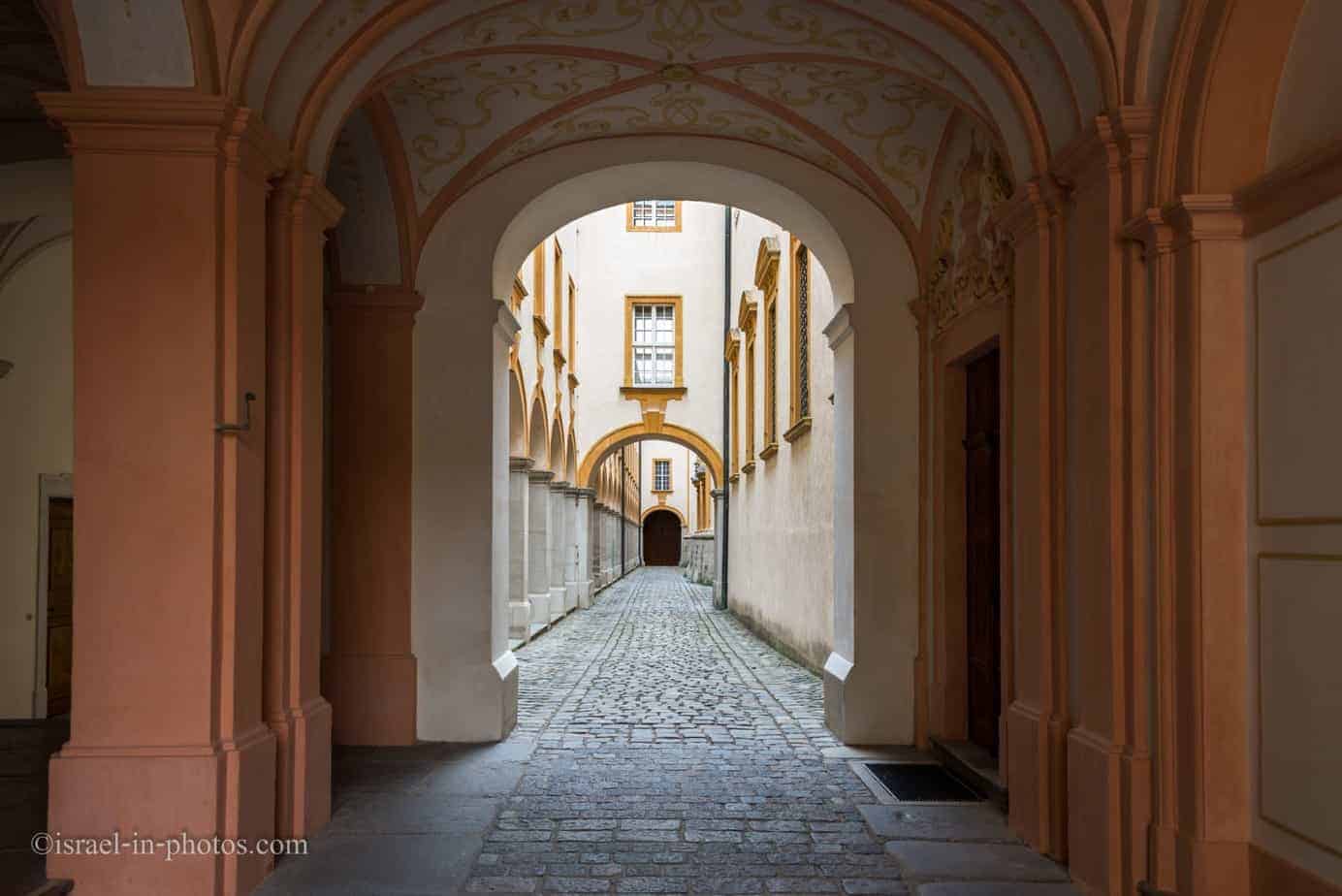 At the entrance to the museum: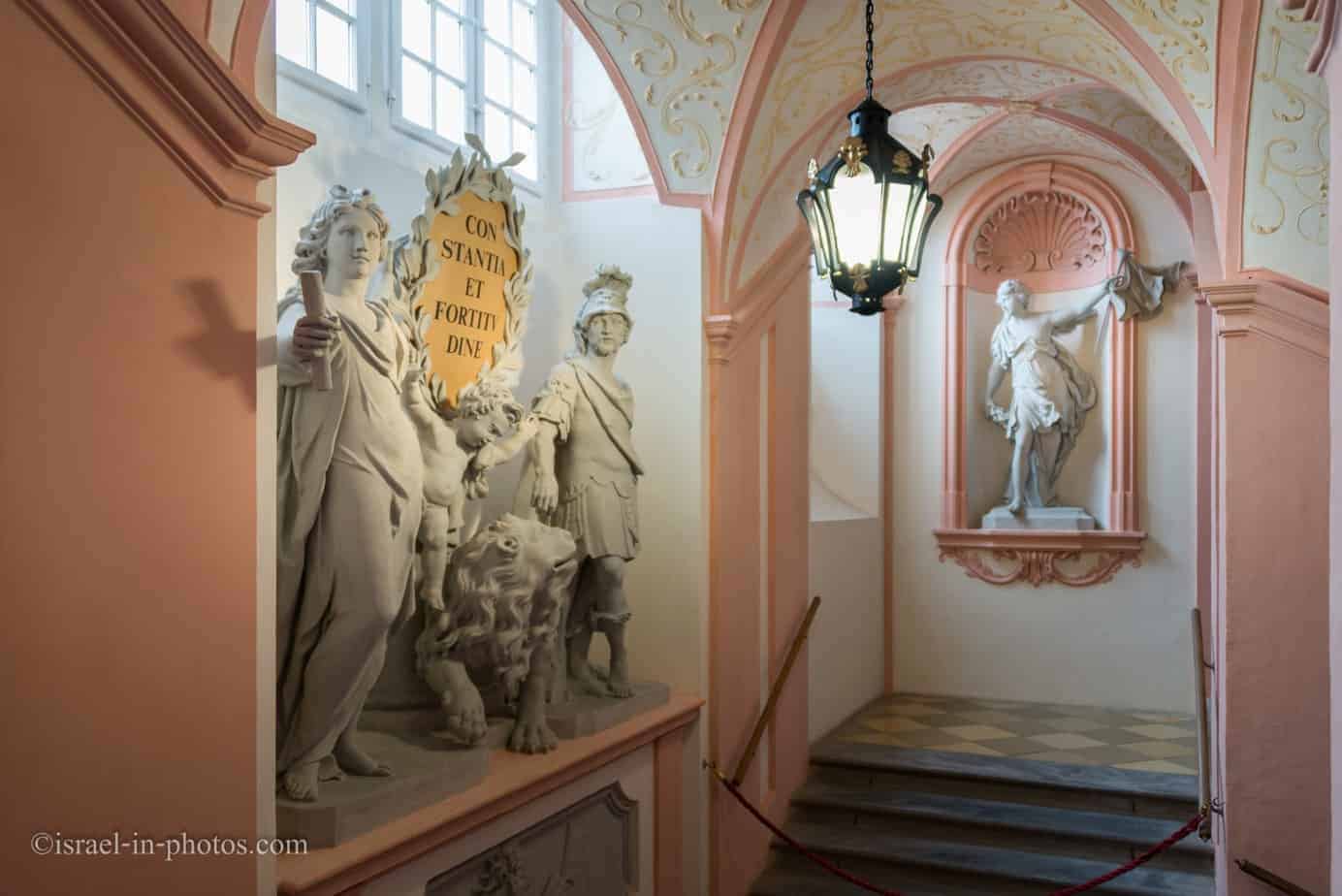 Unfortunately, photography is not allowed anywhere inside. Beside the museum, there is a beautiful church and a beautiful library. But do not worry, keep following and in several days, we will visit Admont Abbey. Its library is not worse than this one and photography is allowed there (at additional cost).
View from the back balconies: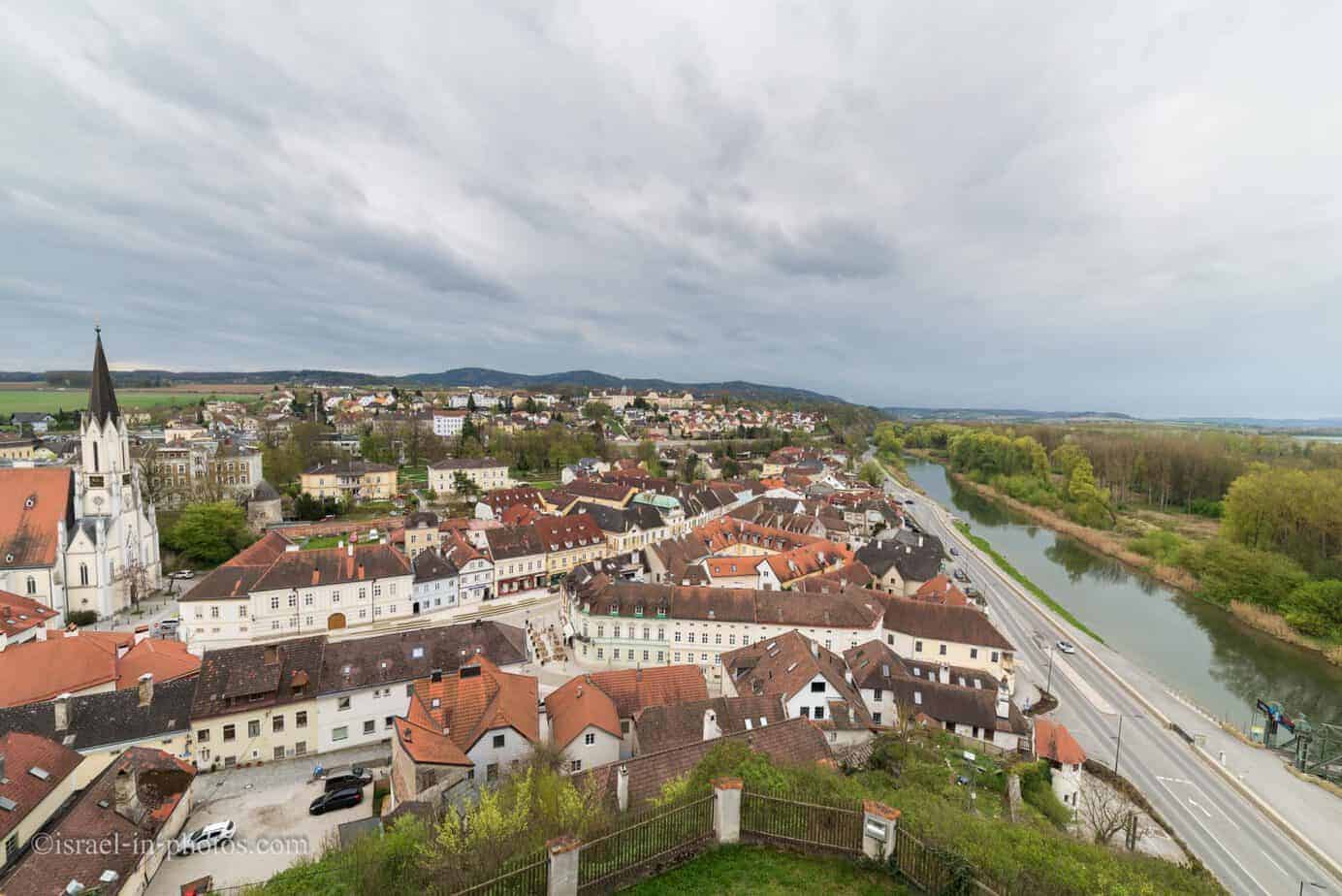 On the balconies, and straight in front of us is the church.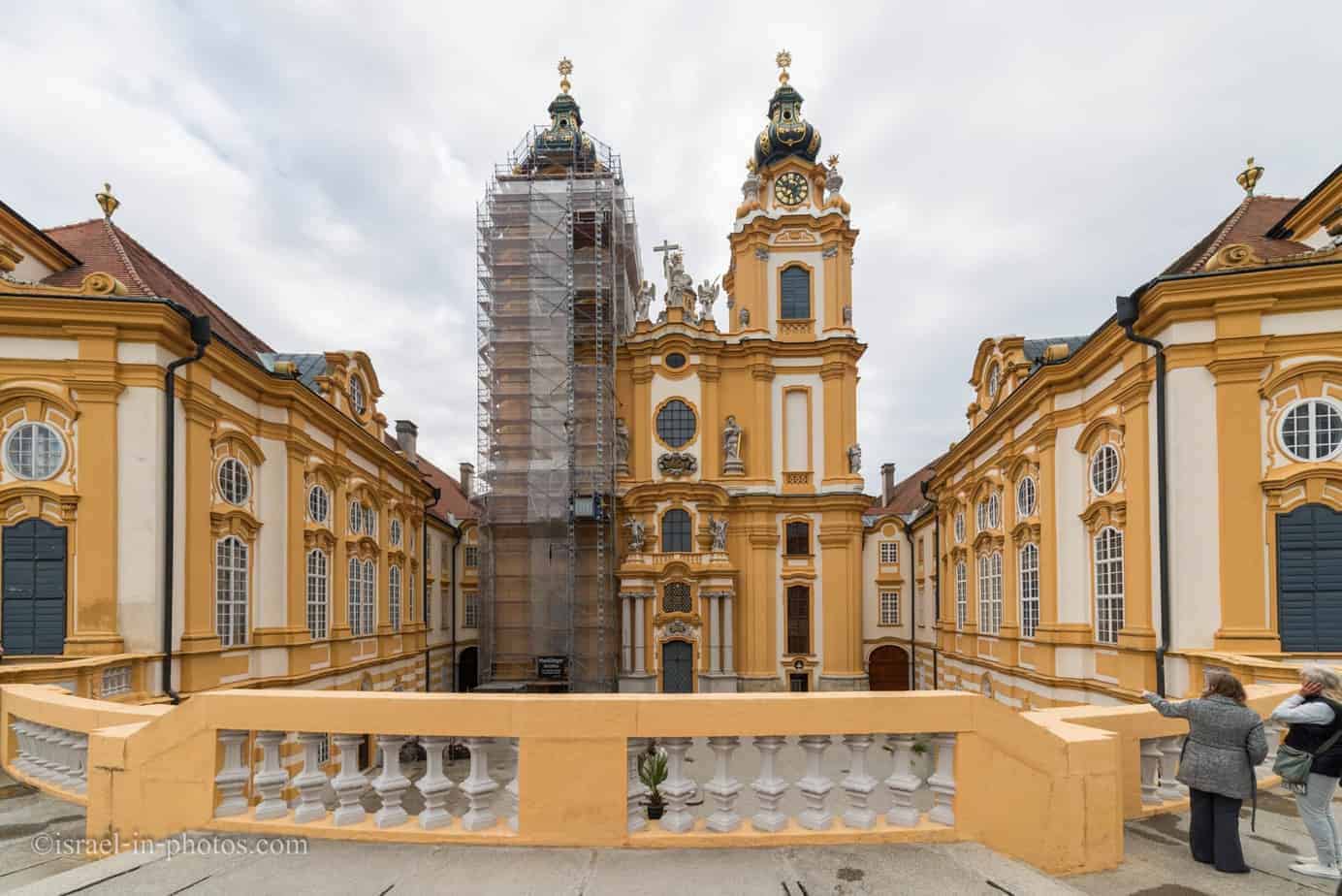 Another view of the city: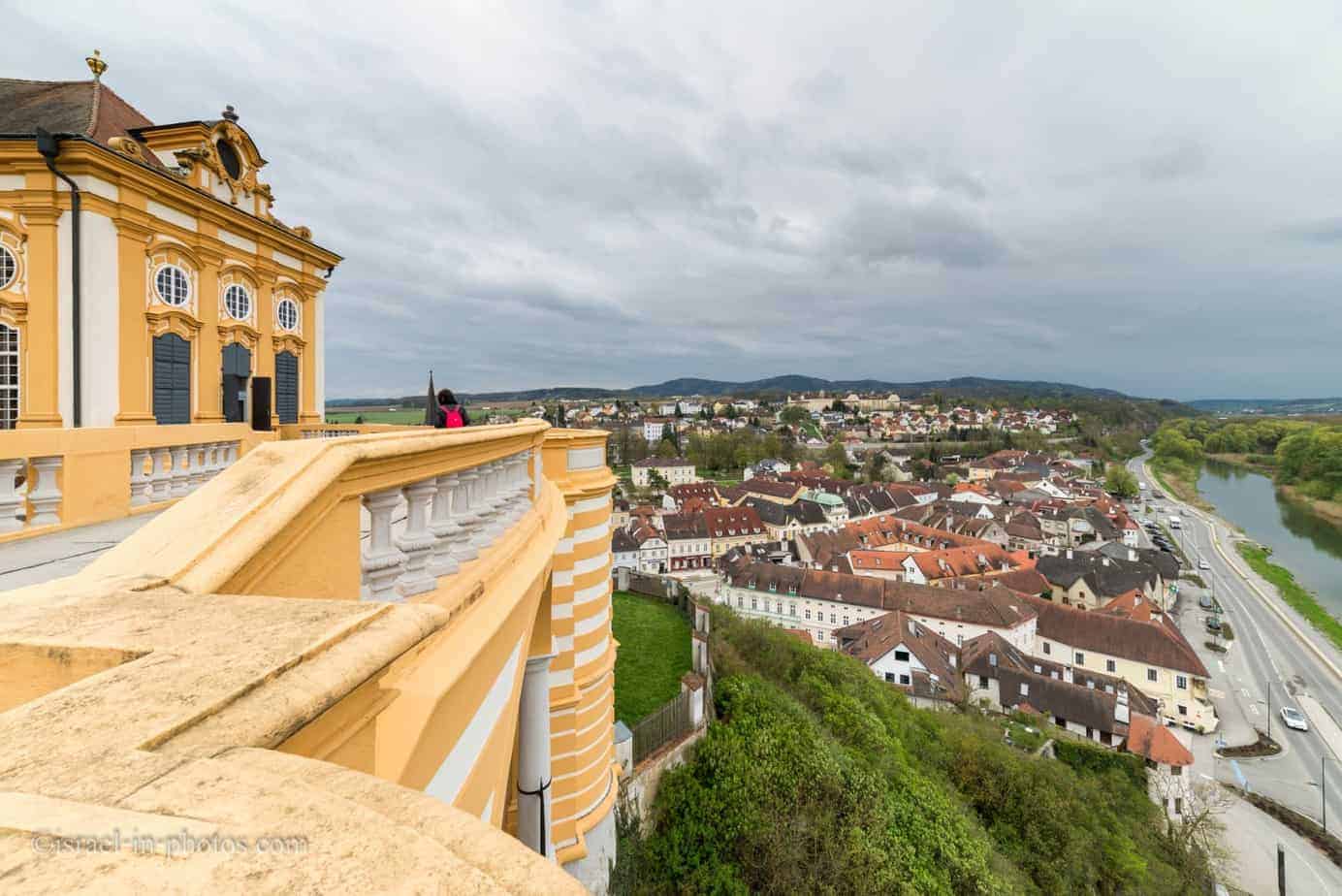 It took us around two hours to make the inner route. I read that Melk Abbey has beautiful gardens, but we have not seen an entrance. When I asked the staff, it turned out that the gardens were still closed. I can understand that Grossglockner High Alpine Road will be closed in April. There might still be snow and ice on the road. But, why should the gardens be closed on a sunny April day? I guess they open all nature-related attractions in May for simplicity.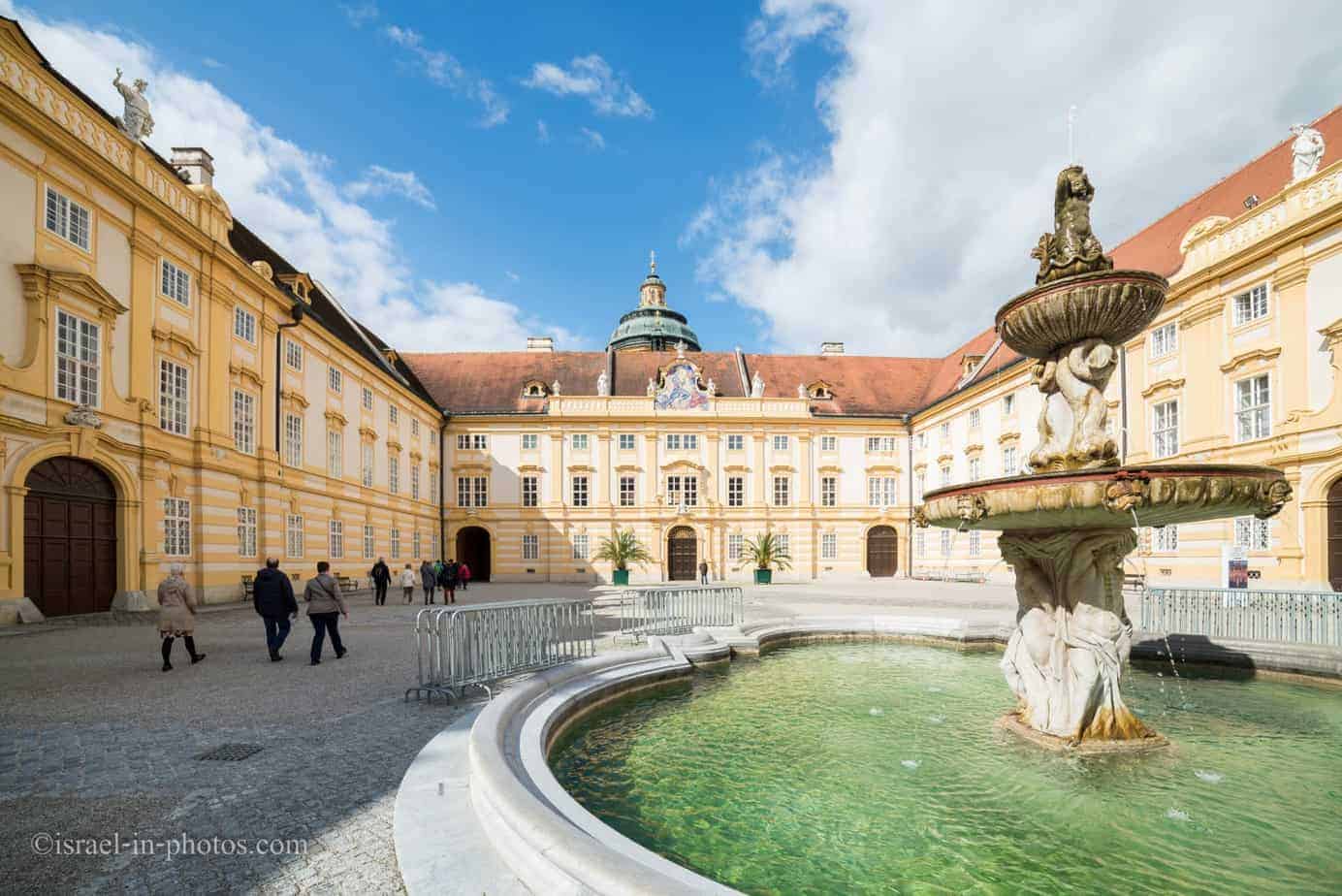 Thus we started our descent back to the city.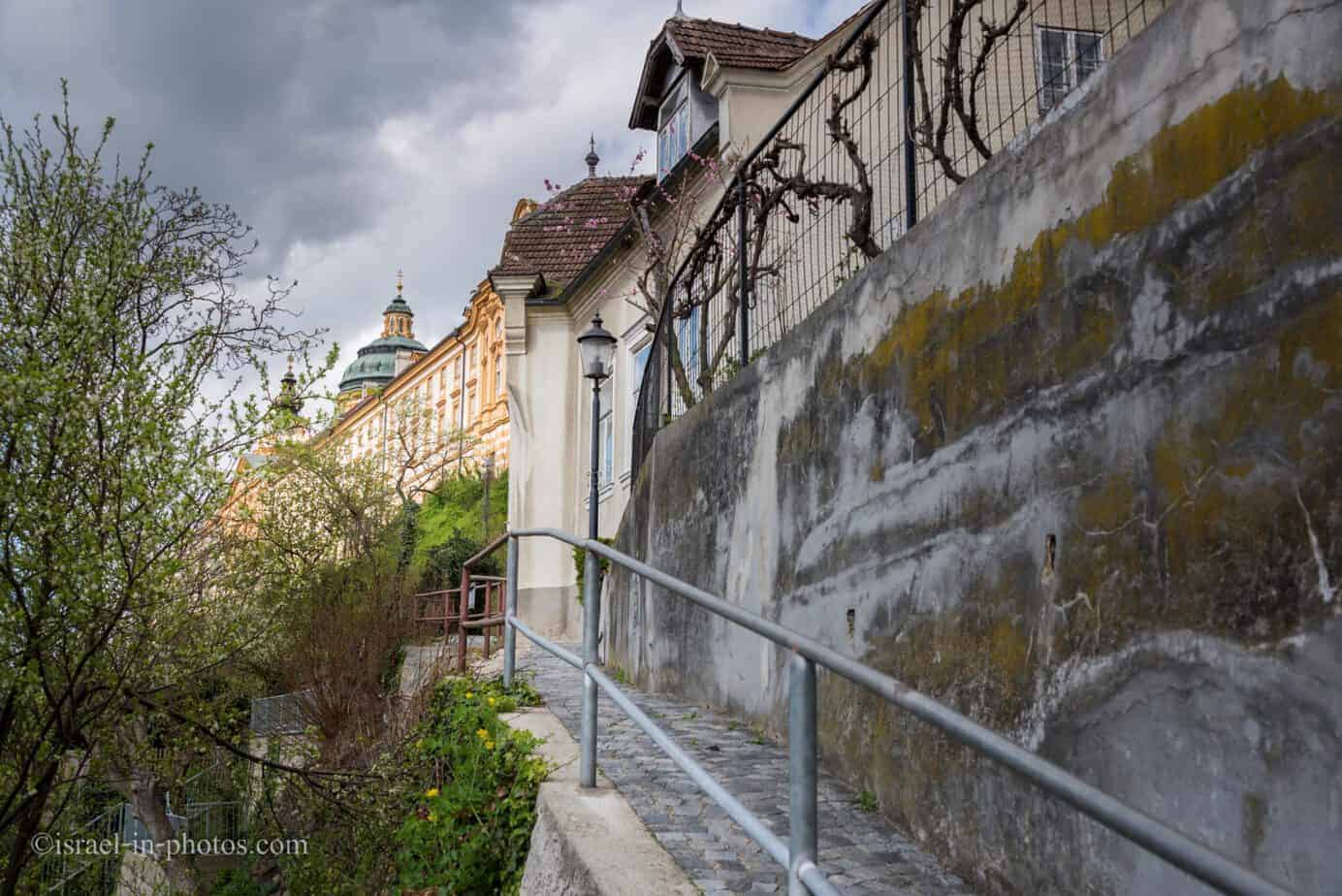 While visiting Austria I created a series of Cinemagraphs, and these were my first two: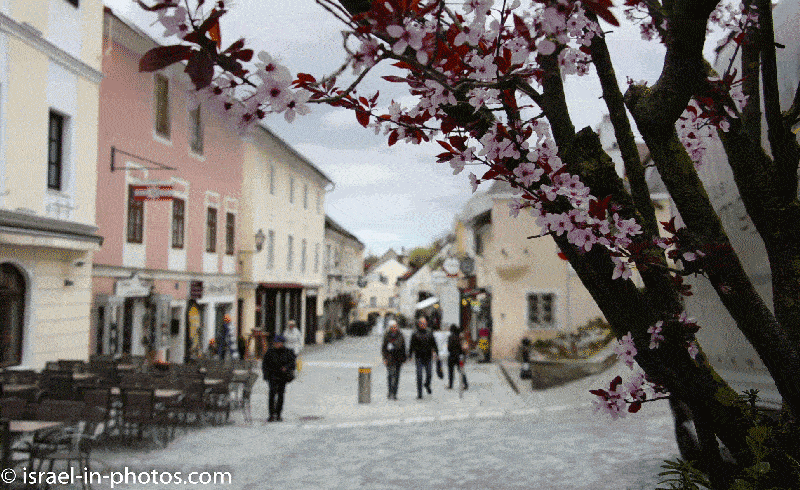 To find out more check out Cinemagraphs – Photos with Motion from Austria.
Note: all posts from the trip to Austria can be found at 11 Days in Austria.
That's all for today, and I'll see you in future travels!
Stay Tuned! 
 
Additional Resources
Here are several resources that I created to help travelers:
And if you have any questions then check out Useful Information For Tourists To Israel.
 
Did not find what you were looking for? Leave a comment below, and I will do my best to answer your questions.