The vintage market on Givon Square in Tel Aviv offers antiquities and second-hand items.
Map
The vintage market is on Givon Square in Tel Aviv. You can enter it from several directions, for instance, between HaArba'a Street 10 and 12.
Directions for drivers: Link to Waze and Link to Google Maps
Directions for public transport: Link to Moovit
Interactive map of the area:
Offers:
Hotels, hostels, and apartments in this area:
Parking
If I reach by car (Azrieli train station is within short walking distance), I usually prefer parking at Azrieli Center (due to its closeness to Ayalon highway). You can also park at TLV Fashion Mall or beneath Givon Square (Arania Osvaldo Street 32).
Opening Hours
Friday: 07:00 – 16:00.
Notes:
Though the market is open till 16:00, some sellers will start packing and leaving at 14:00.
During rainy weather, fewer stalls will be available.
Entrance Fee
Free.
Contact Information
Social media: Facebook page
Email: nanprops@gmail.com
Opening a Booth
If you want to open a booth, call 03-5223633 from 7:00 to 15:00. You can also try the following email: bar-tzvi_yedida@mail.tel-aviv.gov.il
At the Market
The vintage market is quite small, and it has two areas. In the area to the east, you can find stalls with vintage and second-hand clothes. Here are several photos: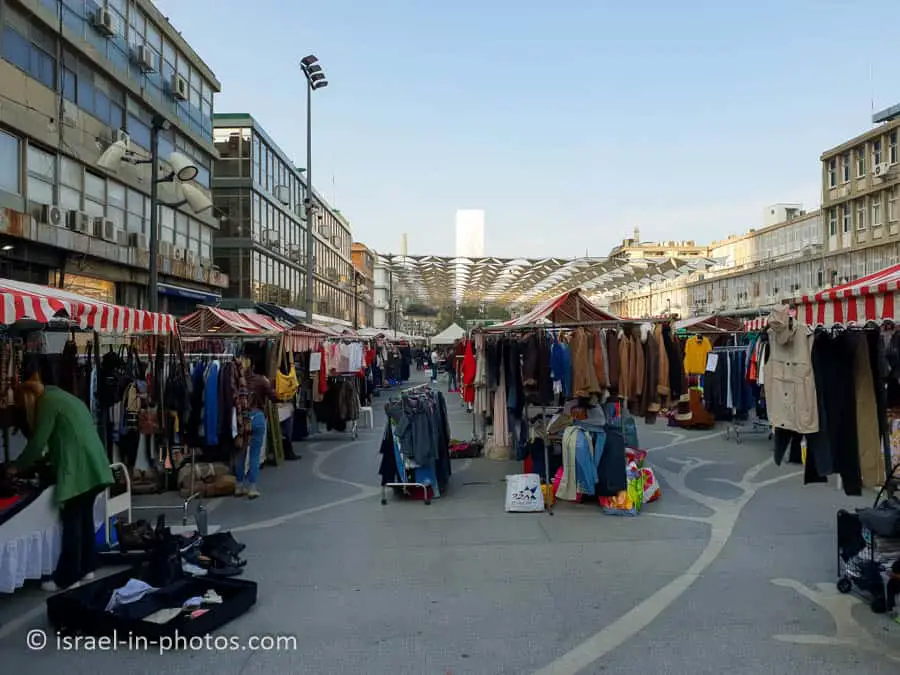 And to the west (just behind the clothes booths), you can find kiosks with antiquities. In the antiquities stalls, you can find old coins and bills, cameras, and other household items. Here are several photos of various items at the market: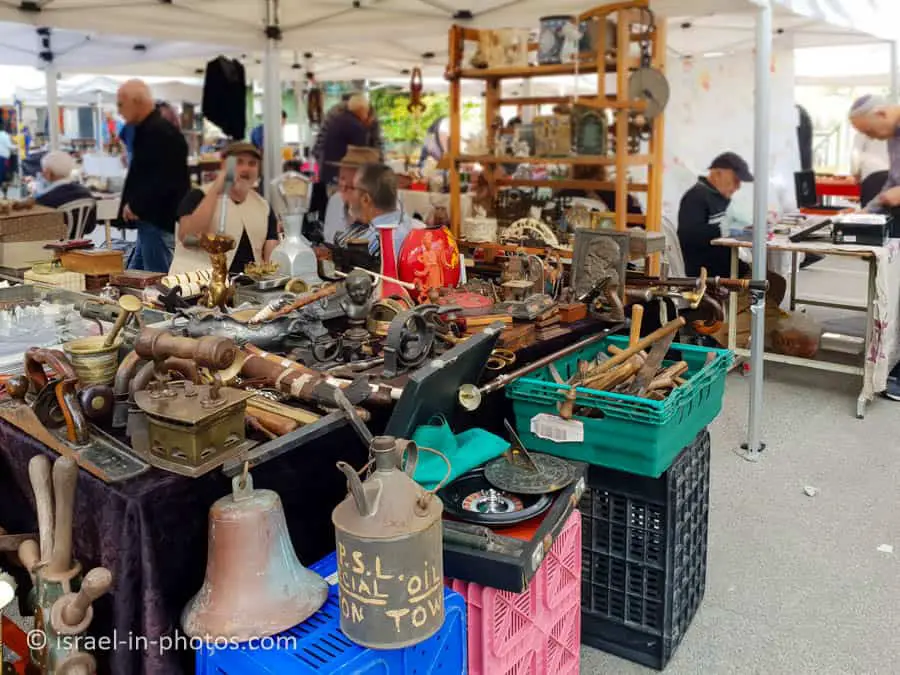 As mentioned, the vintage market is located on Givon square. And beneath this square, there is a parking lot with restrooms.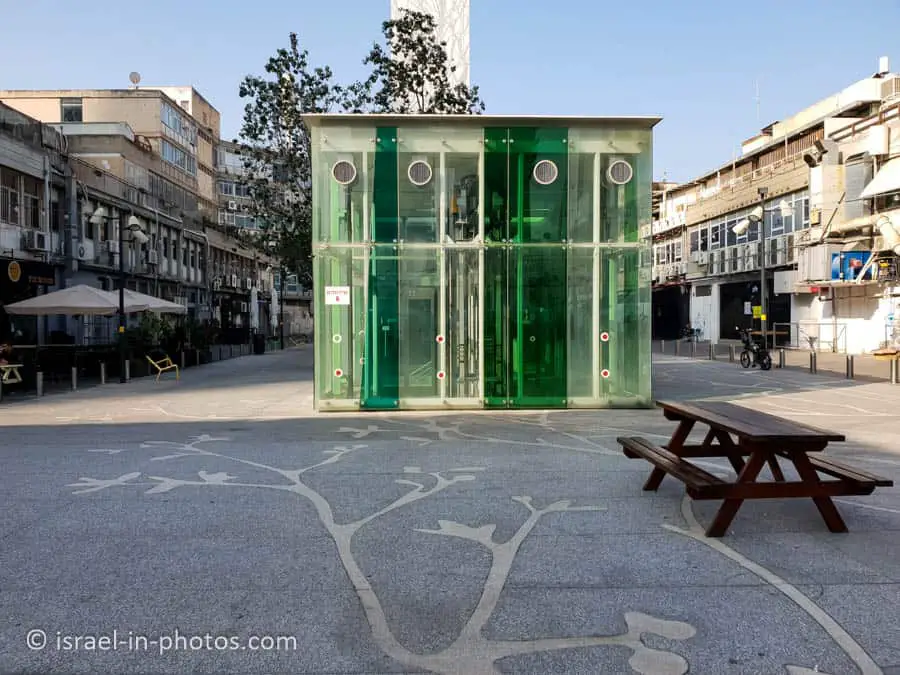 There are many restaurants, cafes, and other stores on Givon square and the surrounding streets. Hence, you can easily find a place to eat.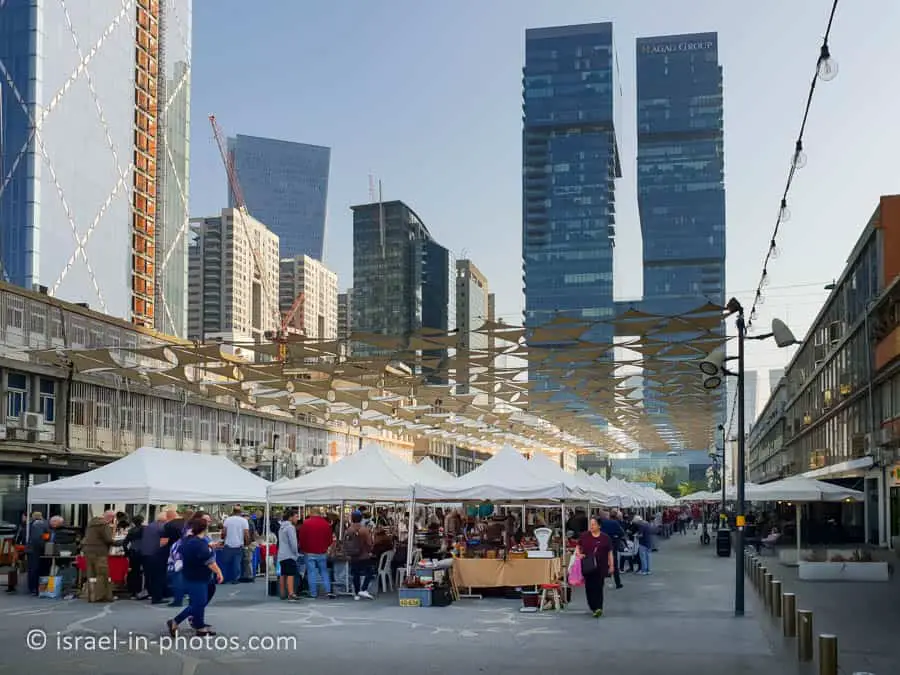 Moreover, there are many points of interest nearby. I already mentioned Azrieli Center and TLV Fashion Mall. Sarona Market is also located nearby (about a five-minute walk). Here is the alley leading to TLV Fashion Mall (which is only 20 meters away).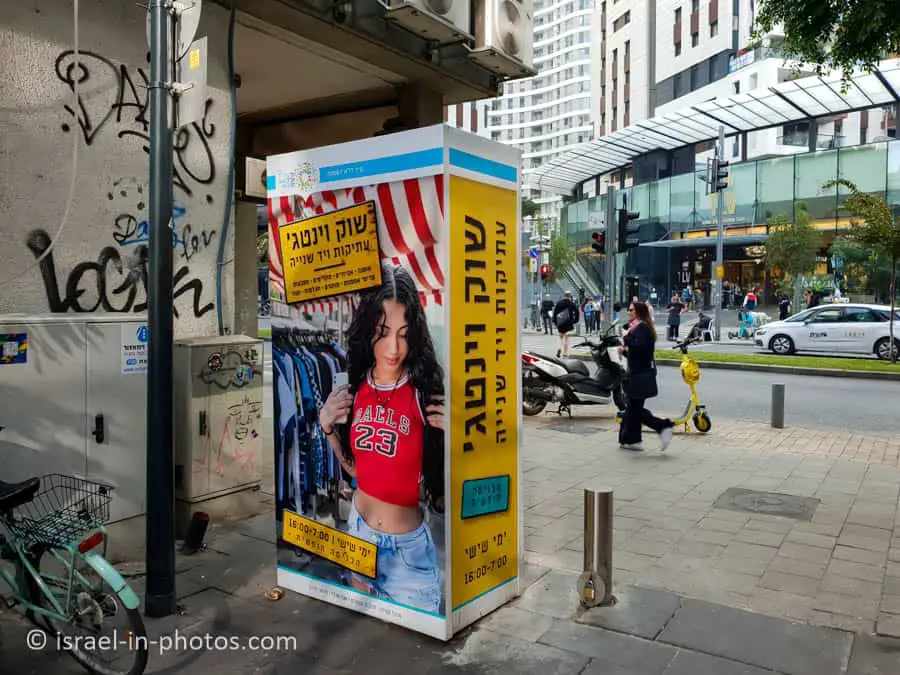 Other Antiquities and Vintage Markets
If you love this type of market, you will also enjoy Jaffa Flea Market, The Flea Market and Merchant Fair in Haifa, and the antiquities market on Davidka Square in Jerusalem (on Thursday afternoons).
Summary
The vintage market on Givon square is a lovely place. But since it is rather small (our typical visit is usually about an hour), I suggest combining a visit with other nearby points of interest that I mentioned above. Alternatively, you can browse the interactive map at the top of this page.
Have you visited the vintage market? Tell us about your experience in the comments below.
That's all for today, and I'll see you in future travels!
Stay Tuned!
Additional Resources
Here are several resources that I created to help travelers:
And if you have any questions then check out
Useful Information For Tourists To Israel
.  
Did not find what you were looking for? Leave a comment below, and I will do my best to answer your questions.