This post is the result of a long weekend trip (3 days) to Eilat. Hopefully, it will give you ideas on where to go and how to plan your trip. Also, we made this trip during the winter. Thus we could hike during the whole day, but did not swim in the Red Sea.
Note: recently I wrote a newer post on the same subject. Check out Visiting Eilat During The Winter.
One point regarding worth mentioning before getting on the trip is: we were traveling with a baby, this laid certain restrictions. For example, it was planned so that most driving would be made during my daughter's morning and afternoon sleeping hours.
Map of the area:

There are several routes to Eilat from the central part of Israel. Road #40 is probably slower one, but it's more beautiful since it passes through Mitzpe Ramon. Thus we chose it.
Mitzpe Ramon

Whenever we visit Mitzpe Ramon we like to walk along the Makhtesh Ramon trail (passes next to Makhtesh Ramon Visitors Center). Sunsets are especially beautiful there.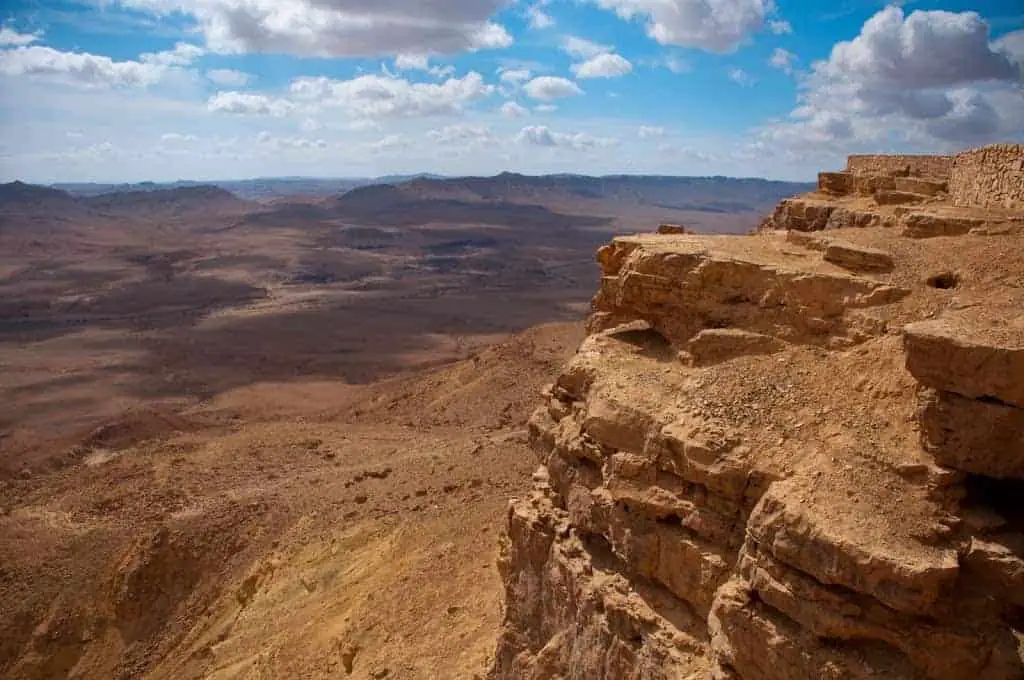 Here you can find a full post about Makhtesh Ramon.
Hai-Bar Yotvata Nature Reserve
Our next stop, which is much closer to the Eilat, was Hai-Bar Yotvata (official site):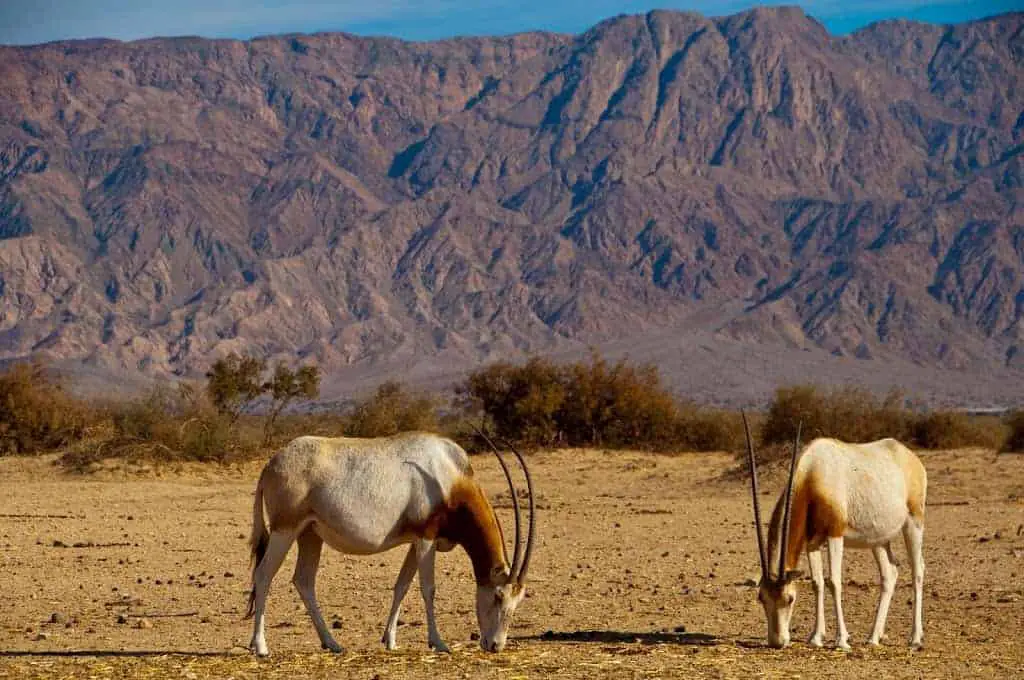 Hai-Bar Yotvata, located in the southern Arava Valley north of Eilat was established to foster the breeding of animals mentioned in the Bible and other endangered desert animals. The reserve encompasses a variety of arid-land habitats including acacia groves, salt-flats and sand.
Hai-Bar Yotvata is divided into three main sections: a 12-square-kilometer open area where herds of desert herbivores live in conditions similar to the wild; a predator center with enclosures containing large predators, reptiles, and small desert animals; and a 'dark room' to view nocturnal animals when they are active.
Source: Official Site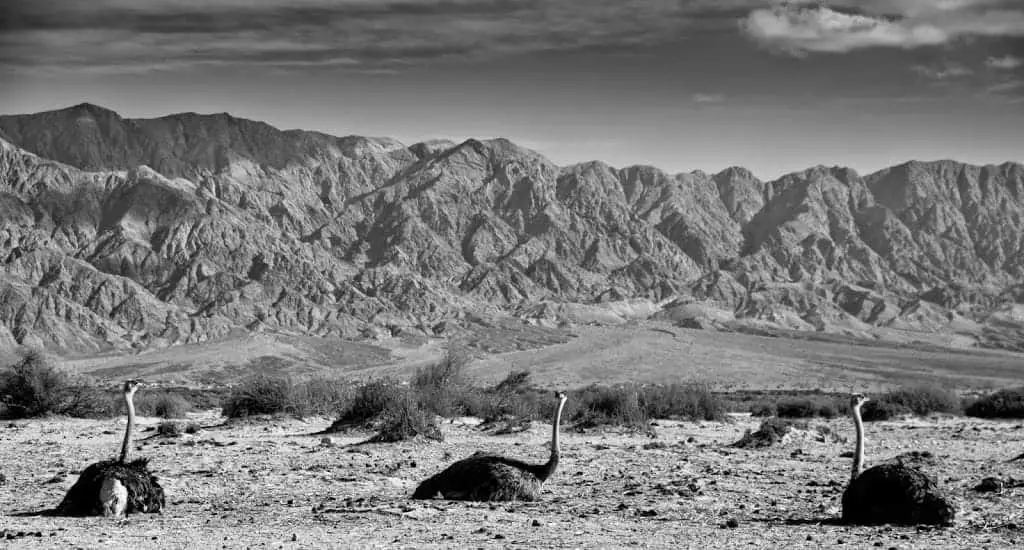 Though it is a Safari, if you compare it with Ramat Gan Safari then you will be disappointed.
Overall, I understand the importance of this place (breeding and reviving species), but as an attraction, well I was disappointed.
The variety of animals in the open is quite small. In the closed area, the number of species is a little bigger, but all animals are either behind thick (and usually not clean glass) or behind bars. So do not count on getting good photos. This is what I was able to get:

The whole visit to Hai-Bar Yotvata took around two hours, and we continued to Eilat.
The road plus two attractions on the way pretty much took the whole day. We had several hours in the evening, and we used them for a short walk on Eilat's promenade.
On our second day, we went to …

Underwater Observatory Marine Park
You have probably guessed, the photo above was taken at Underwater Observatory Marine Park.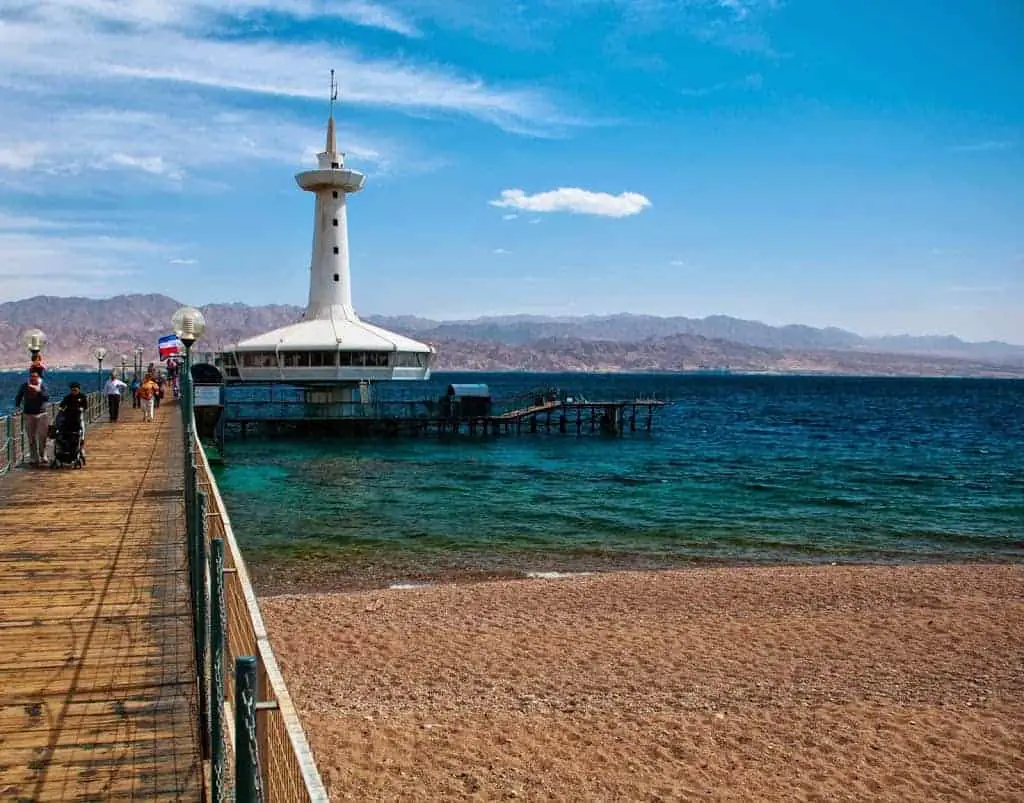 It is not that big, but it can take a half day to visit all its parts. It's fun, and most people enjoy it.
The lionfish (Pterois):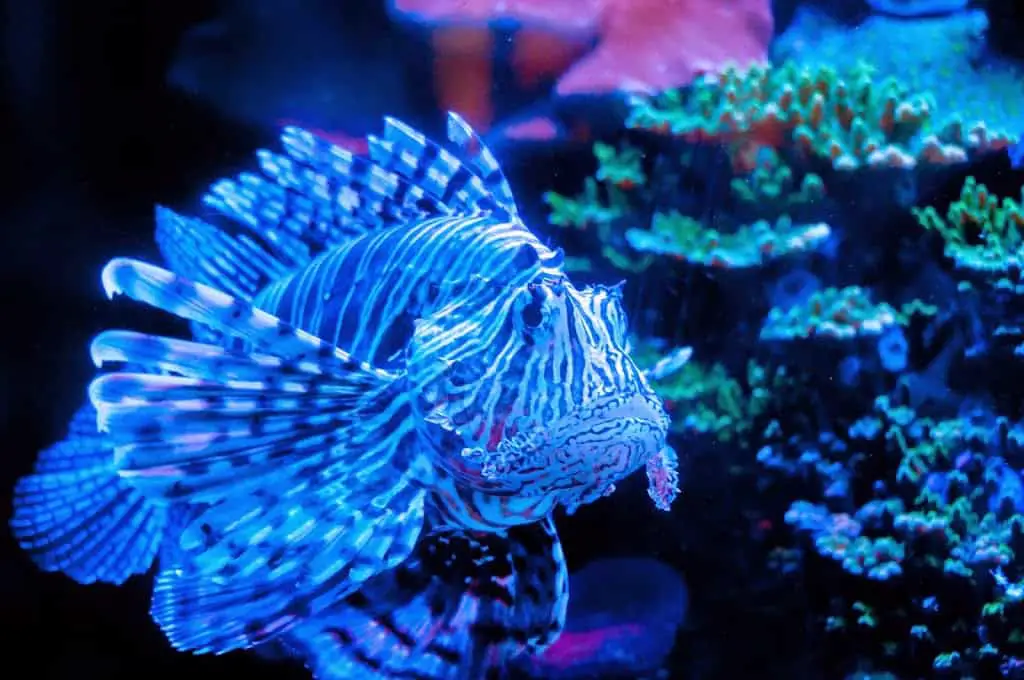 Here is the link to the full post about Underwater Observatory Marine Park.
Dolphin Reef
In the second part of this day, we went to Dolphin Reef.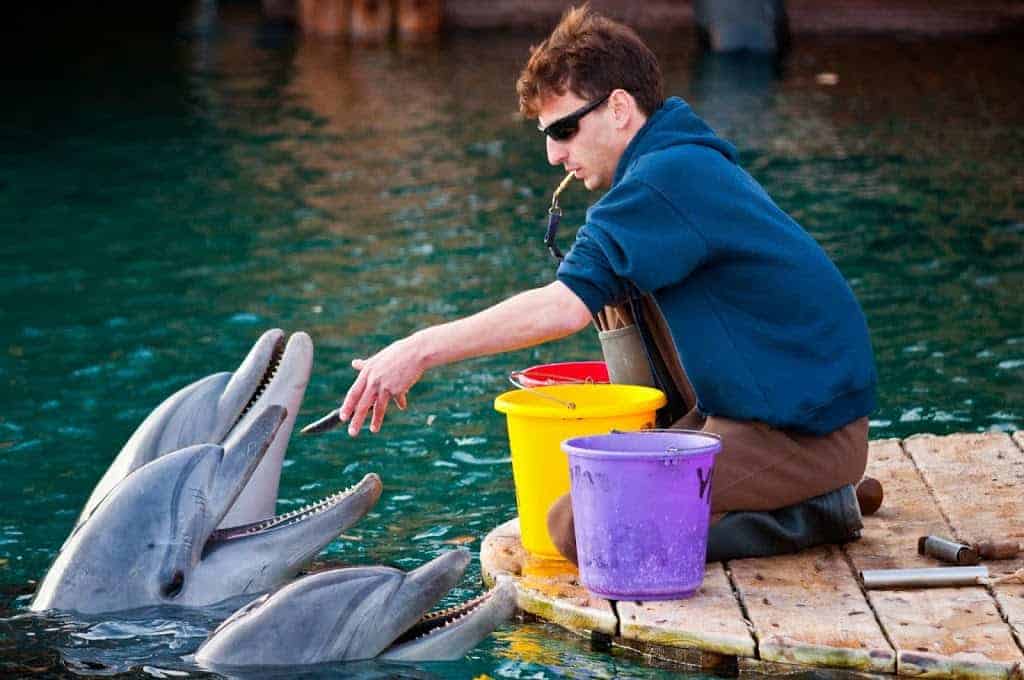 We did not visit the relaxing pools, we have just relaxed on the beach. Then, during dolphin feeding time instructors explained about this place, its purpose and fed the mammals.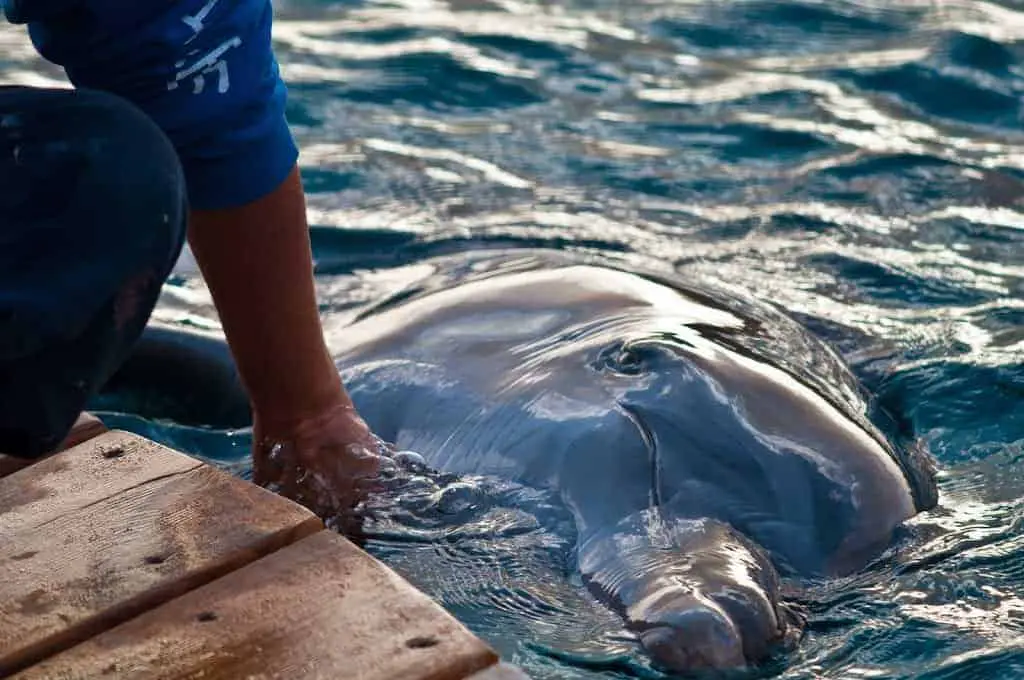 You will not see any stunts performed by dolphins. It is a sanctuary, and they aren't requested to do anything for food. At most, the dolphin will allow the instructor to pet himself.
There are also additional options, like diving with dolphins at additional cost, but it was quite pricey and we did not try it.

If you are in Eilat and love dolphins than I would suggest visiting this place.
You can find the full post about this site at Dolphin Reef.
Visiting both Underwater Observatory Marine Park and Dolphin Reef took us the whole day.
Park Timna
On our last day, on our way home, we stopped at Timna Park. Check out Timna Park post for additional info.
And that is it. By the time we finished our visit (car driving between POI had taken us about five hours), it was about 3 pm, and it was time to drive home.
Summary
In this three day getaway to Eilat, we did not visit all existing attractions, but we probably covered the most popular ones. And I would recommend all of them, except Hai-Bar Yotvata. It is also worth mentioning that from the time I wrote this post some attractions were upgraded. For example, Sharks World section was improved at Underwater Observatory Marine Park.
What is your favorite attraction in Eilat area? Tell us in the comments below.
That's all for today, and I'll see you in future travels!
Stay Tuned!

Additional Resources
Here are several resources that I created to help travelers:
And if you have any questions then check out Useful Information For Tourists To Israel.

Did not find what you were looking for? Email me at
hi@israel-in-photos.com
, and I will do my best to answer your questions.