De Karina chocolatier (official website) is located at Ein Zivan. Besides the regular store and coffee shop, they also conduct workshops both for children and for adults.
Map of the area:

Note: if you plan to visit than you should keep in mind that they are closed on Saturdays (and work half a day on Friday).
The store from outside: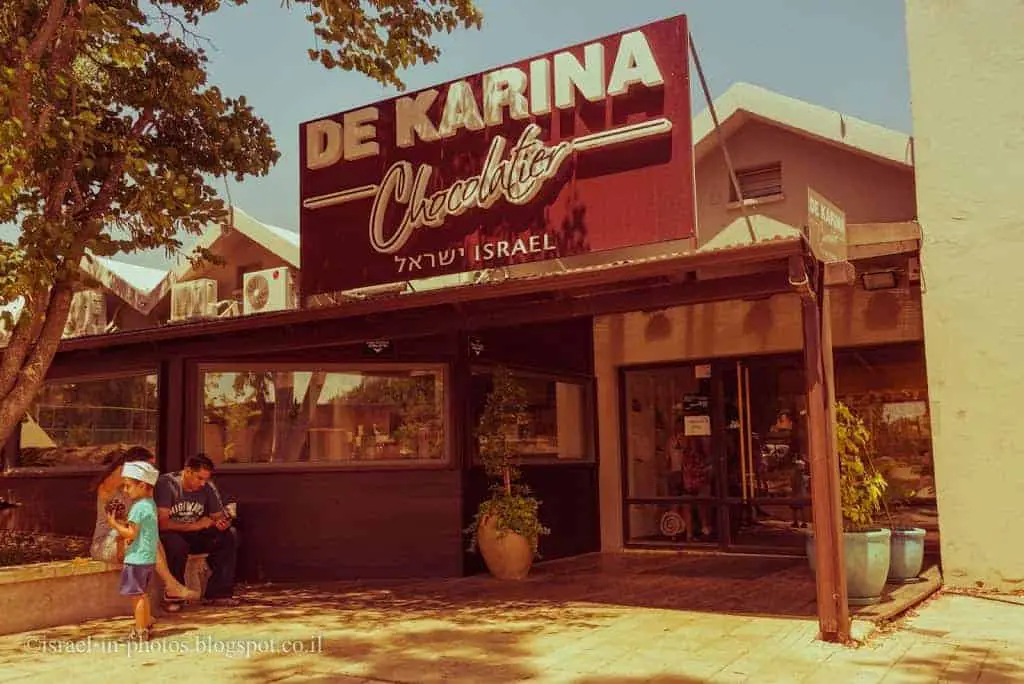 The sign at the entrance: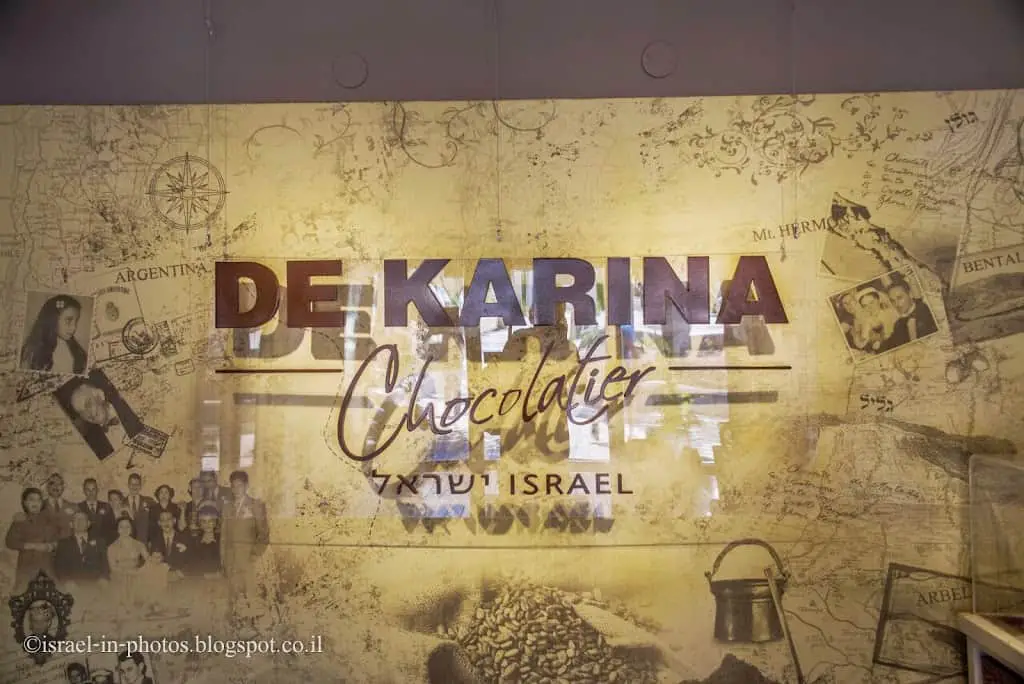 De Karina Chocolate Boutique Factory is situated in the pastoral scenery at the heart of the Golan Heights. The factory was established in 2006 by Karina and Gyora Chaplinski, an immigrant couple form Argentina, who came to realise their dream in the Land of Israel.

The chocolatier Karina Chaplinski, a third generation of an Argentine chocolatier family, immigrated to Israel with a vision to continue a family tradition of a hundred years of hand-made premium chocolate.

A little under a hundred years ago, after the First World War, Karina's father fled from Europe and came to Argentina, where he continued his profession and opened a small home-based factory, which developed and grew with the years.

Karina's father continued to develop the family business, till it blossomed into a factory that employed more than one hundred employees, but they never abandoned the handmade craftsmanship that grandfather had brought from Europe.

Since then, Karina's dream became De Karina, and innovative and creative company, which is valued as one of the best boutique chocolate manufacturers in Israel.
Source: official website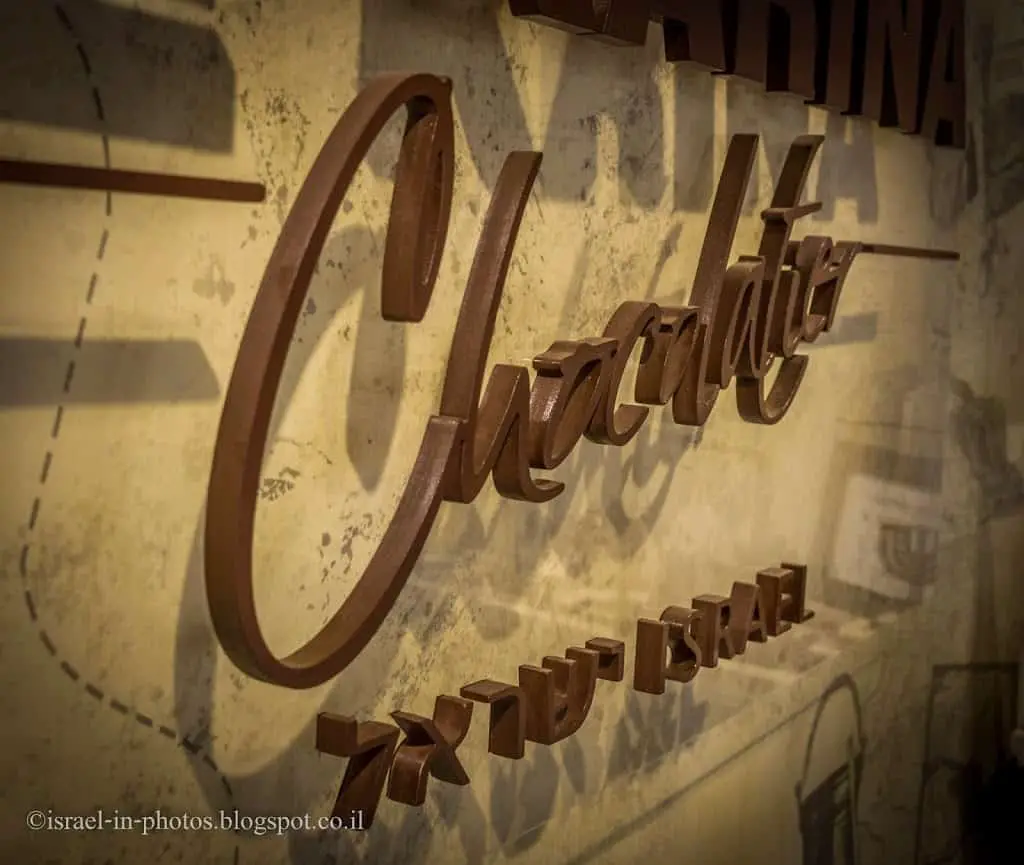 As mentioned above, De Karina is a small factory and all chocolate is hand made.
View of the store: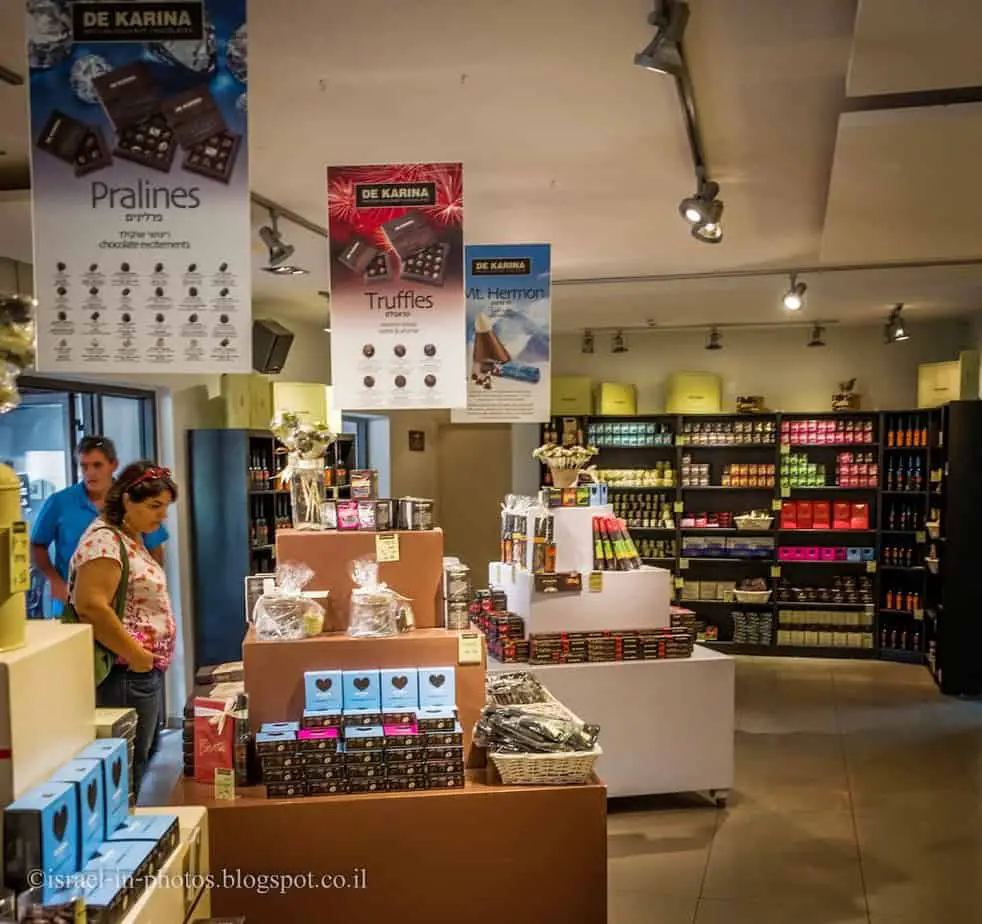 There is also display of works from previous workshops. And here are some of them: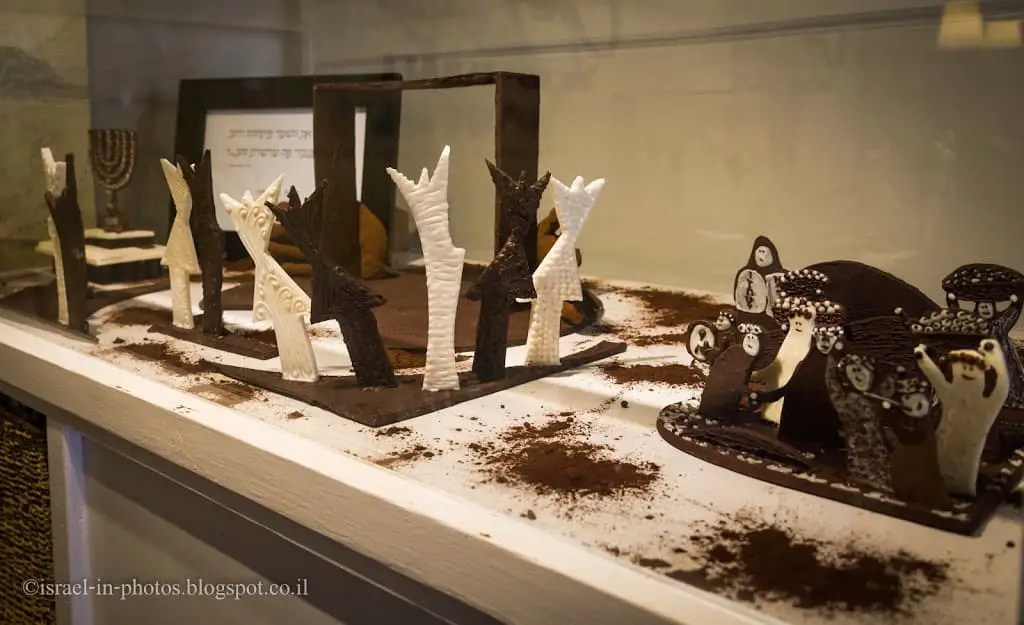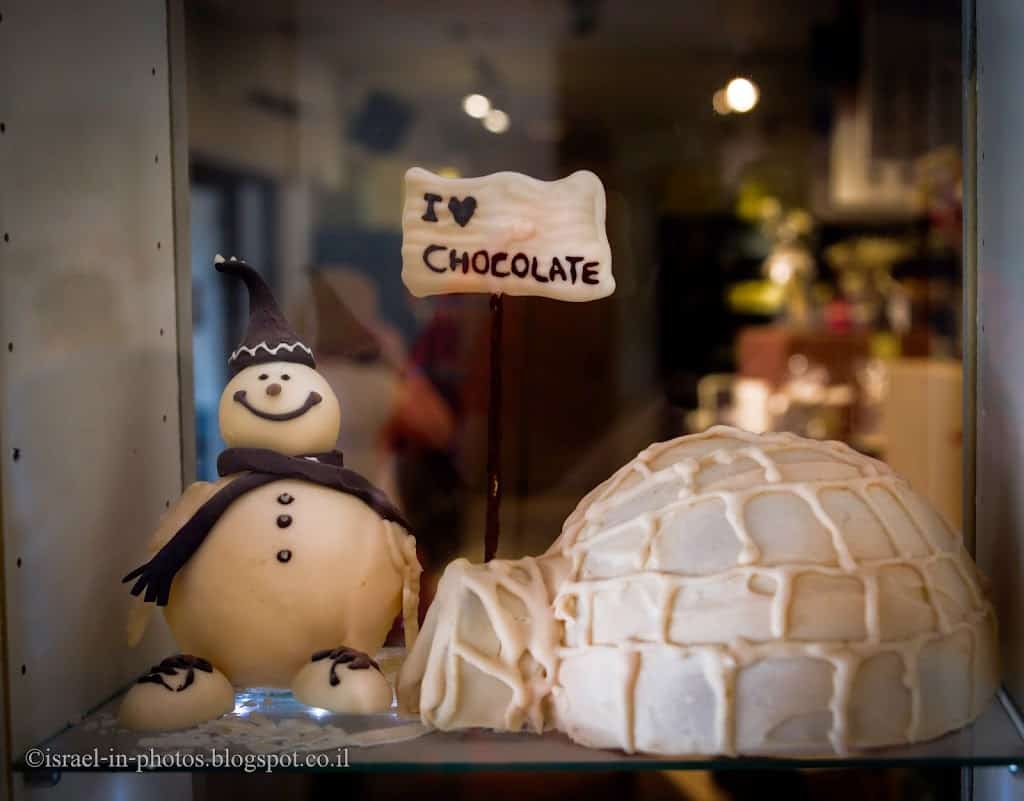 This view of various handmade chocolates arises my appetite. Which makes my visits to the fridge more frequent 🙁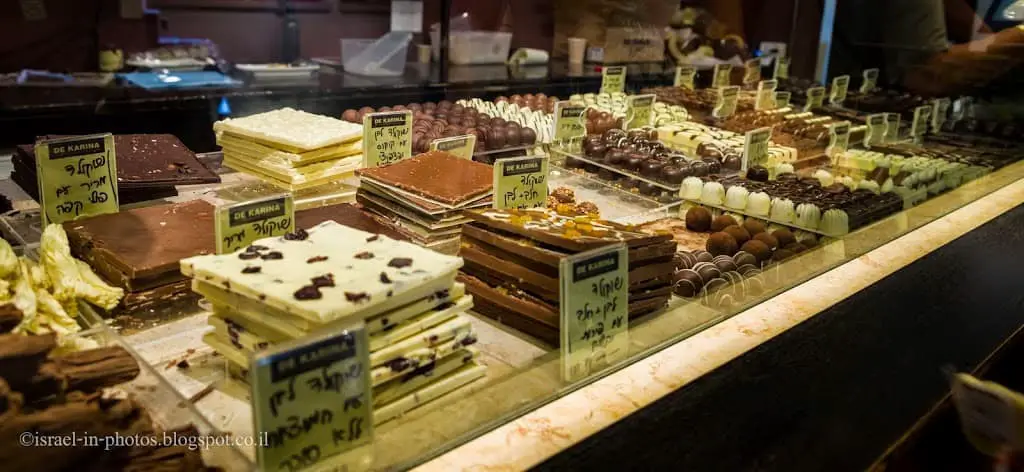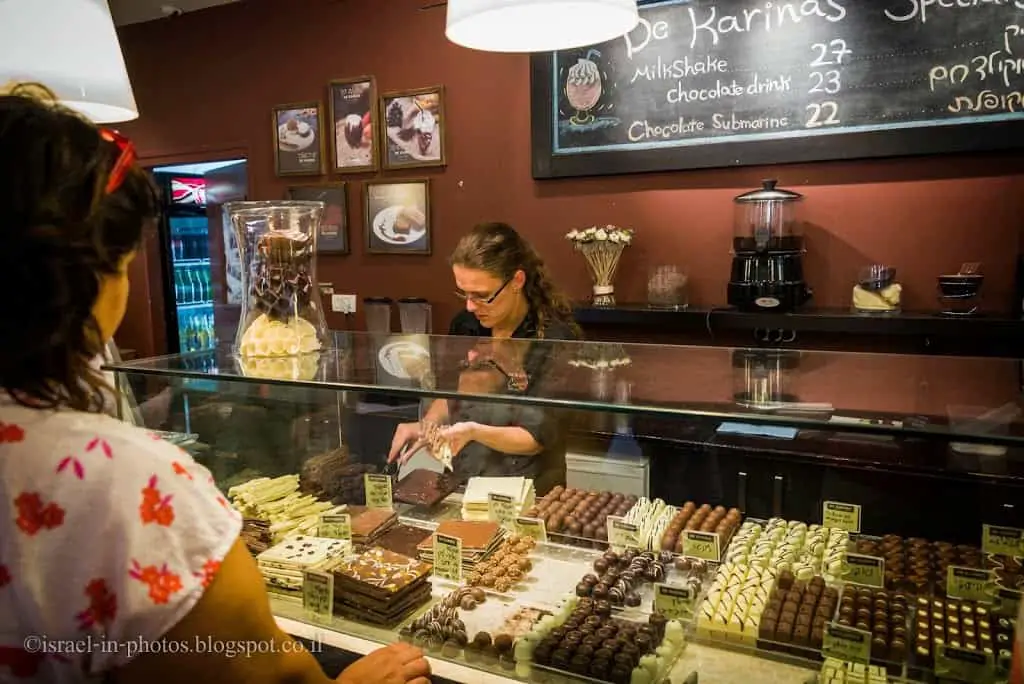 If you want to participate in one of the workshops you should schedule in advance (phone numbers appear on the official site).
I've tried several times, but they were fully packed.
The other day we were in the area so we made a stop at the factory shop. This is what we got: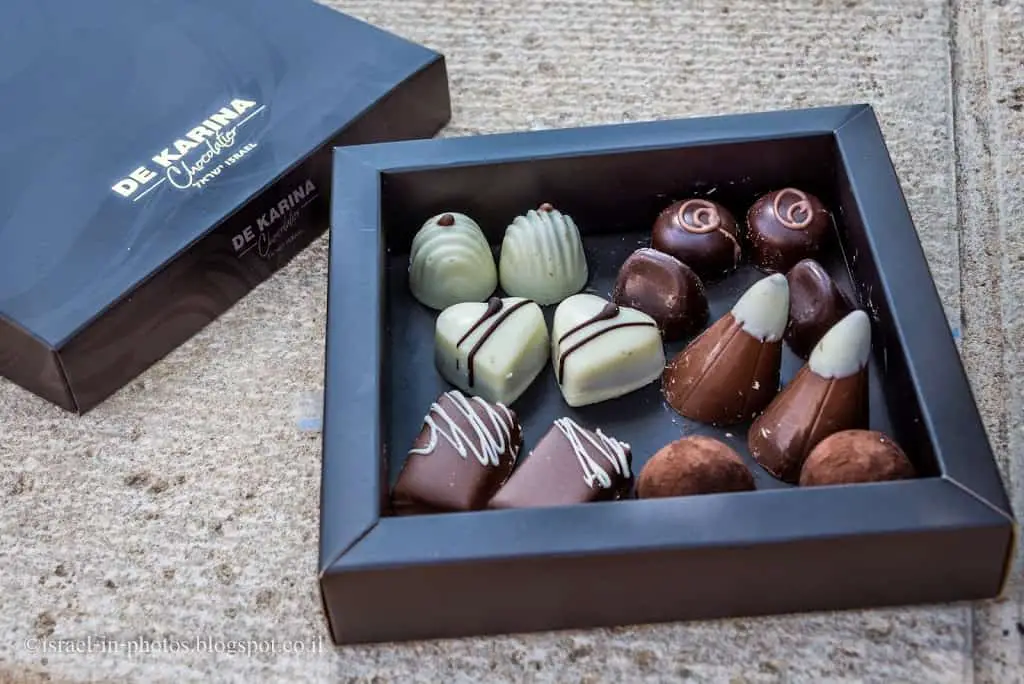 After 10 minutes the box was empty 🙂
The chocolate was good. But I guess if I prepared it, it would taste better (not because it would be actually better but because of the self bias).
If you only want to try their chocolate, you can buy it in various shops in Israel. But if you want to participate in one of their workshops, then you have to book places and drive to their factory at Ein Zivan.
I haven't participated in one the workshops yet, so I can't tell you how was it. But I saw that the average score of 50 reviews on TripAdvisor is 4/5.
That's all for today and I'll see you in future travels!
Stay Tuned!

Additional Resources
Here are several resources that I created to help travelers:
And if you have any questions then check out Useful Information For Tourists To Israel.

Did not find what you were looking for? Email me at
hi@israel-in-photos.com
, and I will do my best to answer your questions.