Introduction
Ariel Sharon Park stands on a waste dump. Wait, what? Park on a waste dump? Yes, let's start chronologically:
Hiriya is a former waste dump located southeast of Tel Aviv. It received waste and worked as a landfill in 1952 – 1999. Over time, the size of the mountain reached 450,000m² and height of 60m. It is visible as a flat-topped mountain on the intersection of highways #1 and #4.
Map of the area:

Later on, it was decided to make a park out of it. Yes, Ariel Sharon Park stands on a former waste dump. Here is what they say on the official site:
Ariel Sharon Park is one of the biggest environmental rehabilitation projects in the world. It is unique in that this plot of land, part of which was polluted and neglected for decades, has been turned into a flourishing urban park. Ariel Sharon Park is the green lung of the country's most densely populated urban region. The park is open to the general public and has a network of hiking trails and bicycle paths across open areas, along river banks, and through shady groves, as well as areas for leisure and recreation activities.
Visiting Ariel Sharon Park
We have decided to check it out, and on a Saturday morning, we drove there (the entrance is from highway #4 south). There is significant parking, and not far from it you can find this passage: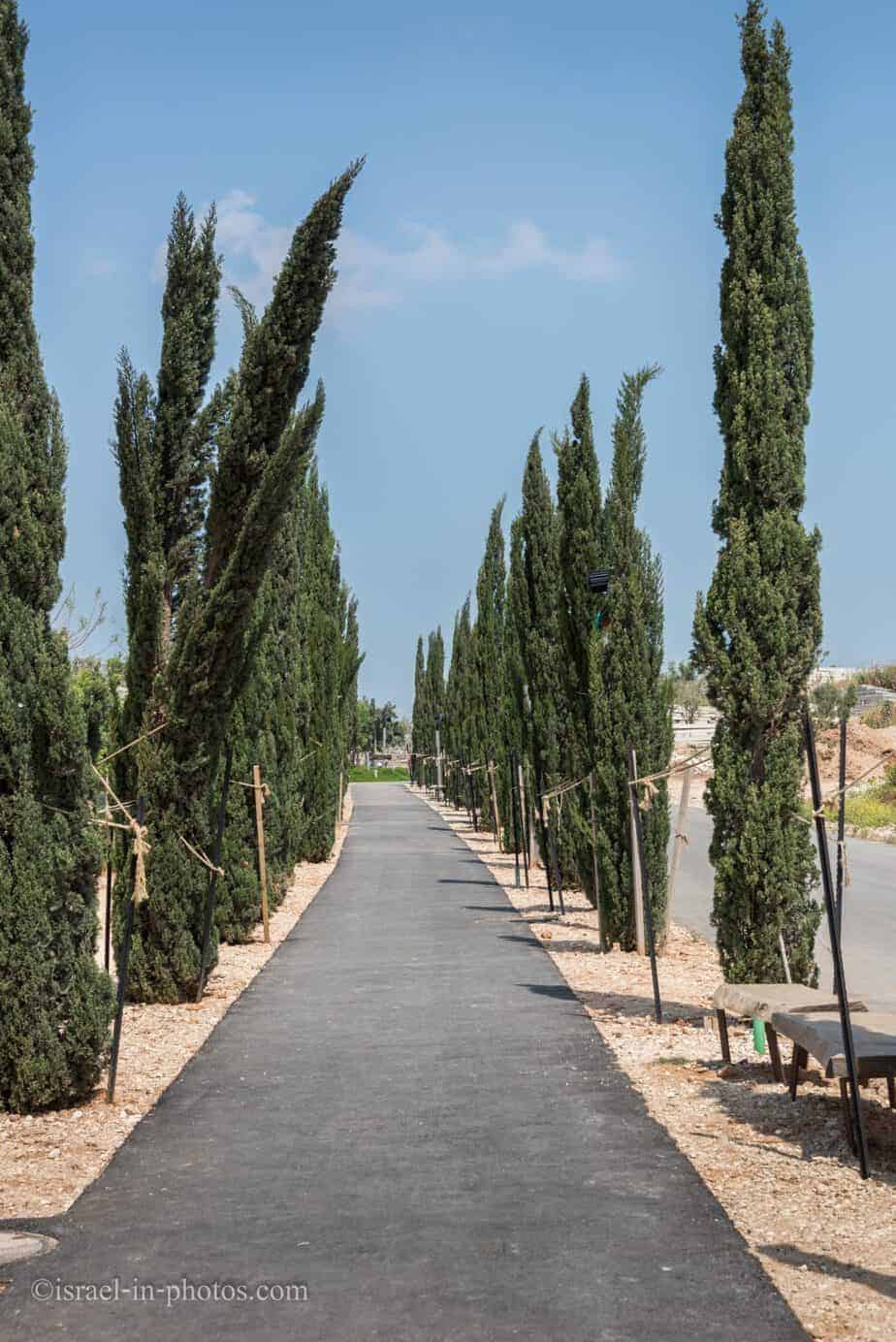 This road leads to the viewpoints, but we will get there later. We decided to start with the human-made pond to the left:

Waterlily: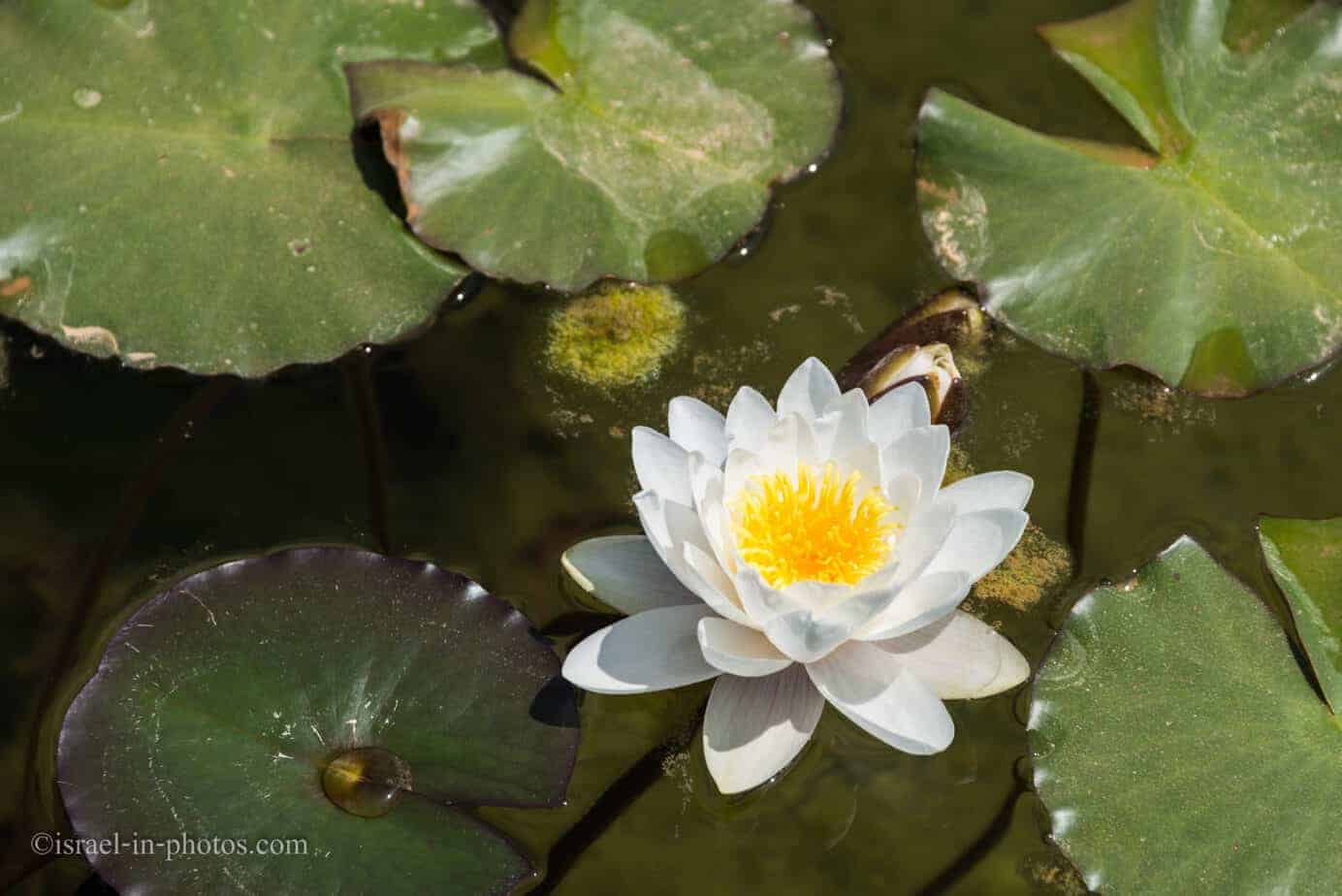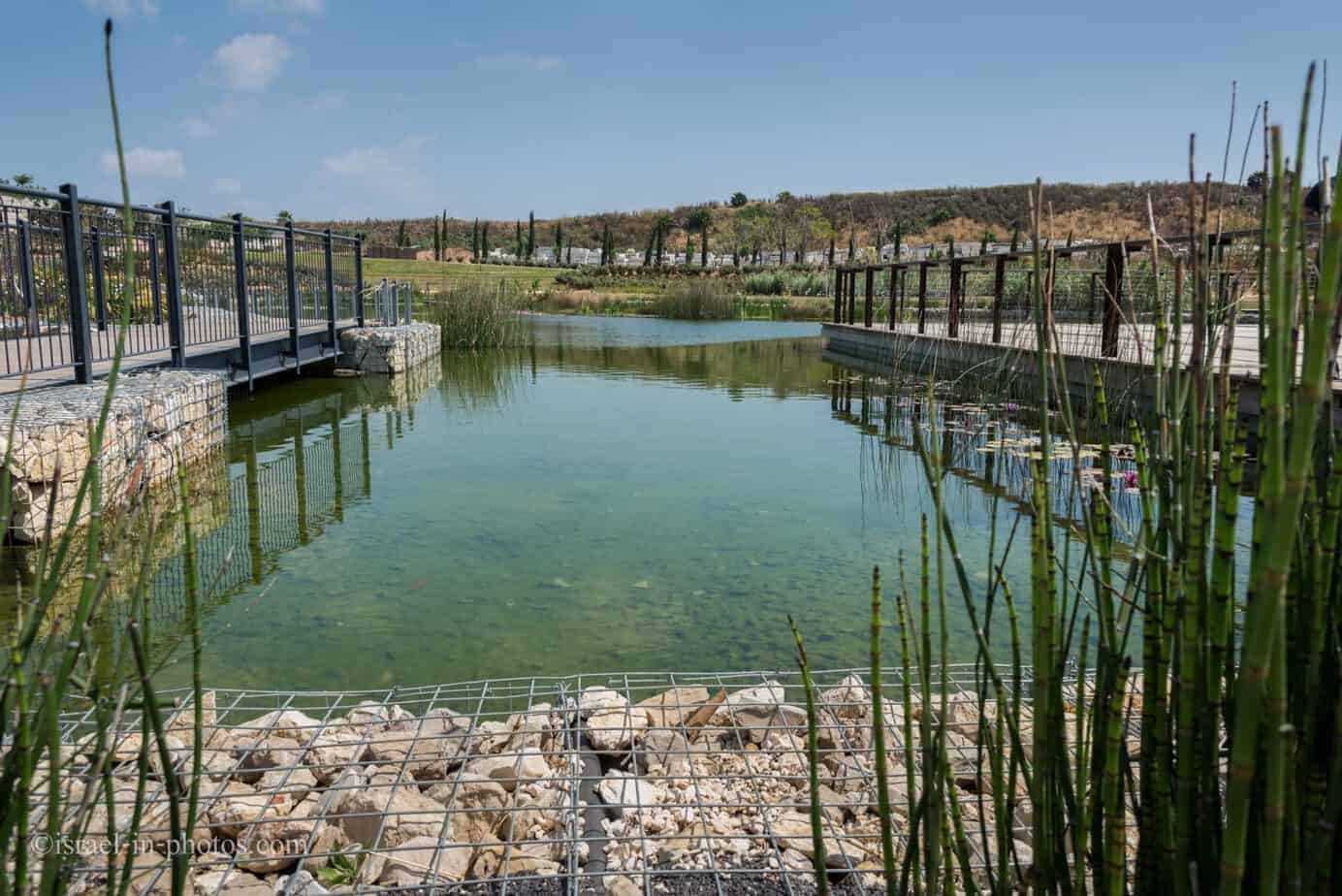 I was afraid there would be some smell, but I didn't feel any.
The lower part of the park: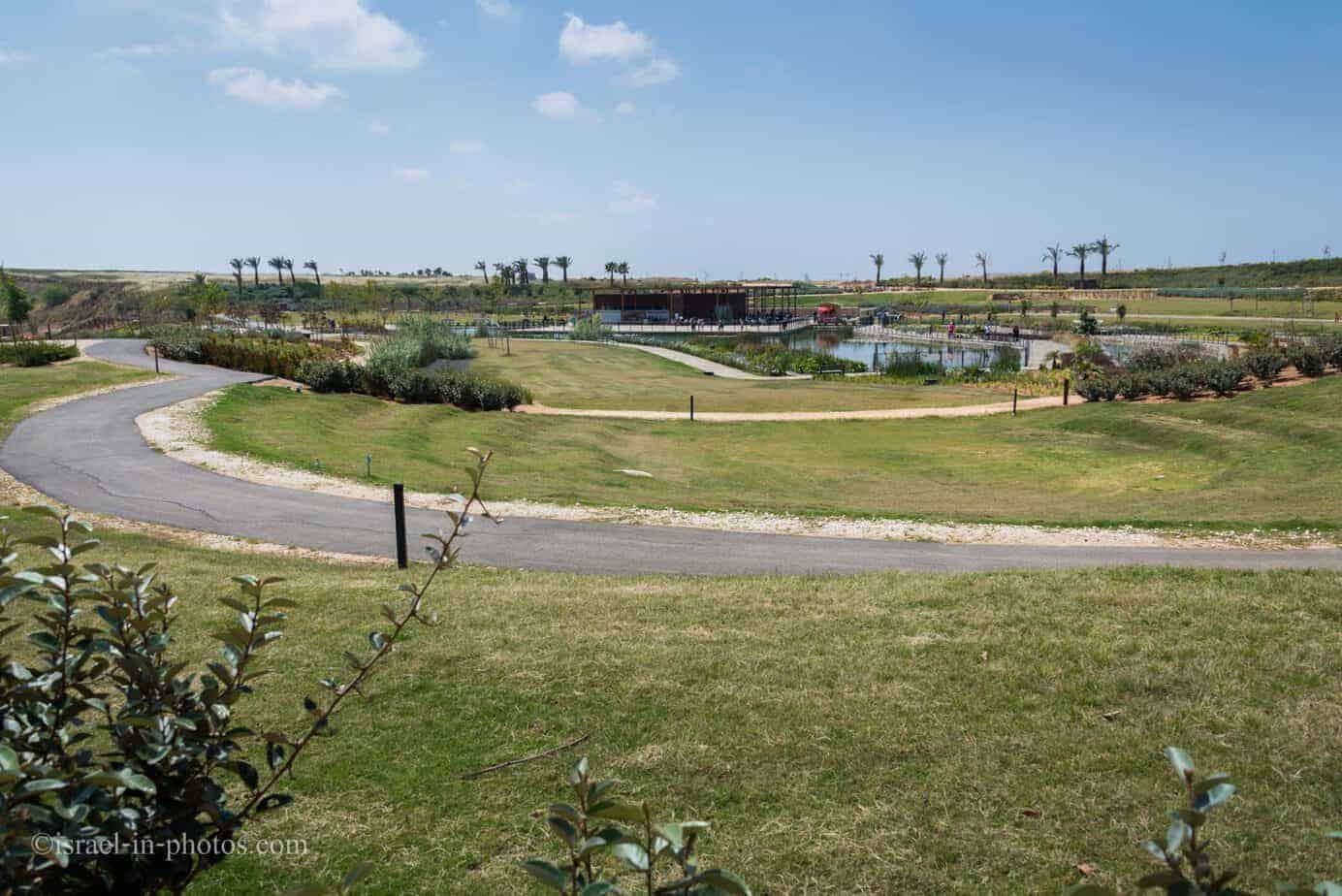 One downside of this park is that all trees are very young/small and there are not many of them. Thus, there is hardly any shade. As a result, I would recommend not to visit it on hot days.
Viewpoints of Tel-Aviv and Surrounding Cities
And now let's go to the views. Here is a panorama of Ramat Gan (you can see Safari on the right) and Tel Aviv:


And this is the main watchpoint: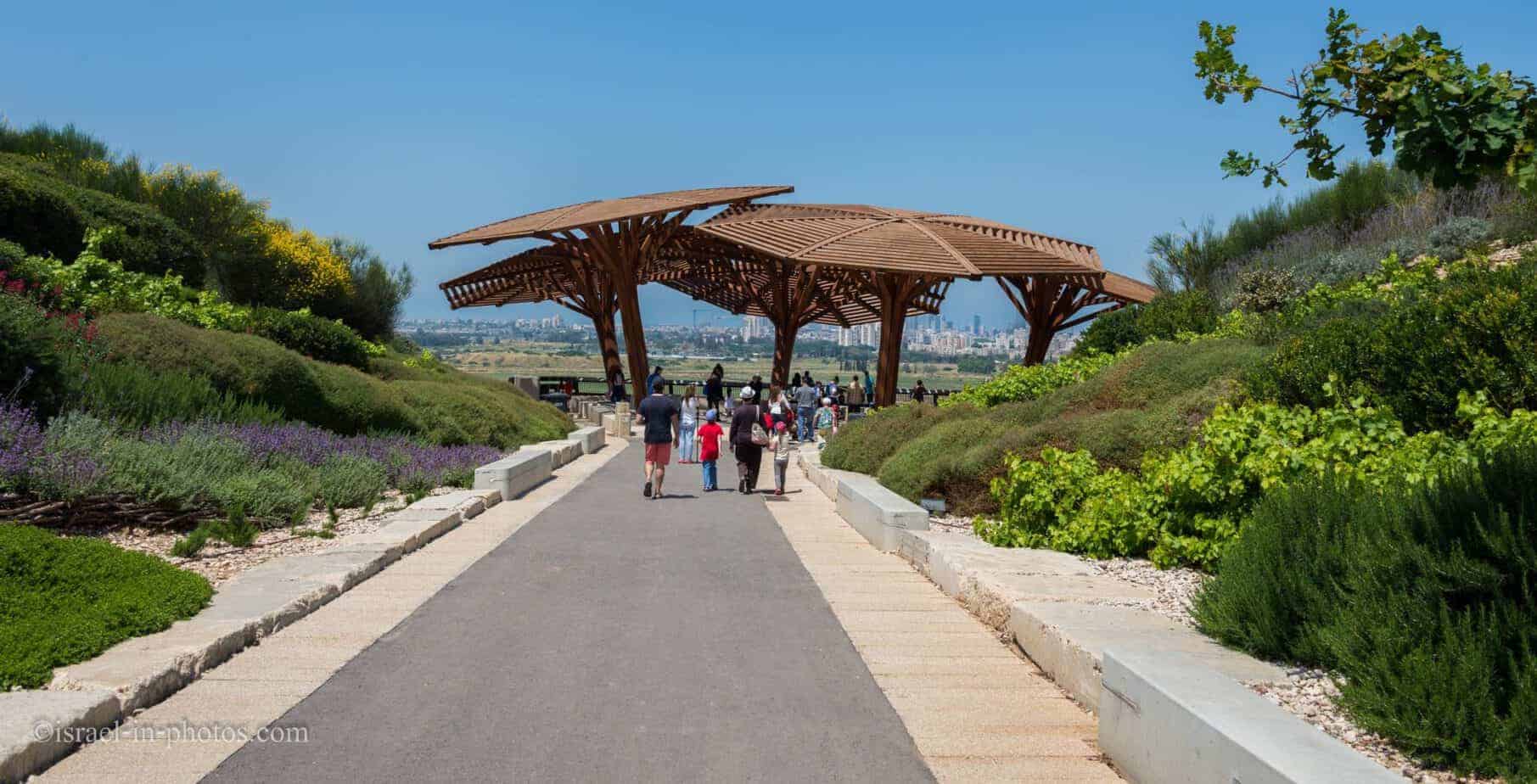 You can see Tel Aviv and surroundings from there: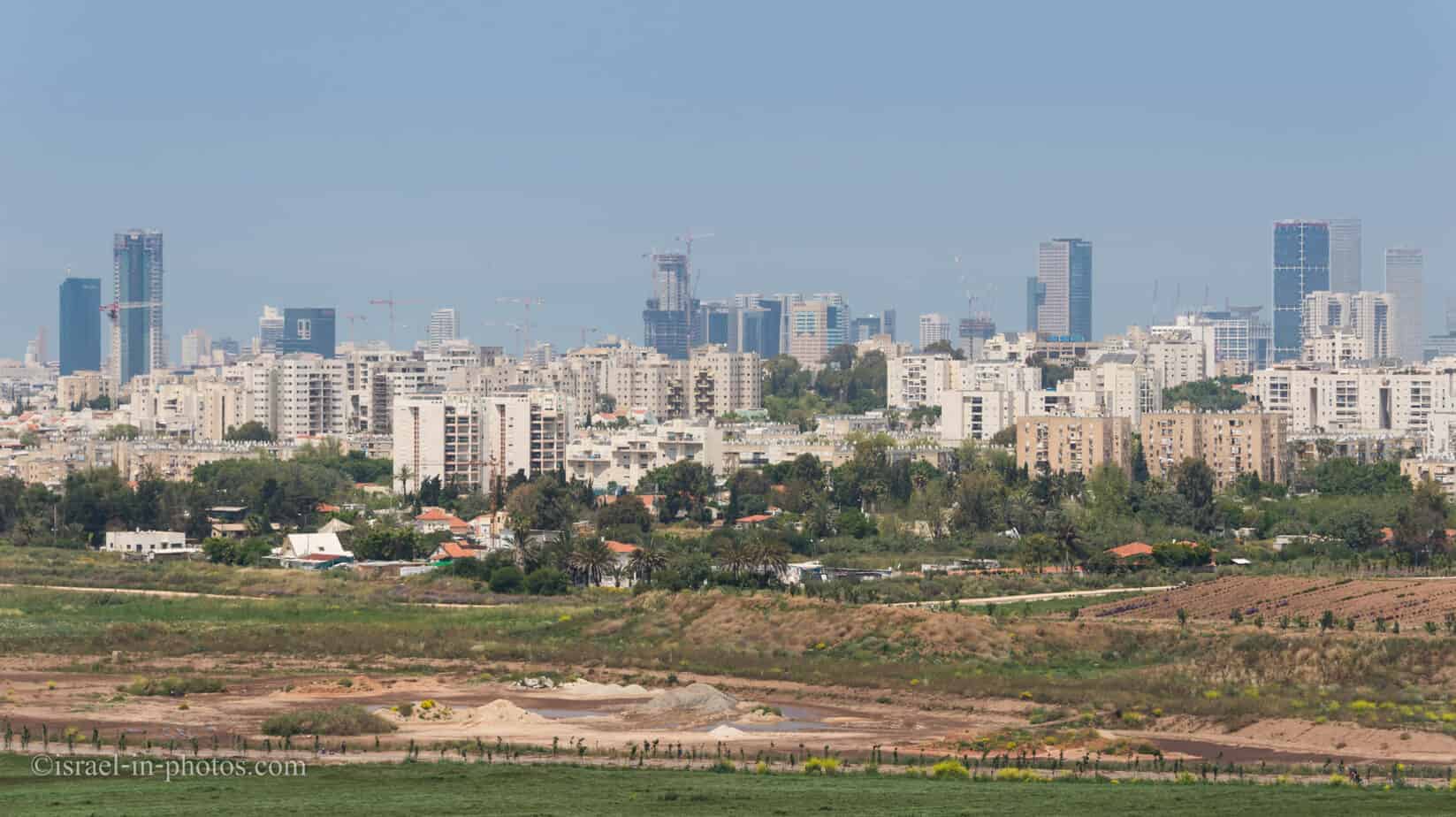 "Trash People"
While visiting, we saw this guy: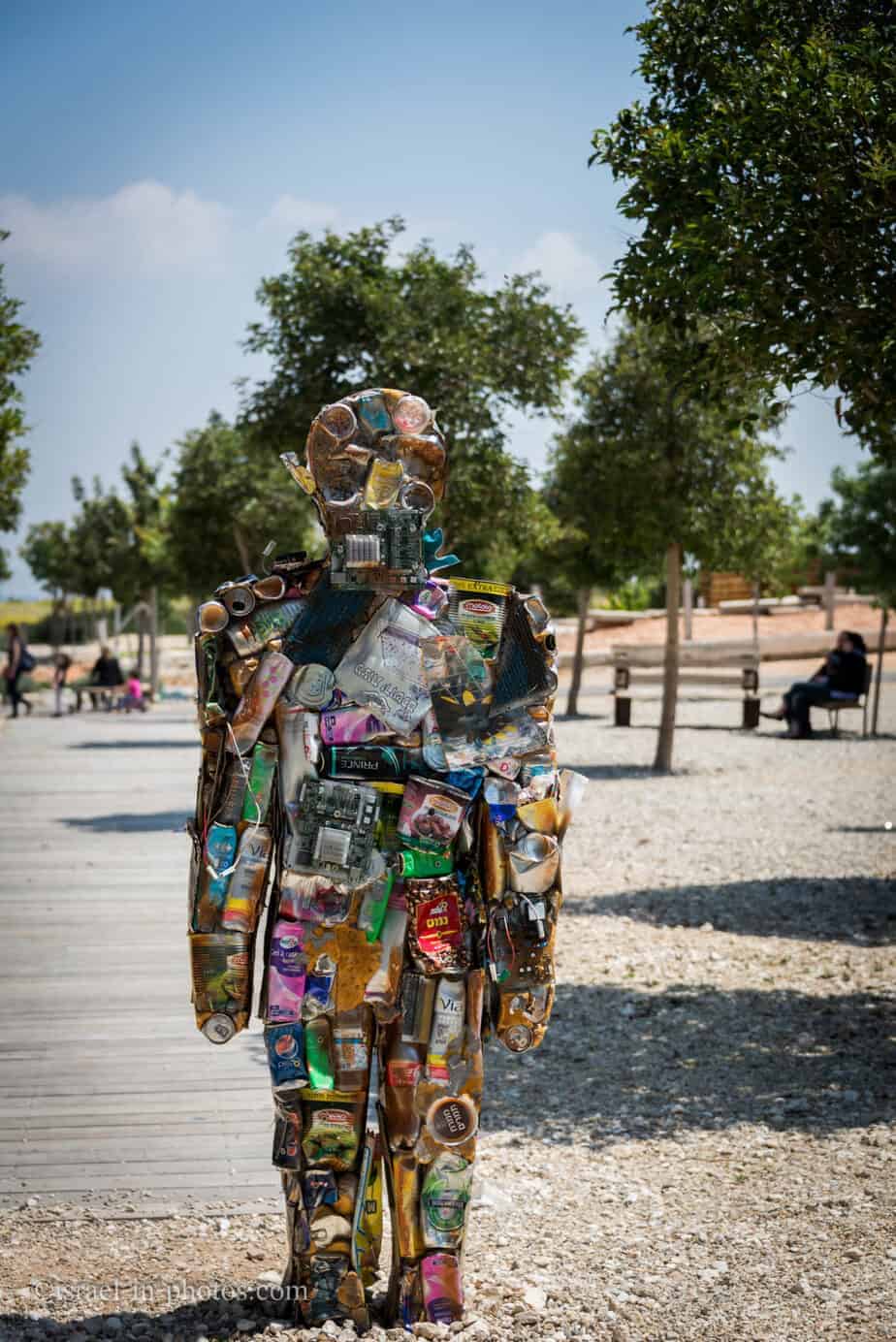 It is one of the "Trash People." In 2014 Ariel Sharon park hosted the international exhibition "Trash People" by the German artist, HA Schult. The exhibition presented 500 life-sized statues on the mountaintop. All of the figures were made from crushed cans, electronic waste and other types of garbage. This exhibition was created in 1996 as criticism of consumer culture.
Like the rehabilitated mountain of waste, the human-like statues serve as a reminder of the power of humankind to ruin and destroy the environment, but also, of his ability to restore and repair it.
This specific statue was a gift to the Minister of Environment Protection.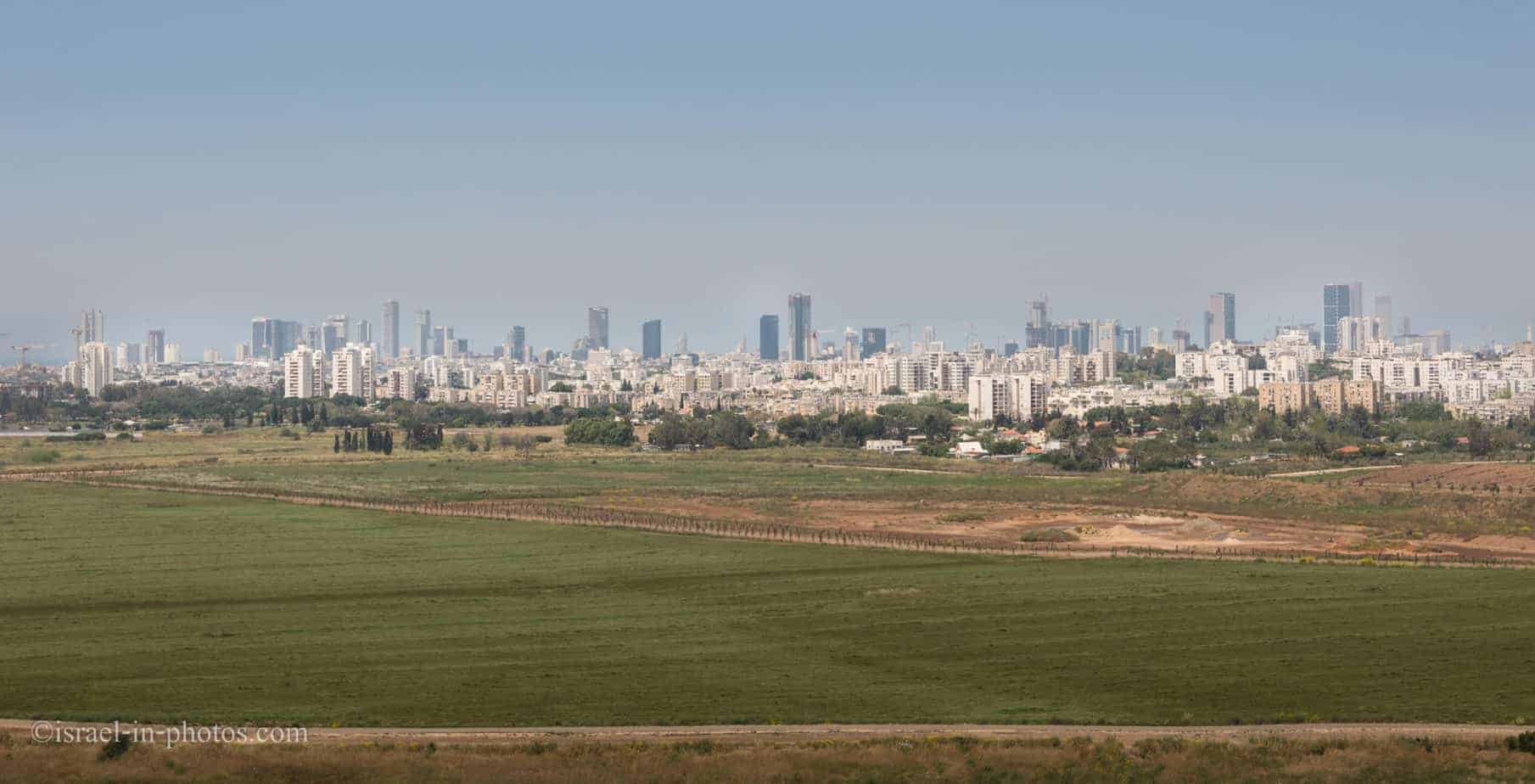 Why Was The Dump Site Closed?
When you visit this park you'll see many planes:


Ben Gurion airport is not far away, and aircraft fly over the park after they already started to decrease their altitude.
Though the official site doesn't mention why Hiriya was closed, some say that it is because of planes and birds combination. Each waste dump attracts many birds. And as the dump became higher and higher, the birds above it, flew closer to the landing planes. And this could lead to a disaster.
Tel-Aviv, a.k.a. The White City:

One last look at the park on our way back: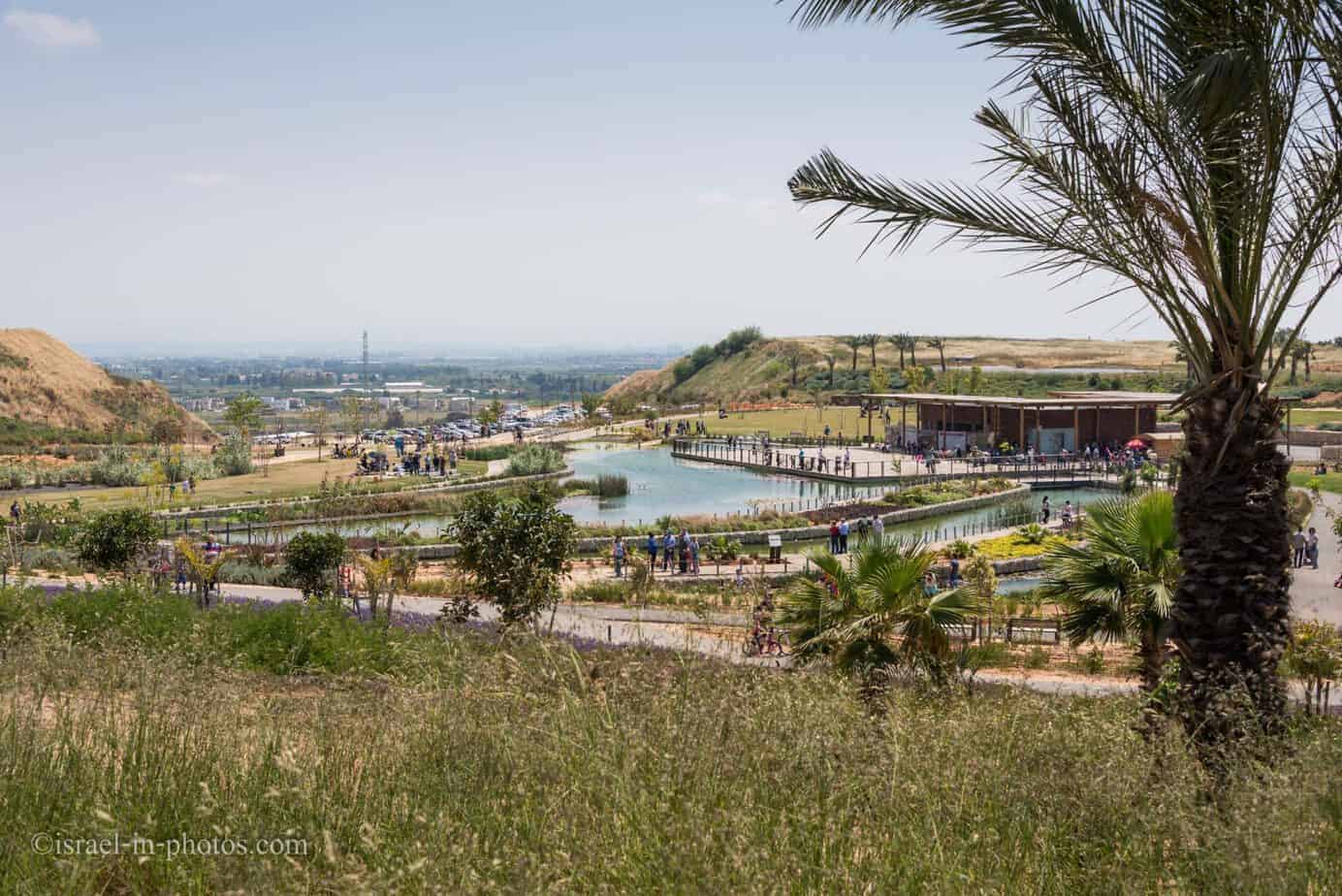 Summary
Besides the shade issue, I was pleasantly surprised. It's inspiring what people can do when they put their mind to it. Also, keep in mind they have not finished building this park. Only the first stage is completed. And over the years it will be extended. The plan is that it will become the biggest park in the middle east. We will have to wait and see.
Have you ever been to Ariel Sharon Park? How was your visit? Let us know in the comments below.
That's all for today, and I'll see you in future travels!
Stay Tuned!
For additional points of interest nearby see Tel Aviv-Yafo.

Additional Resources
Here are several resources that I created to help travelers:
And if you have any questions then check out Useful Information For Tourists To Israel.

Did not find what you were looking for? Email me at
[email protected]
, and I will do my best to answer your questions.