Raanana Park has a variety of attractions, both for adults and children. There is a small zoo, a lake, facilities for children and more. Let's begin exploring!
Map
Raanana Park has several entrances, and most of them are located on Derech HaPark Street. The most common entrances are at Derech HaPark 290 and Derech HaPark 20.
Interactive Map of the area:
And here is the map of the park:
Note: you can click on the map to enlarge it.
And here is my photo of the park from a Cessna Plane. For more information, see Aerial Photography.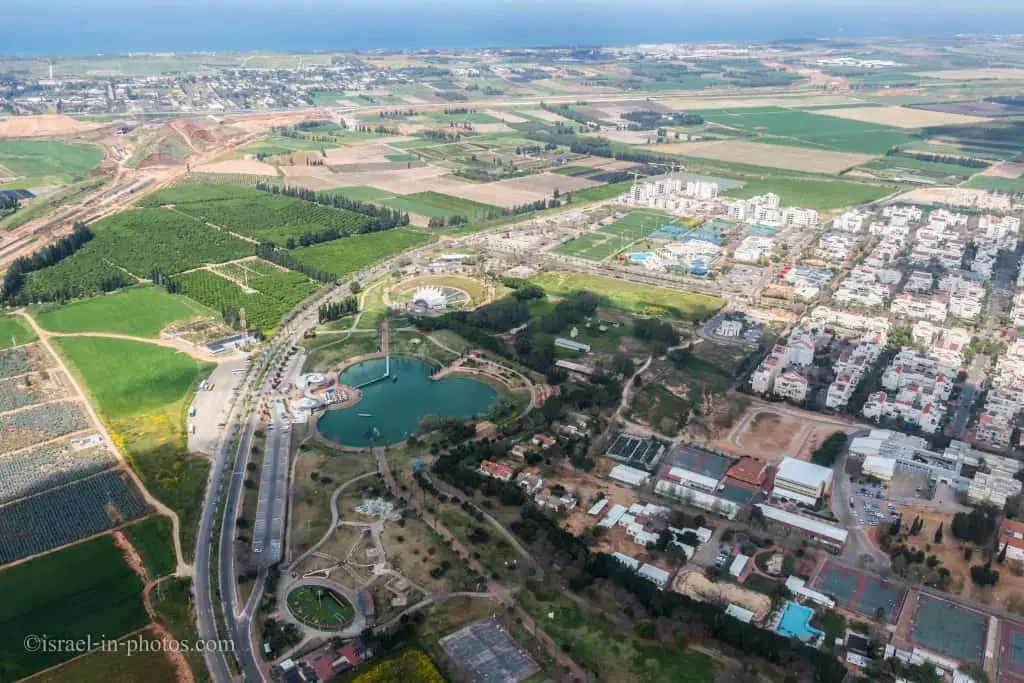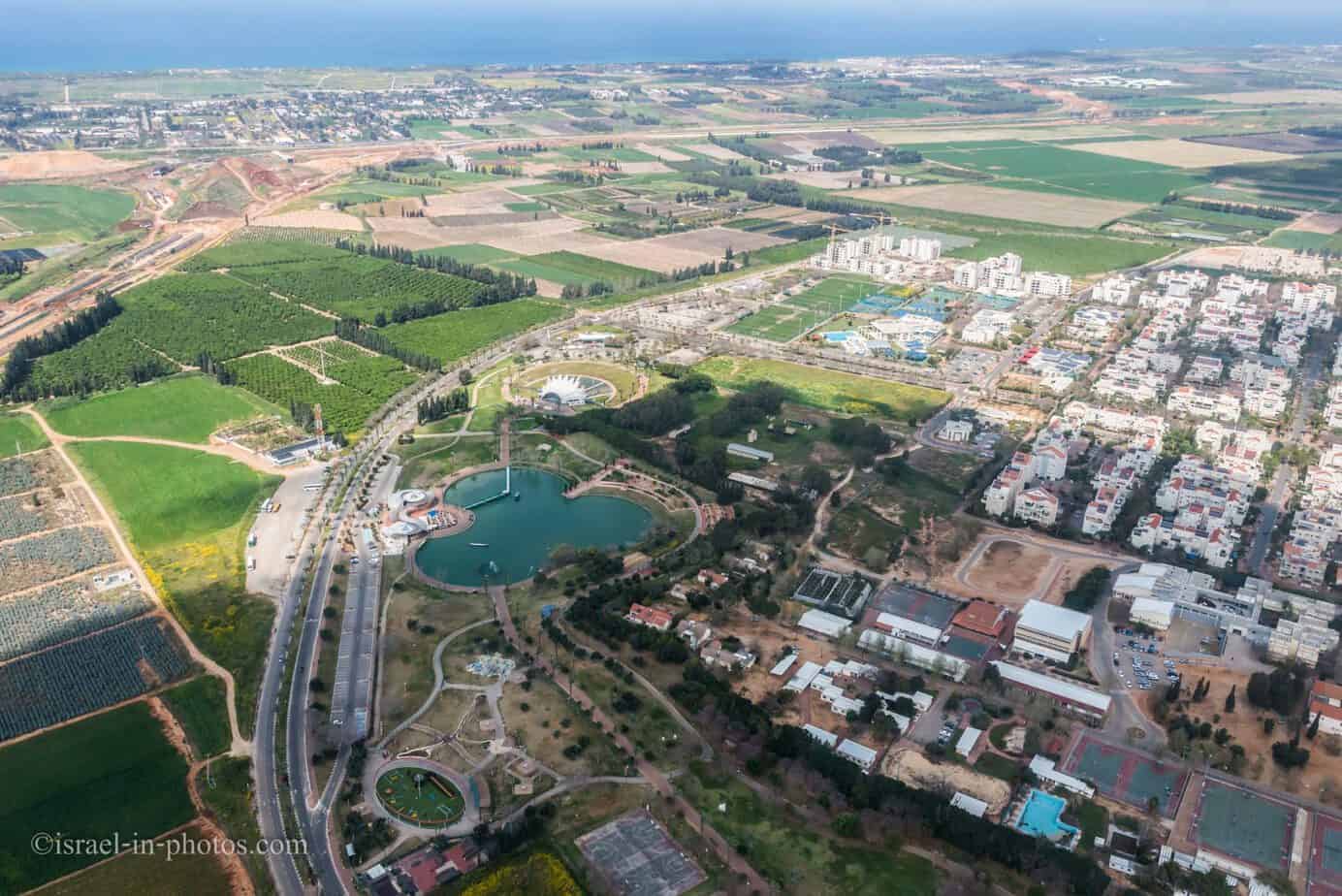 Parking
As you can see from the following sign, Raanana residents with parking stickers can park for free. All others have to pay.
Note: on one of our visits, we parked on the other side of the lake entry. There is a big sand field, and parking there was free.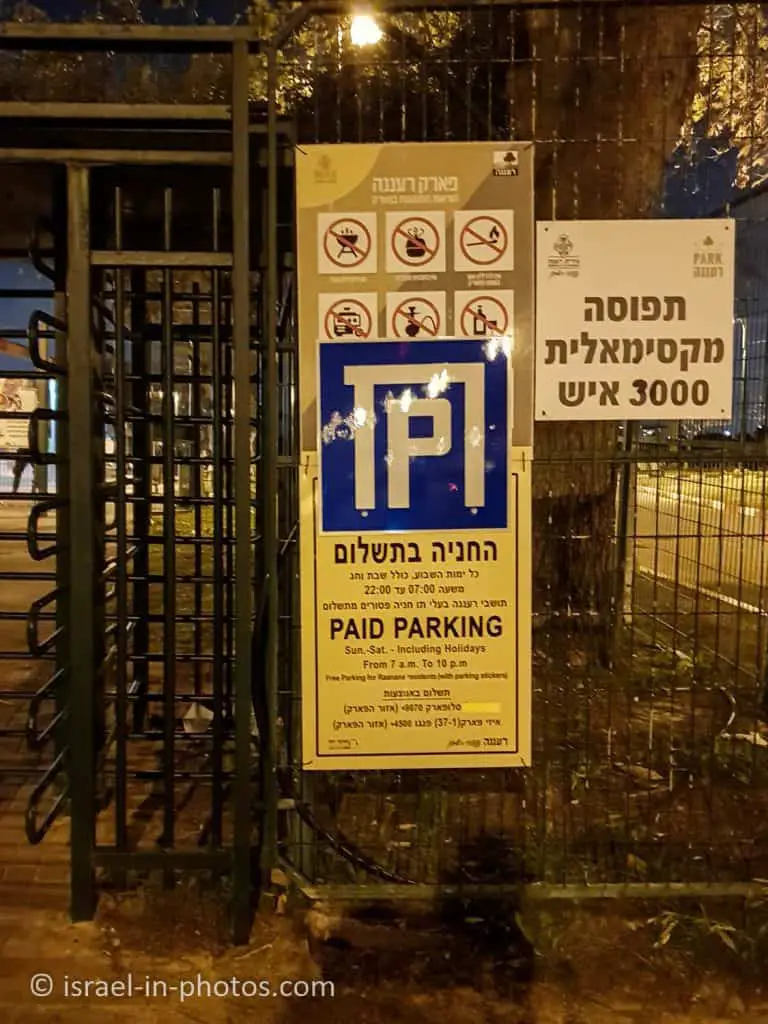 Note: as you can see from the photo above, it is forbidden to start a fire and have a BBQ at Raanana Park.
Opening Hours
The official site does not list opening hours. Moreover, I have not seen any related signs at the park. I visited the park many times, and from my experience, it is open seven days a week, at least till 20:00.
Note: my latest visit to Raanana Park was in March 2021. So the park is working as usual during the Coronavirus.
And here are the opening hours of the zoo:
10:00 – 13:00
16:00 – 17:00 (winter) or 17:00 – 18:00 (summer).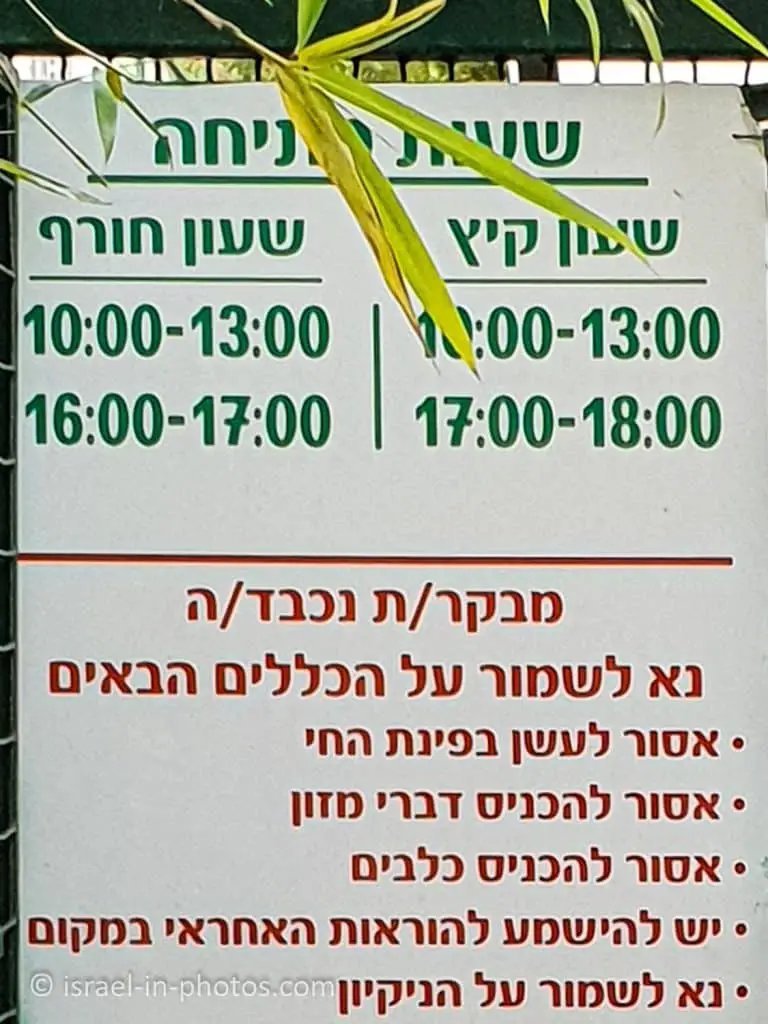 Entrance Fee
The entrance to Raanana Park is free. And additional activities are at an extra cost.
The zoo entrance is free for Raanana residents, and per all others, it costs ten NIS per family.
The park train costs 19 NIS (17 NIS for Raanana residents) per person. And everybody above the age of one year old requires a ticket.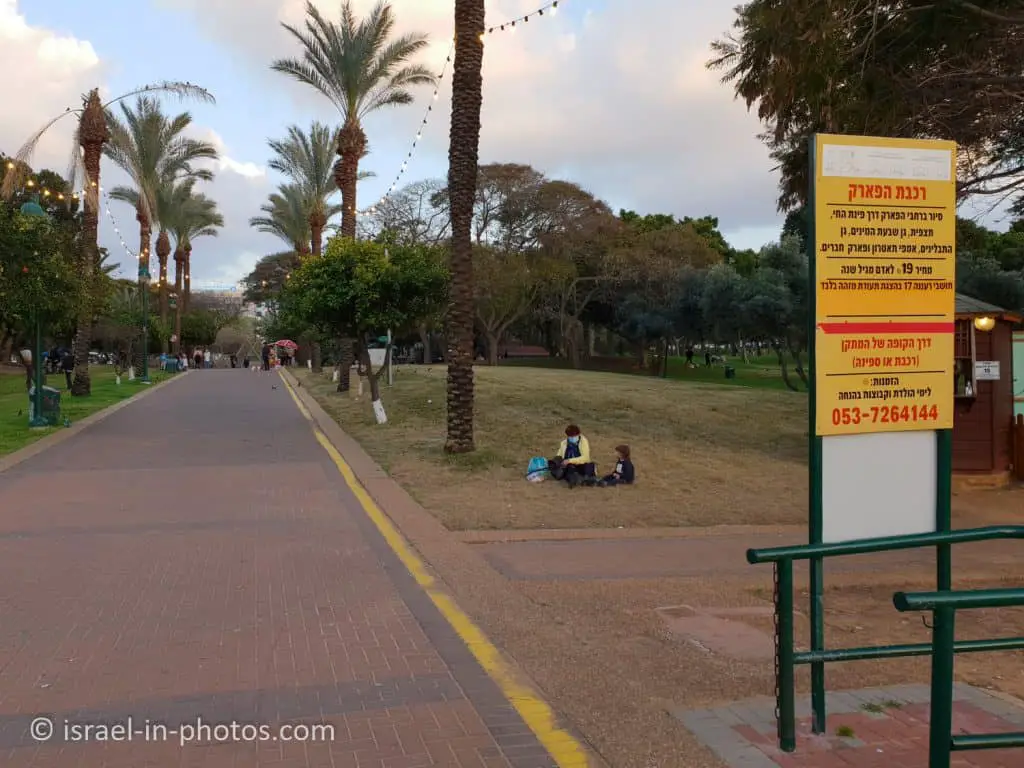 Contact Information
Phone: 09-7713275
And now let's go over the different attractions at Raanana Park. And we will start with the small zoo.
Animal Corner
The animal corner has two parts. Some cages can be accessed from the outside. Meaning you can see those animals for free and regardless of the animal corner opening hours.
The following three photos show what you can see from the outside.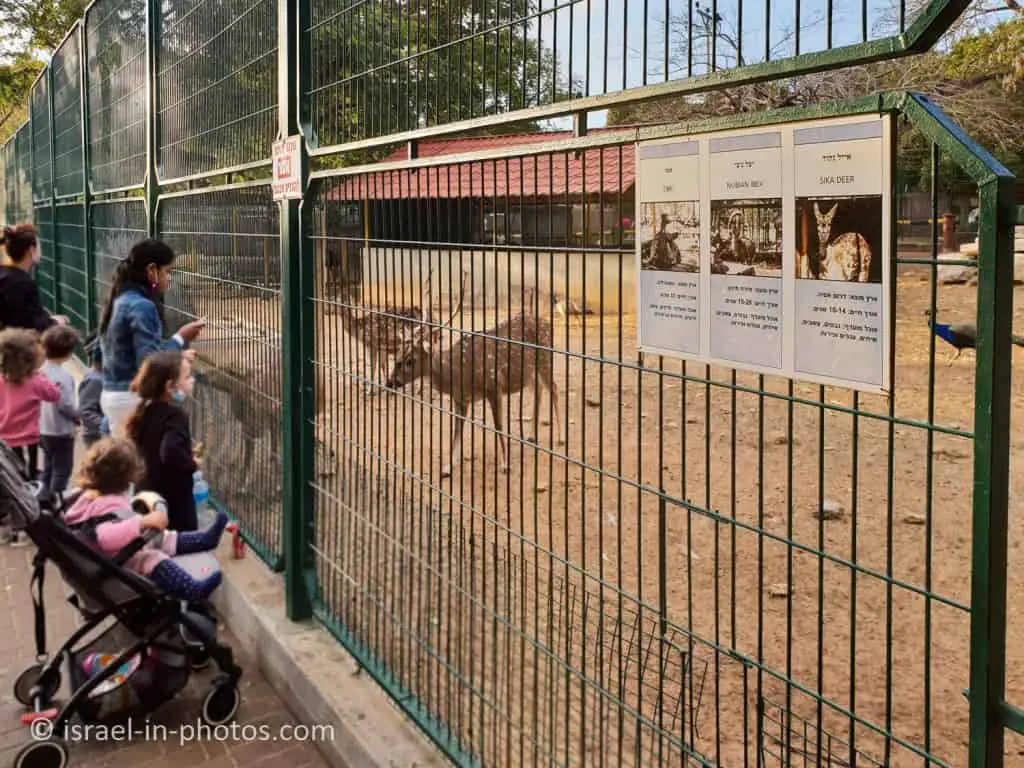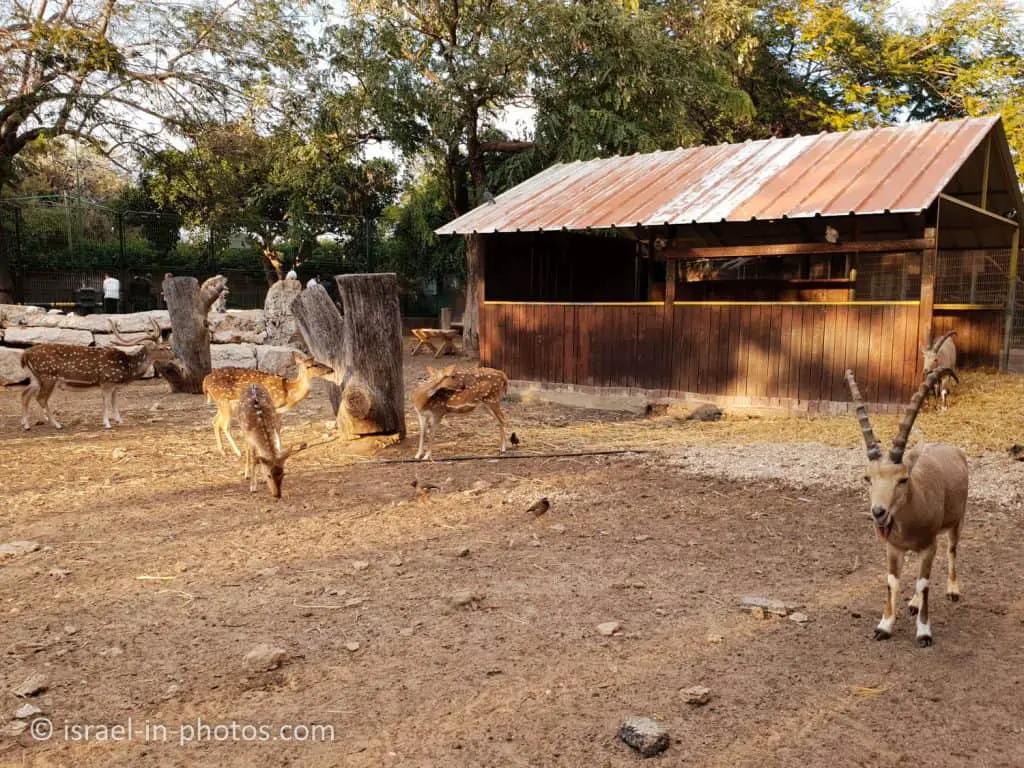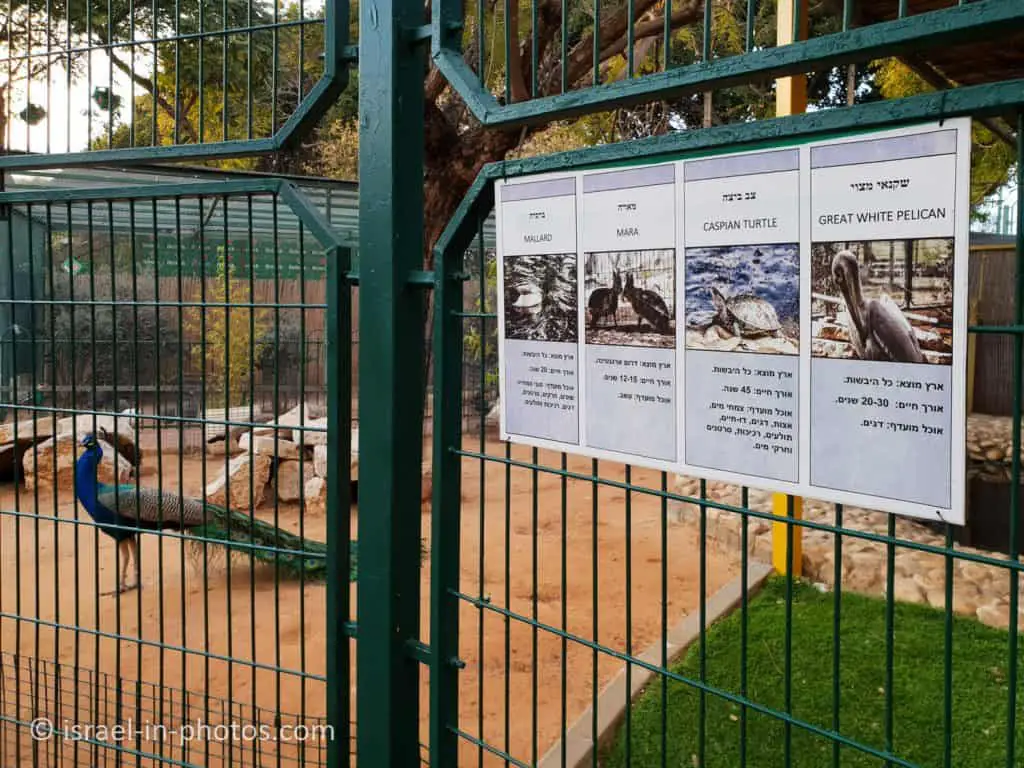 Once you pay and enter inside, you will see the following corridor. There are about half a dozen cages with different small animals.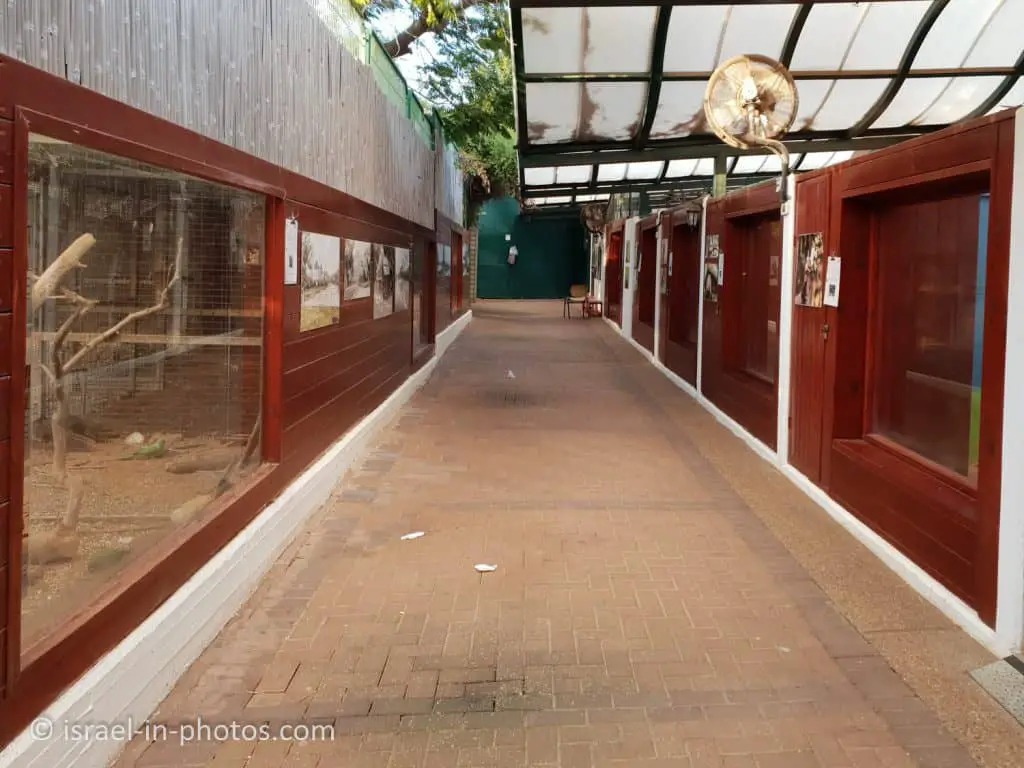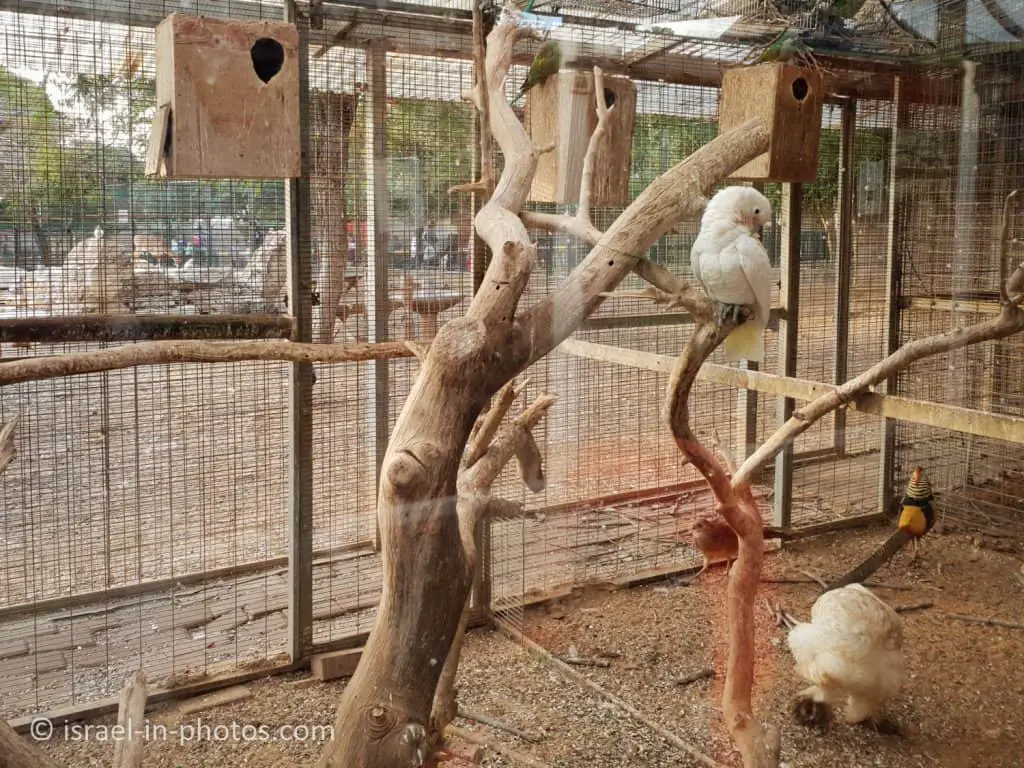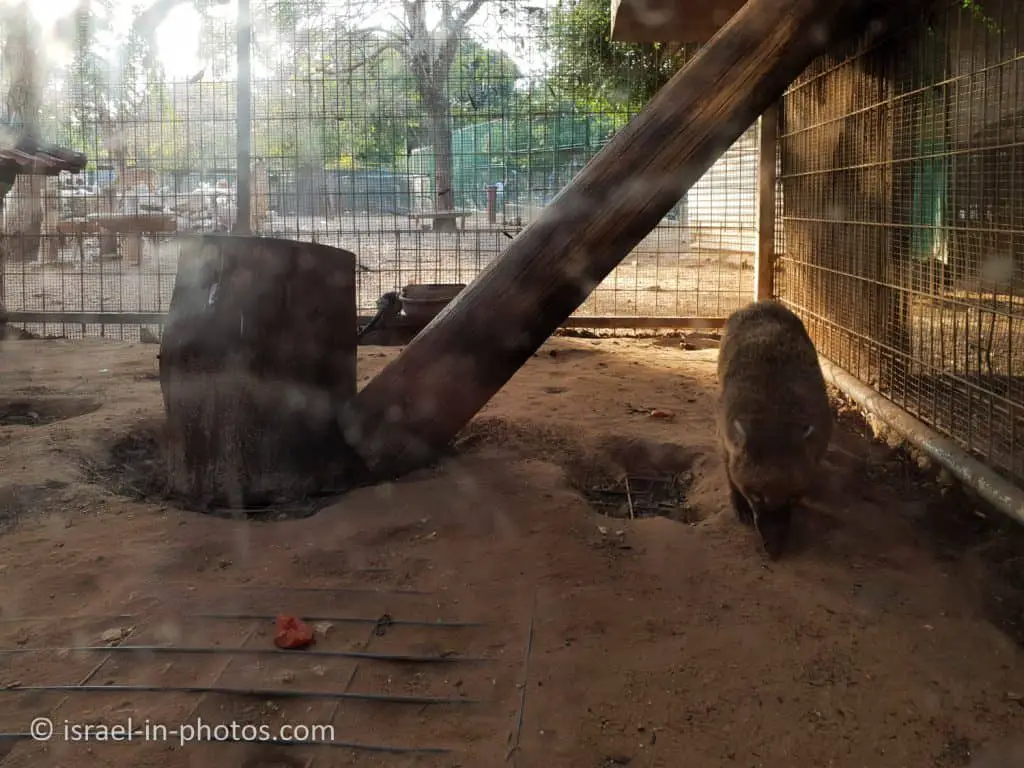 And at the end of the corridor, you turn left, and there is an open area with different farm animals. Here are several photos from there.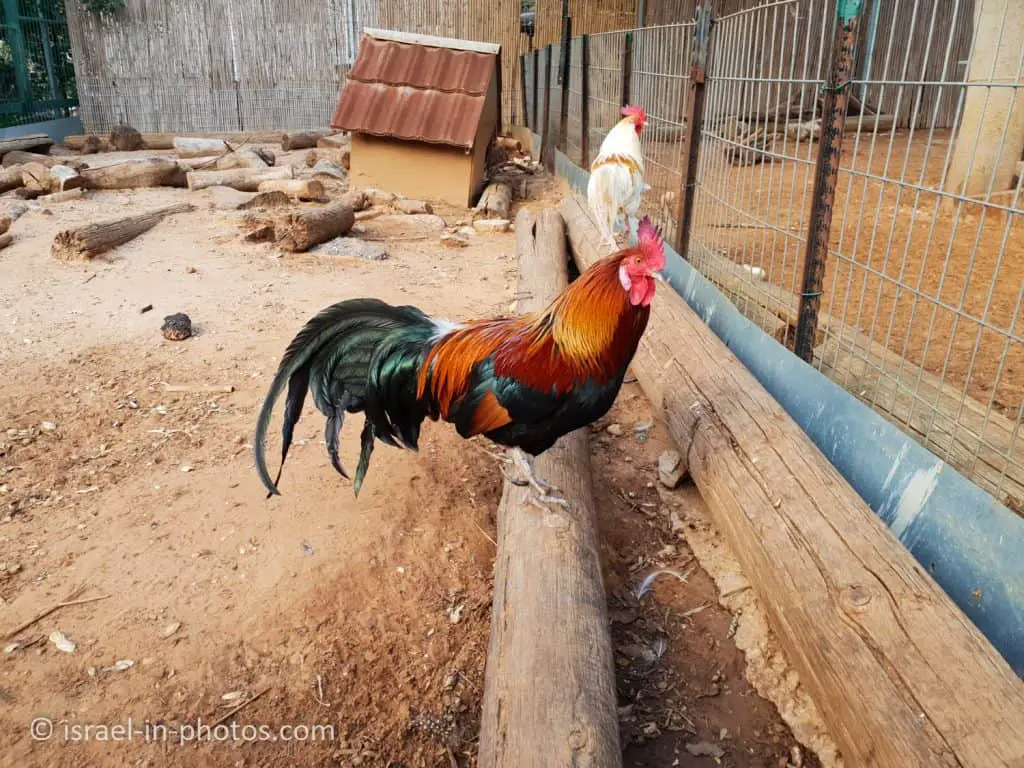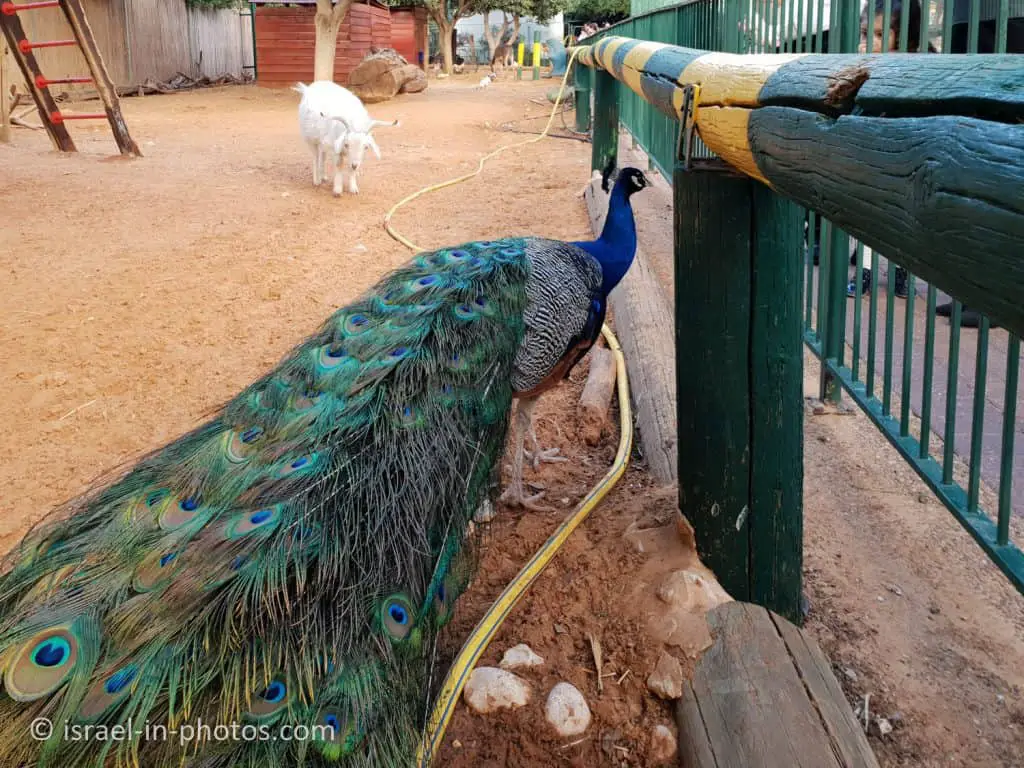 Sport Facilities
There are several basketball and soccer fields. There is also a roller hockey field, and there is fitness equipment near the skating surface.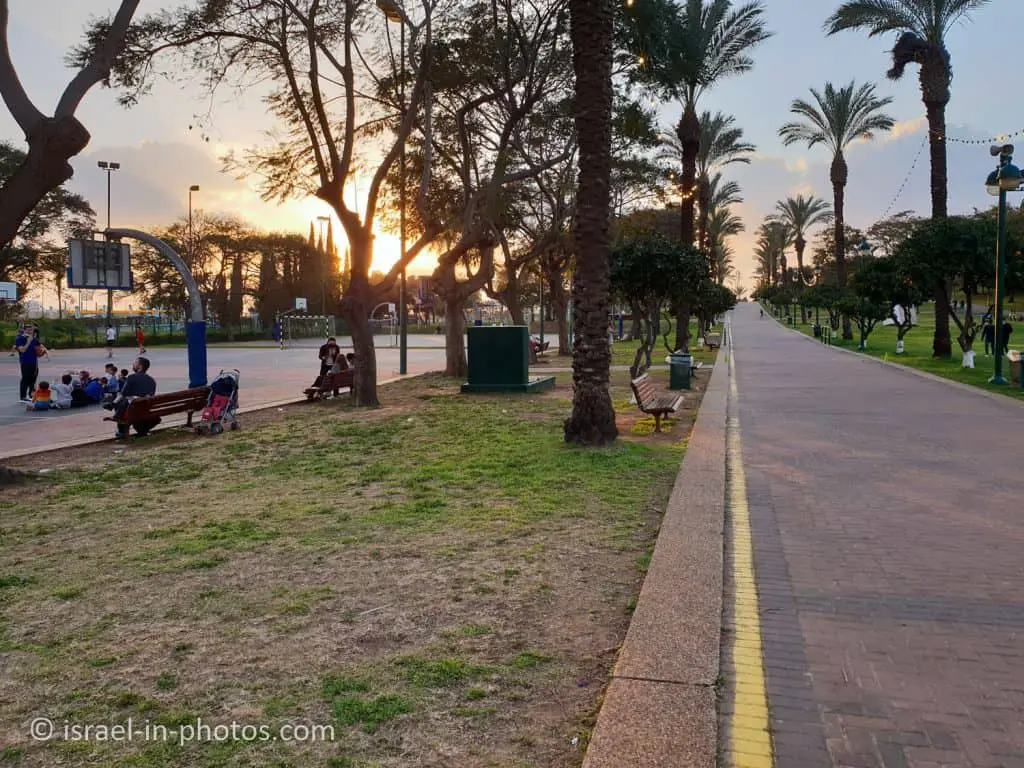 Raanana Park Train
The park train goes around the park. It starts not far from the animal corner and goes to the lake, amphitheater, and back. This is a simple ride without explanations, and it takes about fifteen minutes.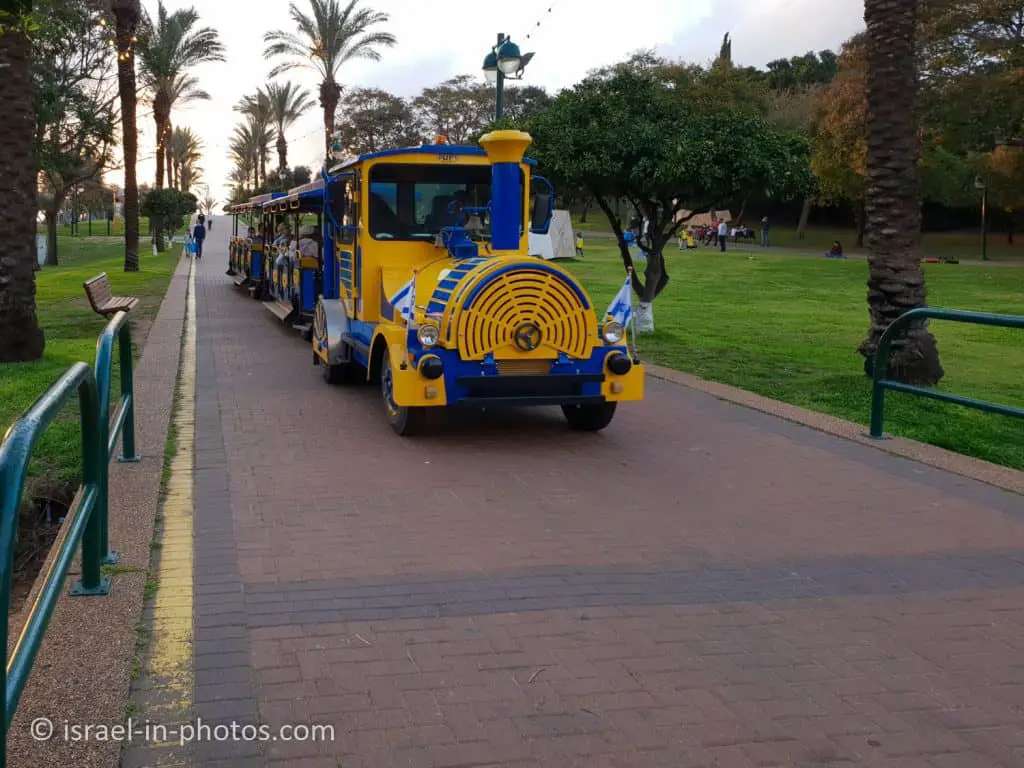 The Lake
At the lake, you can see ducks, swans, fish, and other animals. Several bridges go over the lake, and you can also take boat rides (you can see the boat in the following photo).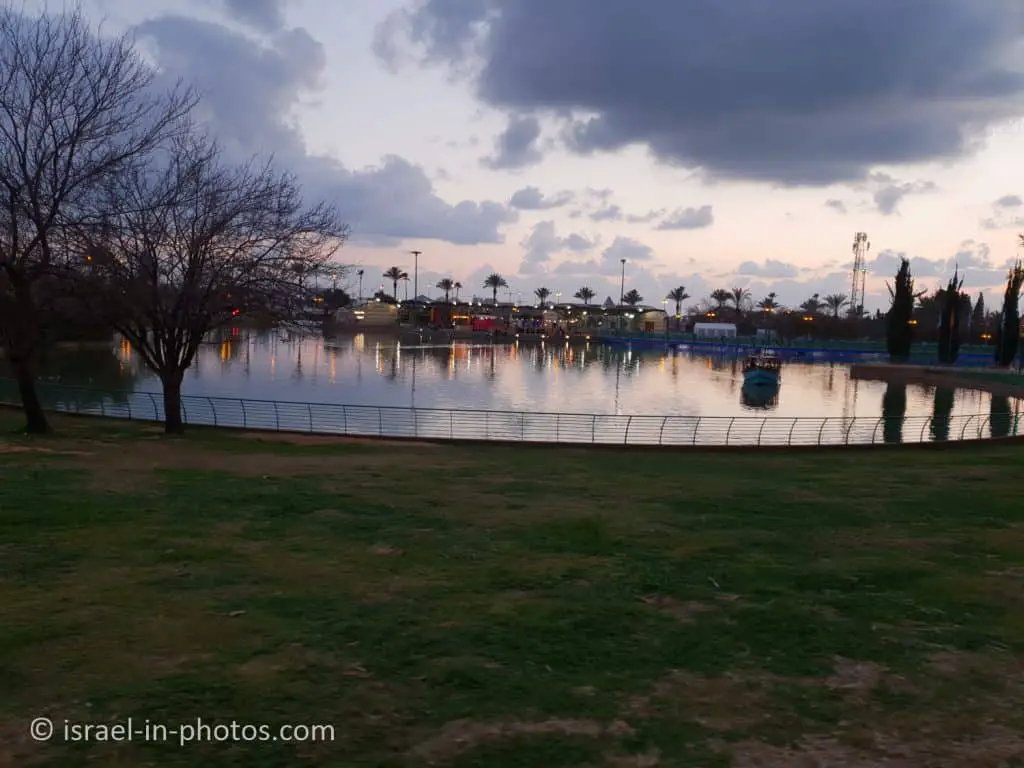 You can find a coffee shop and an art gallery (which occasionally holds shows) by the lake. There are several lovely small parks on the other side of the lake, like the music park and the seven species park.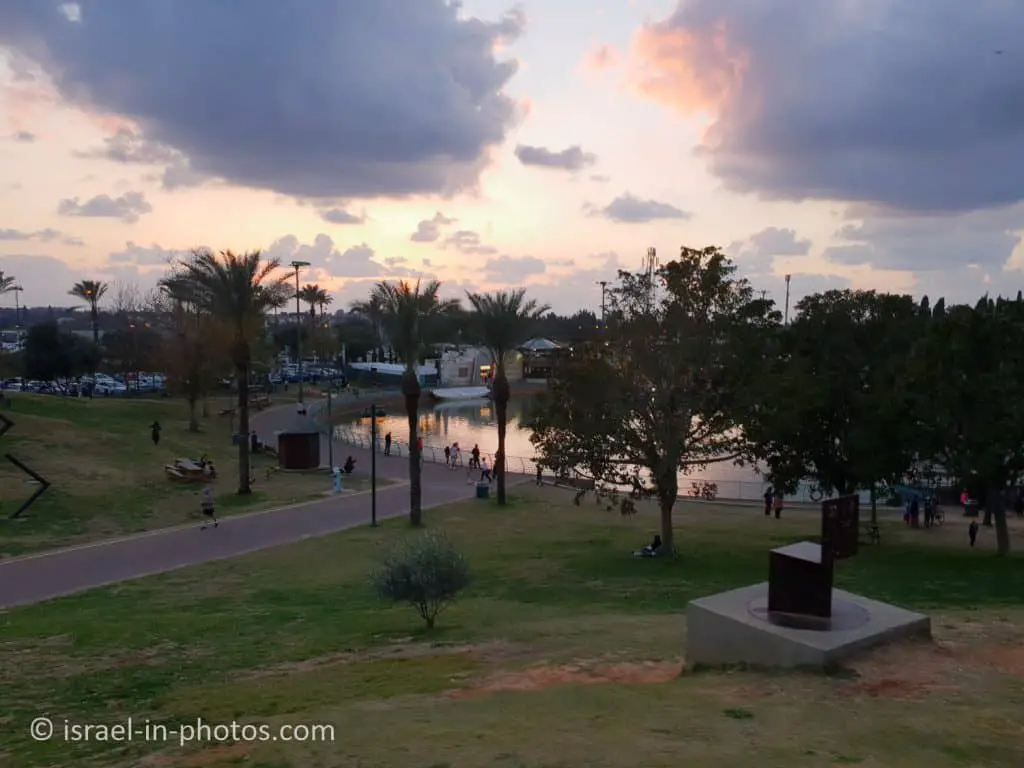 Amphitheater
The amphitheater area is open only during concerts. I have been there at two concerts, and the acoustics was good.
Note: though it is called an amphitheater, it is actually a theater. See "Is Caesarea Amphitheater really an amphitheater?" for additional info.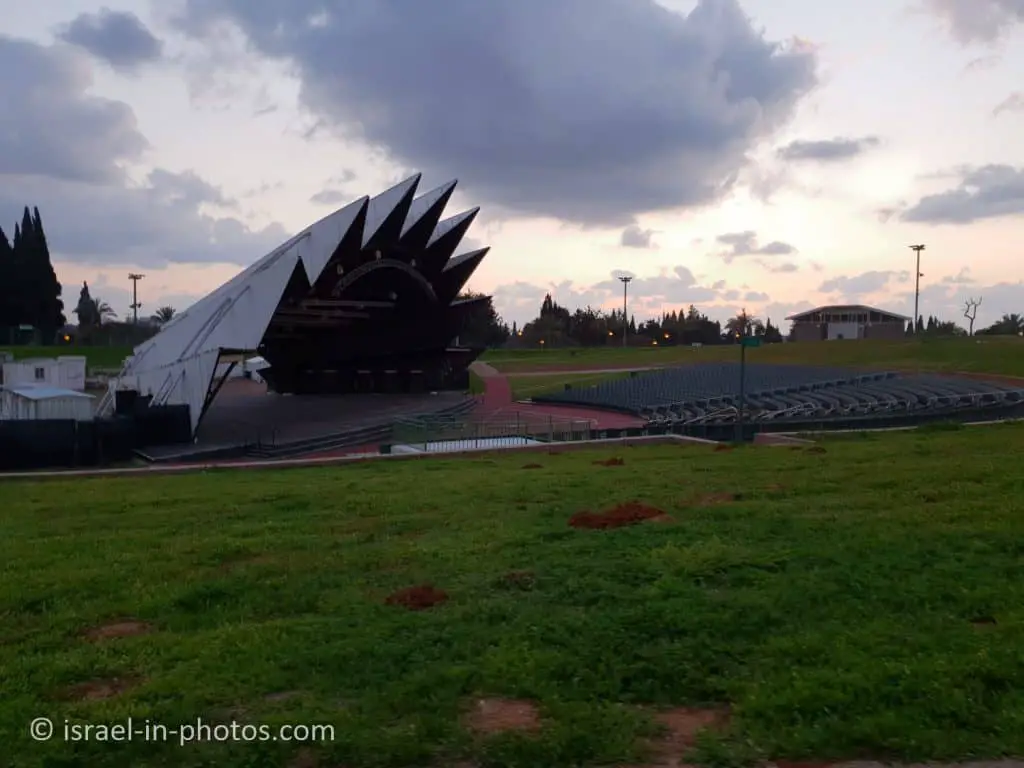 Playgrounds
There are two playgrounds at the park. The first one is around the skating surface. And the second one is called the park of friends. Near that park, you can find a small Sky Jump complex. Here are their opening hours and contact information.
And here is the pricelist for different activities.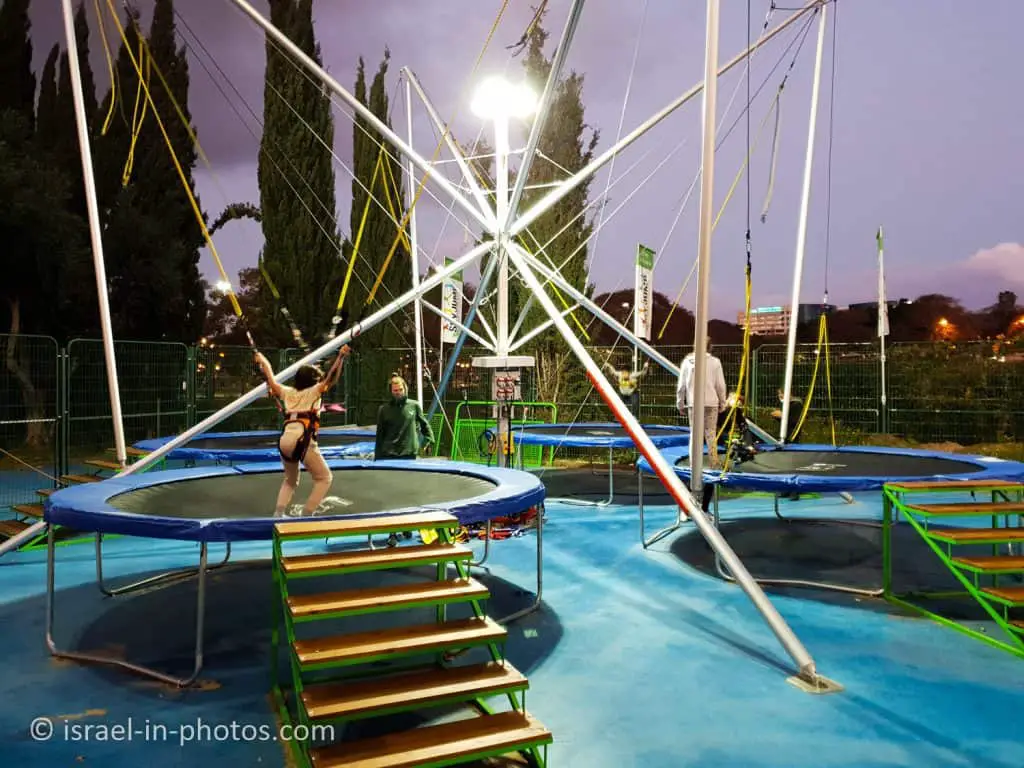 We covered almost all the attractions at Raanana Park. And to complete the picture, I will mention that there are a dog park and a maze.
Summary
Raanana Park was the first of its kind in the Sharon area. And it is still one of the best municipal parks. My kids love it, and that is why I keep returning.
Have you ever been to Raanana Park? Tell us about your experience in the comments below.
That's all for today, and I'll see you in future travels!
Stay Tuned!
Additional Resources
Here are several resources that I created to help travelers:
And if you have any questions then check out
Useful Information For Tourists To Israel
.  
Did not find what you were looking for? Email me at
hi@israel-in-photos.com
, and I will do my best to answer your questions.