Eco Park Hadera is an ecological park with a variety of attractions, both for adults and children. There is a lake, a unique fitness complex, playgrounds for children, and more.
Note: do not confuse between Eco Park Hadera and Hadera River Park. Hadera River Park is located by the sea, and you can find further details by clicking on its name.
Map
Eco Park Hadera has two entrances. The southern entrance is from Mishmar HaGvul Street. The address of the closest house is Mishmar HaGvul Street 27. You can also enter from the northern entry (near Hativat HaNahal 18), but the parking lot is by the southern entrance.
The easiest way to reach this park is by entering its name to Waze.
Interactive map of the area:
And here is the map of the park:
Note: you can click on the map to enlarge it.
Parking
Paid parking. The curbs at the parking lot have blue and white coloring.
Opening Hours
Sunday: 16:00 – 22:00
Monday – Saturday: 06:00 – 22:00
Note: as you can see from the photo above, it is forbidden to start a fire and ride electric bikes at the park. Also, you can visit Eco Park Hadera with dogs, but they should be strapped.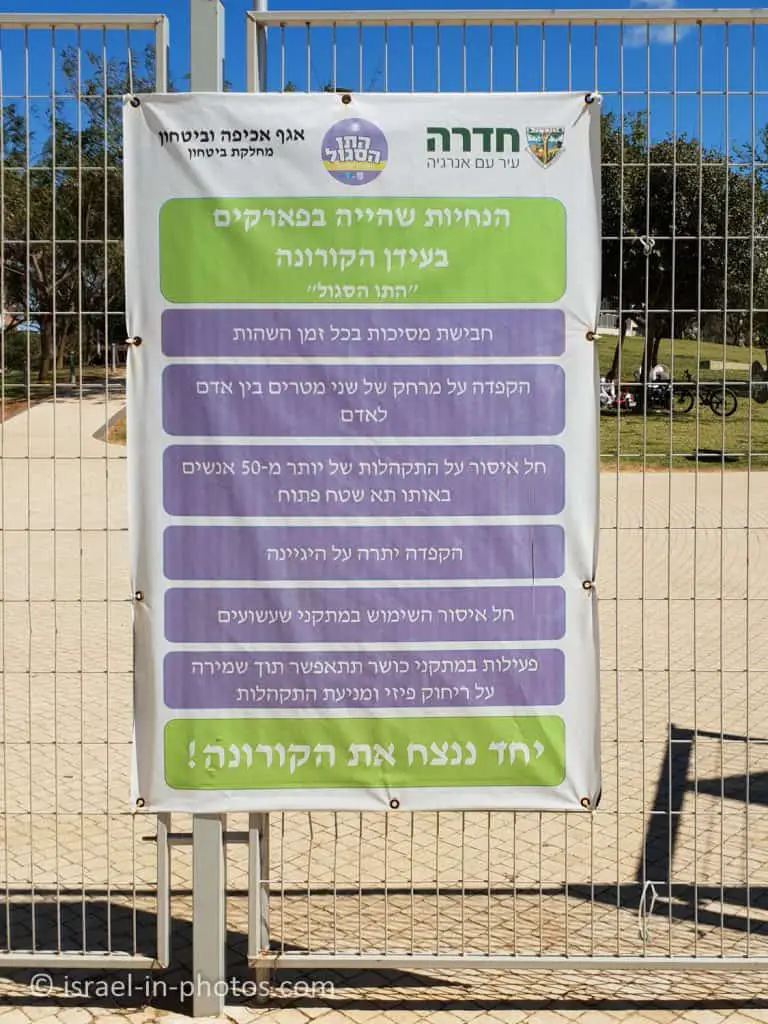 During Coronavirus, Eco Park Hadera is open according to the purple pass (green pass is not required). Meaning you have to keep your distance, wear masks, and all the usual stuff. But the opening hours have not changed.
Entrance Fee
Free. But as mentioned above, paid to park.
Contact Information
Phone: 04-872-0946
Email: info@ecopark.co.il
Basic Information
Eco Park is a municipal park in the city of Hadera. The park was inaugurated in 2017 and covers 72 acres. The park is located in the eastern part of Hadera, in the section between the city center and the Beit Eliezer neighborhood.

Sarig-Waxman Landscape Architecture designed the park. The cornerstone for the park was laid in April 2015. 32 million NIS were invested in the construction.

The park was built according to ecological principles. Thus, it was designed to preserve the surface runoff to reduce irrigation in the park, and cost-effective LED lighting was installed.

The park has play facilities, interactive play facilities, an artificial lake with ornamental fish, an adventurous bike path, and a high vantage point overlooking the park. The park is planted with about 300 citrus trees that characterize Hadera's past. Admission to the park is free, and you have to pay for the parking on all days of the week.
Source: Wikipedia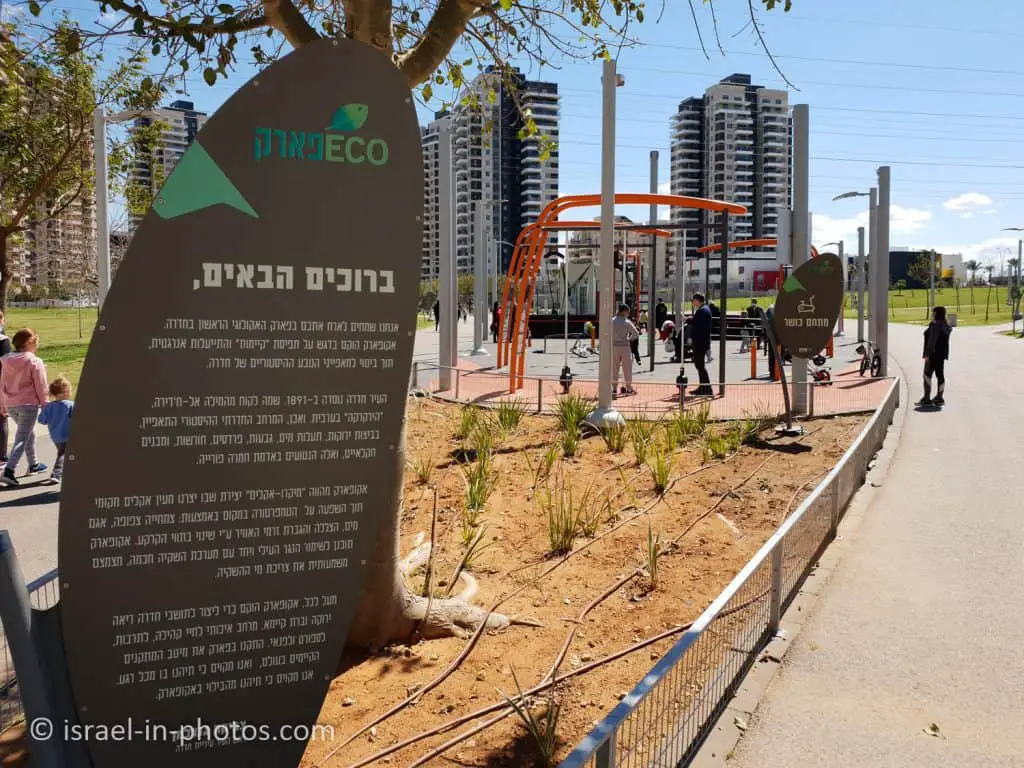 And now, let's go over the different attractions at Eco Park Hadera.
Fitness Complex
As you enter the southern entrance, to your left, you will see a cycling area and behind it a playground for toddlers. And to your right, there is a fitness complex.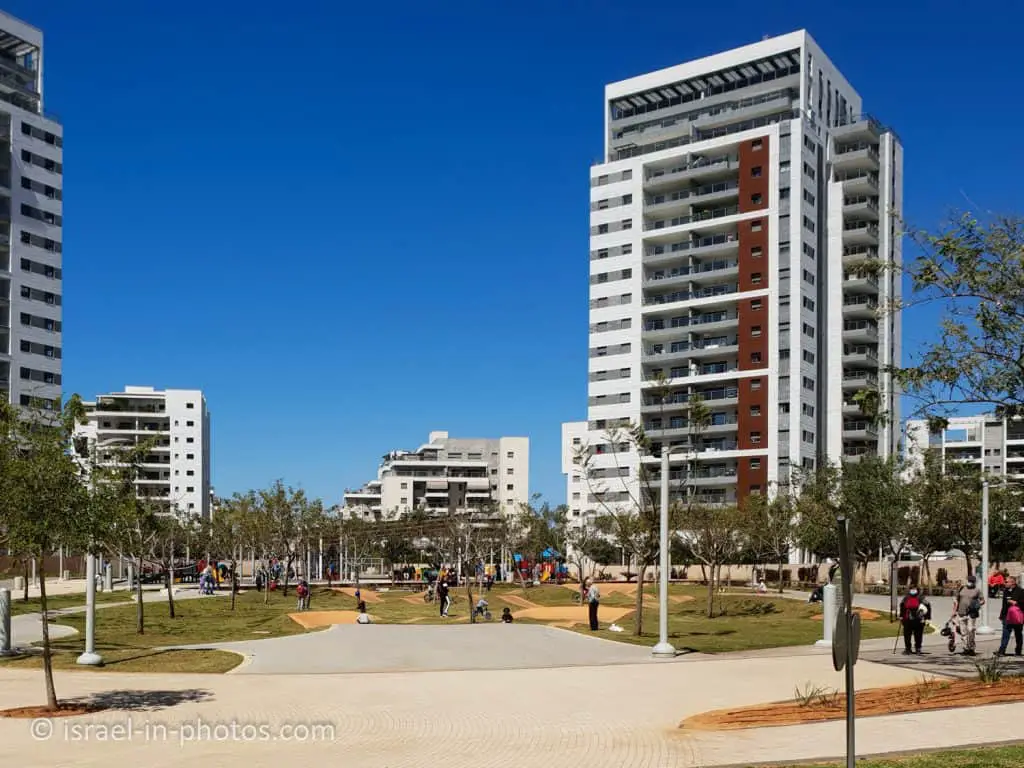 You can find a pull-up bar, dip stations, kettlebells on ropes, a small soccer field with an electronic goal board, and other gear at the fitness complex.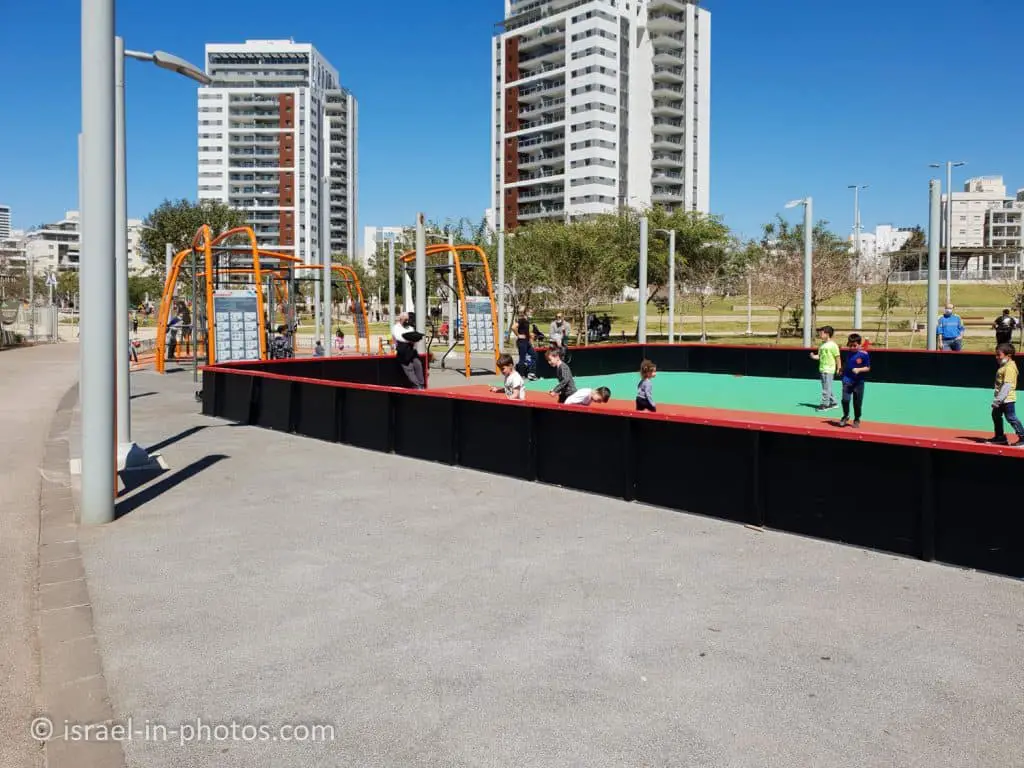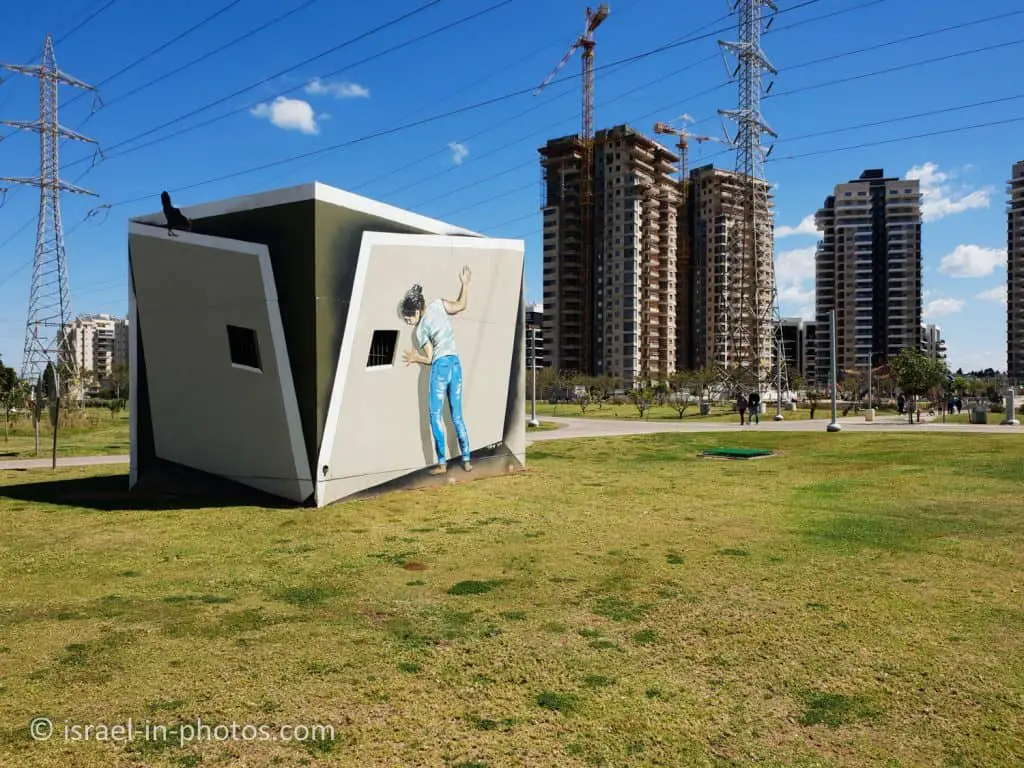 The Lake
From the fitness complex, we headed to the lake. You can see signs prohibiting drinking water from the lake, fishing, swimming, and feeding fish.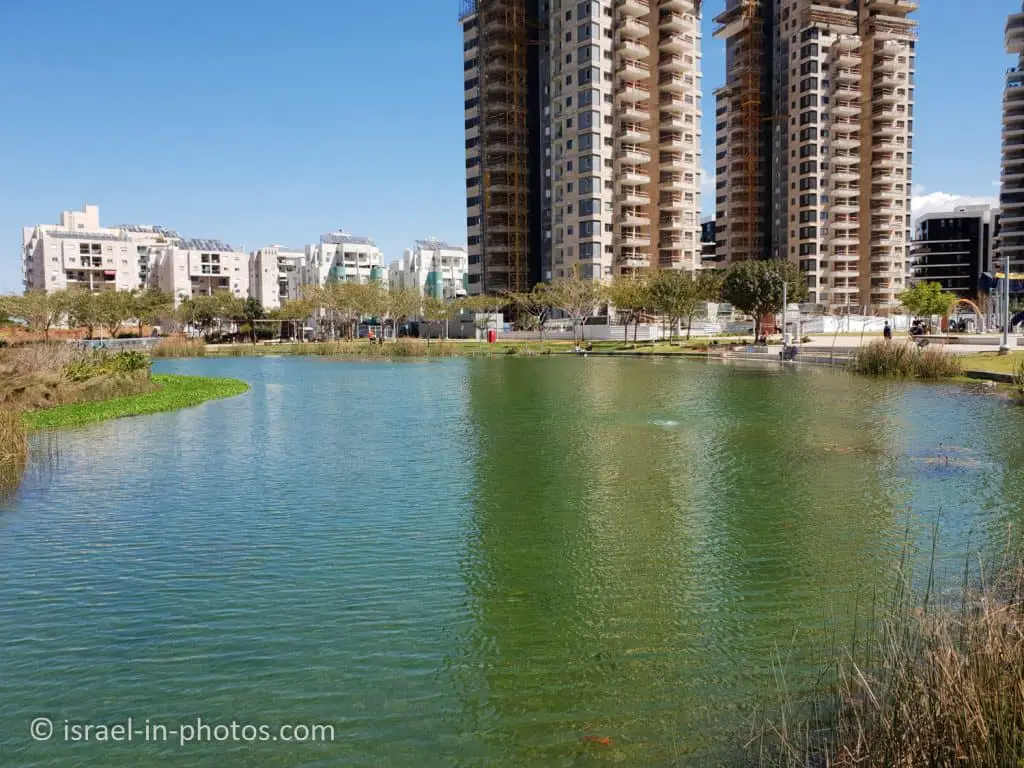 We visited on a Saturday morning, and there were a lot of people at most facilities. And as you can see, they are continuing to construct residential buildings around the park. Thus in the future, there will be even more people.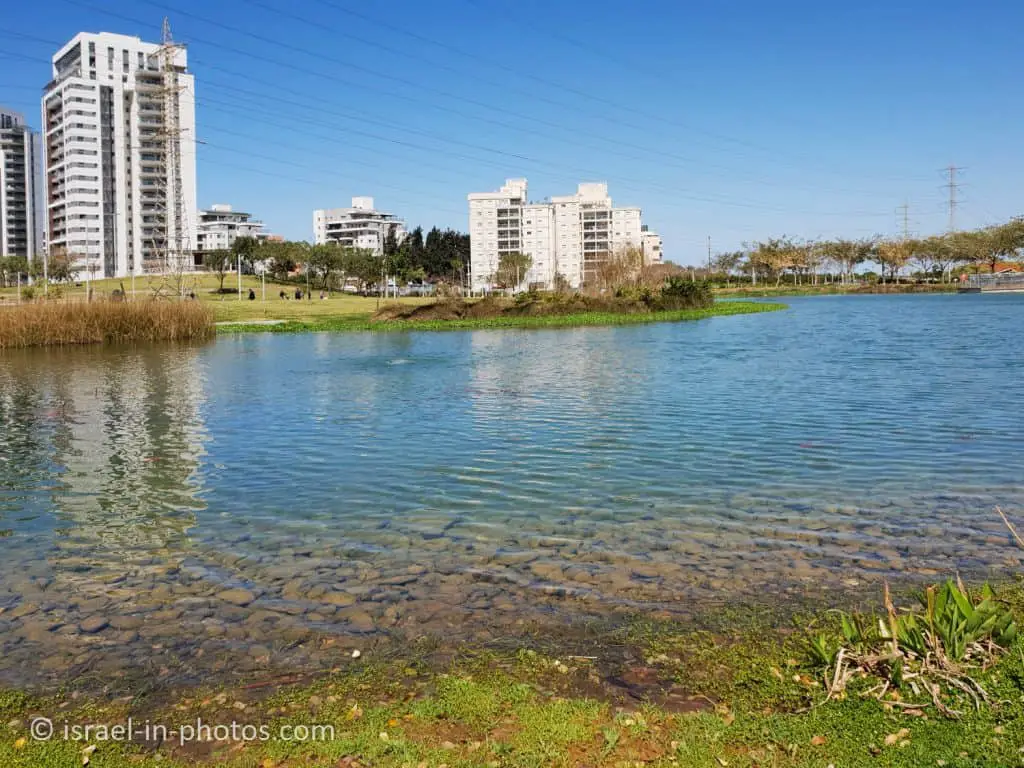 In the park, you can find explanation signs. Here is, for example, a sign telling about this land.
Playground
There are two playgrounds at Eco Park Hadera. One for younger kids, and the second one for older children.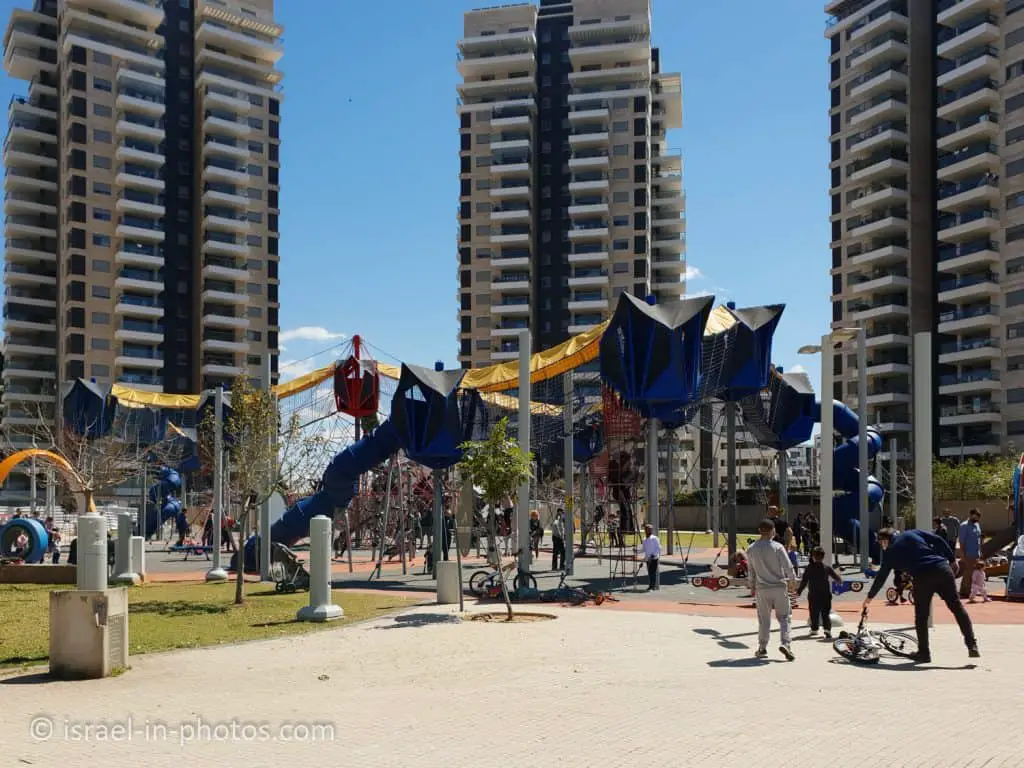 It is a lovely playground. But there is no shadow, and there are very few swings.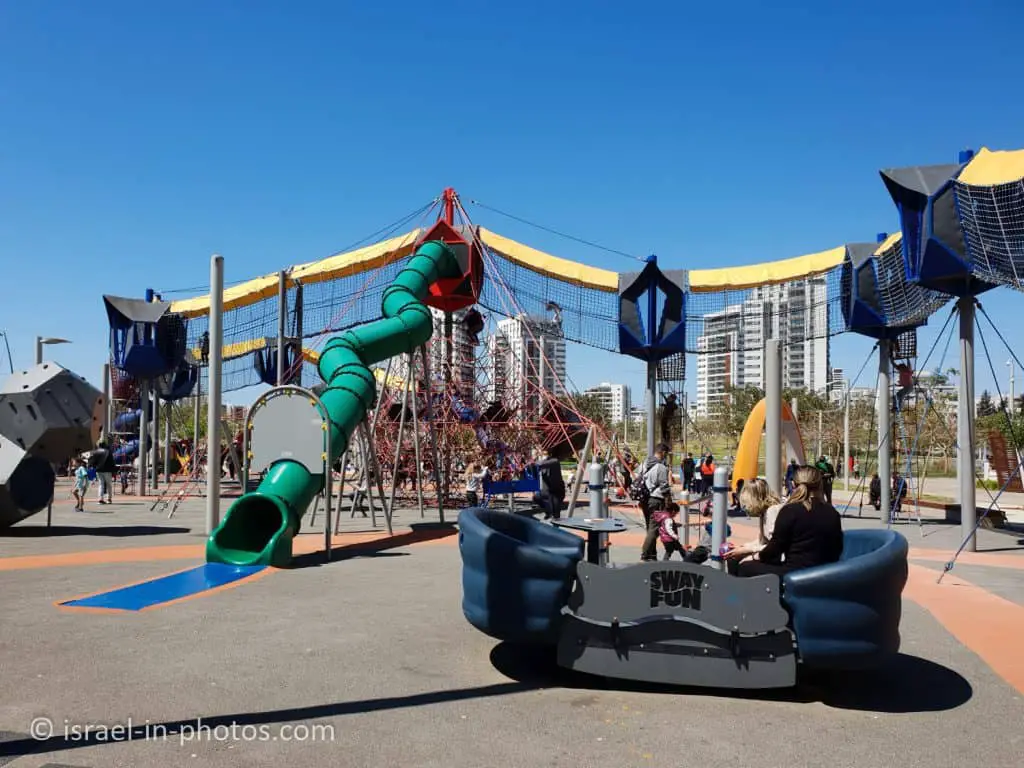 After spending an hour at the playground, we started to make our way back.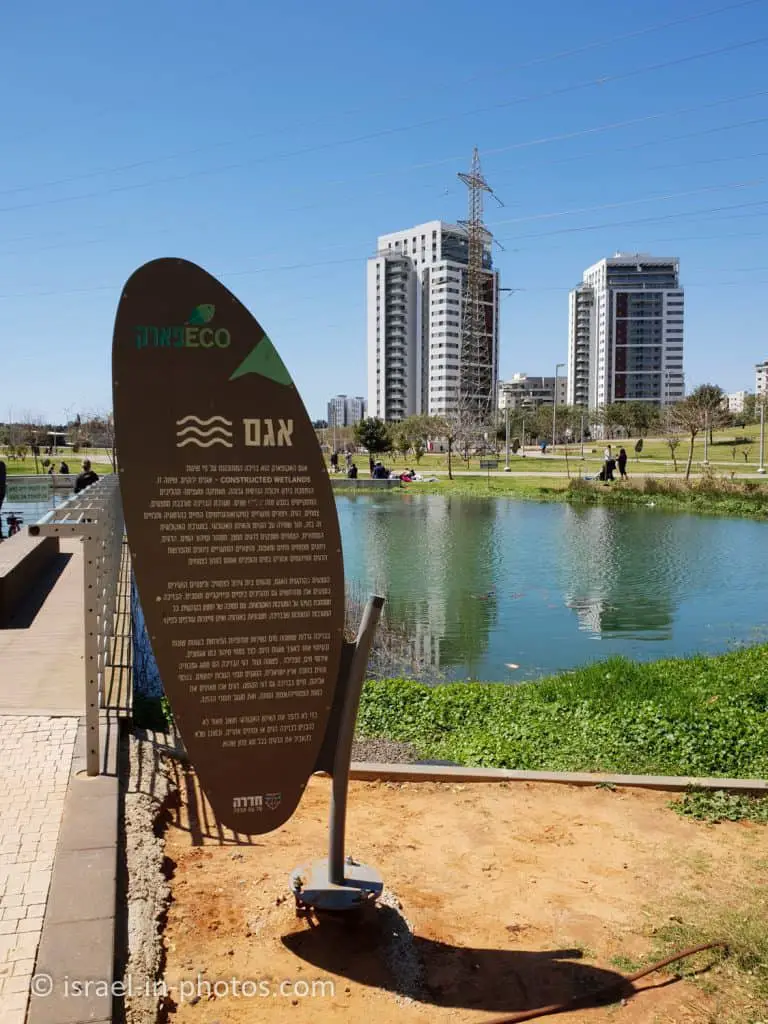 Besides the things I already mentioned, we also used restrooms and saw a watchpoint. Food-related places were closed.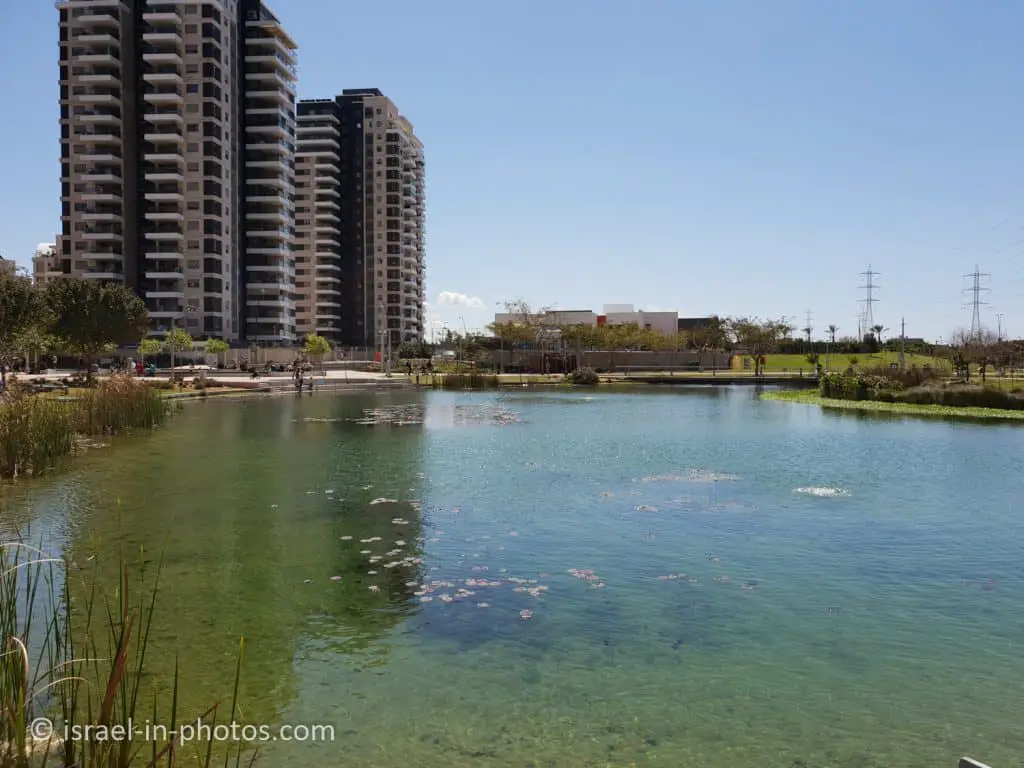 Summary
Eco Park Hadera is a lovely addition to the Sharon area's municipal parks (like Raanana Park, Kfar Saba Park, and Hod HaSharon Park). And if you are driving to the north, and your kids can not sit for too long in the car, or you live in this area, then visiting this park can be a good option.
Have you ever been to Eco Park Hadera? Tell us about your experience in the comments below.
That's all for today, and I'll see you in future travels!
Stay Tuned!
Additional Resources
Here are several resources that I created to help travelers:
And if you have any questions then check out
Useful Information For Tourists To Israel
.  
Did not find what you were looking for? Leave a comment below, and I will do my best to answer your questions.