Haifa University is located on the top of Mount Carmel, thus allowing great views. Moreover, Eshkol Tower, Haifa University Viewpoint, provides even better views.
Offers:
Get 5% off for your next vacation at Isrotel.
Get 10% off for your next tour at Bein Harim with coupon code LEV10#12306.
Map
Haifa University is located at Abba Khoushy Ave 199, Haifa.
Map of the area:
Directions
If you are reaching by car, then enter "Haifa University" into Waze or Google Maps, and it will take you to the university. Once on campus, look for a parking spot.
If you are considering public transport, then here is already a preset link to Moovit. Just enter your starting place, and you will get the updated directions.
As you reach the university, head for the Eshkol Tower.
Opening Hours
Opening hours of the Eshkol Observation Point:
Sunday – Thursday: 9 am – 4 pm
Entrance Fee
Free.
View from Haifa University
The Eshkol Tower has an observation balcony that is located on the 30th floor, but if you are visiting when it is closed, you can still get lovely views.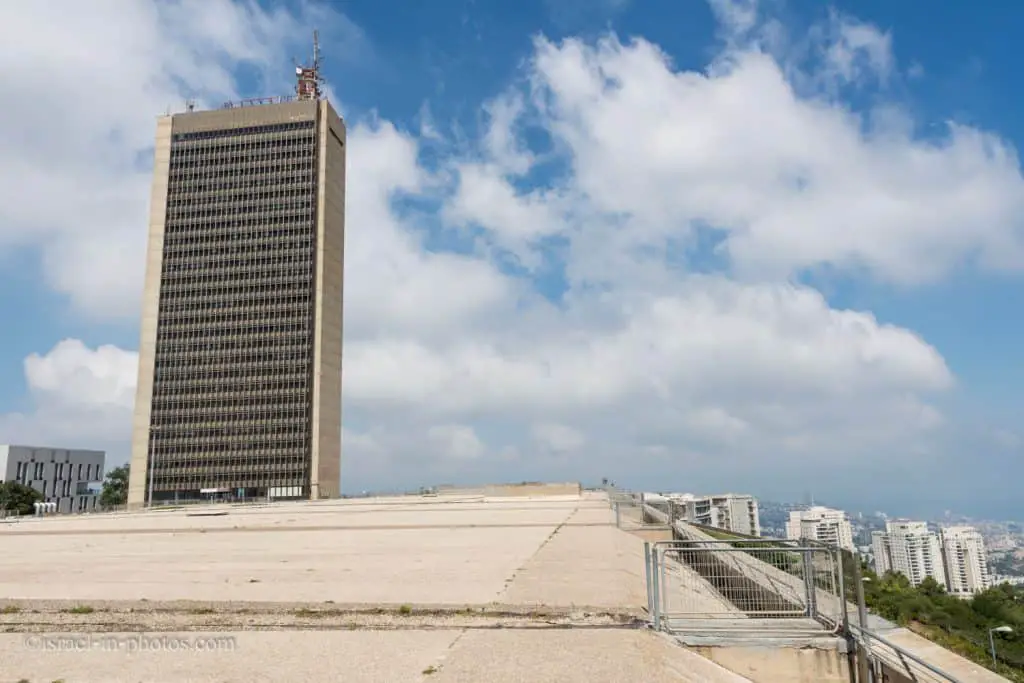 Here are several photos that I took while standing beside the Eshkol tower.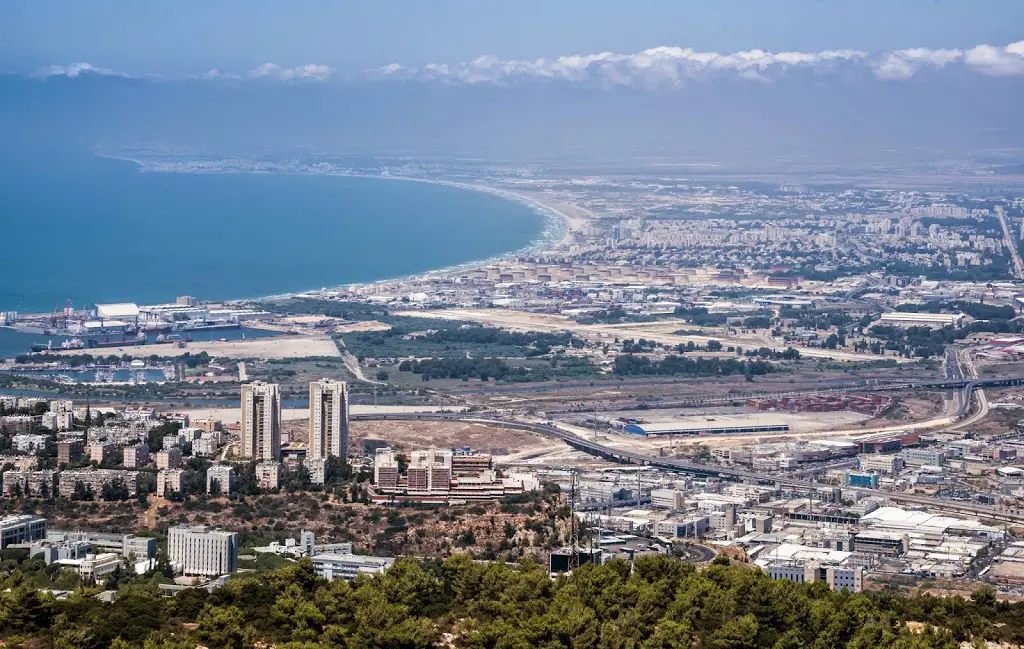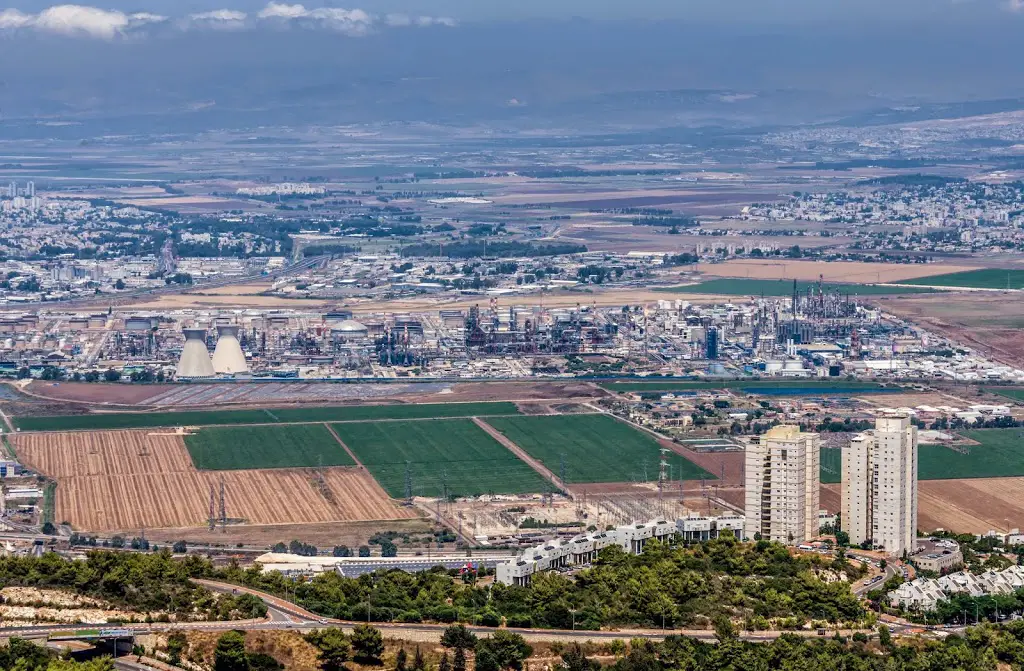 Haifa is one of the most polluted cities in Israel. Thus, most days you will not be able to see too far. Acre, which is about 10 km by air will look foggy. The reason for the pollution is the industrial zone.

And now, let's head to the Eshkol Tower.
Eshkol Tower Viewpoint
When you enter the Eshkol Tower, take the elevator to the top floor. And from floor 29, take the stairs and go one more level to the viewpoint.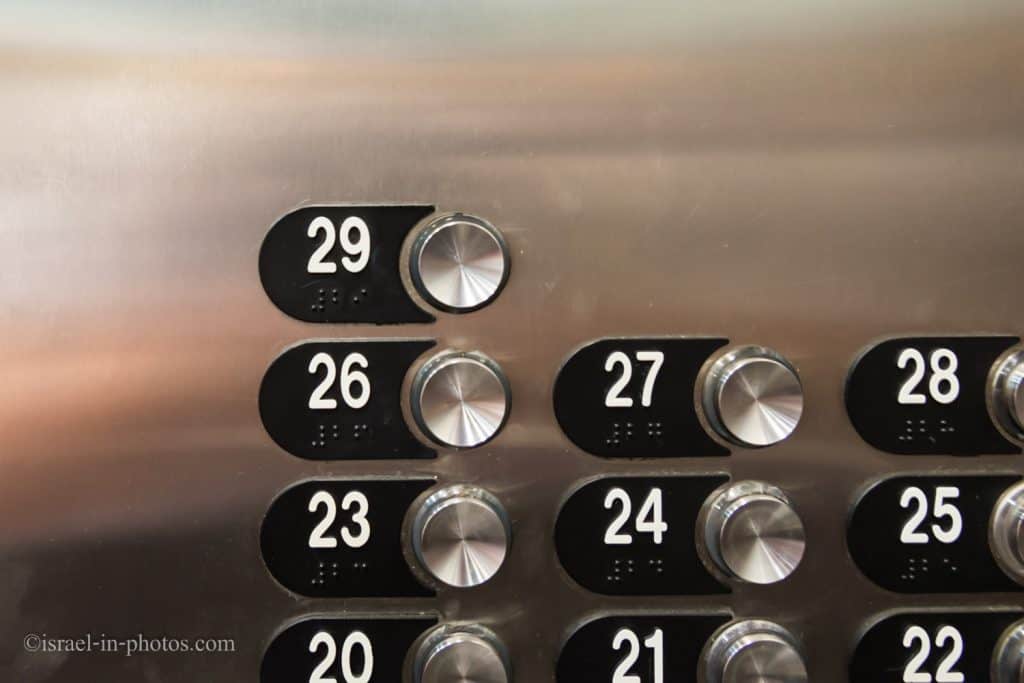 Here are views in all directions from the Eshkol Tower Viewpoint.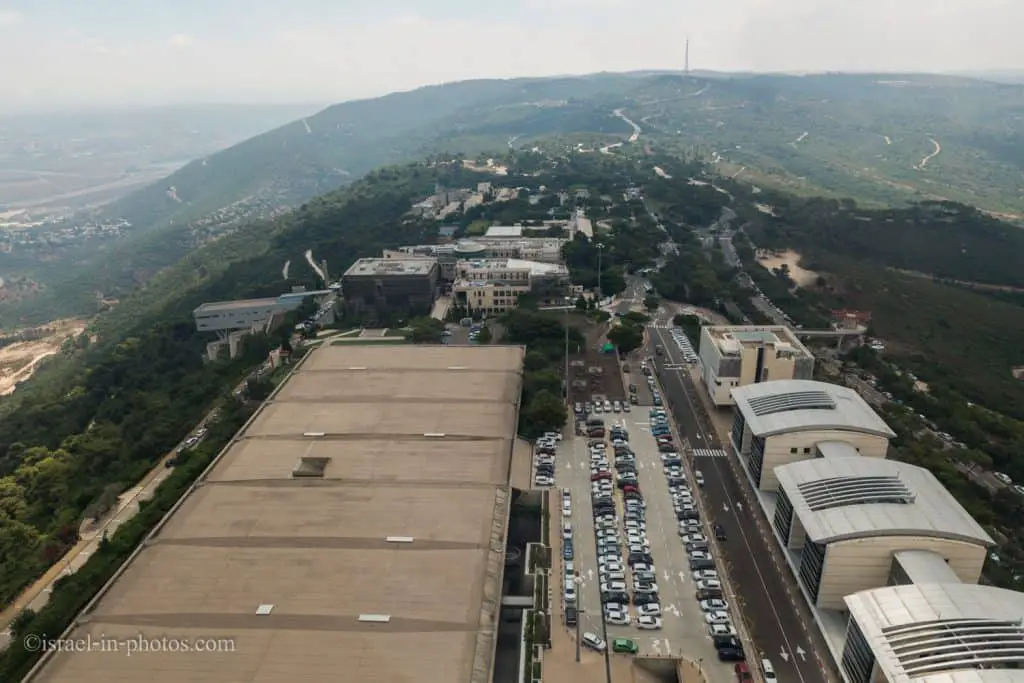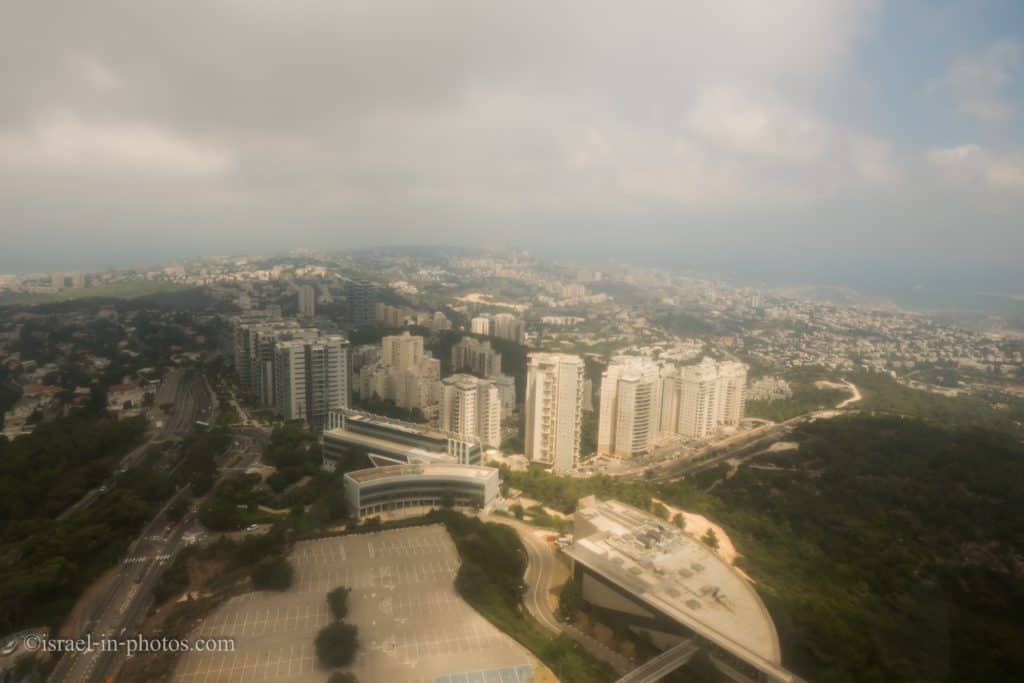 As you can see, the glasses were not clean, thus the photos turned out blurry.
And here is a view of nearby trails. Several years ago we hiked there and you can find out more at Hiking the Carmel Mountains.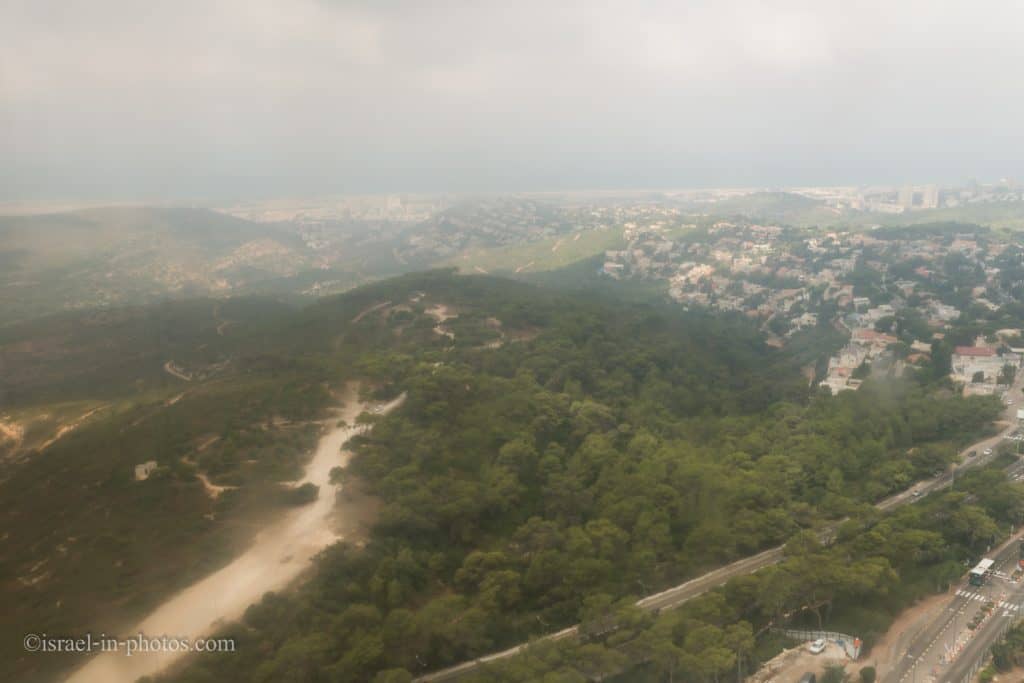 This is how the corridor at the top floor looks. And it goes almost around the whole perimeter.
And here is a top view of nearby Hai Bar Carmel National Park.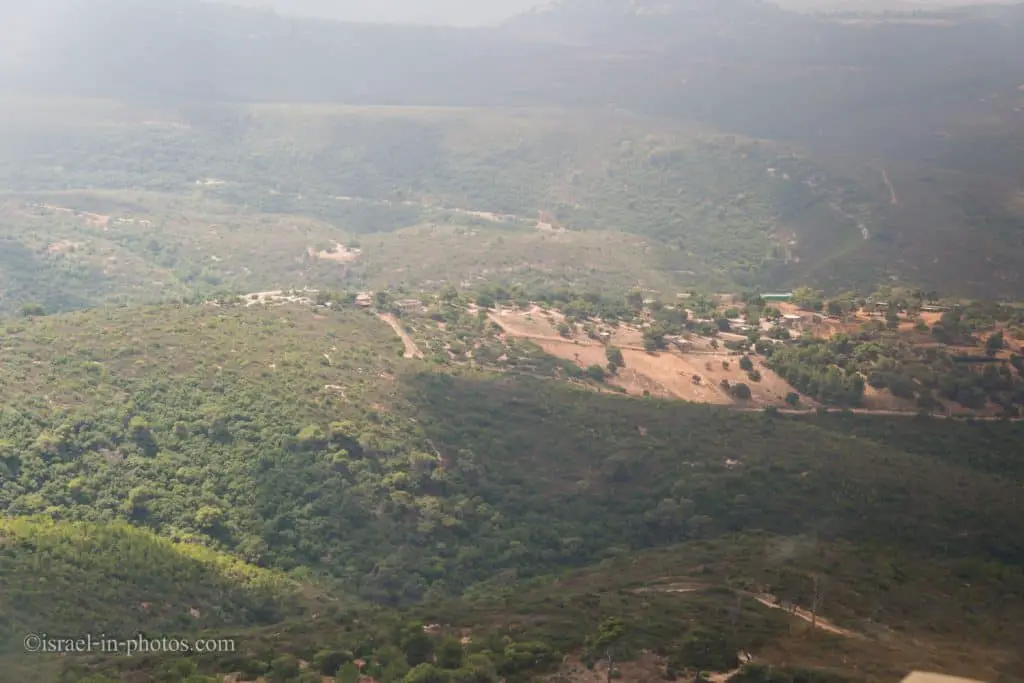 Summary
Haifa University Viewpoint has its pros and cons. One one hand it is free (unlike Azrieli Observatory). On the other, the windows are not that clear, and most people will not spend there more than fifteen minutes.
Moreover, besides the nearby attractions mentioned in this post, consider visiting the Hecht Museum, which is situated less the five-minute walk from the viewpoint.
Have you ever been to Haifa University Viewpoint? Tell us about your experience in the comments below.
That's all for today and I'll see you in future travels!
Stay Tuned!
Additional Resources
Here are several resources that I created to help travelers:
And if you have any questions then check out
Useful Information For Tourists To Israel
.  
Did not find what you were looking for? Email me at
hi@israel-in-photos.com
, and I will do my best to answer your questions.