Haifa university is located on the top of Mount Carmel. Which allows good views over Haifa bay. Here is an example:

Map of the area:

Moreover there is the Eshkol Tower:

The Eshkol Tower has an observation balcony that is located on the 30th floor, but unfortunately I've visited on Friday morning and it was closed.
Opening hours of the Eshkol Observation Point:
Sunday – Thursday: 9 am – 4 pm
Thus all photos were taken when I stood next to the tower. Haifa bay: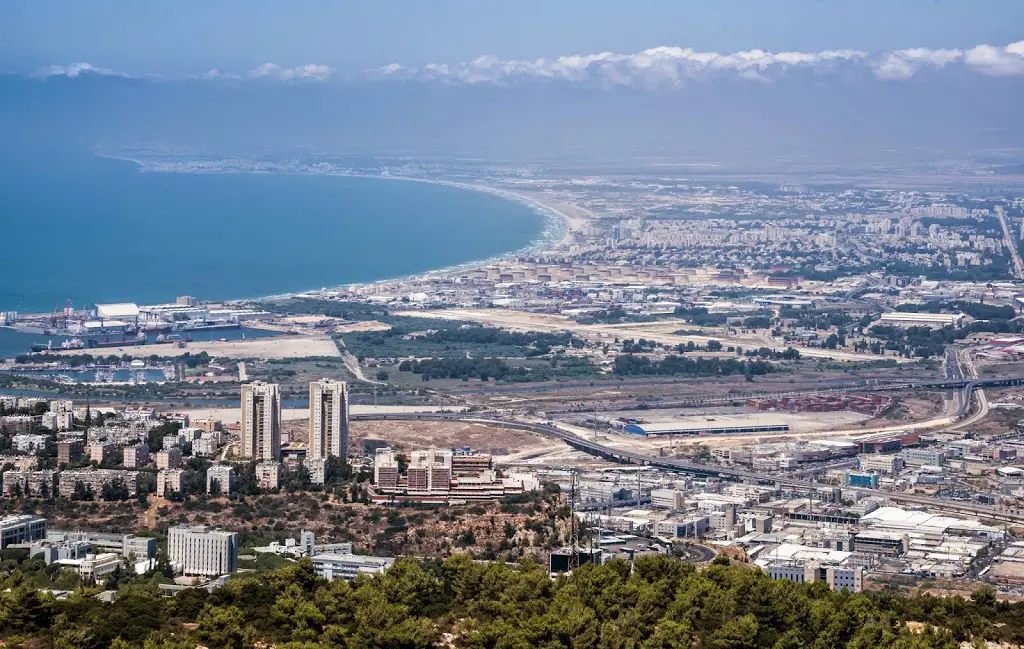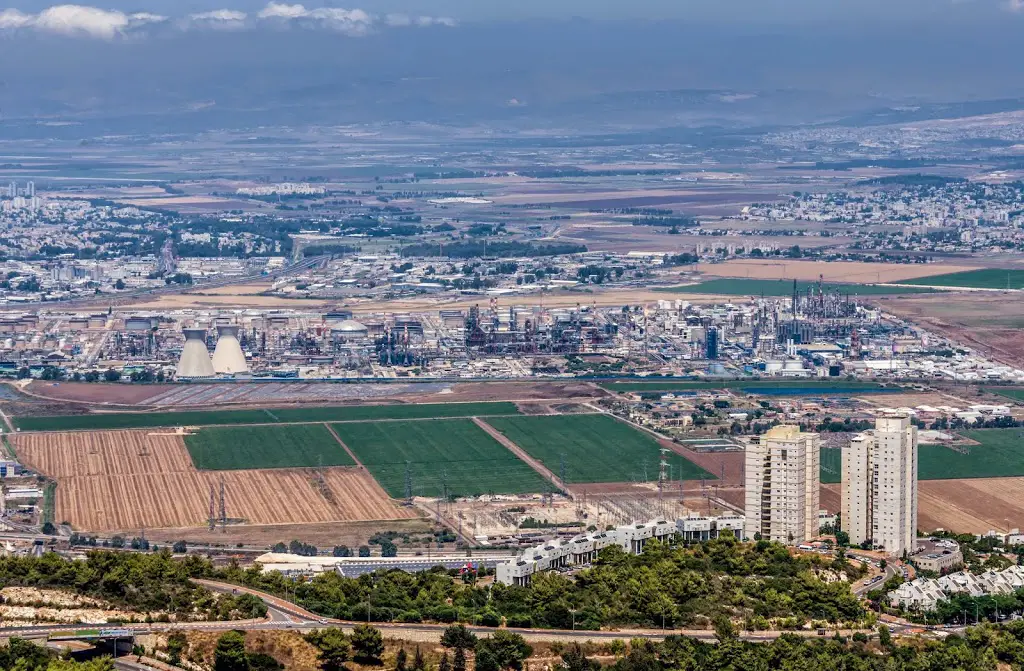 Haifa is one of the most polluted cities in Israel. Thus, in most days you won't be able to see to far. Acre, which is about 10km by air will look foggy. The reason for the pollution is the industrial zone.

That's all for today and I'll see you in future travels!
Stay Tuned!
For additional attractions nearby see Haifa page or browse map on Locator page.

Additional Resources
Here are several resources that I created to help travelers:
And if you have any questions then check out Useful Information For Tourists To Israel.

Did not find what you were looking for? Email me at
hi@israel-in-photos.com
, and I will do my best to answer your questions.