Horshim Forest near Kfar Saba offers nature, hiking and cycling trails, flowers, picnic spots, viewpoints, and ruins. And you can explore all that using several tracks.
Map
Horshim Forest is located between Horshim, Oranit, and Nirit.
Map of the area:
Horshim Forest has two entrances. And there is a gate separating the road between the two entrances. Thus, you have to choose in advance where to enter.
And here is a map of Horshim Forest (photo of the KKL sign):
Note: you can click on the map to enlarge it.
Here are the details about the entrances:
Entrance Location
Directions
Allows Access to
By Horvat Horesh
Drive to the entrance of Kibbutz Horshim and then turn left. After several minutes you will see the entrance to your right.
When I entered "Horshim Forest" into Waze, it took me through this entrance.
Horvat Heresh, The Horse Rider Picnic Area, Avocado Picnic Area, and Oranit Picnic Area
Near Nirit
Drive to the entrance of community settlement Nirit. And by the entrance sign, you will see a forest with a picnic area.
Hezi Sapir Picnic Area, Horvat Zehor, and Hezi Viewpoints
You can barely see a barrier on the road by Hezi Sapir Picnic Area on the map above. This gate was closed during our visit. Therefore I said that you need to choose the entrance in advance.
Trails
The most popular trail leads to Hezi viewpoints and the nearby ruins. Moreover, you can extend this trail and walk to the old fire tower. Here is an interactive map from israelhiking.osm.org.il where this trail is marked:
| Name | Color of the Trail on the Map above | Description | Distance (km) | Total climb and descent (meters) | Notes |
| --- | --- | --- | --- | --- | --- |
| Hezi viewpoints and Horvat Zehor | Blue | Park at Hezi Sapir Picnic Area (near Nirit) and start hiking uphill. | 1.7 | 98 | You can make this route longer or shorter (by skipping or extending the left part of the trail). |
Note: during our hike, we saw many cyclists and motorcyclists. In some places, they are using the same trail. Thus if you are hiking with kids, do not let them wander alone.
Bicycles
Horshim Forest is popular among cyclists. Most of the cycling trails I saw are covering the whole forest (15 – 20 km). The best map I saw can be found here. Besides the singles, it also lists their difficulty. And you can find additional details about the cycling trails here.
Entrance Fee
Free.
Opening Hours
You can visit at any time. Just make sure to finish before dark. Staying in the forest after dark is prohibited.
Picnic and Barbeque
Picnic areas have tables and dustbins. There are also playgrounds for kids at two of them. Here are several photos: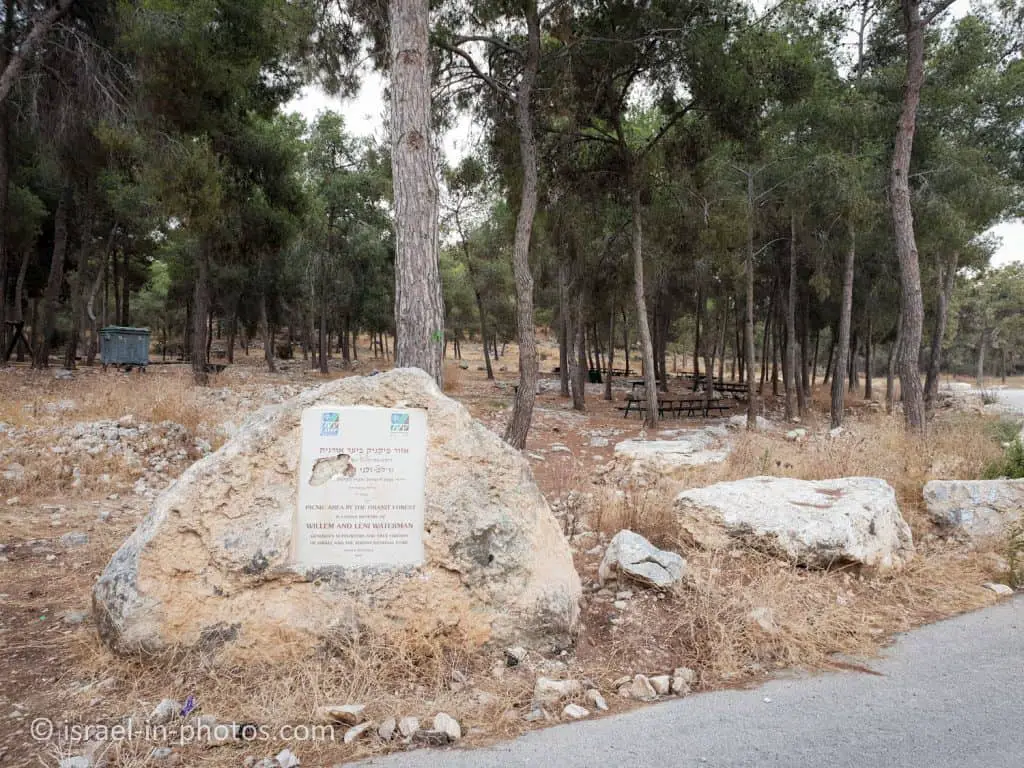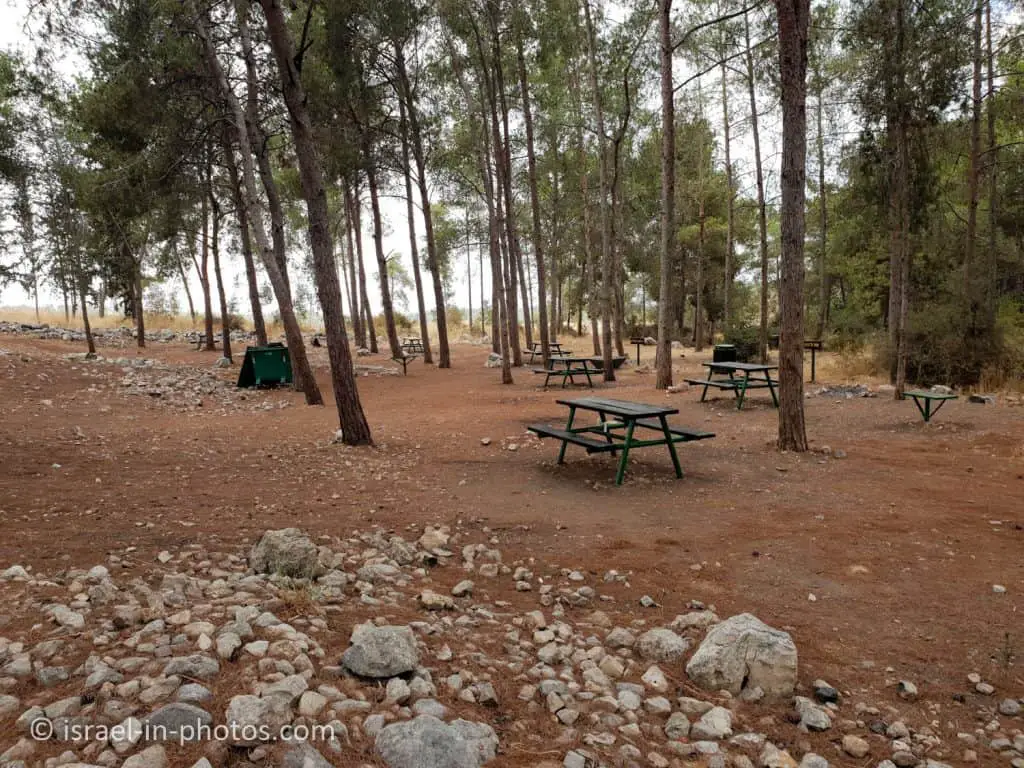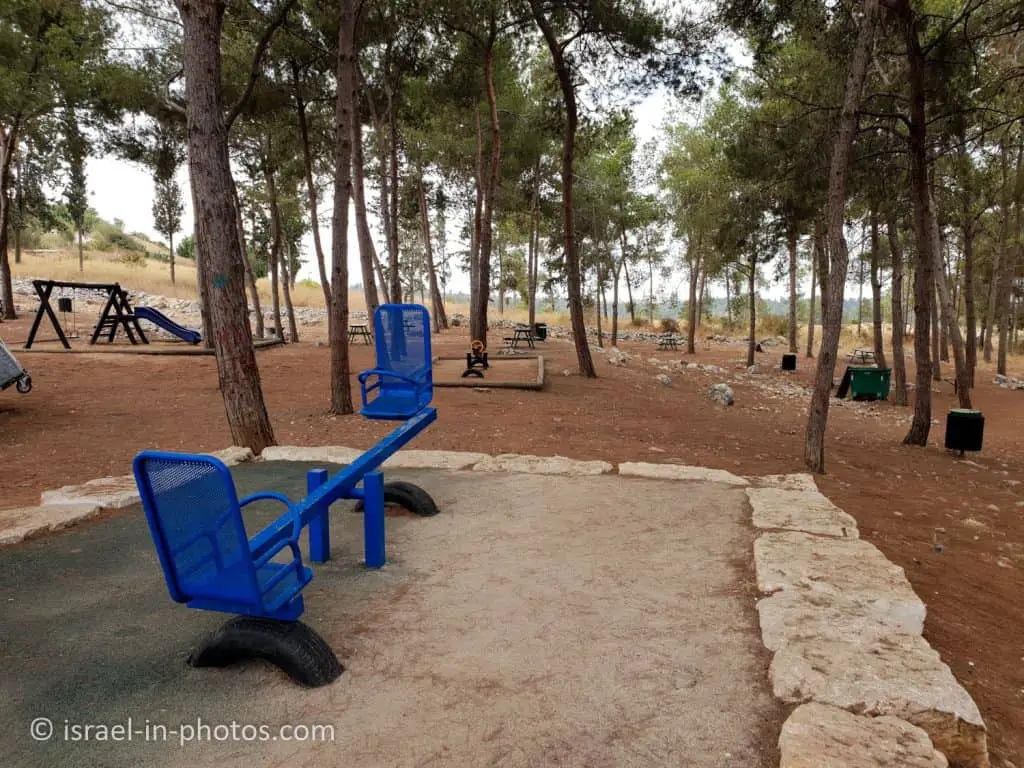 In the mentioned picnic areas, signs are stating that bonfires are prohibited. But there are coal bins and stands for BBQ. Thus you can prepare a barbeque.
Restrooms
I visited several picnic areas and did not see restrooms anywhere.
Roads
Most of the roads in Horshim Forest are not paved. Some gravel roads have a lot of holes, so drive carefully.
But, a regular car can pass all regular roads (not 4×4).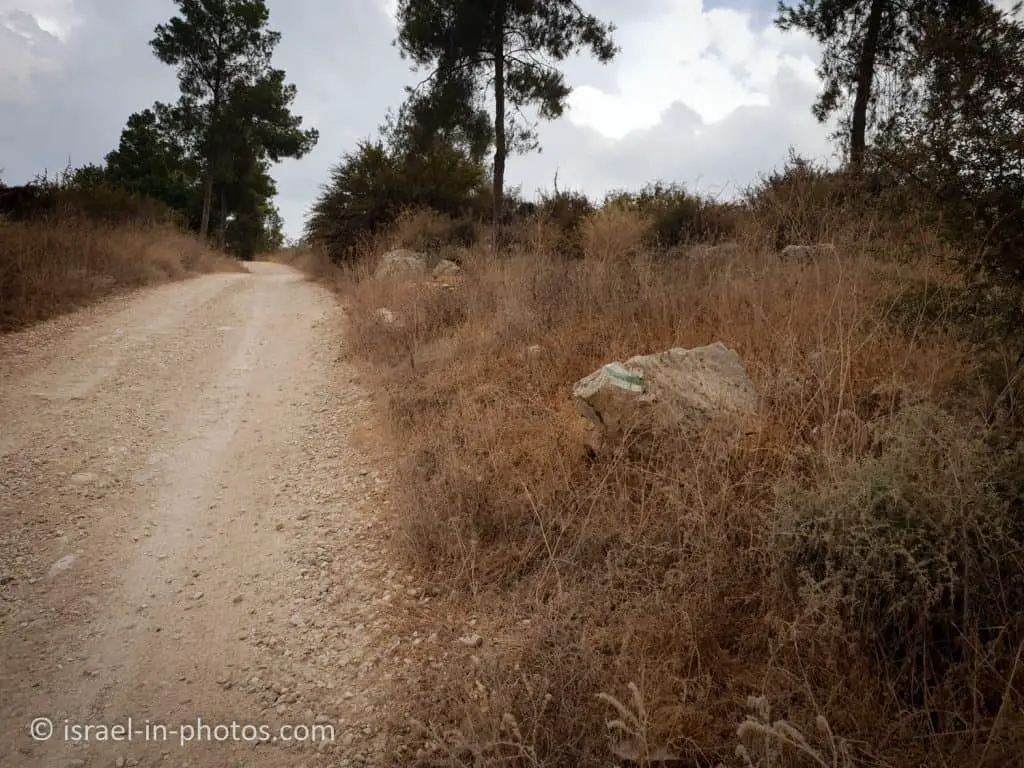 Dogs
I did not see anywhere signs telling that dogs are not allowed. Moreover, I saw people walking with their dogs.
Flowering – The Cyclamen Hill
When I compared my photos of Horshim Forest to the ones online, there was a clear difference. In my photos, there are fewer trees near the viewpoints. As it turns out, there was a fire in 2016.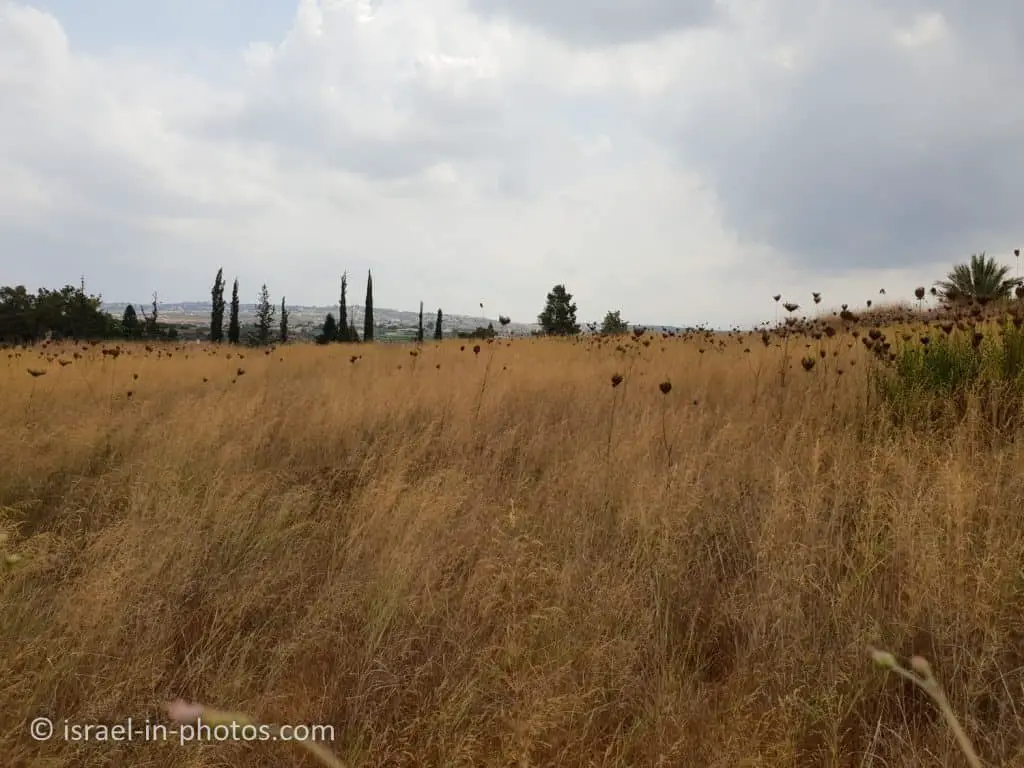 Near Hezi Sapir Picnic Area, you can see the following sign pointing to the cyclamen trail. Cyclamen usually bloom during the winter, but we did not see any since we visited in July 2021. Moreover, I do not know how is the rehabilitation after the fire.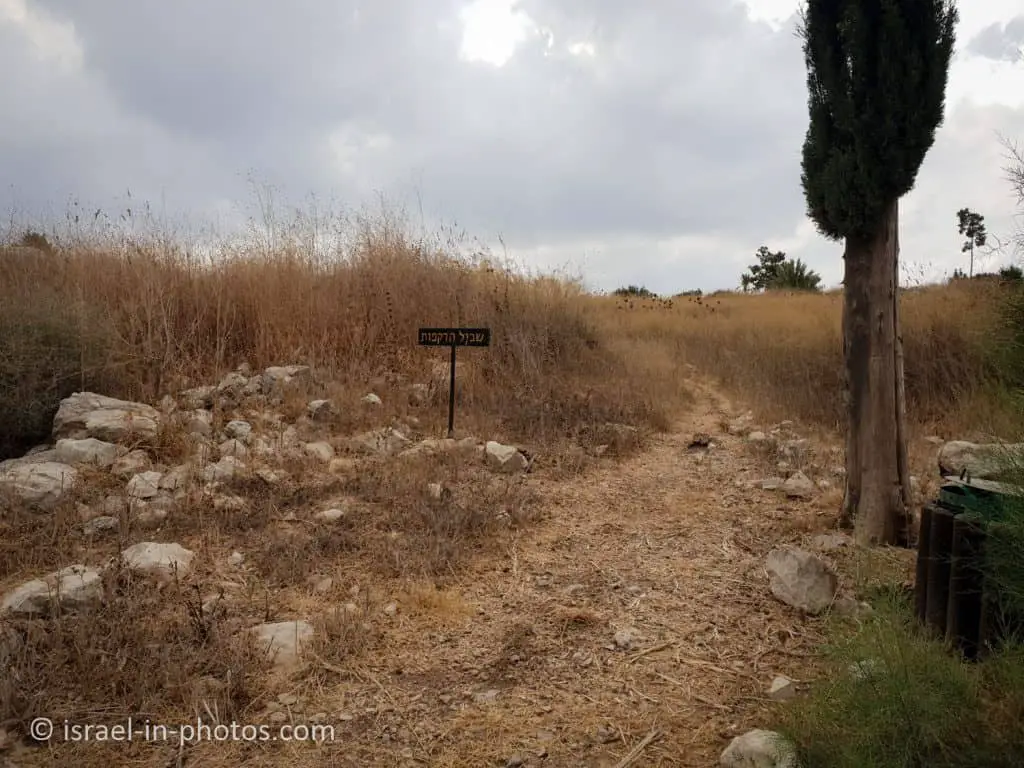 If you visited this area of Horshim Forest during the winter, let us know in the comments below.
Hezi Viewpoint
And now, let's make a short hike to the viewpoint.
As mentioned above, there are two entrances. And since I did not know about the gate, we entered the wrong entry (near Horshim). But at least now, I know there is a sheep farm by the river.
Moreover, we did not begin our hike at Hezi Sapir Picnic Area. But on the eastern side of the hill.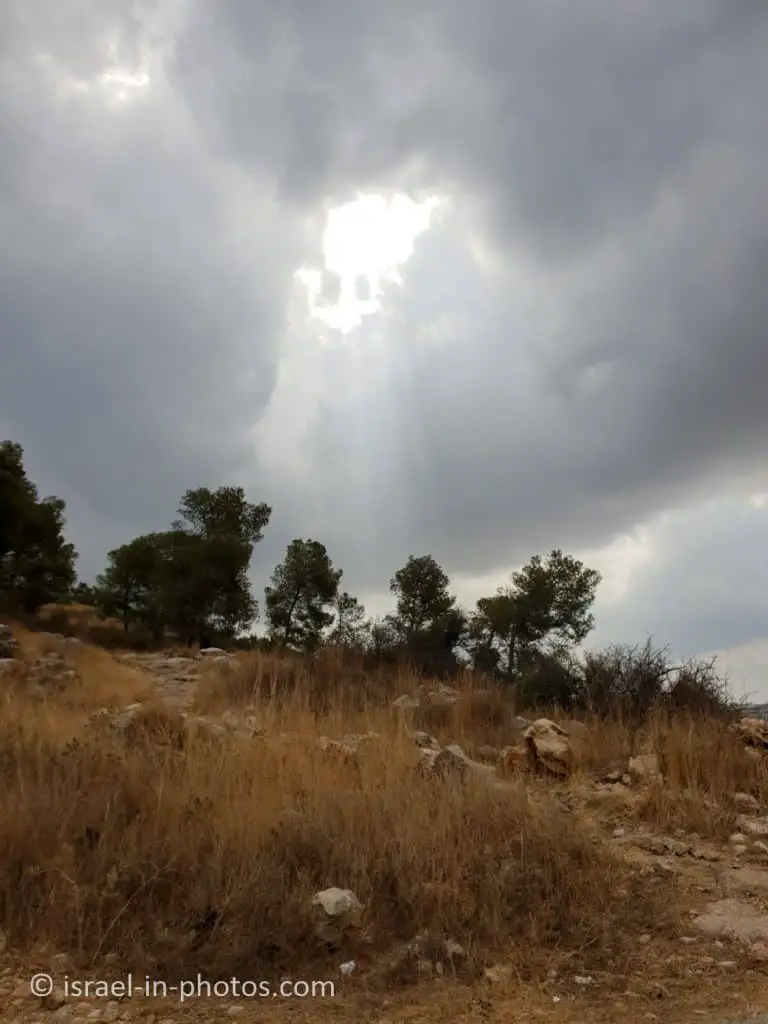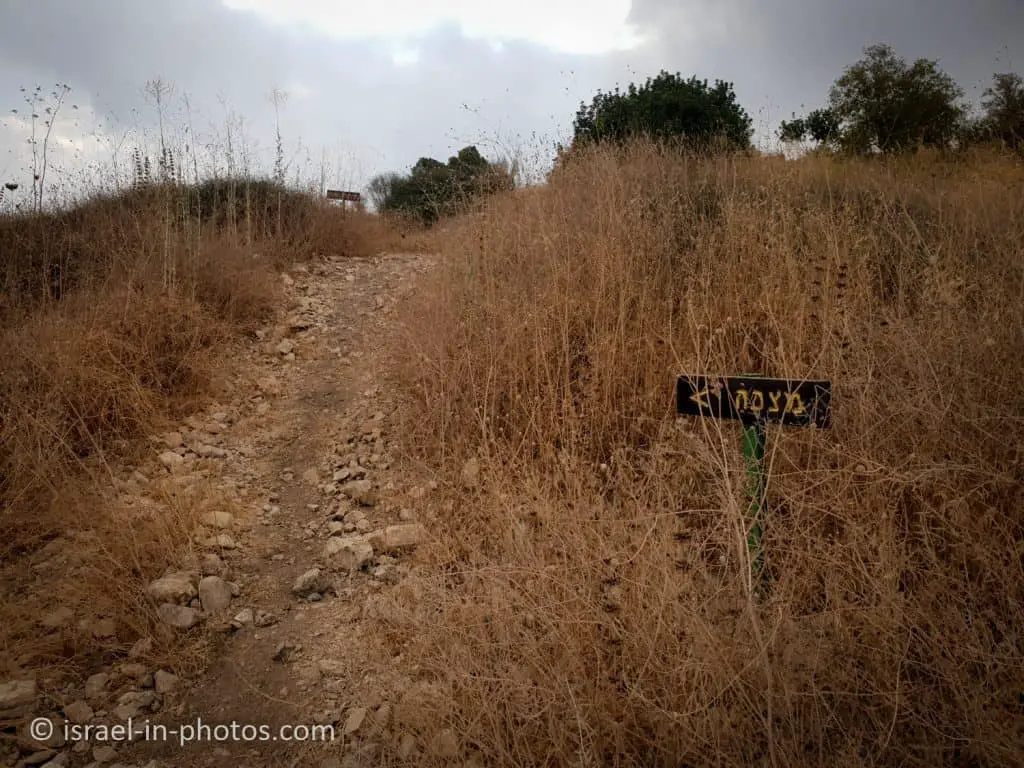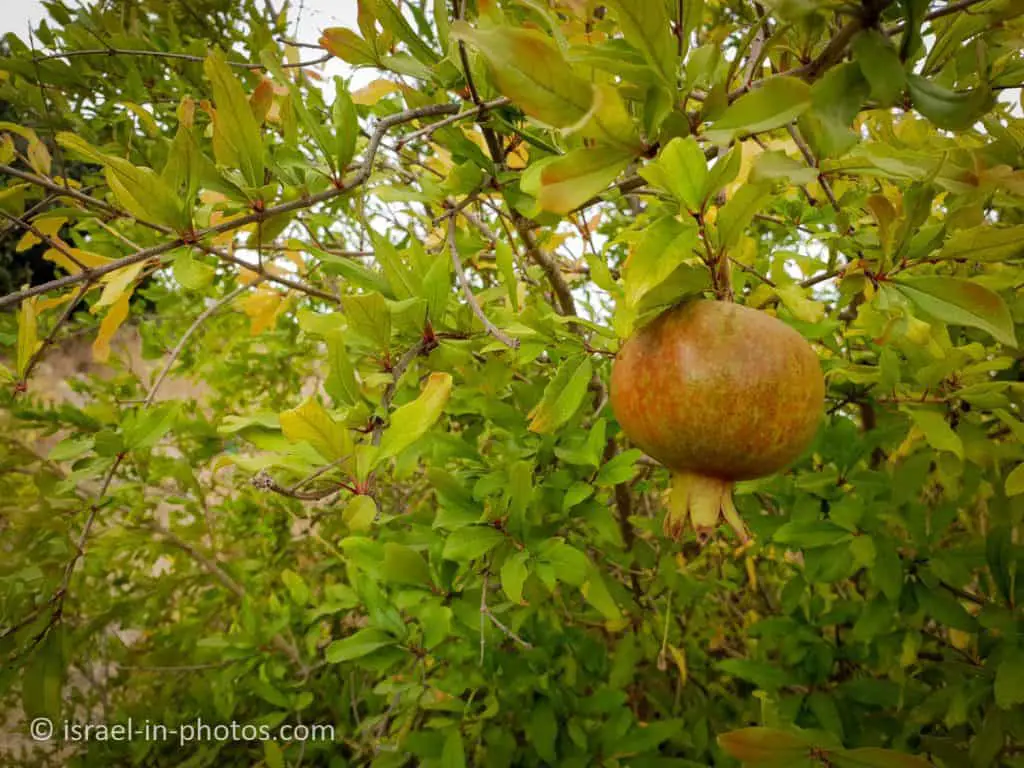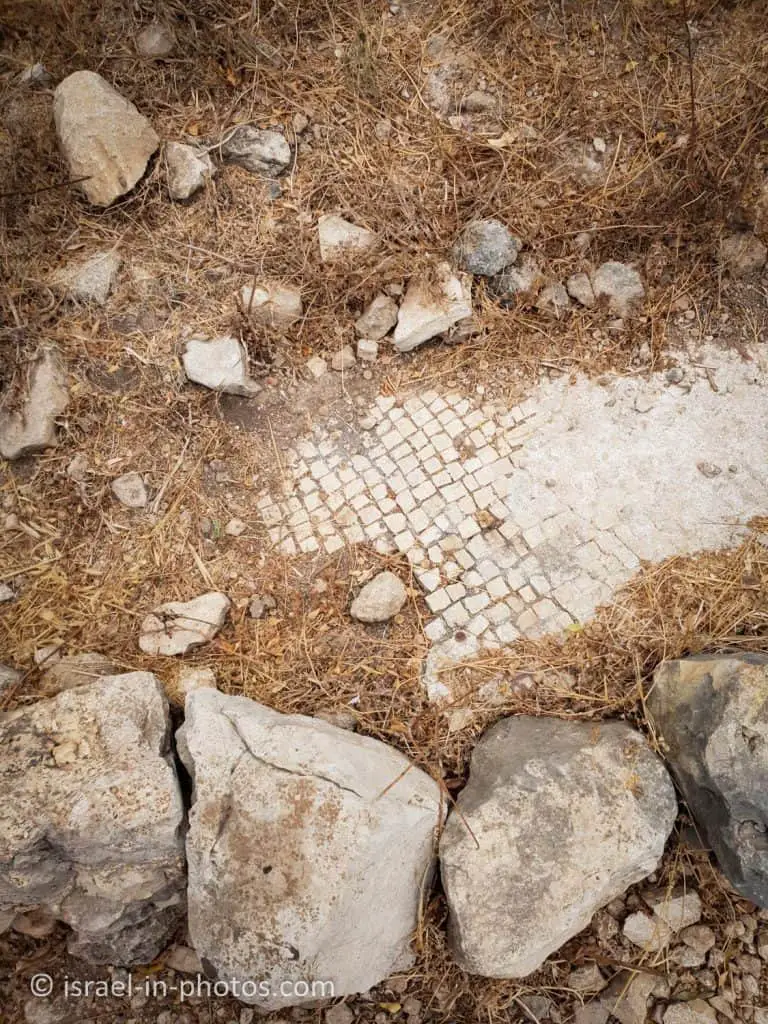 And here we are at the top. You can see stunning views and remains of Horvat Zehor.
Here are several pictures of central Israel: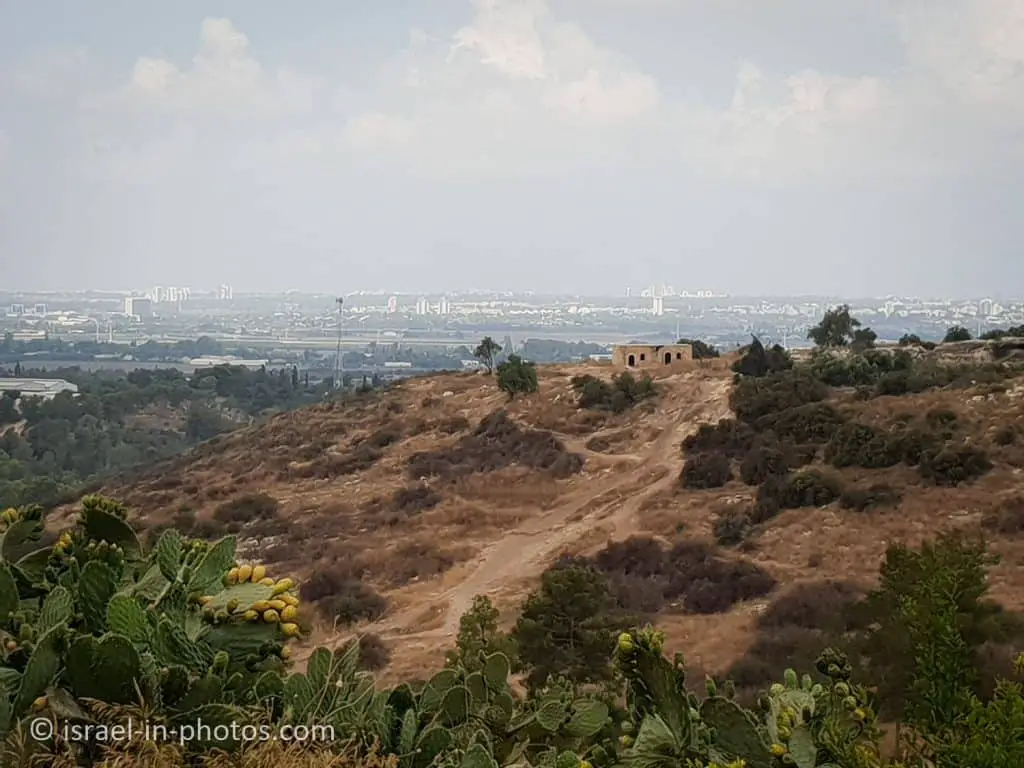 On a clear day, you can see Tel-Aviv and the nearby cities.
The views here are similar to the ones at Migdal Tsedek National Park.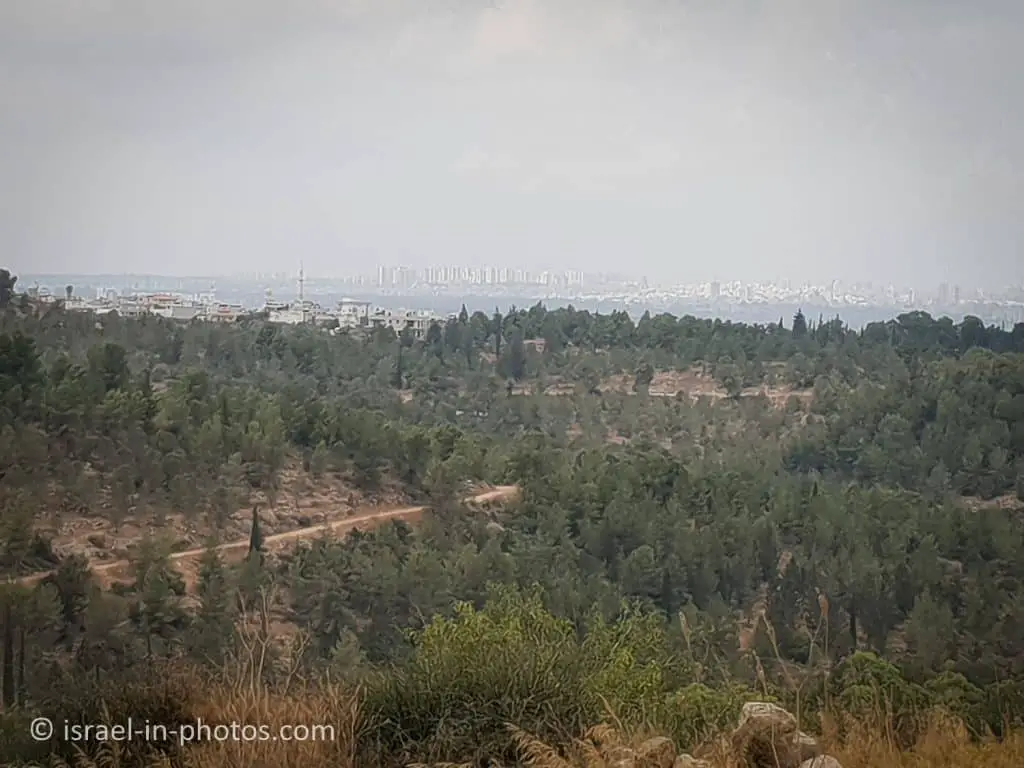 And here are several views in other directions.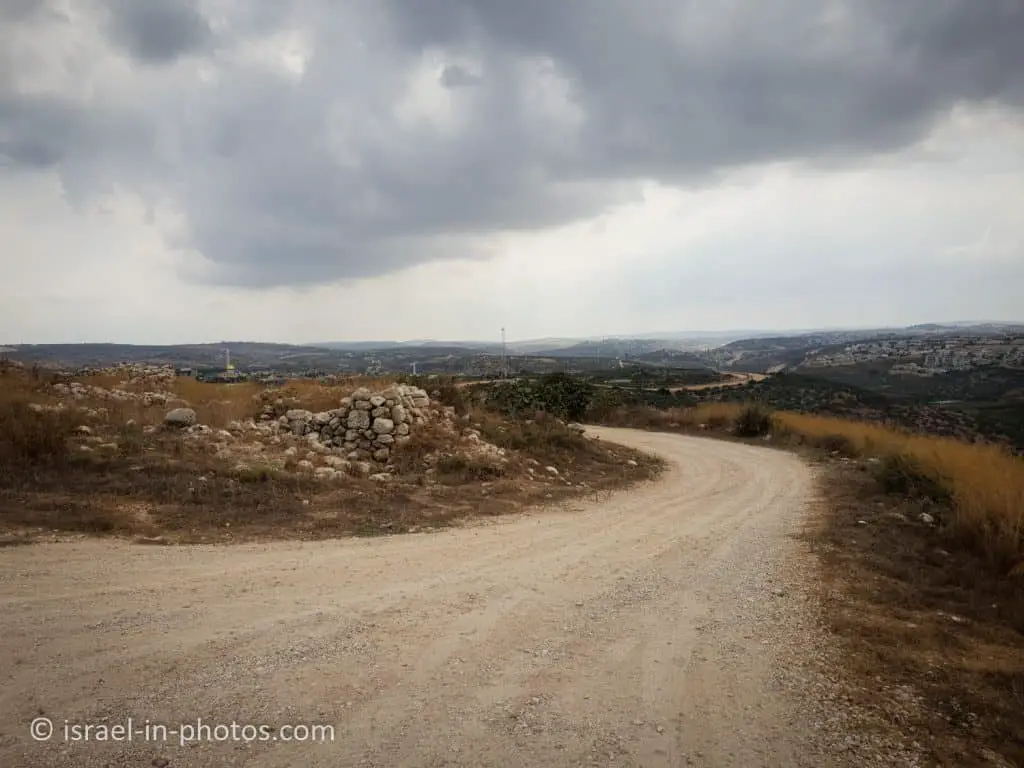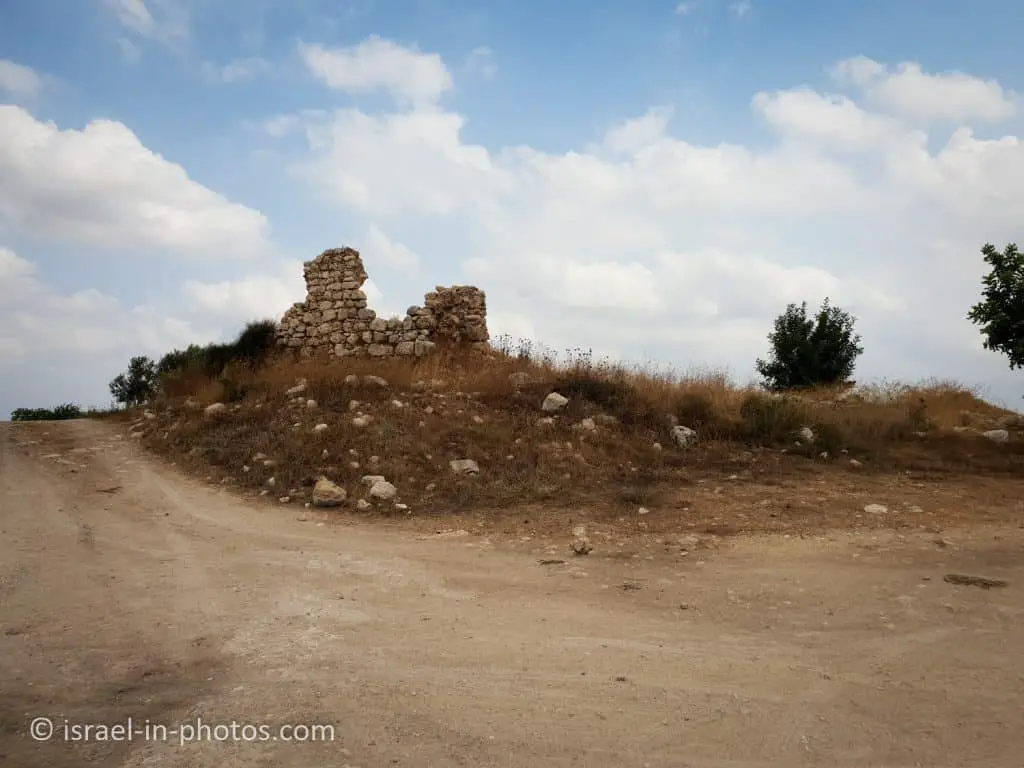 And in the following photo, you can see Hezi Sapir Picnic Area from the Hezi viewpoint.
As we made our way down towards Hezi Sapir Picnic Area, we saw several things.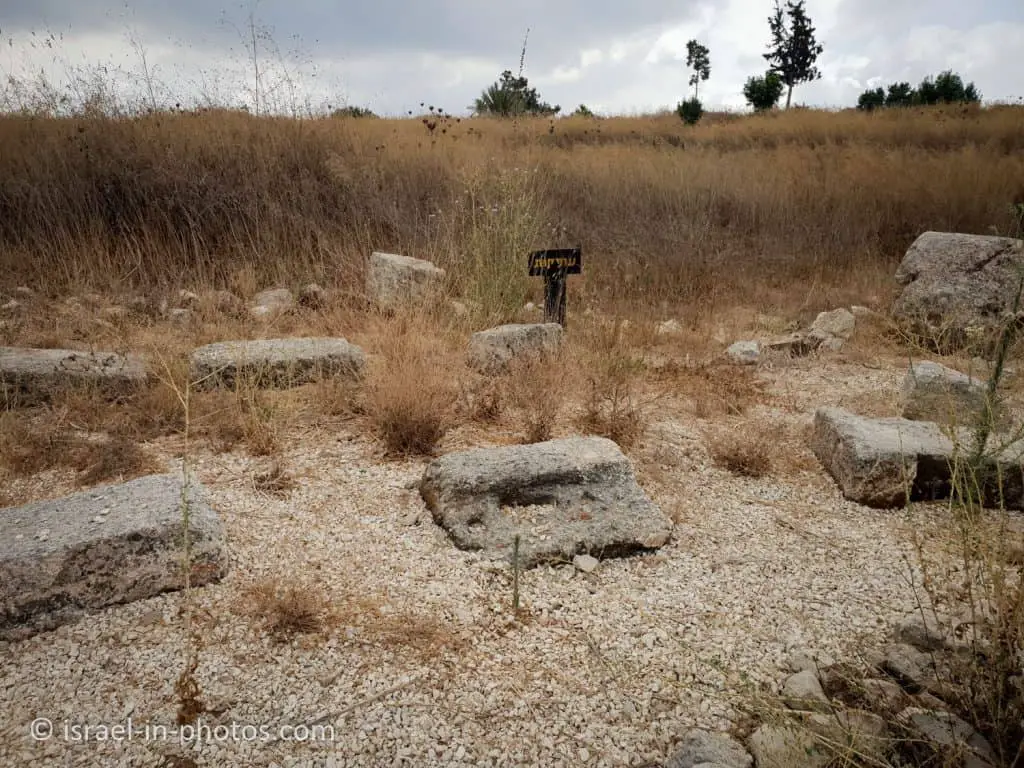 First, we saw antiquities. There was the cyclamen trail, olive press, cistern, and an ancient winepress.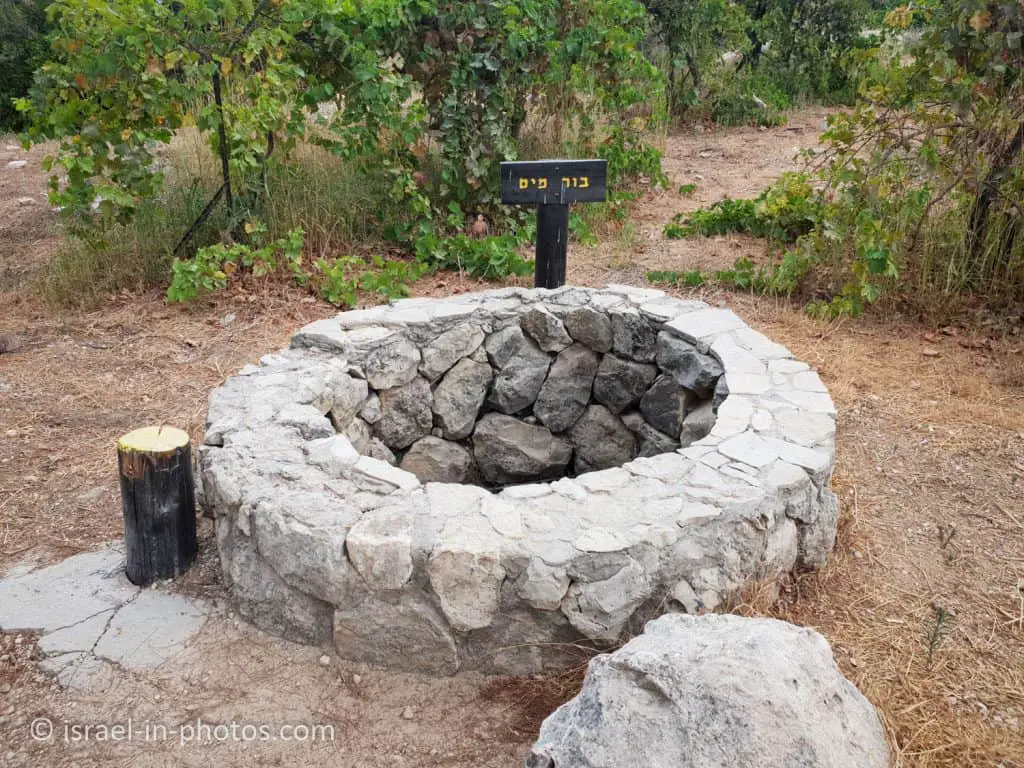 Summary
Horshim Forest is a lovely place close to the center of Israel. And you can combine several activities, like a hike and a picnic for a half-day recreation.
If you want more, I suggest the recently reopened nearby Migdal Tsedek National Park. And within a short drive, you can also reach Neot Kedumim and Yarkon National Park – Tel Afek.
Have you visited Horshim Forest? Tell us in the comment below about your experience.
That's all for today, and I'll see you in future travels!
Stay Tuned!
Additional Resources
Here are several resources that I created to help travelers:
And if you have any questions then check out
Useful Information For Tourists To Israel
.  
Did not find what you were looking for? Leave a comment below, and I will do my best to answer your questions.